Hi everybody!
I am considering to invest in other hobbies but I need to sell the king of my flashlights to start the other thing.
It is an Imalent MS18 which I opened and shaved off the domes of all the 18 XHP70.2s.
I think Vinh made one dedomed too so I think there is only two of these kind of modded MS18 in the world.
Price: 600$ (or 500 €) +shipping (I can calculate it for your address if you interested)
My measurements before dedoming:
106000 lumens at start
375000 cd at start
My measurements after dedoming:
87000 lumens at start
550000 cd at start
Some beamshots: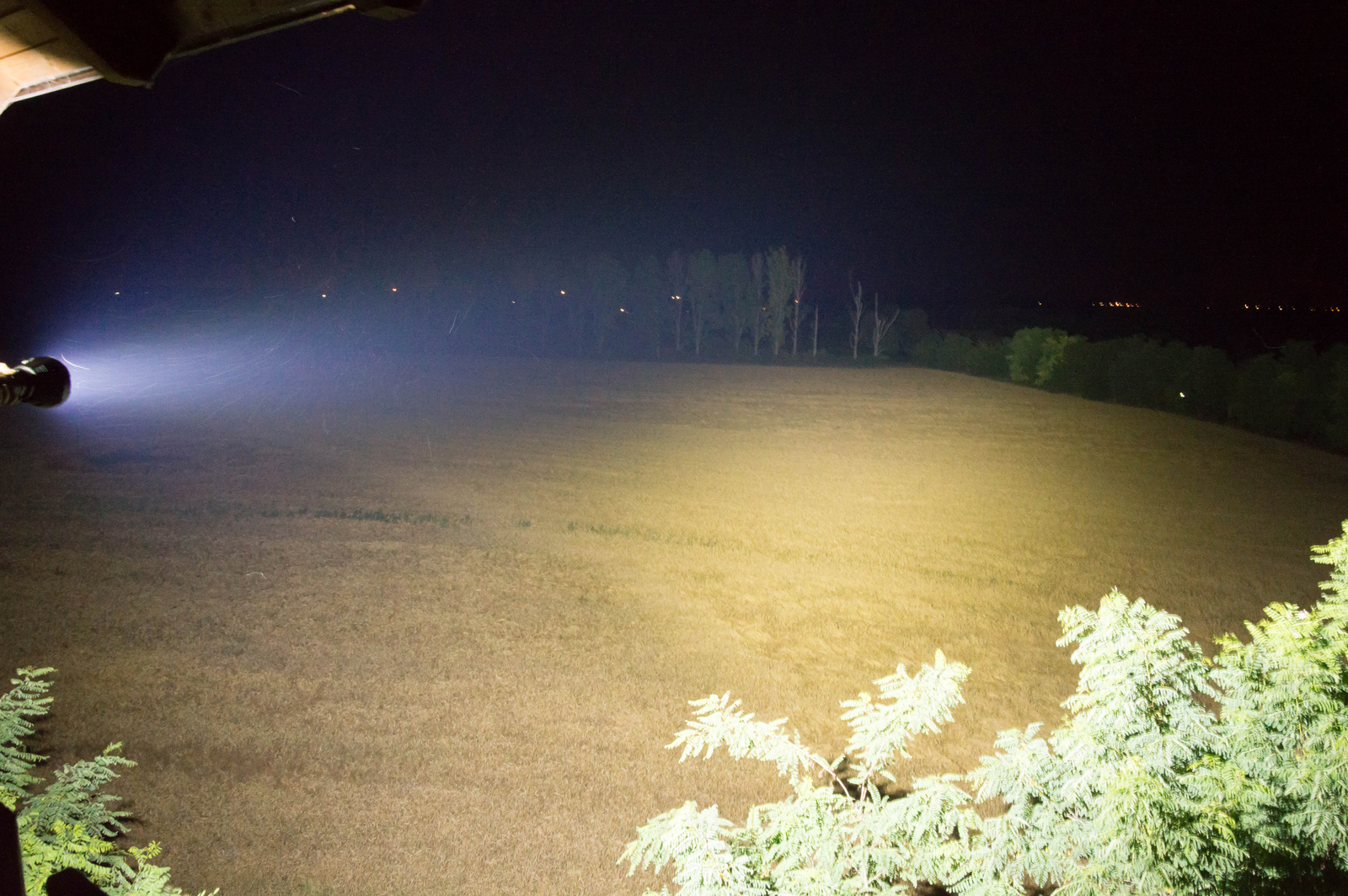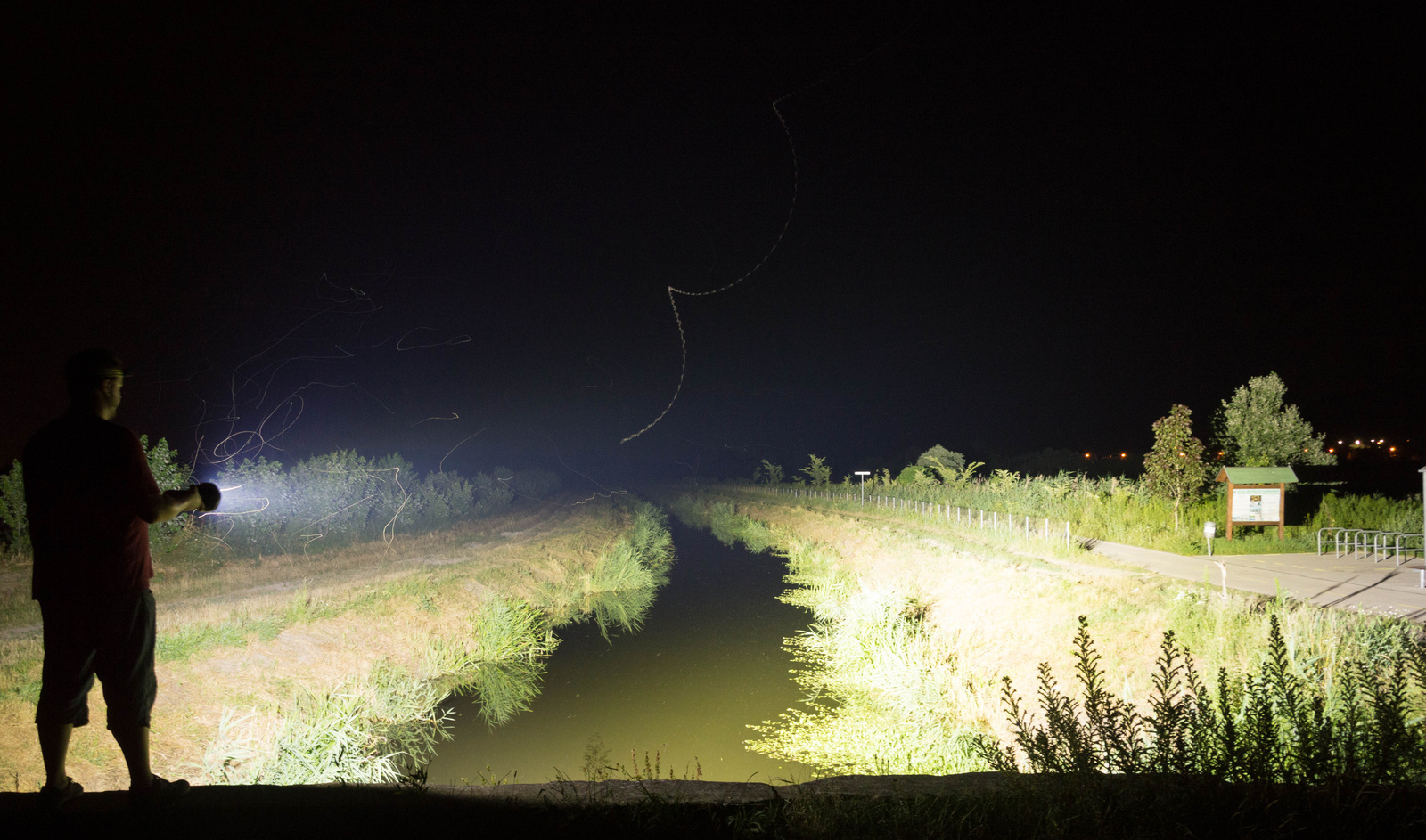 In this video you can see it after dedoming how it performs:

For the price:
You need to understand Imalent warranty is lost. Also I can't give you any kind of warranty. So the light comes with absolutely no warranty. I have a lot of pictures of the dedoming and reinstalling process. If any interest will be I will put thos images in a gallery and you can see how I done it. Also I can make a video of starting the light before packing it and also record packing unedited to see what you get.
I loved it very much and it puts a smile on my face any time I use it but It is mostly a shelf queen.
What you get:
Dedomed Imalent MS18 with the original packaging and user manual and shoulder strap and charger and battery pack.
I thinking a lot on the price. If it is too high for your taste please don't judge me. I put in the work and labour and I kept it in good condition and in a way I think it is better than original.
So please don't be rude. If it is too much for you just leave this thread and I will see if no one comments in a while that it is too high. But I don't want to sell it at any cost!
I have less time nowadays for flashlights because I need to go at least 3 extra days to work overtime to make my family living. My wife don't have a job now due to covid circumstances and she taking care of my daughter at home. So if anyone offers more than I want for the flashlight I thank you a lot!
If there is no interest in a few weeks I will not sell it.
Thank you for reading and have a nice day!
—
Reviews: Olight Seeker2 pro, Lumintop GlowI, Sofirn SP36, Convoy 4X18A, Convoy M21C, Brinyte SR8 Rescue Angel, Astrolux MF01 mini, Astrolux FT03S, YLP Sherp S15, Sofirn SP40, YLP Panda 3R and Unicorn, Armytek Prime C1 Pro, Acebeam M50, Imalent MS18, Convoy M3, Nitecore TIP2, Imalent RT70, Wuben T70, Sofirn SP32A, Thorfire VG15S, Thorfire VG10S, Thorfire TG06S
Mods: Imalent MS18 dedoming, Astrolux MF01-20K, Small sun T08 MT-G2, Eagle eye X6 triple XPL, Ultrafire F13 MT-G2, Convoy C8 XHP70, Solarstorm T3 triple XP-L HI
Big flashlight measurement and beamshot collection
3D printing stuff for flashlights
My flashlight related Instagram