Despite being one of the largest flashlight manufacturers, Nitecore`ve created (and will do) bunch different products for EDC / tactical enthusiasts. Usually, these are good-loooking , limited-edition and, therefore, quite expensive things.
For example, here are my reviews of the Nitecore NTK10 titanium utility knife, NTP30 \ Nitecore NTP40
you can buy at :
➤ ALIEXPRESS
➤ BANGGOOD
➤ AMAZON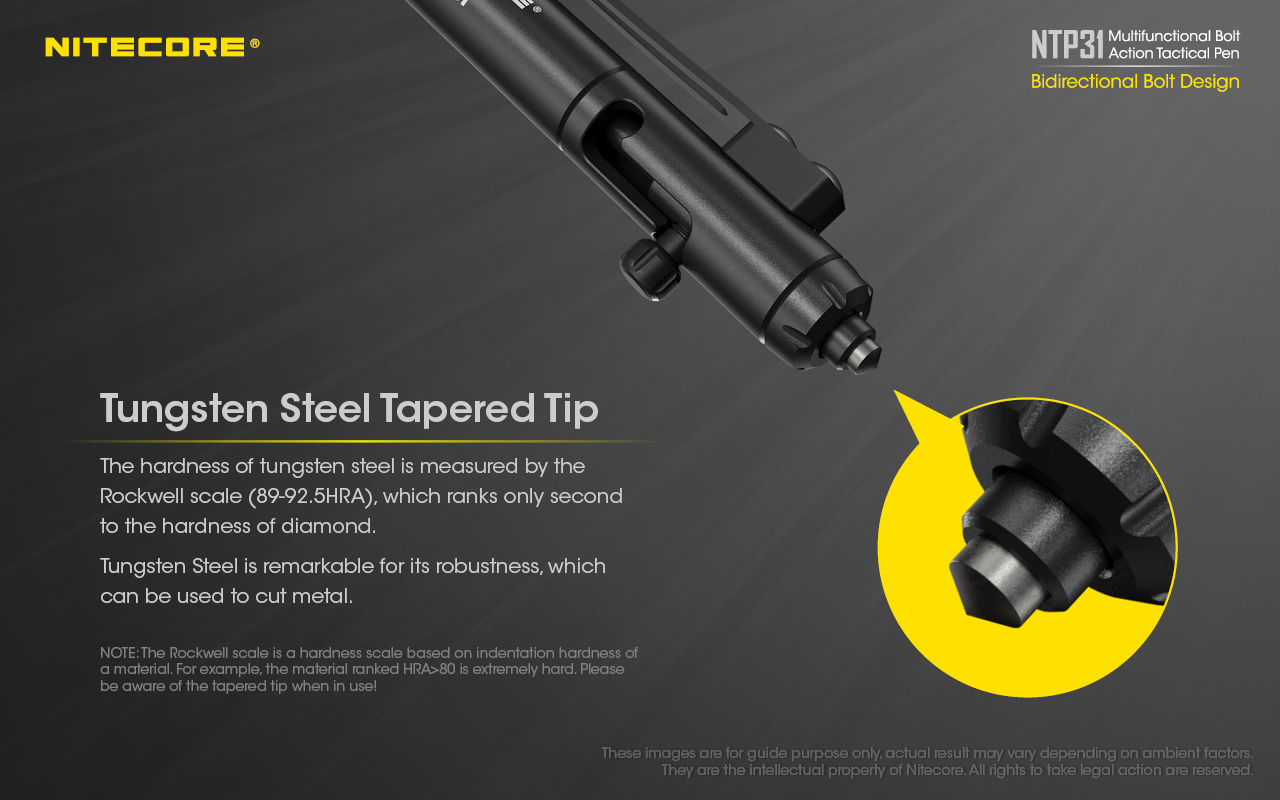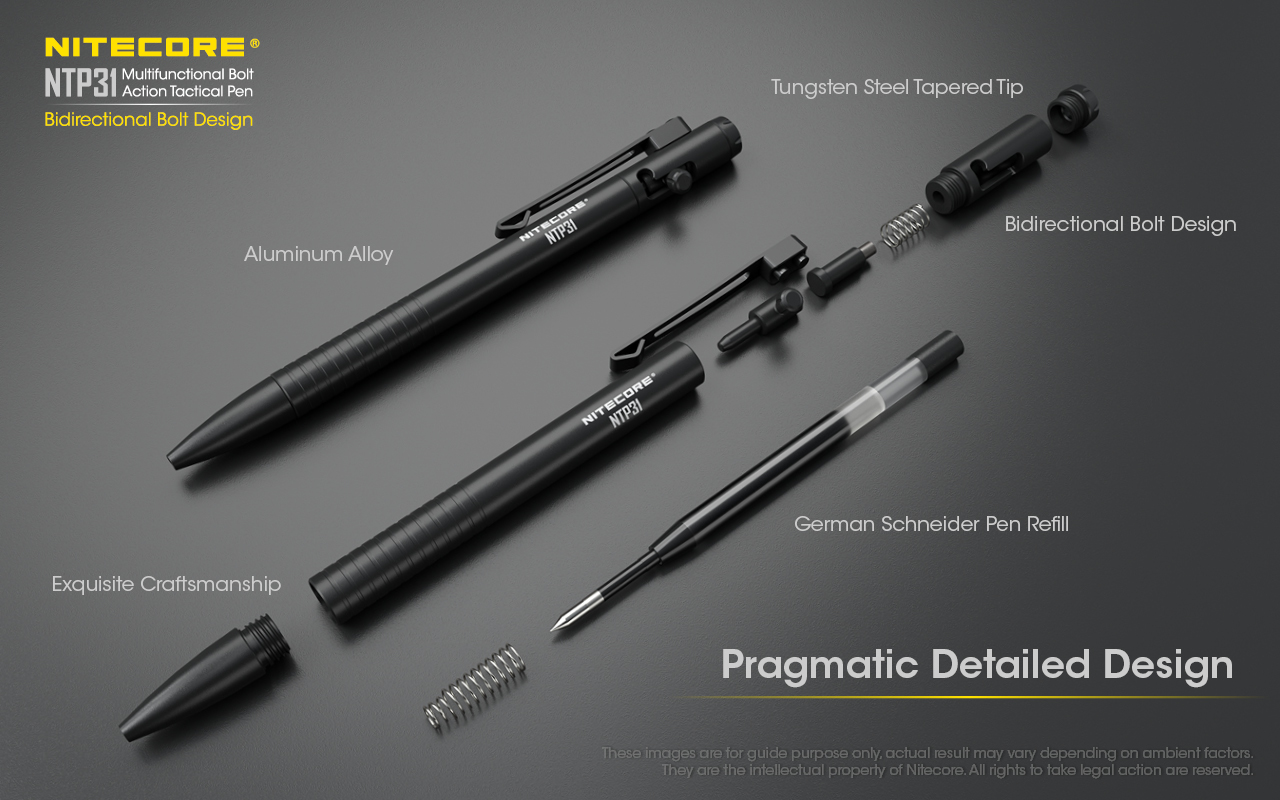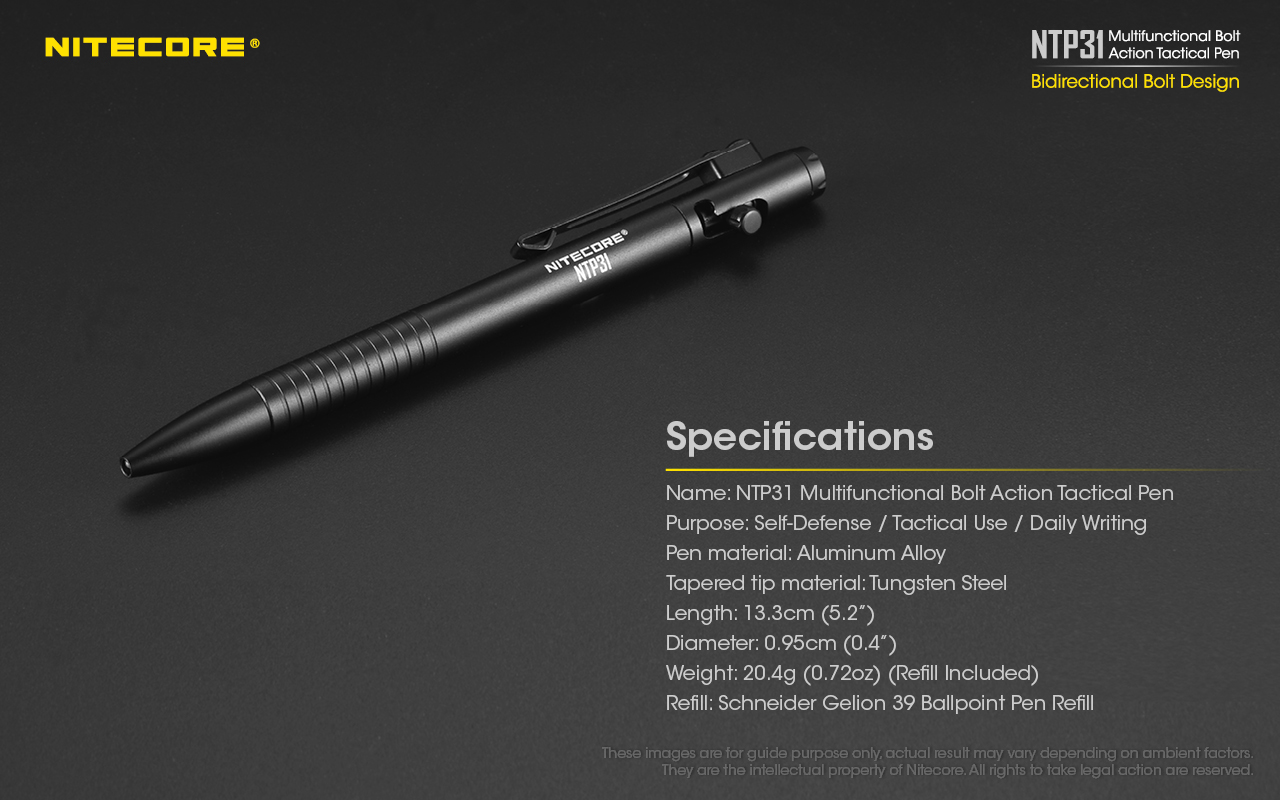 PACKAGE AND APPEARANCE
Decent-looking black velvety packaging with silvery embossed contour of pen and model name. Definetely ok to give such box away as a gift.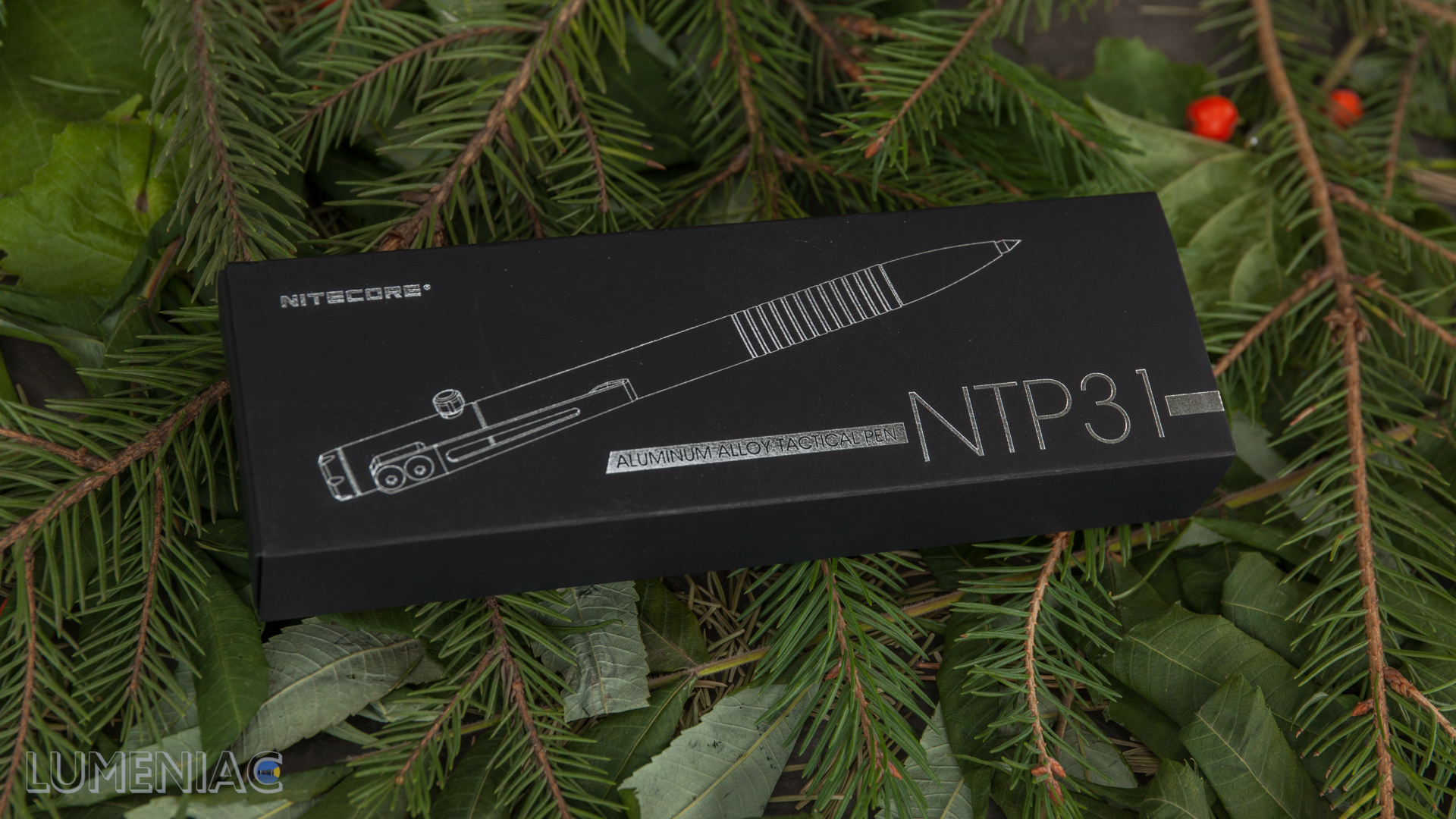 In addition to the pen itself, the kit includes only a yellow insert that tells about every significant detail.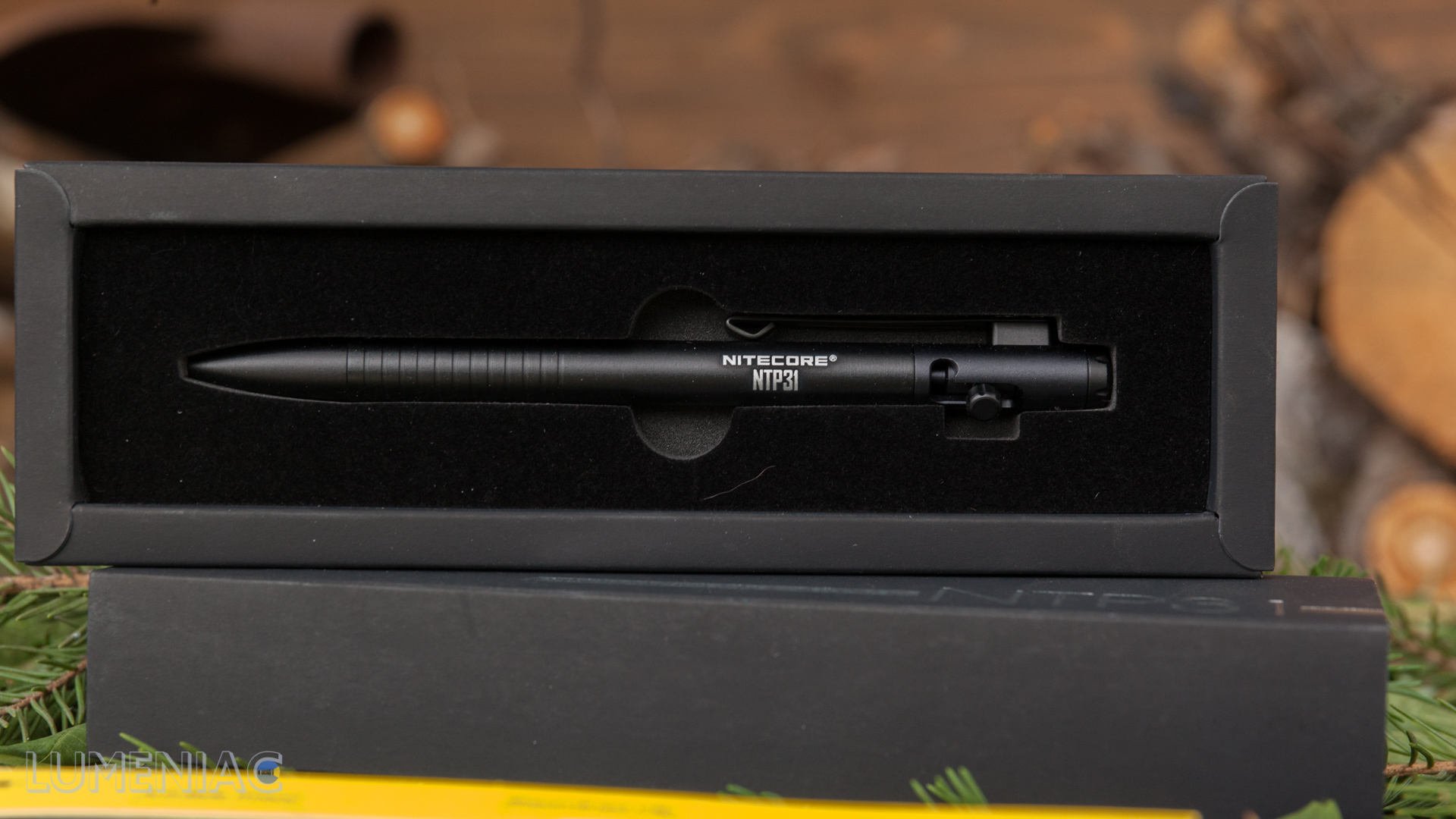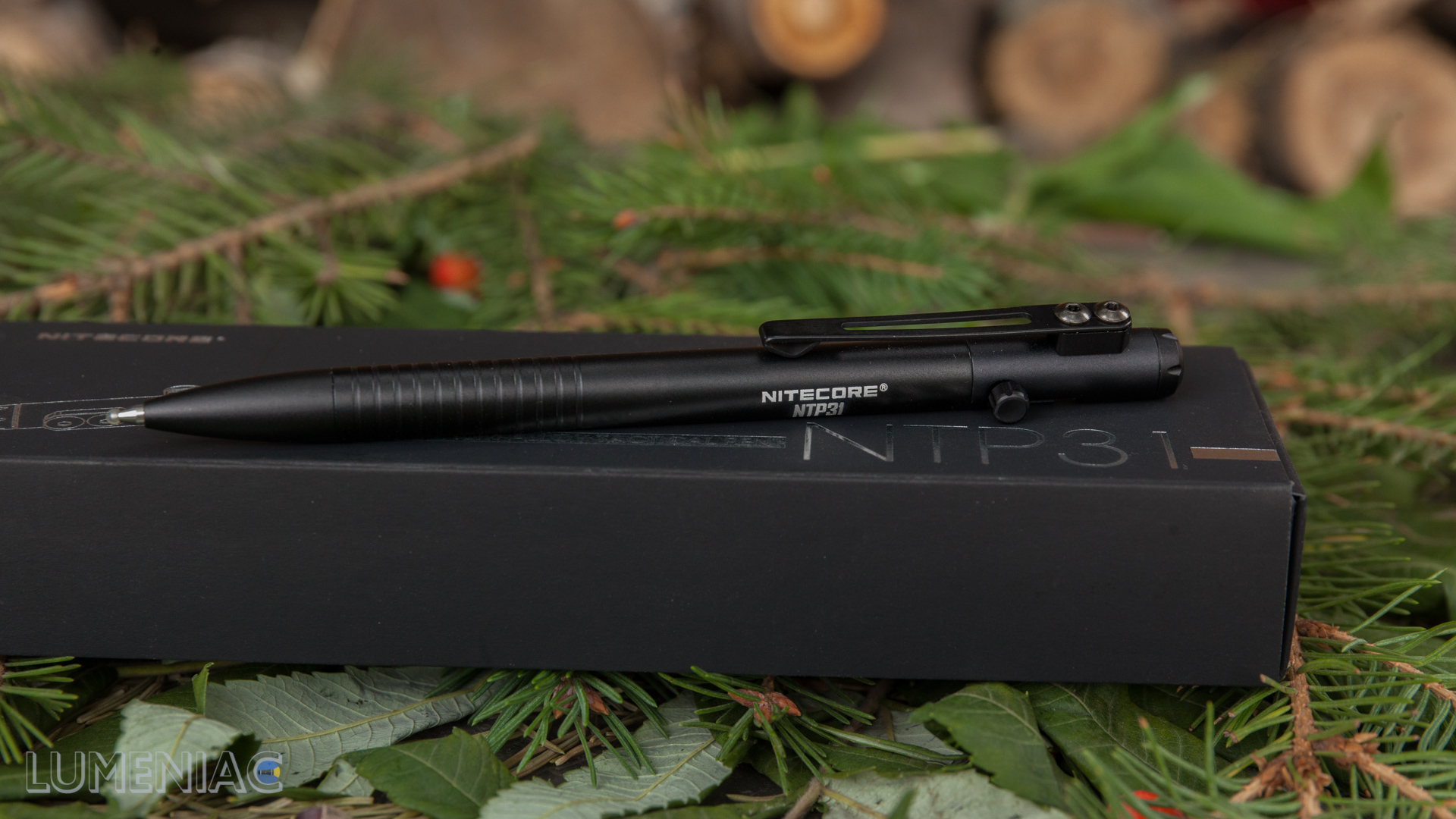 The pen looks pretty good. Even if it does not have any really frank design pretentiousness such as cut holes of the same NTP48, I am very impressed with this accurate laconic design. A neat brushed aluminum body will match office suit perfectly.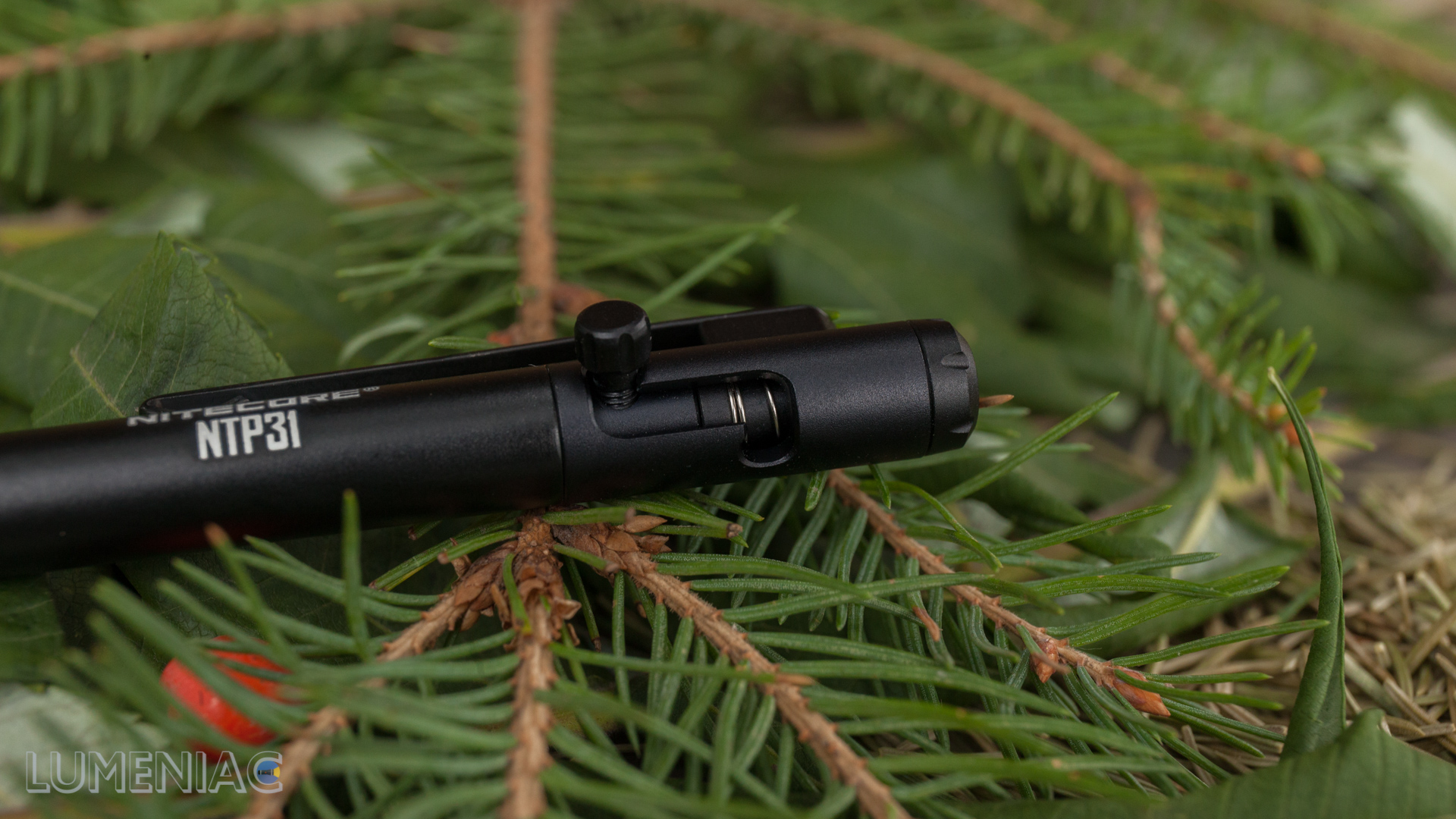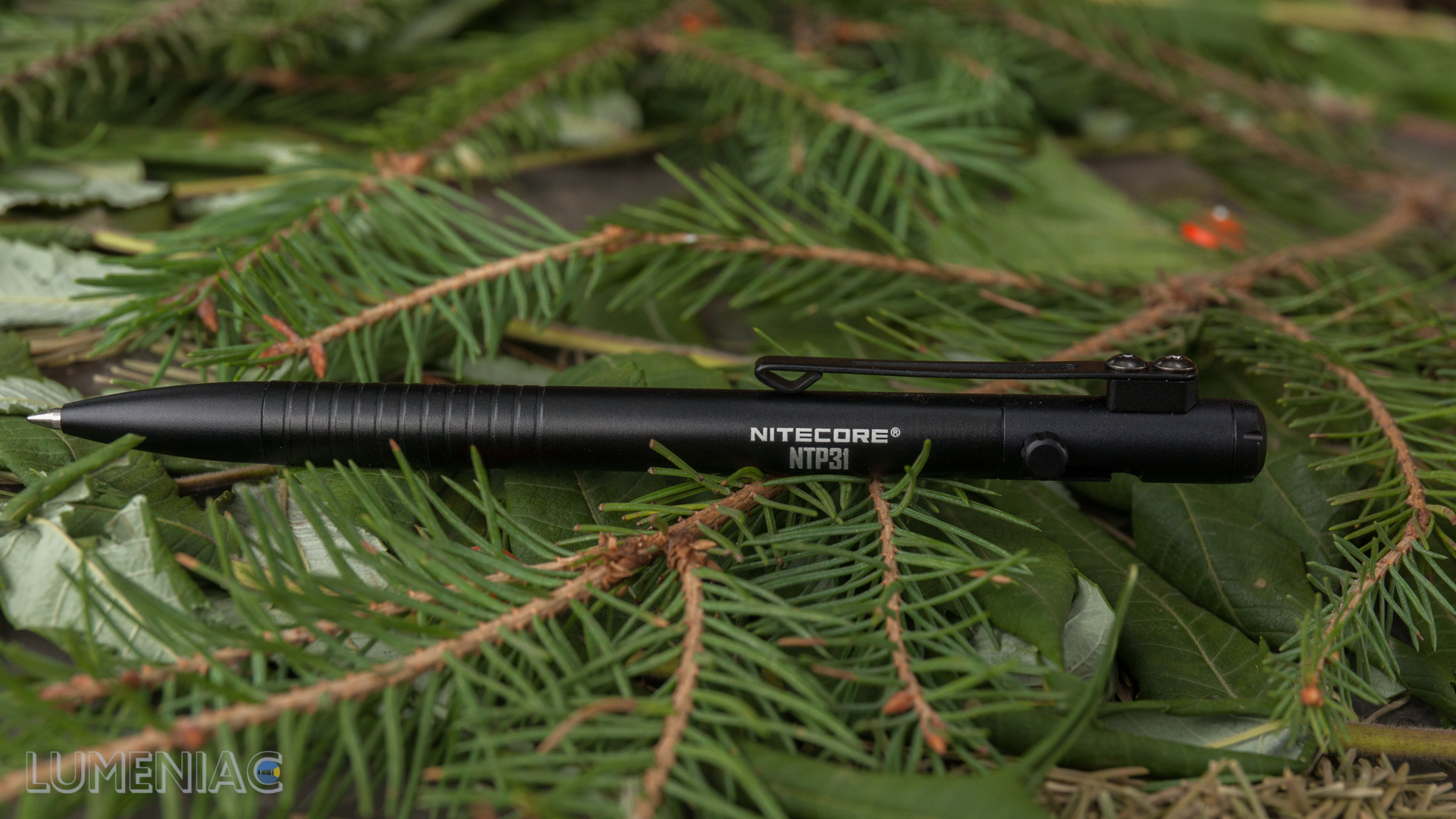 The only part that will distinguish NTP31 from its "peaceful" office cousins ​​is the spring-loaded switch. Move it slightly – wide and short thungsten glass breaker spike comes out from the upper part.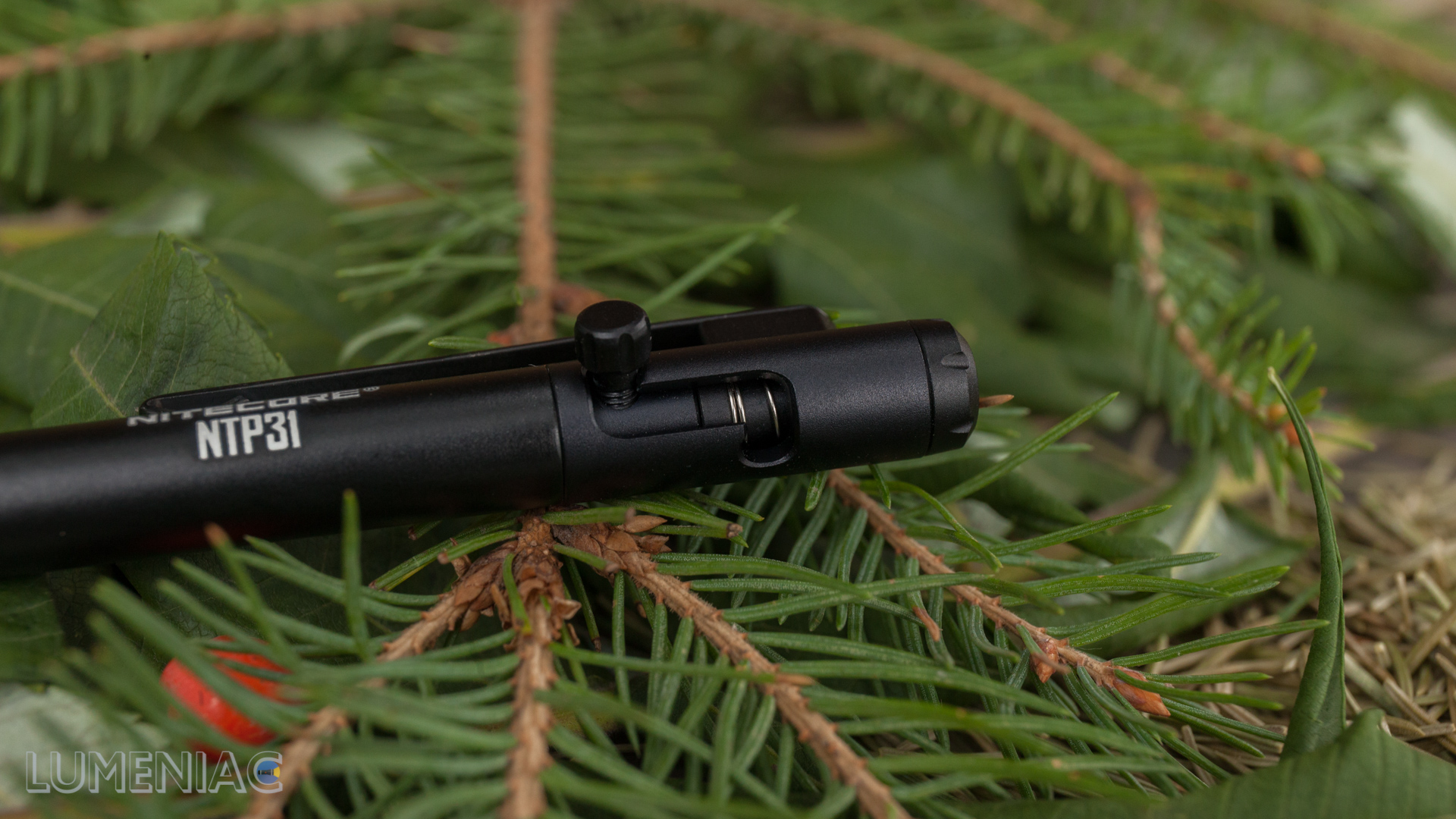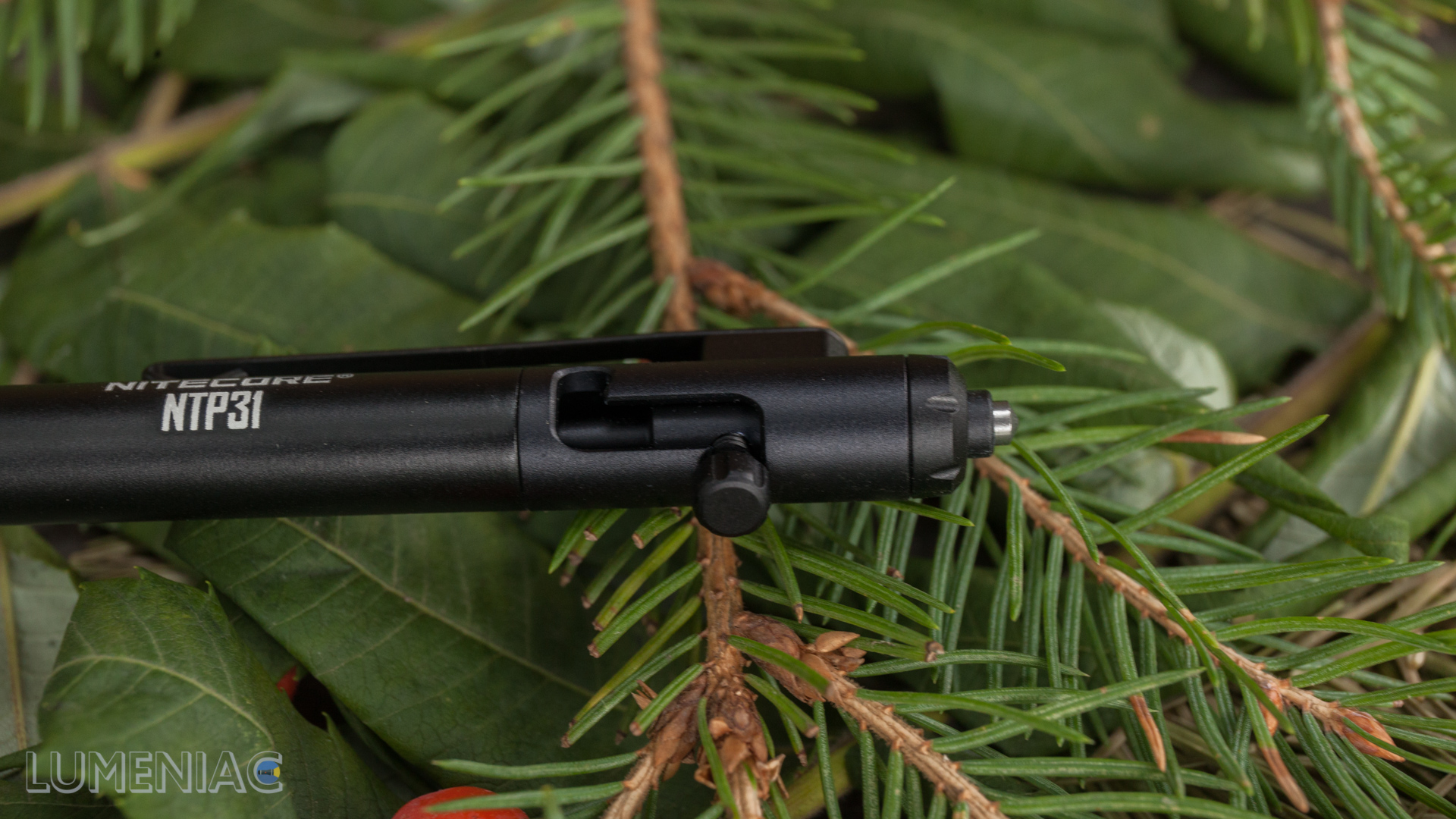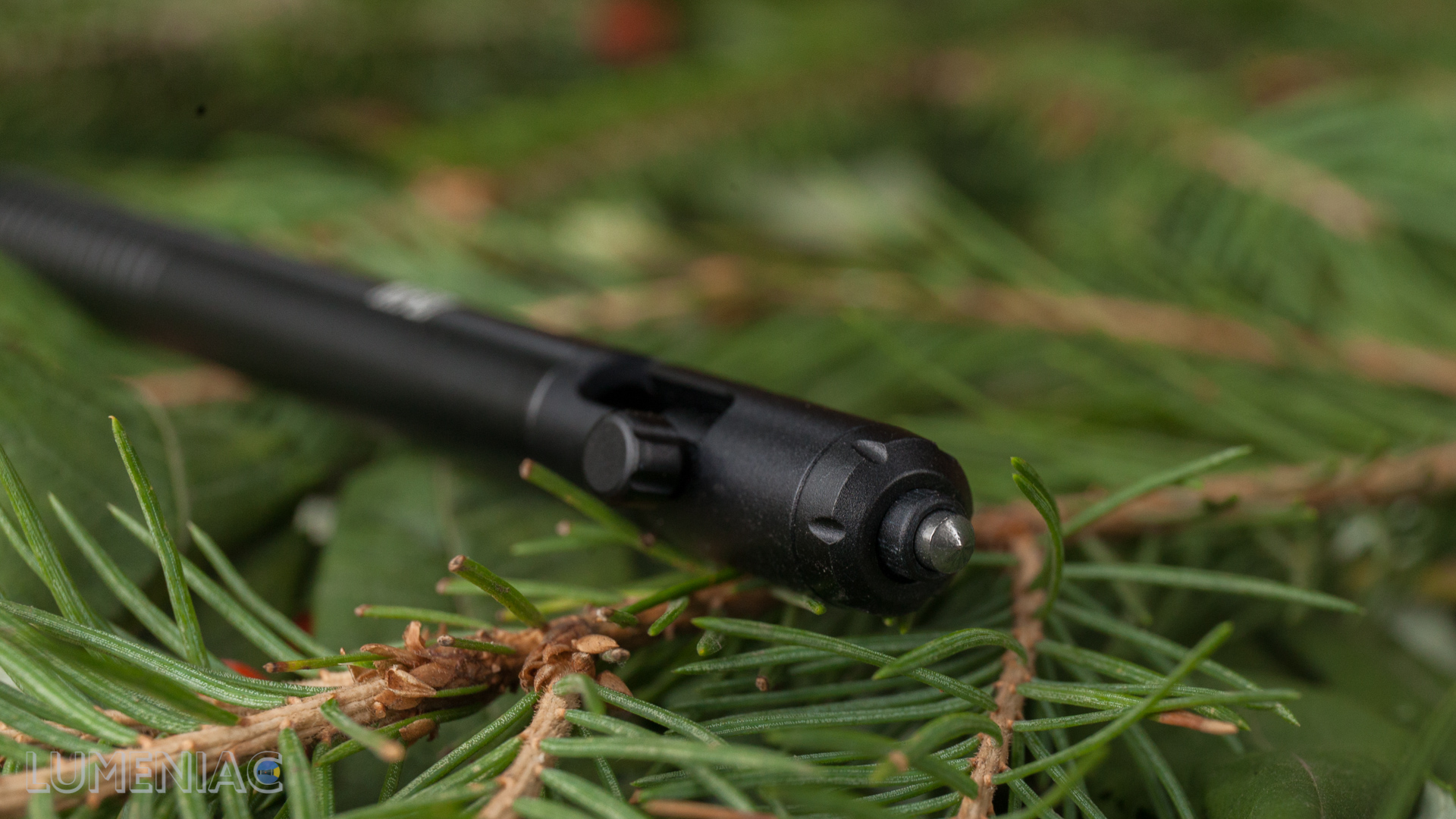 Of course, there are no backlashes, gaps or any other manufacturing and assembly defects at all. All moving parts moves smoothly.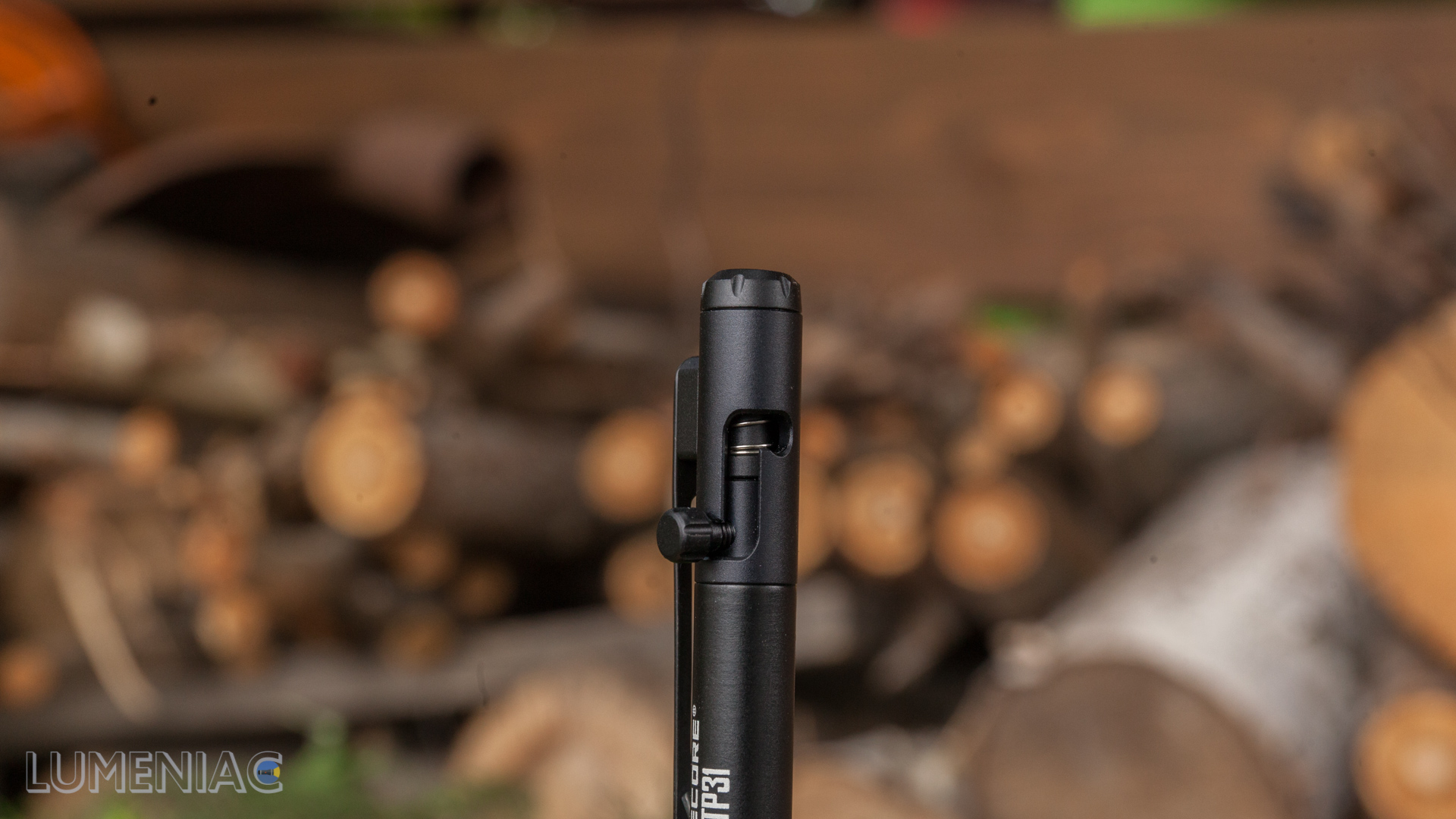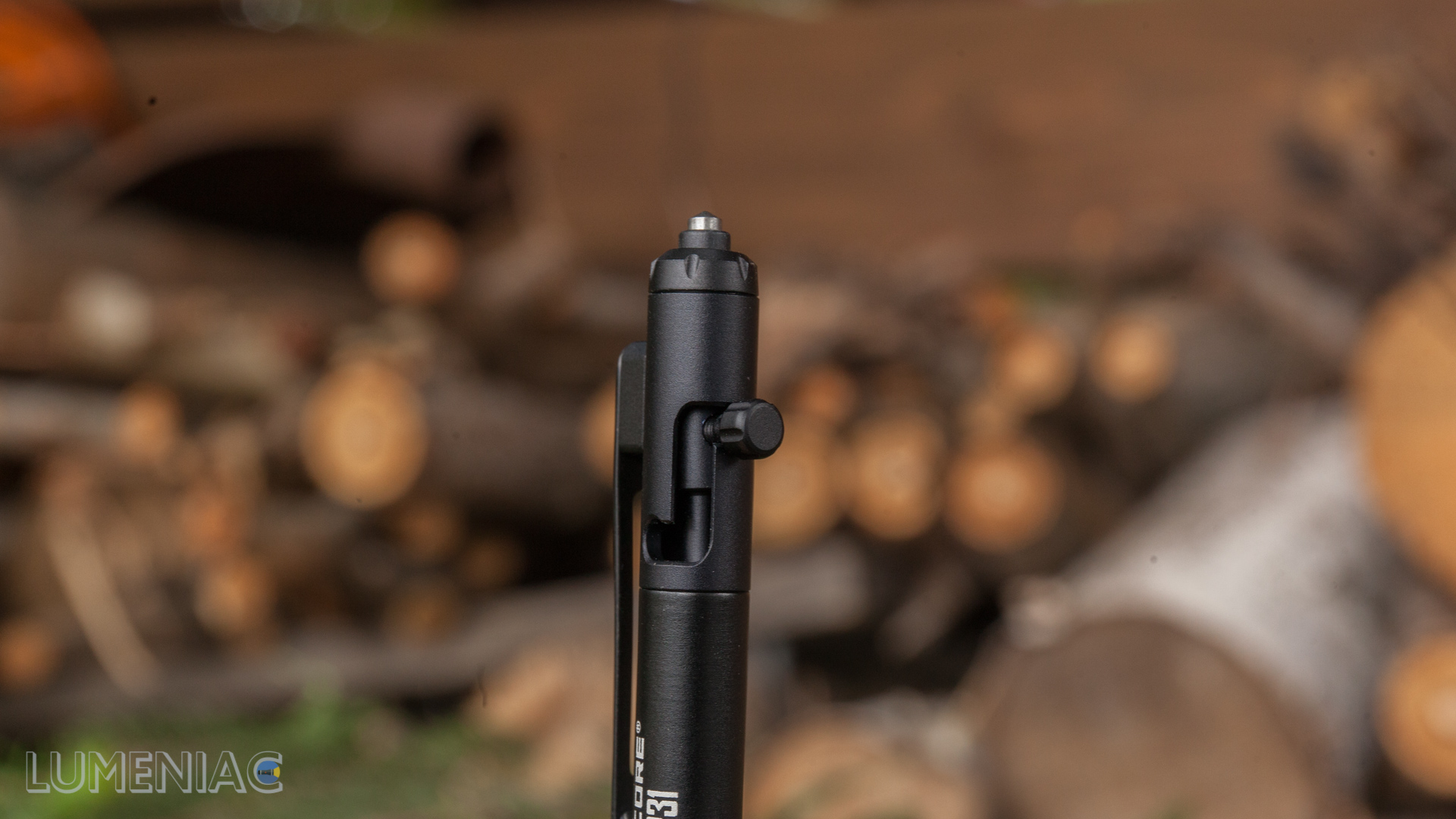 I did not hit glass with this spike (here I have no doubt that it will break through any regular glass), but it is easy to drive it into the wood. And into flesh, of course, when it is about adding some arguments to your "There is no XHP90 LED!" bar brawl.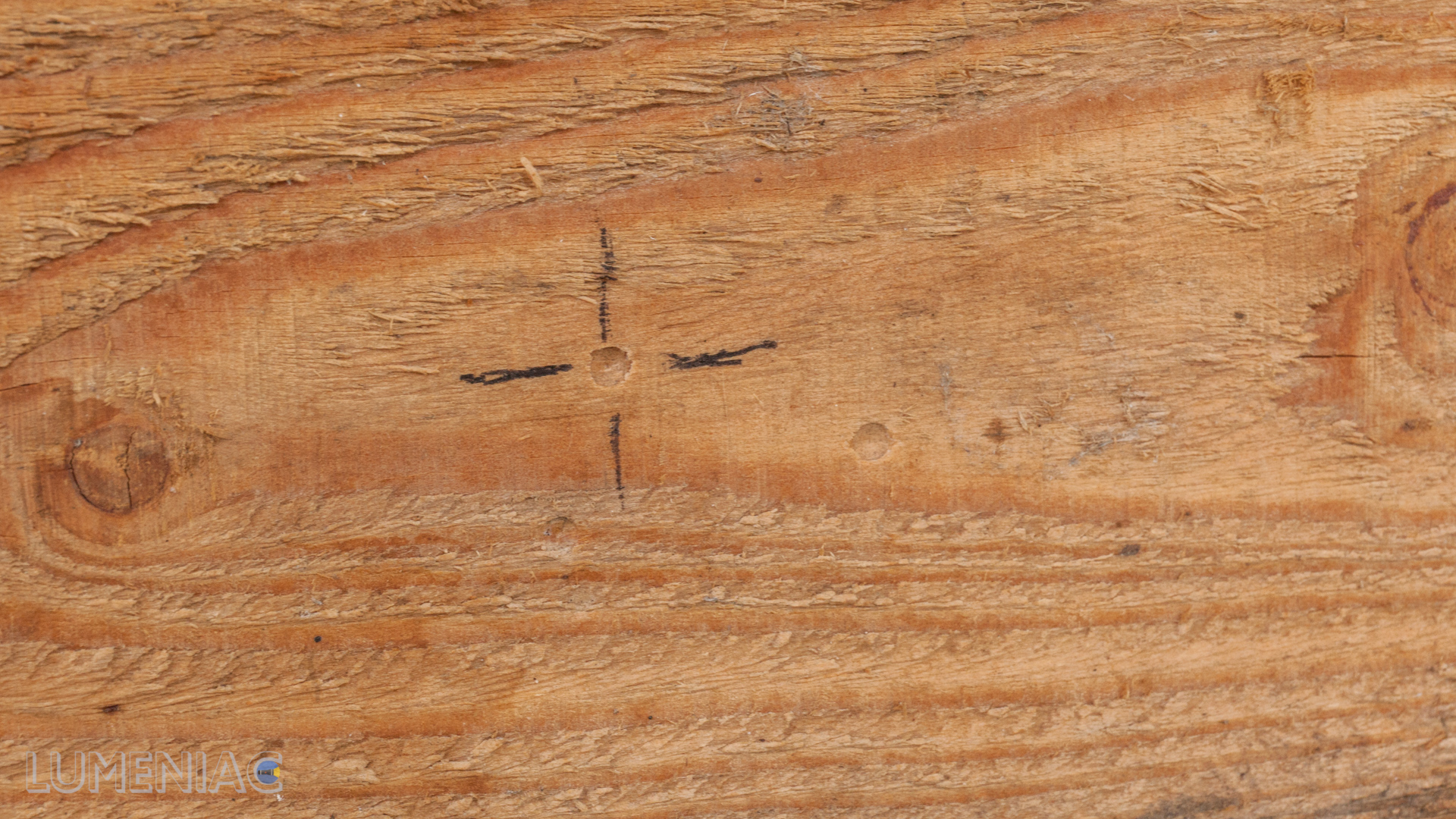 The grip is quite comfortable. Ultimately, this is a classic-sized pen, so it is quite comfortable to hold it with either a direct or reverse grip. In the latter case, the handle does not slip into the palm of the hand due to the clip and the protruding spike shift lever. Although, it seems to me that the larger NTP10 would be better for such a grip (and, in fairness, worse for writing).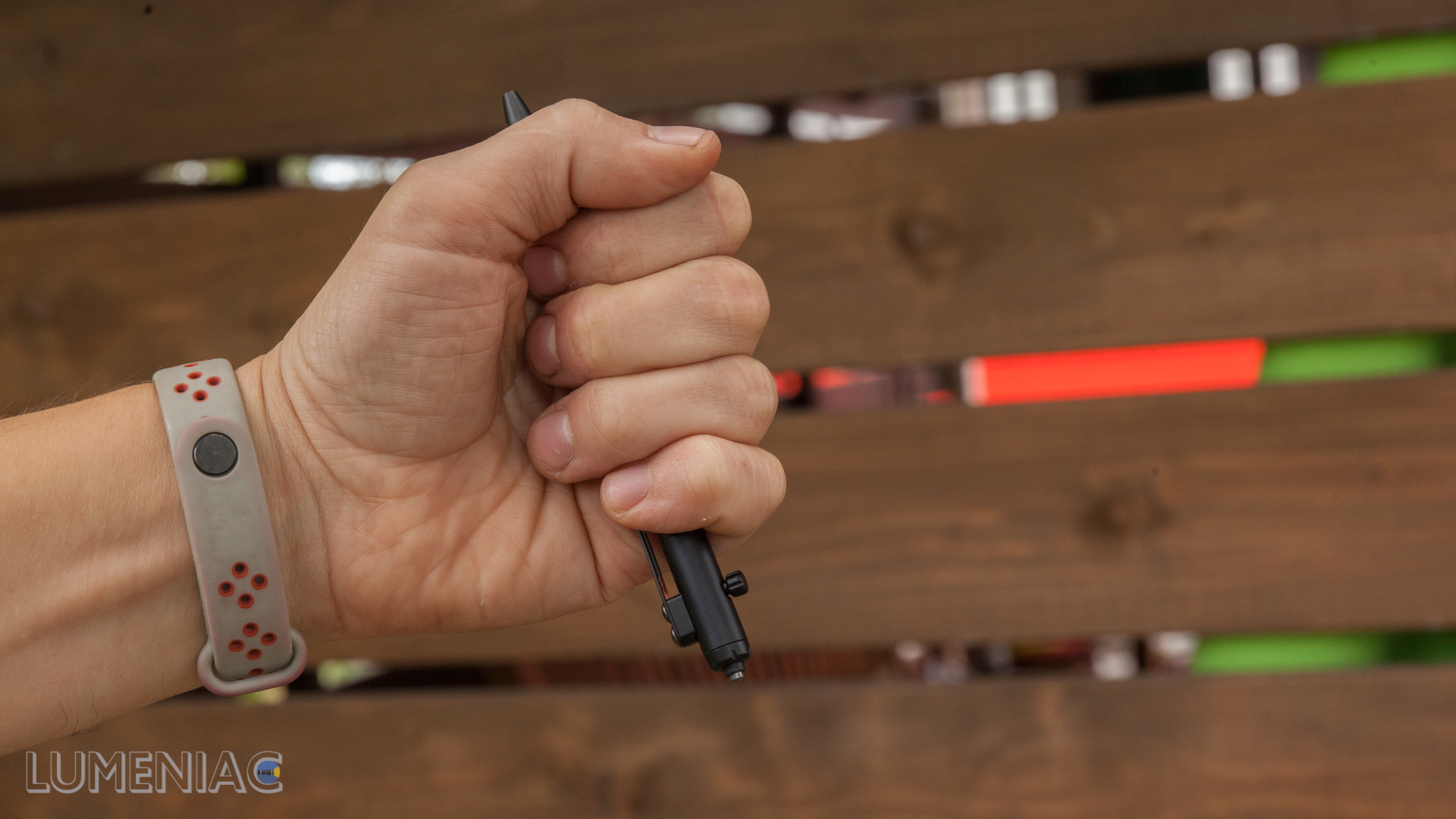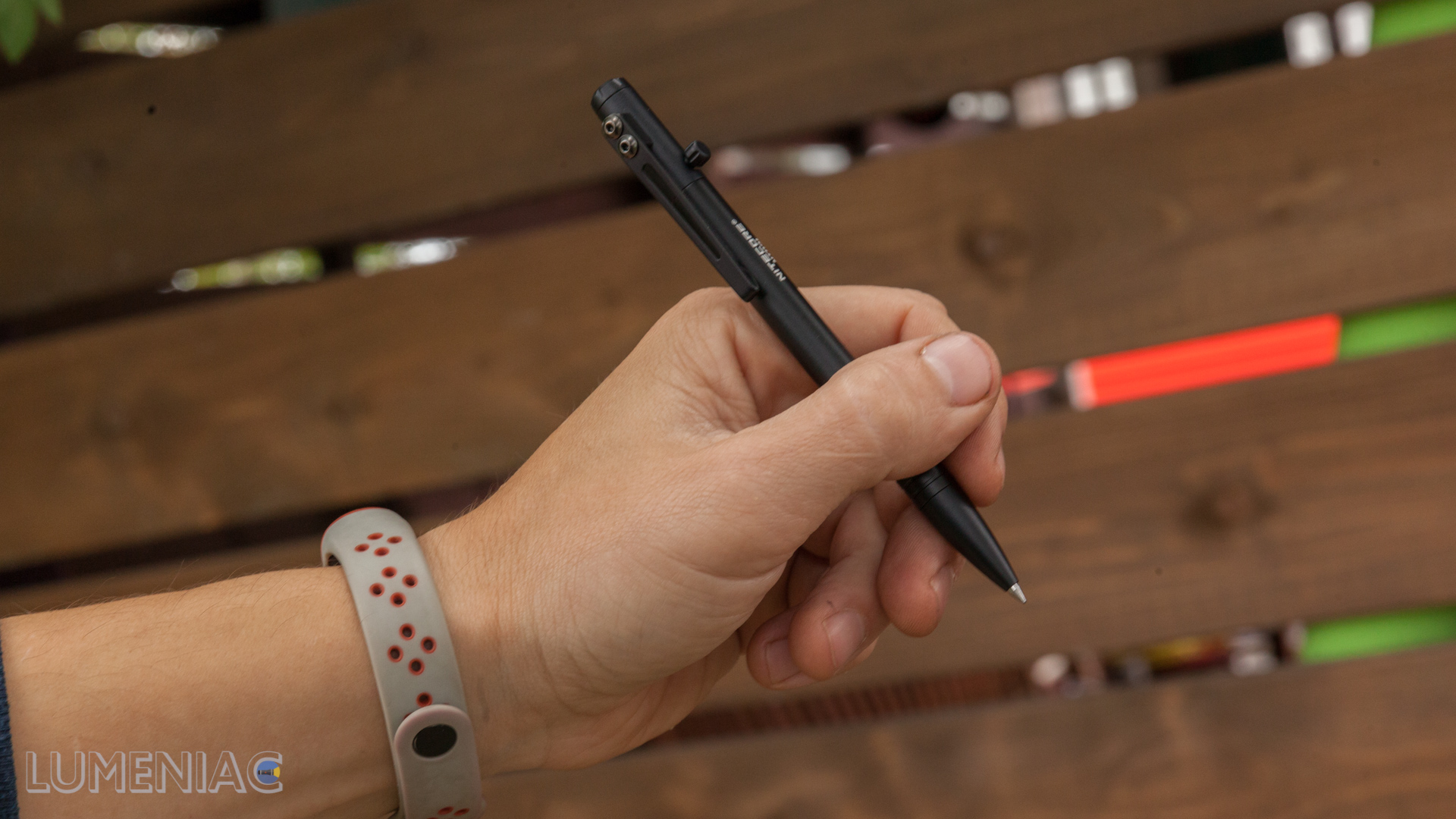 Pen can be disassembled without any tricks. A writing Schneider unit is installed inside.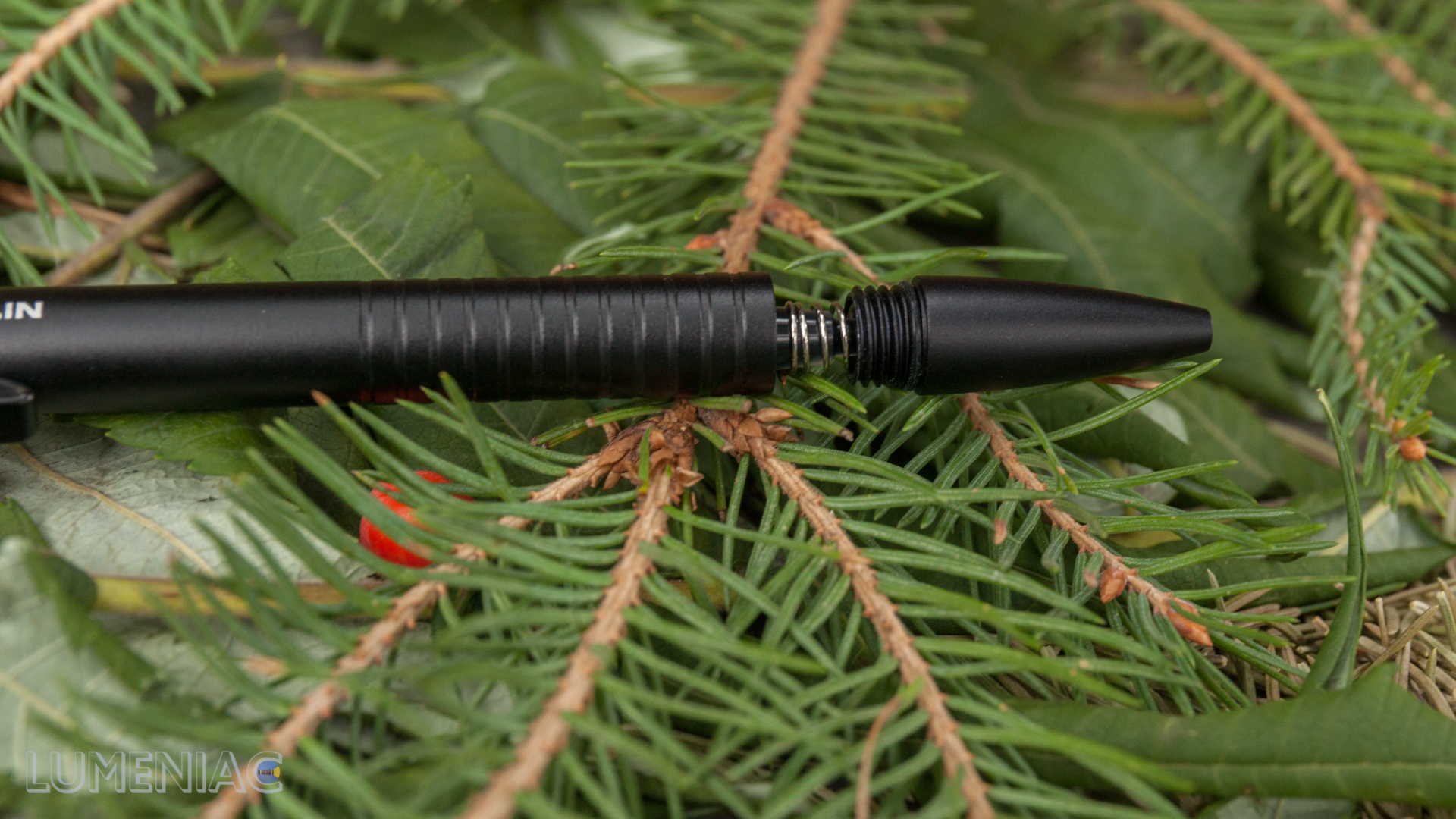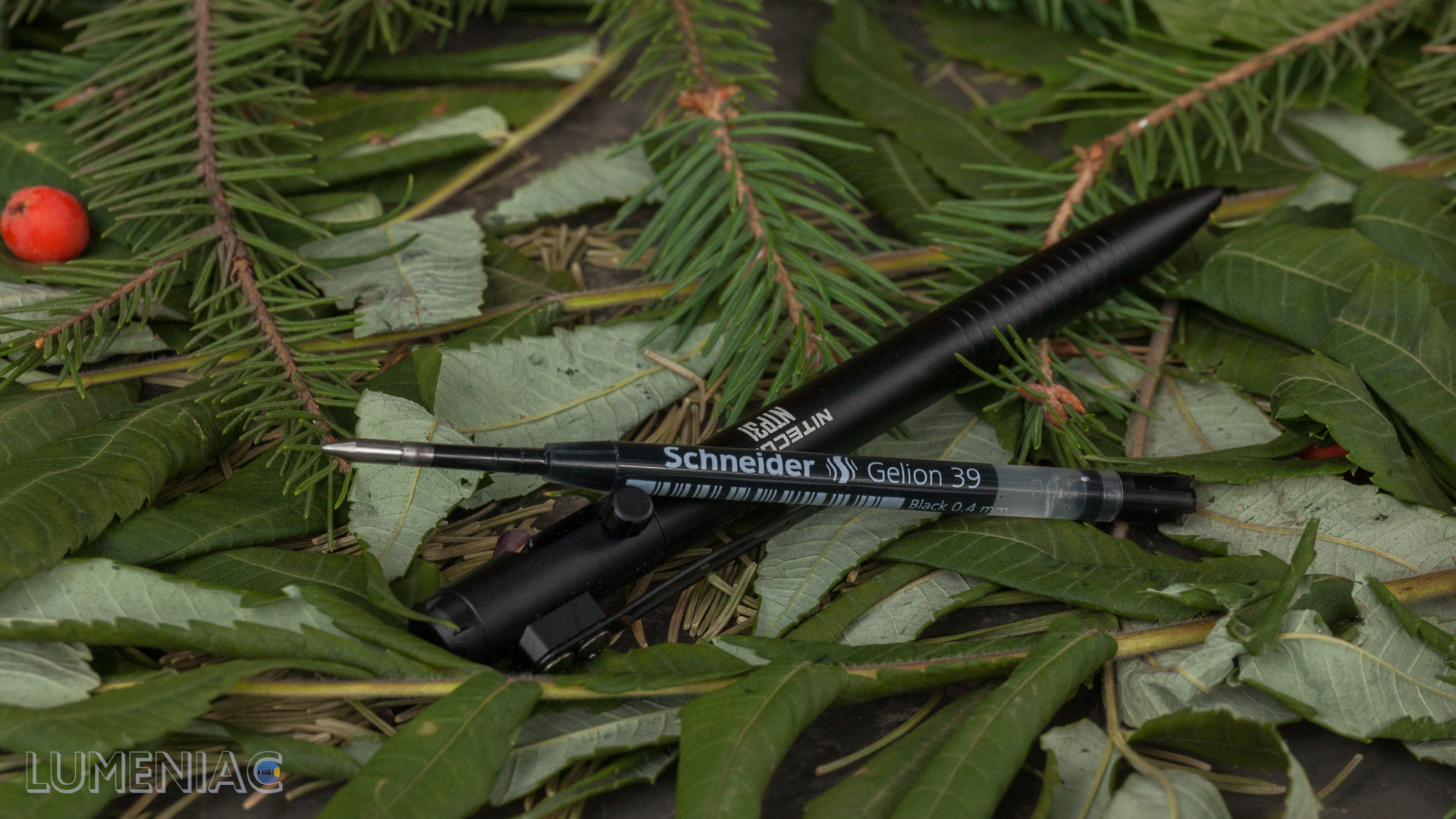 I write by hand REALLY rarely. And such situations, as a rule, boil down to the fact that I fill my data into the form to pick up the parcel with one more reivew flashlight.
And, frankly, what is written there looks disgusting. But not only due to poor handwriting and lack of practice, but due to the fact that pens with wide marks and monstrous backlash of writing units simply do not allow writing legibly. Every time in such cases I think something like "but if I had a good pen, there would not be this crap here."
And, believe me, even the handwriting changes with a good pen. So , this part of review of Nitecore NTP31 is devoted to how this tactical pen writes. And it writes, no surprise, wonderfully. The move is easy, smooth.
What to hide, the merit of Nitecore is only in the fact they perfectly, without any slightest gap, cut hole for writing unit. It fits perfectly in diameter. Schneider does the rest.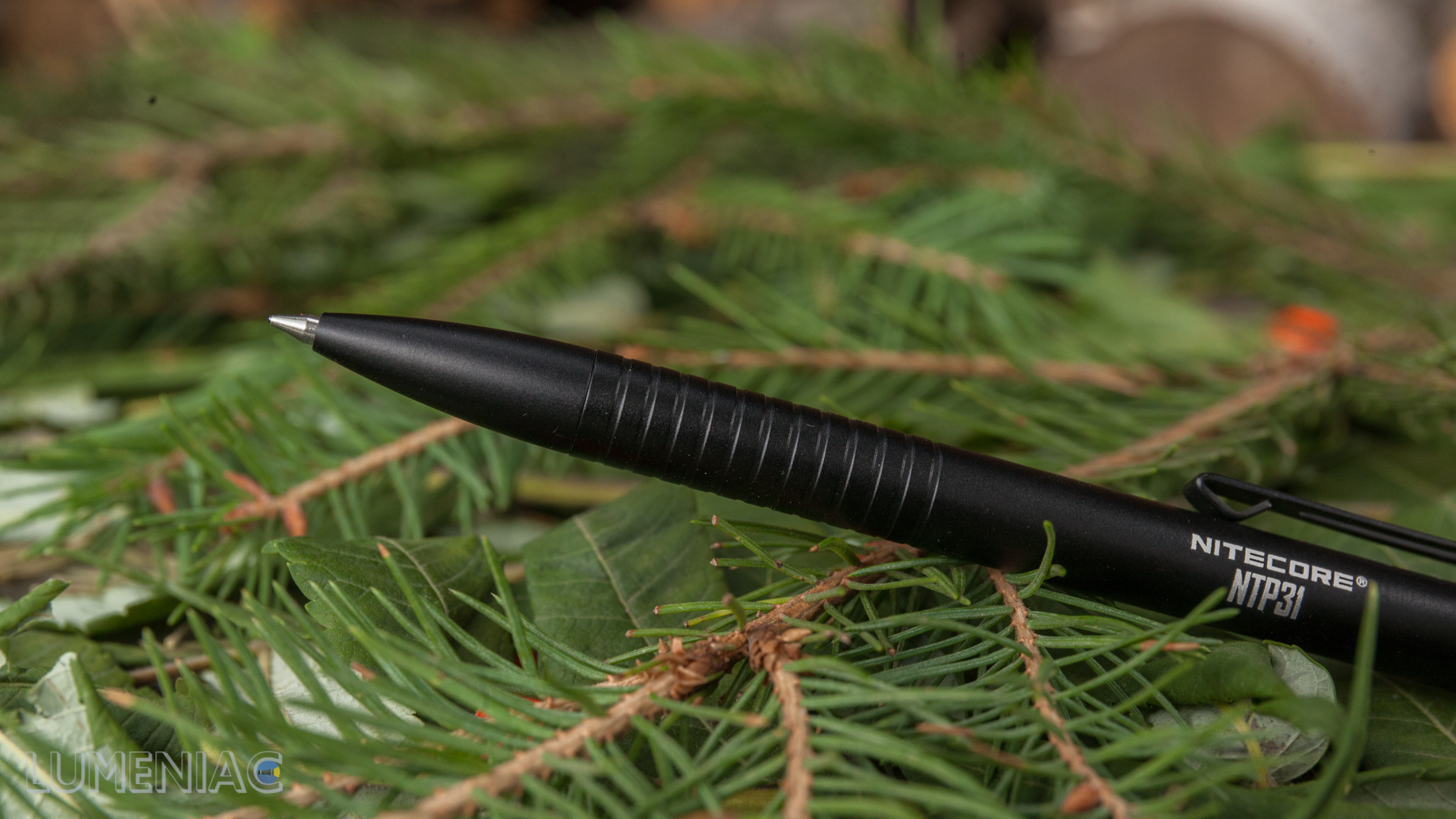 The obvious fact is that it's easy to work with a good tool. Whatever it is: a screwdriver, a knife, a flashlight (by the way, here is my guide to choosing flashlights) or a pen – if the thing is done well, then it is a pleasure to work with it. So is with Nitecore NTP31. It fits comfortably in the hand and simply glides on the paper. If I could draw not at the level "It seems a pterodactyl … or maybe a cockroach, you can't tell right away", then I would definitely illustrate the review of Nitecore NTP31 with some drawing made with this pen.
But, alas, my abilities are enough just to leave this photo here.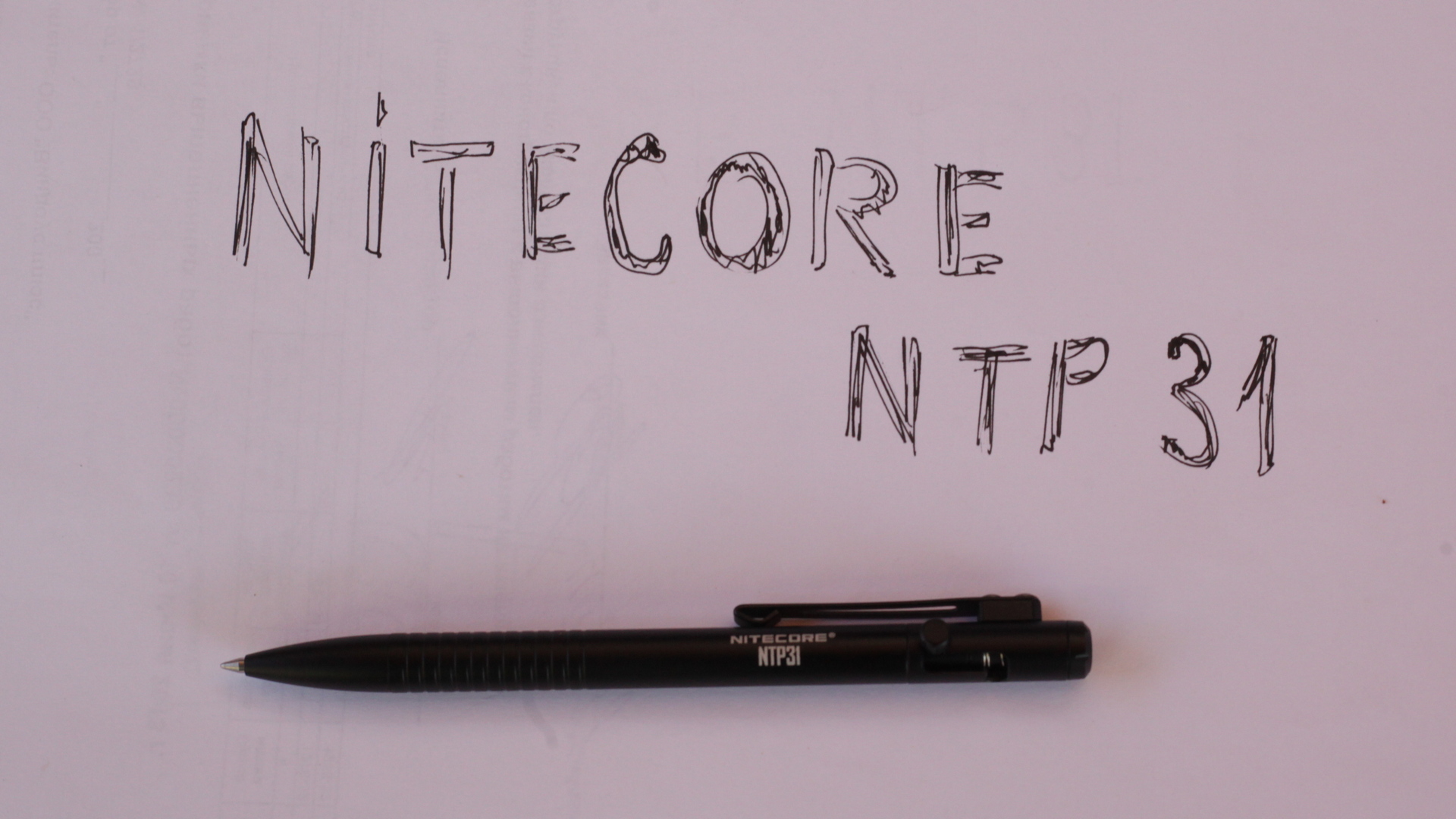 OVERALL IMPRESSIONS
Nitecore don't always make flashlights that leave me an unconditionally positive impression. But all the models from
NTP
line, that i had chance to test, did not have any functional and design flaws. They looked great, did not have any, even minimal assembly defects, did what they were intended for with a bang. if Nitecore NTP31 stands out with something here , then only with the price. In better way, i mean. Due to the fact that NTP31 is not made of titanium, the price tag is, albeit not small, but is frankly affordable and accessible not only to collectors.
The final verdict is simple. It is nice, external and functional, comfortable pen, which you will not be ashamed to give as a gift or use yourself. For a simple office worker / student / official, such a pen may not be of interest. But this pen will certainly delight any fan of all sorts of EDC and tactical stuff.