Bright, new, brand flashlight.
these are words that describe any flashlight that most of people would like to see reviewed. and i`ve got the one for you in my review, that is Nitecore P20i.
Nitecore takes full advantage of 21700 batteries that became lifesaver for flashlight manufacturers. The capacity of 18650 batteries has significantly limited the potential of models based on new bright LEDs. 21700 add just some millimeters in size , while runtime increases dramatically.
Nitecore have decided to update some of their past models with a brighter LED and this battery. One of these models was the Nitecore P20, which was updated first to the v2 version, and then to the Nitecore P20i that came to my review.
You can buy Nitecore P20i tactical flashlight at :
➤ ALIEXPRESS
➤ BANGGOOD
➤ AMAZON
➤ NITETORCH they generously offered 20% code HJK5KDNQ valid for all the items in store, including other brands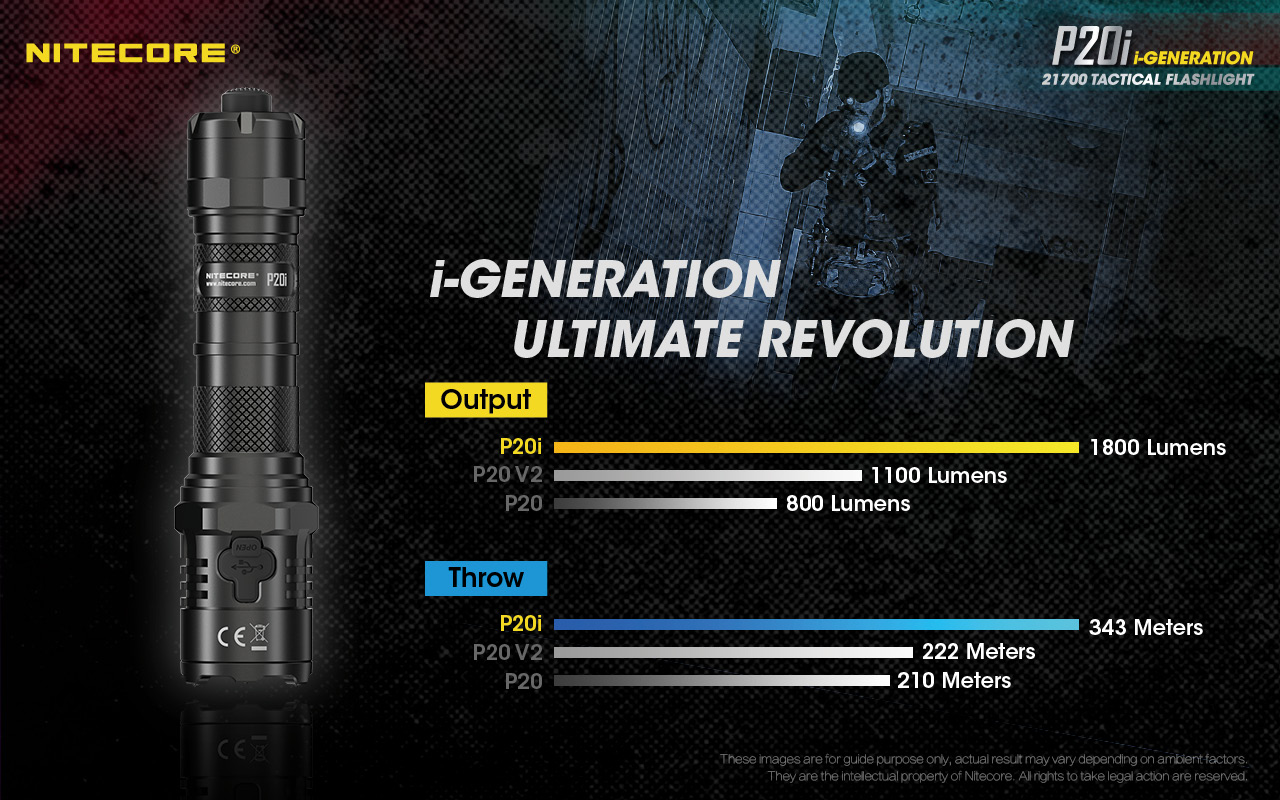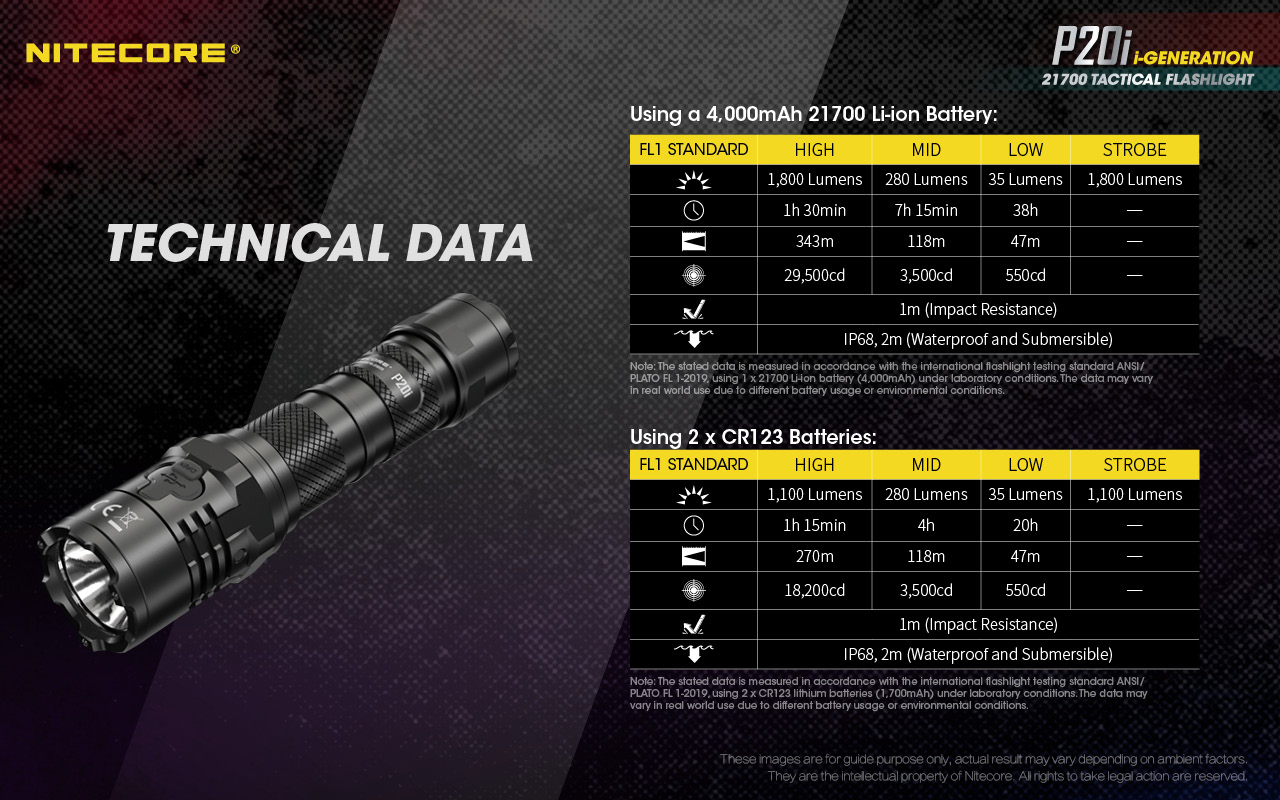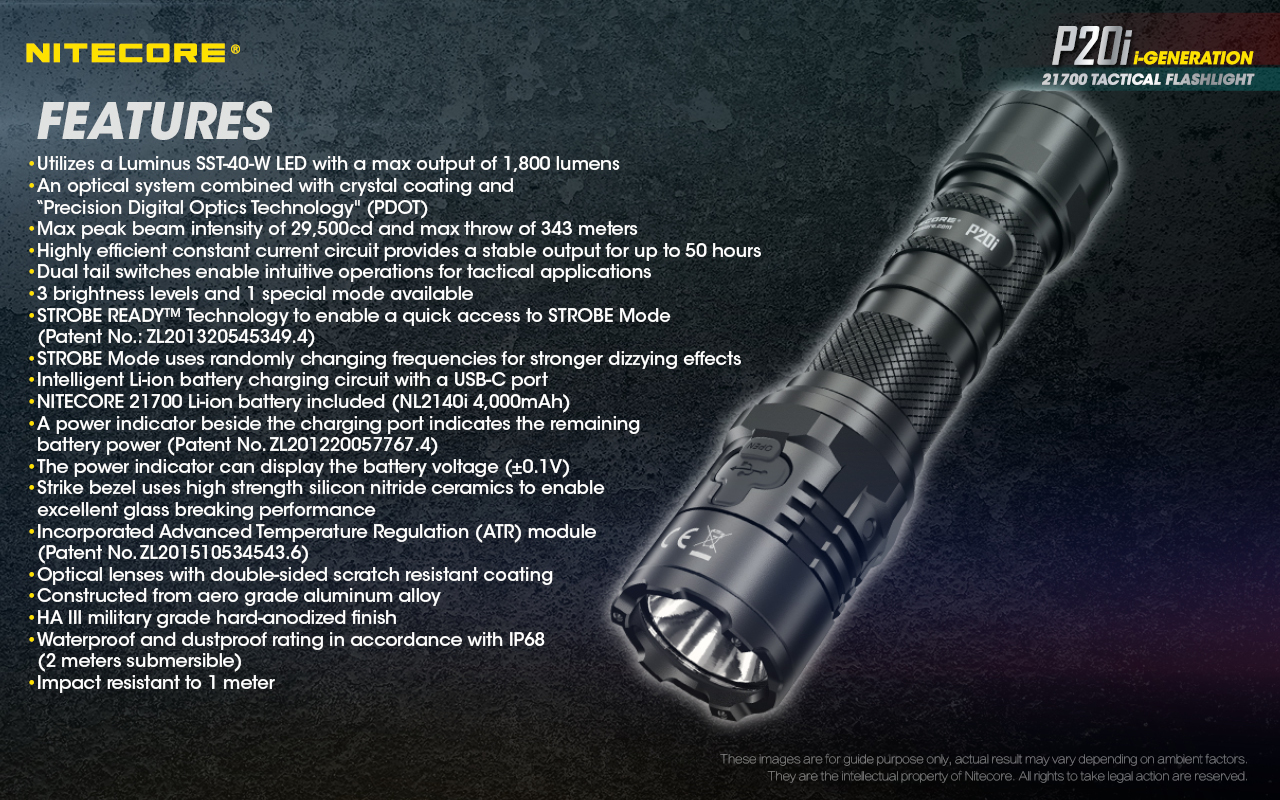 Package and appearance
Nitecore wanted to get Nitecore P20i reviewed as early as possible, so they sent me a flashlight before package was ready. Set includes everything you need from O-ring to 21700 and plastic quick release tactical holster.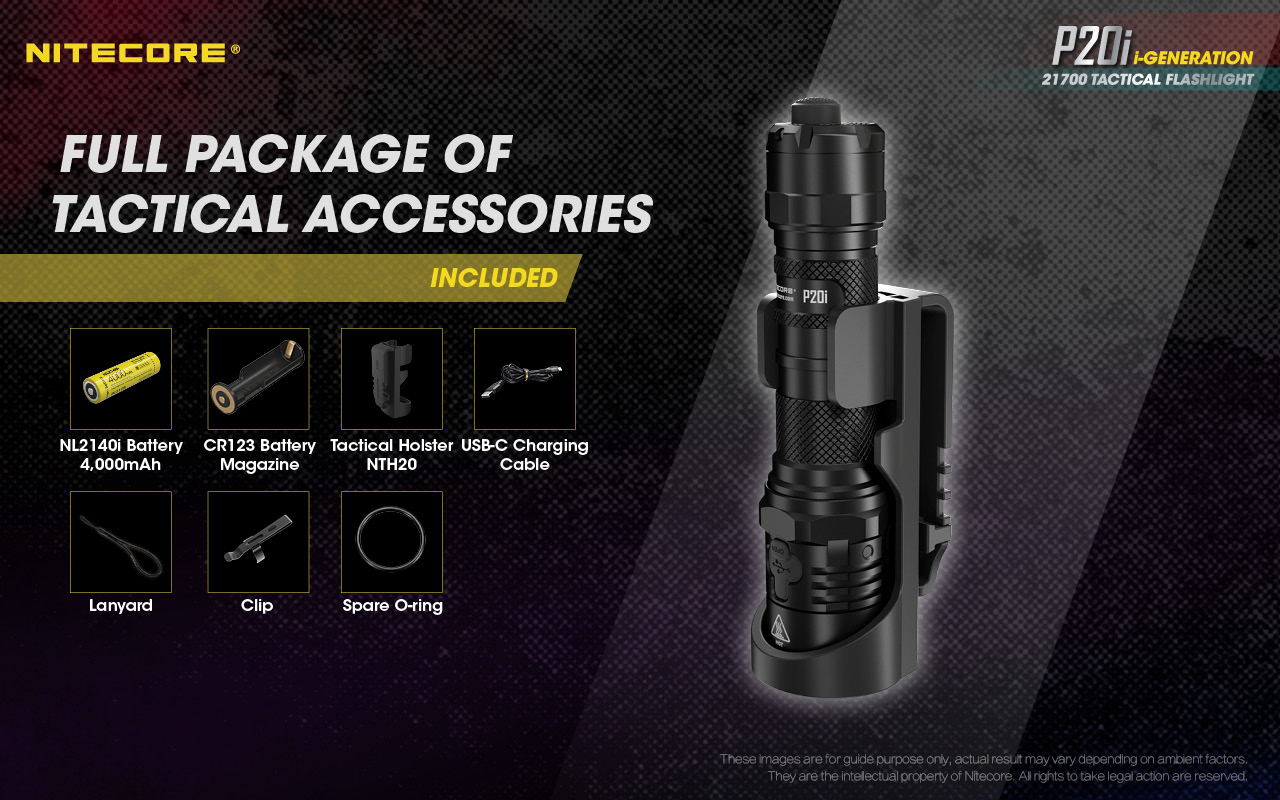 Optionally, the model is compatible with a variety of mounts and accessories, including the tailcap with color indicator light.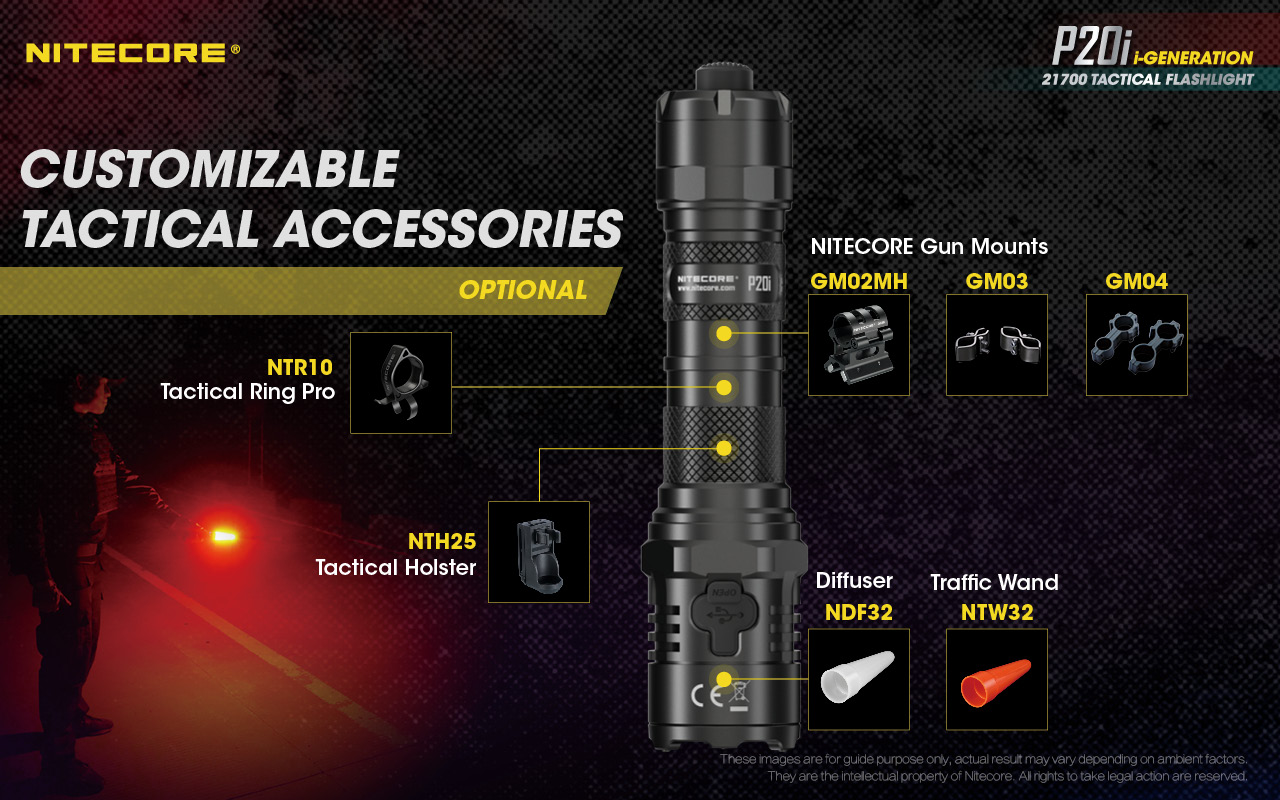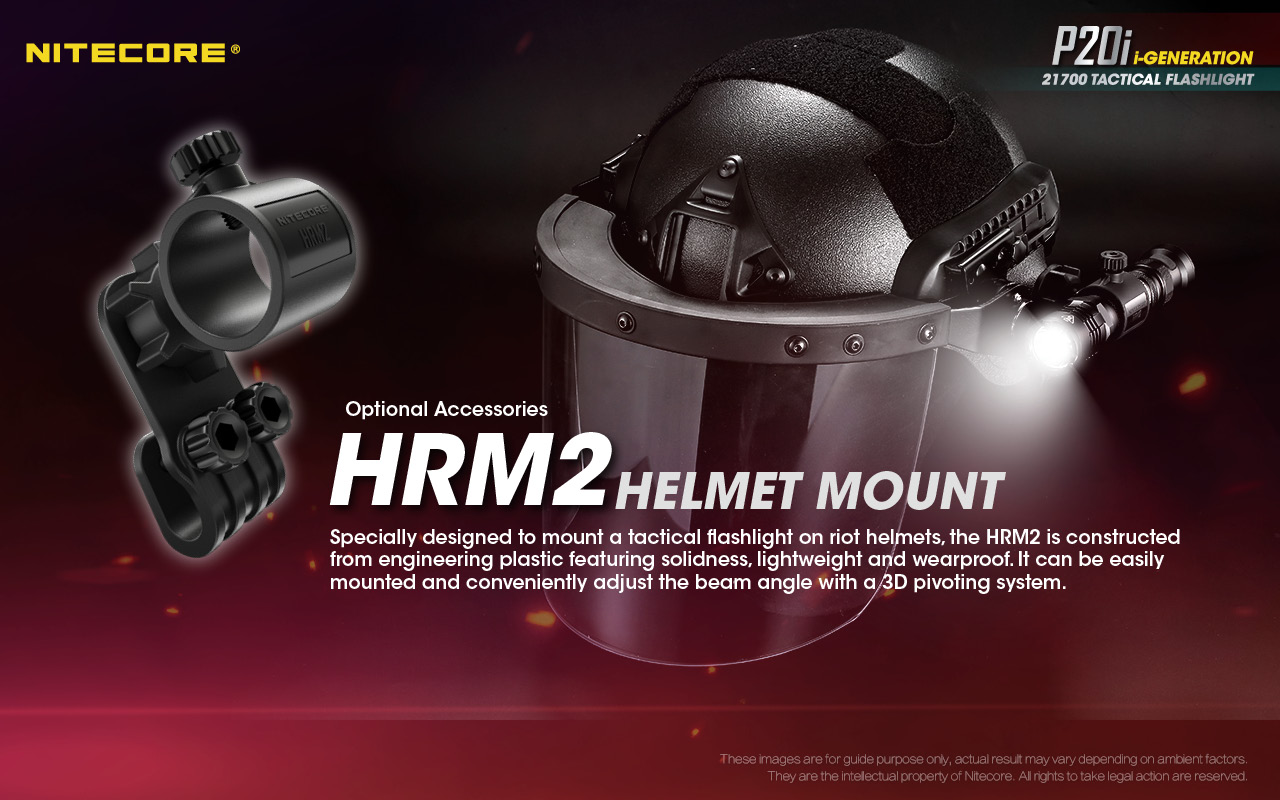 I already had such a holster in my review of the Nitecore P12, so I can show you how it looks like.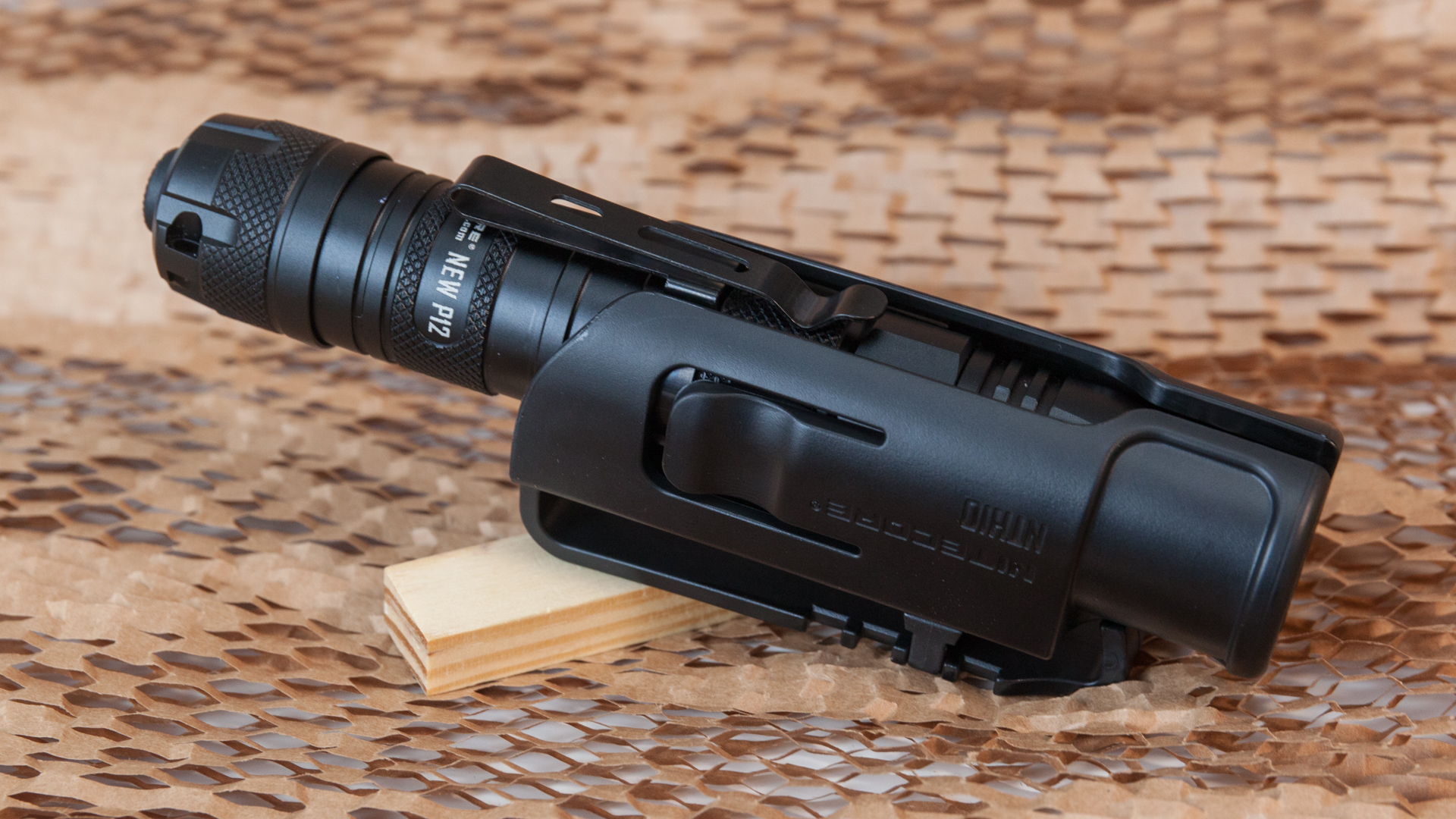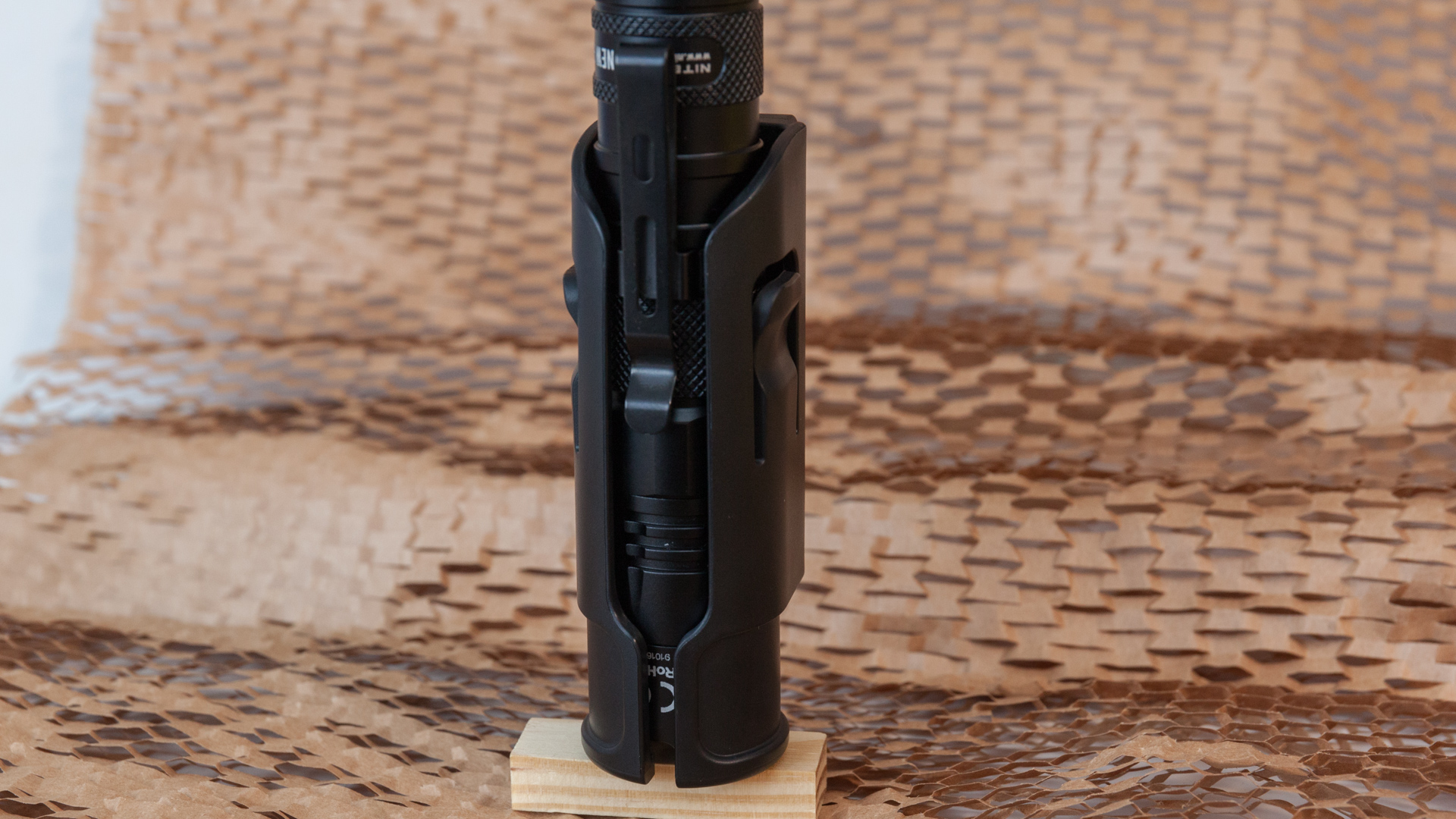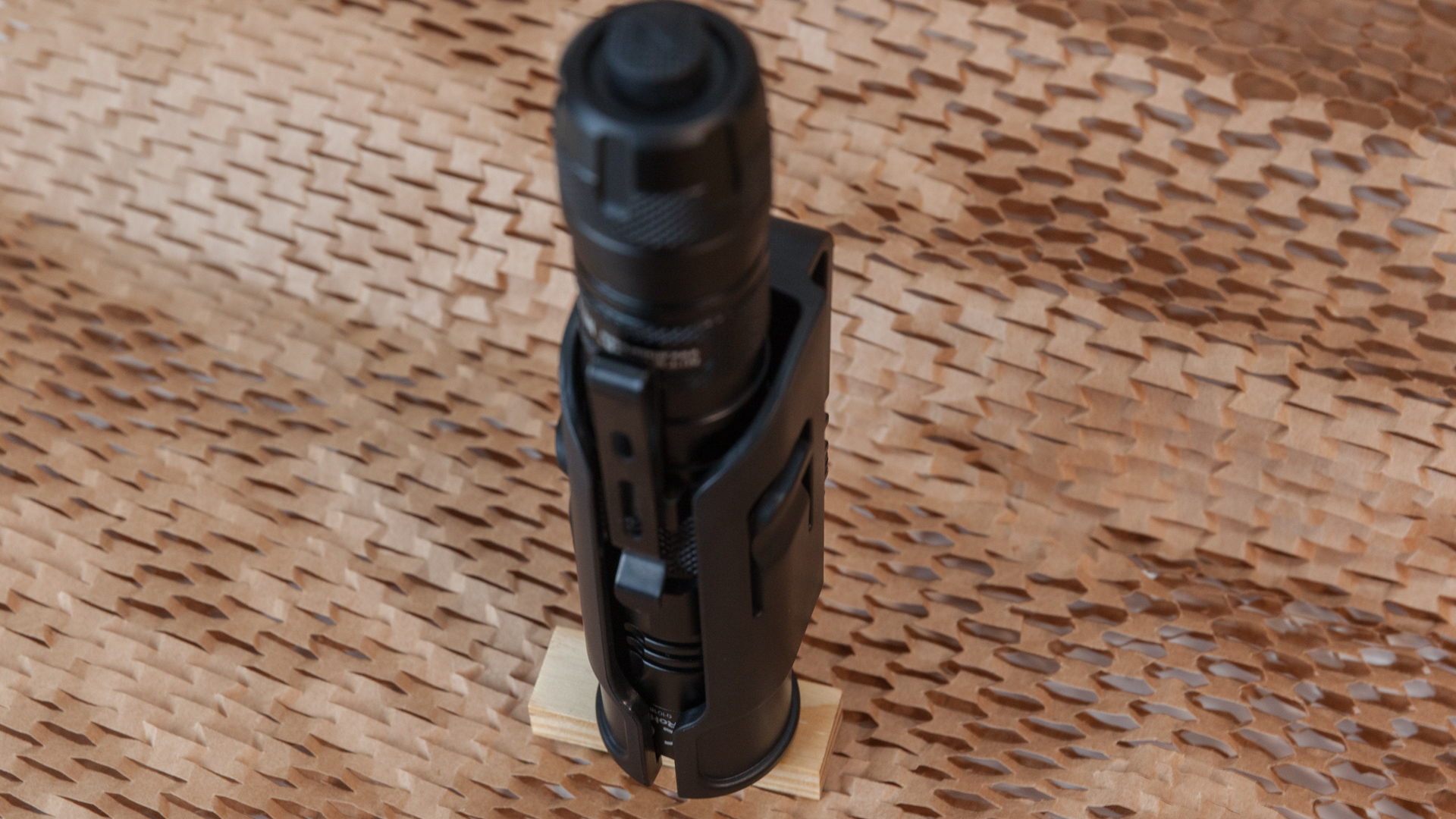 The flashlight looks pretty attractive. It is immediately clear that you have a branded tactical flashlight. It doesnt scratch your eyes with ugly design.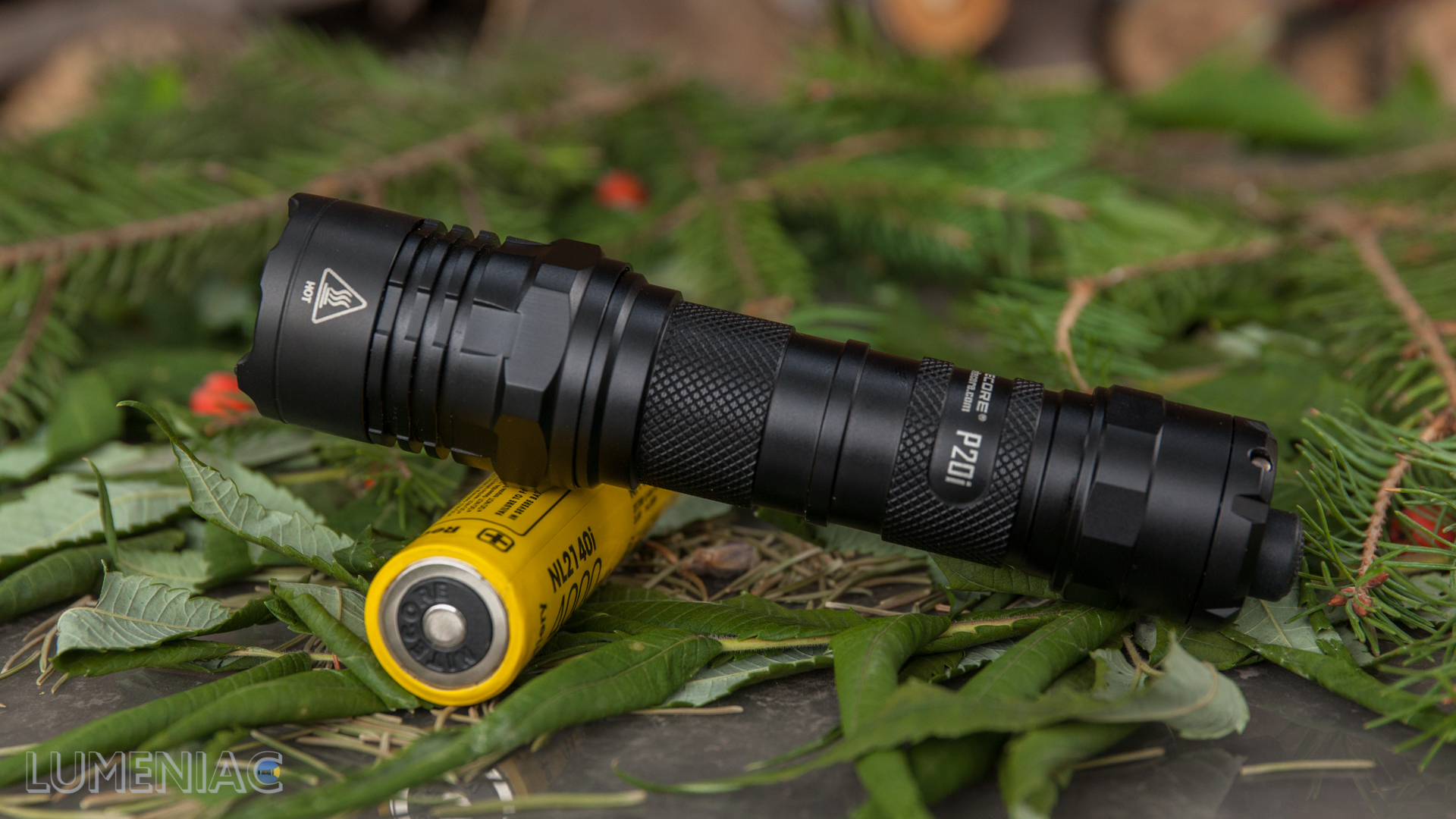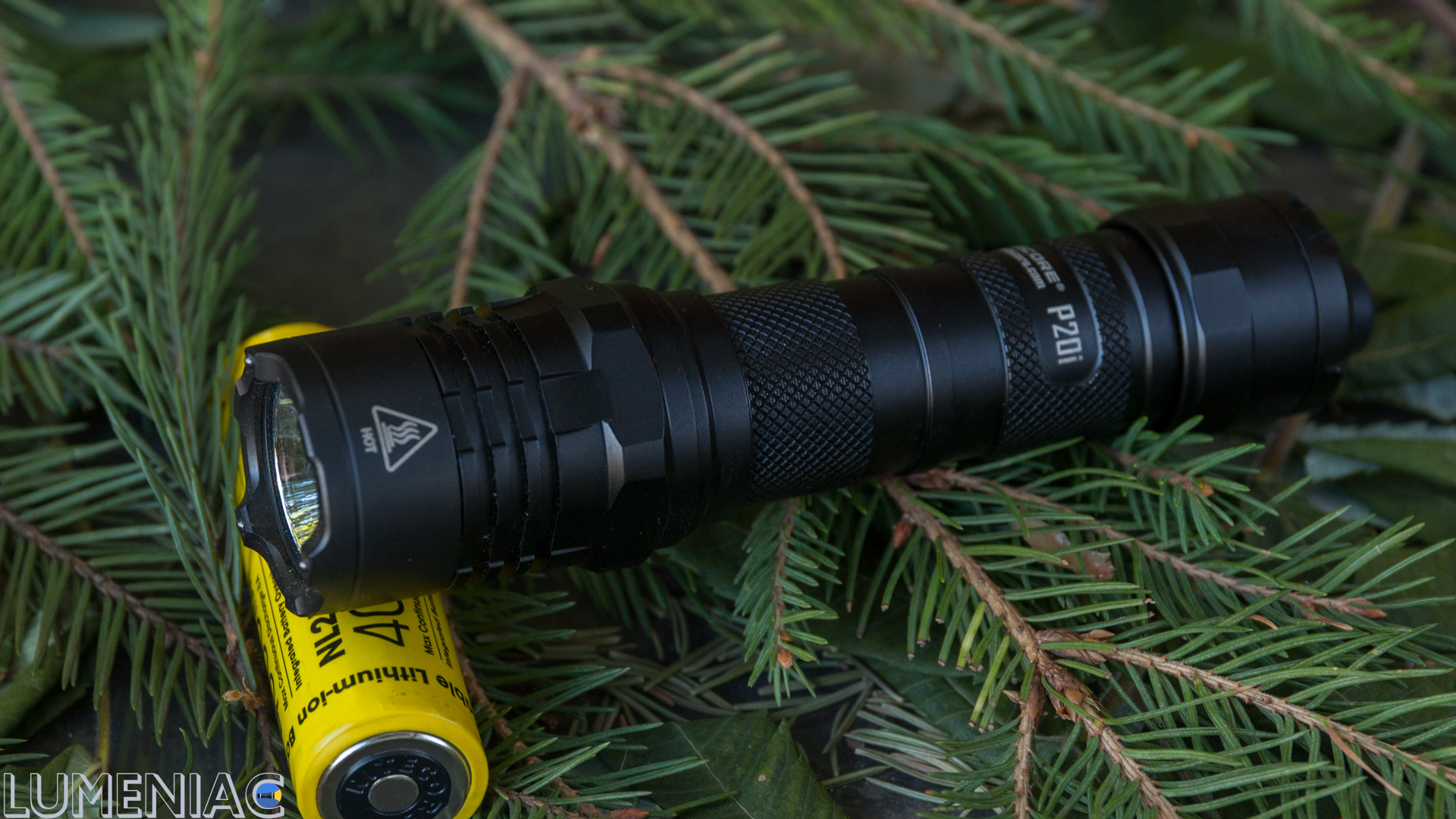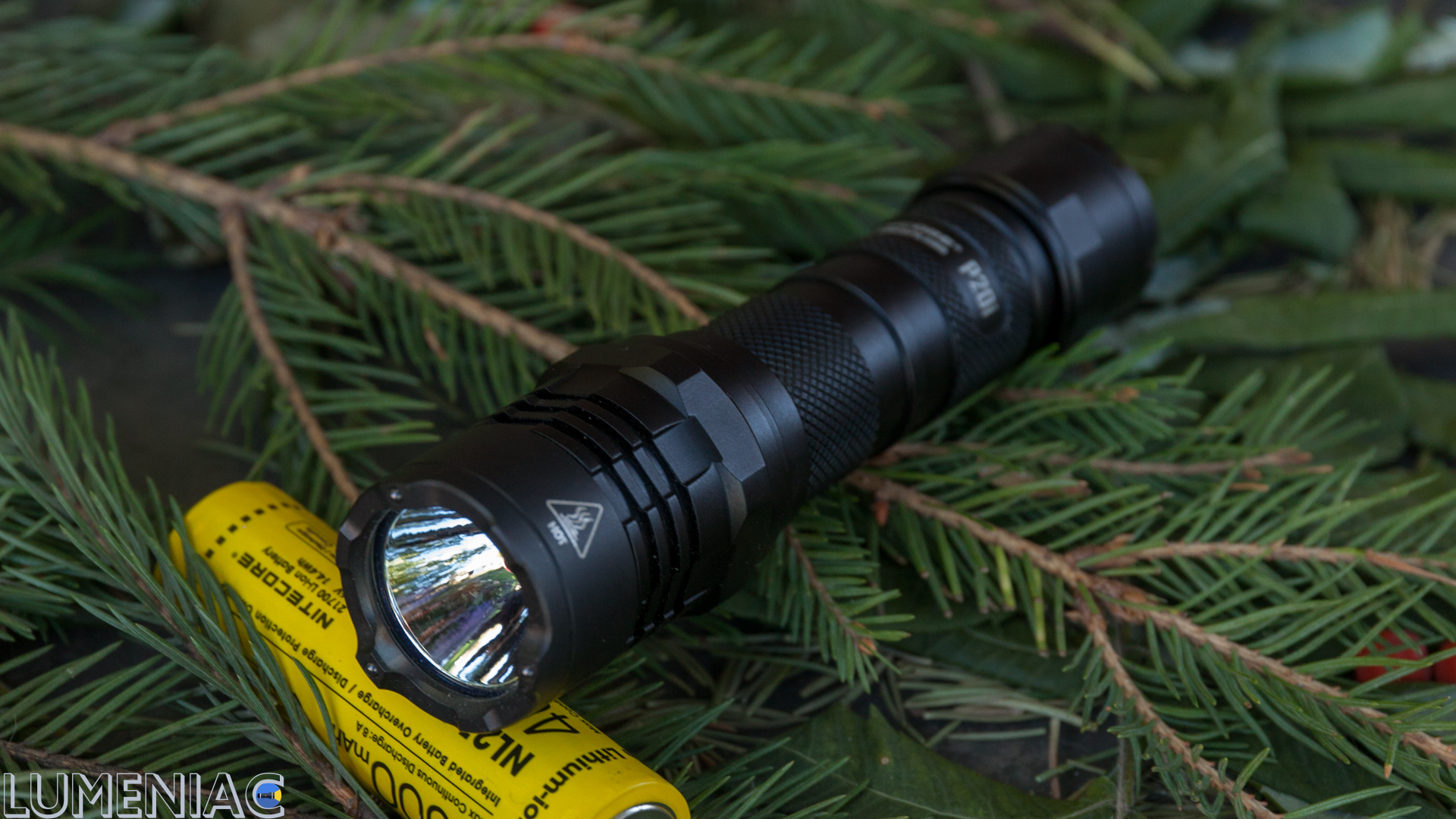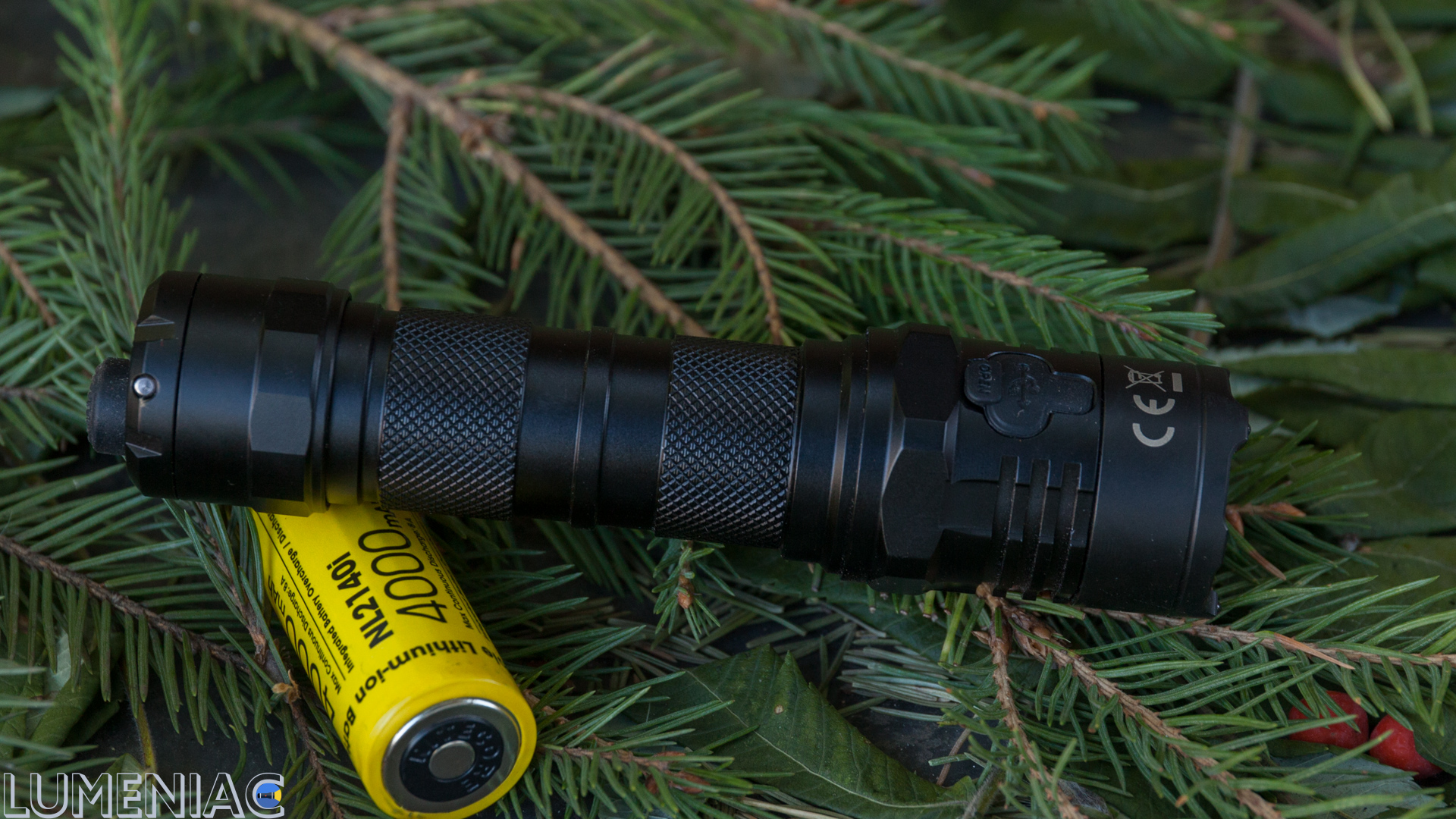 As I said, switching to a capacious 21700 battery didnt affect the size in any way. In case of Nitecore P20i, you can see completely ordinary in size, fairly compact tactical flashlight.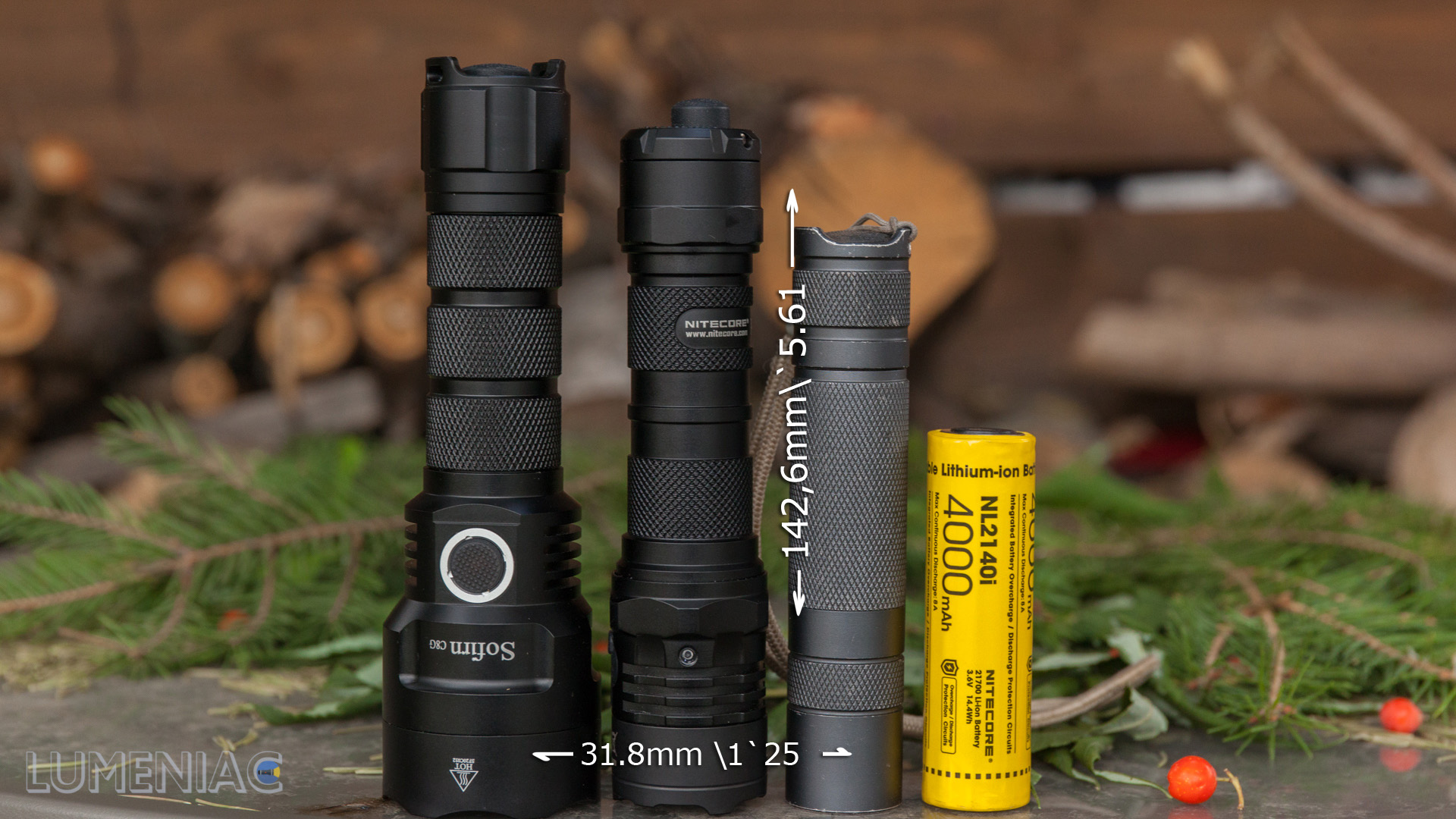 Primary tail button (on-off) and a flat mode switcher (switching modes / instant strobe) are responsible for control. Nitecore uses it in almost all the modern tactical models. Someone will like the decision to reduce mode switcher to the body level, some will not. It's a matter of taste.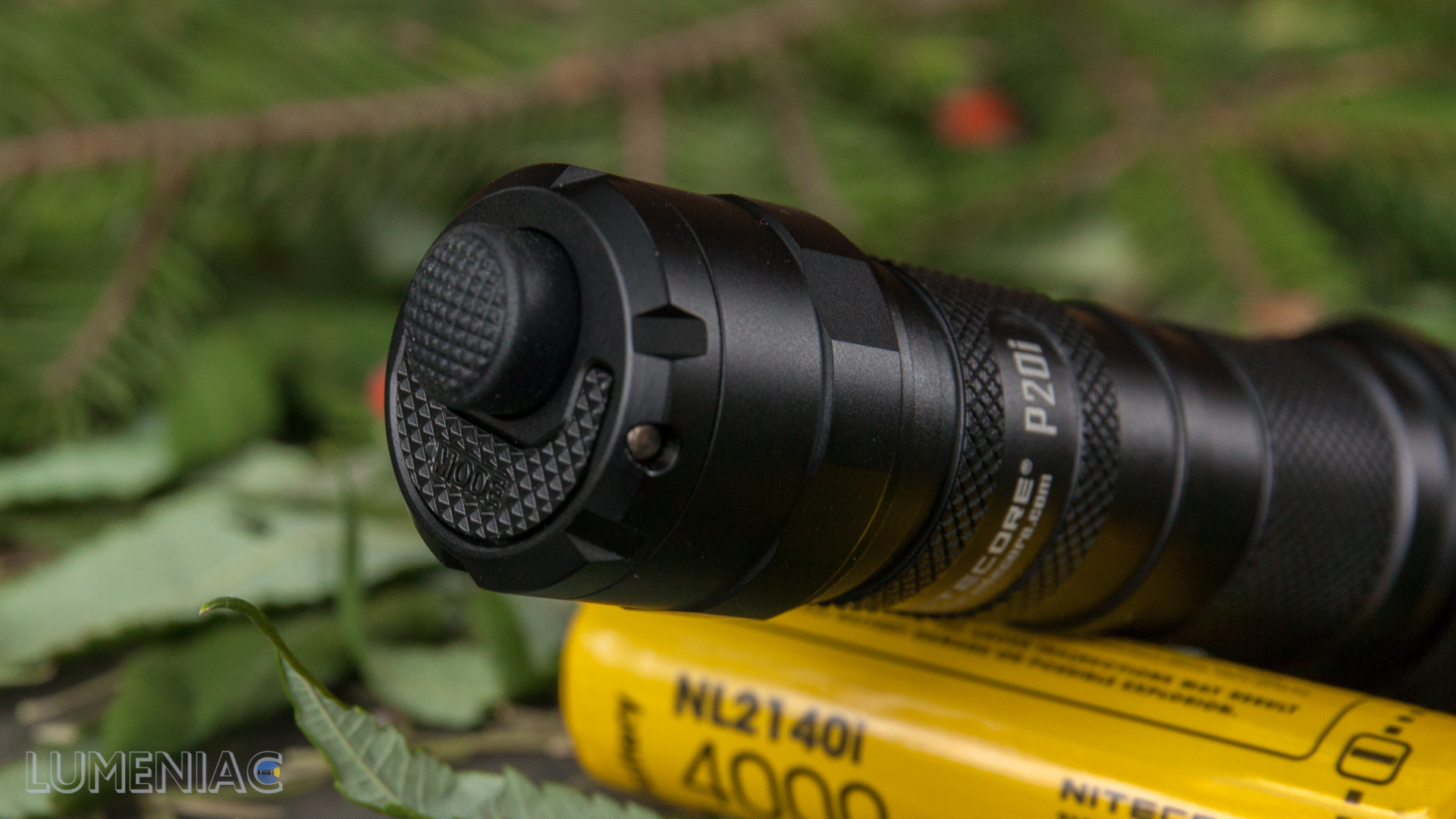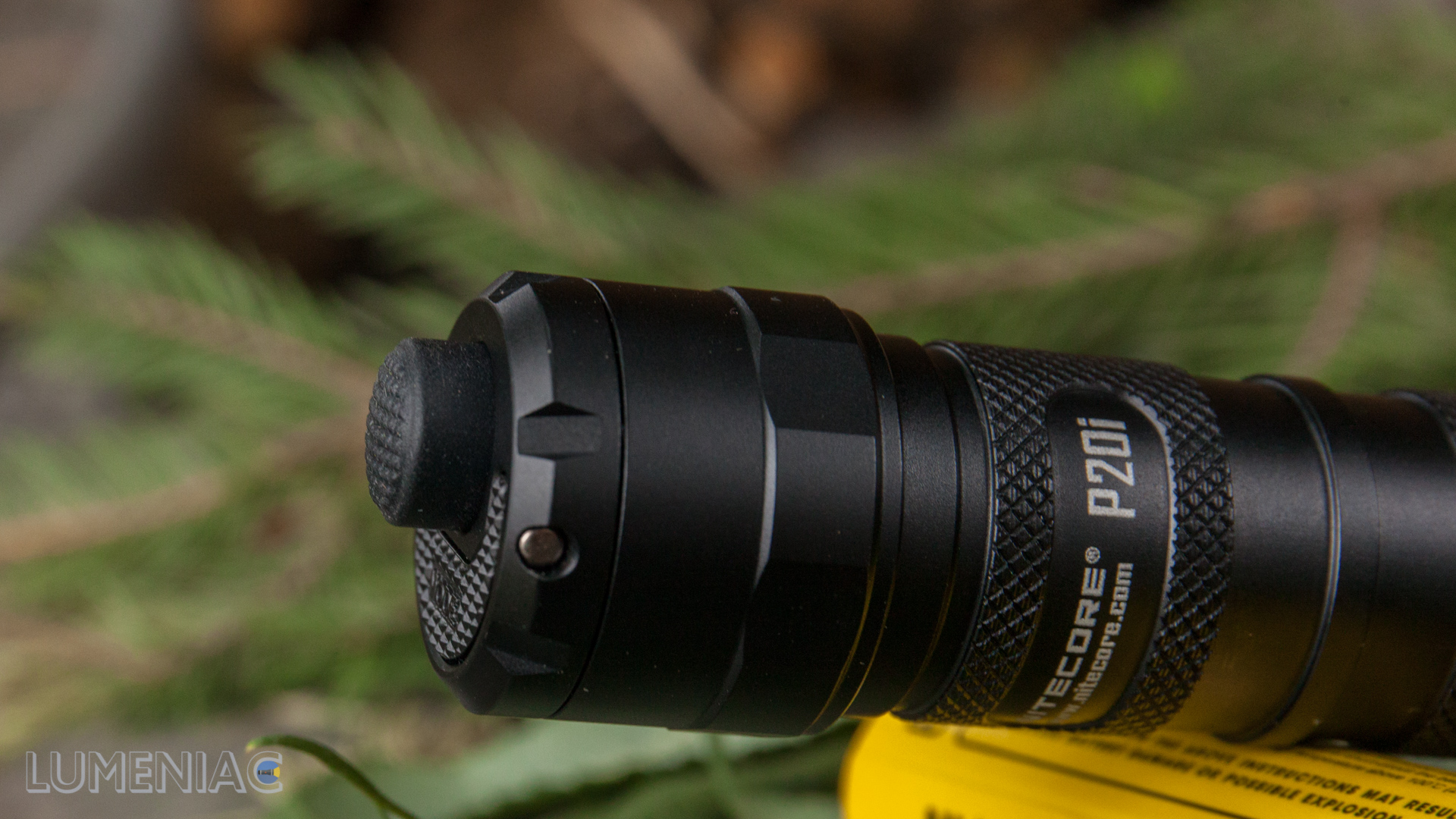 There is an optional interchangeable backlit tail cap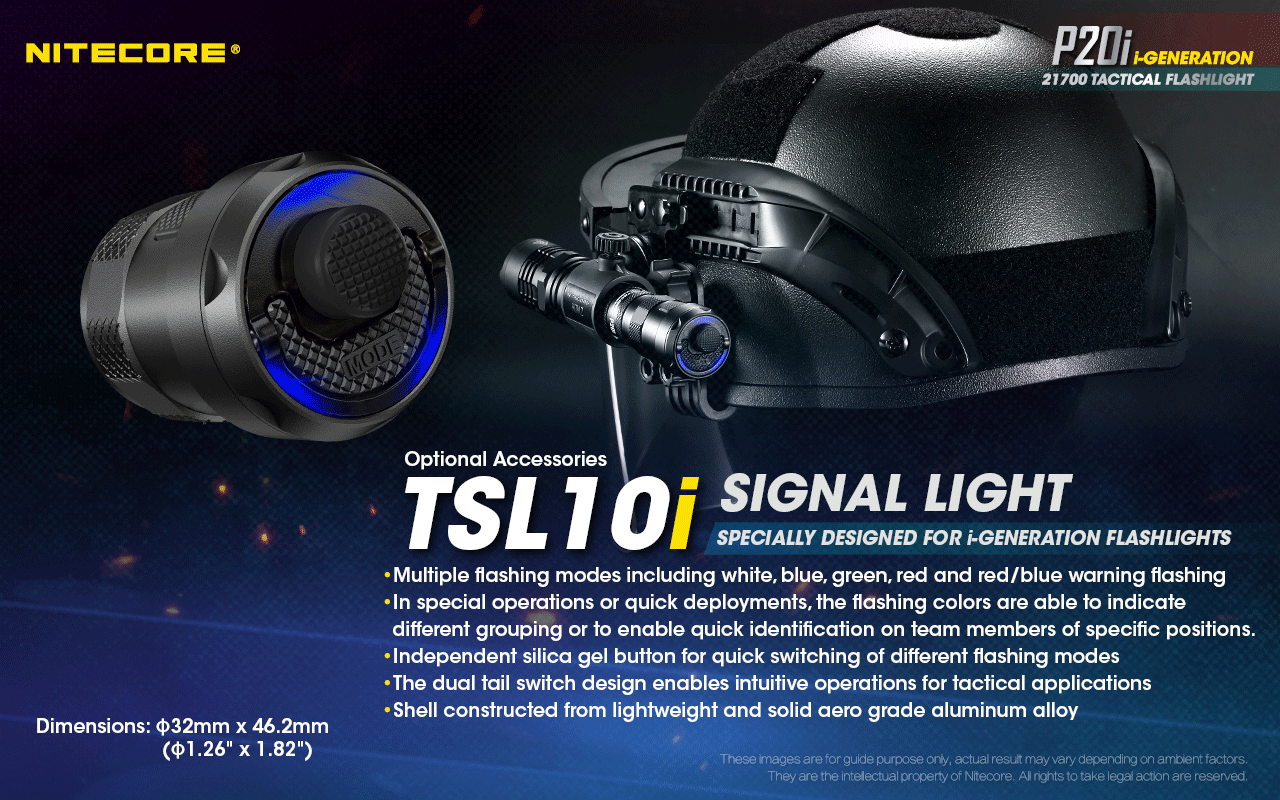 There is no spring inside the tail-cap, but there are three symbolically spring-loaded contact petals.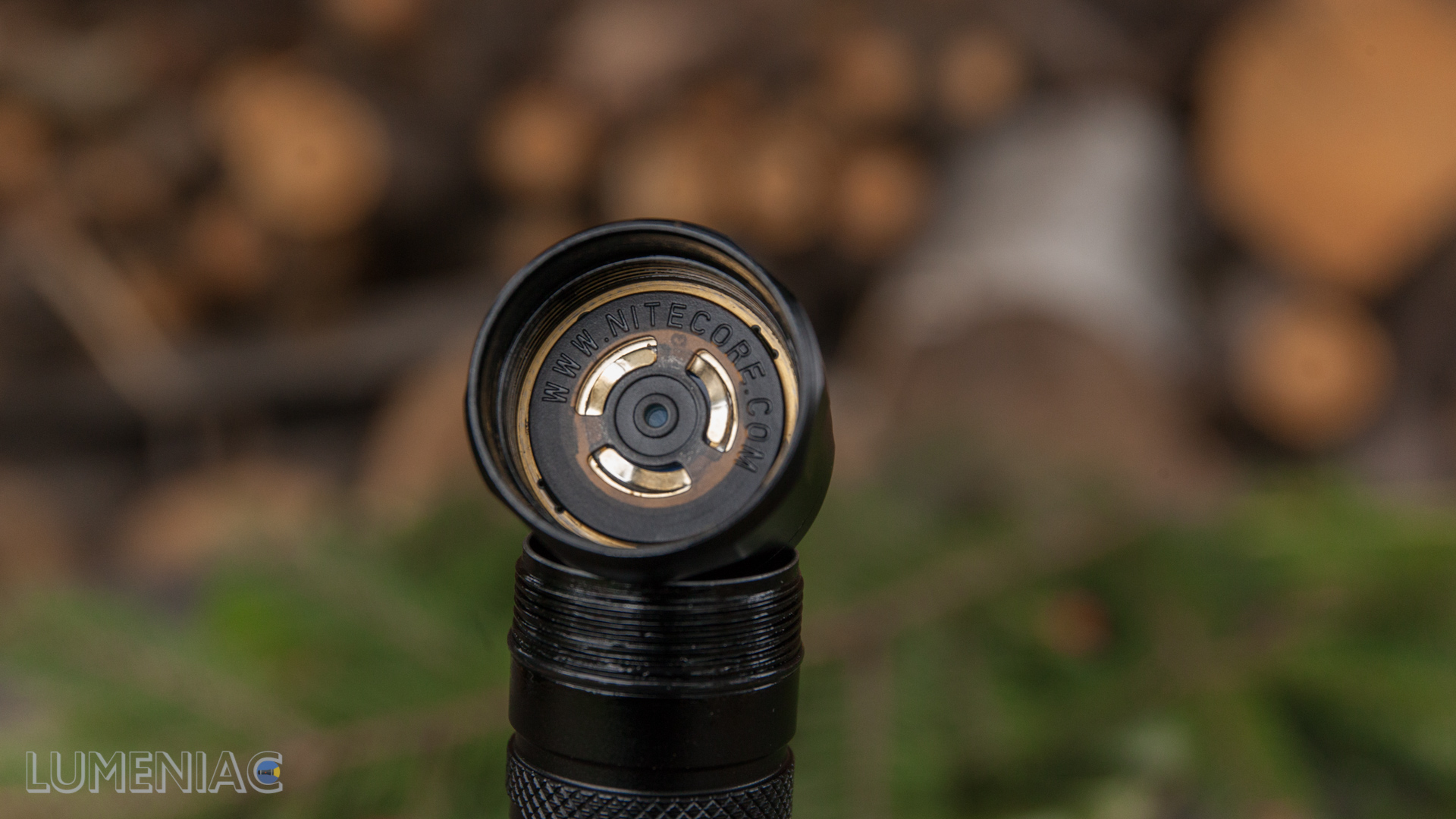 However, Nitecore assures that there will be no problems with recoil when fired.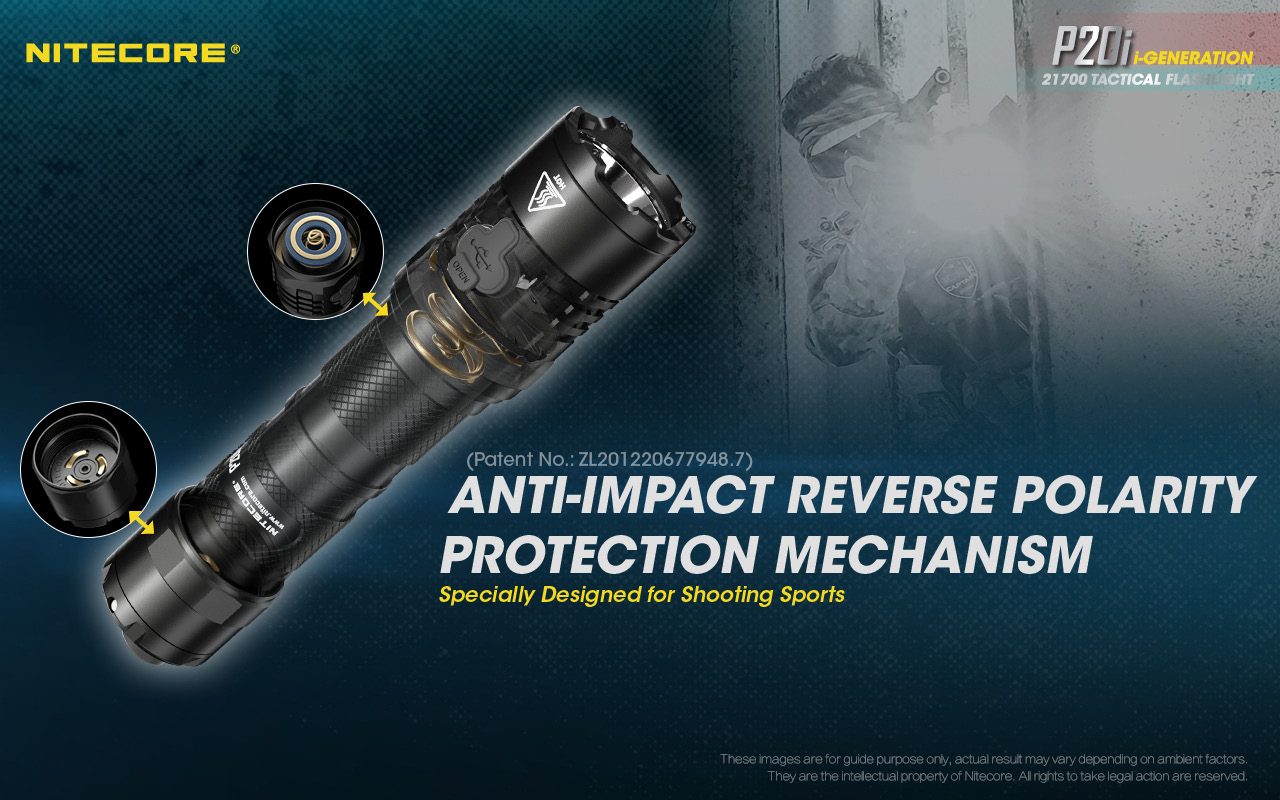 Flashlight uses an expensive proprietary battery, which has both + and – on each pole.
The use of a refgular +- battery in flashlight with two button at tailcap requires inserting additional sleeve in the body to conduct the signal from the rocker. And this would increase the body diameter by 3 millimeters. In general, there is a plus and a minus of such a solution.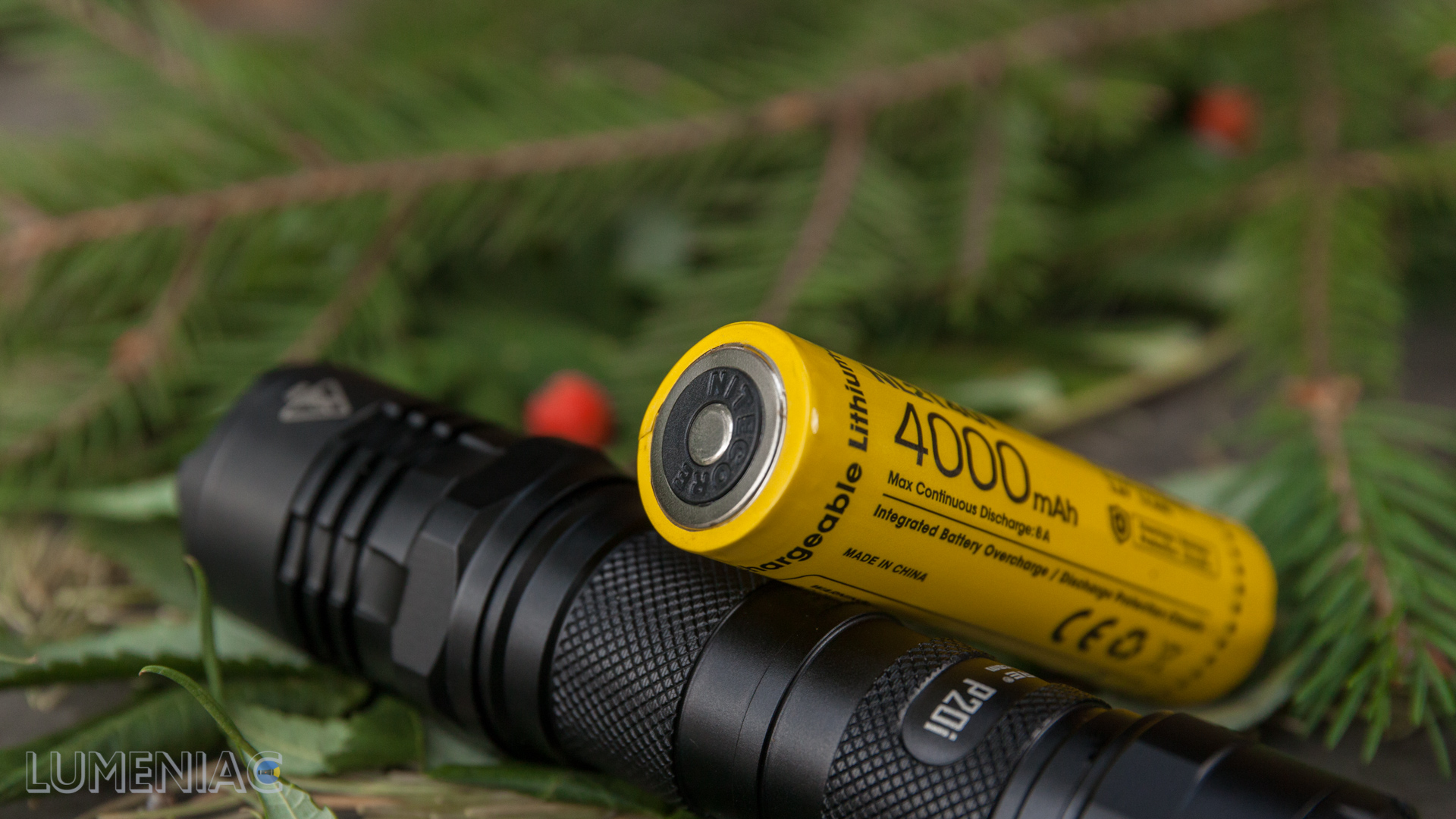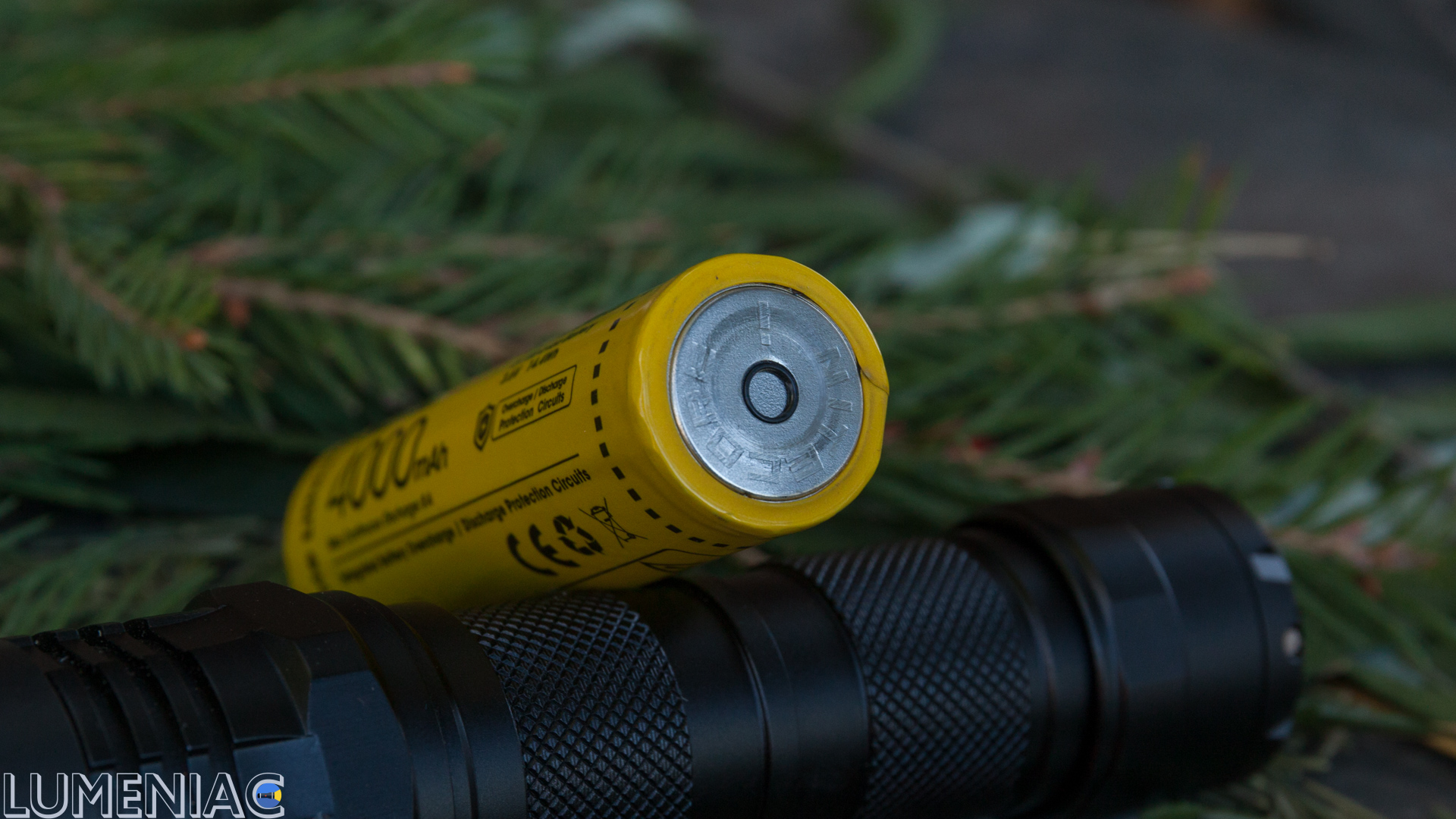 Let me remind you that for those who are not ready to buy spare original 21700 Nitecore battery, there is option to sacrifice the operating time, but take full advantage of your stock of 18650 batteries. For this there is 18650 to 21700 conversion tube.
There is a spring on the side of the head, everything is fine here, the recoil from the shot will not break the driver.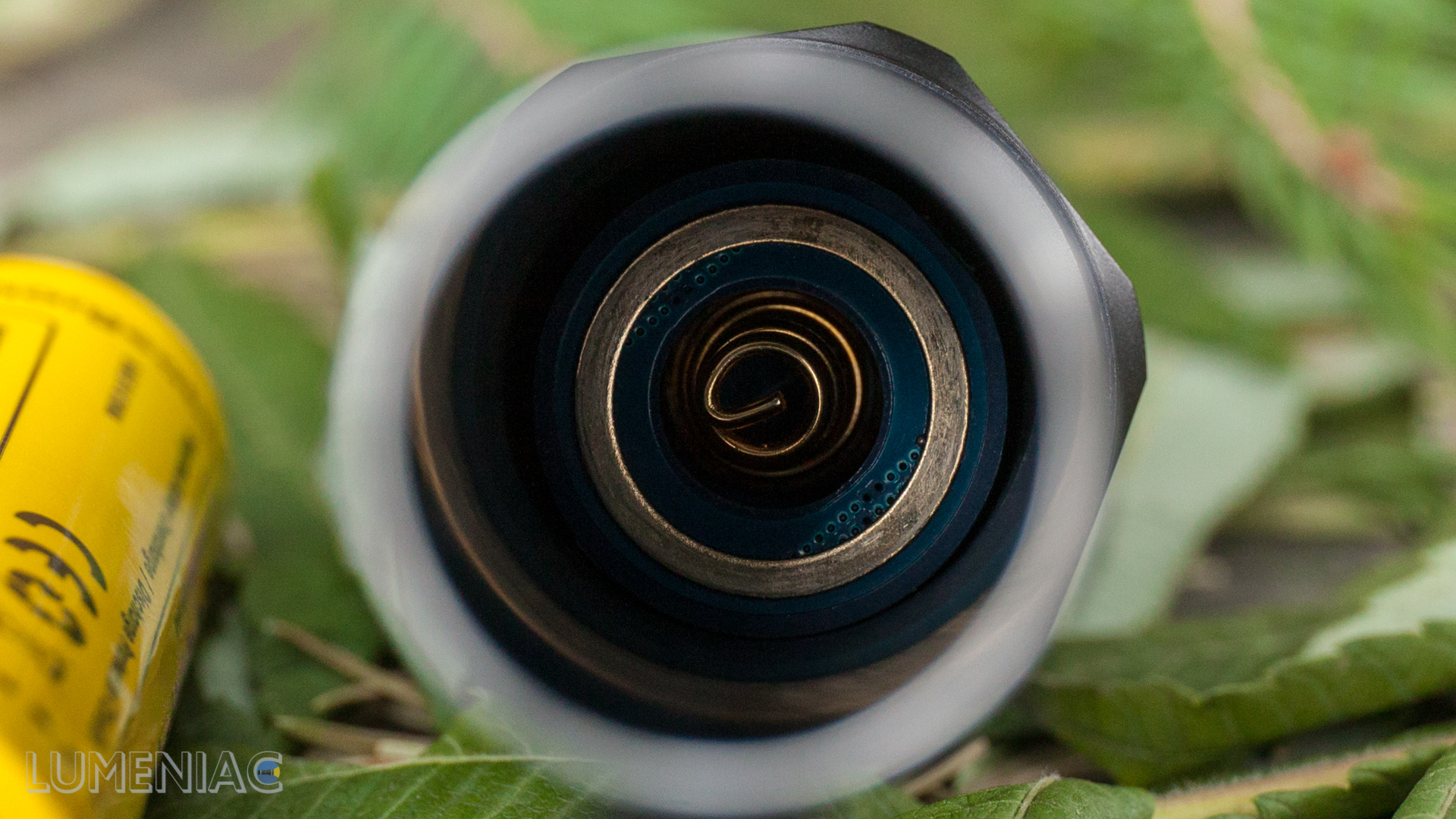 Threads are small, numerous and perfectly lubricated.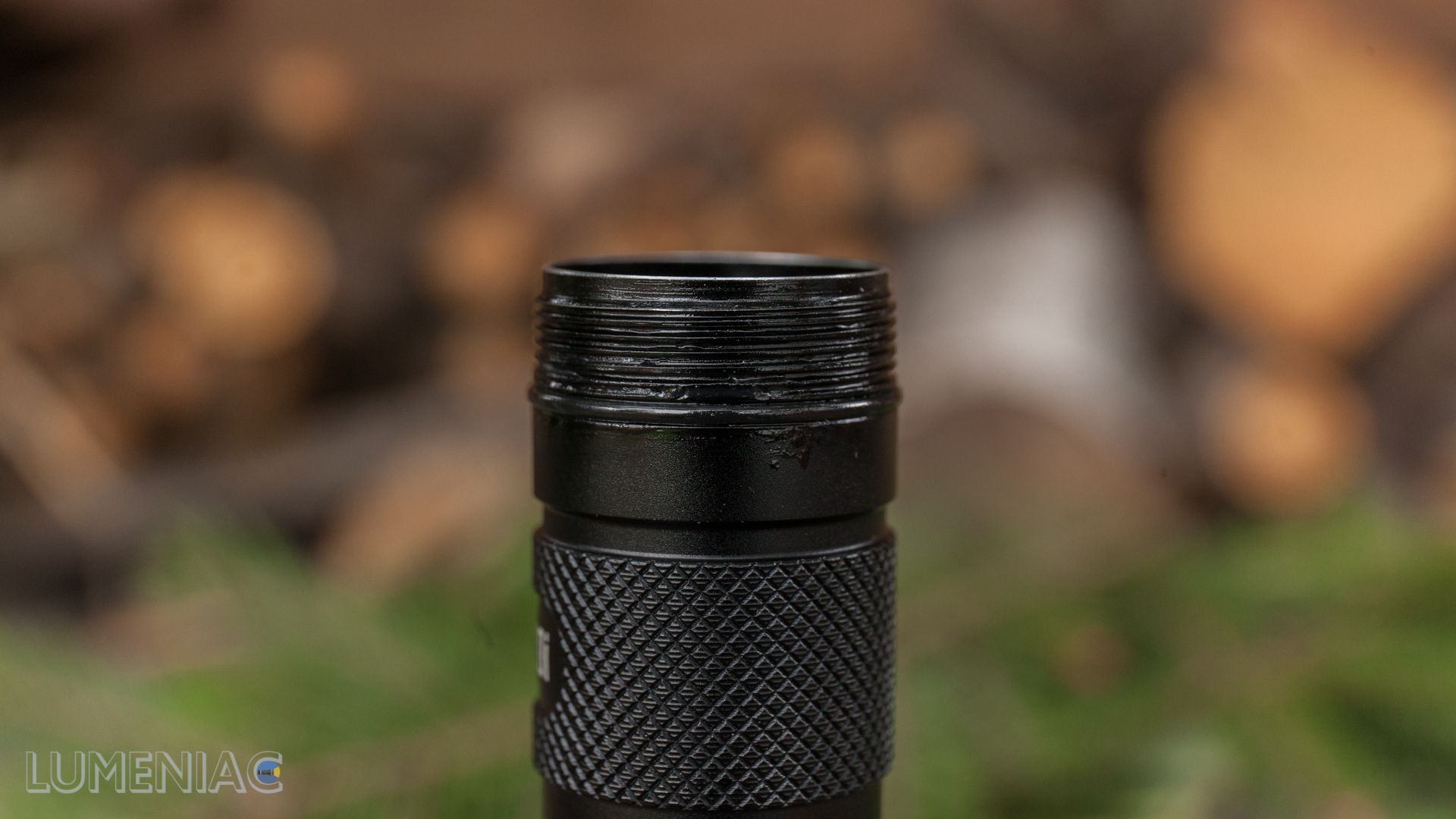 classic rhombic knurling.
There are two smooth seats for a clip or tactical ring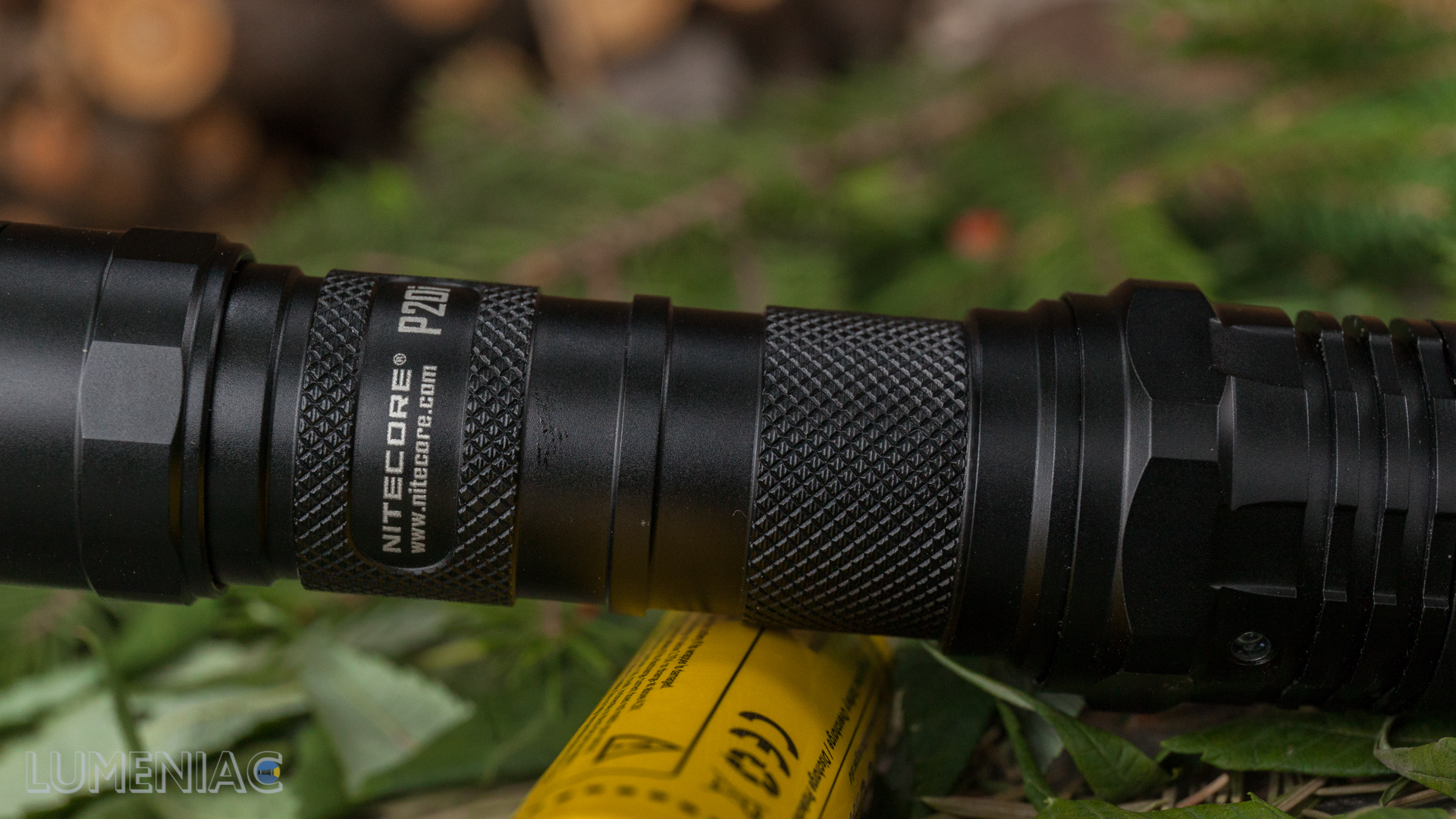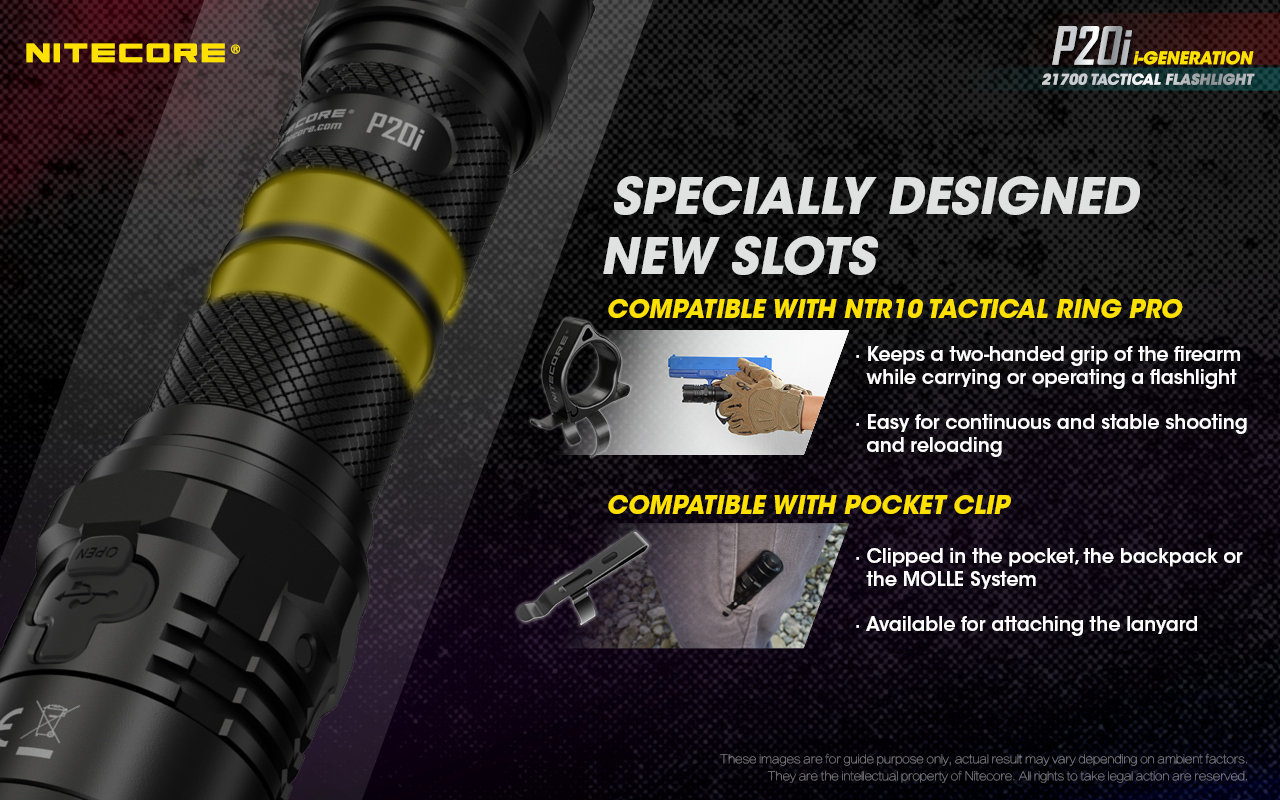 The middle part is smaller in diameter than the tail and head, so grip is firm and comfortable.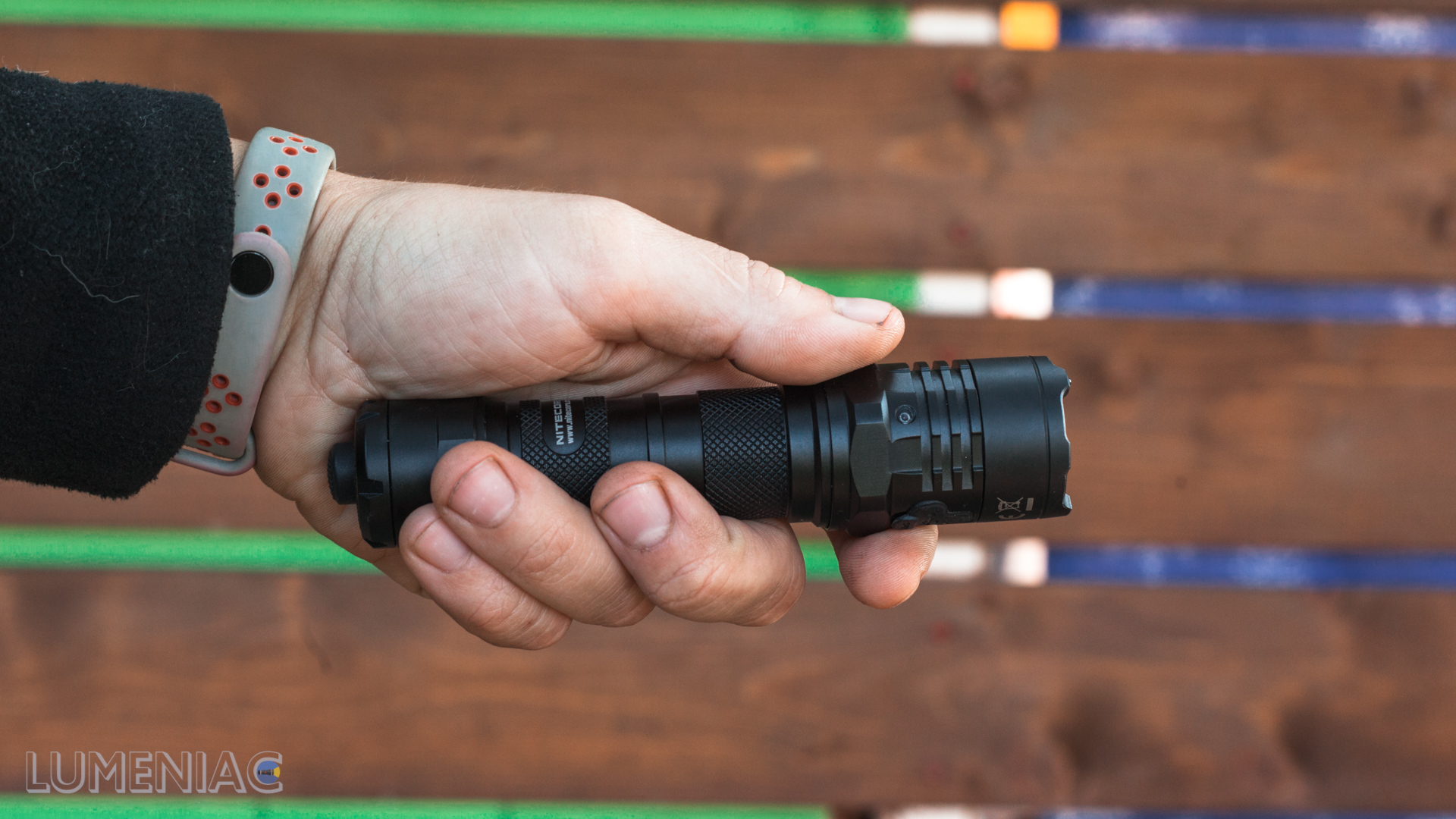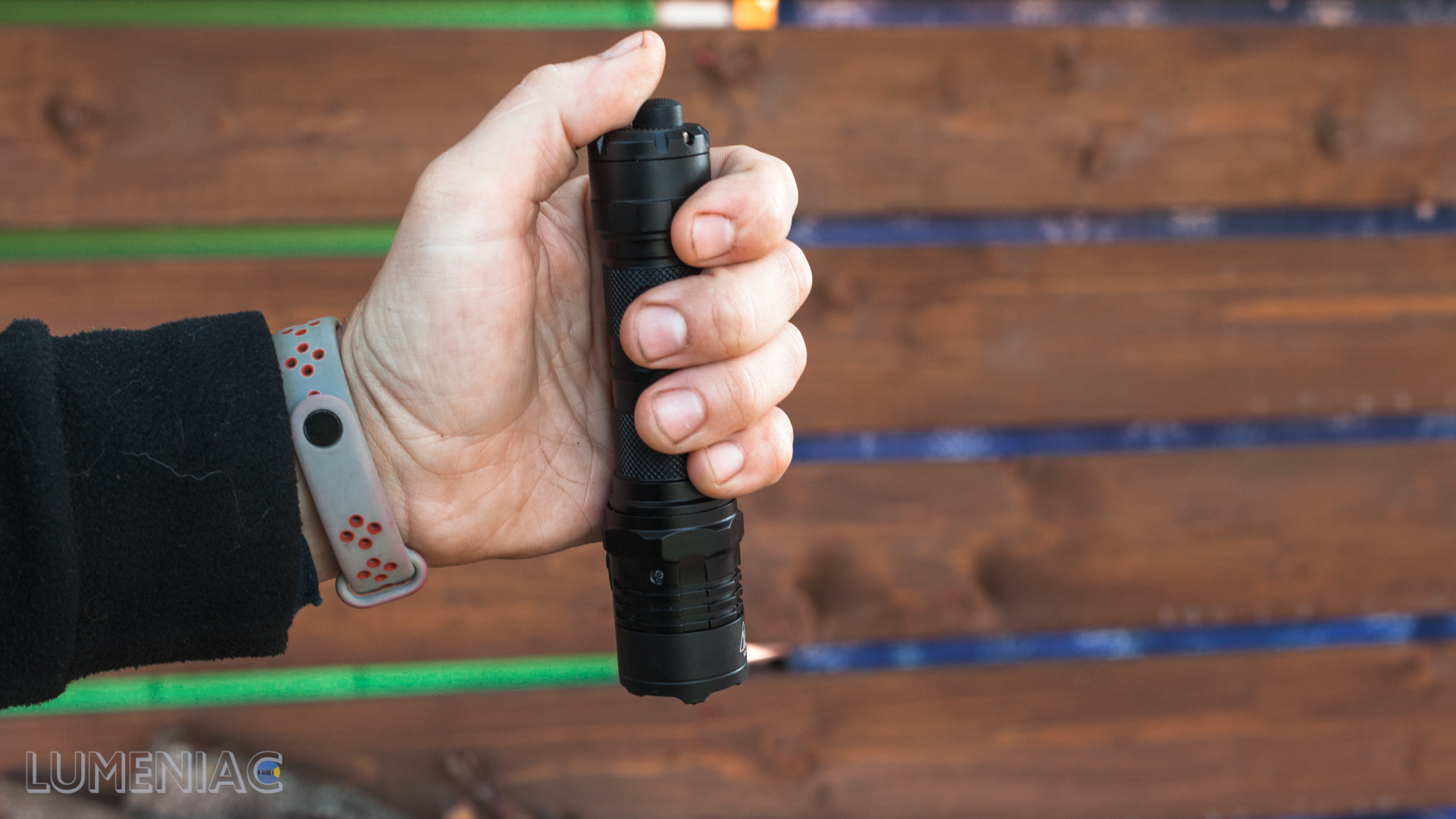 head and cooling ribs are medium-sized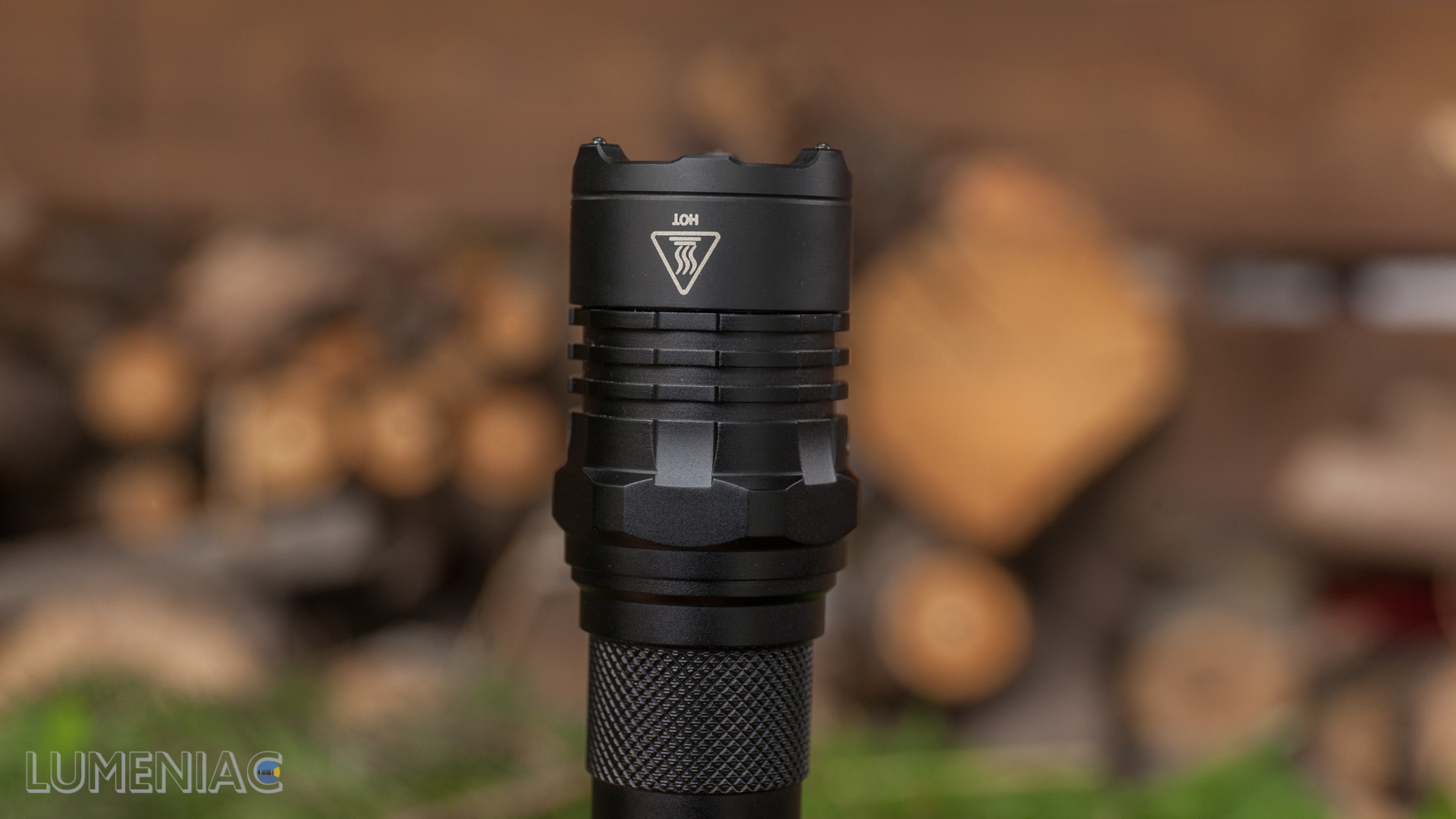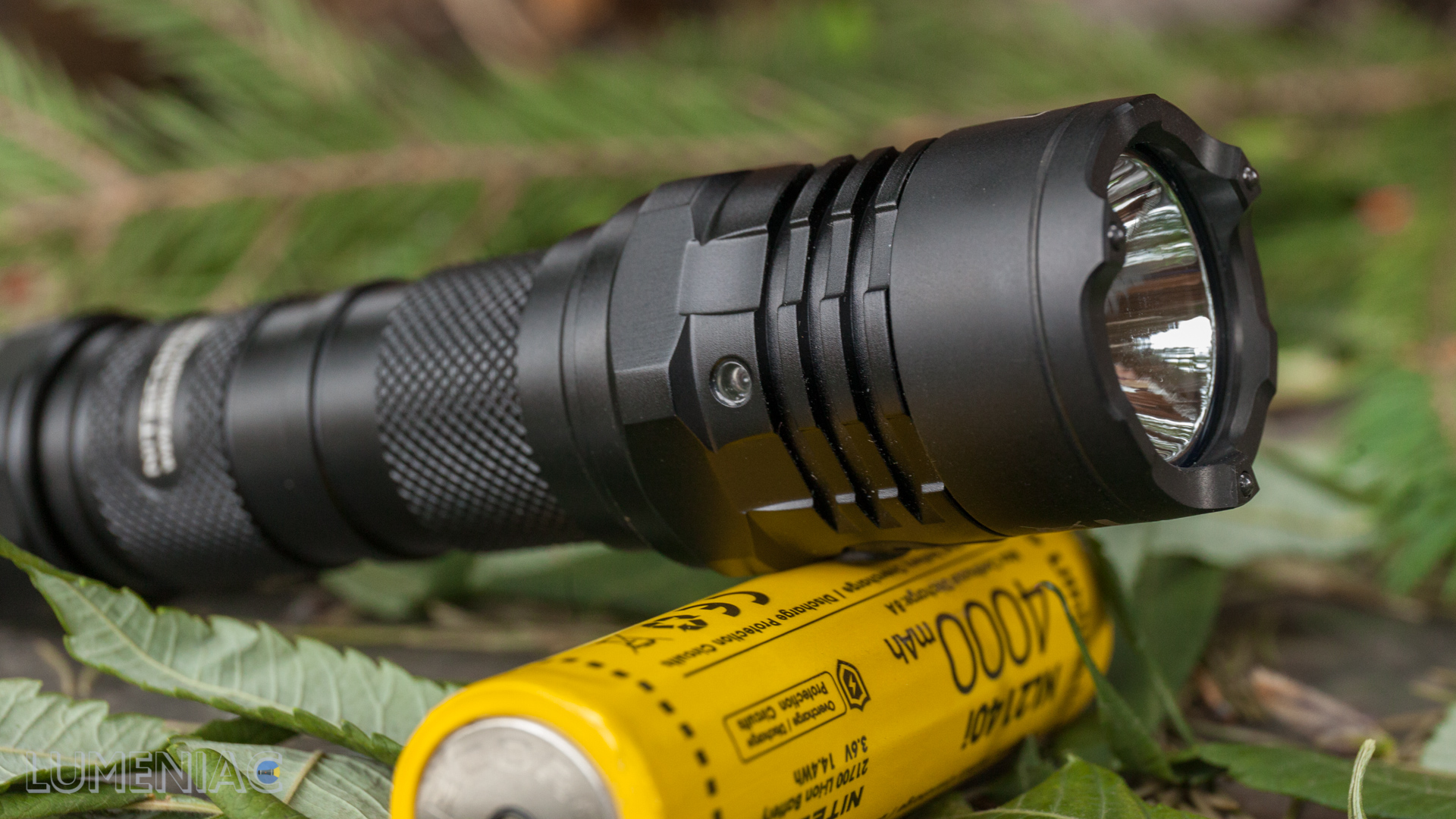 There is also a type-C charging connector in the head. The plug is very thick and secure. Charge current is 1.2A.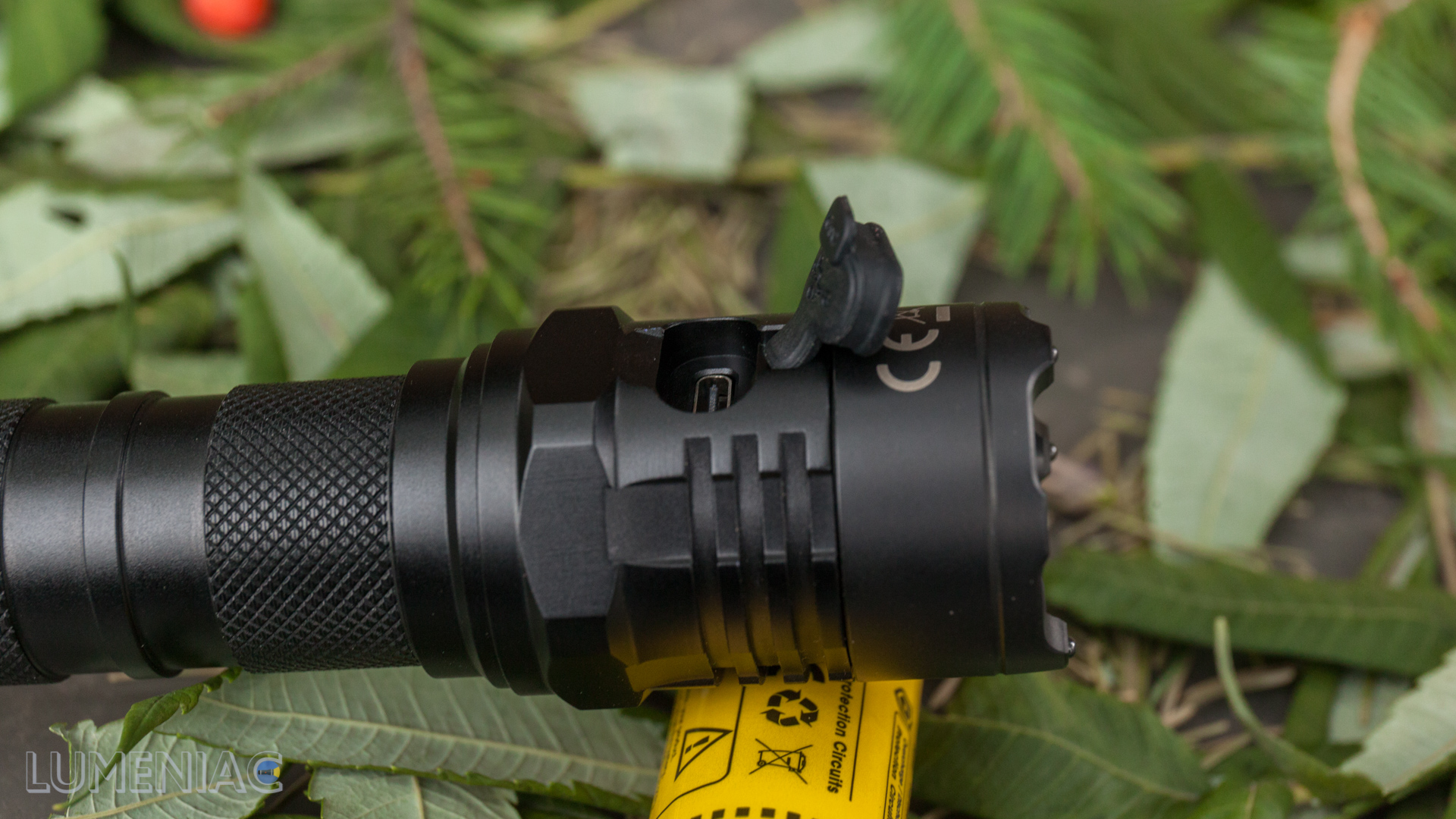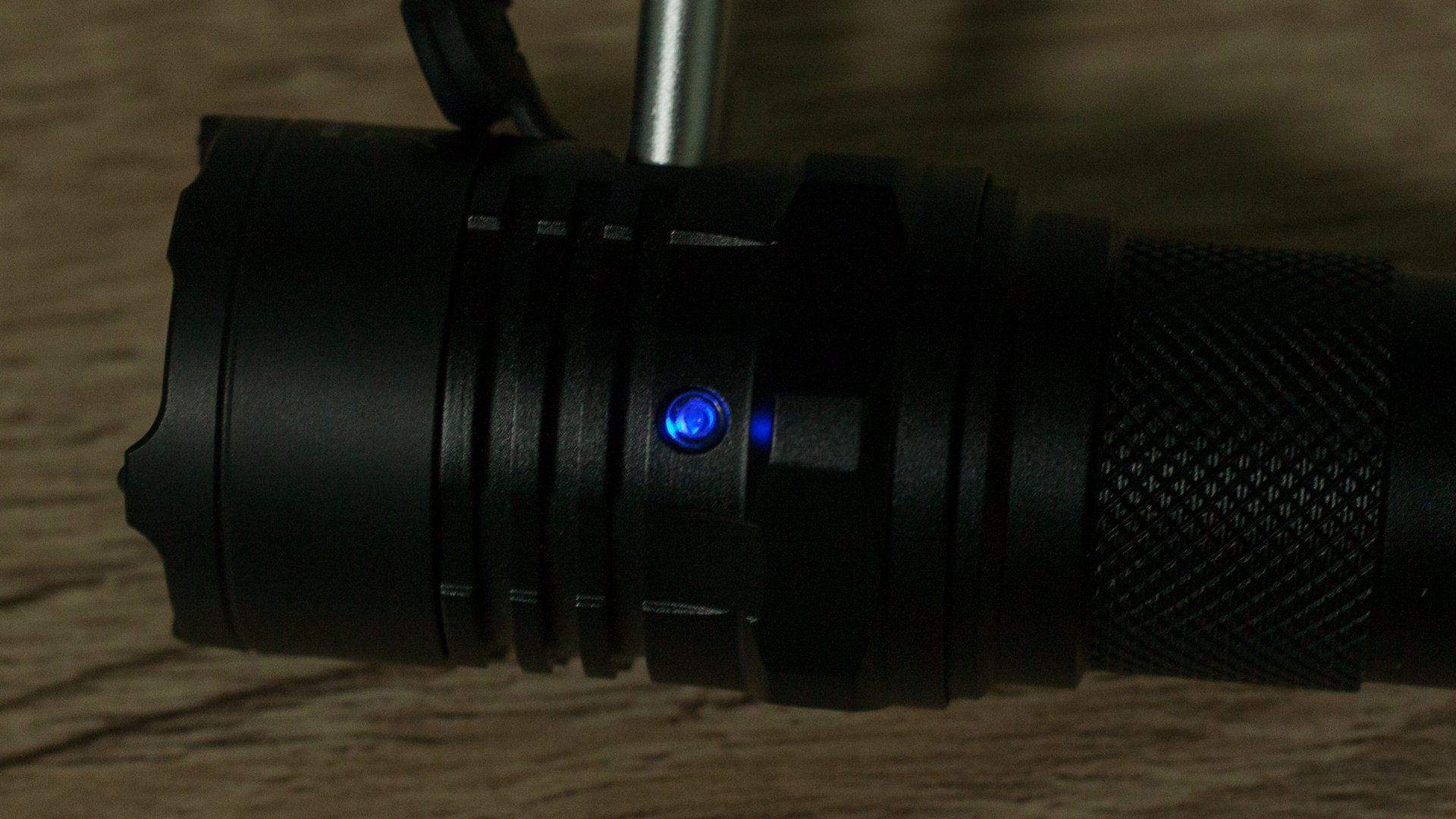 There are 3 small balls of silicon nitride inserted into the teeth of the bezel. While it doesn't look as impressive and agressive and spikes, bezel won't scratch your pocket.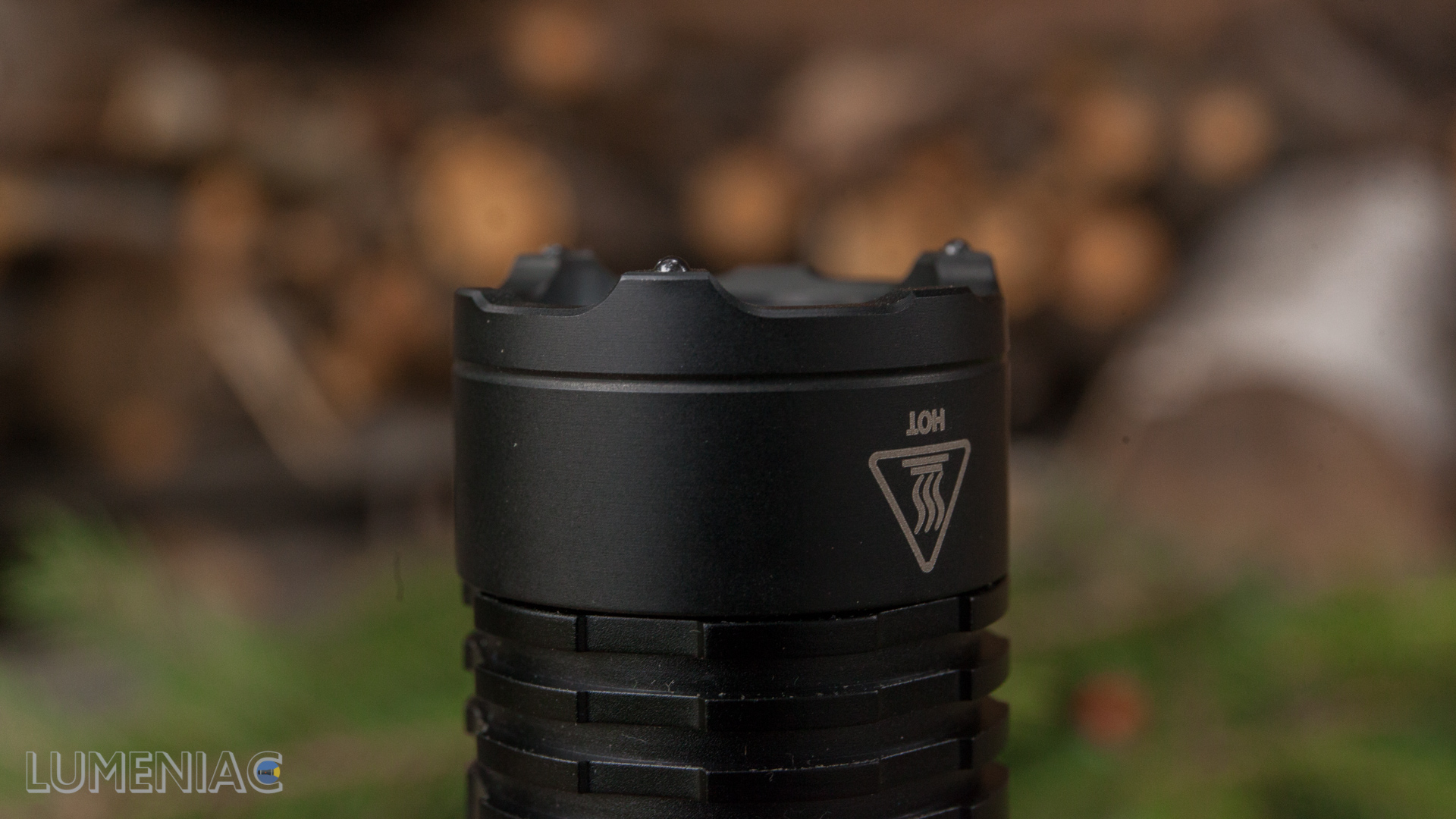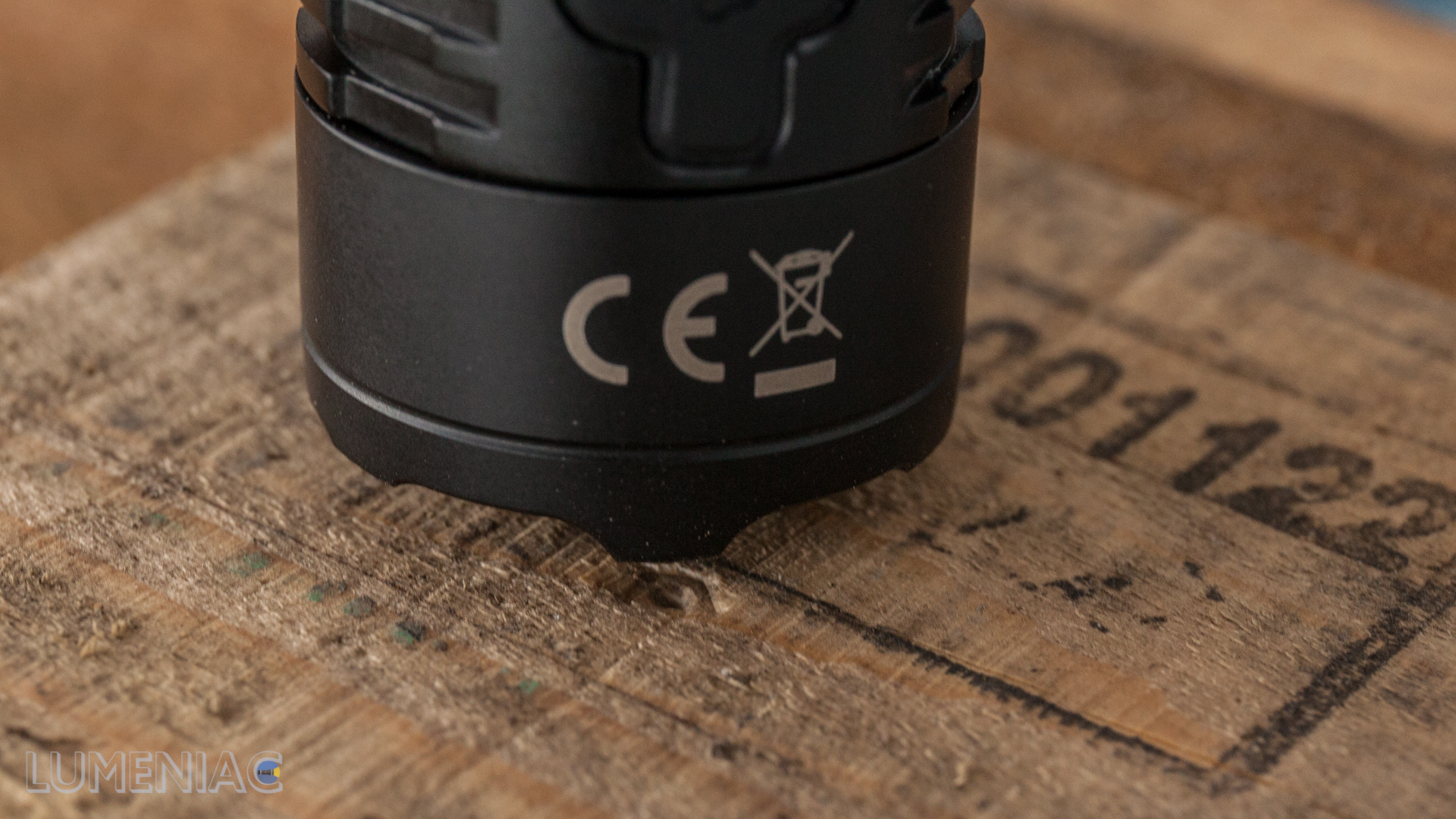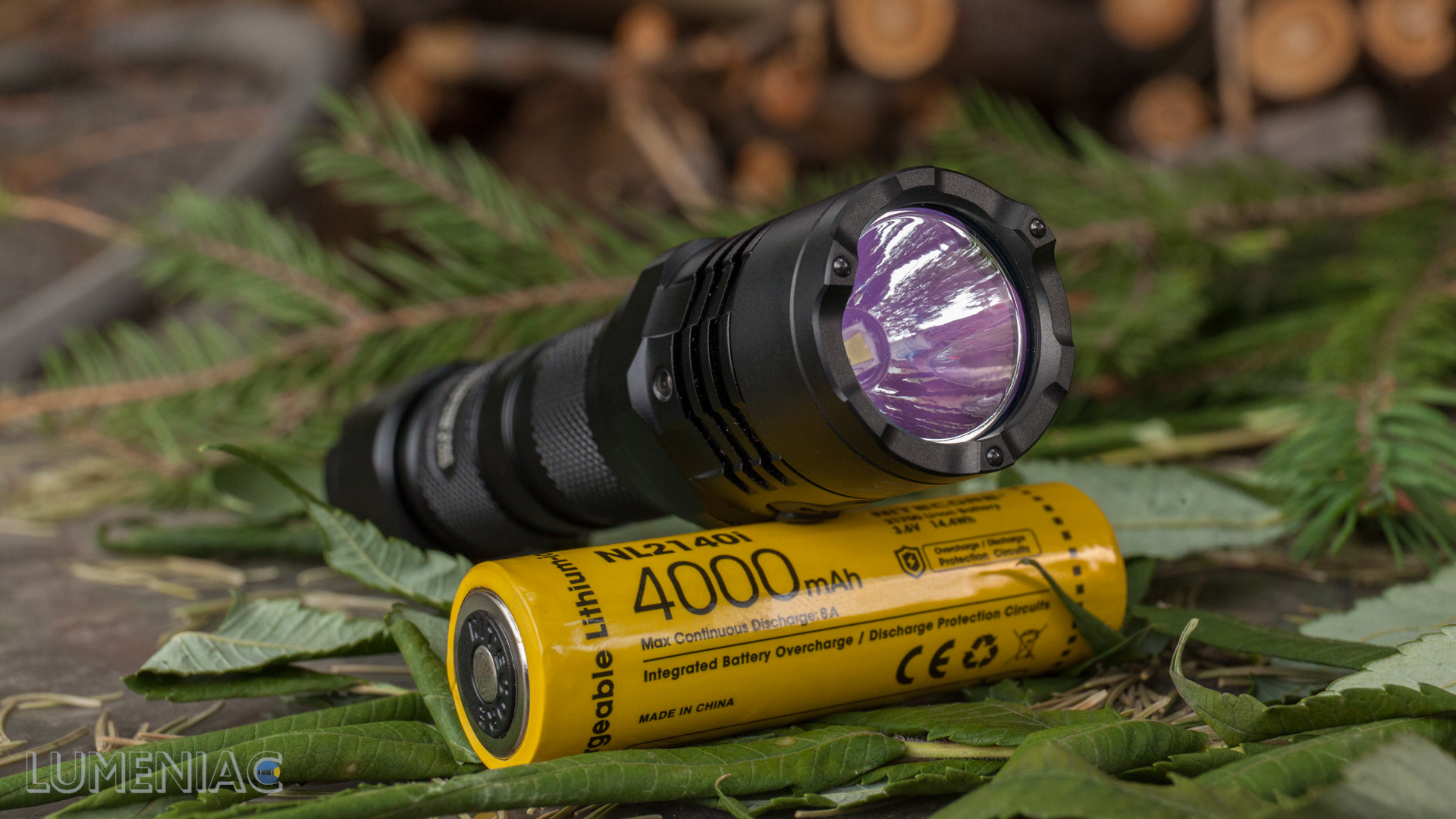 Glass, as usual, have anti reflection coating.
there is is a medium-sized smooth reflector with an SST40 LED on the bottom.'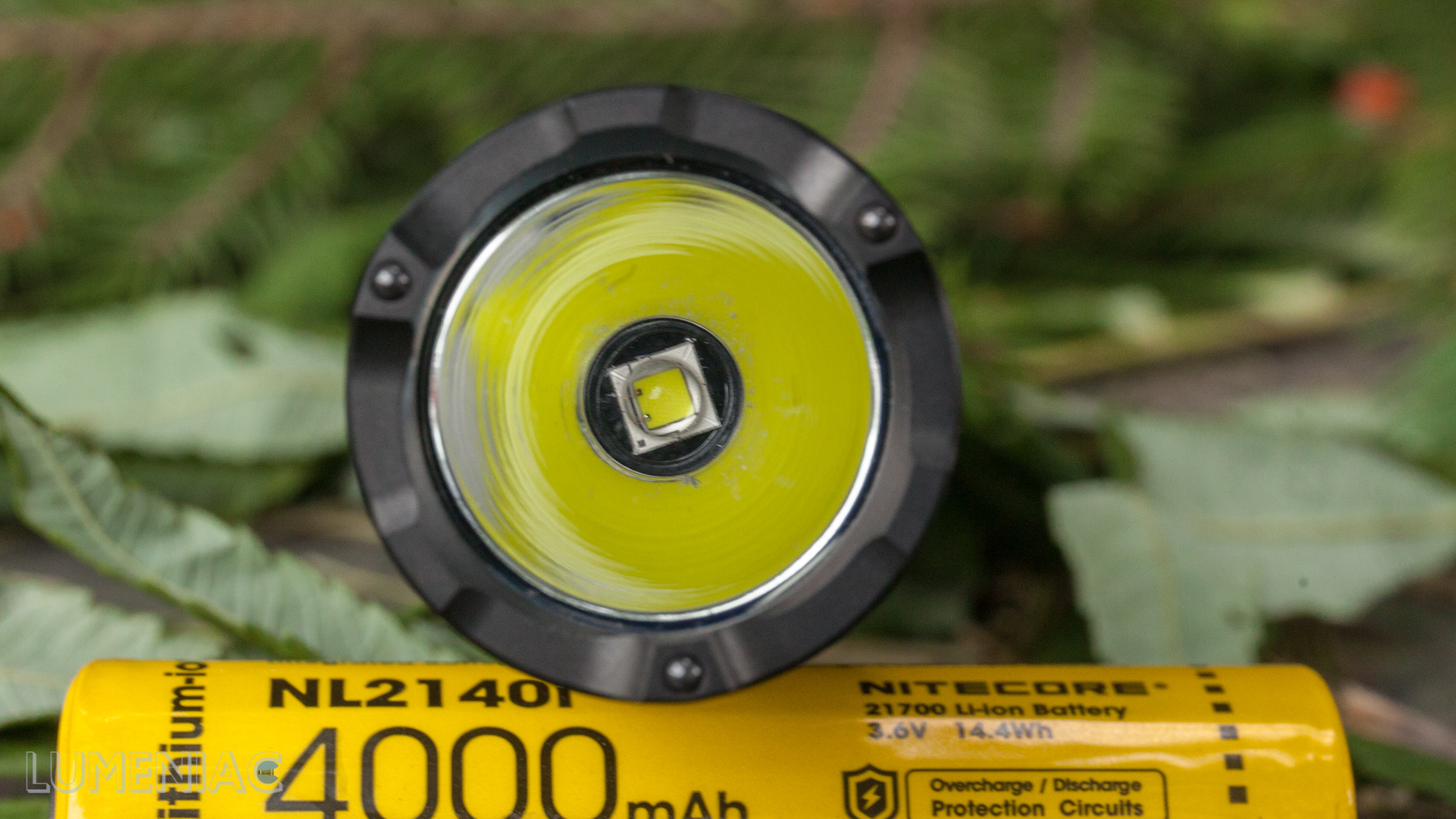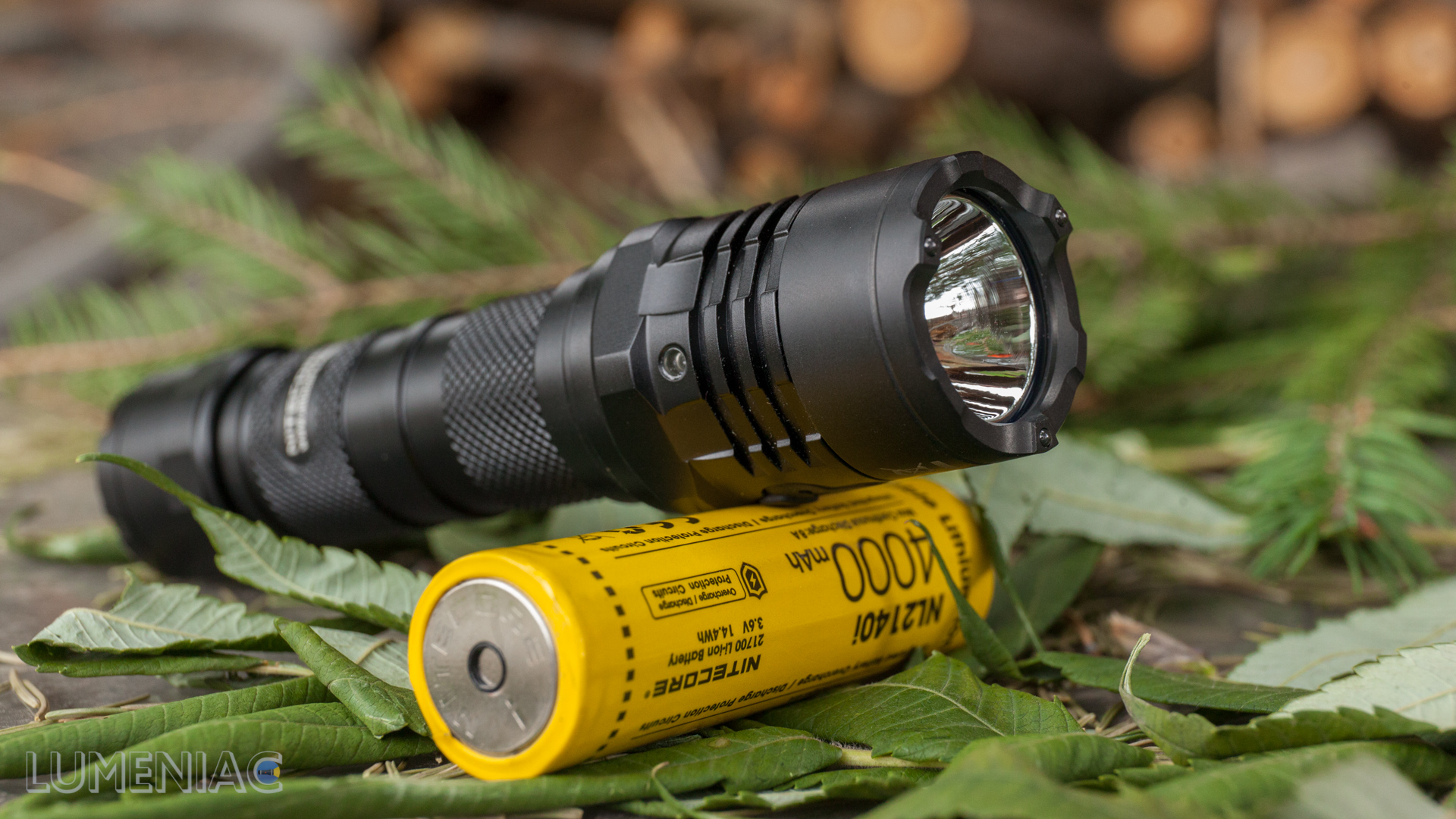 So, the flashlight looks very thoroughbred, I don't see any flaws of manufacture. Confused only by the symbolic spring-loaded contact group in the tail-cap.
UI
ON-OFF – with power button click. Always start with maximum brightness.
Half-pressing works, it also starts the maximum mode.
From ON, the rocker switches the modes high->mid->low by click
on hold, it activates strobe
Considering that this is not an EDC flashlight, UI will probably do. With reverse mode order and lack of instand Low and this UI would be quite inconvenient for EDC use.
You get both maing features of tactical flashlight UI: instant turbo and strobe.
I would also like to see access to the minimum brightness, however.
How the Nitecore P20i illuminates
Surprisingly, something around 5500K! Bright center and some sidelight. Despite smooth reflector, this combination of LED and head size does not make the nitecore P20i frankly uncomfortable as an EDC flashlight. Though, of course, there is no sense to buy Nitecore P20i for such needs.
Yes, it will be not that convenient for very close range work , but it is quite comfortable to illuminate the path in front of you.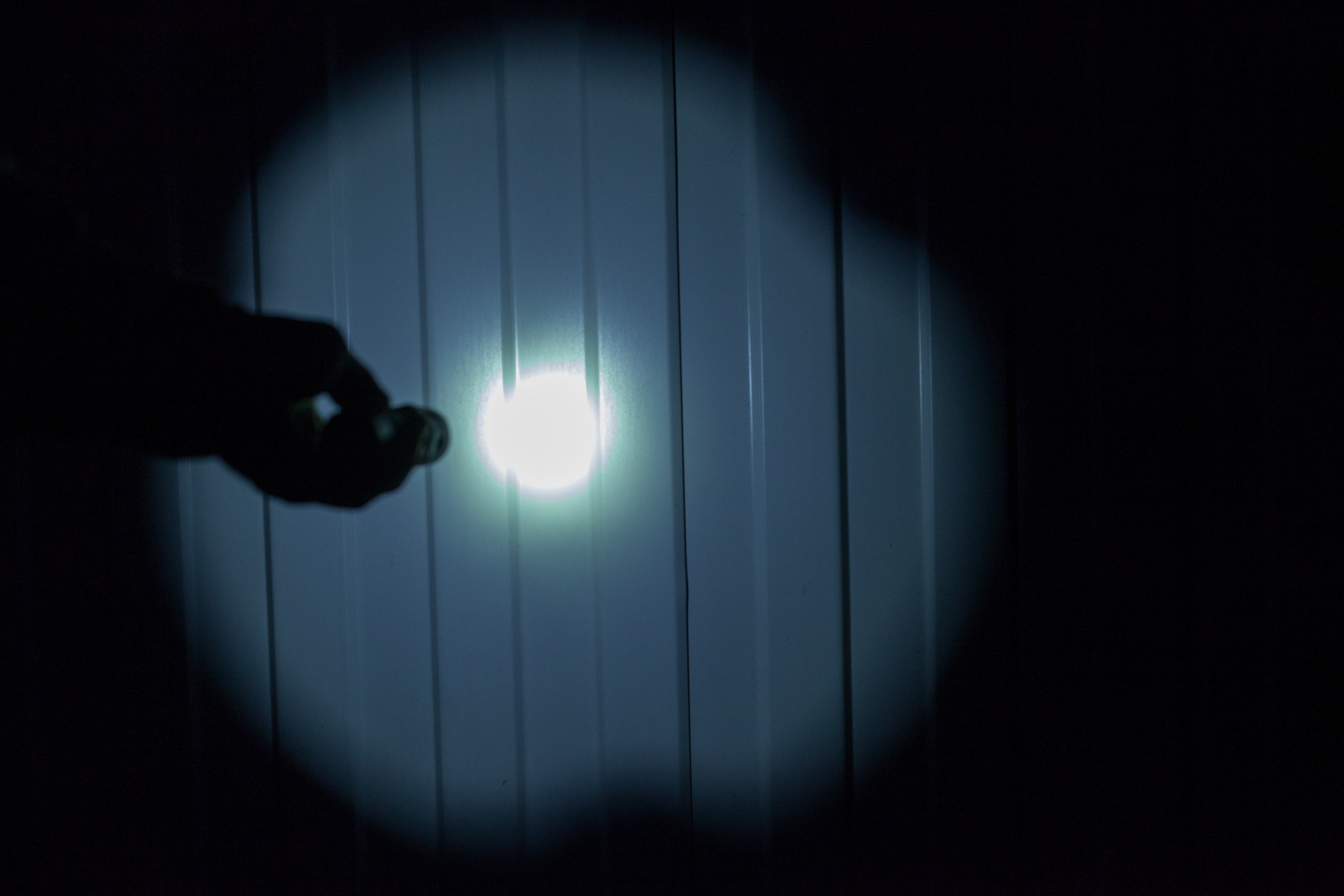 Brightness is fully stabilized and a runtime is good (though it may be even better with 4800mah 21700 battery)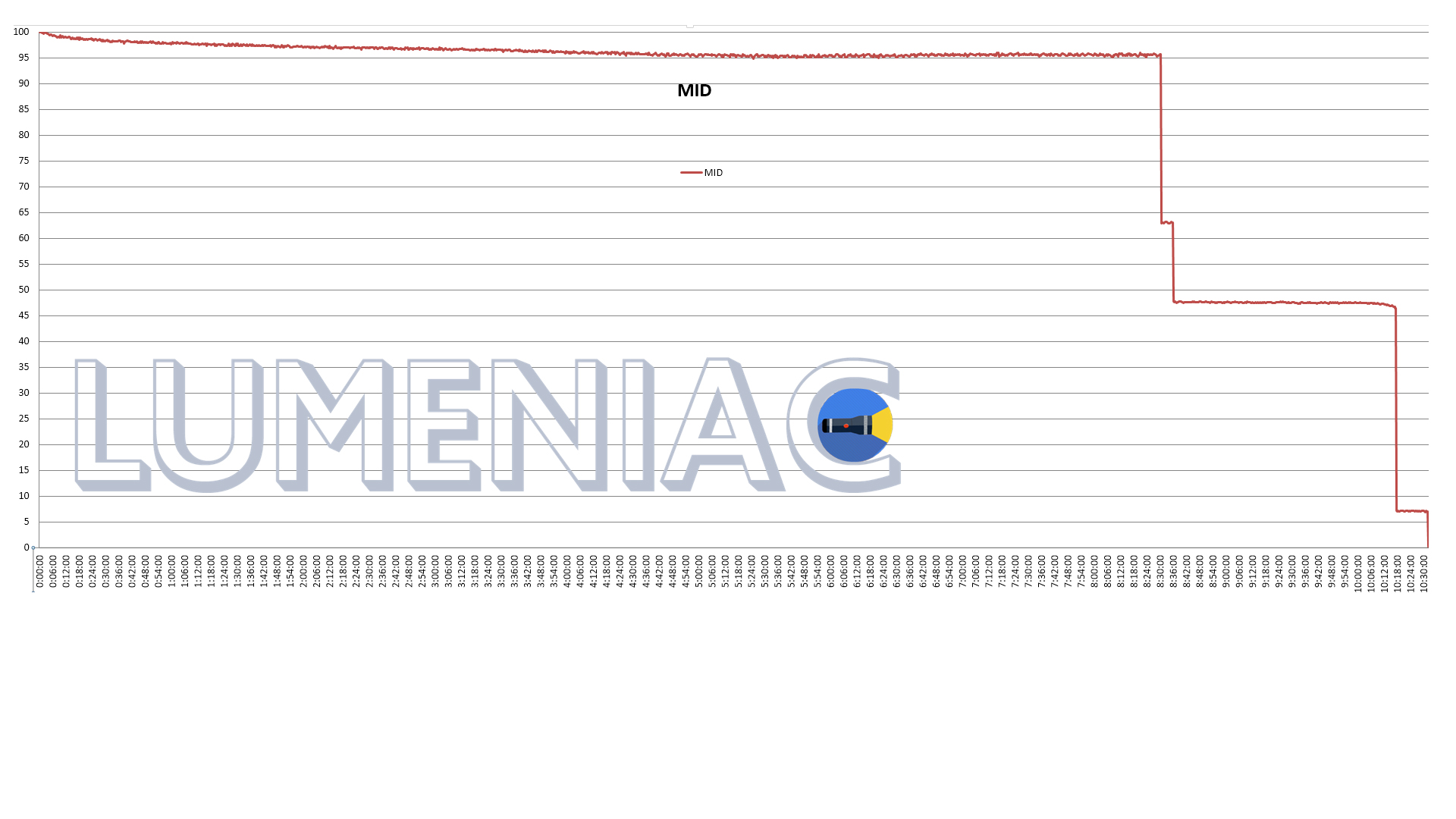 You can also see that you can expect longer runtime in turbo when there is some wind that cools flashlight.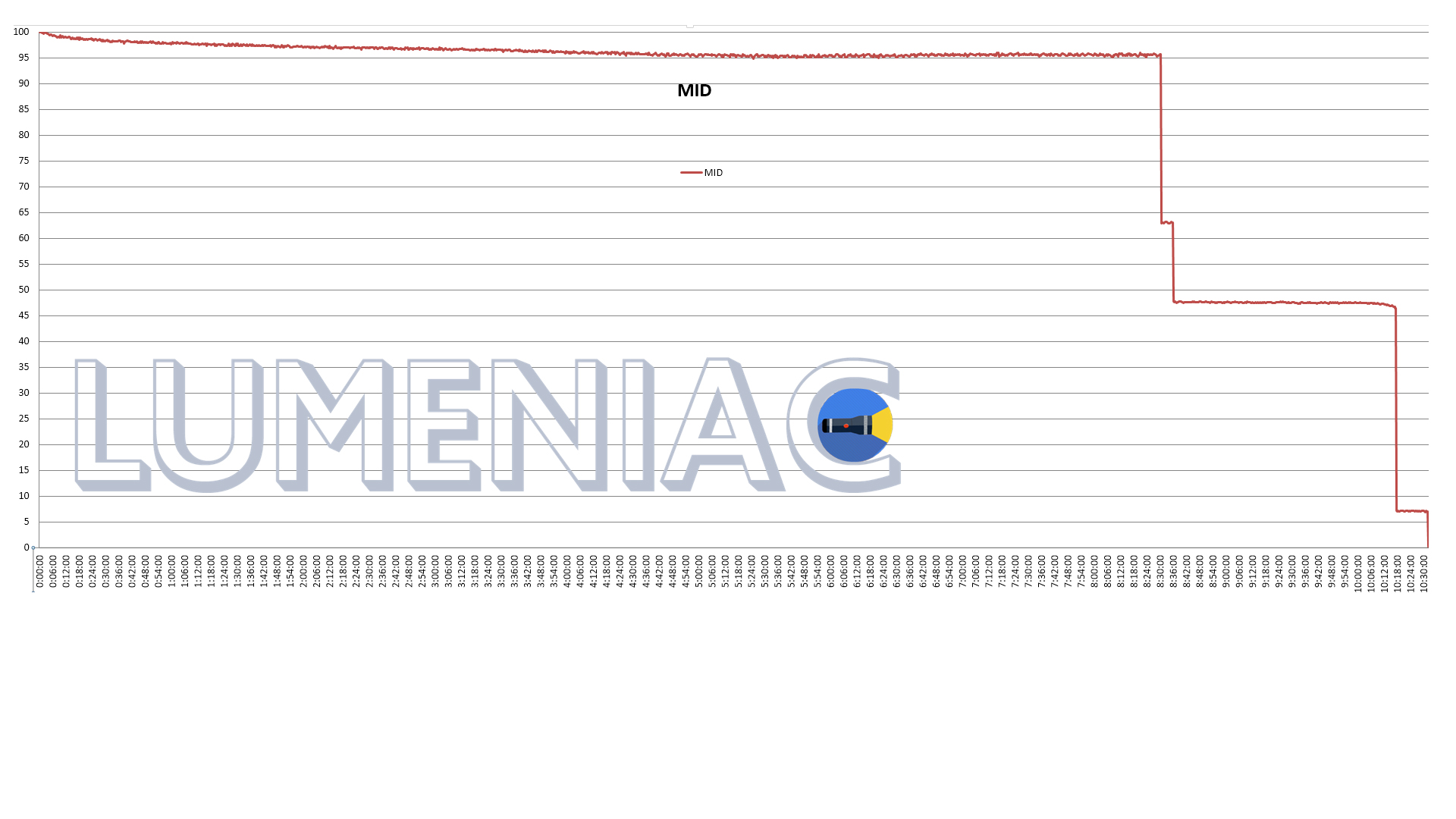 As for the modes as such, then, in my opinion, it would be worth adding some intermediate one. Now there is a huge gap between 280 lumens MID , which is fine for indoor work and work within a 20 meter radius, and 1800 lumens at maximum brightness. If you need to work in some kind of hangar-type room or just constantly shine at a distance of 50-75 meters, then mid here will be weak, while High is excessive and will consume battery power too quickly.
And, i suppose, it would be cool to add some moonlight.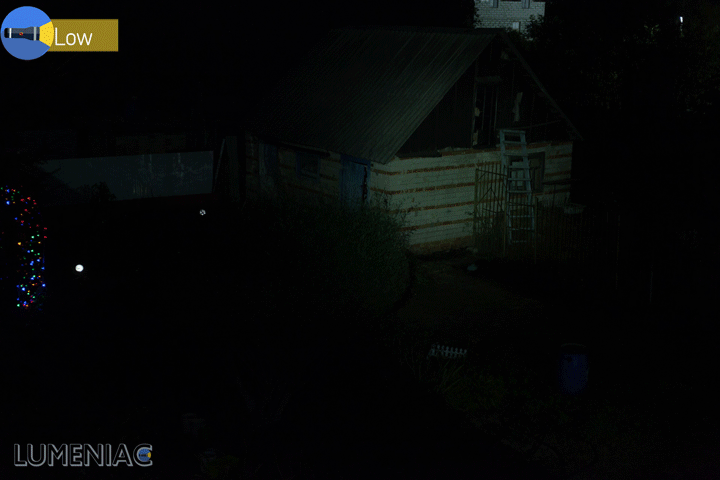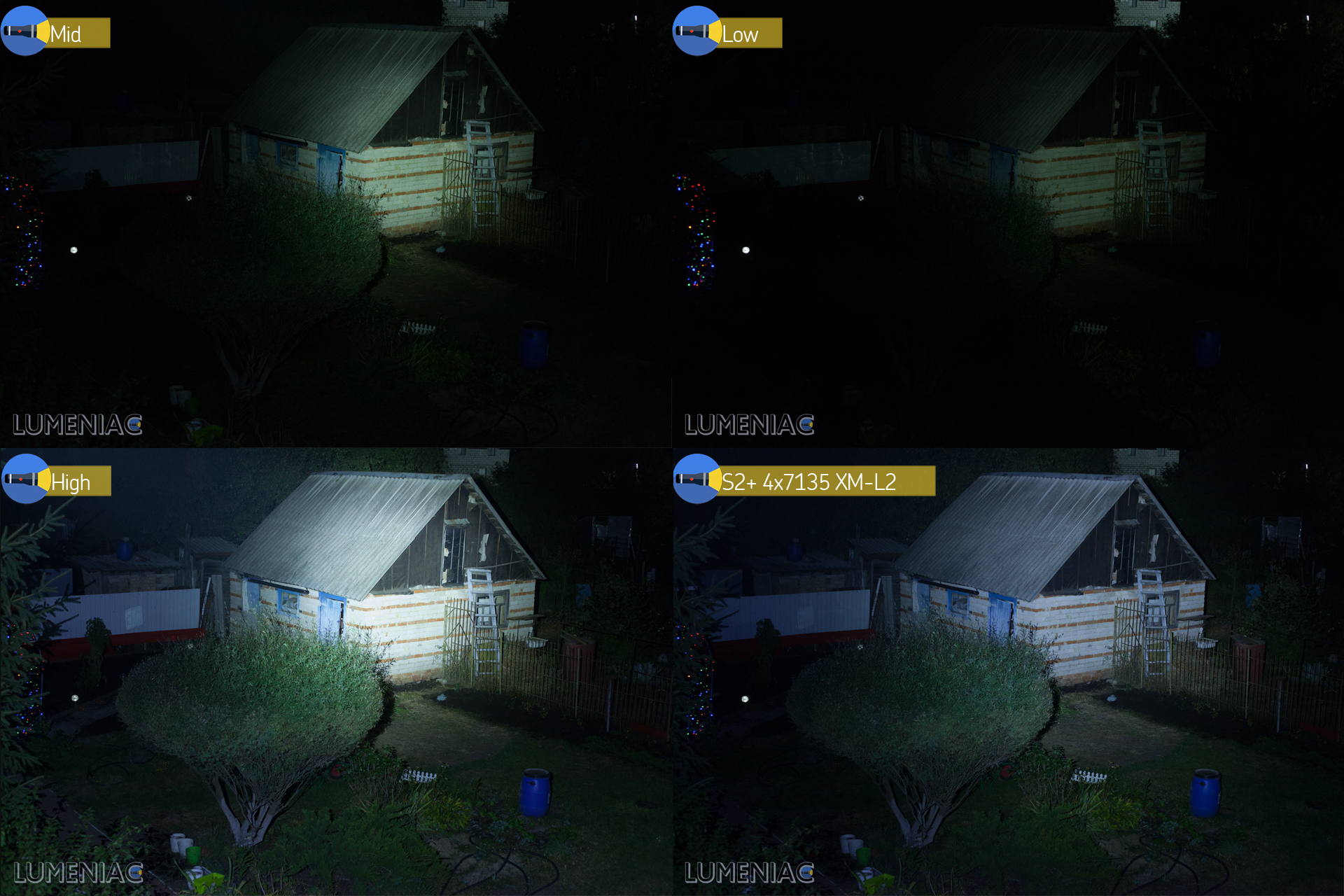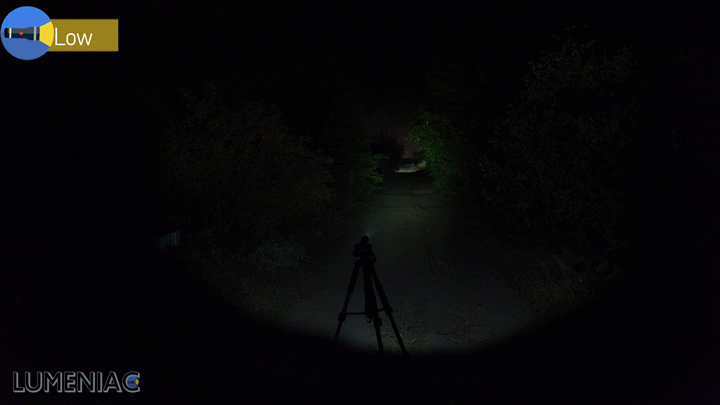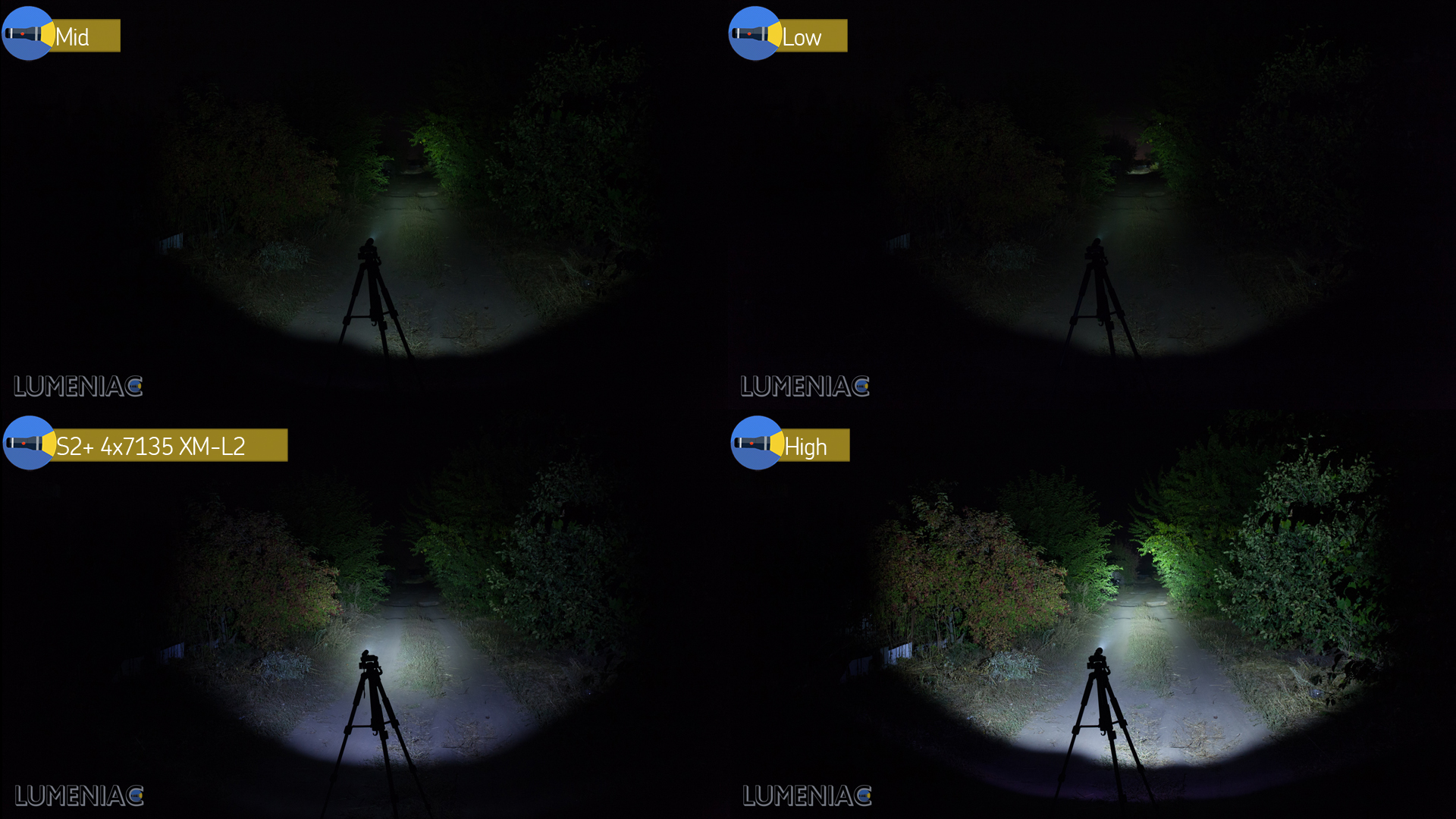 In general, the flashlight illuminates well. At maximum brightness, it will fully penetrate150-200 meters, while giving a fairly good sidelight at this distance. At medium brightness, it can be used outdoor in range of 30-50 meters. And the minimum brightness proved to be definetely good from the standpoint of the footlight or for most of indoor use situations.
I also made full video review. there is bunch of alieve footage there, so, please, subscribe!
OVERALL
By modern standards, i must underline , by modern standards, this new tactical flashlight from Nitecore shows no miracles of throw or brightness, nor does it surprise you with it`s UI flexibility.
By and large, Nitecore P20i is an reliable workhorse without any amazing functionality. Just a reliable and pretty bright flashlight, for those who are used to relying on the brand and be OK with just three levels of brightness.
However, I cannot says that Nitecore P20i doesnt have advantages.
It has:
+ non cold white! 5500k is not NW, but is still way better than CW.
+ full stabilization and runtime
+ the brightness itself is actually high. 1800 lumens are far from astonishing at the present time. But, again, only for the present times and for modern standarts. When u turn P20i on, its brightness looks very impressive and, confidently covering most of the needs. P20i would be the flagship model just 3-4 years ago .
+ a capacious 21700 battery. Considering that the overwhelming majority of medium-current batteries that can handle 2000lumens have a capacity of about 3000-32000mah, 4000mah battery gives a third longer runtime. (although, well, it would be better to include 4800mah battery would be battery in set. )
+ Type-c with good charging current. Not the most obvious advantage , but P20i has it and that is good.