Introduction
The Sofirn SC31 Pro is the third version in the SC31 series, and I've had the pleasure of owning all three. The original was nice, but definitely made to hit a certain price point (fairly basic resistor-limited driver, but very affordable). The SC31B brought a few updates such as a High CRI SST-20 LED and a more refined design in the switch area. Now Sofirn is back with another version – the SC31 Pro! Let's dive in and see what has changed, shall we?
I was kindly offered this light for review by Sofirn. I have made my best attempt at keeping all remarks honest, fair, and impartial.
Purchase links (non-aff): Amazon.com, Sofirnlight.com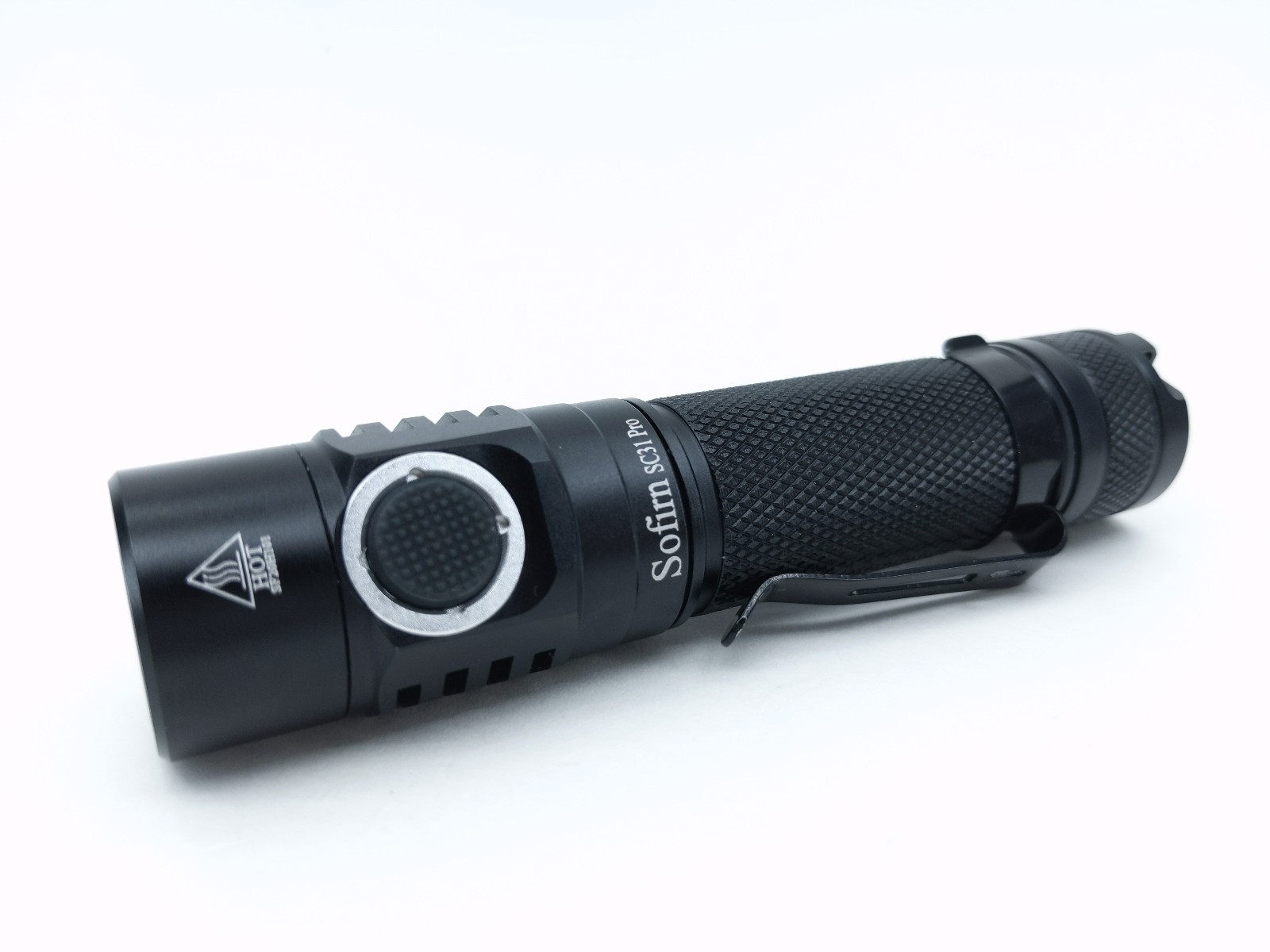 Packaging
The SC31 Pro arrived in Sofirn's updated retail box. I think it looks a lot nicer than the old box. Inside the box, you get:

Sofirn SC31 Pro flashlight
Sofirn-branded 3000 mAh 18650 battery, pre-installed with a protection disc
User manual
Wrist strap

USB

-A to

USB

-C charging cable
Two spare o-rings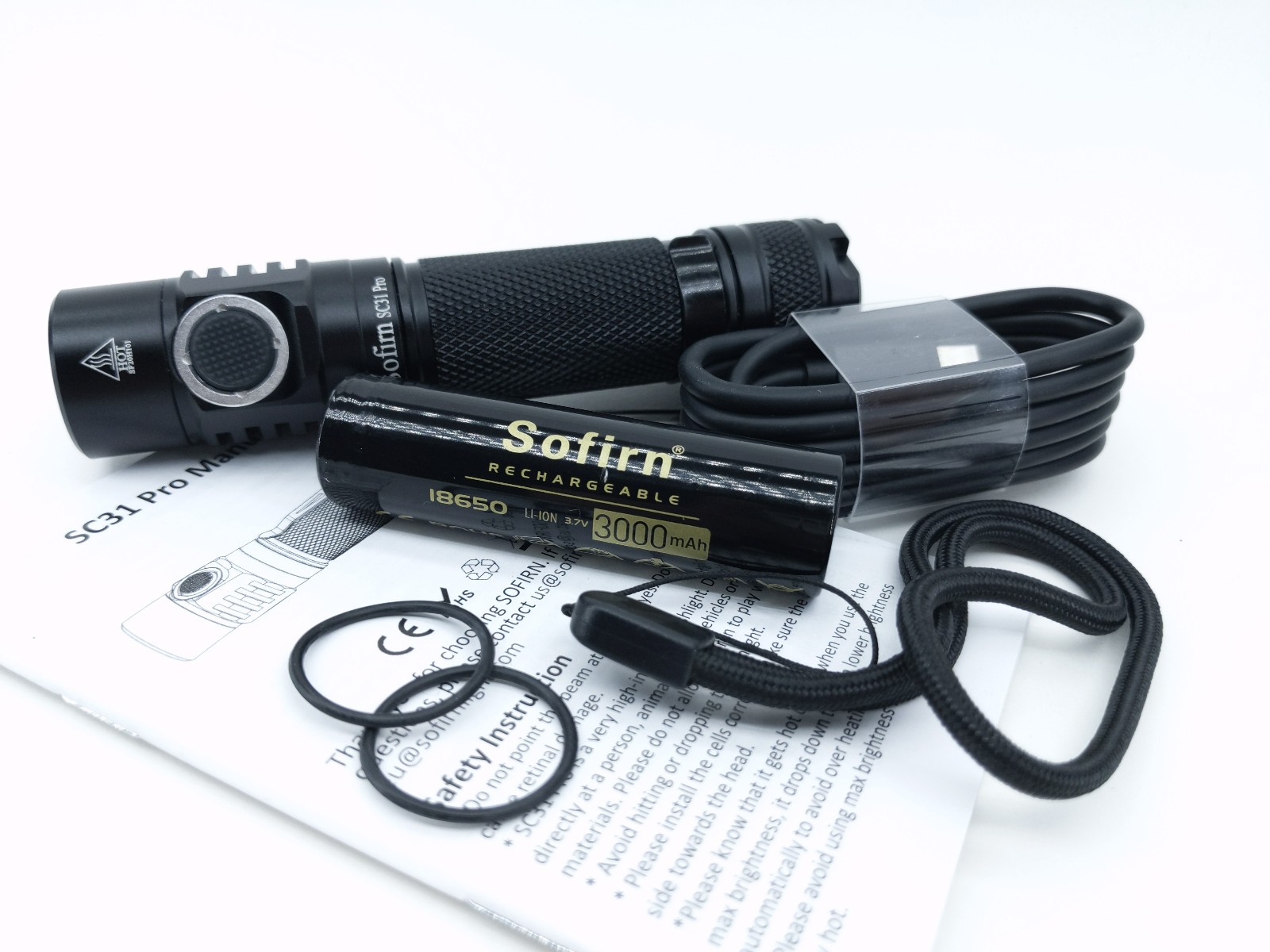 Fit & Finish
Like most Sofirn lights I've owned, the SC31 Pro feels well made. Certainly not high-end, but the threads are clean, square-cut and mesh well. Knurling is cut nicely without being overly grippy. Anodizing is full and satin-like. And for the first time in my experience with the SC31 series, the engravings line up! It's a small thing, but it helps to appease my OCD tendencies.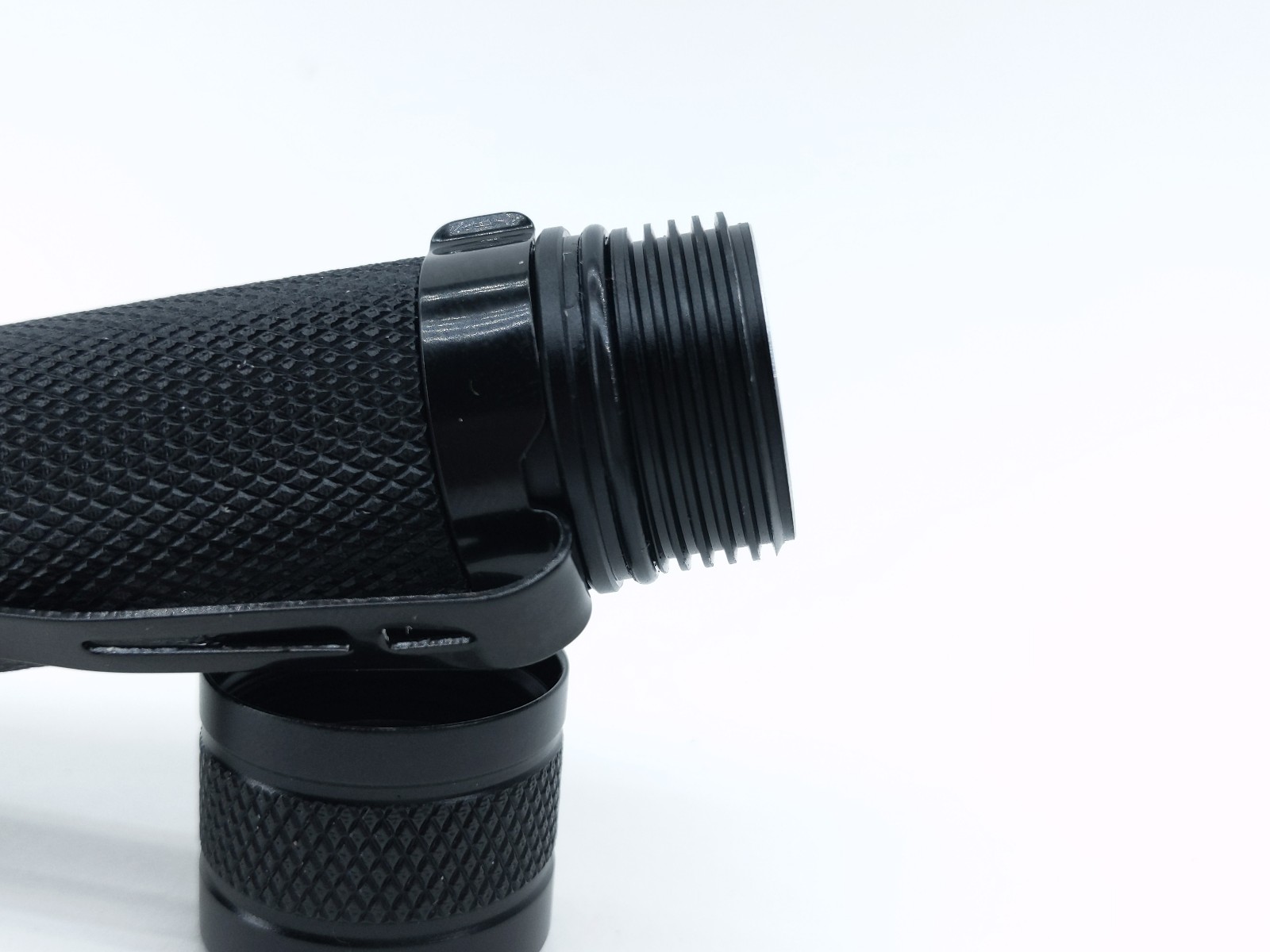 LED & Reflector
The original SC31 used a Cree XP-G3 with the full Cree-rainbow effect. The SC31B swapped that for a Luminus SST-20 including High CRI versions. The new SC31 Pro has changed LEDs yet again. This time we're looking at the Luminus SST-40, a potentially more powerful 5050-footprint LED. My sample is 6500K, but is fairly white (no angry blue!). Sofirn also offers this in 5000K, but that was not available at Amazon when I acquired my light. The reflector, like the other SC31 versions, is smooth. However, this new reflector has a larger opening to accommodate the larger LED and is a bit more shallow than previous ones.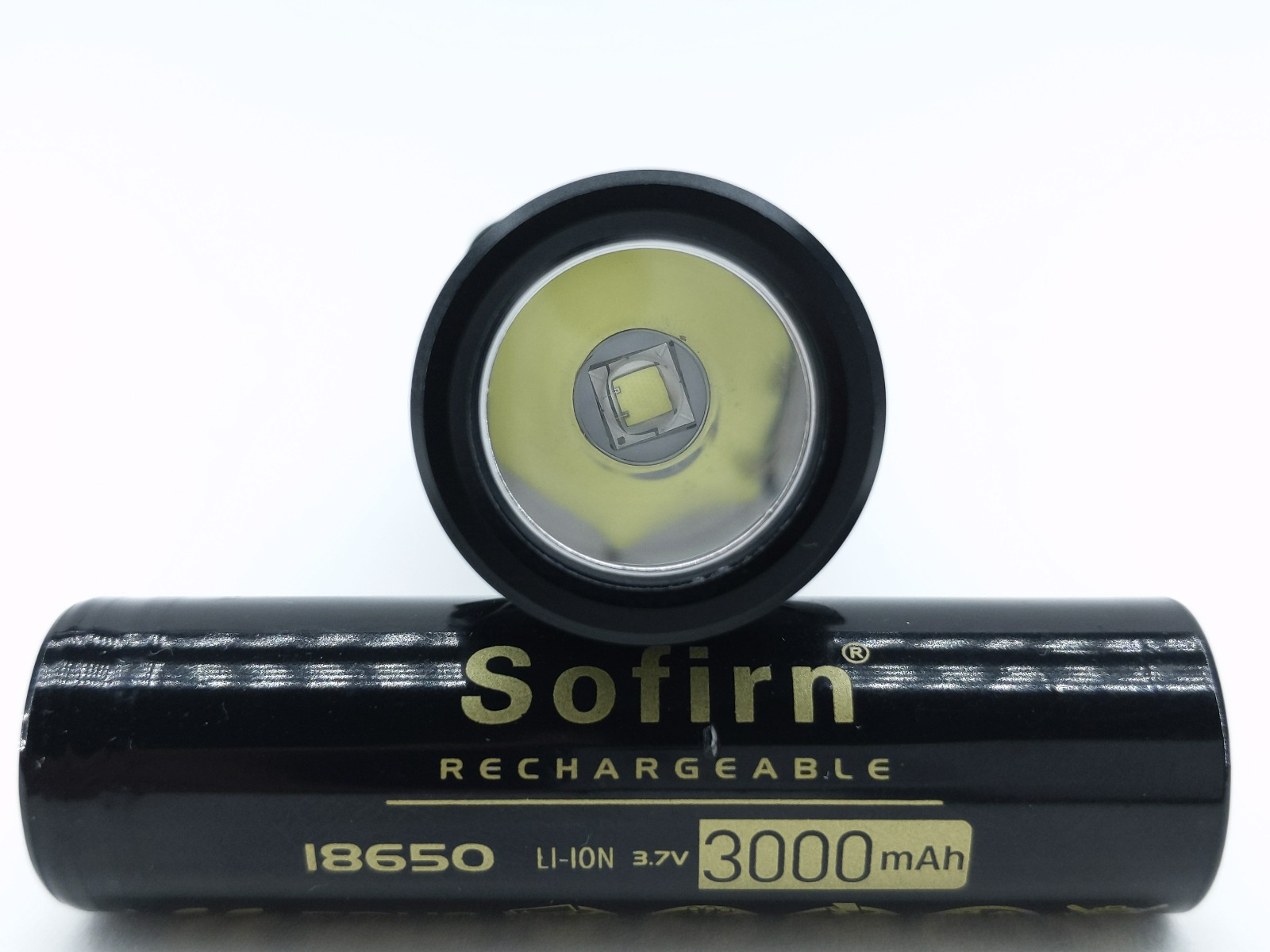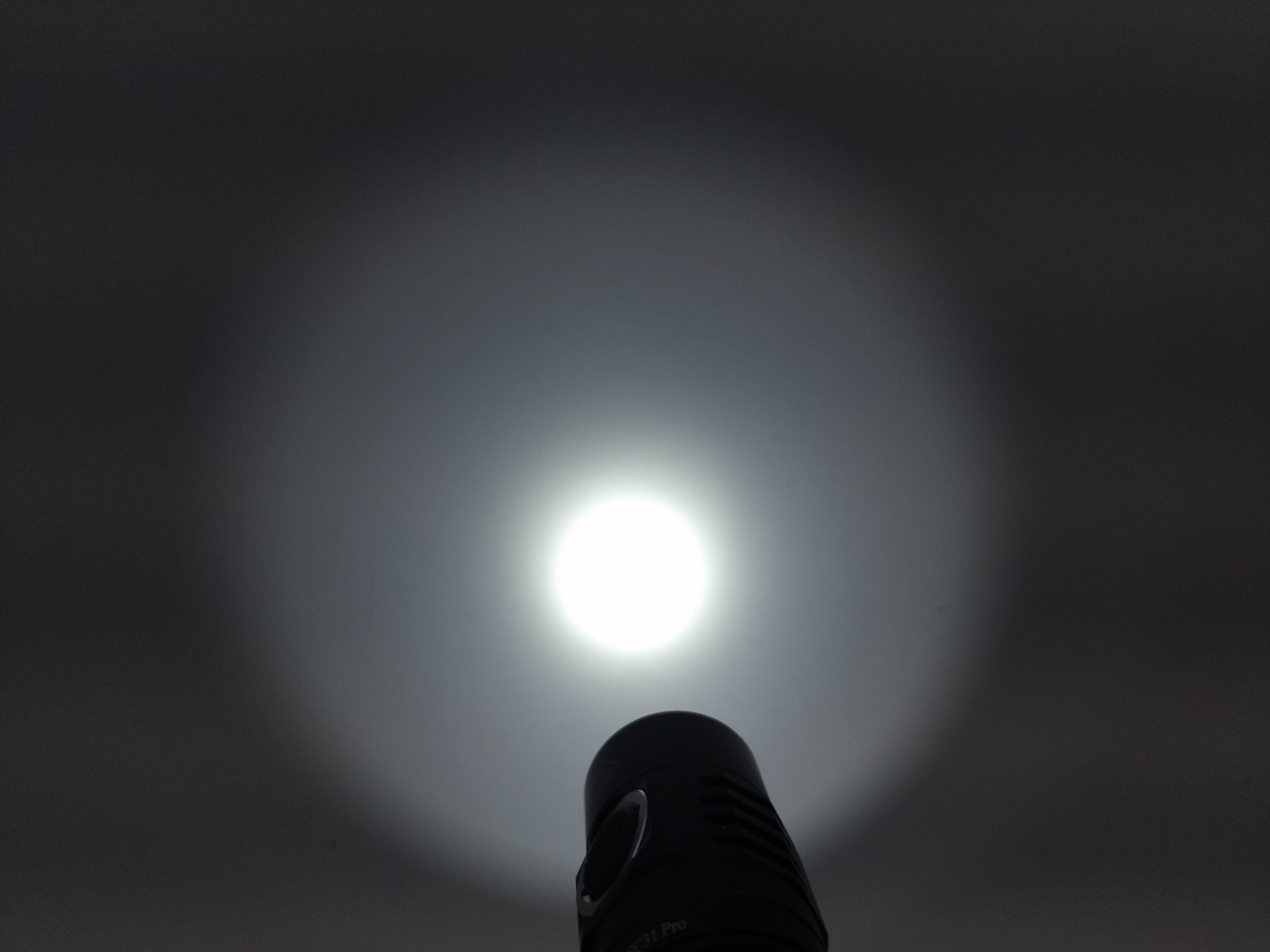 Battery & Charging
The SC31 Pro kit includes a Sofirn-branded button top 18650 battery with a stated capacity of 3000 mAh. Unlike the first two versions that used micro-USB for charging, the SC31 Pro now uses USB-C (finally!).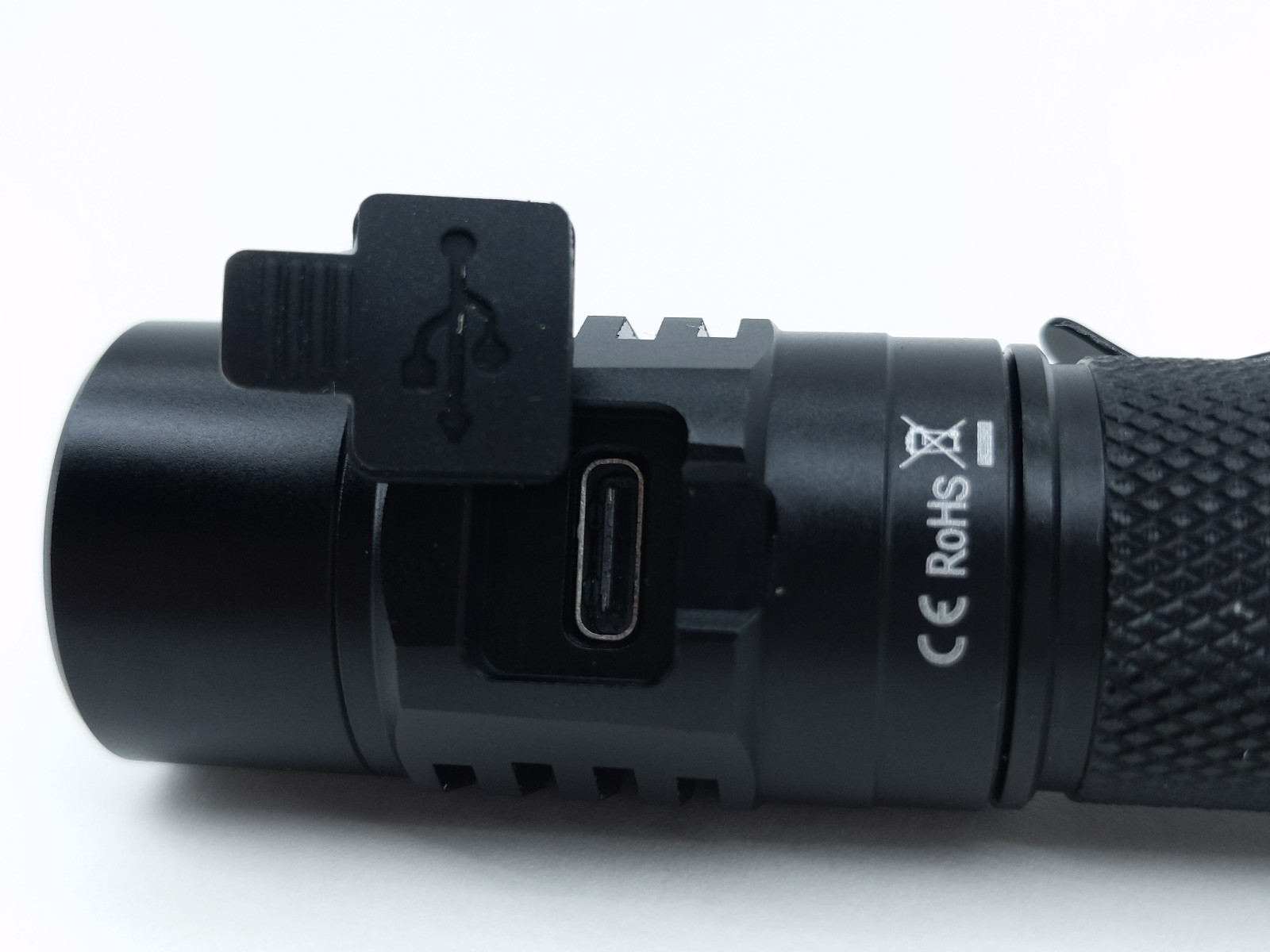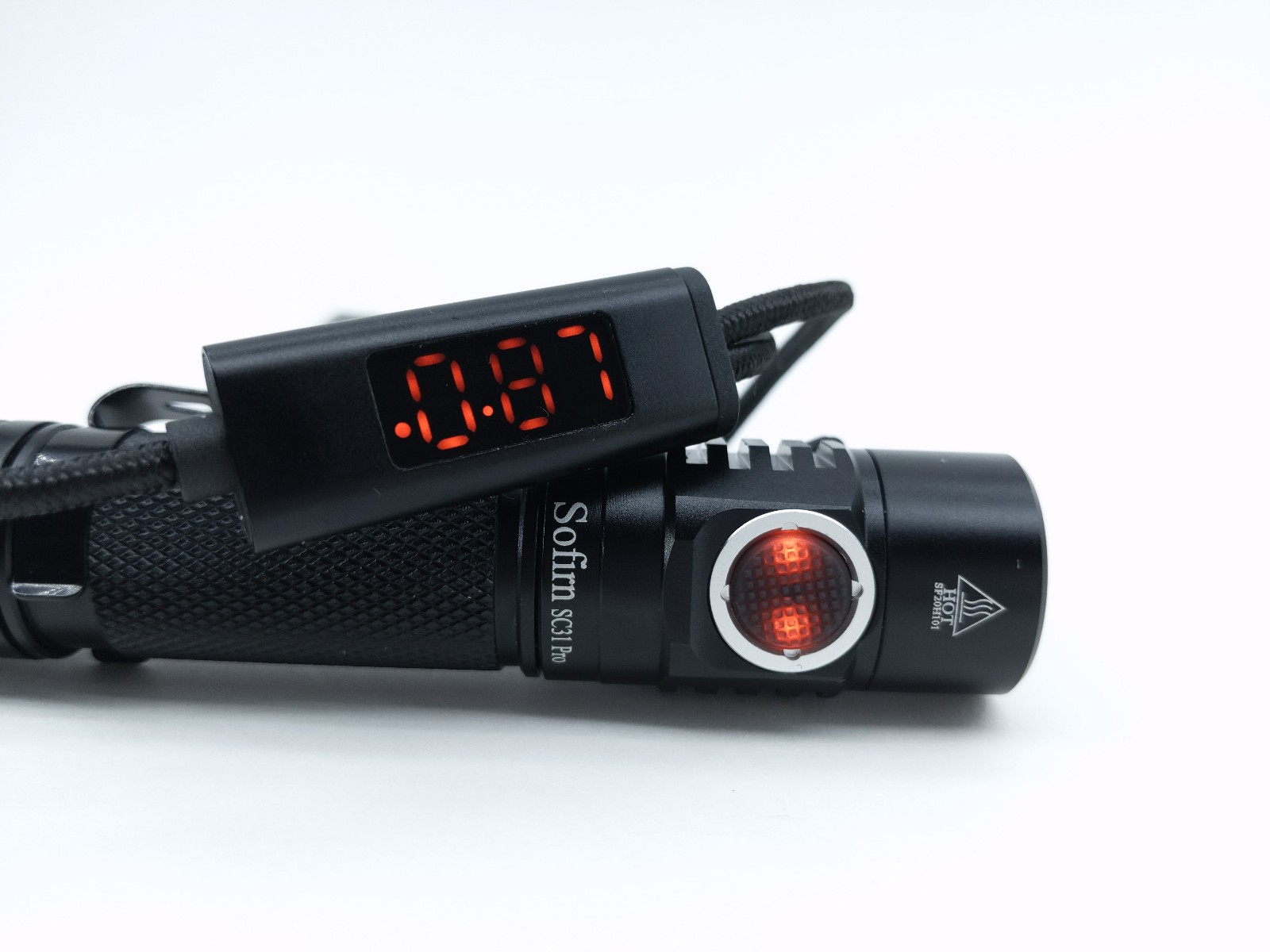 UI
This is where the "Pro" edition really shows up. Sofirn has adopted the Anduril UI for this third edition. I could be here all day explaining the nuances of Anduril, but hopefully you're already familiar with just how flexible this UI is.


Performance & Runtime
I charged up the included battery, slapped it into the SC31 Pro, and fired up my lumen tube. Then I started scratching my head as the output dropped hard and fast. 1 minute into the test, it was sitting at 200 lumens and only 30°C. Hmm…. oh yeah. Thermal calibration.
With the flashlight measuring 27°C by an IR thermometer, the temperature check said 49°C. Ouch, it was reading 22°C high. No wonder the output dropped off a cliff; the flashlight was barely warm but thought it was hot.
PSA – perform thermal calibration. Do it.
After calibration, actually Turbo

NOTE: this full runtime graph is using the top of the ceiling, not Turbo

Observations

Thermal calibration is absolutely necessary (have I said that enough?)
I measured 2434 lumens at 0 seconds and 2255 lumens at 30 seconds




Conclusion
Pro's

Extremely flexible user interface
Super bright for a single-emitter tube light
Very compact & pocketable
Ridiculously good value (full kit for ~$30?!)

CCT

options


Con's

Way-off thermal settings from the factory (in my sample) ***


If you've got $30 to spend on a complete flashlight kit, I don't think there's a better value out there. But just because it's a good value doesn't mean that the SC31 Pro is for everyone. A non-enthusiast could get confused by all of the options in Anduril. And without having done the thermal calibration (not something your "average" consumer would do), the experience isn't that great. And that's why I think the name Pro is very fitting here. It's a great light and an amazing value… for enthusiasts.


*** About the thermal calibration… this is one of my frustrations with the attiny85 that we keep using for Anduril. Basically every light should be thermally calibrated as soon as you get it out of the box. This isn't a Sofirn thing, it's an attiny85 thing. And it's one of the reasons I've switched over to using the AVR 1-Series chips (like the attiny1616). Each 1-Series chip is factory-calibrated by Microchip; those calibration values are embedded in the MCU. This eliminates thermal calibration by the end-user and is a much better experience, in my opinion.