Samsung INR21700-50G 5000mAh (Green)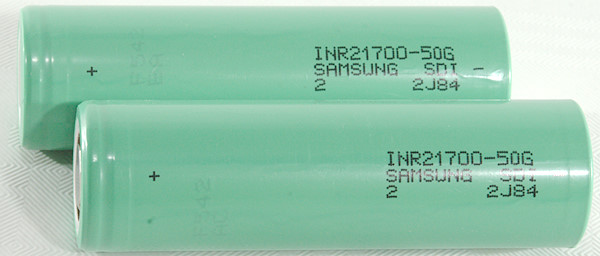 Official specifications:

Samsung high capacity 21700 cells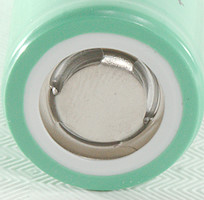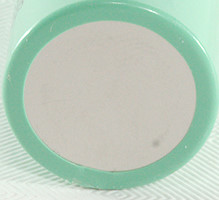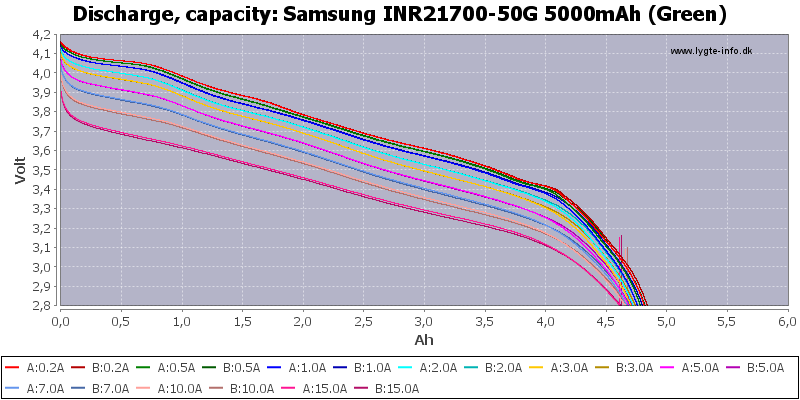 The two cells tracks perfectly, they handle 15A nicely. It looks like they must be drained fairly low to get full capacity.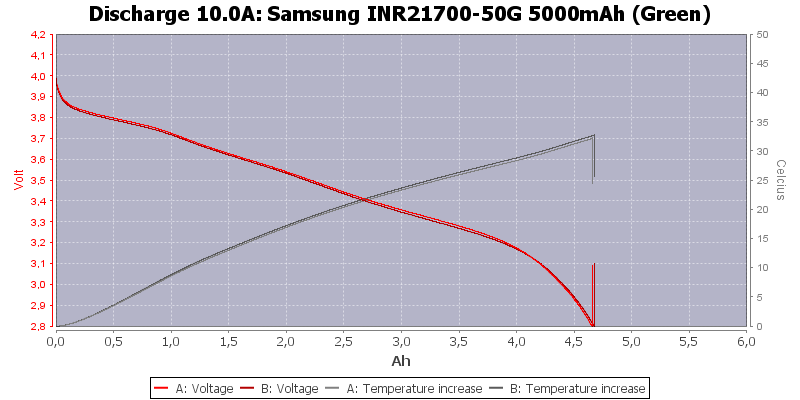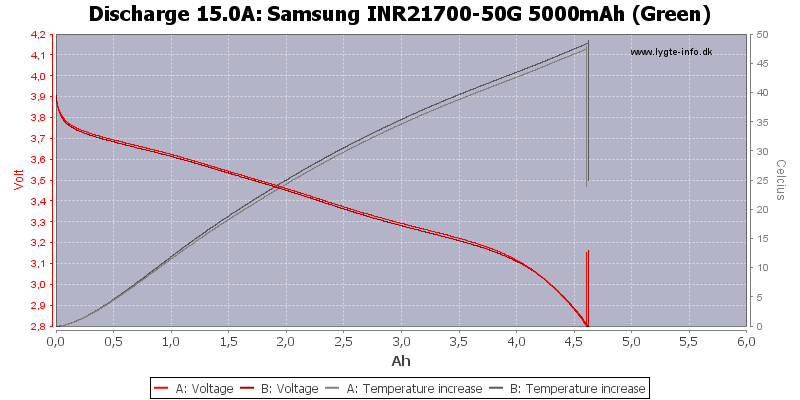 They may handle 15A nicely, but they do get rather warm doing it.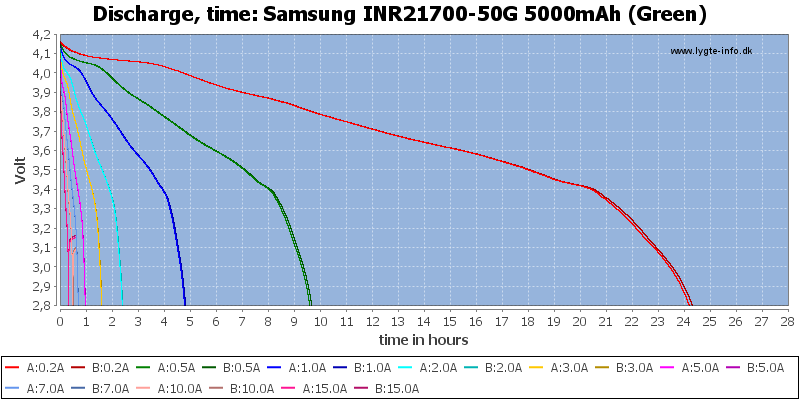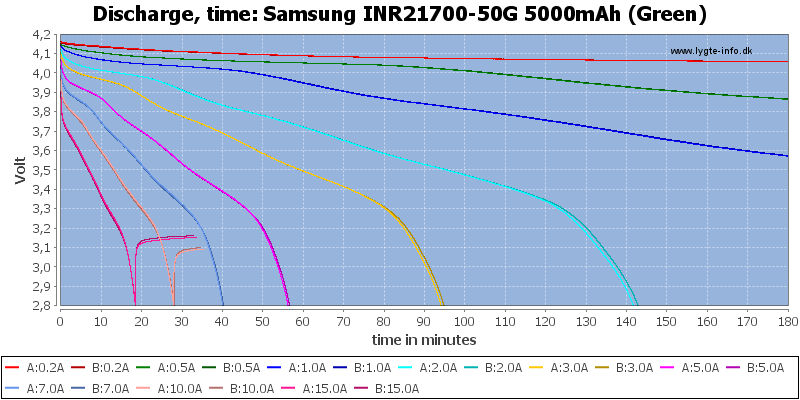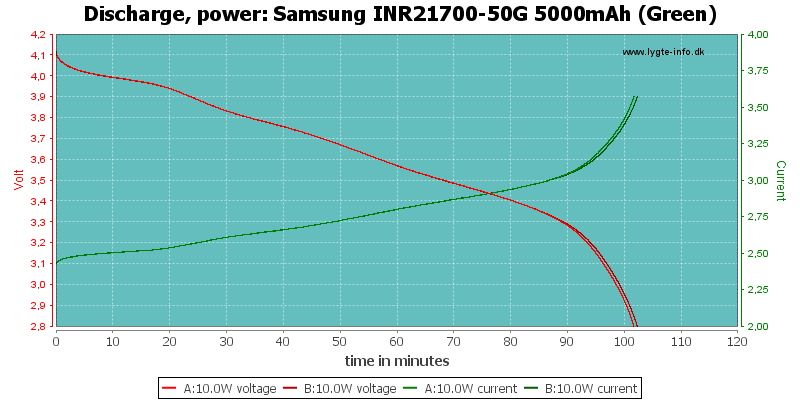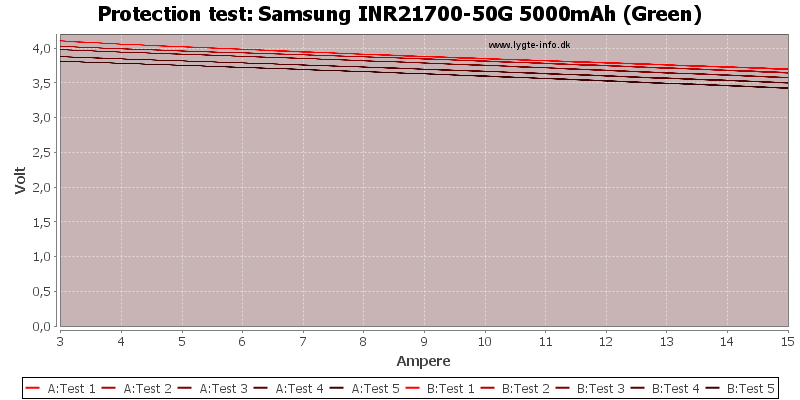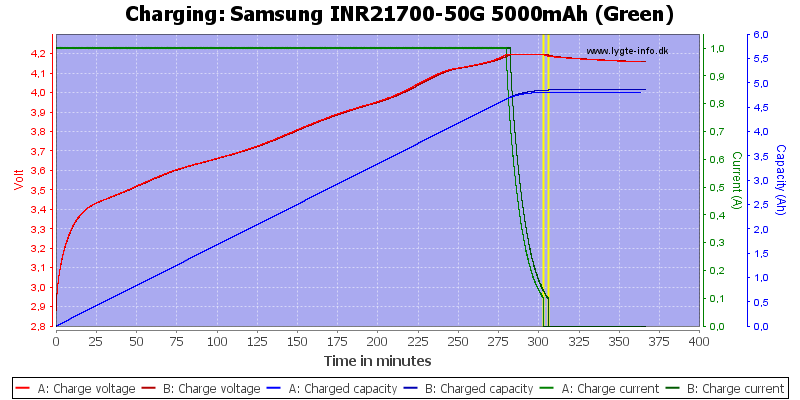 Conclusion
The batteries looks good with lot of capacity and are fairly good at delivering current.
Notes and links
The batteries was supplied by Vapcell for review.
How is the test done and how to read the charts
How is a protected LiIon battery constructed
More about button top and flat top batteries
Graphical comparison to 18650 and other batteries
Table with all tested LiIon batteries