I wrote this text in addition to my previous closely related topic: "FAQ How to choose flashlights. Main things in simple words."
So, really i recommend to spend 5-7 minutes on reading it before reading this one. It contains lot of useful info about color temperature, connection of heating and body size, bightness  and throw etc.
N.B.  This text is written for people who are new to subject. So, experienced BLFer wouldnt`t find any new info here. And, perhaps, disagree with my list. Last one is also aimed for newbees, so there is no Zebras or Fireflies PL47 GET II (which will scary away with Anduril)
Sellers like to cheat. And headlamps \ flashlamps sellers are not exeption. Especially when you plan to buy headlamp at one of two world-largest on-line stores:  Aliexpress or Amazon.

Each headlamp is sooo powerful and bright, most has the most capacious battery. So it seems to be easy to buy a good headlamp. So you want to buy a headlamp at aliexpress, look at specification, read or see another so called review. Or go to the nearest store, listen to the nightingale trills of the seller waste mone for piece of junk.
So I will try to make sure that you will get a normal bright and reliable headlamp after reading my review.
I will try to explain all the basic nuances of making the right choice and help with a model suitable for your needs, since a lot of them have passed through my hands.
Headlamp body.

Size, weight and material.
The body can be made either of plastic or aluminum. Plastic reduces cost and weight, you loose all the heat dissipation from LED.
Yes, there is NO really bright plastic models. In reality you should not count on a constant brightness more than something like 150 lumens and a short 300 lumens turbo. In a few top-end, expensive brand headlamps with a plastic body, there is no more than 500 lumens of a short turbo mode.
However, I'll tell you straight, 150 lumens will be more than enough for you to illuminate path ahead of and for close range work.
With almost no exceptions, plastic headlamps are powered with AAA \ AA or a built-in battery.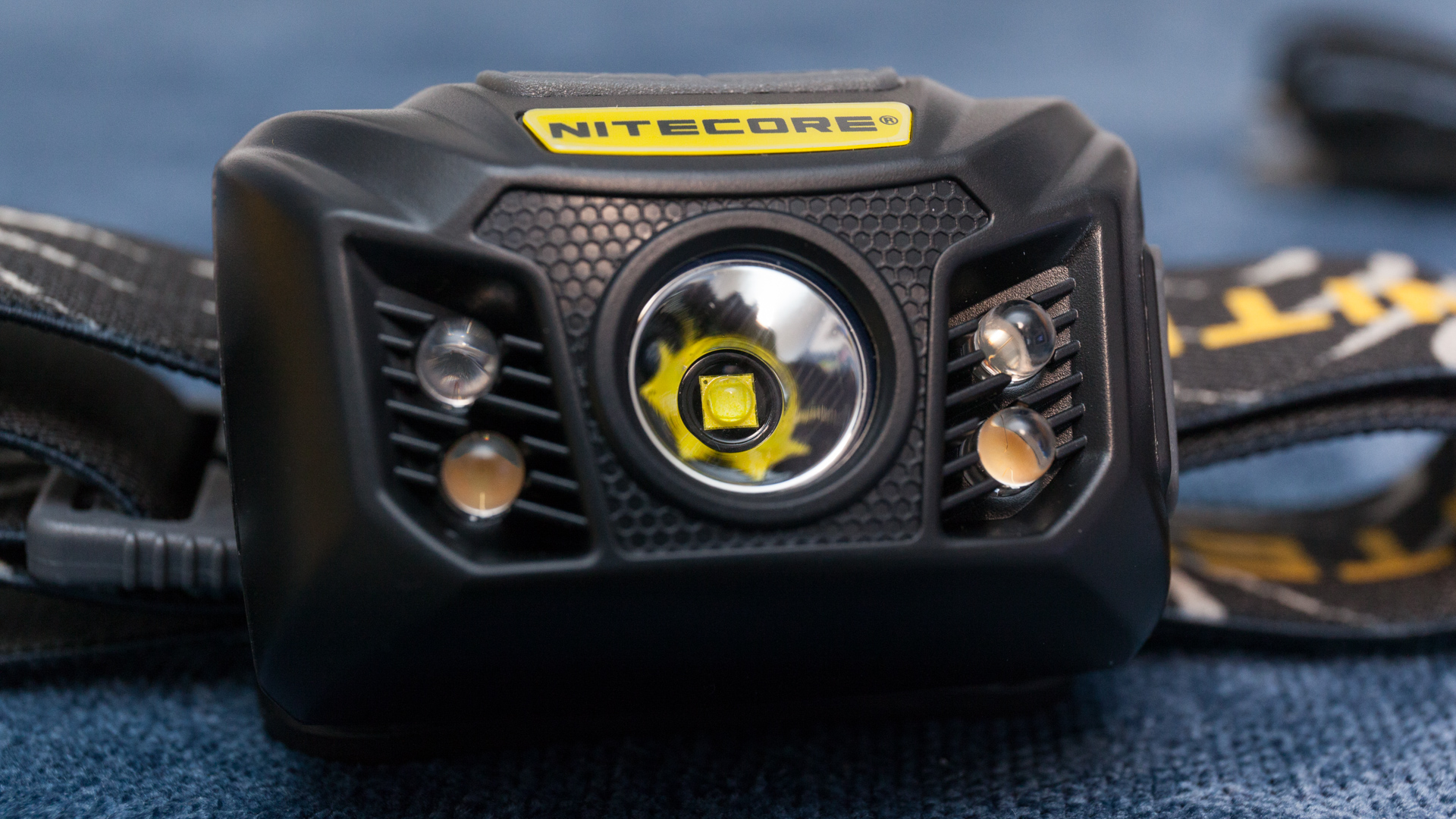 However, you can buy a plastic headlamp with 18650 battery at aliexpress. It will be included in the list of recommended models in the final part of this text.
The aluminum body is solid and reliable. There are 2 formats.
How to choose the right headlamp (plus headlamp ratings for 2020)
 Monoblock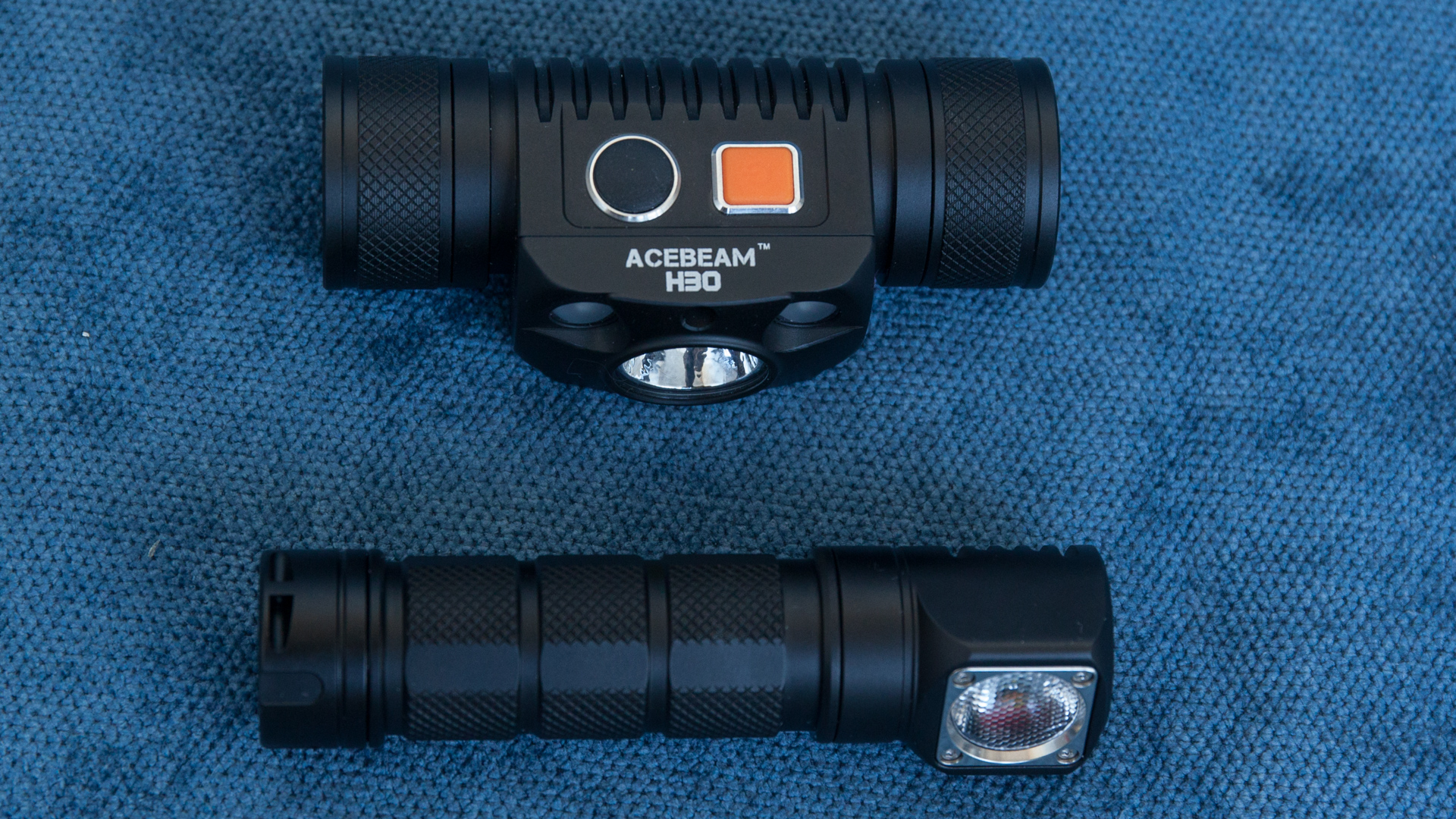 T-shaped
Classic shape. Shorter length, often better heat dissipation, keeps maximum brightness longer. It's easier to integrate charging.
You can play with optics by installing additional LEDs and control buttons.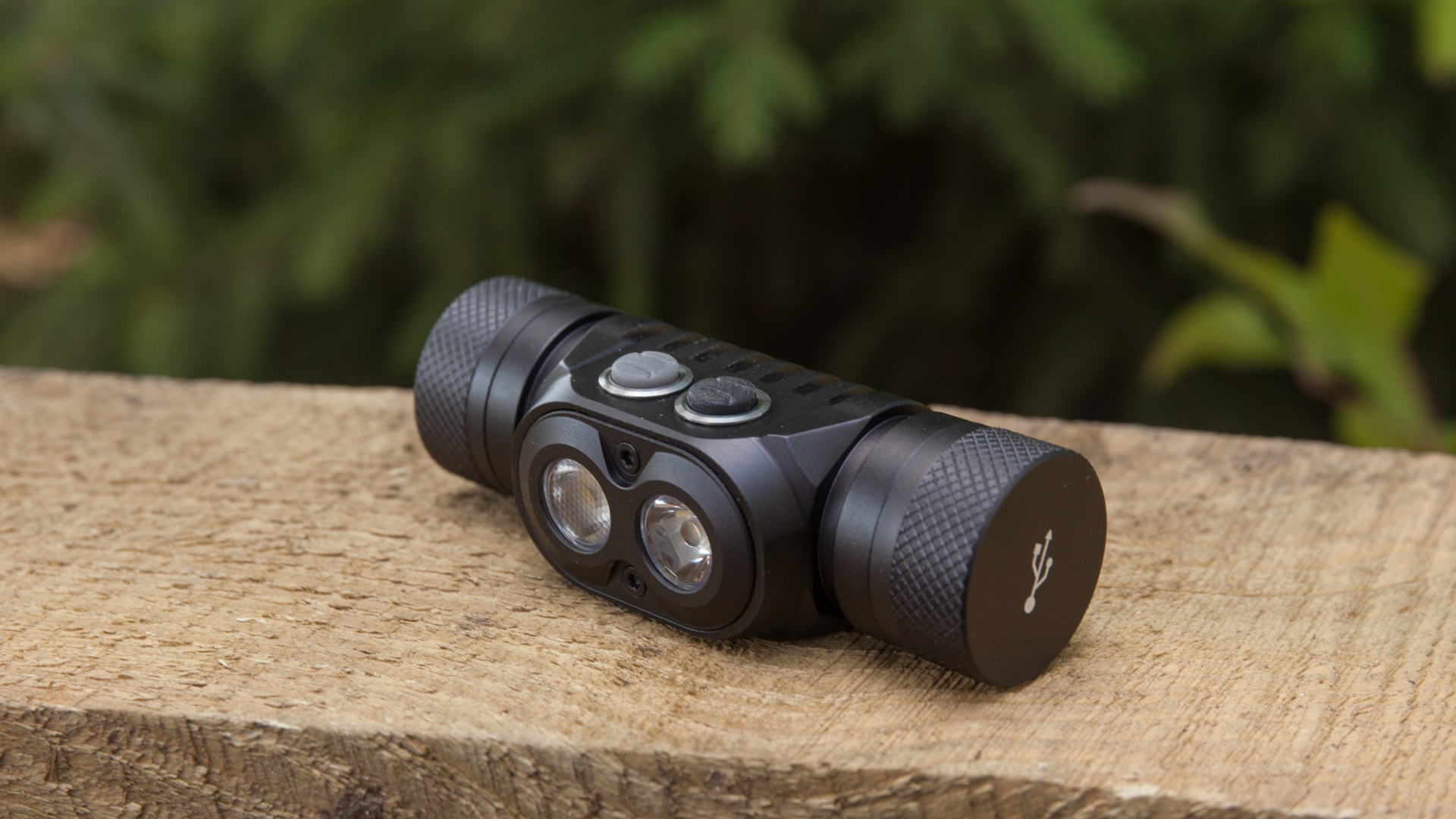 L-shaped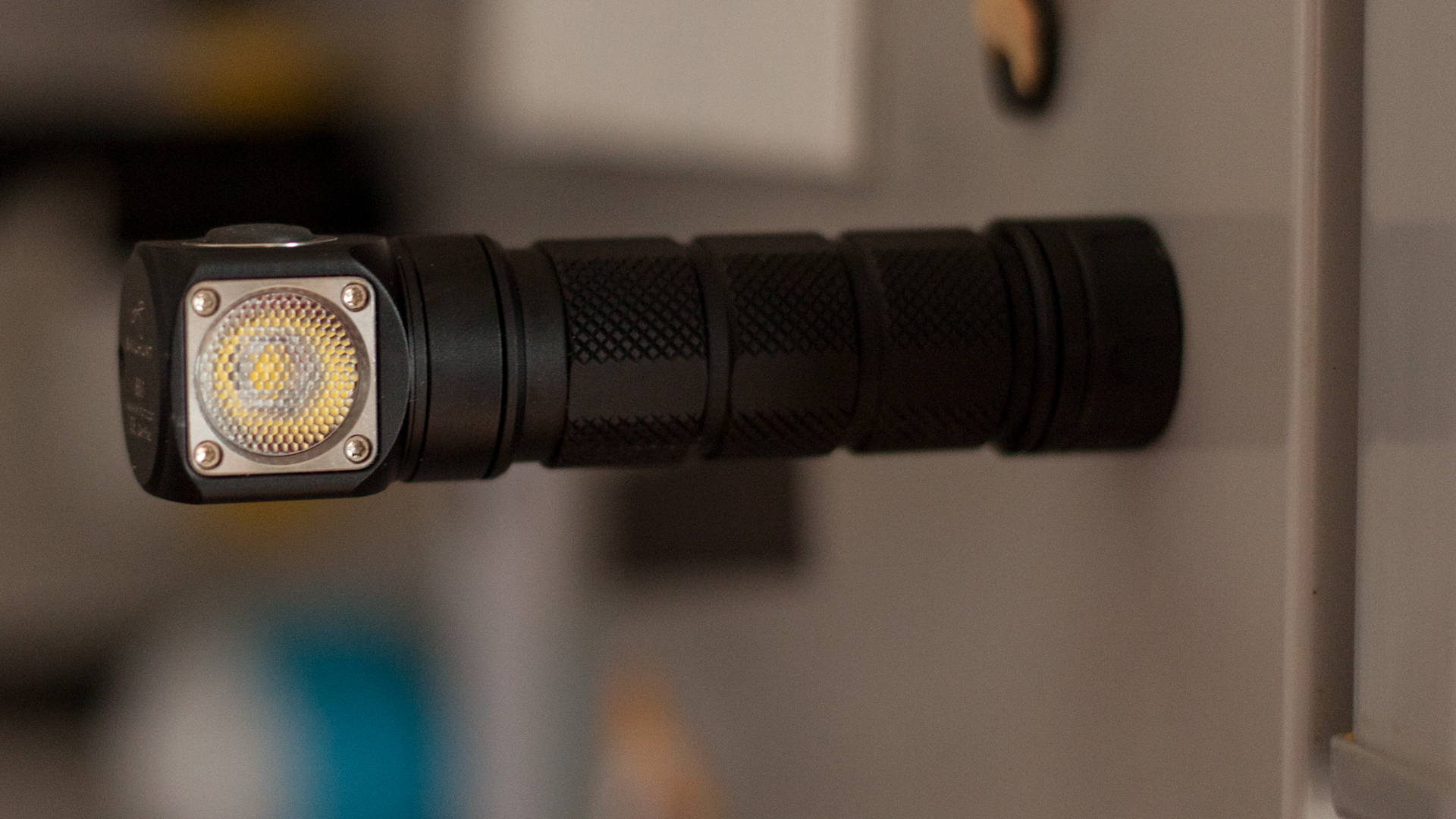 Longer. Usually more lightweight.
A 1st advantege is that you can use such a headlamp as a hand lamp.
The 2nd one is that there is often a magnet in the battery compartment cover, e.i tailcap. This is extremely convenient in a home or car repair situation.
Remote battery block
This design allows you to significantly reduce the weight and size of the head unit, as well as place 2 batteries in the battery compartment, which will significantly increase rutime in all modes except high and turbo.
The second plus, the battery pack can be kept in your pocket in winter, batteries will not freeze.
A great example of such a flashlight is the Nitecore HC70 (aliexpress \ amazon). Models from Fenix (HP25R Aliexpress & Amazon  \  HP30R aliexpess & Amazon) proved to be structurally less reliable (the wire does not withstand frost well, the cover fastening in the battery pack breaks out).
There is disadvantage as well. Because head unit with LED get smaller, it get hot way waster, so thermal cut off activates earlier.
Overall, good for low modes, bad for high modes.

Remember this when sales manager will try sell you Led Lenser , pointing at it`s max lumens stated in spec.
There is more popular version of such design, the one with battery block moved to the back of the head. Such a design is extremely, extremely common in no-name segment, like MOST POPULAR headlamp ( aliexpress  \ amazon ).
There are almost no brand headlamps with a remote battery pack in this form, I can name only a couple of olight models, and some Magicsine ones. Some may also recall Ferei...but i can only gues about how far this bran stays from no-name...
dont pay attention to logo Mixxar here, it means nothing. Dozens basement factories bupr this model with the same design and whatever insides.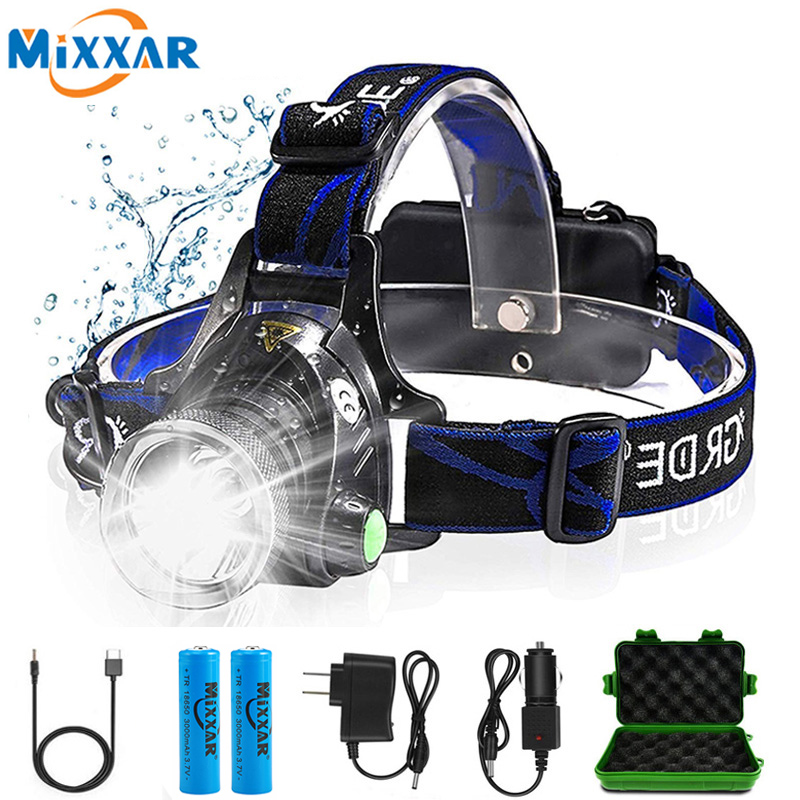 There are so many such headlamps at aliexpress, amazon, bangood, gearbest and any local store. Ad they differ only in the greed of the seller and the degree of lies about the brightness. price (main advantage)
+ ease of repair
+ built-in charging
+ the ability to somehow, but enlighten a hundred meters in zoom-out mode.
+ reliability (lottery ). My dad has been intensivle using the one for about 4 years. In rain, in extreme cold, in extreme hot. When it finally broke, he didn even tried to repair it, as it cost sooo less, he just grab new one i bought for him in advance .
- disgusting light distribution: either a circle, beyond which there is darkness, or ugieest square. Although, of course, this is a matter of taste. I met people who wanted exactly such evenly lit round.
- no stabilization, the brightness drops as battery discharge
- PWM flicker (strobe effect when light on fast moving objects, especially at LOW mode)
- low max brightness, no more than 300 lumens.
- Disgusting bluish light around 7000-8000K
- Zoom systems are low waterproof
- 100% lottery with quality. This is no-name...so you can buy two models that looks the same and the may have different insides and overal build quality.
- There is no overdischarge protection , if you do not turn it off in time, it will kill the batteries.
- Cheap built-in charge may also kill battery with overcharging

 Brightness

What many stubbornly look for...
As a rule, the maximum brightness for a classic 1x18650 headlamp is about 1000-1100 lumens. This is more than enough for any ordinary need. Here, for example, is the best, in my opinion, inexpensive headlamp SOFIRN SP40 at it`s maximum mode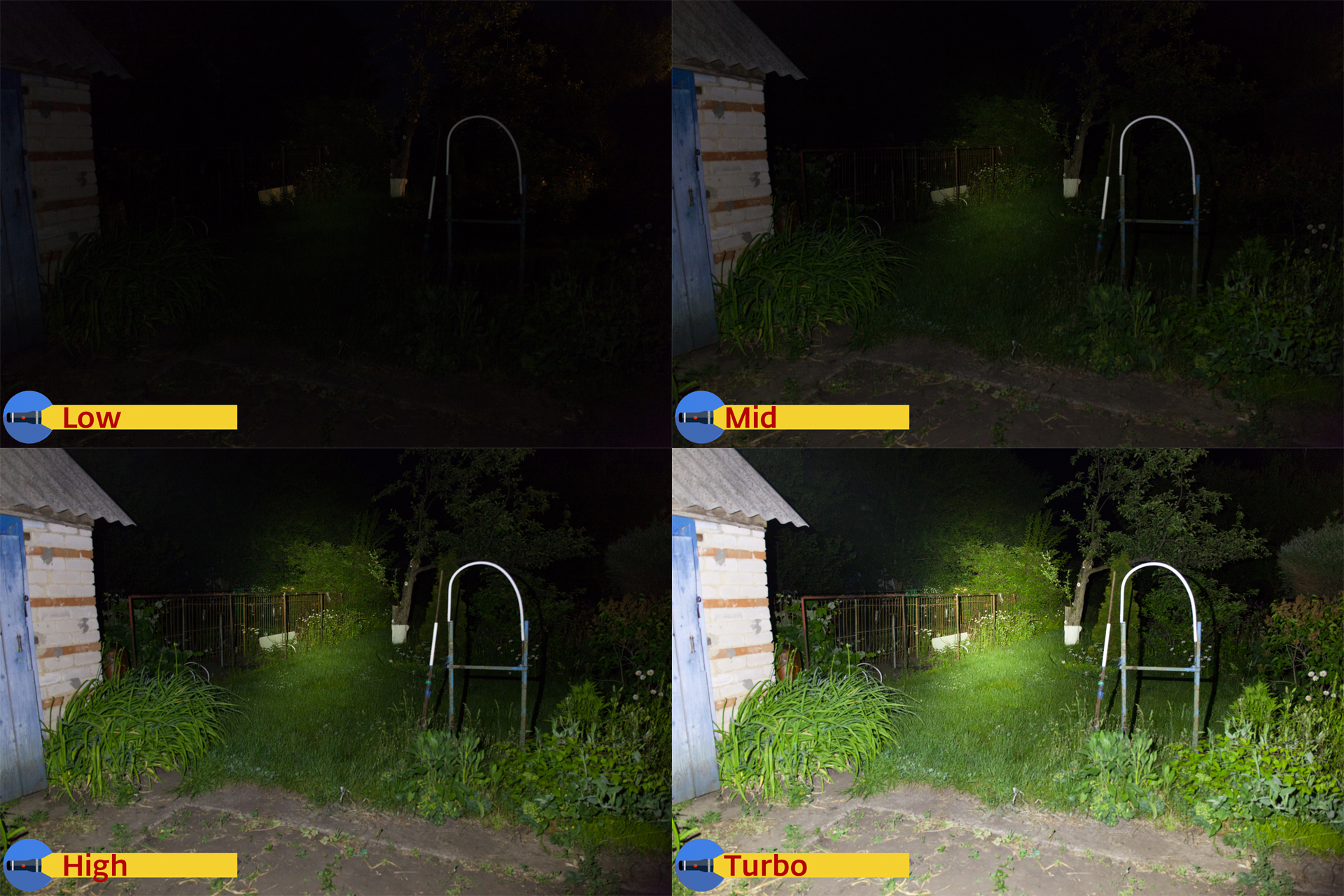 But! There are now several models with the XHP70.2 LED that can produce more being the same size as SP40. As an example - OLIGHT PERUN on the right with its 2000 lumens in turbo.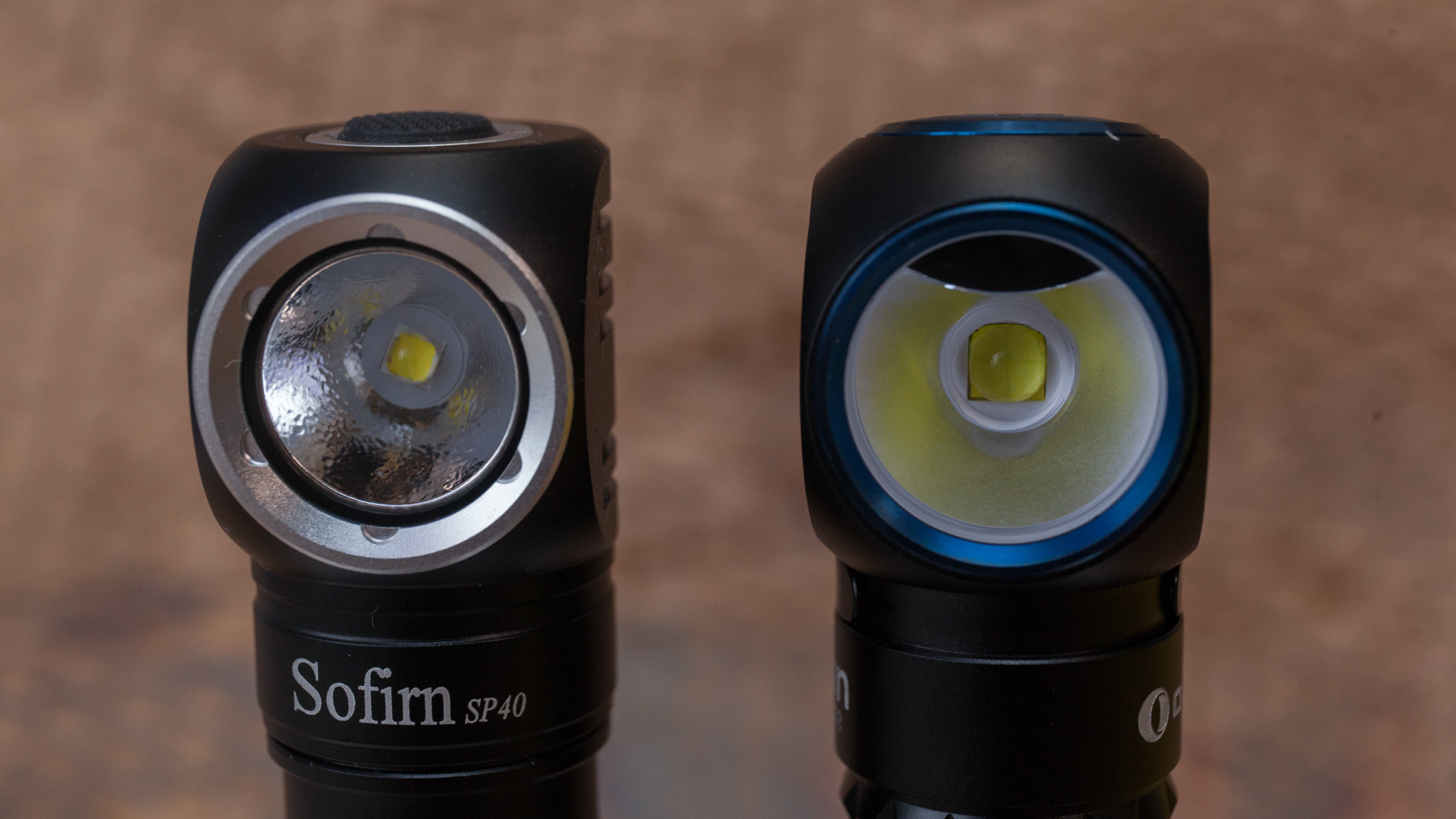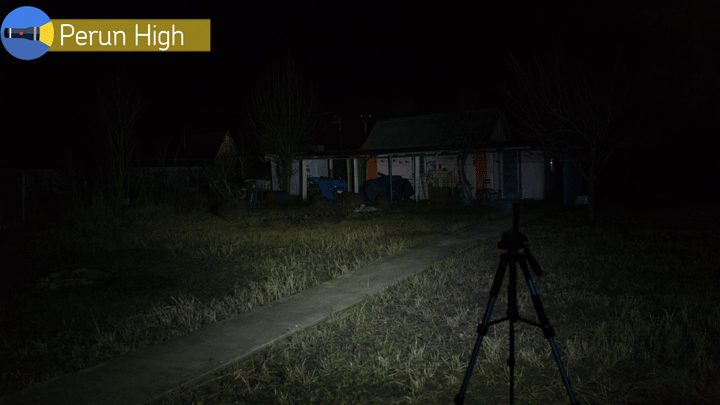 And here is the most, the most important point, which so many people are unaware of. More brightness -> more heat. For this simple reason, a good regular-sized headlamp will only be able to sustain a brightness of only 400-500 lumens. The maximum brightness, whether it is the usual 1000 lumens now or something higher, is limited to something like 1 minute before the headlamp body heats up and the thermal cutoff drop brightness down.
Cheap models dont have any thermal or timed stepdown in for a simple reason - they are too primitive. But there is no reason to worry about this. No matter what thousands of lumens is promised, all they simply does not reach the level at which the thermal cut-off would have worked.
Here are the Skilhunt and Olight specs.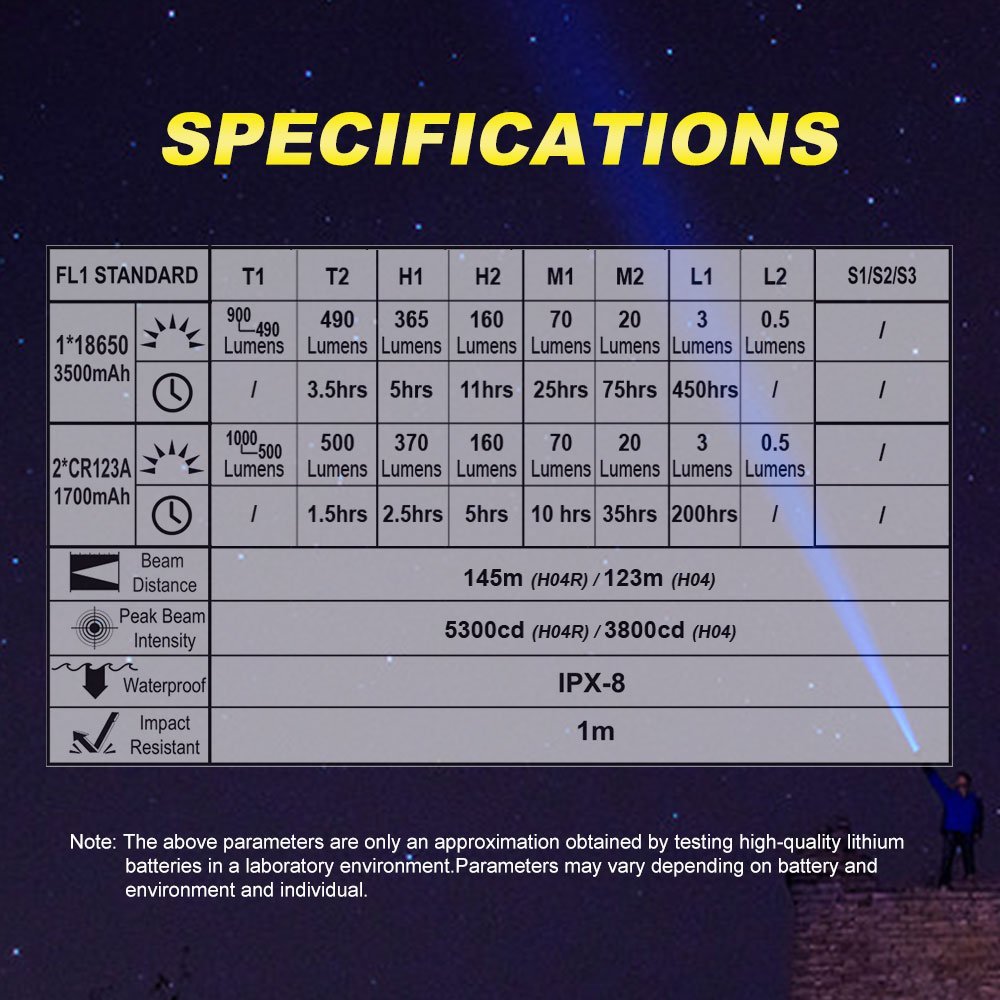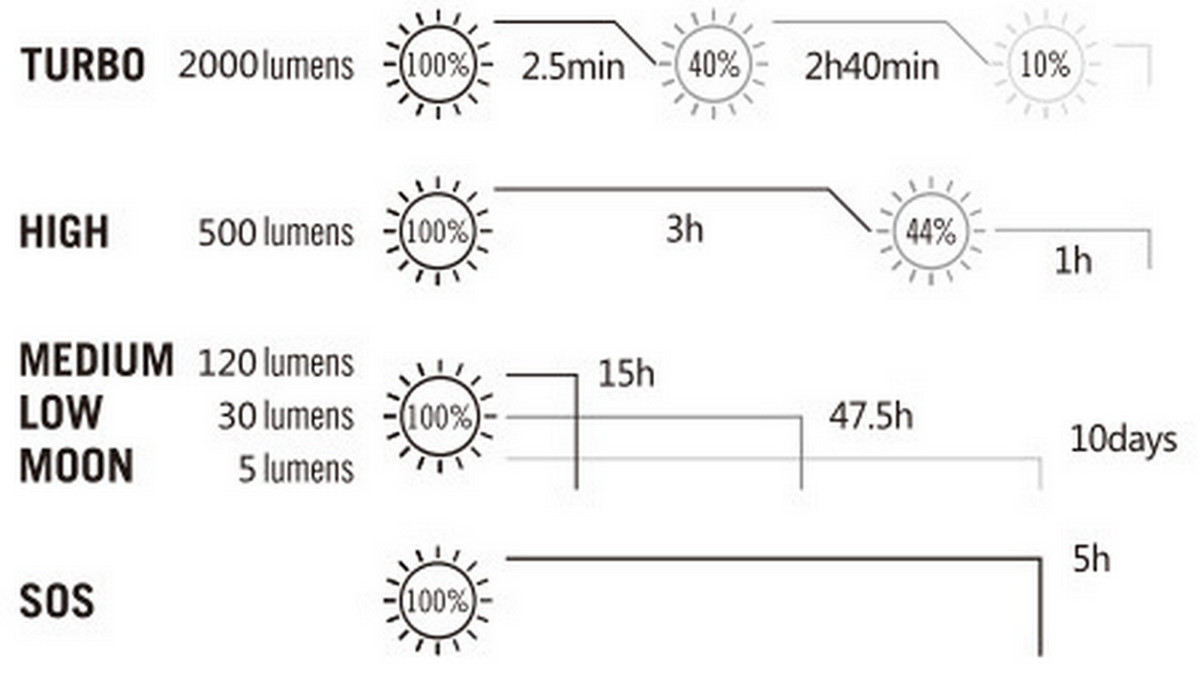 Here's what Led Lenser promises. in their...omg, i`ve just seen that price!  300EUR headlamp. 


What specs make me say "Cut the crap!" and what are truth and a normal, with convenient selection of modes. Which one? decide for yourself-)

The only headlamp I know that actually holds 1000 lumens is the ACEBEAM H30. This is a very expensive (not that one, after watching model above), very bright and very good model.
An uncompromising choice for those who are looking for the very best and are ready to spend money on it. Due to the capacious 21700 battery, its T-shaped body is slightly larger than usual one, and this excess of metal just removes all the excessive heat. If seller show you some other headlamp and say that it keeps 1000 lumens constantly, without stepdown - he lies to you. Just ask him for runtime charts and show him that ou know words like thermal stepdown. He will shut up and start mumbling, i`m sure.
After years of reviewing, i collected dozens of runtime for headlamps, so i know what brightness you should count on and for how long. I speak with full confidence.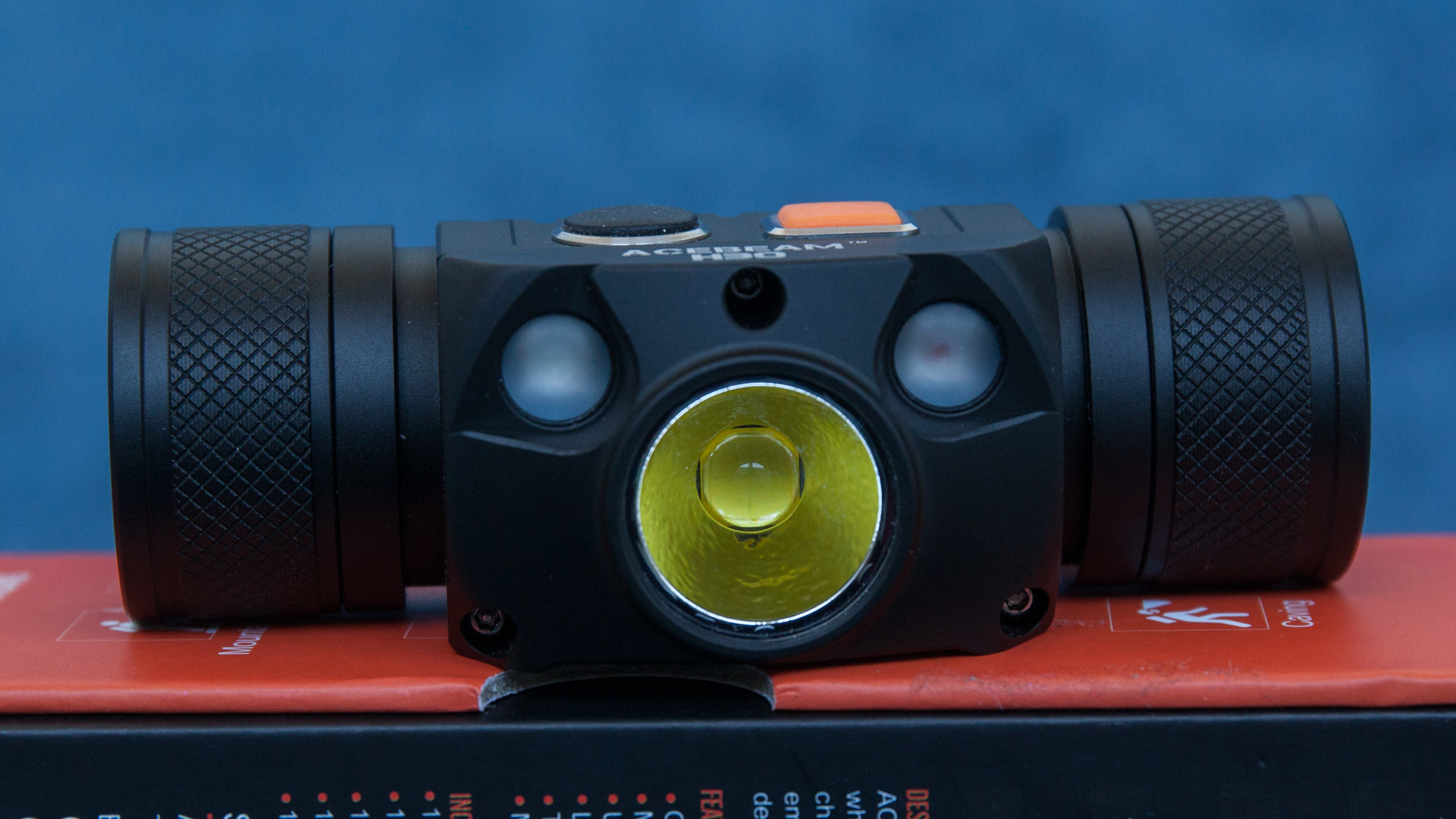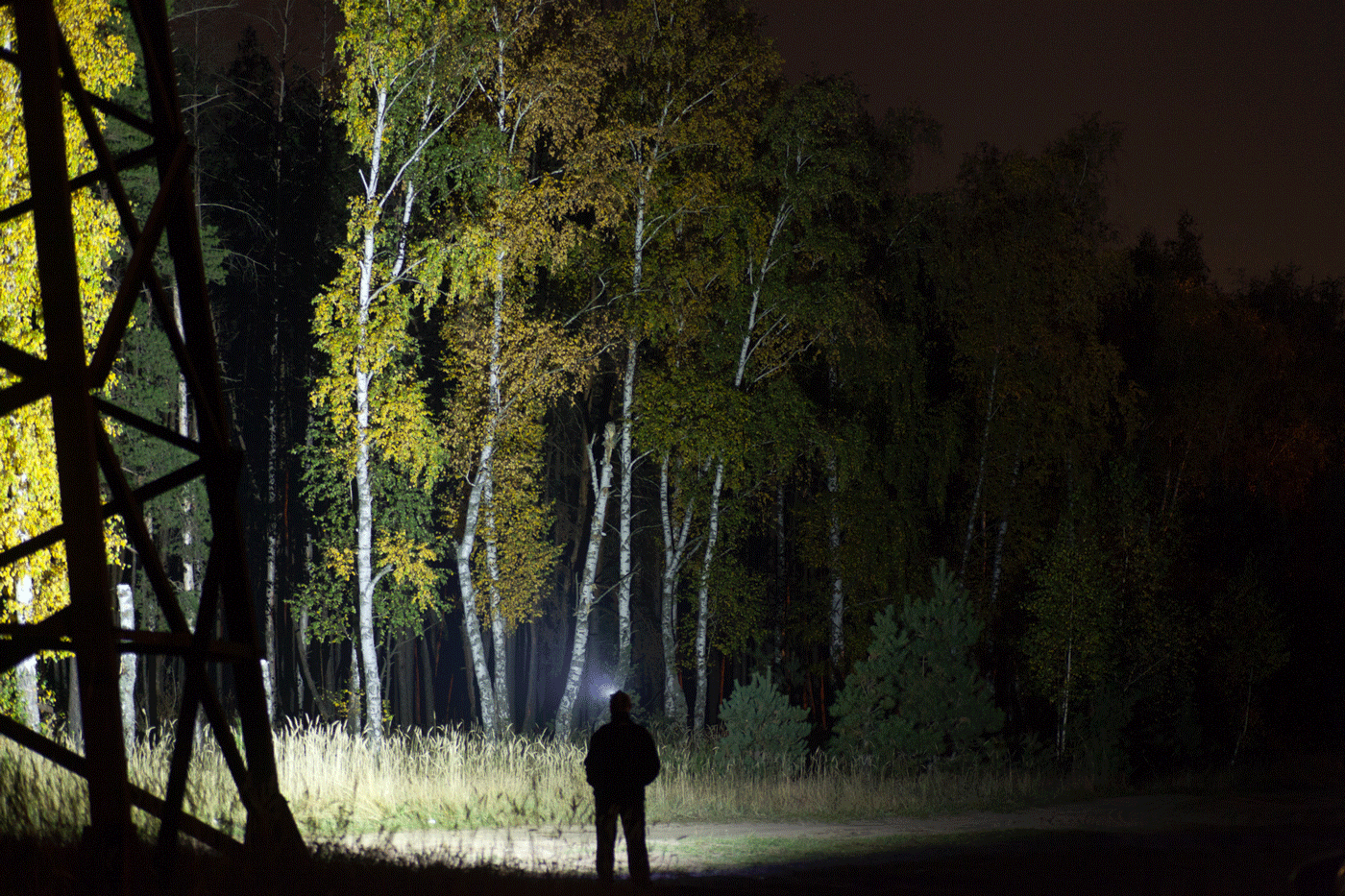 just watch it`s runtime chart.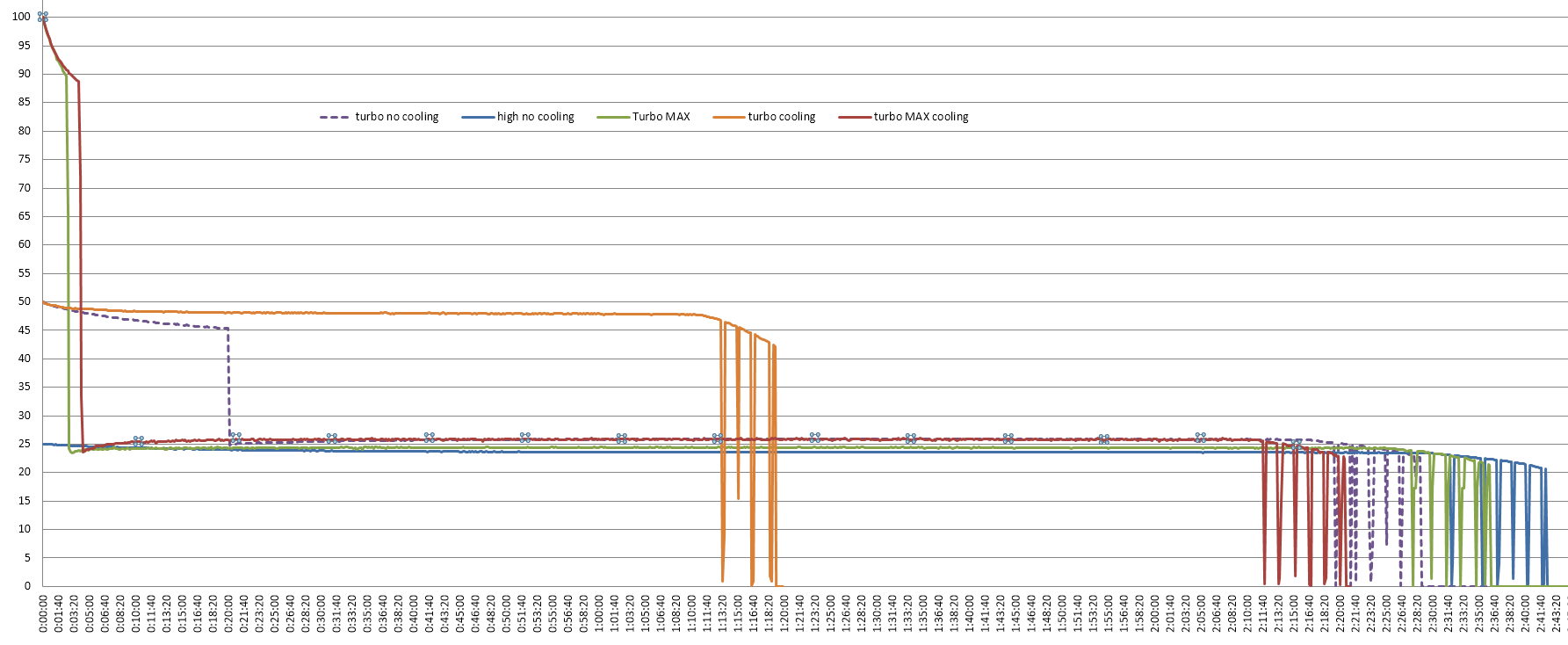 But, i believe that where are so few situations when you`ll feel lack of high lumens. My experience shows that you even 400-500 lumens are too much for walk around light and, especially, for close range work like car repair.
But what about the mutant models with 3, 5, 7 LEDs? There is one popular model, as example, LITWOOD, disgusting in all its characteristics. I`d change "L" for "SH"... There are sooo many similar freaking models at aliexpress and other on-line stores, with the only difference in logo and the degree of lies in the specification. I had a chance to hold this these headlamps in my hands - they are terrible.
Why are they made, if they are so bad? Elementary - such amount of LEDs will impress the inexperienced buyer, who begins to feverishly calculate what they say is one (two \ three) thousand lumens from the main, and even half of the additional ones, wow, what brightness comes out in the end! I confide - i was the one, years ago, also bought such device -) .
But in reality, a tiny current is distributed between all of them. And only on with fully charged batteries, within an extremely short time, such headlamp will approach to its maximum brightness. I mean the one which is usual for any normal model. Then the brightness will begin to decrease rapidly as the battery discharge. And, yeas, it is simply inconvenient to hold such piece of junk on your head.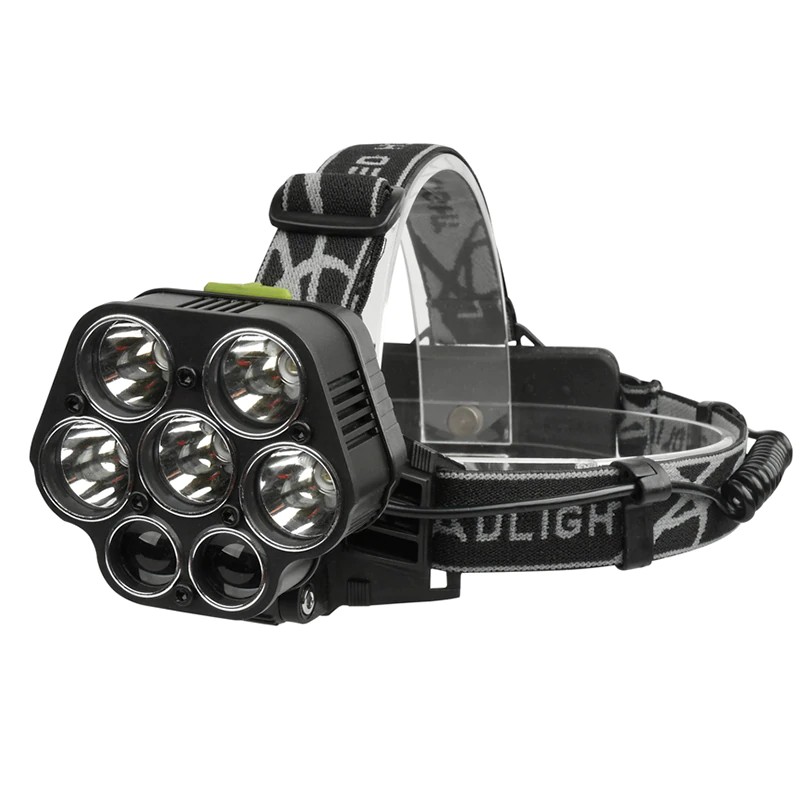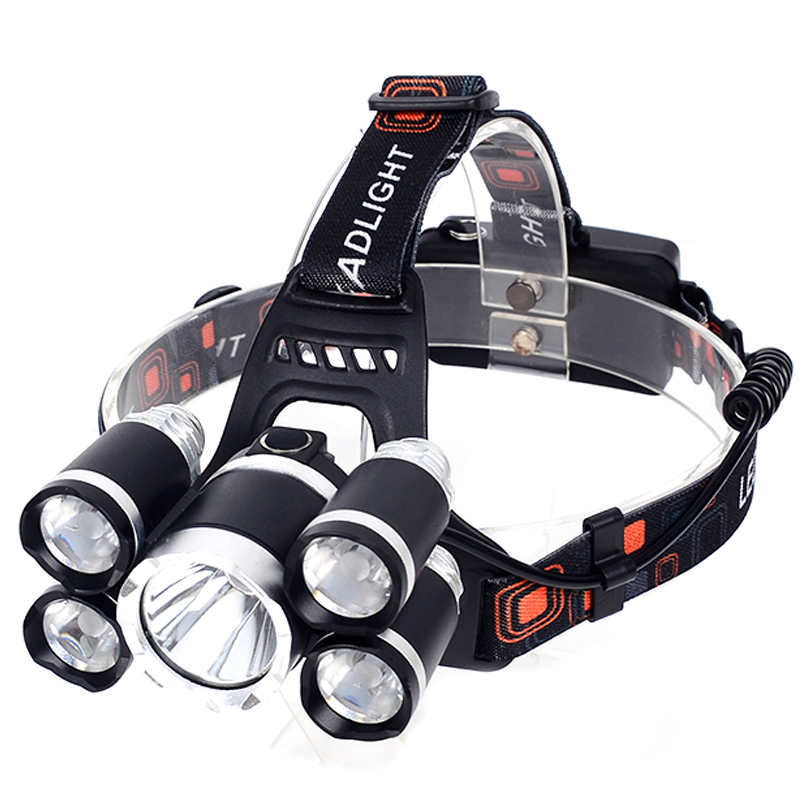 Even in the top bright barnd models. 1000 lumens will last for around 1 minute even if they can give even more lumens in turbo mode. But 1000 lumens is the maximum brightness limit for the exceptional majority. And remember about thermal cut-off, which drops the brightness to a level of something of the order of 400-500 lumens with only one exception of Acebeam H30.
Bottom line. 
Zoom, T6 LED, plastic body, powered by 2 or three AAs - all this clearly tells you that they are fooling you, promising something more in terms of brightness than 300-500 lumens.
Battery.

There are 4 options. Let's take a look at each one.

AAA

In the vast majority, a AAA powered headlamp will be plastic, low-powered and lightweight. In the best case, it will give out more somewhere 80-100 lumens for at least a long time and the maximum real brightness will be no more than 200 lumens for a simple reason - battery is not powerful enough for greater brightness. Of course, I'm talking about its normal runtime, not about a flash that drains the batteries in a few seconds.
Of course, this does not prevent sellers from promising the same 1000 lumens. Well, for example, above-mentioned LITWOOD, well-known among ultra-budget lovers
How to choose the right headlamp (plus headlamp ratings for 2020)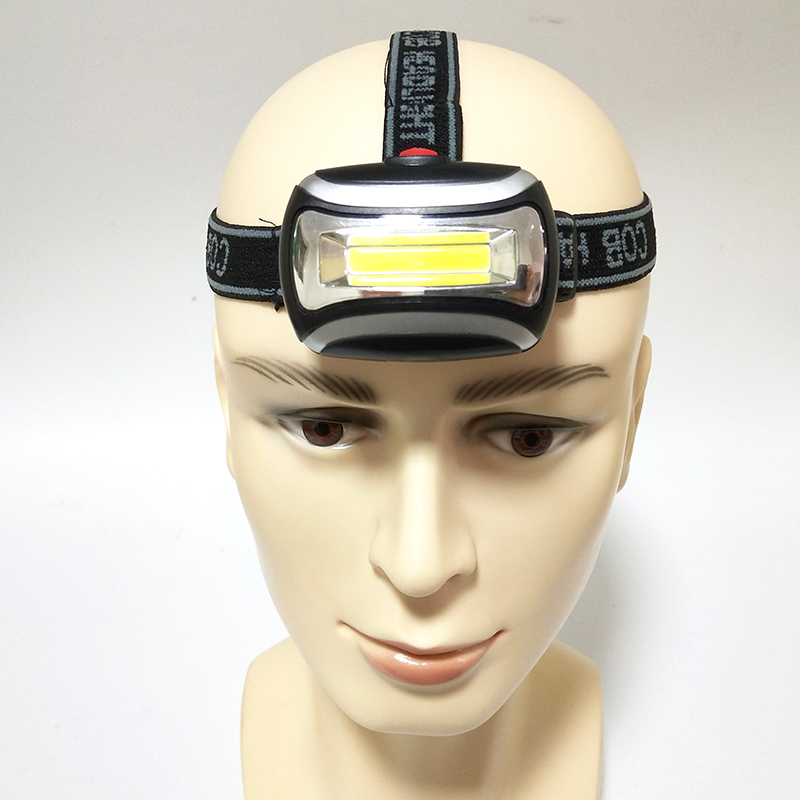 Only ONCE I`ve seen a microscopic (and really cool) 1xAAA powered headlamp. Lumintop HL AAA. Unfortunetely it is discounted model here, you can buy it only from someone`s collection, and chances are low that anyone will get rid of it.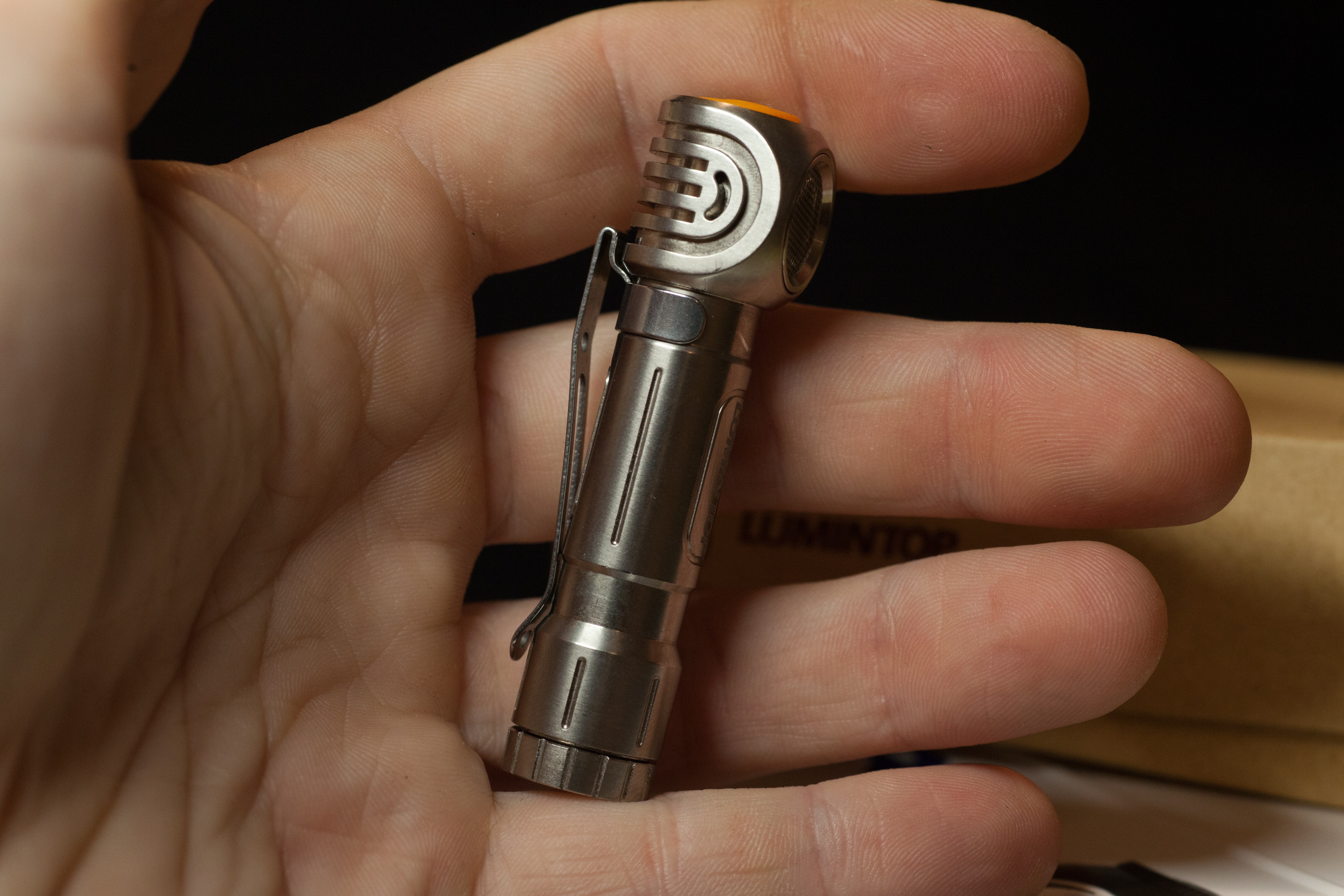 Typically, you meet 2xAA or 3xAAA.
AA \ 14500
Before the advent of 18650 batteries, this was the only standard size. It is currently only used for a small number of lightweight and compact headlamps. The 14500 is the same size, but with Li-Ion chemistry and 3.7v voltage, which allows for higher maximum brightness.
As an example of a good, quality headlamp in this category - ACEBEAM H40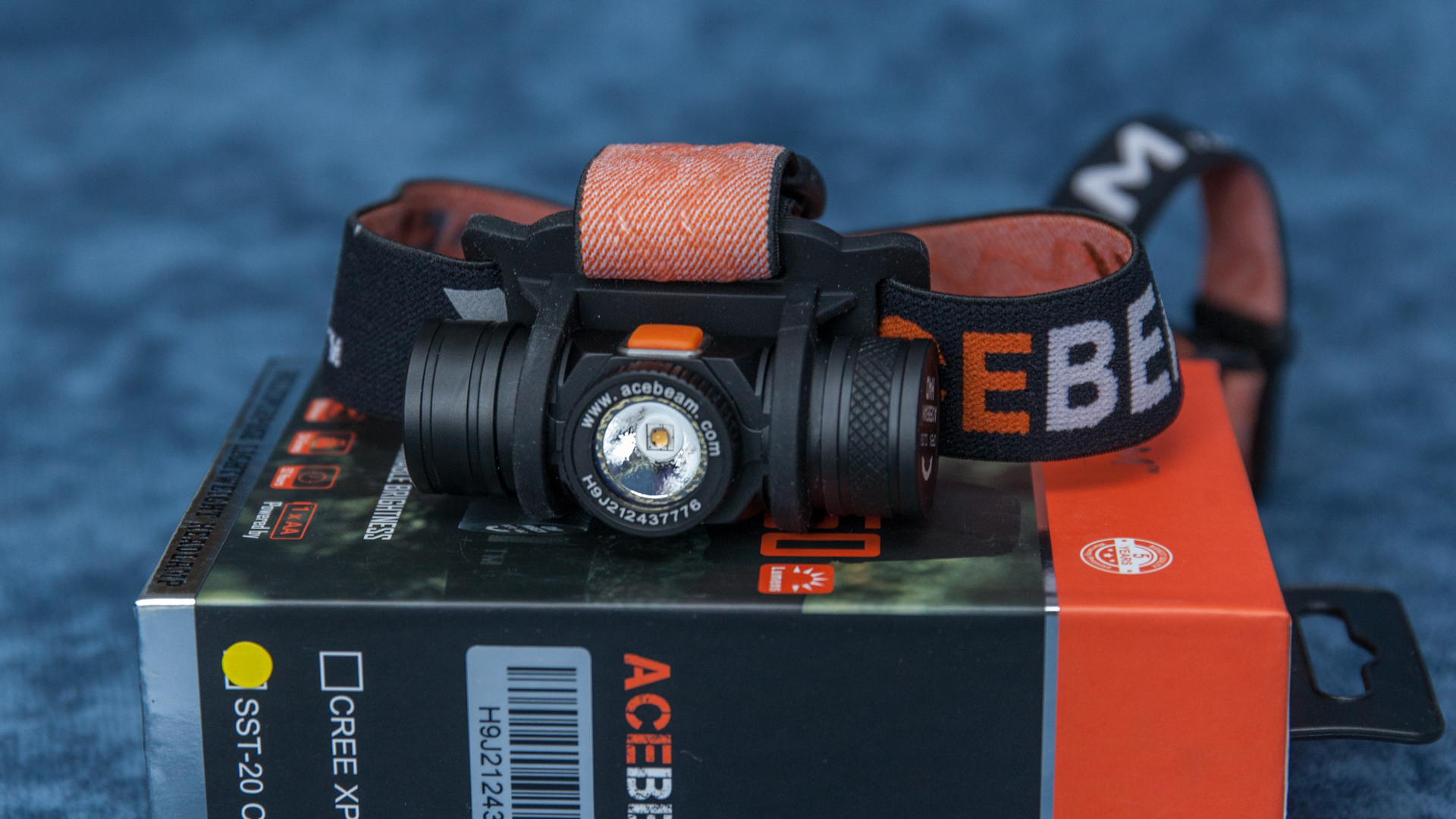 Buying 2xAA models still makes sense, it can be good and lightweight plastic headlamp for kids, for example. The variants with 3xAAA are already too large and with the maximum probability it is some kind of game with incredibly overstated characteristics.
18650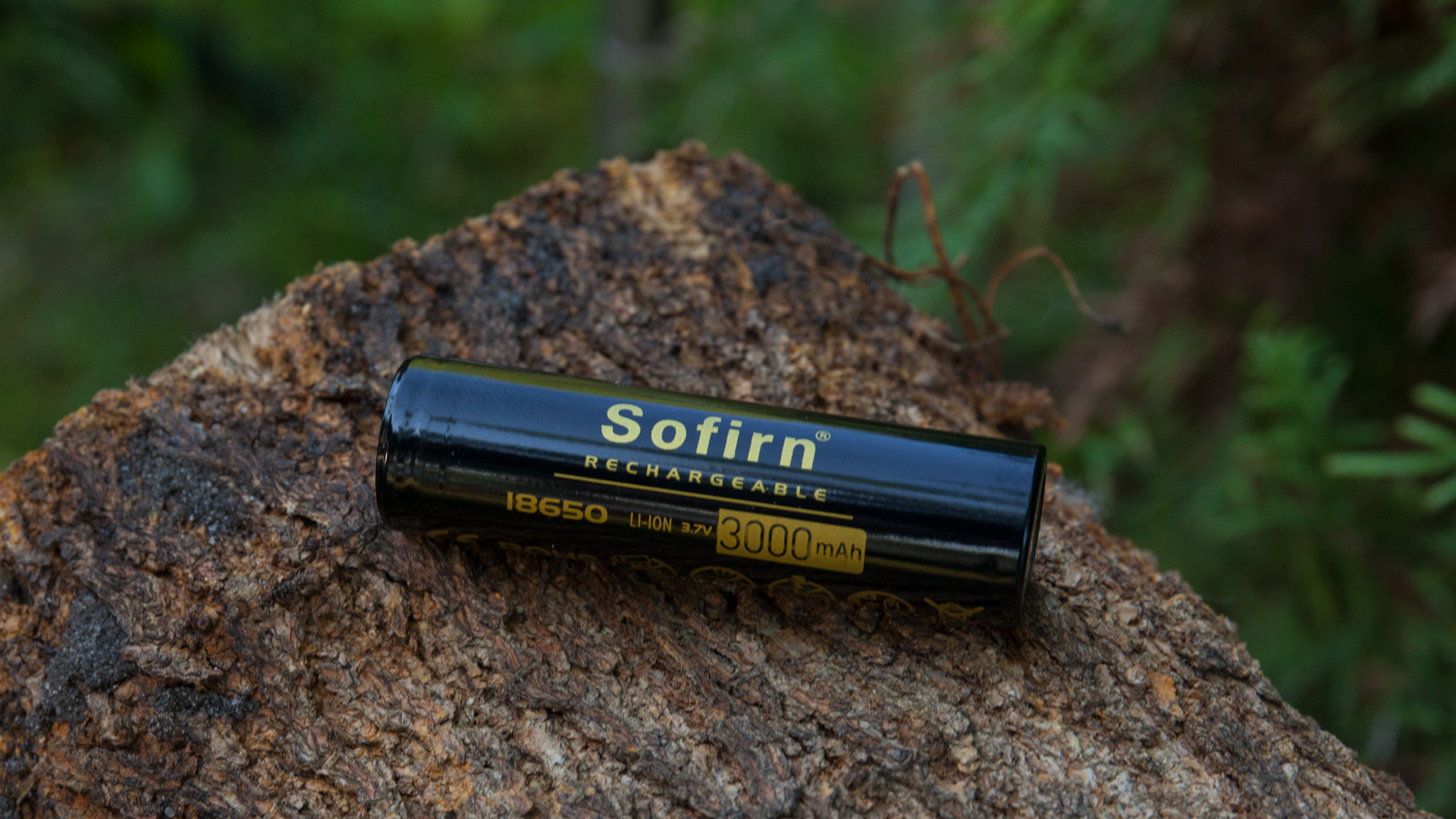 The most common battery, Li-Iion in 18650 format, has dominated the lighting market for many years, but I am sure it will pretty much lose its position under the pressure of 21700. The latter allows achieving much higher capacity with virtually the same dimensions and weight.

In fact, all headlamps are powered by batteries of this size. I will not add anything new to what I have already said. A headlamp with a 1x18650 battery, simply because of its size, is not able to sustain the brightness of more than 1000 lumens. And 2x18650 means a remote block, so head unit becomes even smaller and it becomes even more difficult for it to dissipate heat. In short, again - if you are promised more than 1000 lumens, this is a lie. Well, the head unit will not withstand heat of such brightness.
21700
Now, in the middle-end of 2020, there are only a few models with such a power supply on the market, but I'm sure everything will change in the near future. 21700 powered models will only be symbolically larger than 18650, but the increase in runtime will be enormous. If you enlarge body even more, as in the case of the Acebeam H30, then you can fully use all the advantages of this battery: the ability to pull high brightness for a long time and sustain brightness which is maximum and short lasting for any other model.

Recently it became possible to buy such a powerful and inexpensive headlamp. Sofirn (aka Wurrkos) HD20. full review here
Dual light (near / far / both), type-c charging with the ability to work in power bank mode, a magnet at the end, flexible UI, 21700 battery and all this for quite reasonable money. If you need everything at once, and somewhere for half the price of Acebeam H30 - then this is what you need.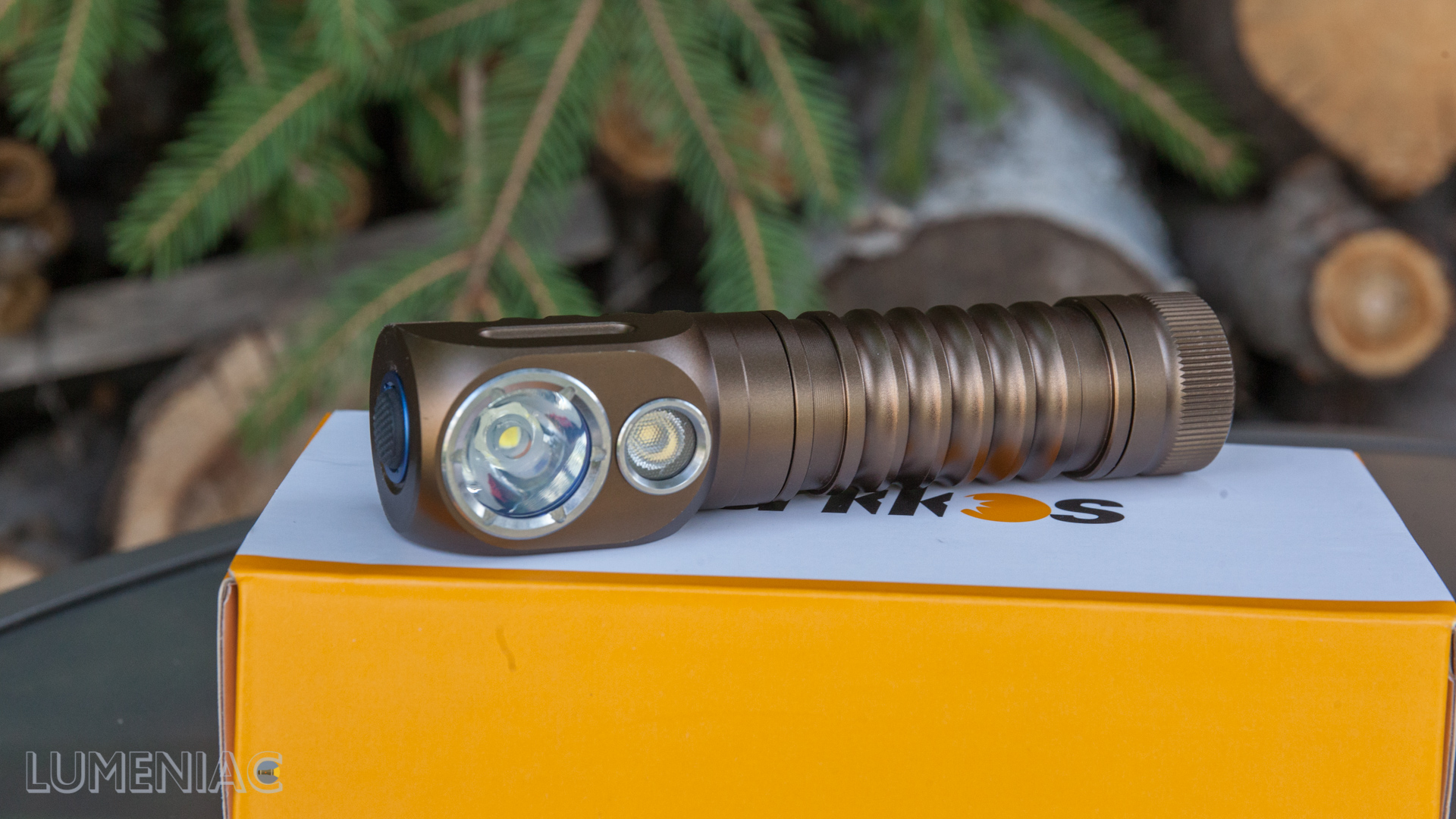 LEDs

If we are talking about cheap junk typical for below-10$, then this is the well-known T6 LED (no-name LED, actually, clone of clone). The next is the no less widely known Cree XML-2, which for the last 5 years has been the de facto standard, until more energy efficient and somewhat brighter XPL HD took it`s place..

Higher brightness can be achieved either by installing a brighter LED such as XHP50.2 as in Olight Perun (about 2000 lumens) or XHP70.2 (about 4000 lumens) as in the same Acebeam H30. As I mentioned, there are only one such models, as time has shown, even 1000 lumens is already an excess.
The second method is used much less often, it is an array of 3-4 standard brightness LEDs.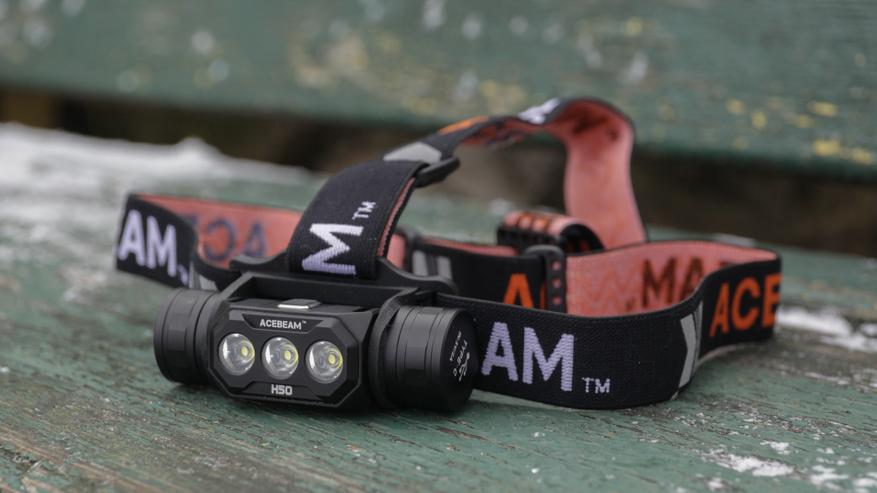 Like in Fireflies PL47 GEN II.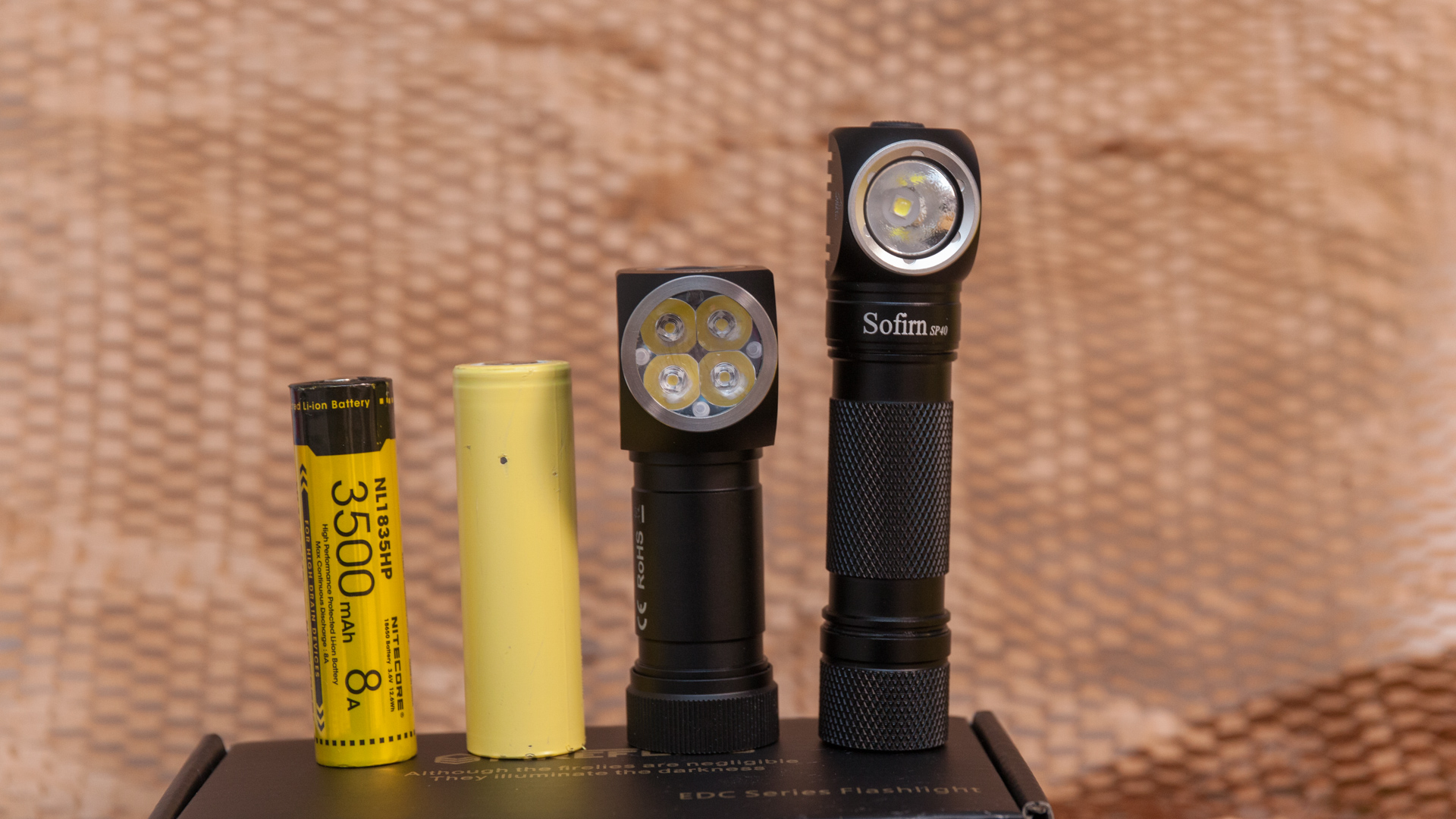 Agree, there is a difference between how several LEDs look in the normal model below and in the pop-eyed squalor for 10 bucks?
Less bright headlamps with a built-in rechargeable battery or AA power make use of XPG / XPE LEDs.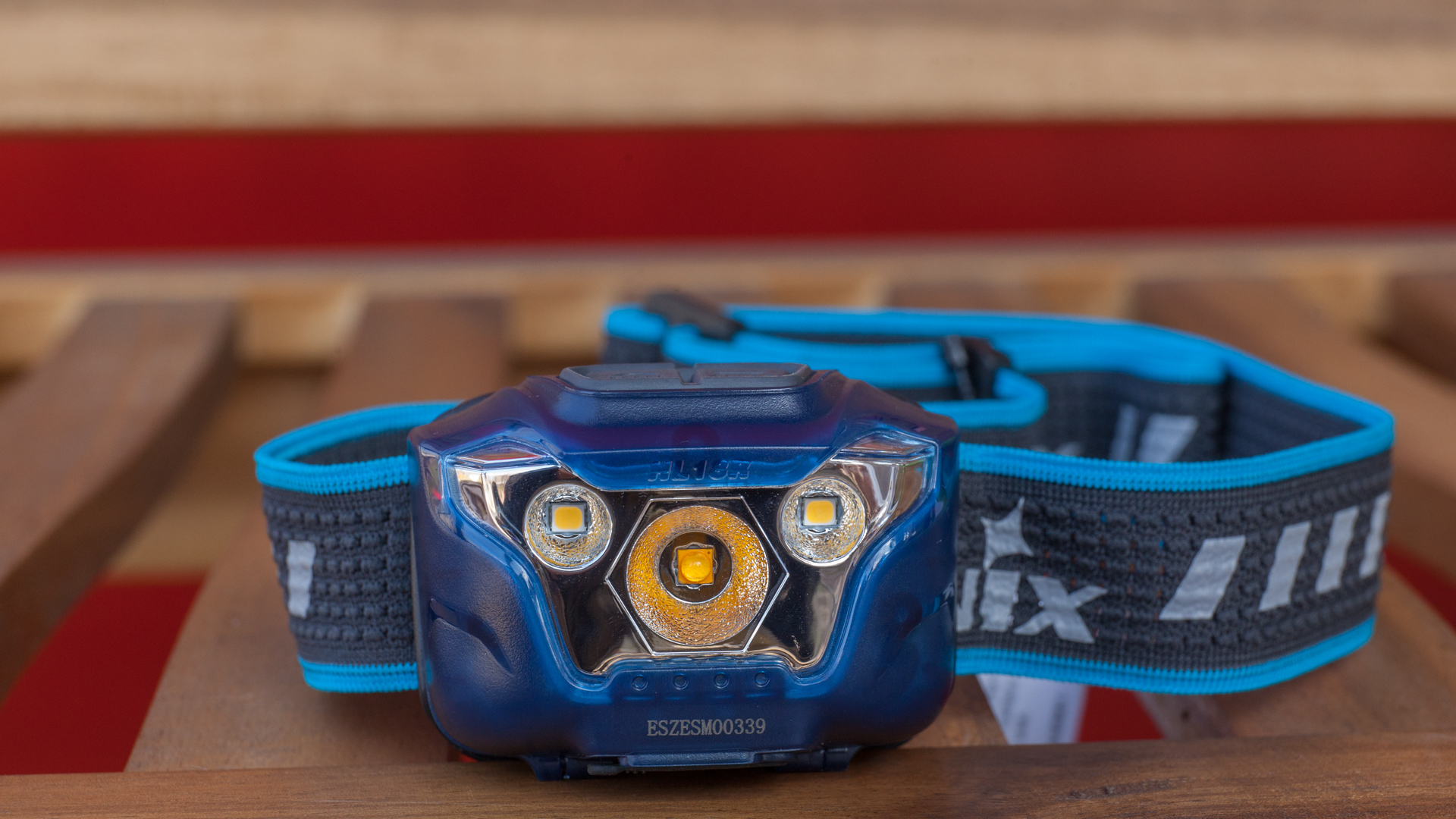 Important. There is NO LED as XHP90.2 , or XHP100, or any other numbers above 70.2. If you see any of them - that is crap. Time to stop talking to seller or close page.


Do you need a zoom in headlamp?

Retractable optics are a matter of taste. Personally, I'm a big opponent. If you need diffused light for close work, get headlamp with TIR optics.
TIR-optics is an array of lenses that redirect light in a certain way, focusing or blurring it.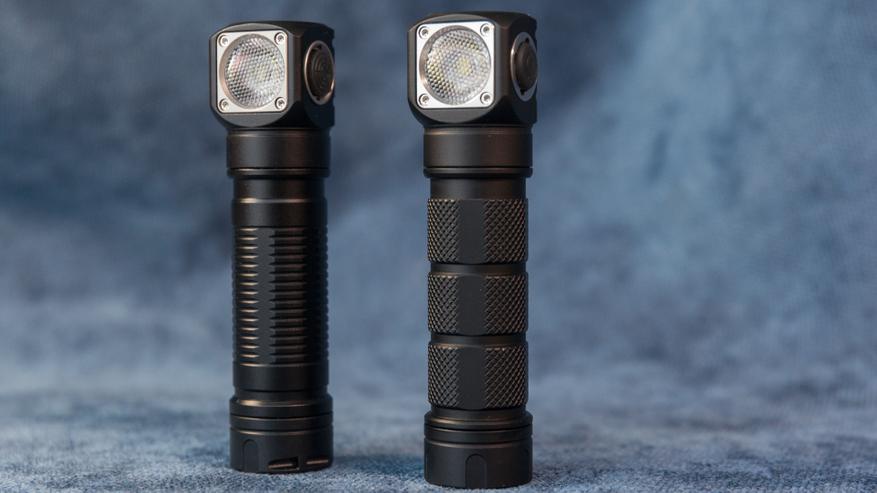 There is a variant with a combination of throw and flood lenses. A great example of this is the PANDA 3 from YPL. You can also consider a number of FeniX ( Like Fenix HP65R)  or Nitecore models. Ah, or abovementioned Wurkkos HD20 with 21700 battery.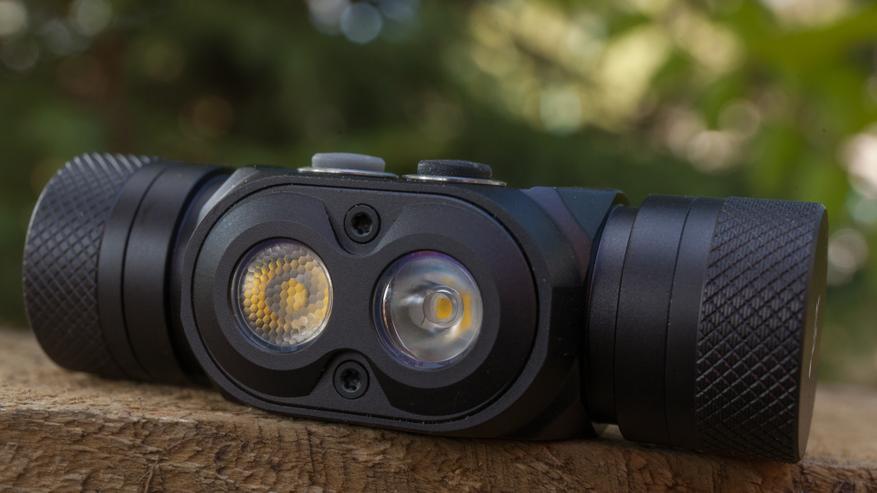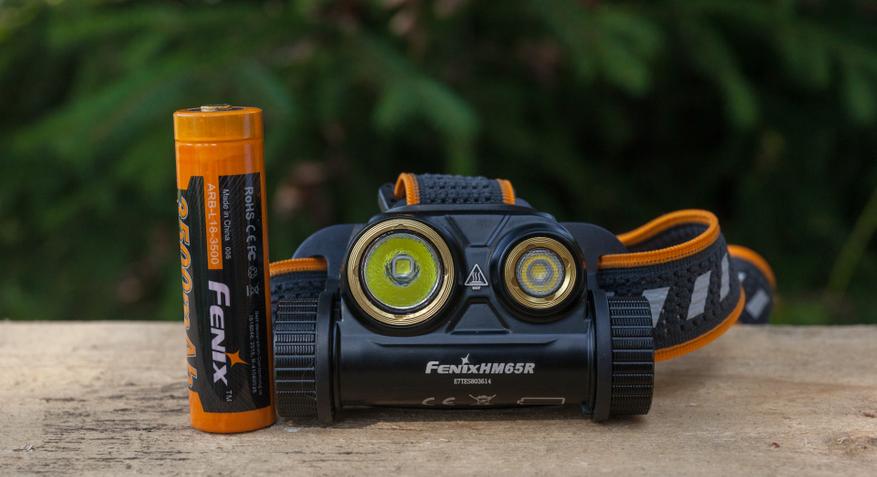 As for throw , the zoom system will somehow focus the beam into a square with veins and gives a throw at 75-100m range. The question is that it is almost impossible  to get real throw without deep reflector (another option is rarest combination of Osram LED + narrow angle TIR lense).
And there is no space for it in headlamp. So you cannot get real throw. And in mose of case, you buy headlamp to work in close range. So, that is why there is no real long-thrower headlamp. At all.
If you are a big fan of zoom systems, then you can spend A LOT for Led Lenser, and get rid of these veins in the far position. At least i believe, so.  You will also get rid of stabilization, normal selection of modes and  UI. But you will have a expensive headlamp with nice design and proud feeling that you`re the guy with most expensive headlamp in neighborhood.
UI

An important point that many people neglect when think only about brightness.
What should be here?
a) Syper-low "firefly", "moon" mode. Hidden from the general mod set. It is very, very convenient to turn headlamp on at night and not get blind. As a rule, you just need to hold down the OFF button to start this mode. And then, as the eyes get used to it, you can gradually switch to a higher brightness.
b) The same about Turbo mode. no use to include it in primary mode set. It is much more important to be able to instantly start turbo when flashlight is turned off. This is usually 2 clicks
c) Mode memory . It is definitely pleasant and convenient to turn on the headlamp in the same mode as before. Will it be convenient for eyes accustomed to the dark if you turn it off at 70lum and turn it on again in the next 300lum?
d) Lock mode. Not so important, but better when you have it. In some models (Lumintop HL18) there is a nice feature when in locked mode, when the button is pressed, you can get minimum brightness from button hold. This allows you to use the headband for an emergency without unlocking it. Release the button - the light is gone.

Usually, the L-shaped model can be locked by simply unscrewing the battery cover slightly.

Panda3, Wurkkos HD20 , most of the Olight andn Skilhunt, and it seems that all Acebeam models have really good UI. Sofirn SP40, Lumintop HL18 are also quite good. Zebras, of course, and Anduril based models. I dont mention all them here as experienced users know them anyway, and once you read this - seems that is just start of your jorney in search of good light. 
What shouldn't be in normal UI:
a) strobe and SOS in the general line of modes. who needs this flickering in the eyes every time?
b) only 3 brightness modes. The maximum, as a rule, will be too bright and quickly discharge battery. And minimal, again, or useless outdoors (too dim) or too bright (for a tent)
Ideal, as for me, when there are 3-4 main modes and a firefly and turbo framing them in a hidden form with instant access.
Well, that's probably all. And now my rating of headlamps. It is rather arbitrary, since a model suitable for some requirements will not be interesting for others. Naturally, it is subjective and I made it based on my personal experience of testing and using headlamps. I fully understand that the proud owner of some other moder would disagree.
My rating of LED headlamps for 2020
it is subjective. and picked for unexperienced users with different budget and different scenarious of use. 
that is not really top list with #1 and #10.  Order may be random, as they all are different , each one is good for it`s feature: size, price, throw, form-factor etc. 
LITWOOD Z30 (and under a bunch of different other names).

Aliexpress  \  Amazon
Of course, there is no brightness and good build quality here. But the penny price tag and an unexpectedly good combination of diffused light, convenient for work near, and a relatively tolerable distant one make it a justified purchase for someone who is seriously limited in money. There is a built-in charger. The light is bluish, with wild PWM flicker at low brightness. It is quite suitable to be thrown into the glove compartment or on the countryhouse shelf for rare needs. Included 6000mah battery, of course, is complete junk and it is absolutely not worth buying.
+ price (!)
+ two types of light
+ built-in charging
+ low weight
- maximum brightness about 300lum
- the brightness is not stabilized, as the discharge progresses
- bluish light
- PWM flickering at low modes (it is absolutely impossible to use it as a work light next to something fast moving, relatively speaking, the same cutter)
- poor workmanship and cheap plastic
- moisture protection no higher than rain
  

 Cheap noname rechargeable headlamp in the car / in the countryhouse .

I bought it from aliexpress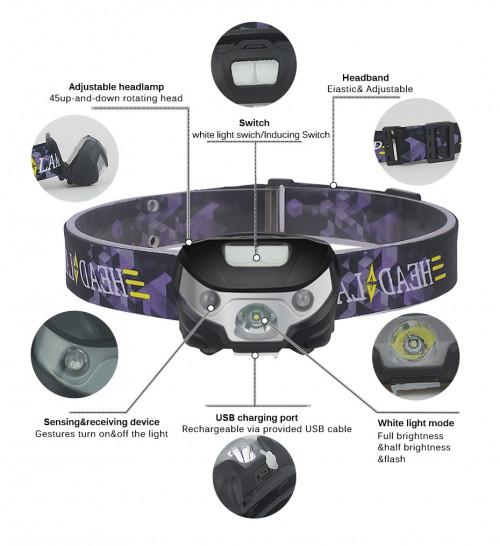 Again, this is an excellent example of deception with a monstrous overestimation of real characteristics. The headlamp has in a rather nasty cyanotic color, it is made cheaply from cheap plastic.
But it has a good runtime from a fairly capacious built-in battery and built-in charging. With an abundance of good model, this one more than once helped me out in the country, and it help familiar bus drivers in car repair works, i order some for them.
The GIF perfectly shows what this supposedly 3000lum forehead is capable of, in comparison with others. And this is also the maximum brightness, which will soon drop. But for work at arm's length, even lower brightness is enough.
In short, rubbish, but at its price, it's not so bad for it`s small price.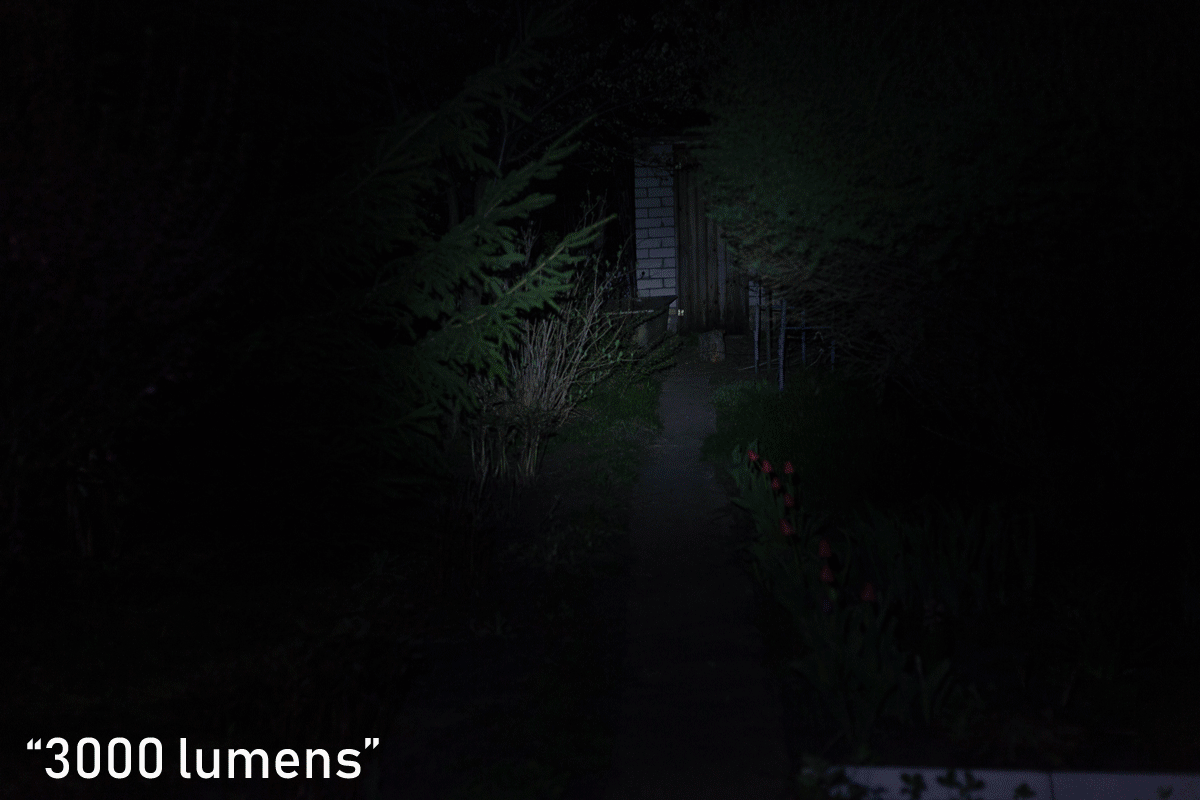 The most popular zoomie headlamp
 ( aliexpress  \ amazon )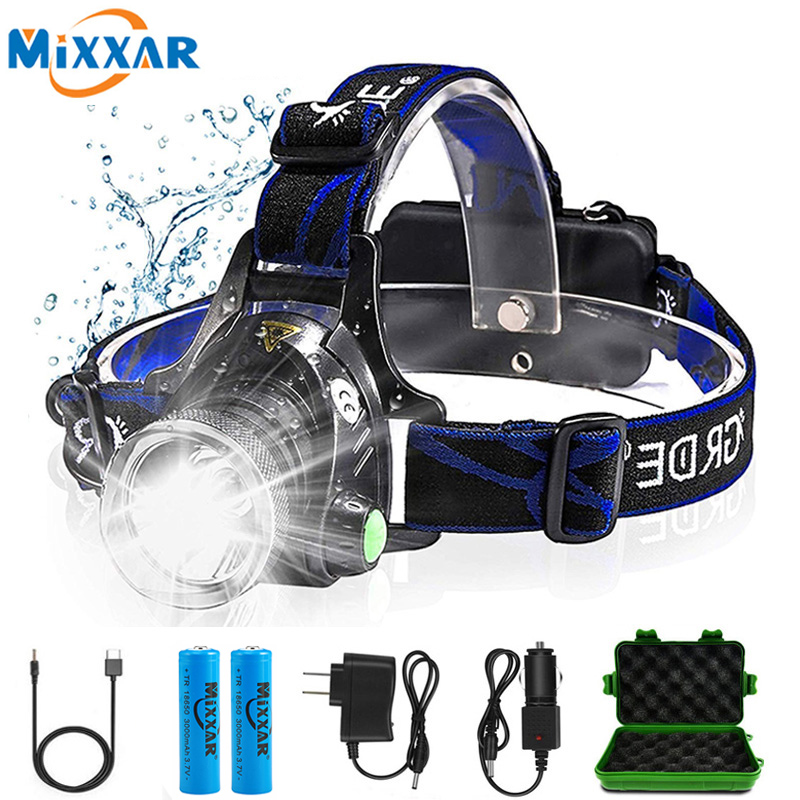 Why is this cheap headlamp, which personifies everything that I was so fussy about, presents here? Reason is simple.  It is very cheap and has quite a long runtime when working from a pair of good 2x18650. I would also call it reliable, after all, can refer to my father`s experience again. 
Everything is terrible here except for the price and 2x18650 battery. Bluish light with nasty light distribution, complete lack of stabilization ... But if you need a super-cheap 18650 LED headlamp which you`ll not regret when it die - here's your luck. Just take normal batteries, not a complete candy made of sand and tin. 
And, btw, it can survive a hell long use. May be not ) That is lottery. 
 NITECORE HC70
(aliexpress \ amazon)
Perhaps, this models is closest to be long-throw one.
A specific thing, both in terms of the form-factor of the headlamp with a remote battery pack, and in virtue of a relatively deep smooth reflector. The first allows you to count on a long runtime, the second on at least some range. For a headlamp, throw is far from being so important, but there are people who are looking for it and are looking unsuccessfully, in general. Here you can somehow light up into the distance. For work near this model is much less convenient than the mass of competitors.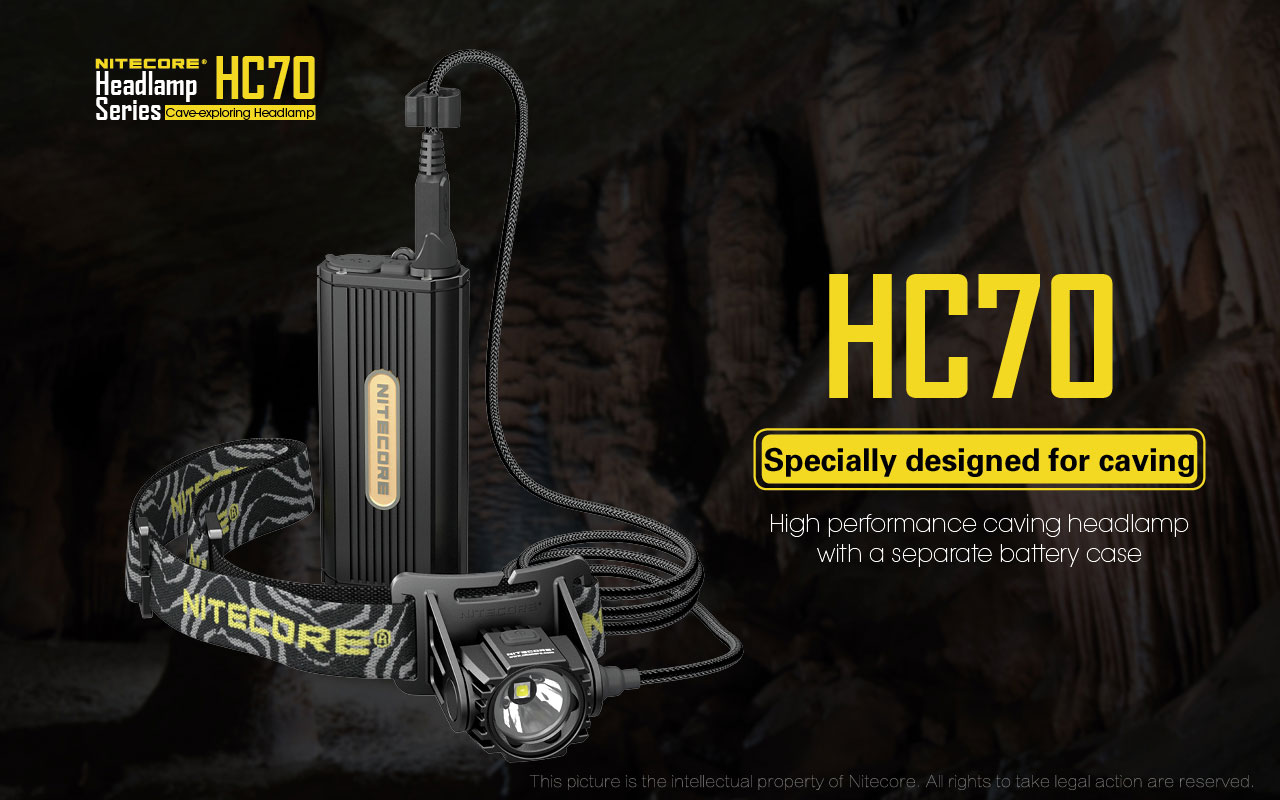 Nitecore Nu32 Rechargeable Headlamp


I hesitated for a long time to put a much less bright and tiny Nu25 here, but decided that it was Nitecore Nu32 that would be more justified due to the demand. This headlamp has an excellent battery capacity, sufficient main light and additional LEDs for red and diffused white light for a lot of everyday needs.
The model is lightweight, small and comfortable. Not cheap, however, too. But of the mass of rechargeable headbands, this one is the most powerful and brightest. I really liked it all except for no stabilization at high.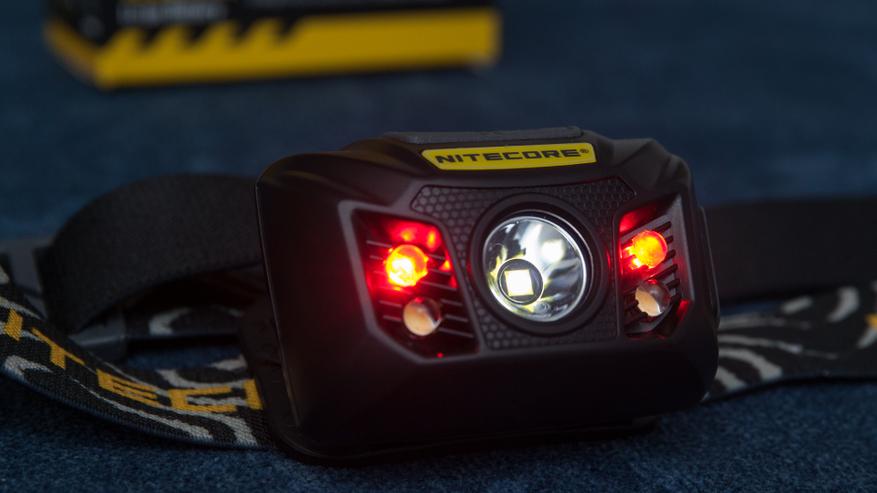 Acebeam H40


This model is very specific, but excellent in convenience and light for its standard size. A tiny headband with 14500 / AA power supply has a smooth brightness control, is not felt at all on the head, looks stylish and shines quite comfortably.
If you purposefully want to buy an LED headlamp with this type of power supply, this is what you need.

Skilhunt H03 \ Skilhunt H04
for a long time Skilhunt H03 was the undisputed leader among popular branded flashlights. The colossal gap between self cost of headlamps and recommended retail price allowed GEARBEST and BANGGOOD to sell them for only $ 29 instead of the usual $ 50.
It has convenient UI, magnet at the tailcap and diffused neutral light. With the announcement of Skilhunt H04, 29$ deal was over, now the new version is on par with the rest of the branded modesl. Skilhunt H04 has been symbolically renewed in design and significantly in handling, adding an additional interface. The minus remained the same - H04 does not tolerate falls well. I myself faced need to send one to manufacturer for warranty repair. They fixed it without problems.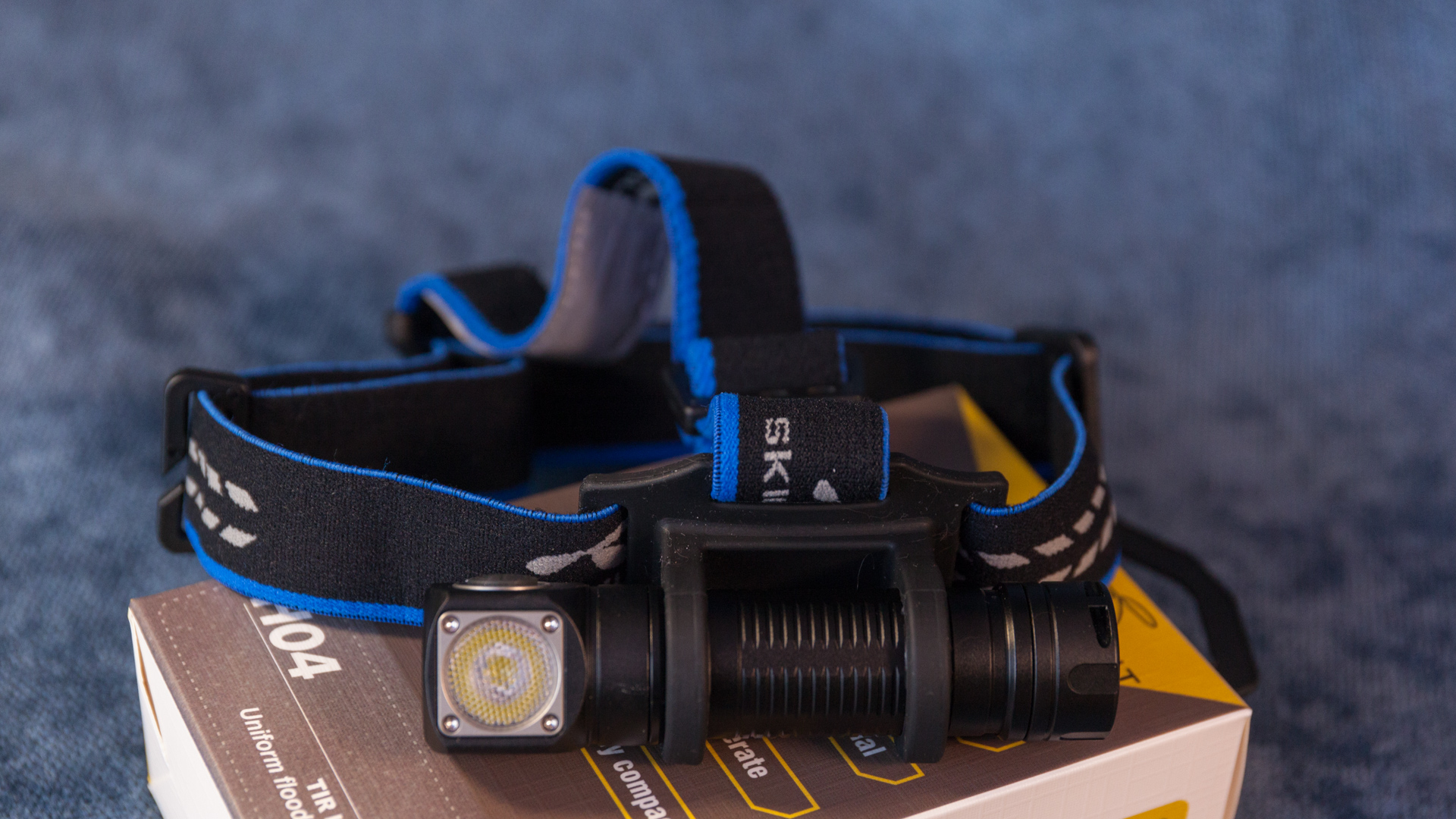 Acebeam H30. The world brightest headlamp.
The model I mentioned so often in this text. Exceptional brightness in turbo and the ability to fully hold 1000 lumens without a drop in brightness. Additional LEDs with different colors. fast charge Type-C and the ability to charge the phone back.
This is an expensive and uncompromisingly bright headlamp for those who are looking for the very best.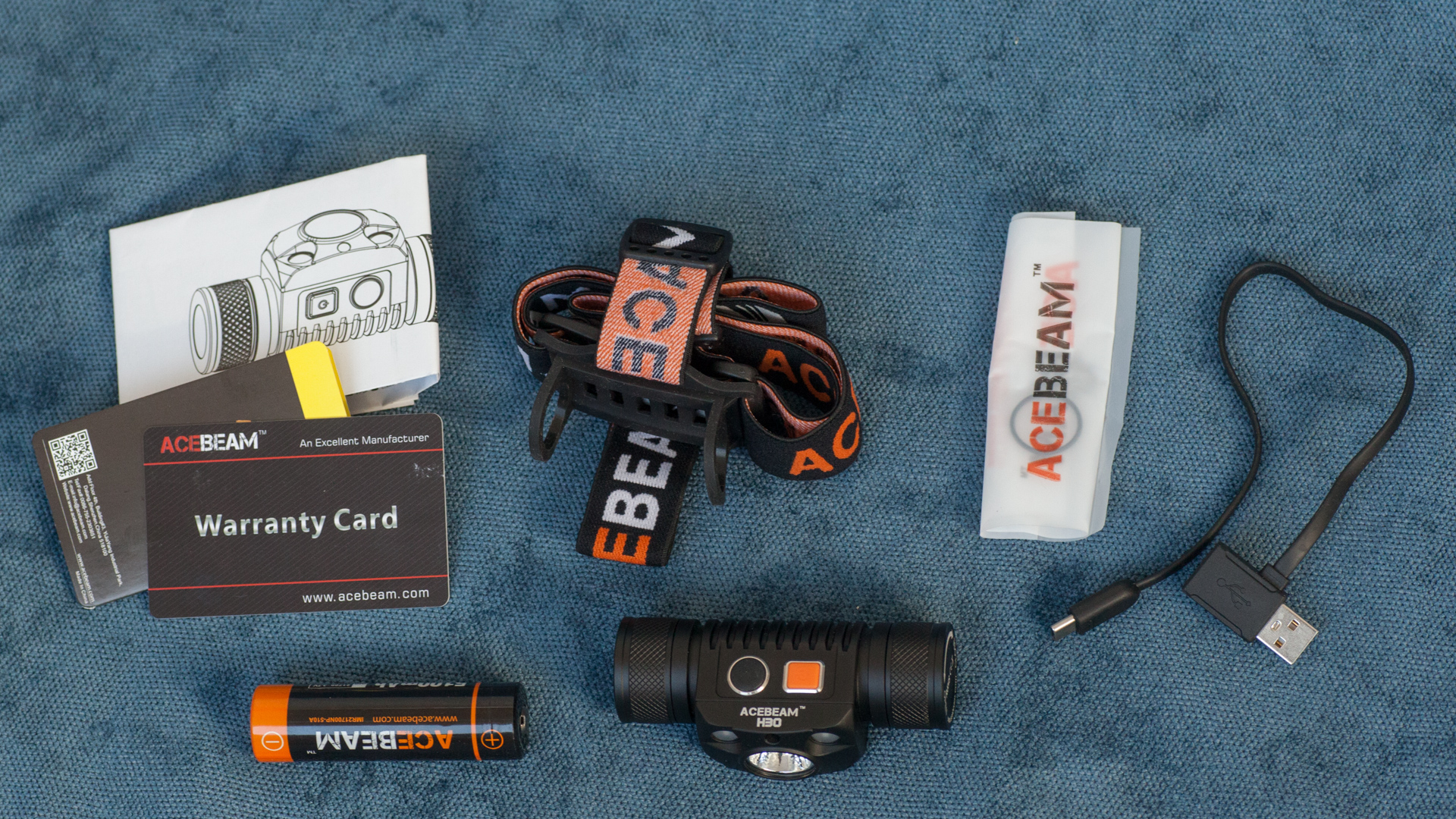 YLP Panda 3.0
The headlamp, which I use myself and which a couple more people bought at my suggestion and were very, very pleased with this purchase.
The headlamp has two LEDs for throw and flood light, and flexible UI that allow to quickly set up them, even in combination with each other. There is a built-in charger.
 UI is may be quite tricky for regular user. But as i use it personally, i feel i have to include it in list.
 And that is not the model you can buy from amazon or ali, you have to buy it from manufacturer website. here is coupone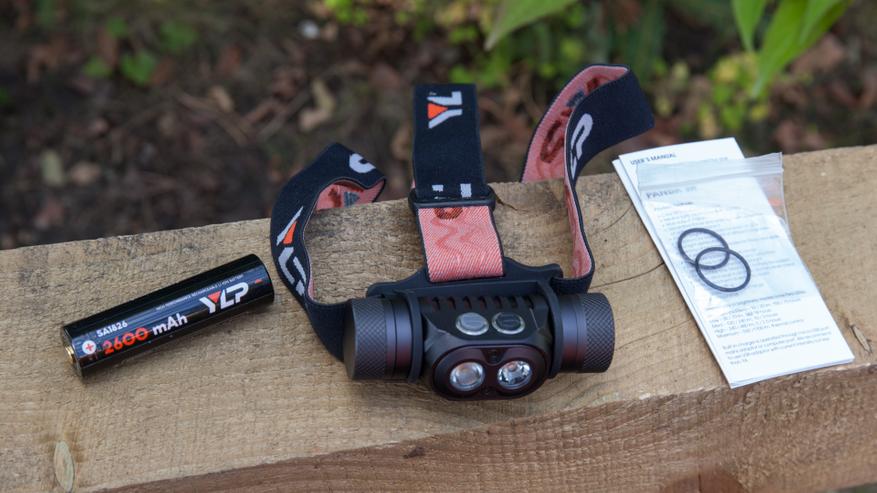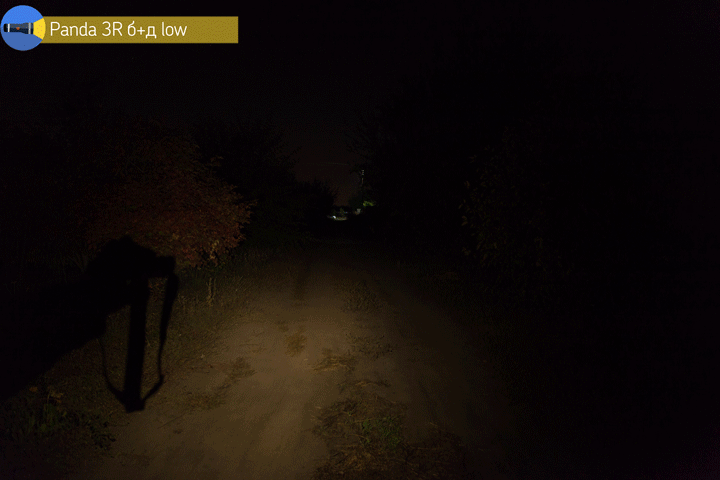 Sofirn SP40


Despite the fact that this headlamp is neither brightest one, nor has it the most convenient UI (i mean it is just good one, but not super-good), I put it in first place. Why? Purely by virtue of the price-functional ratio. For $ 25 you get a complete set of a decent headlamp and a 3000mah battery.
The headlamp itself is frankly damn good deal for its affordable price, and if Fenix / Nitecore released something similar, they would have ask for at least $ 50. Sofirn CP40 has a comfortable 5000K light, built-in charging, nice appearance and neat build quiality. UI is also olk, at the level of much more expensive models. There is a built-in magnet. There is even an optional tube for 18350 battery!
There is only one clear minus - there is no full brightness stabilization. And at such a price, it's generally ridiculous to talk about it.
And there is no instant access to the minimum brightness.
But it is precisely because of its price that it is the minimum cost option of a really decent, reliable, bright and convenient headlamp. You can take something better only by overpaying, almost the second price from above. From the standpoint of everyday use, this is the best you can buy. Best budget deal for newbie.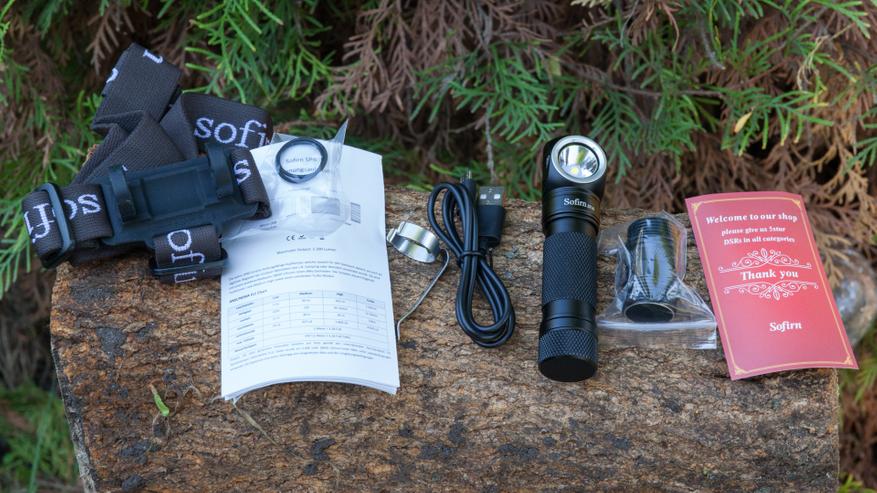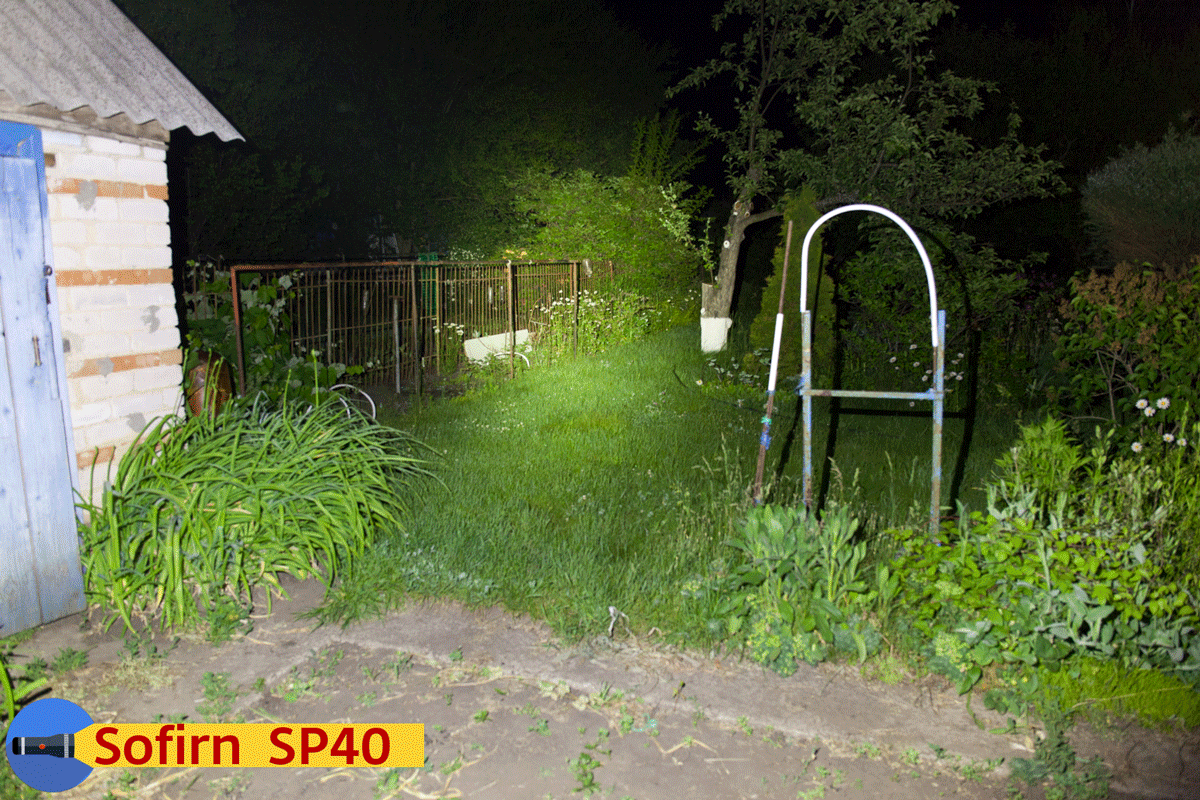 One more time, I also must refer to my review of new model, Wurrkos HD20. That is 1st budget 21700 powered dual light model. If you are not ready to spend like 80$ for Acebeam H30, and can live without 4000lumens turbo, this may be good choice for you. This is sort of in and out of list, as model is new. Time and users feedback will show...
That is all. Hope my text helped you! Subscribe my utube review channel , i tell about new headlamps and flashlights  there.