MHS stands for "Hybrid Multi-Purpose Flashlight Series", something intermediate between pocket and tactical flashlight. So, one more new model came out in this series. I`m glad to see that, apparently, manufacturer is completely switching to 21700 batteries, which, being a few millimeters larger than the classic 18650 batteries, give a cardinal superiority in runtime in all modes in general and turbo in particular.
*you can buy Nitecore MH12S at *
➤ BANGOOD
➤ AMAZON
➤ ALIEXPRESS
Despite being sort of hybride model, most of promo pictures are focused on the tactical features.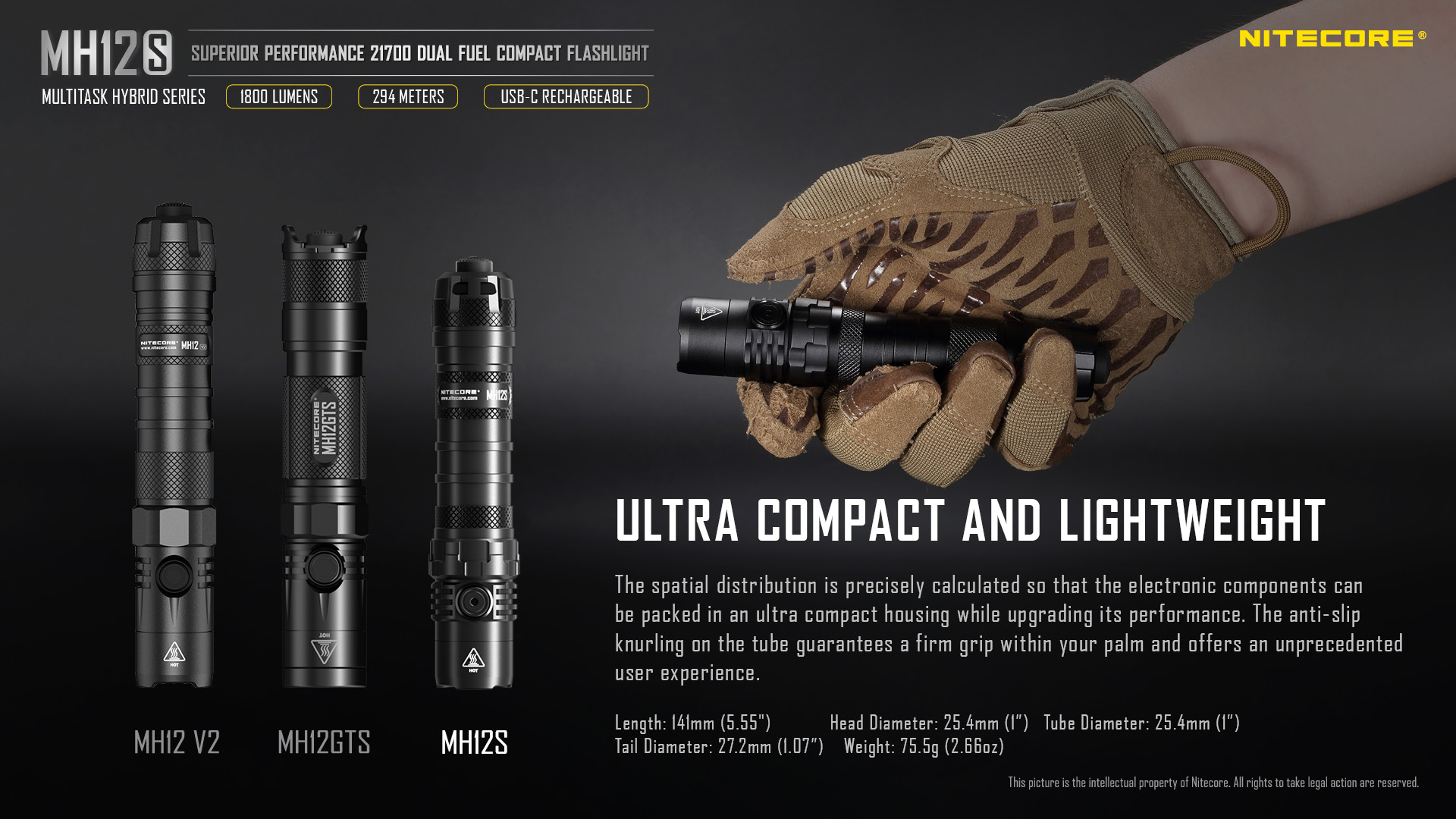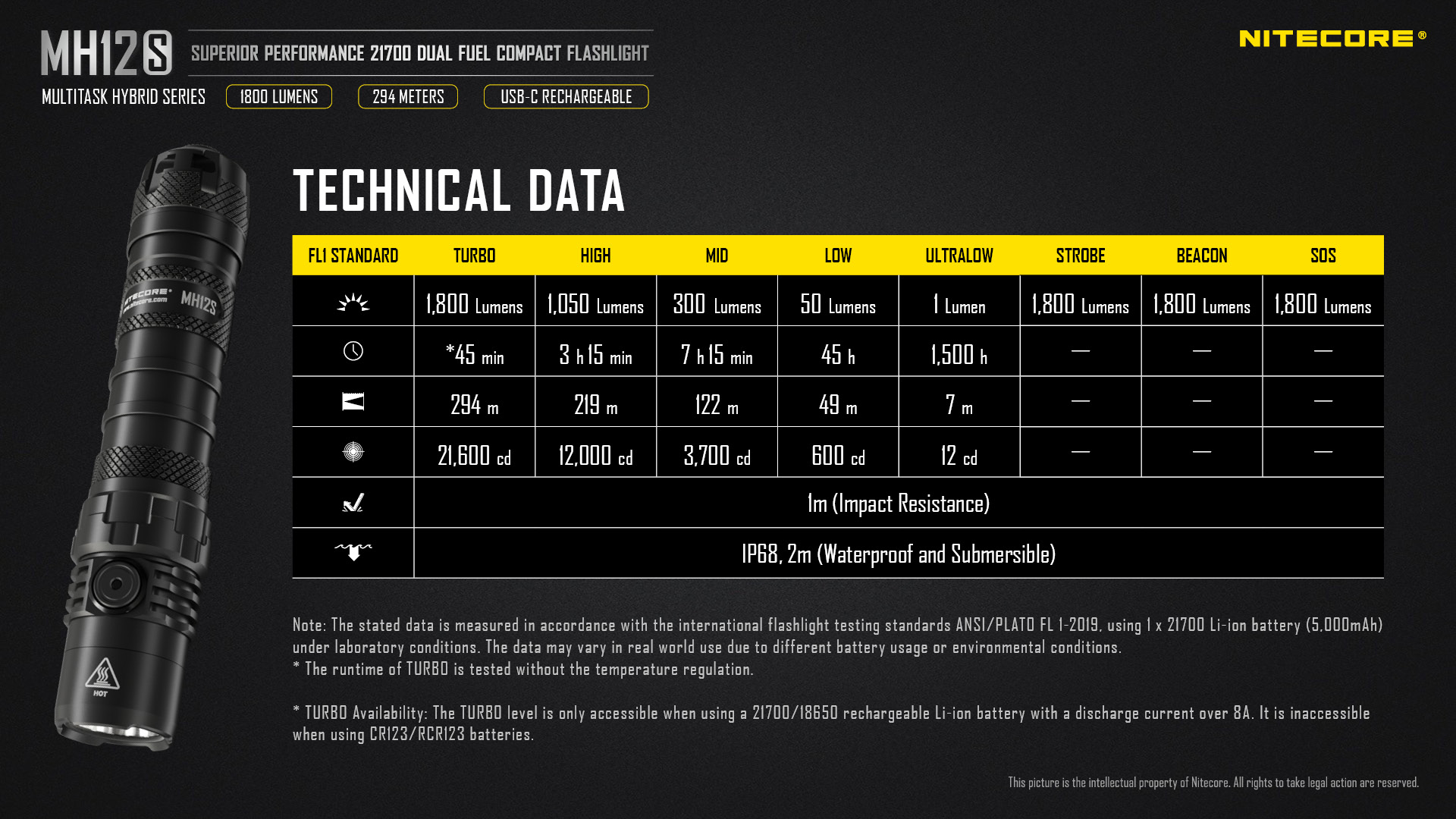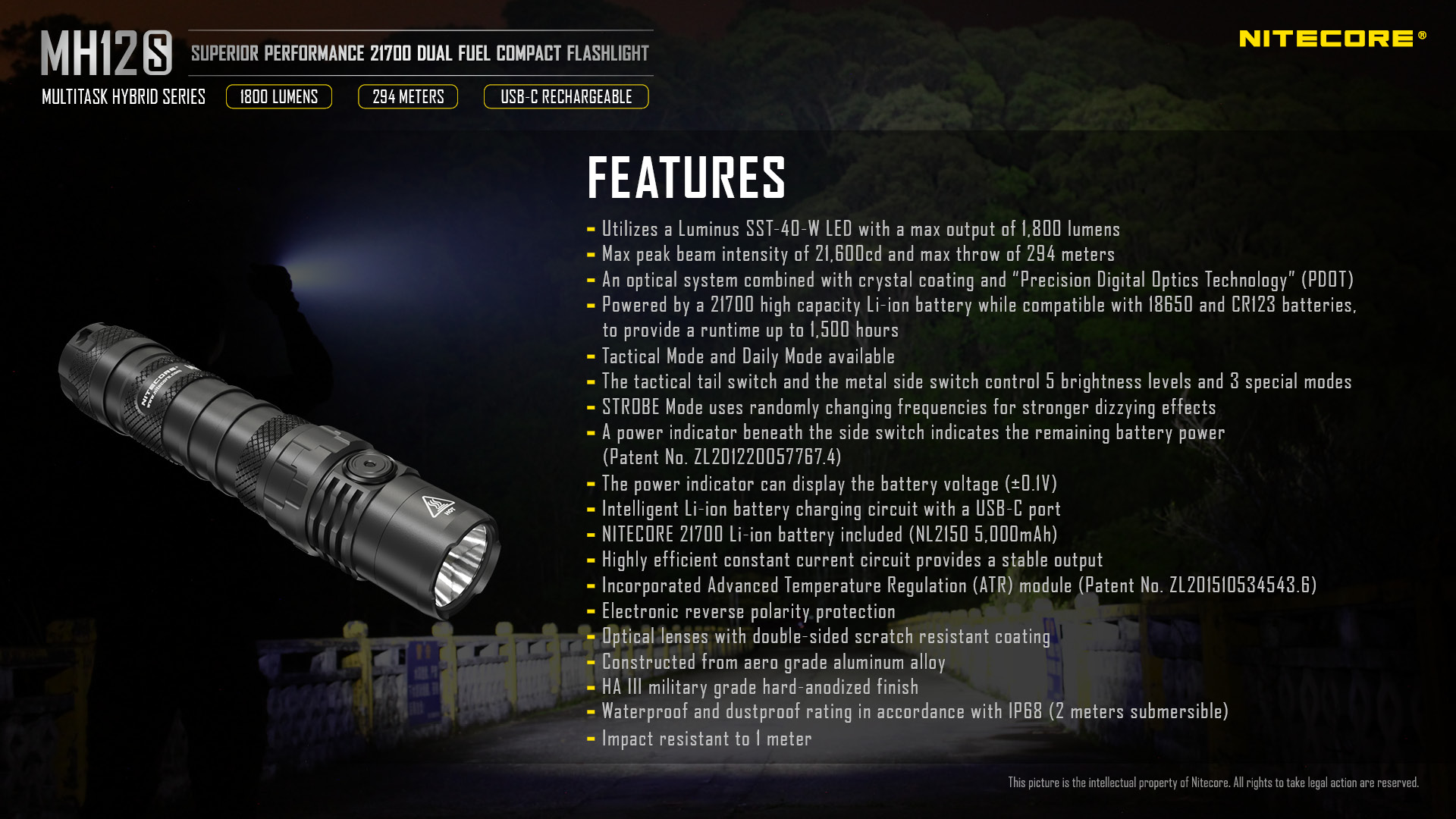 PACKAGE AND APPEARANCE
Nice looking black cardboard box with good design and printing. Great if you buy Nitecore MH12S as a gift.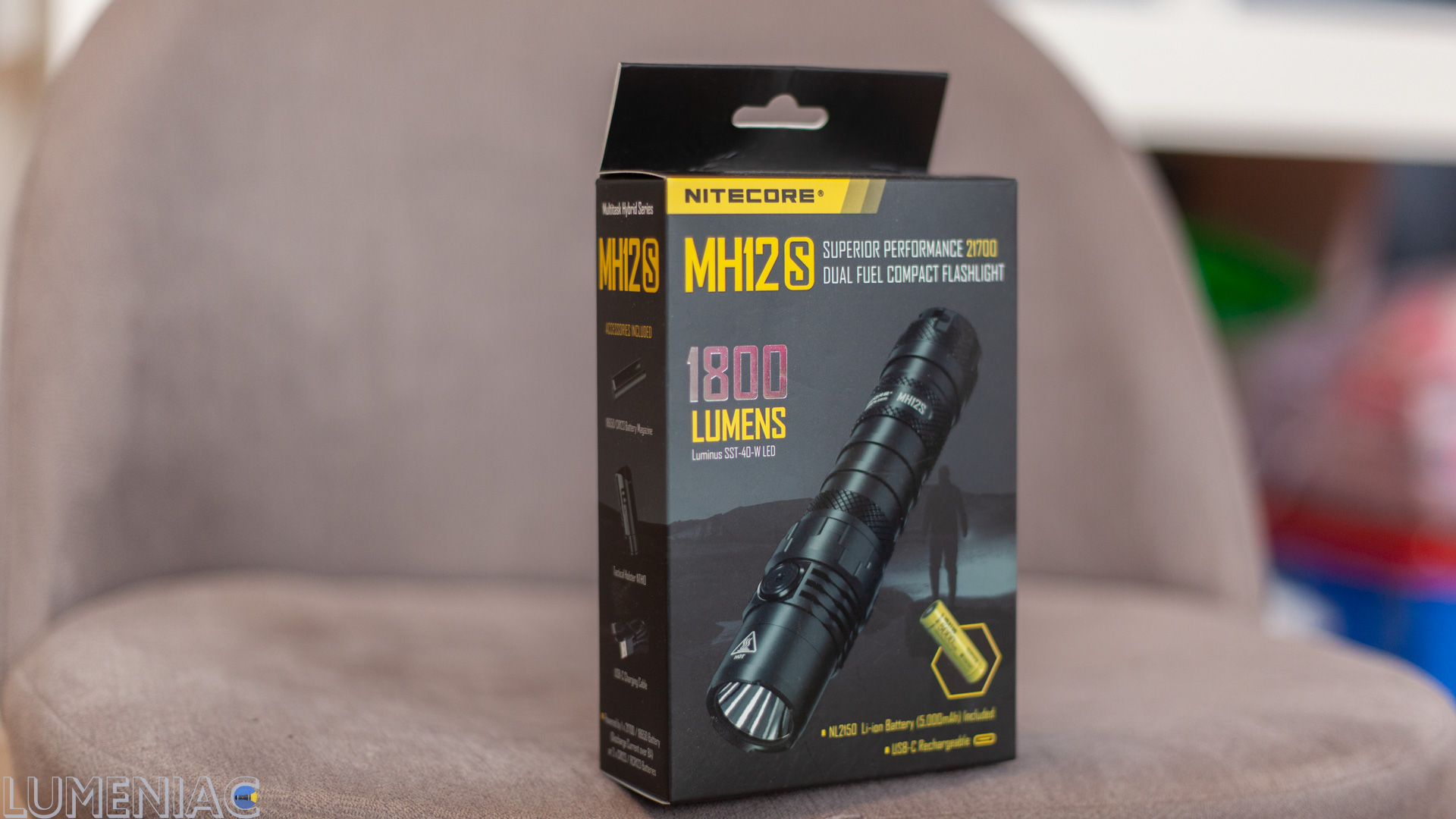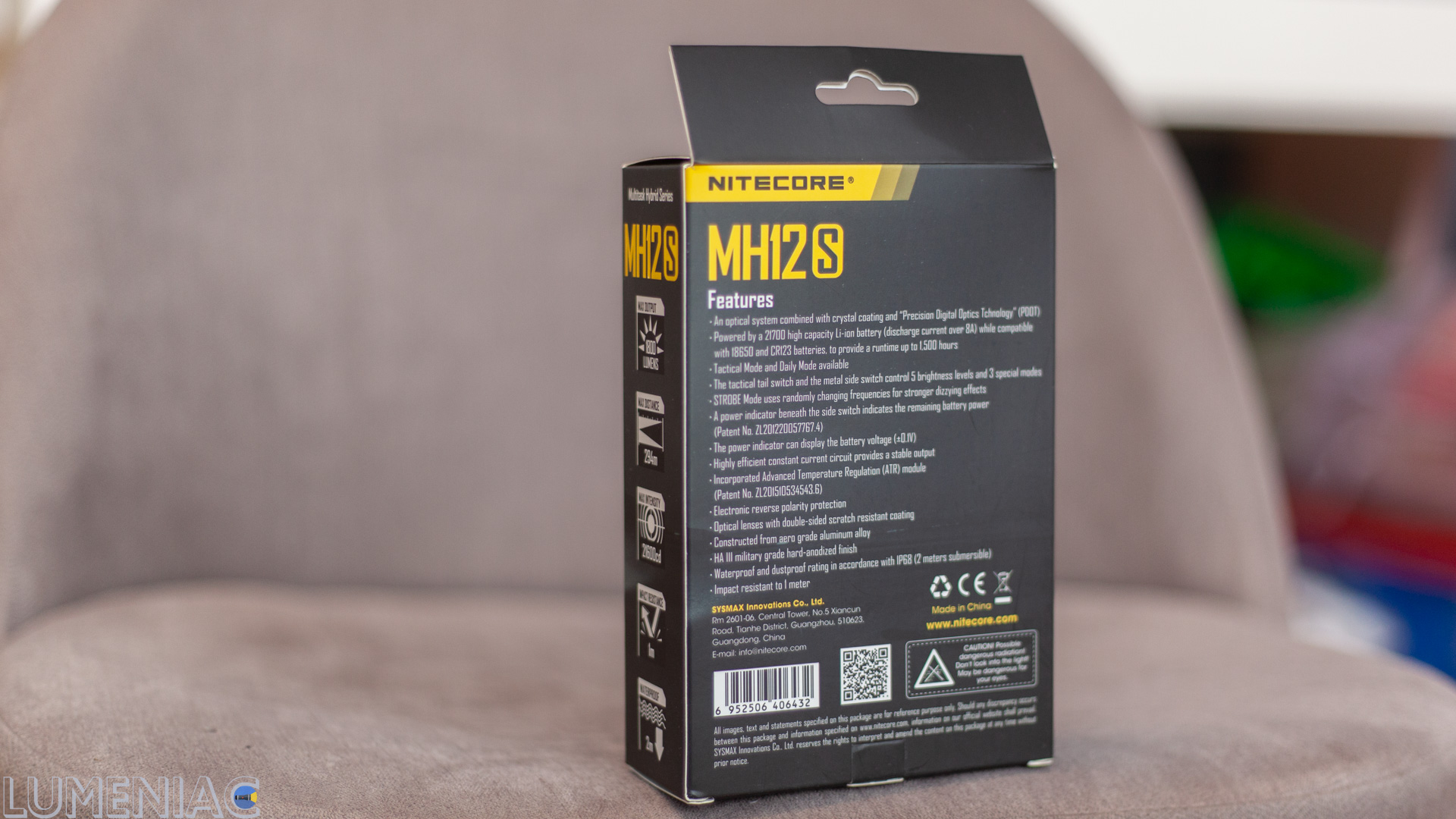 The kit includes everything you need: O-ring, manual, clip, lanyard, plastic quick-release tactical case, 21700 battery and adapter 18650->21700, flashlight itself.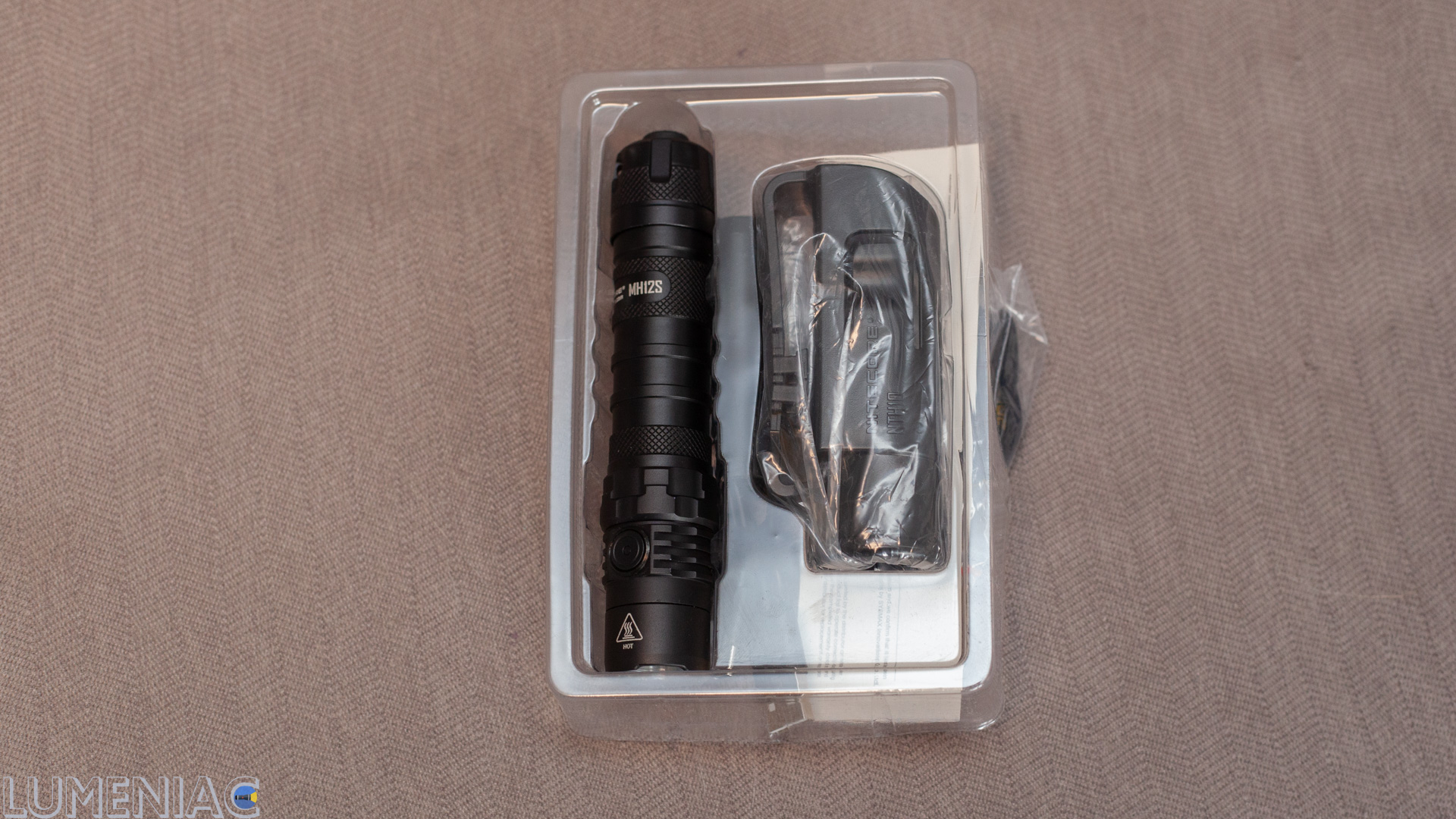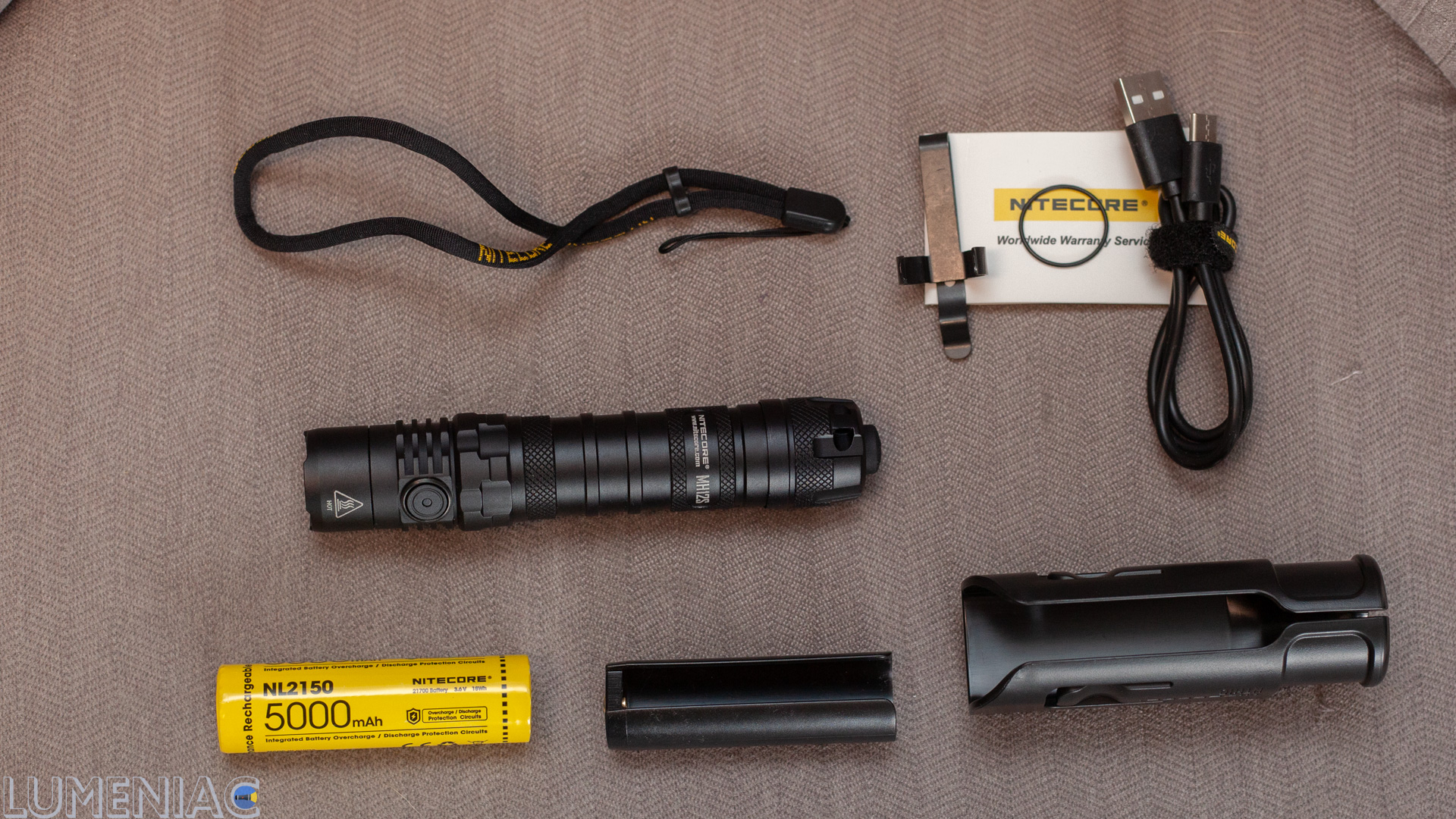 Optionally, the model is compatible with a variety of corresponding mounts and add-ons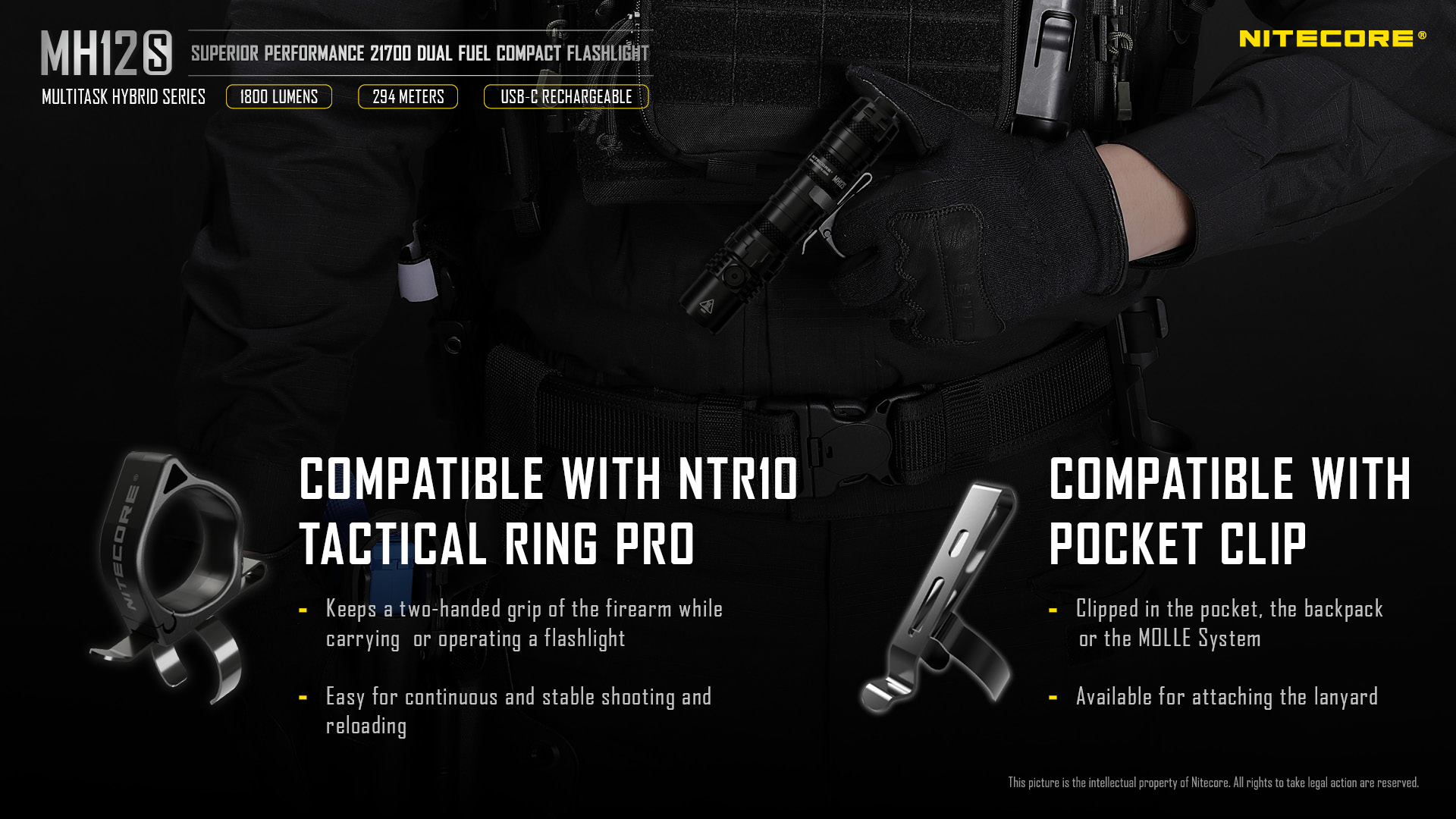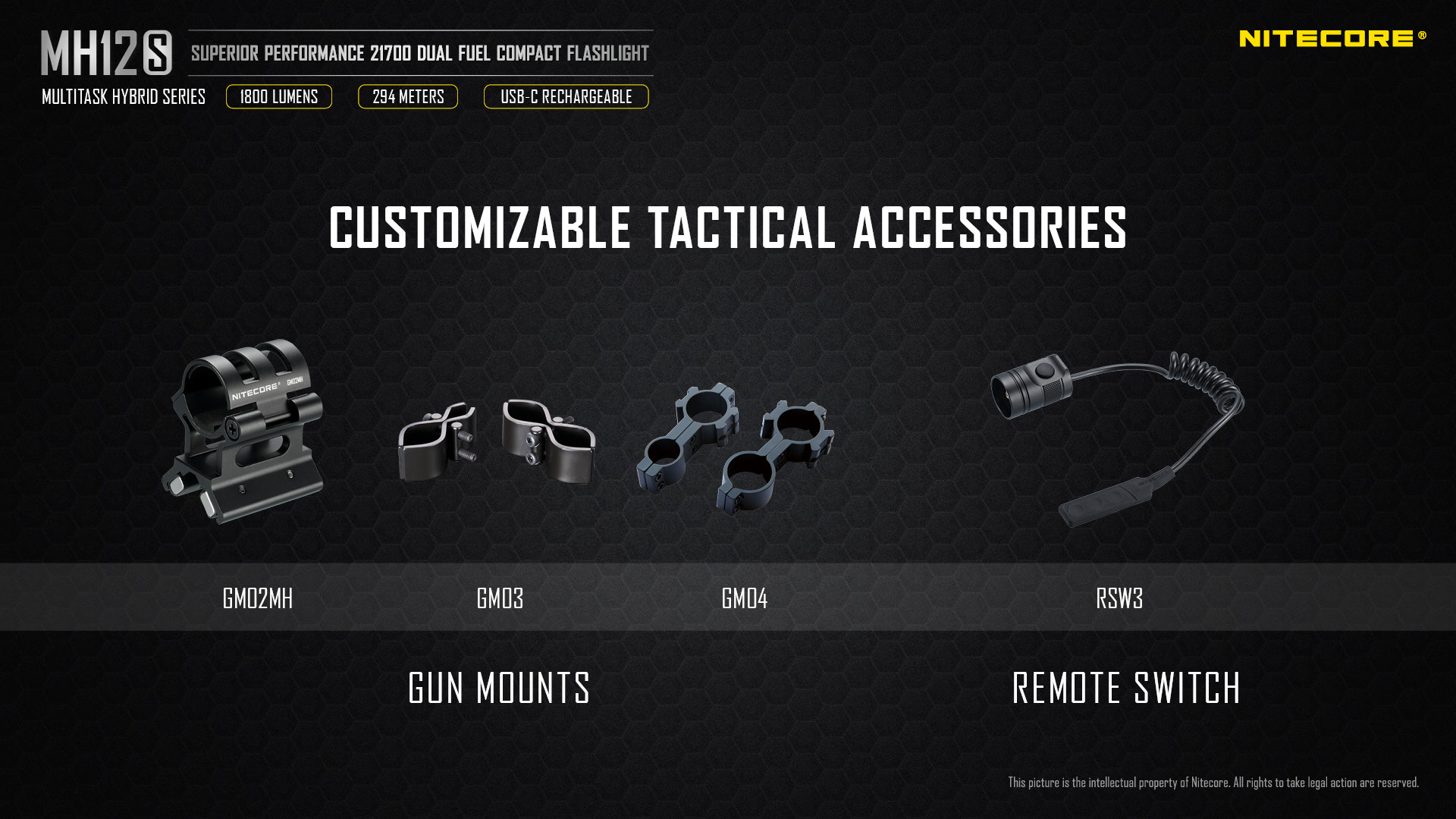 This tactical holster really enables you to quickly put in and pull out flashlight. but it will look quite peculiar for EDC needs.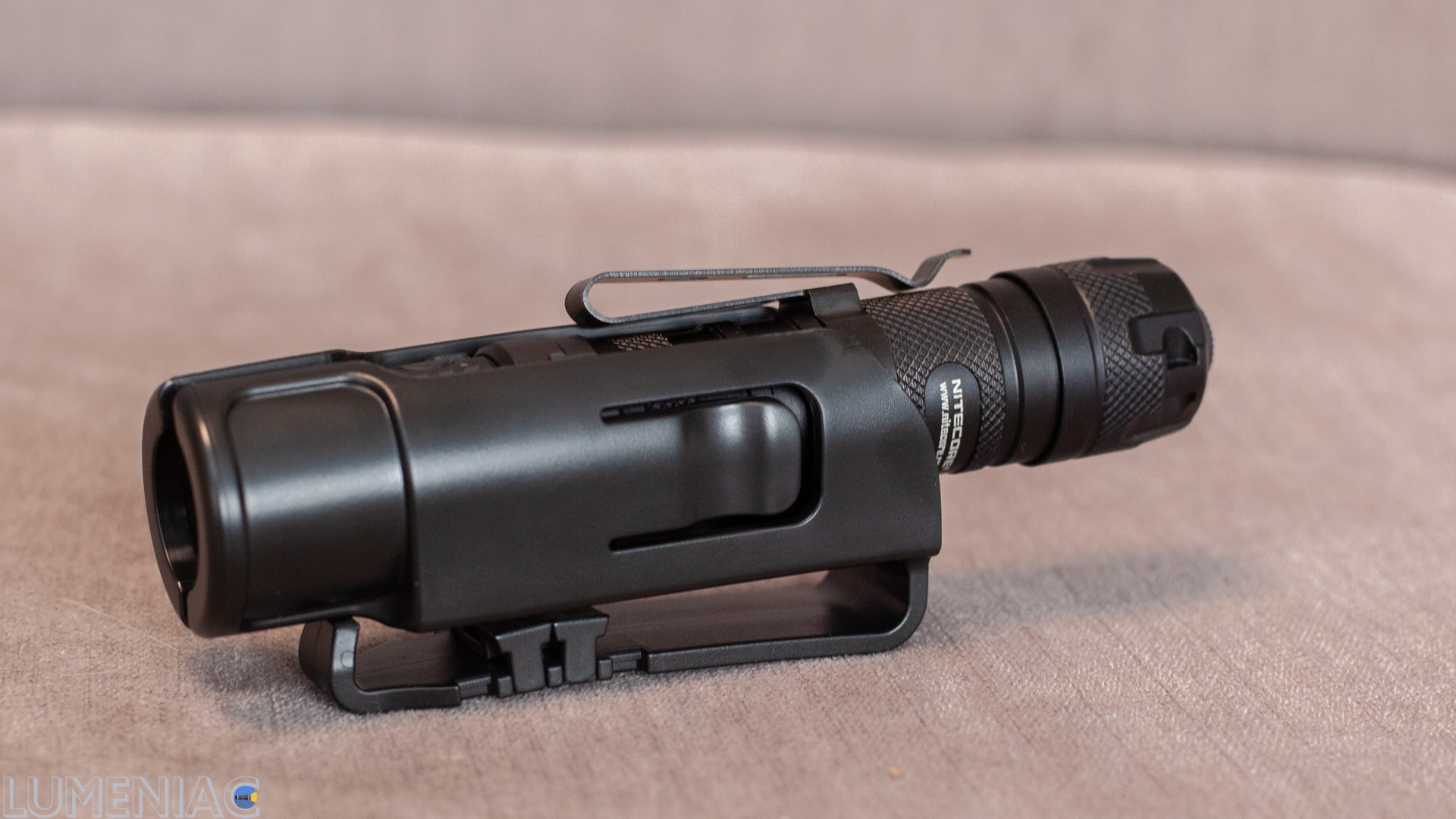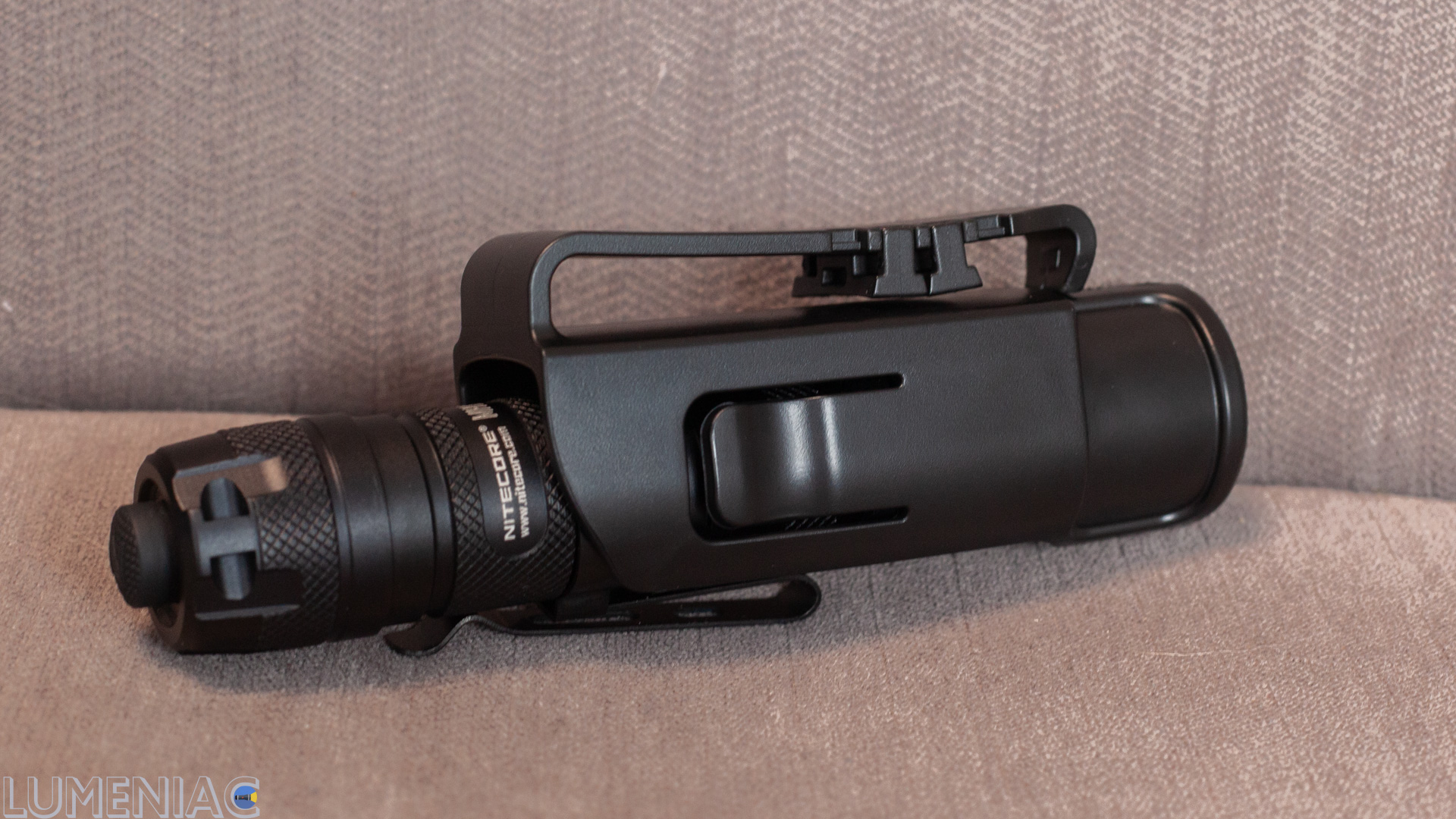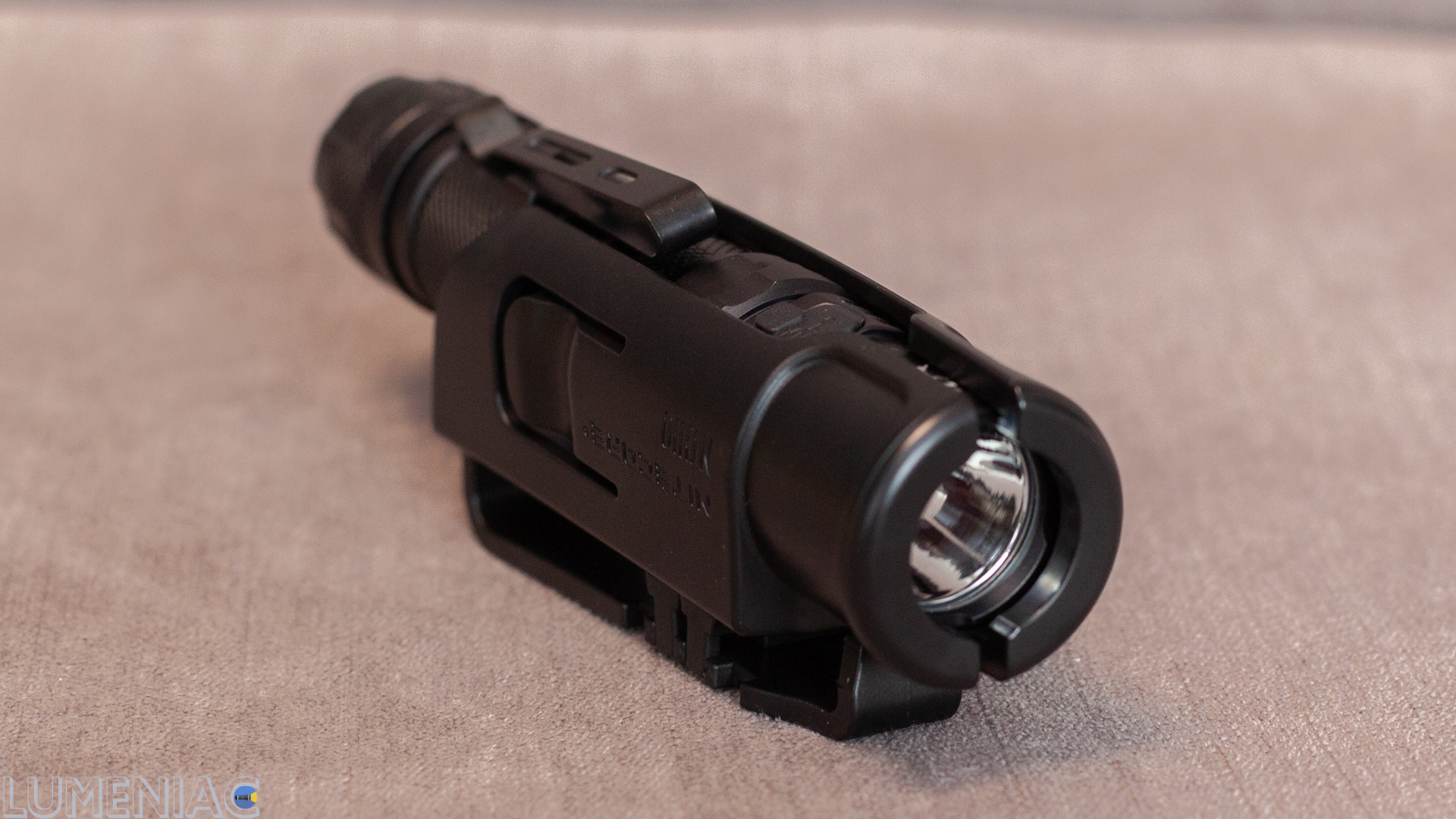 The flashlight looks pretty attractive. It is immediately clear that you have a branded model.
In general, it is quite similar to other recent tactical models from Nitecore – P20i (see review). It is immediately clear that they were cut according to the same patterns. Having the same brightness, they differ in UI (tailcap+side button at head and tailcap+mode swithc)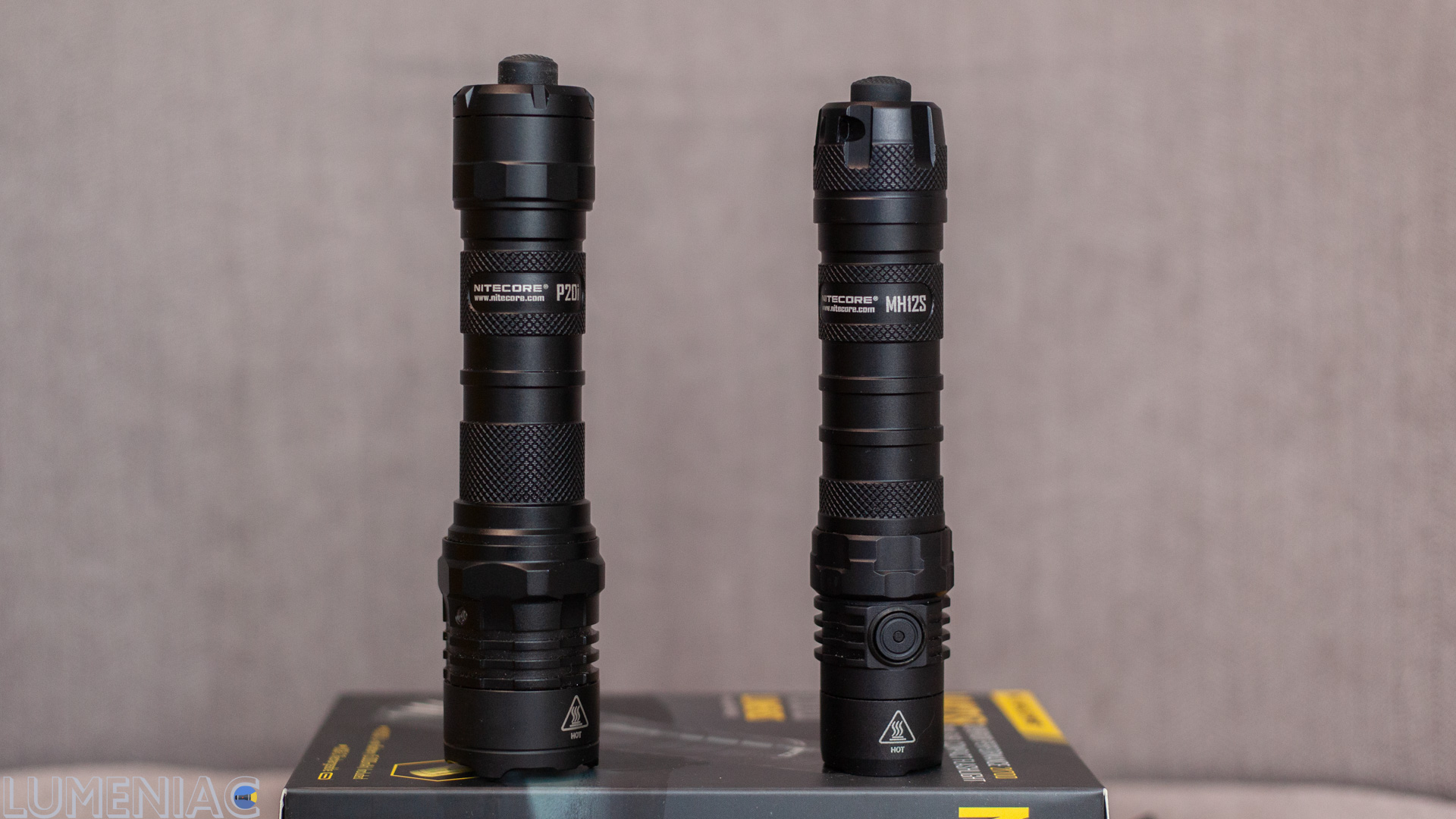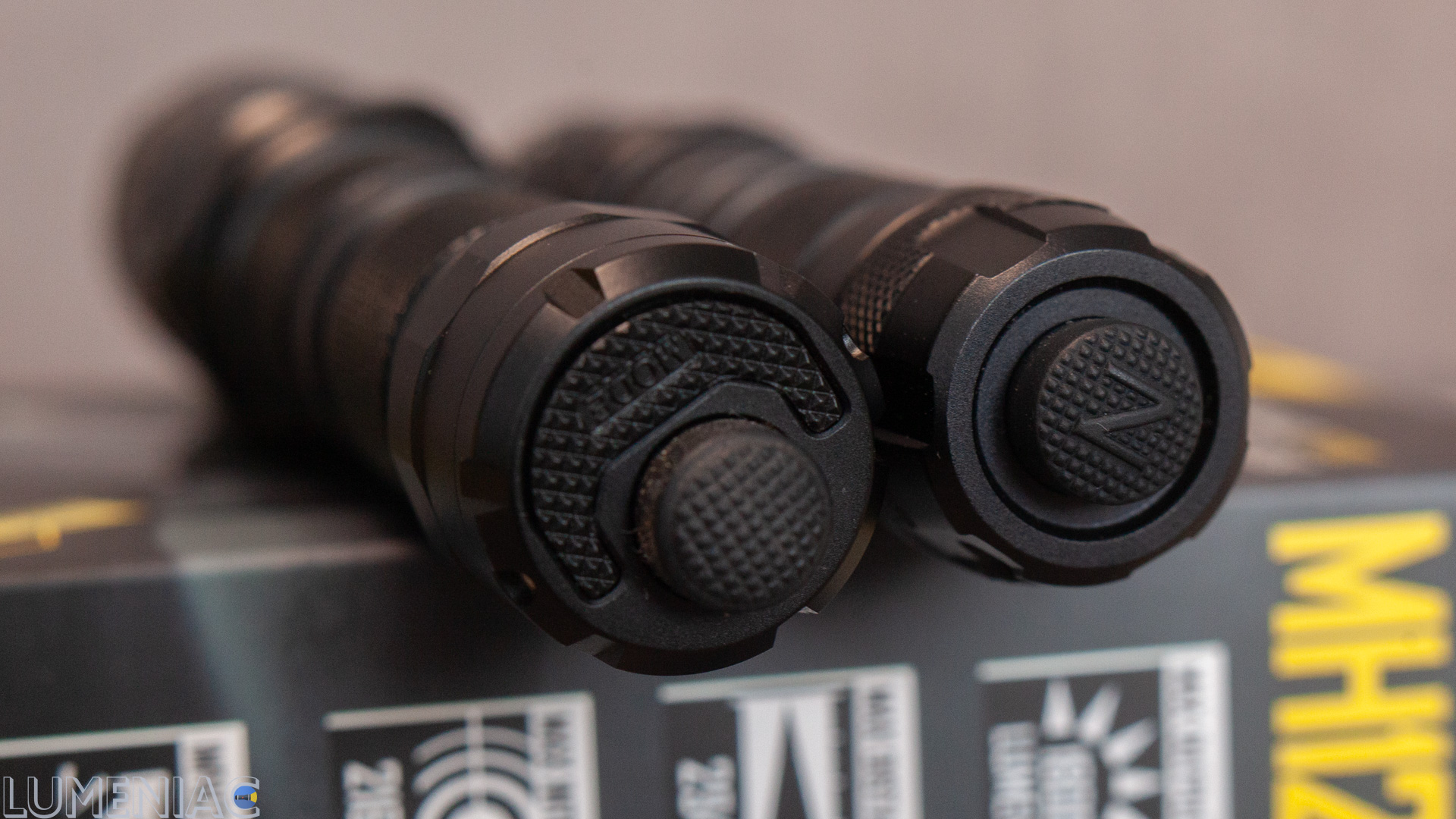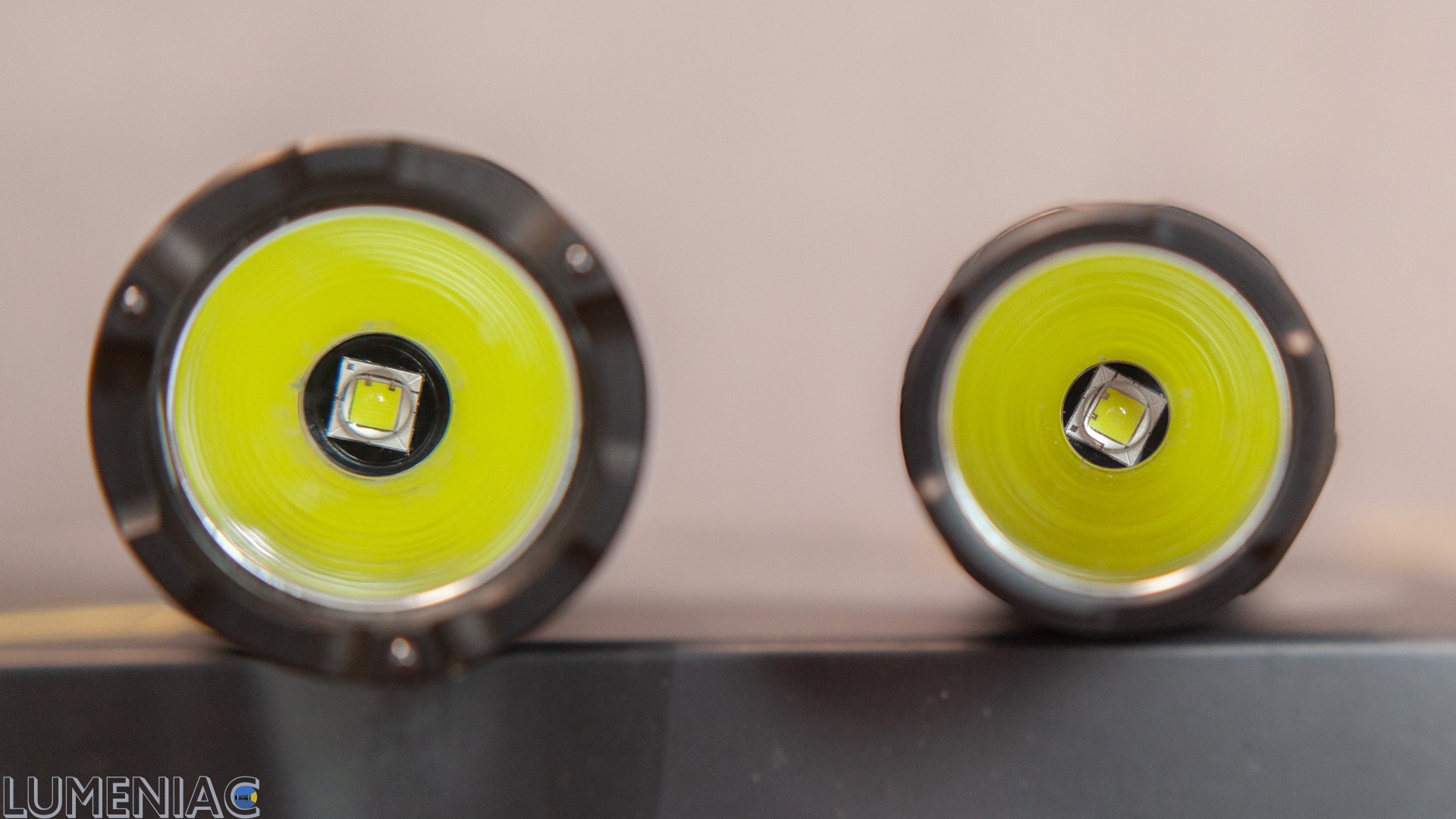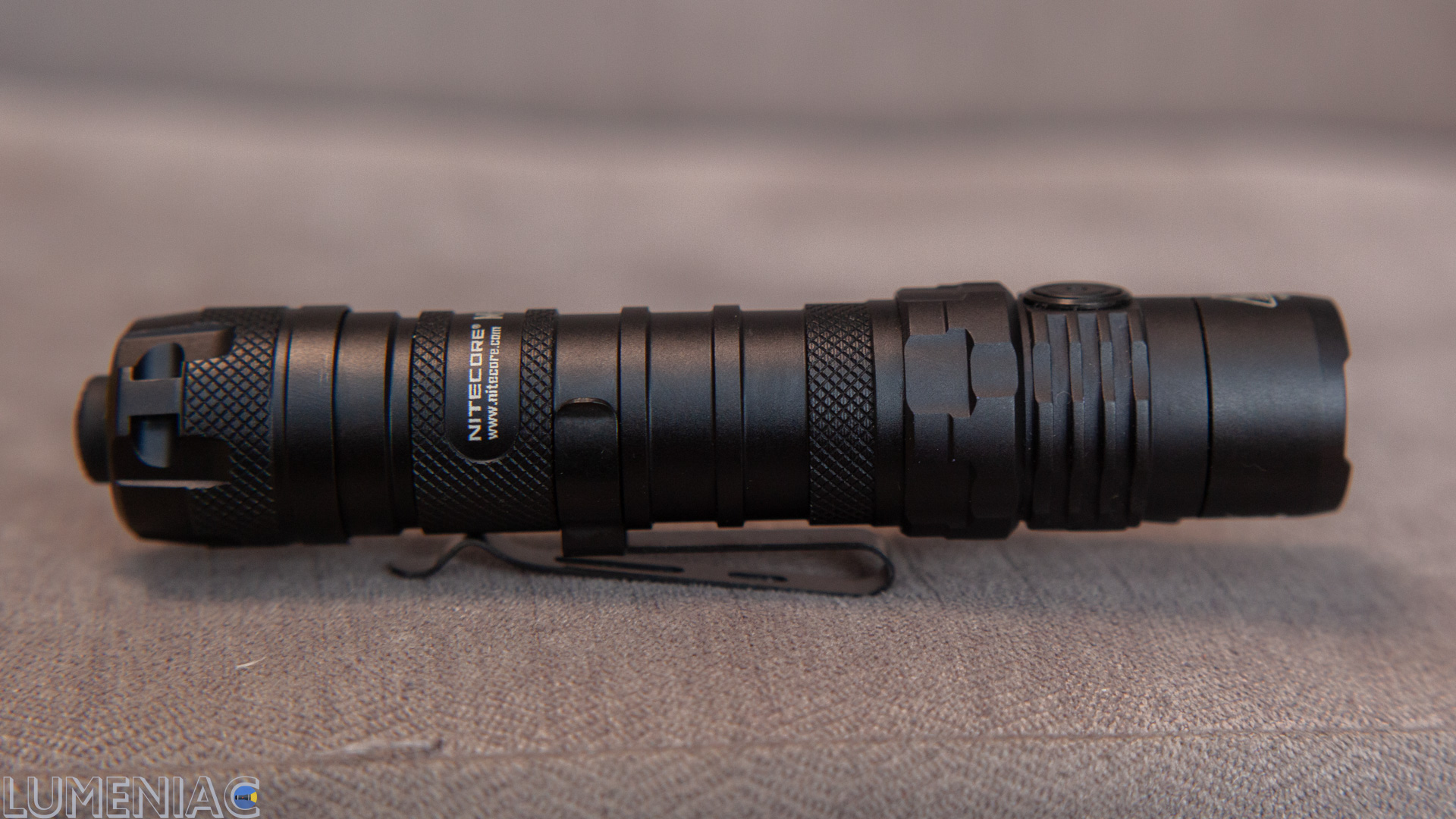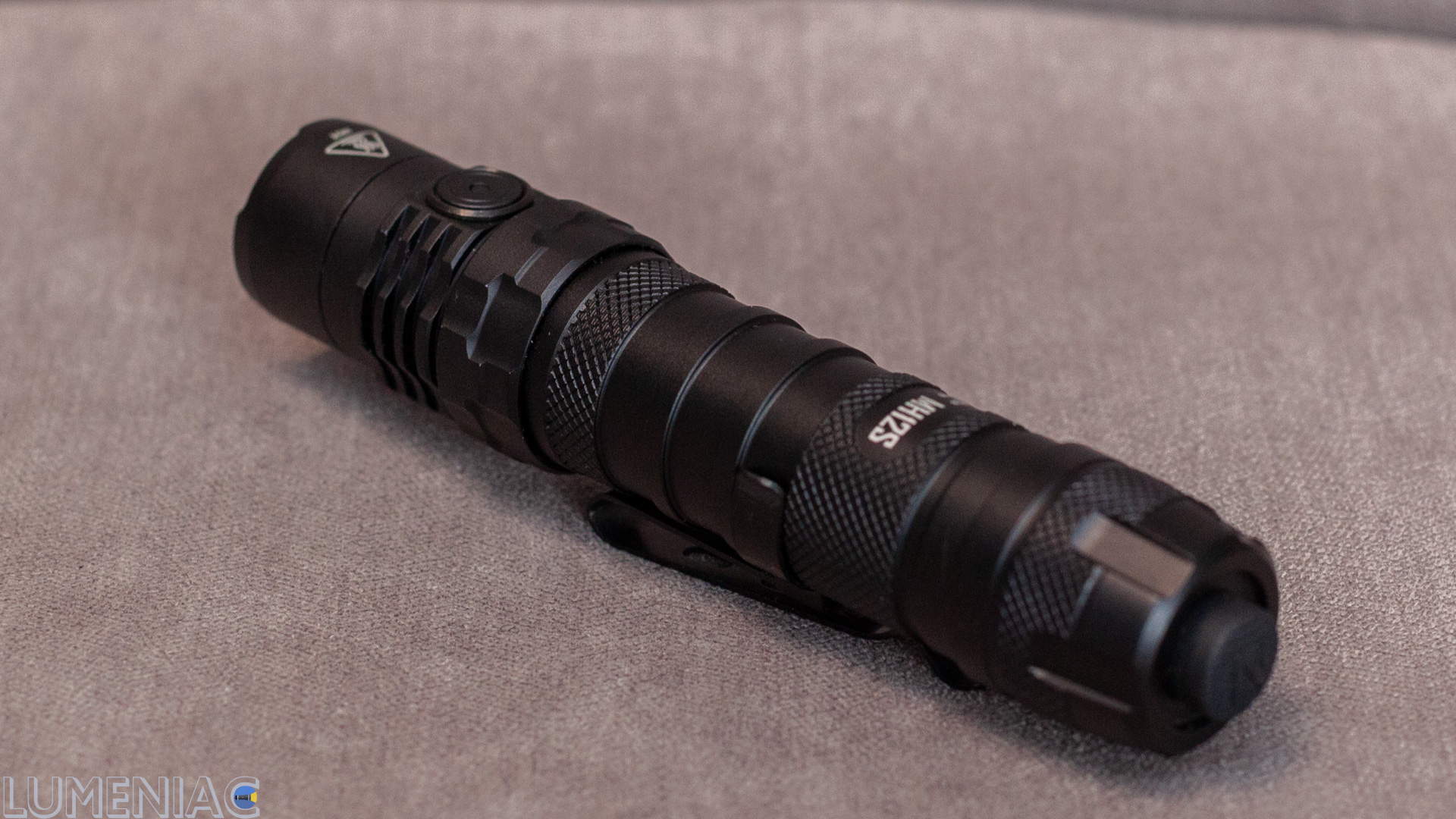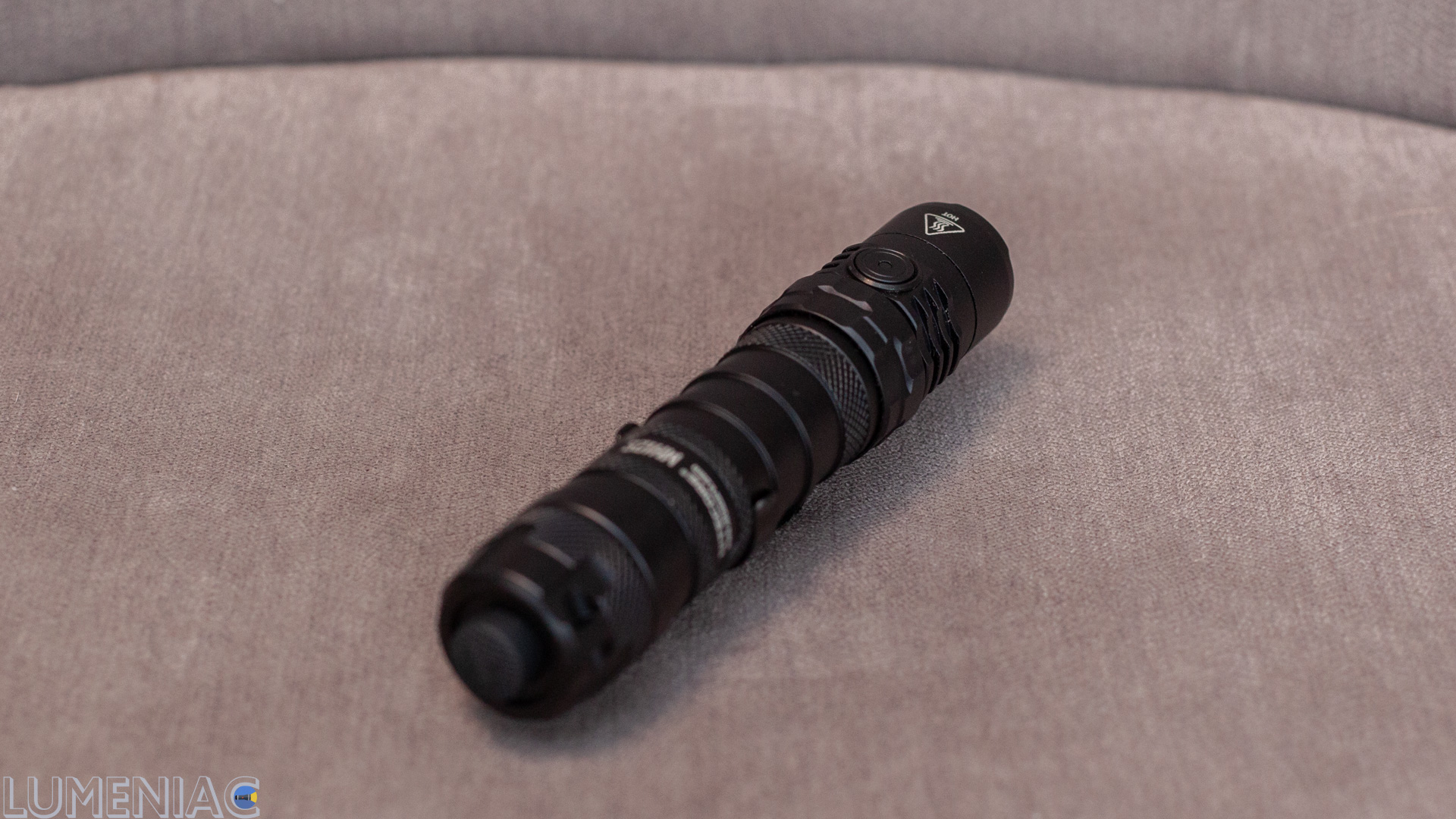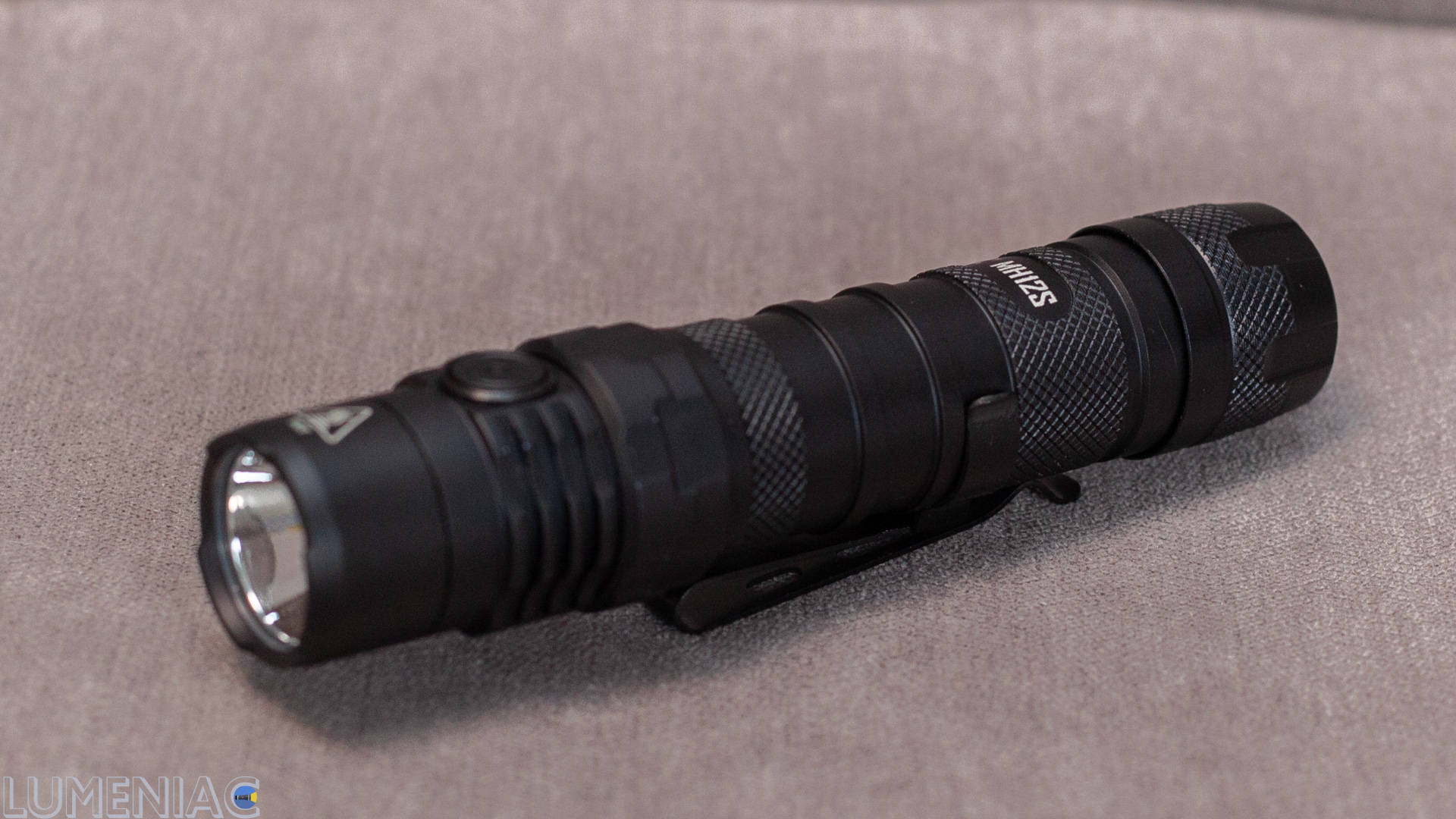 As I said, switching to a capacious 21700 battery does not affect the size in any way. In this case, we have a completely ordinary in size, fairly compact tactical (let`s call it so) flashlight. If it was powered by an 18650 battery, the difference would be a matter of millimeters, which you would not feel in any way in real use.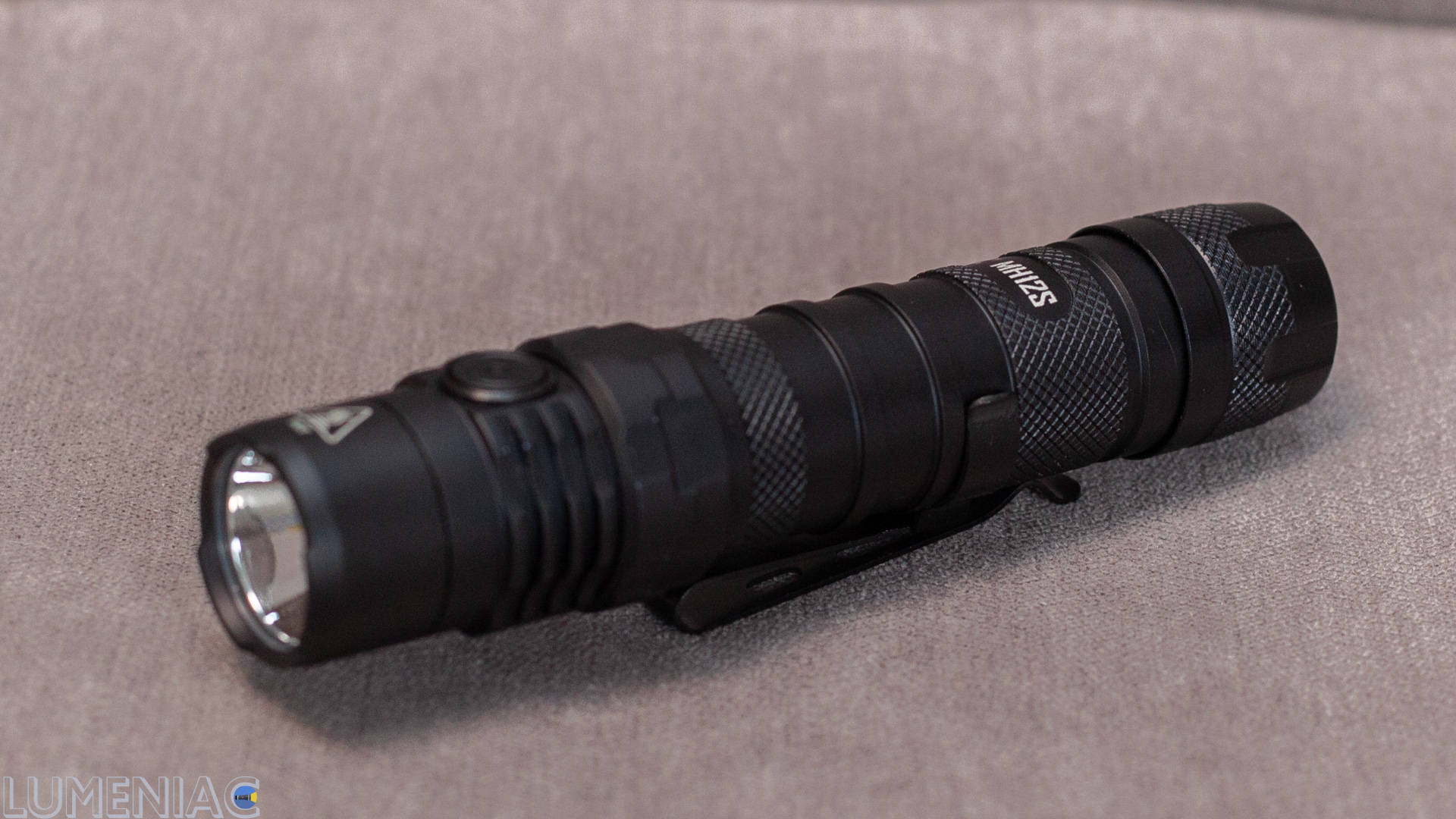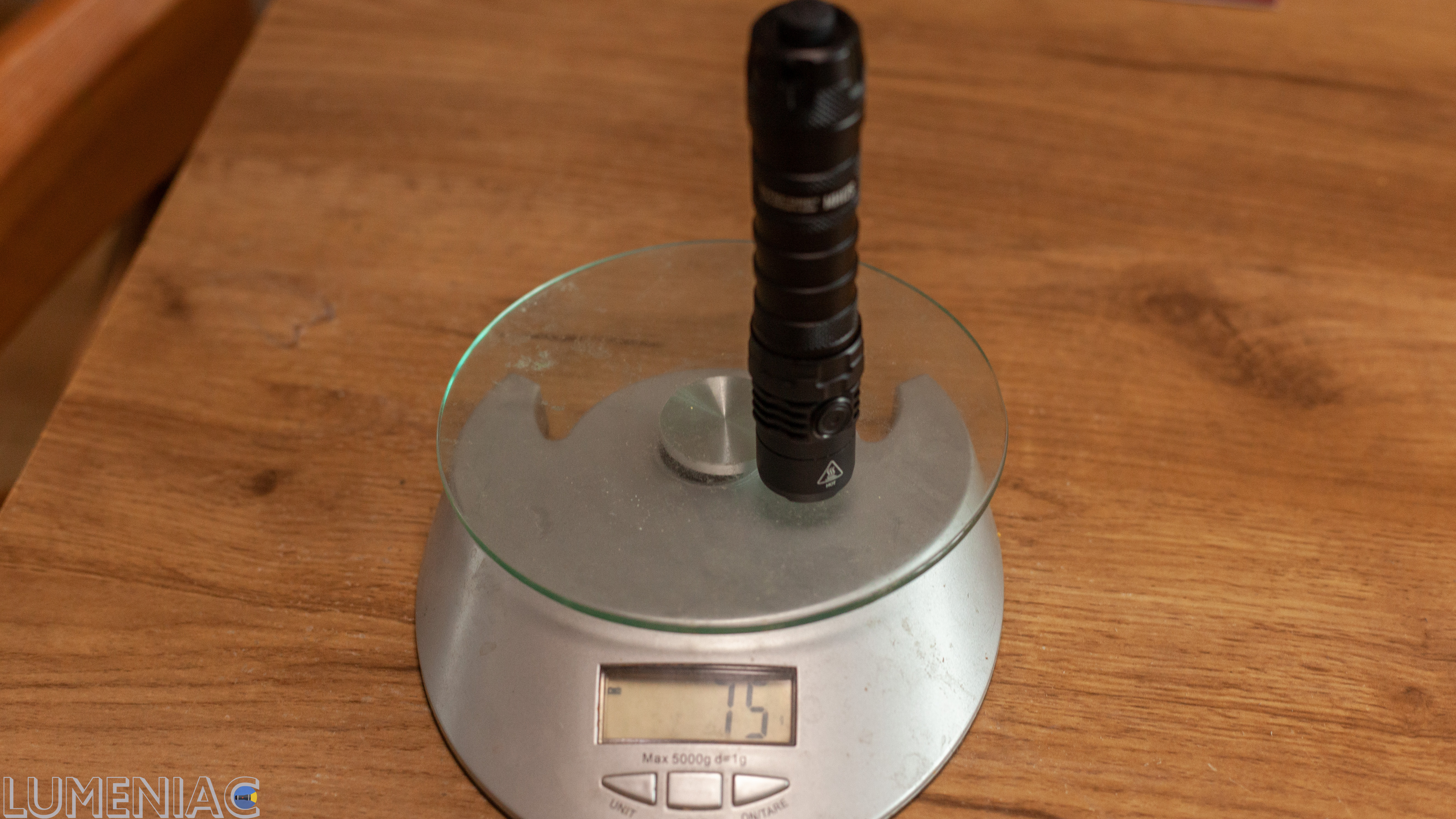 The classic tail button is responsible for control. It is open, so that access to button is convenient from all sides.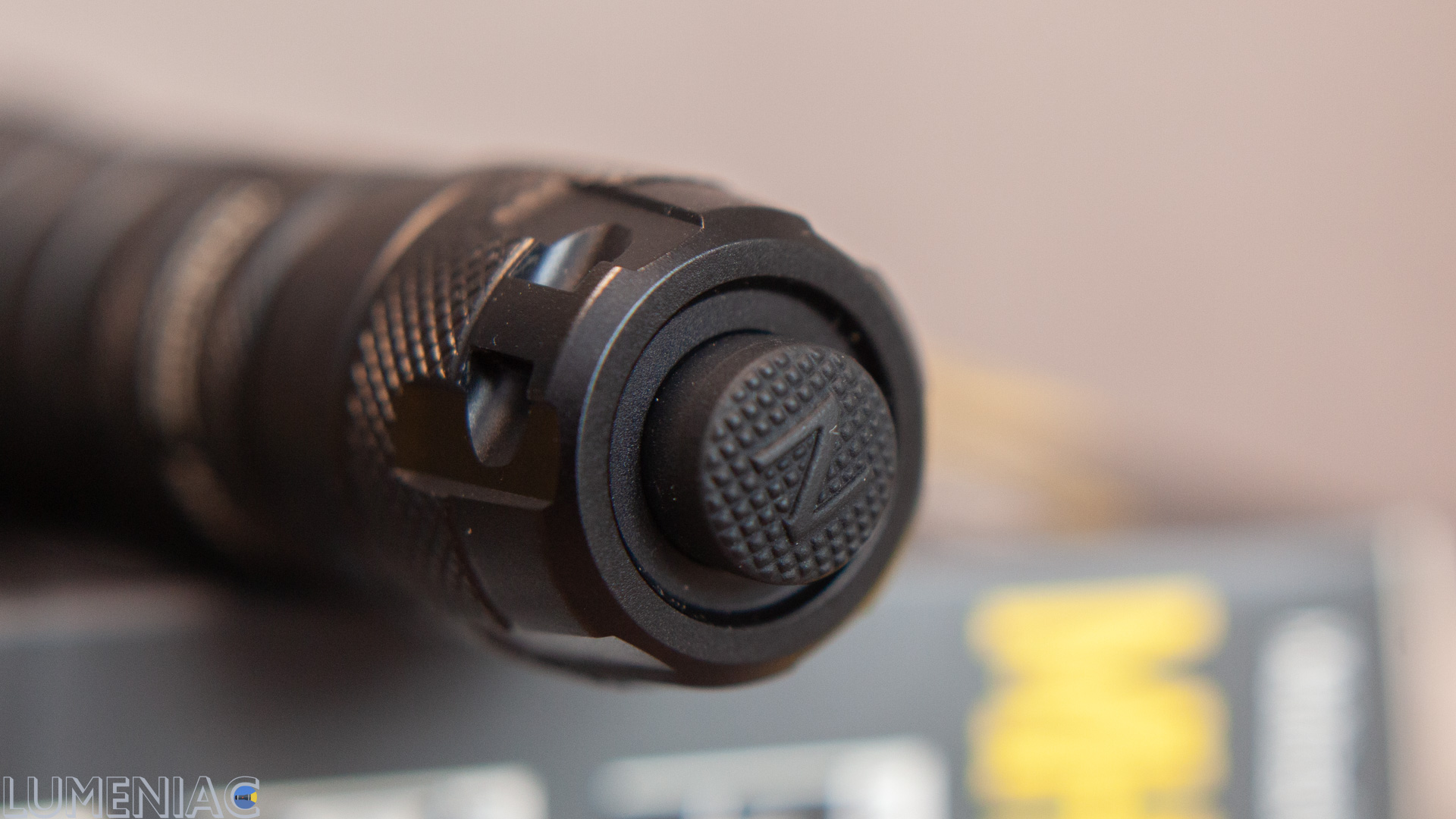 There is a double spring inside the tail cap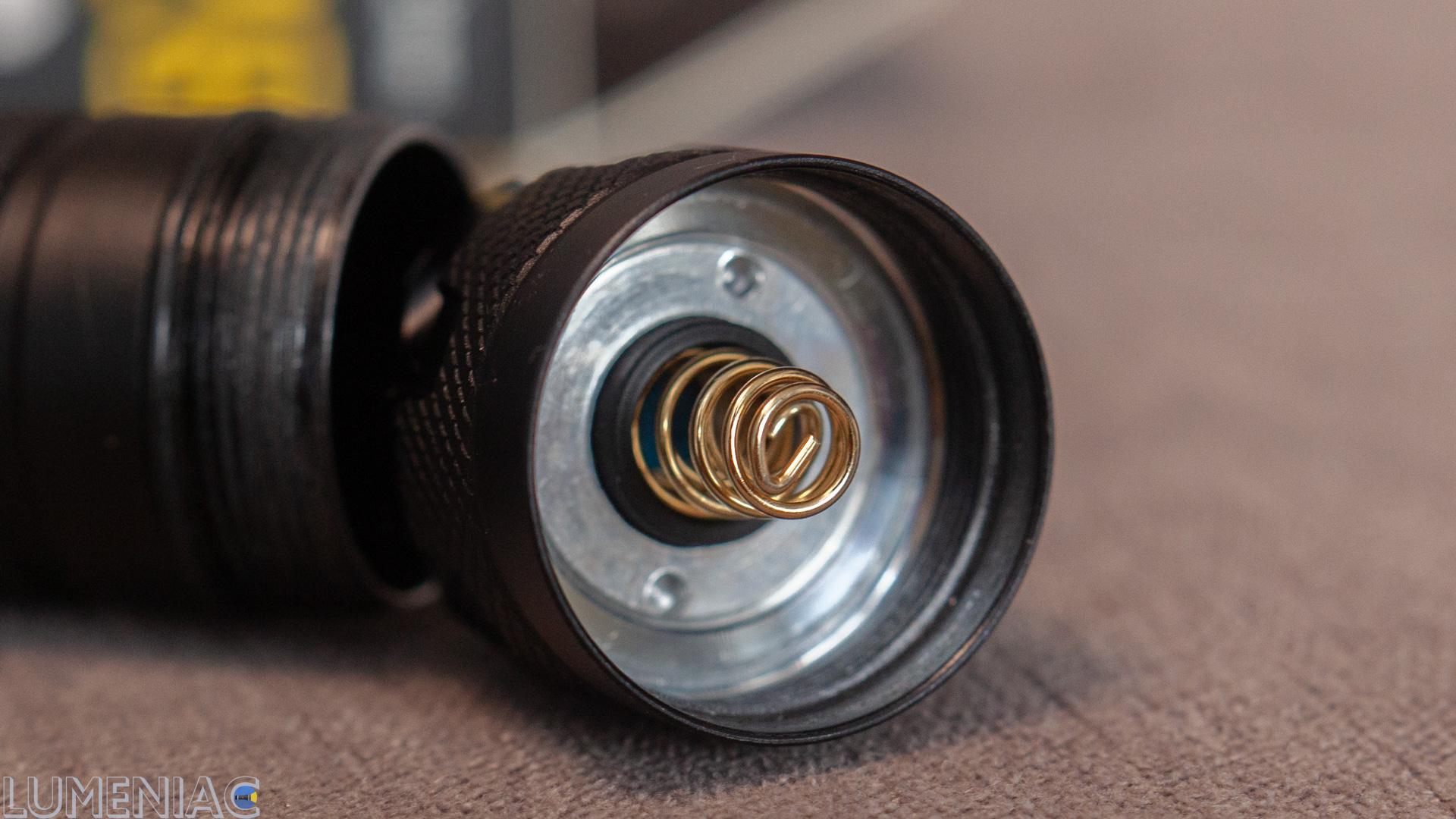 Spring is also installed at the head side.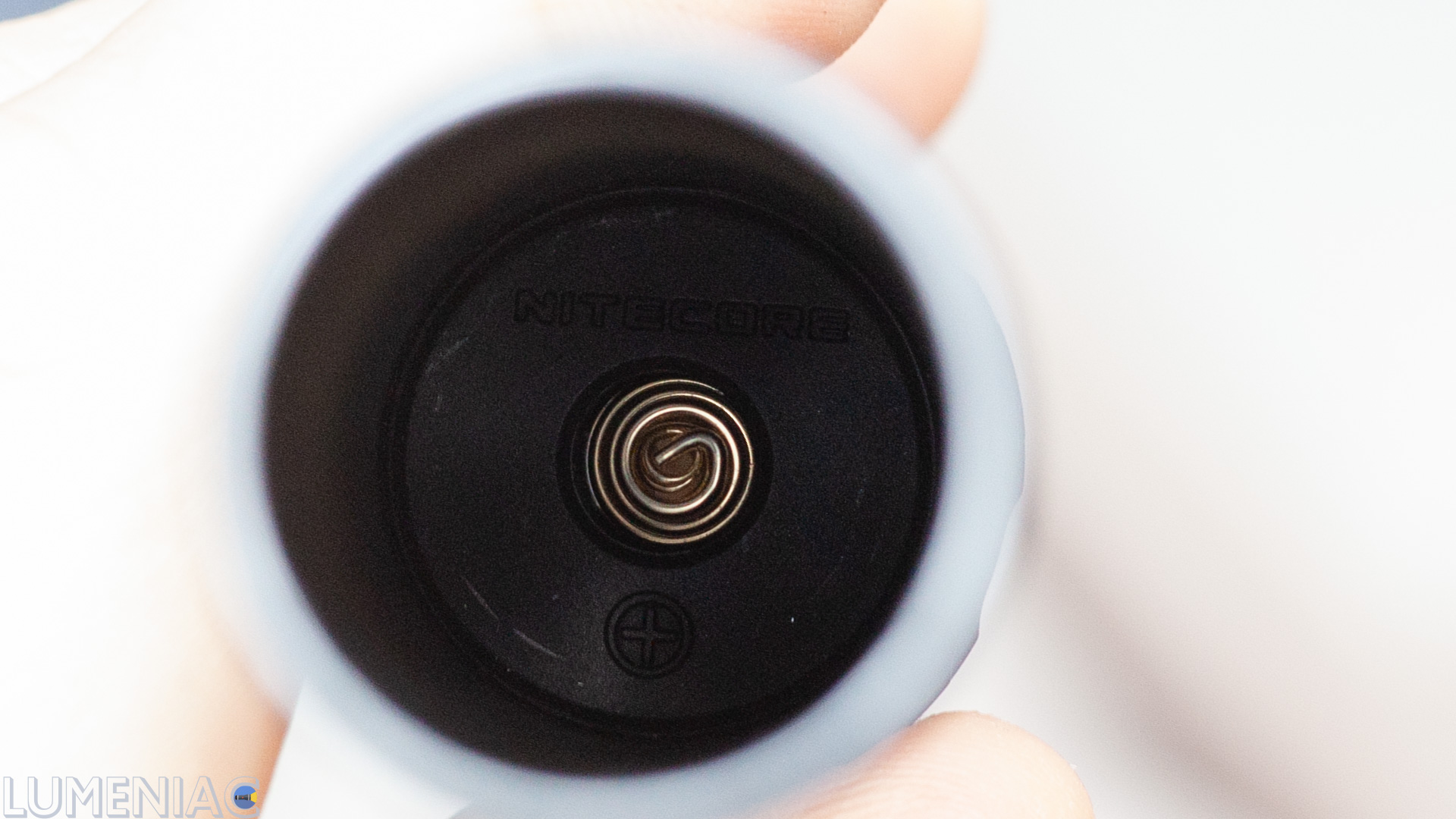 The thread is fine, triangular, normally lubricated.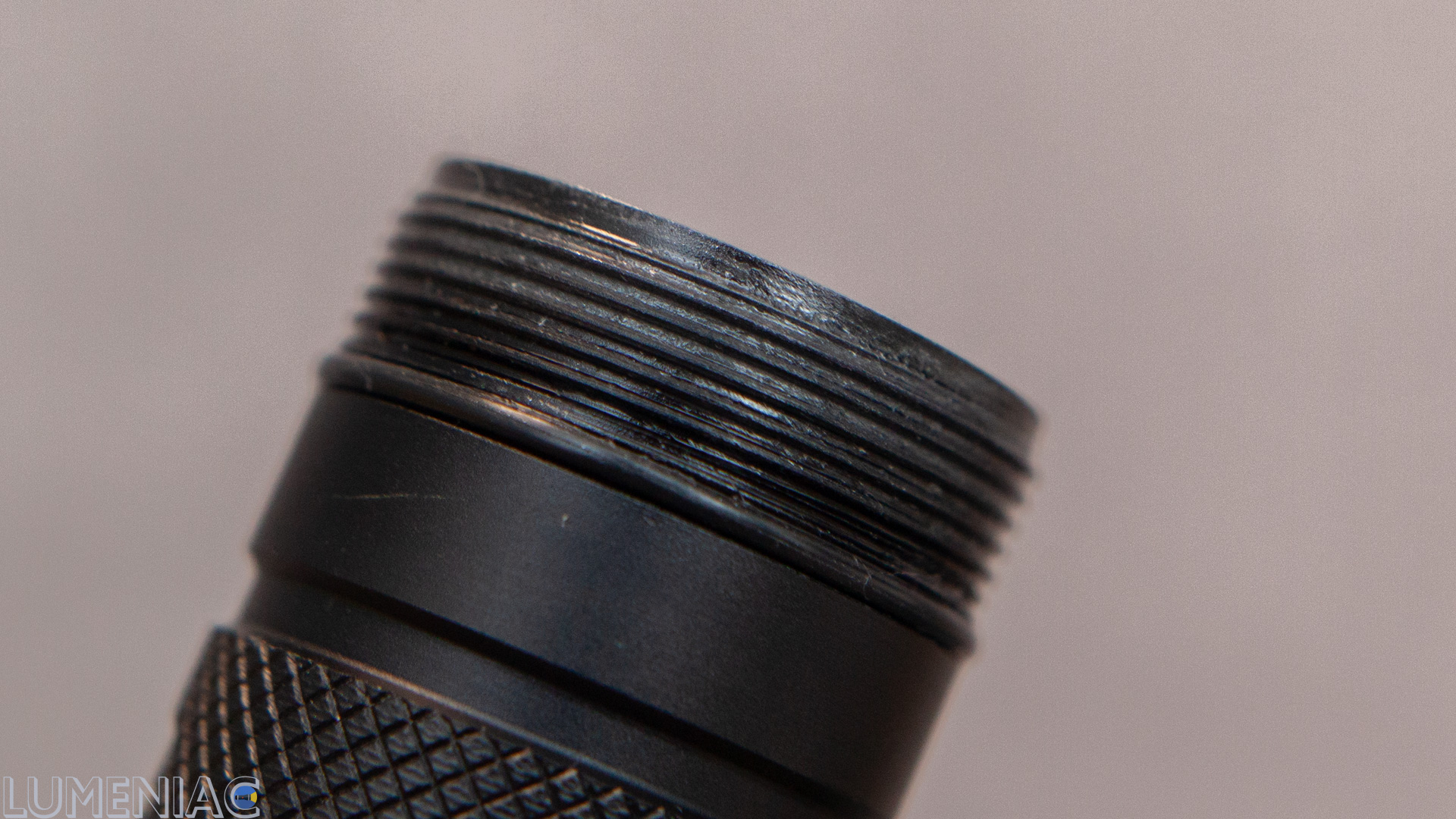 This time, fortunately, the flashlight uses a regular 21700 battery, and not an expensive proprietary one, which has both + and – on each pole. The flashlight fully supports any 21700 battery, and when i inserted a 21700 Liitokala everything was cool.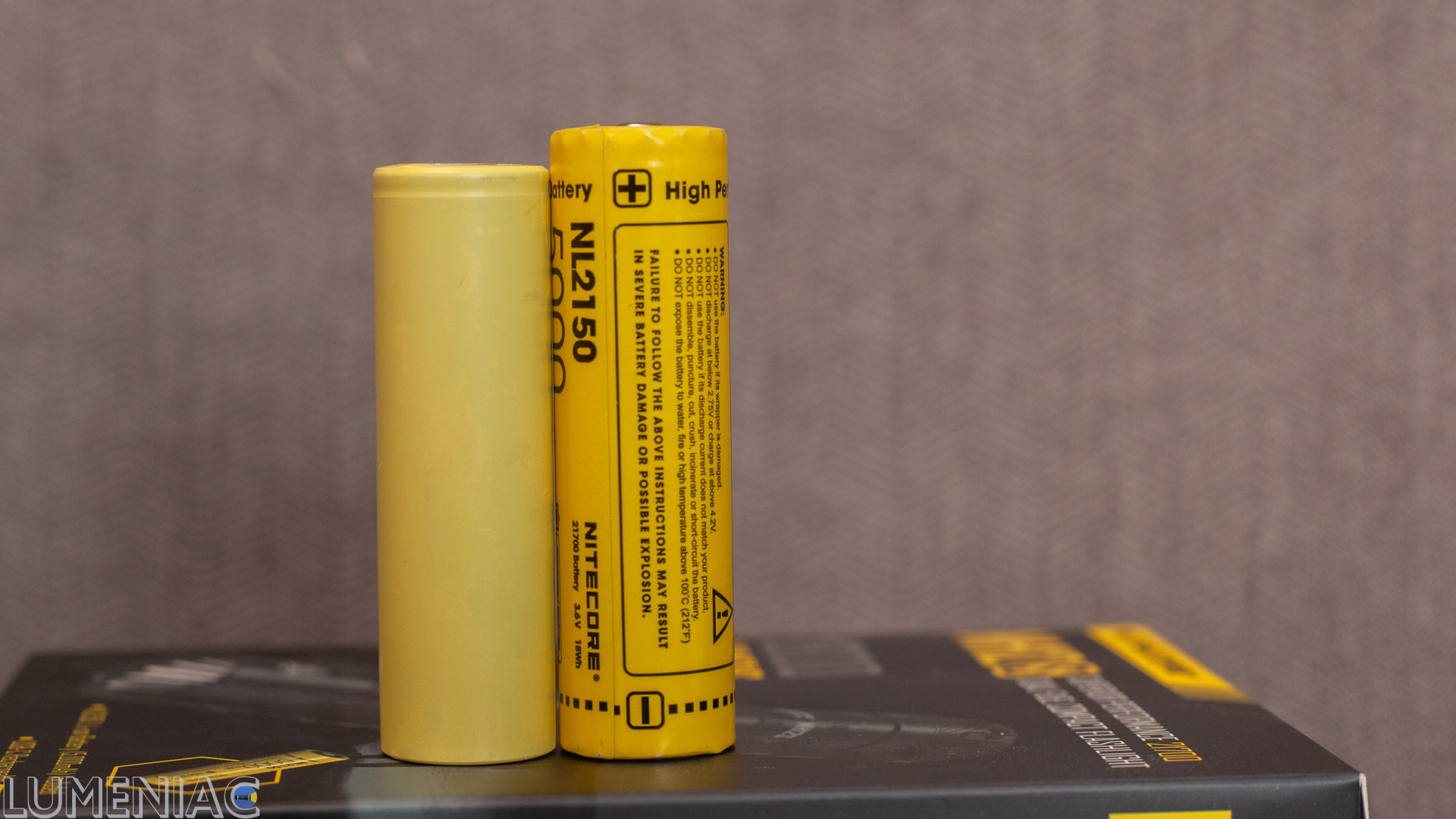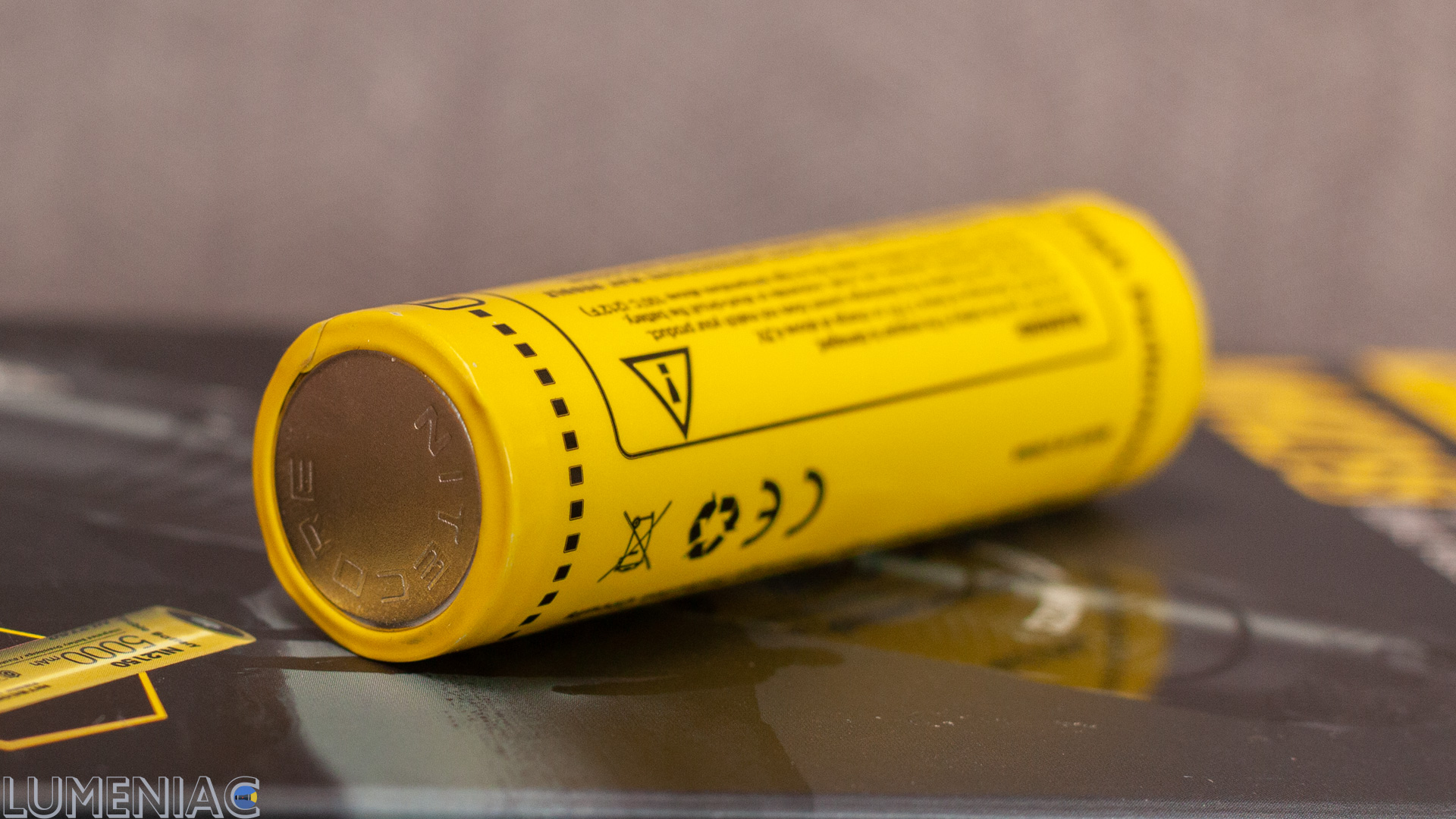 If you have lots of 18650, there is option to sacrifice runtime, but take full advantage of your supply of 18650 batteries, – just use adaptor. Please note, cheap low currents batteries like well known NCR18650B in any wrappping are not good for such a turbo mode, you need at least decent medium-current batteries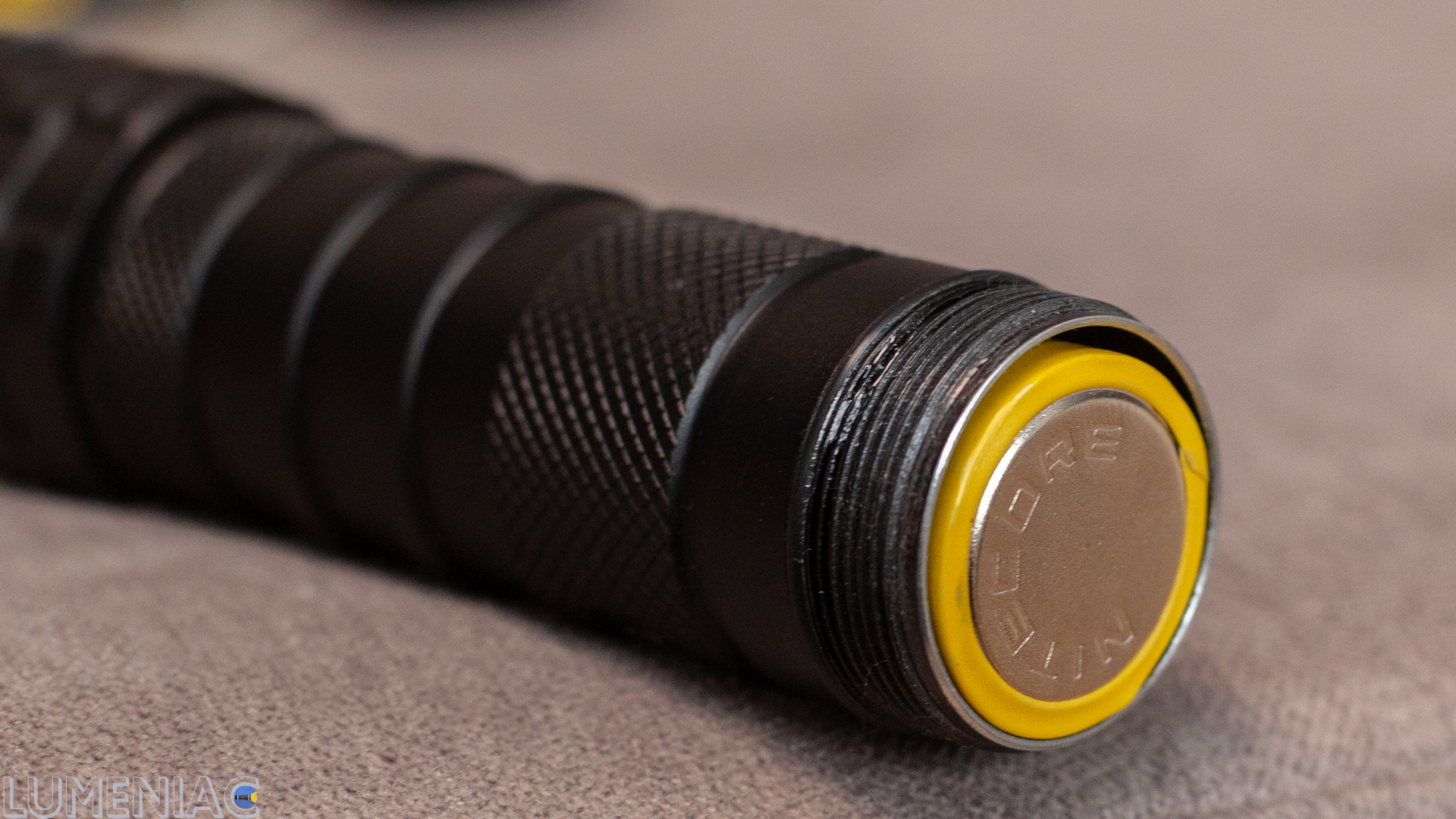 Knurling – classic diamonds, in general, the same as in the P20I. I really like it. There are also two smooth seats for a clip or tactical ring.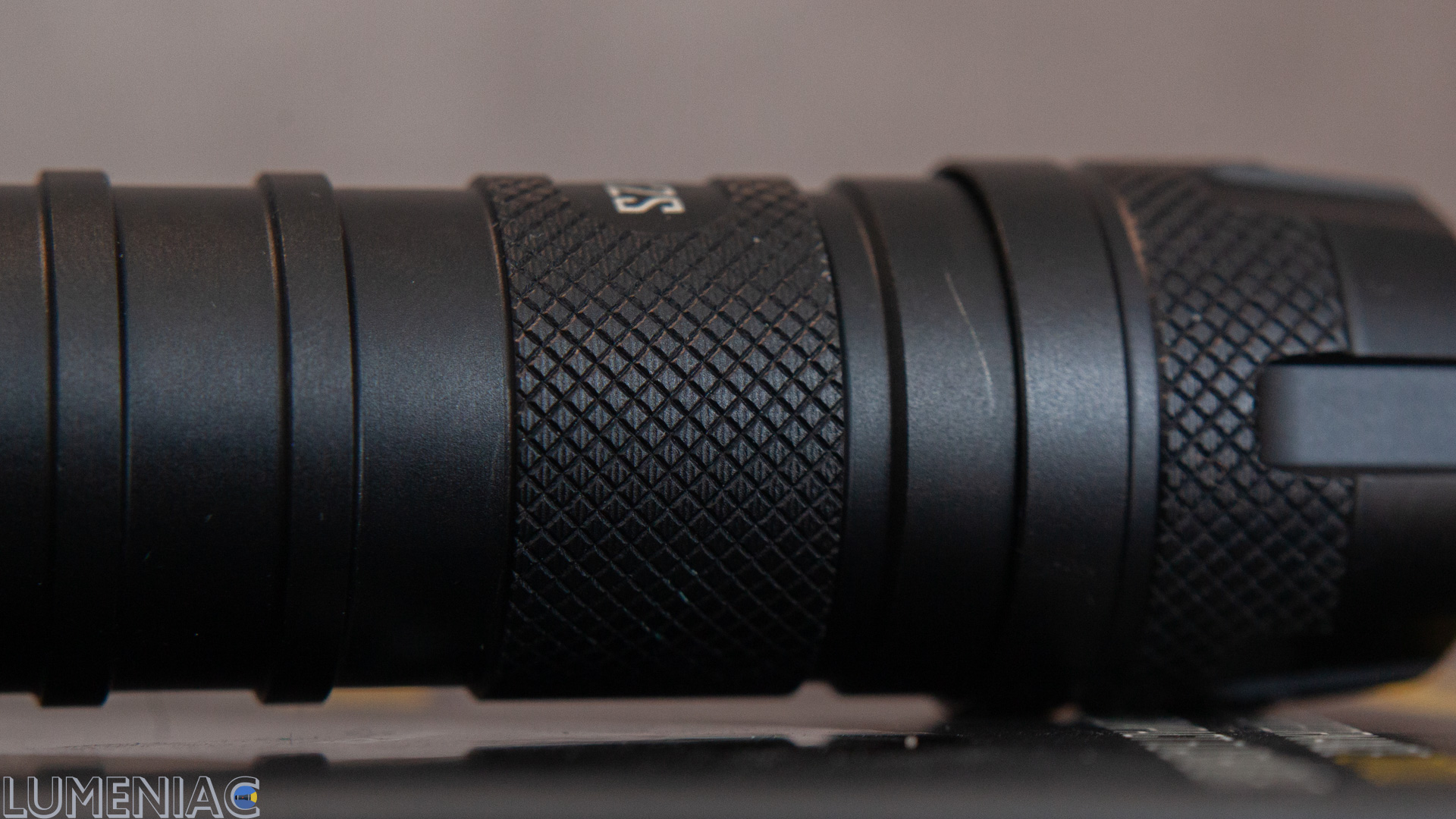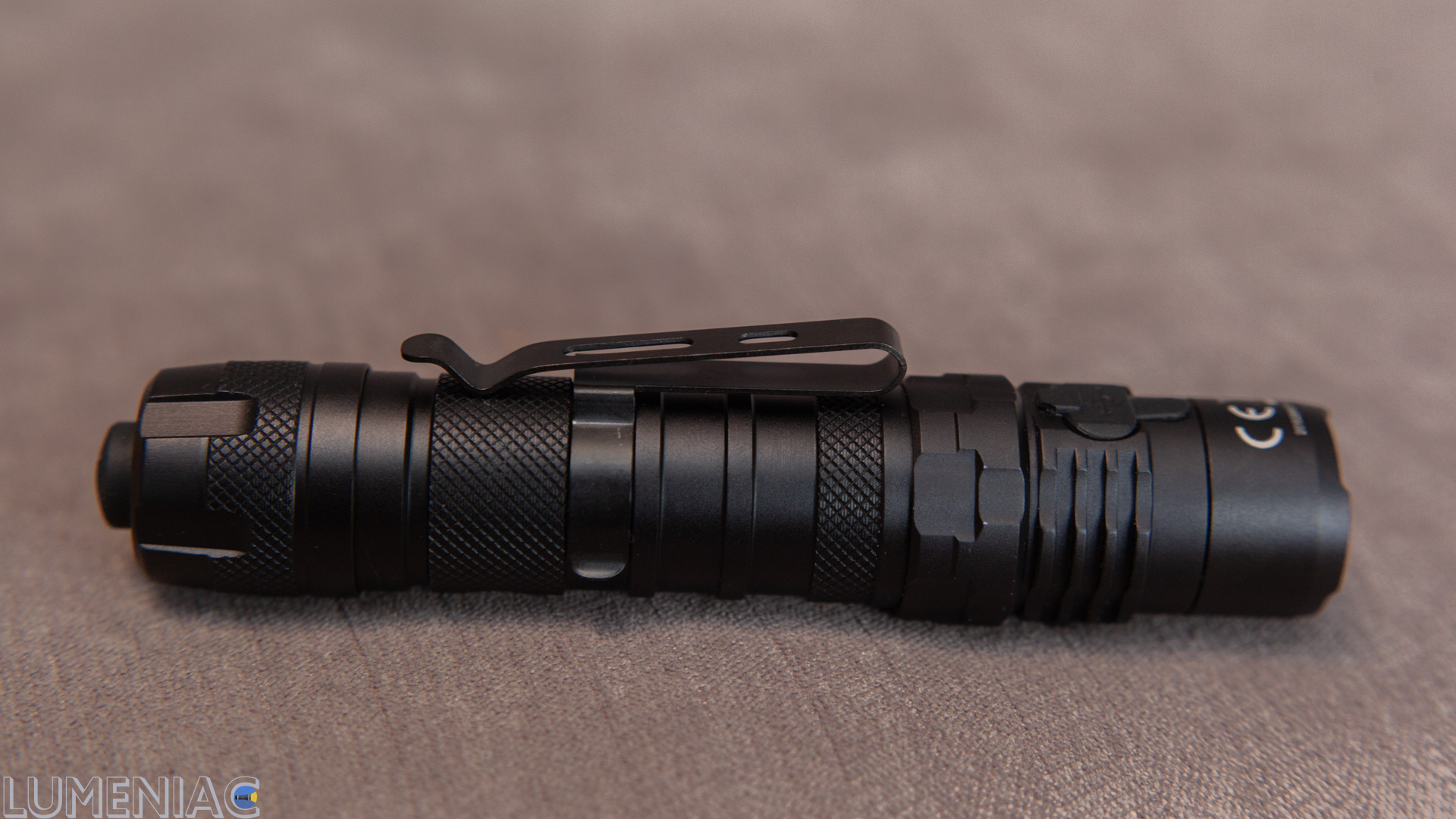 The middle part is symbolically smaller in diameter than the tail and head, but, in general, the grip is strong and comfortable even without the clip. And when grip is on, that totally erases the question of grip.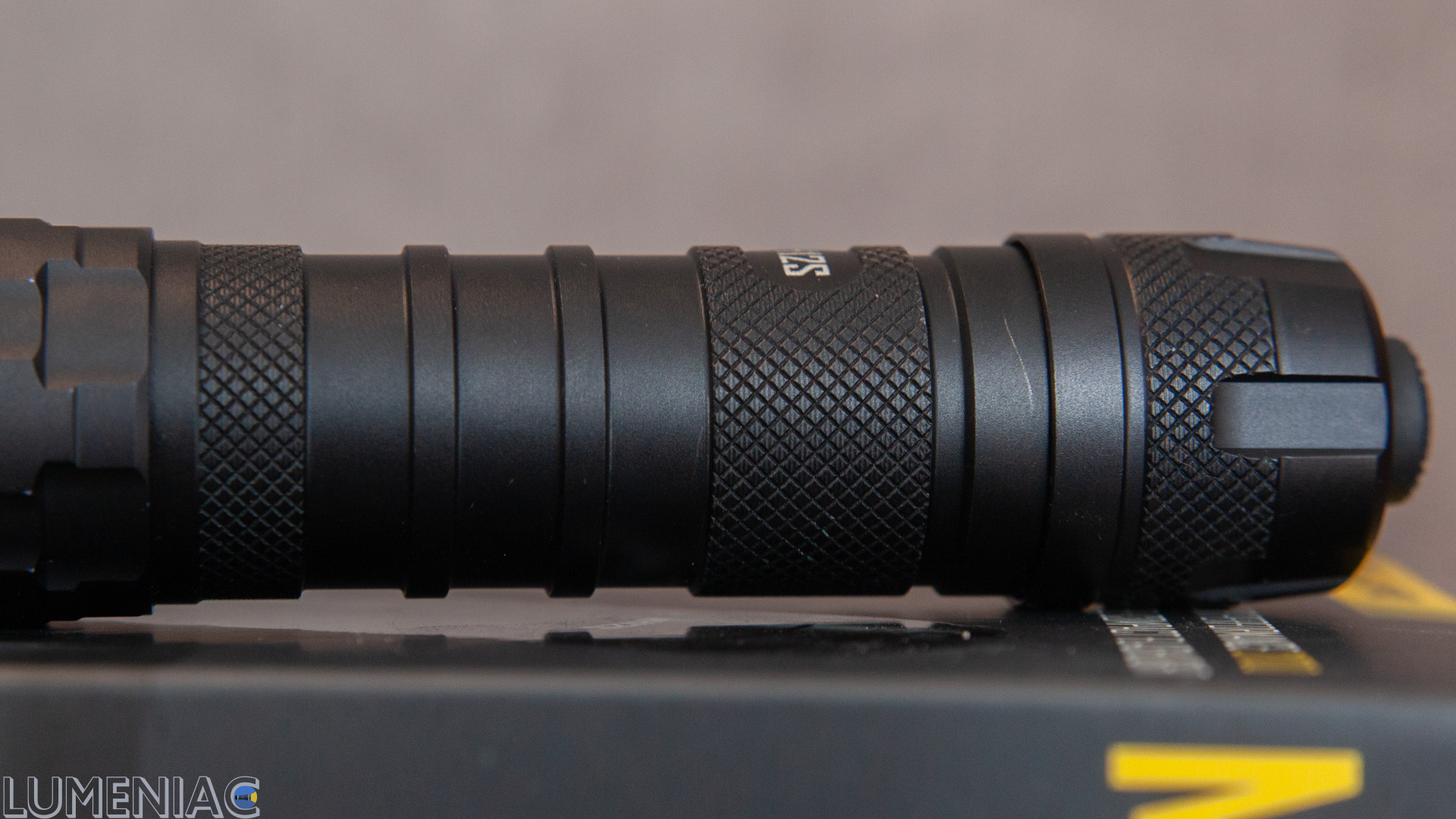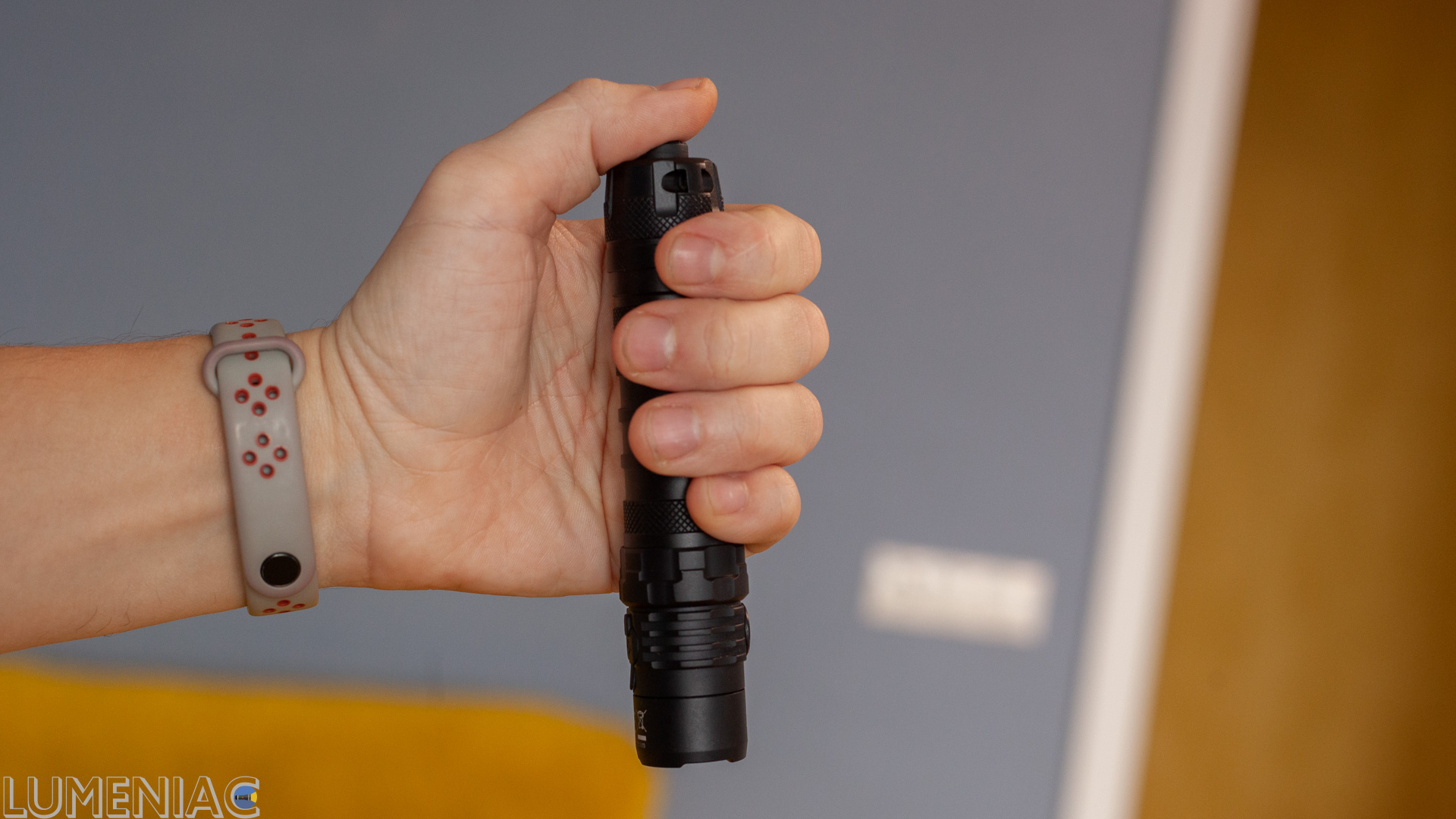 The head is the same diameter as the body, very compact. Just a completely EDC head that doesn't have anything from a tactical flashlight at all. The ribbing is sufficient for this size. Considering the brightness in the turbo, you shouldn't overestimate the effect of such cooling fins anyway. but i`ll go to it below in review of Nitecore MH12S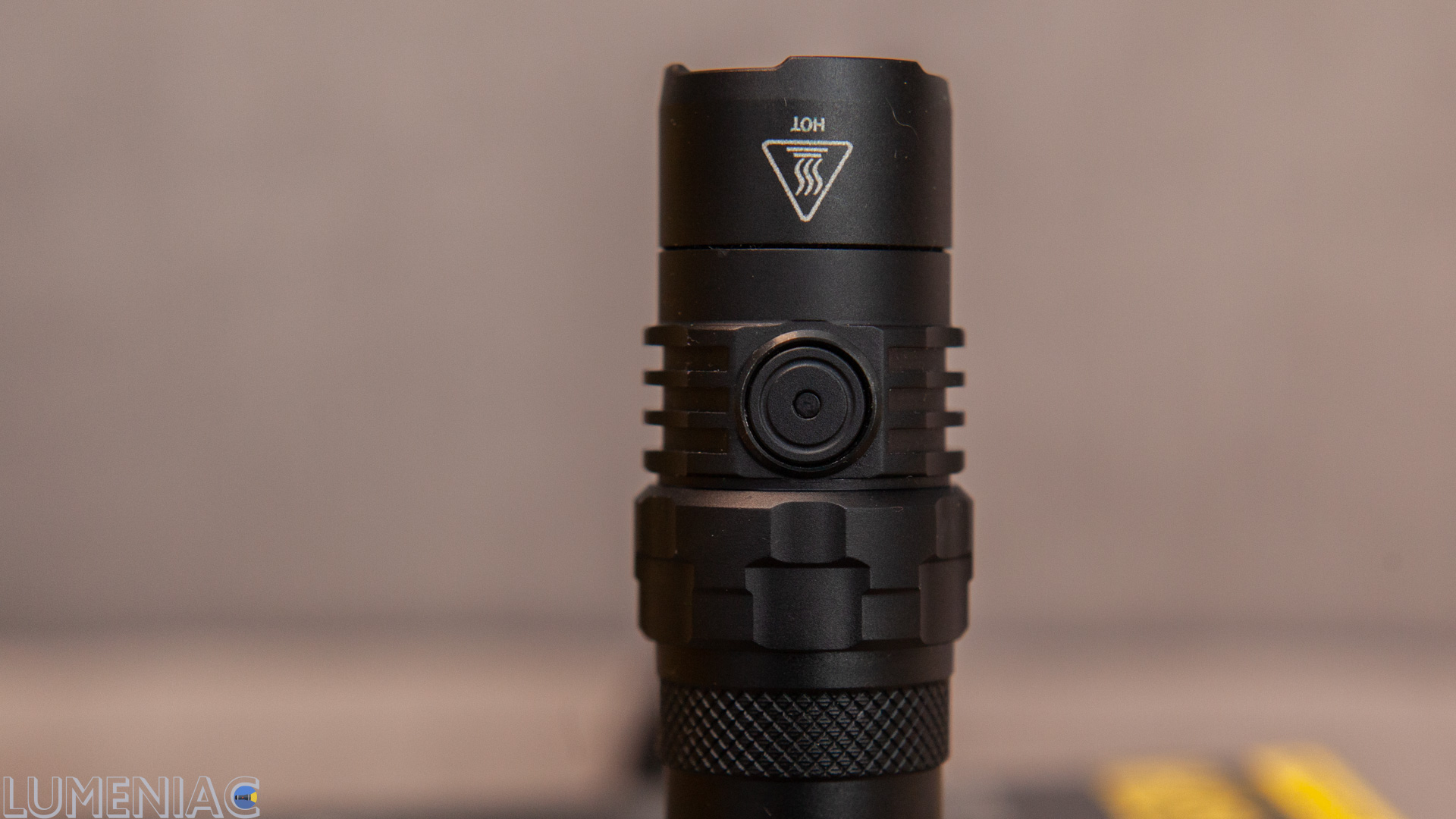 There is also a type-C charging connector on the head. The plug is very thick and secure.
The charging current is 1.8A, which is very good, the same P20I had only 1.2A. But…for some strange reasons current rapidly falls after 1 hour so it still takes 4 hours to fully charge battery.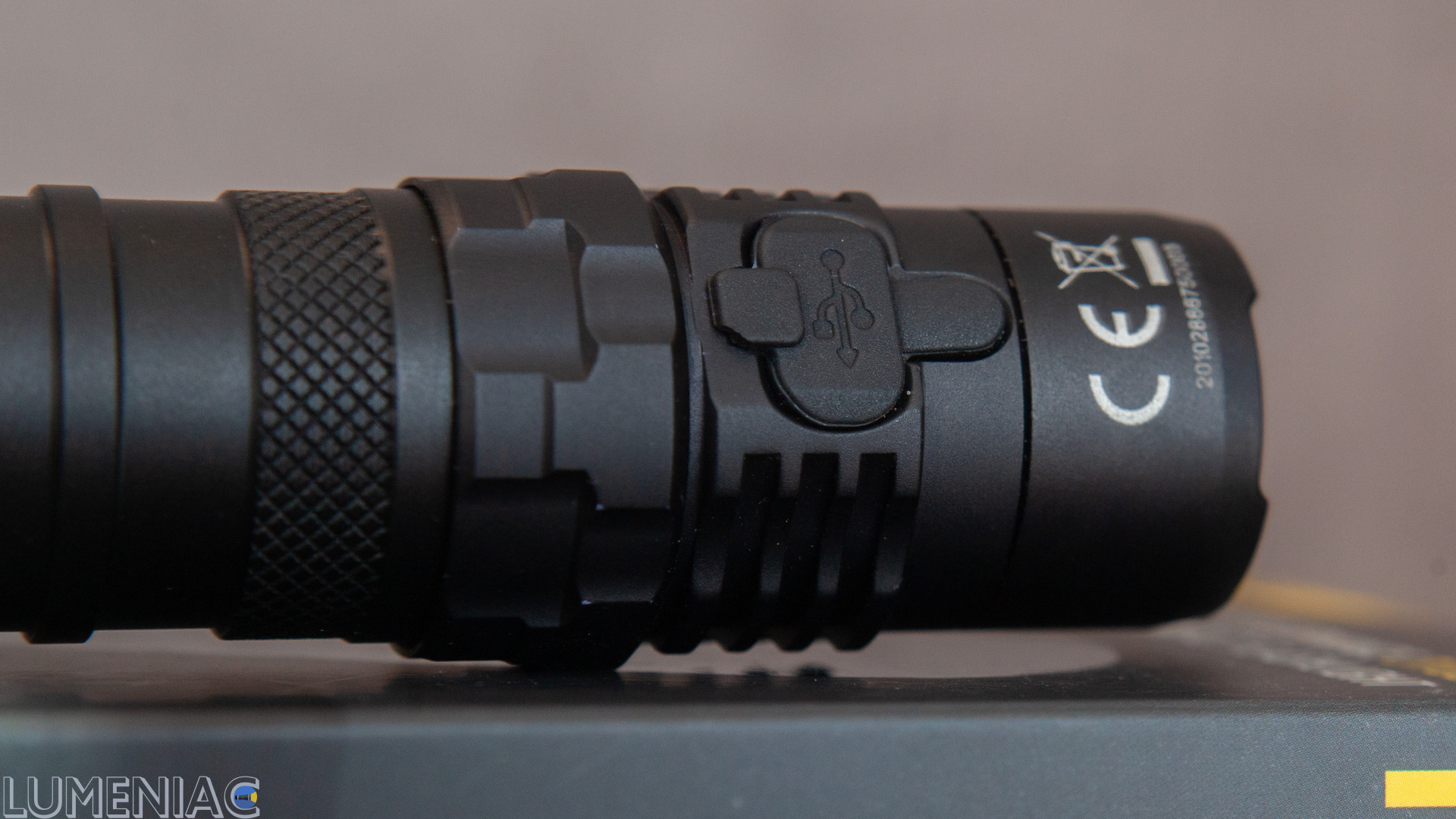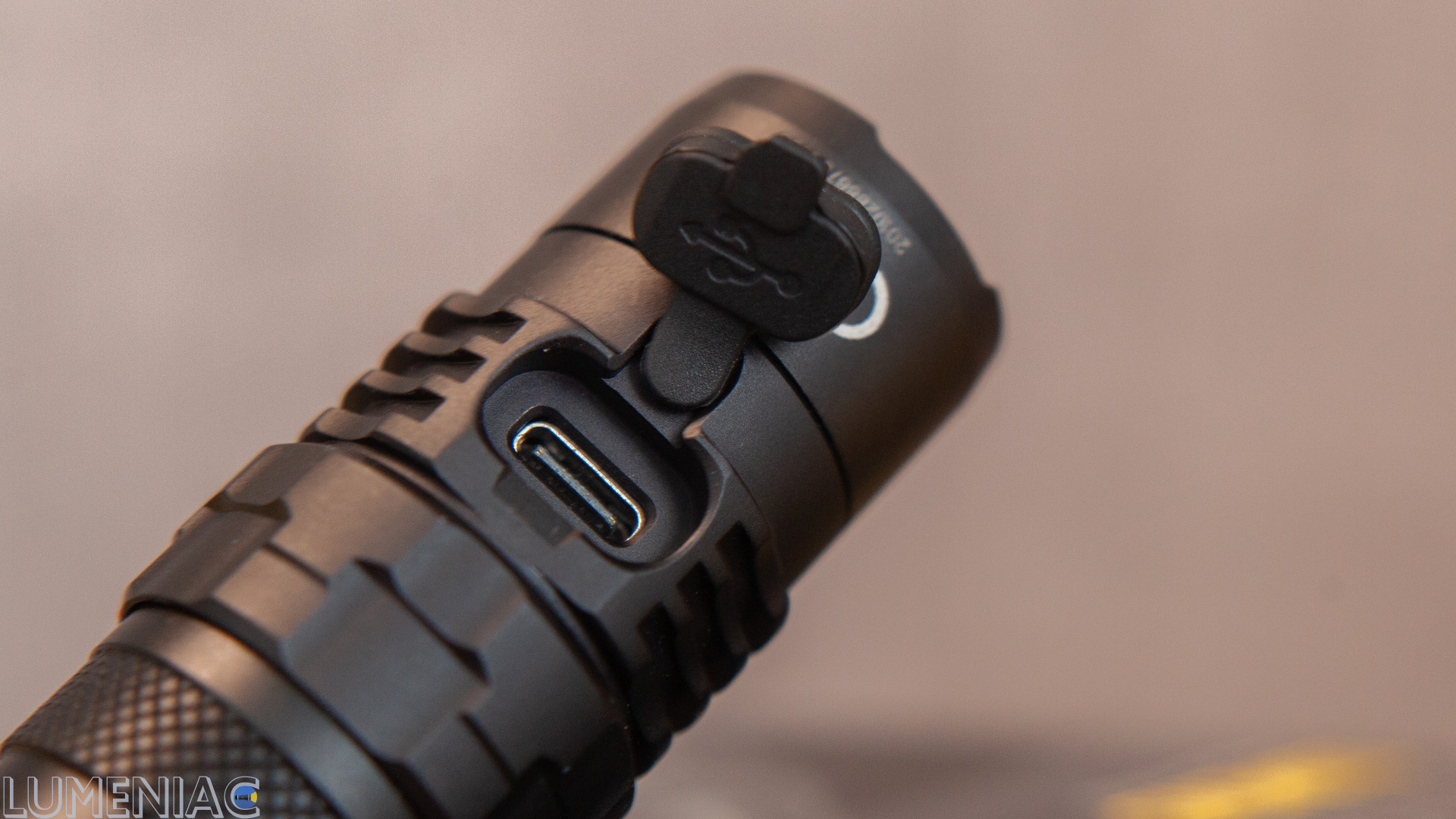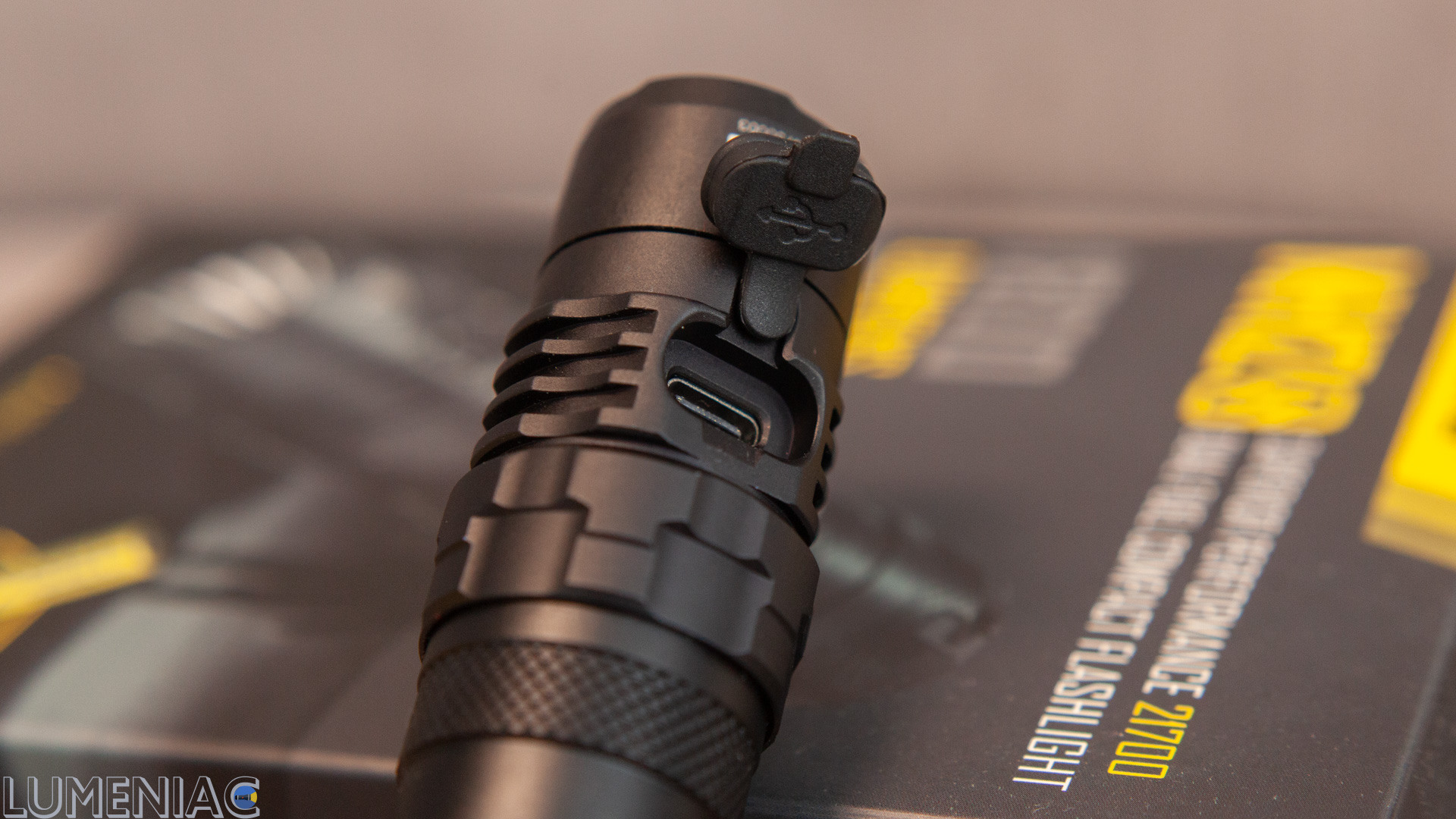 On the opposite side from it is a small black flat button with a tiny blue LED indicator in the center. I definitely didn't like it – you won't be able to quickly find it, unless you put a clip on the opposite side, to position grip. One more CON – it will be quite hard to press it with gloves on. Taking into account the fact that the flashlight is turned on with the tail button and you should not be afraid of accidental activation, it was definitely necessary to make the button way bigger and protruding.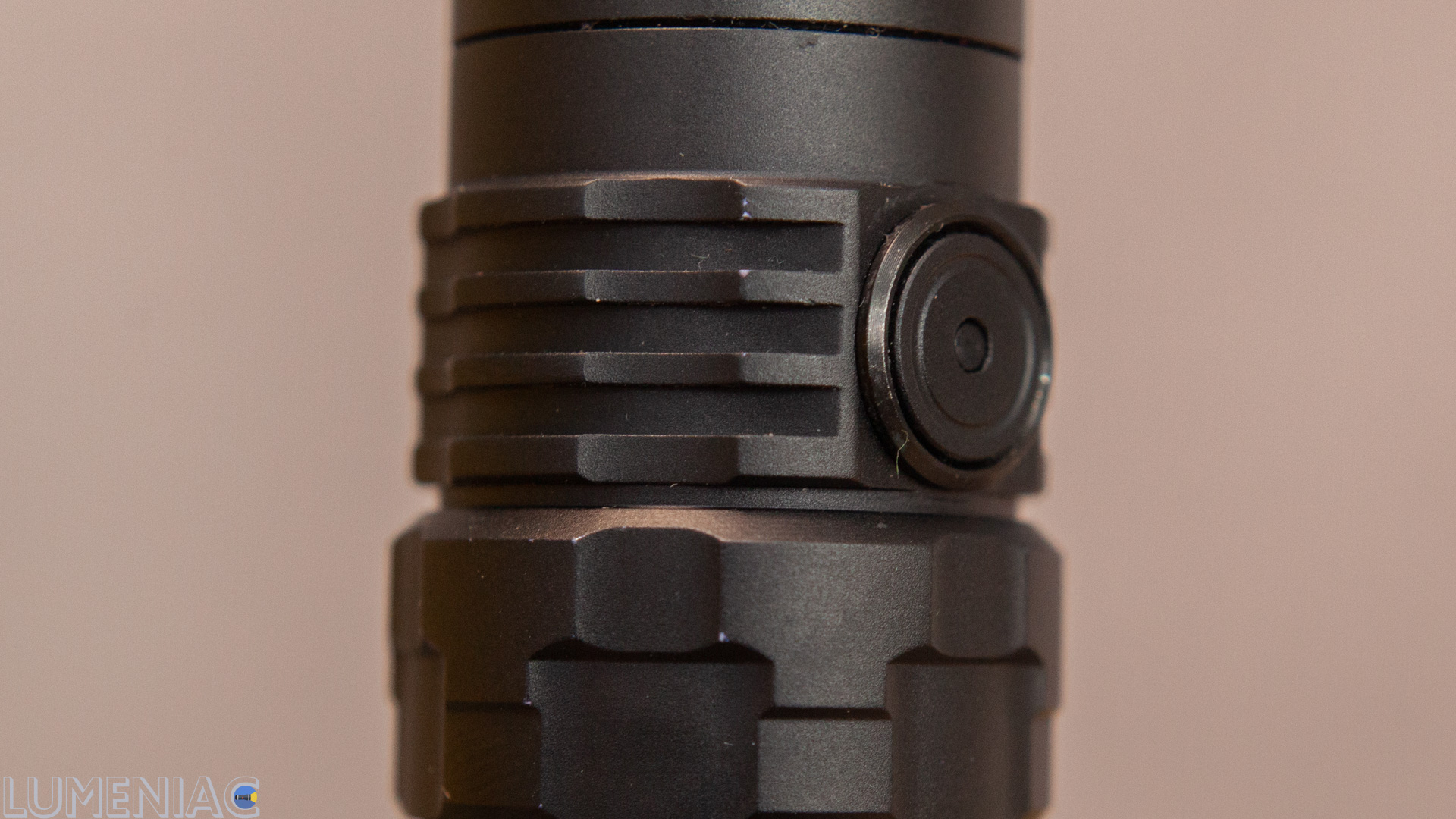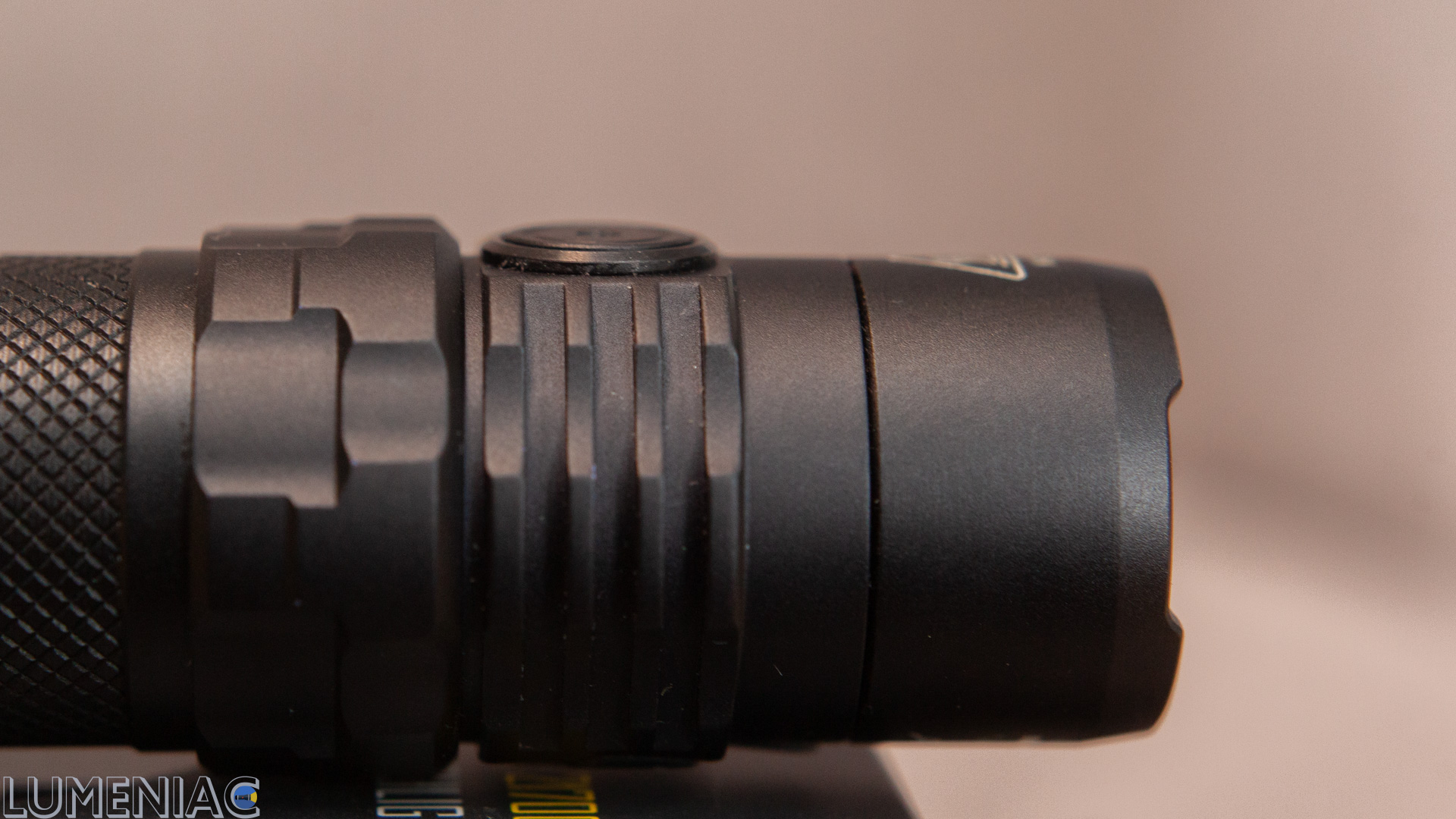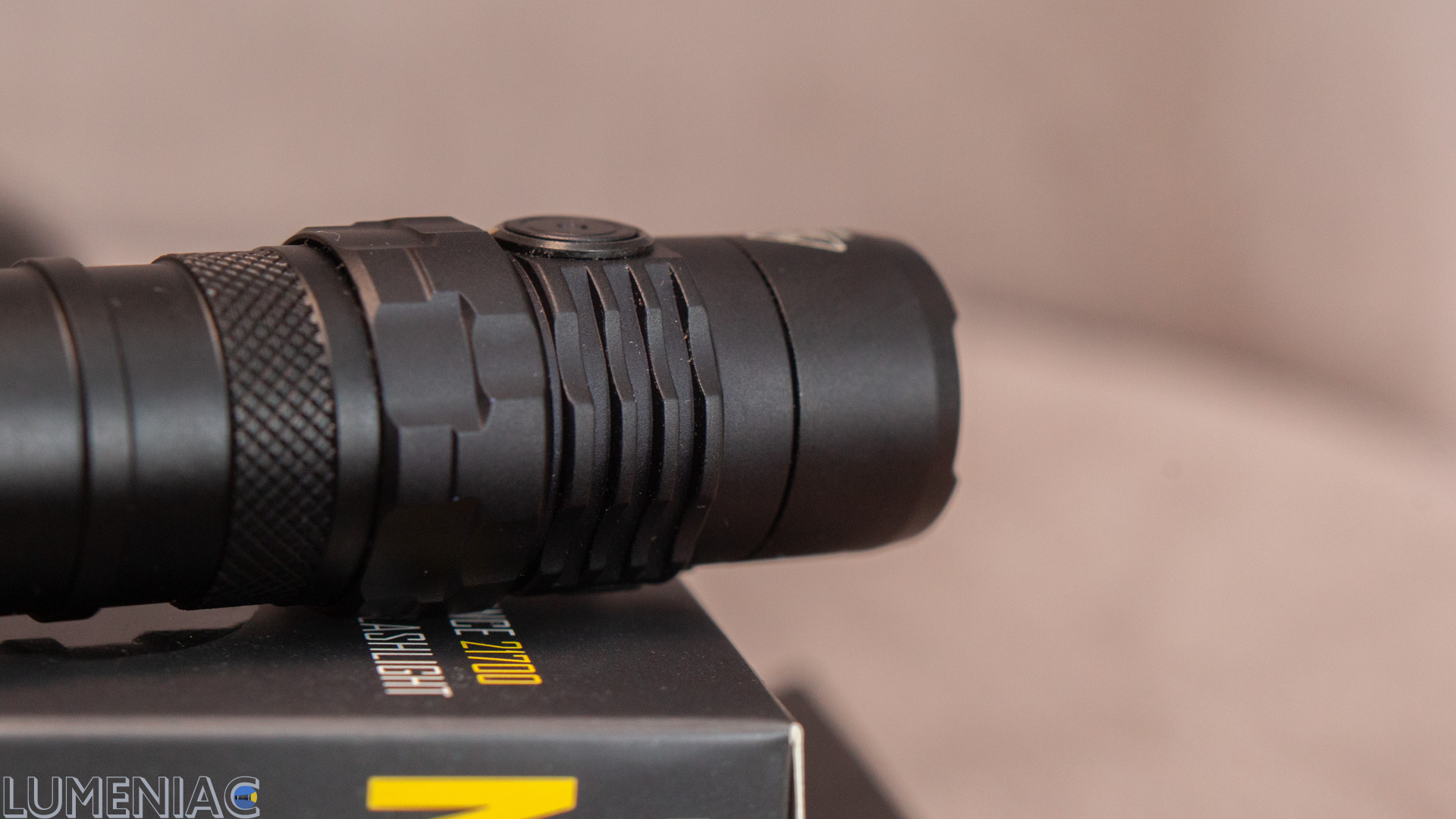 The teeth at the bezel have nothing to do with a tactical flashlight. Well, as I said, this part of the flashlight is purely EDC. P20I has really agressive teeth of tactical models. looks like heavyweigth wrestler vs chess playe.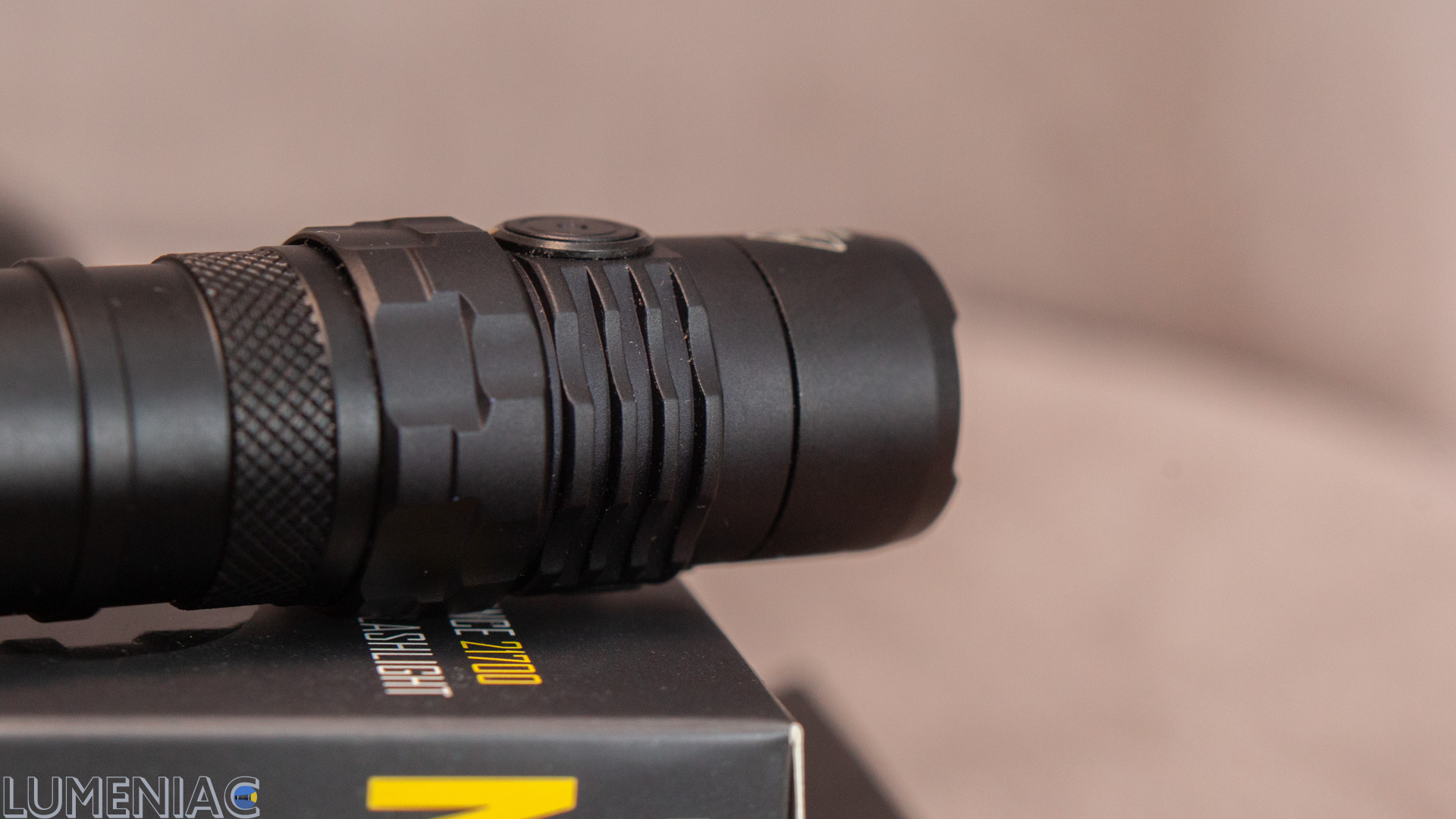 Glass, as usual, with antireflection. Beneath it is a smooth EDC-size reflector with an SST40 LED on the bottom.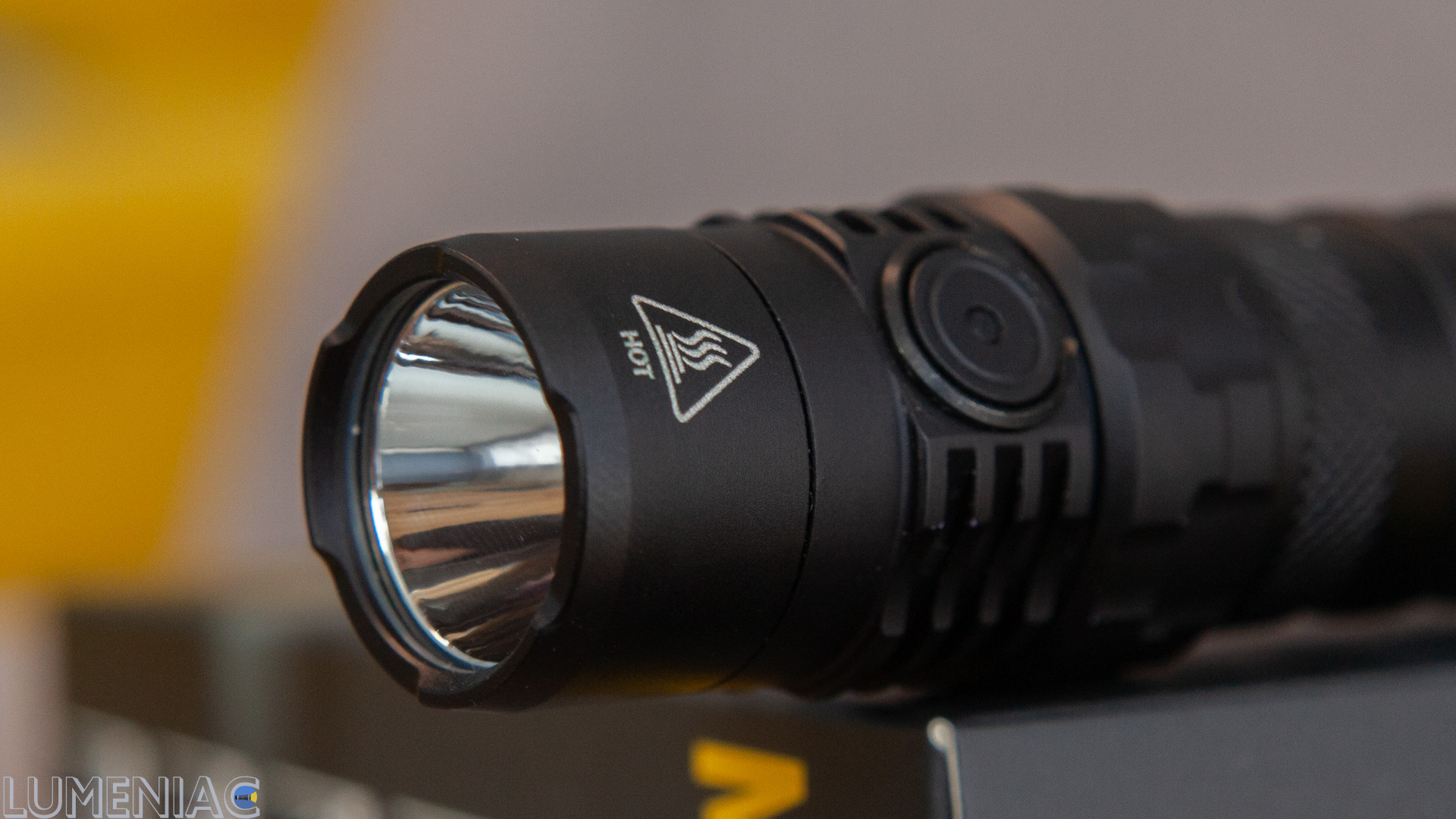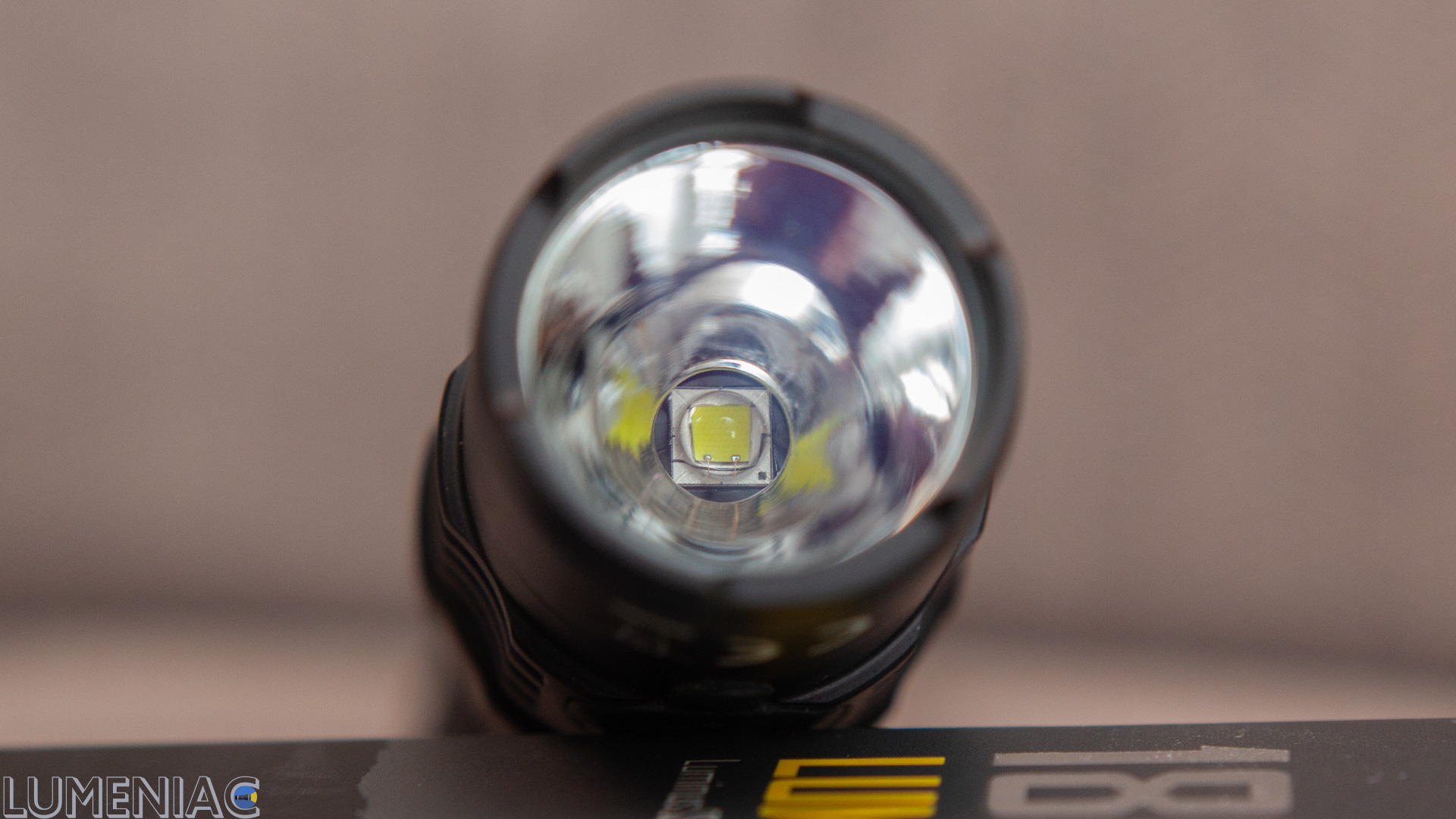 !
https://ixbt.online/live/images/original/04/96/13/2020/12/03/1c09562df6.jpg
Actually, that's all in this part. The flashlight looks very thoroughbred, I don't see any manufacturing jambs. The flat button is a clear omission, and the good charging current is, on the contrary, should be a nice advantage, but you cannot enjoy all its advantage as it falls down quickly.
UI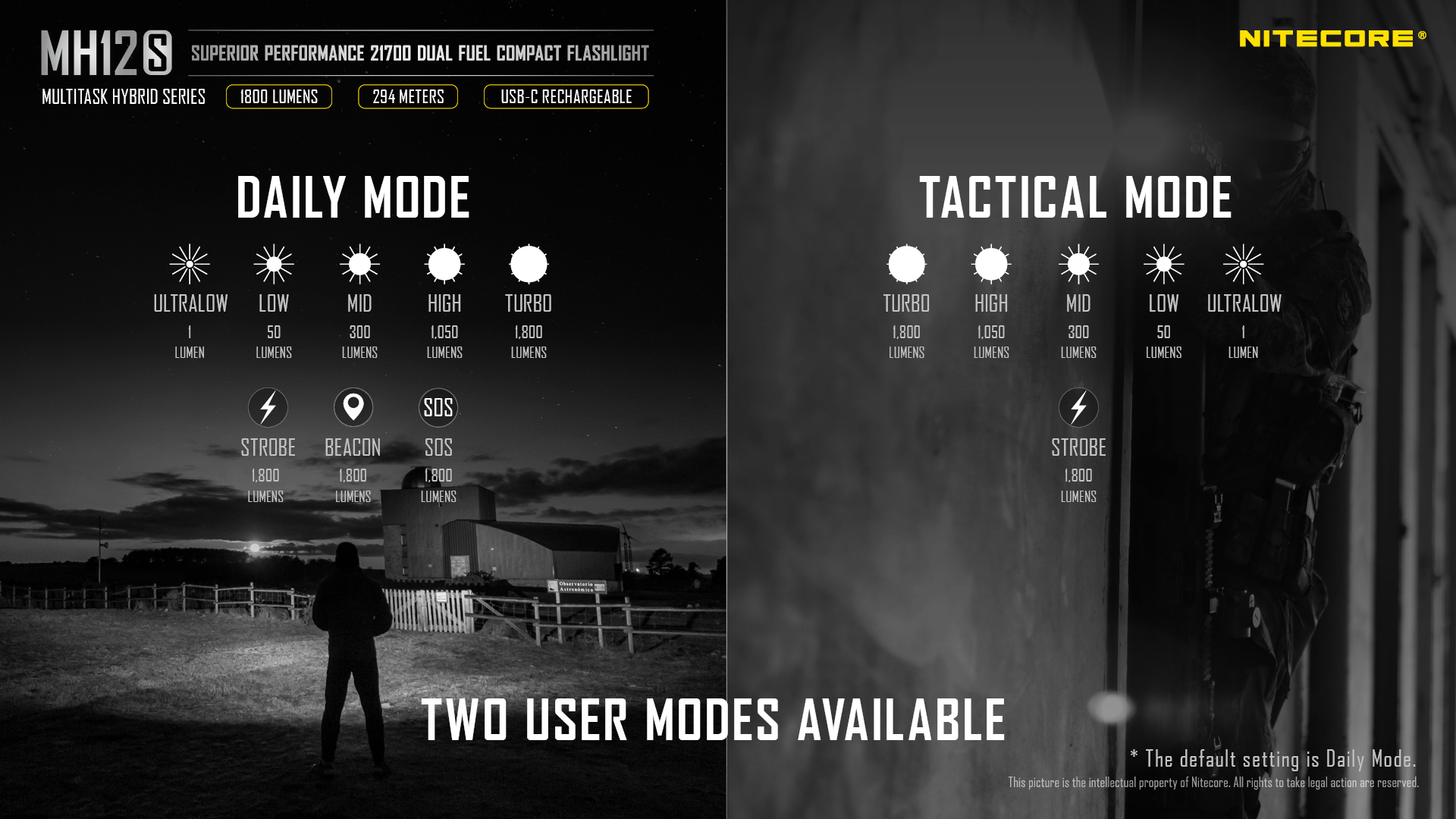 NOTE: mode orders in tactical and dily modes are reverse and direct.
It's very simple. There are two modes, which differ in the number of special signal and mode memory.
in tactical mode you always start from a turbo or strobe, in daily mode you switch on in the last used mode like usually.
Tailbutton:
ON-OFF – by pressing.
Half clicks work.
Side button:
CLICK – switch between modes
HOLD – a strobe is triggered. The strobe cannot be started from the off state.
I definitely don't like the reverse order. I don't presume to judge how practical it is for tactical purposes, i`m far away from such activity. At least there is direct order for EDC needs
And you should also consider that you cannot activate strobe from OFF which is uncool for tactical needs.
HOW NITECORE MH12S WORKS
Of course, cold white light, you shouldn't wait for NW alternatives from Nitecore, alas…There is 5000K option for SST40, i dont know why they stick to CW.
Brightness is fully stabilized and you have good runtime.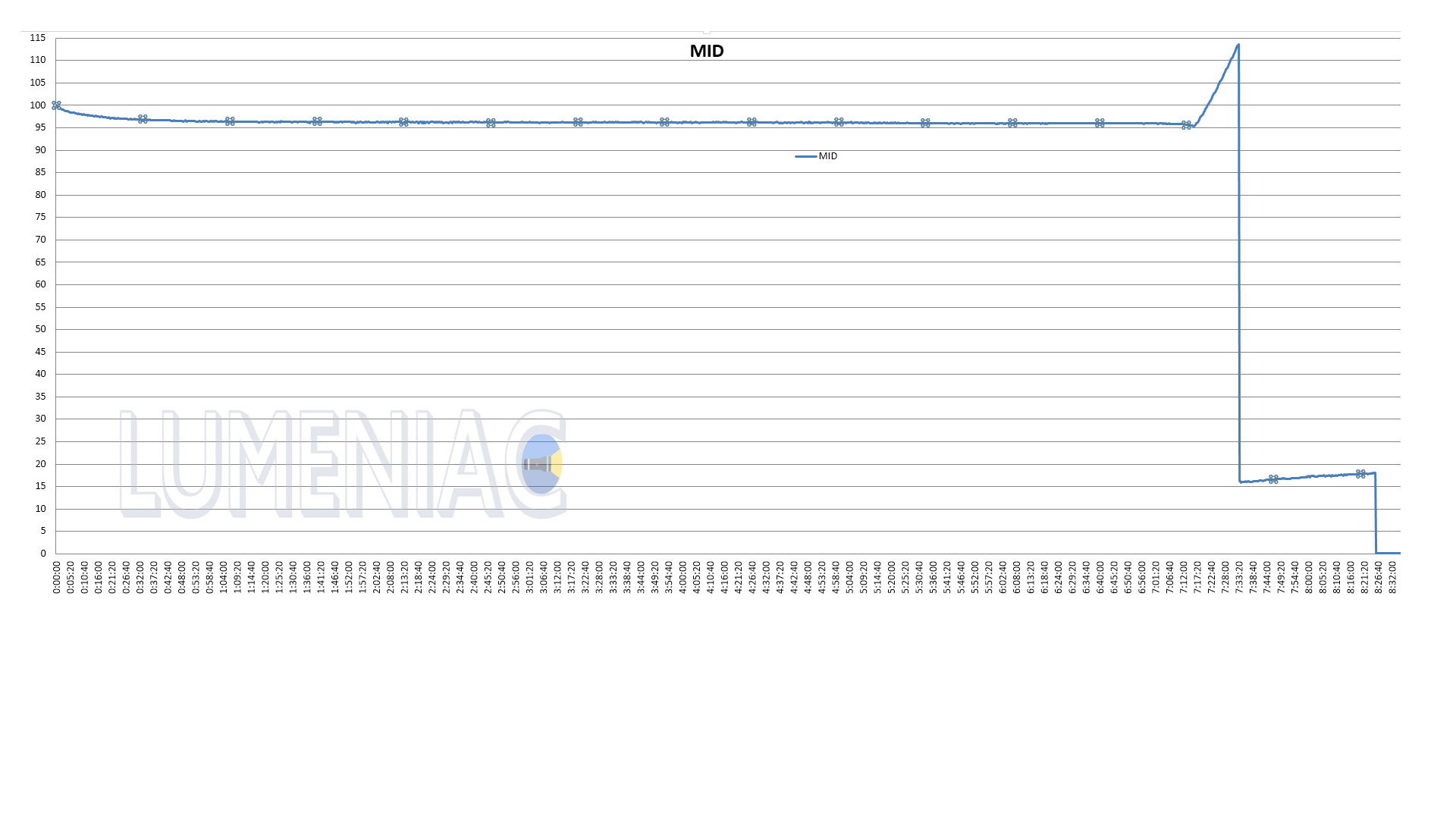 The effect of thermoregulation in the TURBO and HIGH is clearly visible; with cooling, the flashlight works in this mode significantly longer.Especially in TURBO where u get ALL the possible from this mode. this is definetely above my expectation.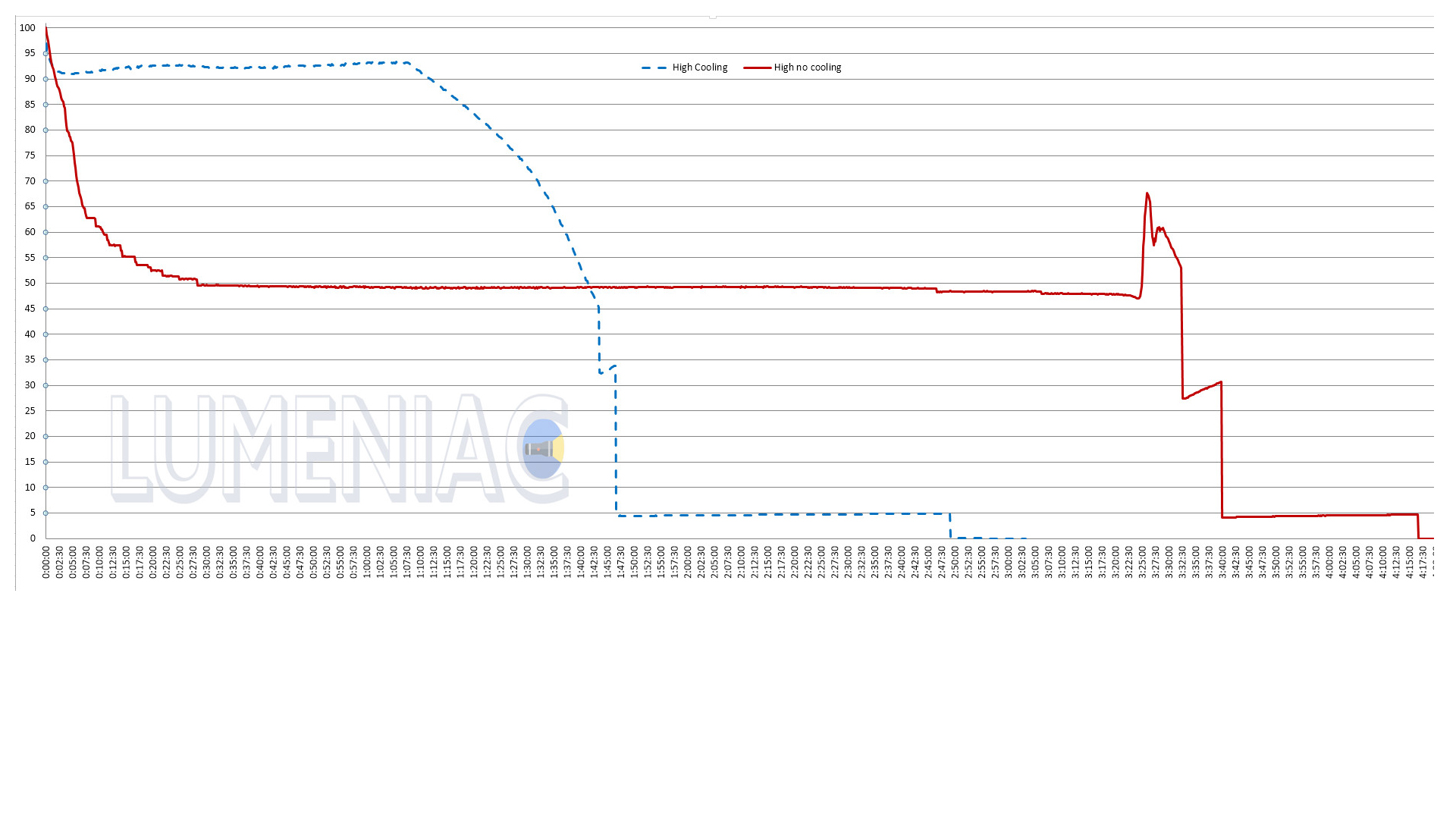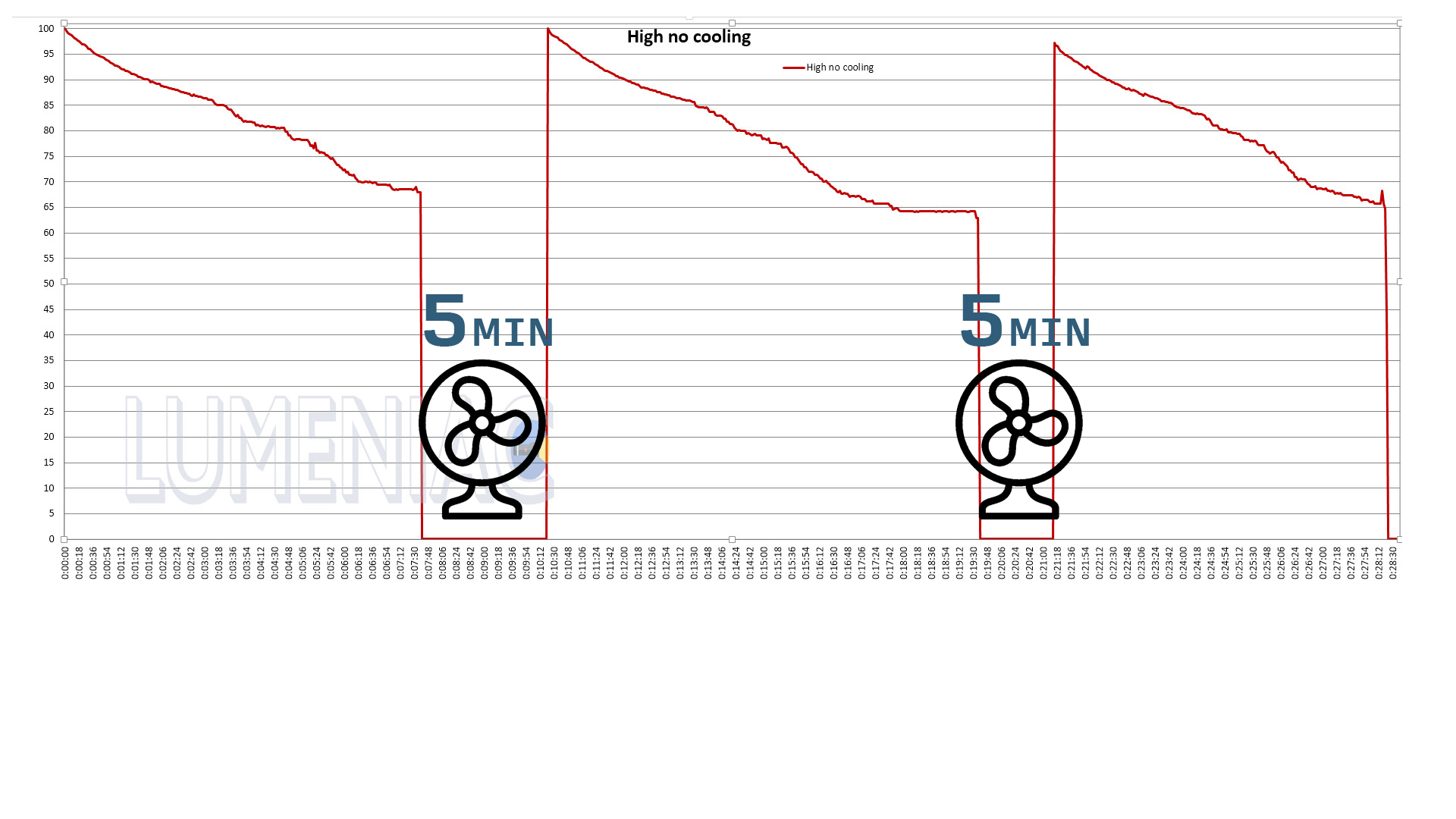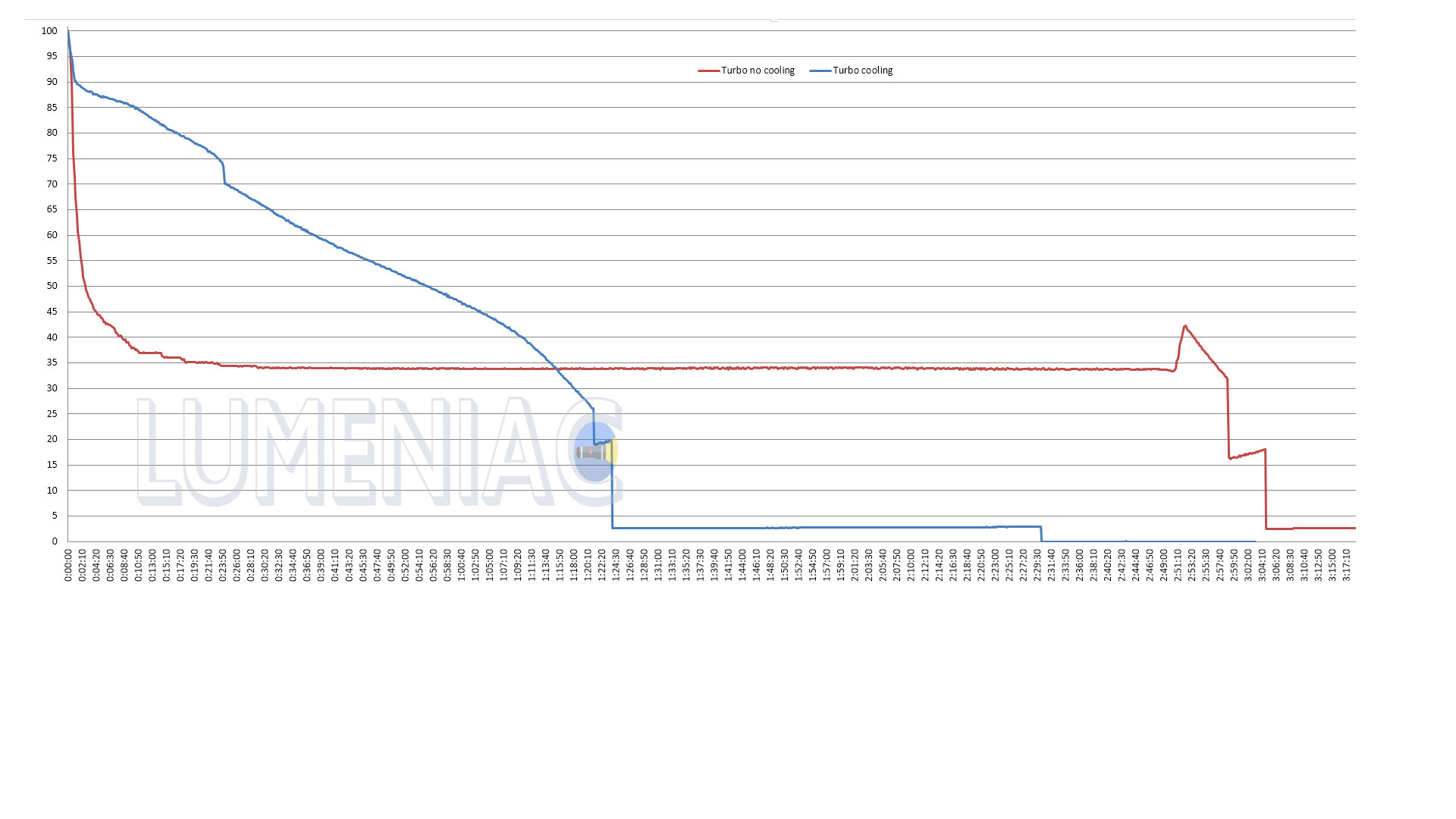 As for the modes as such, mode set here is quite good. The gap between mid-highs only seems to be too wide, it is annoying only when you look at the numbers. In reality, MID is quite suitable as walk-around light , for working within radius of a 15-25m of meters or for indoor use.
Due to the small size of the reflector, the flashlight is quite suitable as an EDC. Due to the high brightness, if necessary, MH12S easily covers a hundred meters. And at a greater distance there is some practical sense as well, which you can see in the video review. Of course, you shouldn't rely on the declared range figures, but you can somehow highlight at 200m which is really good for such a size. Again, i didnt expect that.
In general, the flashlight illuminates more than well for its size and purpose. At maximum brightness, it will completely break through one and a half hundred meters, while giving a fairly good side light. At medium brightness, it can be used outdoors, the minimum brightness proved to be quite adequate from the standpoint of the footlight. What i would like to improve here is color temperature.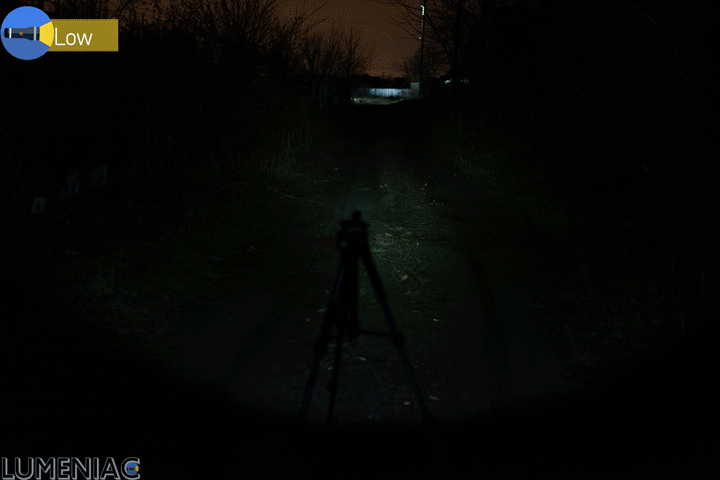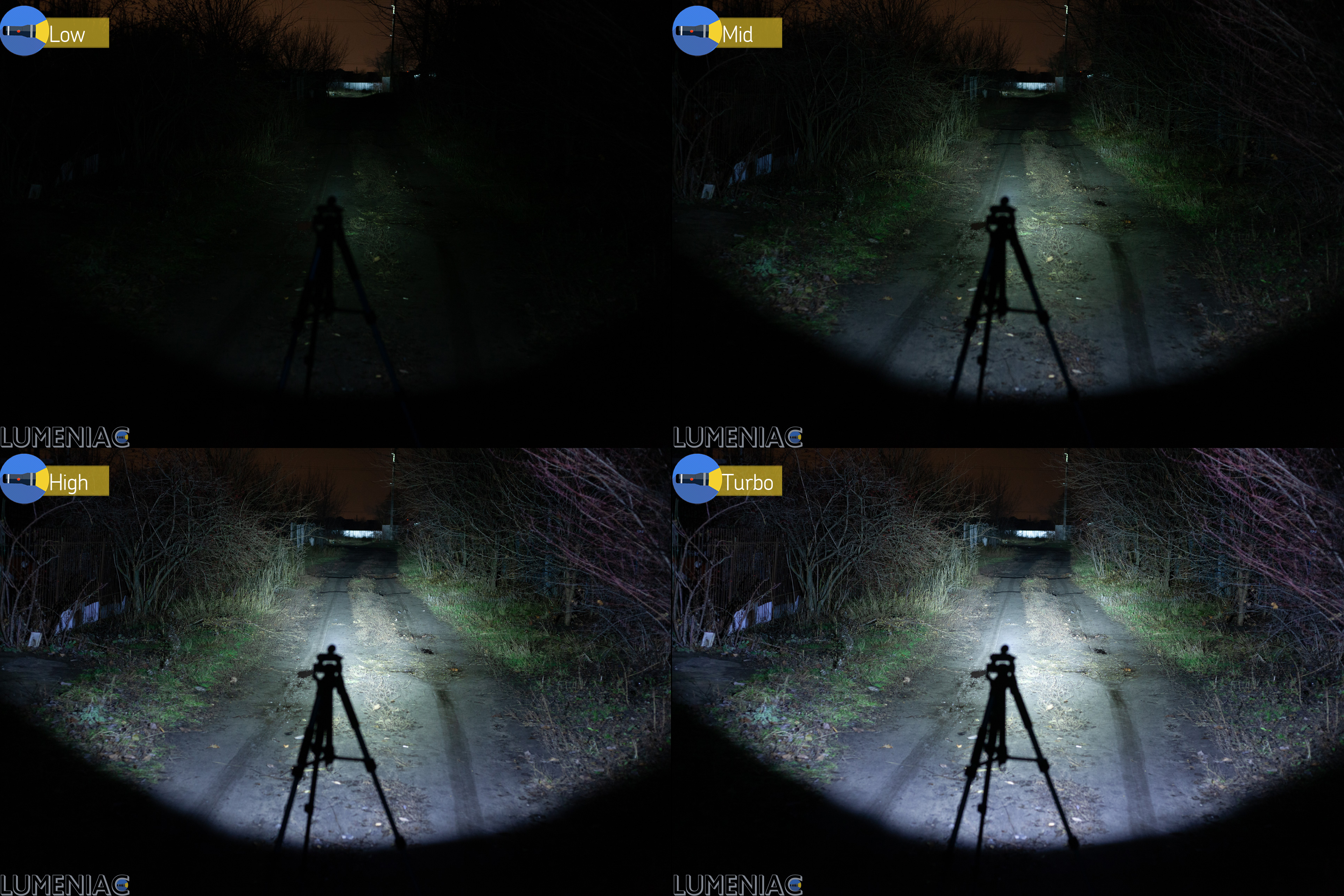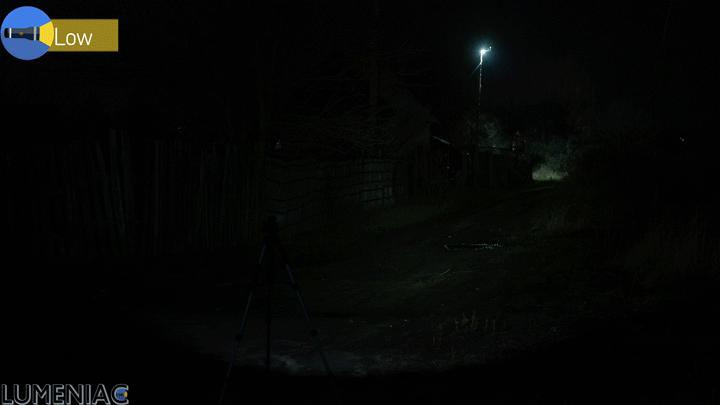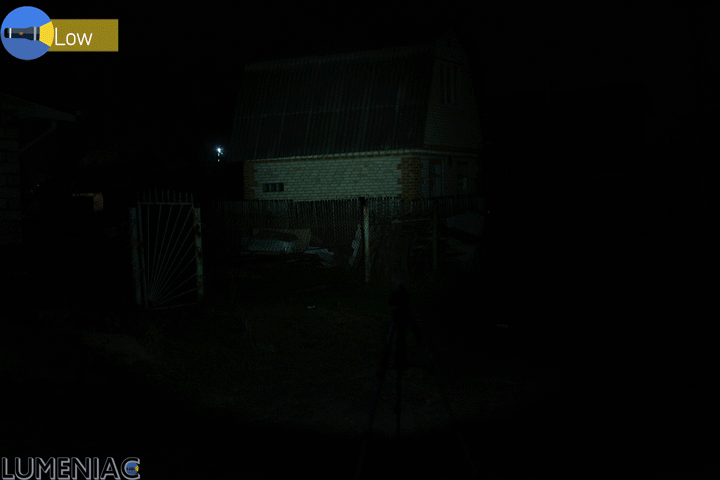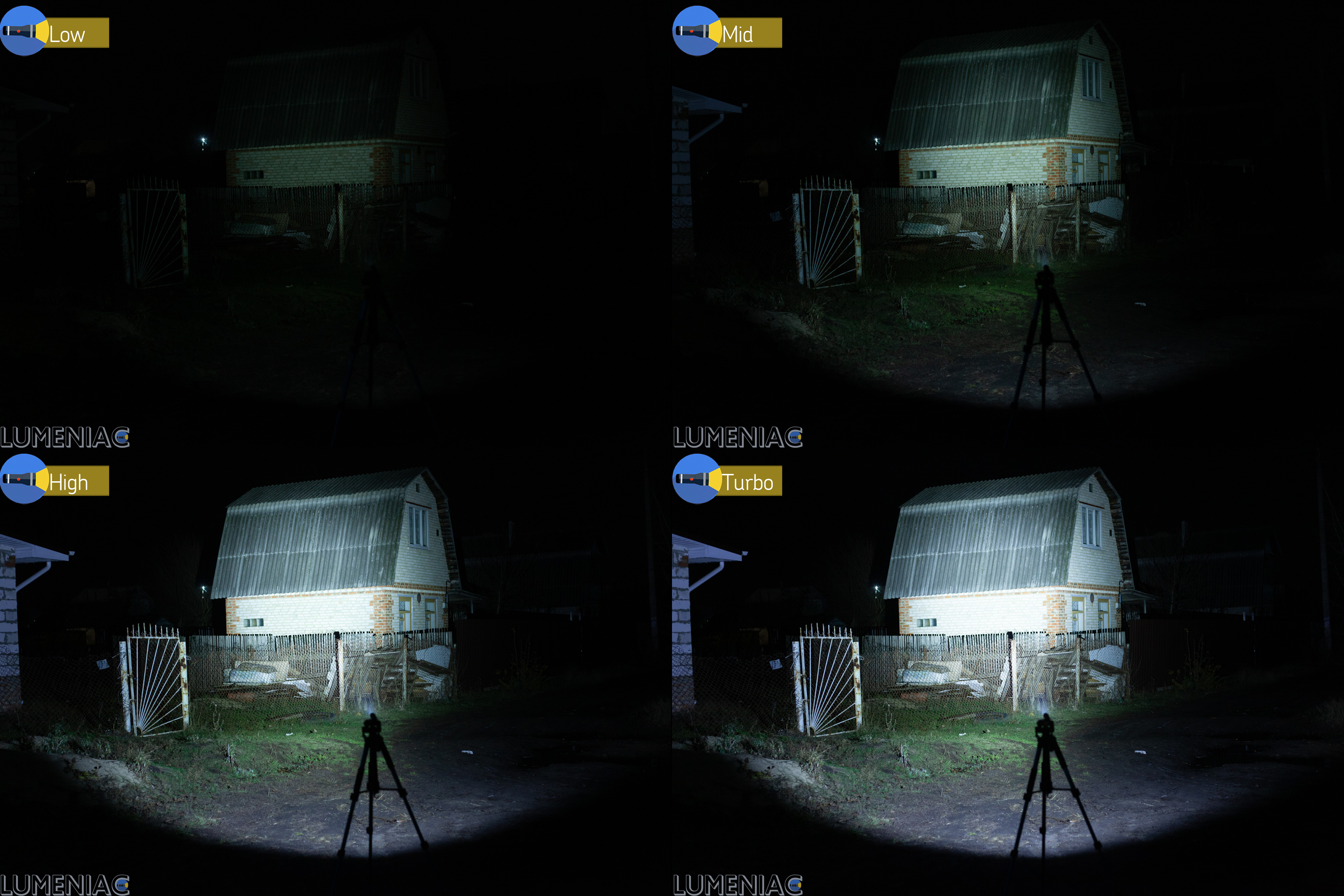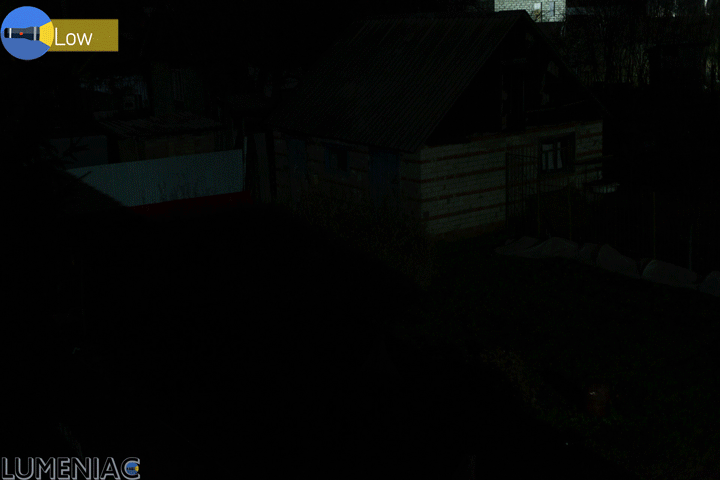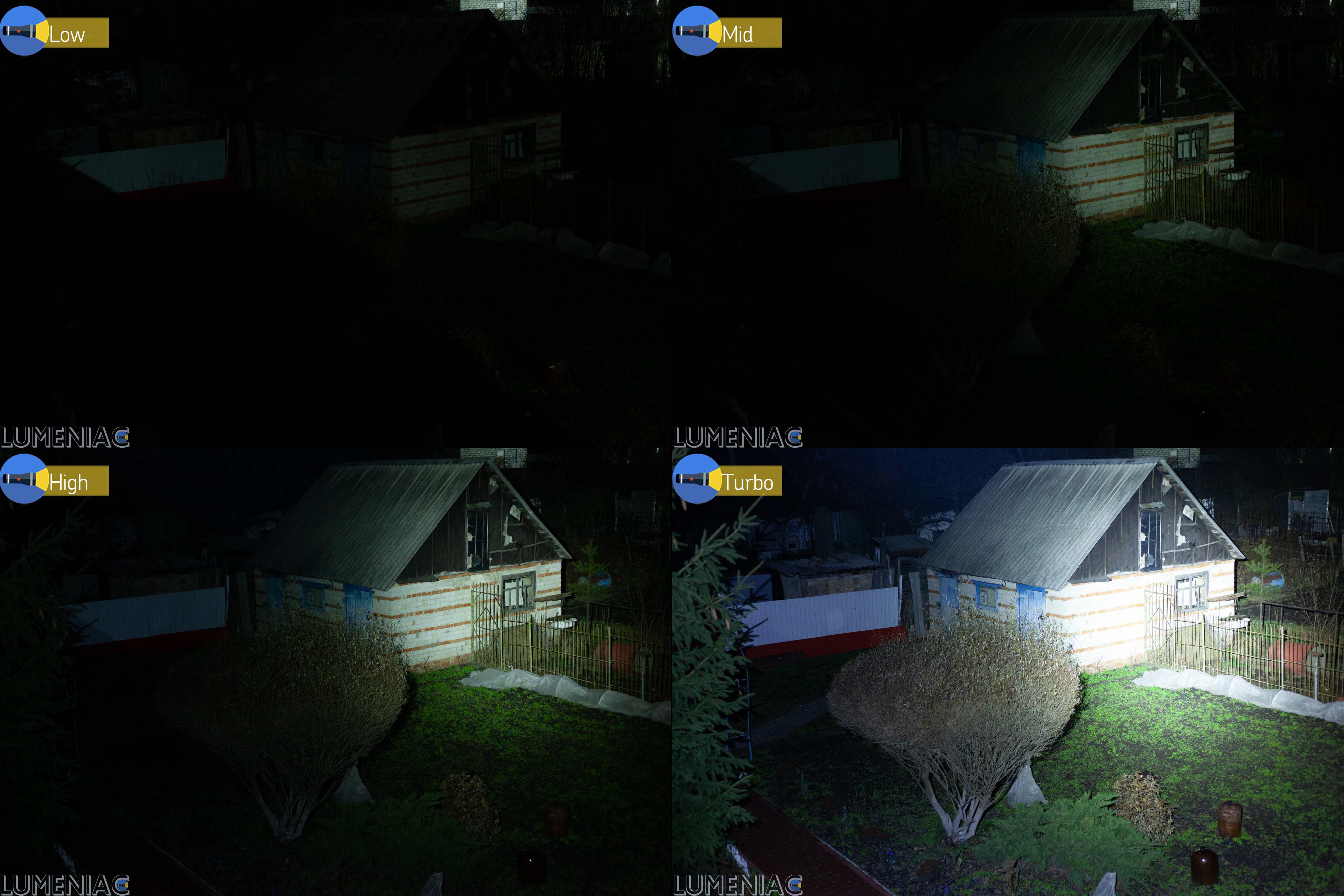 50m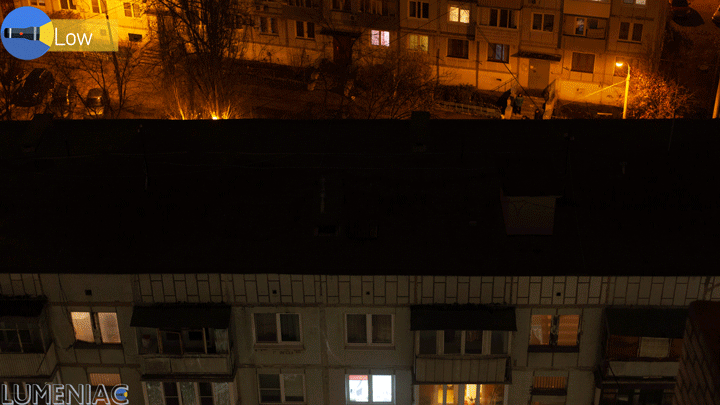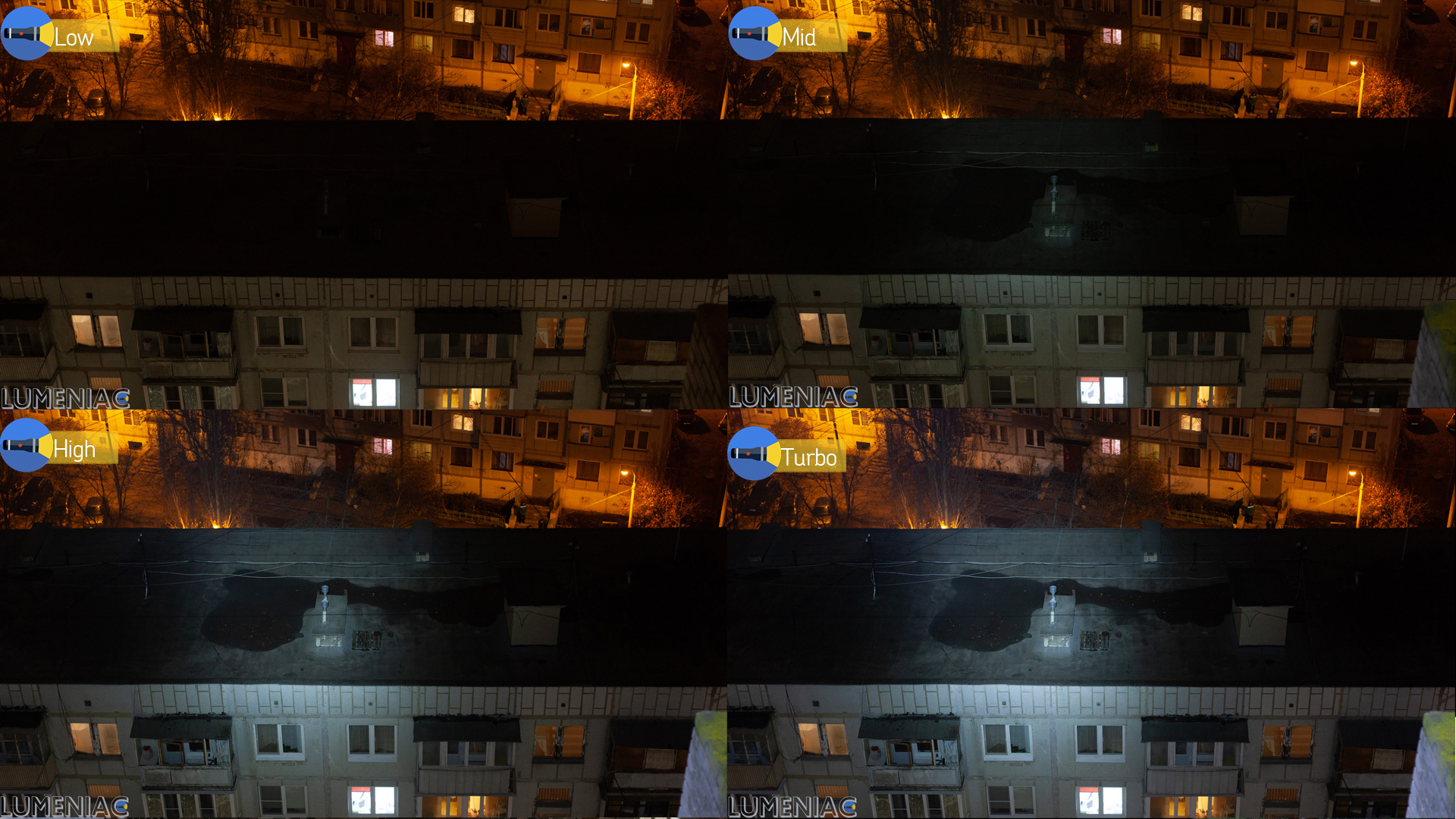 75m
!https://s8.gifyu.com/images/720_MH12S_roof20054613933383a89.gif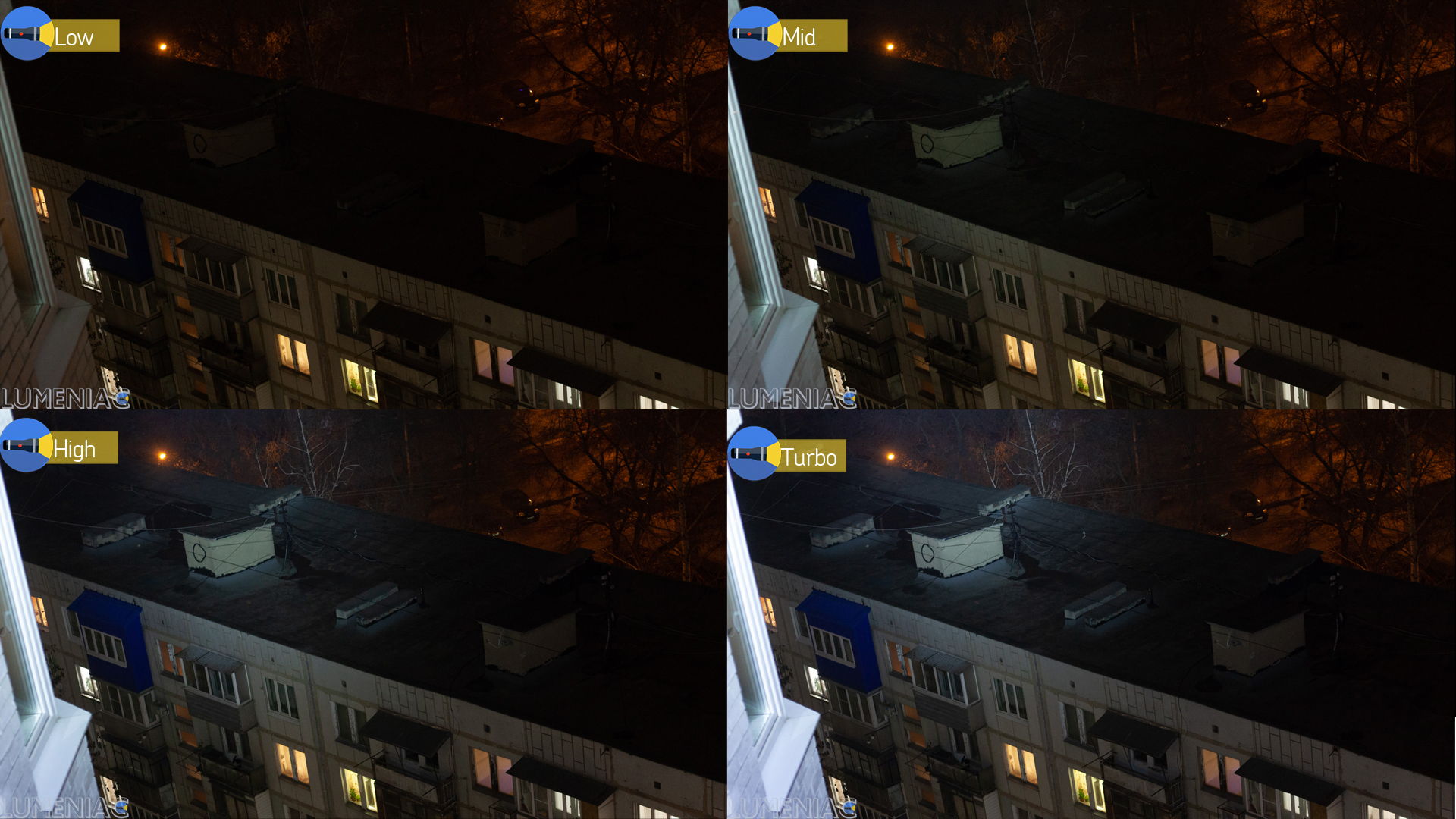 250m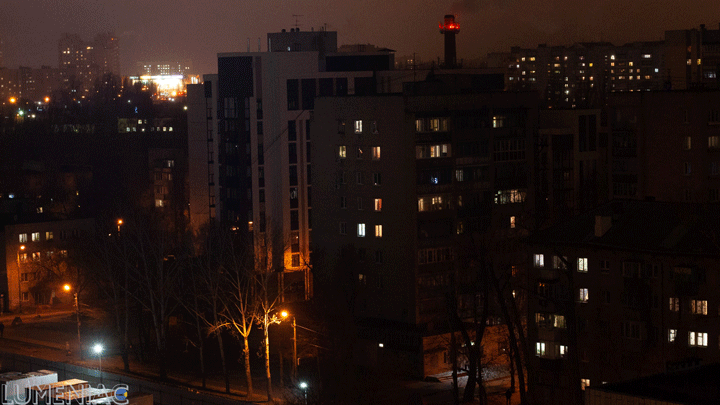 there are also some alive footage in the final part of my video review of Nitecore MH12S. Sorry, guys, this time it is in russian. but there is the same as said here, so you dont loose any information,
OVERALL IMPRESSIONS
As with the P20I, by today's standards this new flashlight from Nitecore is not WOWOW! model from when it comes to throw or brightness. It is not that easy to impress now, when we have LEP, Osram and SBT90 along with multi-XHP70.2 models. Situation has seriously changed since 2015-2016, when i was astonished by what Nitecore EC4 with it`s 1000 lumens could do. And, by the way, this is my favourite model line. I advise to check my review of Nitecore EC4GTS, which is one of the very best Nitecore models i had chance to test.
So, numbers are numbers, but in reality, 1800 lumens is undoubtly bright and this flashlight will cover virtually any need for light within a radius of about a hundred meters. Well, except illumination everything around in width, what the same Nitecore TM9K would easily do as flooder model.
So. Nitecore MH12s was intended to be sort of all in one, universal moder, in full accordance with the name of the MH series focusing on universality.
If necessary – you can use it as a tactical model, instantly turning on the turbo and strobe, you can also gun mount it (remember that there is a remote button available).
If necessary – you can use it like a regular EDC model to walk and illuminate on the sides.
But, such versatility, as it usually happens, hits some special characteristics.
In its tactical side, MH12S is worse than specialized models with its EDC toothless head (here the P20I looks MUCH preferable). MH12S has only one tactical feature – UI.
And remeber that the flat button makes it harder to instantly trigger the strobe. Oh yes. You cannot fire the strobe if the flashlight is off.
Well, EDC component is ok, if you are not against CW.
Actually, had a flashlight a convex button and NW , I would definitely like MH12S, as i like such tail+head button combinations.
These are two main disadvantages FOR ME, and in many ways they are subjective – someone will be satisfied with the button and cold white.
Now, MH12S isn't bad either. There are a lot of nice features to point at:
full stabilization
high brightness
turbo will last unbelievably long with some cooling
work from any 21700 batteries
long runtime (as it is 21700 model)
two modes: assault and normal
Built-in Type-C charging with good current (at least at 1st hour)
quick-release holster in kit
In general, if you are looking for exactly something universal, then you can look at the MH12S, if features that I criticize are not critical for you.