Hello everybody!
I have a look from time to time on BLF forum, but it's rare, so nothing serious. Thought would be nice to drop by and say hi anyway.
I'm from Prague, but was born in Poland. But in Prague beer is cheaper, so I moved.
I have only one non-garbage flashlight, good old learn to play (L2P) from Solarforce, so it doesn't really count, right?
And only 3 more lights are in transit, so it doesn't count even more, right? Moreover, one is a gift for someone, so not worthy to mention at all.
(Tini2 and Tip SE are so small, that shouldn't be counted anyway) Right, guys?
So, no flashlight addicted, see? Nothing serious!
Greetings from Prague!
BTW, did you know that guy that invented kerosene lamp, Ignacy Łukasiewicz, was from Poland?
It looked somehow like that: (the lamp, not the guy)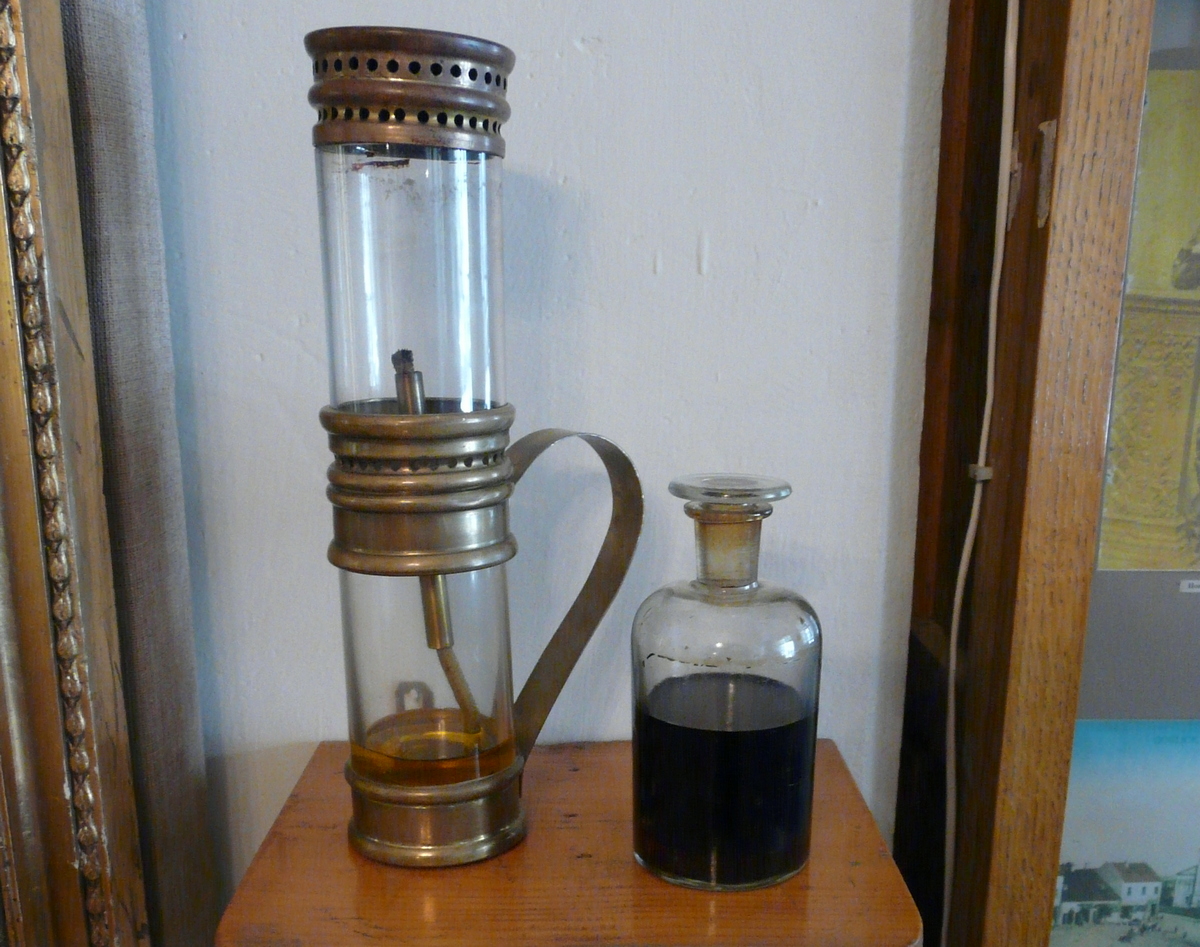 Didn't have a chance to play with exact type, but heard some feedback.
It had nice pros:
- stepless ramping
- simple UI
- no step down due to temperature
- PWM visible only on bad fuel
- very pleasant, warm and natural tint
- great, precise battery life indicator
- extremely fast recharge rate
- perfect for floodlight
- could be used as a beer mug in emergency situations
- handle stayed cold even on high modes
- very easy access to turbo
Unfortunately, also some cons:
- not much of a thrower
- a bit inconvenient for EDC
- turbo was one-time use only
- in turbo mode didn't handle temperature well
- not very intuitive "click & drop on the floor" to enter turbo mode
I'd recommend