Good news!!! Wuben New product on sale now!!! WUBEN E6 "Small Steel Cannon"

Pre-sale starts Today until April 23rd. A limited number, Pre-order ASAP
   Learn More - https://bit.ly/3agUaoP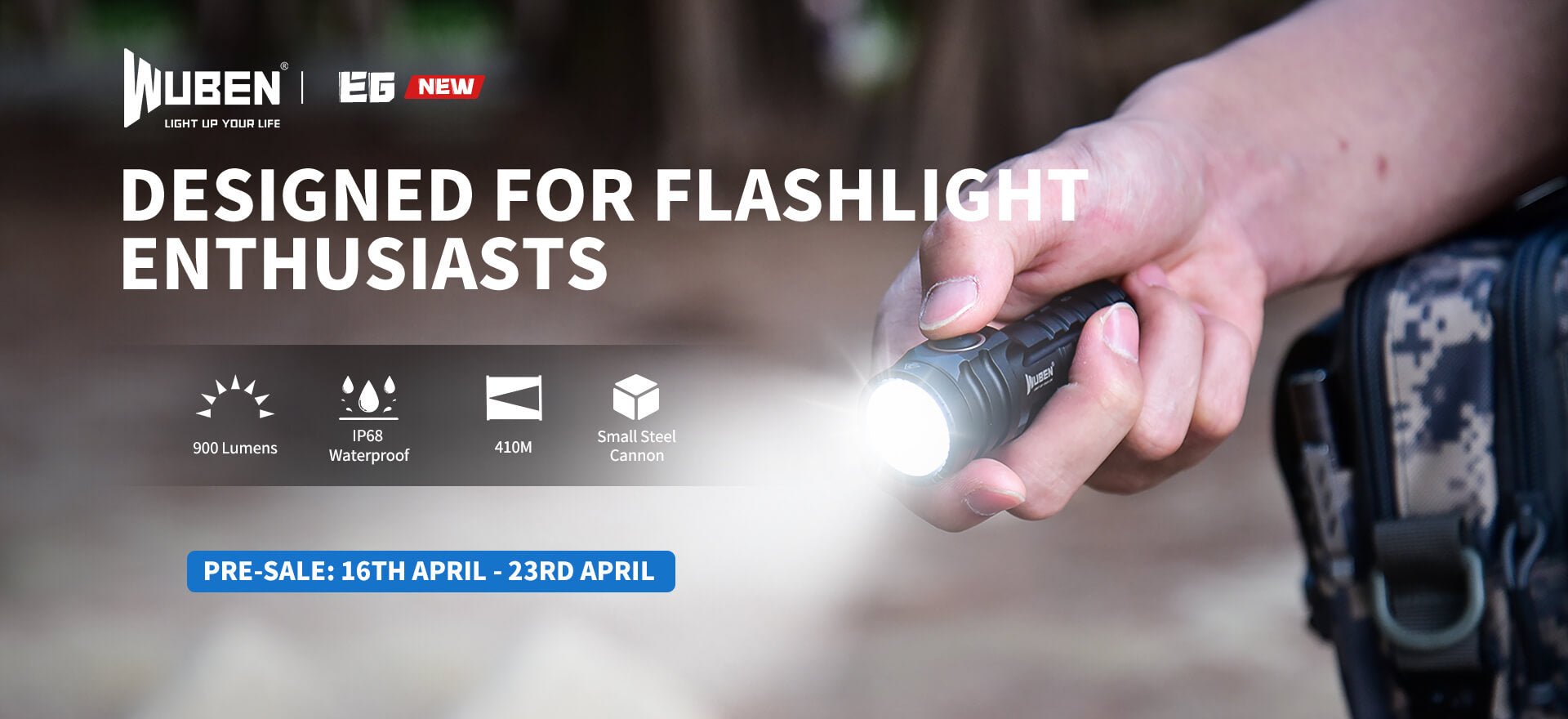 WUBEN E6, commonly known as a "Small Steel Cannon", is a high lumen EDC flashlight. Utilized one piece of OSRAM KW CSLPM1.TG LED, maximum output comes to 900 lumens and 410 meters beam distance. Powered by AA battery and compatible with 14500 series. Due to its exquisite workmanship, it will and must be shocking to flashlight enthusiasts.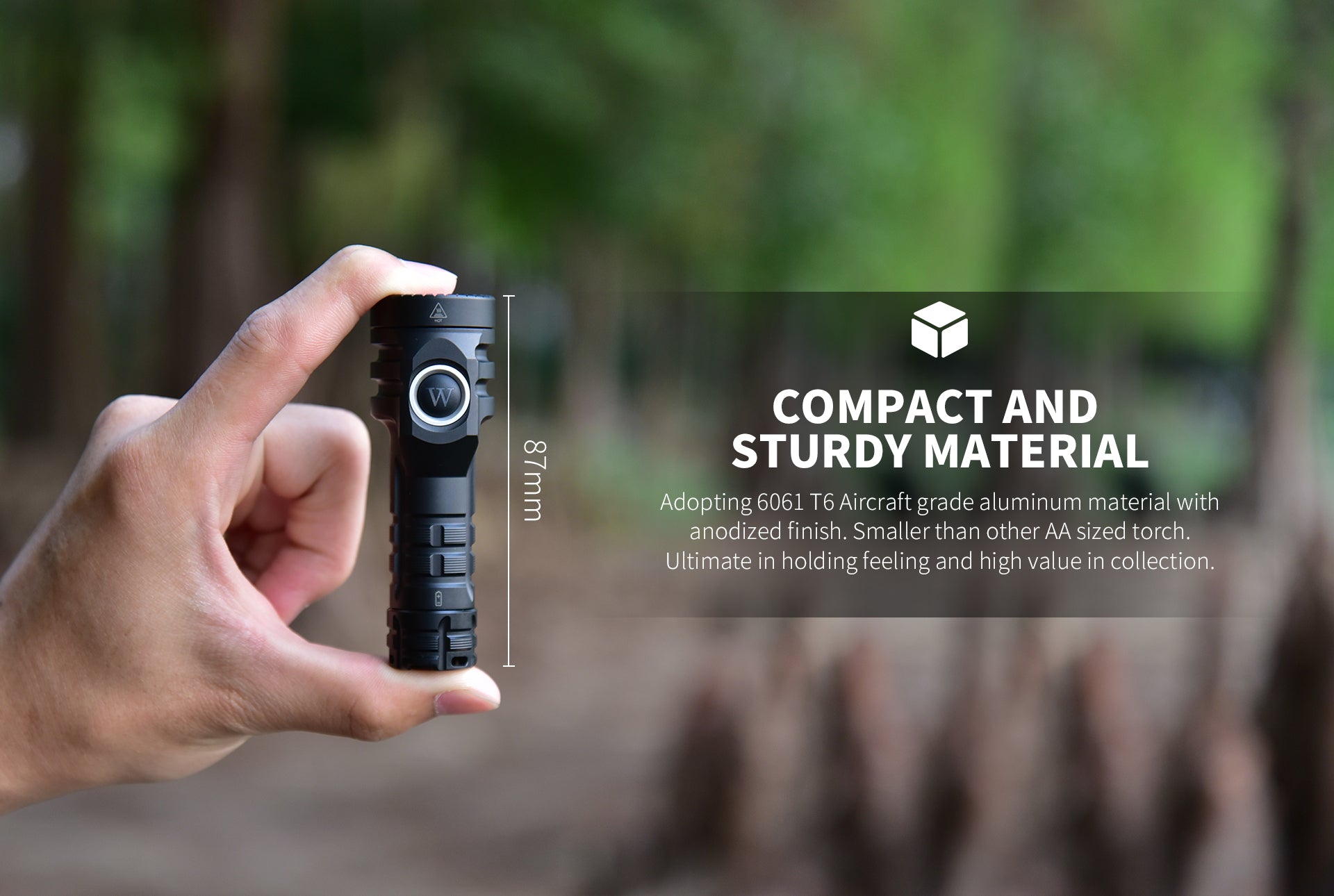 [Type of Light] Combined with both spotlight and floodlight, one hand operation;

[High Power] Max output comes to 900 lumens;

[Beam distance] Wide beam throws up to 410m;

[Compact size] ONLY 87mm*30mm. Pretty portable and great for EDC enthusiasts.