What is best gift for Father? Finding great gifts for dad isn't as difficult as you think! Lucky for you, we have released the best gift E70-SS version for dads. With its beautiful appearance, amazing brightness, and palm size, E70 will make him love it! The coexistence of beauty and strength is the perfect EDC lamp. It is not only an ideal choice for camping adventure, but also an ideal choice for daily city life and his Everyday Carry Collection.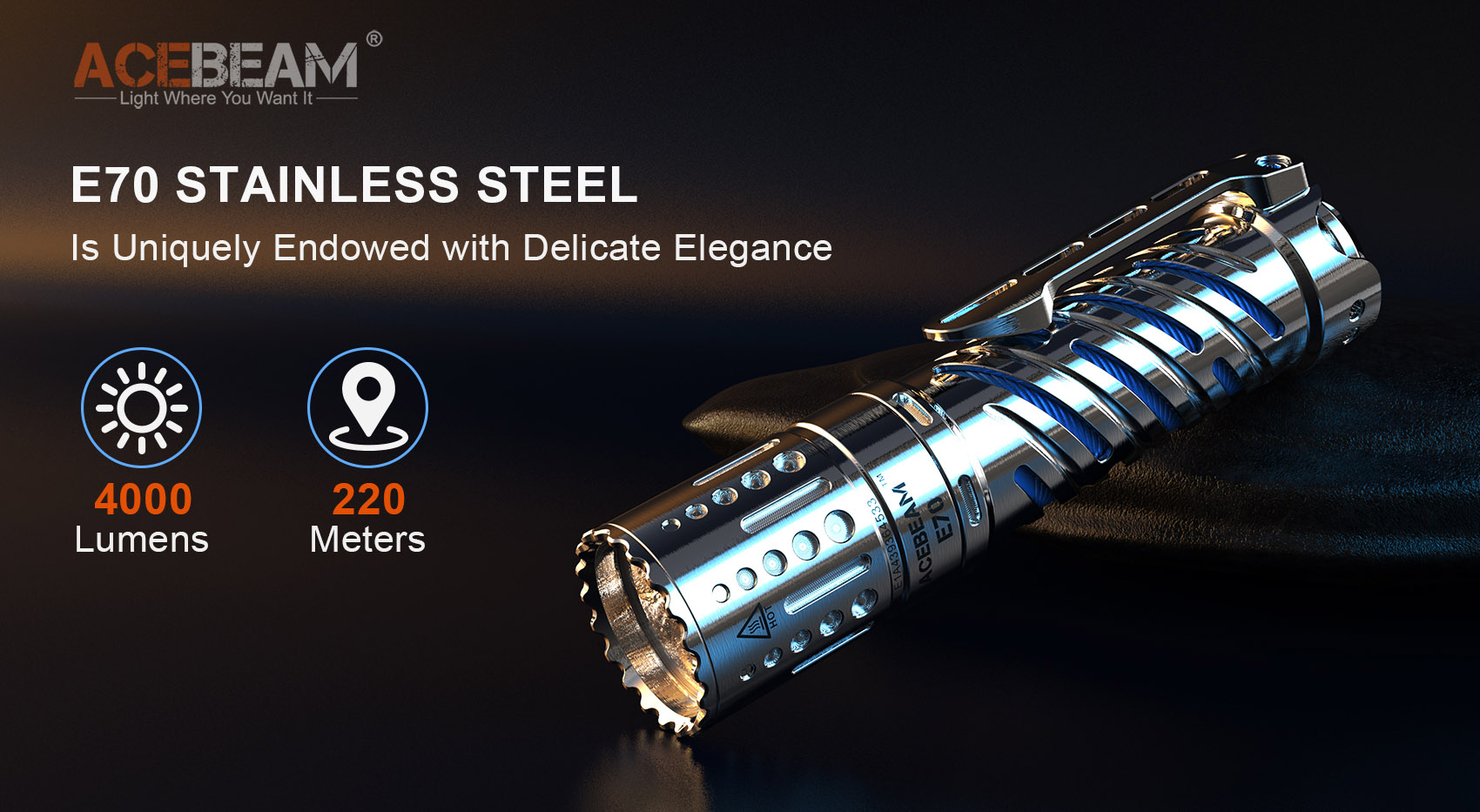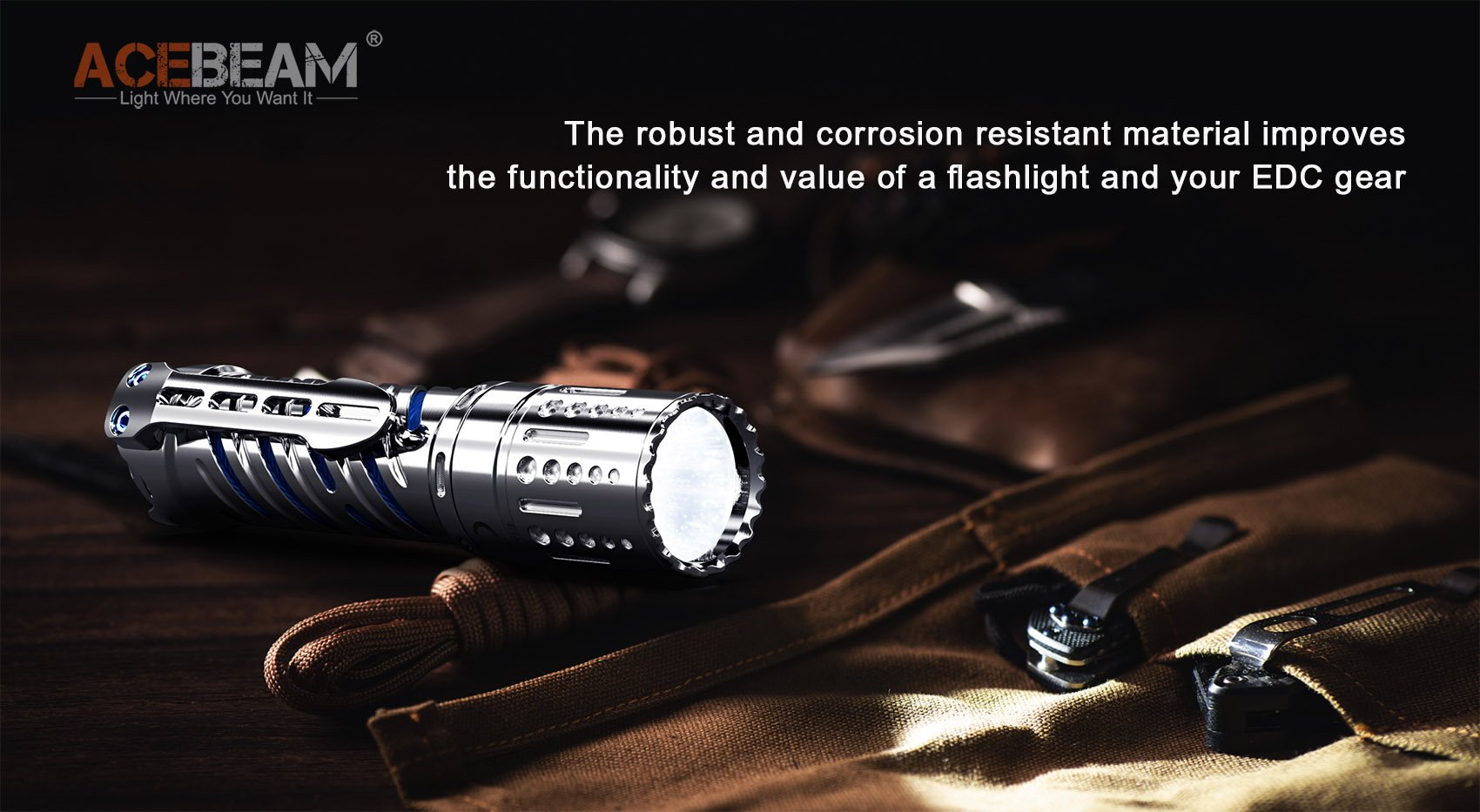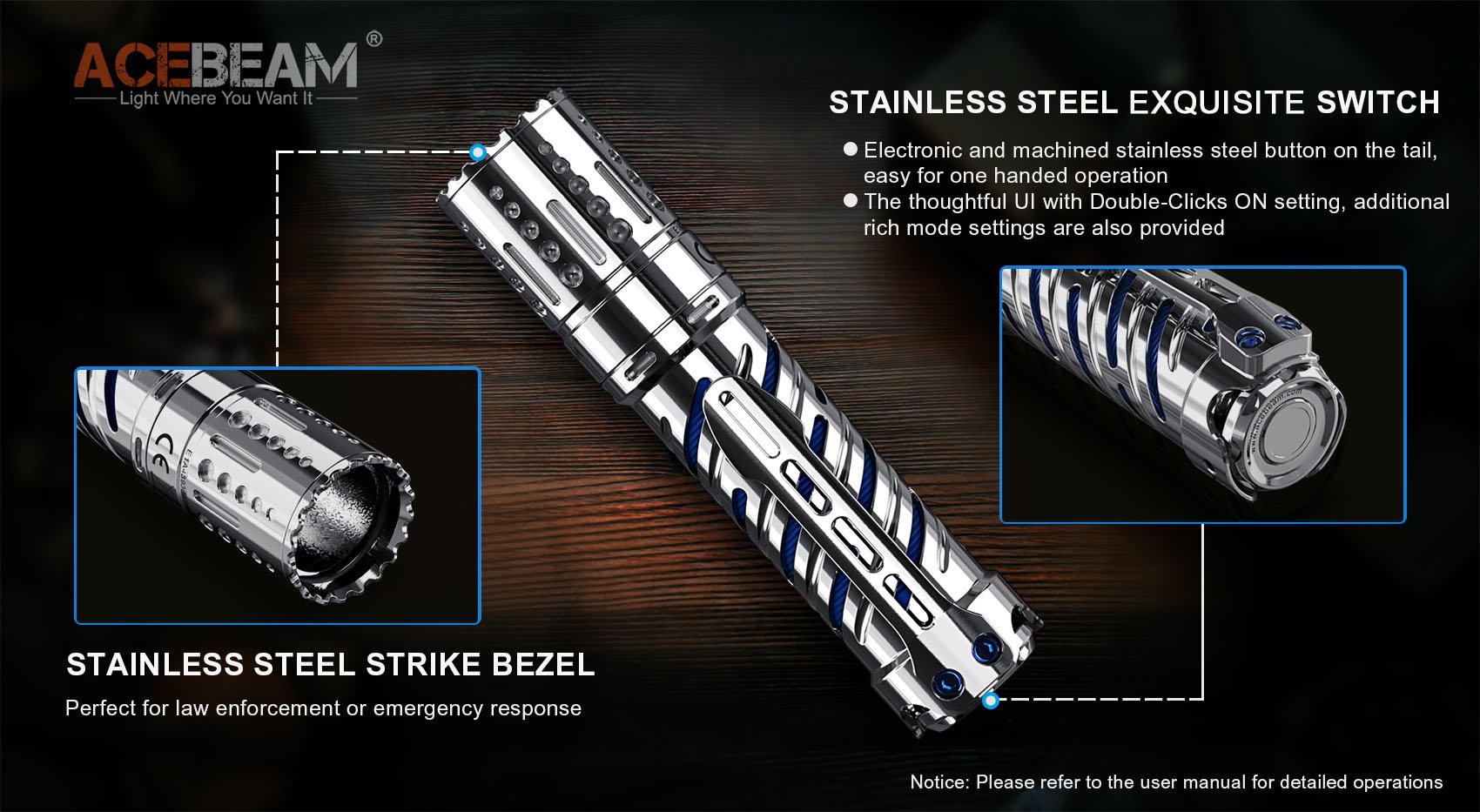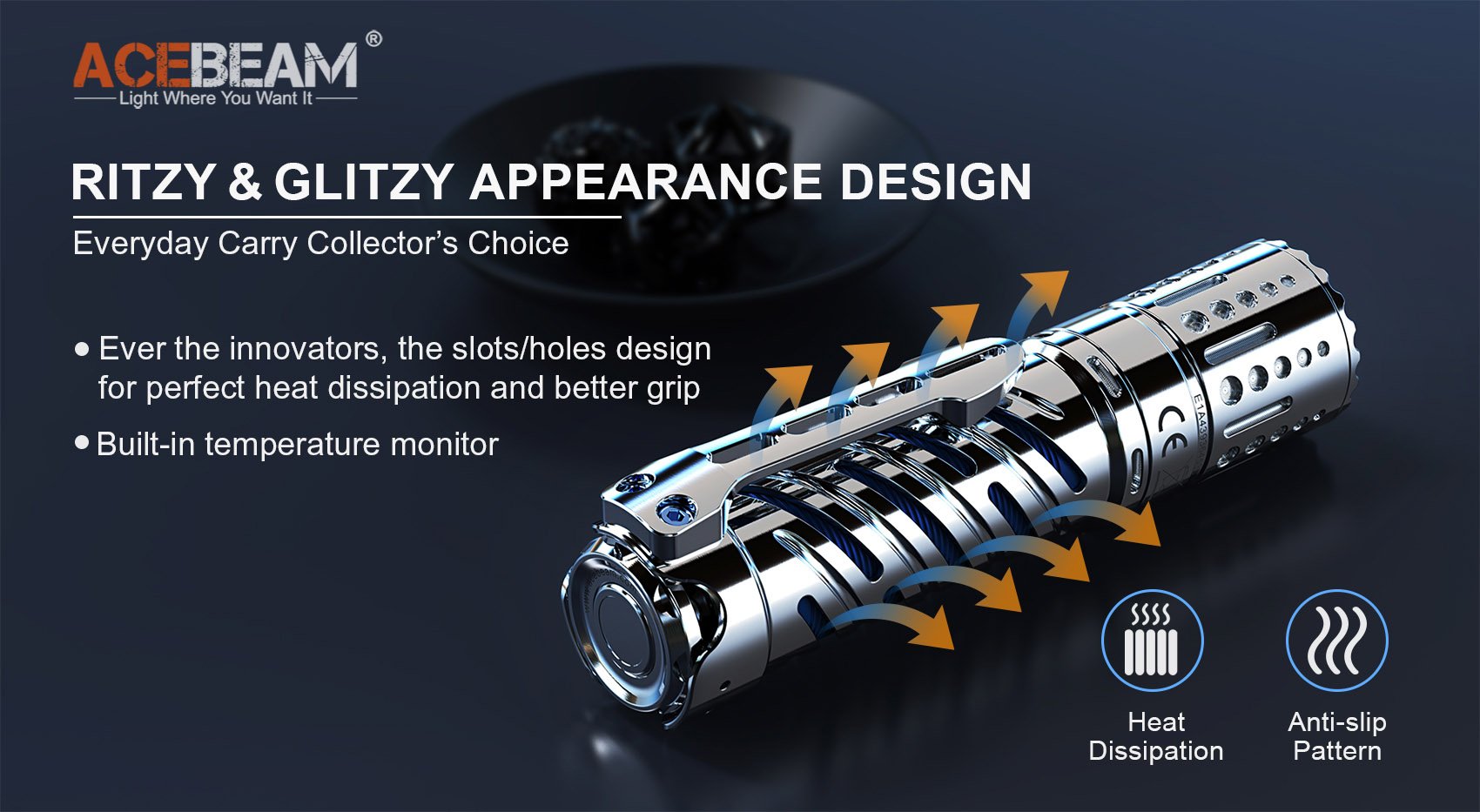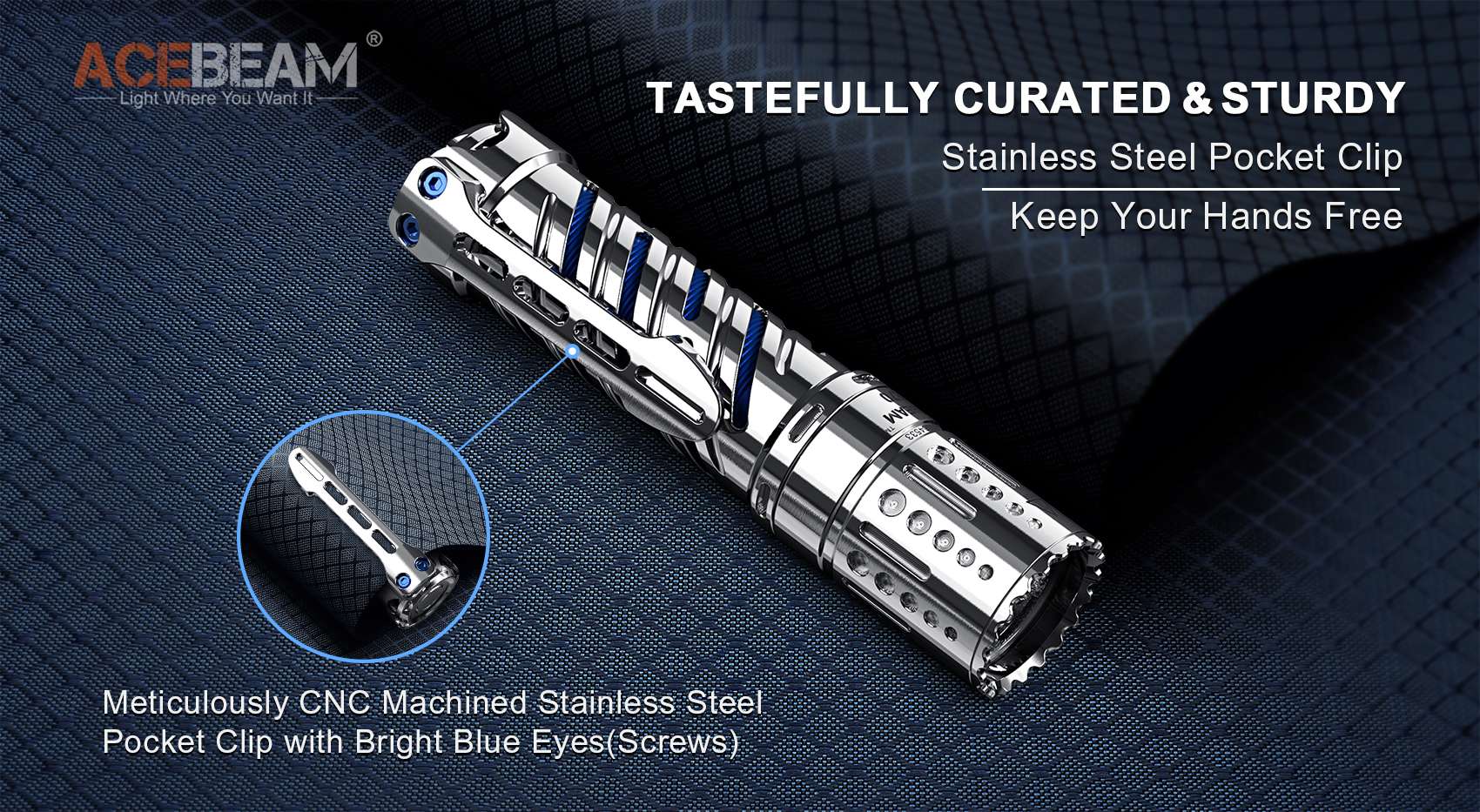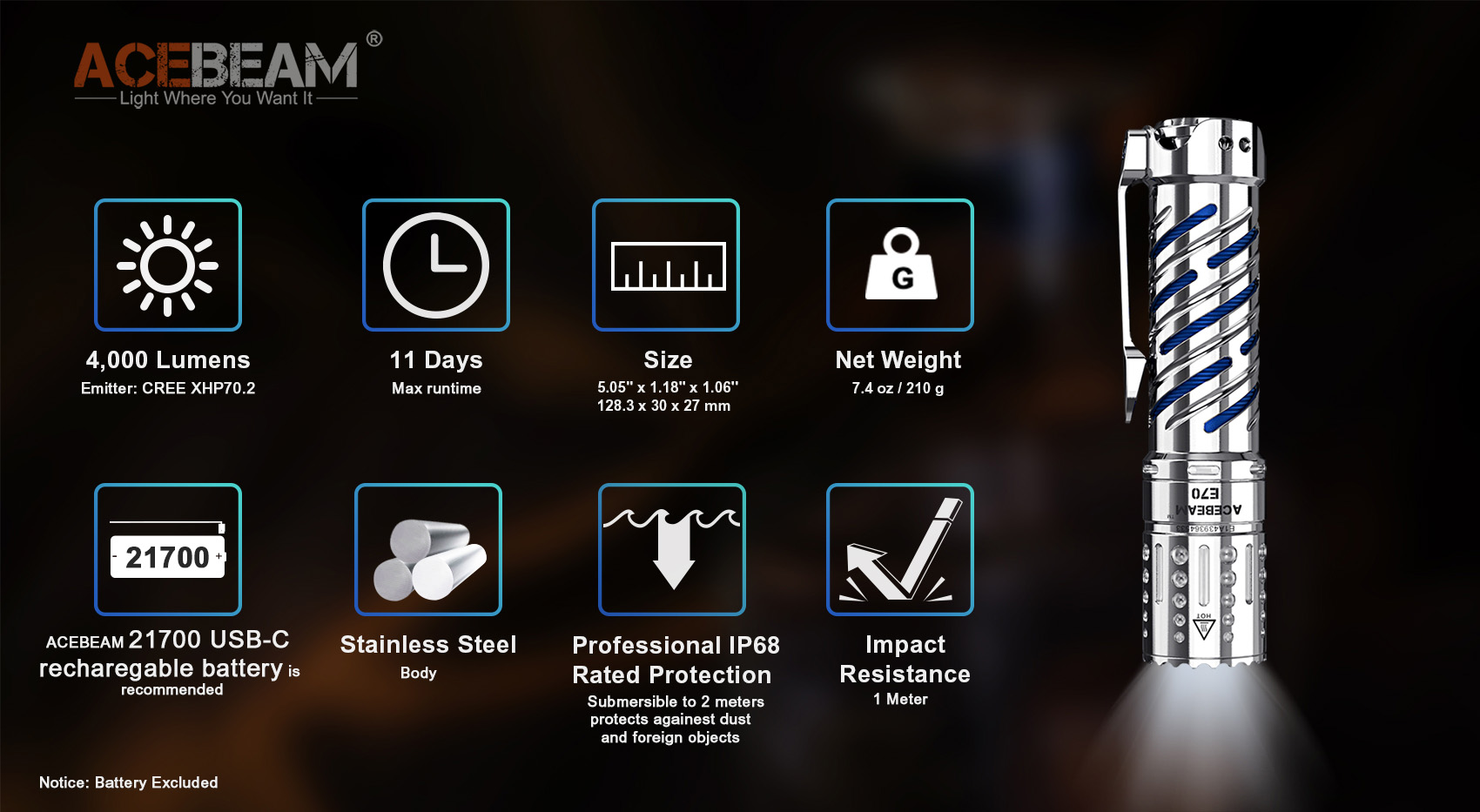 Learn more: Best Father's Gifts
Edit 8th July-2021
A long-standing favorite and grail light for flashlight enthusiasts and connoisseurs, The Acebeam E70-Titanium flashlight brings the performance to back up the distinct aesthetics and looks more like premium-priced custom flashlights.
For more info on this light just head here Stonewashed & Rainbow PVD Titanium EDC Flashlight
This is a colorful and expressive RAINBOW finish E70-TI launched.This craft is highly scratch-resistant and corrosion-resistant through PVD processing, which will always keep the flashlight as shiny as new. Do not miss the chance of adding the E70 to your EDC lineup. The size and output make the E70 perfect for hiking, camping, fishing, and everyday carry.