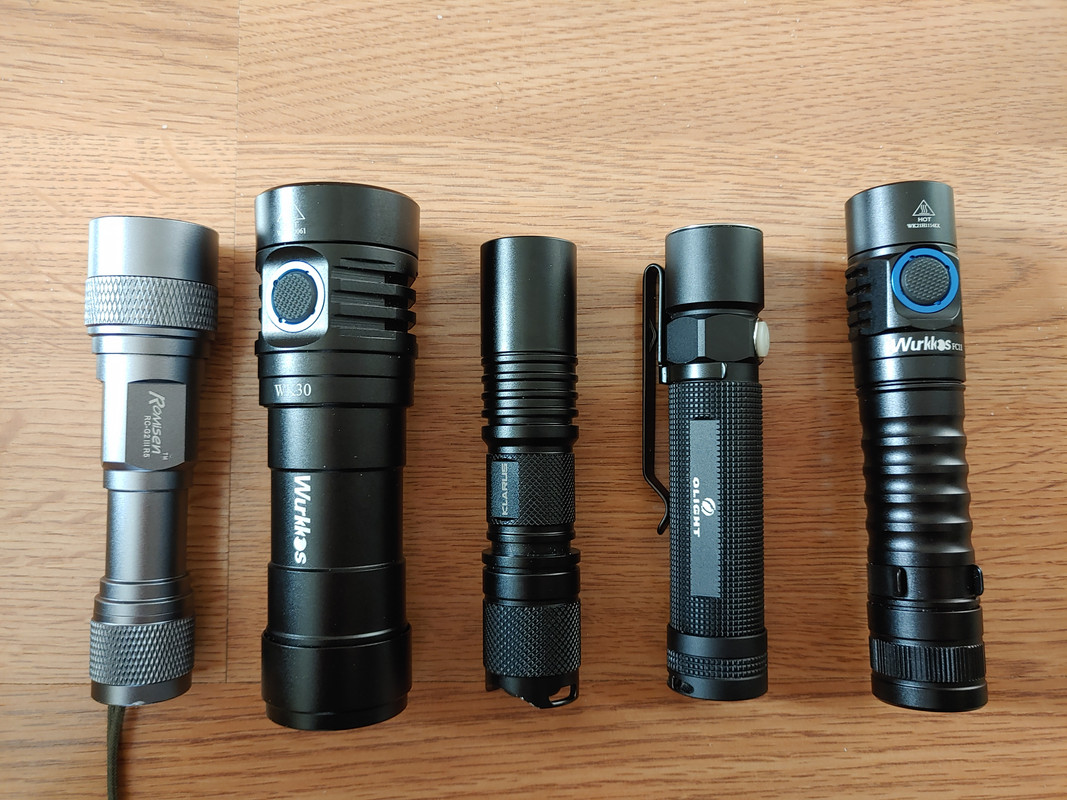 Two AA lights, two 18650 lights and one 26650.
Notice how the heights are not much different.
Though oddly enough the two 18650s on the right seem very different in hand feel/size even though the difference is less than 1cm.
—
The Journal of Alternative Facts TM

"It is critical that there is a credible academic source for the growing and important discipline of alternative facts. This field of study will just keep winning, and we knew that all the best people would want to be on board. There is a real risk in the world today that people might be getting their information about science from actual scientists"