This is a faulty kit of DL70 , brand new appearance but Internal assembly problem.
Due to assembly problems,this small batch of inventory was found to be malfunctioning after use, and we placed those inventory in a warehouse in Poland.
The problem is: the LED board is not completely flat on the lamp holder, so there is a problem with heat dissipation, and it is easy to burn out in high output.
If you can disassemble and reassemble it yourself, it can be repaired into a normal flashlight, if not, you will get 2 pieces 26650 batteries, 1 USB charger, and 4 pieces XHP50.2 LED 
Islands or distant countries cannot be arranged, or need to pay shipping charges  (from $4-$10)
The full kit come with:
1* DL70
2* 26650 5000mAh batteries
1* 2 slots USB charger
1* lanyard
2* replace orings
1* user manual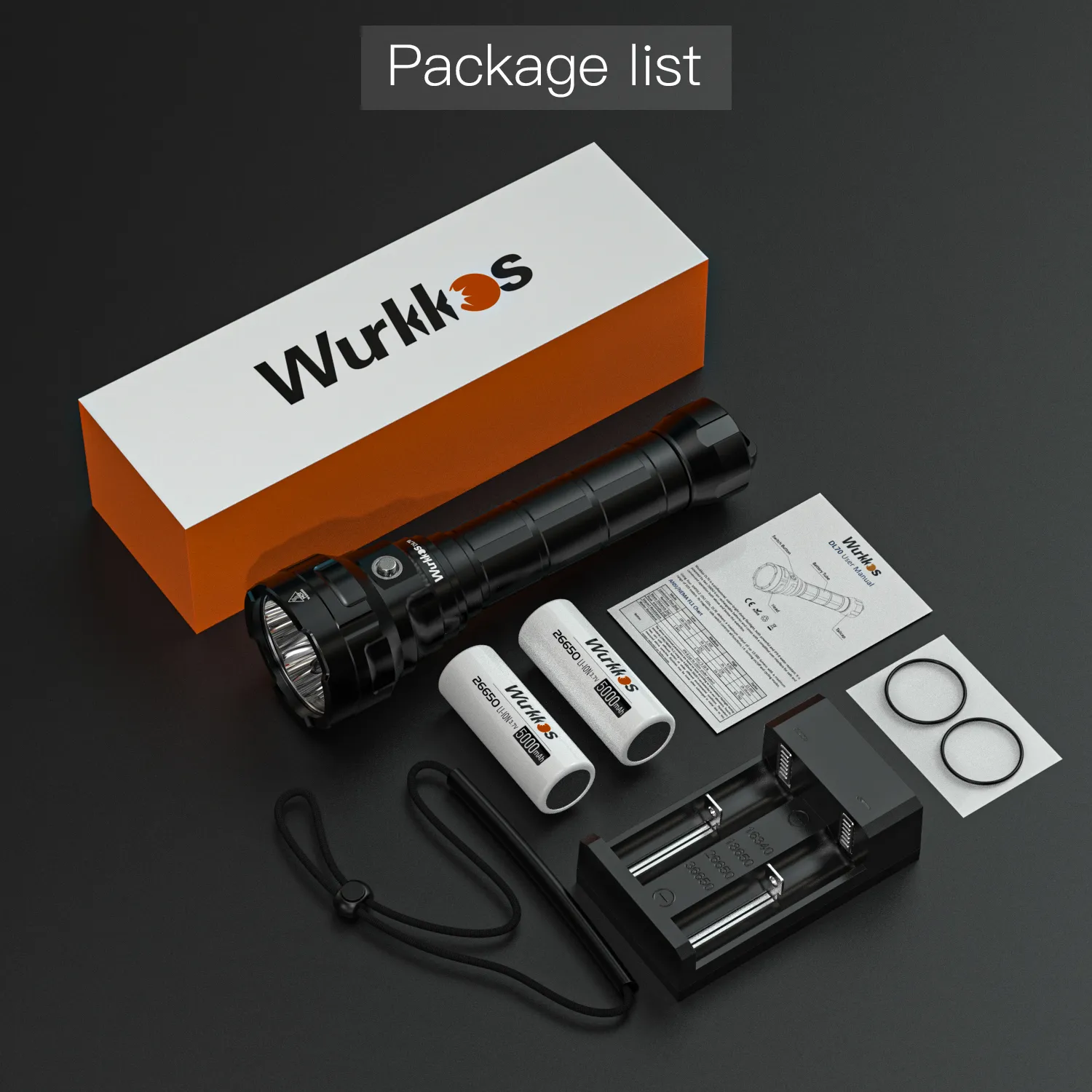 The link is:
https://wurkkos.com/products/%E3%80%90faulty%E3%80%91wurkkos-dl70-4-xhp5...