Might I sugest agin, a skul-gun for my head. 
Well I didn't go so far as to attach a flashlight to my skull, but I attached an S2+ to a hat and made a DIY headlamp.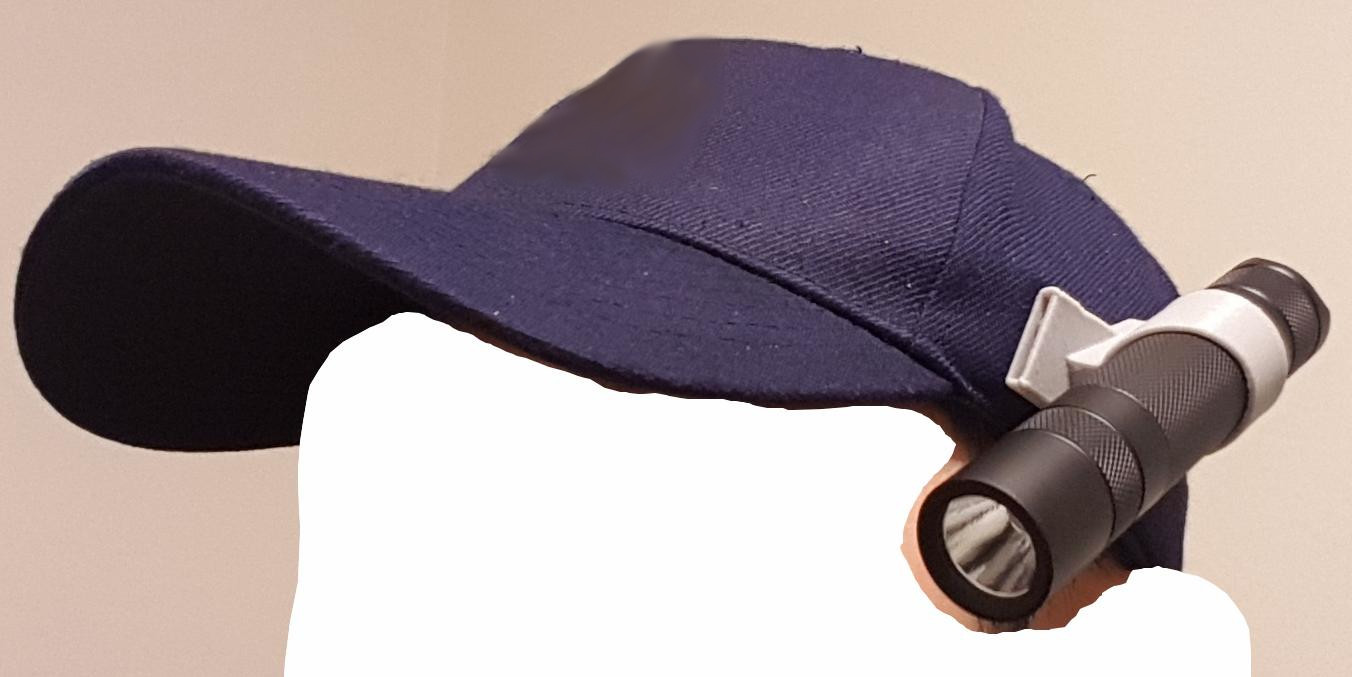 Well, how to attach something to a hat without making holes in the hat? Many people use tail cap magnets to attach their flashlights to magnetic things. How about we use the same principle to attach it to the hat?
To attach it securely to the hat, we must use very strong magnets. I used these magnets that were salvaged from hard disks. These magnets have opposing poles on the same side, and so attach to each other very securely. One magnet is placed inside the cap, inside the sweat band, while another one is attached to the flashlight. The inside magnet is enclosed in a conforming 3D printed part, which gives it better support. The other part attaches to the flashlight by locking onto the tailcap. When the two parts attach together, the friction of the hat material sandwiched between the two magnets prevents the light from moving.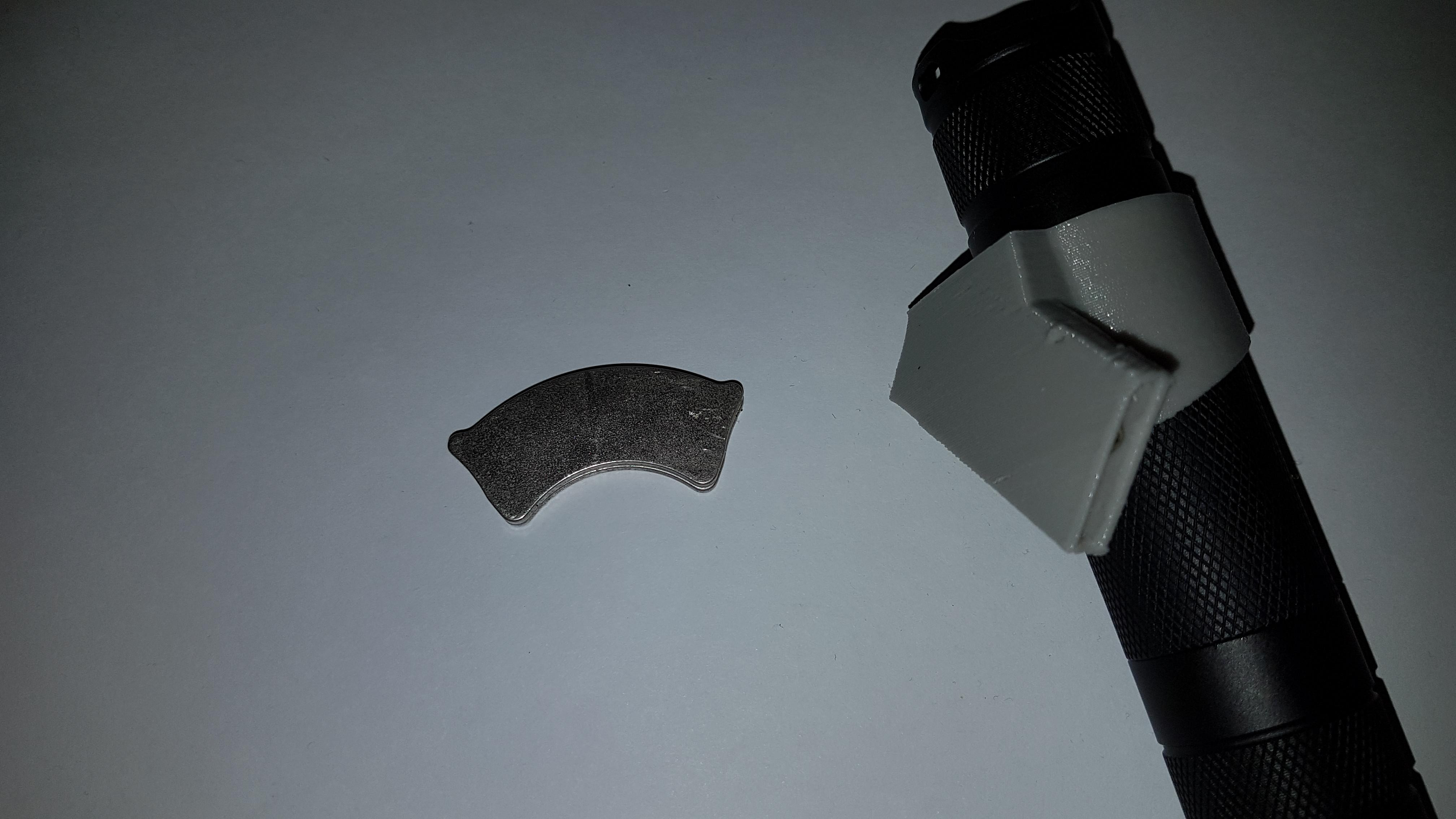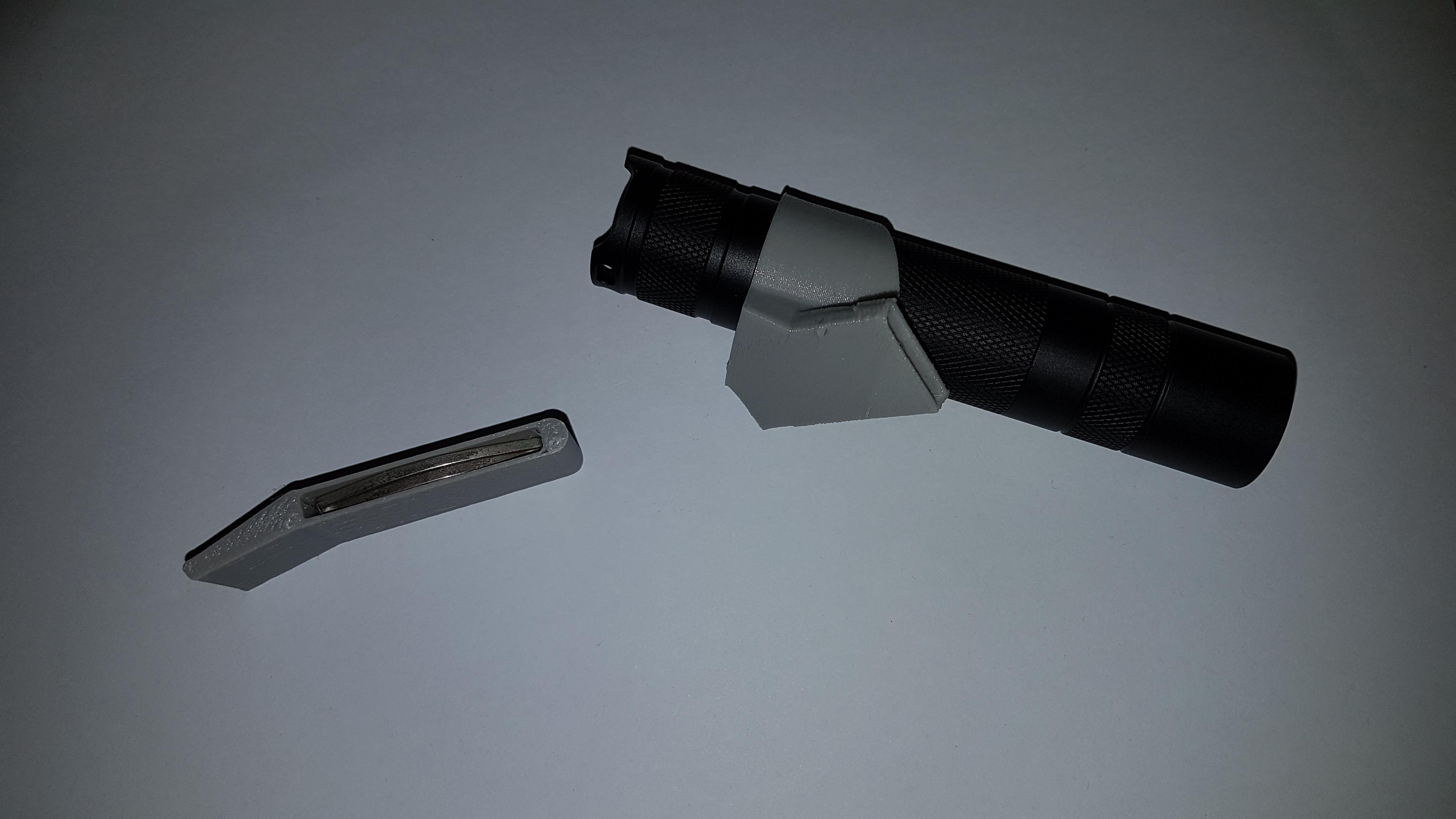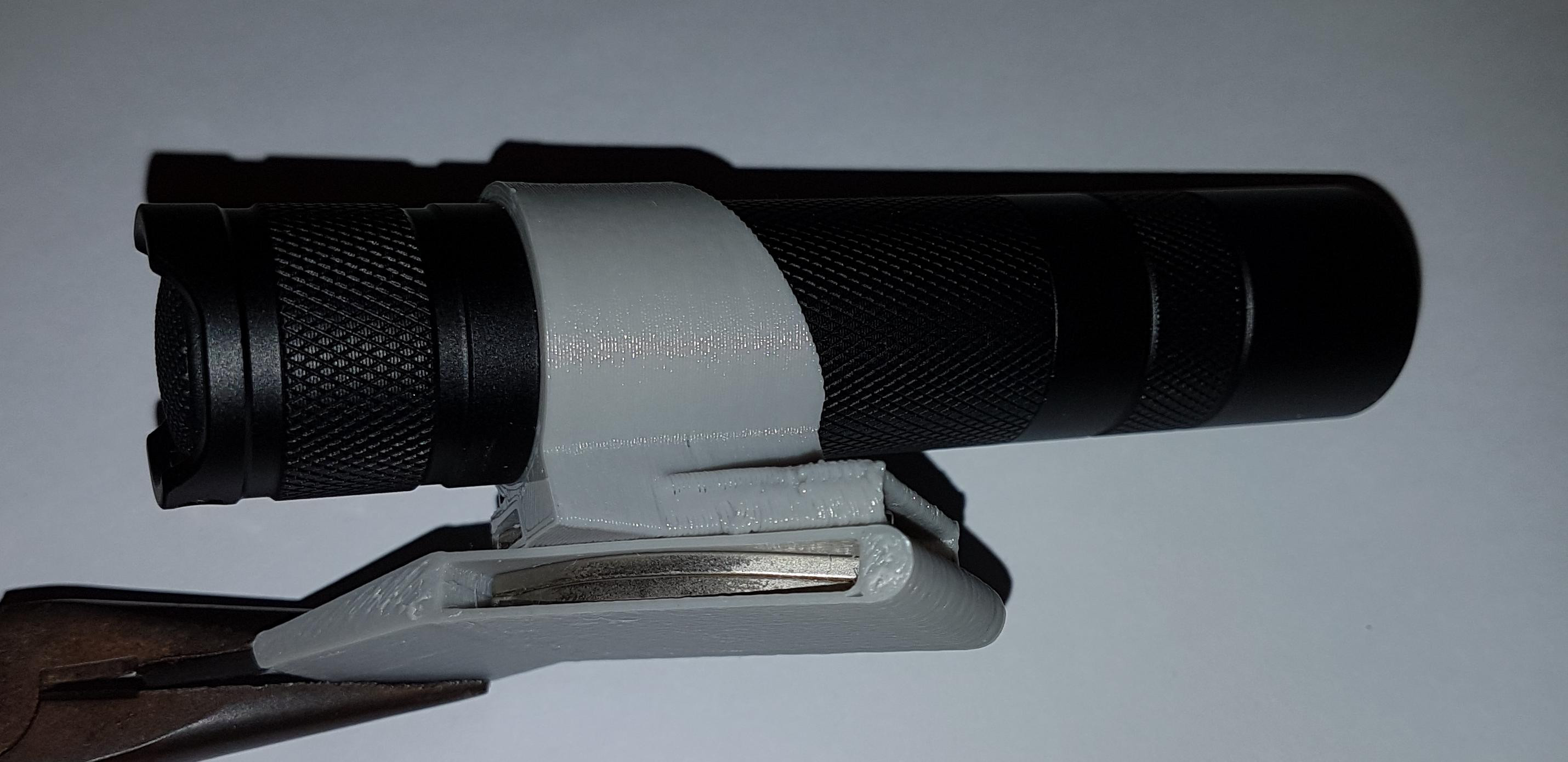 The magnet is very secure and does not fall off with vigorous head shaking, and does not wobble at all. I took this for a hike and it worked well. Although secure, it can easily be detached from the cap when not required. An issue is a small amount of glare from the dust being lit up coming into the eyes.