I understand that when you shine a light toward an object, that only a small portion of that light is reflected off most surfaces.
I understand that what light is reflected off those surfaces is scattered and only a portion of it bounces back to the users eyes.
I understand that only part of the light from the source makes it to the object because of inverse square.
WHAT I DO NOT UNDERSTAND is why if I am standing the receiving end, outside the range of the flashlight far far away I can still see a very bright light when I look back to ward it.
If I was on a mountain top in the desert and 20 miles away in the darkness a car was driving across the valley floor I would be able to see it perfectly. WHY?
I cant get my head around why inverse square law would not seem to apply here. At 20 miles away if I was holding a light meter I would be getting ZERO lux from those headlights.
It seems like since I was outside the range of the light none would be hitting my retinas. But that is not the experience I am having.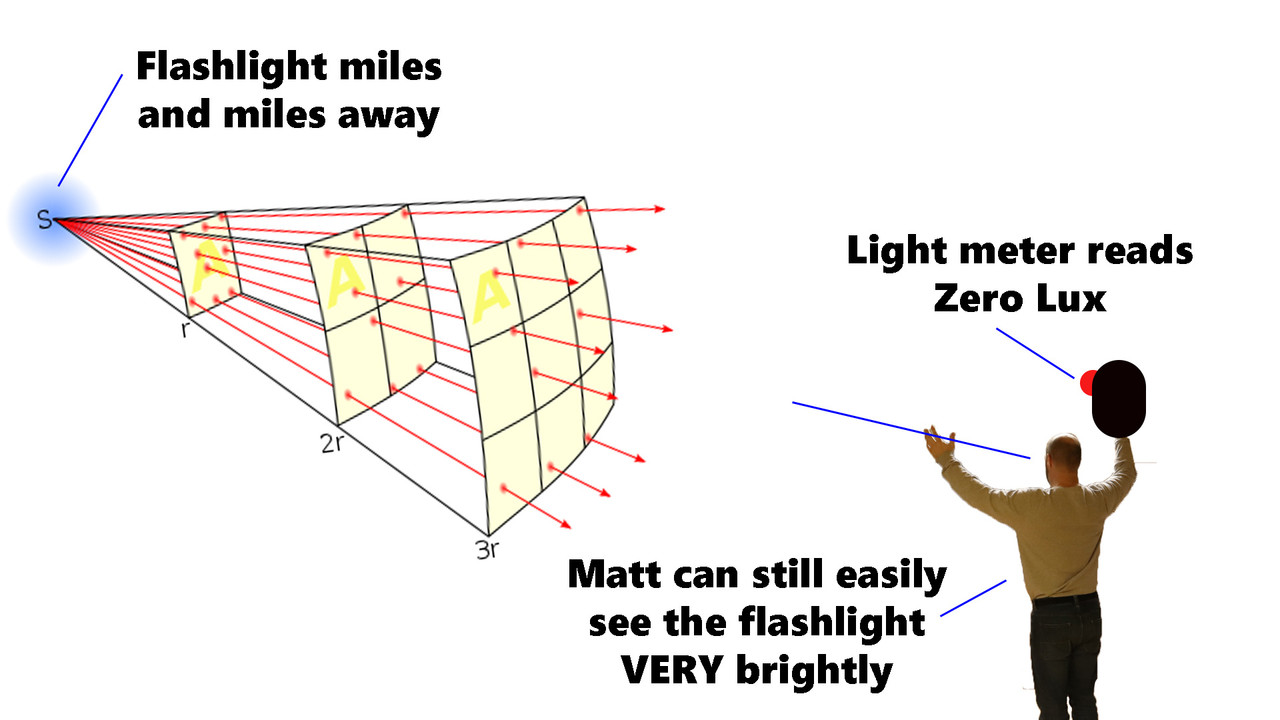 —
In Him (Jesus Christ) was life; and the life was the light of men. And the light shineth in darkness; and the darkness comprehended it not.
http://asflashlights.com/ Everyday Carry Flashlights, plus Upgrades for Maglite.