I know I already added this to my other Neutralizer thread, but this deserves its own:
I did this months ago. I made a blunder and smoked my M40C by doing something stupid while trying to swap emitters. The hell with trying to get parts, so...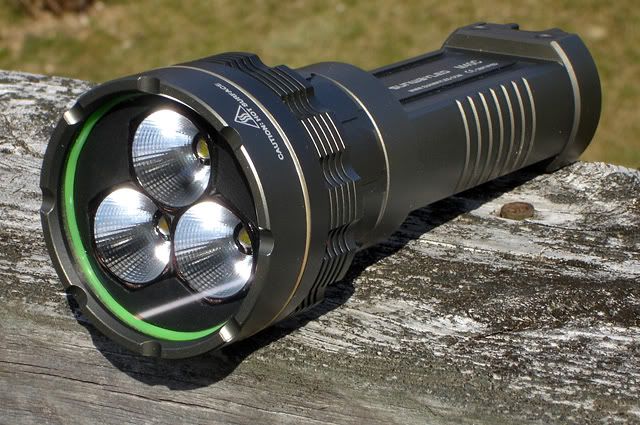 Same exact 7135 recipe.
Two 4500K neutrals and one 3000K warm. Beautiful, fresh battery incan tint. 2X IMR 18650's in parallel; I rebuilt the SWM battery carrier to work. Insanely bright. This is my favorite, tint-wise next to the XP-G 4000K neutrals.
Thanks to Old Lumens, who posted at one time a link to a gal on ETSY that sells copper discs, etc. I used one of those with copper plumbing piece for a heatsink. Not the best but it does get warm immediately so I did something right!
The magnetic ring is not used, so I just cemented it in place so it wouldn't move.
Now this thing actually gets used. The old MC-E was anemic and I really didn't need the wackerific red and blue LED's. Good riddance to those!
Comments/thoughts?
Rich
—
"I am the flashlight king! I can light anything!"