TrustFire TF26650 5000mAh (Flame)
I have tested this battery from two different sources.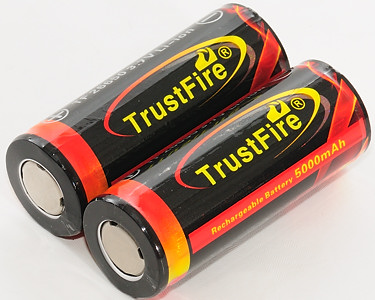 Official specifications:
Brand: TrustFire
Model: 26650
Voltage: 3.7V
Capacity: 5000mAh (actual 4000mAh)
Rechargeable Li-ion battery
Built-in protection circuit
Great batteries for your flashlight or other devices
Dimensions: 2.68 in x 1.02 in x 1.02 in (6.8 cm x 2.6 cm x 2.6 cm)
Weight: 6.38 oz (181 g)

Notice the difference in weight between the two tested batteries.
The charts are not using the same scale as the 18650 charts, due to the higher capacity of this battery.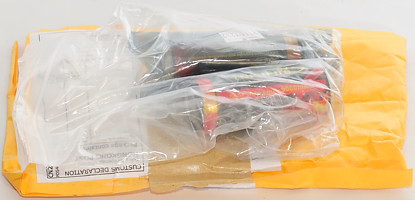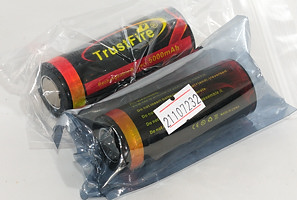 From DX it is the usual envelope.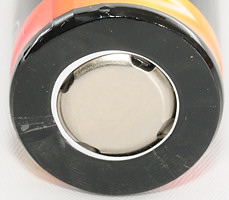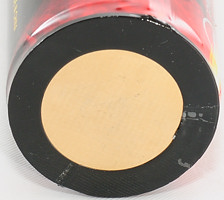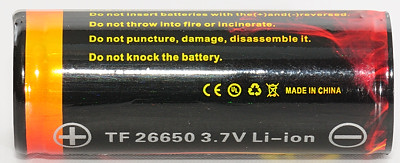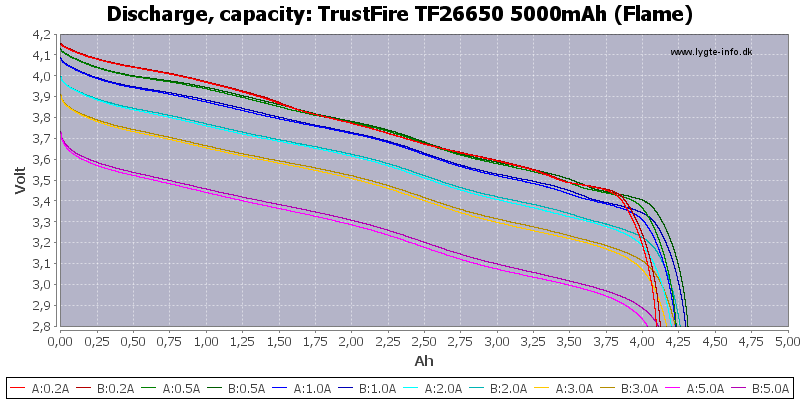 They have slightly different capacity, but not much. With the weight difference I had expected more difference.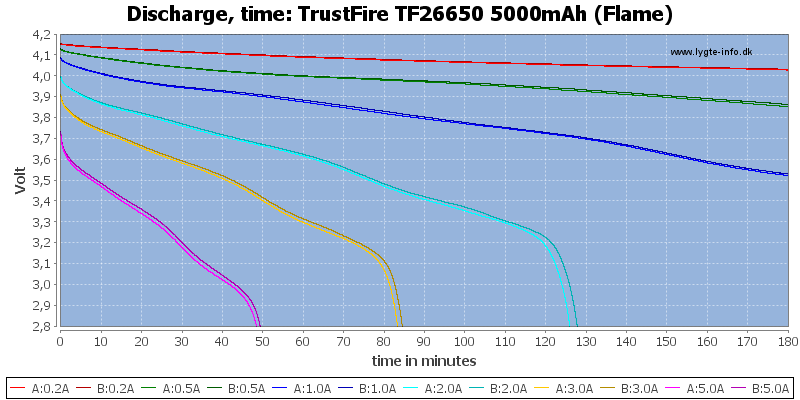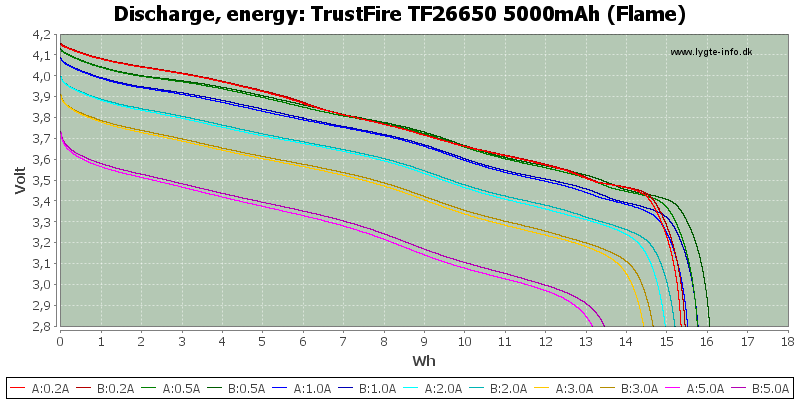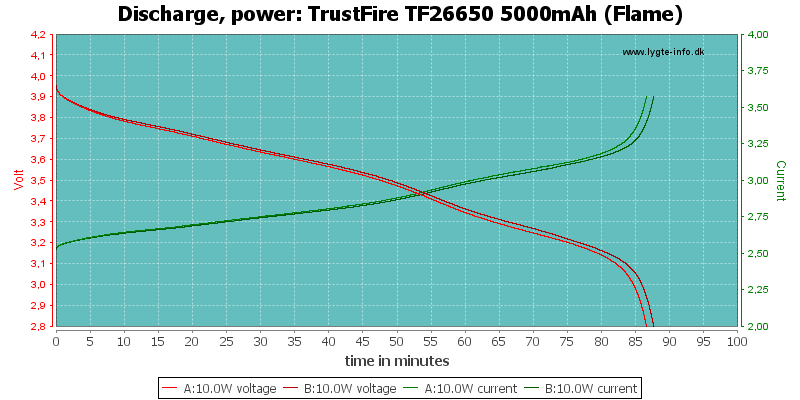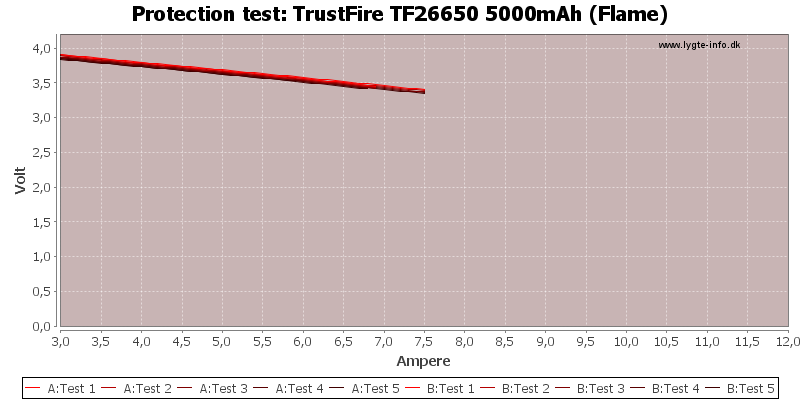 The two batteries has a different current limit, it is not easy to see on the chart, but one trips at 6.9A the other at 7.6A.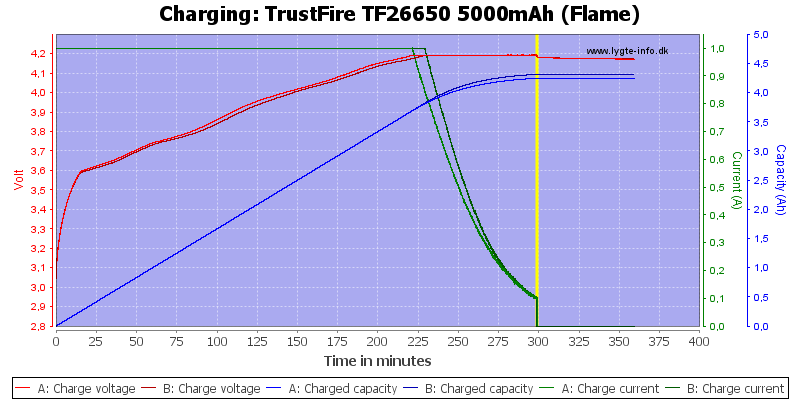 TrustFire TF26650 5000mAh (Flame) Manafont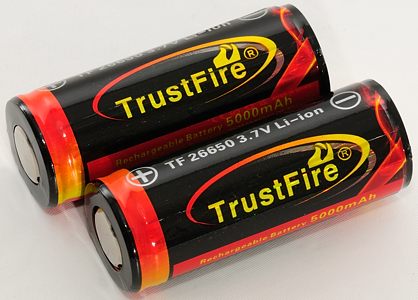 Official specifications:
Operating voltage: 3.7V
Capacity: 5000mAh
Ultra-high capacity and premium built quality
Protected to avoid over-charged or over-discharged

These two batteries did also have a weight difference. They are also slightly longer than the DealExtreme version.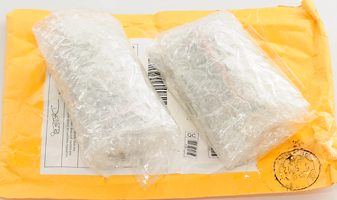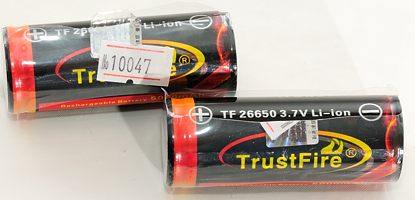 I did only get one battery per envelope, because I ordered them one at a time.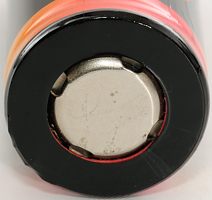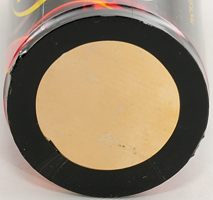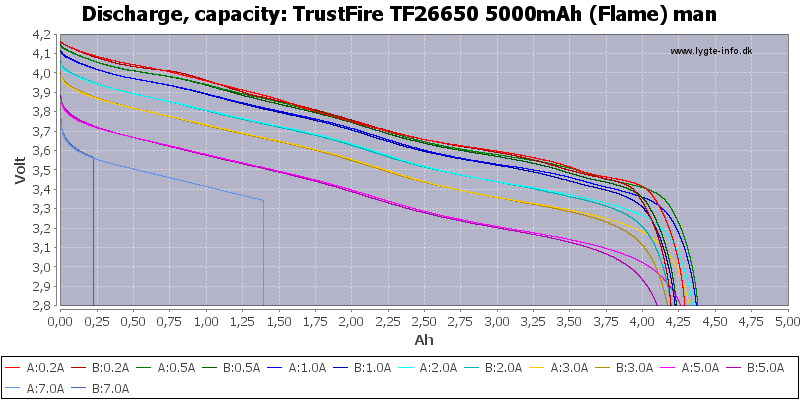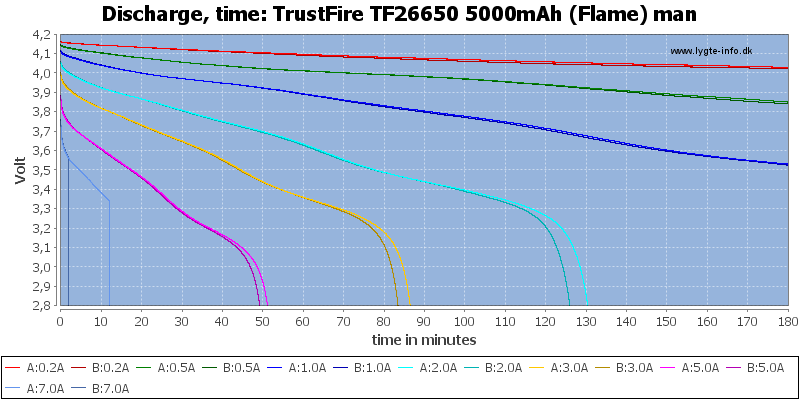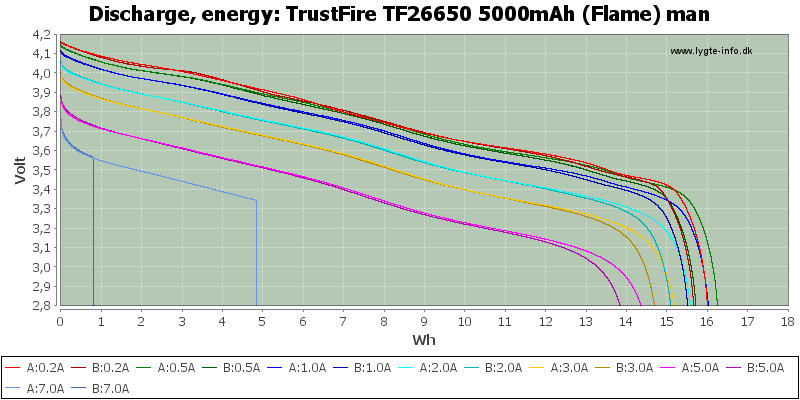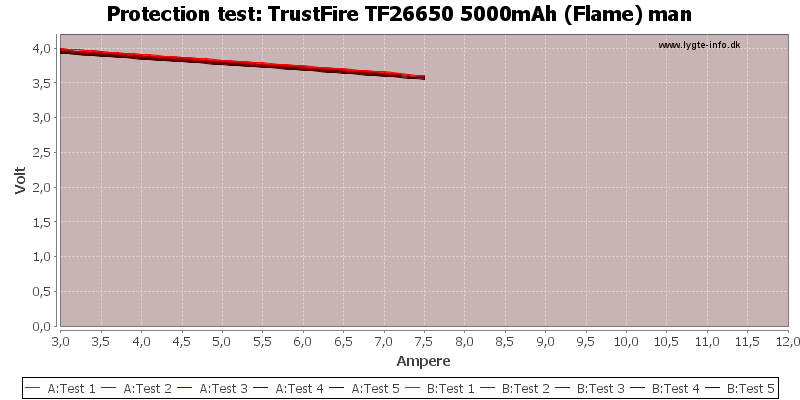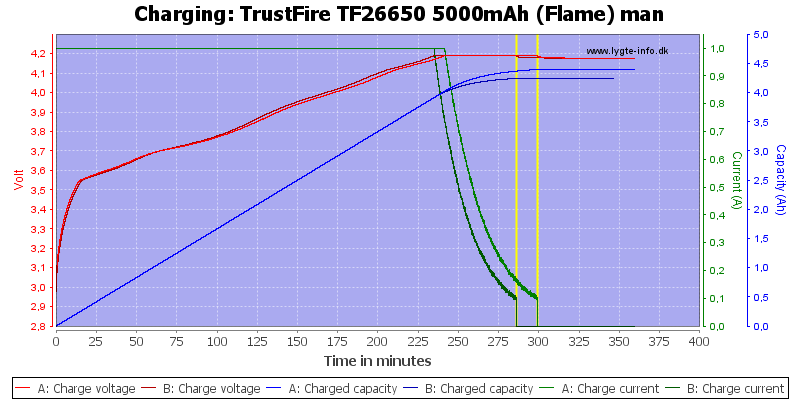 Conclusion
This battery has about 30% more capacity than a 18650, but about 100% more volume, without being able to sustain more current drain. But it does keep a higher voltage than any 18650 battery under load.
The battery has less capacity than stated on the cell.
For a cheap battery it is acceptable.
The Manafont version are slightly better than the DealExtreme version, I cannot tell if this is random variations or not.
Notes and links
I have added the battery to the
18650 comparator
, this makes it possible to compare voltage at different loads.
How is the test done and how to read the charts
How is a protected LiIon battery constructed
More about button top and flat top batteries