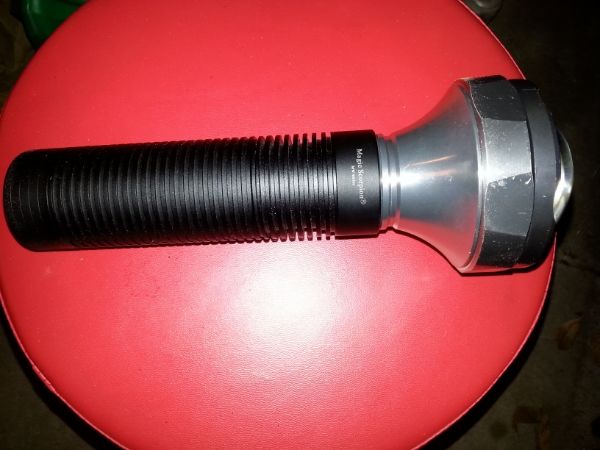 Long Run host from FastTech
Jobsmart head from TSC
XML2 De-domed on sinkpad
SST-90 Driver from DX puts of 5.5A to the emitter.
Lens is 75mm from dx
The head and body were joined with a section of mag tube. The head can be swapped with a 2D maglite head as the threads are the same. The driver is supposed to be 5 mode but the modes have never worked on it. High only. Now as for lux numbers. My Samsung S3 light meter app says 8000 lux @10 meters or 800 000 lux at 1 meter. I'm not sure how accurate that is. It seems pretty high to me. Batteries not included. Unless for some strange reason you don't have a box of 18650 laptop pulls laying around. Then in that case I have some red Sanyos I can throw in. Build thread here.
Hate to sell but I need some cash for some larger projects.
Asking $175 shipped anywhere in Canada/USA. Worldwide I'll have to check the cost but I'll keep it as low as I can.