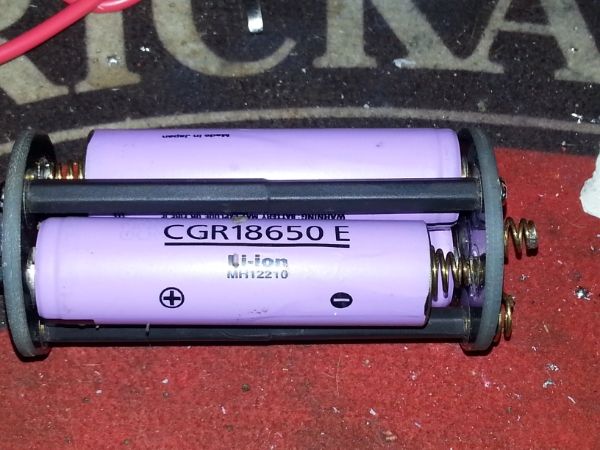 Battery holder modified from 3P to 3S. I was very easy. Just swap around some spring and cut some traces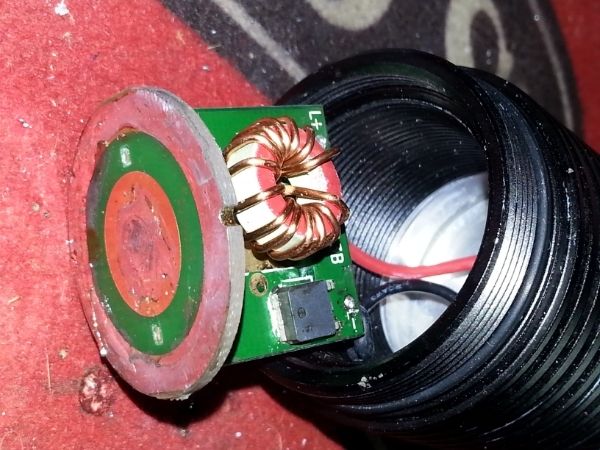 Driver is the DX SST-90 driver. Puts out a solid 5.5A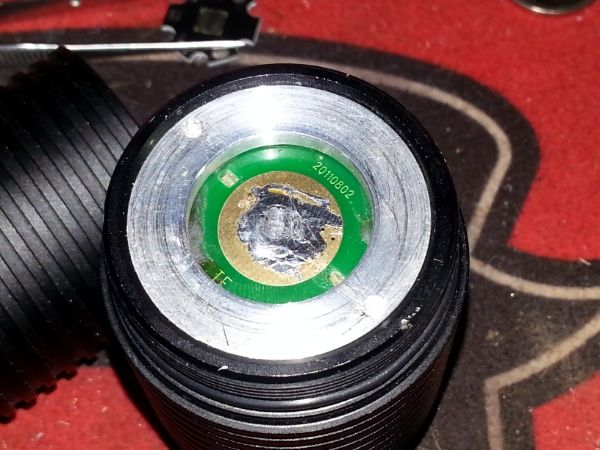 The driver fit perfectly where the original contact plate was supposed to be.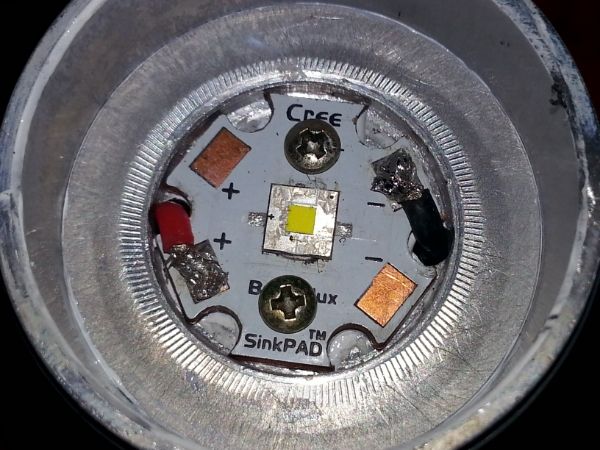 XML2 de-domed. I soaked the led in Xylene for about an hour. Lifted it out and the dome was gone. It probably could be a little prettier but it was my first time.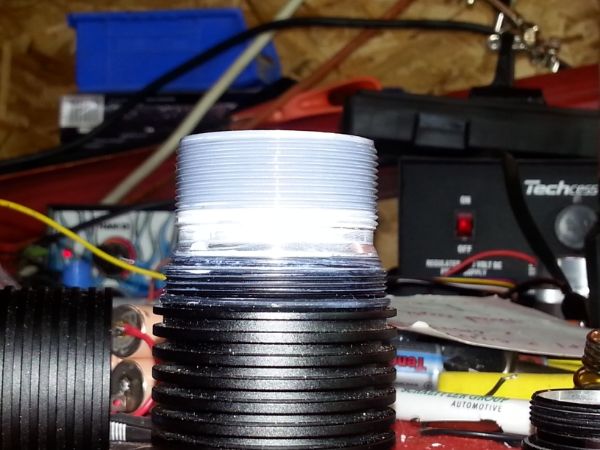 The top section of the Long Run/Magic Scorpion host was thread on the lathe and a section of maglite tubing was threaded on both ends to make a coupler for the head and the body.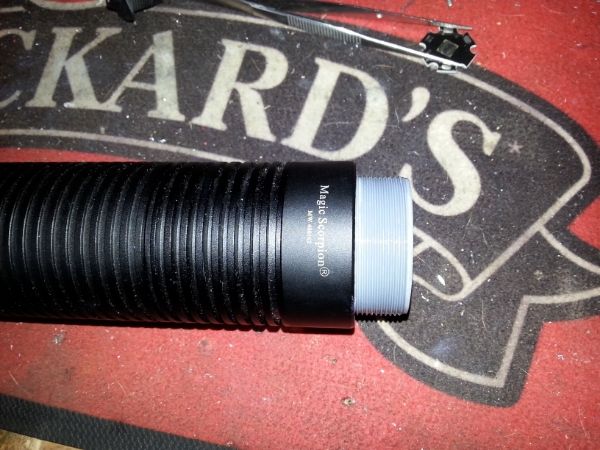 With the original bezel screwed down on the body, It was bored on the lathe to allow the narrow part of the head to go underneath of it.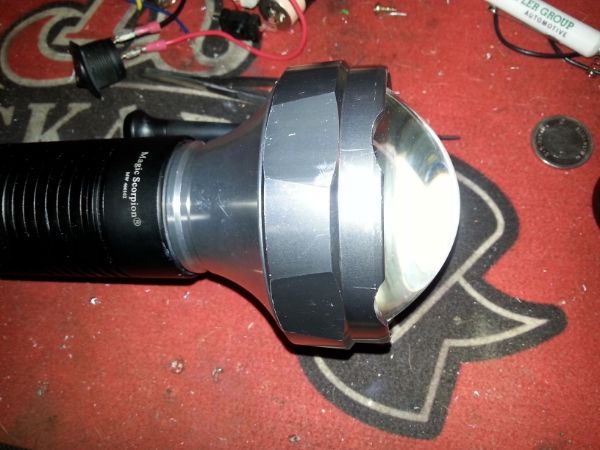 Head is from a Job Smart light from Tractor Supply. I re-threaded it like a year ago for a mag mod that didn't work out well. Lens is the 75mm from DX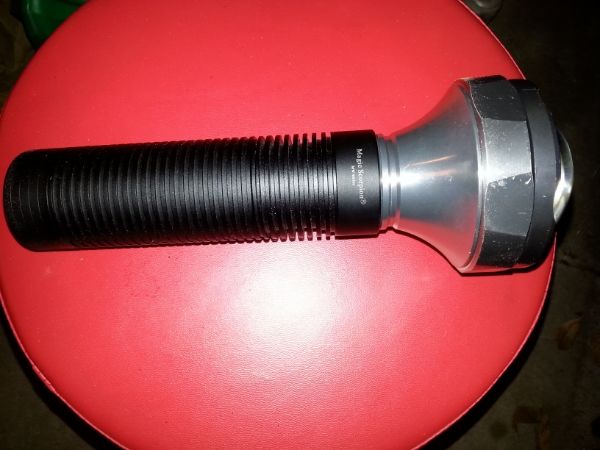 I've been using this light for about a month now and finally tonight did the de-dome. Wow what a difference. This thing is fun. It even impressed my girlfriend and she hates flashlights.