I just noticed that CNQG has 4AA battery carriers (series) for $0.99/each if anyone is interested (also at Fancy Flashlights). The carrier is identical to the one that came in my Home Depot 50LED Defiant light (see my photo album of it here).
These carriers are darn close to fitting into a Maglite (very slight boring needed):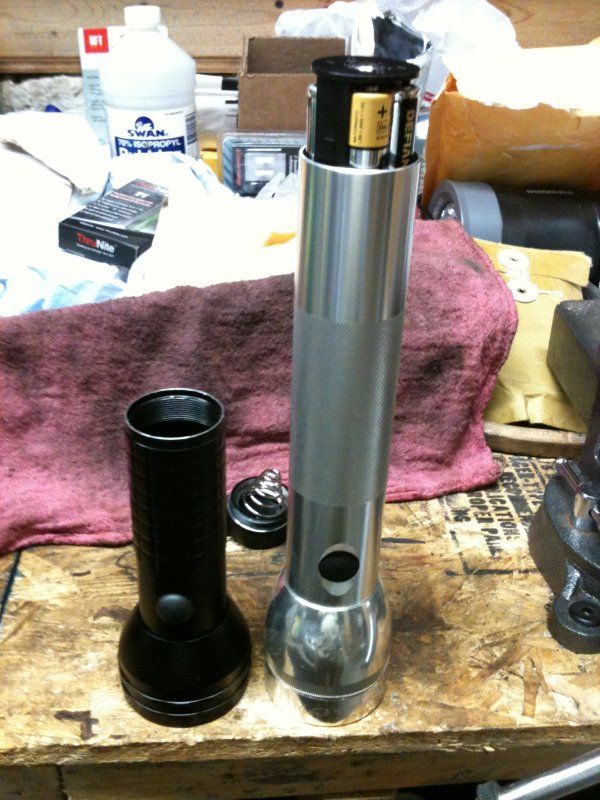 Old Lumens - I thought of you when I spotted these!
-Garry