Two days ago, I received this so-called "800 lumen" Cree zoomable from a dealer on ebay. Now I expected the ratings to be off, but hey, let's have some hope! I got excited because it boasted the R5 emitter (I expected it to throw like the Q5 but with more power - nada).
And then, upon throwing in some rechargable AAAs and clicking it on, I was disappointed. Never fear, I figured. A trusty protected Trustfire 3000 mah will come to the rescue. In it goes, and the difference was so little that I could barely tell. And even with that, it was barely brighter than a Sipik 1AA. The belt clip was nice and spongey and it didn't come dripping in oil. The thing feels good in the hand, but it isn't as bright, nor does it throw as well as my SAIK SA-9.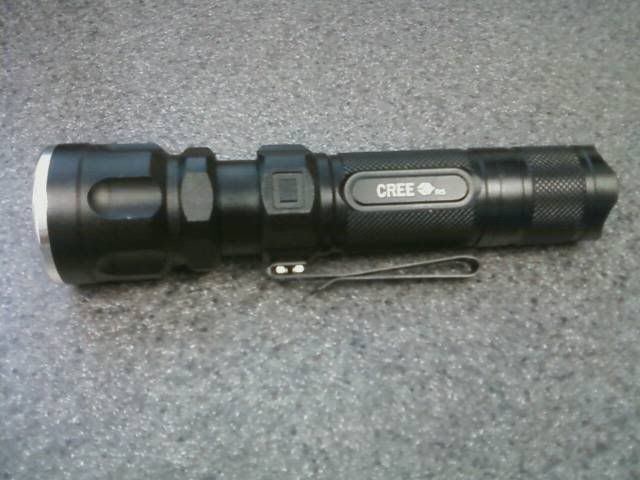 Came with a nice case and only a few dings to the body. Here it is below on the left going head to head with what should not be competition.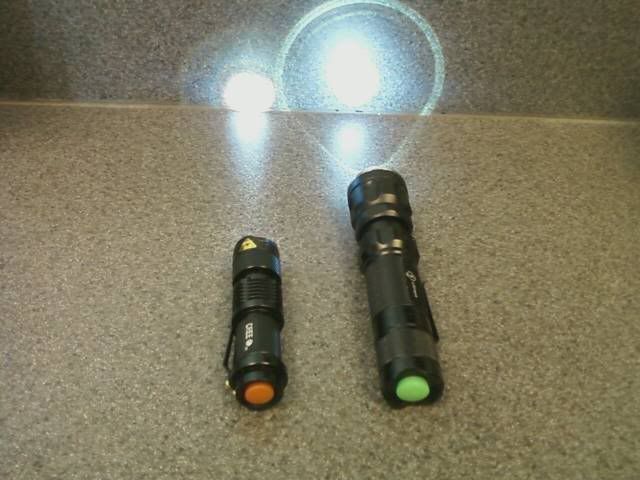 Cheap Chinese lights! Gotta love (and hate) 'em!