I have many lights for sale, all listed below. I tested every light today and they are all working unless stated otherwise. I am in Canada so shipping may be pricey, but i can calculate it for you. Prices are in CAD, so adjust for your local exchange rate. For US and European buyers its cheaper for you but shipping could be pricey. Payment by Paypal. Ask me what lights you want and i will figure out the shipping cost. More lights should be cheaper since you only pay for shipping once.
My reply time may take a day or two and shipping may be a bit tricky with covid lockdown. So i ask for patience.
Also a few people expressed interest from the other thread. So if multiple people ask for a light they get the first pick. Remind me if you asked about a light already in the other thread or PM.
For all images you should be able to click on the image for full size.
Let me know if you have any questions.



Keygos M10 with extra head. When i bought this light the original head wasn't working so they sent me a spare one. Twice the modding potential! 18650 or 26650.
$20 $18 $17 $16 $15 $14 $13 $12 $11 $10 $9 $8 $7 $6 $5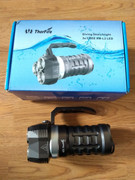 Thorfire S1 diving light. Make sure you don't crush the washers when closing it, i nearly did twice. Comes with one set of spares.4 x 18650. Its heavy so shipping may cost extra.
$25 $20 $19 $18 $17 $16 $15 $14 $13 $12 $11 $10 $9 $8 $7 $6 $5 $4
Sold!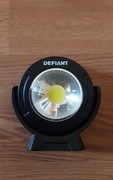 200 lumen flood light from Home Depot. 3AA battery.
$5 $4 $3 $2
Sold!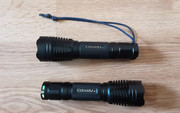 Two Convoy M1s, willing to sell separately. XM-L U2 iirc. Cool white. One is a shelf queen, one is not. 18650
$10 $8 $7 non shelf queen
$12 $10 shelf queen
Sold!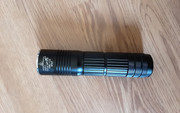 Ultrafire 26650 light. 18650 or 26650. No 18650-26650 adapter sleeve.
Max amperage is not very high iirc.
$15 $13 $12 $11 $10 $8 $7 $6 $5
Sold!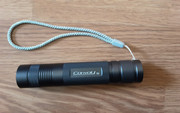 Convoy S2 XM-L U2 iirc. Cool white. Shelf queen.
$12 $10 $9 $8
Sold!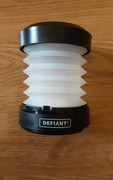 100? lumen Home Depot lantern. High, low, strobe.
Has slight plastic splitting, you can kind of see it in the photo (near bottom left). 3AA
$5 $4 $3 $2
Decided to keep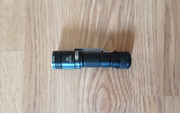 Xanes XT03. 1AA.
$10 $8 $7 $6
Decided to keep as 1AA light.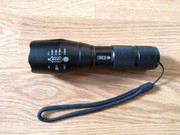 Generic Zoomie. 3AAA (adapter included) or 18650.
$5 $4 $3
Decided to keep as a loaner light.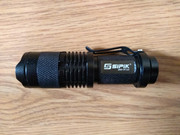 Sipik SK68. Single mode. 1AA.
$5
Sold!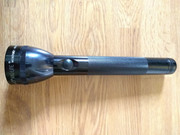 Maglite, unmodified. Likely never used, comes with a spare bulb. I am unable to test it but it appears to use C sized batteries
$10 $7 $6
Sold!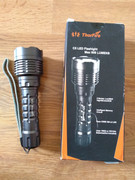 Thorfire C5 18650.
My review on it years ago
https://budgetlightforum.com/t/-/28683
$10
Sold!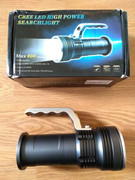 Throwy XP-G light. 1 or 2 18650, works on both. Don't use the included charger, it will charge your battery to 5V.
My review on it from years ago
https://budgetlightforum.com/t/-/26762
$10
Sold!
Chameleon CR6.
Won in a BLF giveaway and its modified
$10 $8 $7 $6 $5 $4 $3
Sold!
BLF X6. Shelf queen. 18650.
This was from the first group buy long ago. $20
Sold!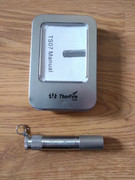 Thorfire TS07. Stainless steel iirc. 1AAA.
Has a design flaw, the tail switch has a bendable contact inside that stops making contact when used many times. 3 mode iirc. Some solder might fix it
$5 $4 $3
Sold!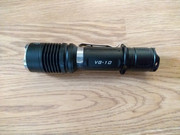 Thorfire VG10.
Working intermittently, i suspect the problem is in the switch. Swapped the switch with the spare that came with it, its now working. Forward clickie. 18650.
$10 $8 $7 $6 $5
Sold!




5 aluminum, the rest copper sinkpads. And two Noctigons, first generation. Plus many modding parts including some XM-L and XM-L2 chips. And a programmer i never figured out how to use.
$20 $18 $17 $16 $15 $14 $13 $12 $11
Sold!
Balder BD-0
$6 $5
Sold!