Hello. 8^)
Well, I've recently stripped a suckass zoomie torch I had lying around. I am machining a small heatsink to fit on the underside of its led along the hollow pill's tube.
The torch uses this driver: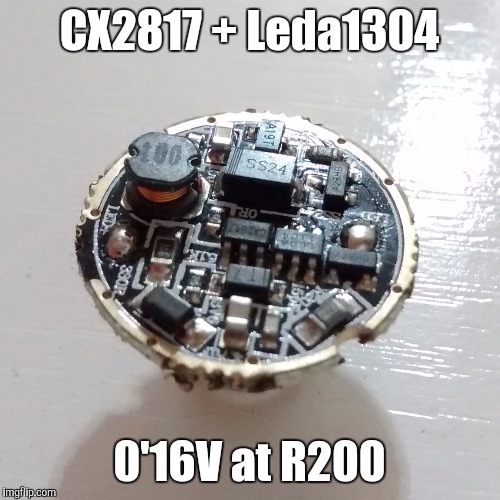 Buck driver which could make use of a pair of in series (protected) cells.
Since it uses a current sensing resistor, I've figured out I could increase the driving current by reducing the value of this component. For example, I could solder another 0'1Ω resistor in parallel with that one to attain 2'4A of current (I = 0'16V / (1/15)Ω). No small resistors I have available; gonna make 'em of thin long wires. :FACEPALM:
However, I am wondering if that would be wise. I do not really know how far could I push the board's components and what are the main limiting factors.
Any help is appreciated.
Cheers everyone