Warning! Pic heavy!
Ready to see one of the most expensive headlamps on the market? Possibly the longest range headlamp available. Probably the only one with 2*21700 remote battery unit. Probably the biggest headlamp I've ever seen. I`ve tested LOTS of headlamp and so that`s not that easy no impress me. Fenix HP30R v2 managed to do this.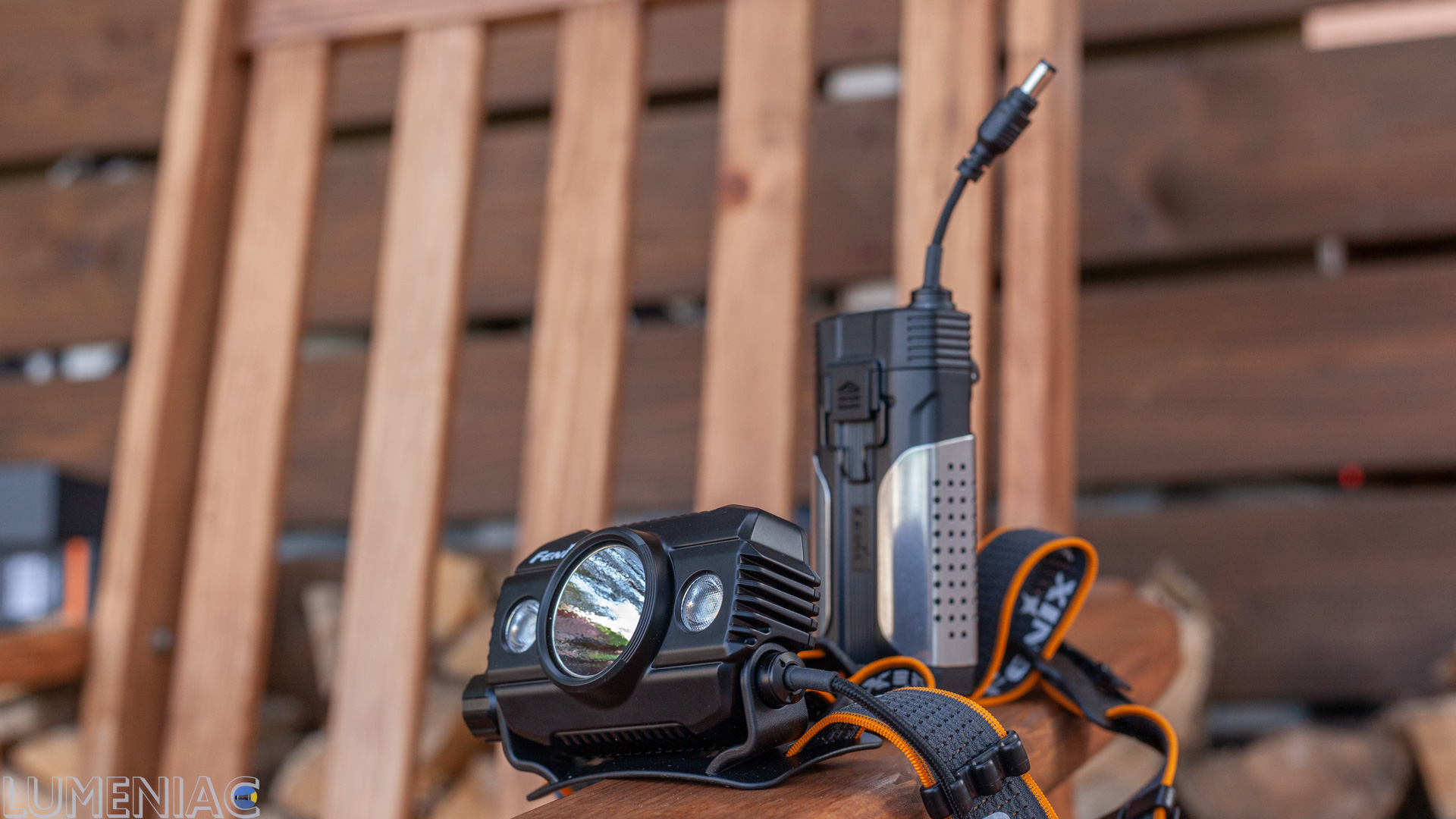 As usually, promo pics are honey sweet…
YOU CAN BUY FENIX HP30R V2 HERE:
➤ AMAZON
➤ ALIEXPRESS
SPECS
LEDs: throw - Cree XHP50.2, flood 2*XP-G3 S4 with neutral light (actually, not neutral)
maximum overall brightness 3000lum
maximum range 270m
Waterproof IP66
Power supply 2*21700
Size 92mm (length) x 56mm (width) x 44mm (height)
Weight 437 g
Charging: Type-C USB, power bank mode
PACKAGE AND APPEARANCE
Fenix HP30R v2 is top headlamp model in Fenix line. And the most expensive headlamp i`ve ever seen. Well, look like LL ask more for some their toys, but who here at BLF cares what they produces?
So, package reflect such high status of model. It just screams "hey, there is something really cool and expensive inside!".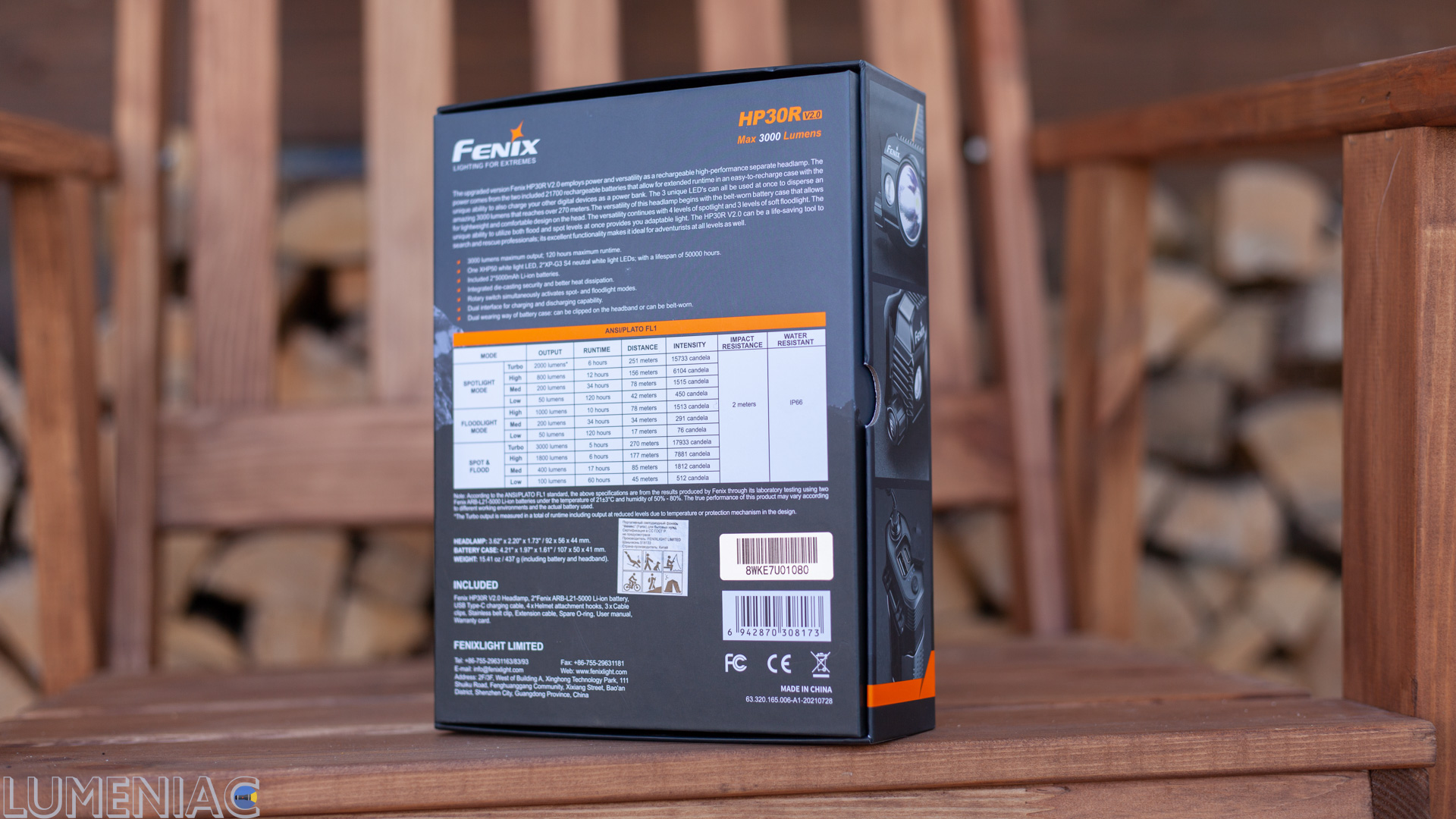 The kit has absolutely everything you need, including an extension cable for battery block and 4 clips to attach it wherever you want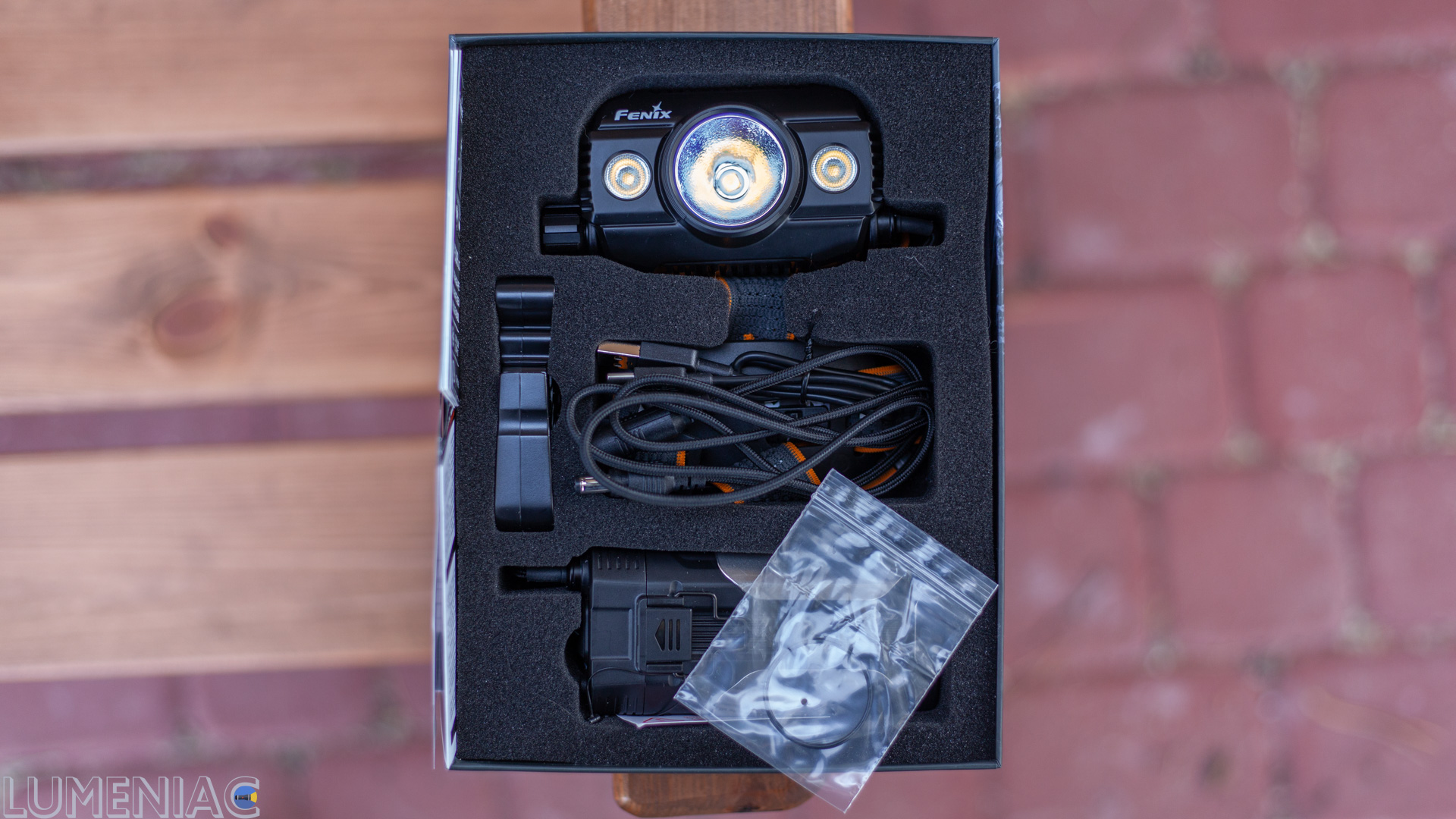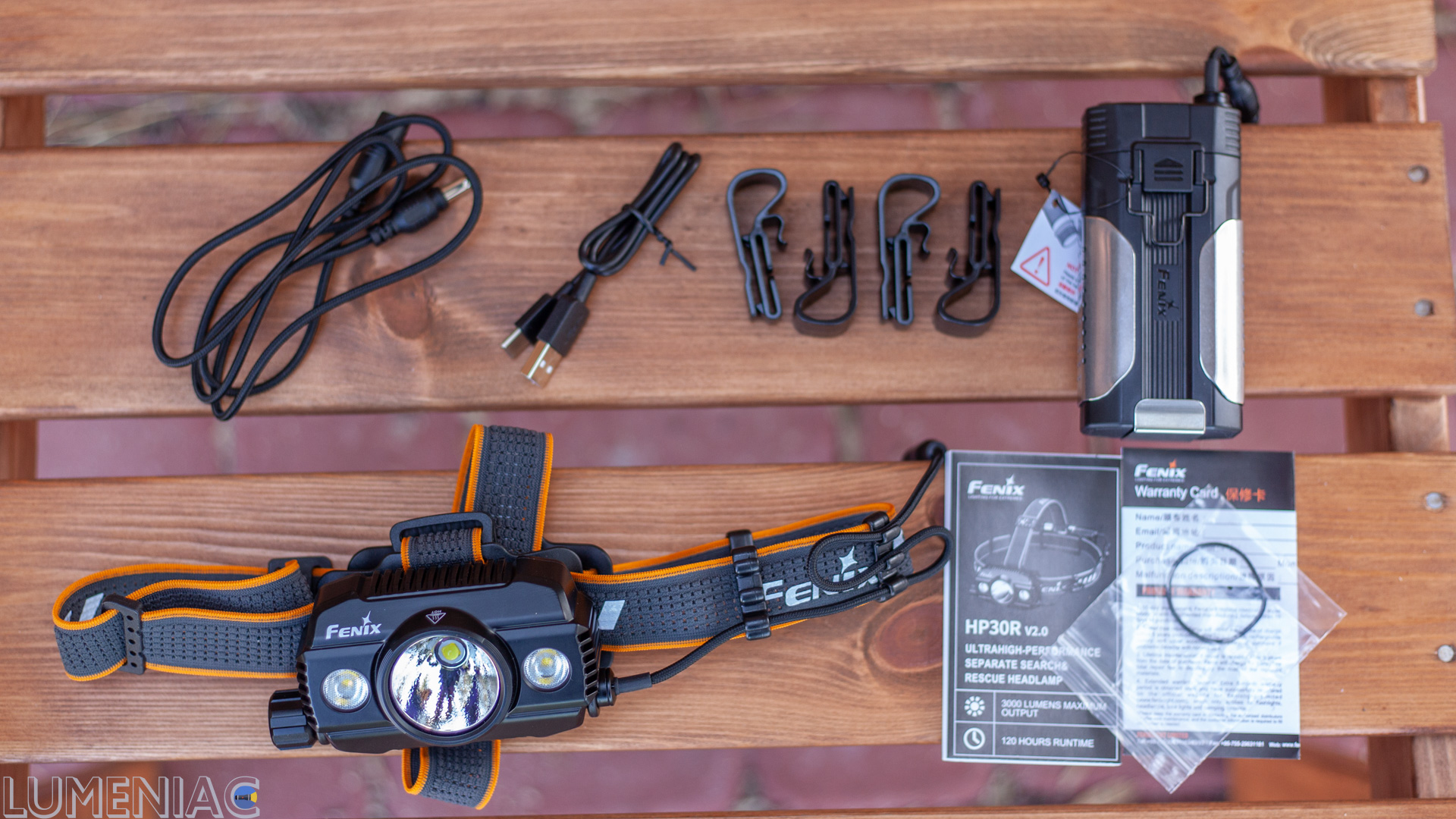 To put it mildly, I am not a fan of Phoenix. I openly say when review literally each their new model. And as well as i always criticize Fenix UI and quality of light, i always note the exceptionally high quality and convenience of the Fenix ​​head straps. Headstrap of Fenix HP30R v2 is no exception. Really, really good one.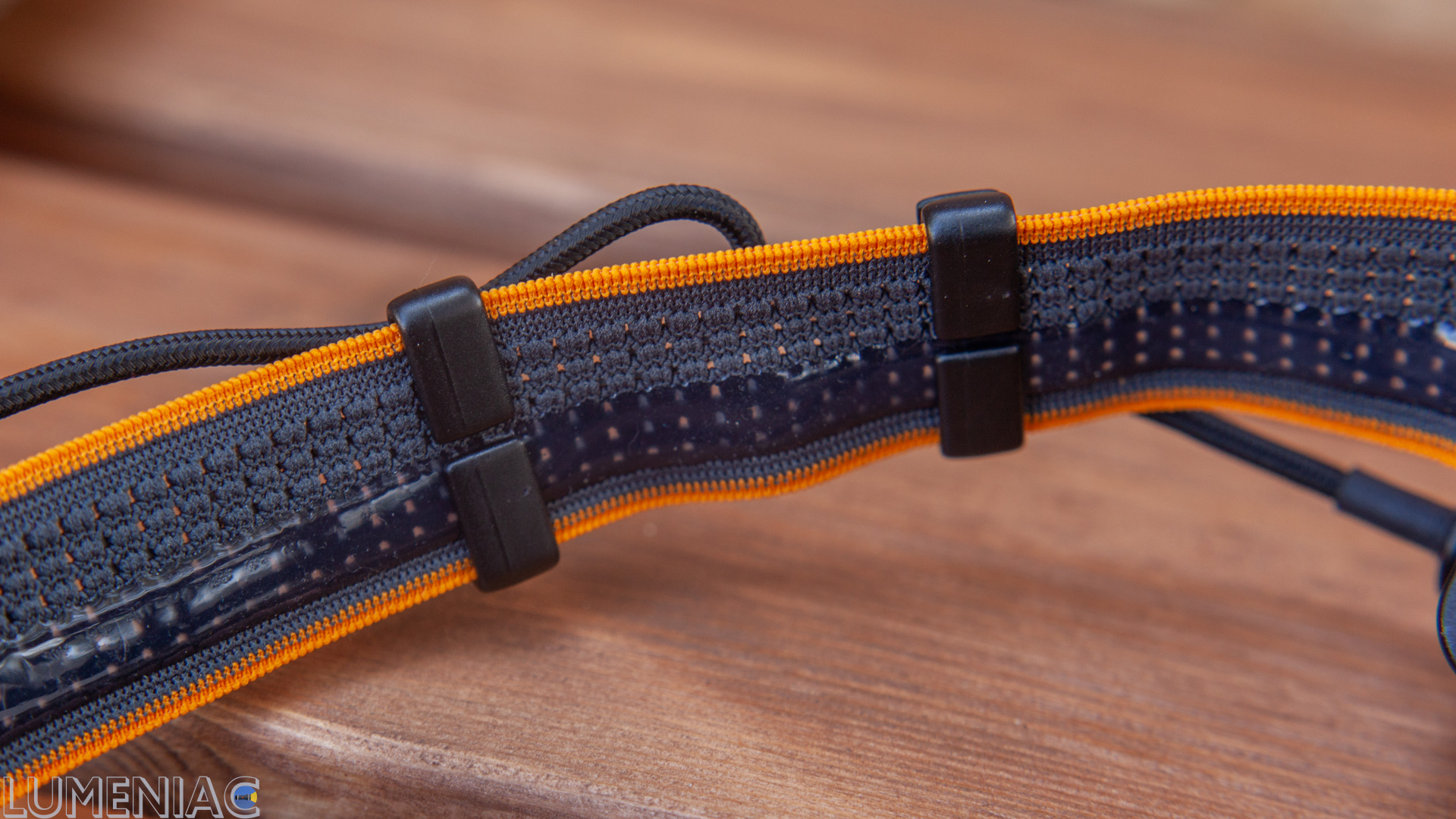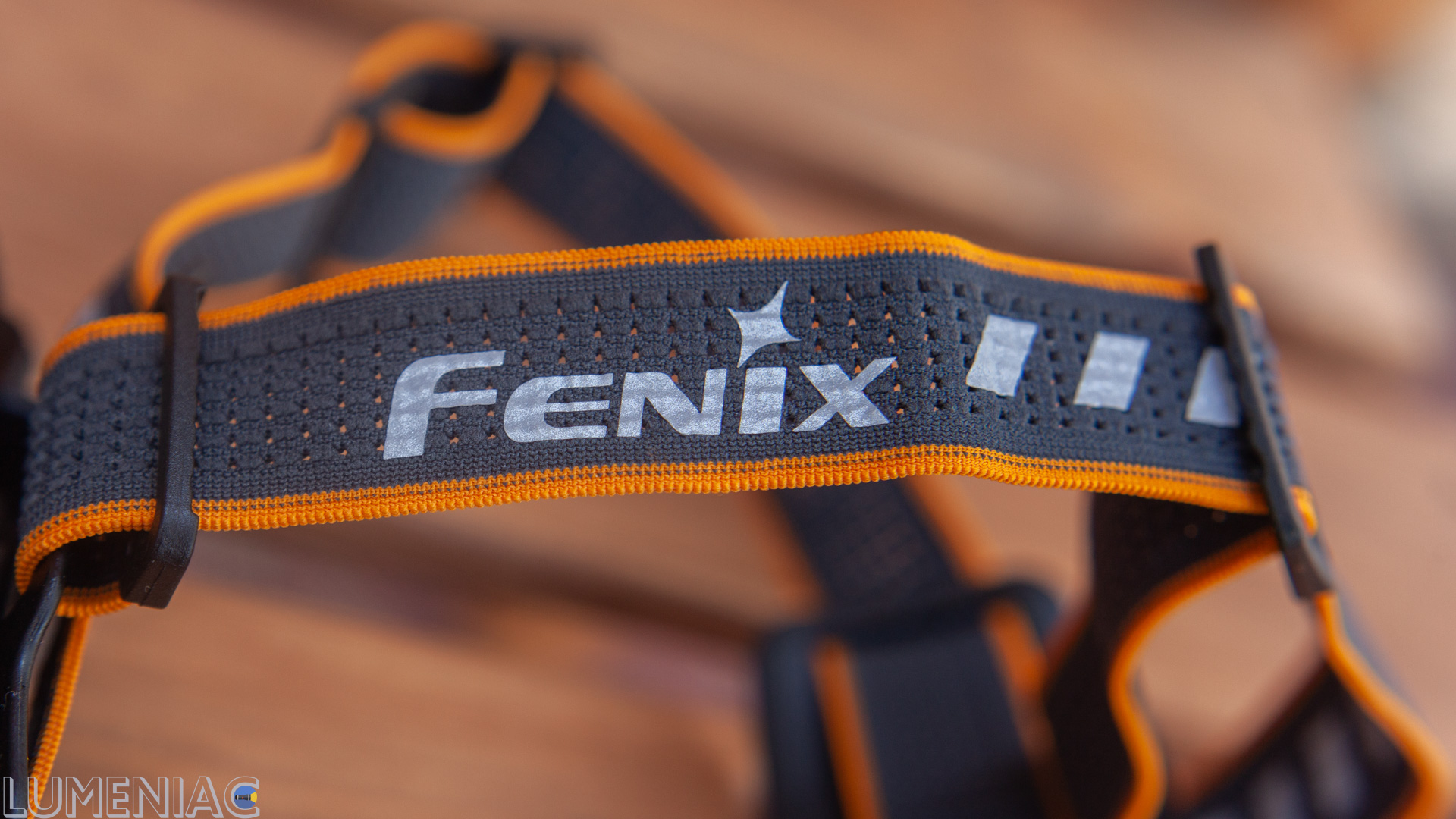 There are a lot of unusual things in this headlamp, there is something to look at. Let's go!
Almost all headlamps are made in the form of a monoblock. A separate head and battery packs layout is extremely rare. To be precise, most of these models are ultrabudget fecal-basement zoomies or whatever LL produce (have no idea or interest). I`ve met like 3-4 such brand headlamps, including revew hero. If you are the constant BLF member, you know all ± of such a layout. If you just got to this review by searching " Fenix HP30r v2 review", so take a look at my FAQ choosing headlamps, this is short but useful and money saving reading.
Ok, here's how the first version of the HP30R looked like.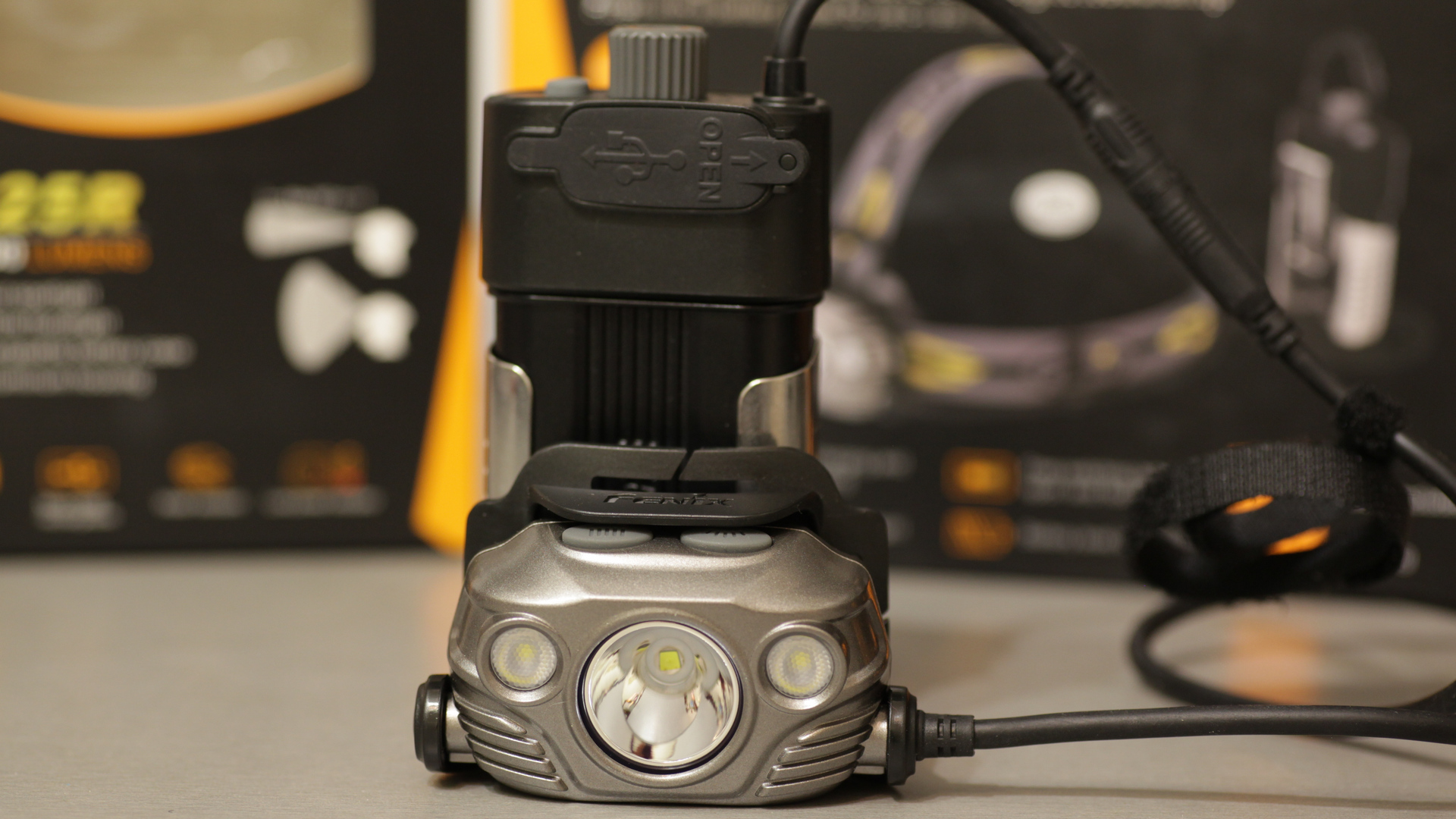 And this is how it`s offsping, released 4 years later, looks like. Way better, IMO.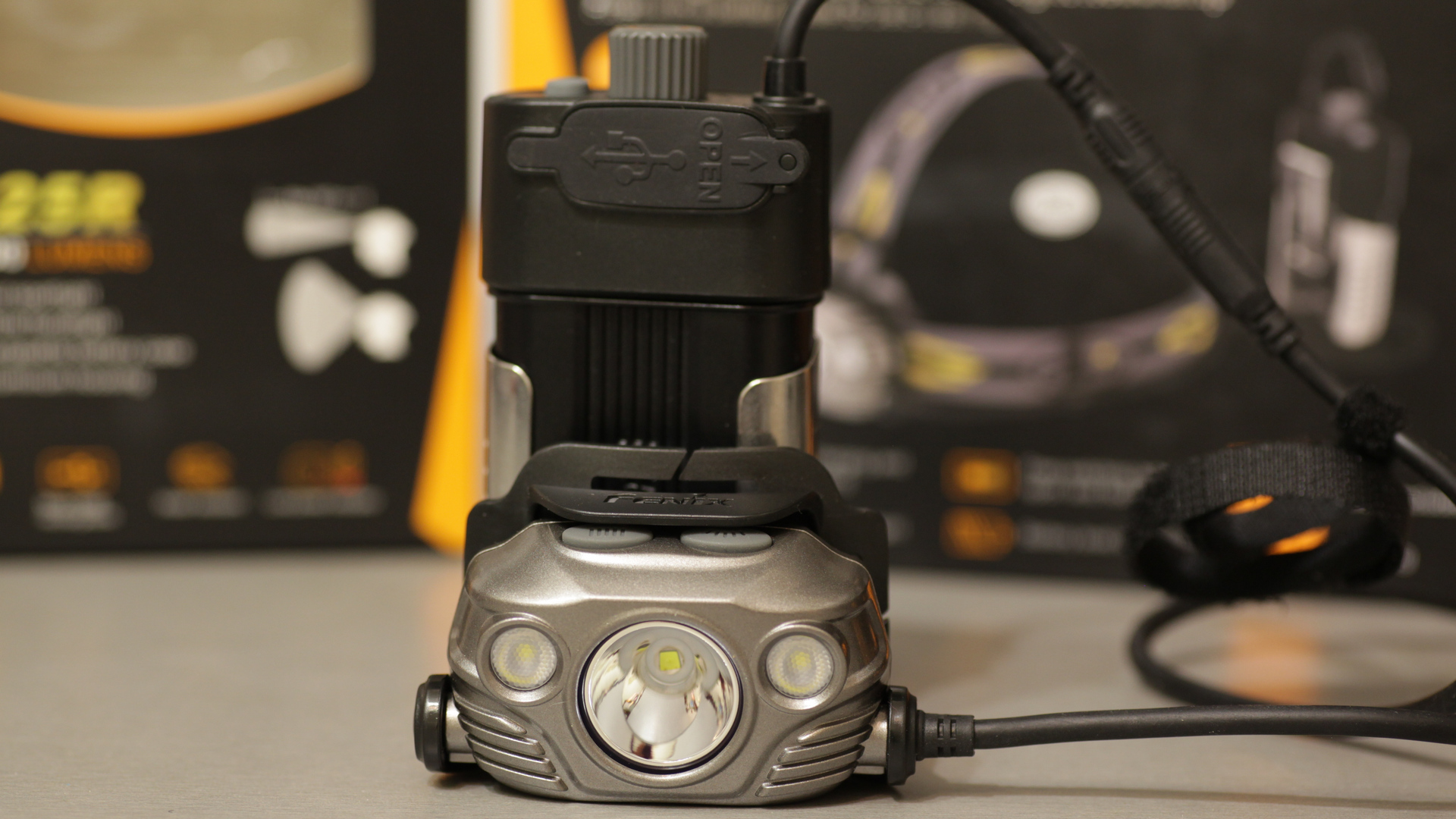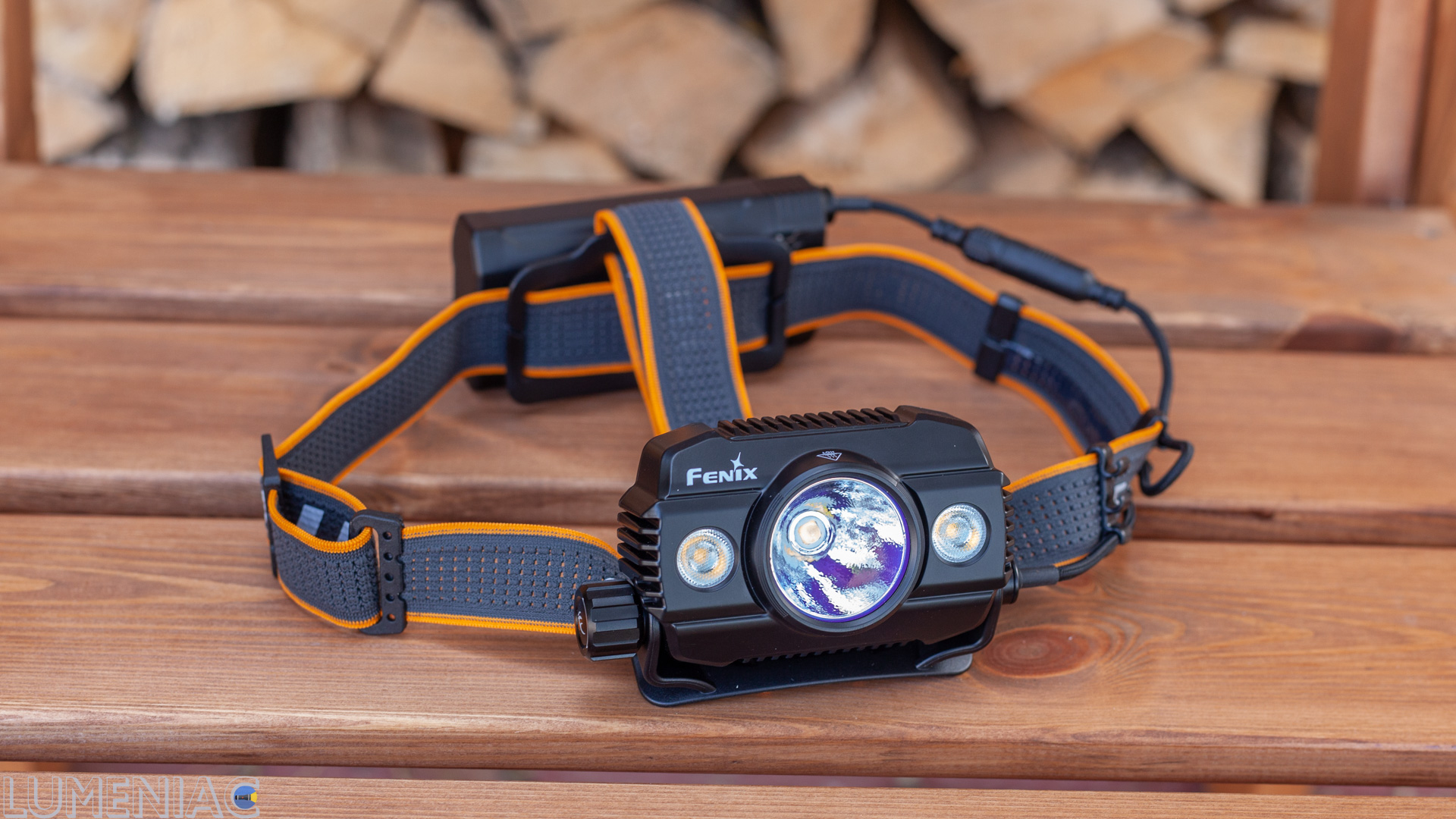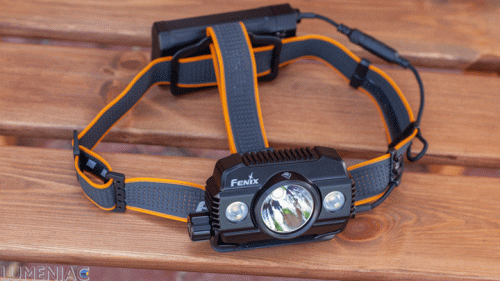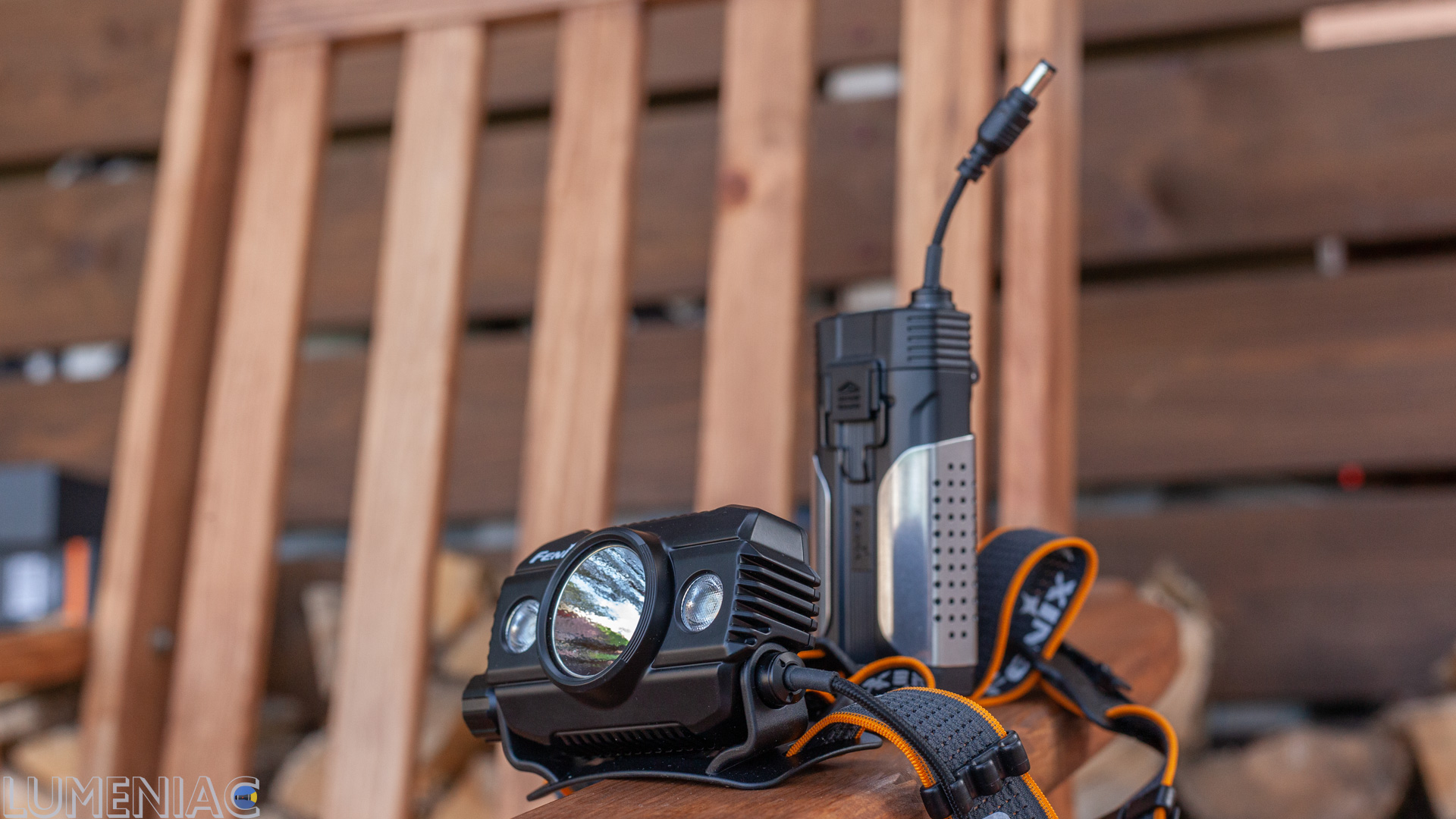 battery pack
Separate head and battery blocks layout has it`s advantages.
Firstly, you are not limited to the ONE battery and this significantly increases runtime.
Secondly, you can remove the load from the back of the head. Just attach the battery block to the belt or hide it in a backpack or inside pocket. The latter is especially good in winter.

The length of an extension cable is enough for the tallest person.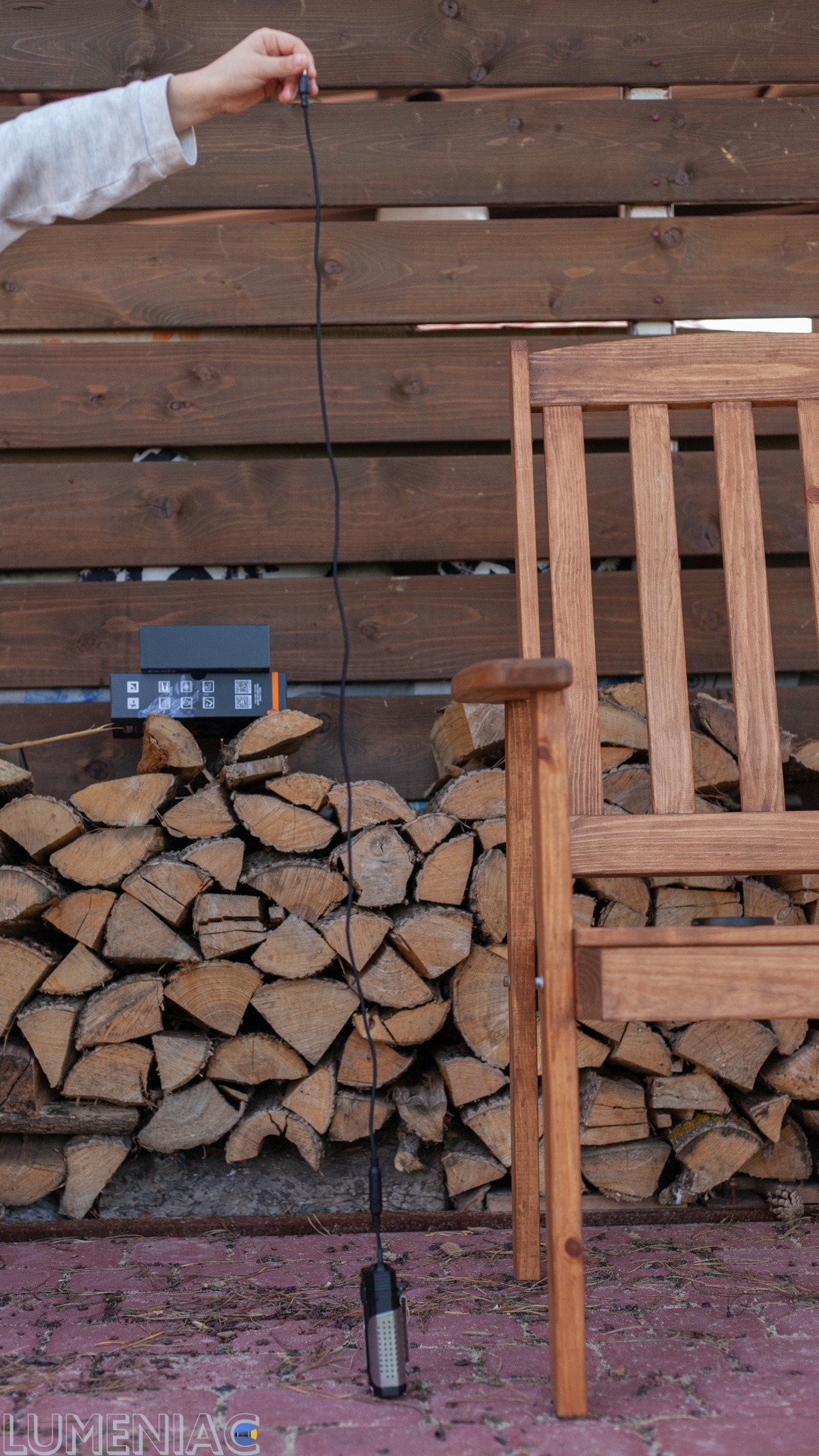 Thanks to a reliable fastening system, excess cable will not hang out, all these bends can be tucked into the head mount. I haven`t done this for photo above, just to illustrate overall cable length.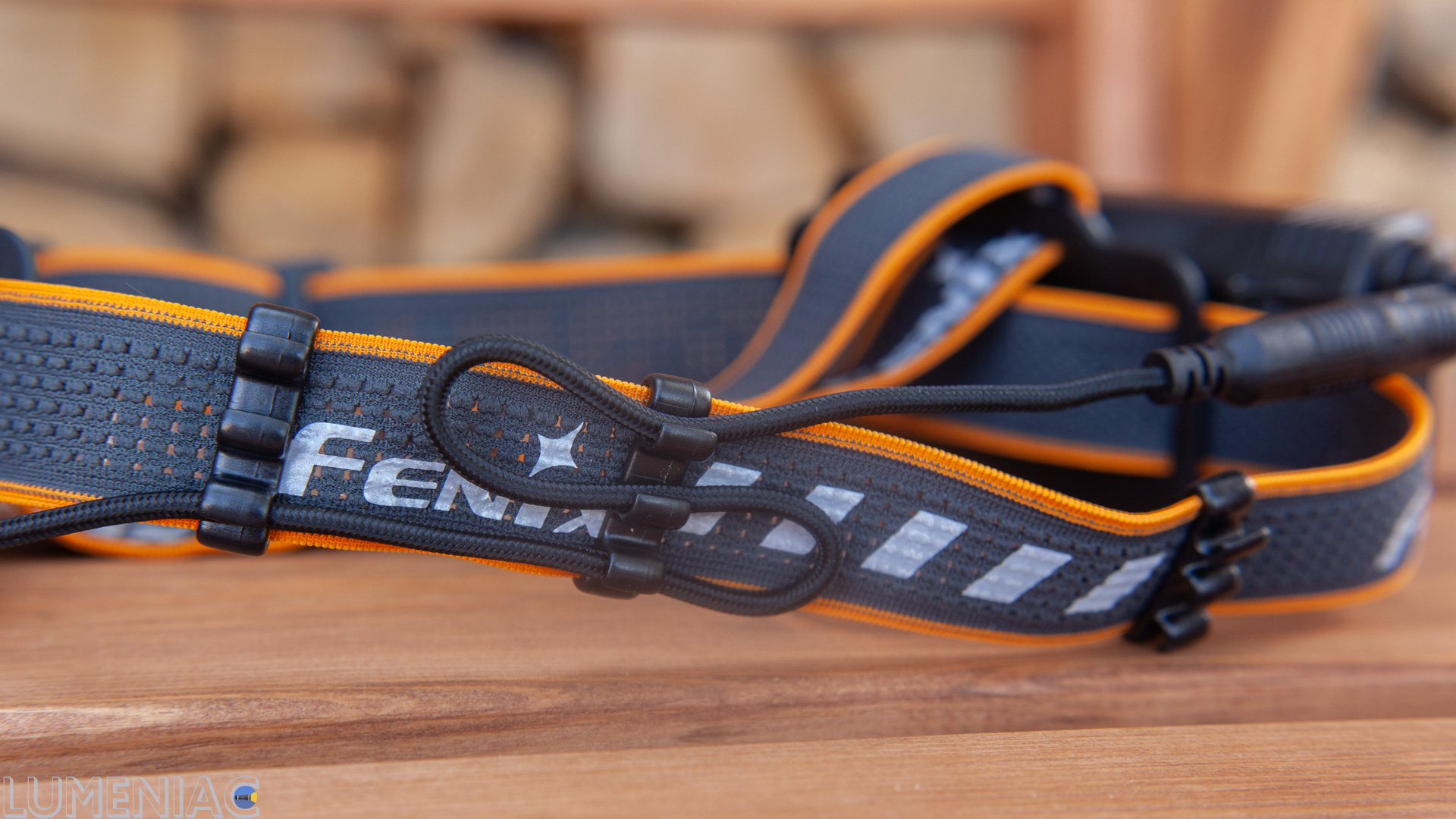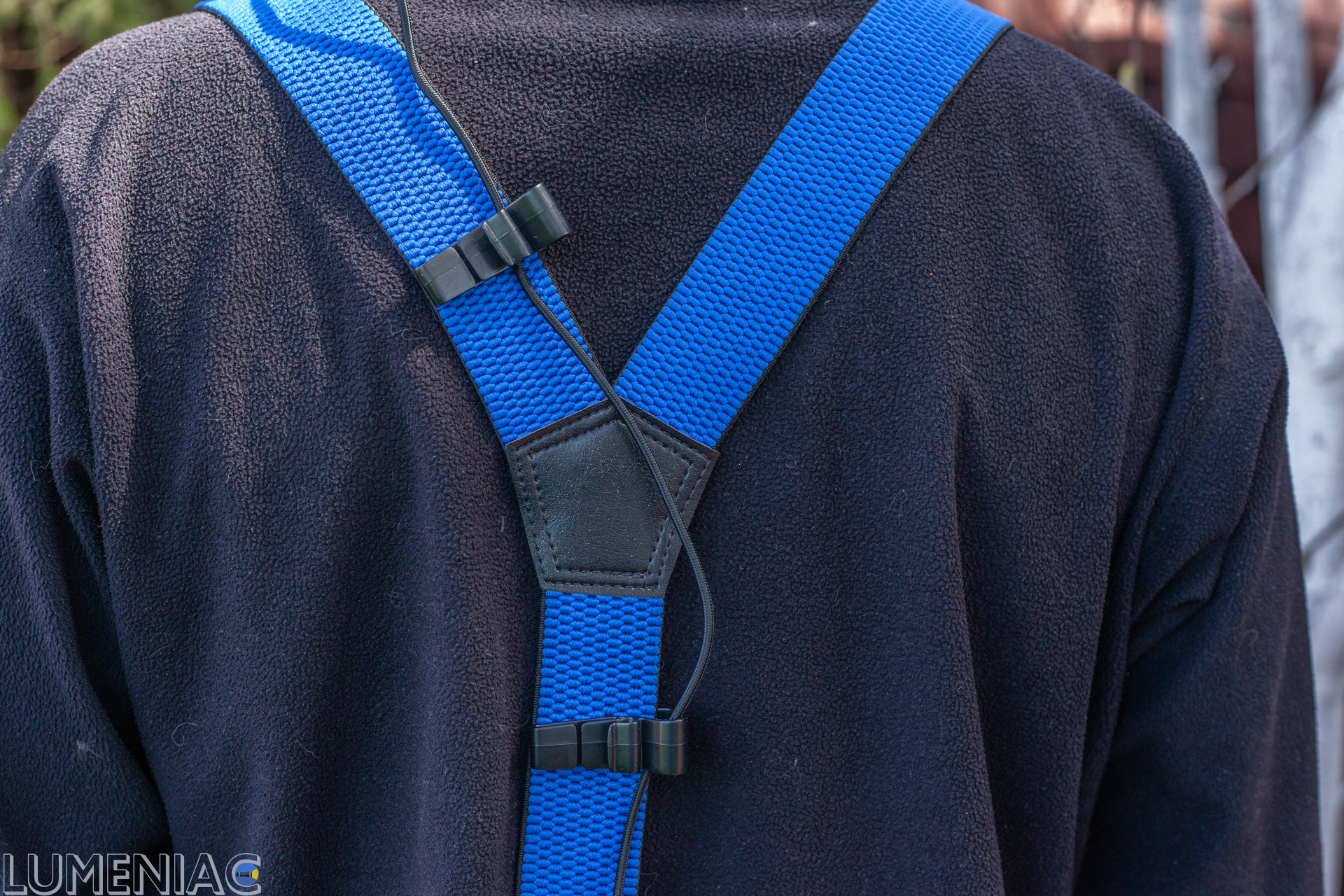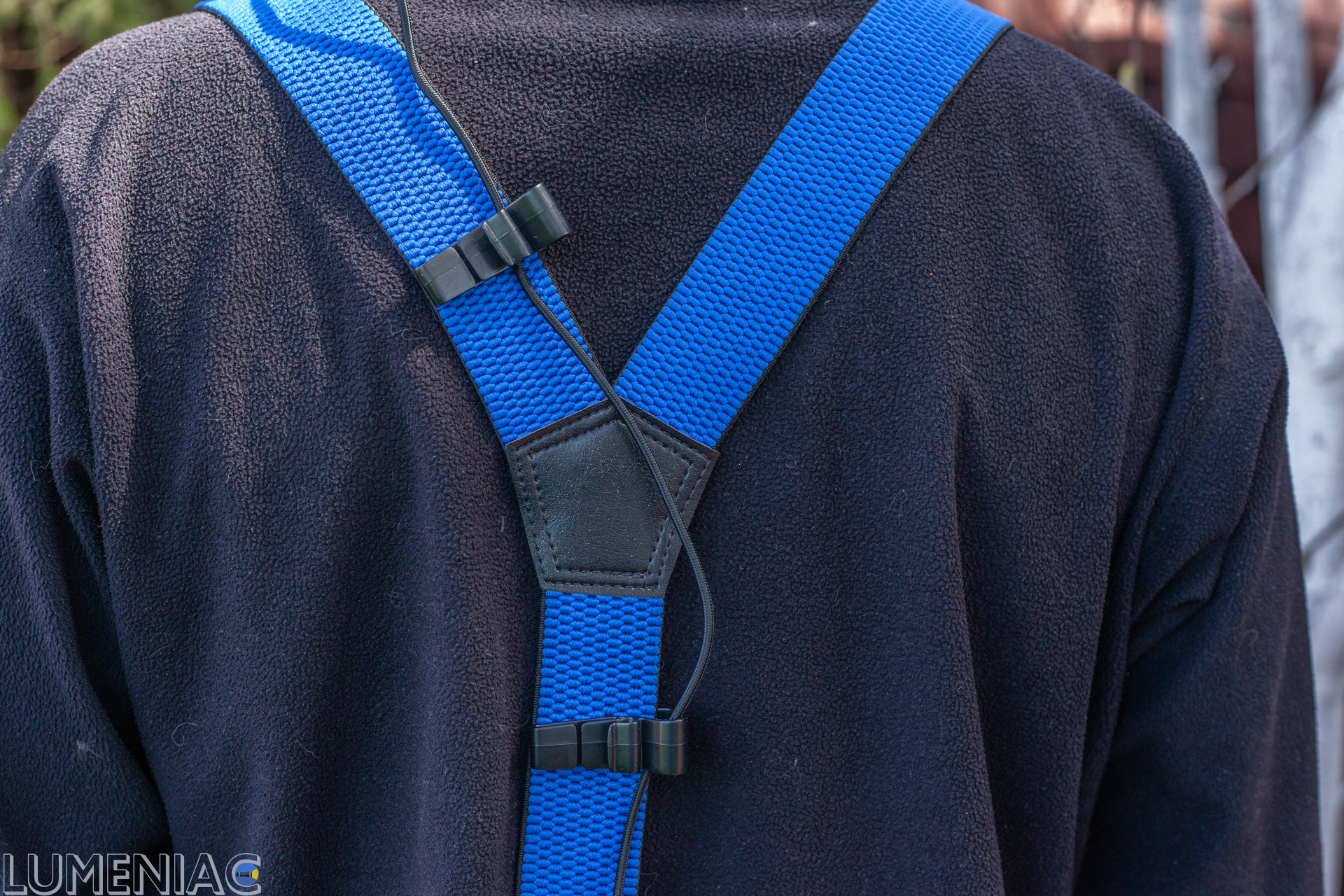 Okay, let's take a closer look at the battery pack. Like last time, it is made of thick plastic, framed in a removable metal "cup holder".
This is how it was.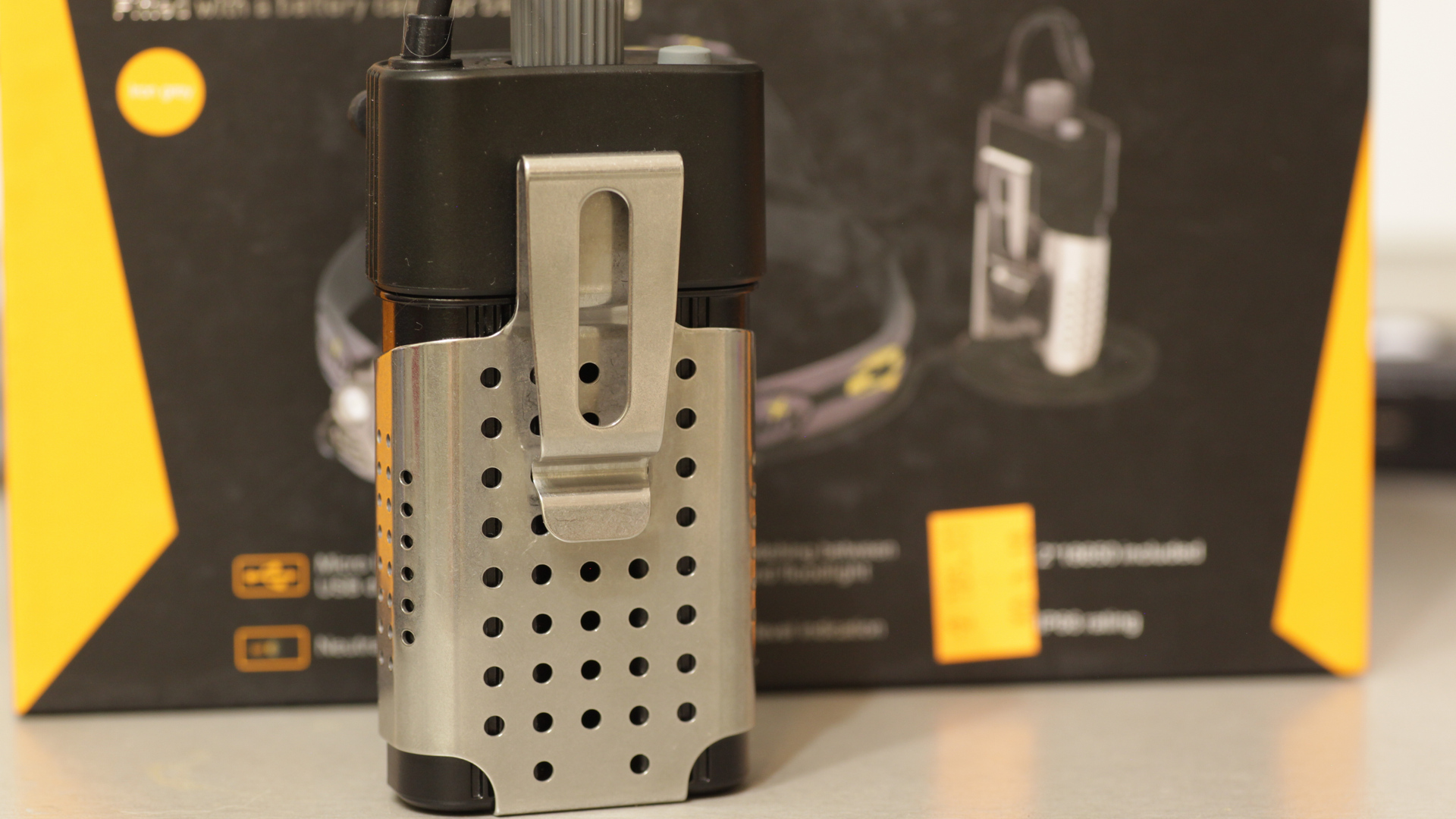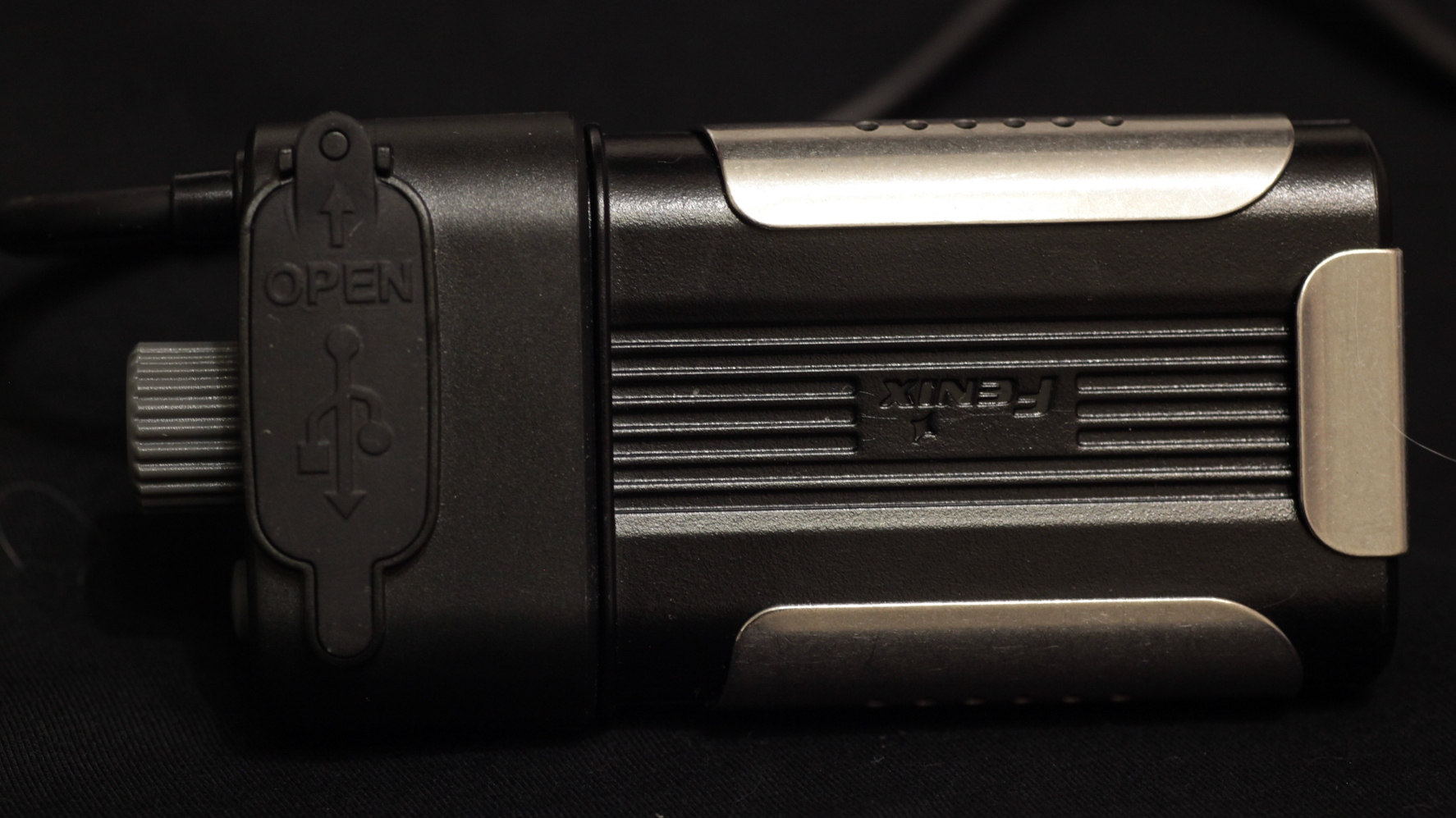 And this is how it is.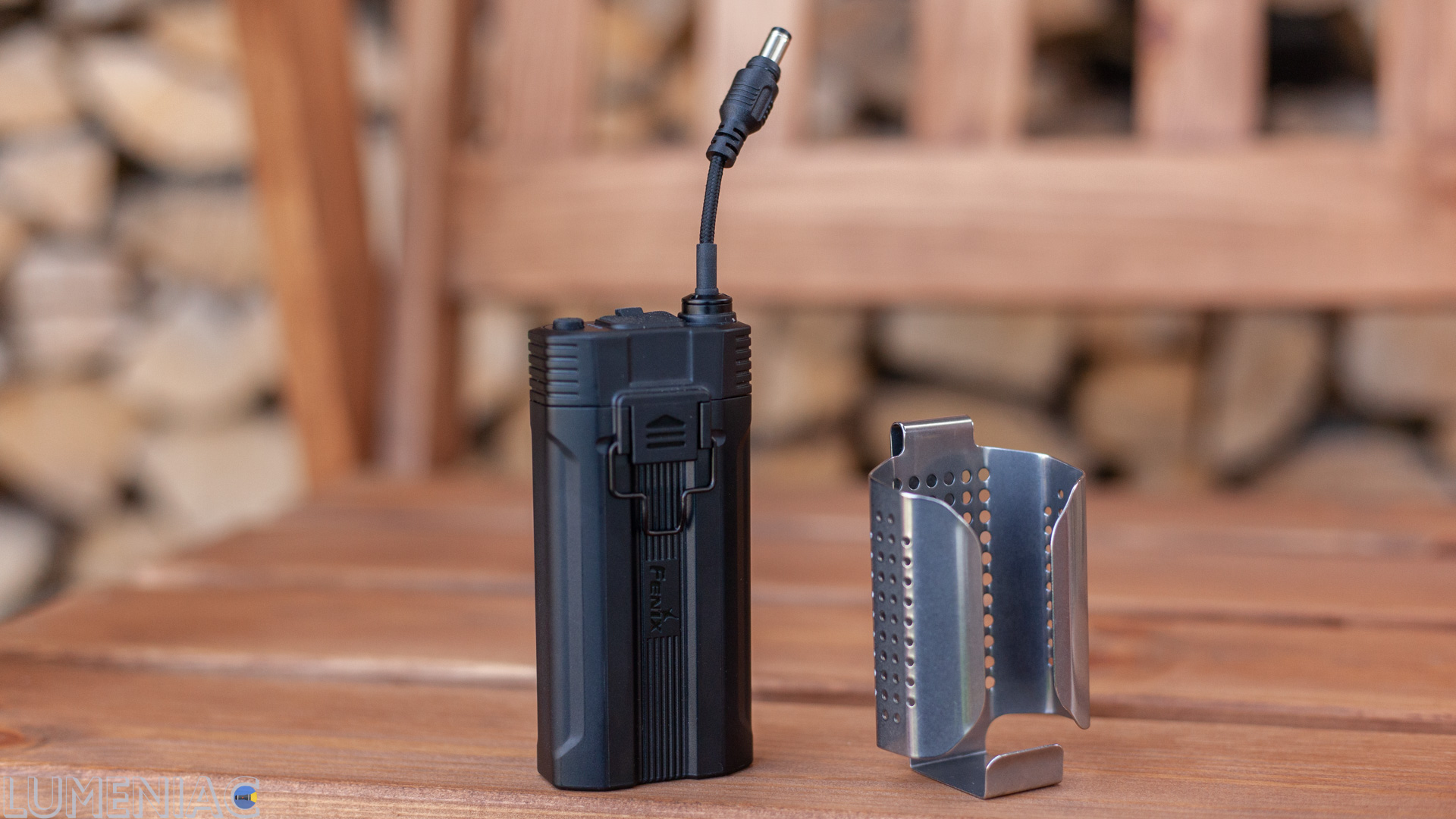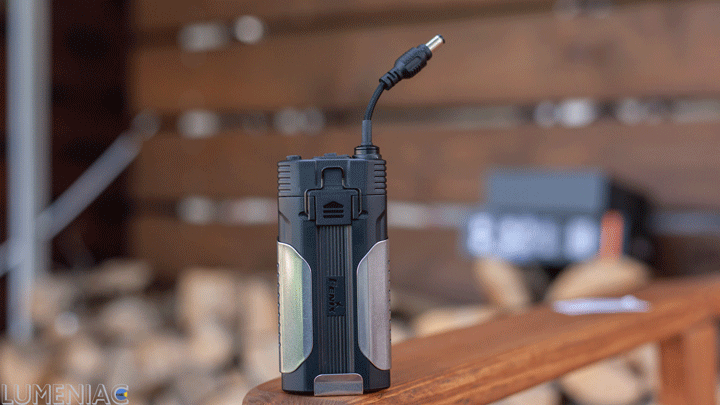 Both them looks damn cool, hope you cannot deny this. More like a tool than part of a headlamp.
1st version has a weak side. Some people complained that screw simply torn off mount when tightened too much screw. I personally faced it and Fenix warranty service was unbelievably helpfull.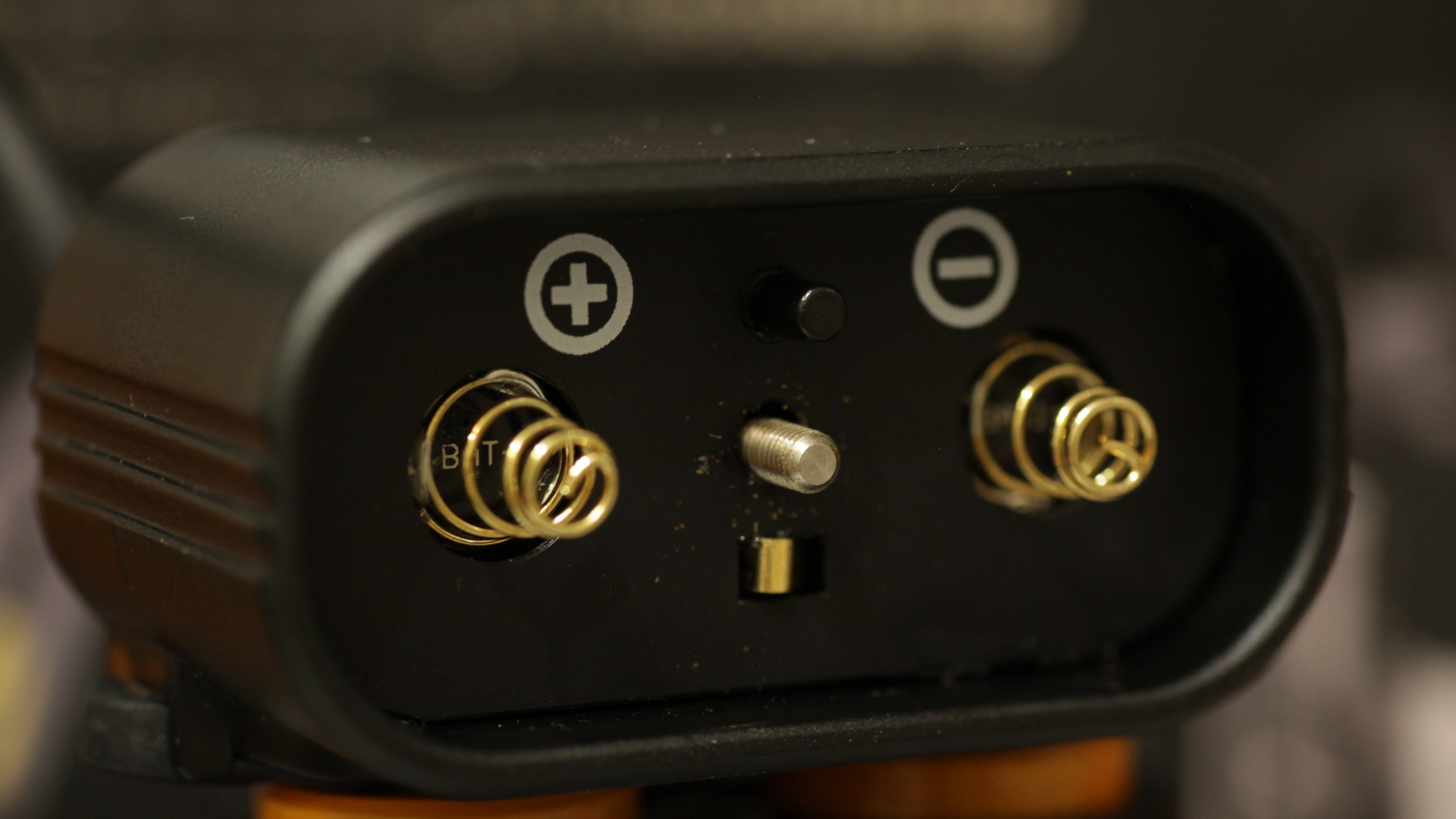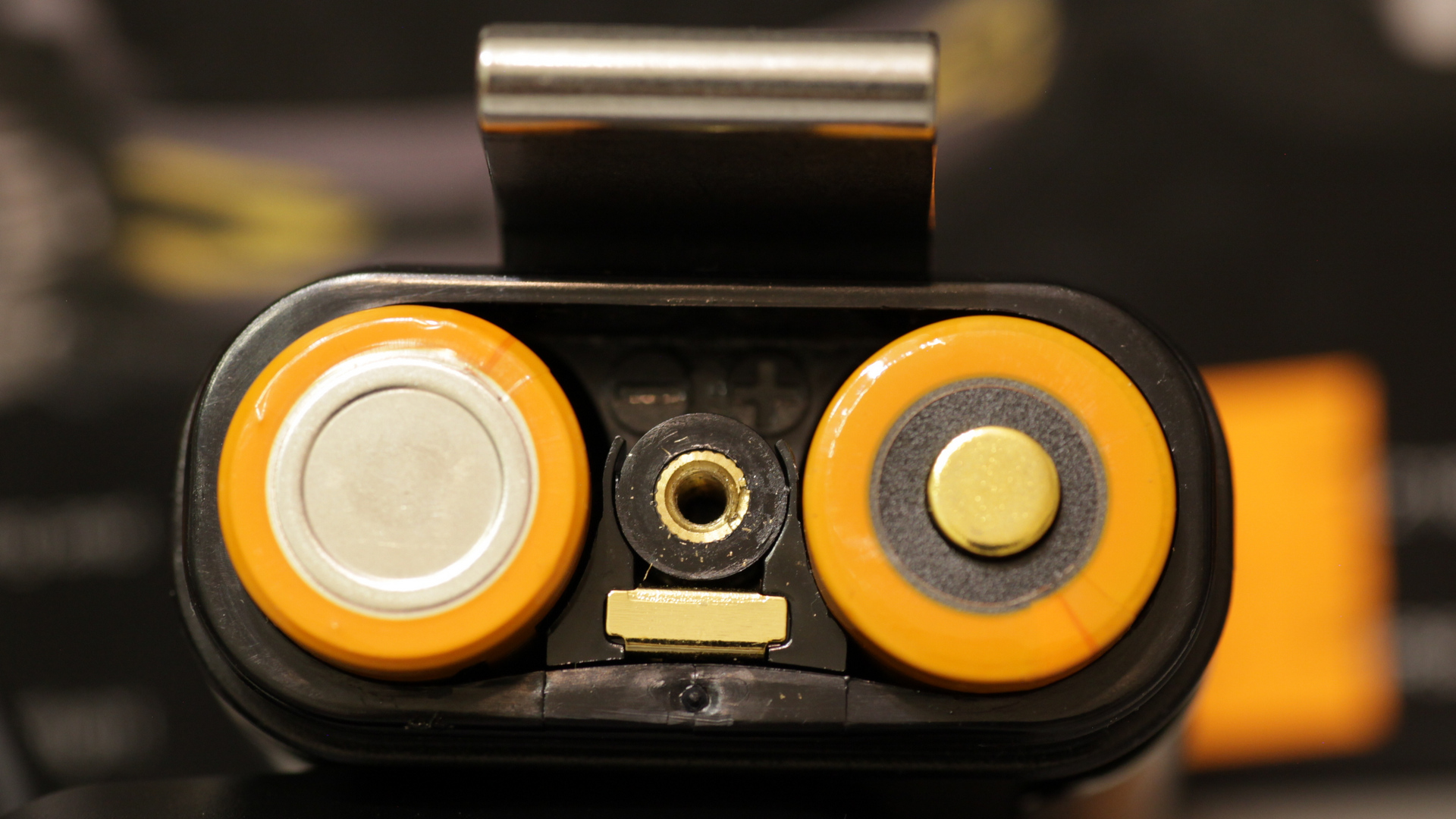 Now battery block cover is simpler and more reliable. It uses another and more safety way to keep lid closed instead of screw.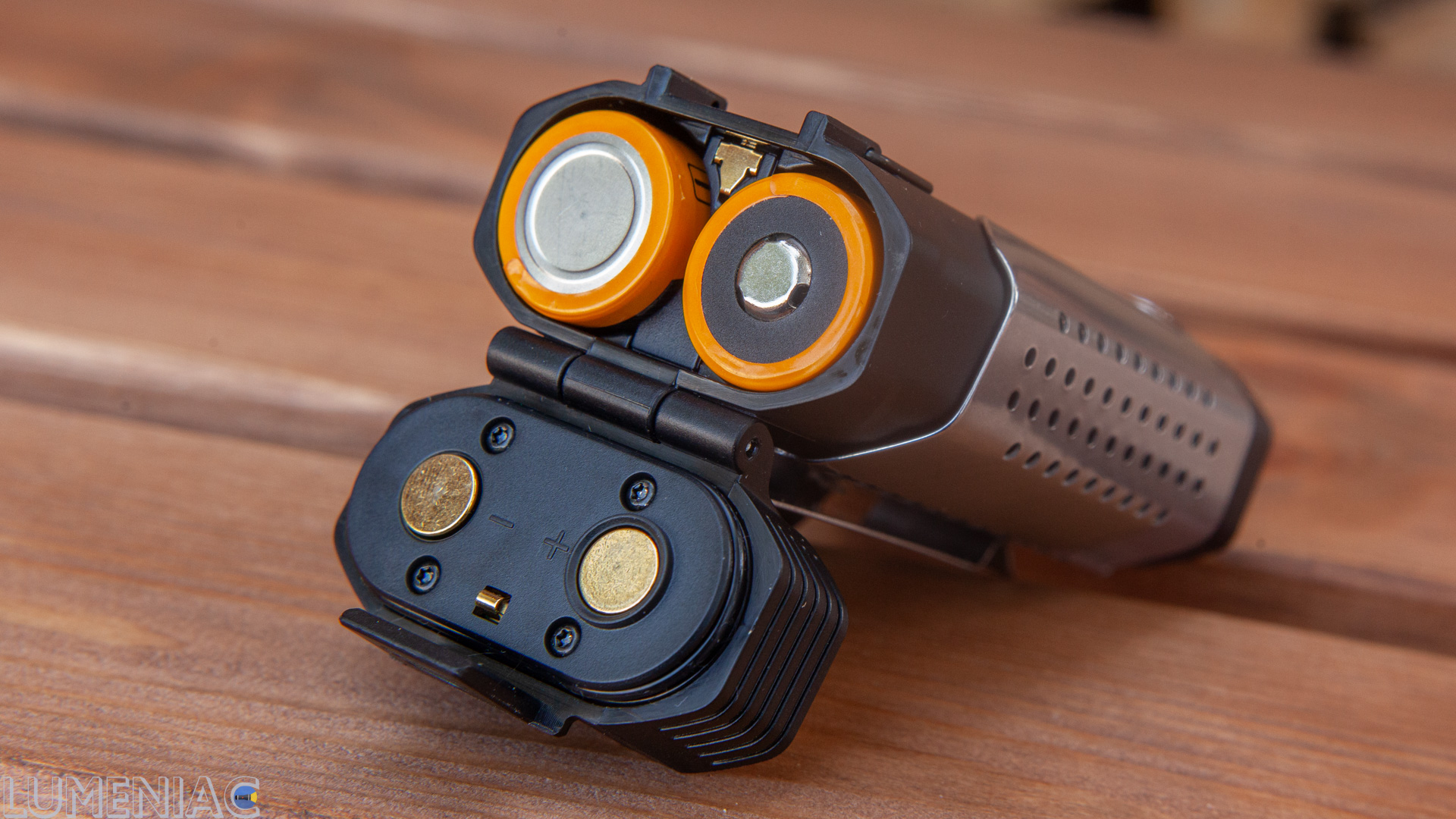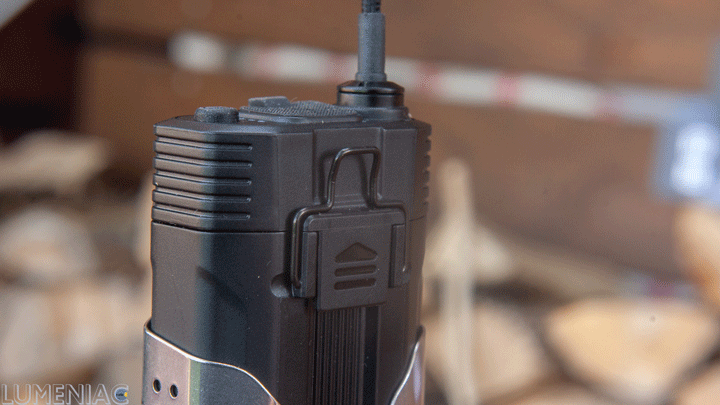 There is a small soft button that turns on the power bank mode or indicates battery level with 4 small LEDs.
There is a USB-C input and a USB-A output in the middle of this lid. Rubber plug is thick and reliable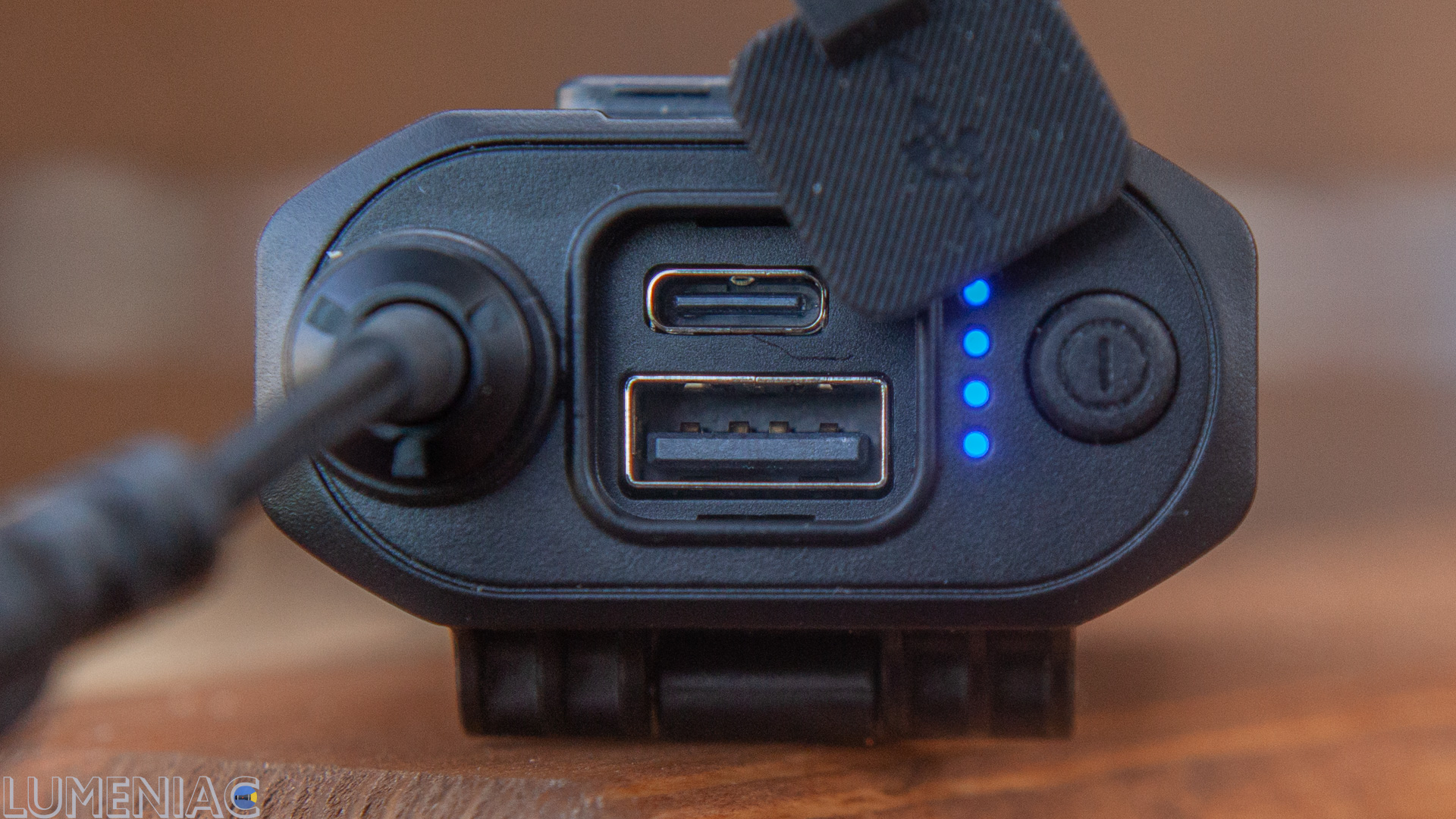 Here you also can see a short tail of cord that comes out of the battery pack. It can be connected directly to the head unit if you wear the battery pack on the back of your head. Or plugged into an extension cord if you prefer to attach battery block to belt.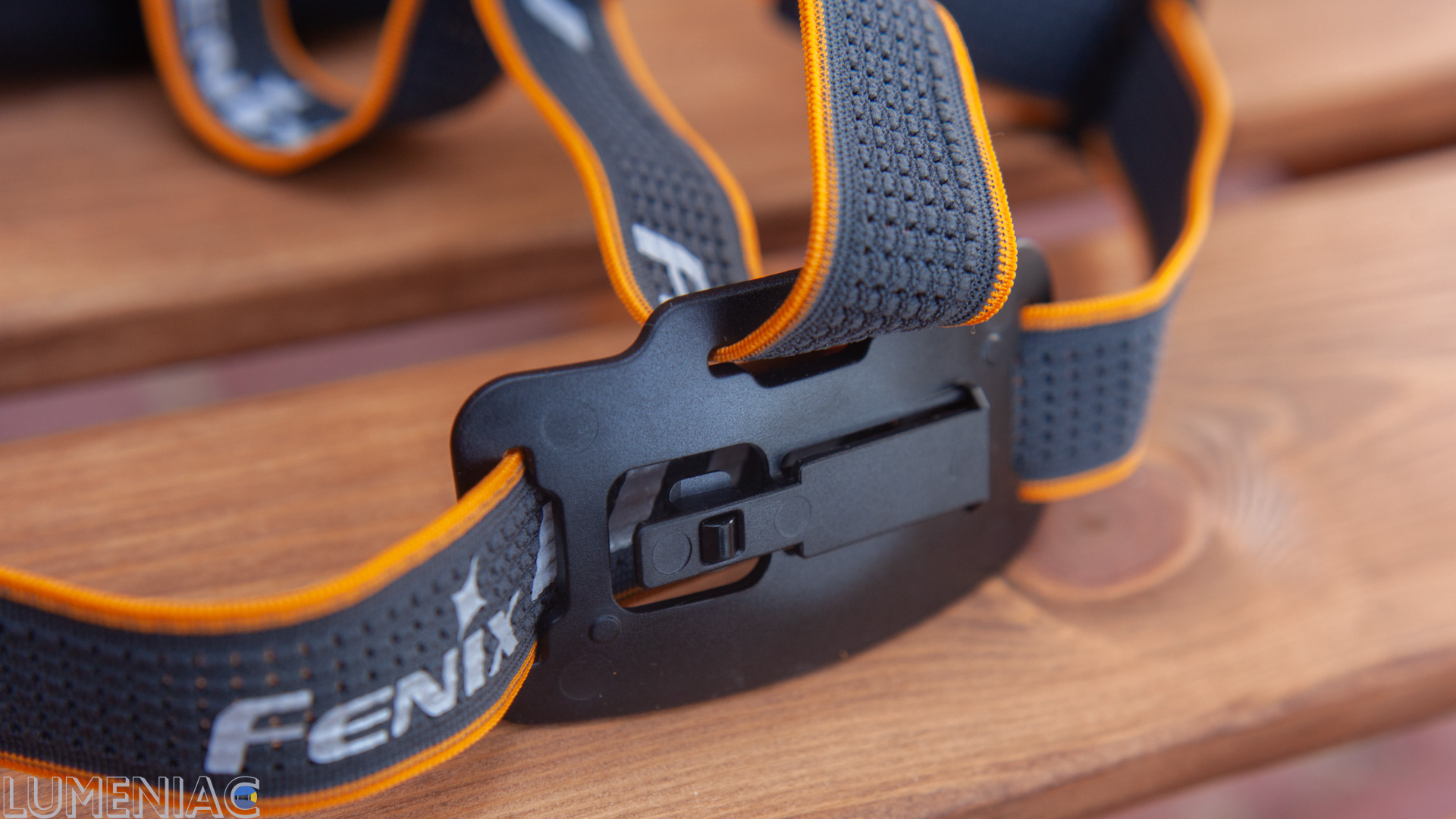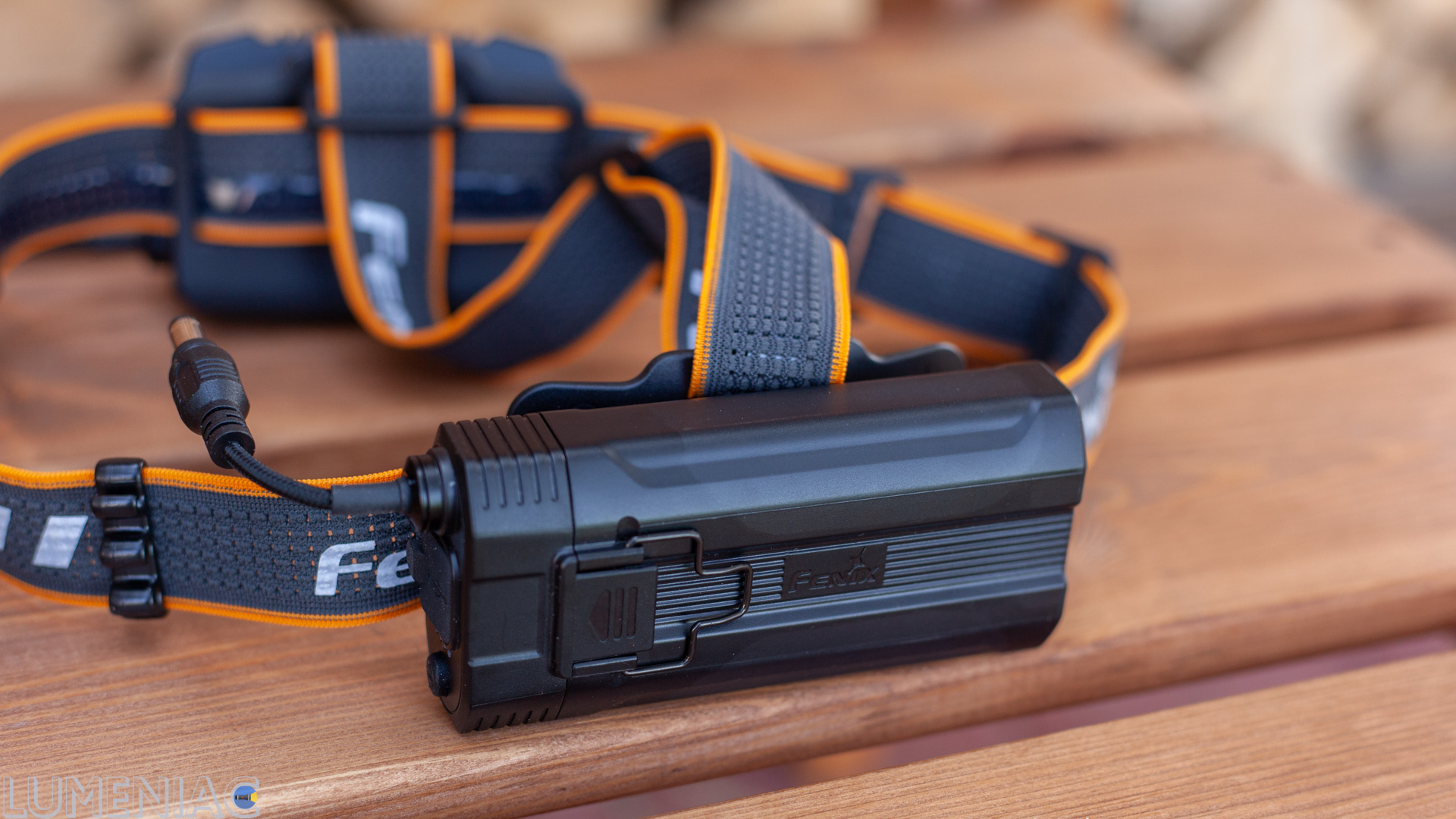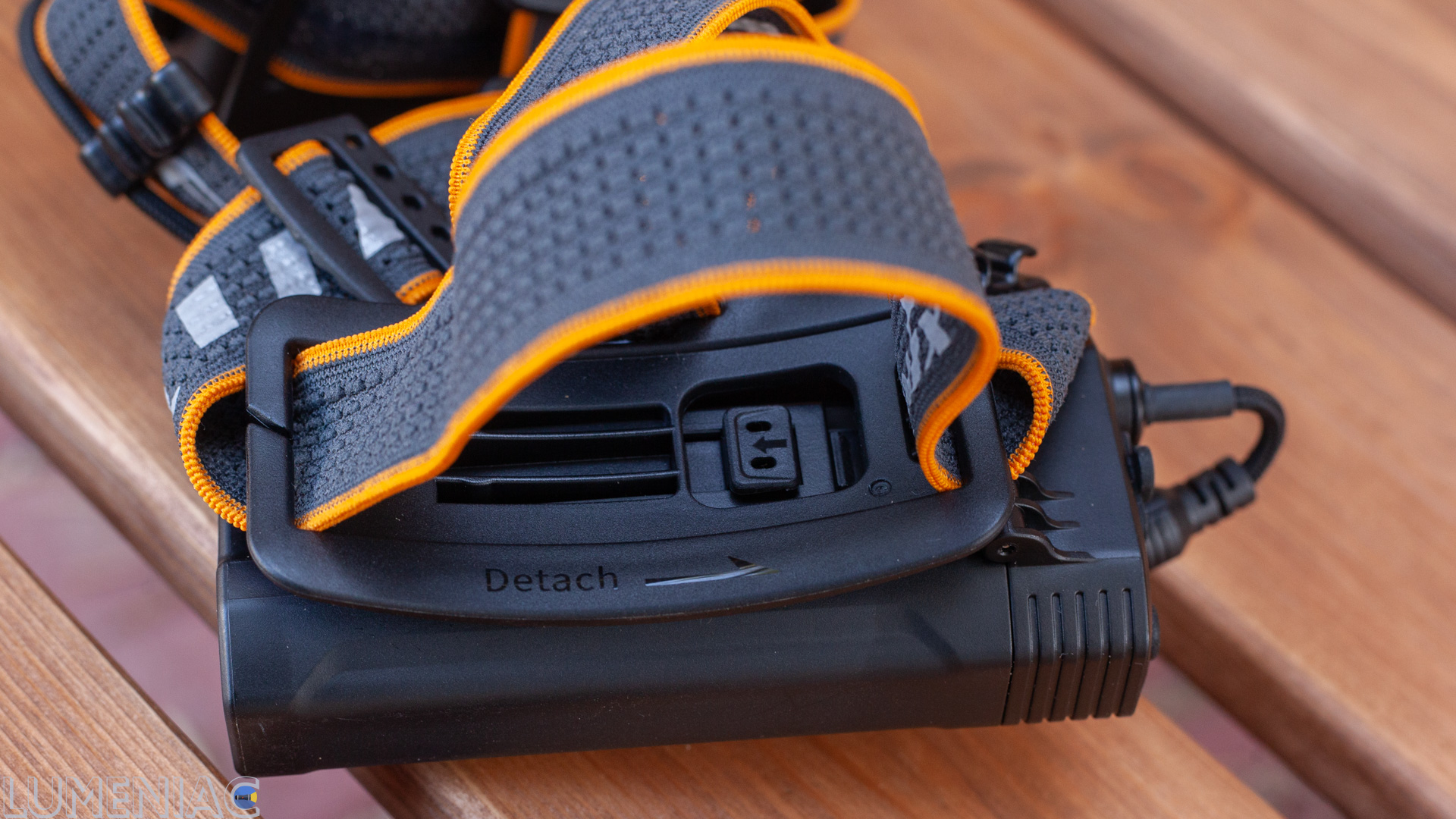 By the way, you can keep this metal frame on battery block when wear it on back of your head.
I really feel the general attention to detail. Here is a nylon braid, here is rubber isolation at the parts where cable enter and exit, so it will not break there.
I also froze battery pack in fridge, cable didnt get stiff.
Again, Fenix HP30R is a very expensive headlamp. Very expensive. But you can feel this price in every little feature of headlamp.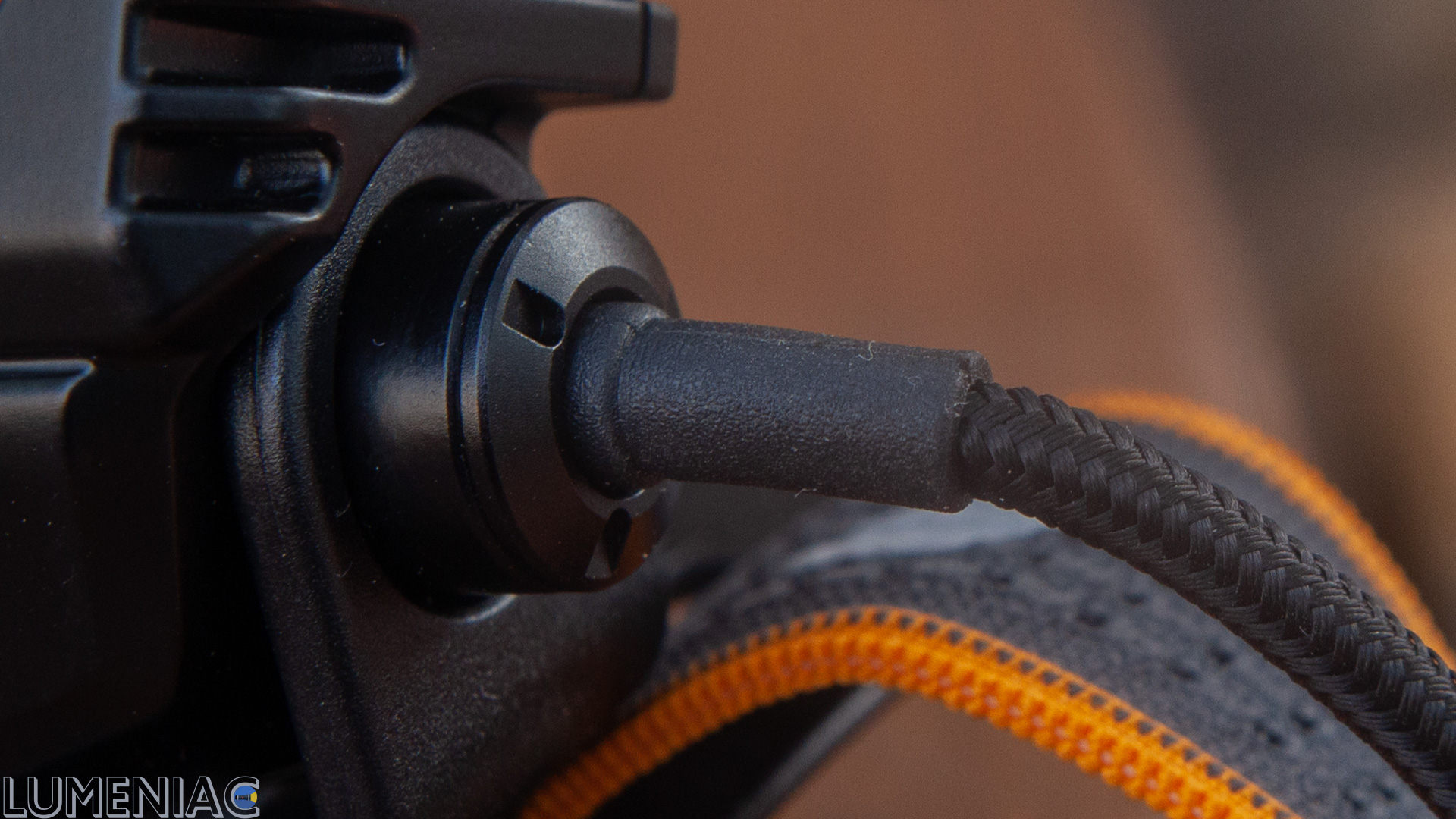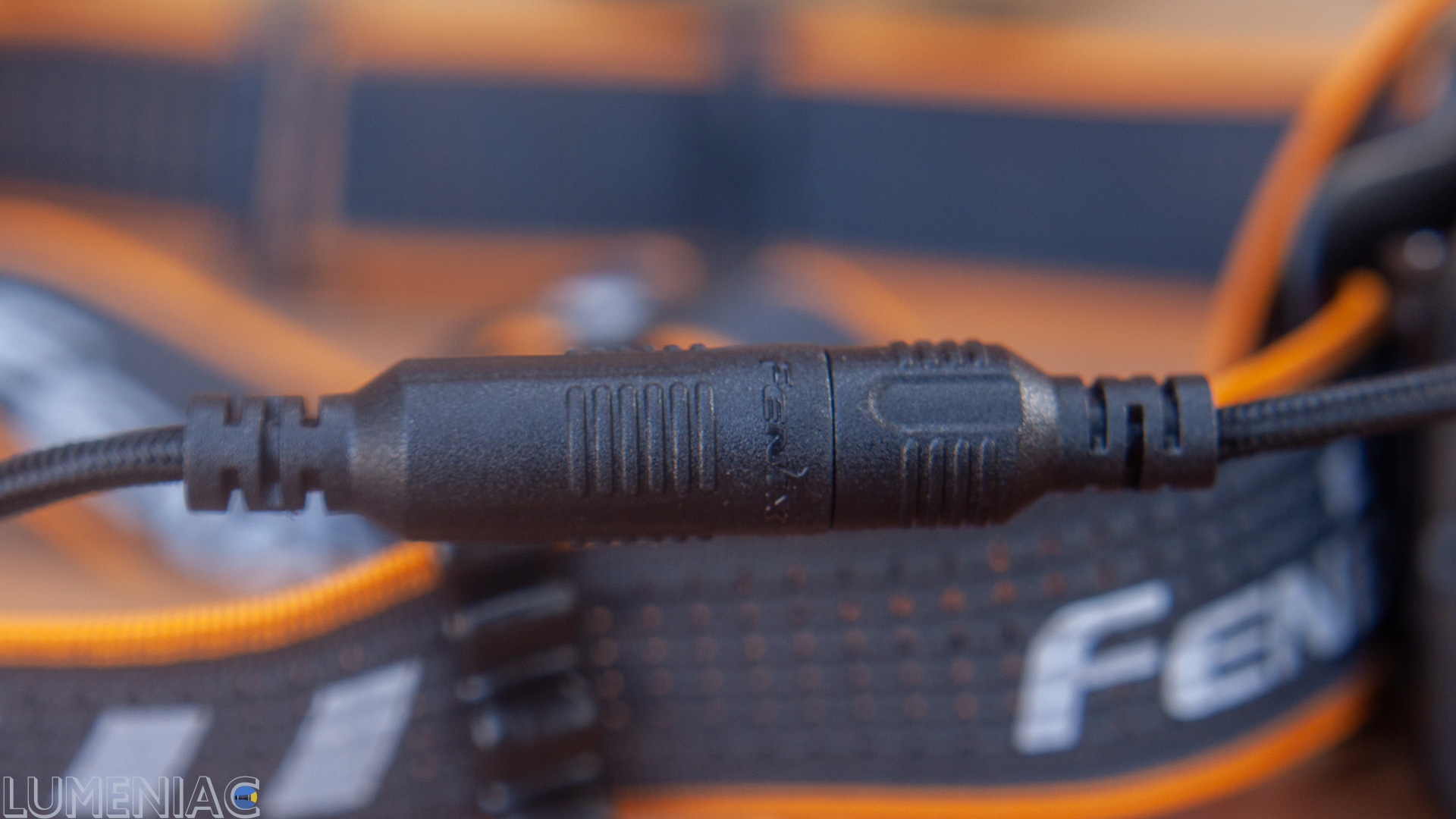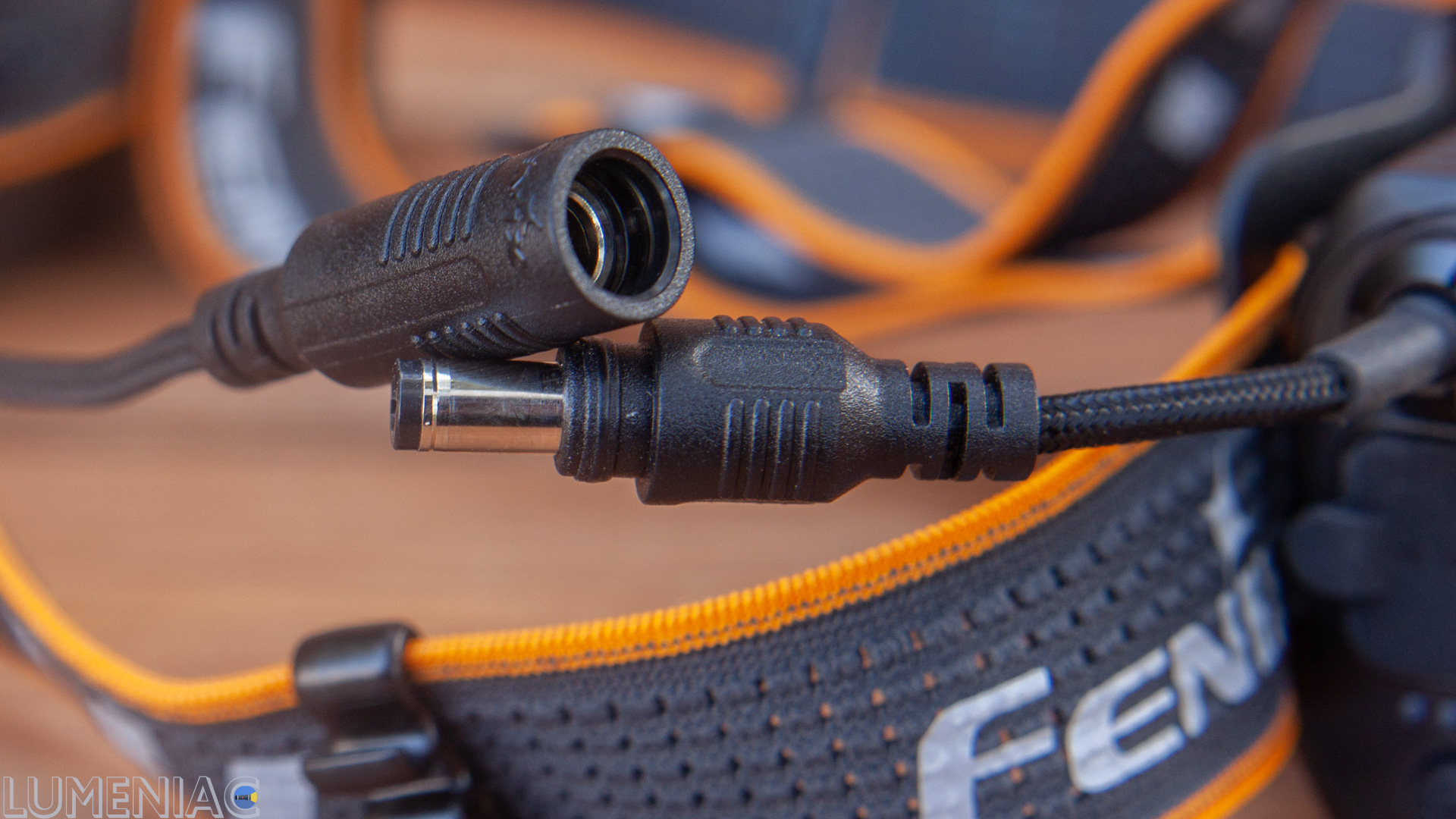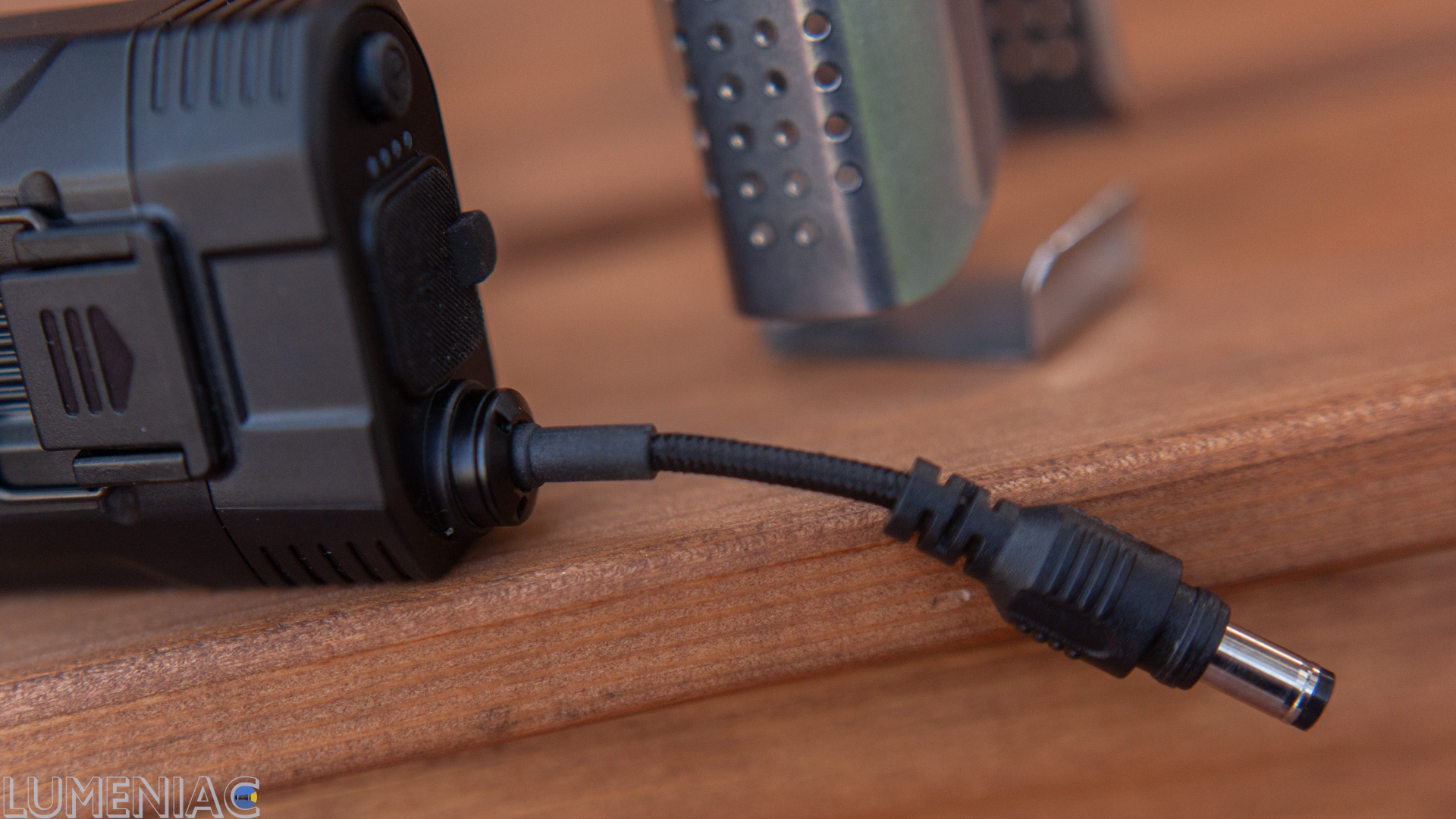 As usually, add a small round magnet or a drop of solder - and you can use any penny flat-top 21700 batteries, the same Liitokala.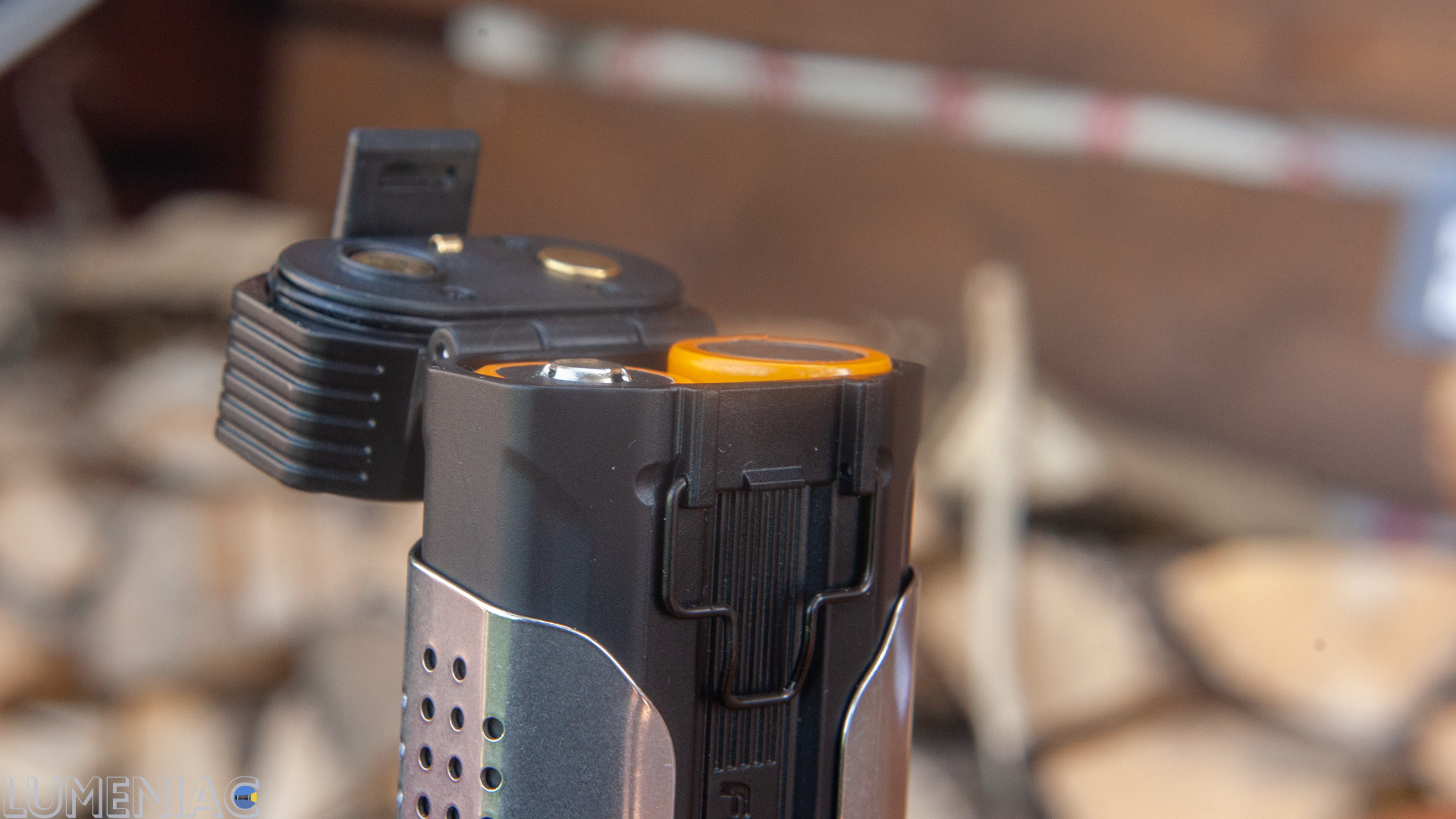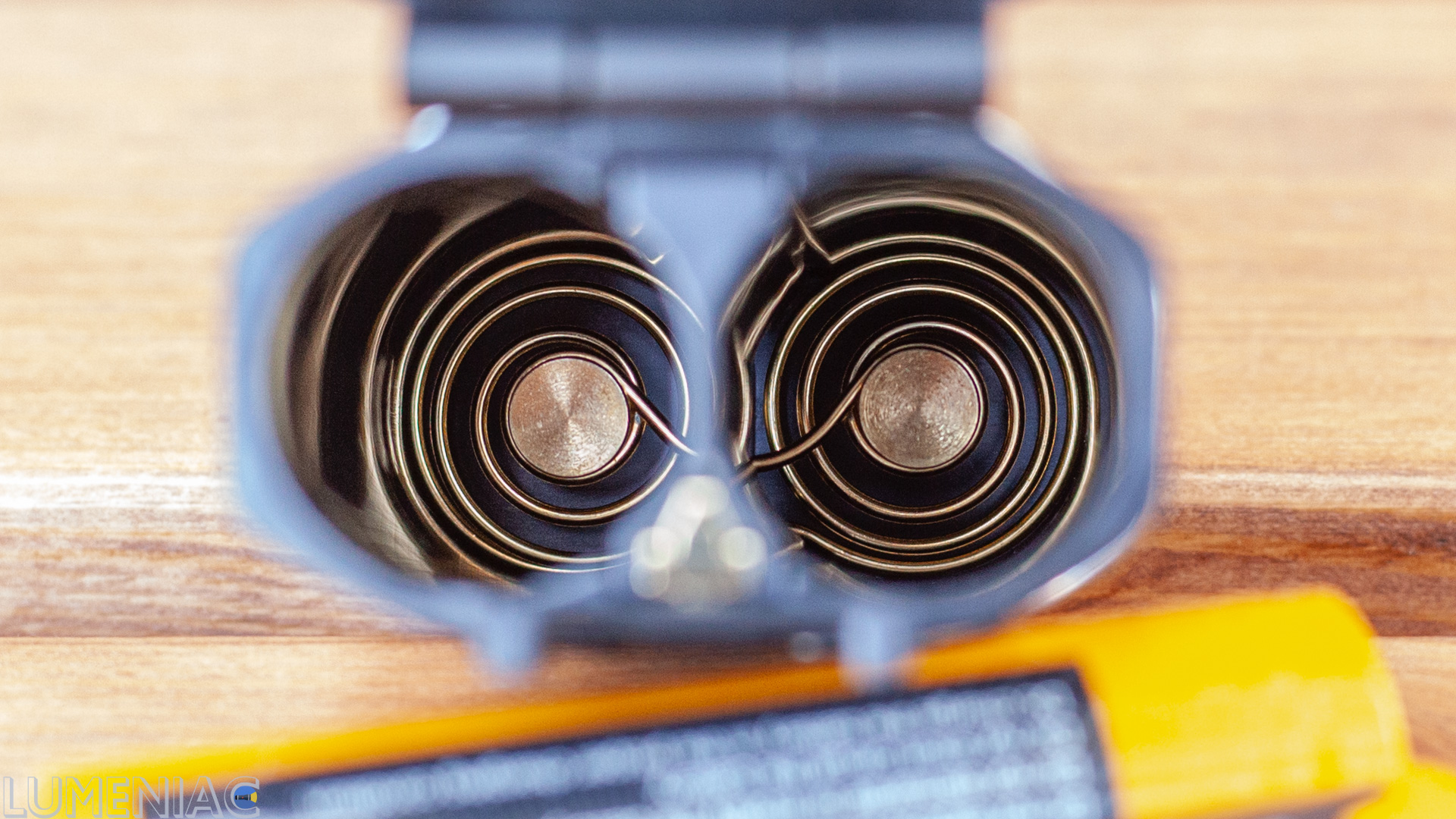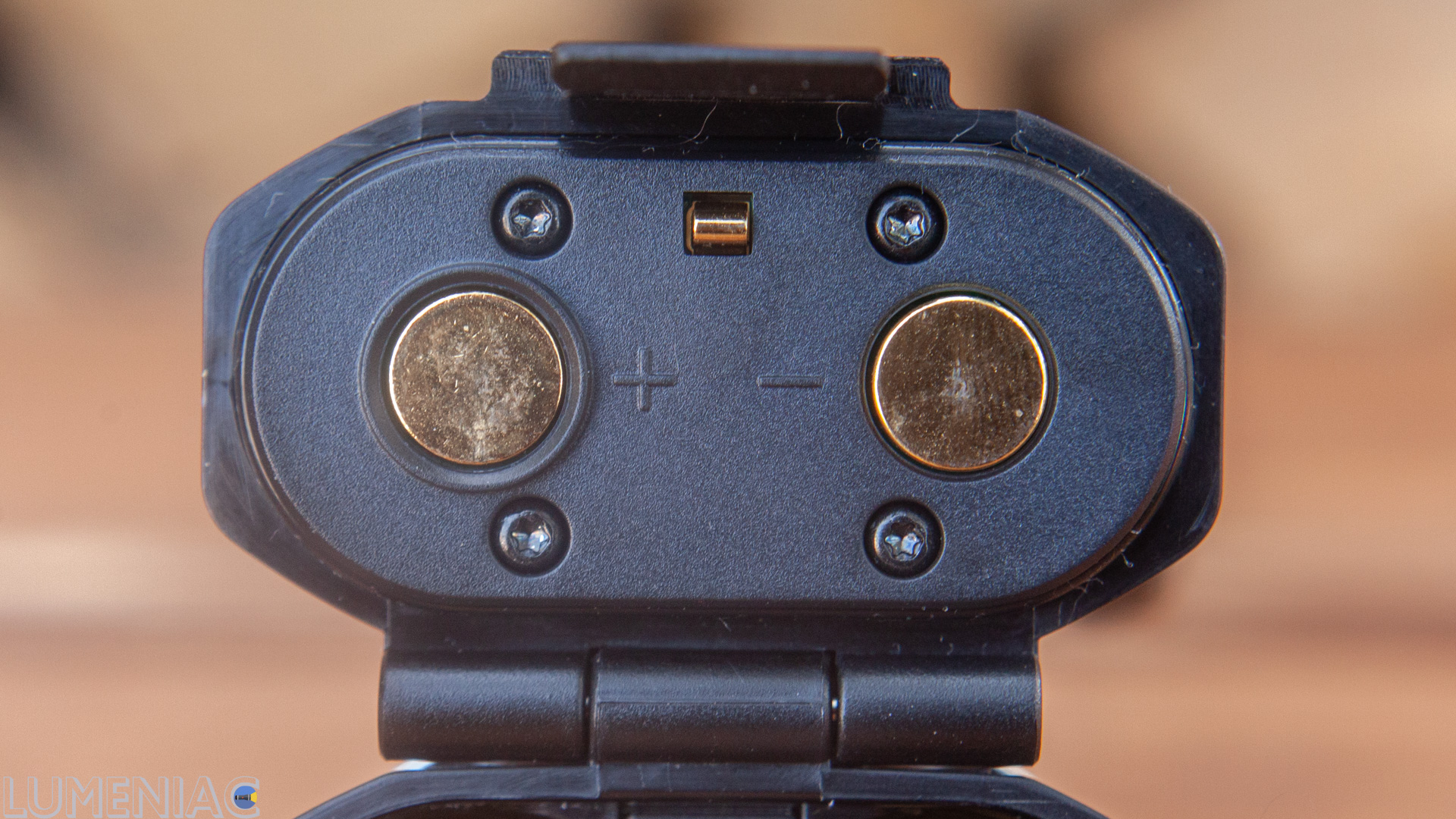 CHARGING AND DISCHARGING
Charging current is 2.5A. Well, I`d prefer PD support and faster charging, 18w, for example.
But it's still good as is. Moreover. Fenix ​​promises a full charge in 4.5 hours, while in reality a full charge takes way less time. Usually it takes the same to charge 1*18650!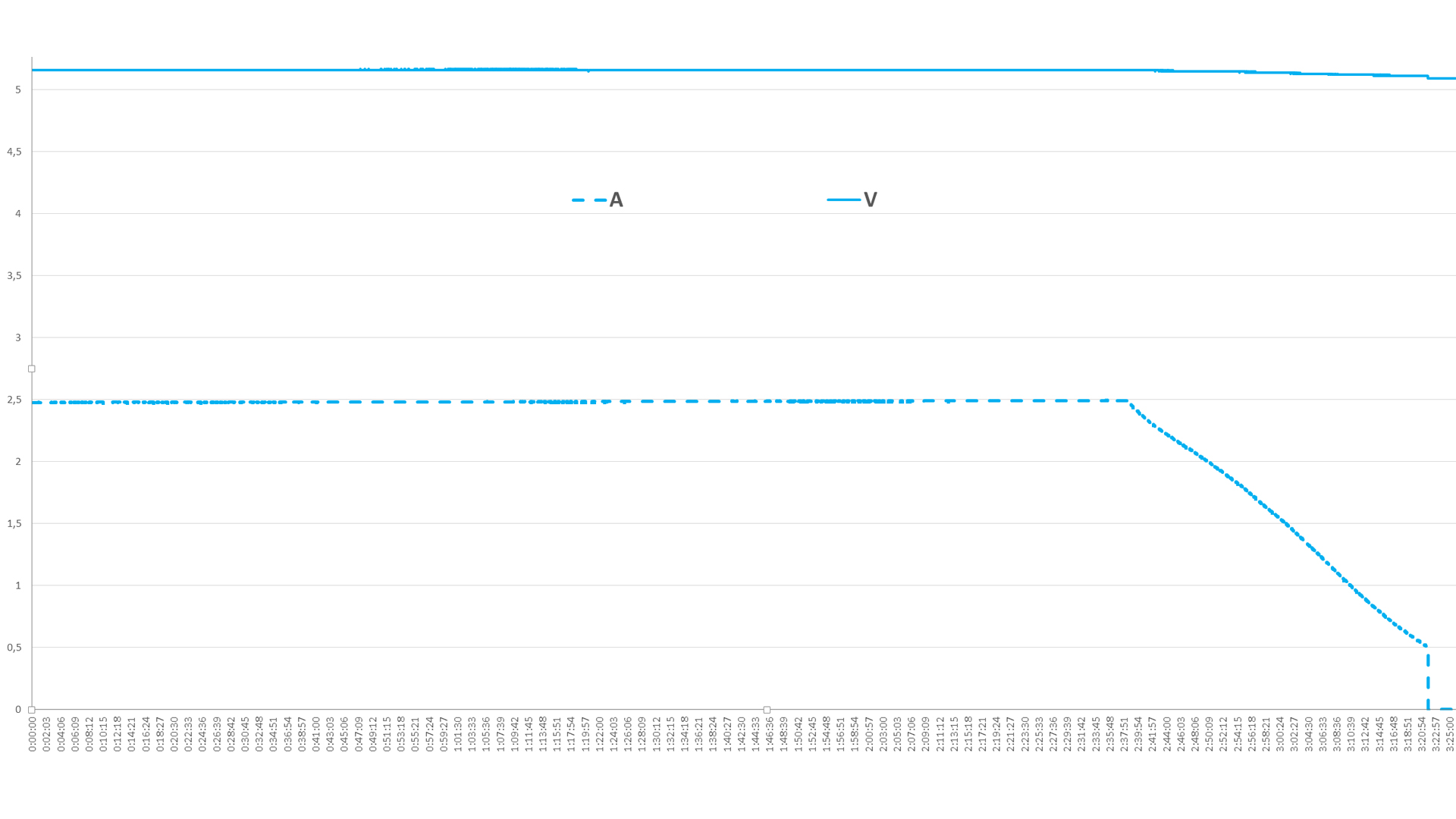 Moreover, overall battery capacity is so damn high, that you just dont limit yourself and use higher modes as long as you want all night long. So you just dont care about charging Fenix HP30R v2.
10w is a decent power output for powerbank mode, here i`ve got no complaints. Though, of course, again, it might be 18w with QC\PD support.
HEAD UNIT
It impresses no less than the battery and is the biggest one I've ever seen. Sooo huge.
See for yourself, here is a comparison with a pair of other classic T-shaped headlamps. The difference is colossal.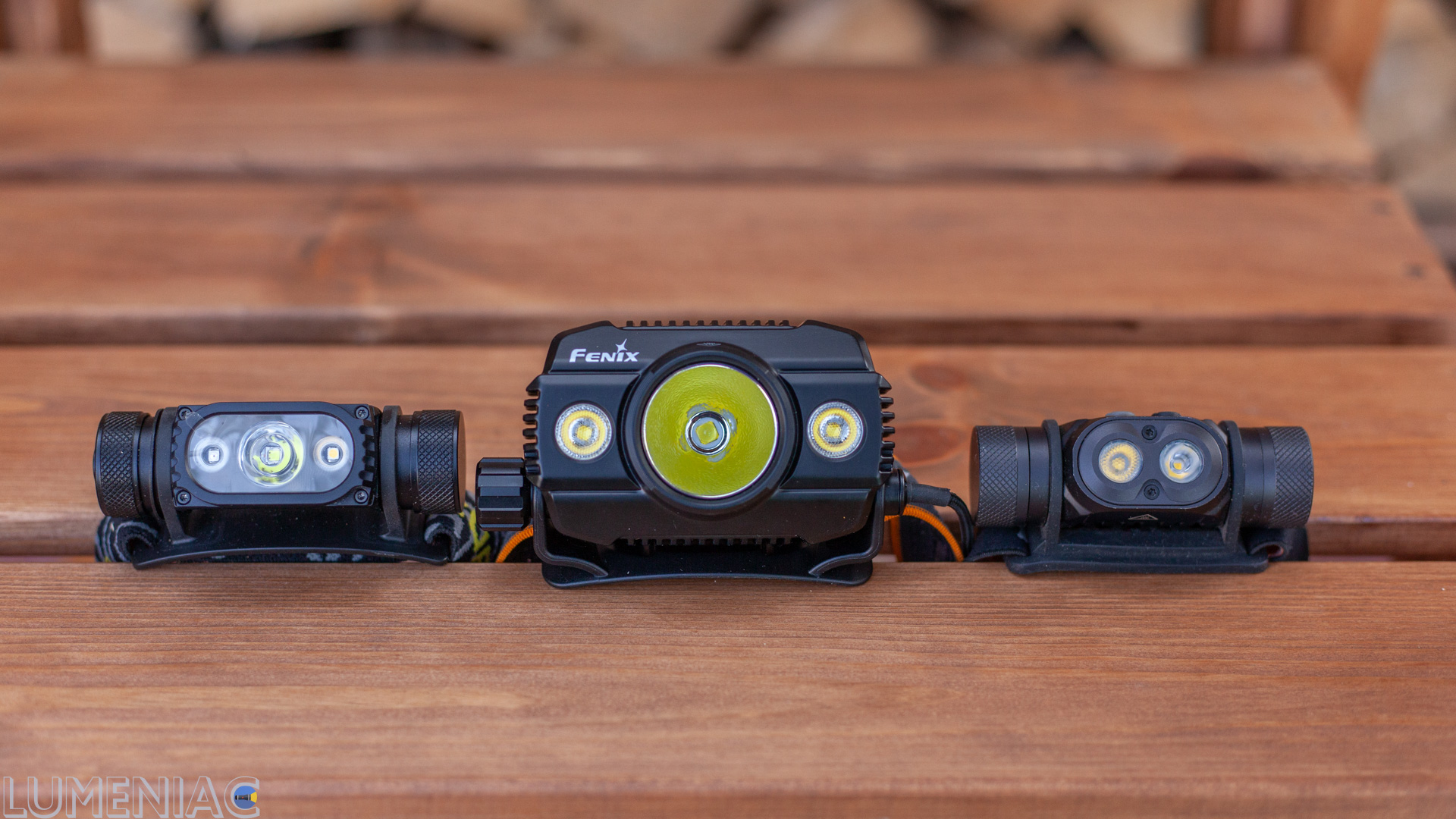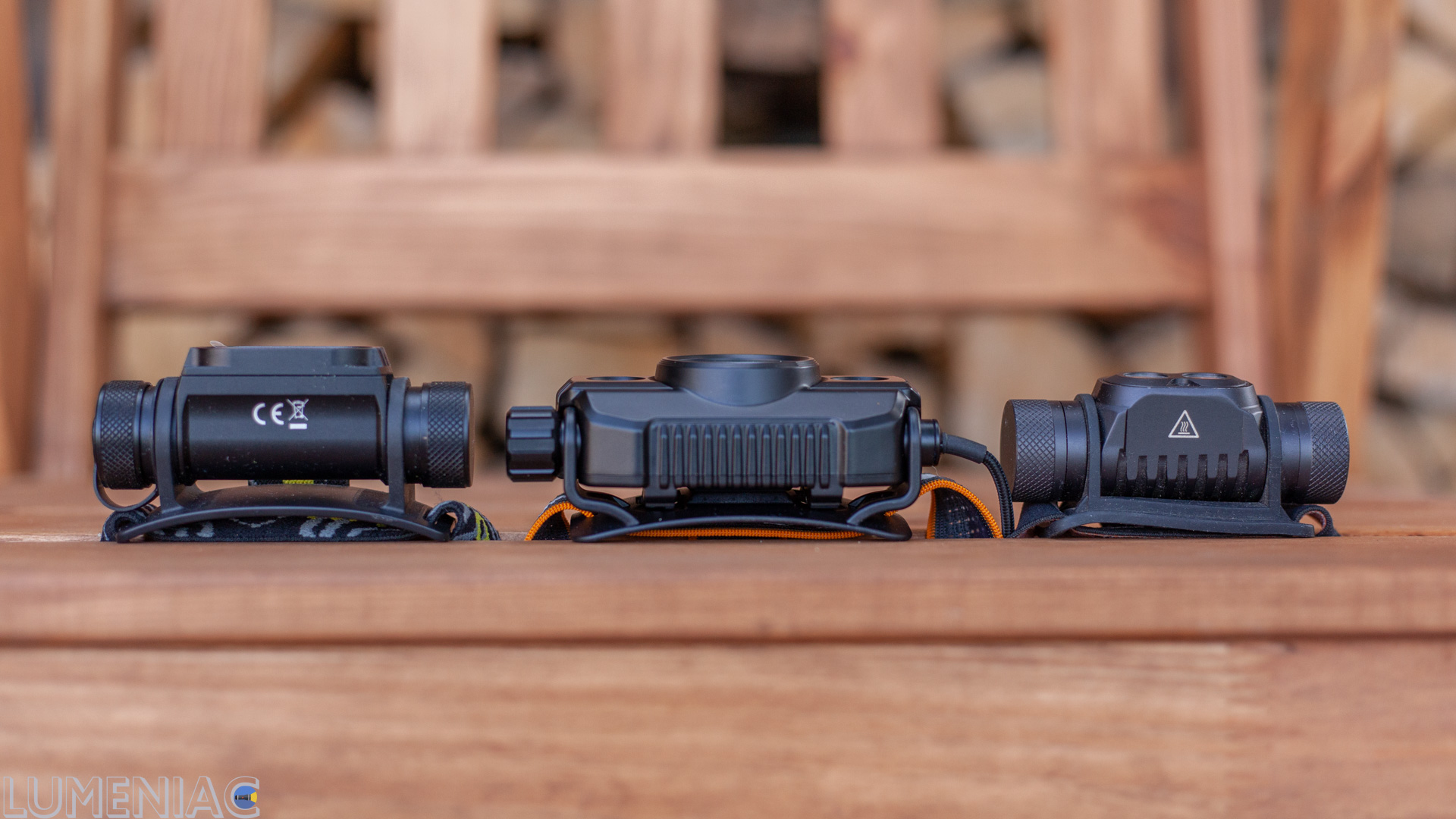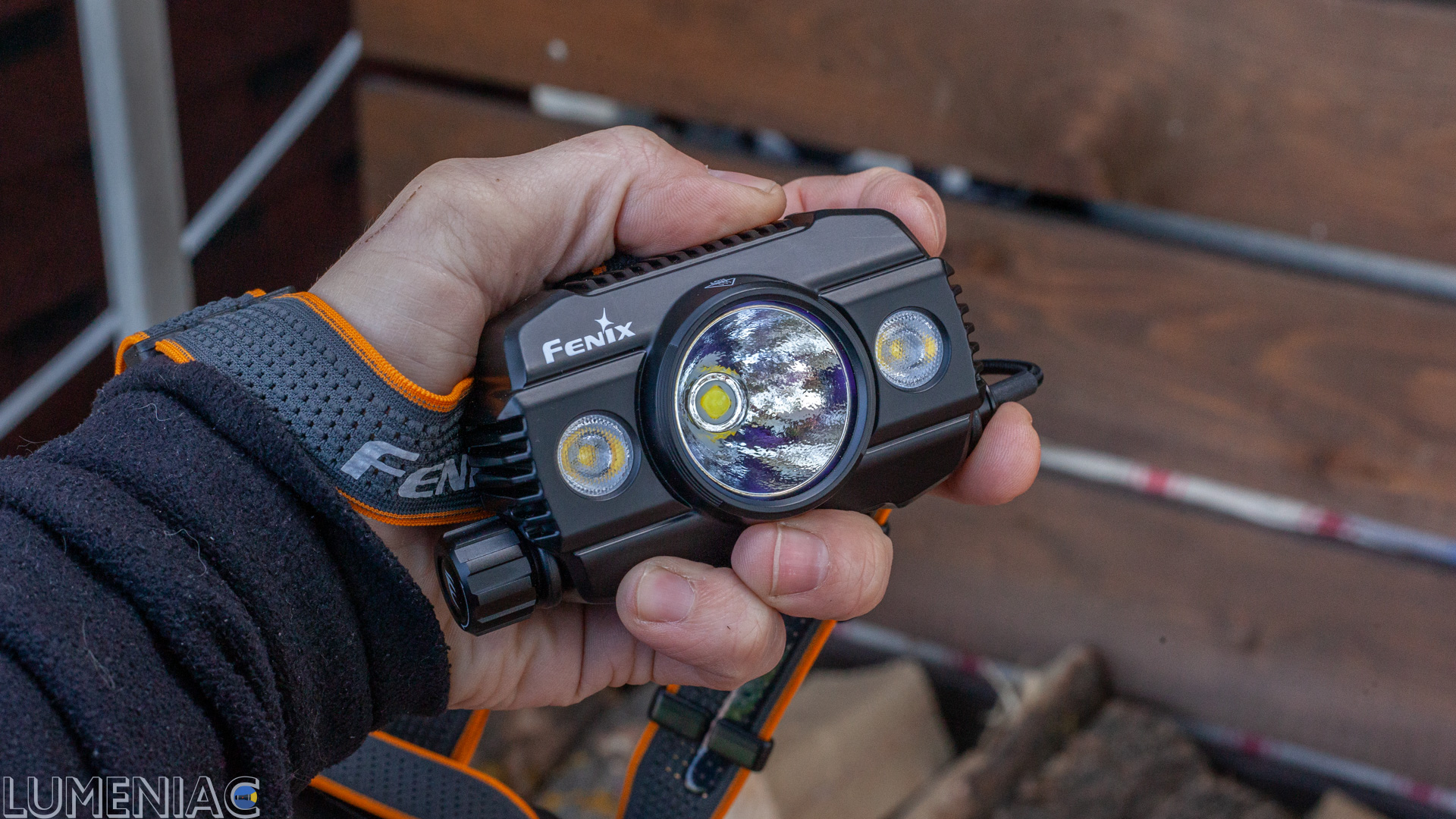 The disadvantage of this is, in fact, the size and weight. On the other hand, such an amount of metal should remove heat remarkably and allow the flashlight to fully work in higher modes. The second point is that it allowed the Fenix ​​HP30R v2 to have the largest and deepest reflector I've ever seen in a headlamp.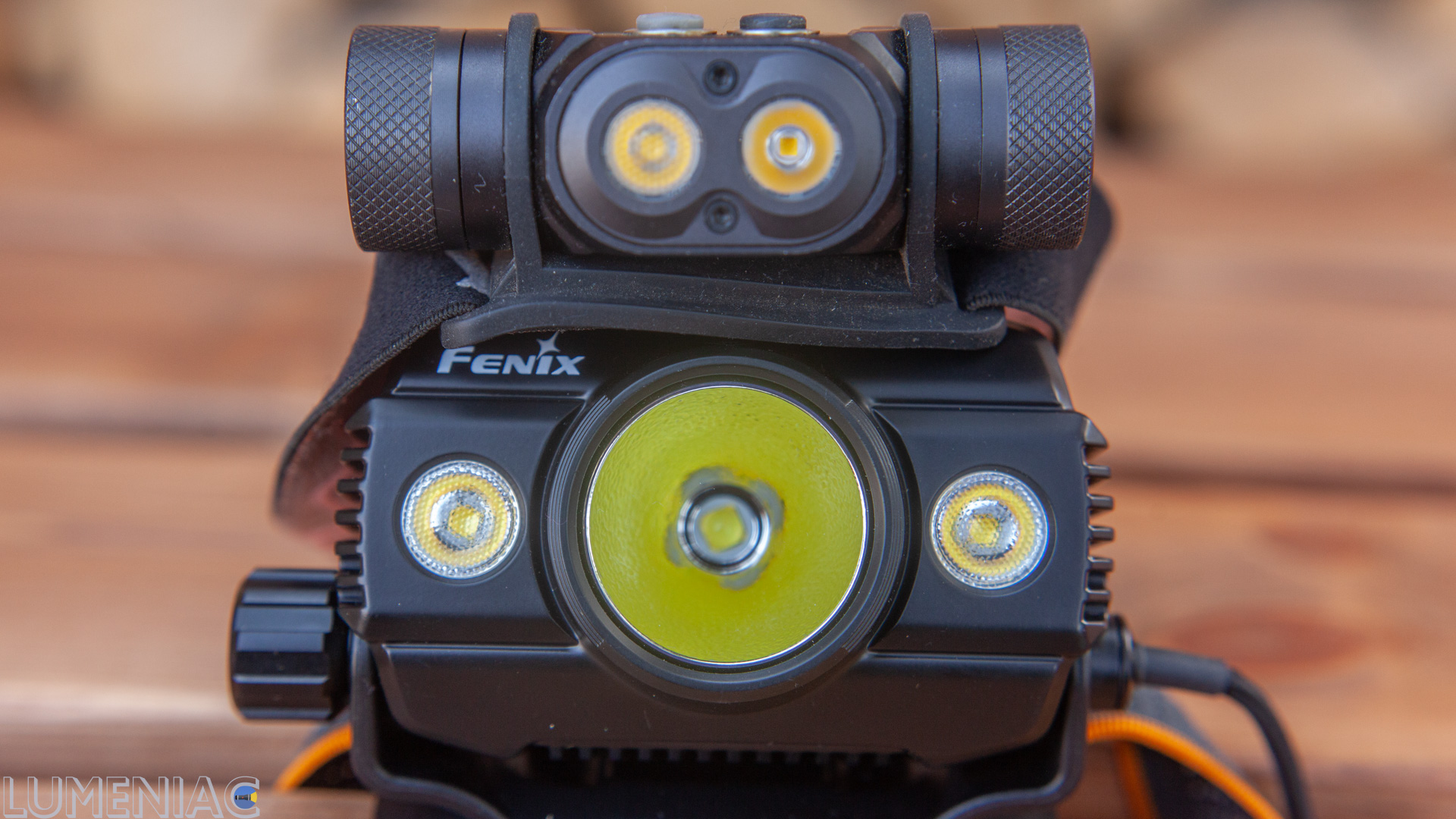 This means that the range of the flashlight will way better comparing to any other model on market. 2000lum Cree XPH50.2 is responsible for throw here. It is called just XHP50 in specs, but I checked with the manufacturer - it is Cree XHP 50.2.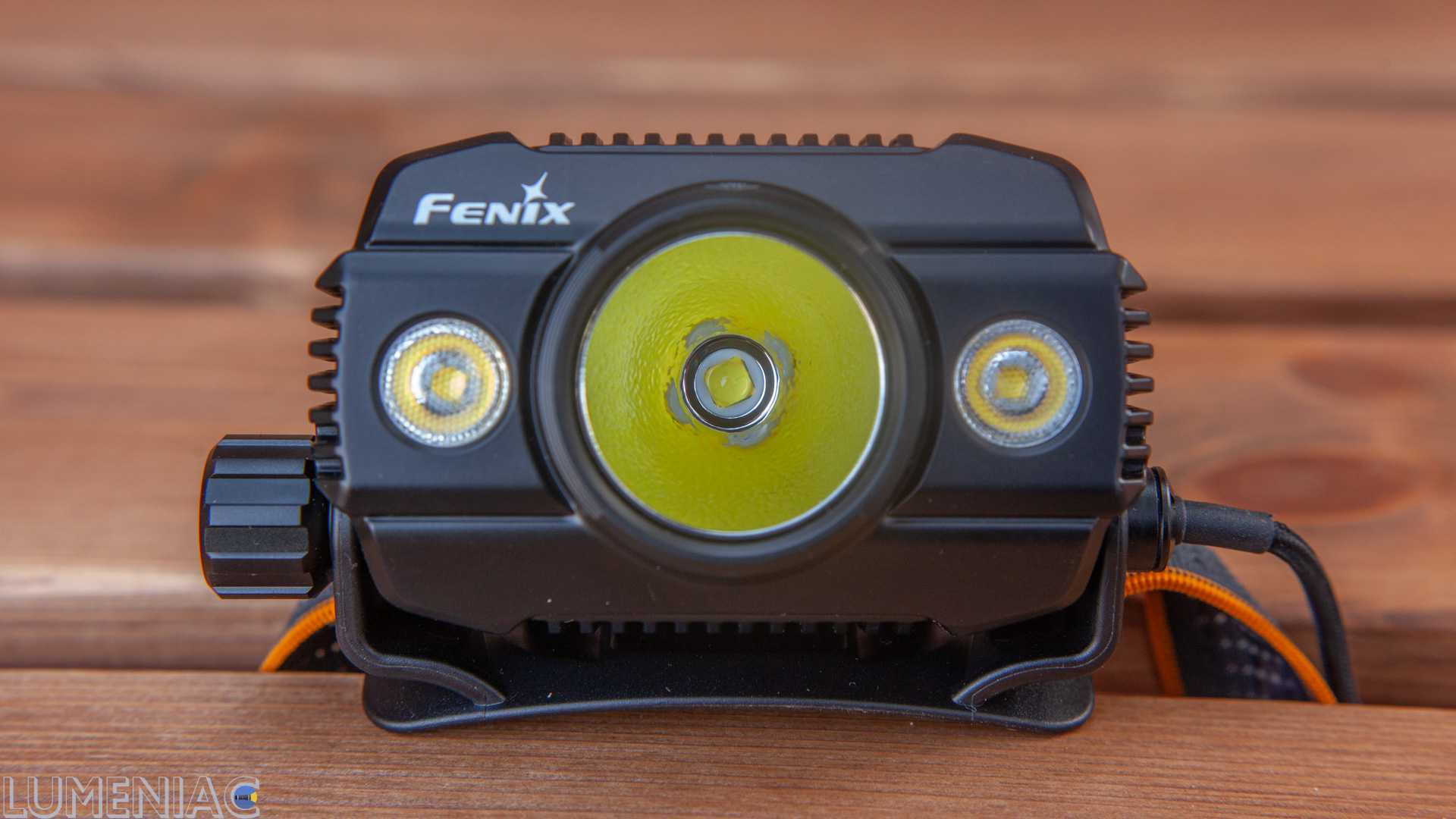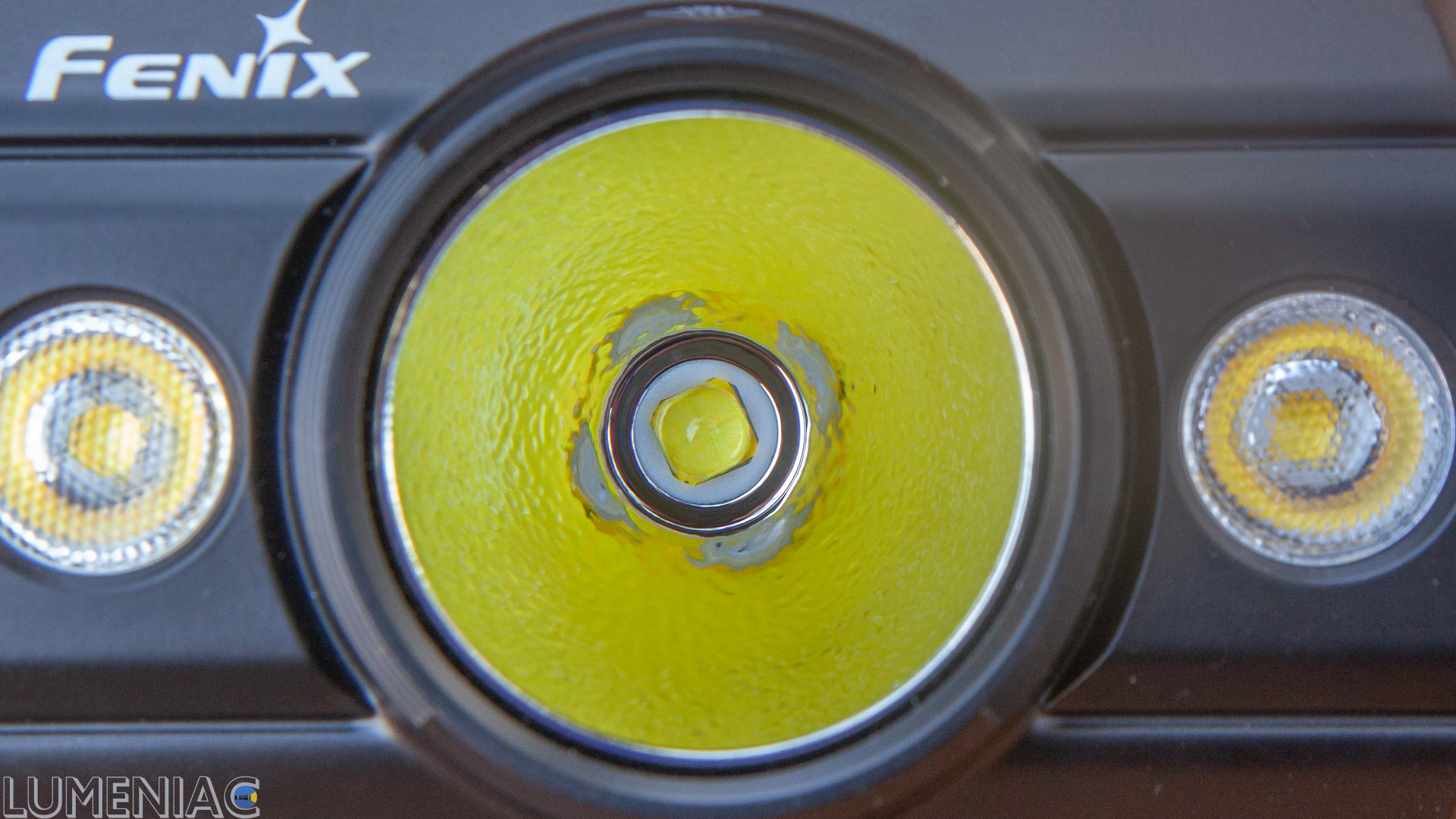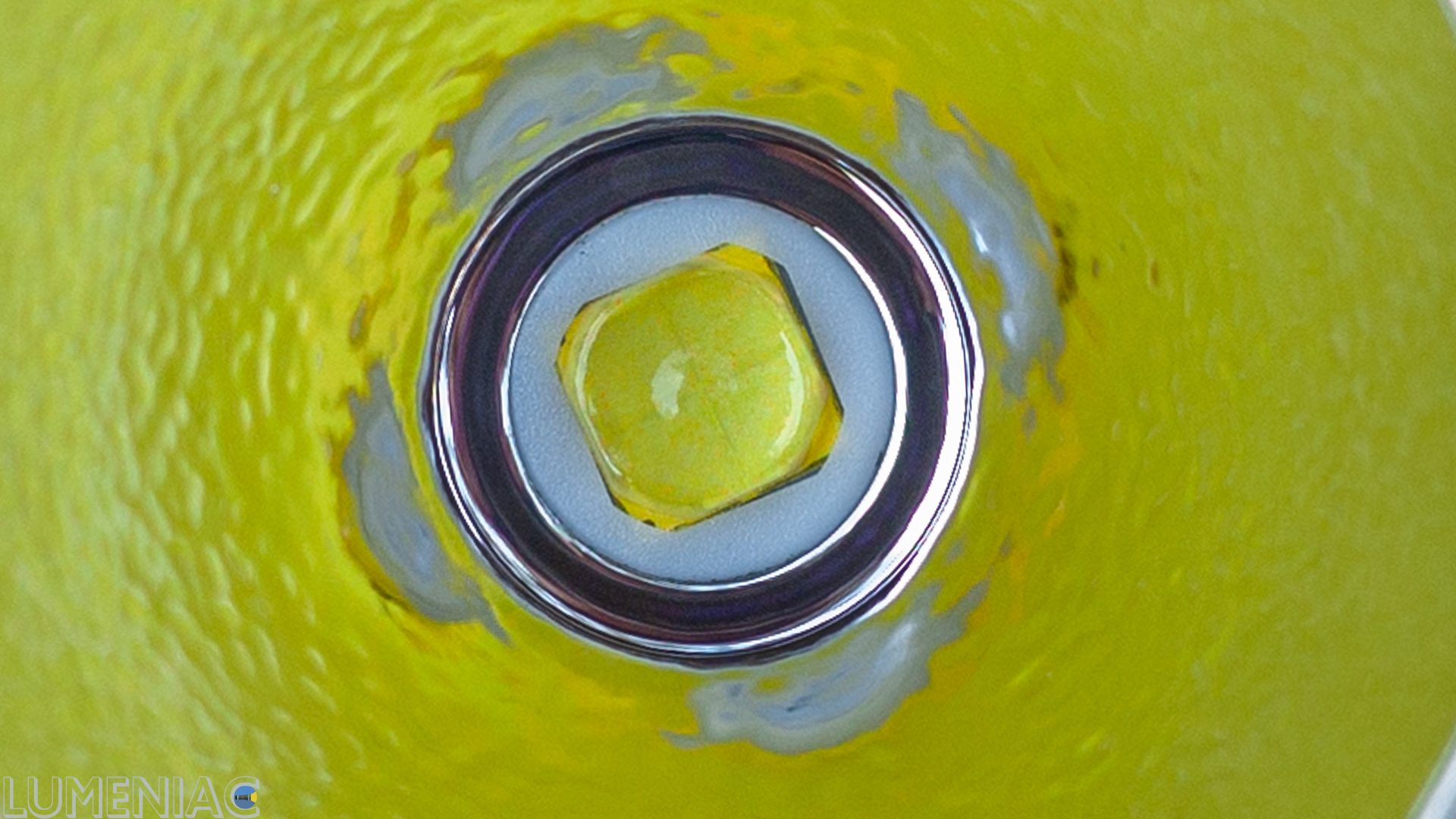 For floody light we have a pair of fairly large (for a headlamp) TIR lenses with XP-G3 S4 LEDs and 1000 lumens of overall maximum brightness.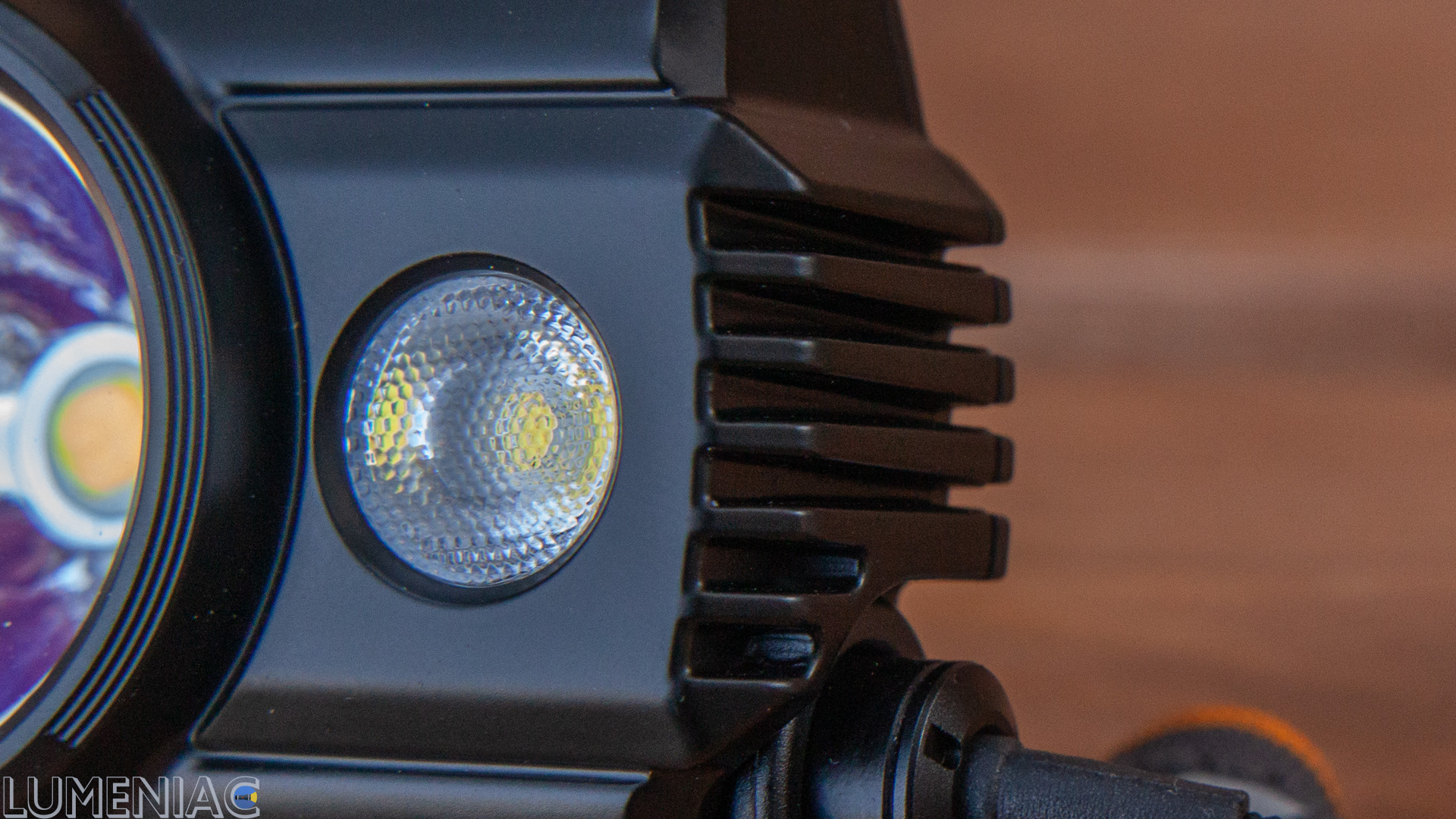 There are good fins, but I think that not they will not play the first role in cooling, but the overall amount of metal.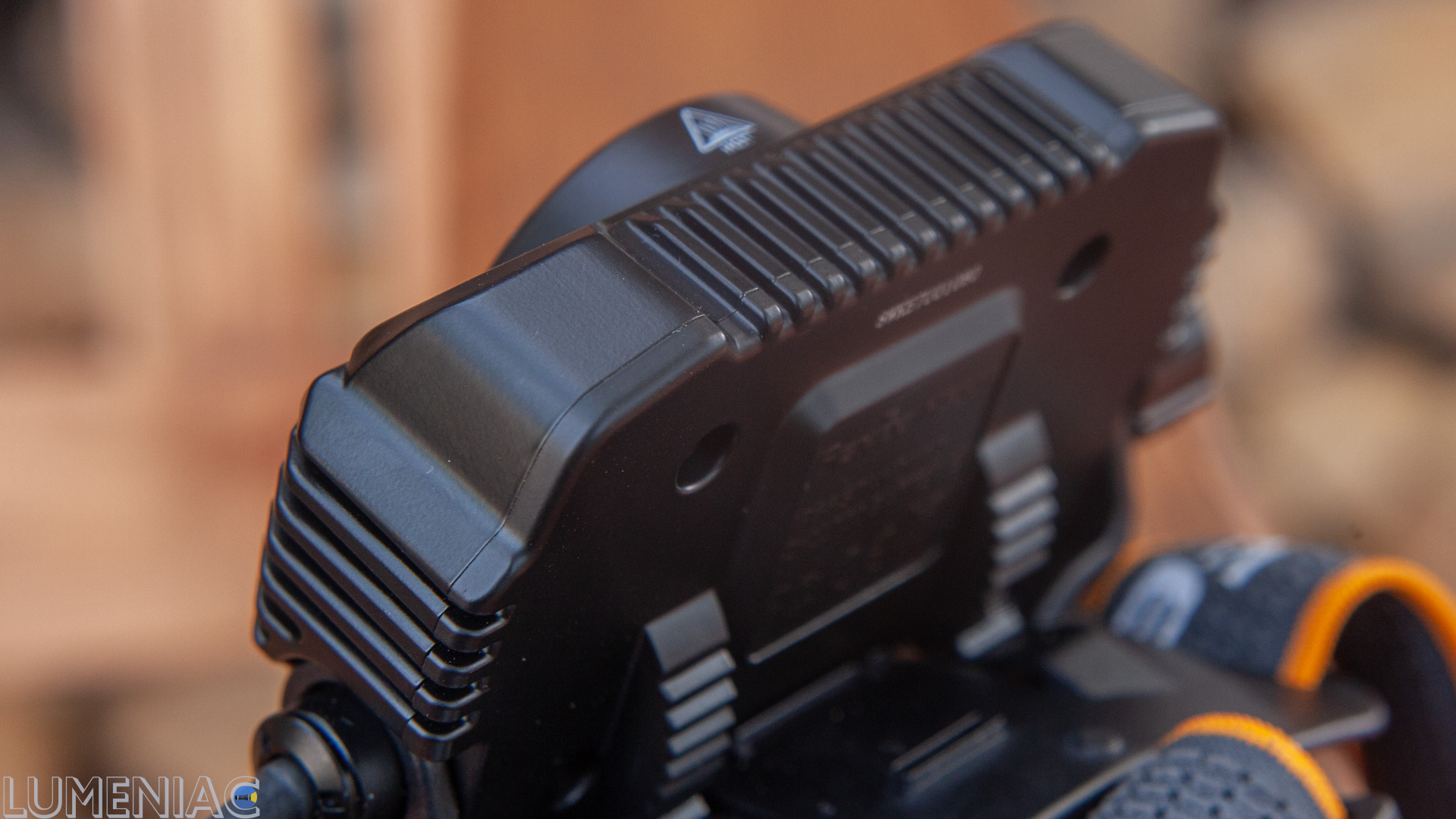 The angle of inclination is fixed with a ratchet. Angle is less than 90°, and the mount is not removable. So I couldn't get to the bottom screw to disassemble the head unit and see how everything is arranged inside.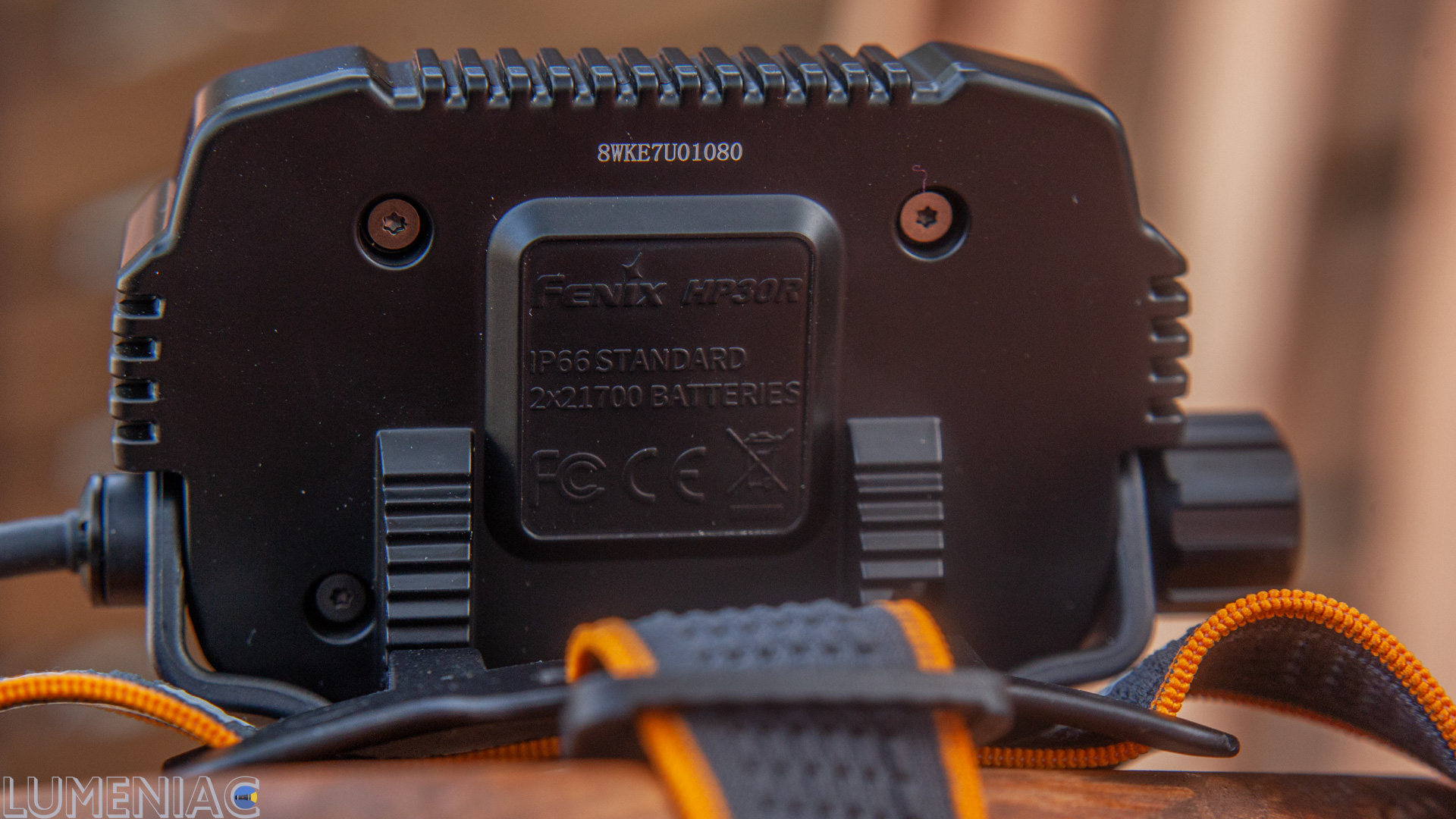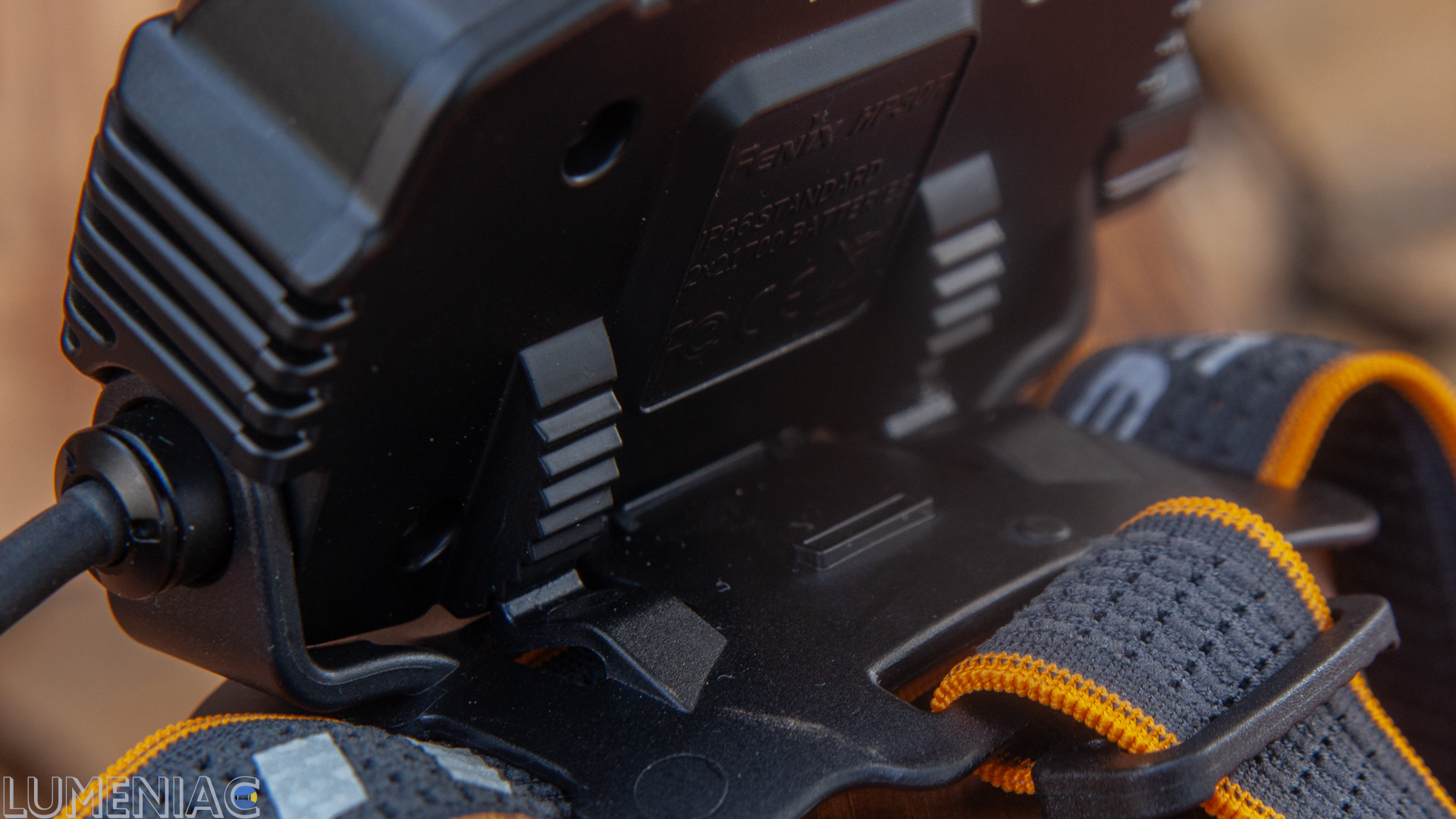 Here you can clearly see that there is simply no place for a screwdriver at the bottom.

And the last unusual thing is the brightness control. 10 times out of 10 it's a button. A pair of buttons in rarest cases.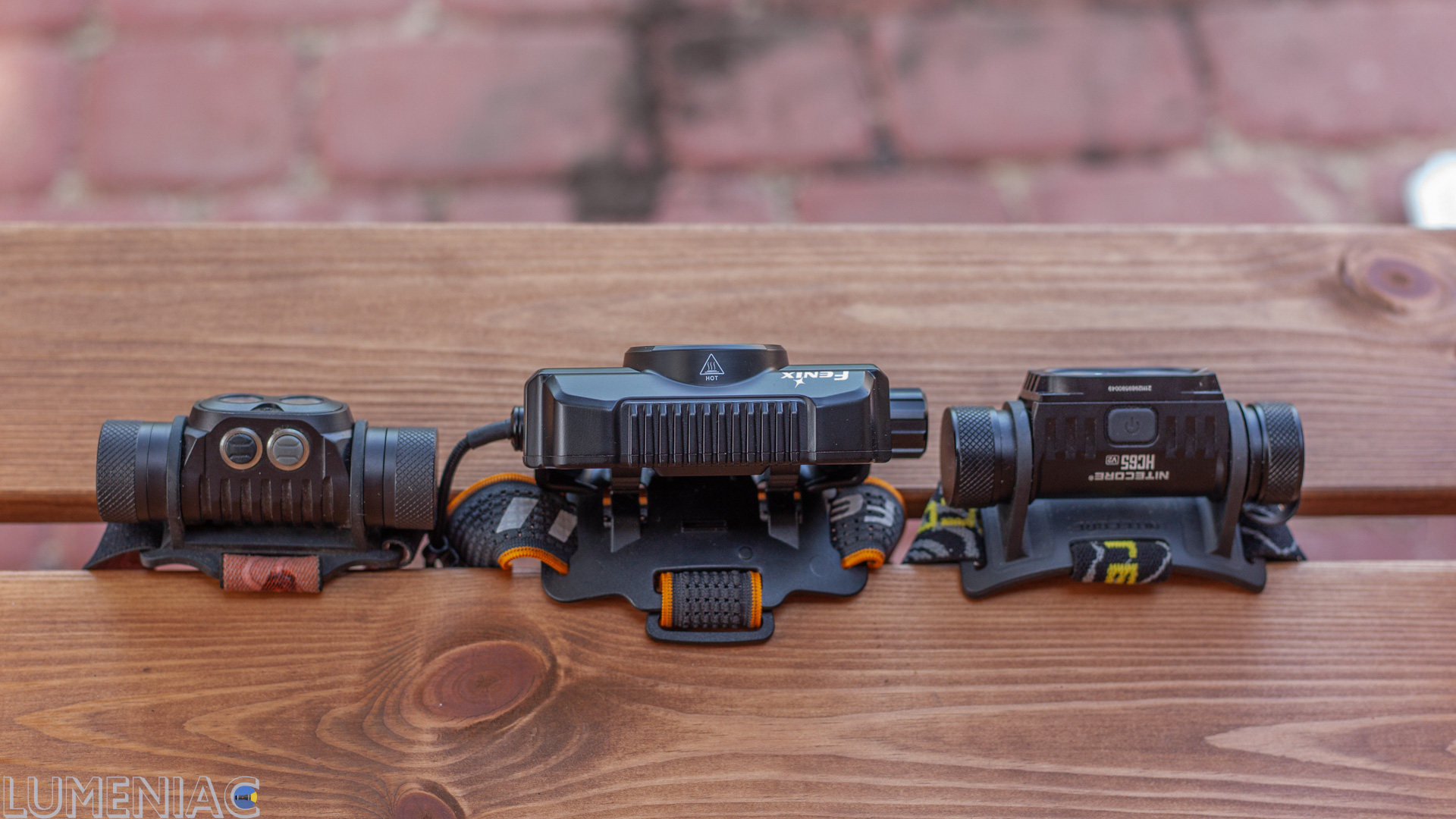 The Fenix ​​HP30R v2 has a rotating peg on the side. Turn it away from you, clockwise - adjust the throw light. Rotate it towards you to adjust floody light.
Press the button in the center - both lights start at once.
I know that lot of people here at BLF just started with Fenix` flashlight and then stopped using them trying some more advanced UI with instant access to moonlight and turbo, with lock mode and ramping brightness adjustment.
Fenix UI is as monstrously primitive for needs of advanced user as really convenient for needs of ordinary user. I try to be objective here, criticizing Fenix. So i was such a pleasantly surprised whent played with UI of Fenix HP30R v2. It has everything i need. I can reach both minimal and maximum brightness in a fraction of a second by simply scrolling the knob. And turnin both Spot and Flood on is really easy.
So, Fenix ​​HP30R v2 impresses both in size and design. The last, however, pleasantly. You can see the attention to detail, the flashlight definitely looks and feels more like a working tool, and not something that you put on your head when you go for a walk.
HOW FENIX ​​HP30R v2 ILLUMINATES
Experience shows that you can expect anything from Fenix when it comes to stabilization and runtime. Usually I warmly welcome when the manufacturer offers a runtime chart, even so simplified one. According to it, it is already possible to more or less adequately understand what to expect from flashlight.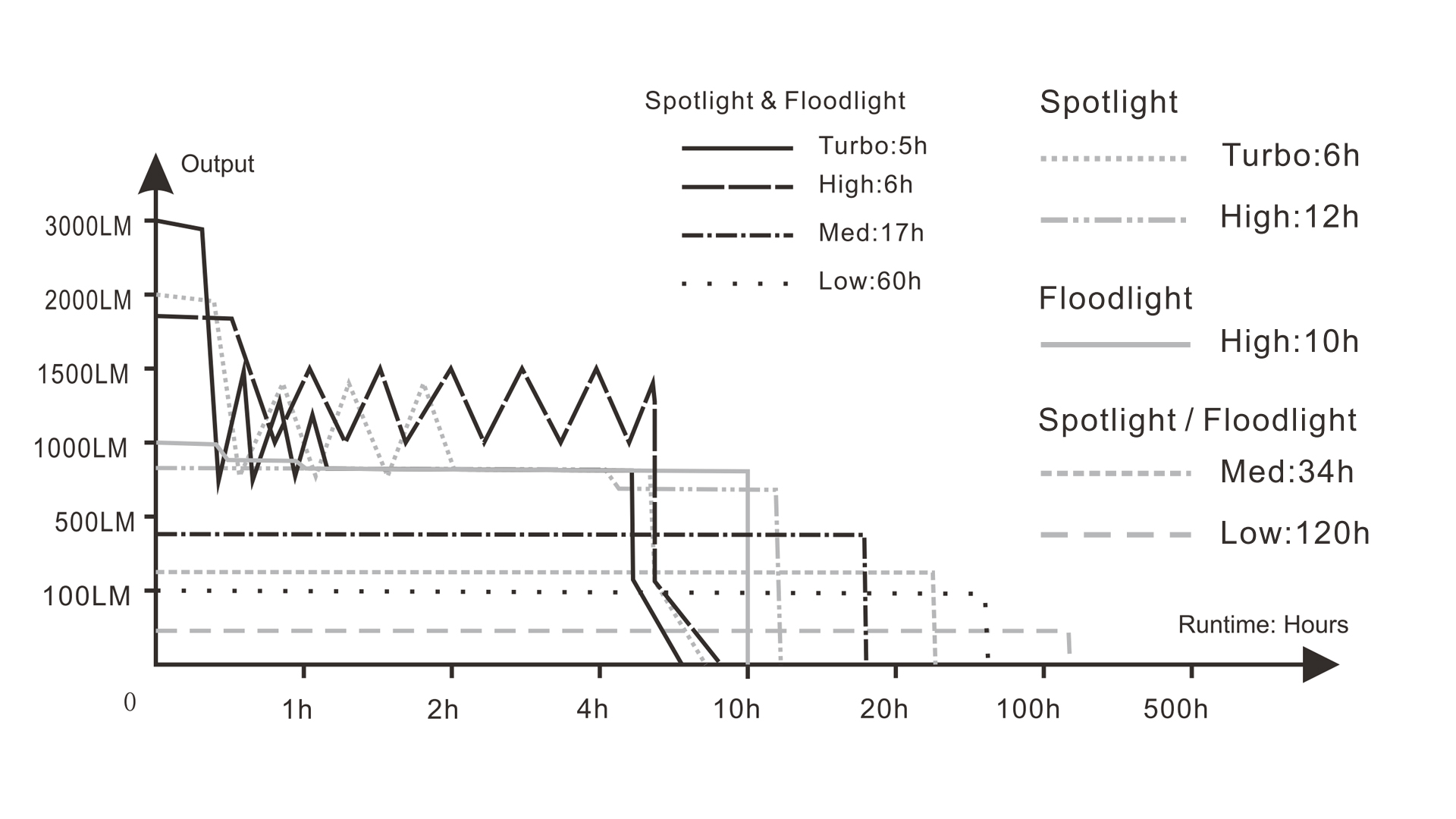 In the case of the Fenix ​​HP30R V2, this chart from specs is… how shall I put it mildly… overly optimistic. Hope you understand what i`m trying to say. -)
Nevertheless, this difference between given and real runtime charts is almost the only thing to complain about. Fenix ​​HP30R v2 is excellent both in terms of light as such and in terms of runtime. See for yourself.
The flashlight has a colossal runtime even at medium brightness. i attach chart only for Spotlight here, will update for flood later, it takes too much time to run each test.
Given the fact that these levels are the most popular, you can safely count on having a supply of light for the whole night.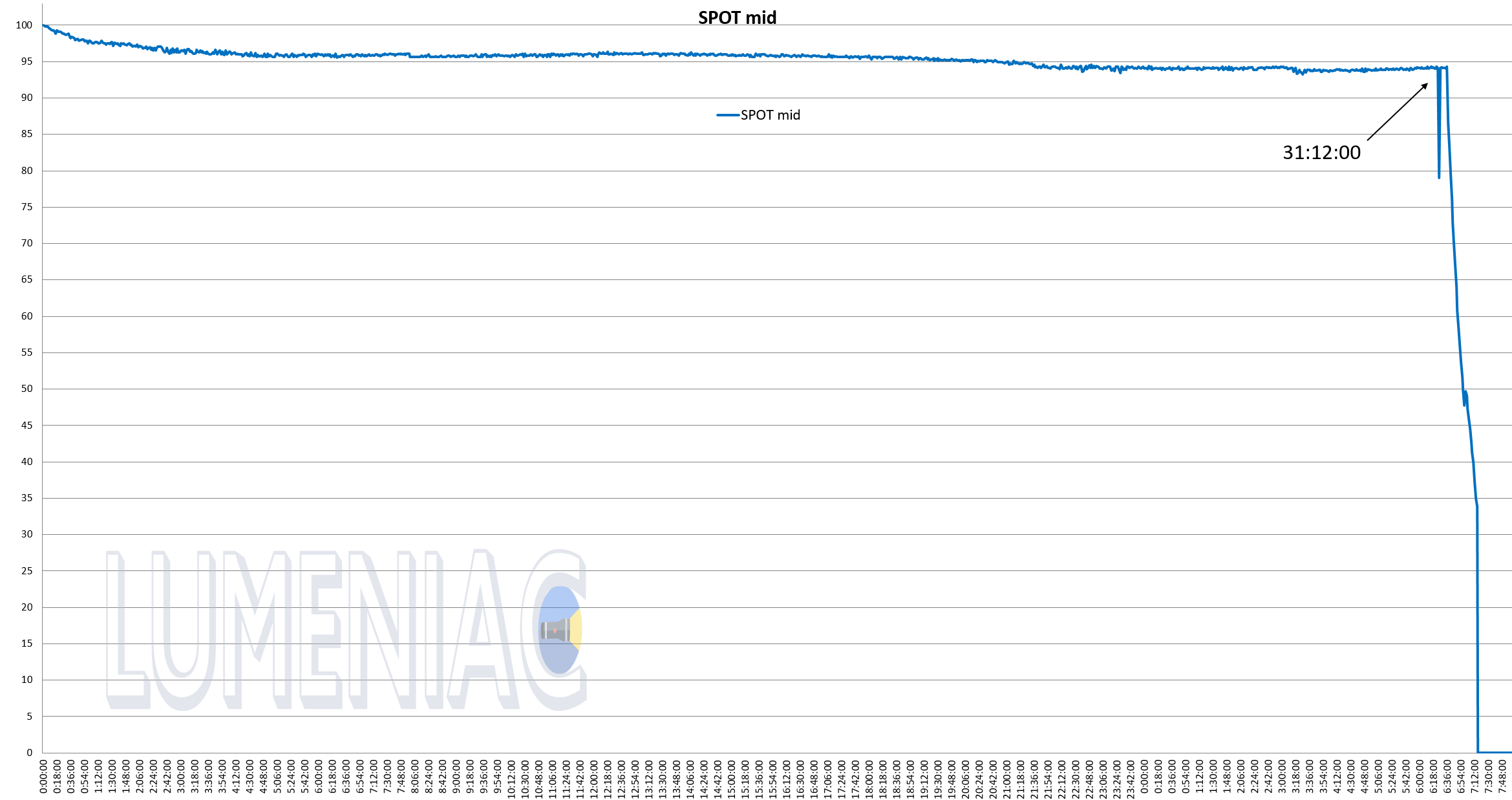 Also, everything is fine at higher brightnesses. There are no problems with either stabilization or early thermal cutoff. At +20° without cooling, the flashlight keeps the 800 lum High from XHP50.2 for almost 5 hours without dropping - this is a colossal crazy long runtime at brightness and range, which, in maximum cases, are excessive for a headlamp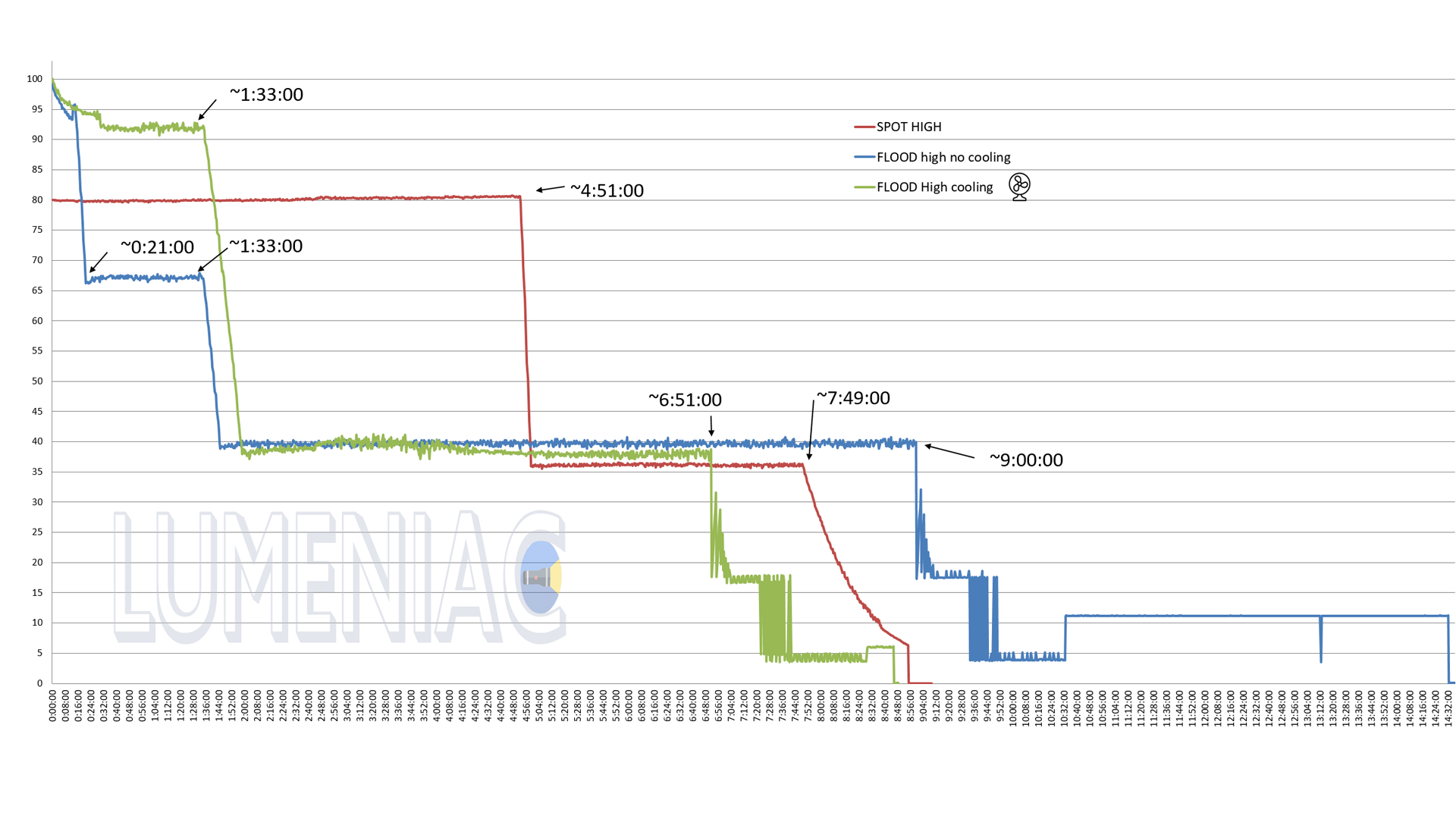 At the maximum brightness of the flood light cooling already plays a role, but even without it, the flashlight gives you 20 minutes of brightness, which is again excessive for the floody light.
And it's not about impractical access only from a cold start. You can restart these brightnesses at the same level when the flashlight is already warmed up.
This is where the plus of such a large body is manifested. Turbo mode of regular sized headlamps will only last a very short time at this level of brightness, they just don't have enough metal to conduct and dissipate the heat.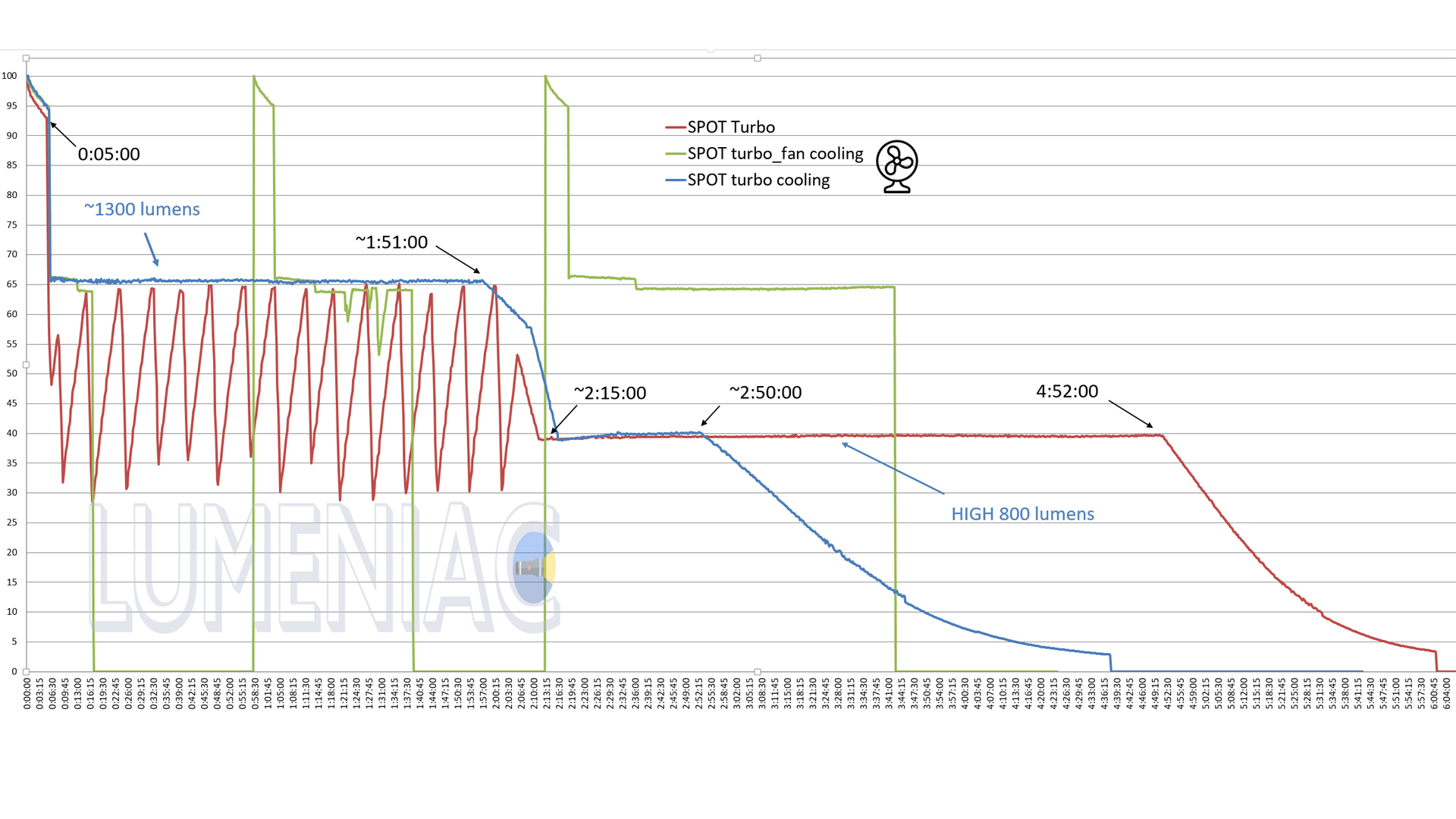 There is also a lot of metal here so with some cooling Turbo mode falls to a level of 1300 lumens. And up to High 800lum without cooling.
To be honest, I see no reason to use both SPOT and FLOOD in High\Turbo modes. And I'll explain why later. But if you decide to do this, then the runtime will also be quite good. Although here the heating is much faster and the thermal cutoff triggers earlier.
But there are also a lot of variables: whether you start the flashlight from a cold start, and if not, from which mode, and at what outdoor temperature - all this affects the temperature of the head unit and, therefore, the runtime of this very maximum brightness.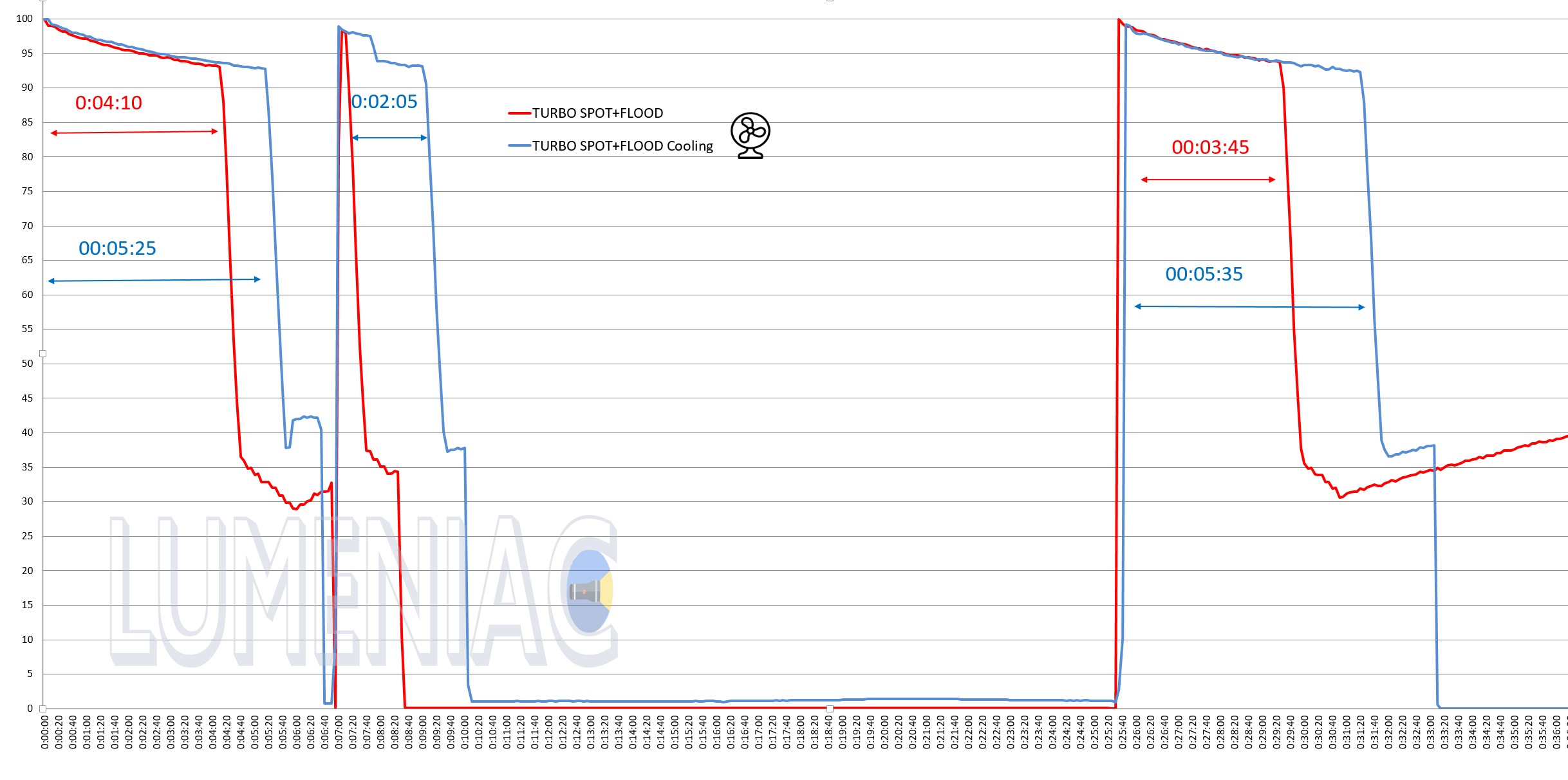 Well, here is the light. And here everything is quite pleasant.
SPOT light
Just a classic cool white without a nasty green tint. Thanks to a rather big reflector, here even the not-so-long-range XHP50.2 LED shows itself quite well already at a minimum of 50 lumens. And with maximum 2000 lumens you can work at an incredible for a headlamp distance of about two and a half hundred meters. People ask me a lot about long-range headlamps. Here it is, please, try to find more long-range headlamp!
FLOOD light
Why did Fenix ​​choose 5700K for Floody light and such close-to-cold light "Neutral" one? I am sure this was with this color temperature that let Fenix to reach a beautiful figure of 1000 lumens. Such a good for promo pics and specs. Again, marketing sacrifices quality of light for the sake of quantity. The same 5000K would be much more pleasant for flood light. Not to mention 4000K…
However, I'll tell you how it is. 5700K dont look disgusting here. It could be done better, yeah, but it is quite comfortable as is even for me, what to say about Fenix audience.
For the rest - everything is as it should be - the light is wide and diffused, exactly the one that is needed for close-range work. And for some people some extra lumens here will be more important than the color temperature.
SPOT+FLOOD altogether.
I do not see much point in both them in Turbo mode, and maybe even in High. Turn on Spot light in high mode separately and see that it is already bright enough to give good sidelight.
But such a combined light is good for work at low and especially at medium brightness. The headlamp has a good throw here, while maintaining the convenience for working near. And, again, a separate advantage is that you can turn both lights on and off at once with lightning speed and without any tricks. This requires 3 clicks for budget bestseller Wurkkos HD15 (review), for example.
Right there, just press the button in the center of the "knob" and that`s it. Fenix ​​HP30R v2 is probably the only Fenix ​​model in the last 5-6 years which UI I really like.
MODE SPACING
It suits me just fine. The only thing missing is a firefly for flood light.
But I do not consider Fenix ​​HP30R v2 as a headlamp for home\camping\tourism at all, so a firefly is not necessary here at all IMO.
Well, the most interesting thing is how the flashlight shines live. I just took a bunch of photos, I'm sure it will be interesting
Of course, there is no use of Flood light after 50m at all. And, well…even 50m is a considerable distance for such a wide light. And here even Spot at Mid mode will perform better than Flood light in Turbo
i`ll upload video version of review soon.
OVERALL IMPRESSION
You can count on the fingers of one hand the Fenix ​​flashlights that I like and/or use. These are 3 camping models (I use them) and a couple of light-weight headlamps with built-in batteries ( didn't need them, but liked ).
Preparing to review any Fenix ​​​​flashlight, I know that I will find something to criticize, that there will be a lot that doesn`t suit my taste.
In short, I am infinitely far from the audience for which Fenix ​​works. An audience of those who need a simple and reliable brand flashlight. Well, I'm also quite in favor of buying a reliable flashlight. But I still need such optional and non-obvious for the average user little features as instant access to the minimum and maximum brightness, not to mention its smooth adjustment and ability to lock flashlight. Oh yes, i still need the amount of light to go without sacrificing its quality. Alas, Fenix ​​does not focus on all this that I need.
Why did I start my general impressions with such a minor? So that the reader who has not seen my past very critical reviews believes that I am objective in what I will say next and that I am not one of those who lick a flashlight just because I got it for review.
So. I really like Fenix ​​HP30R v2 and ready to recommend it.
I see only 2 possible improvements. These are: a warmer flood light and 18w charging. But everything is ok even as it is. It is rather a struggle between the best and the good. Let me remind you that two 5000mah batteries are charged here in the same time as one cardinally less capacious 18650.
Okay, in order. What is good about Fenix ​​HP30R v.2?
The flashlight has amazing appearance. Not some nice-stylish wick, but the brutal appearance of a working tool.
I see no reason to complain about the overall layout and design. It can be seen that they worked out every specific little thing that I paid attention to in Fenix HP30R v2 review. From the cable to the battery pack cover, everything reflects the colossal price. And in the case of the lid, they eliminated the trouble of the previous model.
Fenix ​​HP30R v2 is a very large headlamp. But it can be used without tangible inconvenience with a battery pack on the back of the head. And it is really comfortable if this block is sent to a pocket or a backpack. In any case, the mounting of the block here is thoughtful and practical.
Such an amount of metal has a direct purpose here to give the user an excess of not only of brightness, but also of runtime. And due to two maximum capacity batteries Fenix ​​HP30R v.2 will allow you to work for a very long time at very high brightness.
I rarely use a headlamp at a level above 200-300 lumens. But everyone's needs are different, and there will certainly be those who are looking for more than just a powerful headlamp, such models are are common on the market . But for a headlamp that will bring that power to its fullest, beyond the usual short markting-blitz turbo. In short, when you need to illuminate one large area at once, shine very far and at the same time for a long time. And at the same time be able to work comfortably close.
The last of the functional that I will once again pay attention to is UI. Access to both Flood and Spot and to both of them is actually convenient and practical. You can instantly turn on the maximum brightness, you can immediately stick the minimum.
While I have doubts about whether a lock is needed here. And here you need to really use the flashlight in those situations for which it was created. As part of the review, I will not be able to check how important the locking is here.
The last remaining point that cannot be bypassed is the price. It is perfectly in line with all the other gigantic characteristics of a headlamp. If we consider Fenix ​​as, conditionally, a headlamp for a construction site, then you will more likely see it on a foreman's helmet than an ordinary builder with shovel on shoulder.
But, like any working tool, you buy a headlamp for years in advance. And no matter how much I criticize Fenix, I always clarify that their flashlights are indestructible.
In short, if you need the most powerful and long-range headlamp with the longest possible runtime. Including at higher brightnesses (there are countless examples of marketing turbo puffs). If you need to shine both in far and wide and you are ready to spend money on it, then I am sure that Fenix ​​HP30R v2 will not disappoint you. I honestly admit that I would be ready to use this headlamp, if I had just such a need. But for everyday household needs, this headlamp is clearly excessive. It makes sense to take it when the price suits you, then you will get a huge supply of light and runtime for any occasion. And, of course, due to its outstanding performance and appearance, Fenix ​​HP30R v2 will be a great gift.