2020-02-27 Update: It is finished!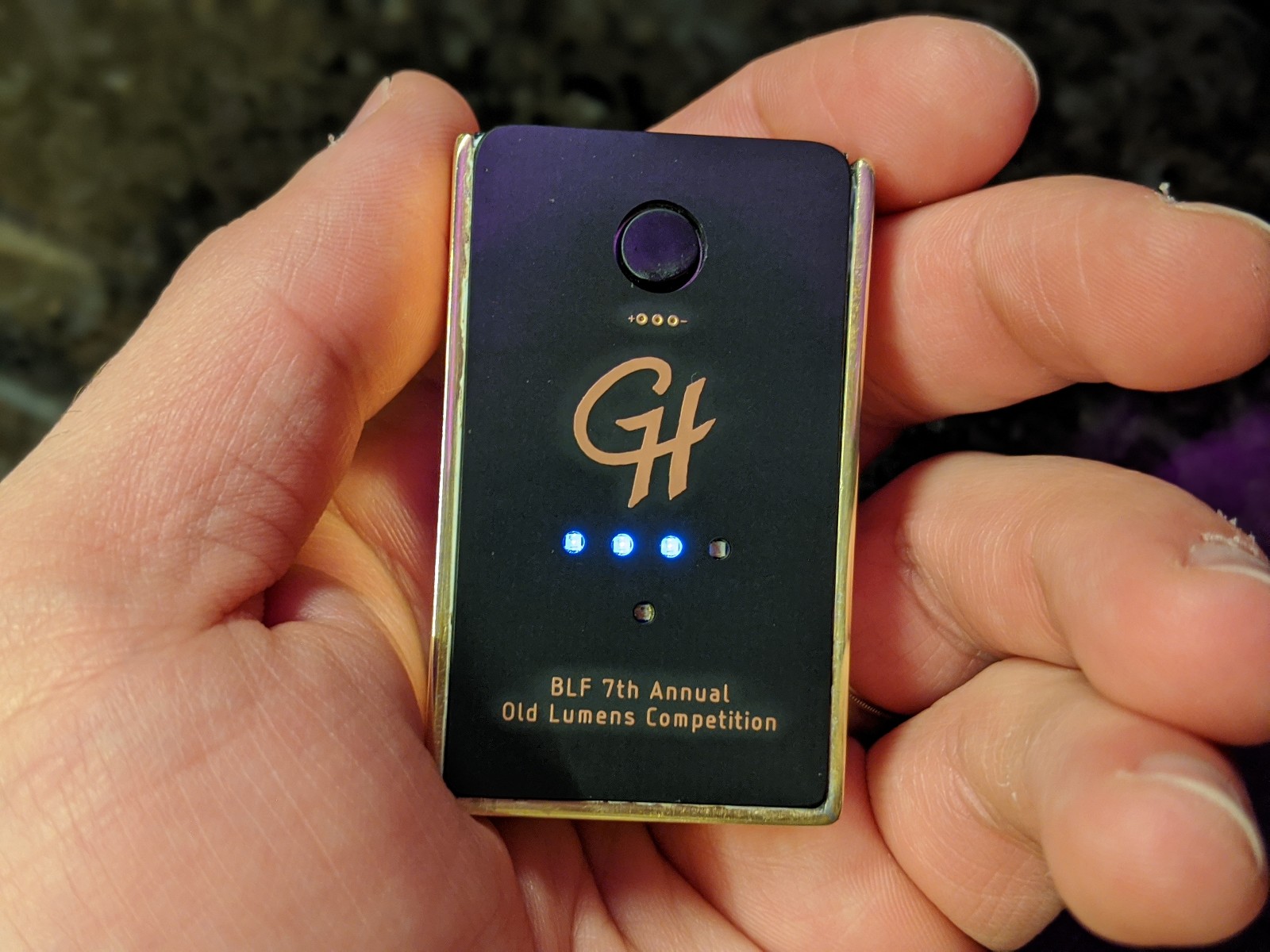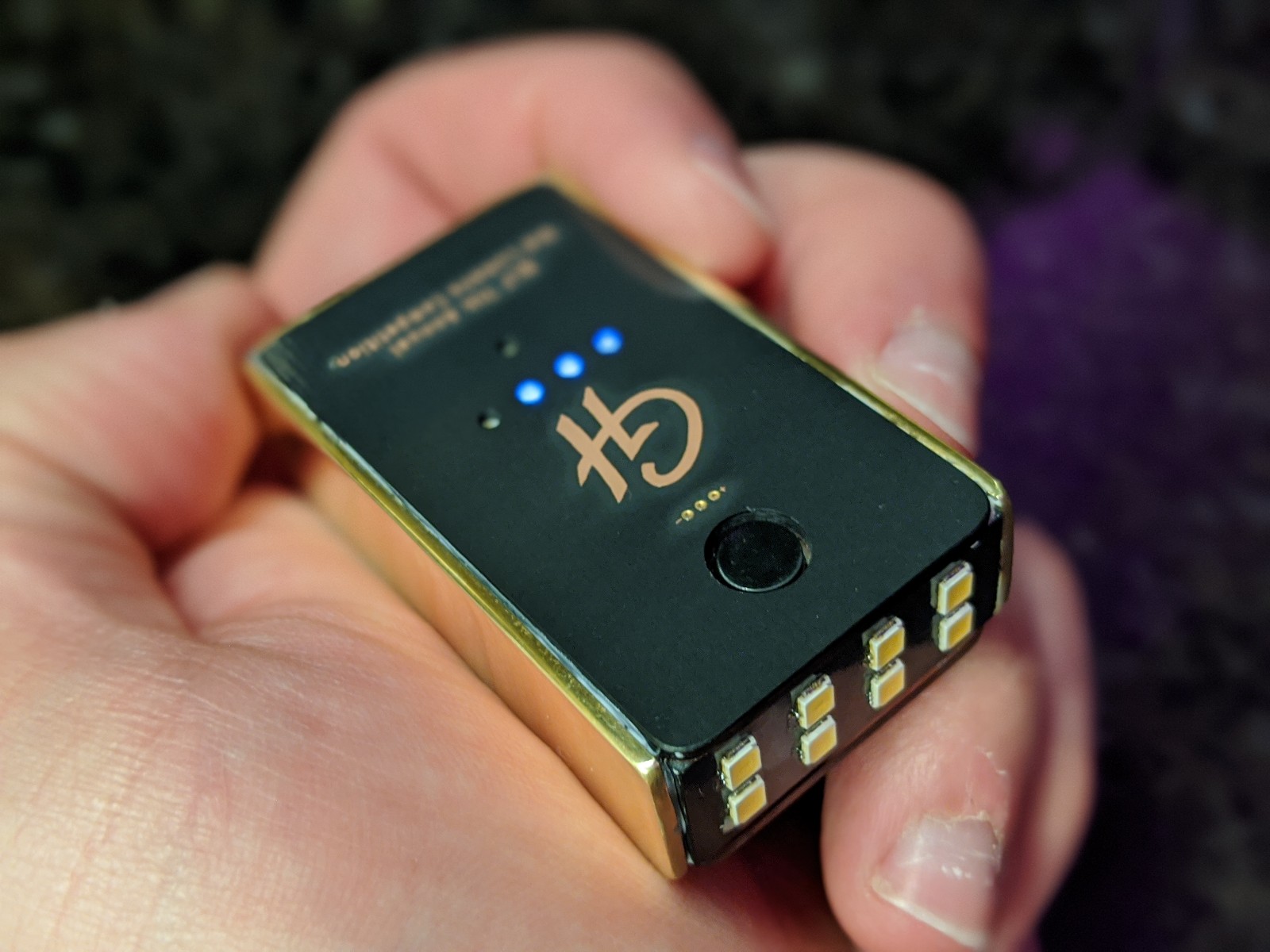 ---
2020-02-26 Update: Almost done.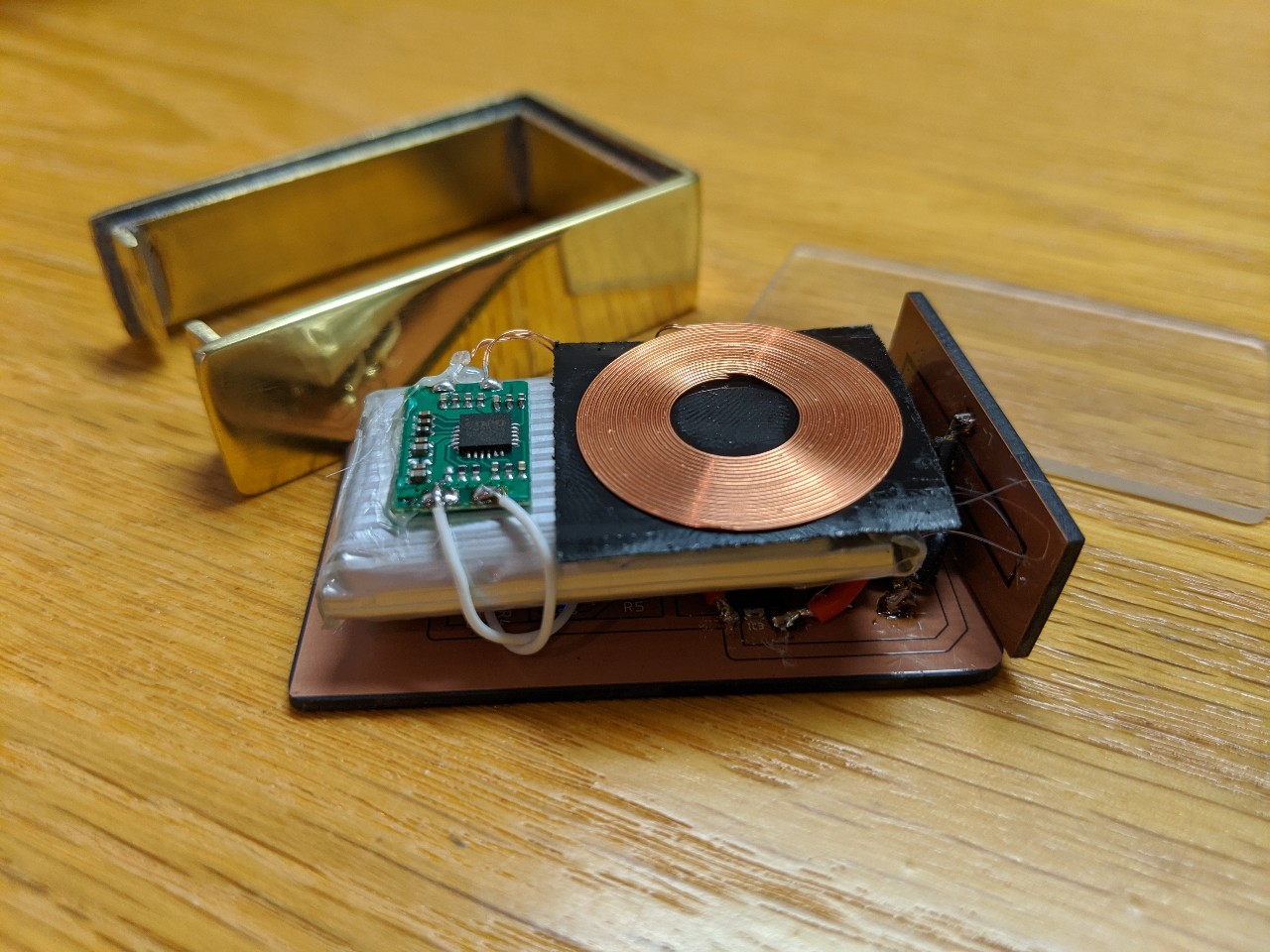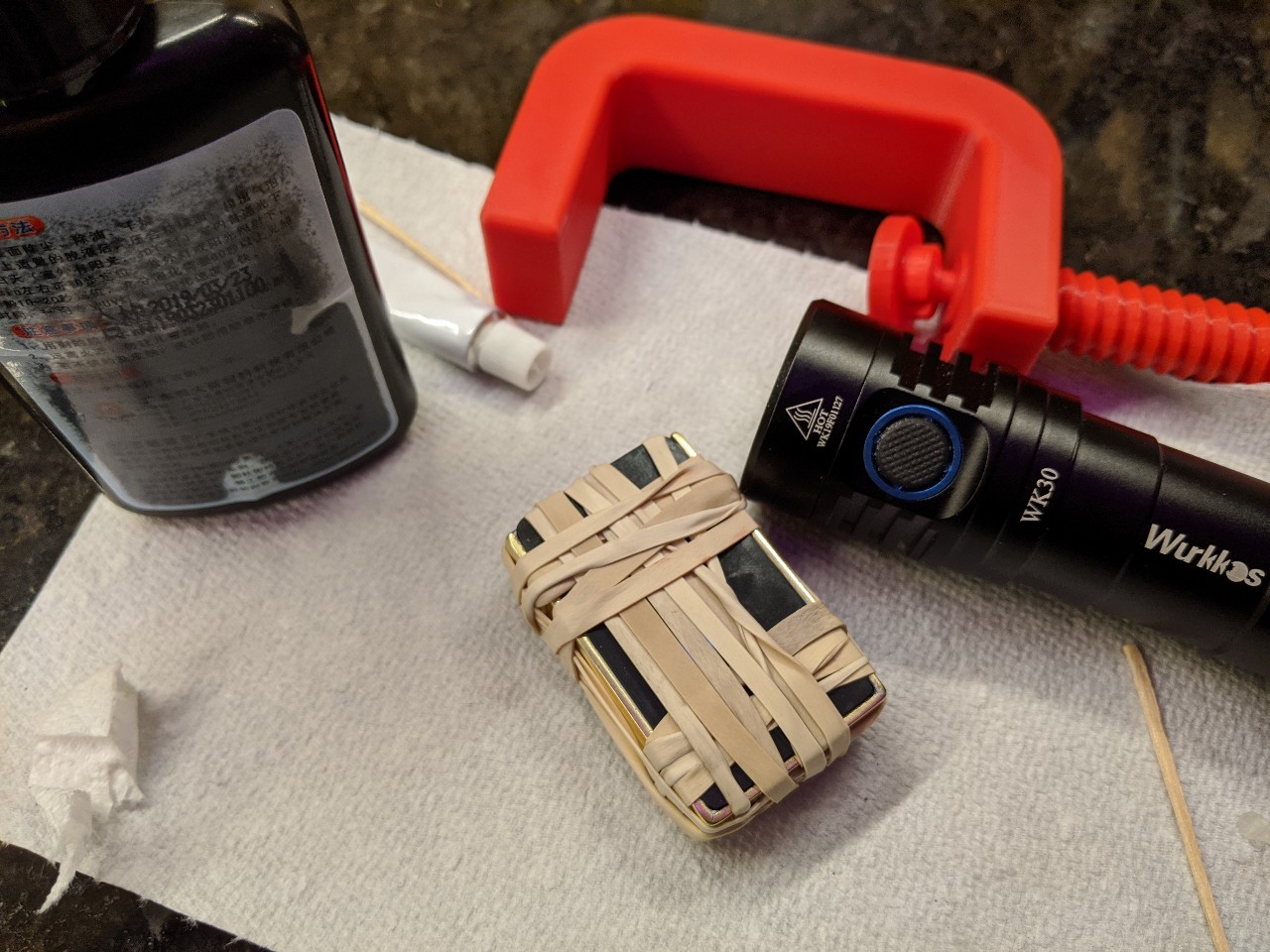 ---
2020-02-11 Update:
Electronics mostly assembled and tested. Details in
Post 45
![](http://www.ghart.com/blf/contest7/elec1.jpg) ![](http://www.ghart.com/blf/contest7/elec3.jpg)
---
2020-01-30 Update:
PCBs received ![](http://www.ghart.com/blf/contest7/ol7_pcb.jpg)
---
2020-01-14 Update: PCBs ordered, parts received
PCBs have been created and ordered (using Oshpark's After Dark service)
Qi receiver, TP4056, primary LEDs, and reverse-mount LEDs have been received
Brass strips have been picked up from my local Ace Hardware (who knew they have a nice assortment of brass and aluminum stock from K&S?)
Updated model created that's even more compact
---
2019-12-30 Update: I decided to make a model to confirm fitment and sizing. Details in post 21. No printed parts will be used in the build, this isa mock-up only!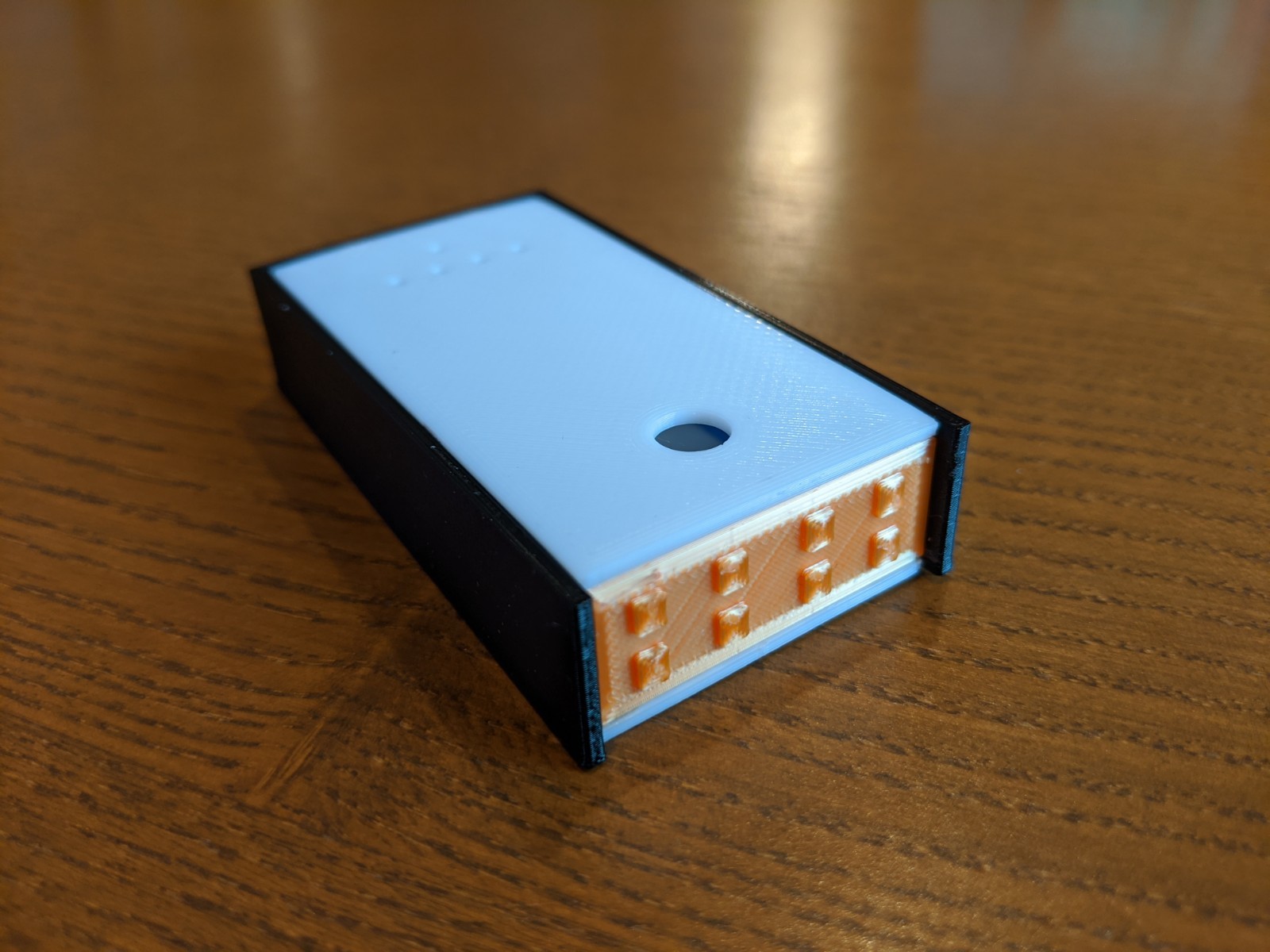 ---
2019-12-11 Update: (some) parts ordered
I think I'm getting the electronics side of things refined, though I'm still mulling over the exterior.
I'm still debating about the backplate to which the Qi coil will mount. Carbon fiber would look cool. But I'm also thinking about a smoked (transparent black) acrylic/plexiglass so that you can see the coil.
---
2019-12-04 Update: General Ideas
I'll go ahead and throw out some general musings that I'm rolling around in my head:
General form factor will likely be akin to the Nitecore TIP / TUP… rectangular / blocky and small
The light will be built around a 600mAh lipo that I have sitting around from ESP8266 / ESP32 projects
Since I'm using a built-in lipo battery, I'll want onboard charging. I want to go USB-C since it's newer and I want to support that factor (and that's what my phone uses to charge), but I would really prefer the socket to be surface-mount without any thru-holes (due to aesthetics) and every USB-C socket I've seen uses thru-holes for support. So I'm on the fence between this and micro USB which appears that can be surface mounted without thru-holes. That, and the TP4056 boards are easier to come by in micro USB (there are some in type-C, but less common). I may have to get a board or two of each and just play around with them. I think I'm going to get a prefab TP4056 board, strip off the components, and put them directly onto my main board.
Another thought I had was that instead of messing around with the USB socket, perhaps embedding a QI wireless receiver coil (something like this)and wiring that directly to the TP4056… thereby eliminating the USB socket entirely. A little extra complexity, but it'd be pretty cool.
The shell of the light will likely be made from copper sheet / strips for a classy look… or maybe copper surround with carbon fiber sheet panel(s)? One of the side panels will likely be the main PCB itself - I'm thinking of using Oshpark's new After Dark series, black and shiny copper.
I want the visible side of the PCB to be decorative with few, if any, traces visible. It will likely have programming pads (for UPDI), reverse-mount LEDs for indication and aux, and perhaps a touch-sensor pad. I'm really debating about mounting a thru-PCB tactile switch vs using a touch sensor for the switch. I feel like a touch sensor would be really cool, but then I'd need to lock it out all the time… I imagine the touch sensor would be accidentally activated in my pocket.