This Klein Autoranging meter just went to a penny
The other day as I was in a HD I passed what I call the "hearse" It's the cart that the employee pushes around with the machine that prints out the yellow clearance tag stickers. It is also the cart they use to pull any items that are priced to a penny as they are not supposed to be on the floor after then. The other day as I walked past that cart the employee was just printing off some new labels. I couldn't help buy notice that one was for an "auto ranging multimeter". Price was 1 cent In that instant I didn't notice the brand, but I did note that the original price was $49.98. I immediately went over to electrical to see if there were any auto ranging meters with that original price. There were none, oh well.
Today I was in another HD and as I passed a clearance shelf, way in the back, almost purposely hidden from view was an orange meter. I reached in and pulled it out, a Klein auto ranging meter with an original price of $49.98! Hot dog! Found another Ridgid generator cord too.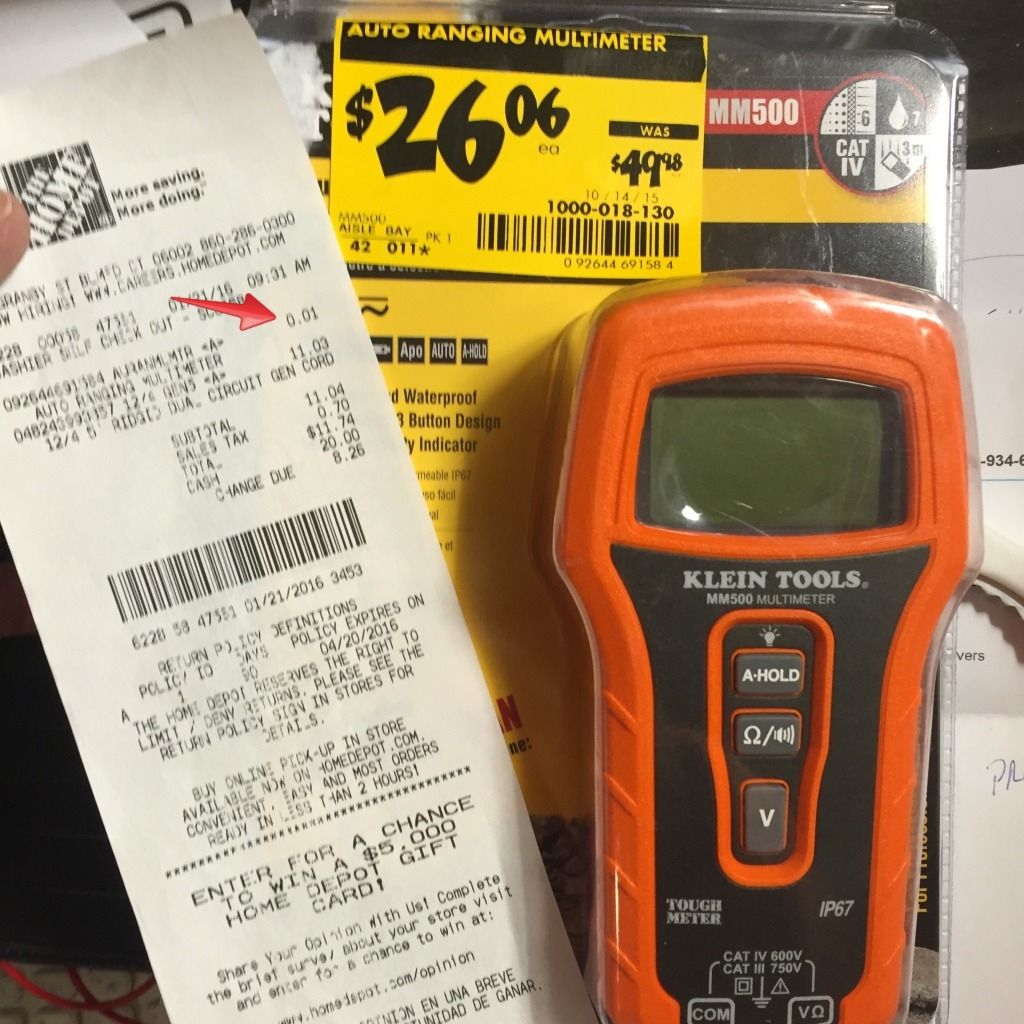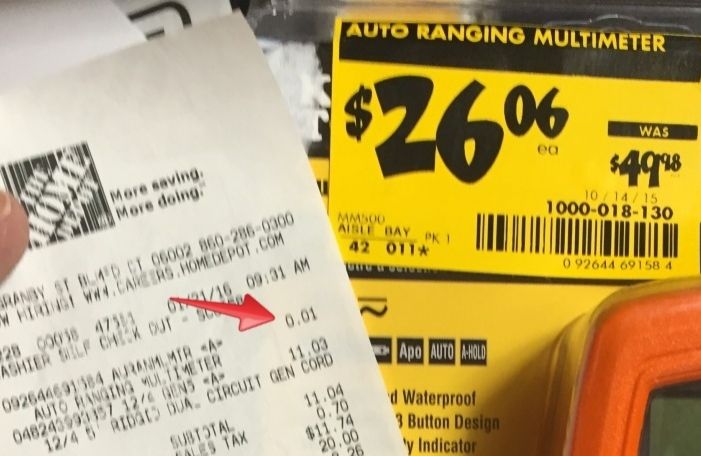 Also today as I walked past the price cart I noticed a price tag for a Milwaukee 35 piece "shockwave" bit set for $5.03. It is NOT this set, but some other unknown 35 piece set.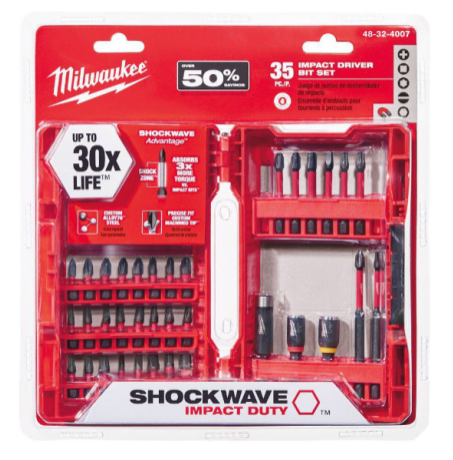 When I found out it was not this set I asked the markdown guy how many they have it stock. He checked and said "well none"
I asked him if I could have the label he printed out as he wouldn't need it. He said sure and gave it to me. So be on the lookout for this item as it will likely ring up at $5.03. Later today I will be in West Hartford and I will check that store for stock (and price)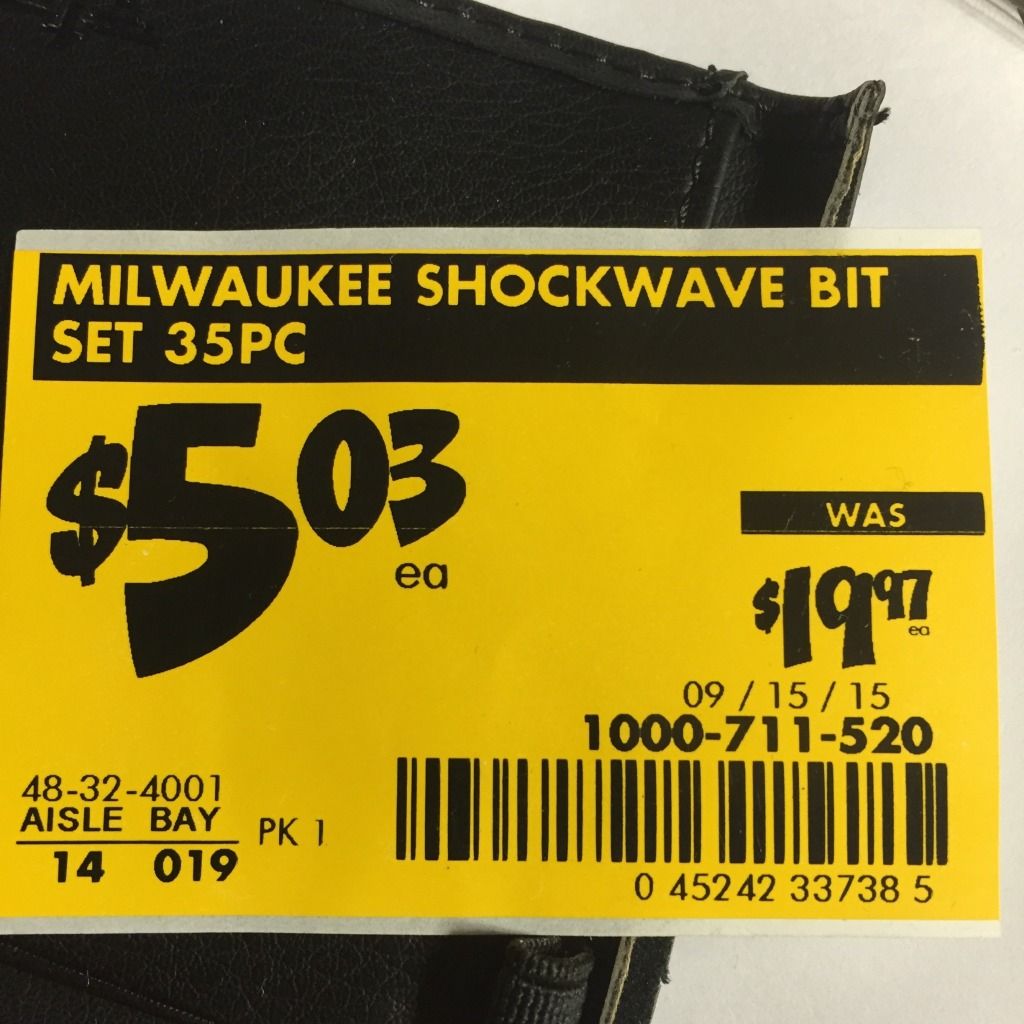 One more item, It was all I could do from buying one of these. The only thing that stopped me was that it wasn't totally Aluminum. Some parts are made of Steel.