Working Current About 4000mAh
Woopee!
This is on my MUST BUY list now! This would be an amazing light.
Everyone should be ordering one if they are looking for a C8 style light.
Lightmalls says "Shopping Cart Worldwide Free Shipping!!!", yet charges shipping during checkout. Anybody know why?
[EDIT]
Shipping is indeed FREE !? Lightmalls is charging "tracking number fee". Lightmalls should not be splashing "Free Shipping" all over the site.
Very nice I am seriously thinking about it. But I'm still waiting on another light from them. It think I will wait and see how they do with the last order.
I
Isn't there supposed to be a slight run time problem with a single 18650 and the new MX-L2's? If so you might be better off with the U3's.
just received my C12 U3 today… so dissappointed with the output, even the old XML-T6 is brighter than the new U3
I also received C8 XM-L2 which is a lot brighter than C12 U3, i was going to buy C12 XM-L2 but i rather save my money and go for the C8 XM-L2 instead!
beamshot of those lights.
C12 XM-L T6 distance to the wall 8' away
C12 XM-L U3
Beamshot comparison, C12 XM-LU3 is on the left and C12 XM-L T6 is on the right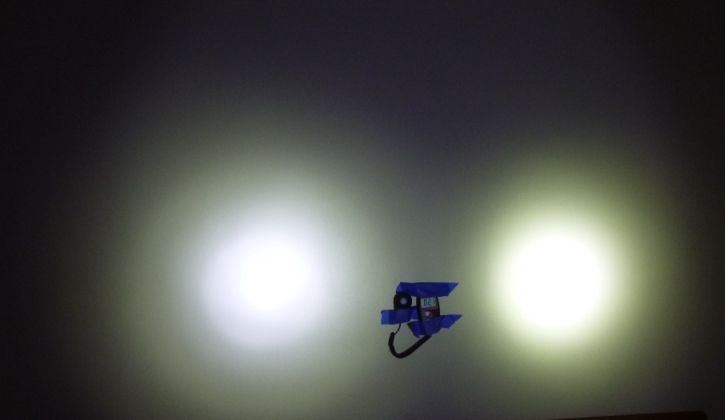 C8 XM-L U3
C8 XM-L2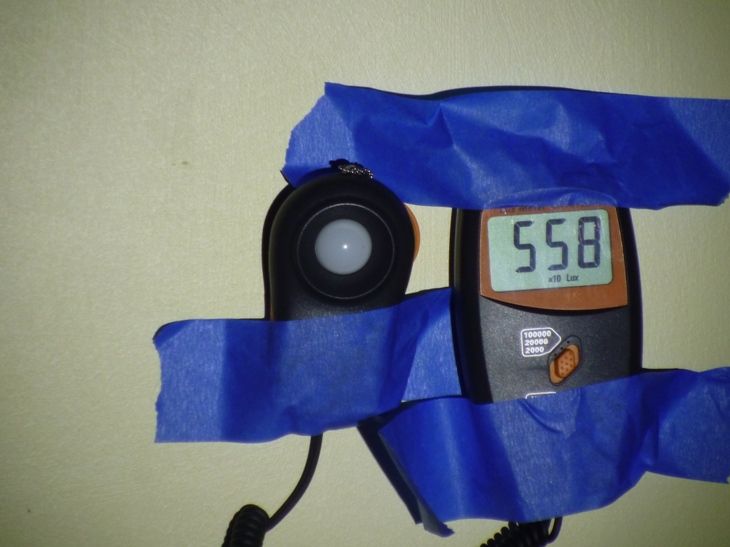 as you can see, the C12 XM-L U3 is a dissapointment, I should stick with their C8 XM-L U3 or their XM-L2… they're much brighter and cheaper too :Sp
So if the new led's are in fact the correct bins they should be brighter because the reflectors are the same and the heatsinking is better on the C12's So it can only be the driver that is making the difference right?
Have you tried the C8 and the C12 after being on for while and with batteries that are not fresh off the charger?
What I'm wondering is if the C8 is direct drive and with 100% fresh batteries it's running hotter. So what happens with a little thermal sag and batteries that are not 100% fresh?
it'll get lower number? :bigsmile:
Who is "Cpt. Chris Zhou (BLF)" posting reviews at lightmalls?
i wonder if he work at lightmalls

5-mode

Chris did the early review on the LightMalls C8, which turned me on to my first C8 and been hooked ever since. Maybe it's not the "best" C8 around, but stock, it was pretty powerful and overall a solid (not great) quality light. Still got it, heavily mod'ed.
Ashame the C12 U3 seems like a dud, stock - should have had all the ingredients because the U3's have always done well. Interesting to see how the XM-L2 does stock, assuming aluminum star and well driven. I wouldn't trust the 4A listing on their site - specs not based on reality - well proven.
Good light this C12!…i like the body and i would to try an XM-L2!!
I was going to buy a Keygos M10 or Supfire X5, but now you have me confused :~ ….the C12 is better?
yeah… that's the one that i bought
ok, i think i may have to try this one. i dunno, i have a thing for c8's. i honestly dont need anymore, but for some reason, i just like to try all the c8's that everyone thinks is bright.
i tried lots, and i end up giving away the ones that arent worthy, and even those, were ones that members say were bright.
only two i kept, was the kd c8 and the keygo ke-5.