One more new product from Lumintop. This time – quite interesting for it`s price.
SD26 was provided for review by manufacturer. Here is a product page at official store at ali. Here it is at Amazon
➤ Nitetorch store with 20% off sidewide code HJK5KDNQ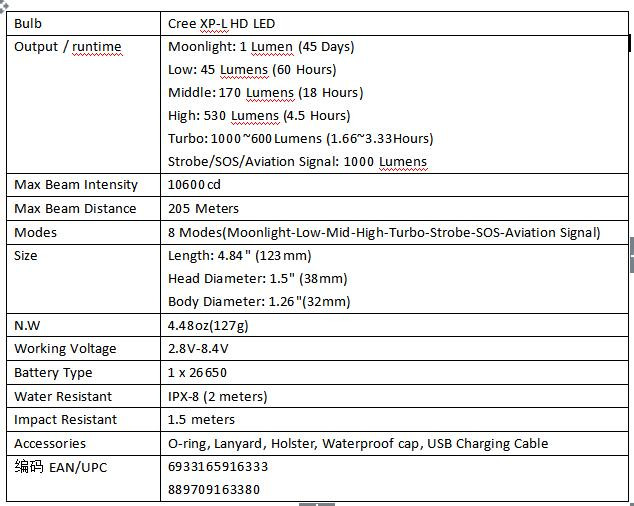 PACKAGE AND APPEARANCE.
Nothing new - Lumintop`s traditional thick cardboard box, solid enough to survive transportation from China, and good enough to be a gift.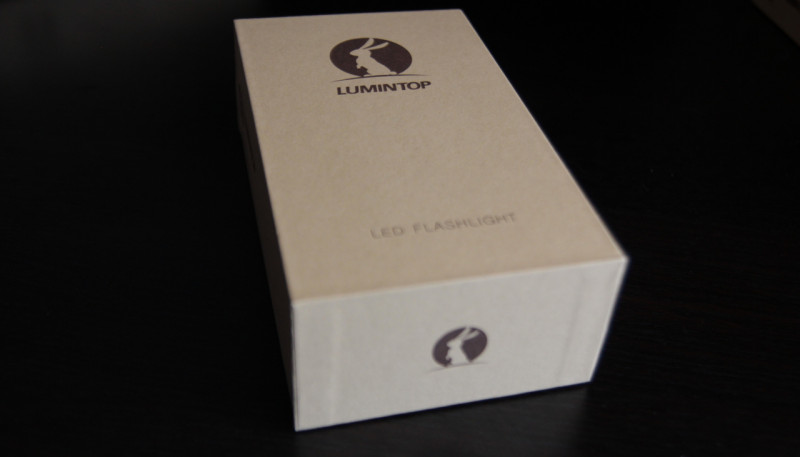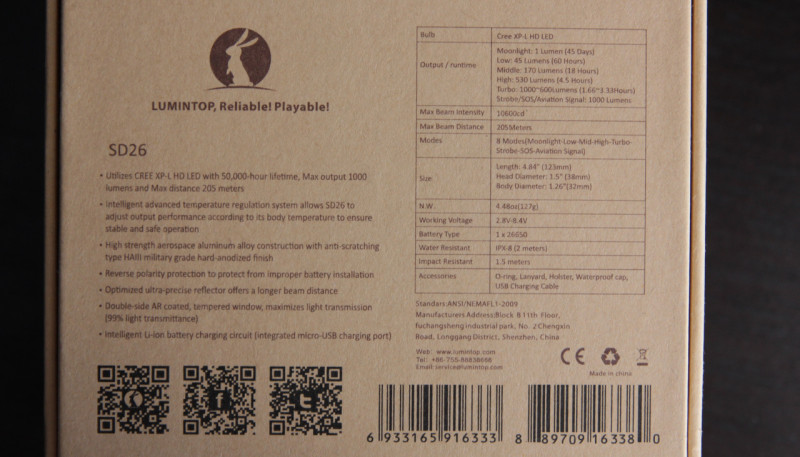 Paclage includes: flashlight, lanyard, holster, usb-cable, manual, spare button and o-ring.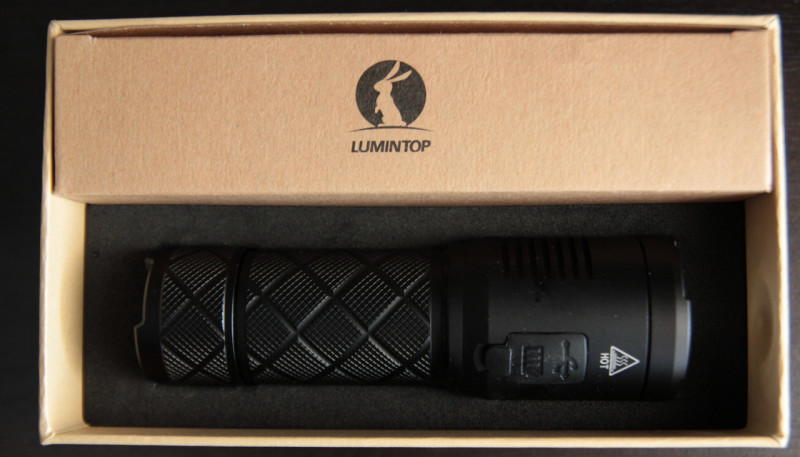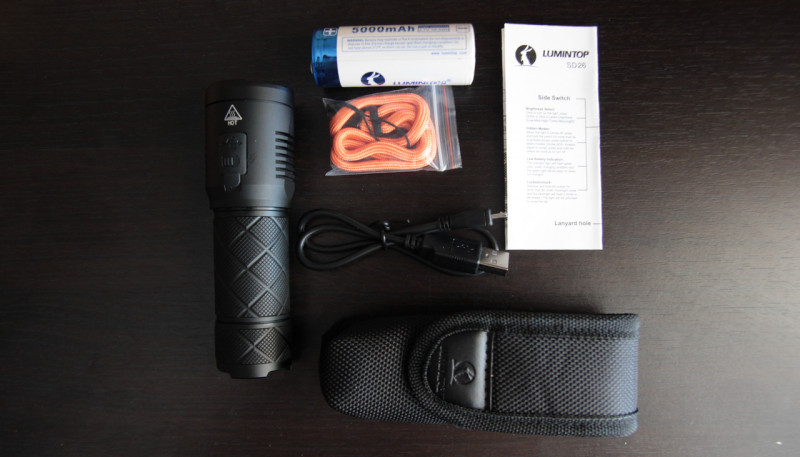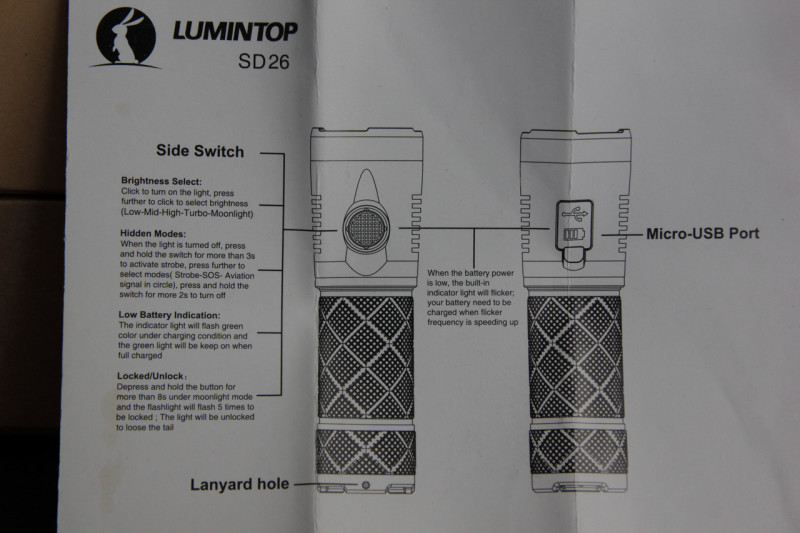 In last 5-6 months i`ve reviewed some 26650 lights like KlarusG20,Olight R50,Acebeam EC50,Utorch UT02. And this one is definitely smallest.
You may be skeptical about carrying 26650 light as EDC, but nevertheless, this one is compact enough to fit jacket pocket. Of course it also too large for short`s pocket,which size limit us to something like U11 or 16340 lights. But for regular jacket – SD26 is small enough – 123mm long, 38\32mm head\body diameter.
Just quick compare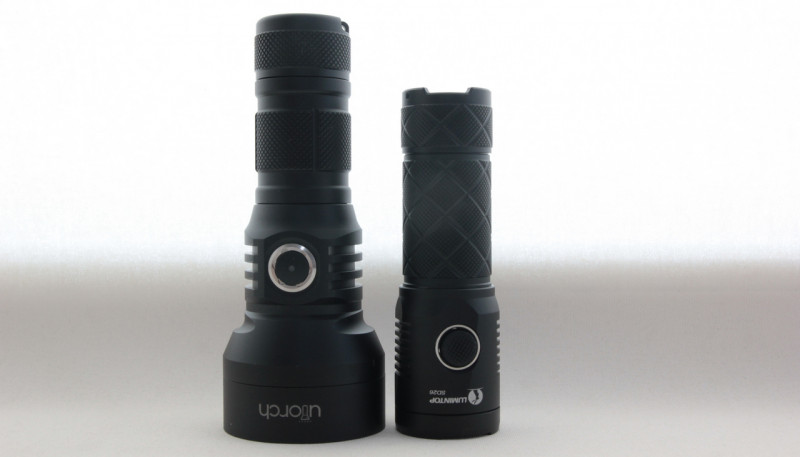 SD26 has accurate appearance. Compact (for 26650 of course) but solid and comfortably fitting in palm.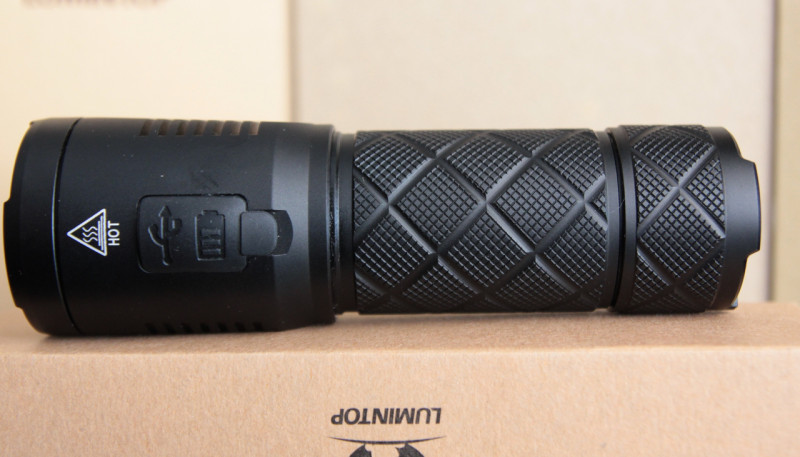 Matte anodizing with rhombic knurling.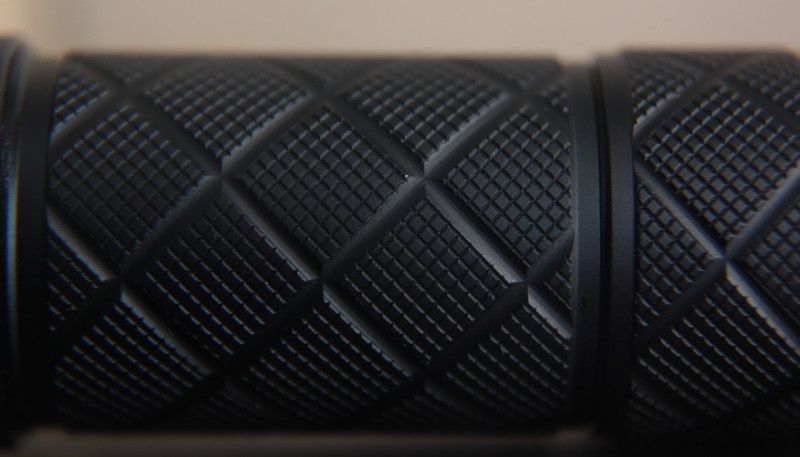 Flashlight consists of 3 parts.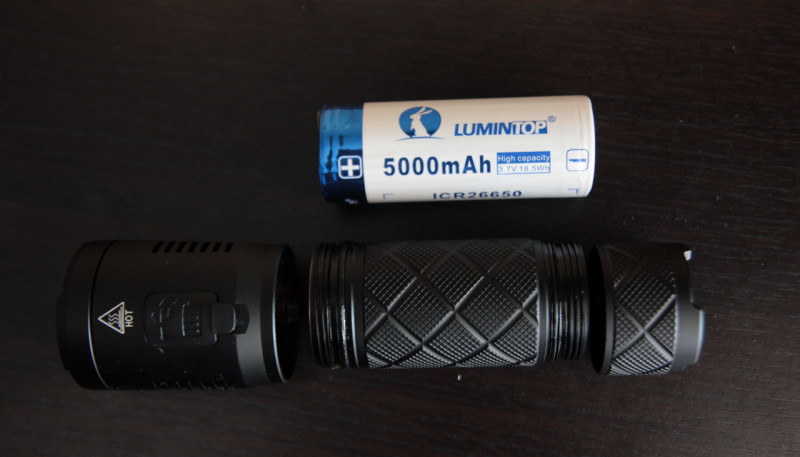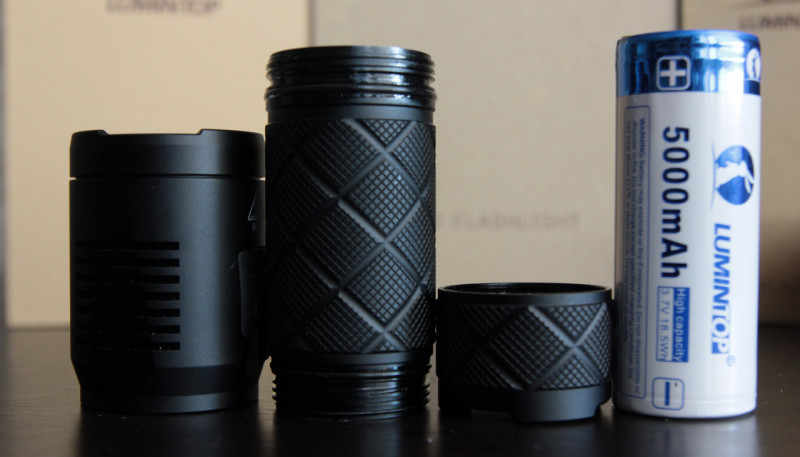 Dualsprings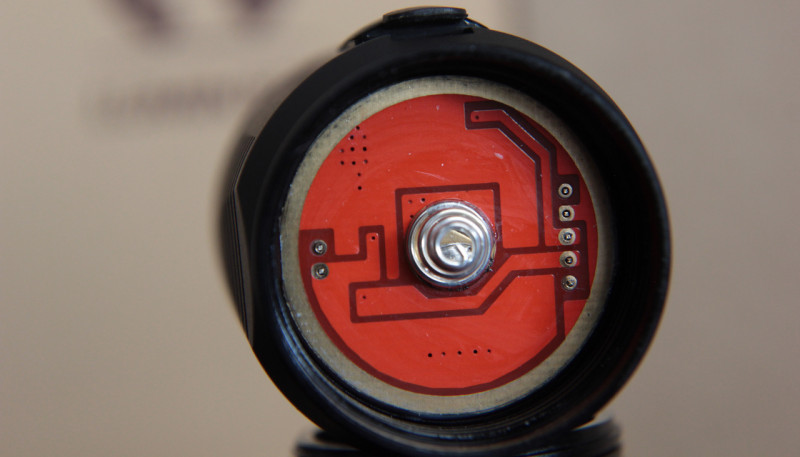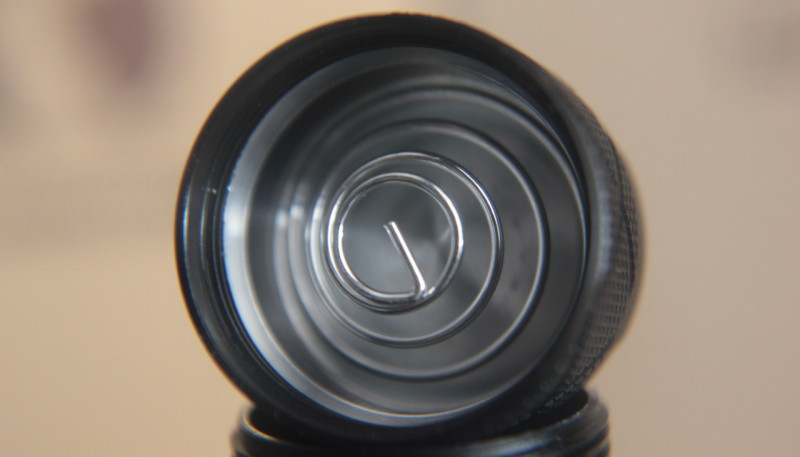 Threads are rectangular, i`d add some more lubrication.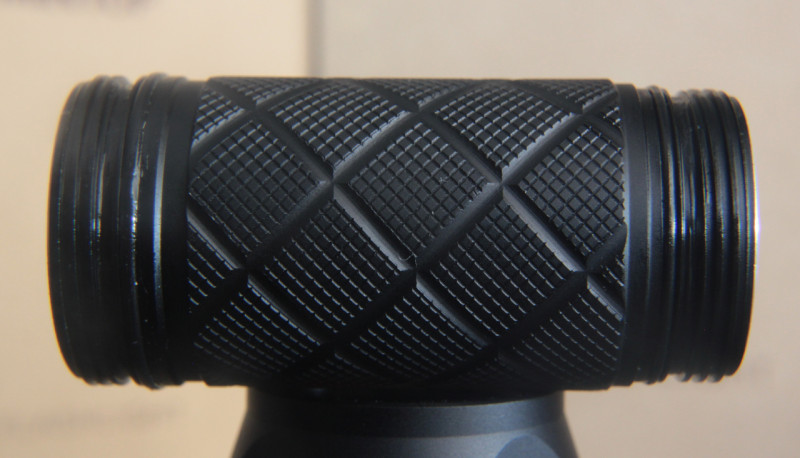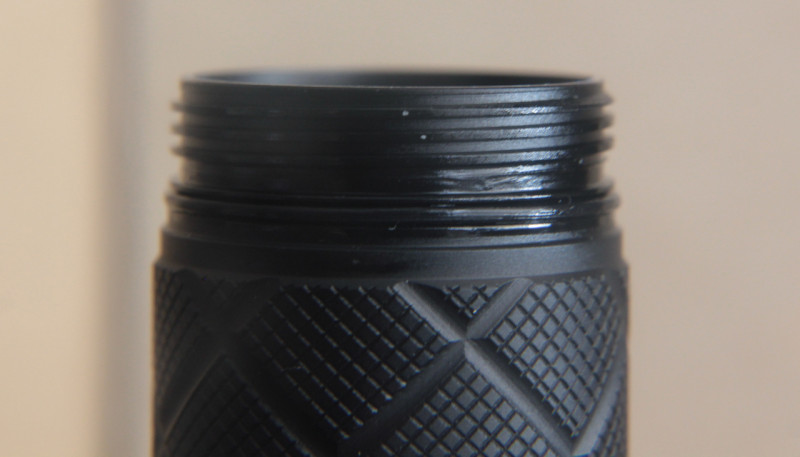 Logo and model name at tail.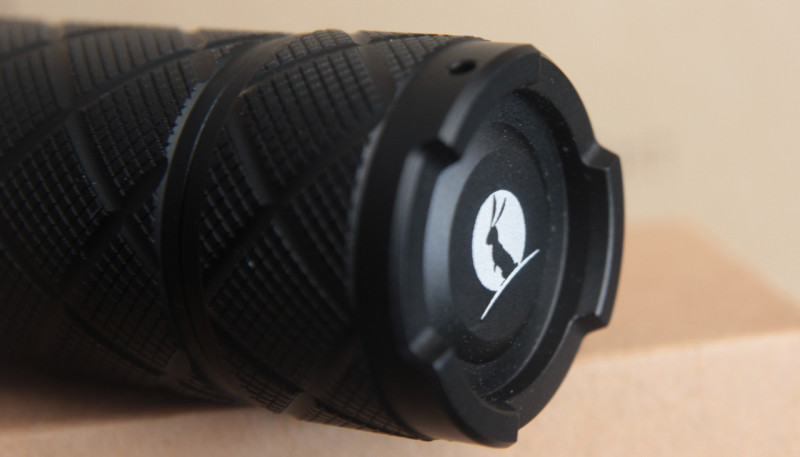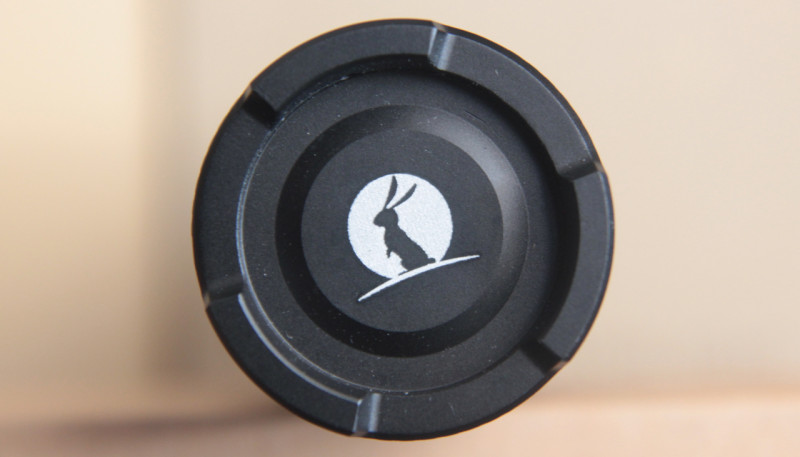 Bezel is kinda tactical, crown-shaped, with 3 theeth (not that sharp to tear a hole in pocket)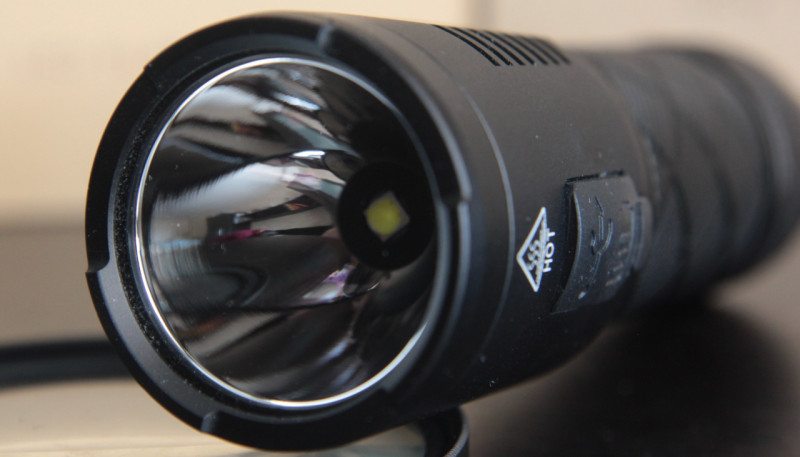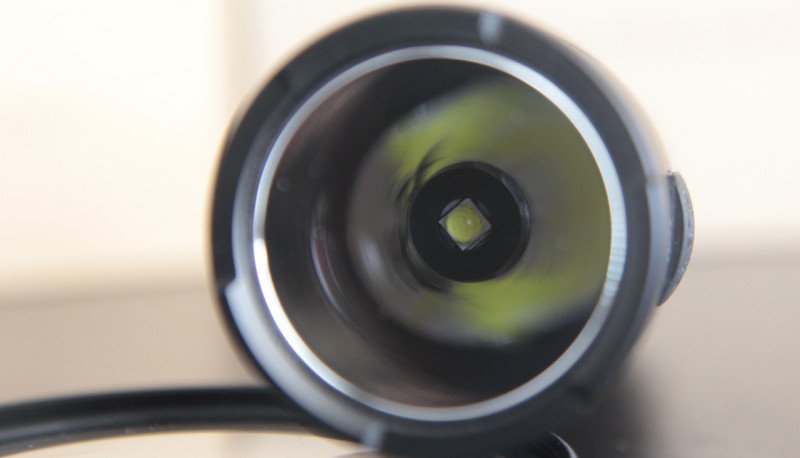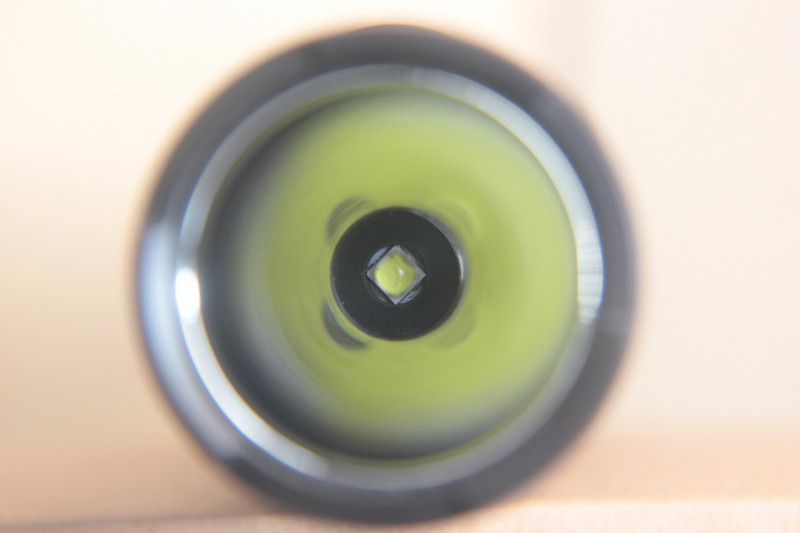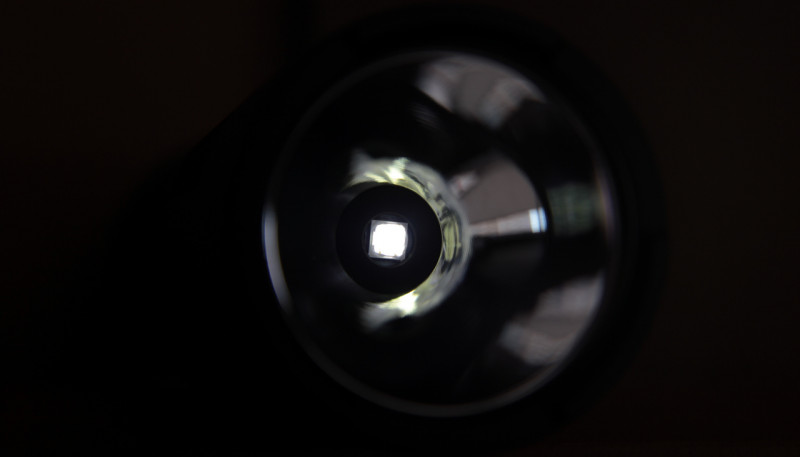 Button and USB-charging port are located at opposite sides of head. Last one is covered with rubber plug really tightly, so it`ll require some effort to close it. But as well this means better waterproof. Button also serves as green light indicator.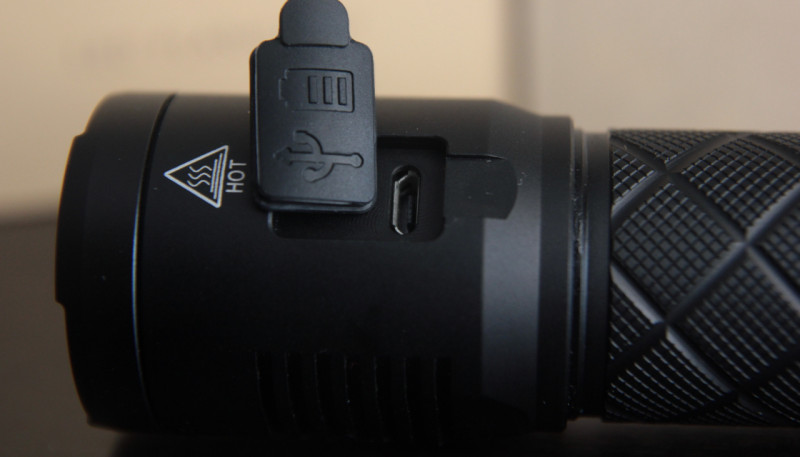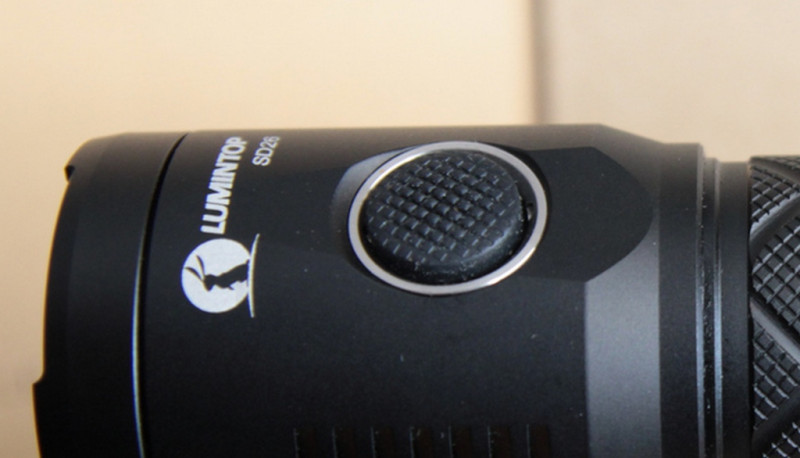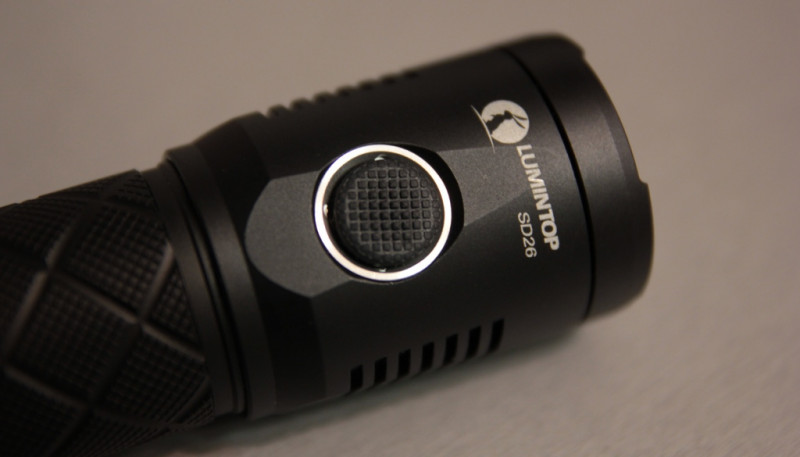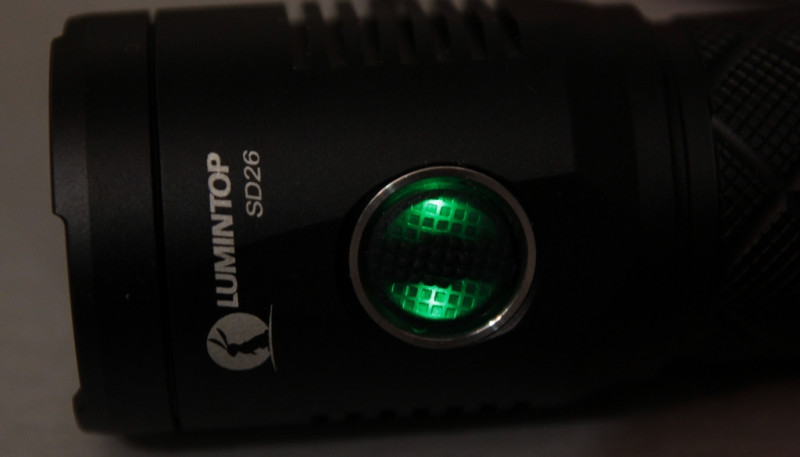 While EDC25 has only 0.85A charging amperage, here is good 2A, so it take about 3 and half hours to fully charge 4500-5000mah battery. Well, thanx.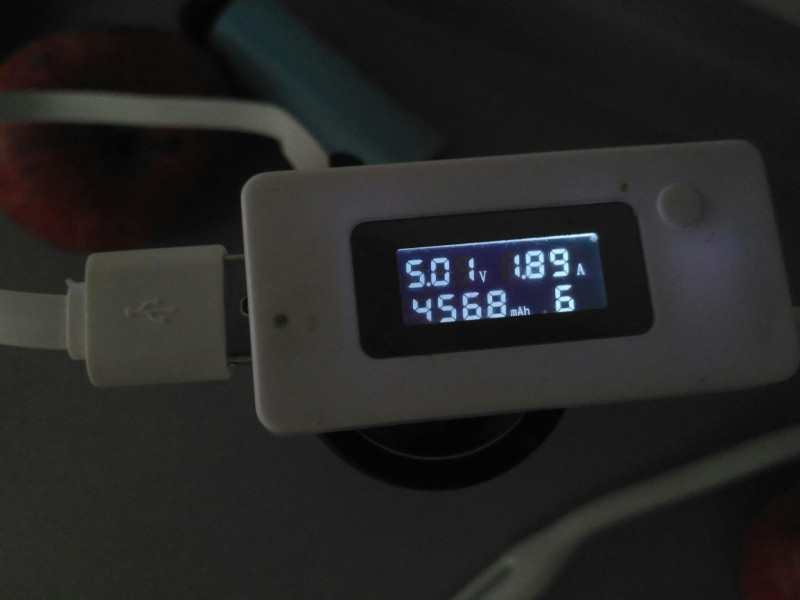 Cooling ribs may seem just too small, but keep in mind that max brightness here is just 1000 lums and then falls to about 700 after stepdown. That`s why I don`t think this may result in any overheating at all.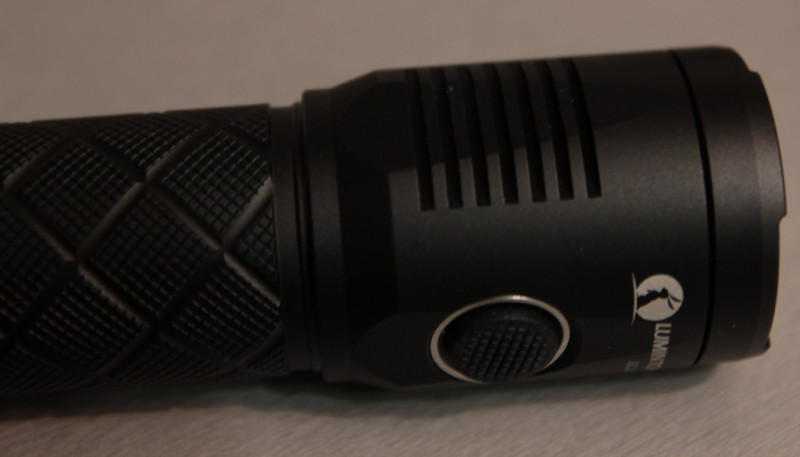 UI .
UI is simple and convinient (at least for me)
In comments to Russian version of review there were some negative ones, guys voted for zebra`s sort of UI, with on\off by simple click and switching modes by holding button. Well, though i`m not against this, I still prefer another sort, which is implemented here.
Long press – on\off
Short presses – mode switching.
There is a mode memory.
The only negative feature here (to my mind) is strobe activation. To enter strob you have to turn the light off and hold button for 3 sec. So if light is on and you seriously need to turn strobe RIGHT NOW, you will have to wait at least 5 sec (turn off + hold button).In some situation this is a too long.
Though, I must admit, that in my personal experience, there was no any need to turn strobe on but just seldom situations to shut up my wife )) So for most-most of occasions this is not a problem at all.
And as threads are anodized, you can physically lock SD26 by slightly unscrewing tail.
SD26 IN WORK
SD26 has regular CW with visible hotspot. But sidelight is quite wide, I have to admit, to be used in near-range.


There is also a kinda of cross-shaped artifact, there was suggestion that this is the reflection of LED`s edges. Anyway, this artifact is seen when distance between flashlight and illuminated surface is quite short.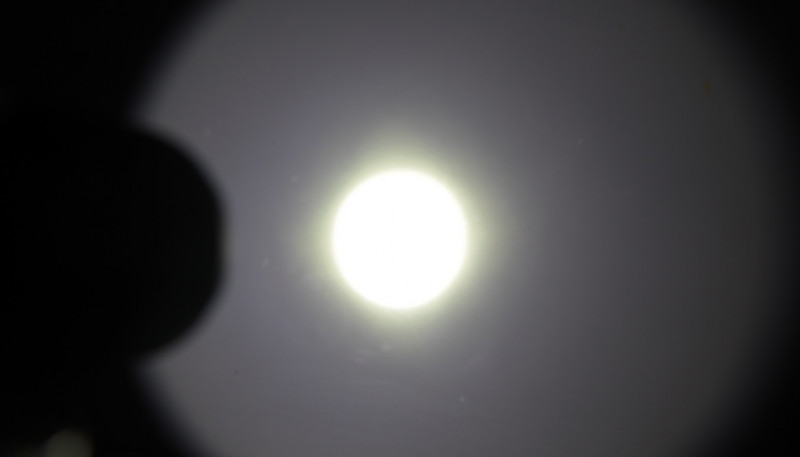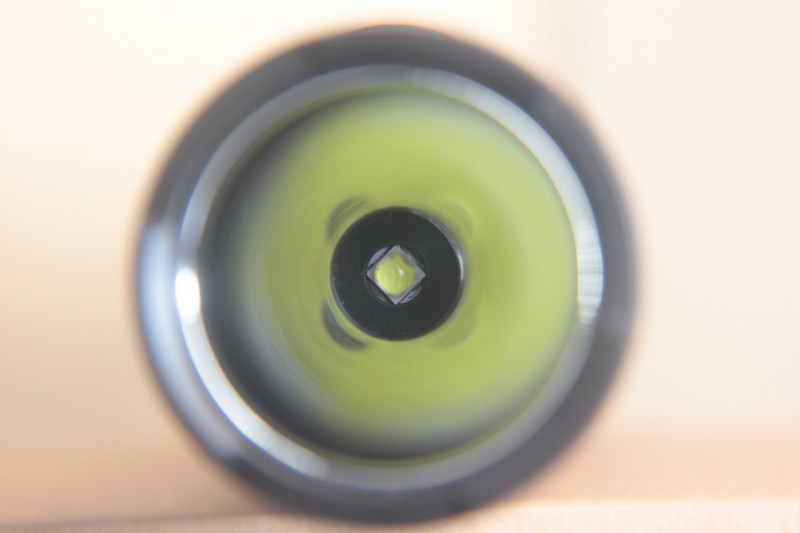 I measured *amperage *at tail, here are results: 0.04-0.078-0.286-1.19-1.69А (i checked turbo one more time. may be i placed my test leads wrong way.
now i see 2.02A.)
1.69 for 1000lums in turbo…hm…of course that is not precise measurments right at LED, but I still think this number is quite small. But still, for eyes turbo looks like stated 1000lums. So i`m little bit confused.
Variety of modes is good, convenient enough for situations from "oh, i`ve almost step at dog`s crap" to " what is that stumbels along over there, in the graveyard"
Pencil test *didn`t revealed any sight of visible PWM-shimmering.
*
About 7 meters to door.


About 15 meters


175meters to wall.

Stabilization is good. With such a battery, runtime will be enough for a lot of long-lasting needs.
OVERALL
SD26 makes a good impression. Of course there is a lot of 26650 flashlights around. SD26 is nor super-bright, neither laser-beam throwing. It is just simple flashlight for regular needs. But! It is compact, has 2A usb-charging port, and reasonably prices. Some other lights are brighter, some are smaller. But they are as well either more expensive or bigger, or there is no USB-charging port. This one, I think, is a good compromise for it`s price.
I`d personally add optional OP version and change strobe activation, for the rest SD 26 seems to be ok.