Is anyone else modding with the Boost HX? I've been pretty happy with it, planning on ordering more.
2 lights modded:
Lumintop SD Mini (23.5 mm I.D.): 81 kcd, ~1310 lumens (cal'ed at 30s)
Lumintop GT Mini: 332 kcd, ~1350 lumens (cal'ed at 30s)
In the SD Mini: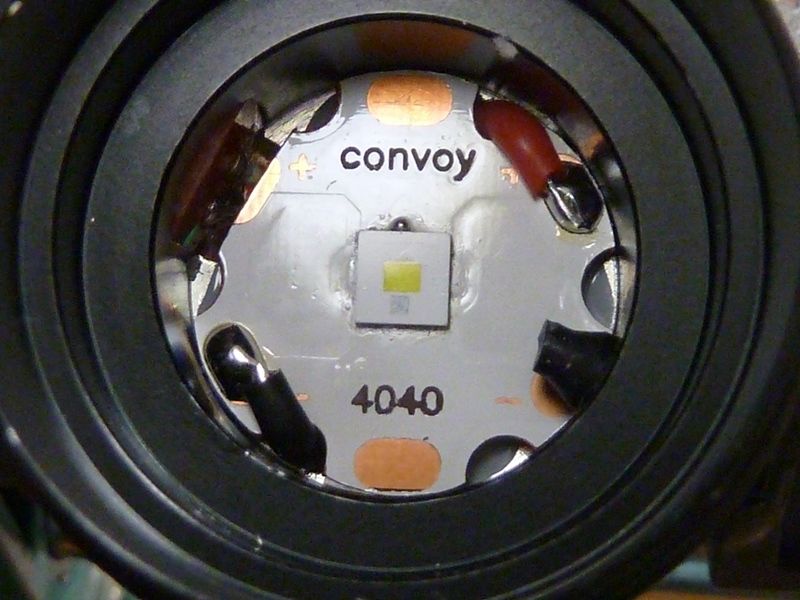 In the GT Mini, extra long 26 AWG wires:
For the GT Mini, Simon's 4040 centering ring with a 6.85 mm opening fits absolutely perfect!