A foldable solar panel is sooo useful thing for camping or any outdoor activity. You can charge everything from a small power bank to a powerful portable power station-solar generator. I got my hands on the second generation of the Towerwin folding solar panel, so here is my review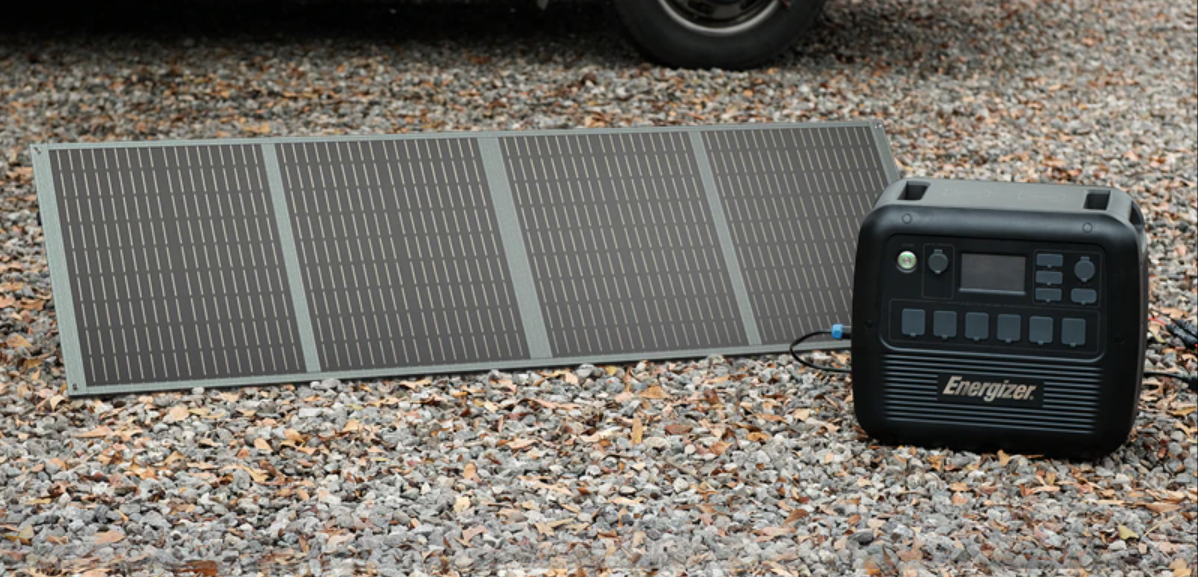 You can buy Powerwin PWS110 solar panel:
➤ AMAZON
Specification:
Model name Powerwin PWS110
Power: 110w
Outputs:
DC5521 output
USB-A 5V/3A,9V/2A,12V/1.5A (BC1.2/DCP/QC2.0/QC3.0/AFC/FCP/SFCP)
Type-C 5V/3A 9V/2A,12V/1.5A 5.42A
Working voltage 19.68V
Working current 5.10A
Dimensions: 42.5*37.5cm folded
42.5*150cm unfolded (+5cm with a piece of fabric with eyelets)
PACKAGE AND APPEARANCE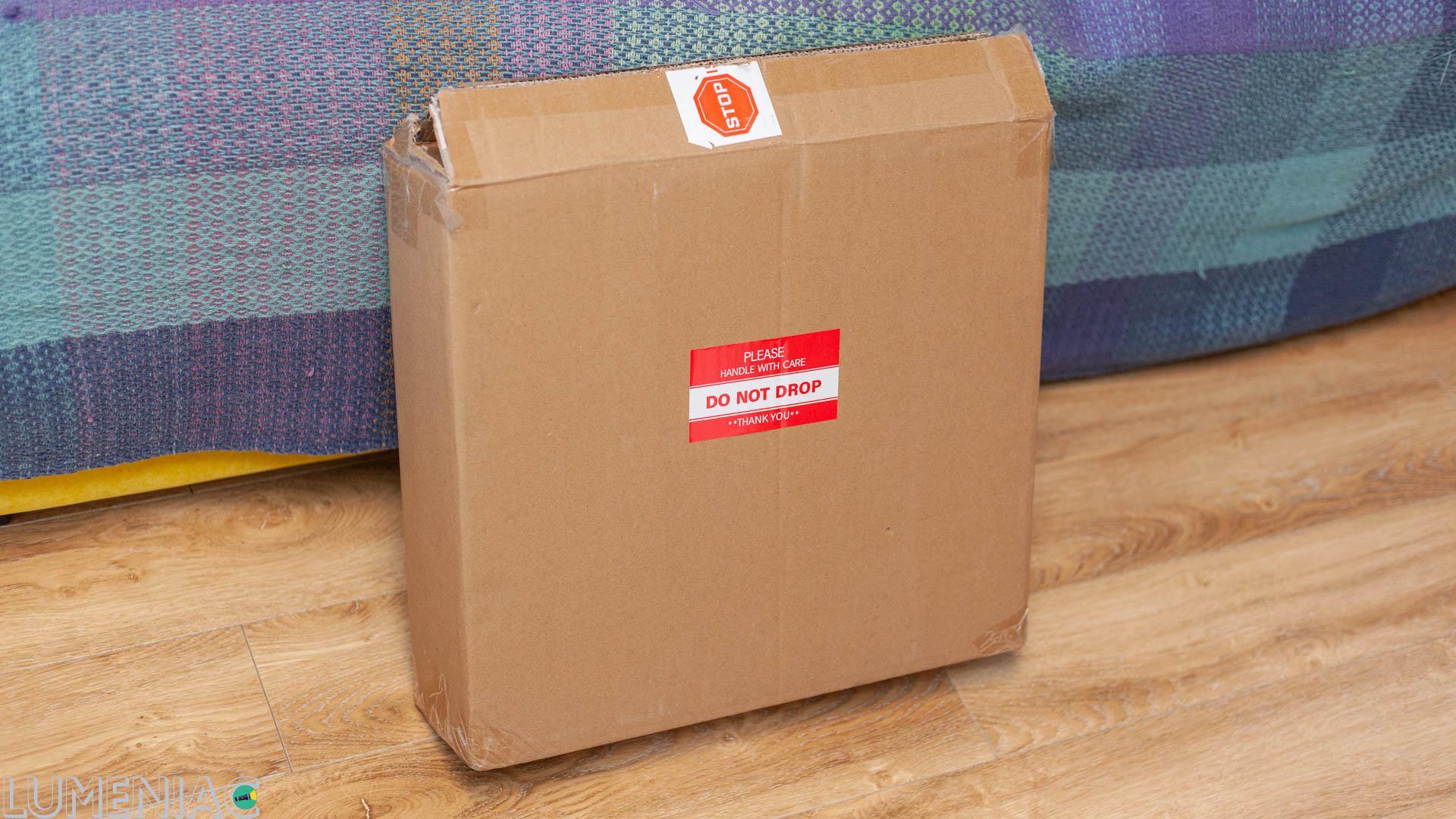 The panel is in the middle of two pieces of thick foam rubber. If you don't jump on the box, then it will arrive intact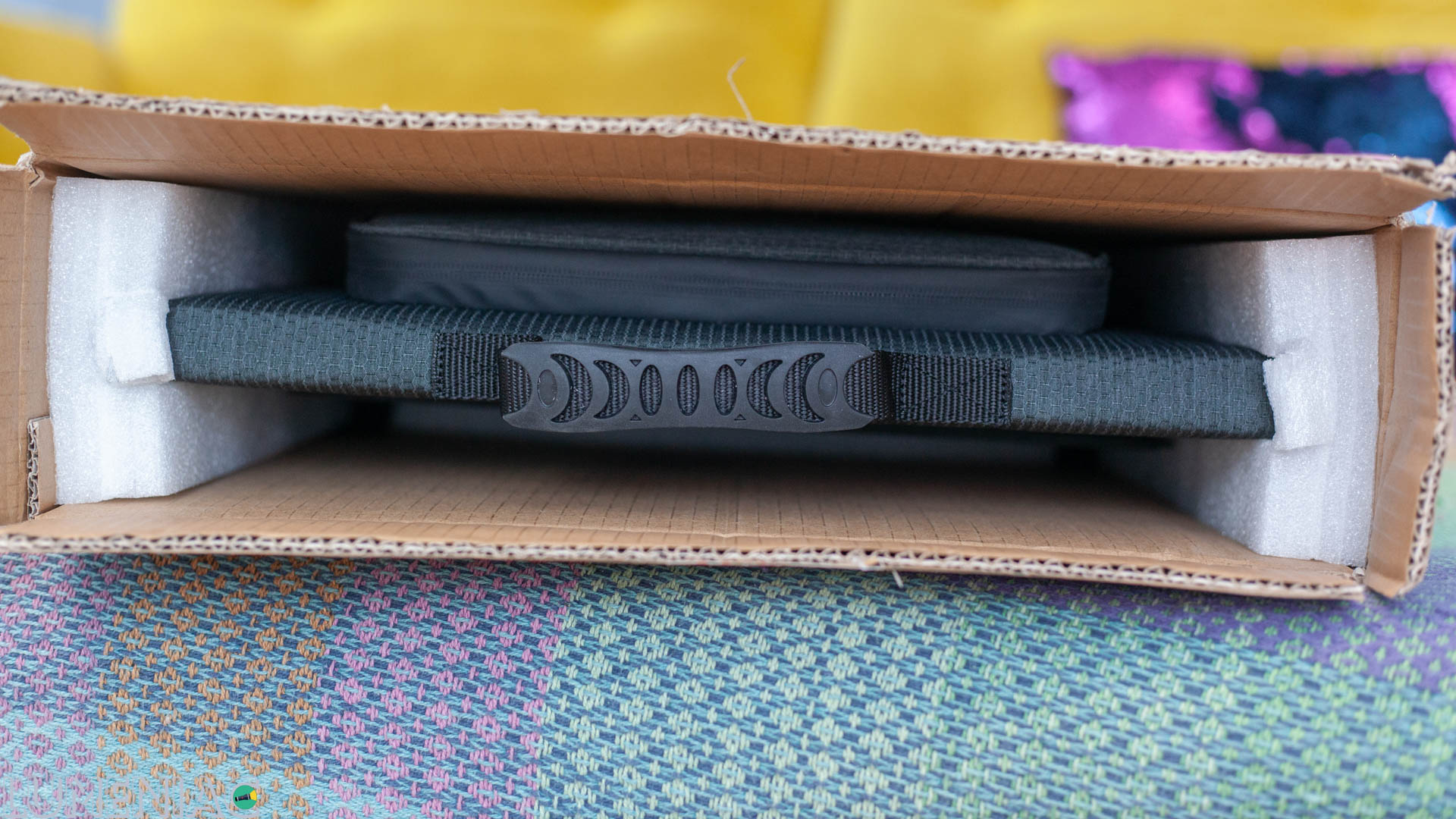 As usual, all the additional stuff is in pocket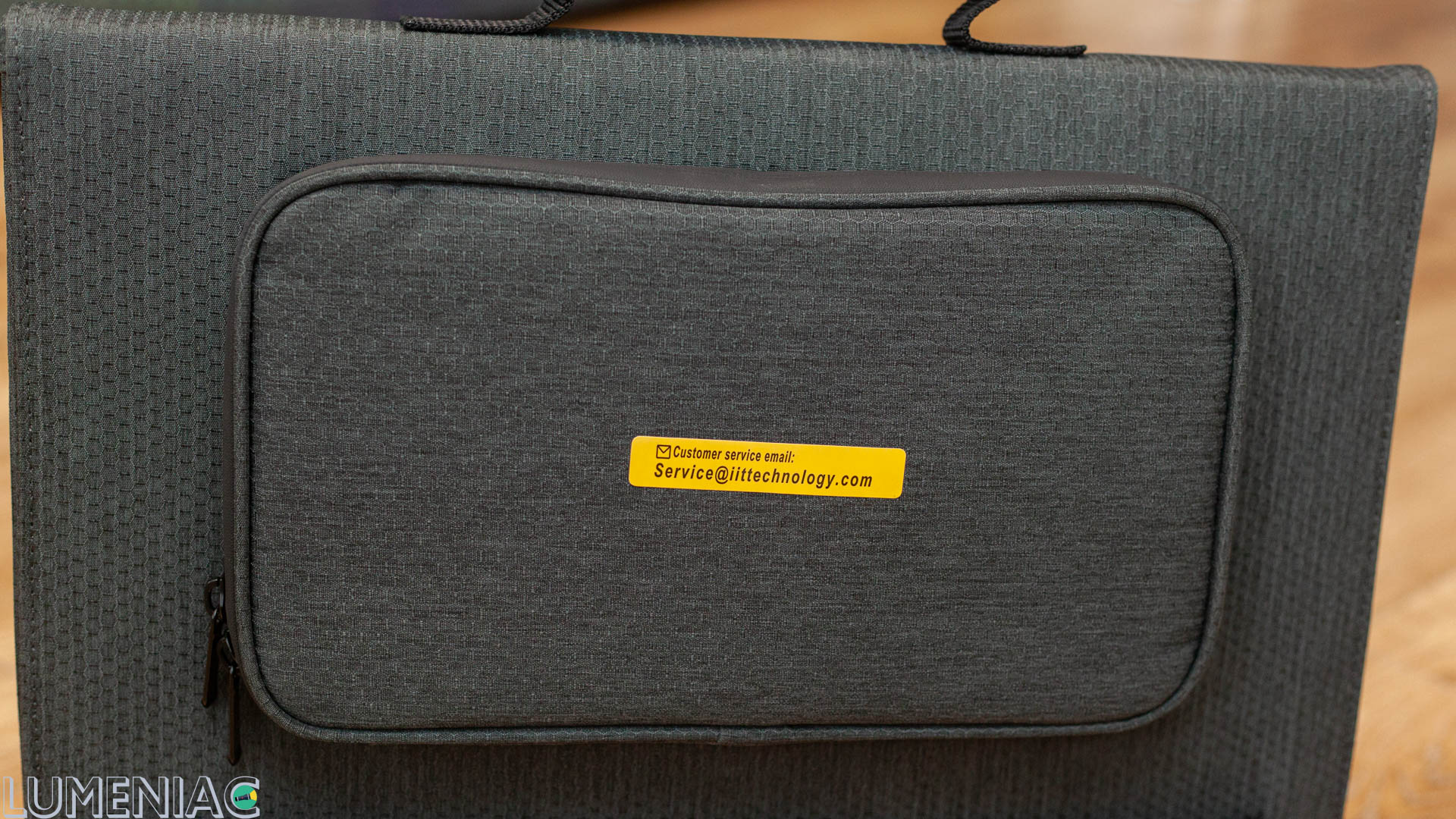 The kit includes the panel itself, a built-in black-red 2m MC4 cable and a set of adapters.
But…there is no cable for these adapters. Here I added it in the photo, as a reminder to buyers take care of buying it. Although, i must admit, if you have an adapter MC4 -> 5521 (it is included in the Energizer portable power stations), then you can do without. But still, for such a price - it should be in kit.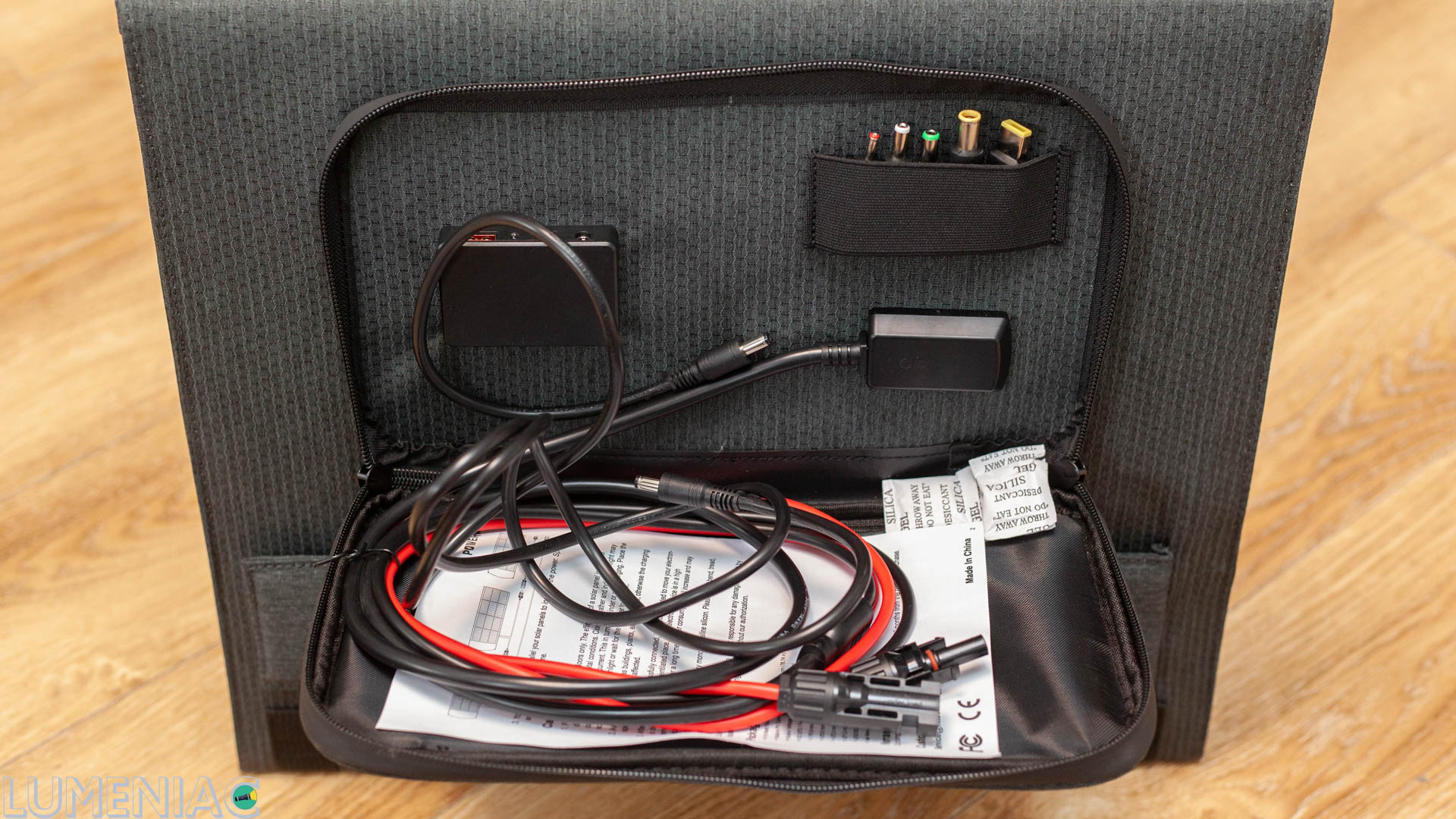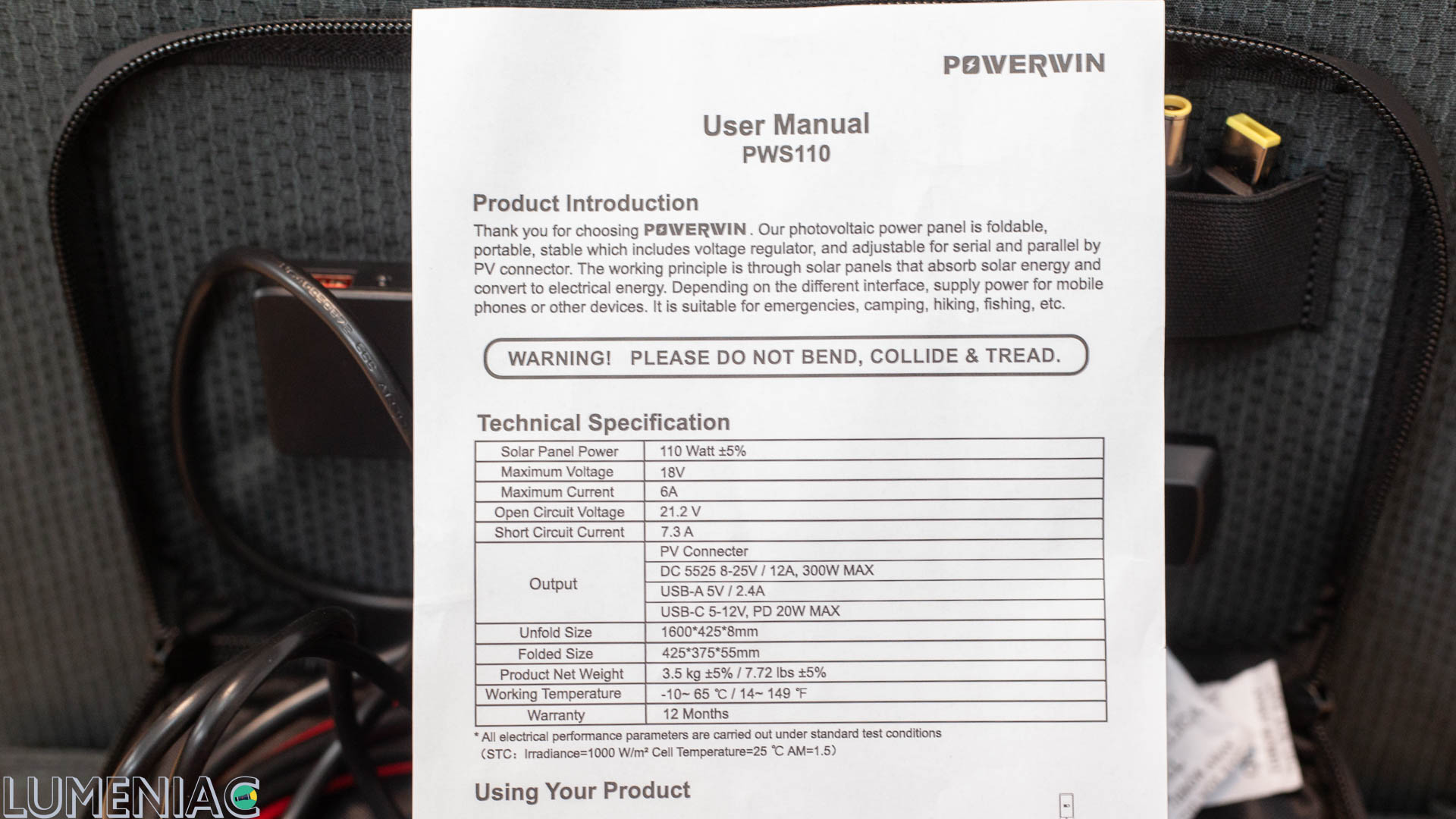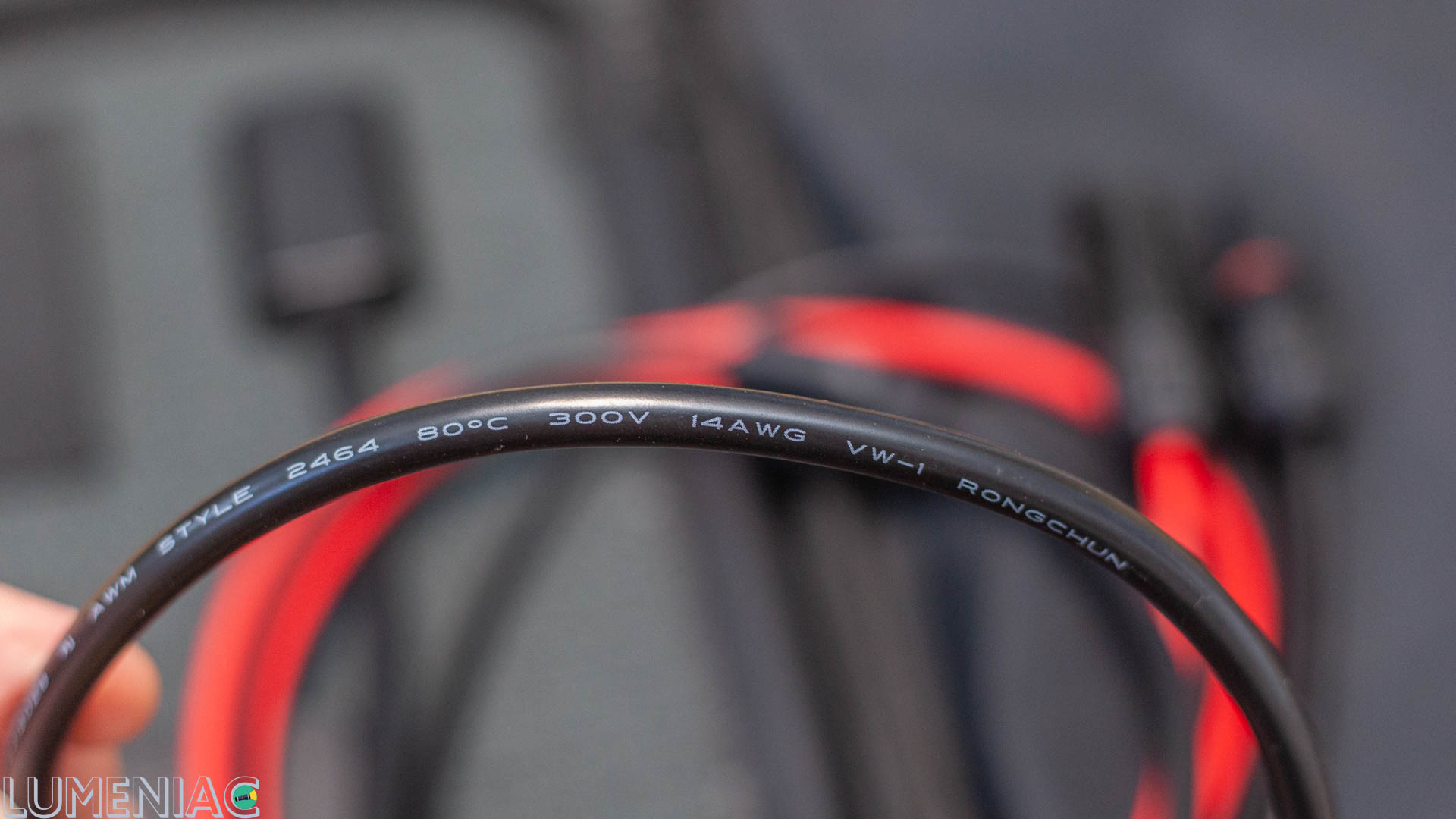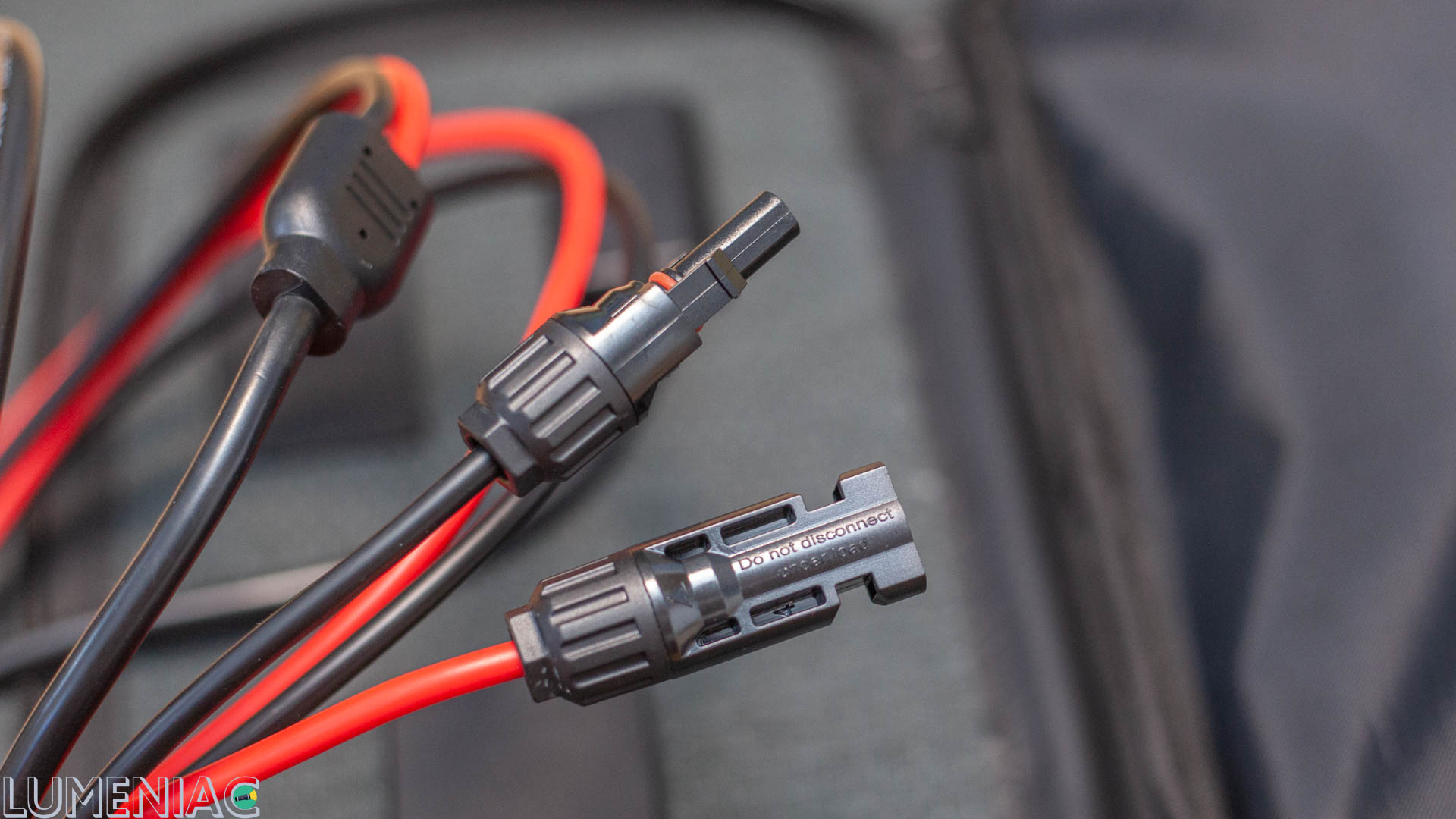 What else is inside the pocket?
The first generation had a converter with 2 * USB-A and one USB-C output, and a cable with 5521 pins was built into the panel. The last is an advantage as there WAS a cable, and the disadvantage that it can be pulled out from panel and you will have to disassemble it to solder it back. Not just to plug it back, like usually.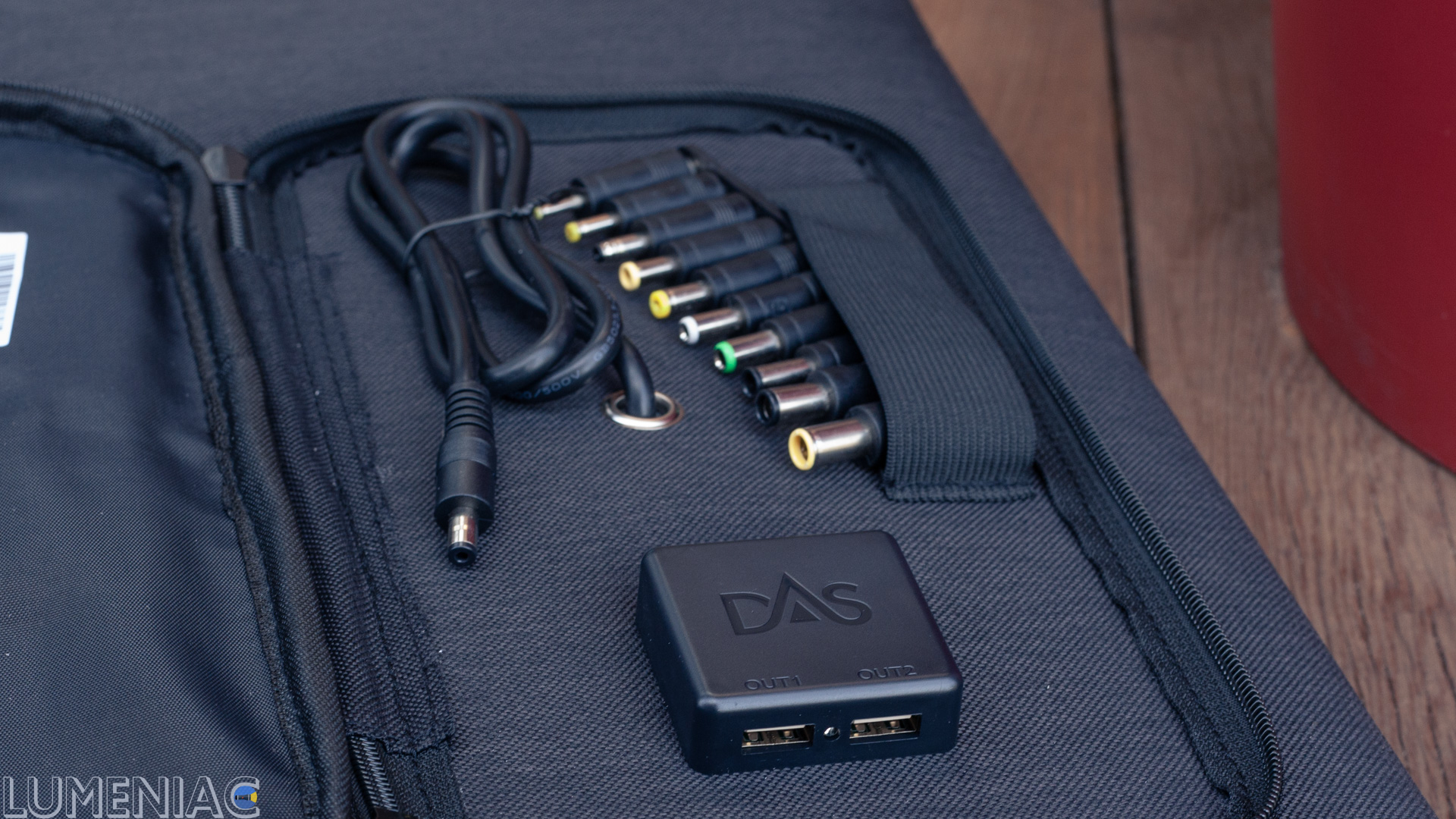 New generation of solar panel has Type-C , but now there is only one USB-A output there. I dont understand why they reduced number of so used USB-A outputs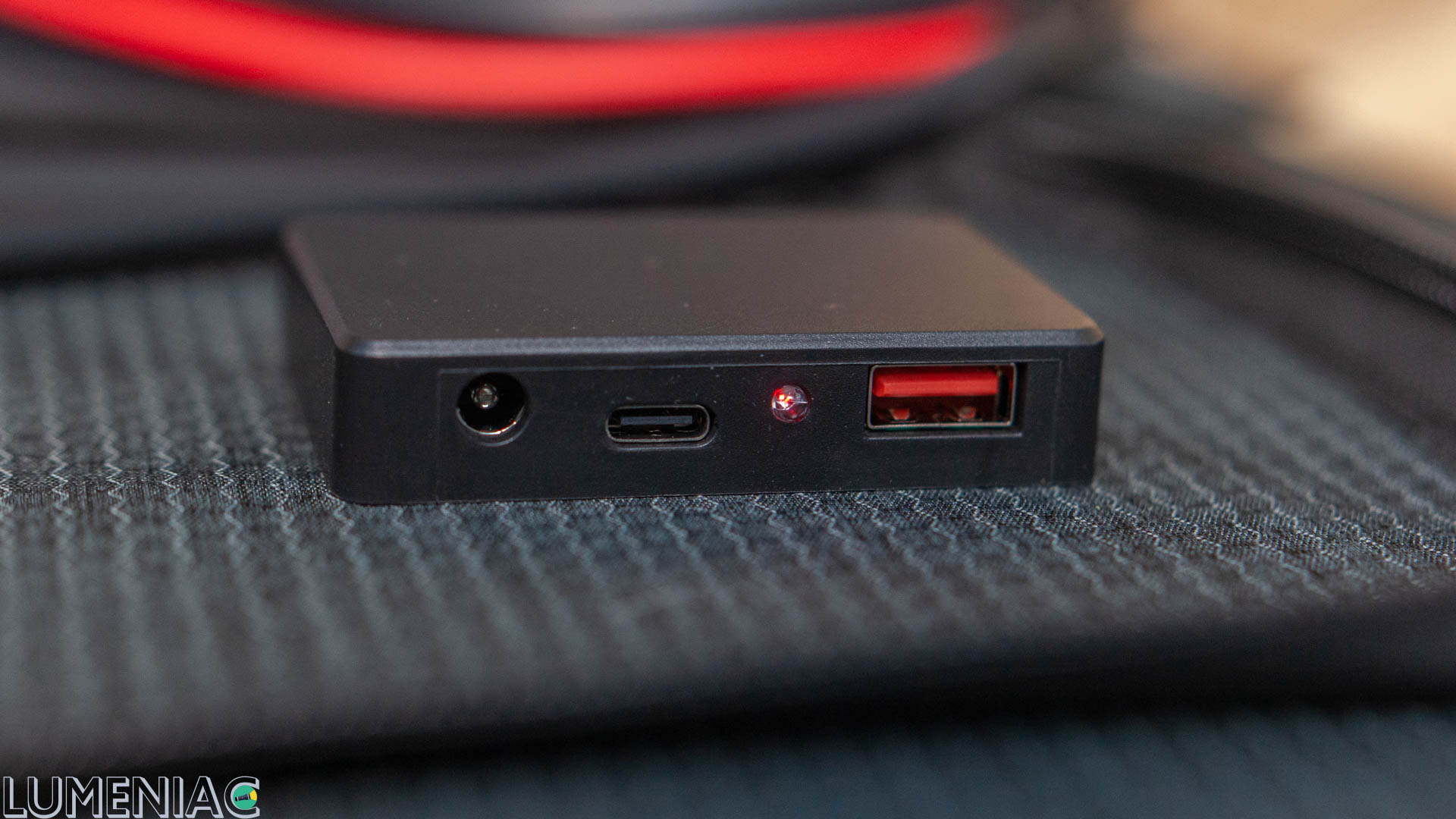 There is also a built-in cable. It is significantly longer (2m), but it is MC4. You can see some pics of it above. They are good for linking several solar panels in chain, serial or parallel.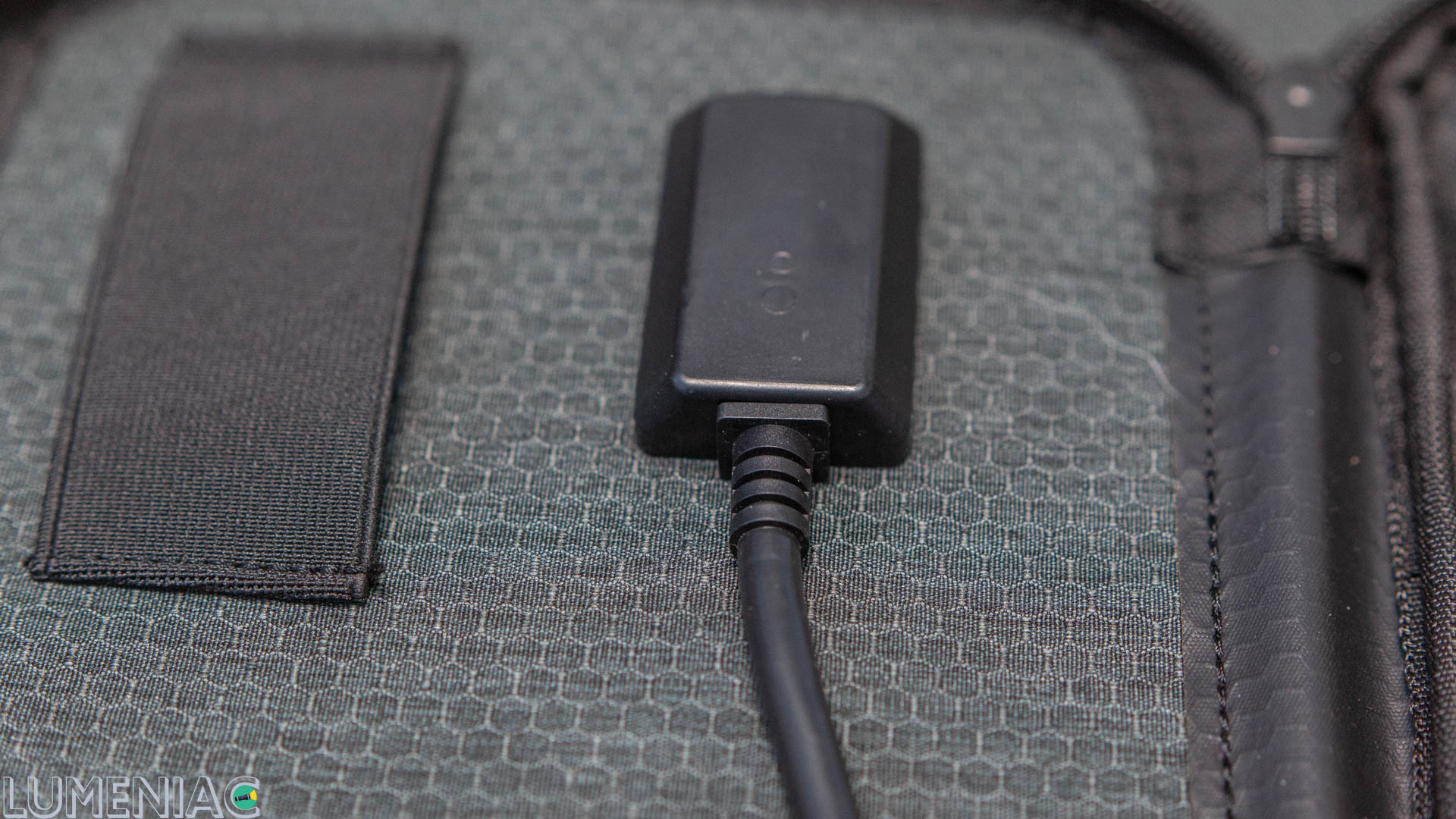 This is a common standard for solar energy and for someone such a connector will an advantage, exactly what is needed. But you cannot directly charge portable power stations; an adapter is required. Here it is below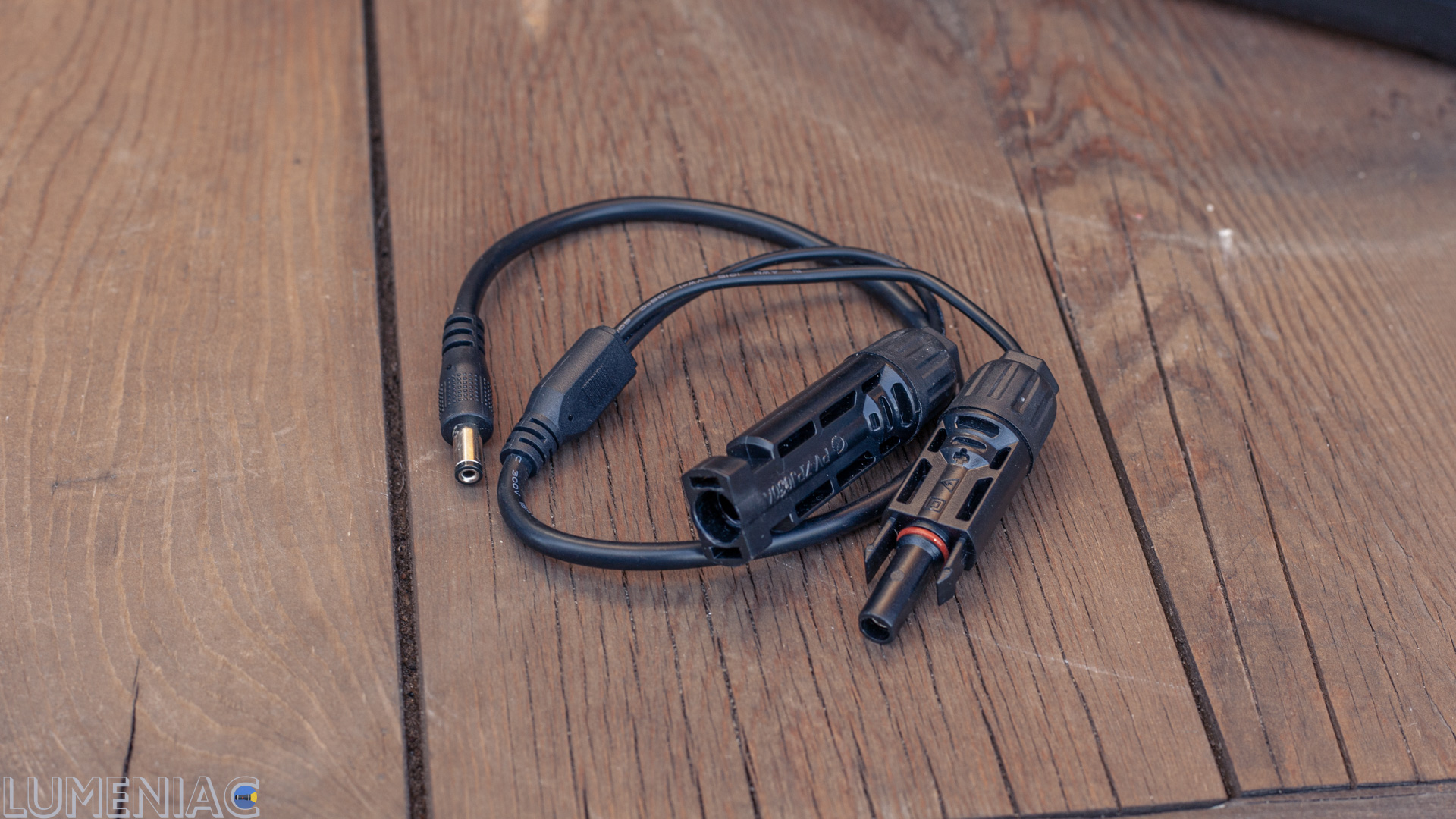 Energizer stations have it in kit. But some do not (in the same Nitecore NES1200), and then the manufacturer tricked himself.
And here is the folded solar panel against the background of a pair of portable energy storage devices: Energizer PPS320 \ Energizer PPS700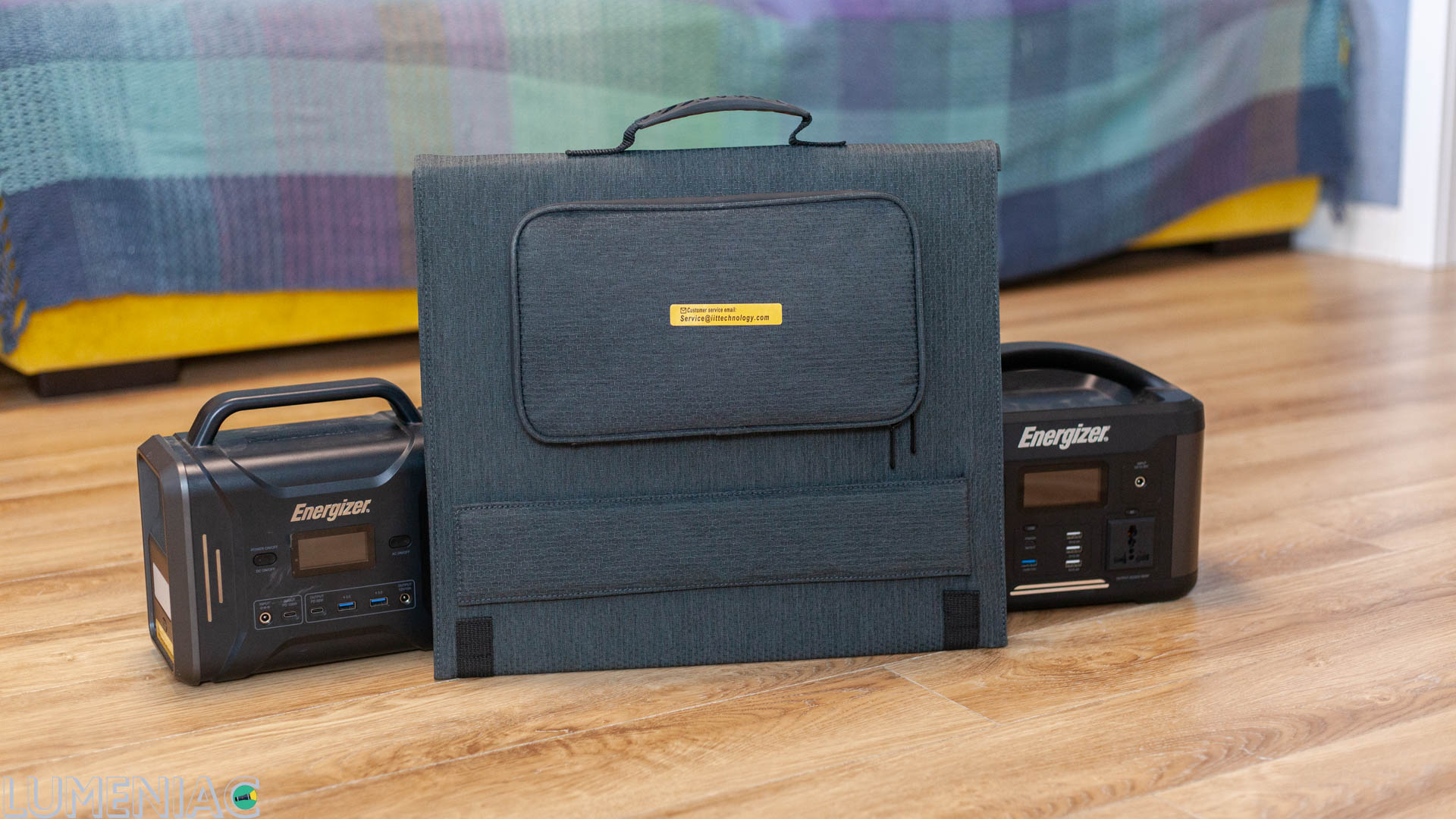 In addition to the obvious difference in size, it is clear that the fabric and it`s color have changed. Now it is some kind of swamp green with additional "honeycomb" knitiing. The latter, it seems to me, is not only decorative, but also useful in terms of wear resistance. However, I believe that the classic rough "Oxford" fabric of the first panel is *ver*y durable.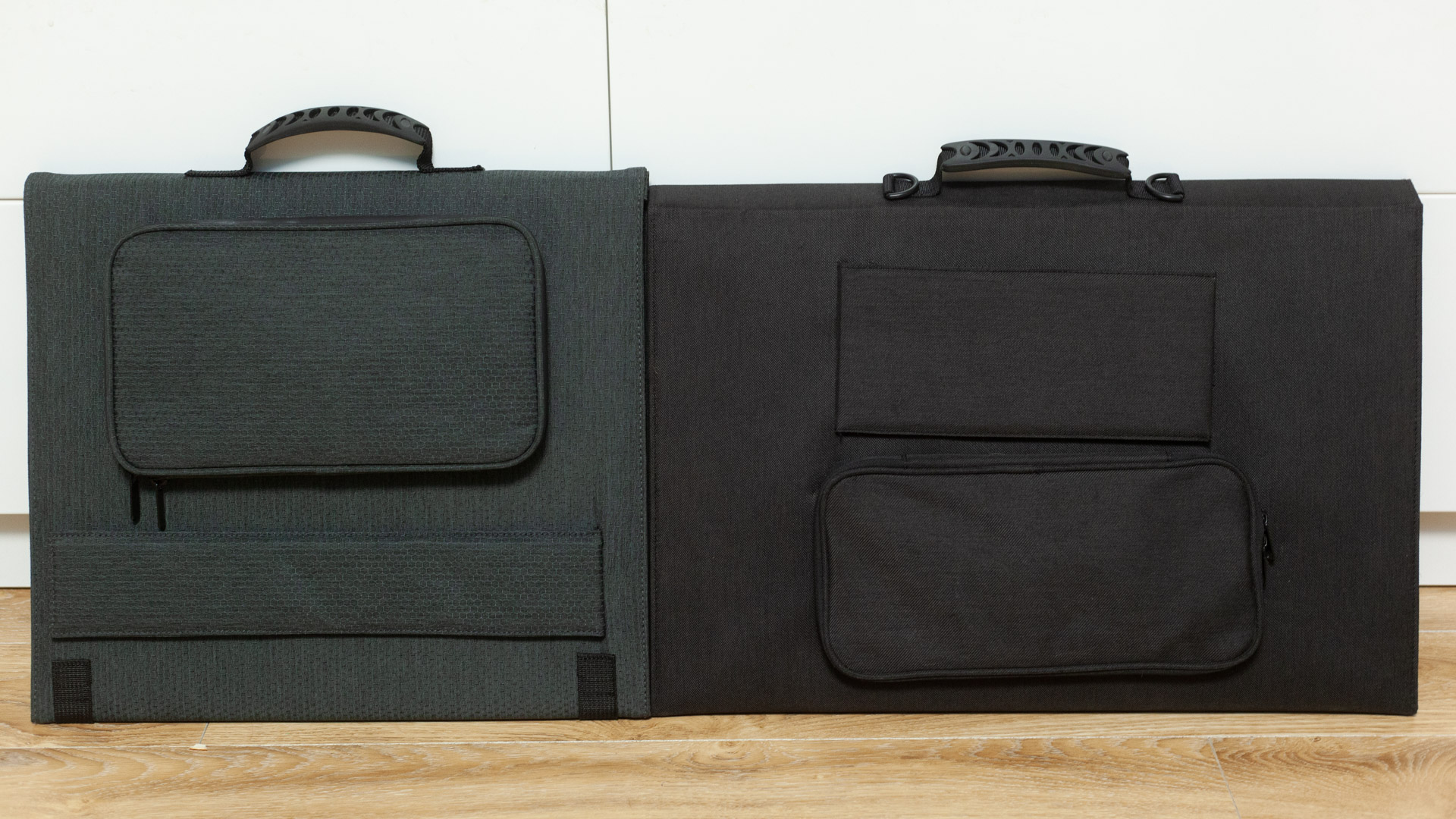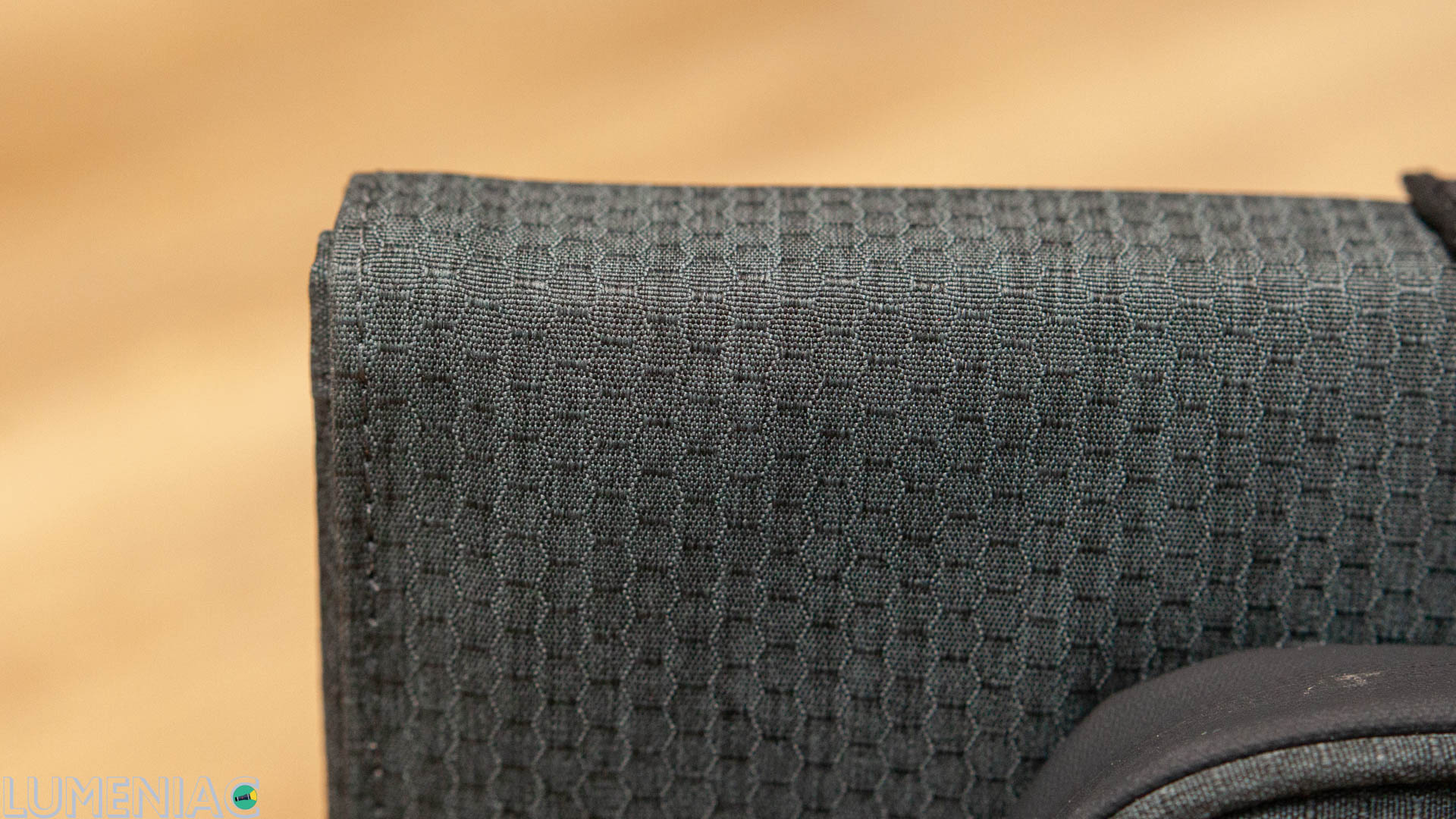 The second difference is the compartment zipper, now it is rubberized.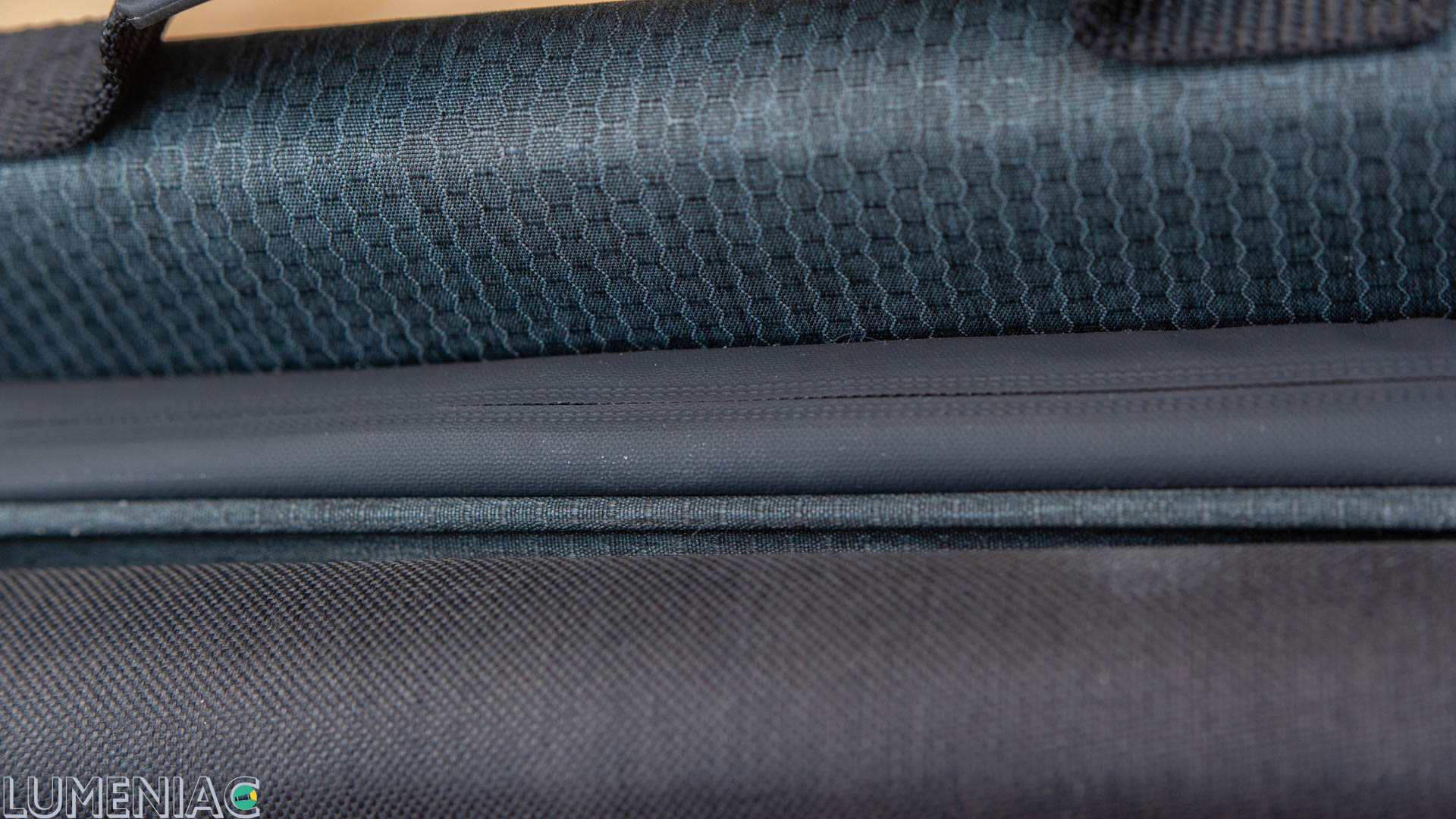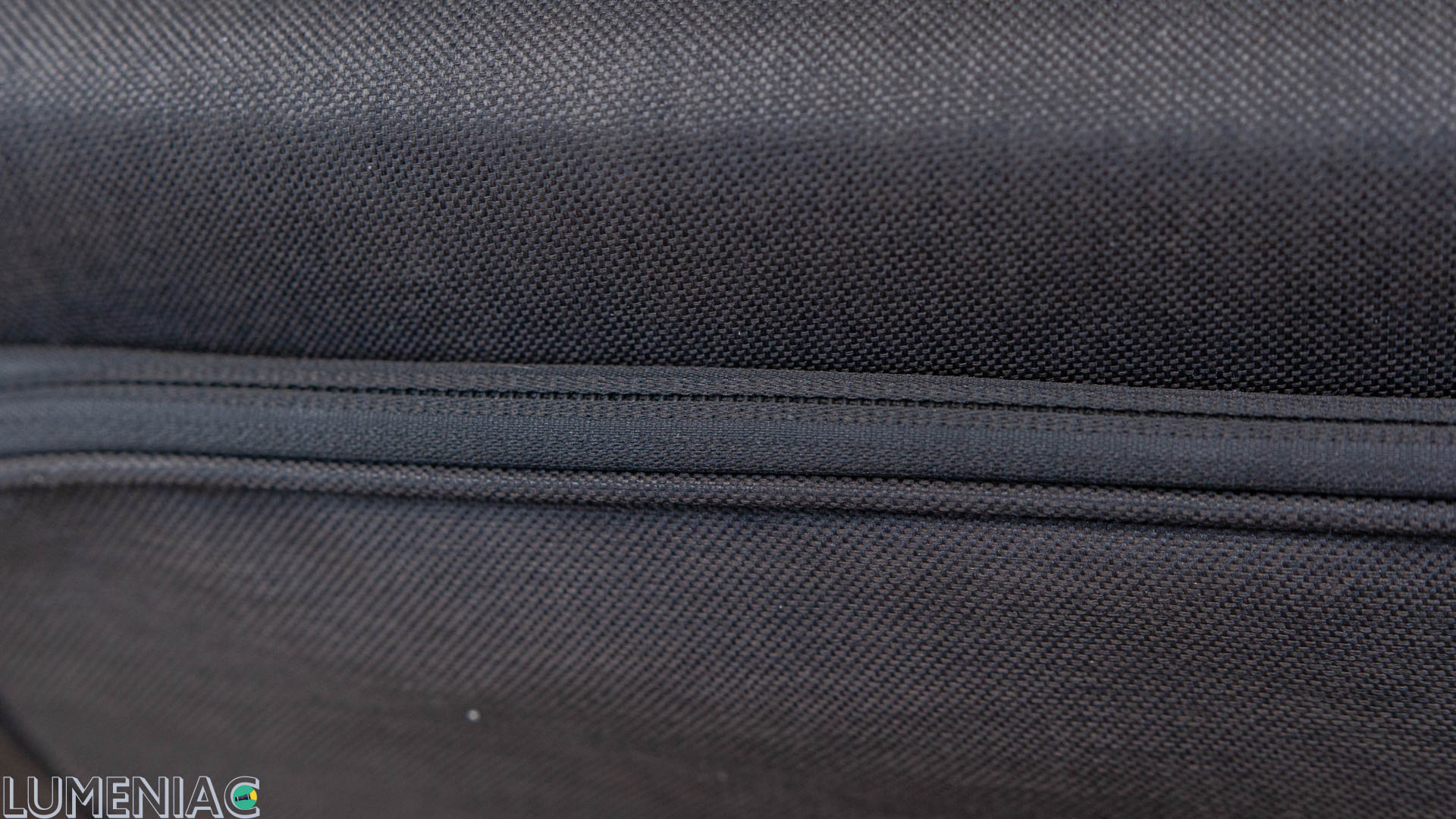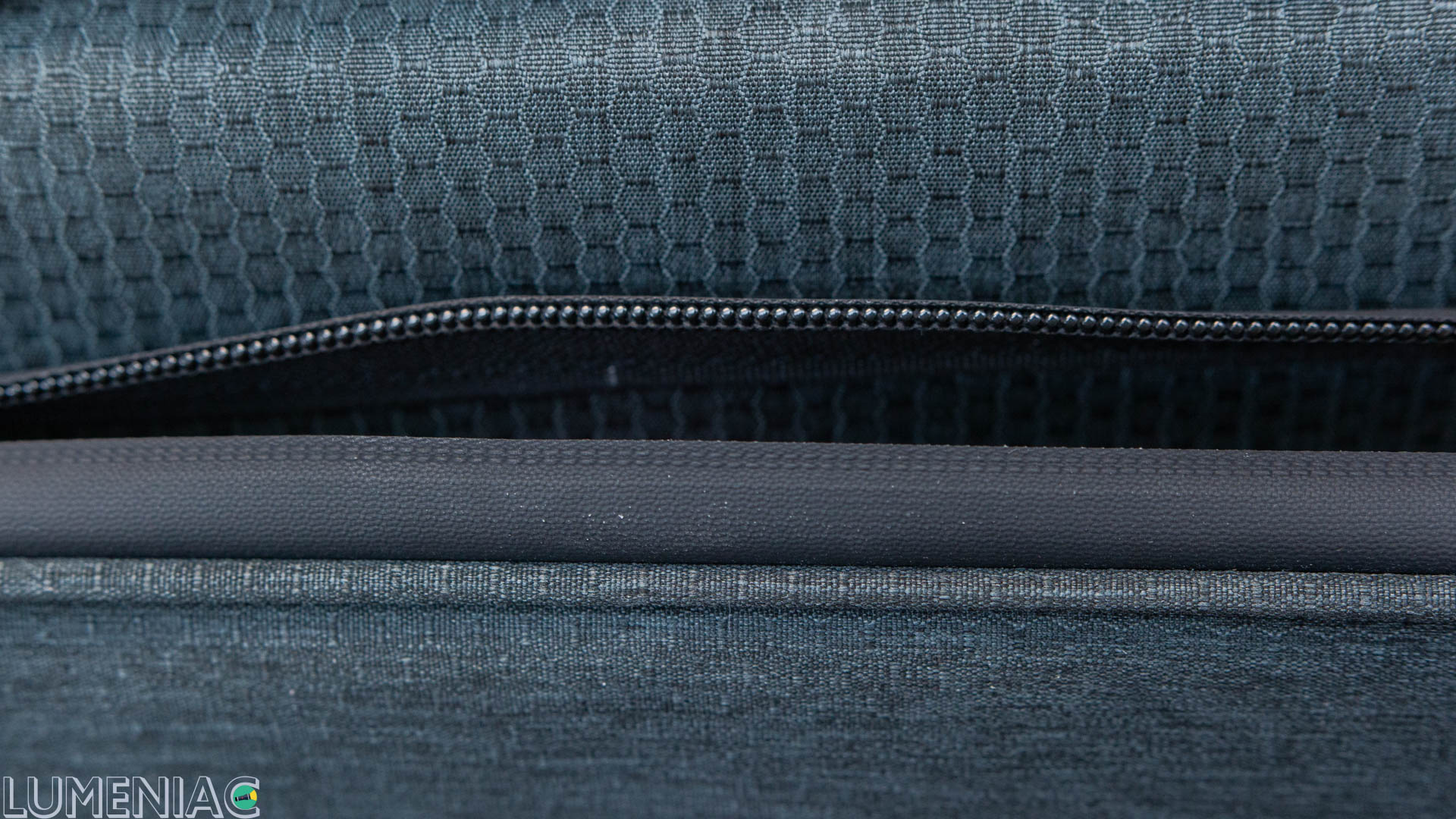 But all this is not as important as finally having legs that are normal in length! The difference of 12 cm compared to the 25 cm of the first generation translates into the ability to comfortably install the panel in the morning and evening hours, when the sun is still low. Believe me, this is actually convenient and can result in a decent additional number of watt-hours.
The handle is slightly softer than the first panel, but they both are really comfortable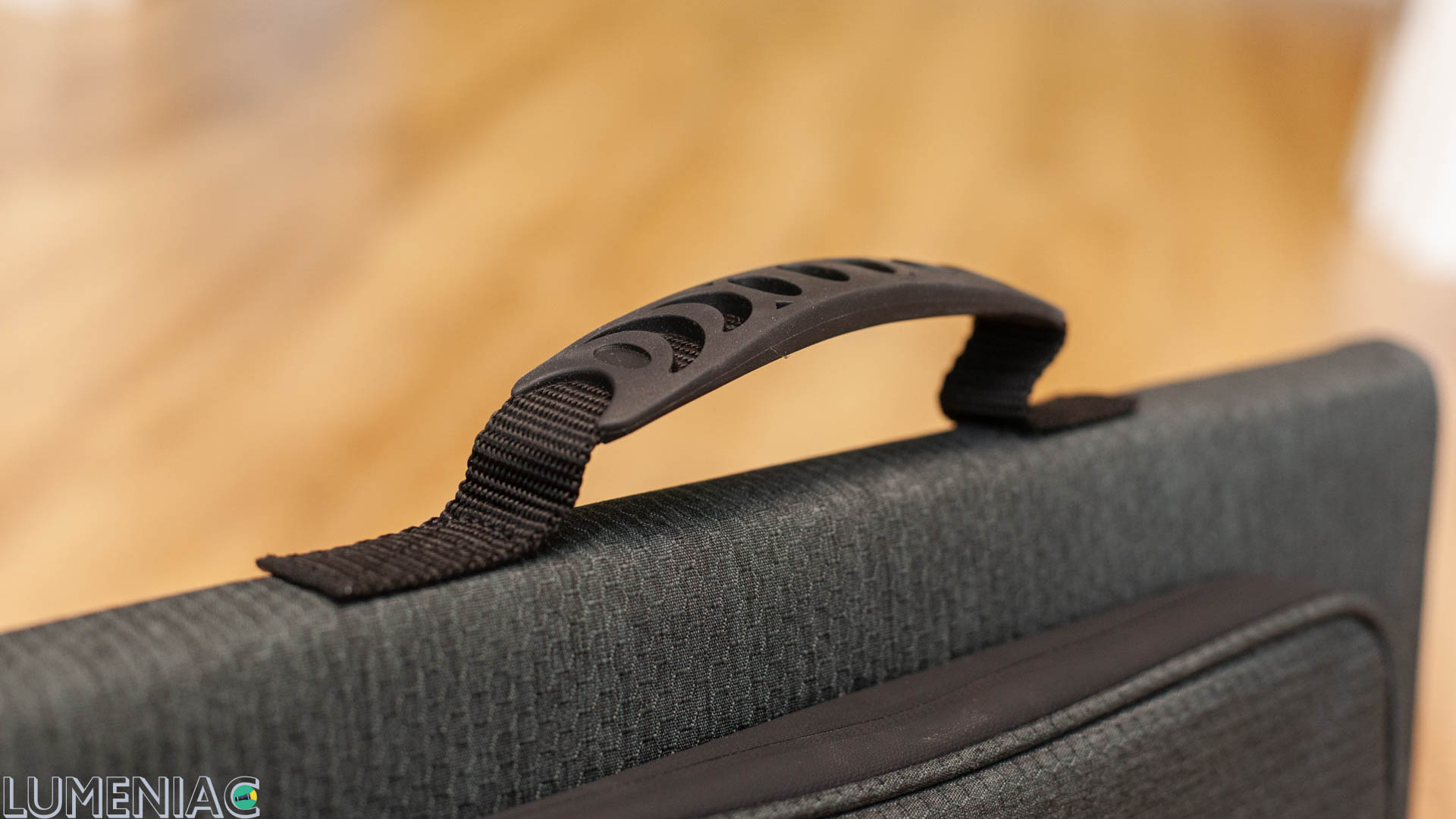 So, the size is smaller. But how Powerwin claims 110w vs 100w of 1st gen of solar panel?
And the difference is simple. In the first generation, there was somewhere between 2-3 cm of empty, unused space. The working area of 2nd gen solar panel is much closer to the edge of the fabric.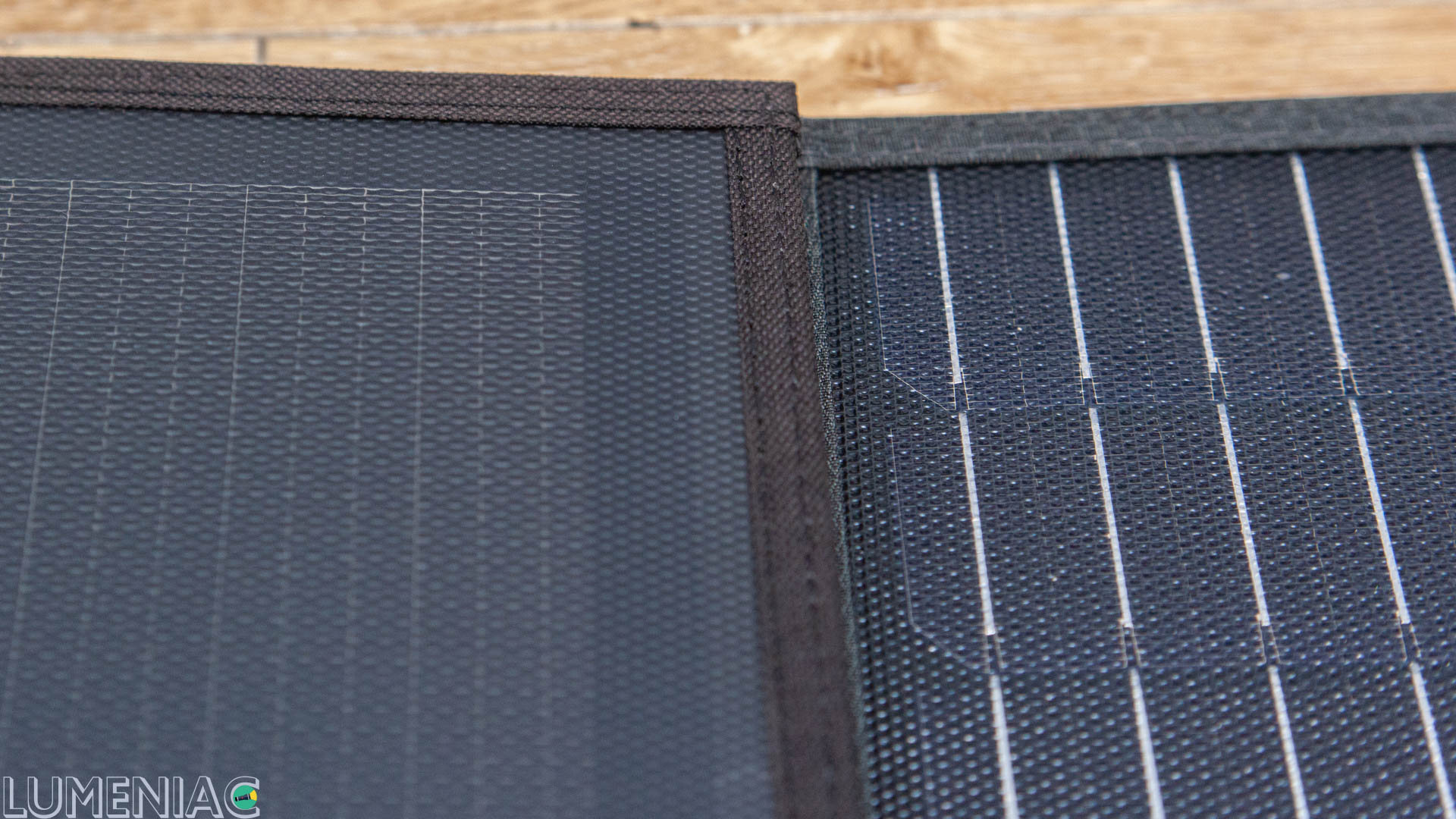 Through the lamination, you can see that the panels themselves have changed. Increased paths and the distance between them. All this looks like some kind of laminar armor. I wonder why they did this if the old panels worked just fine? But, anyway, i don`t care as long as it works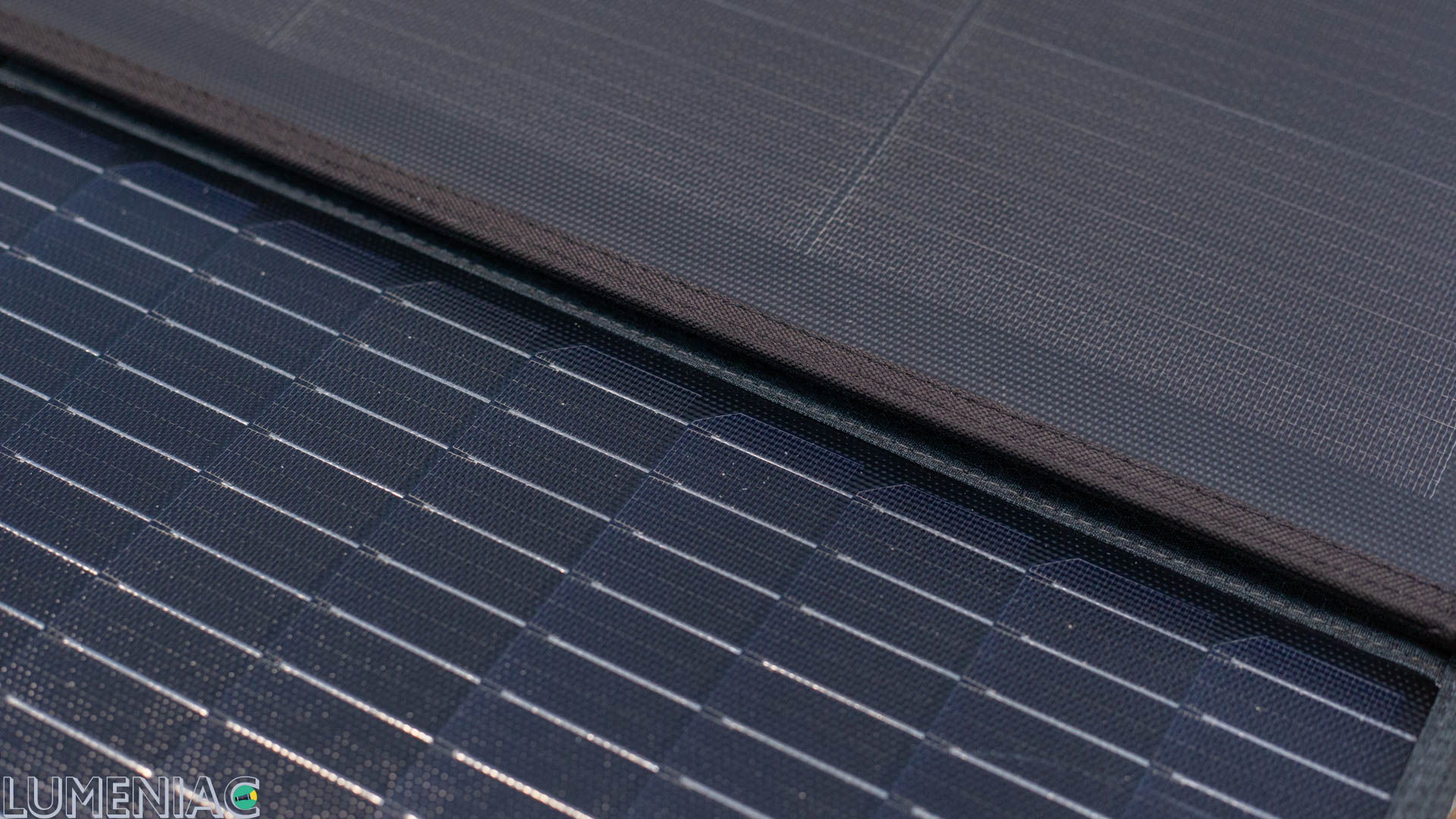 Size Comparison:
and

#2

stand for first and second generation respectively
overall size of solar panel size 36*53cm \ 14,17*20,87 inches
overall size of solar panel size 38*43cm \ 15*16.9 inches
The size of the working part of #1 is 27*47cm (10.6*18.5`) It turns out exactly 0.5 sq.m of the total area
The size of the working part of #2 is 34*40cm (13.4*15.75`) . It turns out 0.54 sq.m.
That makes everything clear. 100w was declared for 1st gen, the new one has a 10% larger area, so 110w was declared.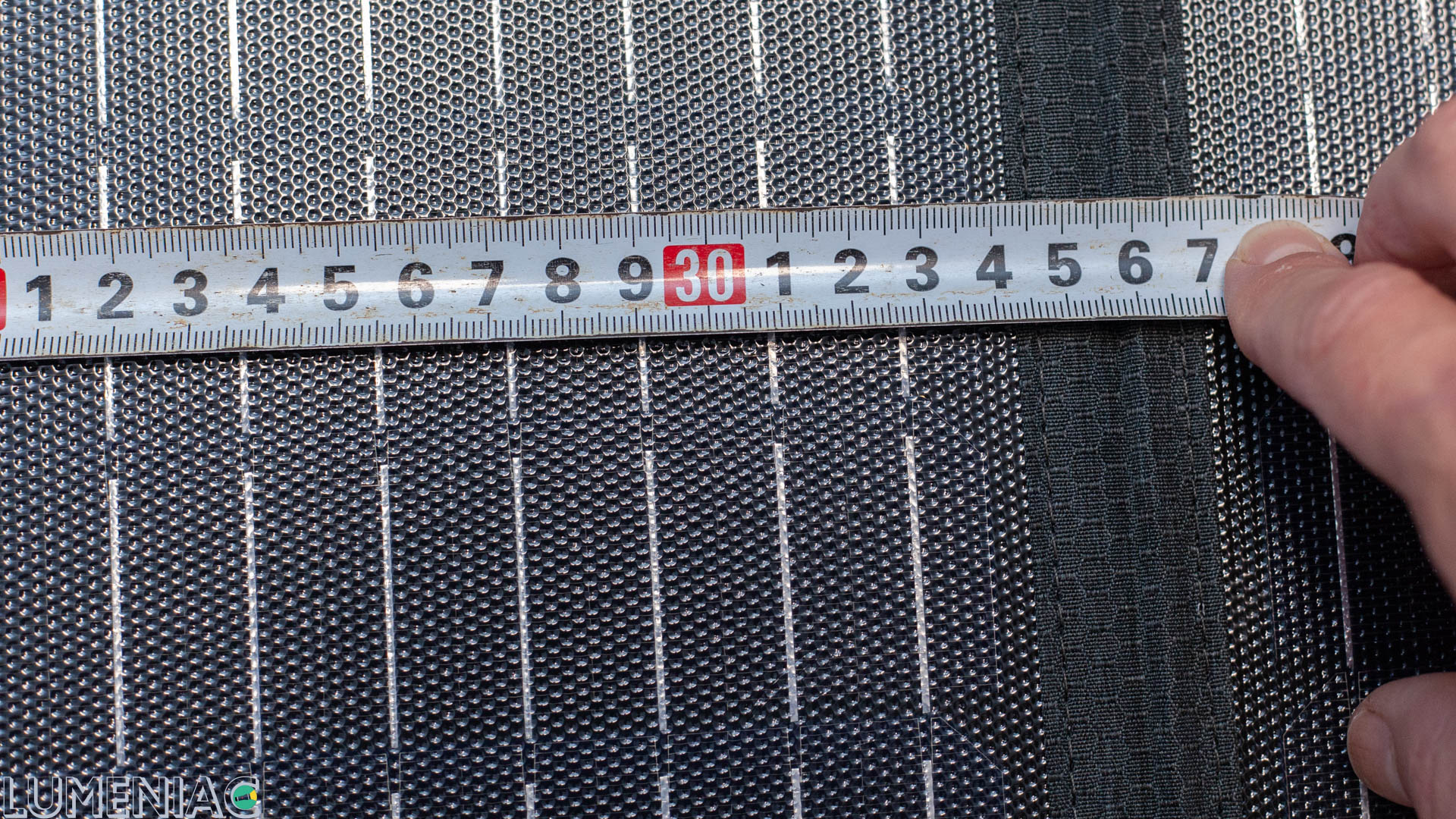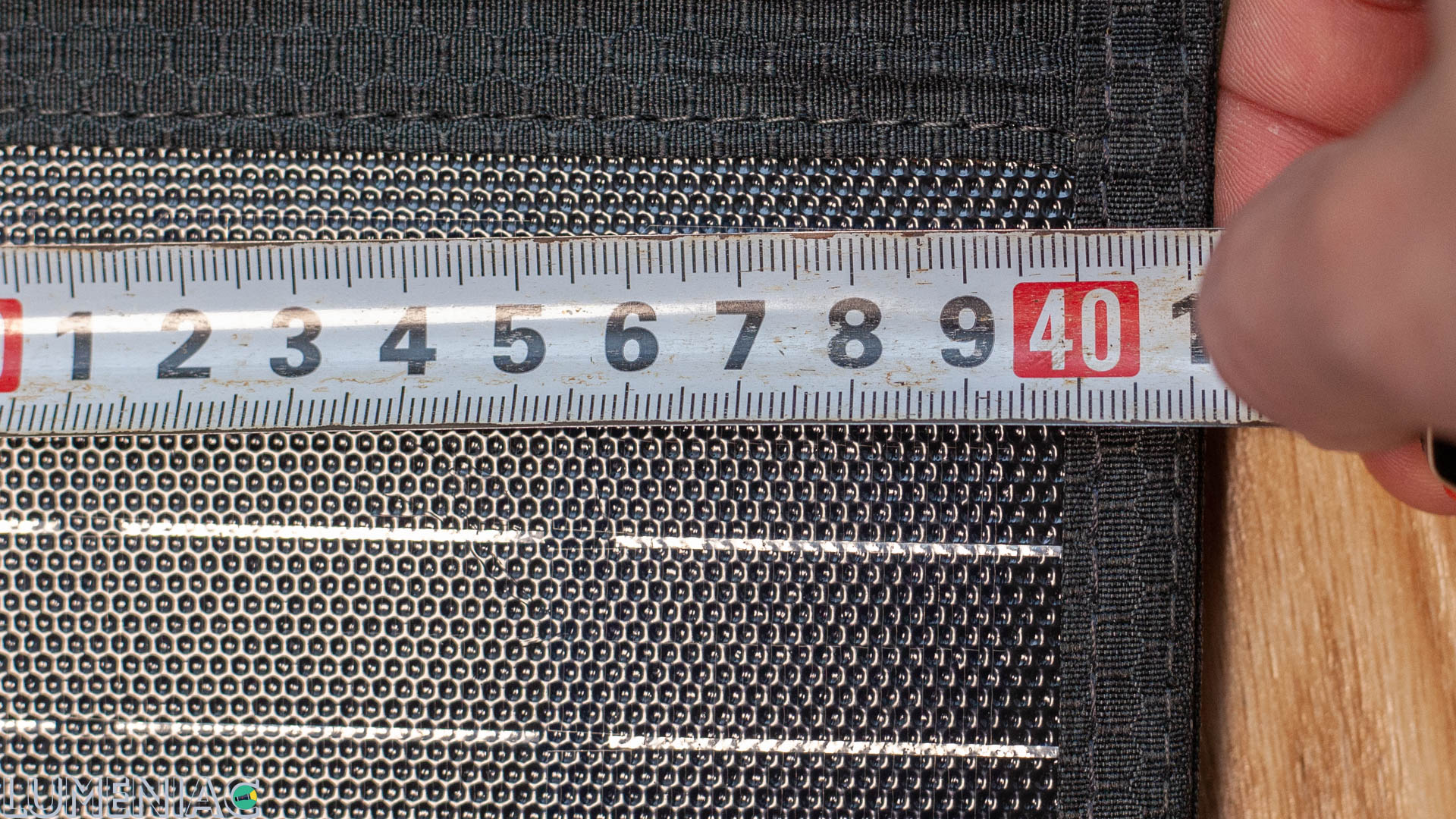 SOLAR PANEL POWER TEST
Unfortunately, the panel reached me at the end of September, literally a couple of days after the long period of clear sunny skies, ideal for testing a solar panel, ended. -(
The next window of clear skies did not open soon, only on October 25th. And even then the sky was only relatively clear, there still was a light-light, but noticeable haze of cloudds.
Once again. Test conditions were far from ideal:
late October 51,672N
this is NOT southern place. The same as Vancouver and Strait of Dover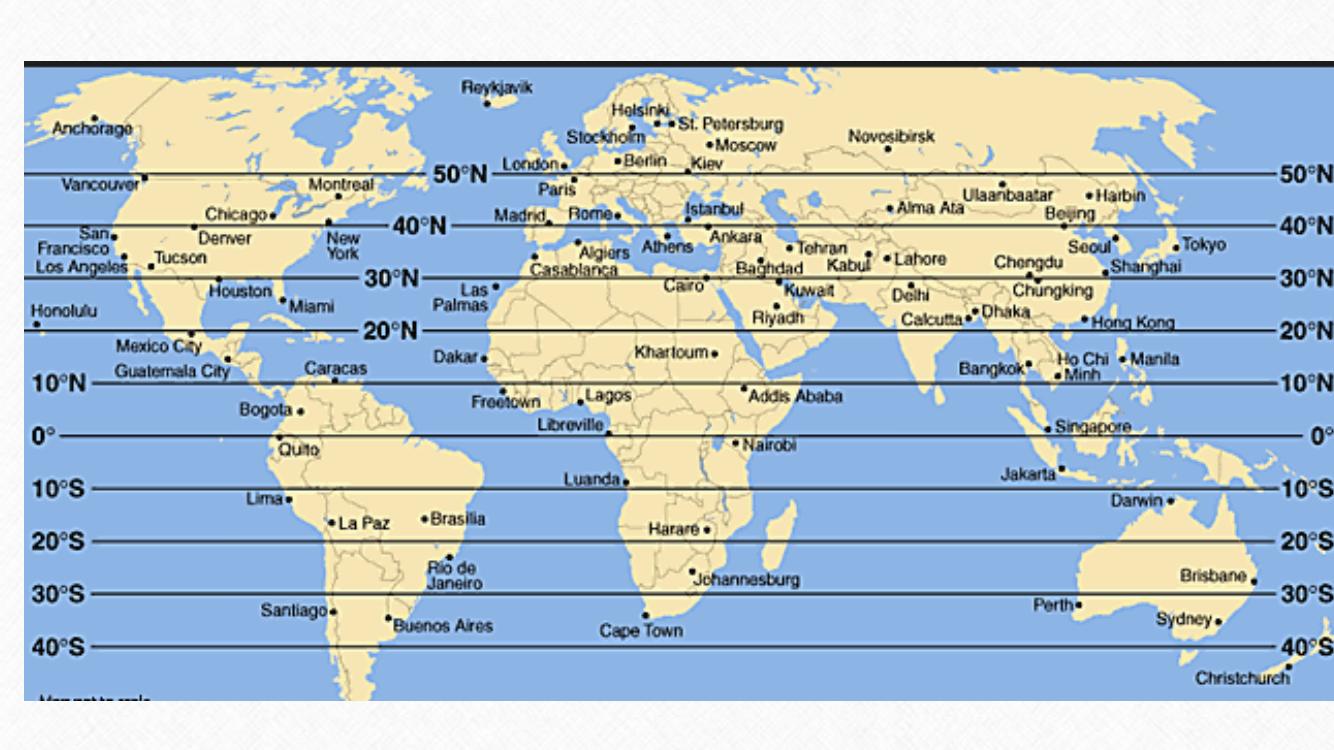 Accordingly, the only way available to me to assess how powerful a solar panel is is to compare it with a known standard, which was 1st version of the Powerwin solar panel. I did a review of the Energizer PPS700 portable power station and you can see that the panel put out even more than 100w there.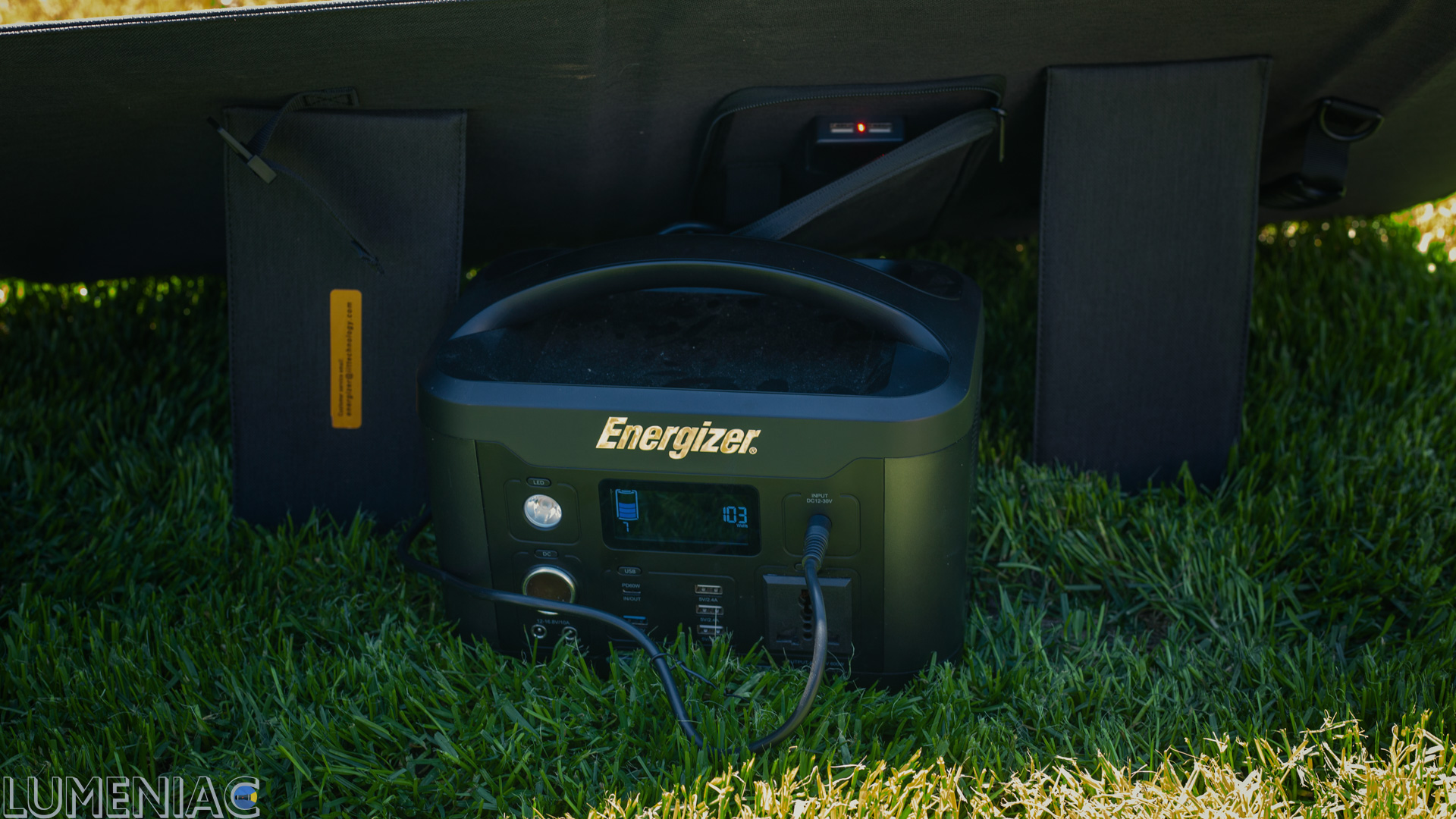 BTWm I'm sure that somewhere deeper in South, in the latitudes of the Caucasus-Crimea it was possible to knock out 110, 7 watts is not such a big difference.
In general, it is this panel that will be the standard for test. BTW, when 6-7 months pass and May sun will appear on sky, I update the review. Then in June as well. I have no interest in getting rid of the solar panel. Like camping lantern, this is the subject of my great affection.
So, in these rather difficult conditions, the 1st gen of Powerwin solar panel knocked out 61 watts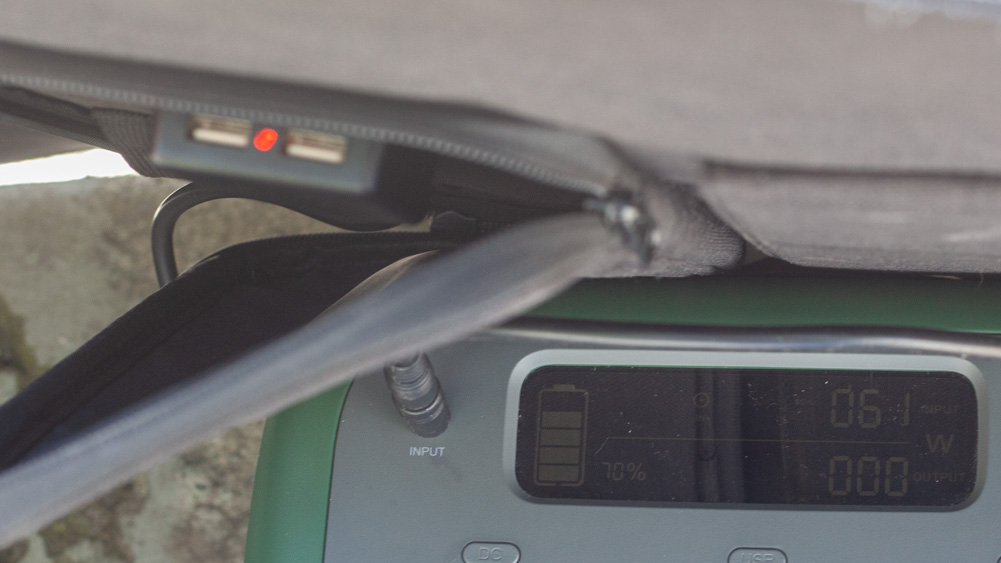 And… (drumroll!) the new panel knocks out the same amount. That is, at least, it is not worse than the first version of the panel. But, on the other hand, its working area is 10% more … i.e. should be somewhere around 66-67 watts!
In any case, I think even this result is very good, given time of year, and shade of clouds on sky. Do i believe in 100W+ in hot summer day? No doubts.
OVERALL IMPRESSIONS
Powerwin made a very functional folding solar panel. It is also amazingly compact, high quality and stylish. And expensive by the way, too. But expensive relative to some outbred models of dubious power. If you take a foldable panel by any well-known brand, then new Powerwin panel cost may be even less.
To be fair, U can get 100w can from a mongrel panel and pay less foth this. The only question is that the efficiency there will be much lower, which means that such a panel will be much larger. Dokio considered to be a large manufacturer on Aliexpress with a lot of orders. And their largest 300w panel gives away only 200. So Dokio should be 50% larger then size of my first Towerwi solar panel to gain the same wattage (measured and comfirmed). In short, you can get 100w for less money, but this panel will be really larger.
So, what we have in this 2nd gen of Powerwin solar panel?
In terms of power, this solar panel is at least comparable to the larger-sized first generation. Unfortunetely, 10% increase in working area was not reflected in the same increase in power. But i need a full-fledged test on a nice sunny cloudless summer day to figure out real output.
But what do you get if your income allows you not to exchange for compromises and just take the best?
The new Powerwin solar panel is definitely better than the last one, and here's why:
With a noticable smaller overall size, it has a 10% larger working area. There is no 5521 built-in cable, only port for it. But there is a 2m built-in MC4 cable , a standard common among solar panels;
But there is something that I did not like.
There are a bunch of adapters for 5121 pin. But no cable in kit. Withj its negligible (relative to the price of the panel) cost and clear usefullness in a number of situations, this is uncool. Of course, you can buy separately, of course you can do it yourself. But why?
In general, Powerwin PWS110 panel is great. I did not believe that the smaller panel could perform at the same level as the first generation, but it did. And due to the elongated legs, using this panel has become much more convenient.