Fenix is one of most popular and well known brand of flashlights. Brand that I usually criticize in every review of their new model. Reason is simple - I'm far from Fenix target audience of ordinary users for whom they they create flashlight (i bet lots of forum members are far as well). That`s why it was sooo pleasant to review Fenix TK35UE v2 - a model that, finally, i like and can recommend even to advanced user.
You can buy Fenix TK35UE at:
➤ FENIXLIGHTNING
➤ ALIEXPRESS
➤ AMAZON
➤ FLASHLIGHTGO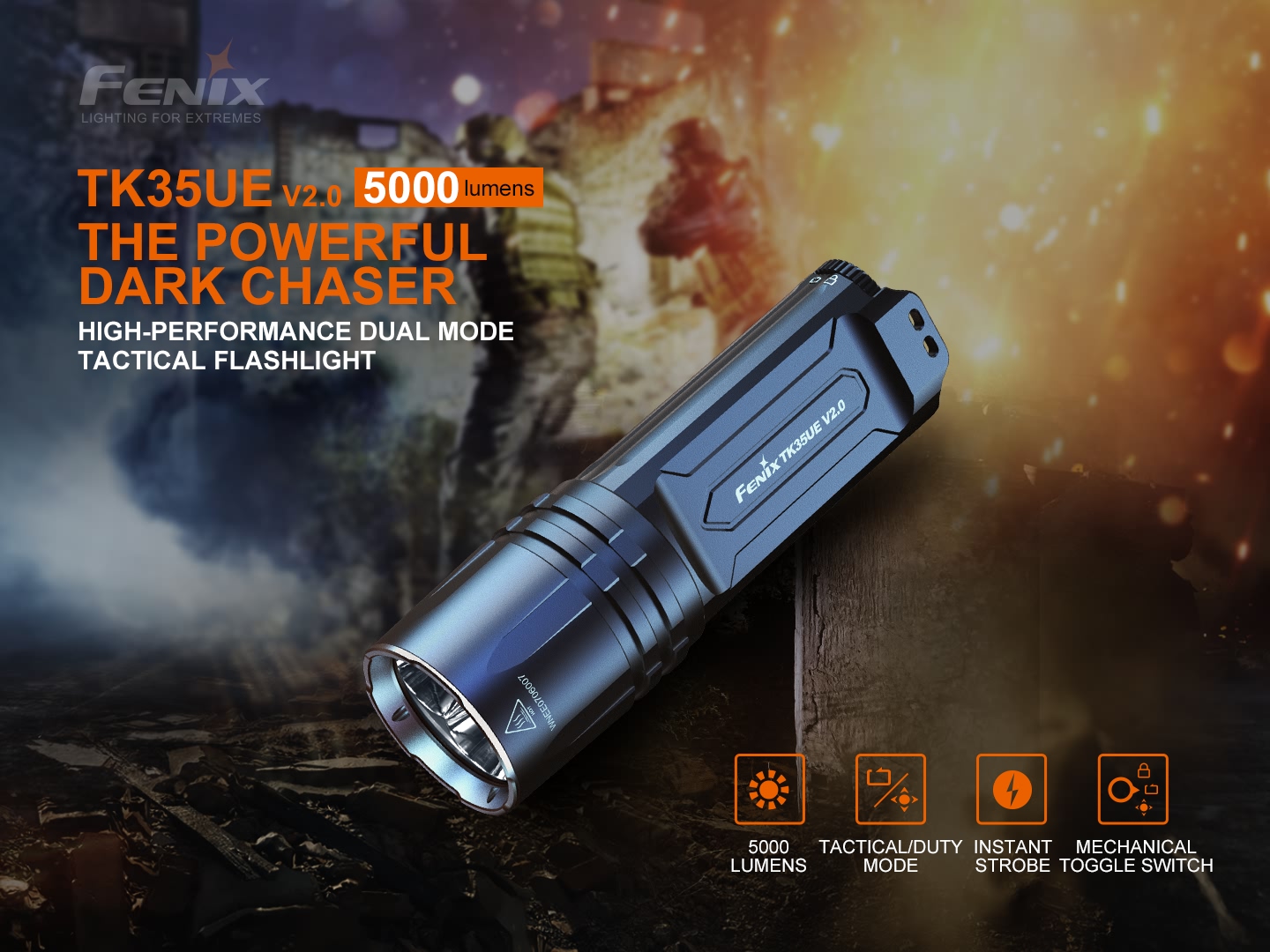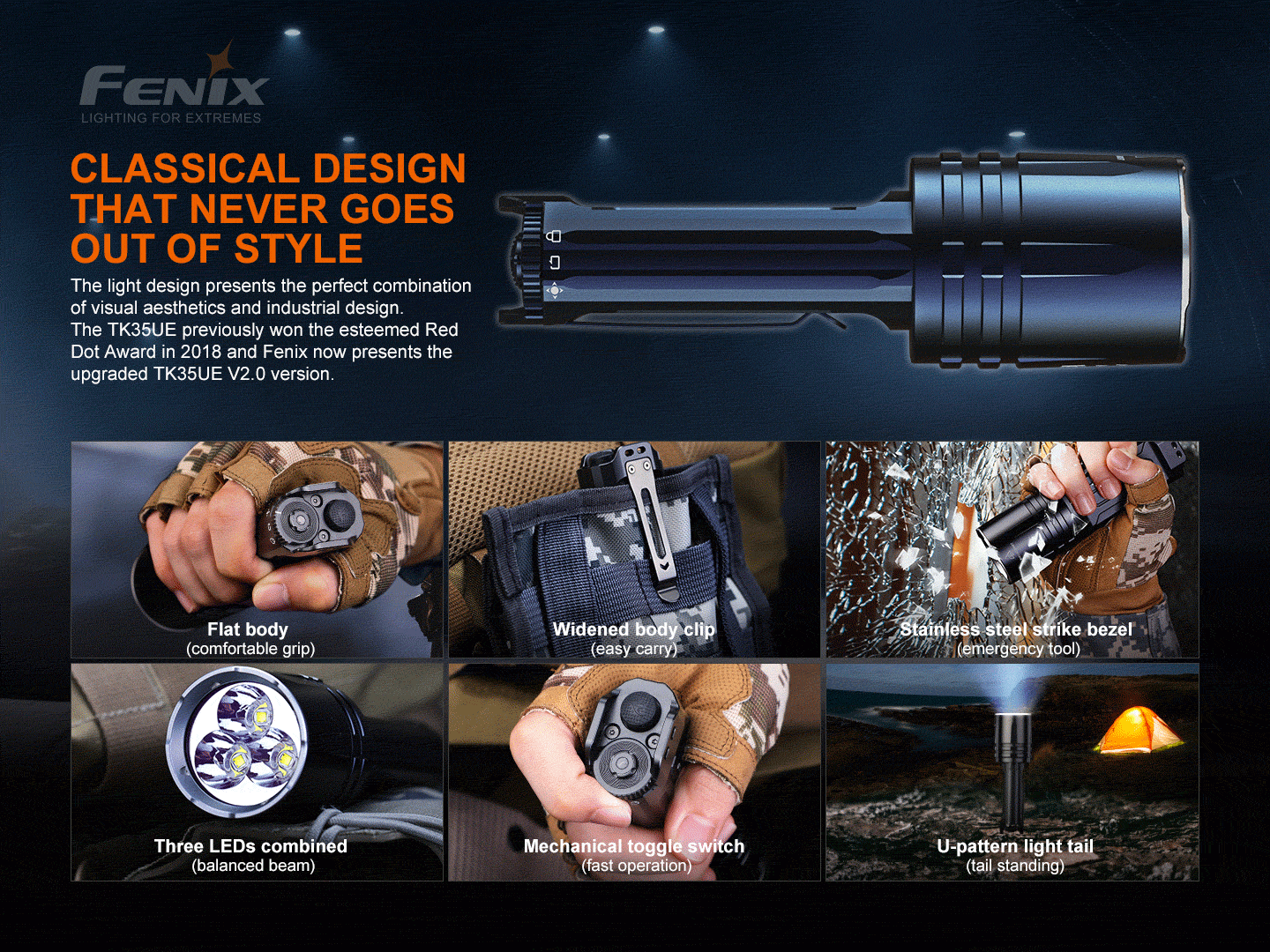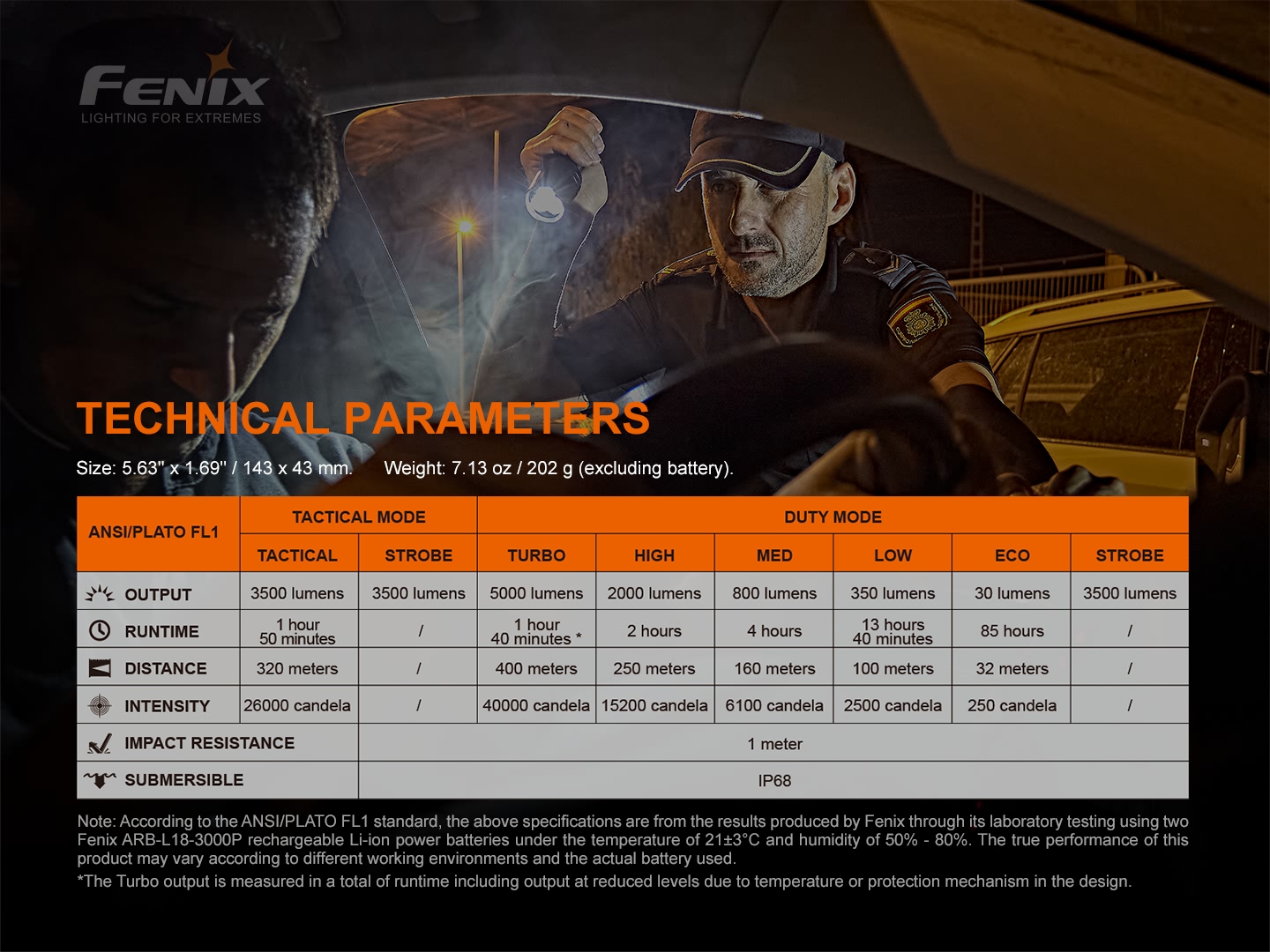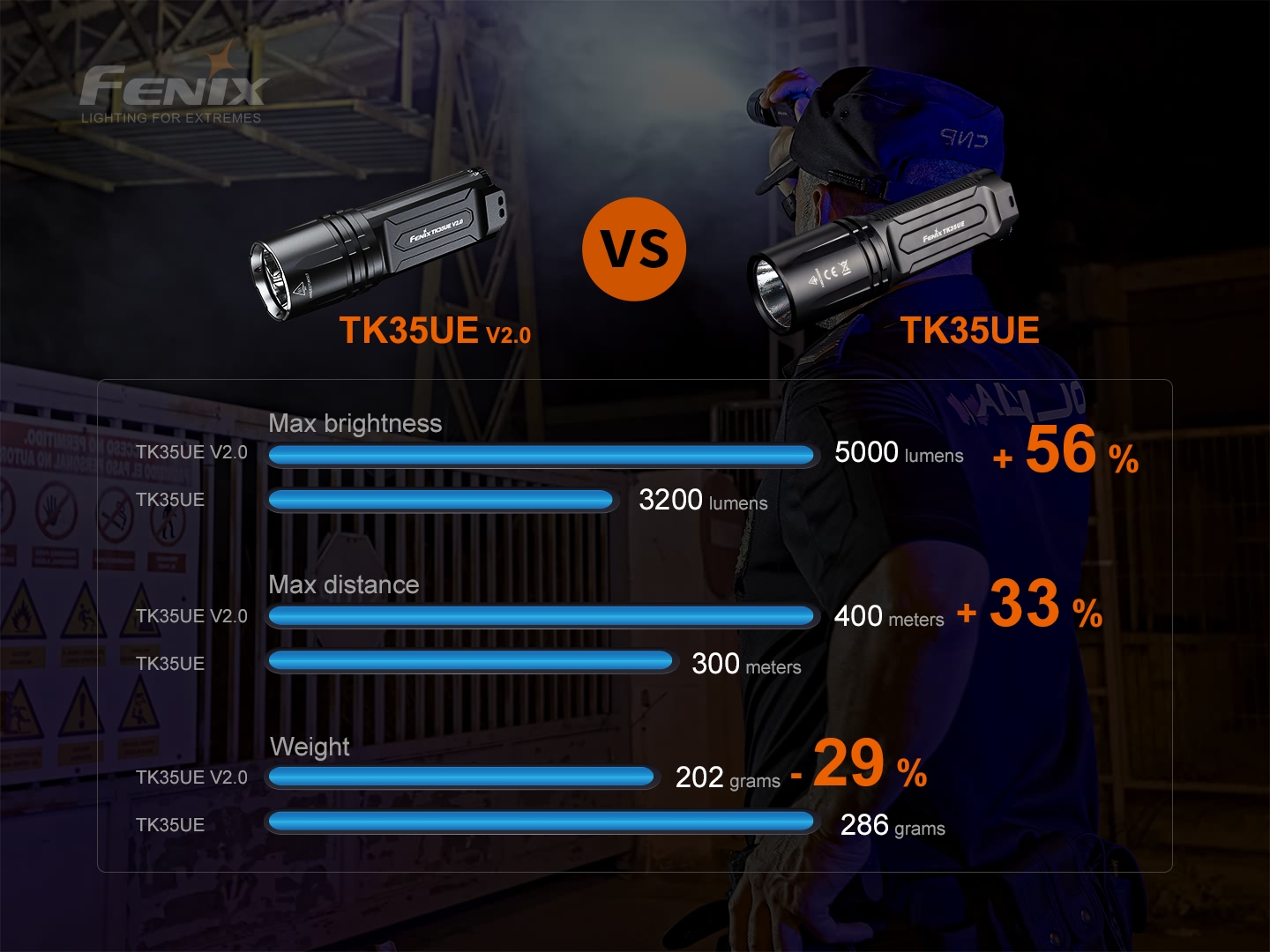 STATED SPECIFICATIONS
maximum brightness 5000 lumens;
tactical and everyday mode
maximum range - 400 meters;
powered by 2 * 18650 battery;
LEDs: 3 * Luminus SST40
charge level indication;
low voltage warning;
eight modes of operation;
overheat protection;
body material - durable aluminum A6061-T6;
processing - anti-abrasive coating with hard anodizing of the third premium class;
dust and water protection standard: IP68;
easily tolerates a fall from a meter height;
Size: 143 * 43 * 40mm
Weight 202g without batteries.
PACKAGE AND APEARANCE
With price like that, you would expect more luxurious and gift wrapping. But you get the usual Fenix cardboard box with good design and printing. I mean usual good box.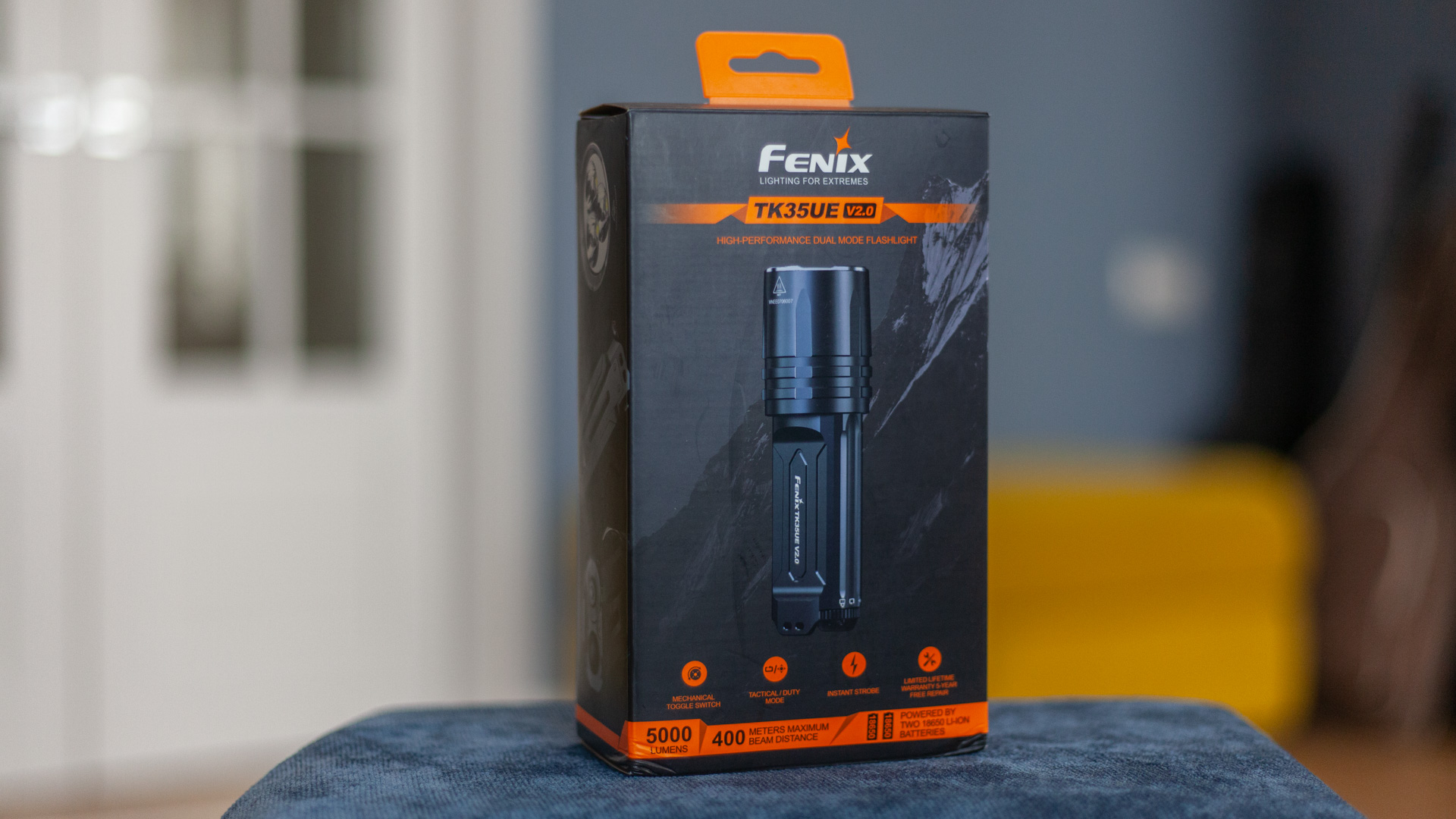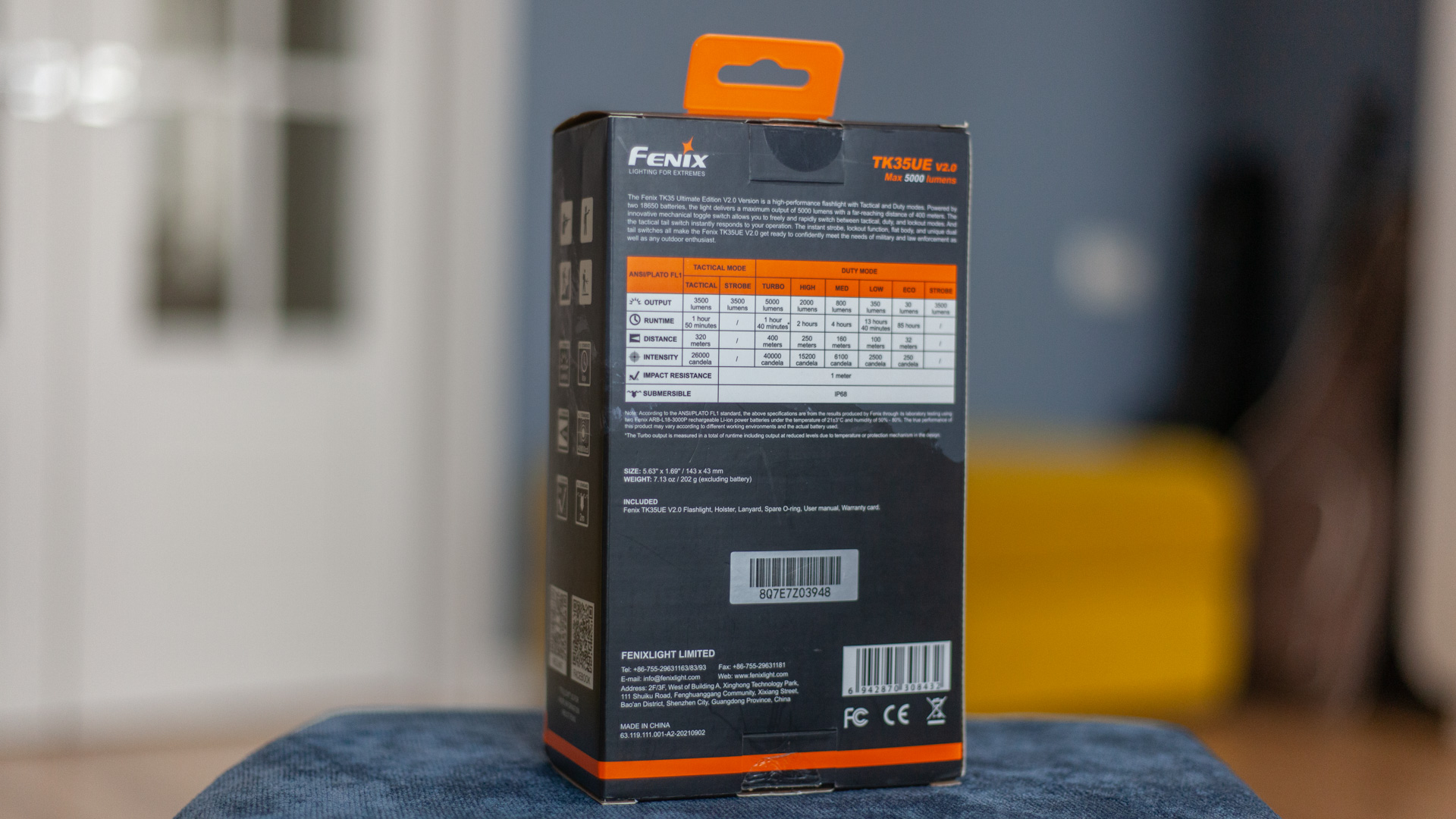 Kit includes the flashlight itself, a holster, an awesome lanyard, a manual, a warranty card. Kit doesnt include 18650 batteries. That is quite greedy from Fenix to ask around 150USD for flashlight and save on batteries that would cost manufacturer less then 5USD. However, i see some logic here as well. If can afford spending that much on TK35UE V2, then you can also afford batteries.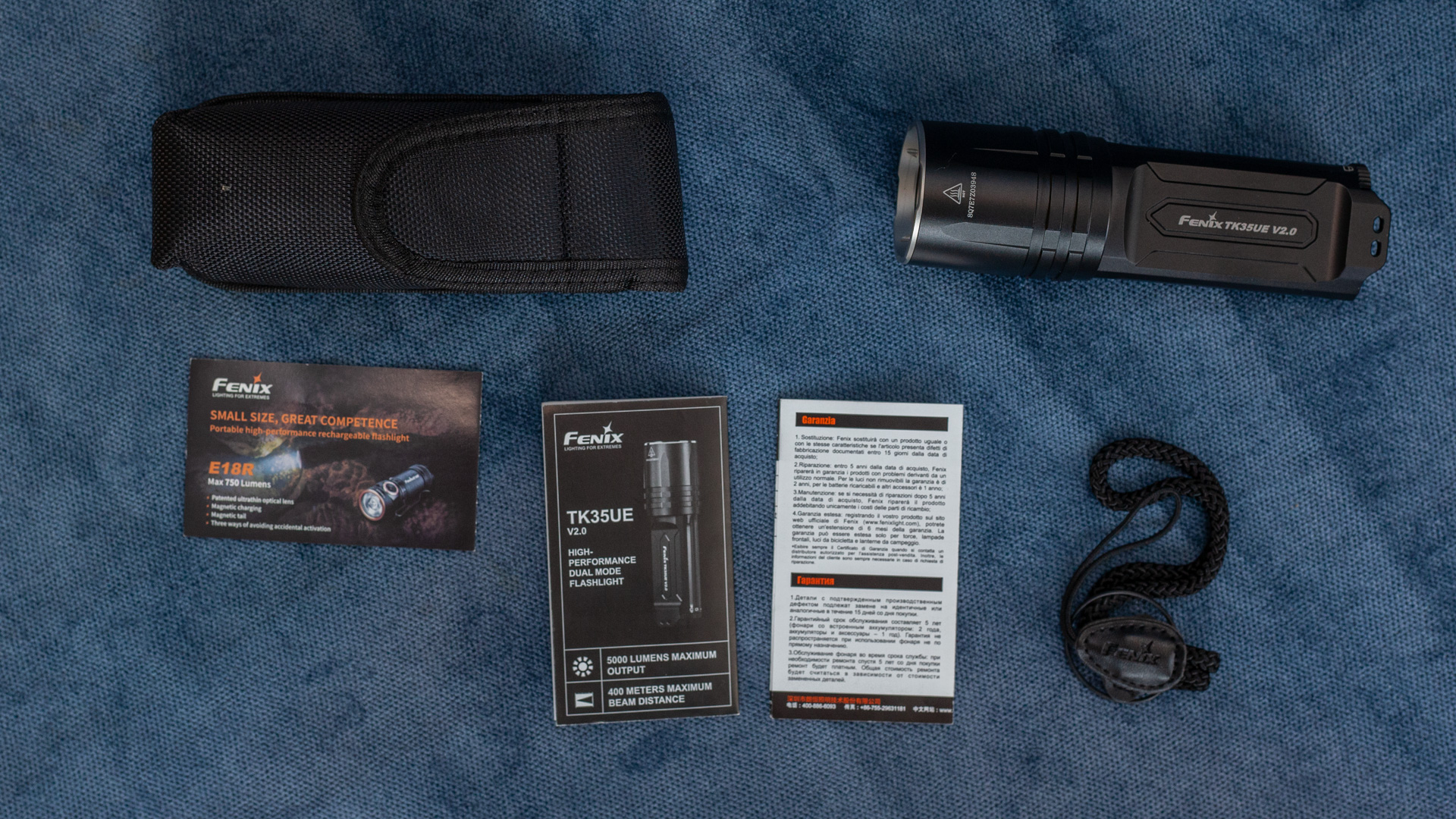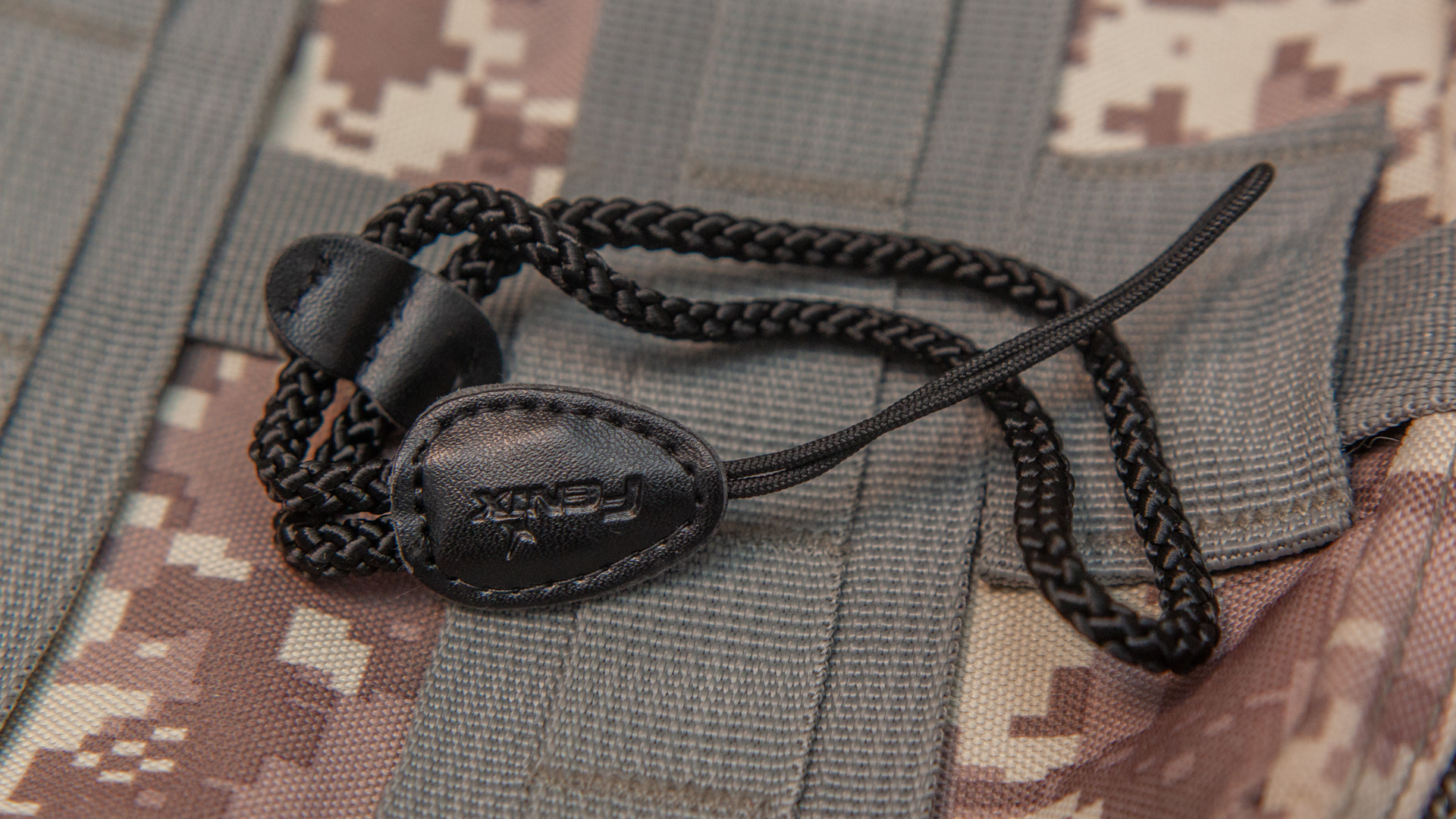 The holster is, of course, excellent. Not that it is an important detail, many (I am one of them) do not use holsters at all. But when you buy a top-end flashlight, you want to get maximum quality. And here you get it.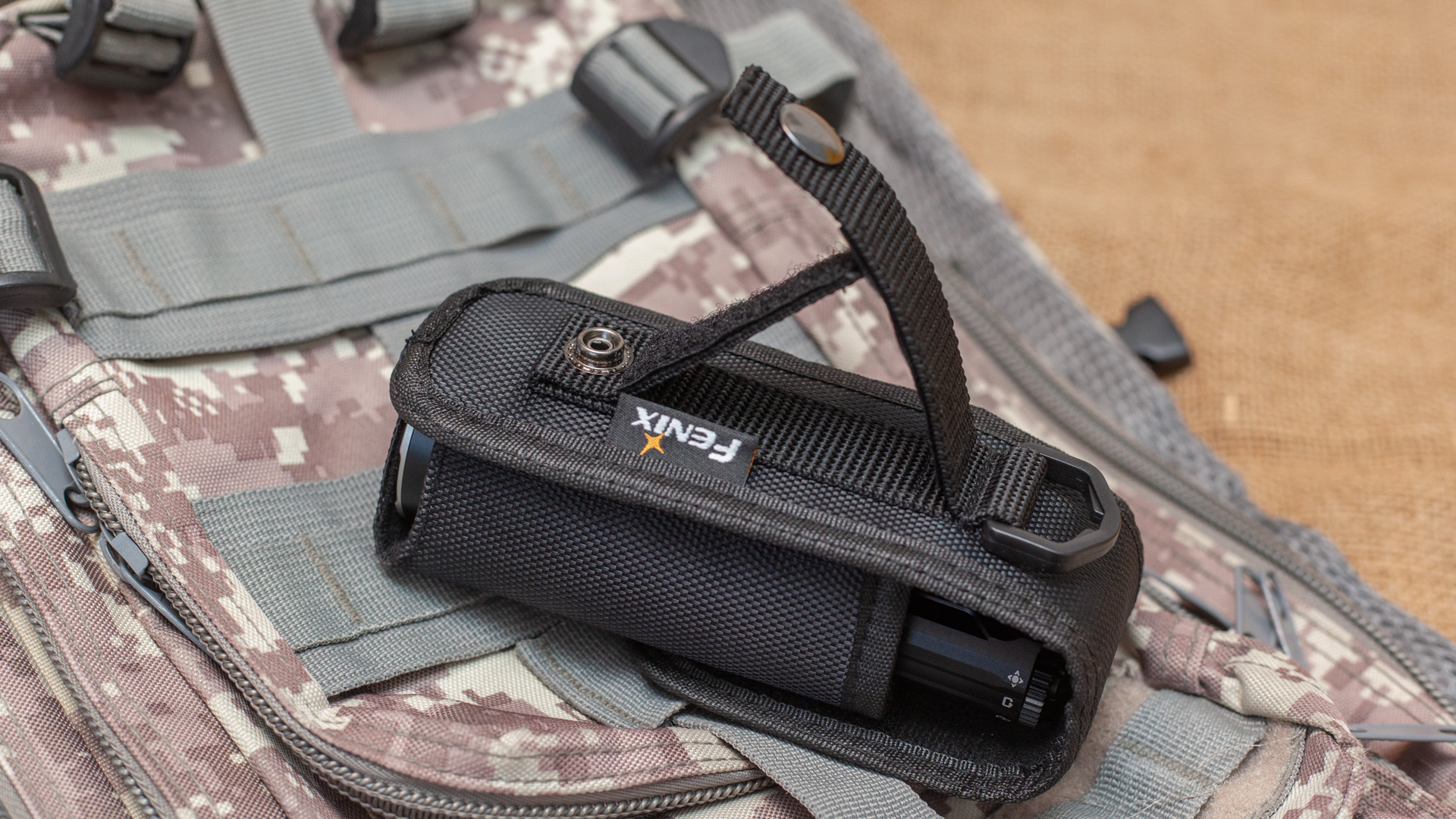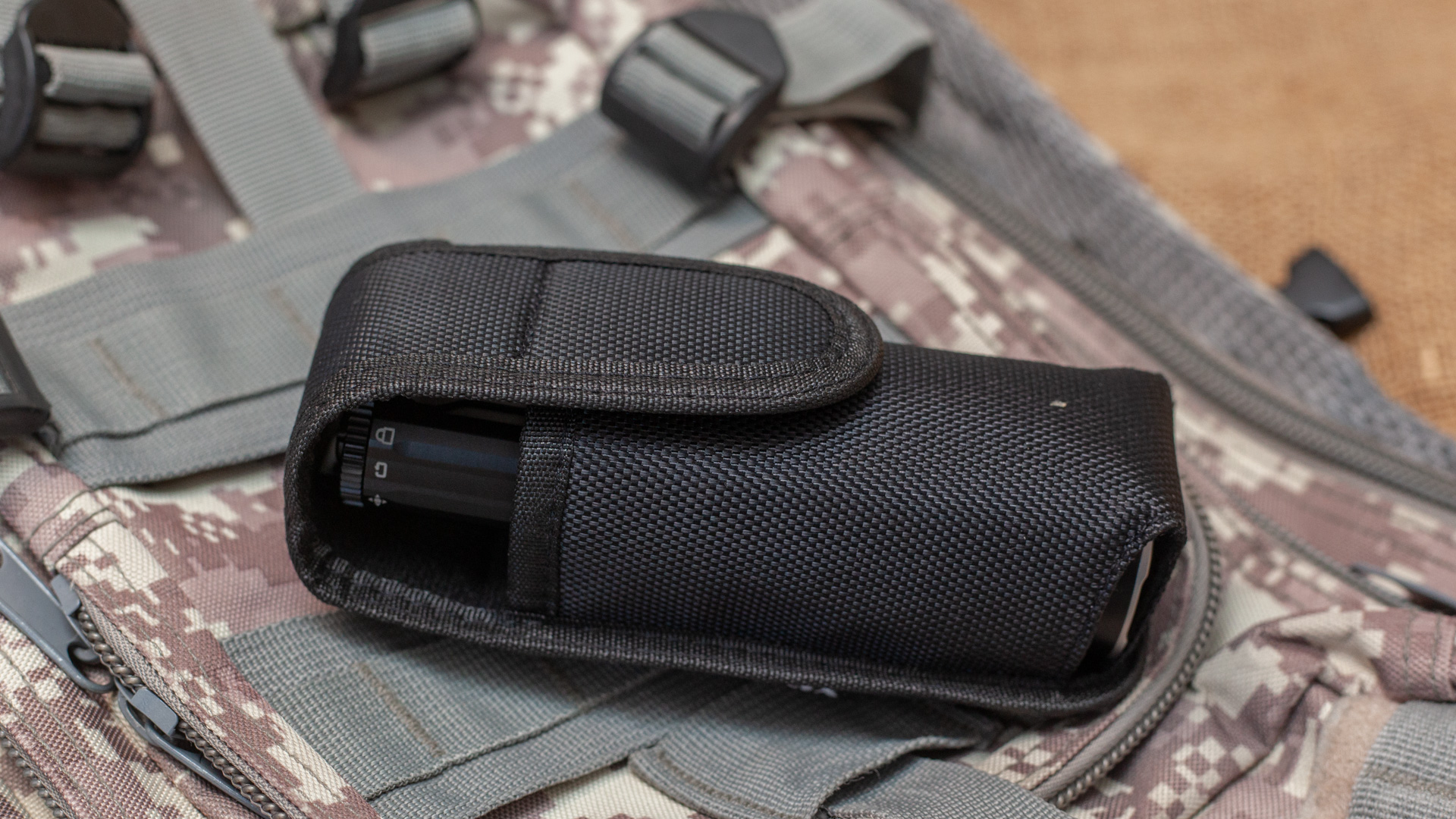 And here is the flashlight itself. It is not small and that's good. You get a normal grip, you get enough metal to dissipate heat. Well, in the case of the TK35UE v2, you also get a rare version of the flashlight body, designed for 2 * 18560 in parallel.
The flashlight is radically larger than a pure EDC like Wurkkos TS21, but it is quite comparable in size to the Sofirn C8G.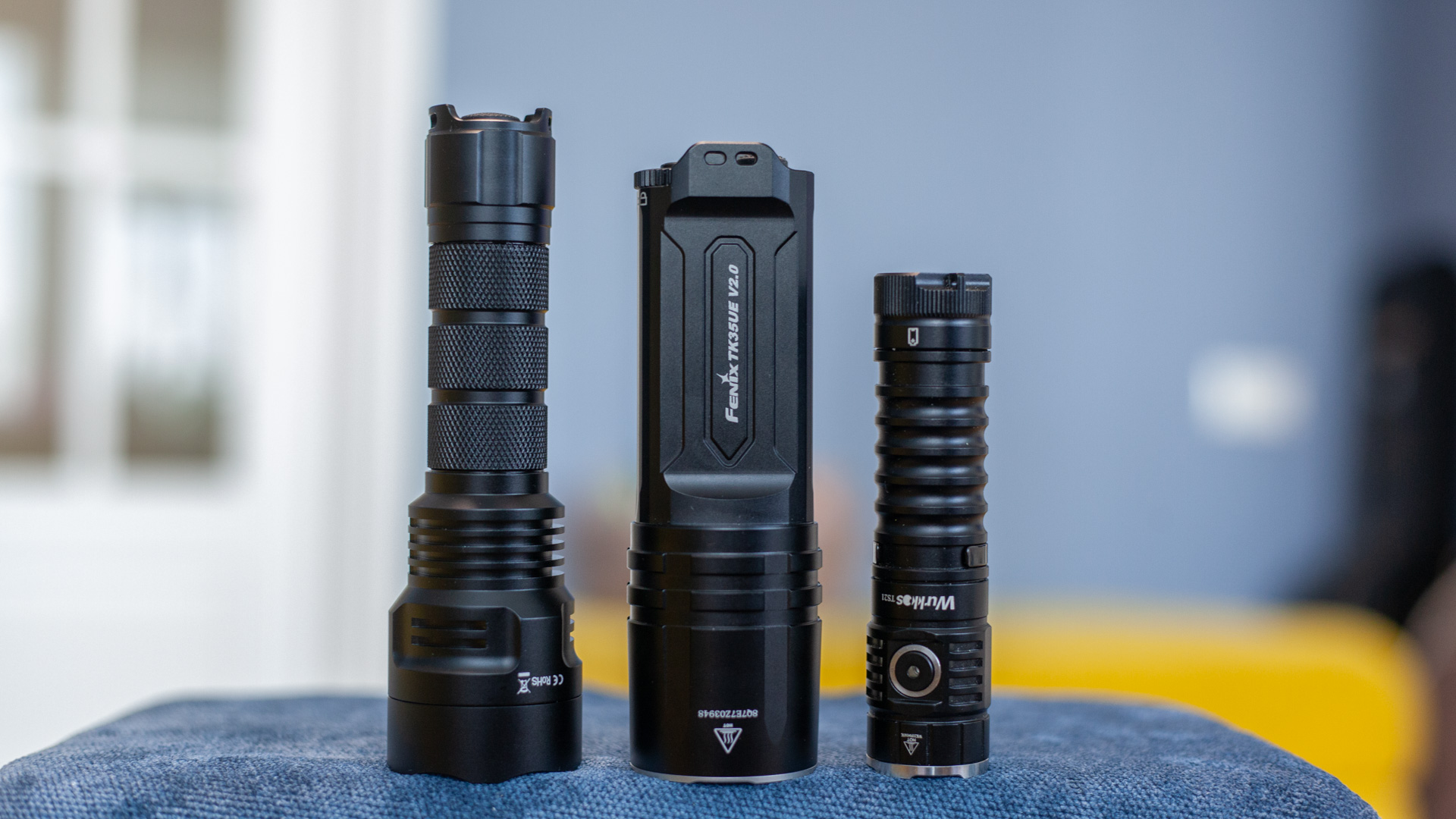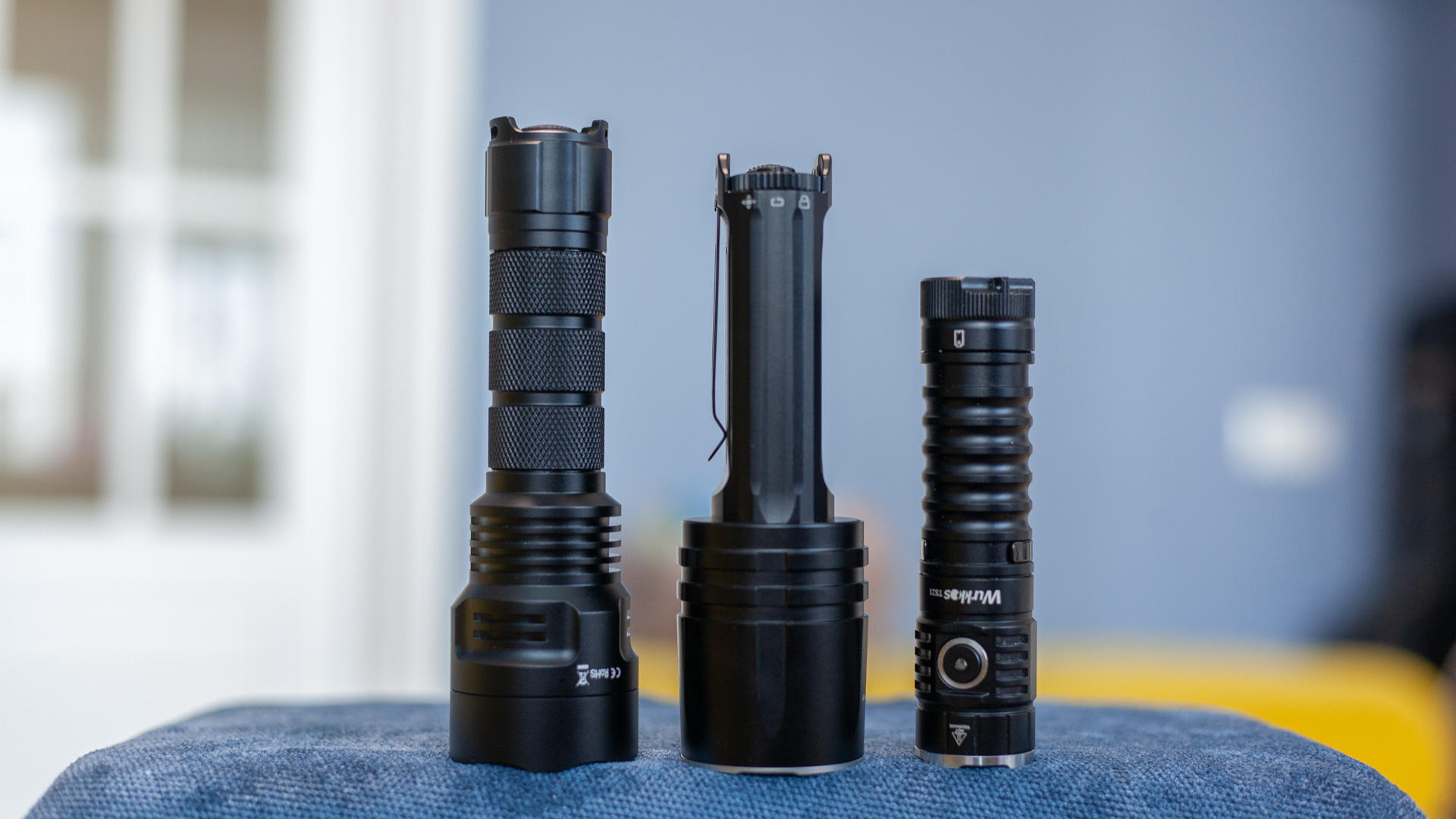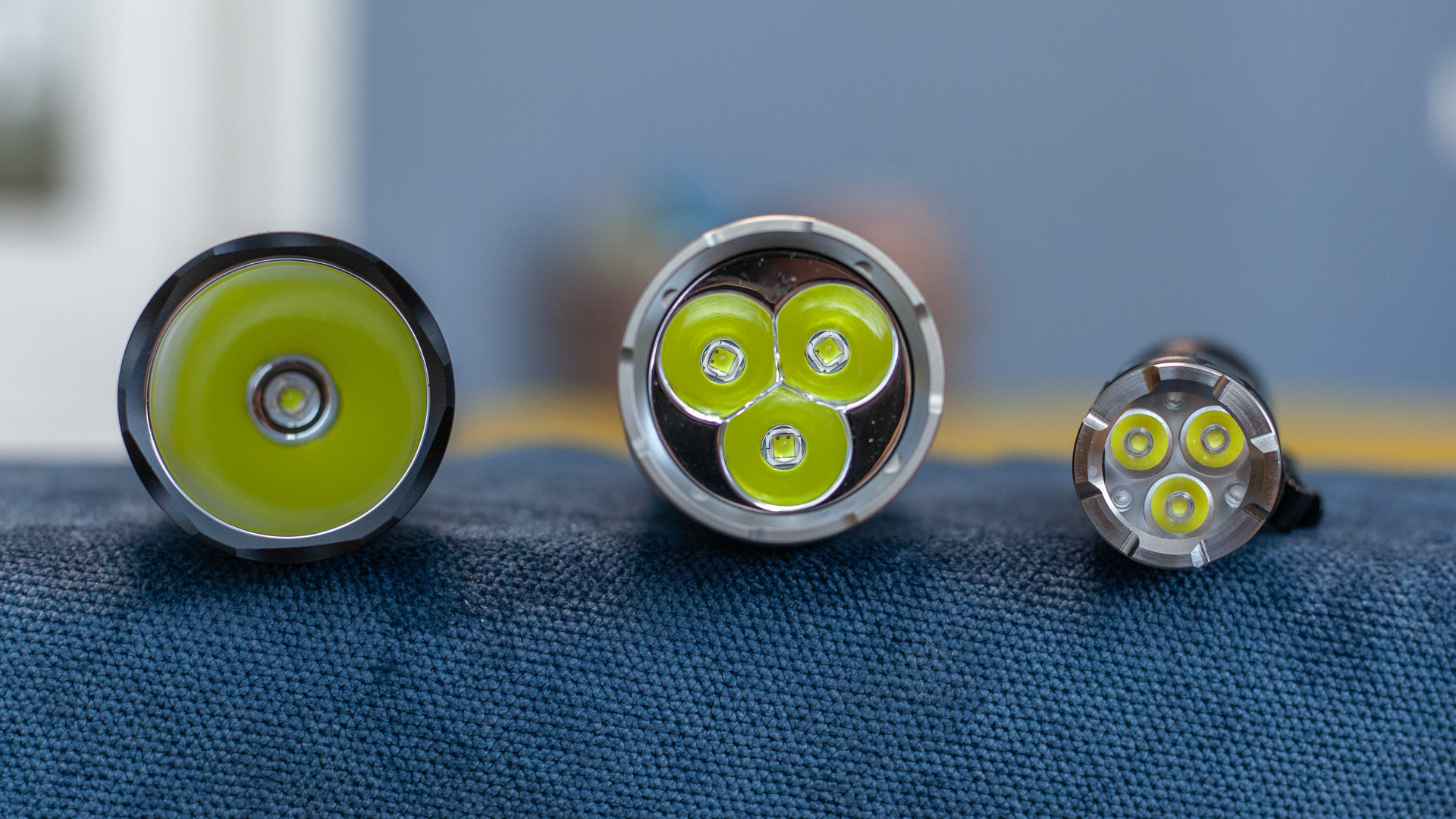 It is clear that if you would like to carry this flashlight in pocket, that means a jacket pocket, not jeans or pant.
Such a pity that there are soooo few flashlights with such placement of batteries. Fenix TK35 UE v2 is only 3rd one i`ve reviewed in like 6 years.
Okay. If there are any design changes relative to the previous version, then they are completely insignificant. TK35UE V2 has a recognizable brutal appearance of hadn grenade with a built-in LED. That is, I think, a design pleasing to the man`s eye.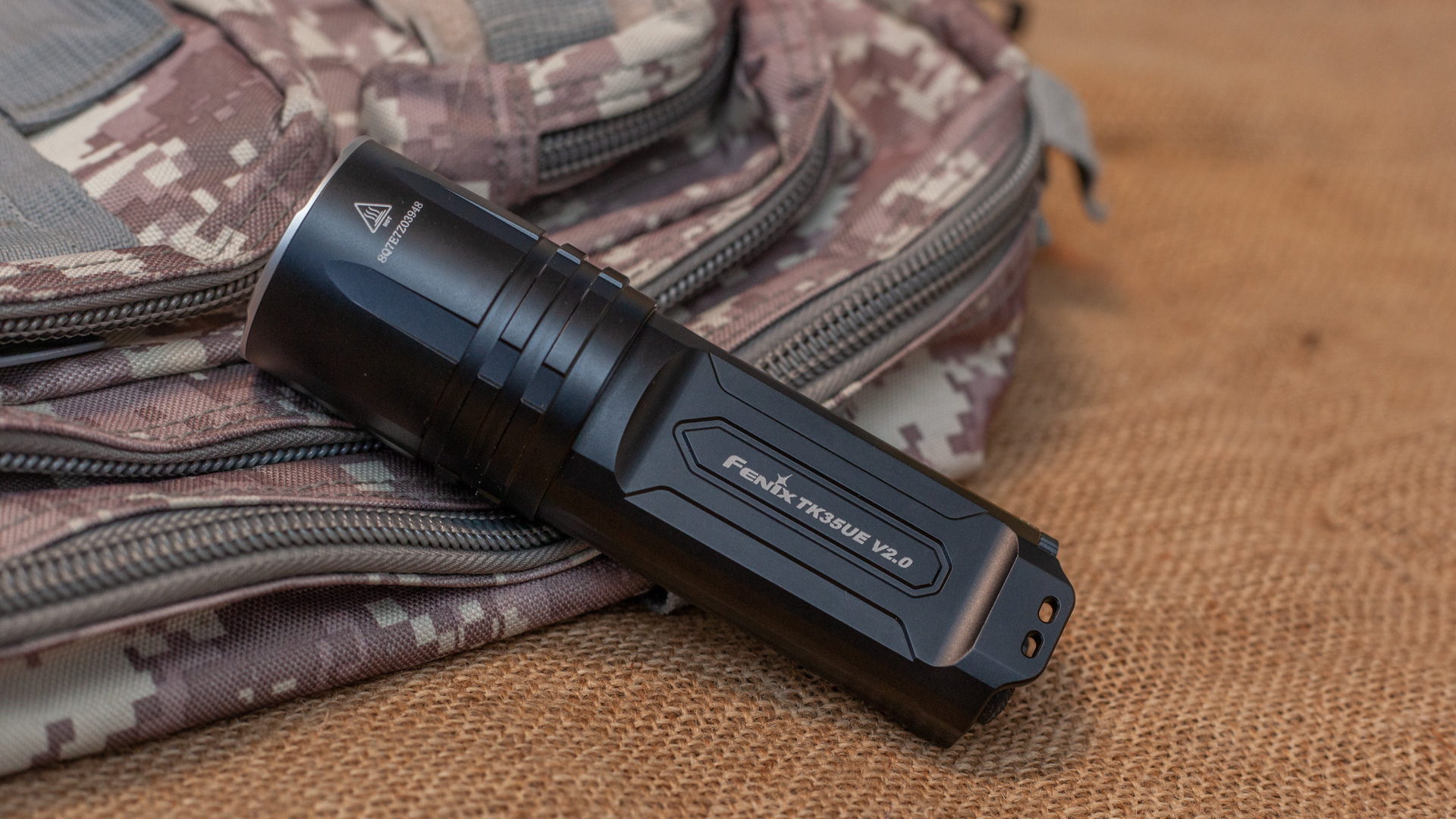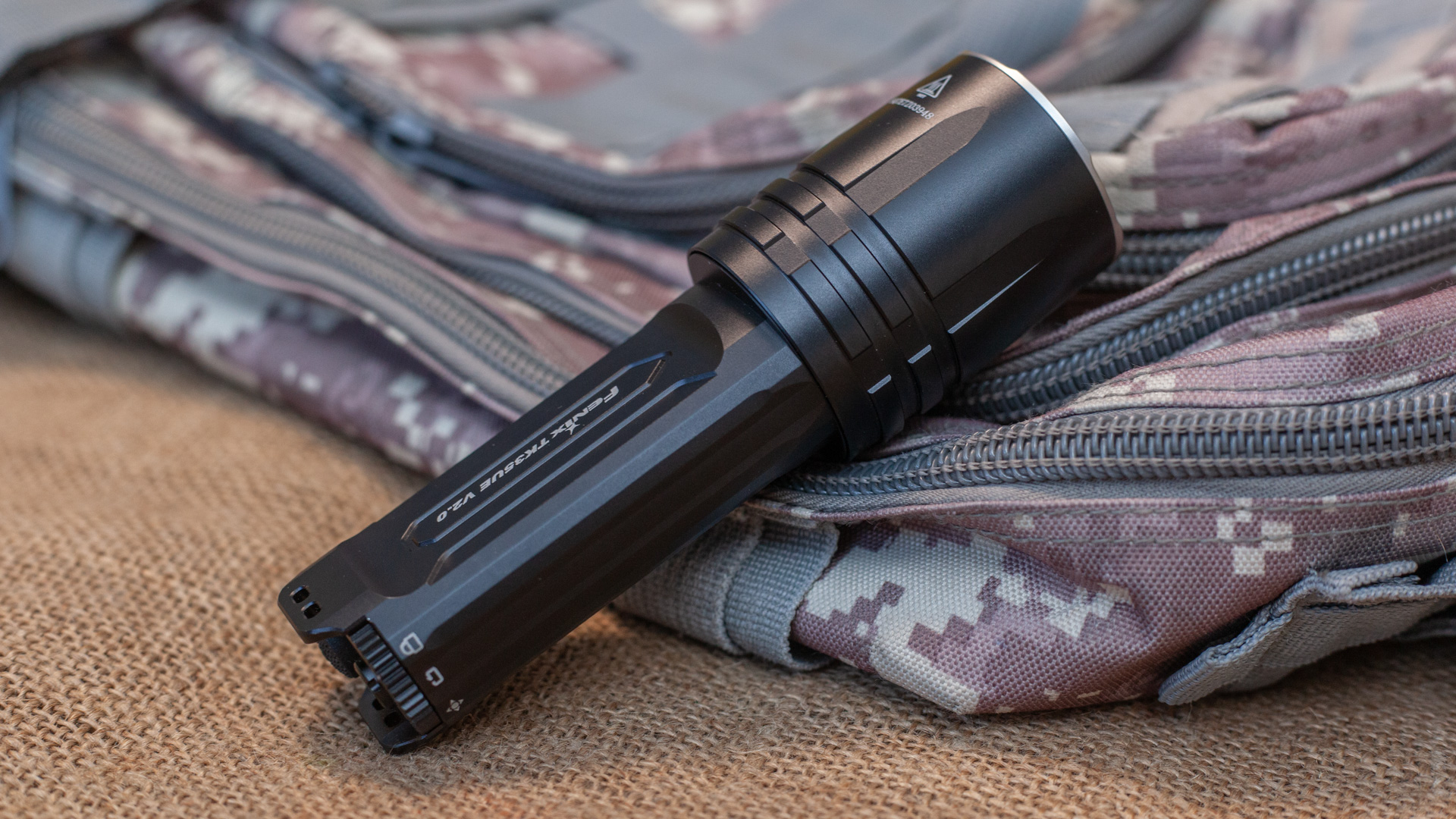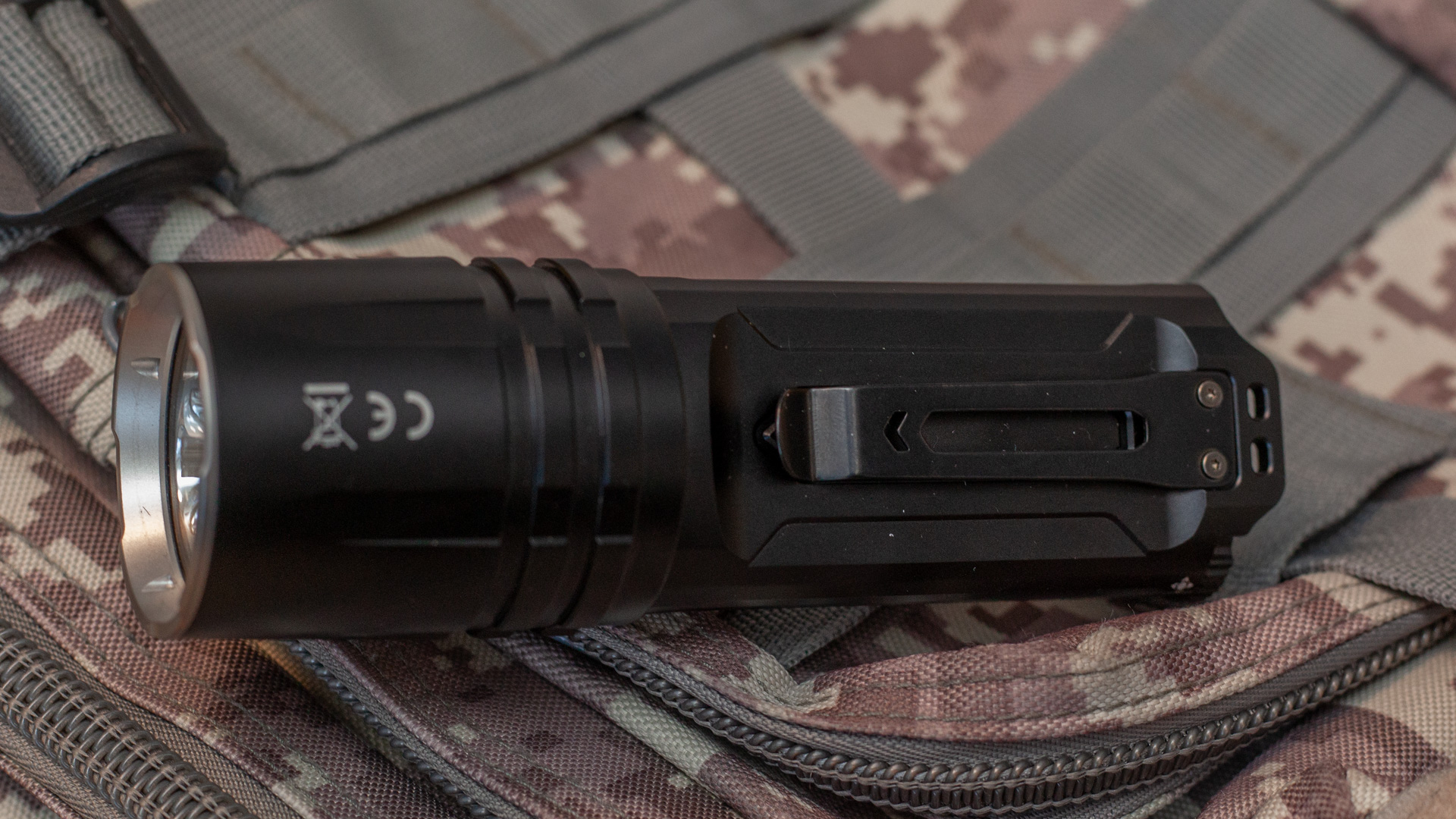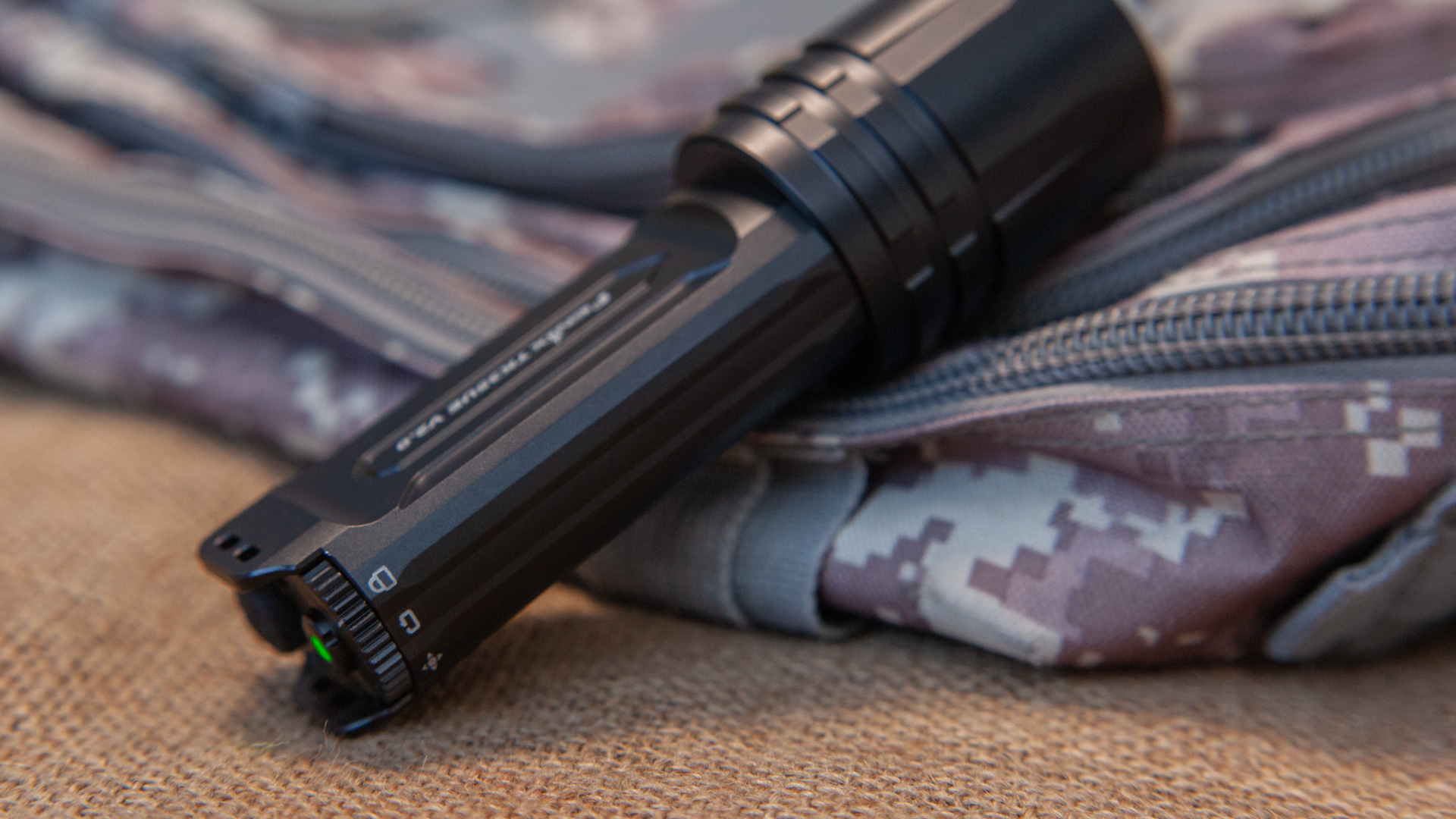 The grip, thanks to the unusual body, is very firm. The flashlight sits in the hand like a glove.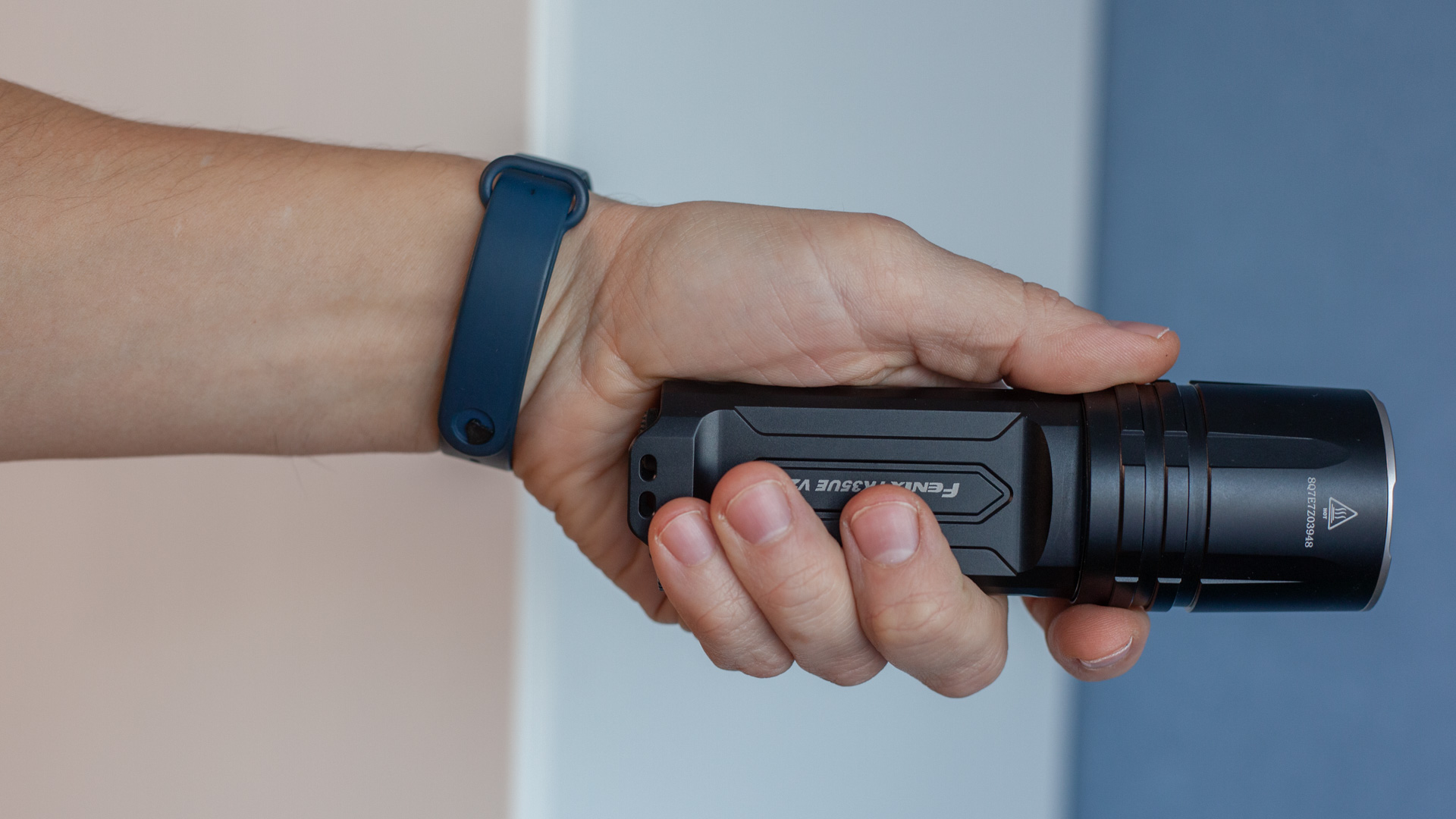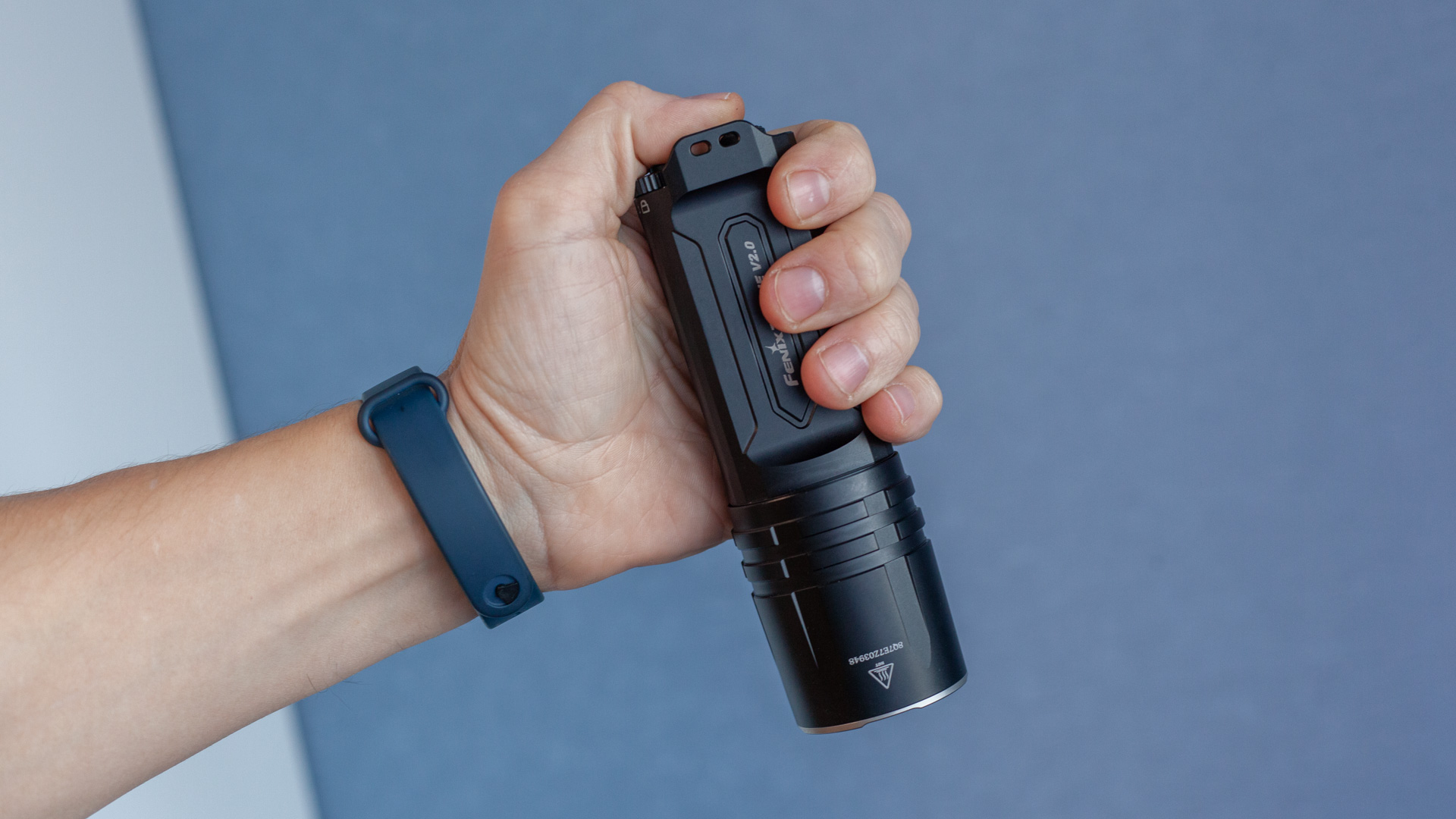 I have an endless sympathy for all mechanical switches and for almost any device I prefer snugly clicking toggle switches / potentiometers over a modern faceless sensor panel.
Here is just such a set that pleases my eye and fingers. Set, consisting of a direct-click power button, and the mode switch with built-in LED indicator. This mode switch activates strobe if hold, and switch modes when is clicked
Actually, you see three positions here: blocking, daily and tactical mode (only strobe + 3000lum turbo).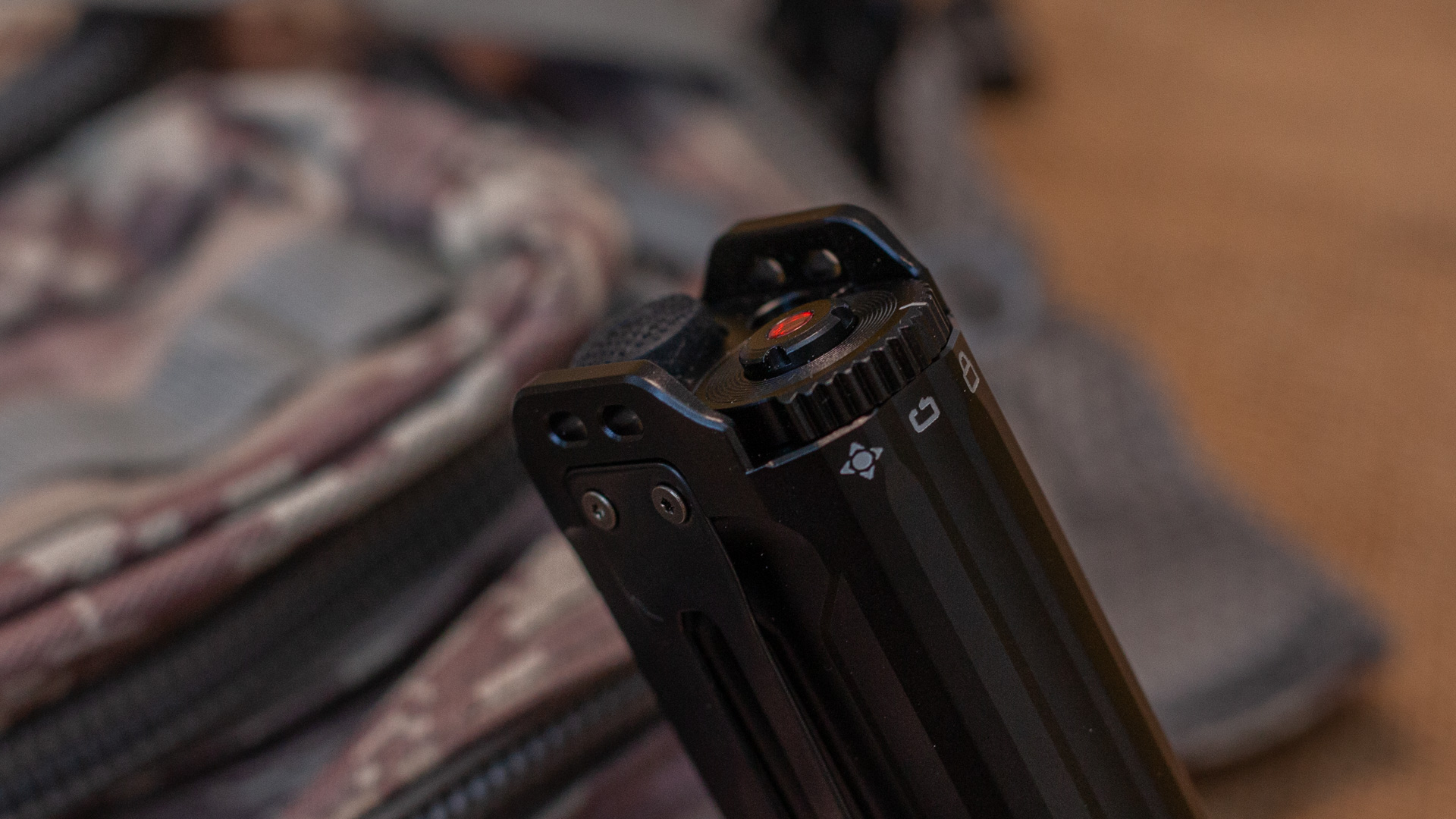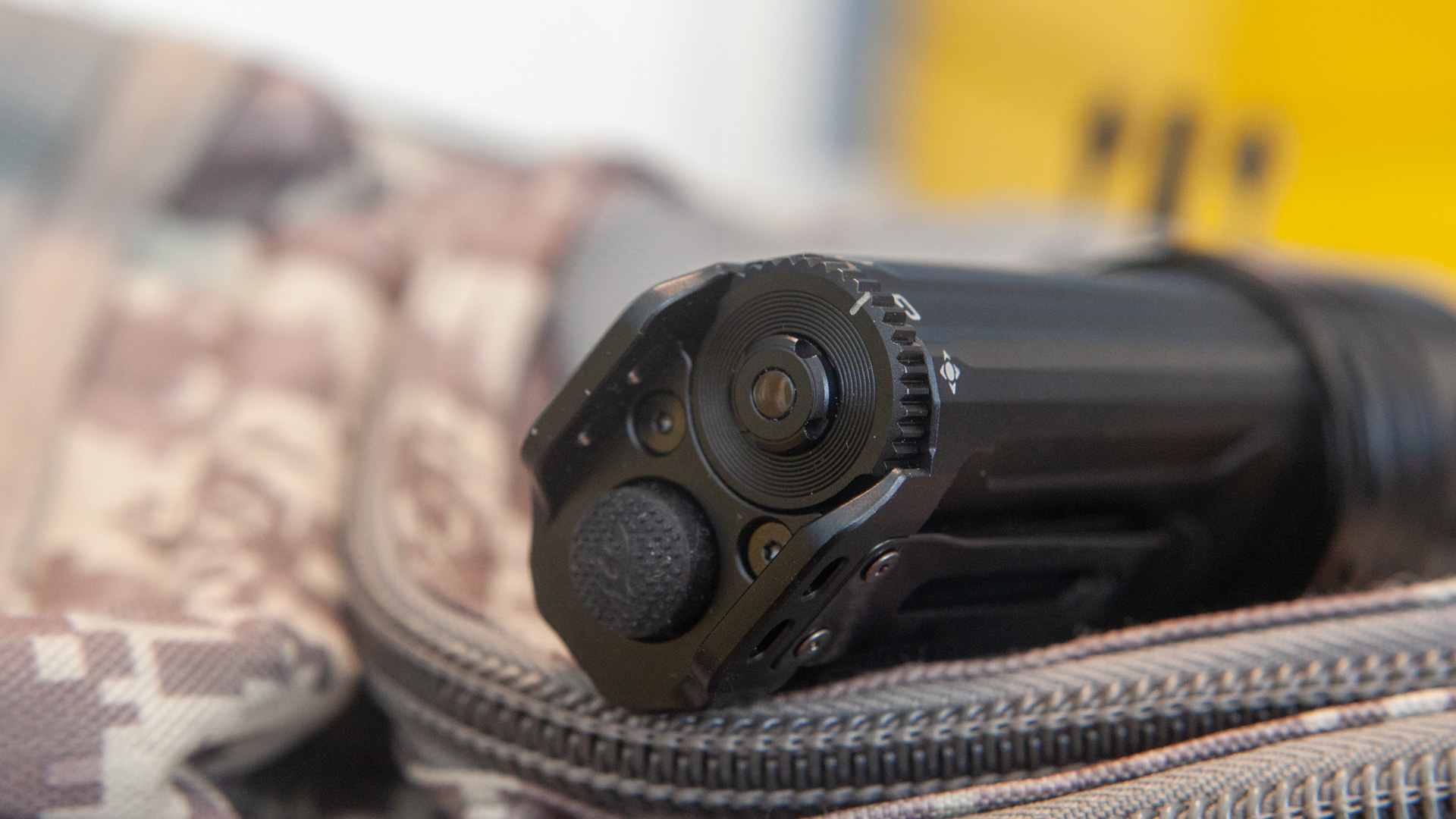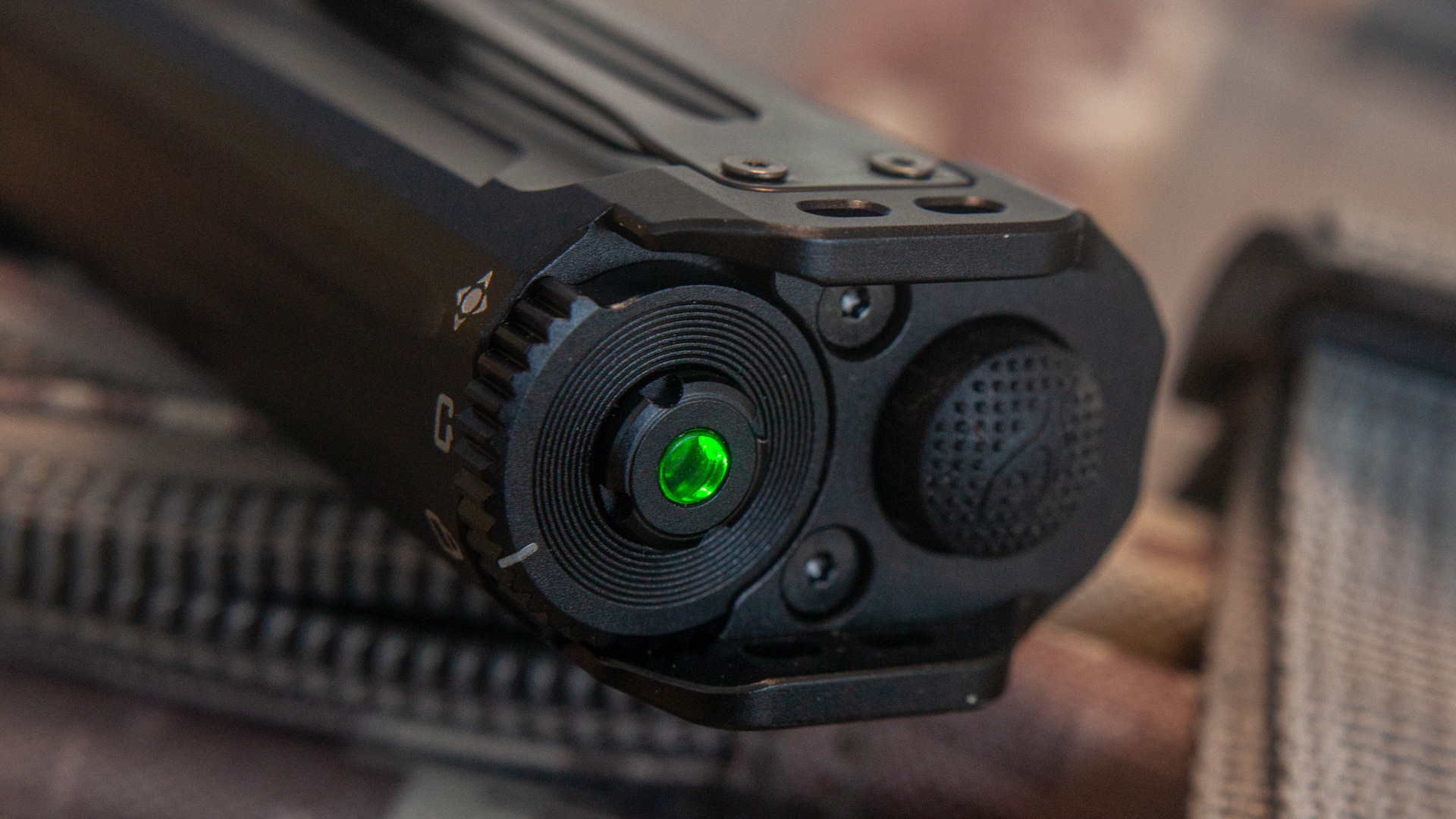 If desired, the clip can be unscrewed and removed, but I do not see any point in this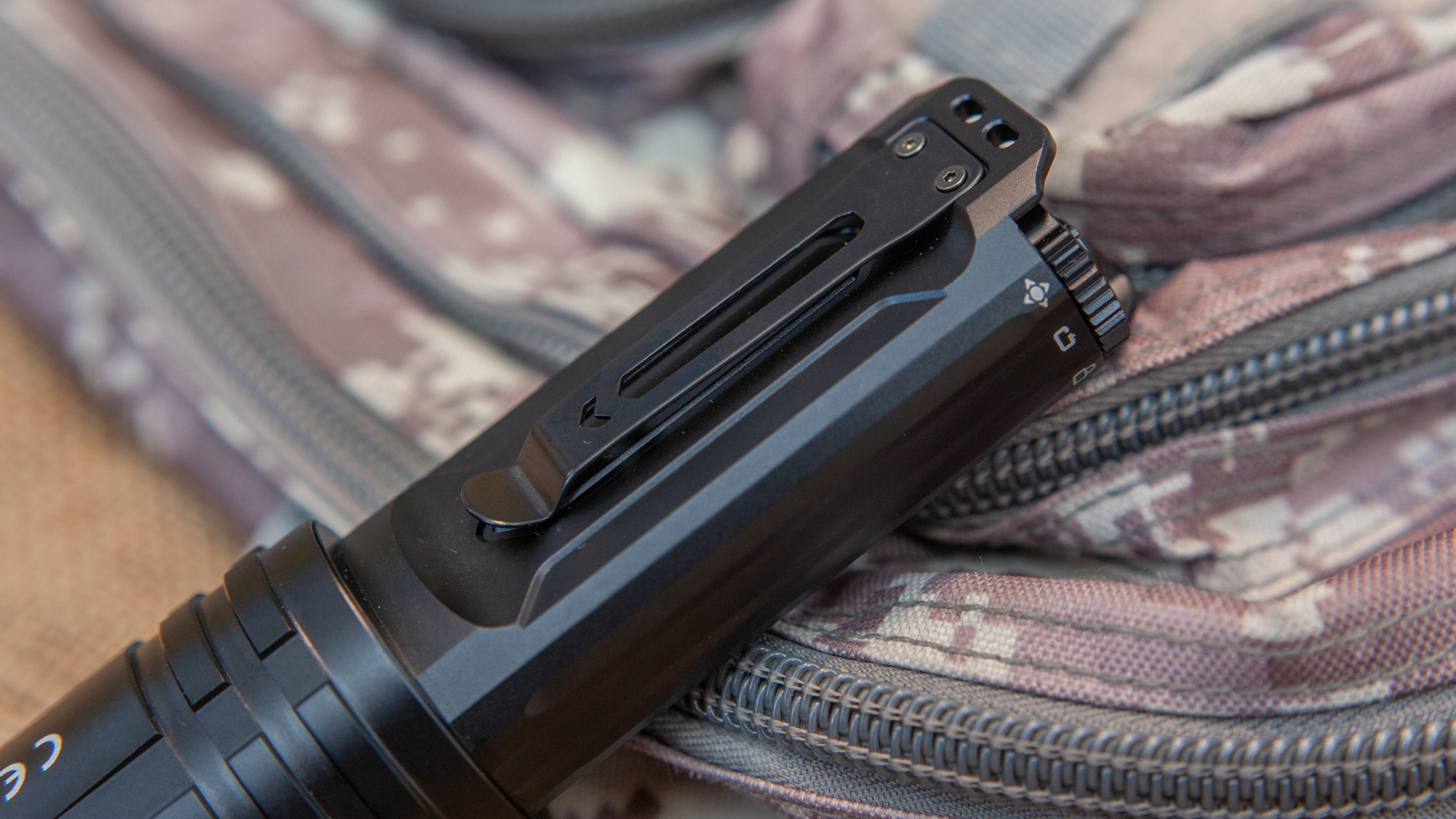 Well.I definetely dont see any point in sticking to 2* 18650 in 2021, as 2 * 21700 seems to me reasonable and modern power source.
Fenix only changed LEDs, increased turbo from 3000 to 5000 lumens and also mentioned that they reduced the weight by a third, from 286 to 202 g. It is logical that this should badly affect the runtime in turbo and high - now there is less metal required for dissipate heat. Well, will it affect or not - i`ll show you later. At least you dont need to pour whale oil inside flashlight.
Regardless of this, overall visible workmanship, is traditionally perfect. In this regard, I never had any complaints about traditionally hight Fenix build quality.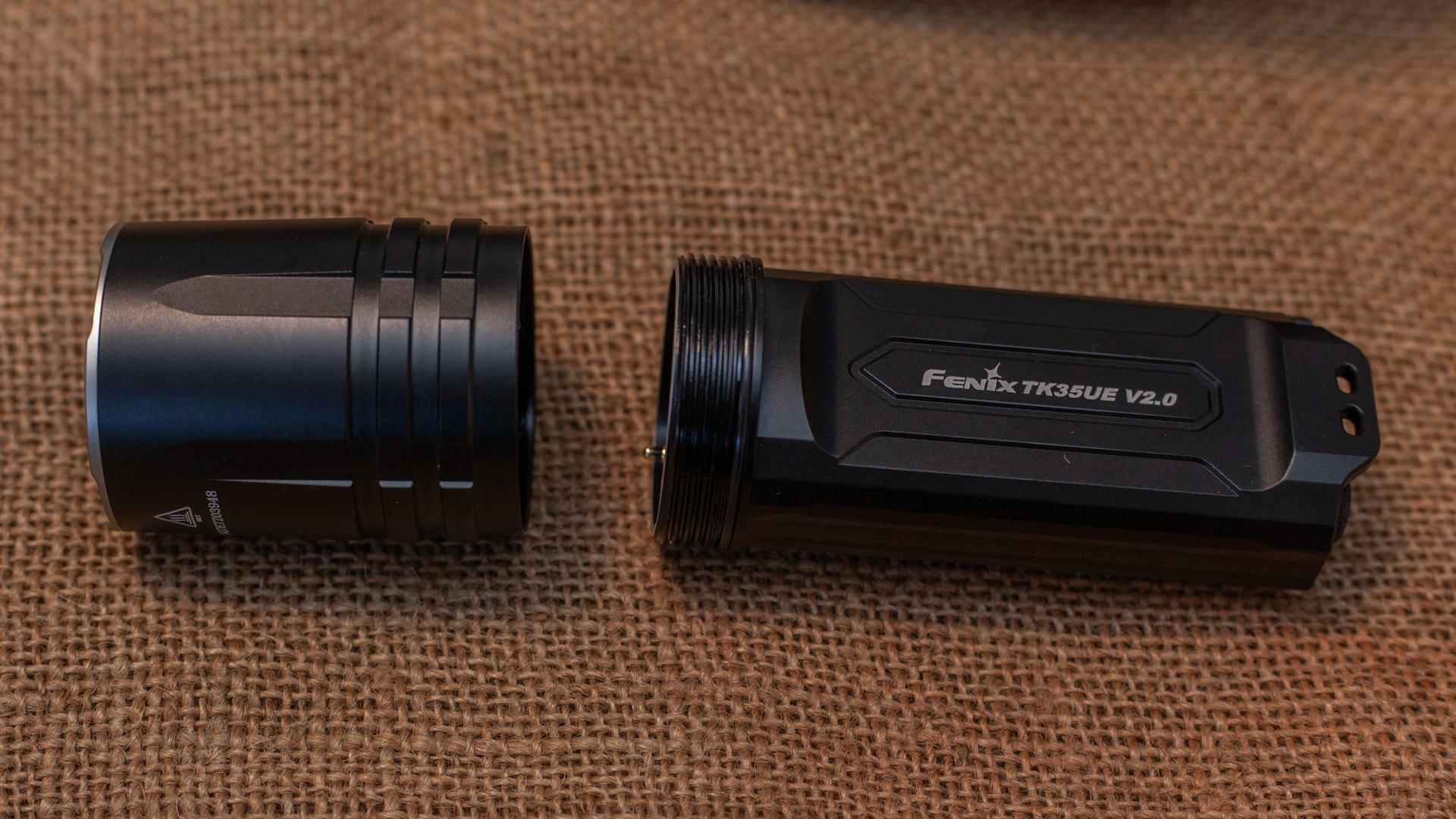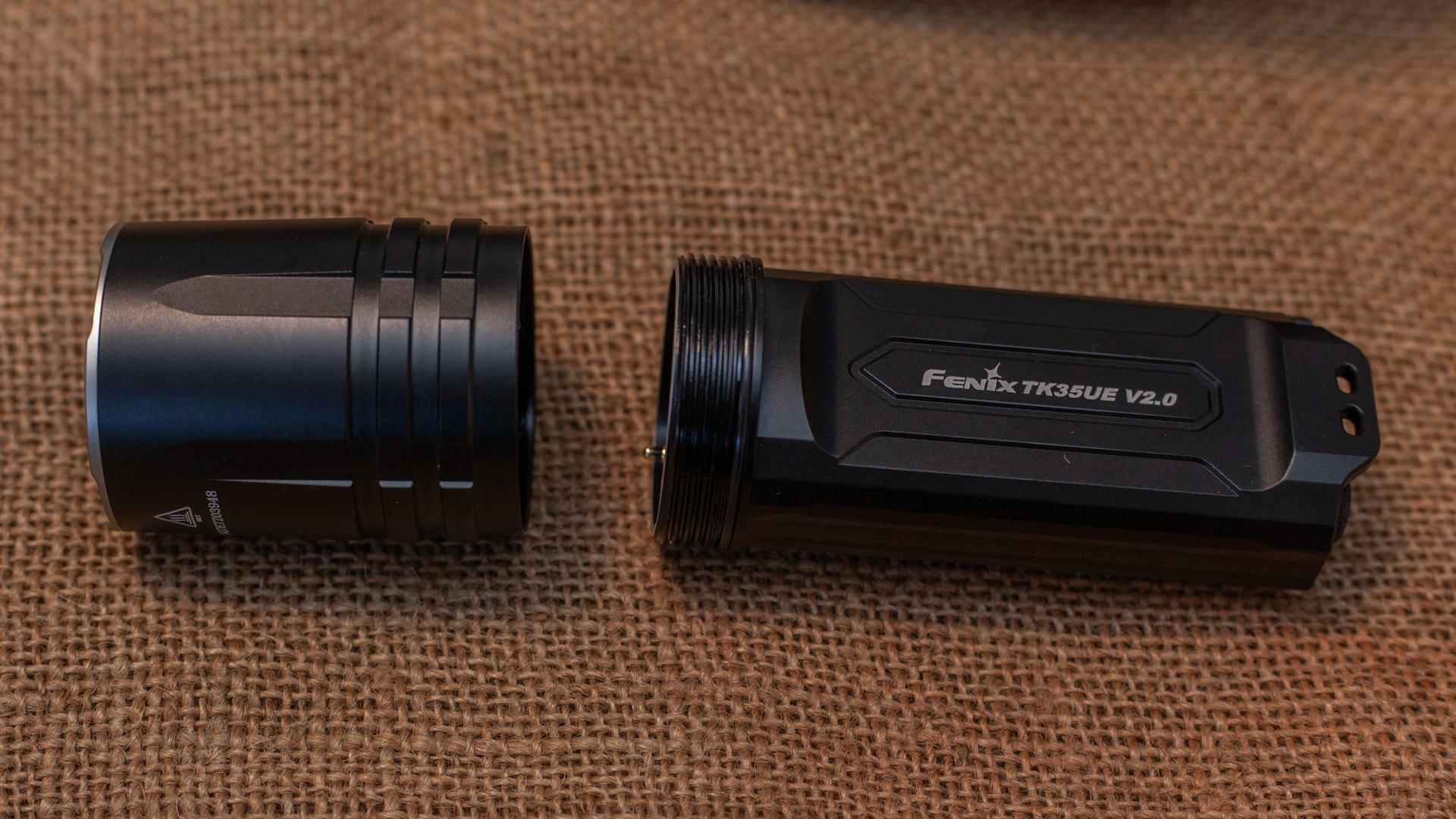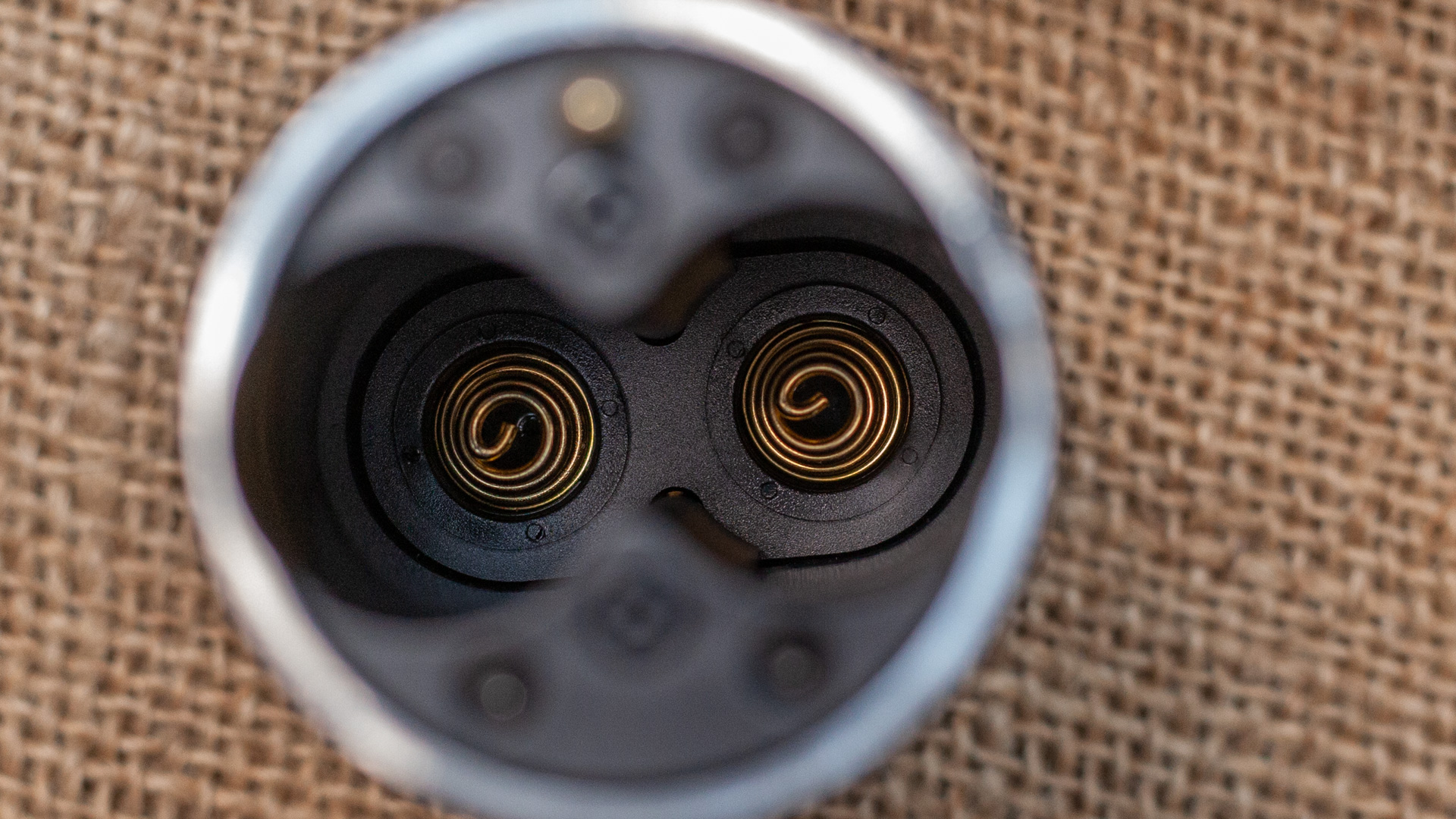 The head is massive, the size of some medium-power long-range flashlight like the same Sofirn C8G. The comparative photo from the beginning of the review clearly shows how close they are in size.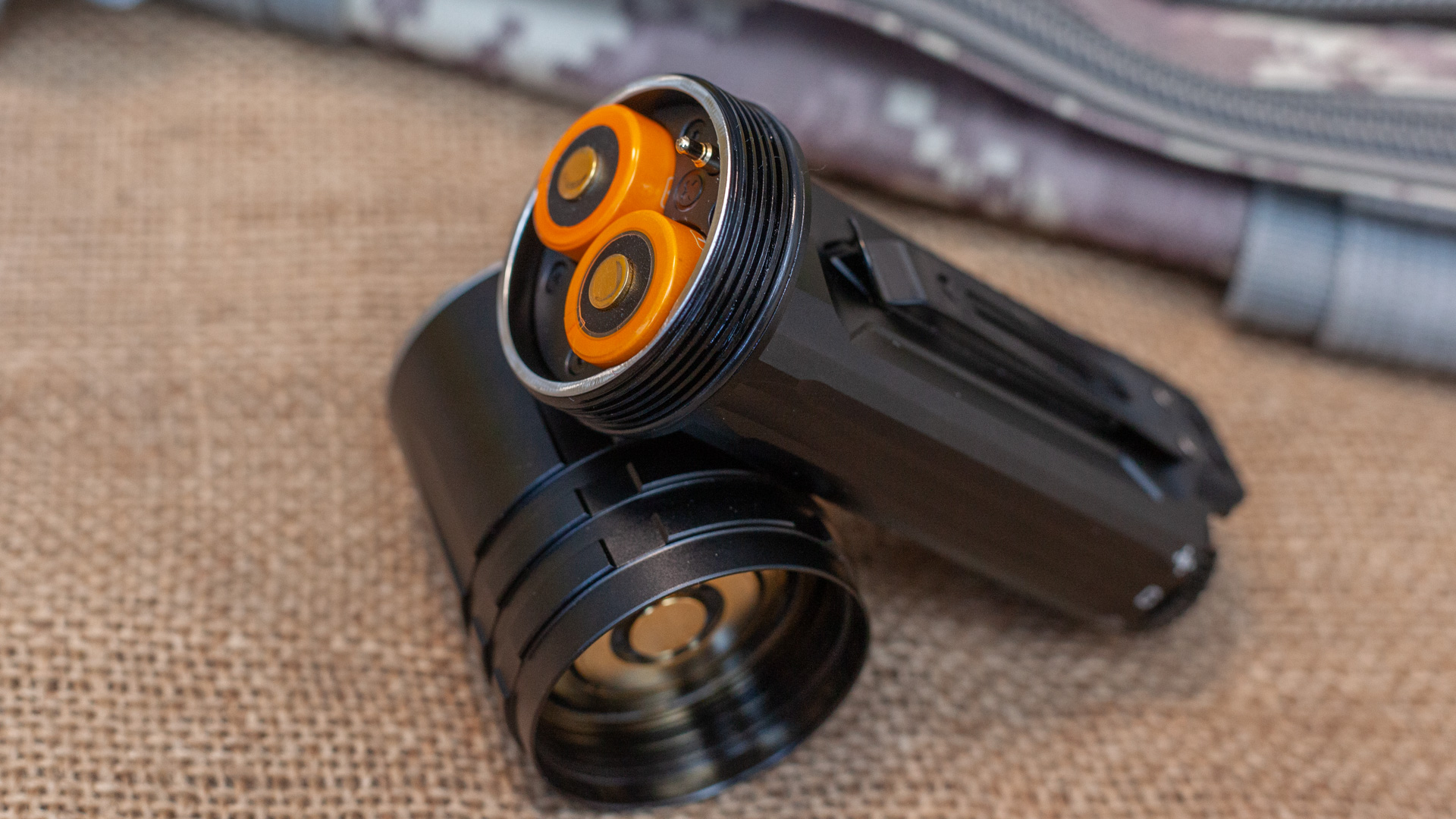 There are some cooling fins , but i evaluate them rather as a decorative element.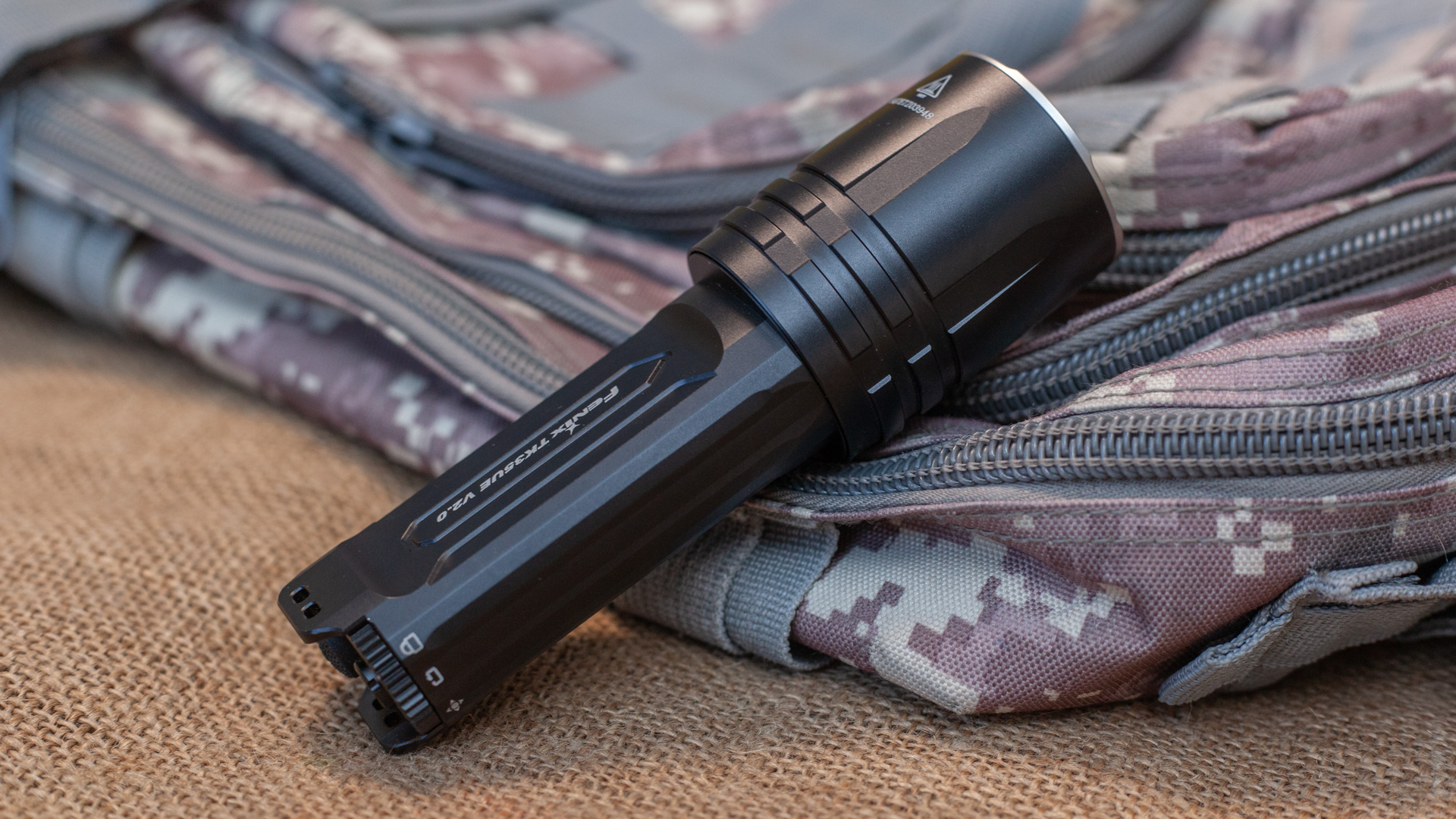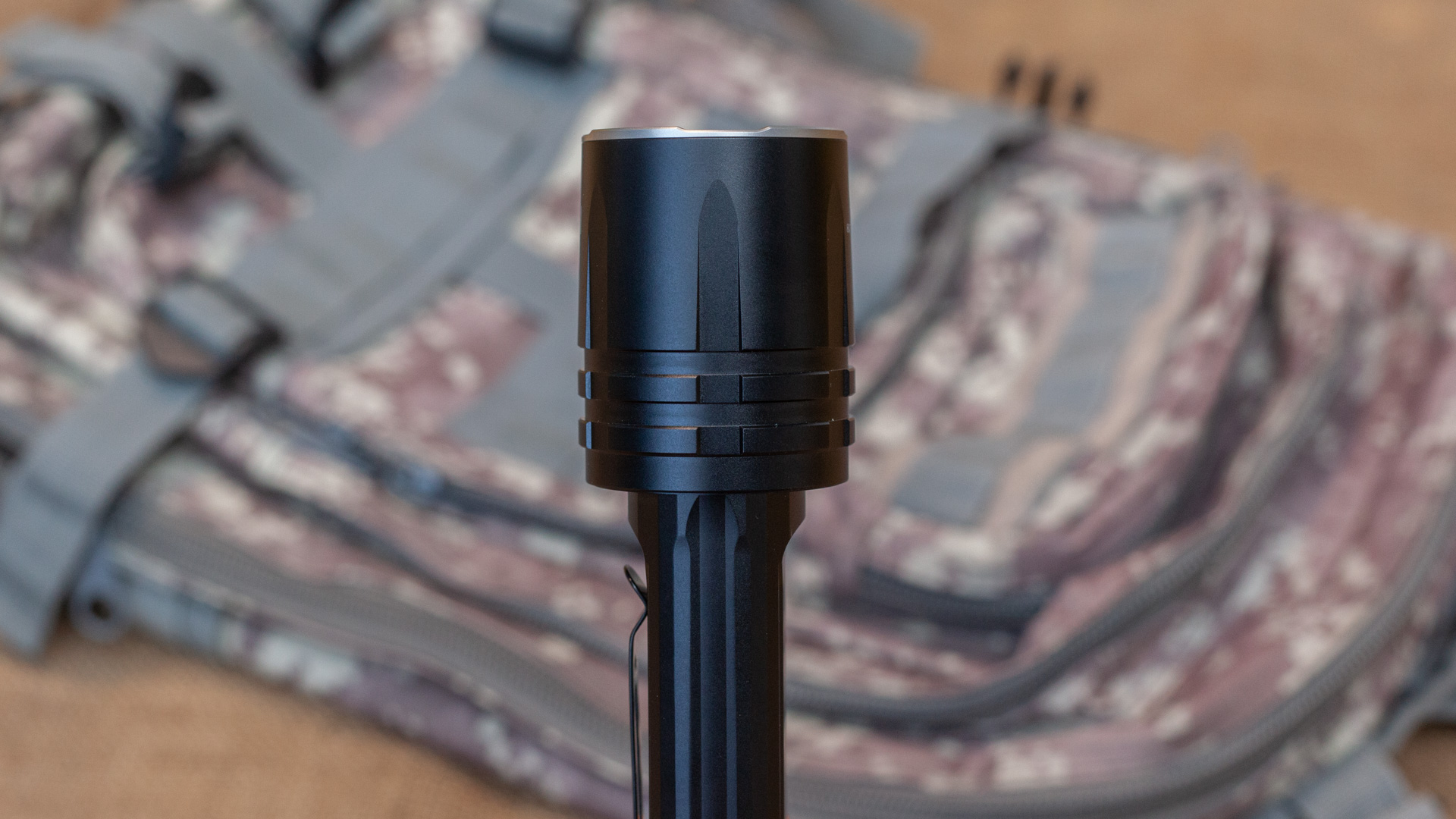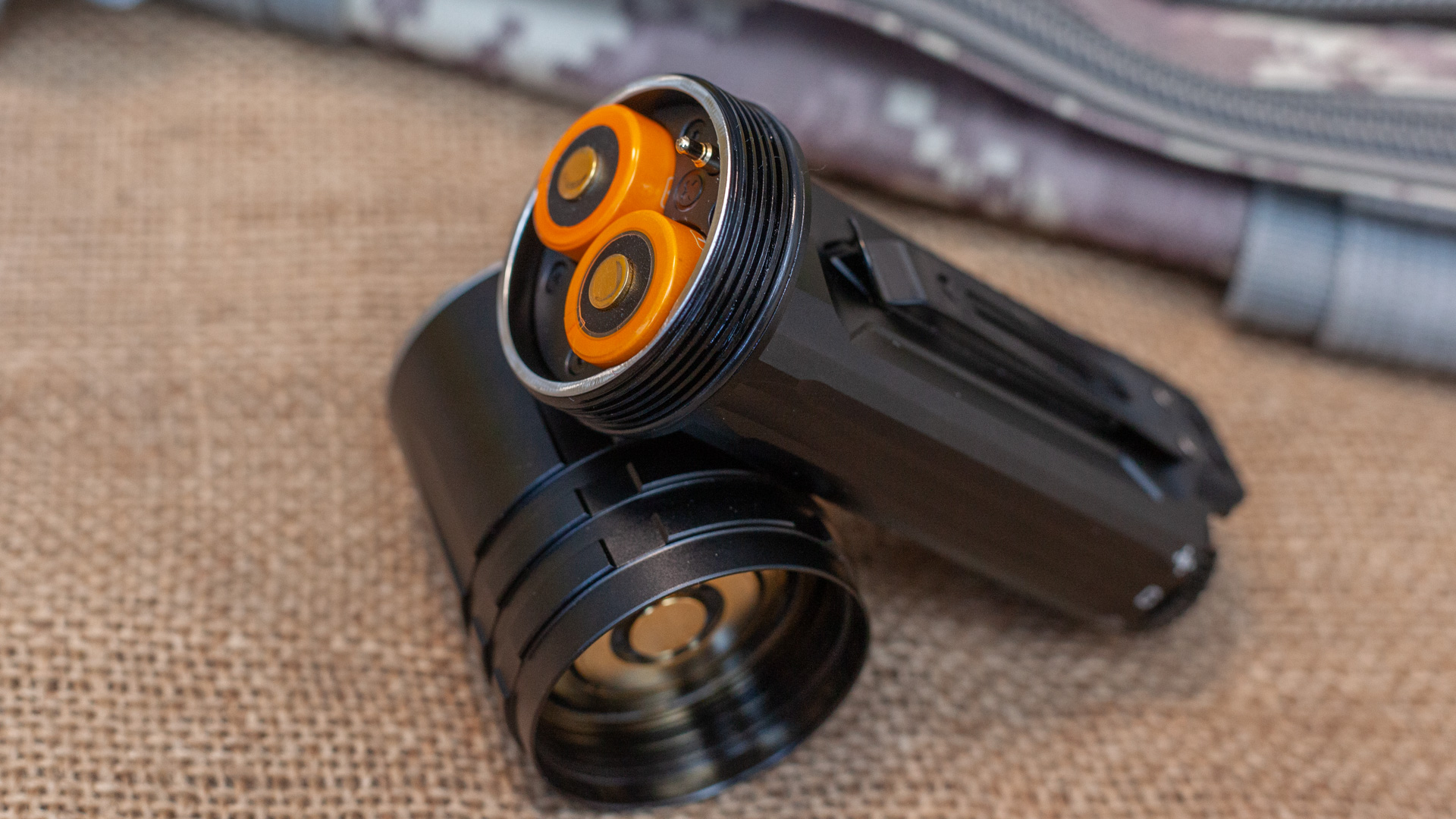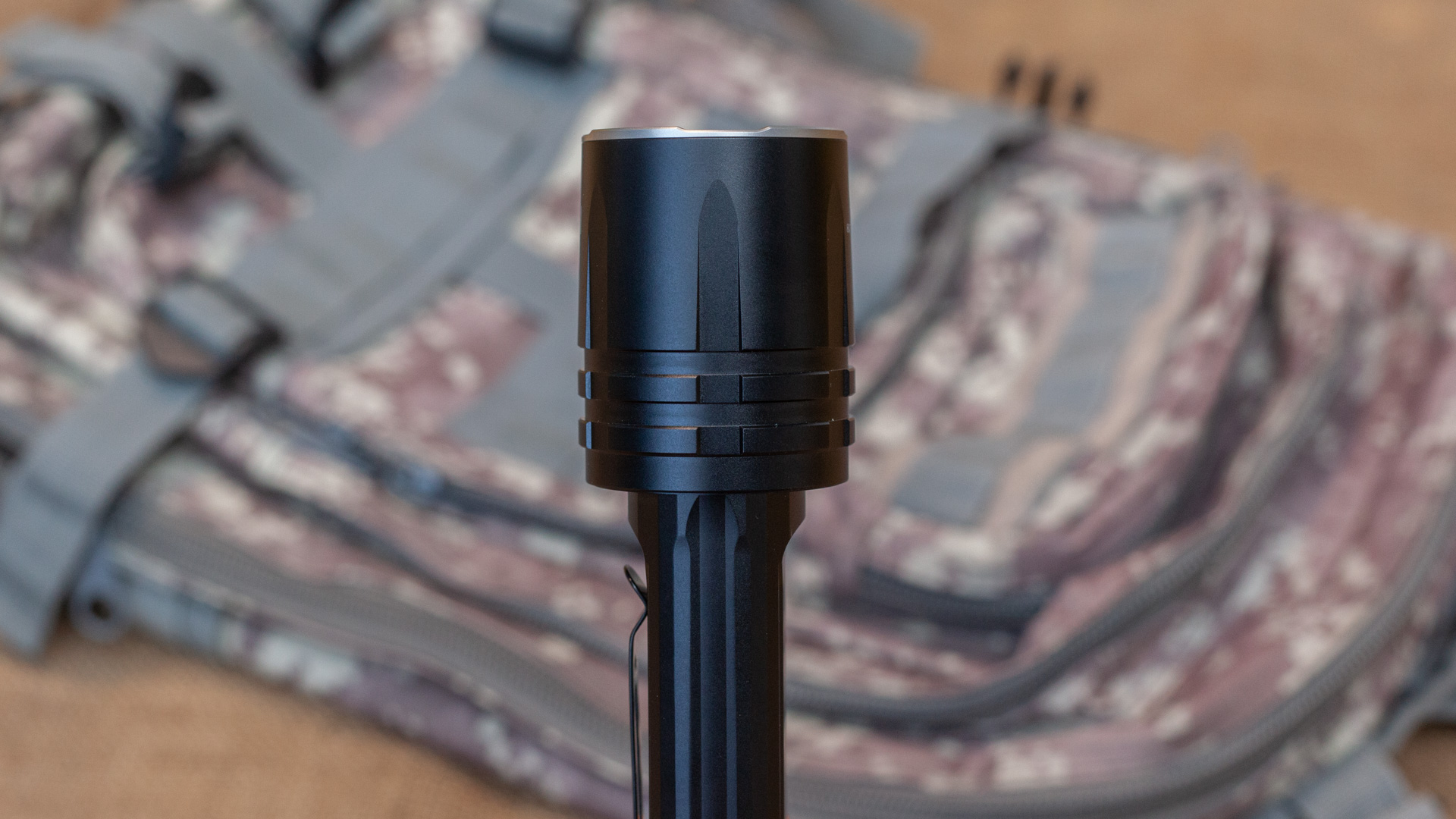 The bezel is not particularly tactical, with wide shallow teeth. Underneath are three fairly deep, smooth reflectors with SST40 LEDs. As a reminder, the previous version had 1 * XHP70.2 LED.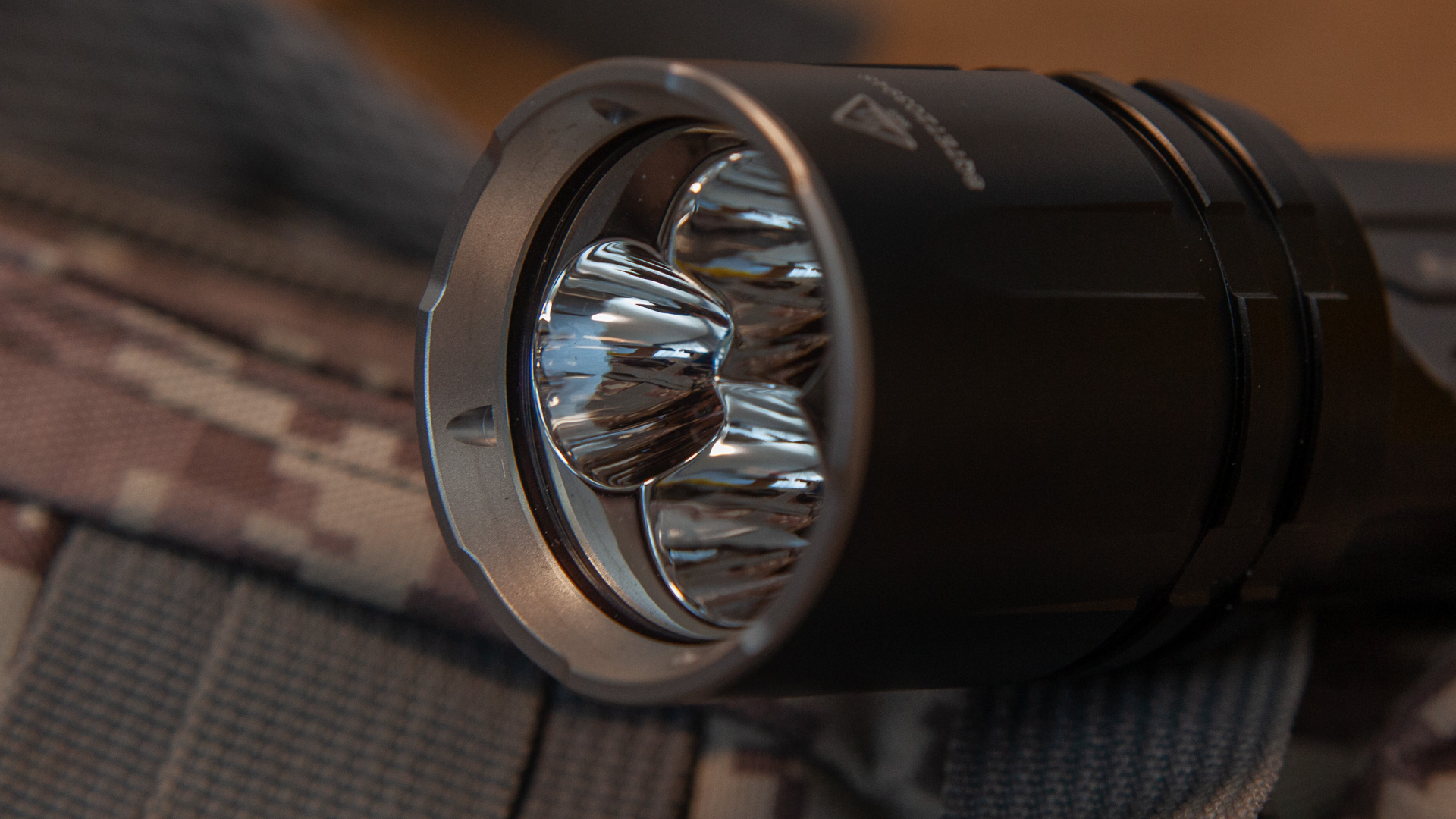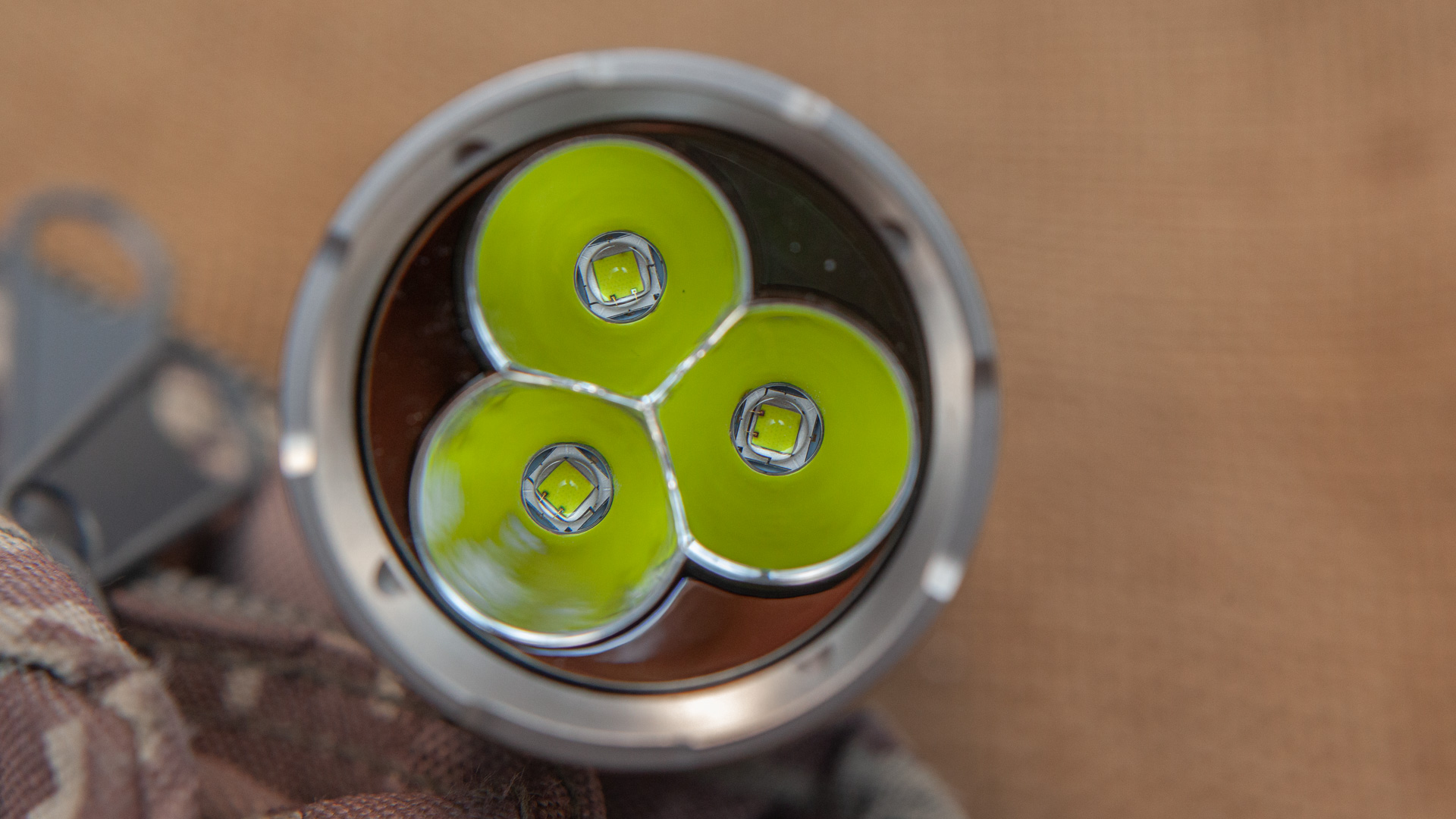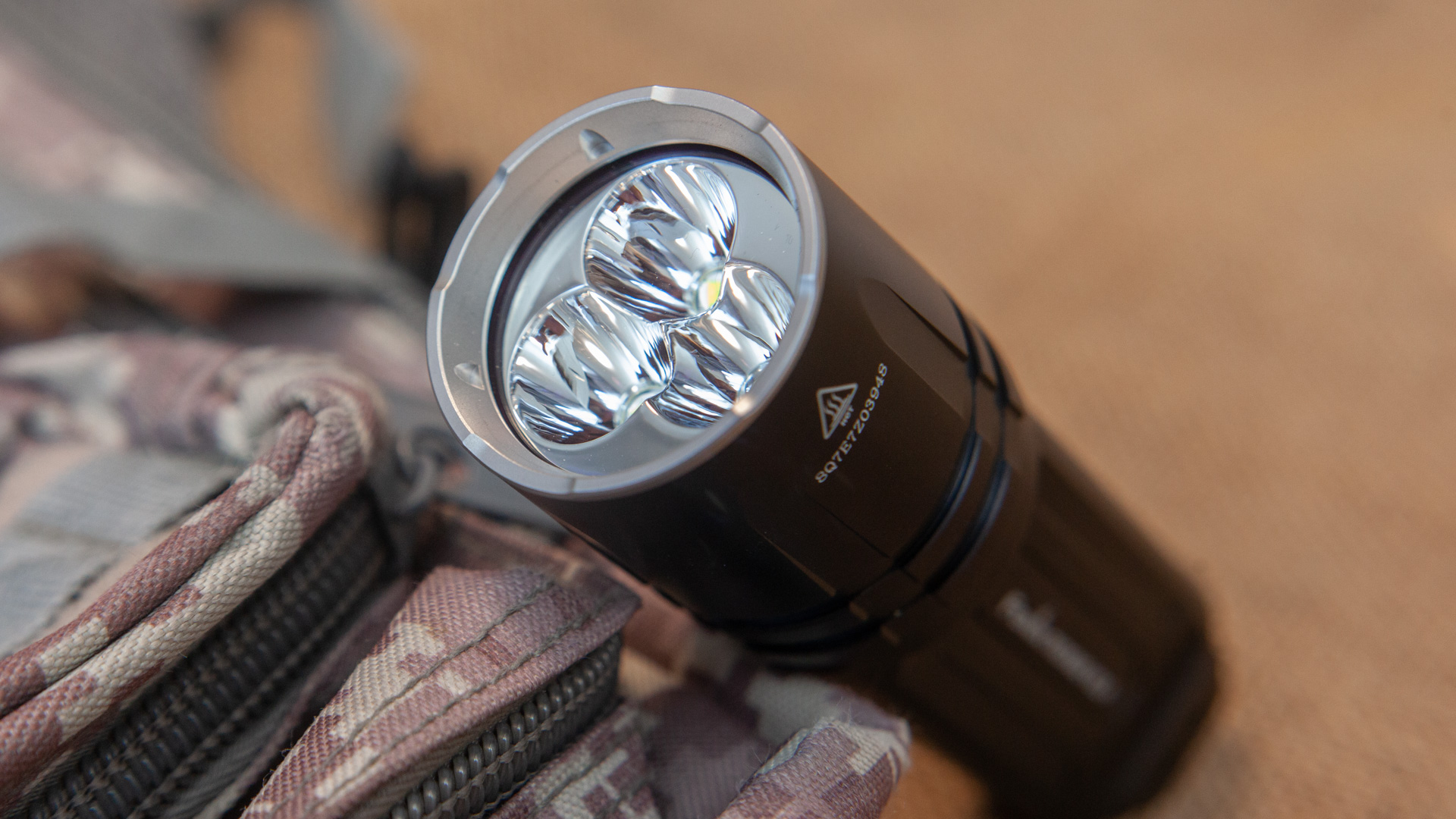 That's all. I`ve see no downsides in design or build quality. I will note that I absolutely do not like that kit doesnt include batteries. And I think that if Fenix decided to update the TK35UE, then it would be worth switching to 21700 from 18650. The size would have increased only slightly, while the runtime would have actually increased by a half.
UI
This is the main thing that I absolutely do not like about Fenix. Usually, their UI doesnt offer you instant turbo, instant moonlight, lock mode, not to mention ramping mode. All the stuff that i constantly use and need.
But i`m objective and understand that it's obvious that the common user - the main consumer of Fenix - doesn't care about these features, if even know that they are exist. Turn on, turn it off, switch mode- that is everything that ordinary user needs. And some kind of flexible UI would be only a burden.
That`s why Fenix is a flashlight that i would buy for my Dad, but unlikely for myself.
But UI of TK35UE v2 is quite good even to my picky taste.
The switch, of course, switches: tactical, daily, lock-mode.
In any mode:
The main button works as usual on-off. In tactical mode it only starts 3000lums turbo
A mode switch triggers a strobe if hold.
In daily mode it switches the brightness when clicked.
Everything is extremely intuitive.
Helpful note!
If you turn it on at the minimum brightness and then block (the flashlight turns off itself), then by scrolling this wheel to the daily mode, you first turn on the minimum brightness, and then scrolling to the tactical one - start the turbo. + u still get the usual access to the strobe
So you have exactly what I always miss in Fenix - instant access to turbo and firefly. Sort of crooked way, but you still have it.
How the Fenix TK32UE V2 illuminates
Until recently lots of Fenix hand flashlights havent`got good brightness stabilization. Fortunately, now situation is as it should be, and TK35UE v2 performs flawlessly. No complaints at all!
It works for a long time and, despite the fact that there is less metal in body, it perfectly holds high modes. I was really afraid that situation would be way worse.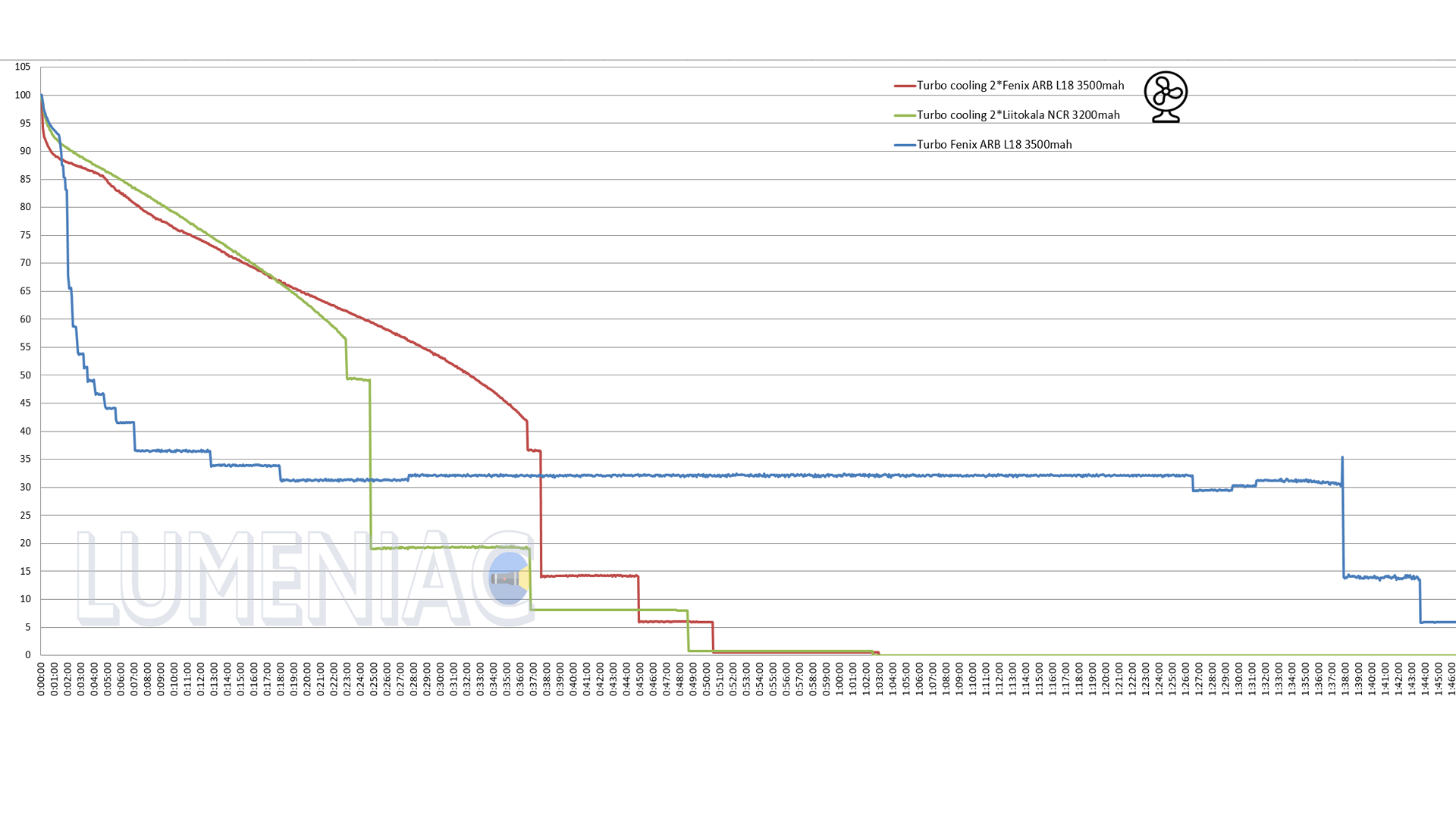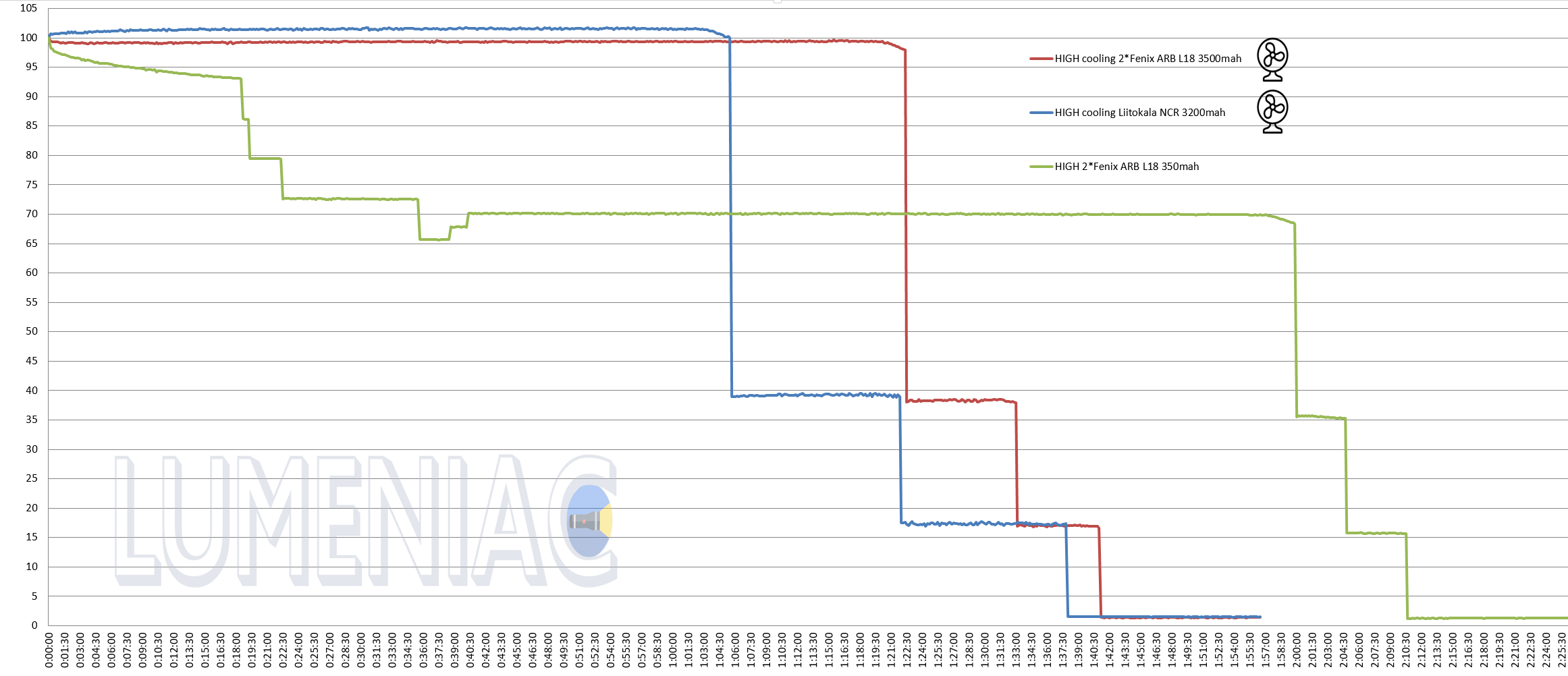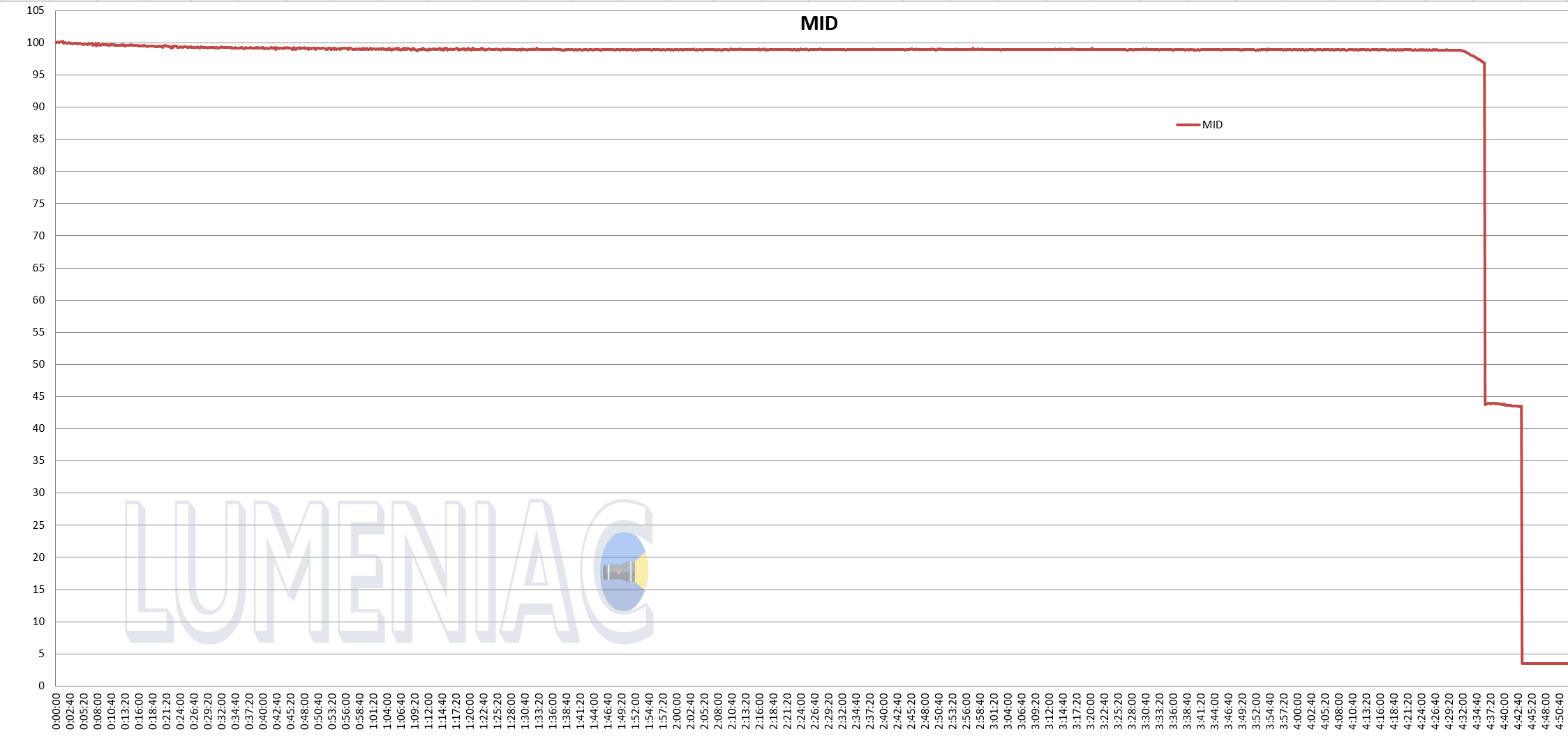 As for the light as such, the flashlight provides the clearest and most convenient combination of sidelight and range. This is exactly sort of versatility most people look for from flashlight. You can work comfortably both indoors and outdoors.
The only thing that was once again unpleasant to see was the expected green tint. Usually that pisses me off, because I consider it stupidity and greedily to substantially sacrifice the quality of light for the sake of an insignificant, visible only in specs, increase in brightness. But the rest of the overall usability of the flashlight outweighed the impression of this green tint. It obviously hurts your eyes if you point flashlight on something like white bricks or snow. But outdoor, with some trees and green grass around, this green tint of light even can give the deceptive impression that the light of the flashlight is warmer than it is, not CW, but closer to NW. Well, I repeat, the target audience of Fenix is a simple user who doesn't care about such nuances.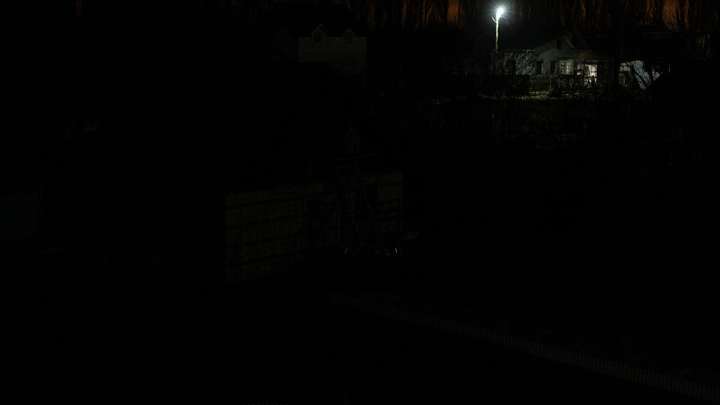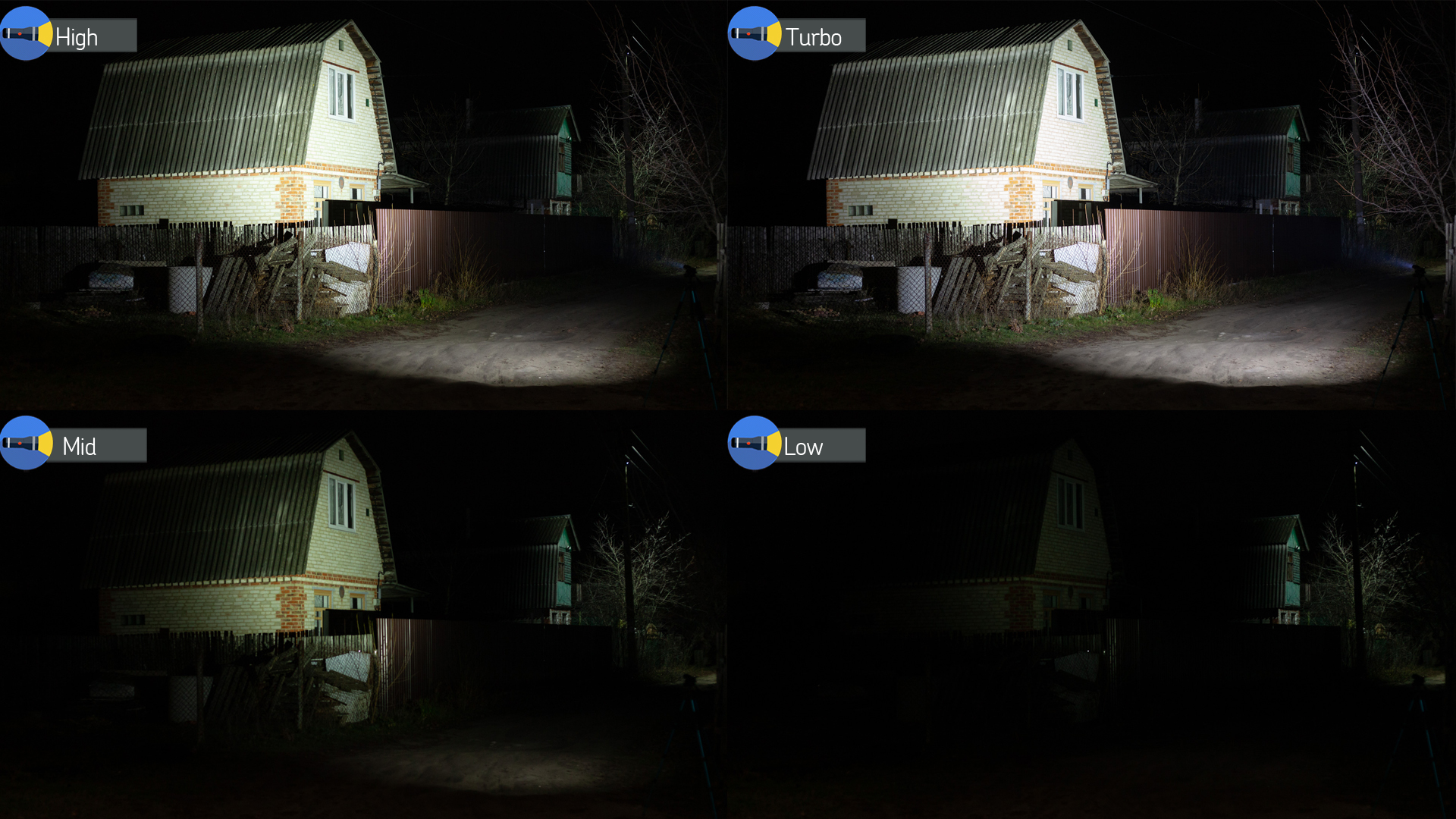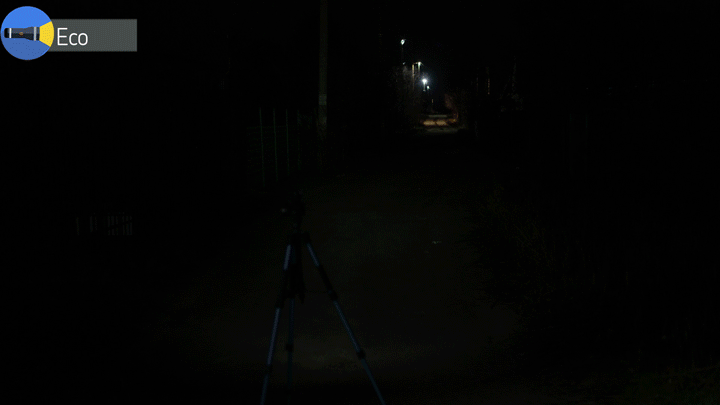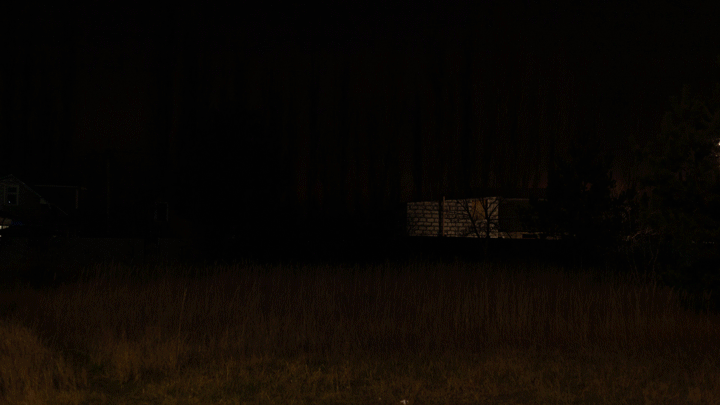 Fenix TK35UE v2 quite confidently closes the 200m distance and it looks like it will be quite helpful up to 300 meters, which I think is an excellent result for this size and optics. In my opinion, it is already necessary to take specialized long-range flashlights to work at a distance of over a couple of hundred meters.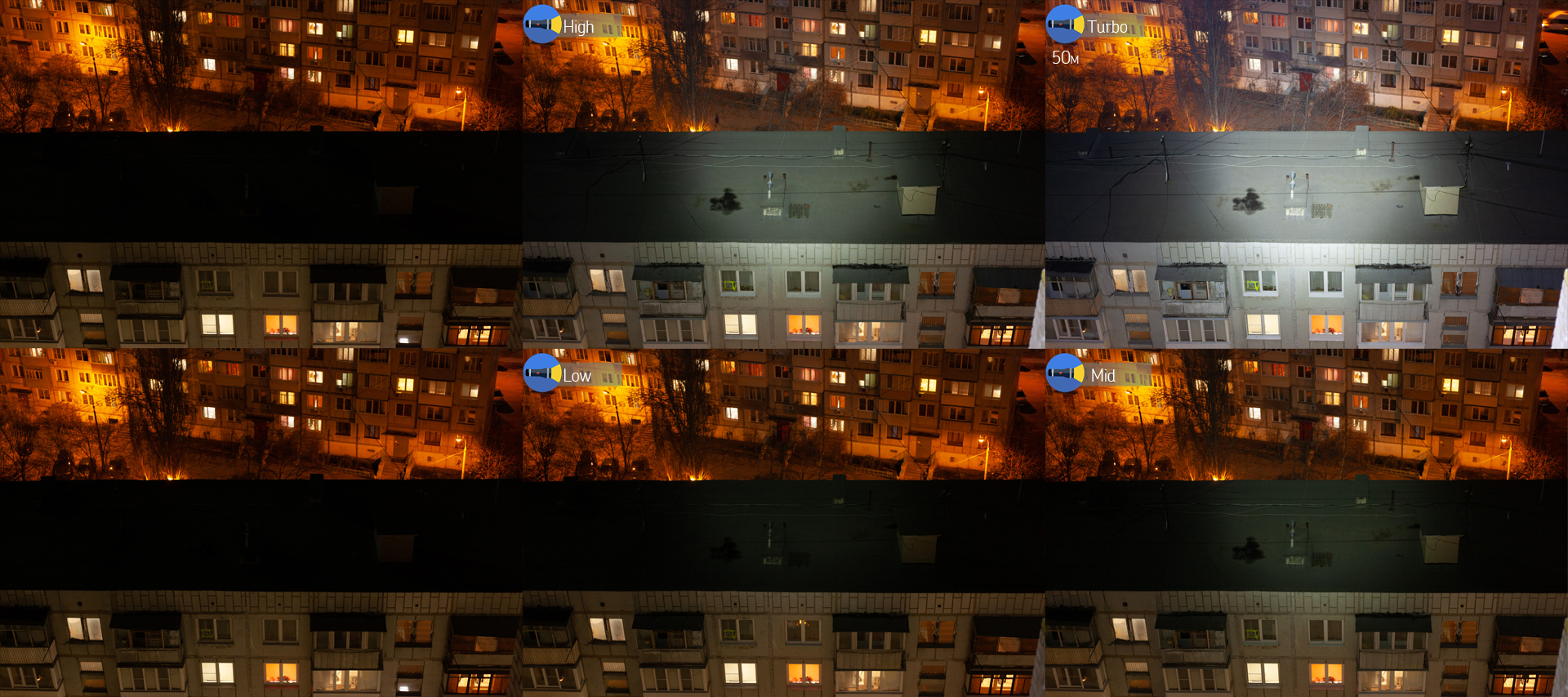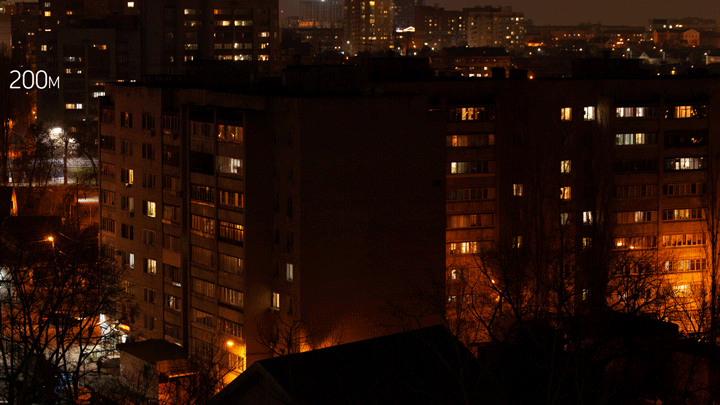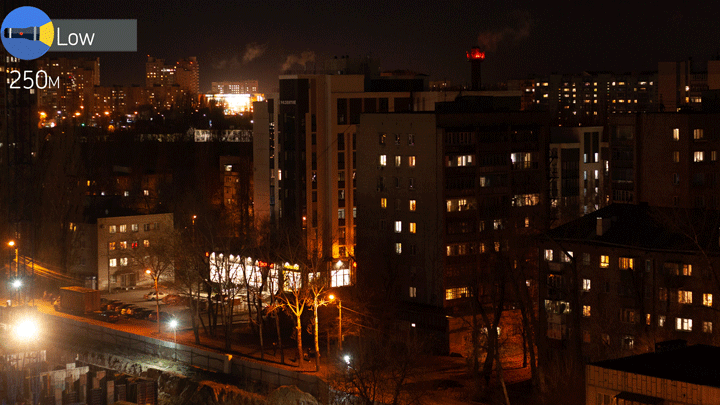 OVERALL IMPRESSIONS
This is a soooo rare occasion when I got new flashlight from Fenix and it suits my needs of experienced user. I really like it.
I'll start, however, with the facts that I dont like to finish my review in a positive way. The flashlight deserves it.
Not including batteries to a kit of such an expensive flashlight is just sooo cheap from manufacturer. Fortunately, a couple of super cheap low-current Liitokala cells gives you almost all the same, they even no worse in a turbo mode.
The second objective moment is the green tint of the light. This is unpleasant, especially when directly compared with cold light without parasitic shades, not to mention with something normal light of 5000K. SST40 have this color temperature.
But here I try to be objective. This ugly tint is unpleasant to me and other experienced users who know stuff and own lots of flashlights. But , again, we are not the persons whom Fenix make their flashlights for. And representatives of that target audience, i.e. a simple user who needs 1-2 flashlight. Reliable, bright and easy to operate (which Fenix undoubtedly provides), dont give a damn about all this at all. Well, I will also note that it will take a well-trained eye of an experienced user to notice this green tint when use outdoor in summer.
UI is a subjective thing. It is quite simple here. But with two buttons it no longer irritations me that much as straighforward Fenix UI usually does. Moreover, you can organize a kind of ersatz instant access to minimum brightness and turbo. All in all, quite tolerable.
Oh, well, yes. Price tag. Paying that much (no matter what country and exact price - it alwasy be "that much") for 3 SST40 LEDs and the ability to use a pair of batteries is too much for me. However, Fenix are always not cheap and this model will find it`s buyer with even price that high. He will pay more, but this flashlight will cover all his needs many years to come. And Fenix TK35 UE v2 will do this.
And now about good.
Feinix TK35UE v2 looks impressive, has secure and comfortable grip. The nature of its light makes the flashlight quite practical both for working at near range (well, here it is simply not inconvenient to be more precise) and at an medium distance. More over, this flashlight is far from being useless at long range. Here I estimate the maximum useful distance at about 300 meters, which just covers most of the usual needs for long-range light. This is exactly versatility in a good way.
The brightness is fully stabilized and two batteries give you a very, very good runtime life even in high mode.
I am not ready to say how convenient such UI will be from the point of view of tactical use, let me remind you that the flashlight is positioned as tactical. But even to me it seemed quite acceptable. Here, by the way, from the point of view of tactical use, I will note the exceptional brightness of the light. High mode will be enough to blind your enemy for a long time even without any strobe.
And, regardless of the model, I will mention the reliability of flashlights from Fenix. In this sense, I never had a reason to criticize them.