I'd seen these on many sites. When I spotted one on offer for $6.85 from BuyInCoins, I thought it may be worth a purchase. The intention was always to mod it.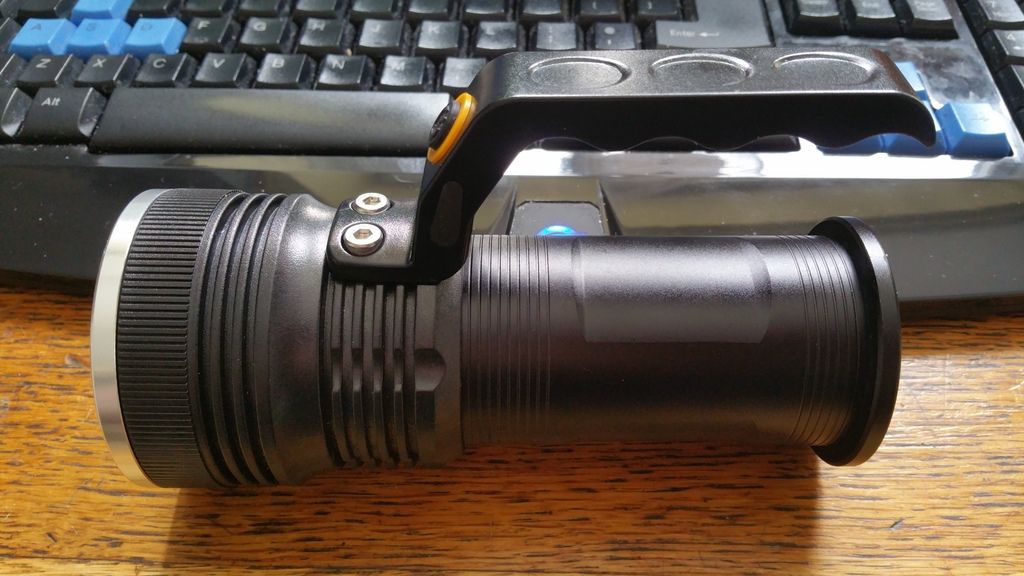 Well, its not an XML.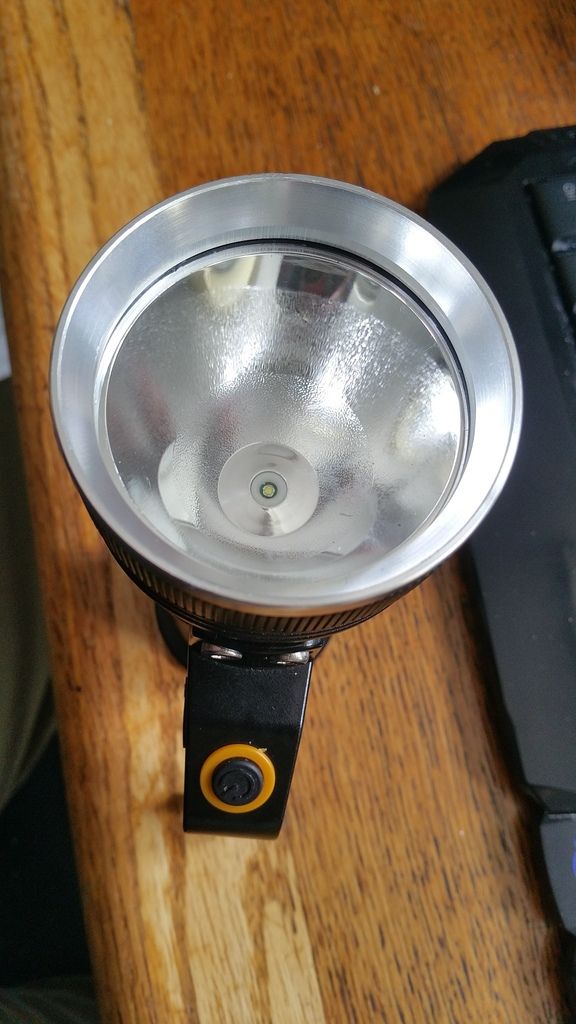 I don't know if you can tell from the photos, but the head is all plastic, only the battery tube is metal. So the only heat sinking is what the LED is mounted to.
Quite a tight beam, but its a shame its plastic, would have made a good thrower. There was no o-ring on the lens and the one on the body was snapped and hanging off. Driver appears to be direct drive on full and PWM for low. On my bench PSU 4.2v drew 1.5A. When lowering the voltage the current dropped sharply with the potential, so no regulation.
Product link: Rechargeable 4000LM XML LED Police Tactical Flashlight 18650 Torch Lamp Handheld
Not one of my best buys.