The format of inspection lights or penlights is not so popular and there are few models in it. Recently, Acebeam have released their first inspection flashlight.
Acebeam does everything not from the position of stupid marketing, but take into account all the nuances of real use. And since different people need different light for different situations, Acebeam gives you a choice of different LEDs whenever possible. So is this time - the PT10-GT has three different LEDs to choose from, two of which I can compare. I suggest you take a look at this new compact flashlight from my favorite flashlight manufacturer.
You can buy Acebeam at:
➤ Amazon
➤ Acebeam official website with 10% code LMNC10 (valid for all the items in store)
I can't help but recommend reading three more reviews:
Acebeam K75 - ultra-long range search light
Acebeam H30 - the world's brightest headlamp
Acebeam L17 - hunting long-range flashlight with green and white light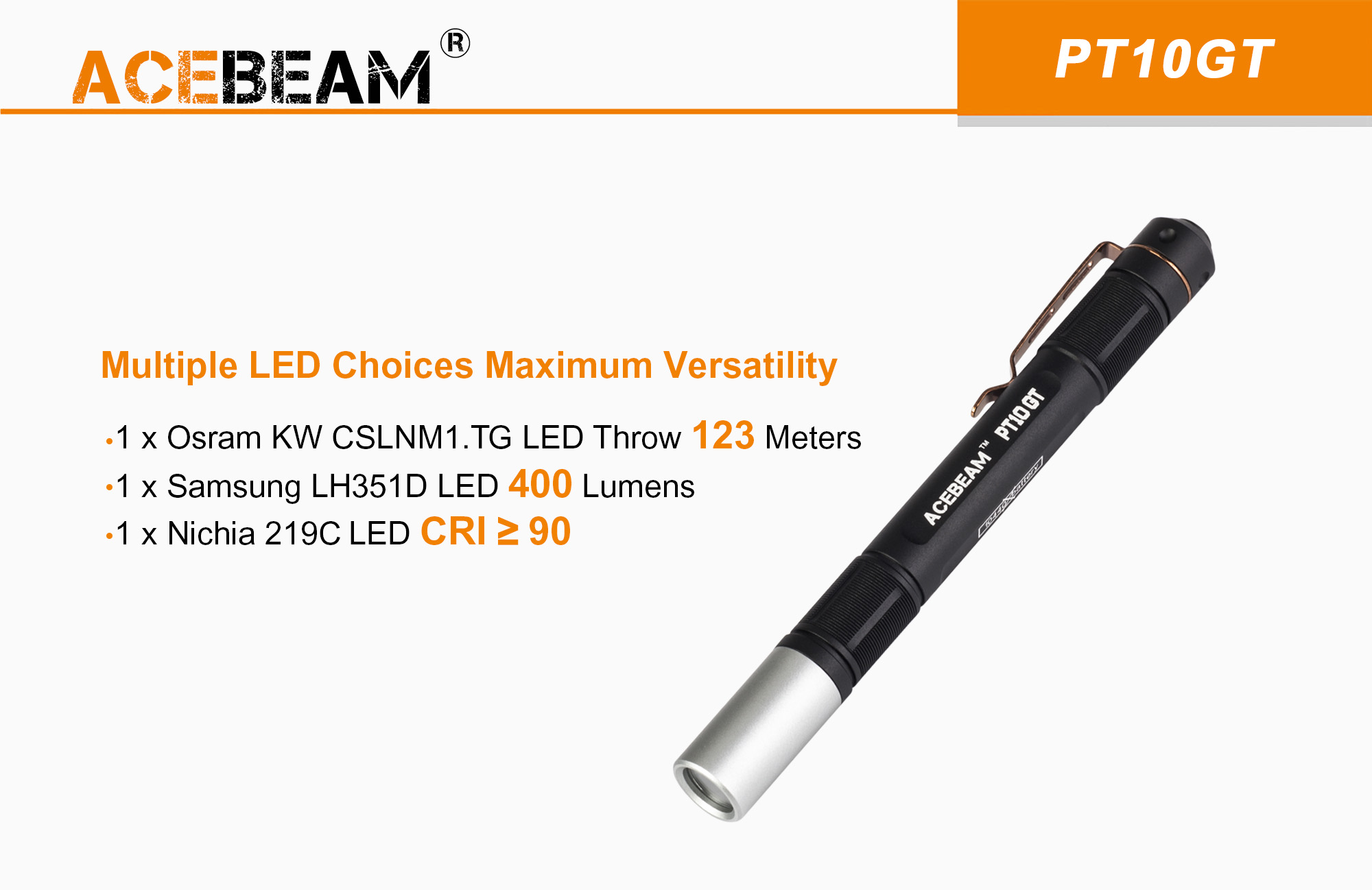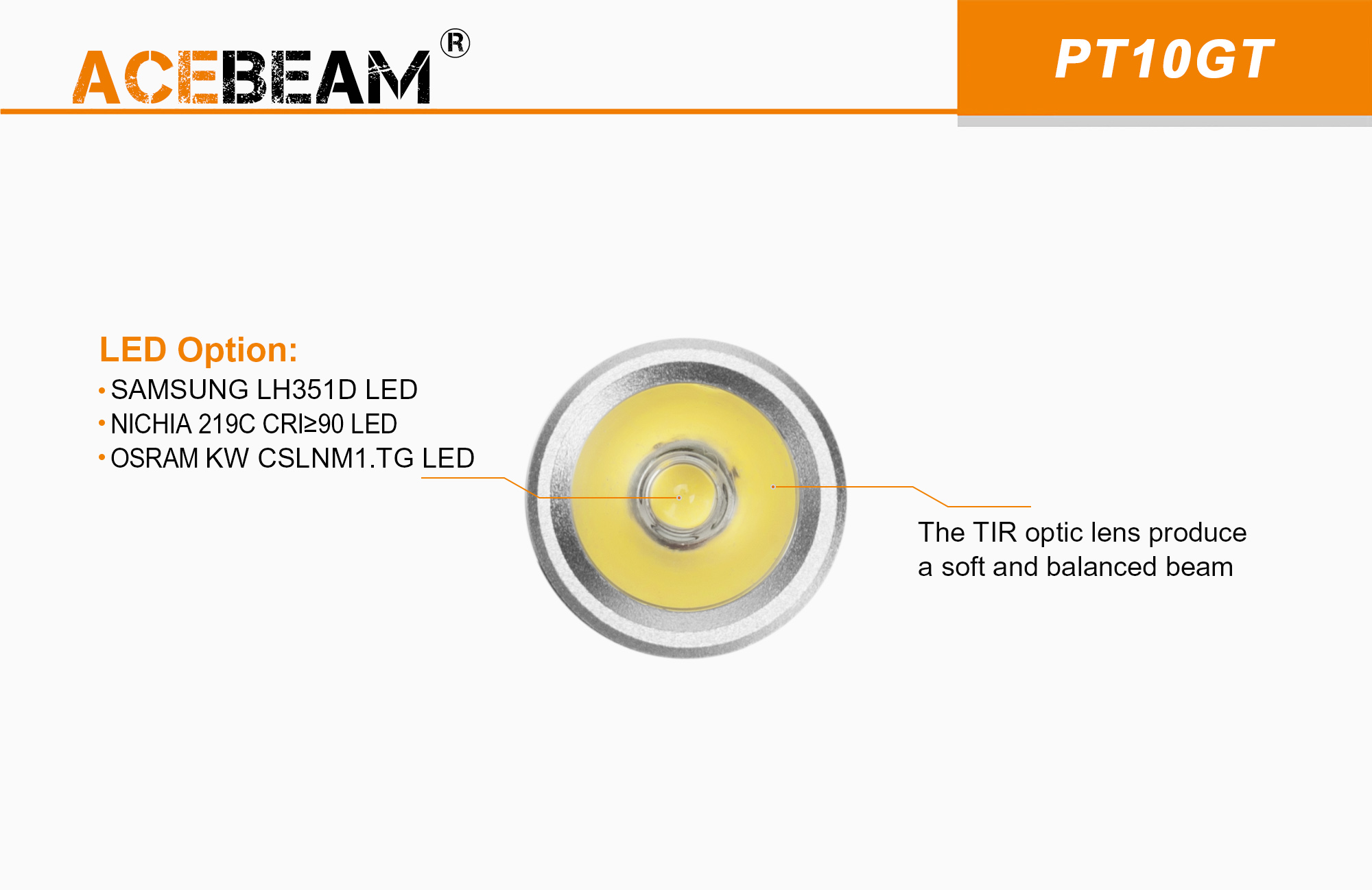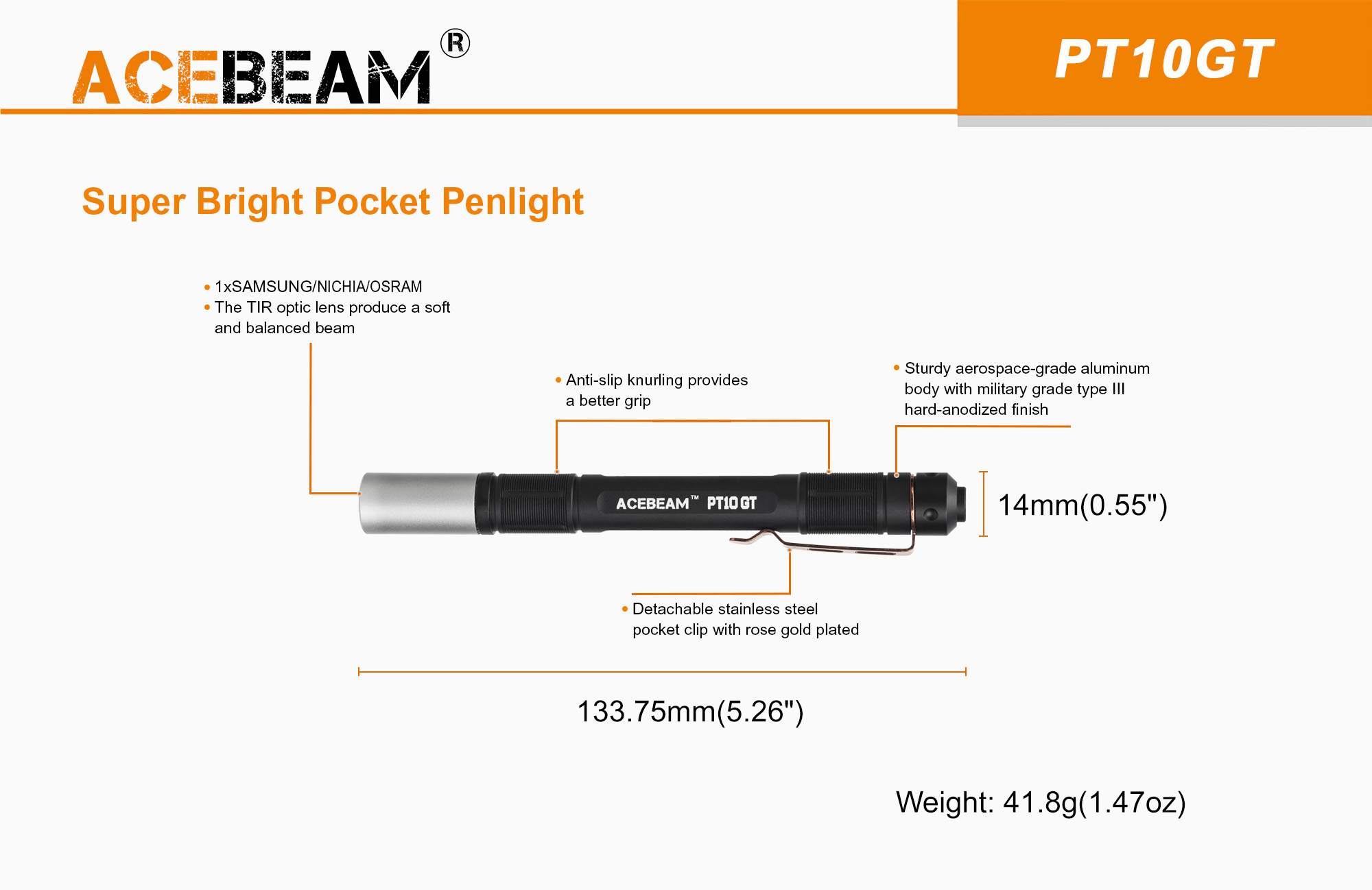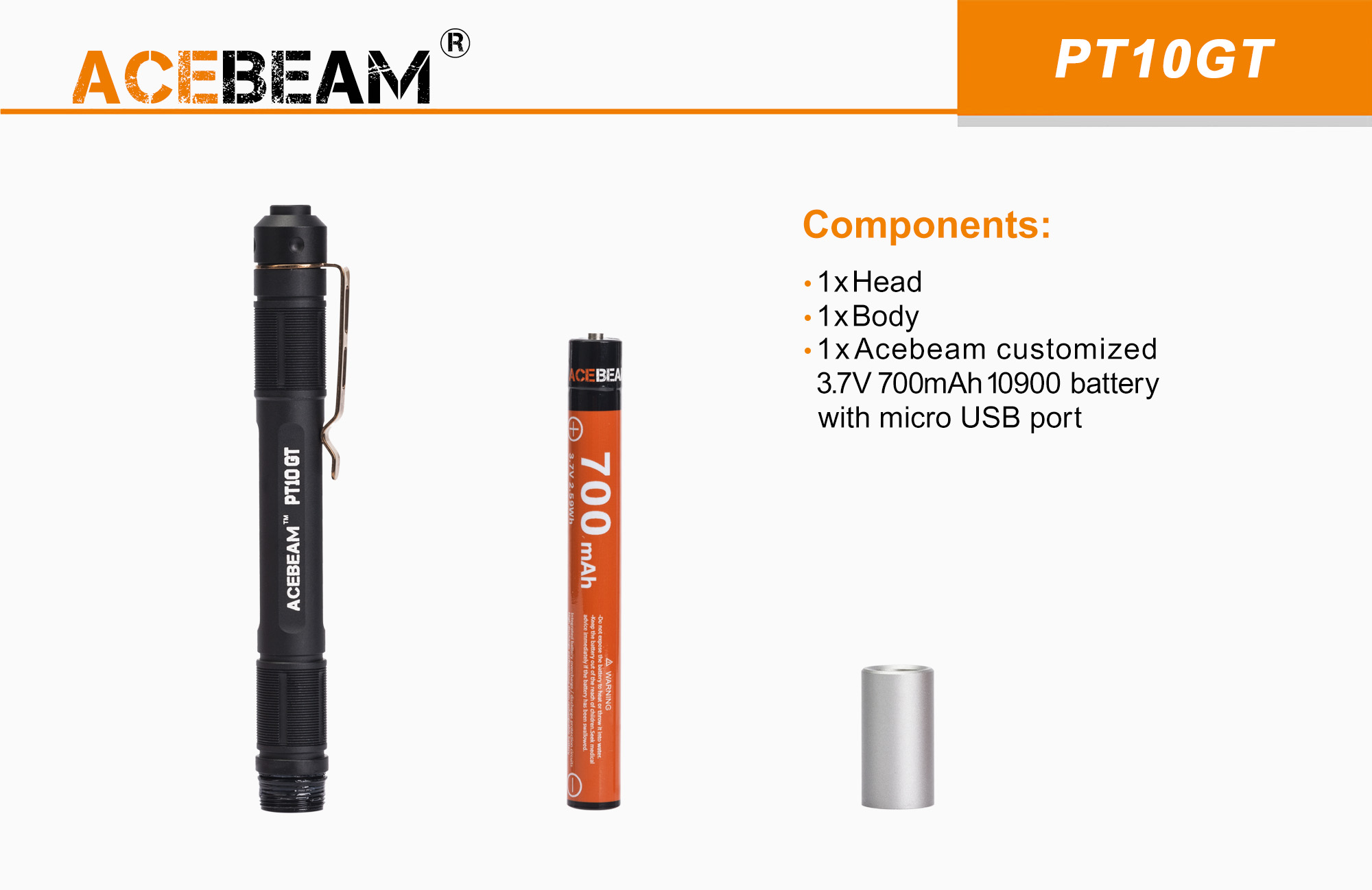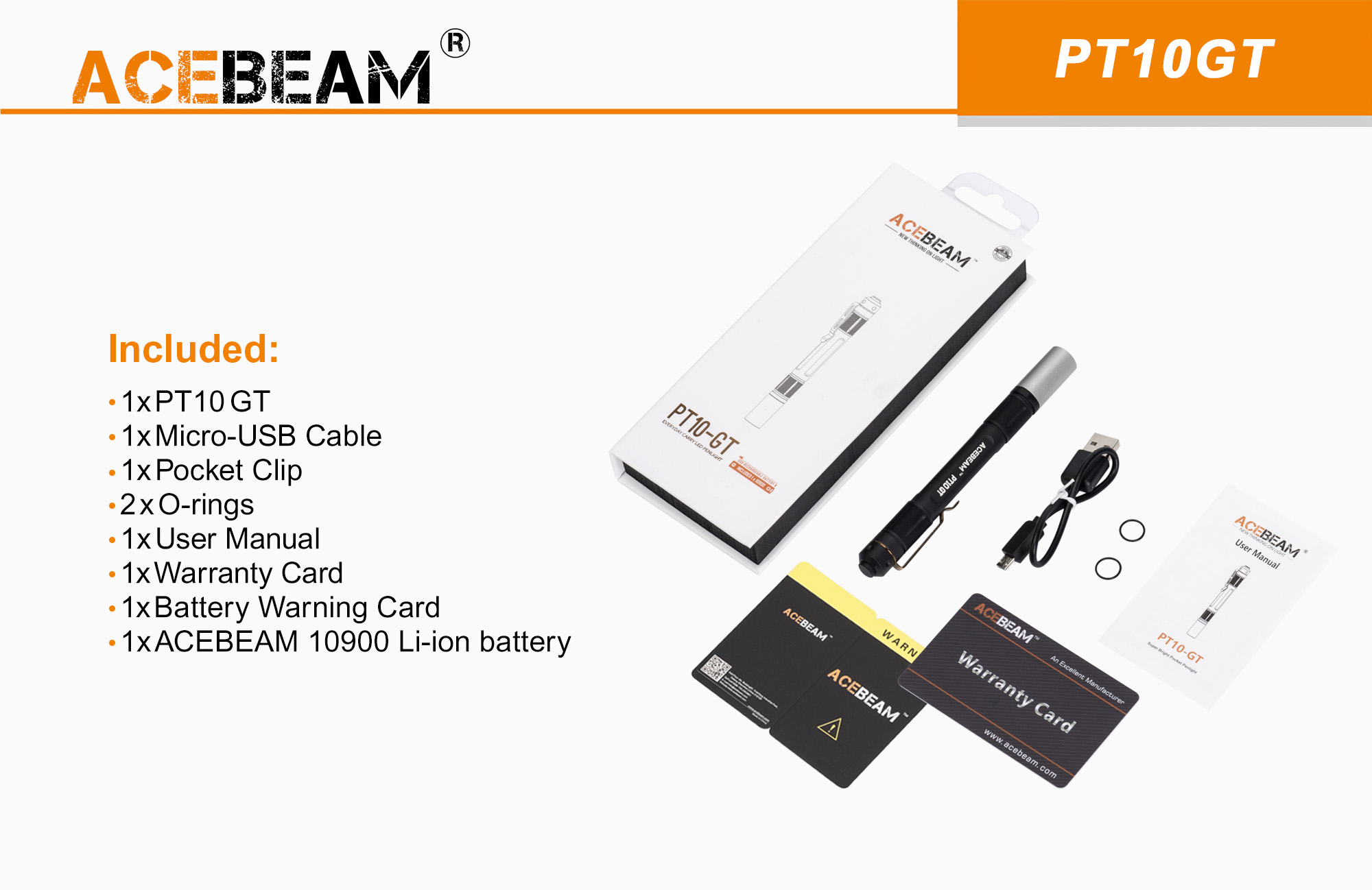 SPECIFICATIONS
Aviation aluminum body;
Powered by customized ACEBEAM 10900 rechargeable Li-ion battery with built-in Micro- USB charging port or by 2*AAA
Size: 133.75mm(length) x 14mm(tube diameter)
Weight: 41.8g with battery
Accessories included in package:
1xACEBEAM 10900 Li-ion battery;
1xMicro-USB Cable;
1x Pocket Clip;
2xO-rings;
1x User Manual;
1xWarranty Card;
1xBattery Warning Card
Utilizes high efficient constant circuit (non-PWM)
Reverse polarity protection prevents circuit damaged from reversed batteries
Tail switch, convenient for one-handed operation
Streamlined pen design that is lightweight and stylish
Aerospace grade aluminum alloy body with mil-spec hard anodization
Utilizes an optical lens to provide a soft and balanced beam
Stainless steel pocket clip with rose gold plated
Can be submerged in alcohol for sterilization
Specially designed for Medical Use, Technical Use, Everyday Use and Outdoor Use
You can buy Acebeam from NITETORCH with a generous 20% promo code HJK5KDNQ (valid for other Acebeam flashlights as well)
In order to understand which flashlight you need, I advise you to read my guide ""how to choose the right flashlight":https://budgetlightforum.com/t/-/57956".
The flashlight does not belong to the top of the line of Acebeam models, but package is really, really good.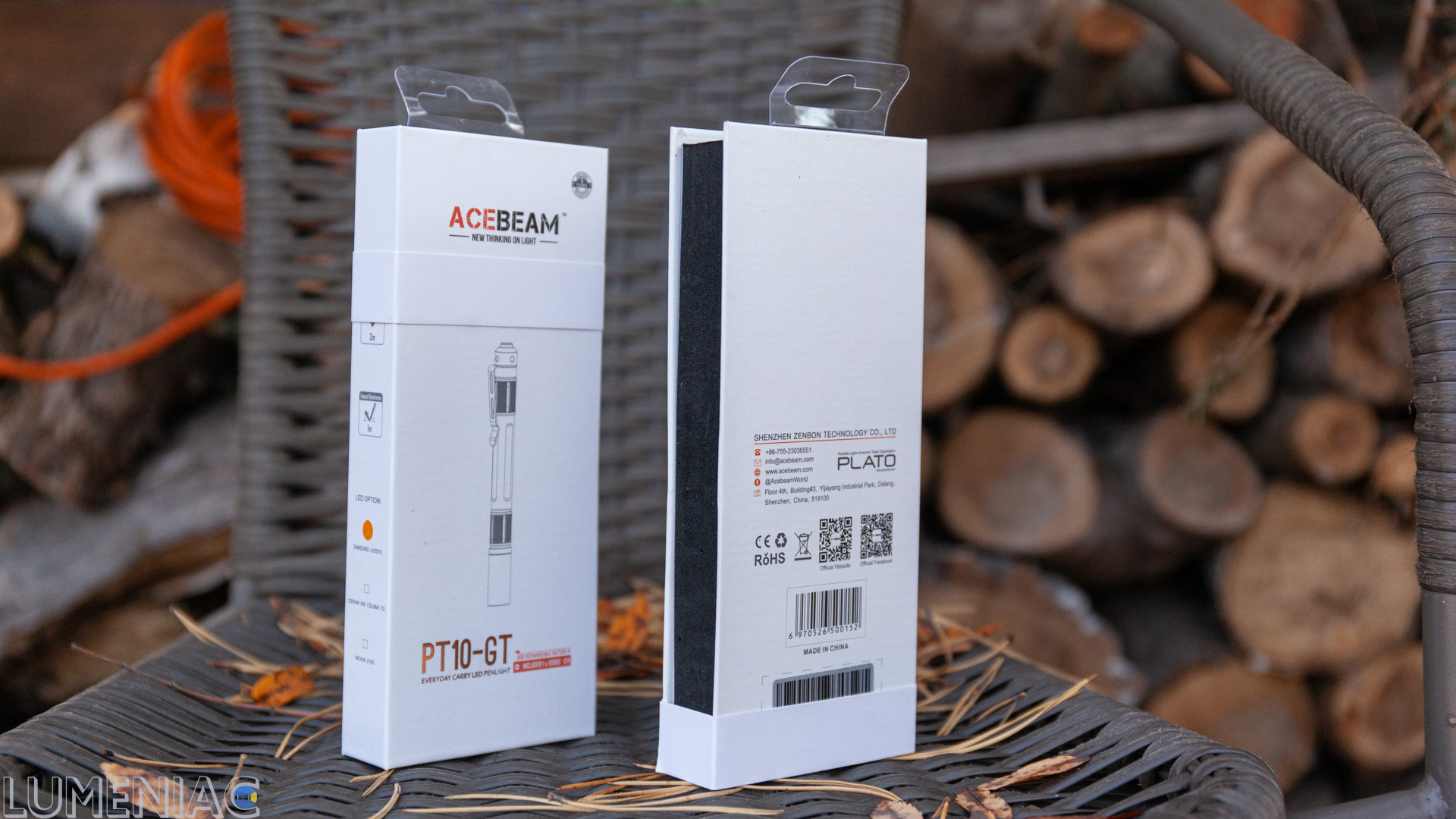 You get a kind of sandwich-book, in the center of which there are flashlight and a separate box rest of kit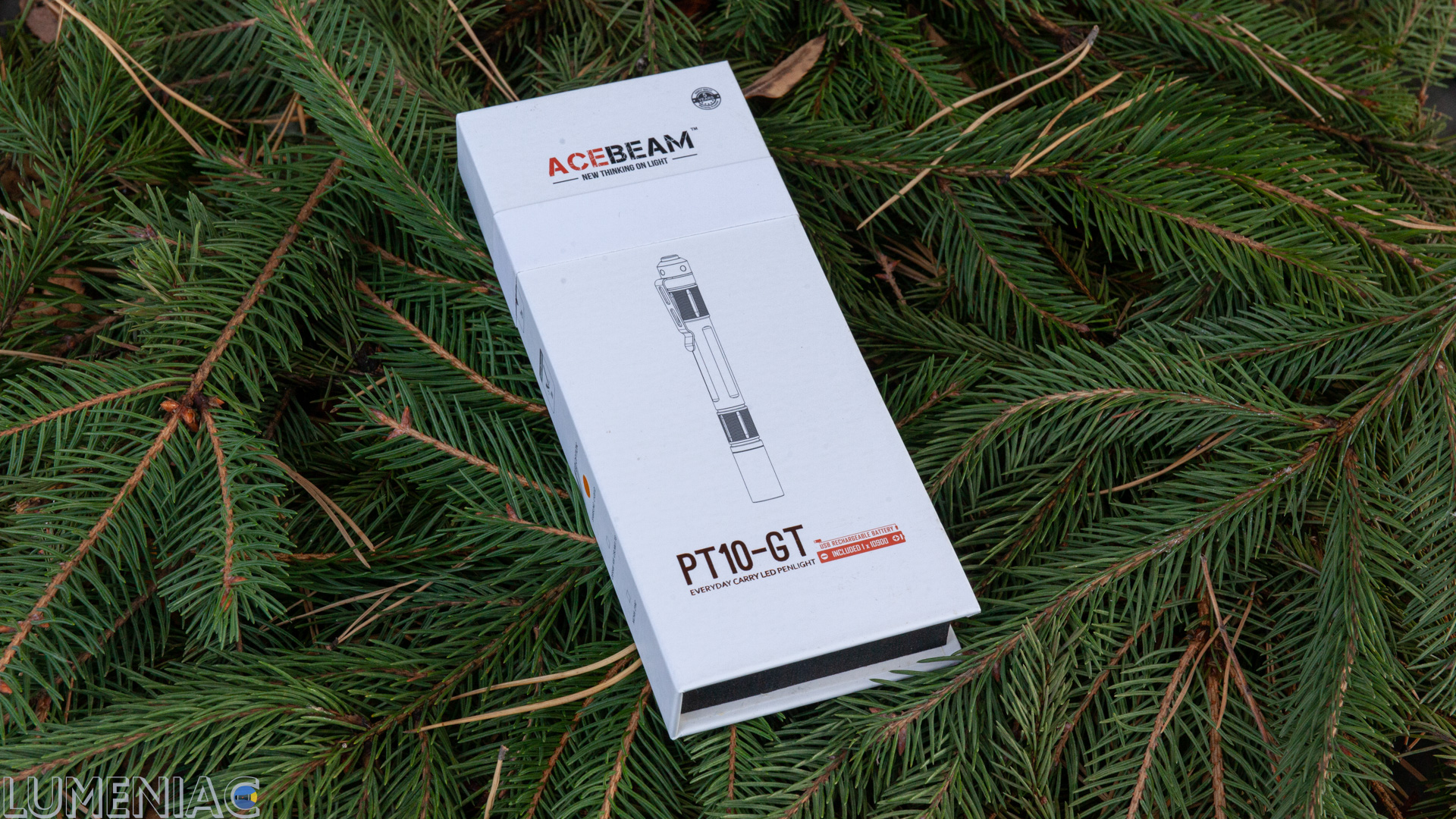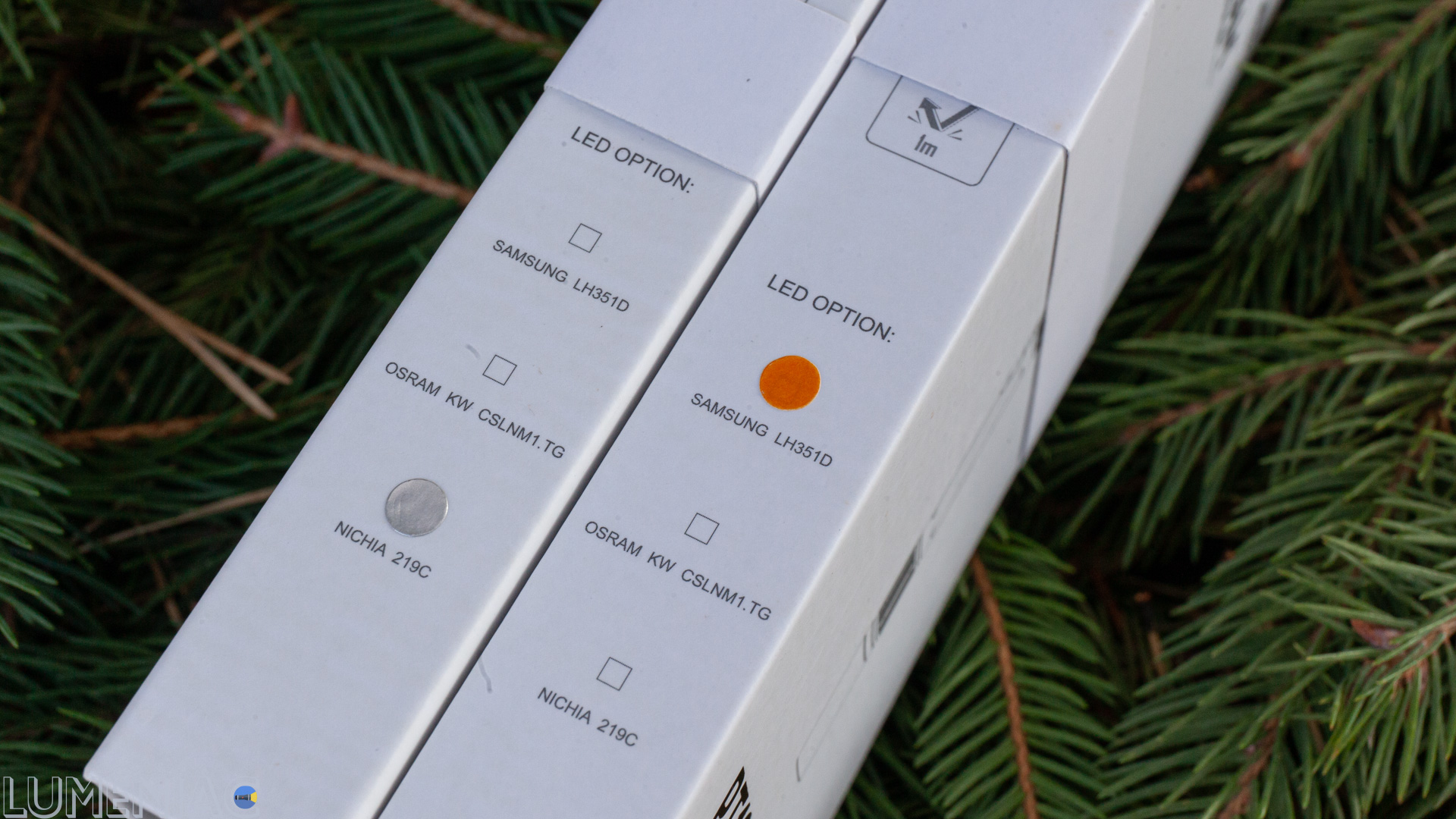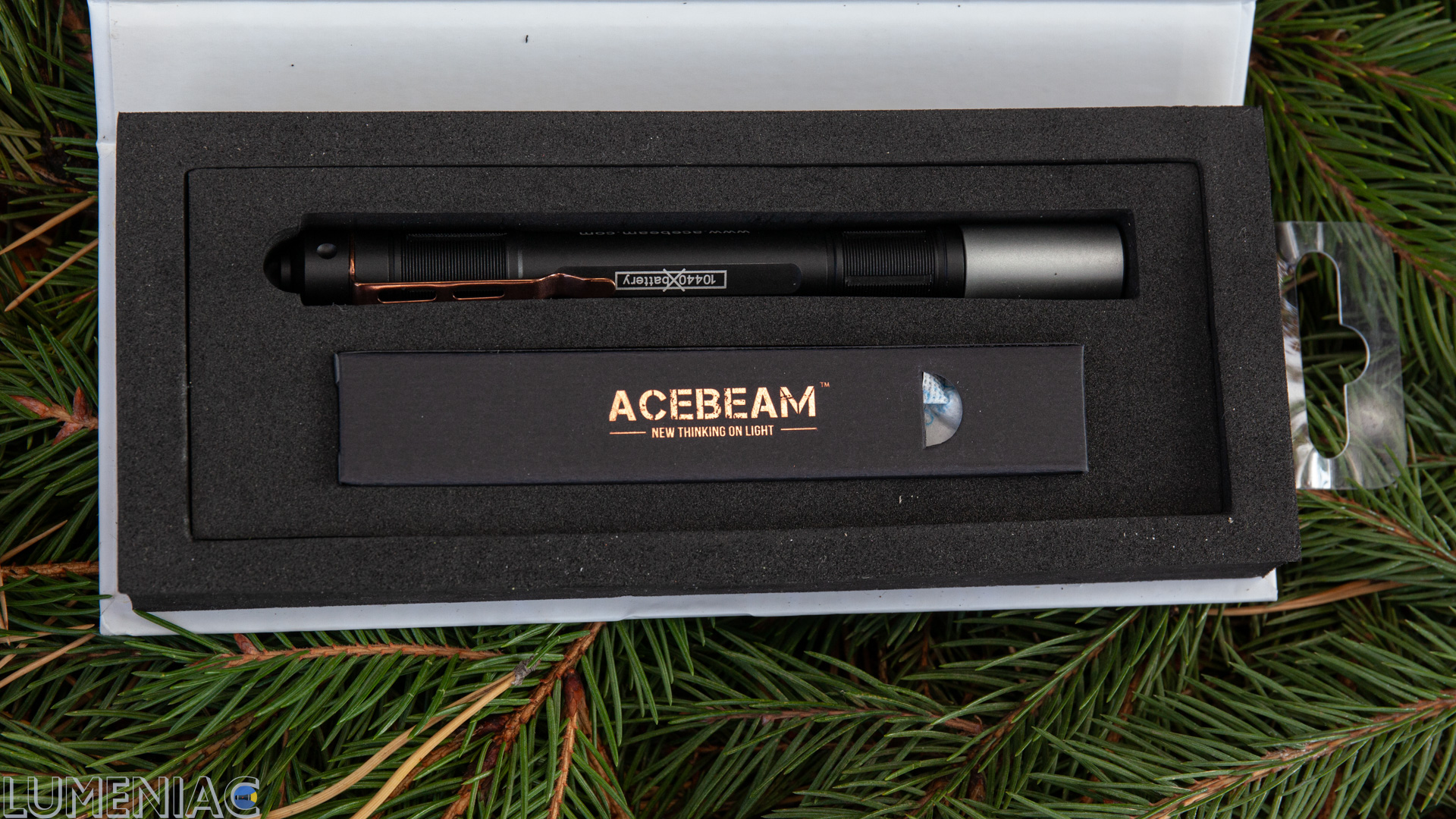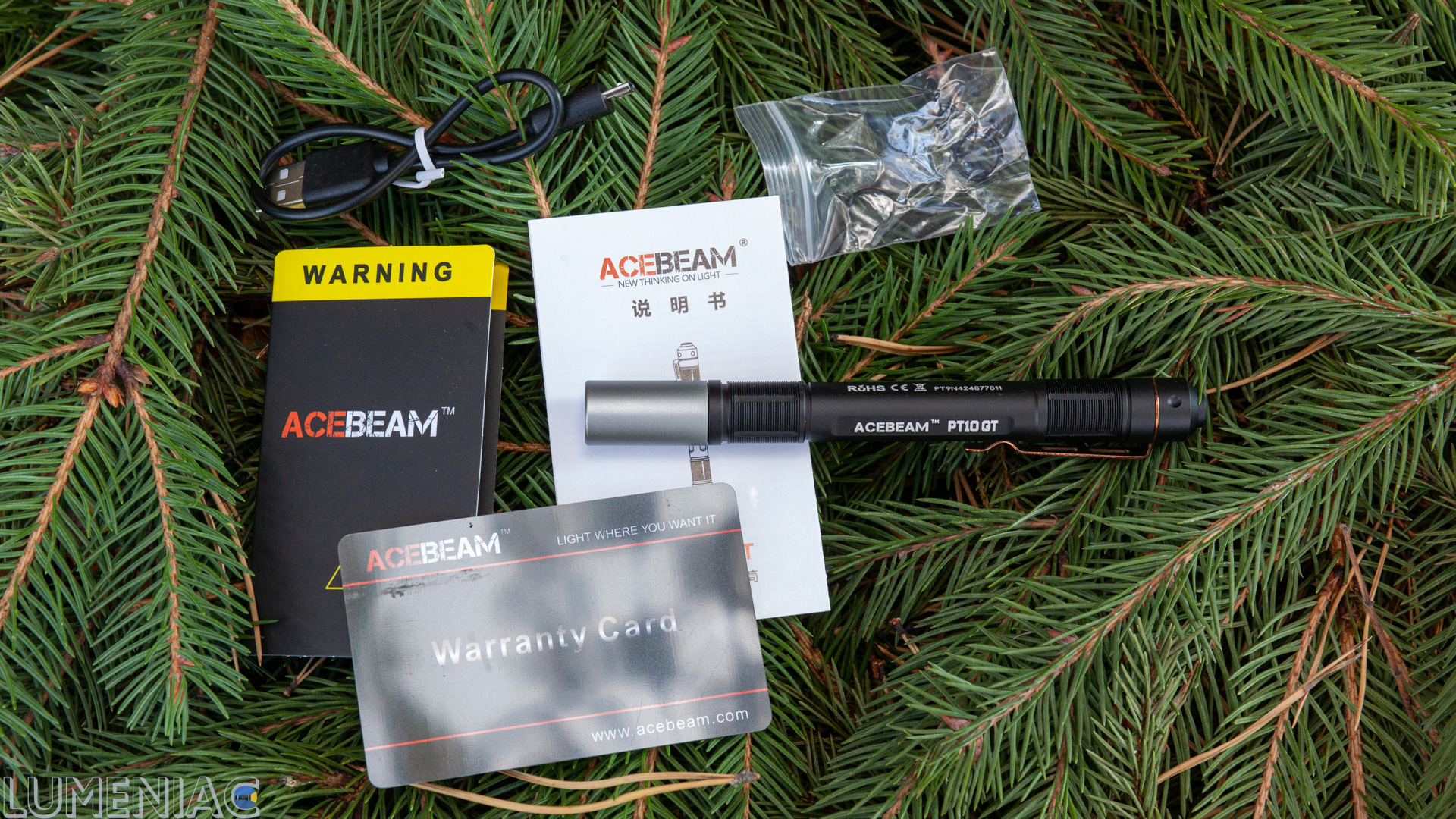 The 134mm length is definitely outside of EDC dimensions, but on the other hand, this is offset by an exceptionally small diameter, comparable to AAA. Overall, it has size of usual pen.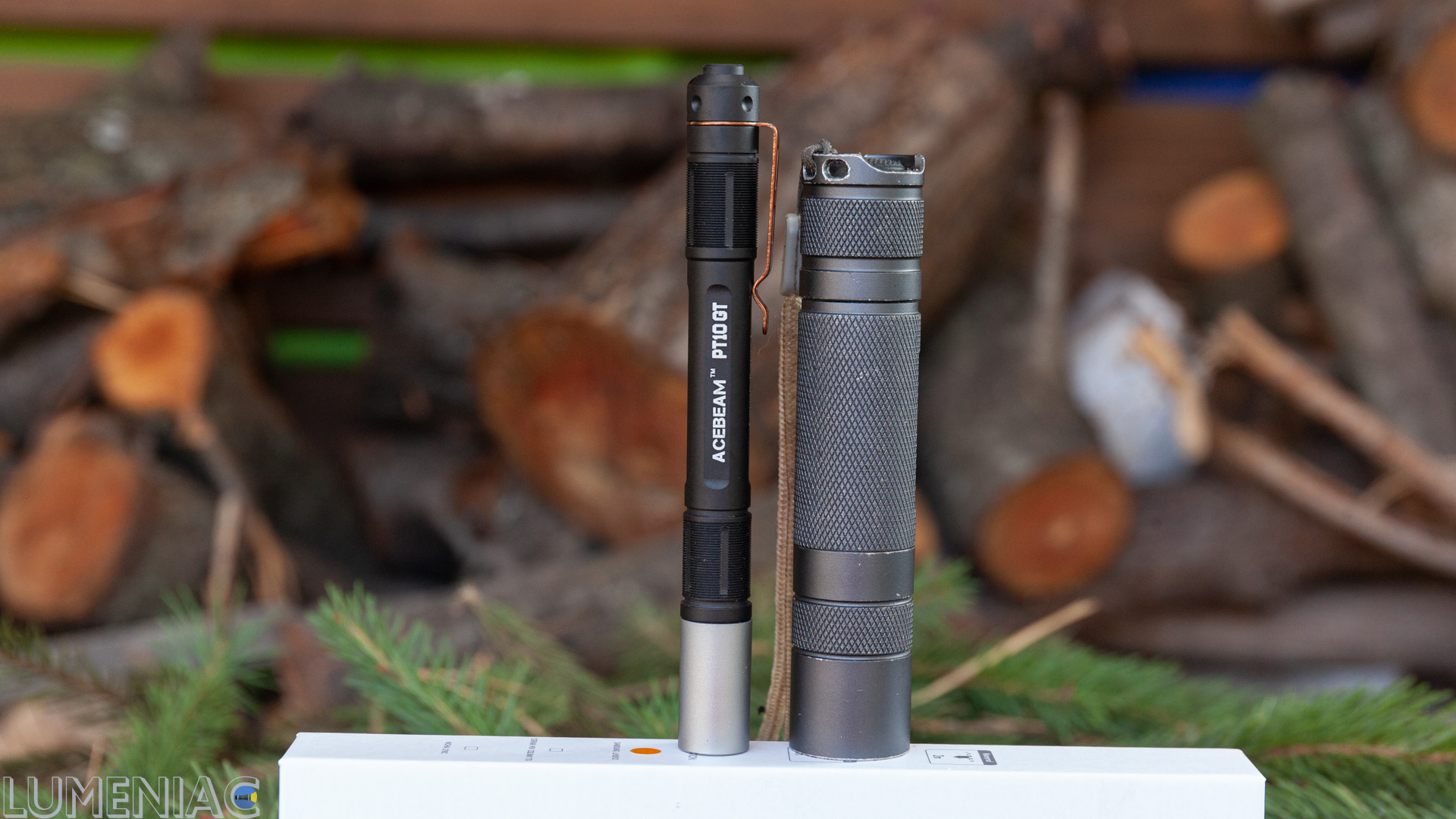 Appearance, as always, did not disappoint. I love this combination of a titanium-look head, brass (or whatever) clip and a classic matte black body. The flashlight definitely looks more interesting than any competitors i can recall. And since such lights are often worn on a shirt pocket, they will highlight your high taste ).
It is immediately clear that you are not using some kind of cheap crap.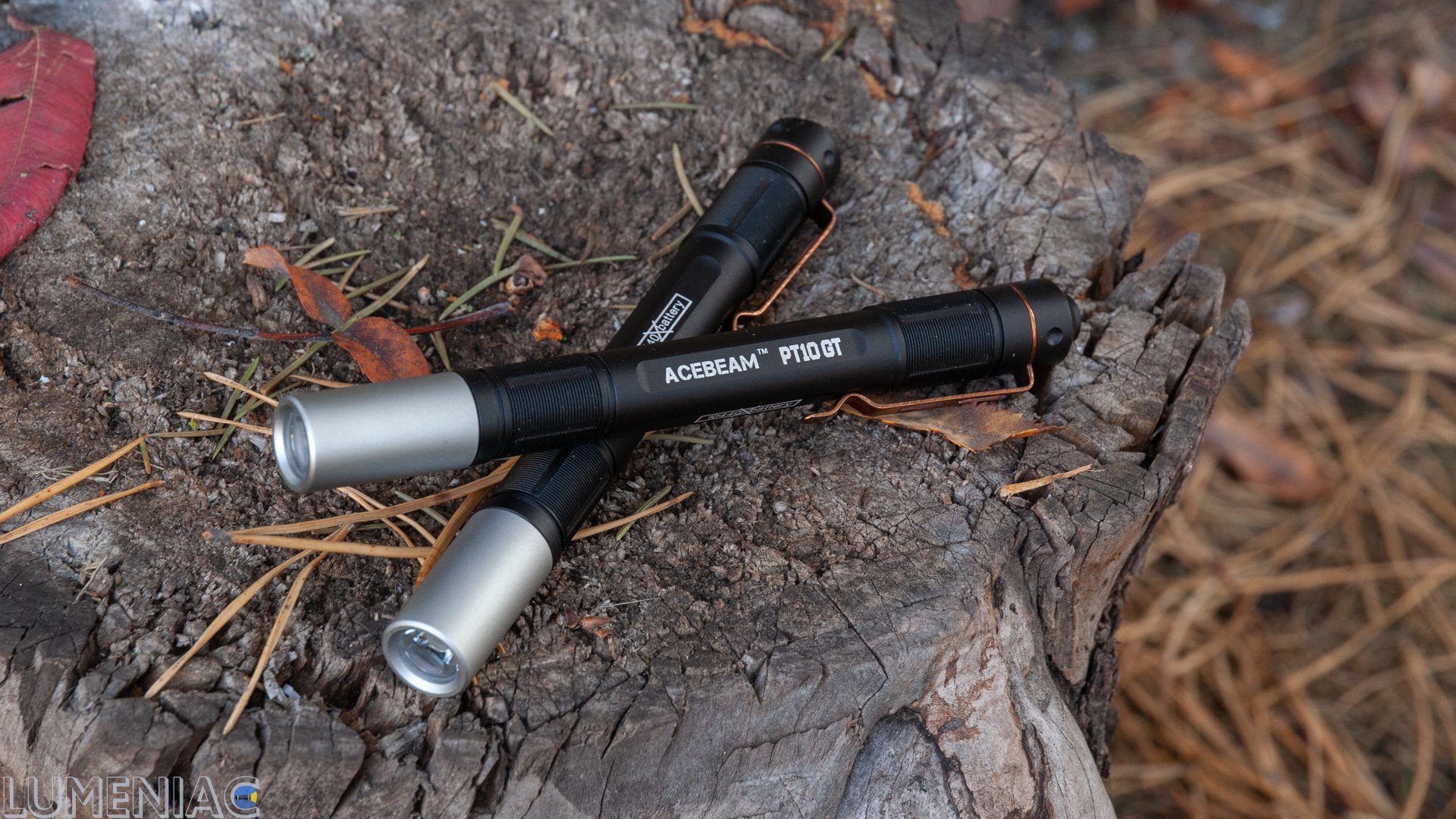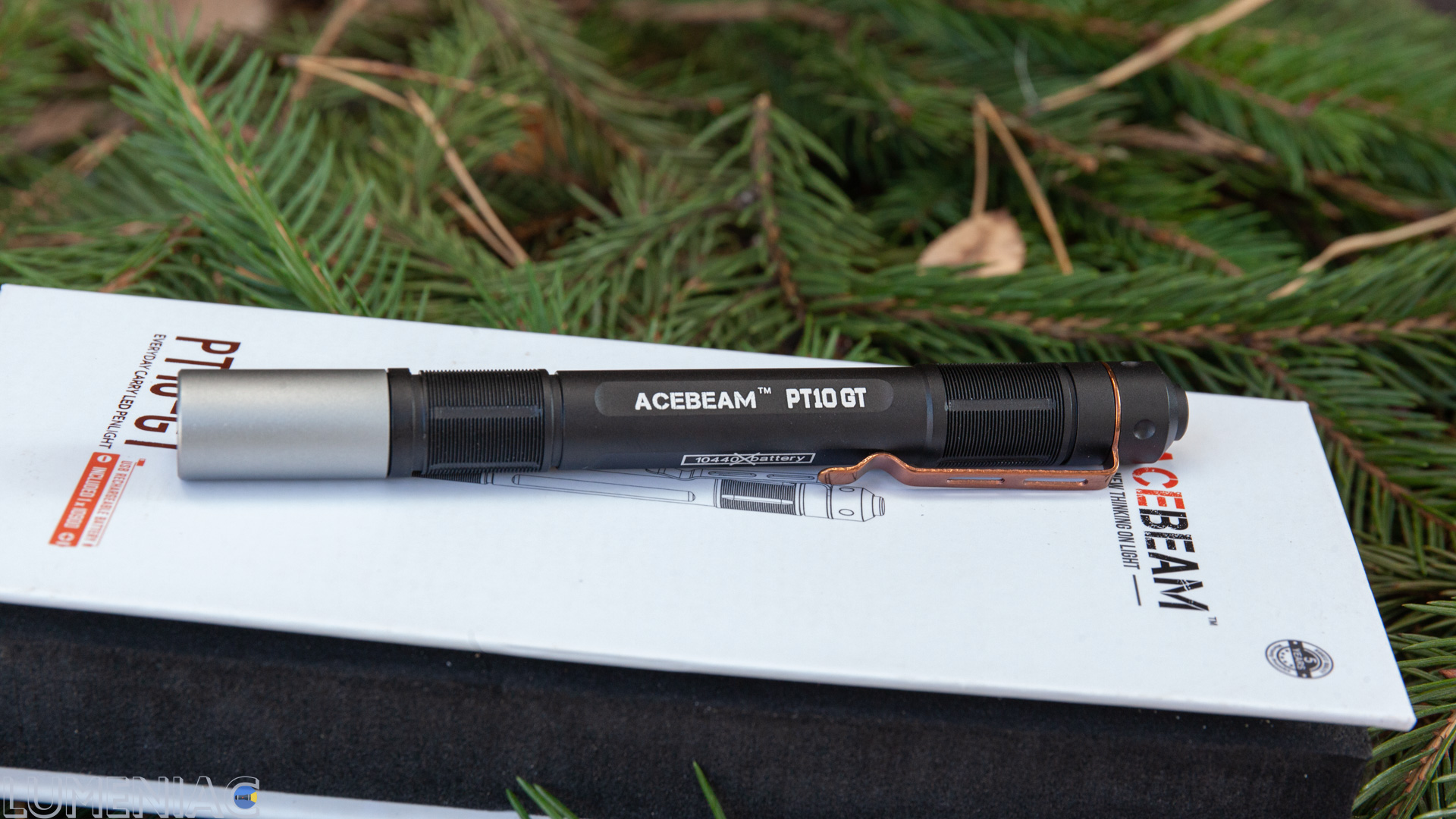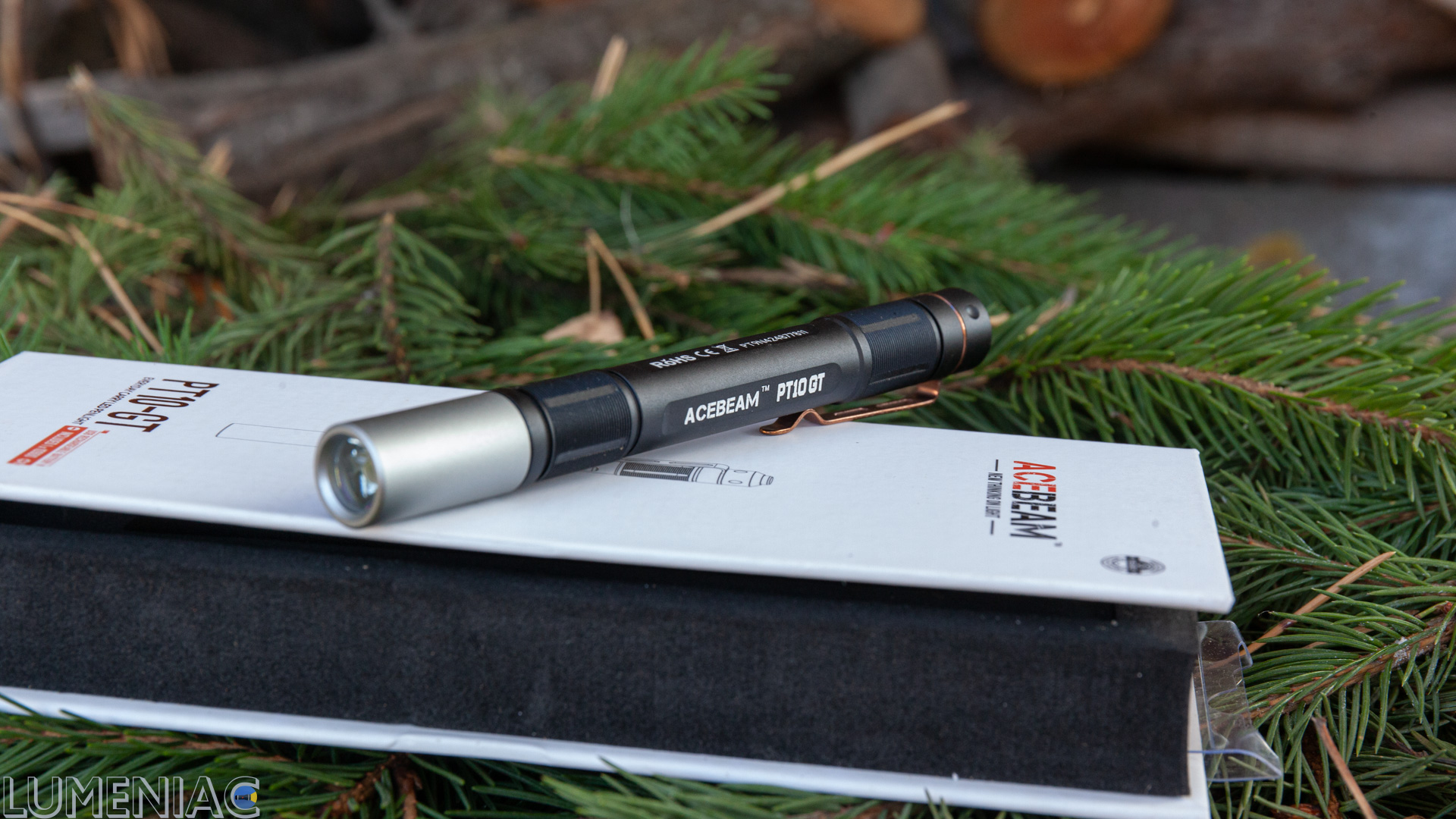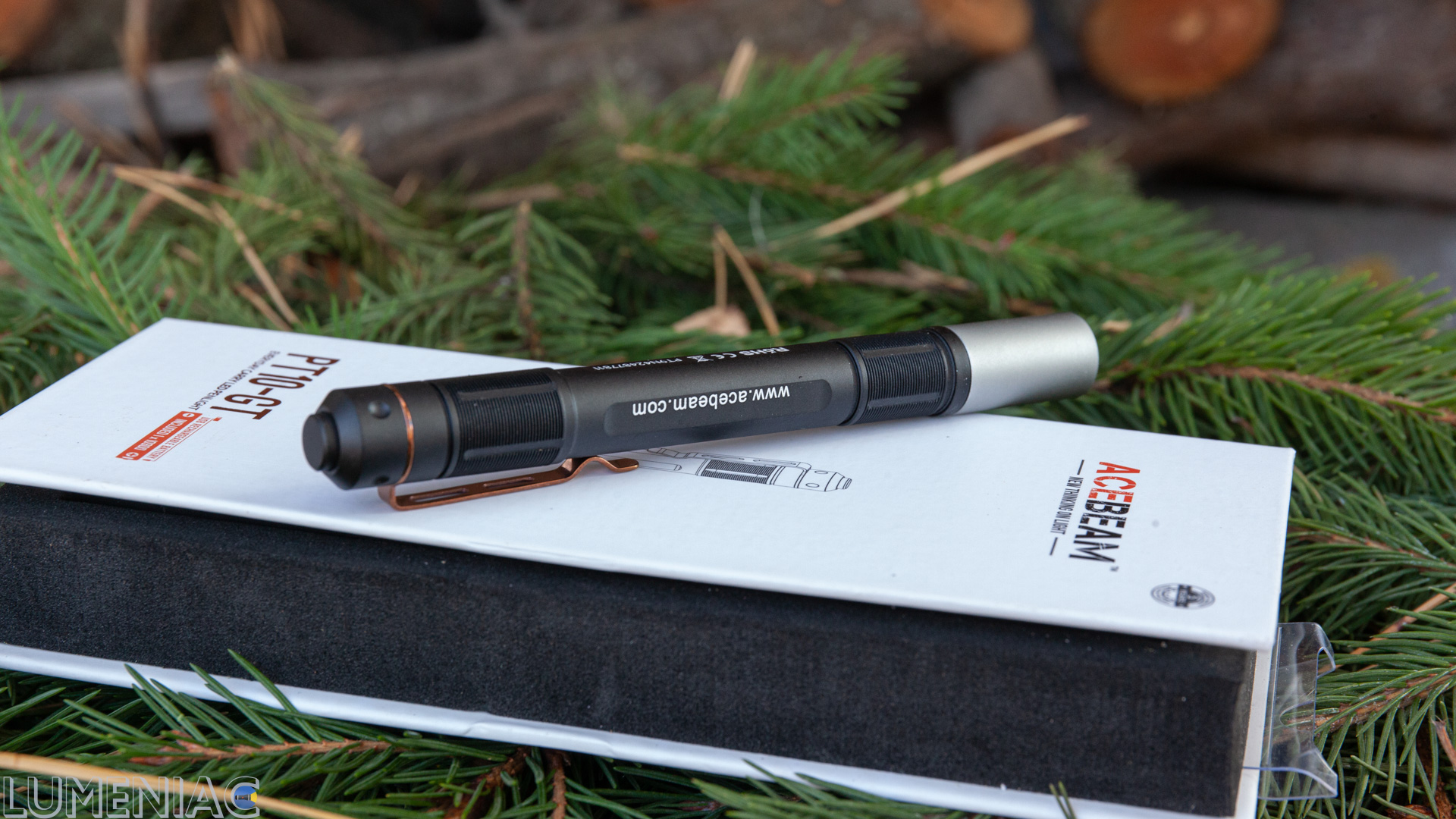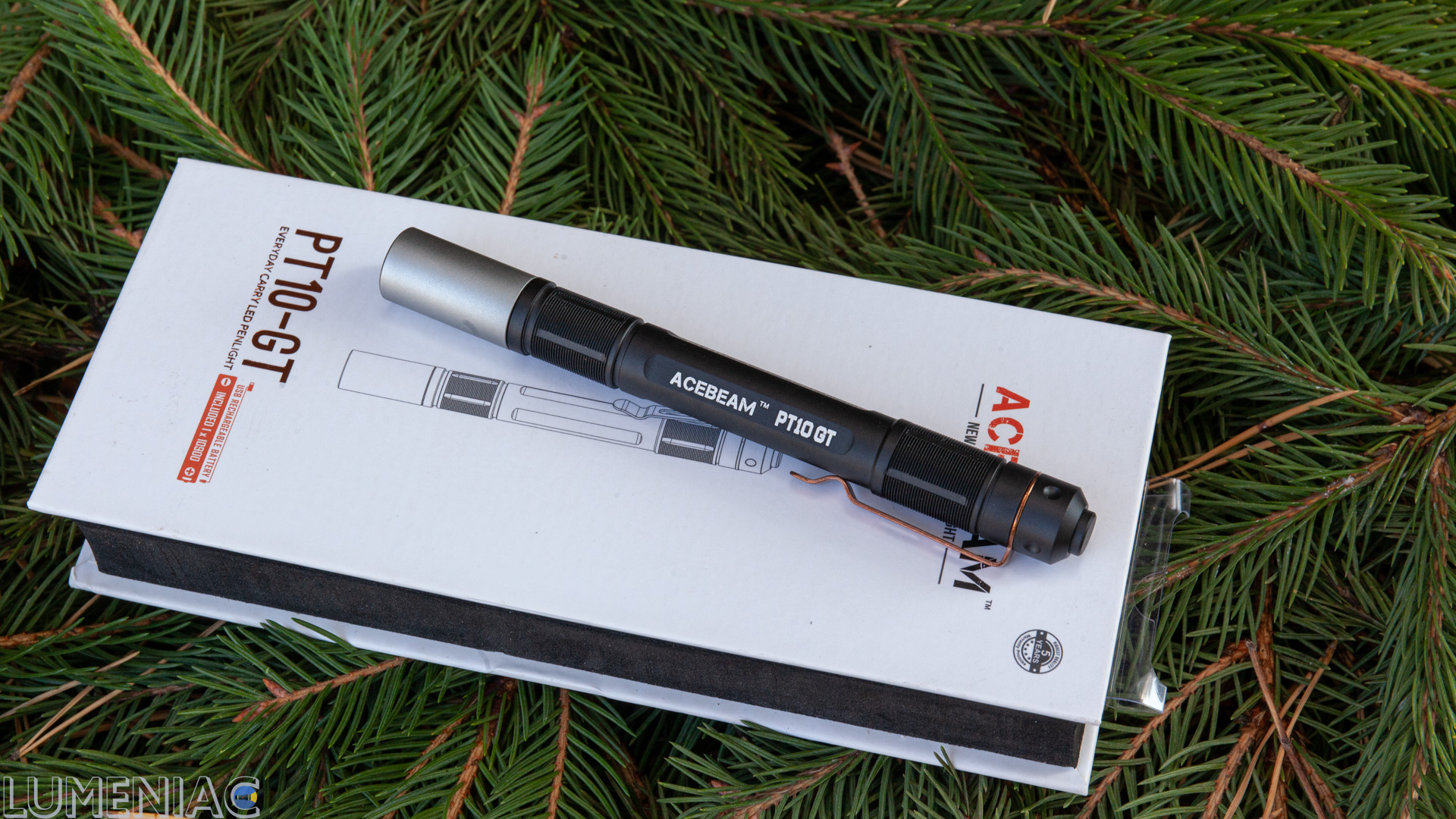 Well, again, the thoroughbred appearance, wonderful packaging and affordable price make this model very interesting from the standpoint of a gift. It will not be a shame to donate such a flashlight!
The button is wide, moderately tight, a stroke of 2-3 millimeters to the level of the tail-cap, a tangible click. Generally comfortable. But there is no protection against accidental pressing. A pair of lugs on the sides will be very convenient in some situations. Though, you can slightly unscrew it and physically lock flashlight.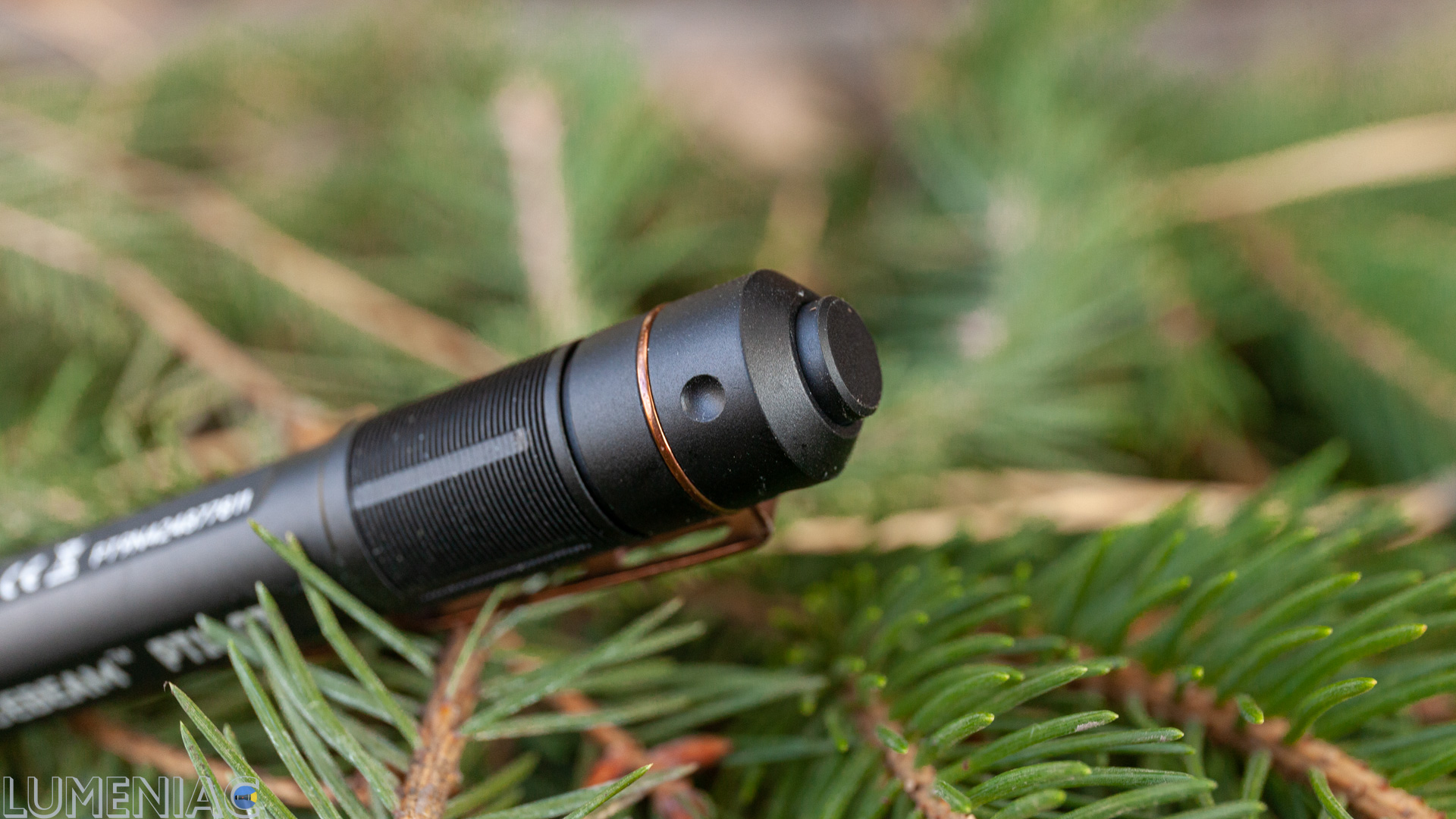 The clip is usuall, it stands out only in color.There is nothing to add. Not overly tough.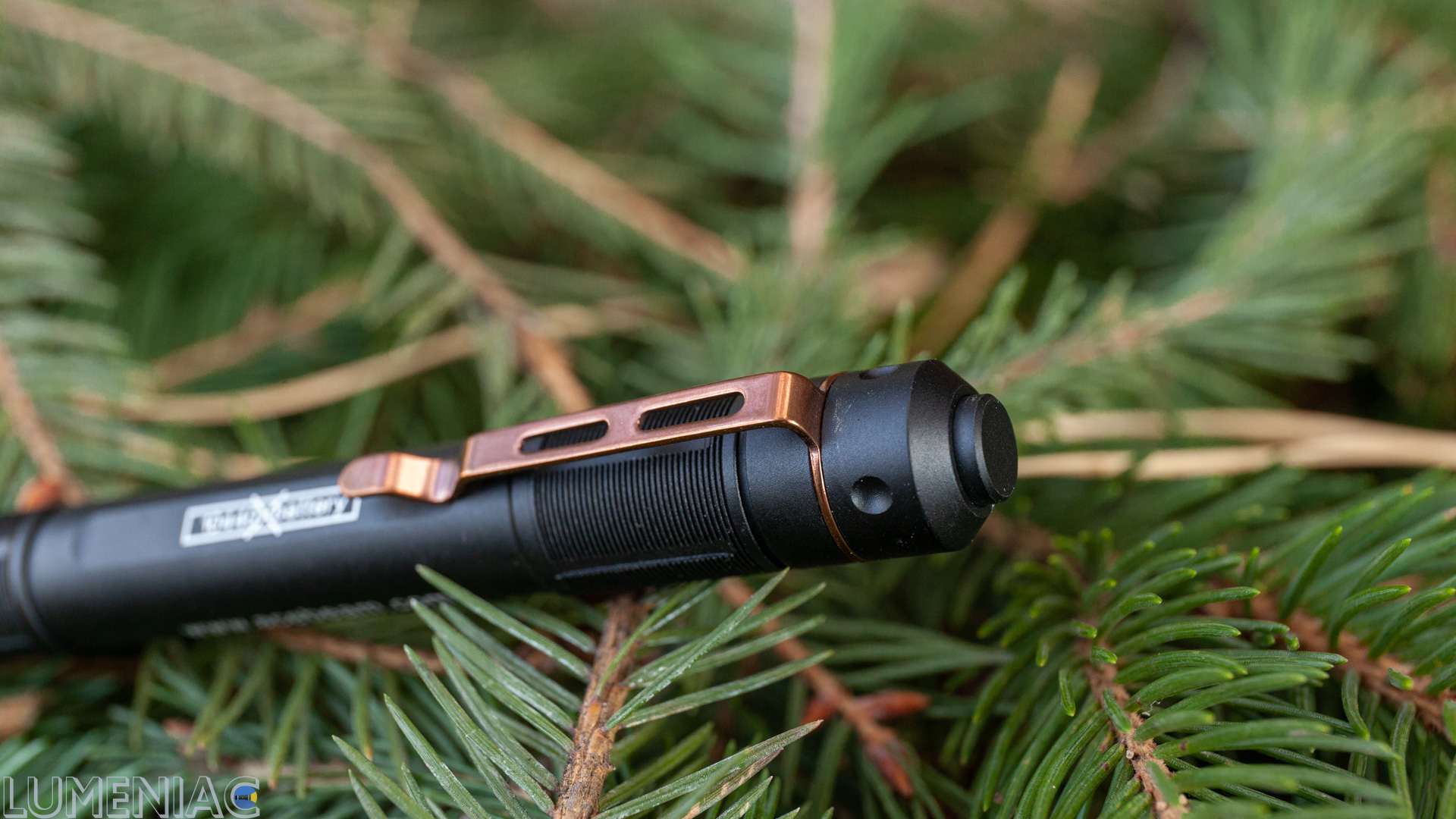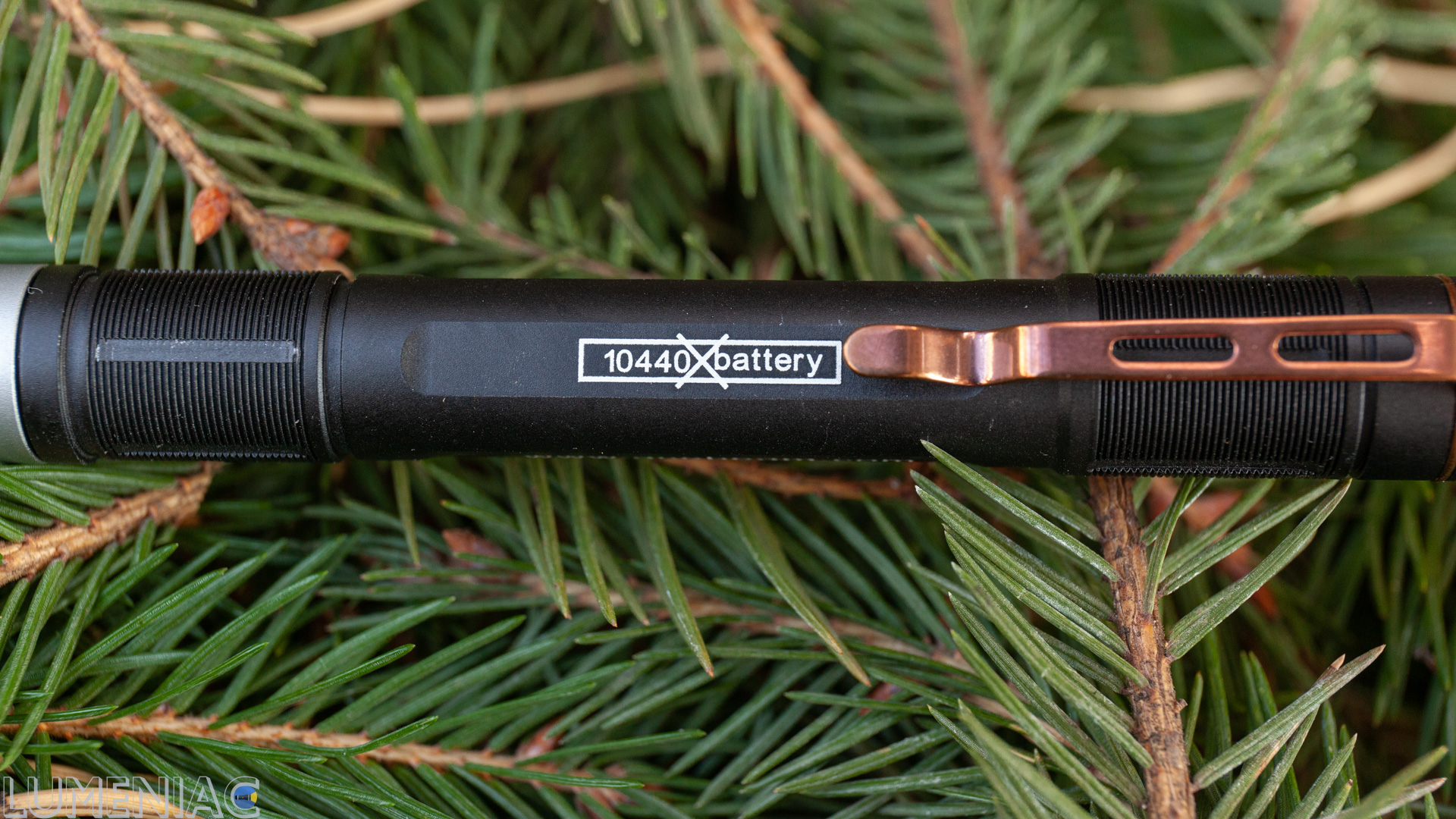 The grip is quite comfortable. Place your fingers exactly on the ribbed part of the head. 4 flat edges of the case and a clip complement the reliability of the grip. No matter how I hold the flashlight, it sits comfortably and securely in the palm of my hand.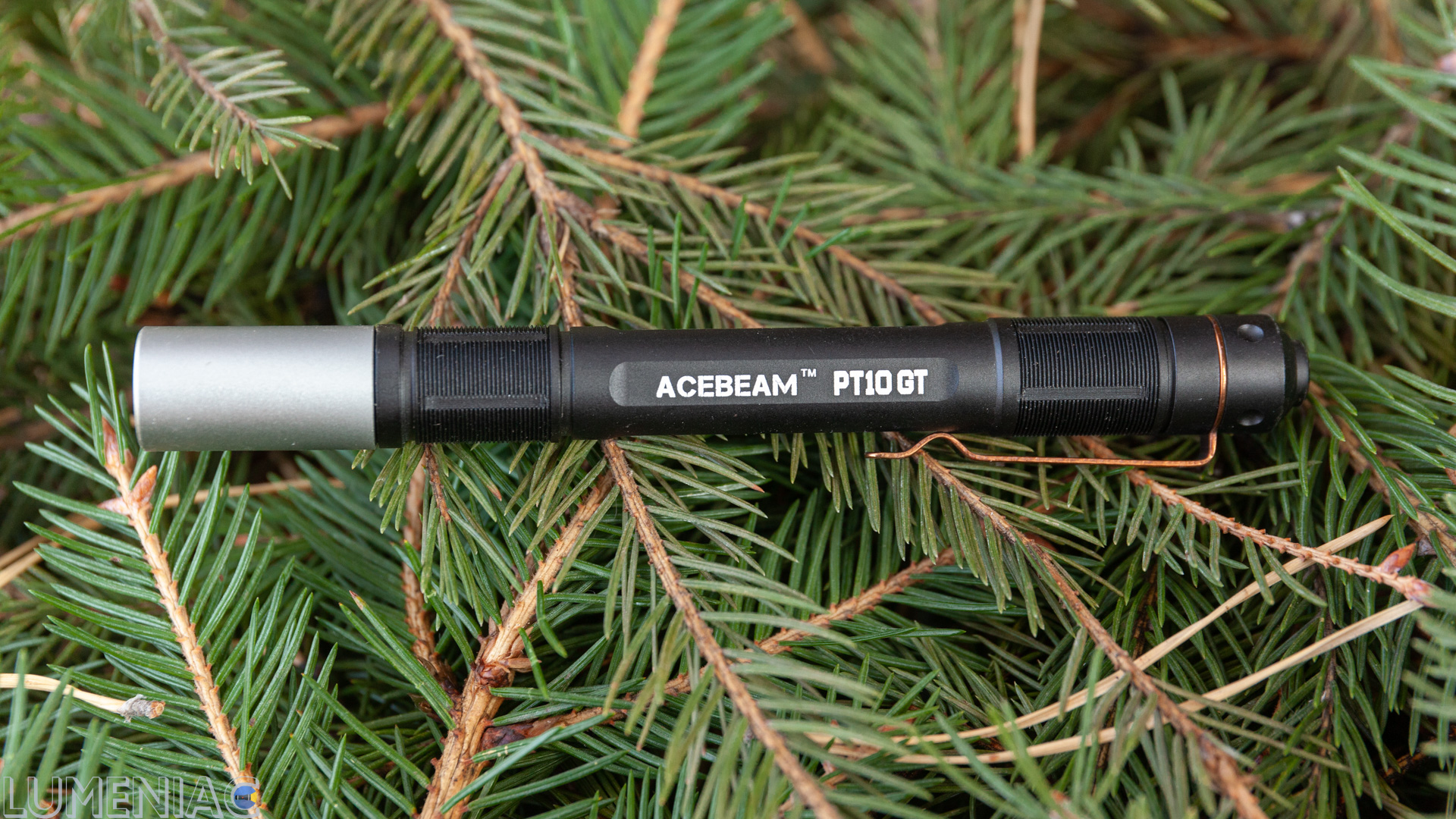 By default, Acebeam uses an extremely unusual Li-Ion battery in 700mah format 10900. Fortunately, if you wish, you can also power it from 2xAAA. But the native battery captivates with the fact that it has a built-in charging connector. In a working environment, would you rather use built-in micro-usb battery port or search for external charger to charge a pair of AAA? But the very fact of AAA support will definitely helps in some kind of emergency.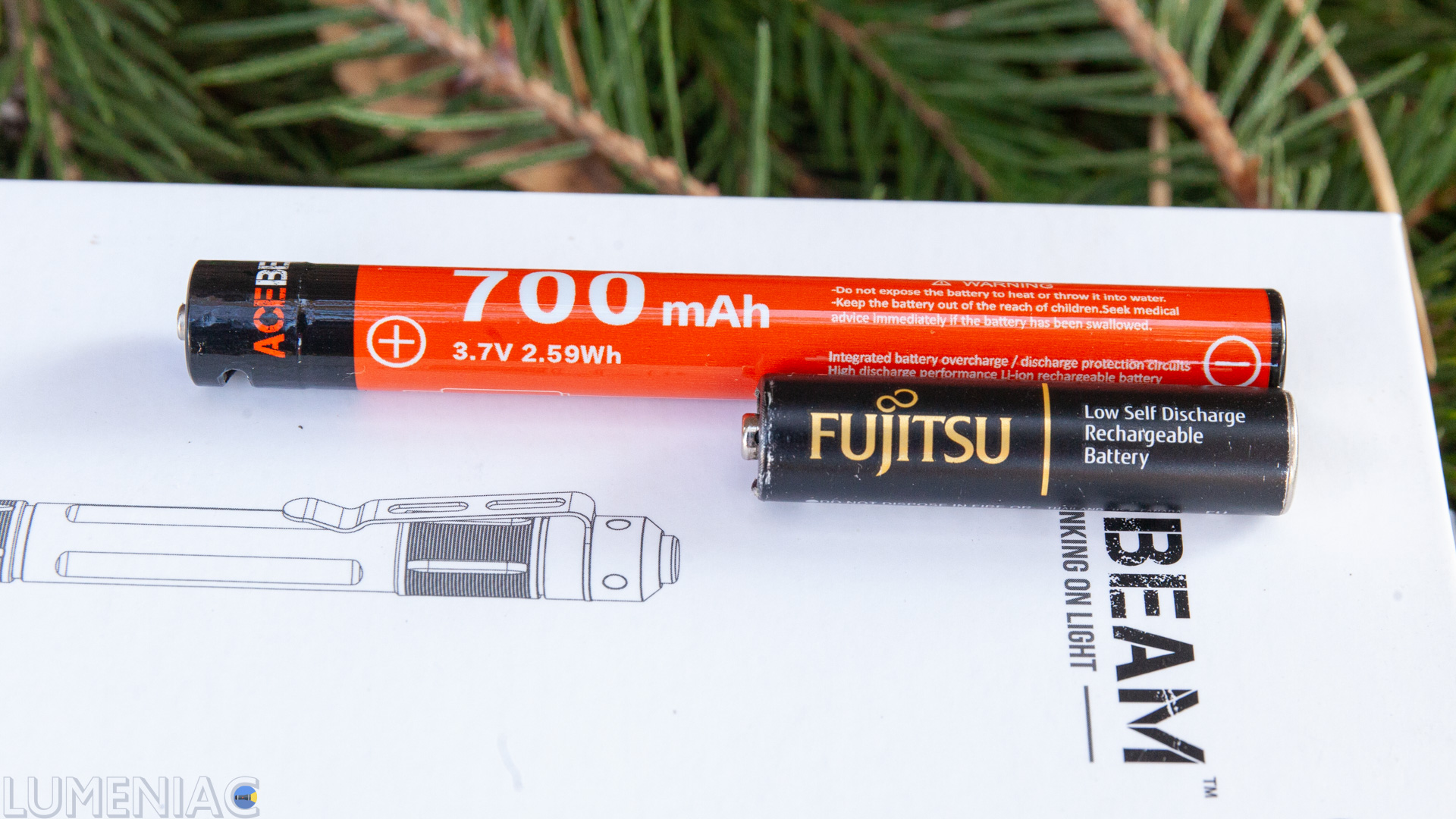 The charging current is low and slow. Just 0.3A , not everyone will be ready to wait 2 hours until fully charged. However, if there are pairs of spare AAA or spare 10900 - this will correct the situation. And this is all better than if the flashlight did not have a this battery in kit.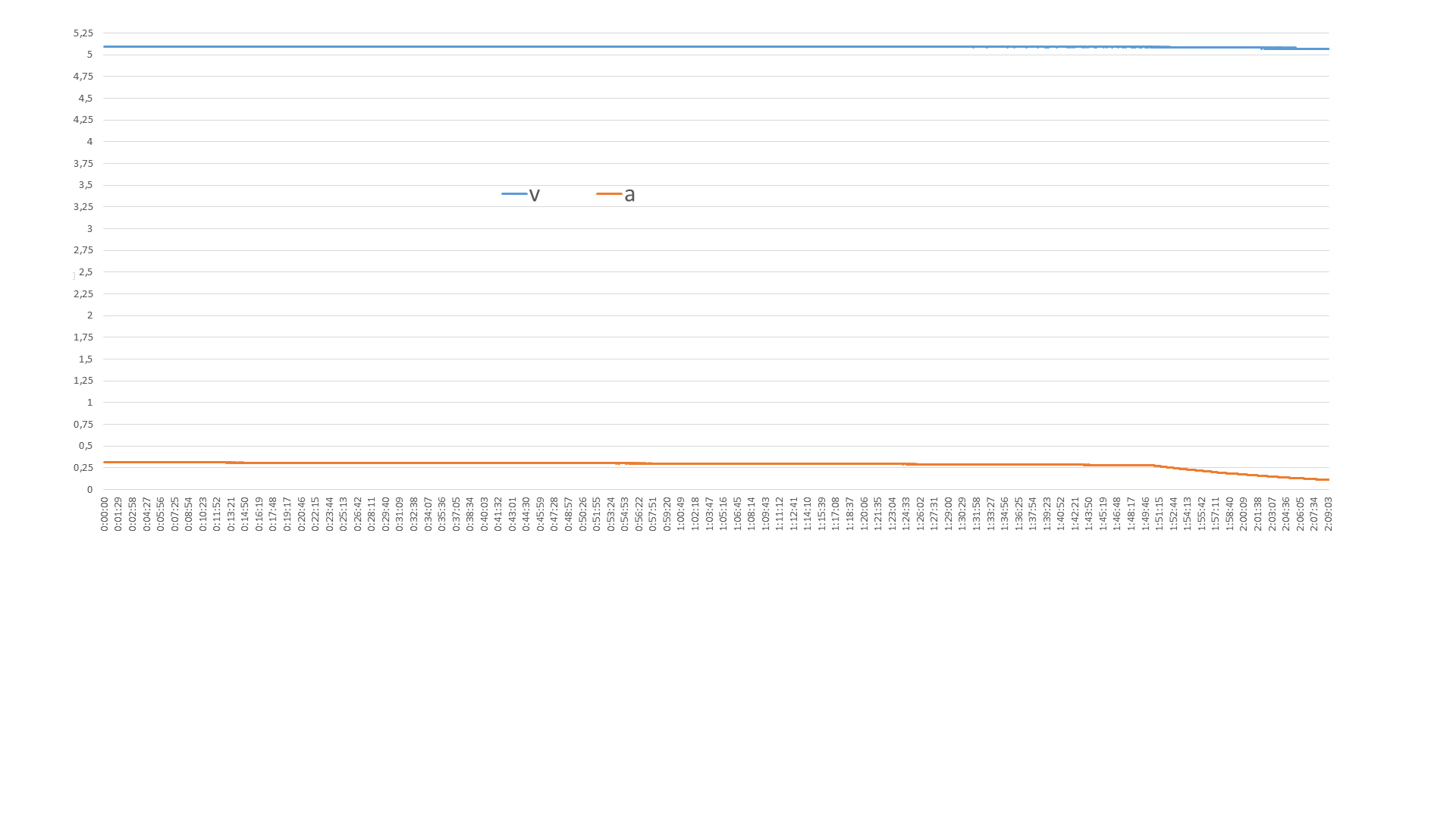 there is a spring at the side of the tail , there is just a round contact from the side of the head .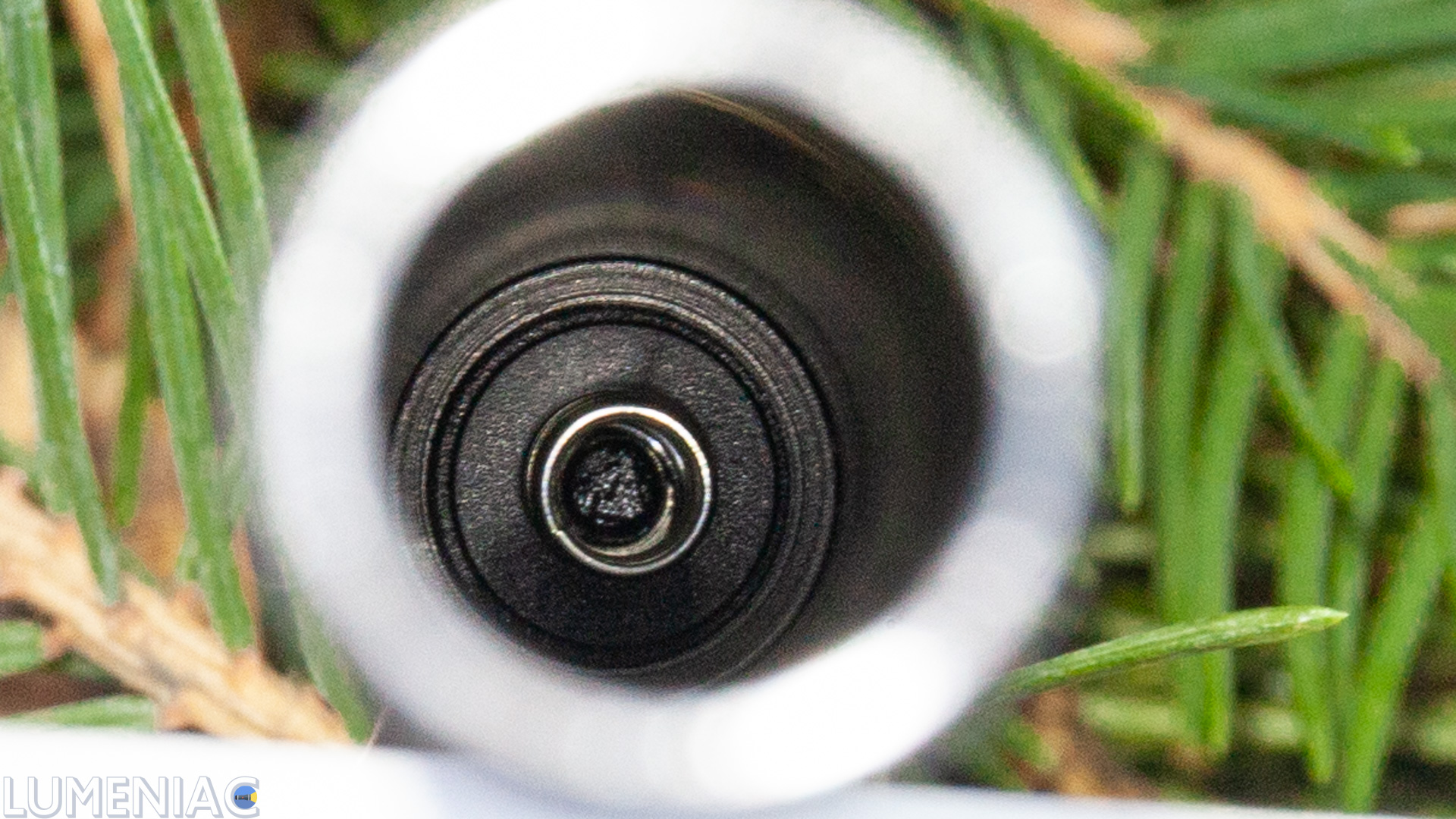 The TIR-lens is covered with coated glass and reduced 2-3mm deep into the head.
As a reminder, there is choice of 3 LEDS, pair of mentioned in the title are the long-throw Osram one.
Nichia on the left, Samsung on the right.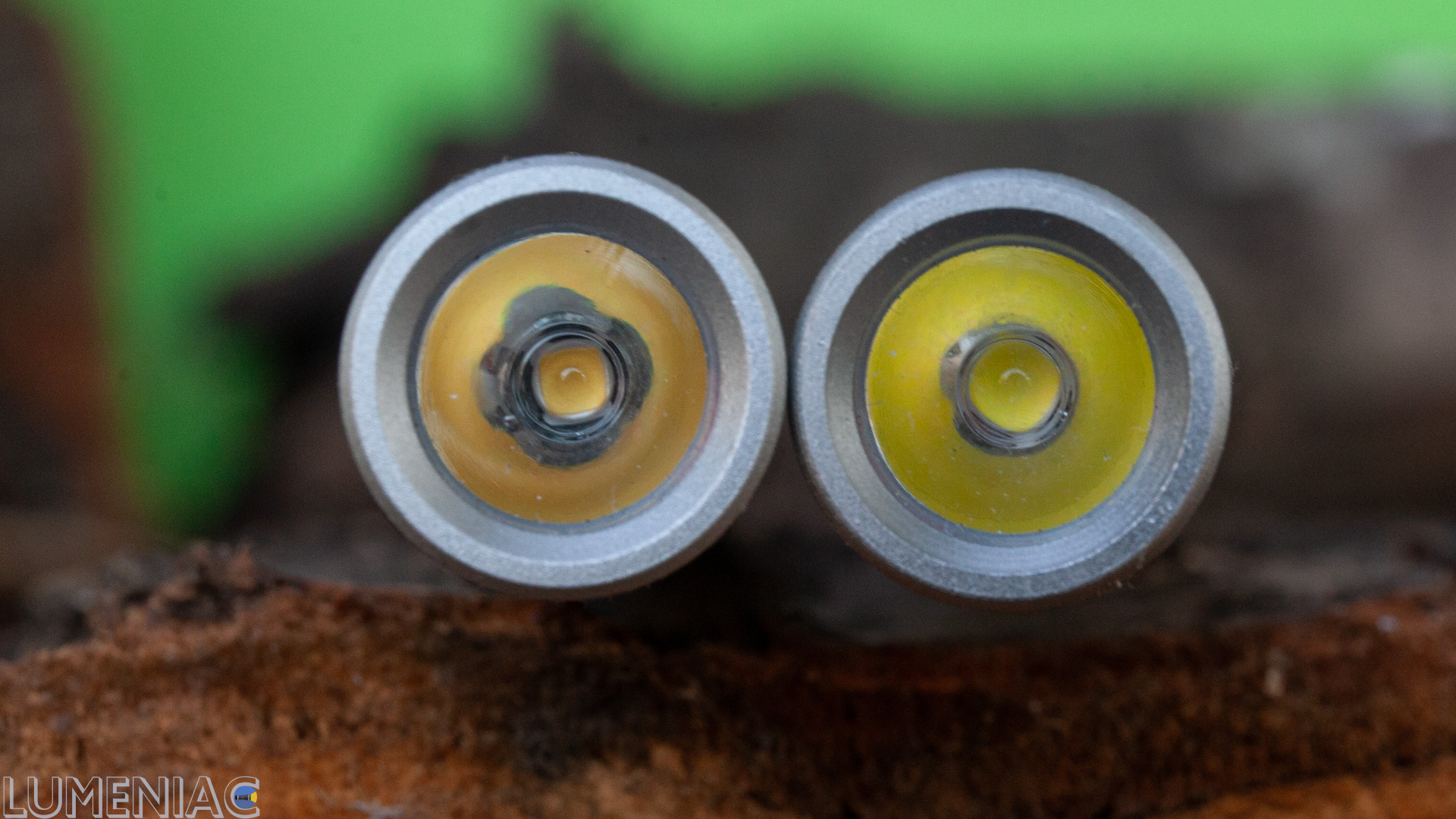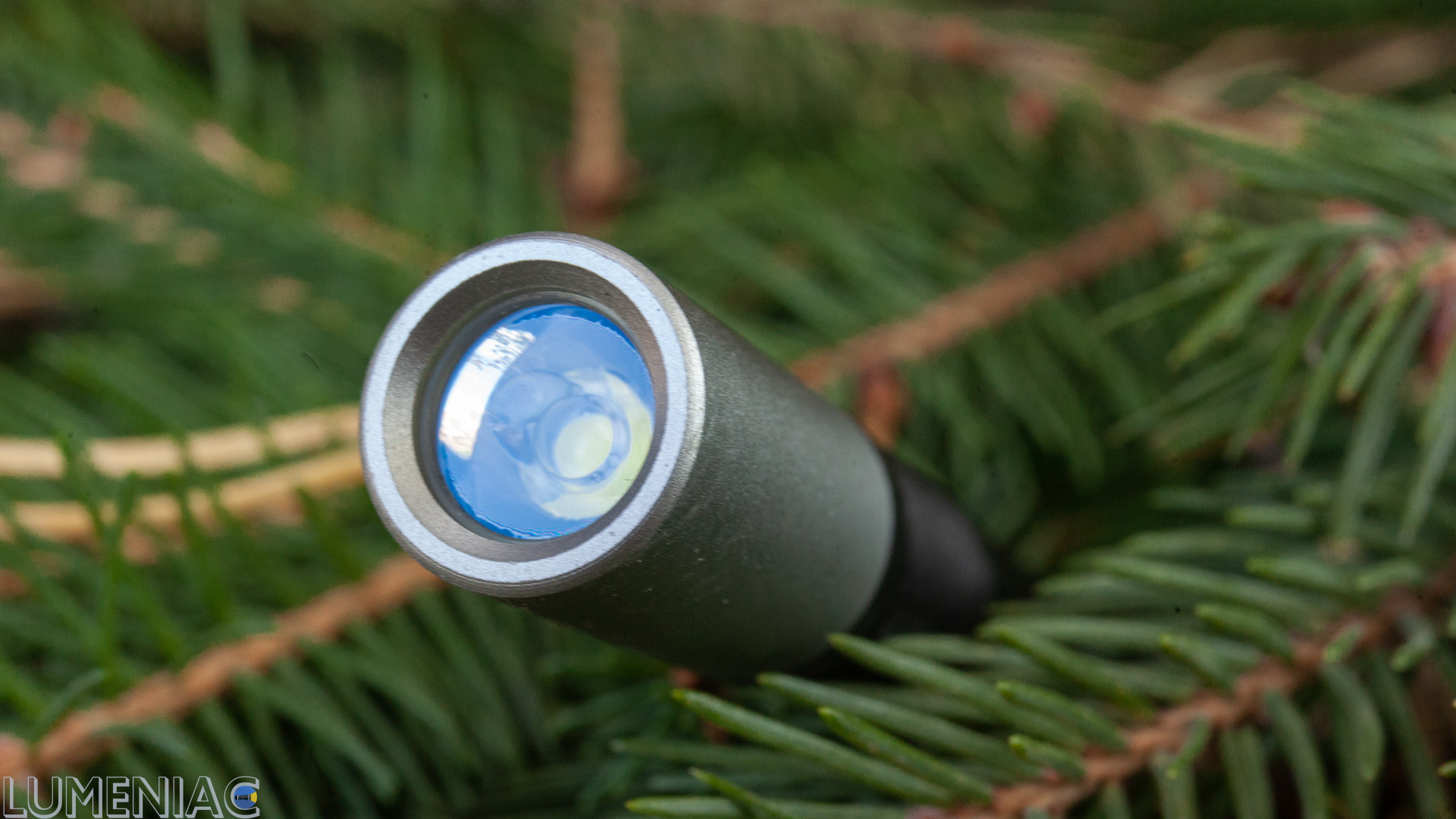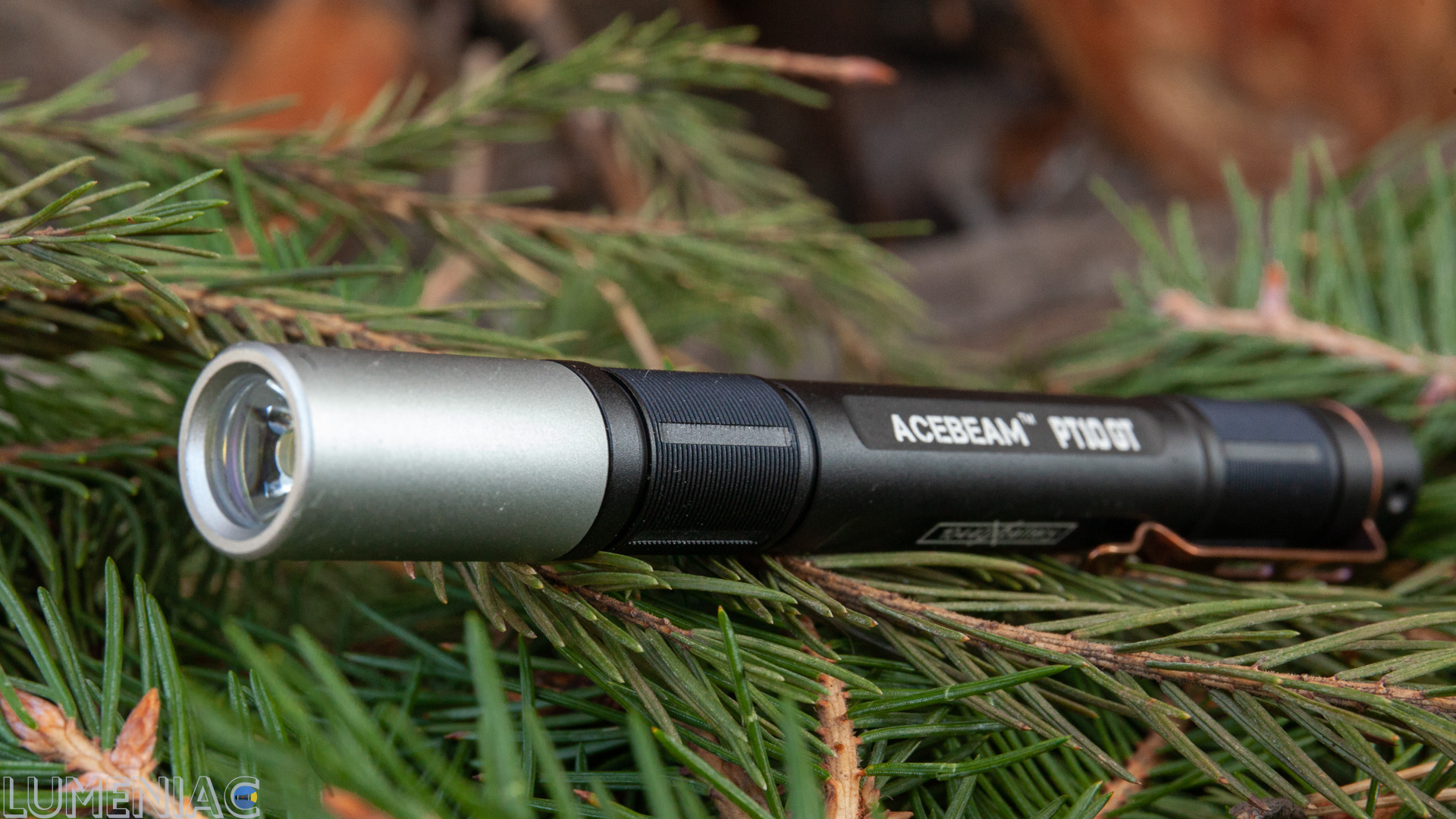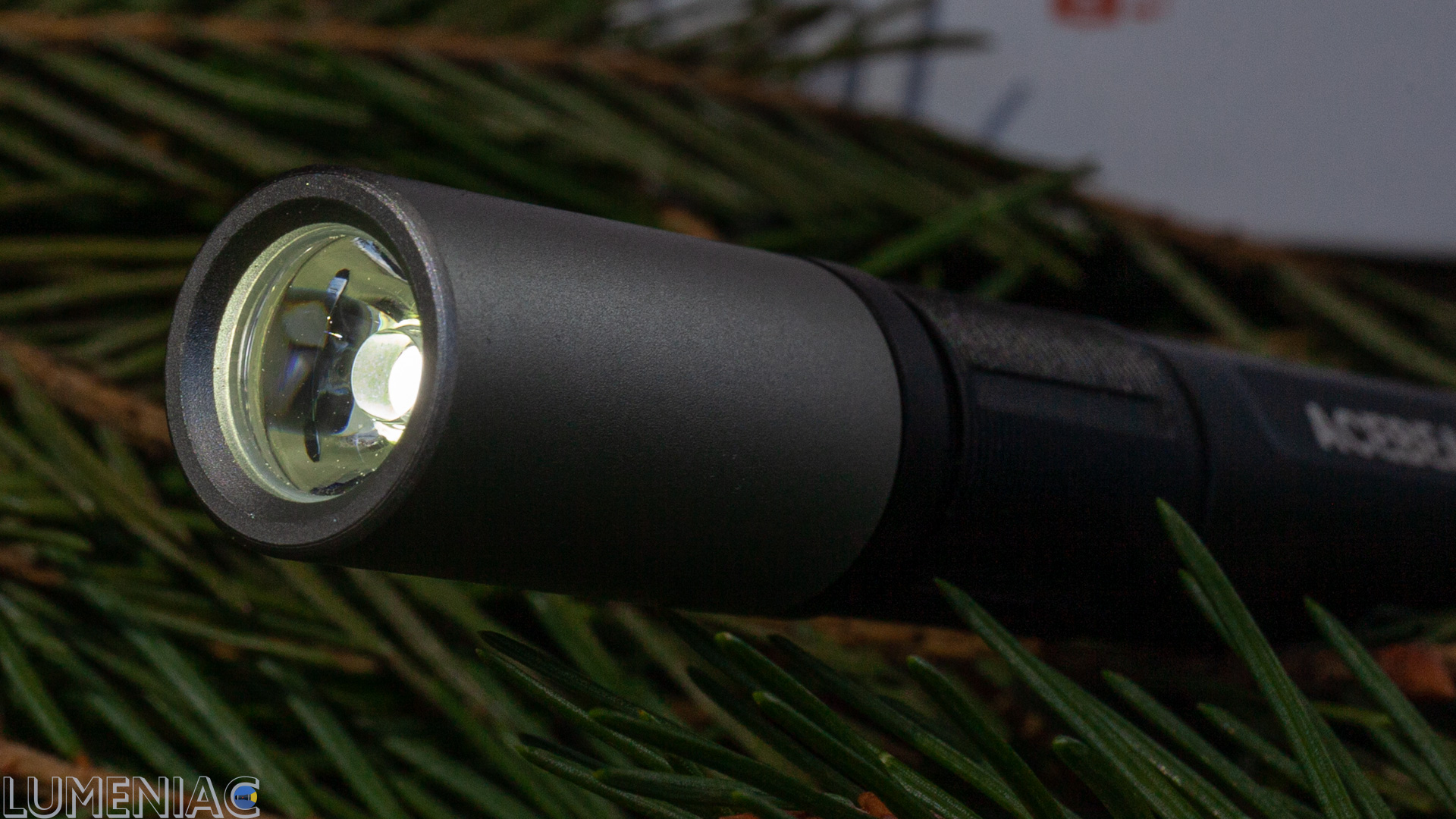 That, in fact, is all. The flashlights look great, packaged even better. What else could you expect from Acebeam?
UI
Turns on by default in MID, then LOW-HIGH.
OK, in general.
How the Acebeam PT10-GT illuminates.
Light, of course, depends on the LED. Nichia gives a warmer and more focused (not REALLY focused, of course) light, Samsung is colder, brighter and wider. Each of them is good and good that there is a choice.
A clear difference can be seen below.
But the stabilization did not please me. Acebeam could have full stabilization at least in MID. You can work, of course, there is nothing really bad here. But still, this is not the usual unconditionally high level of Acebeam …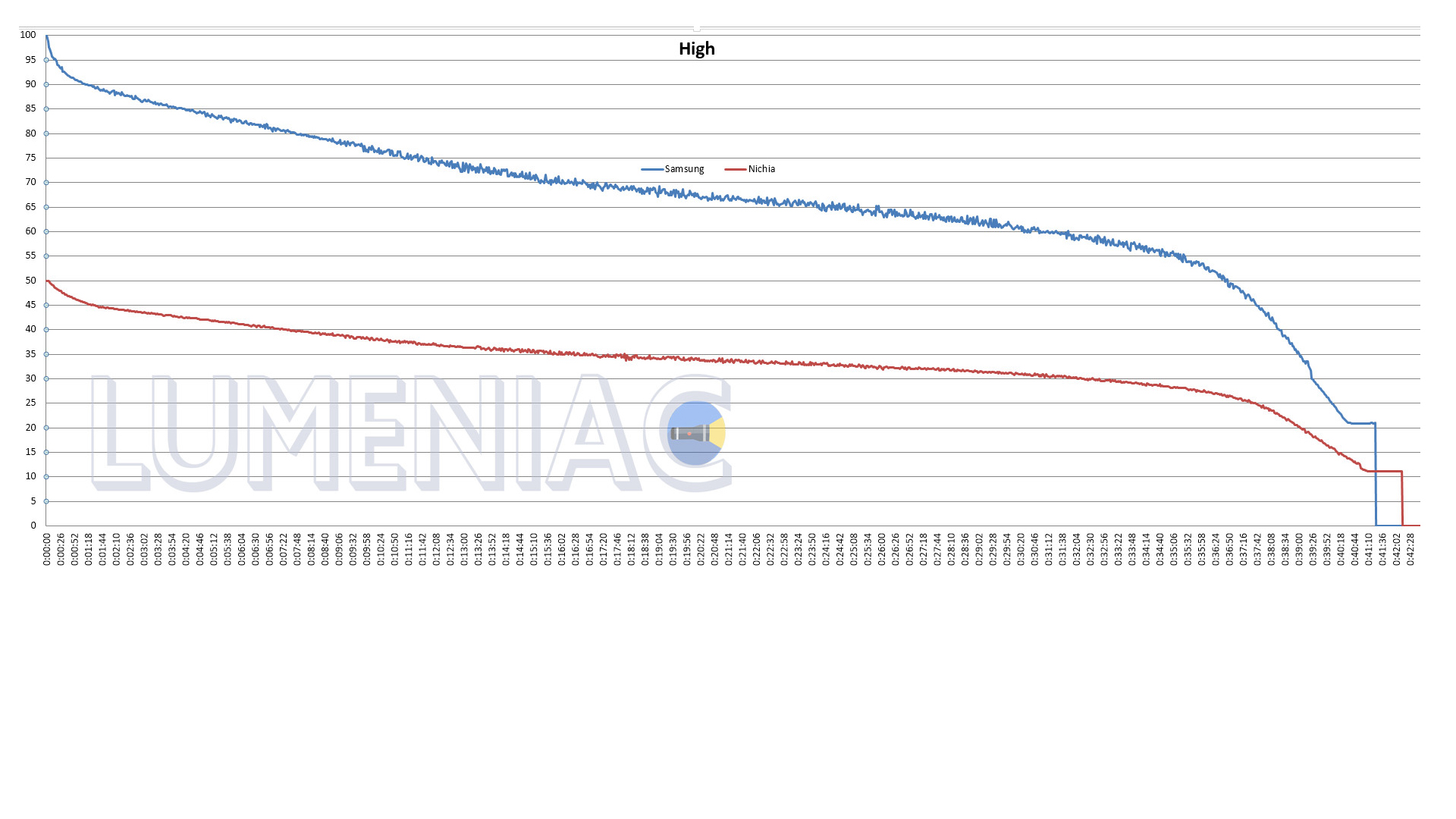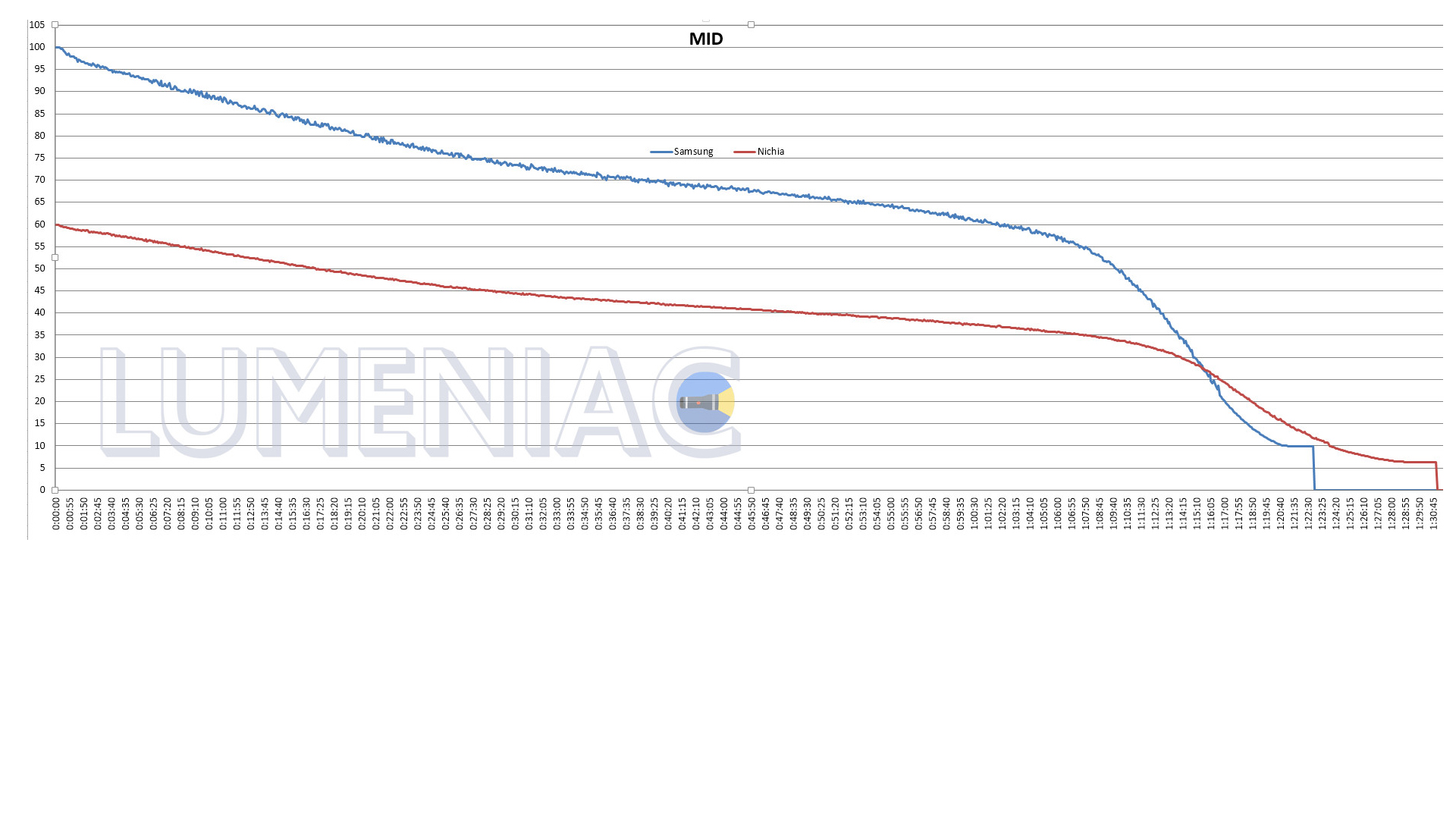 The difference in the energy efficiency of LEDs is clearly visible. With virtually the same runtime, the brightness is definitely different. By the way, the Samsung lasted longer than the 30 minutes promised in the specification. I measured it twice - the results are identical.
Well, let's look at the light itself. High mode is even excessive for indoor work.
As I mentioned, Nichia is more focused, but the Samsung successfully compensates this with significantly higher brightness.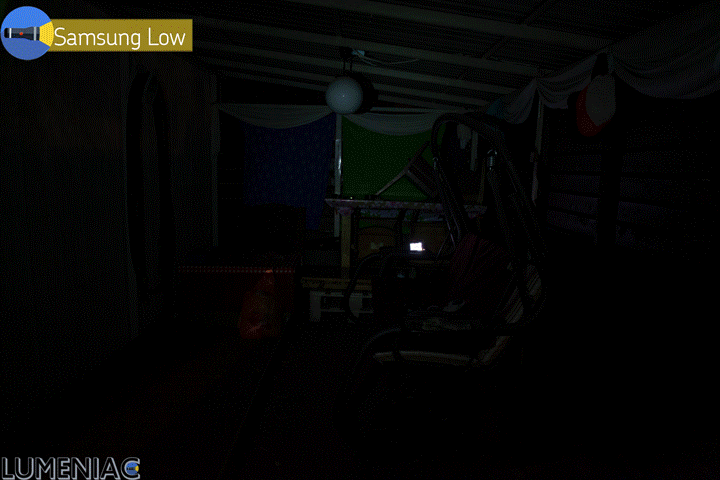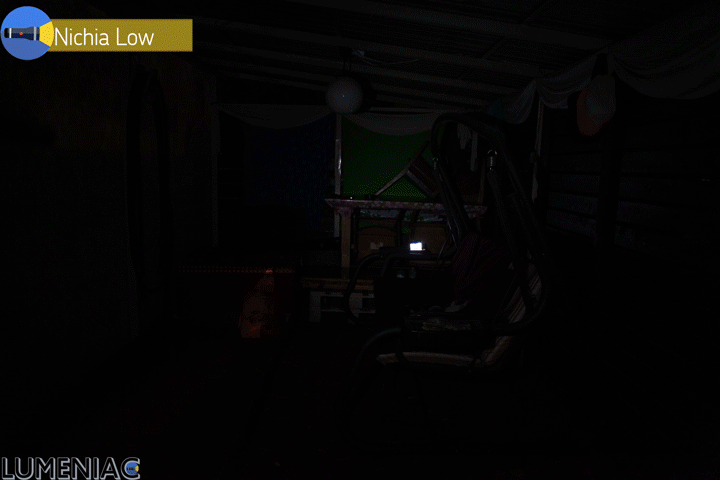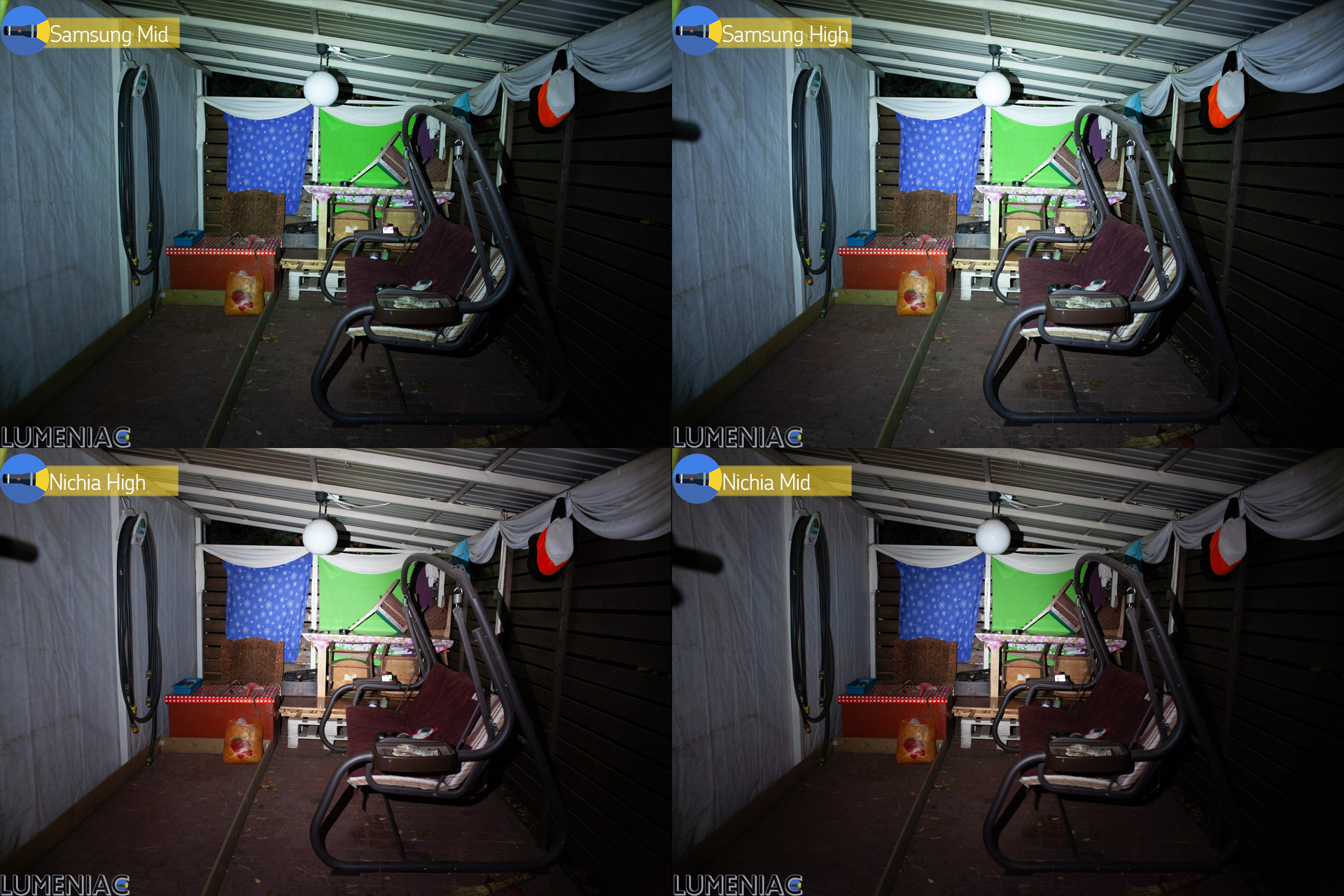 https://s2.gifyu.com/images/720_pt_da4a_1.gif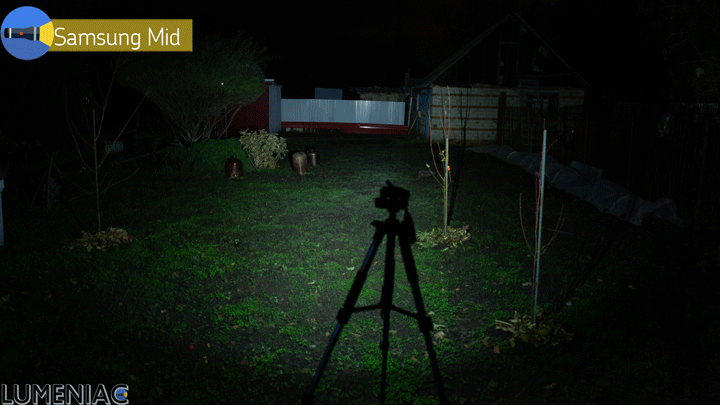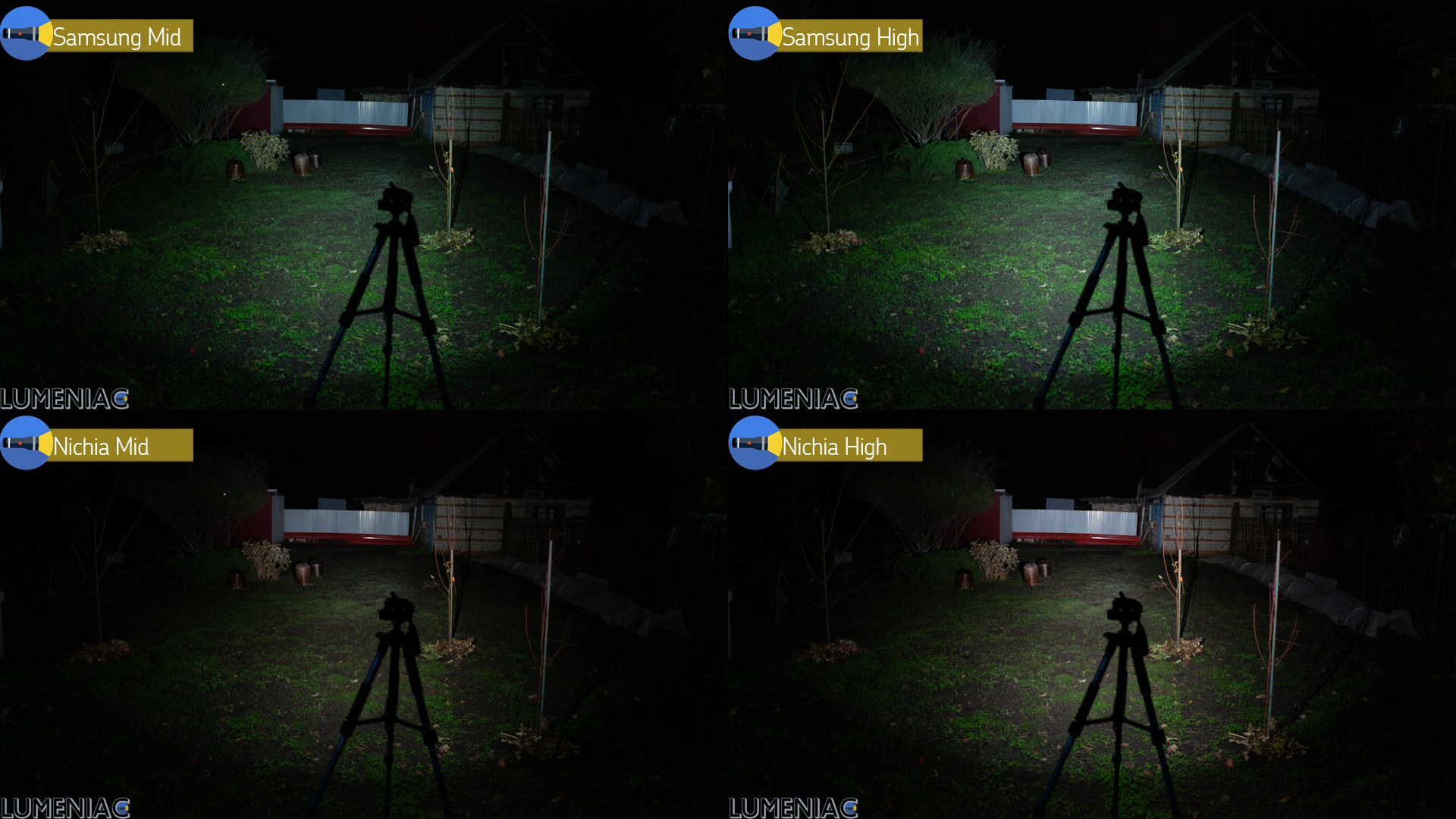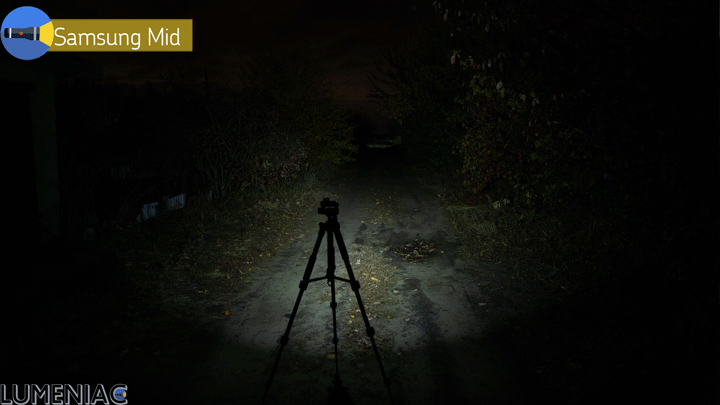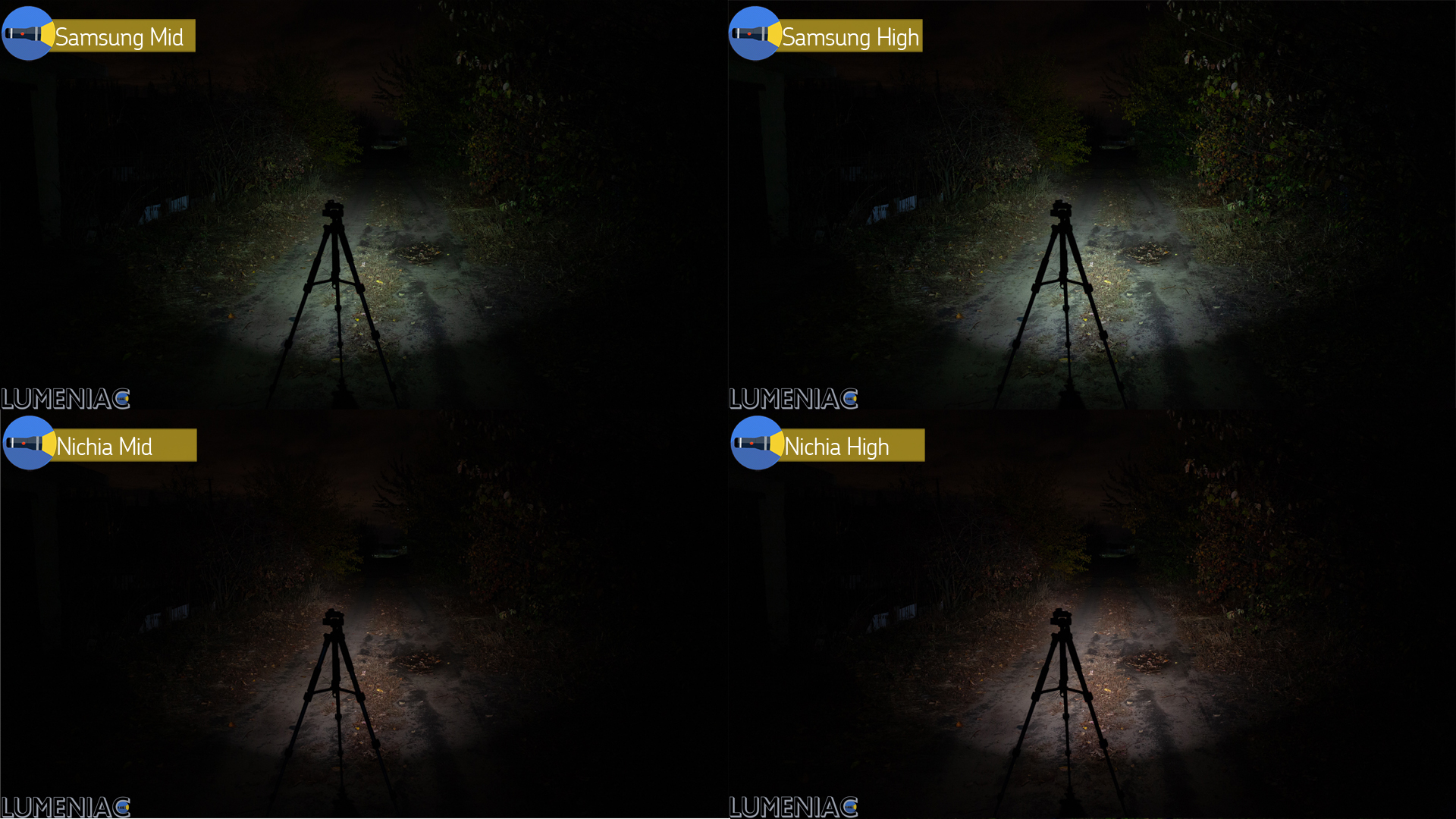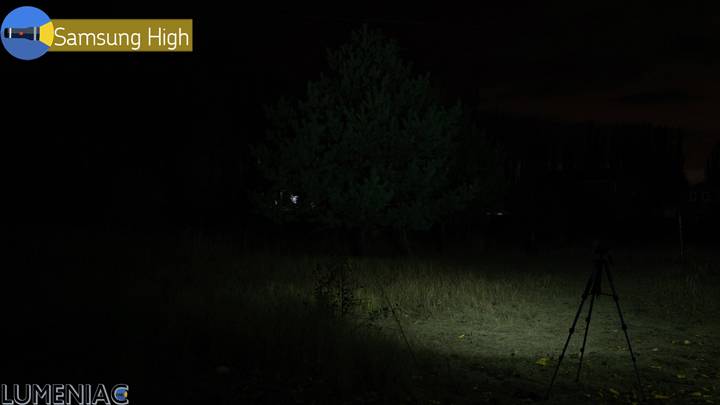 I will add a video review today.
OVERALL IMPRESSIONS.
Specific flashlights, of course. For it`s not wide audience. I think you have seen more than once in the movies how all kinds of warehouse workers carry such flashlights on their tablets.
Just a couple of days ago i sold another inspection light, buyer complained that his eyesight got worse with years, and he needed something lightweight to illuminaite small details and text at work and. And with all the choice of other models, the inspection format was perfect for him.
Another option are doctors. Flashlight with a high color rendering index should be extremely, extremely useful for them. Warehouse workers generally dont care about CRI and would vote for more lumens model. But it is another matter for a doctor
In short, if you want something light in pen format, you can look at this model. First of all, I would consider its gift component, since the relatively low price and elegant packaging make it a very interesting option in this regard. A separate advantage is that it goes with battery included, battery with a built-in charging connector, so you dont need extarnal charger. like case of working from 2 * AAA.
In my opinion, if you need a gift to a doctor, something from the category of useful tool, then this is a good option. Of course, to the doctor who, according to the specifics of his practice, has to use light. I have a Nichia keylight at home and it is constantly in use to check kids noses and ears for inflammation.
The only thing that I would like to improve is stabilization and charge current. In all other respects, the flashlight is good. Like everything that Acebeam do.