Flashlight was provided from Thorfire for free as a replacement for bad VG10.
Very similar with Sofirn SF36 I reviewed before so I will use some text from that review on identical things.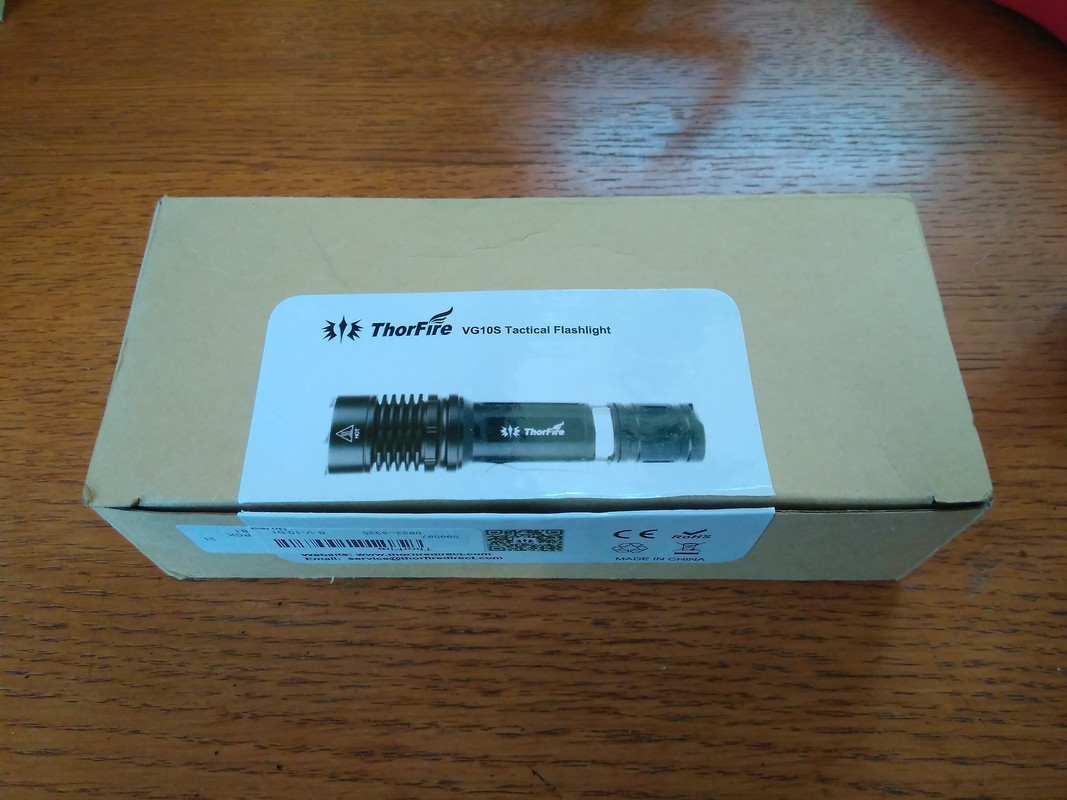 Specifications from manual:
LED: Cree XP-L, 1100 Lumen, 13200cd (mine has same LED as Sofirn SF36 and it's XP-L2 V6-2A-D, 5350-5700K)
Operating voltage: 2.8-4.2V
Battery: 1x 18650 Battery
Switch: backward tail clicky
Size: 13.4cm length, 2.6 / 3.3cm diameter, 133g (without battery)
Material: 6063 Aircraft aluminum with Type III anodization
Reflector: smooth
Battery warning: Blinks 2x/sec. And turns off one minute later
Deep discharge protection: yes, at 2.8V
Lens: Hardened glass lance with AR coating
Waterproof: IPX-8 (2 meters for 30 minutes)
5 Mode: High 1100lm 15min; Mid 300lm 2h45min; Low 50lm 22h; Firefly 1lm 200h; Strobe 1100lm 45min;
Mode Memory: yes
Tail-stand: yes
Package:
Thorfire VG10S, manual, belt clip, 2x o-ring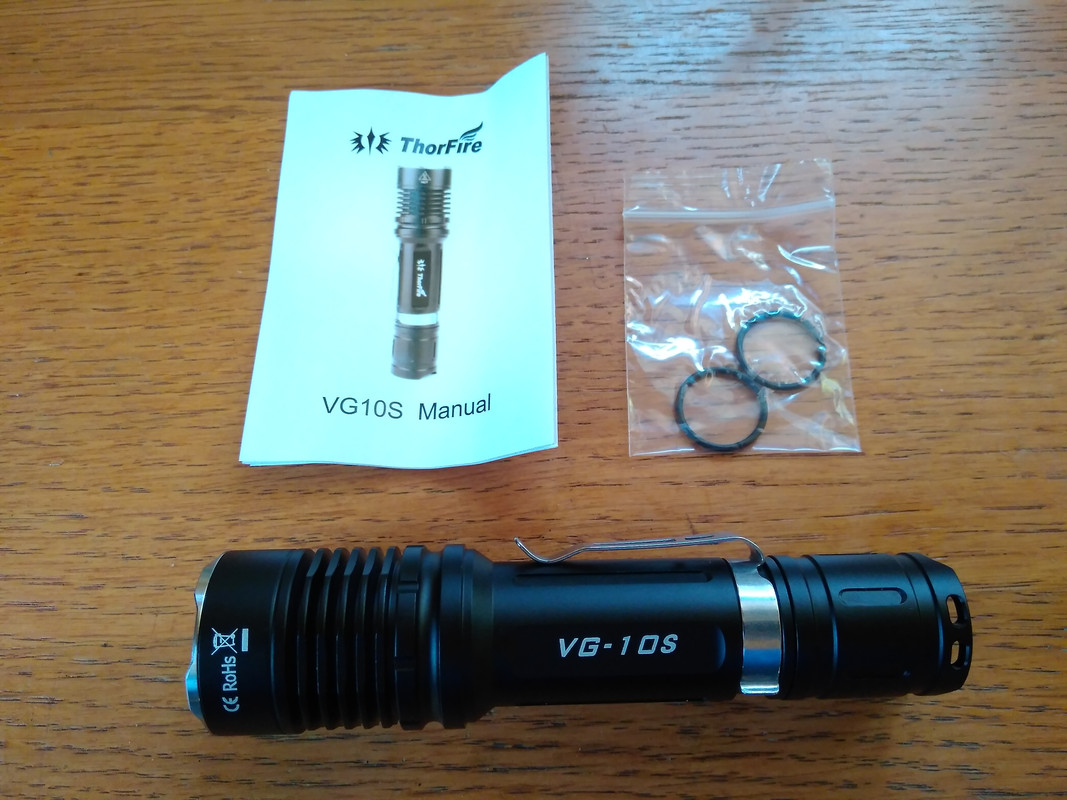 Flashlight has nice feel and looks good quality.
Threads are square but little thin. They are anodised and came well lubricated.
Tube is not reversable.
Threads are not compatible with VG10 version, but are with Sofirn SF36, so you can use SF36 tailcap.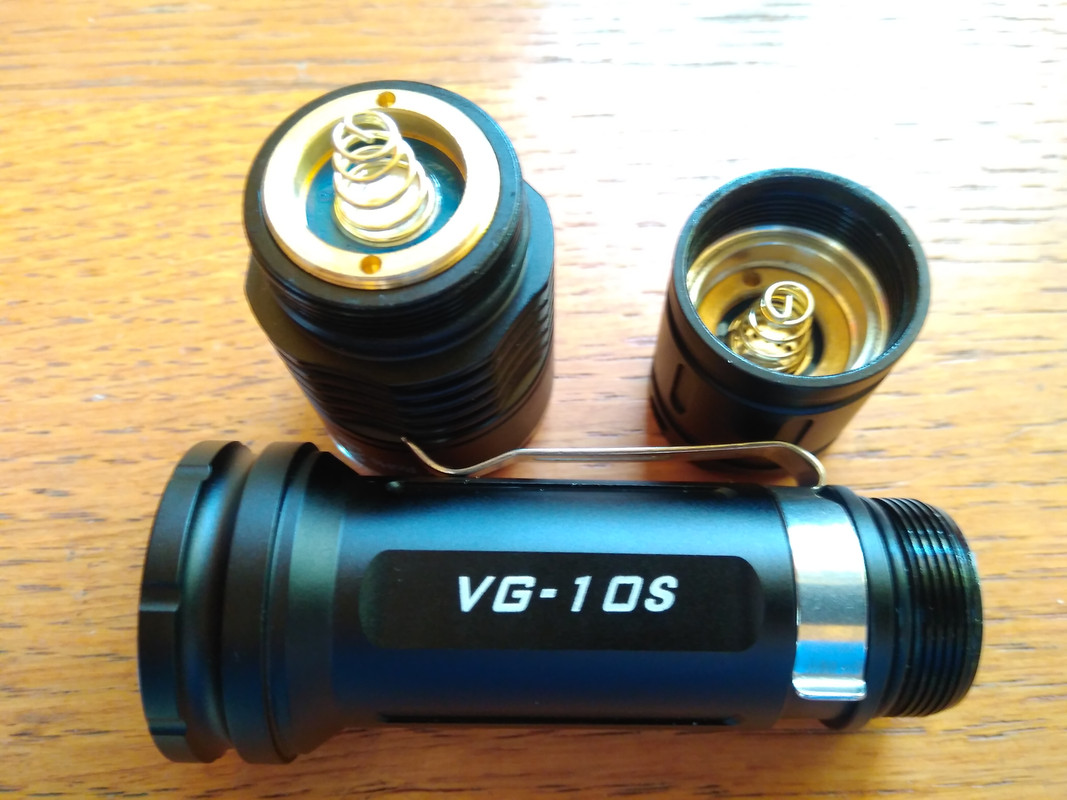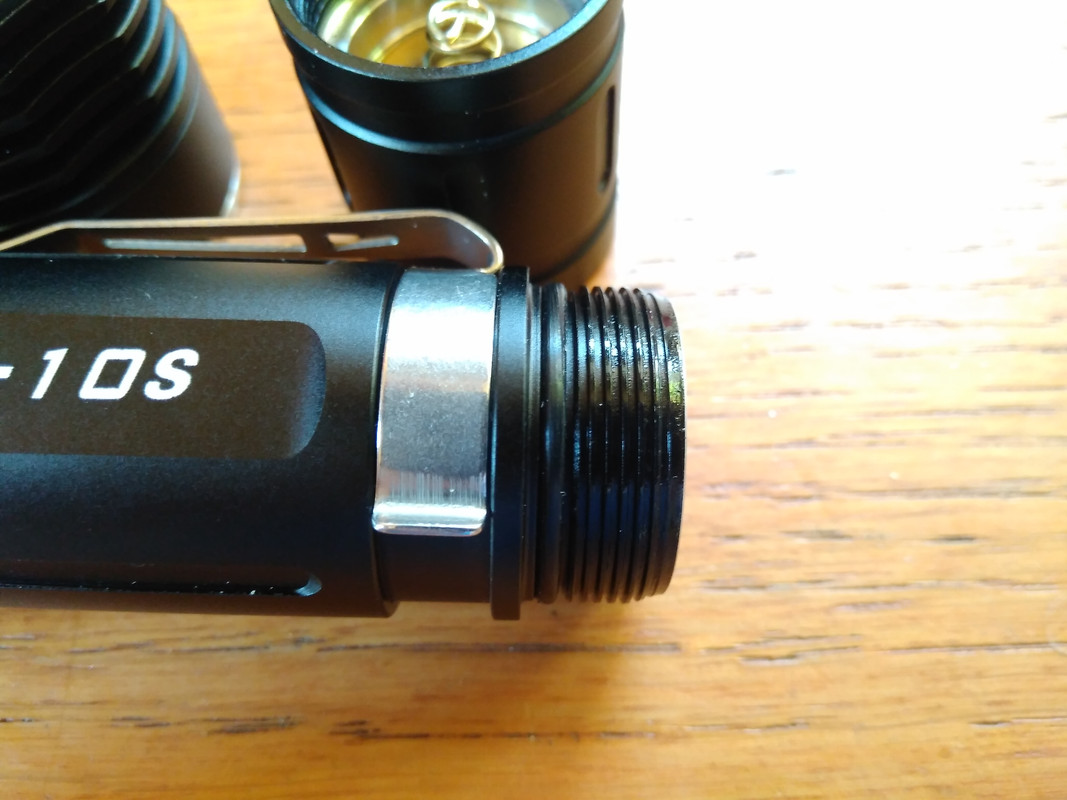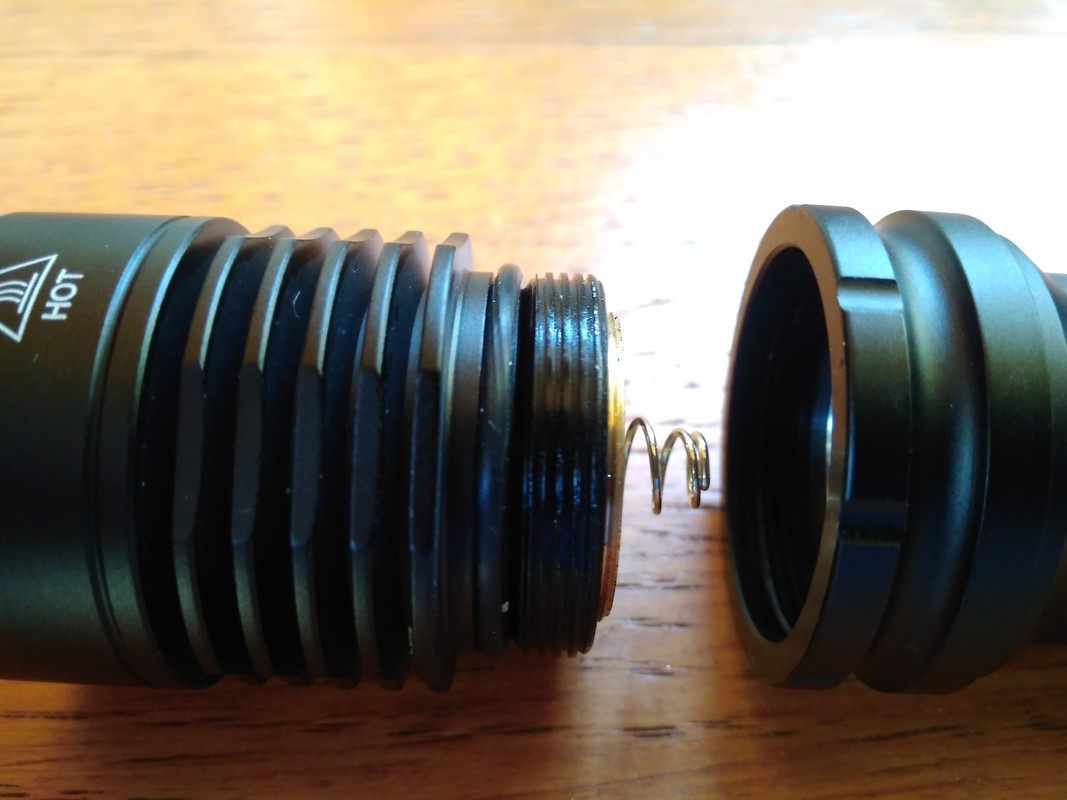 Tail switch is reverse clicky mounted on 17mm board. It has nice click.
Flashlight can tailstand without problems.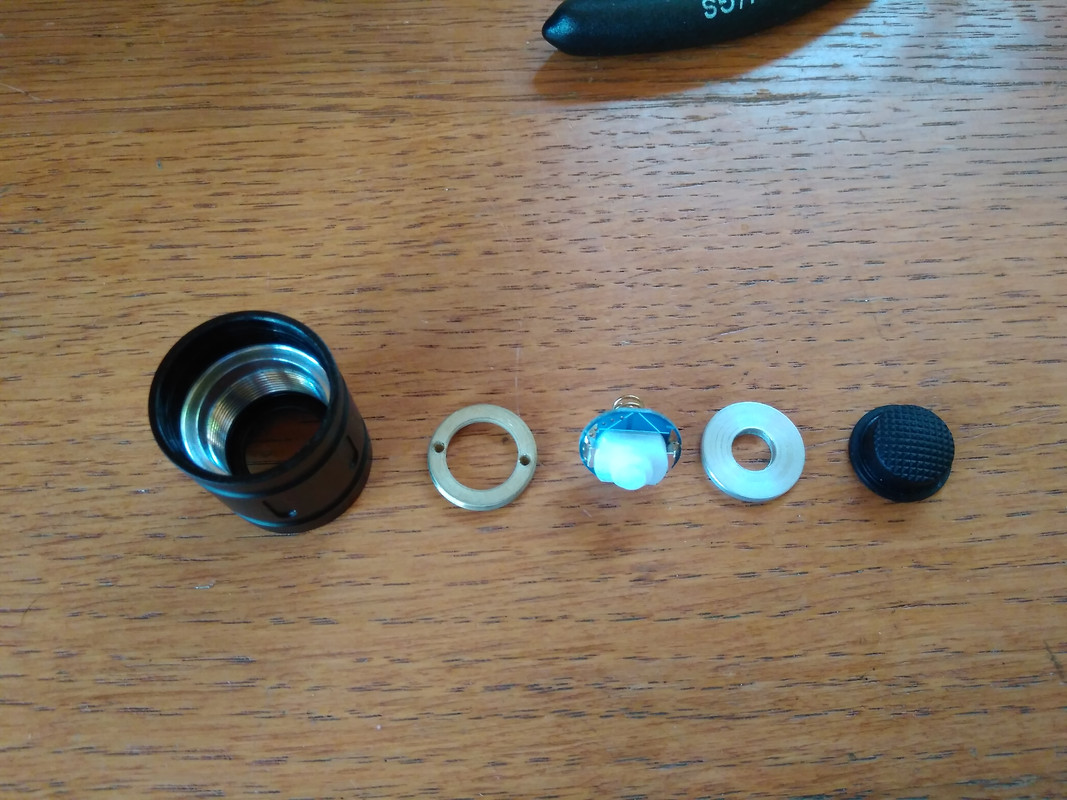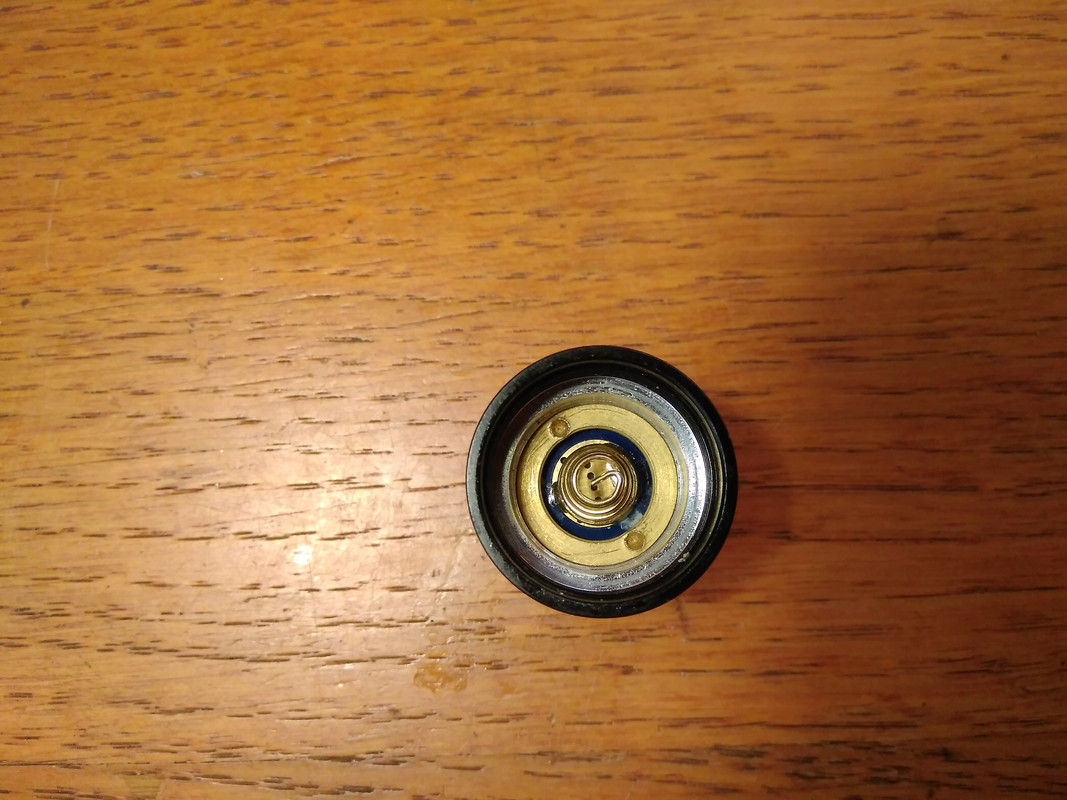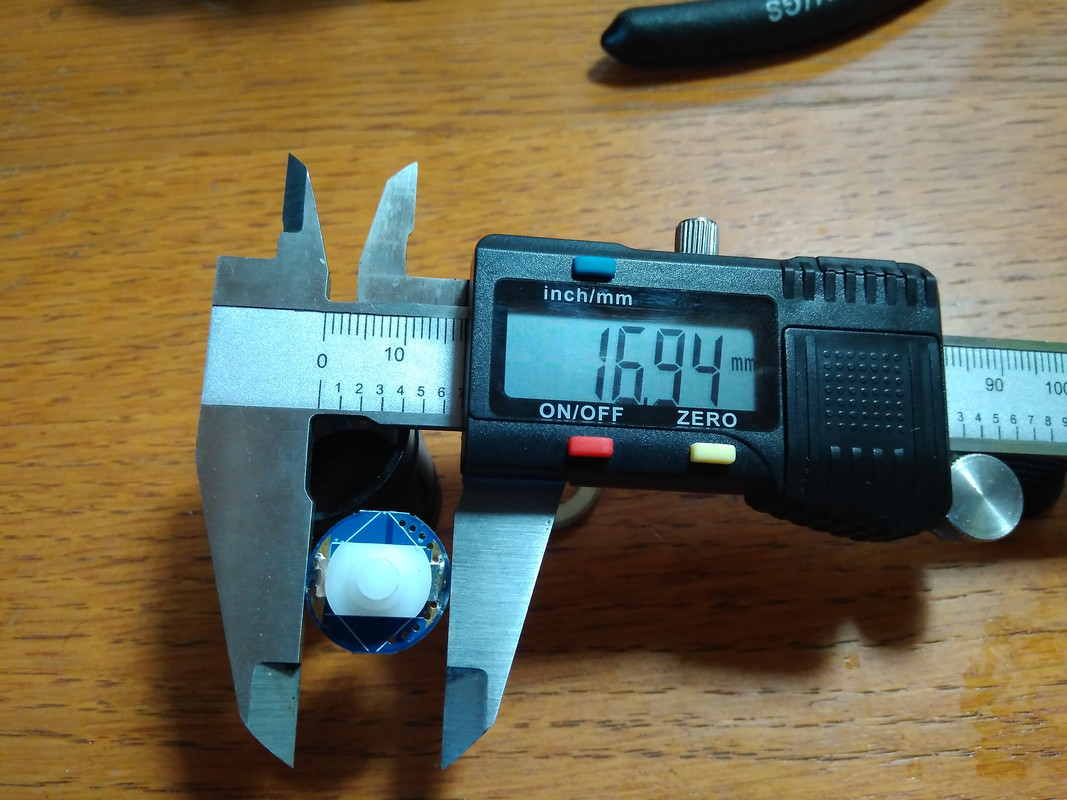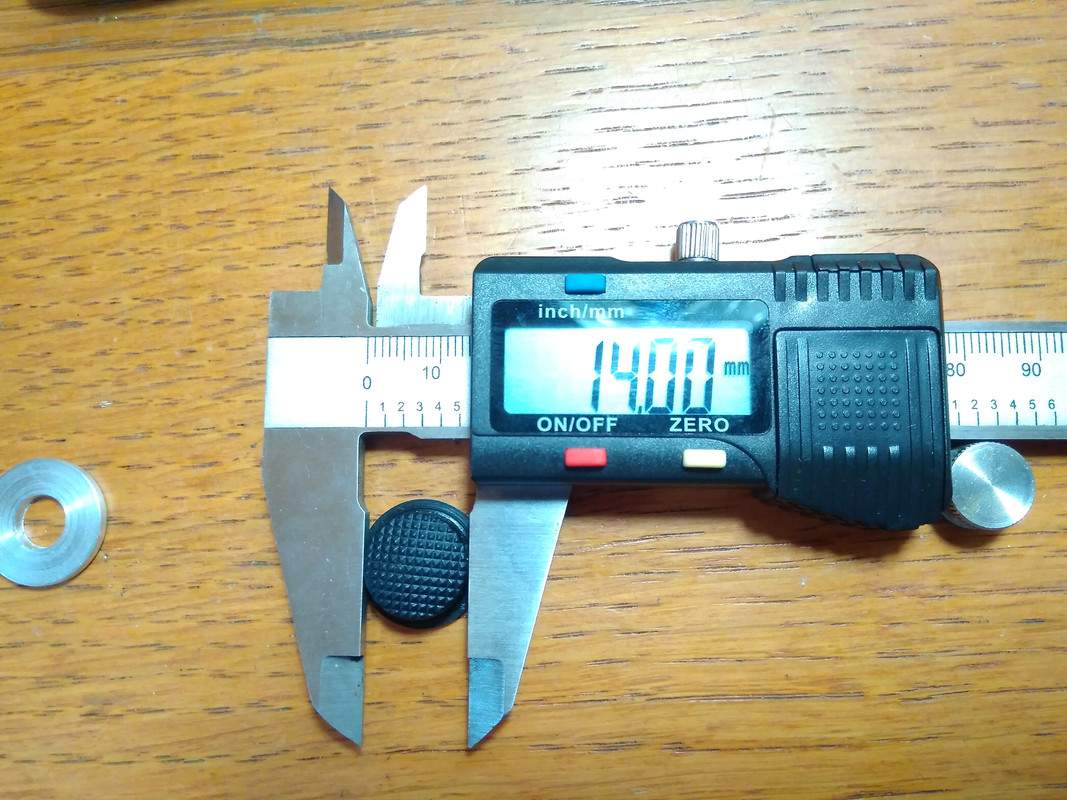 Driver is 19mm, bigger driver won't fit. It's fixed with retaining ring.
Wires to LED are 24AWG
It has 4 modes with memory and strobe on double click. Modes are nicely spread.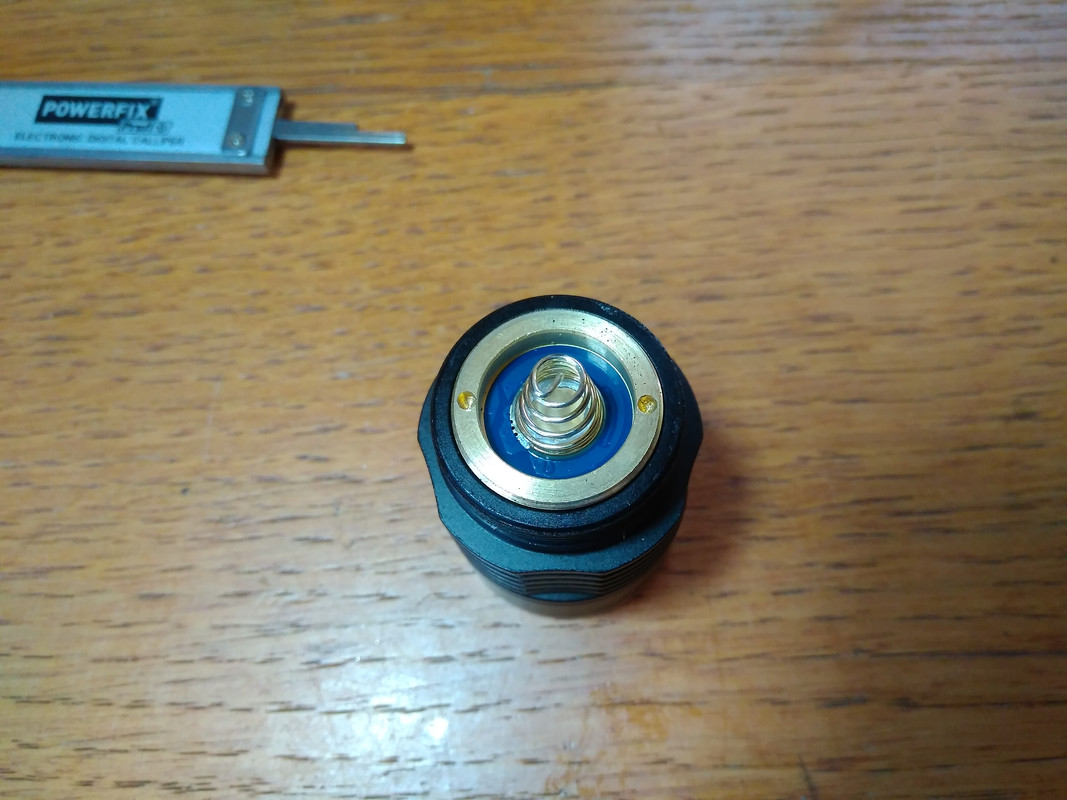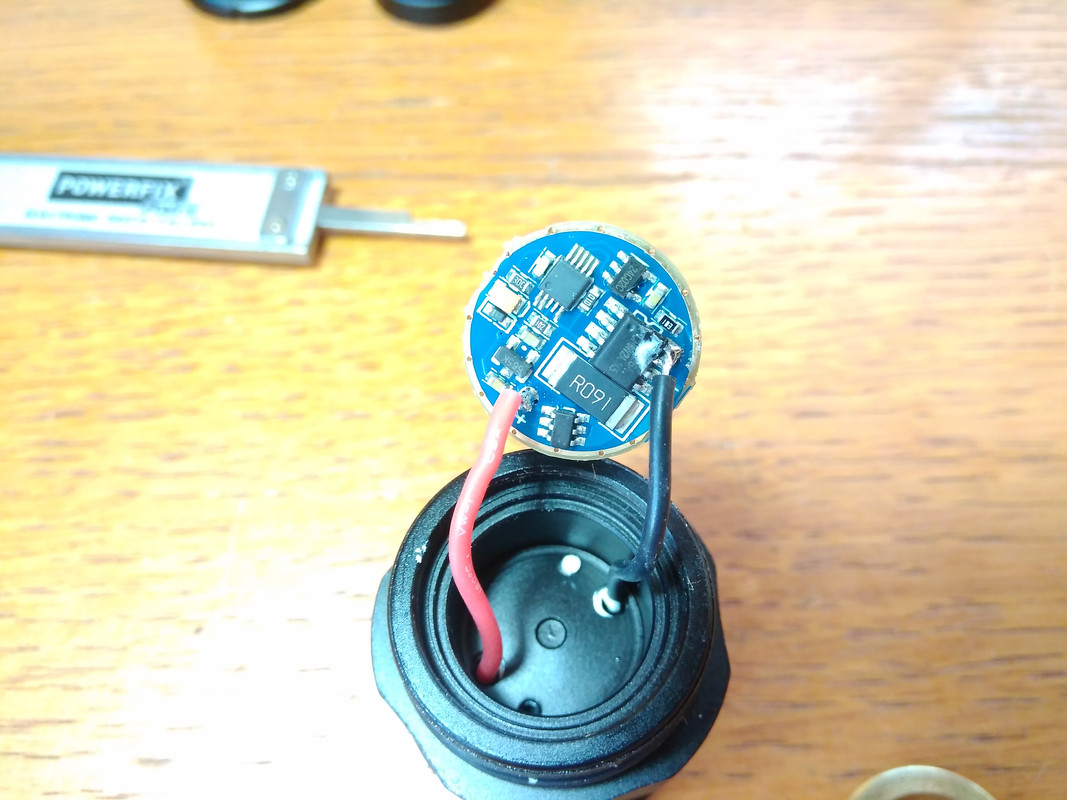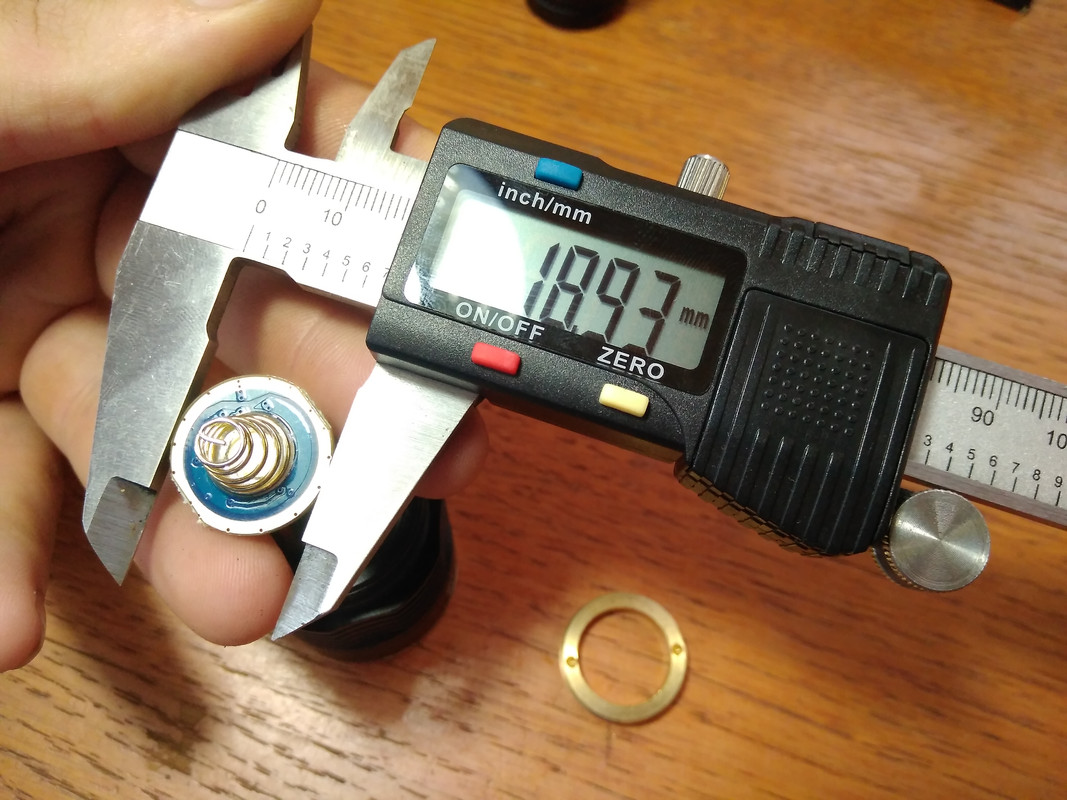 Head has SS bezel. Glass is 27x2mm AR coated and reflector is SMO. AR coating is very light, but it's there.
There is o-ring between glass nad reflector and reflector has groove for o-ring to sit nicely.
Exactly same bezel and glass is on Sofirn SF36. Reflector is similar but not the same (or just some manufacturing difference.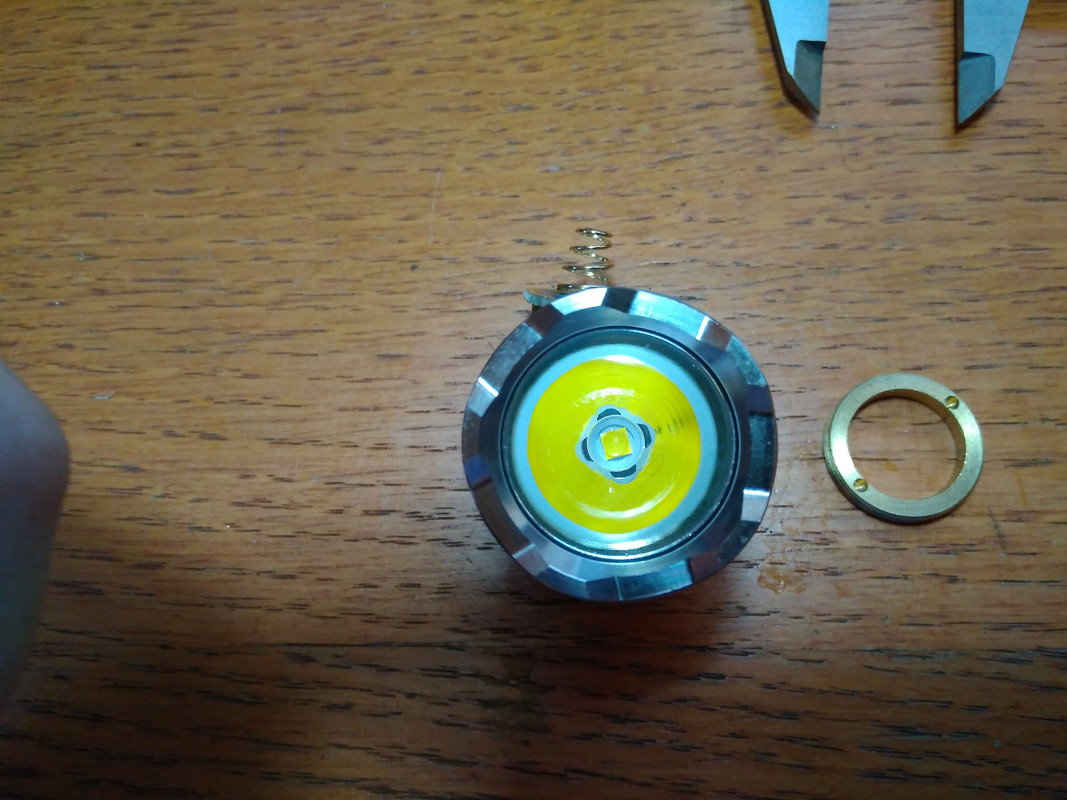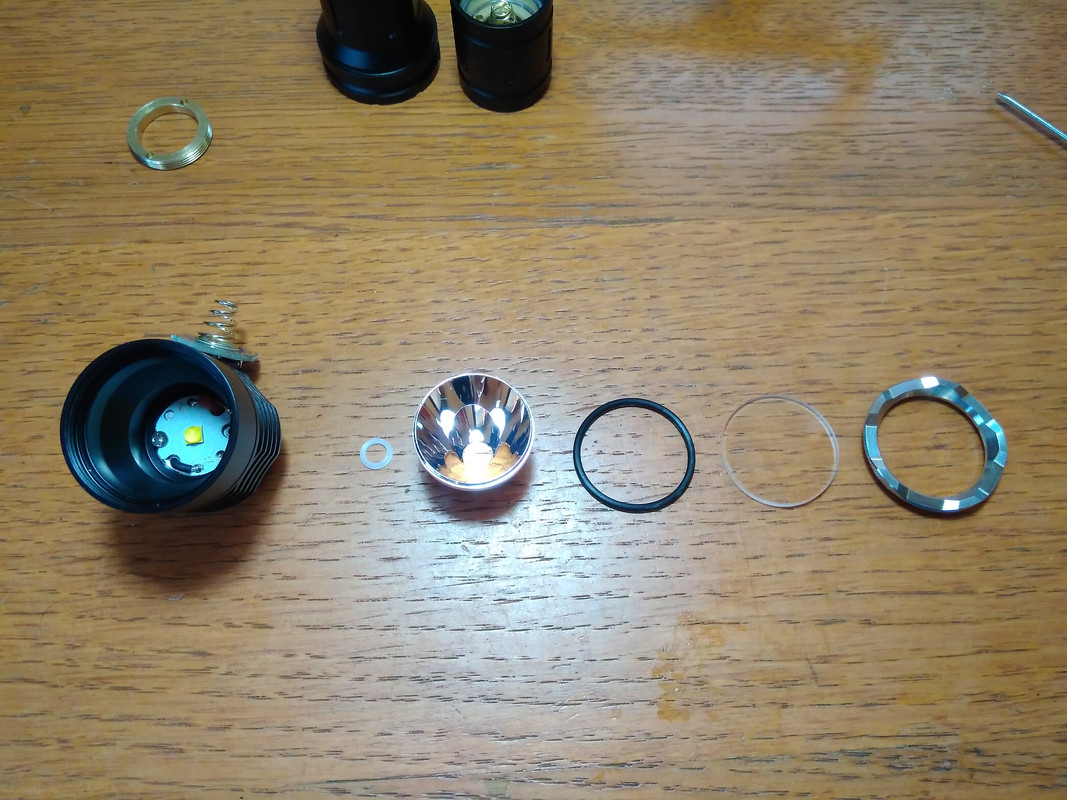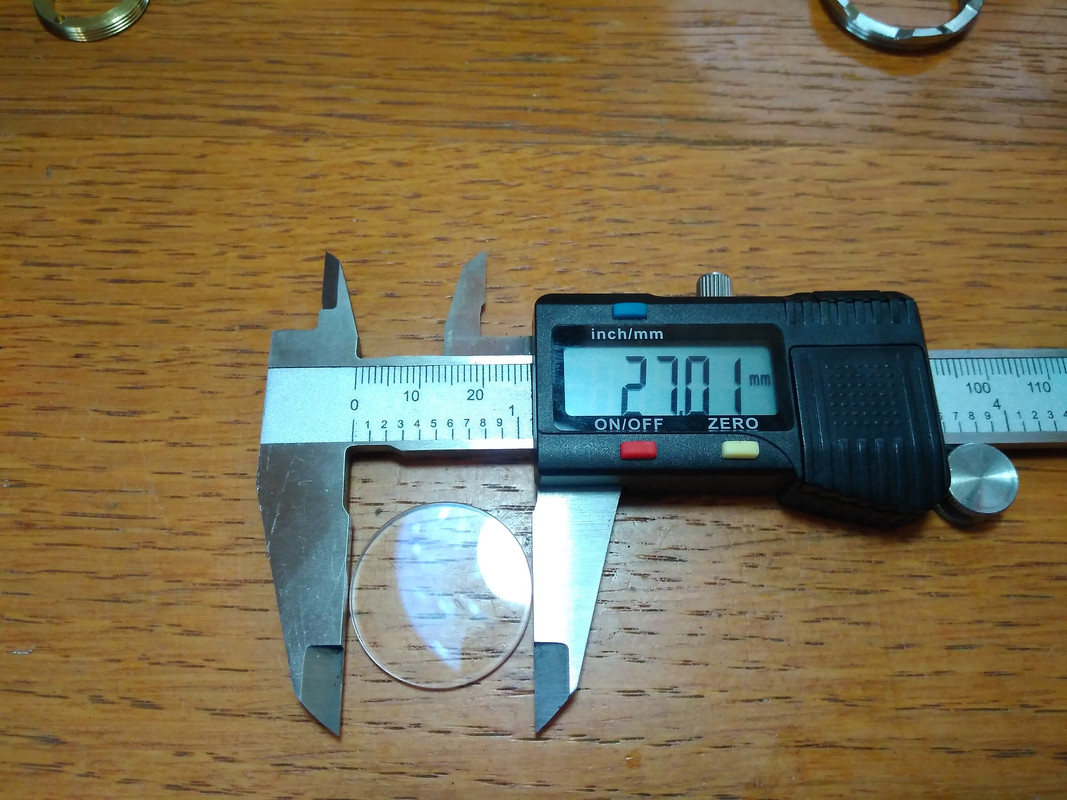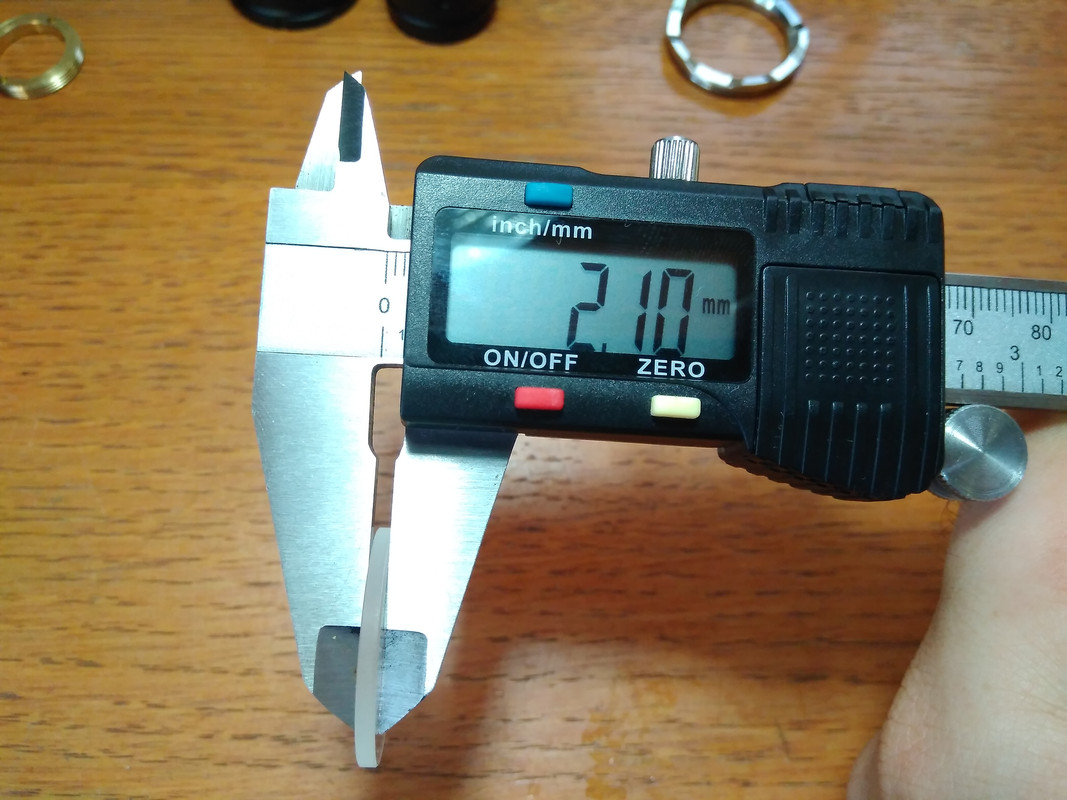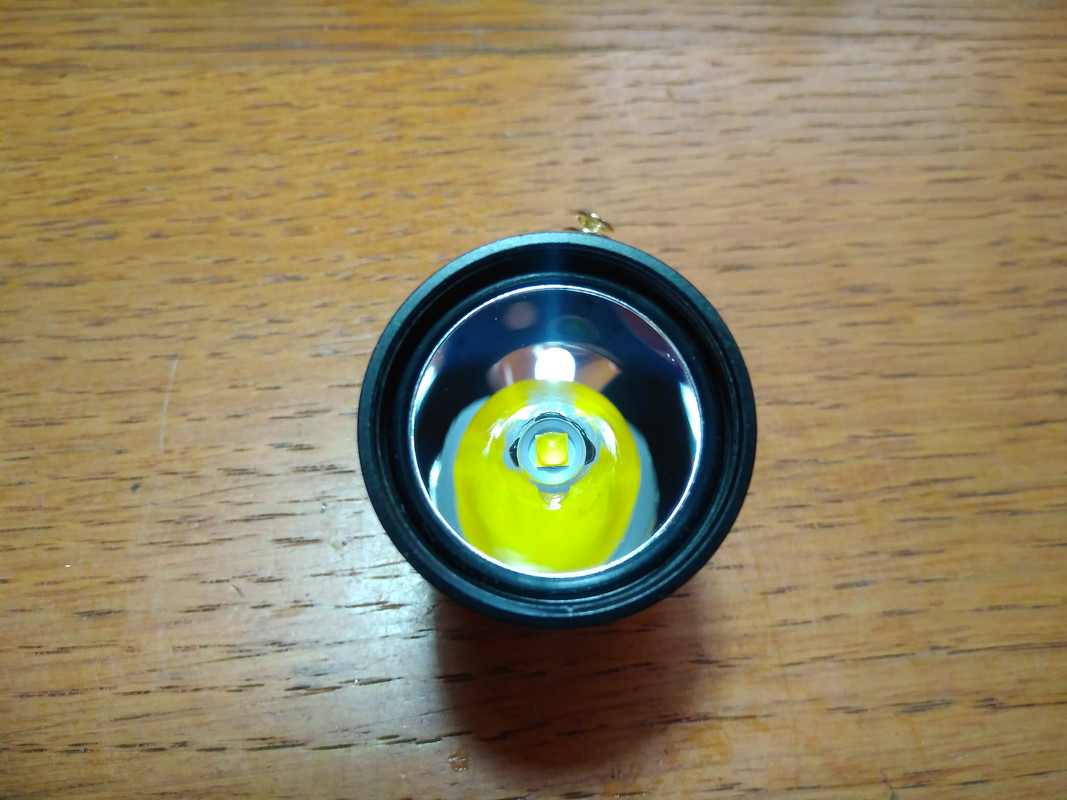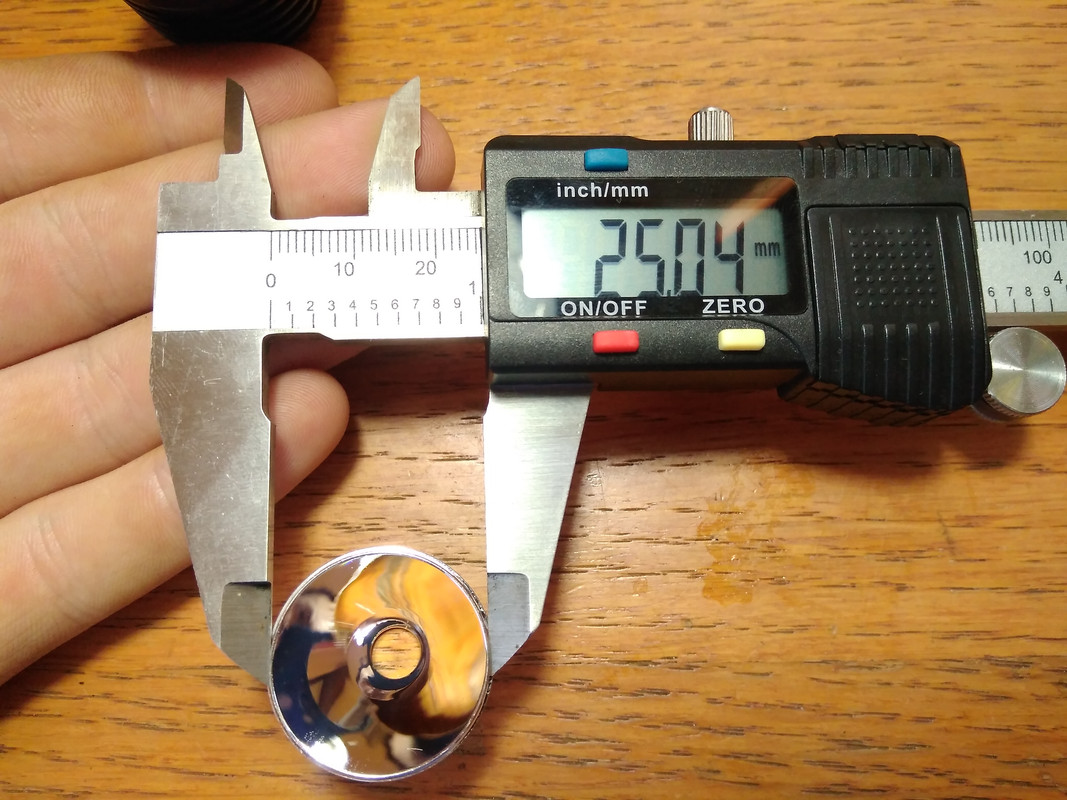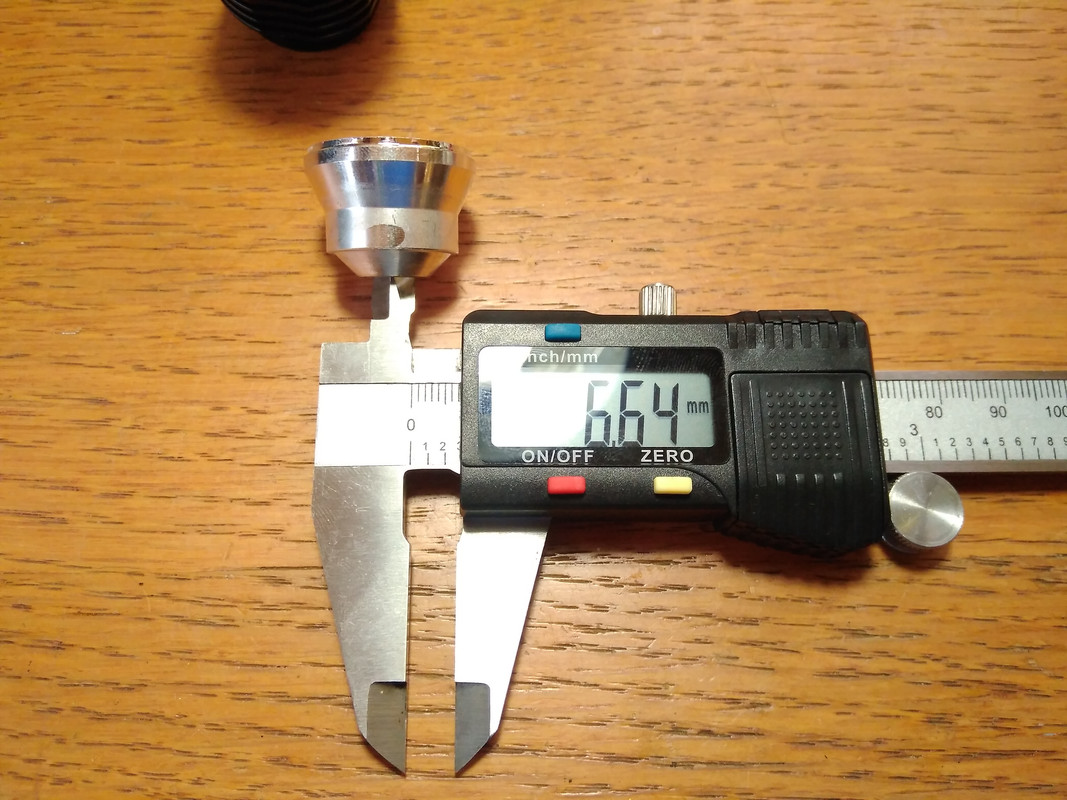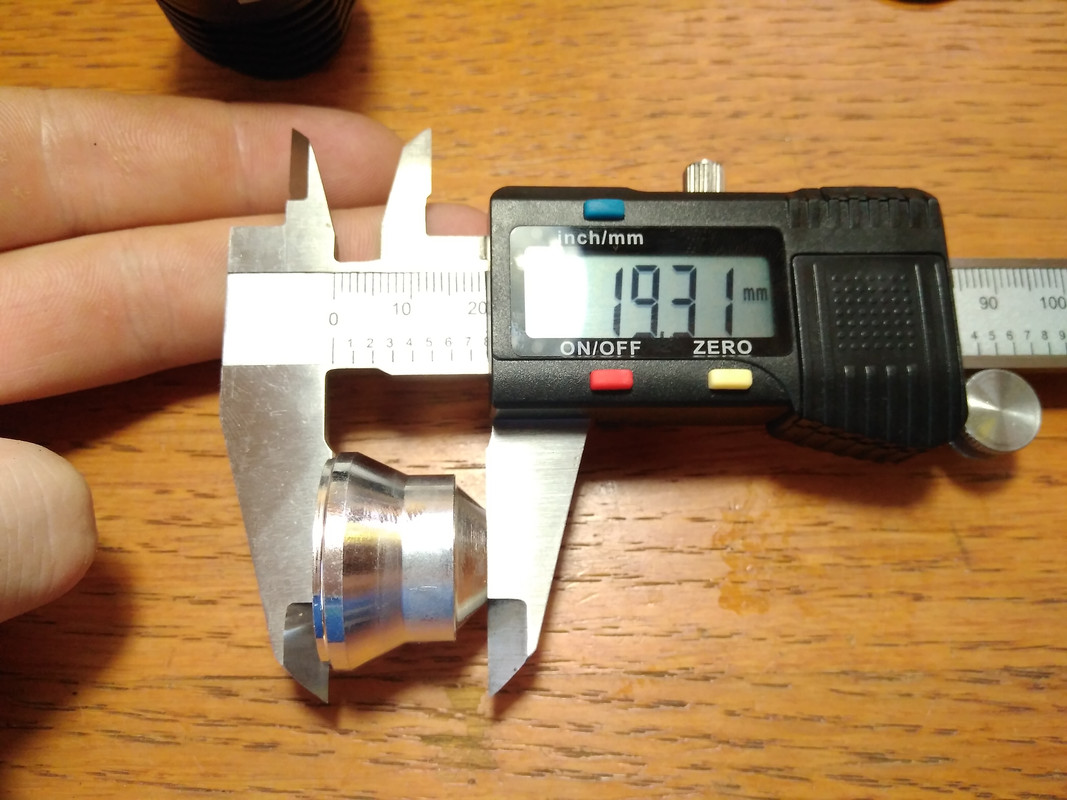 LED is XP-L2 and is on 17x1,6mm copper board.
There is 1 screw holding board to shelf. Shelf is fixed, so no pill.
There is good amound of thermal paste between board and shelf.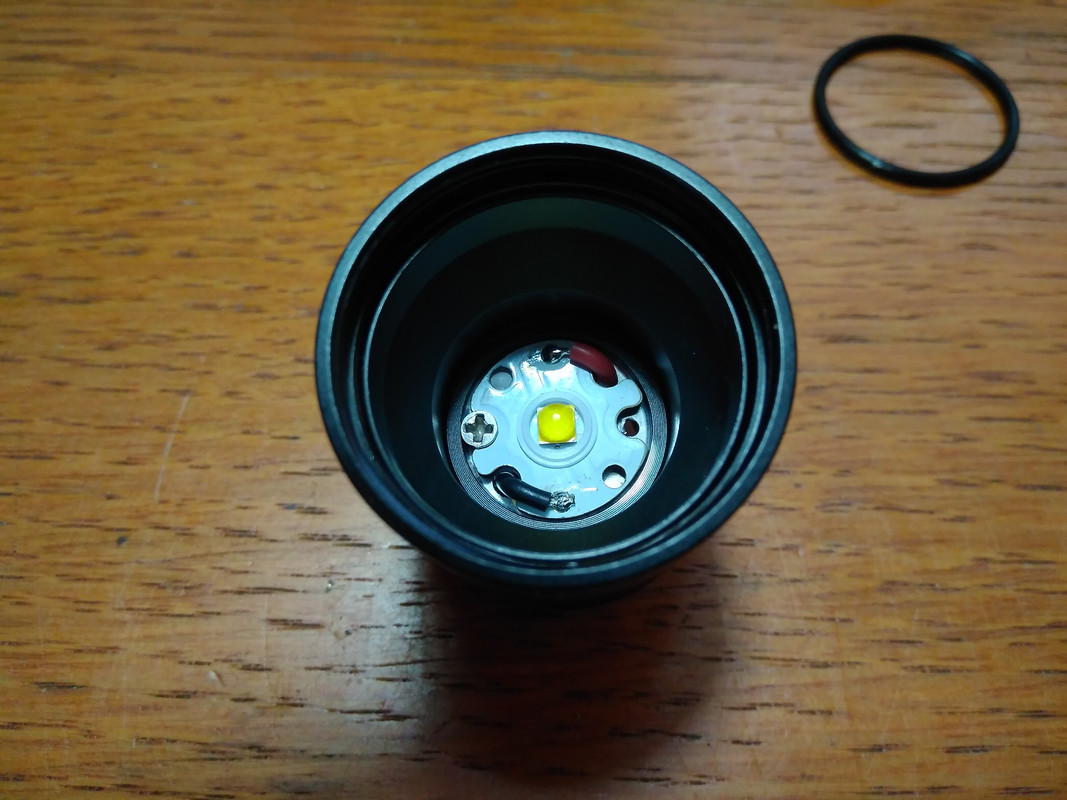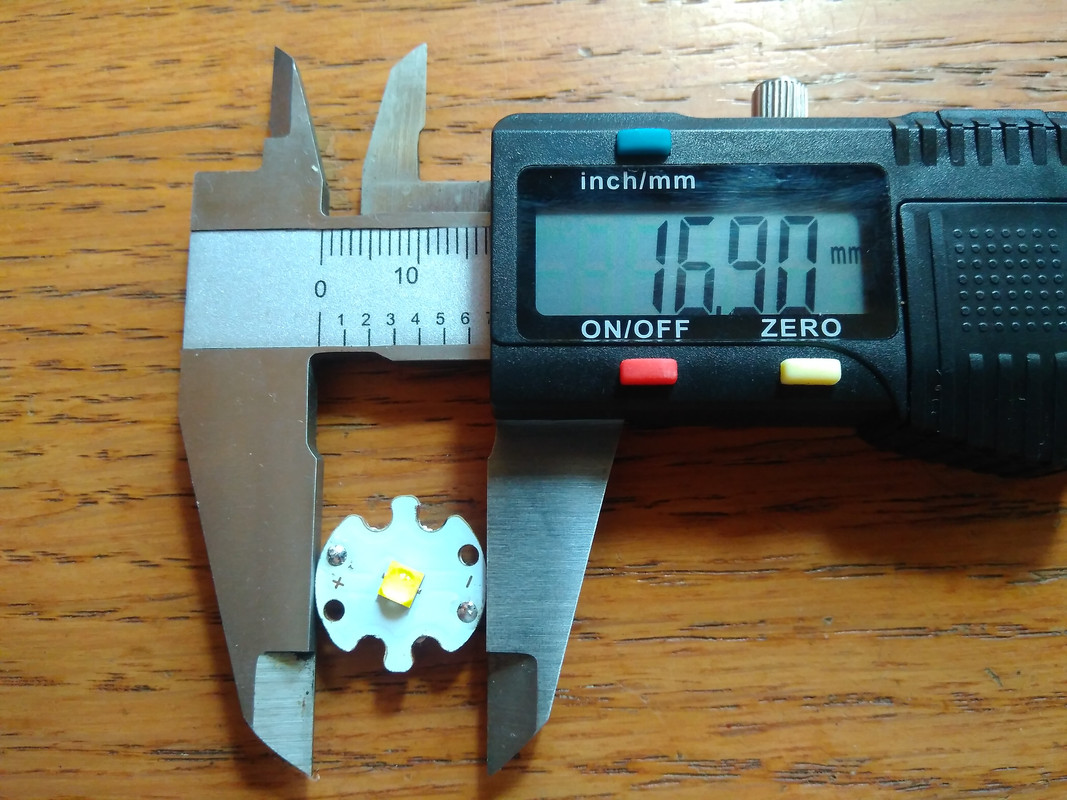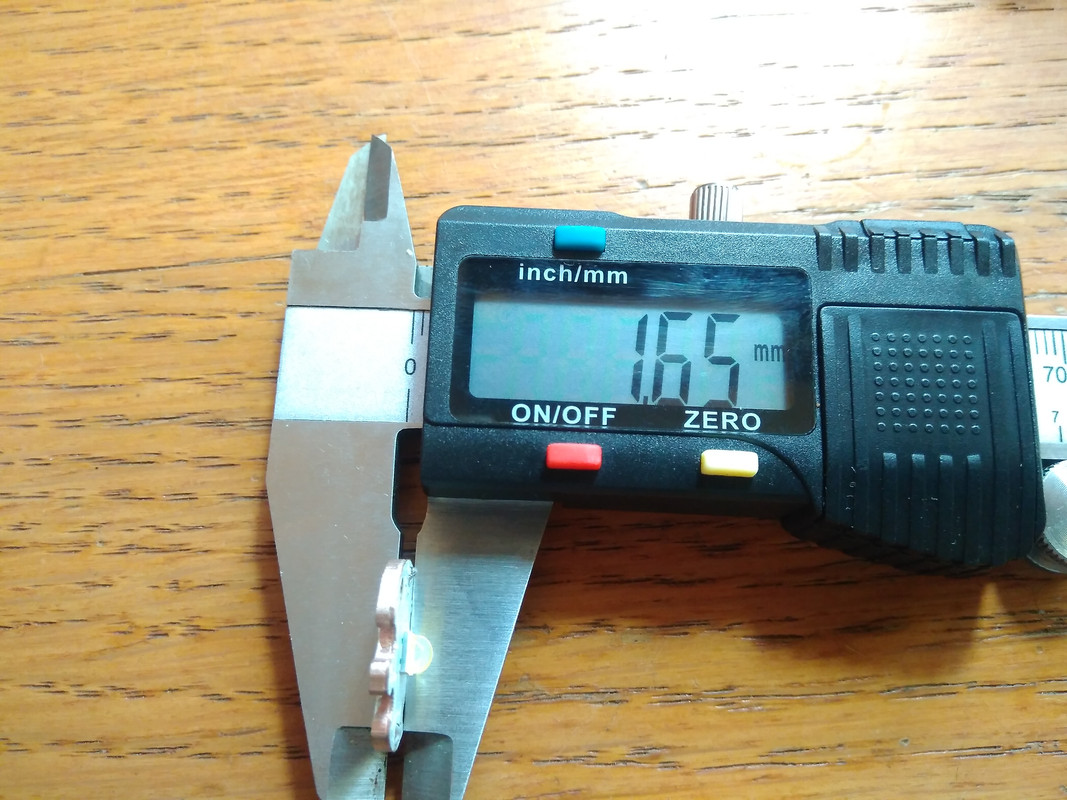 Flashlight is 134mm long, diameter is 26mm at tail and 32,5mm at head.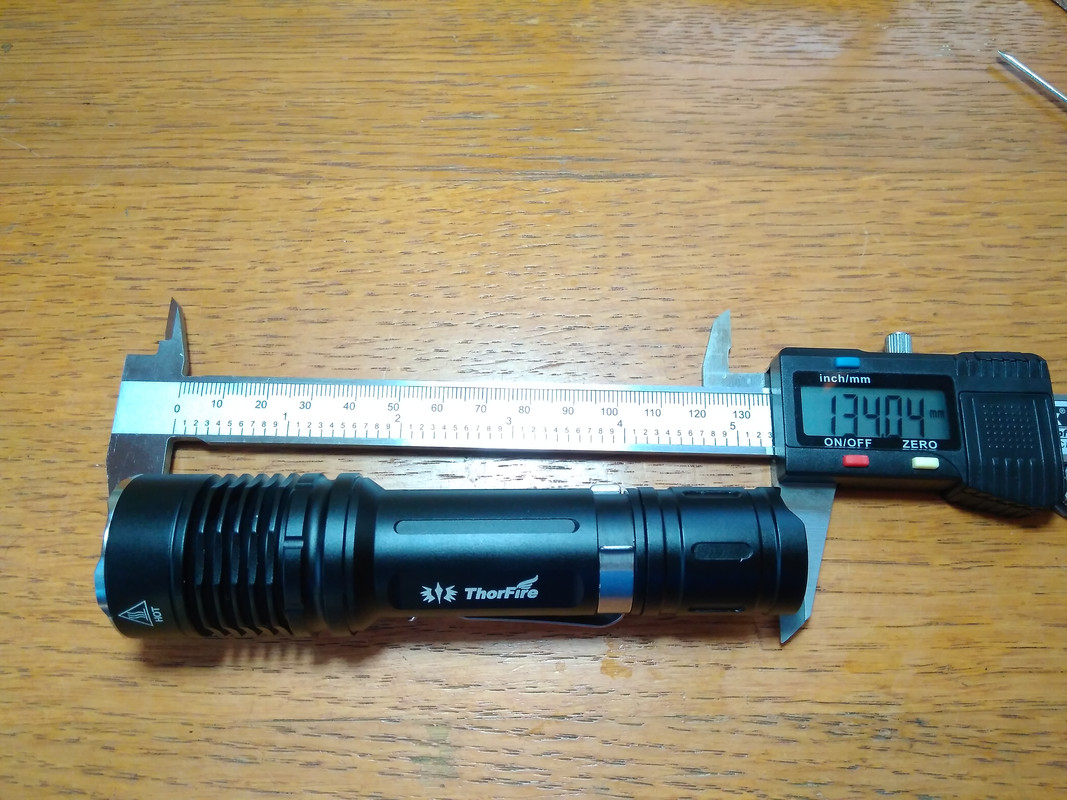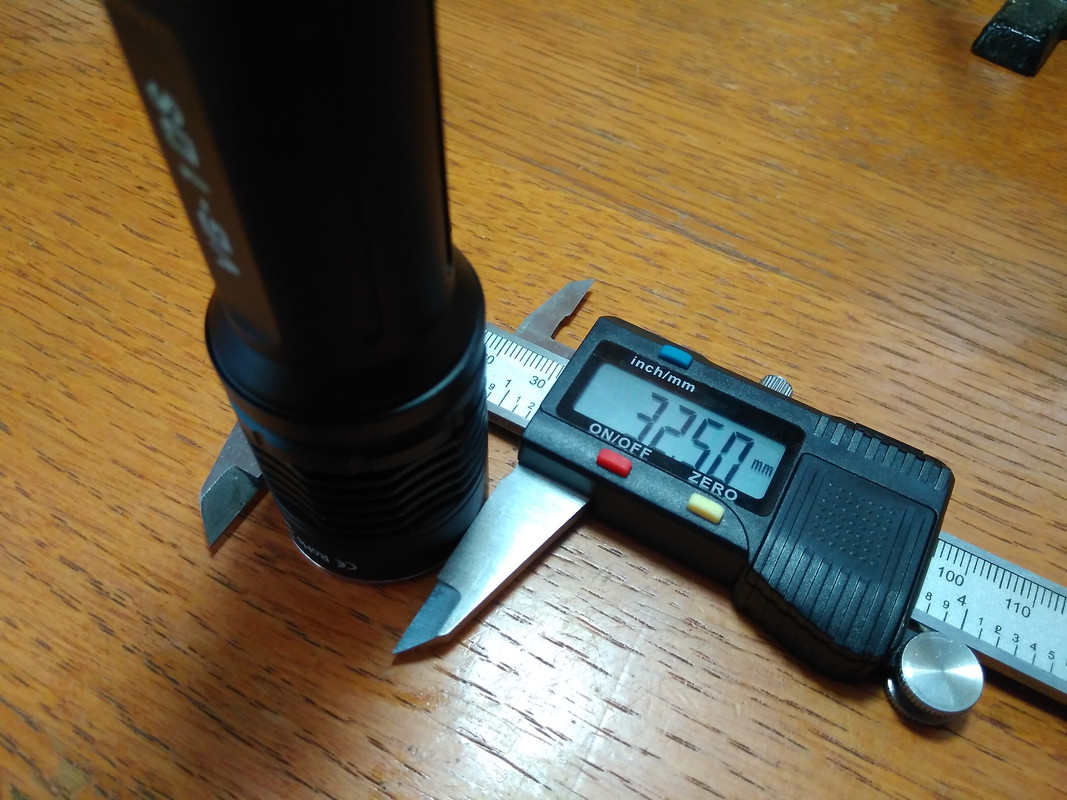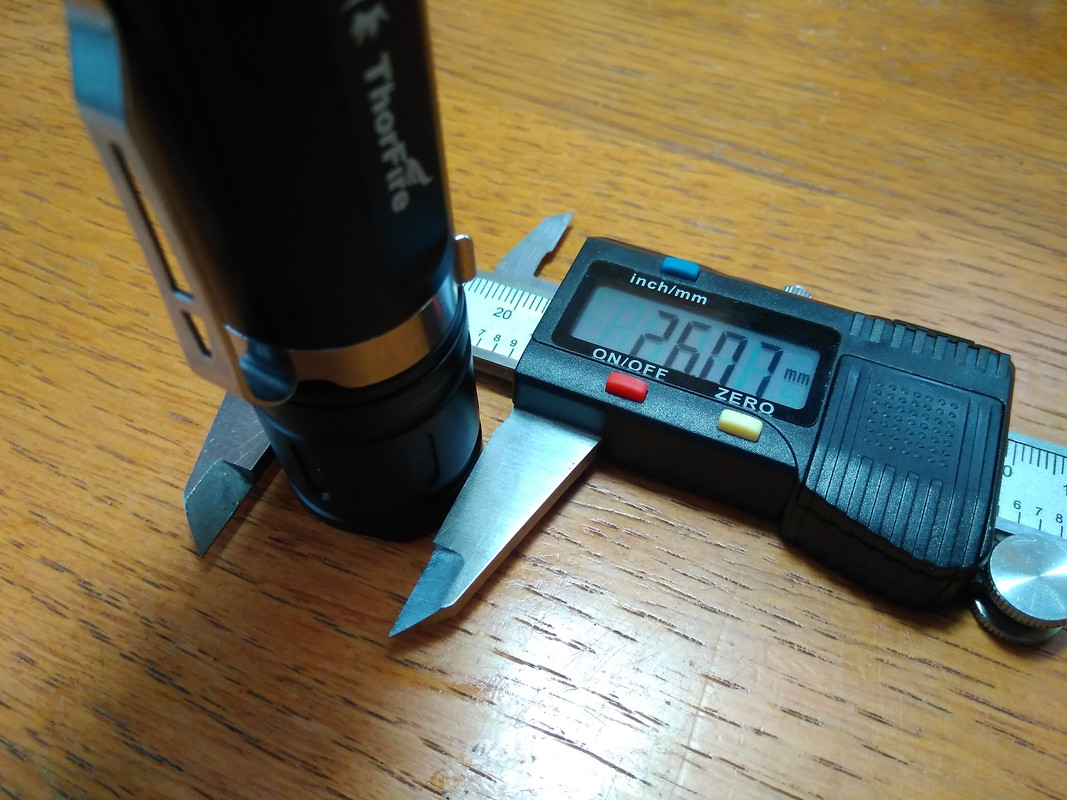 Comparison picture with Thorefire VG10 and Sofirn SF36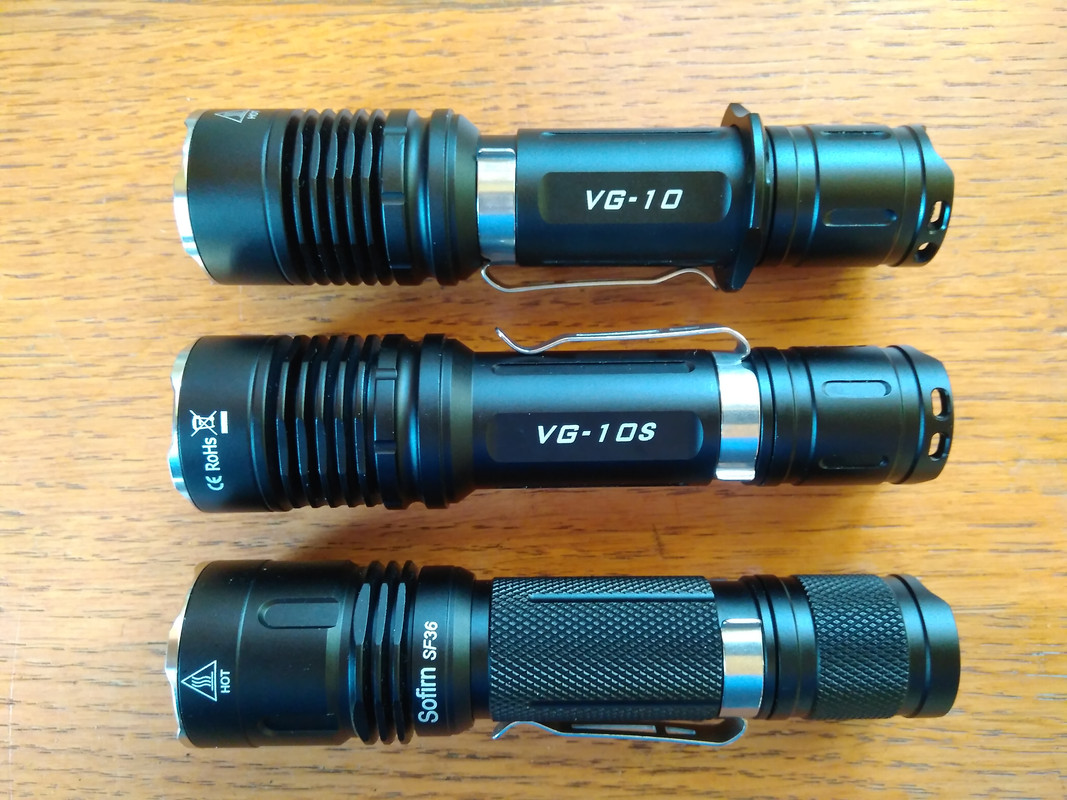 Current measurements:
Cheap dmm, not sure how accurate it is so I made measurements on some other flashlights to compare.
Used ICR18650-26C battery
table(table#posts).
||SF36|VG10S|VG10|S2+ 6*7135|
|Moon|0,03A|0,01A|0,01A||
|Low|0,16A|0,15A|0,09A|0,18A|
|Med|0,98A|0,93A|0,77A|0,92A|
|High|3,20A|3,10A|2,51A|2,13A|