The light was supplied by Banggood, no compensation other than the light itself was received for this review
The lights are on sale with *14.95-16.45*Mad Max will announce a coupon later
This light was supplied by Banggood for a review, I am honest and will judge the light as it is with its pros and cons
.
Manufactory specification:
Product name: Astrolux K1 Stainless Steel 250LM USB Mini LED Keychain
Brand: Astrolux
Model: K1
Emitter Type: XP-G3 + 365nm UV LED+RED LED
Light temperature: 6000-7000K
Light color: Cool white
Material: Stainless Steel
Total Emitters: 3x
Mode: Group1:Turbo,High,Mid,Low (click>1.5seconds)
Group2:High,Mid,Low (double click)
Special light: UV Light, Red Light
Lumens: 250LM,210LM,150LM,40LM (Group1)
Runtime: 55min,1h15min,4h,10h (Group1)
Battery Configurations: Built-in 500mA rechargeable li-ion battery
Switch Type: Clicky
Switch Location: Body side of the keychain
Peak Beam Intensity: 940cd
Impact Resistant 2meters
Max Output: 250lumens
Range: 60meters
Waterproof: IP65 waterproof
Color: Black, Silver, Blue, Colorful
Weight: 36g
Size: 60mm x 25mm(length x width)
Features:
-Utilize a XP-G3 + 365nm UV LED+RED LED, max output 250lumens
-High quality stainless steel keychain light
-Extremely lightweight, compact and portable
–2 groups brightness levels with 365nm wavelength ultraviolet led and red light for special use.
-UV light good for money, identity cards detection, verification mark reading and fluorescence activation
-Red light ideal for wildlife observations, astronomy and night photo
-Direct access to turbo mode, can lighting the UV/Red light with white light by click both switches.
-Light indication displays battery percentage, turning red when battery percentage <20%
-Built-in li-ion battery(500mAh)
-USB rechargeable with on board charging circuit
-Built-in power indicator
-Dual switch design
-Rear suspension ring suit for hanging on the keys or necklace
-Impact resistant 1.5meters
The parcel arrived after 12 days shipping with to Germany which is fast from China.
Package and content:
The lights box came packed well with a wrap around and in a plastic bag, typical for Banggood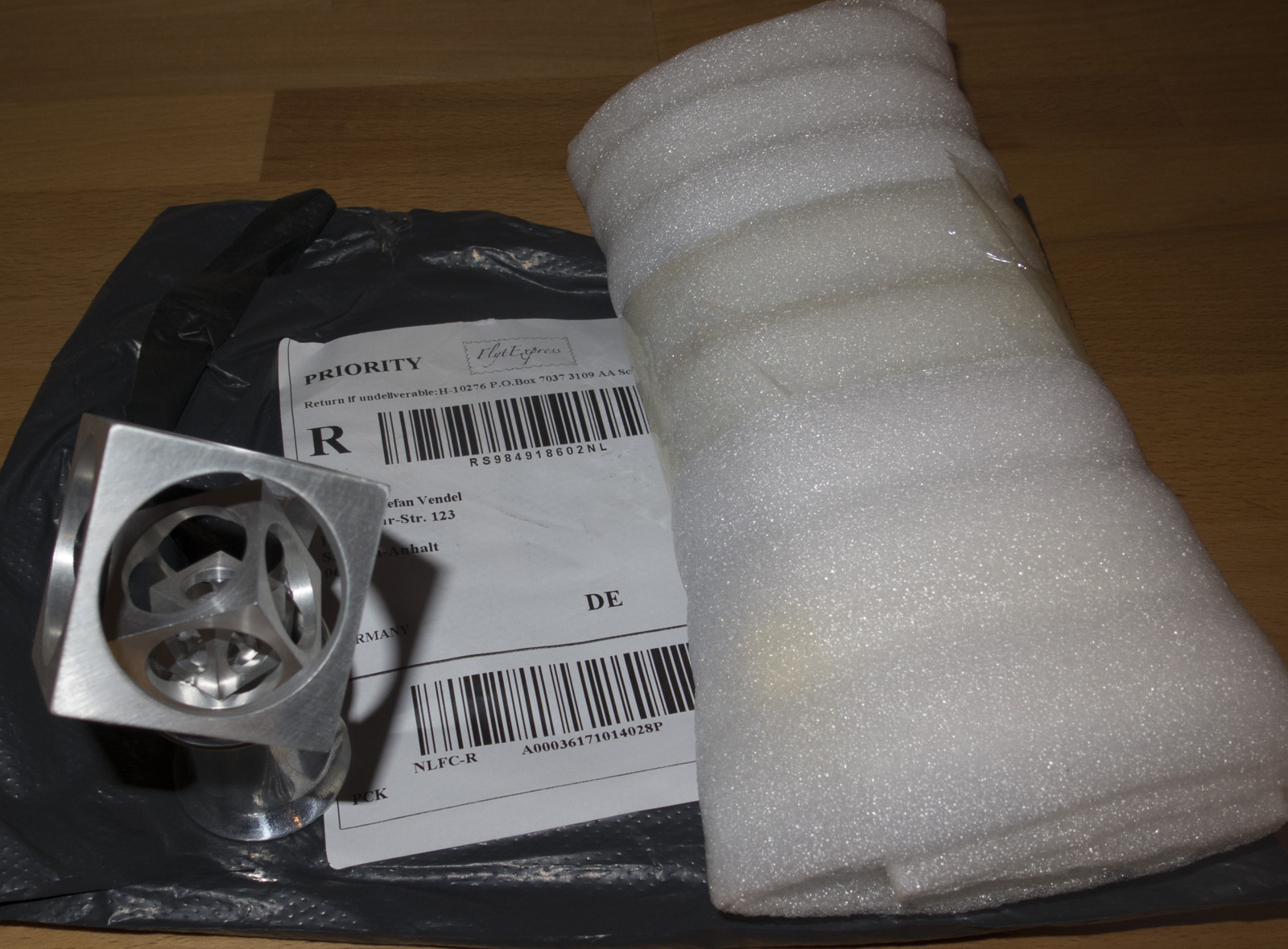 The light comes in a Box, the light itself is in a plastic inlay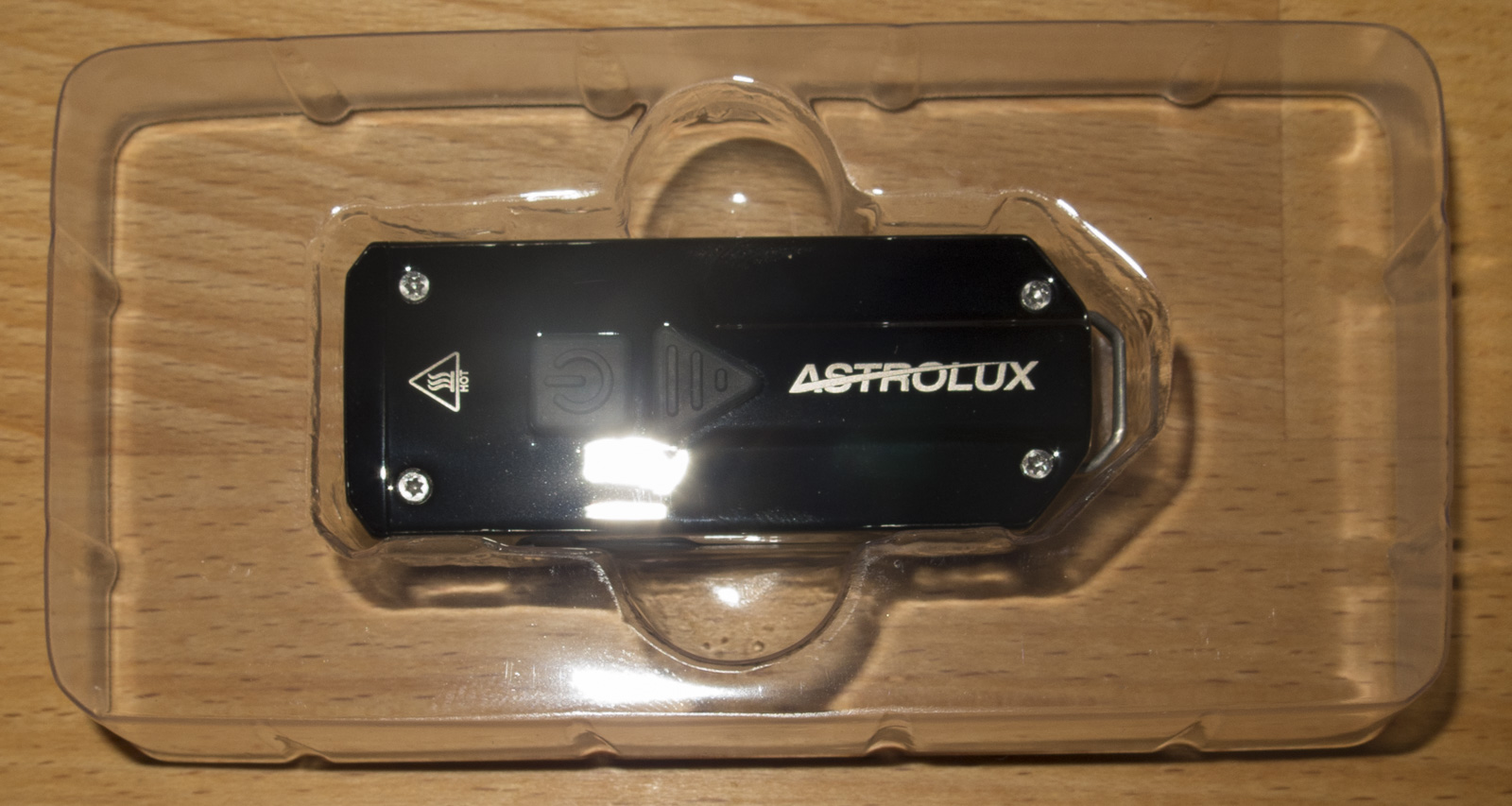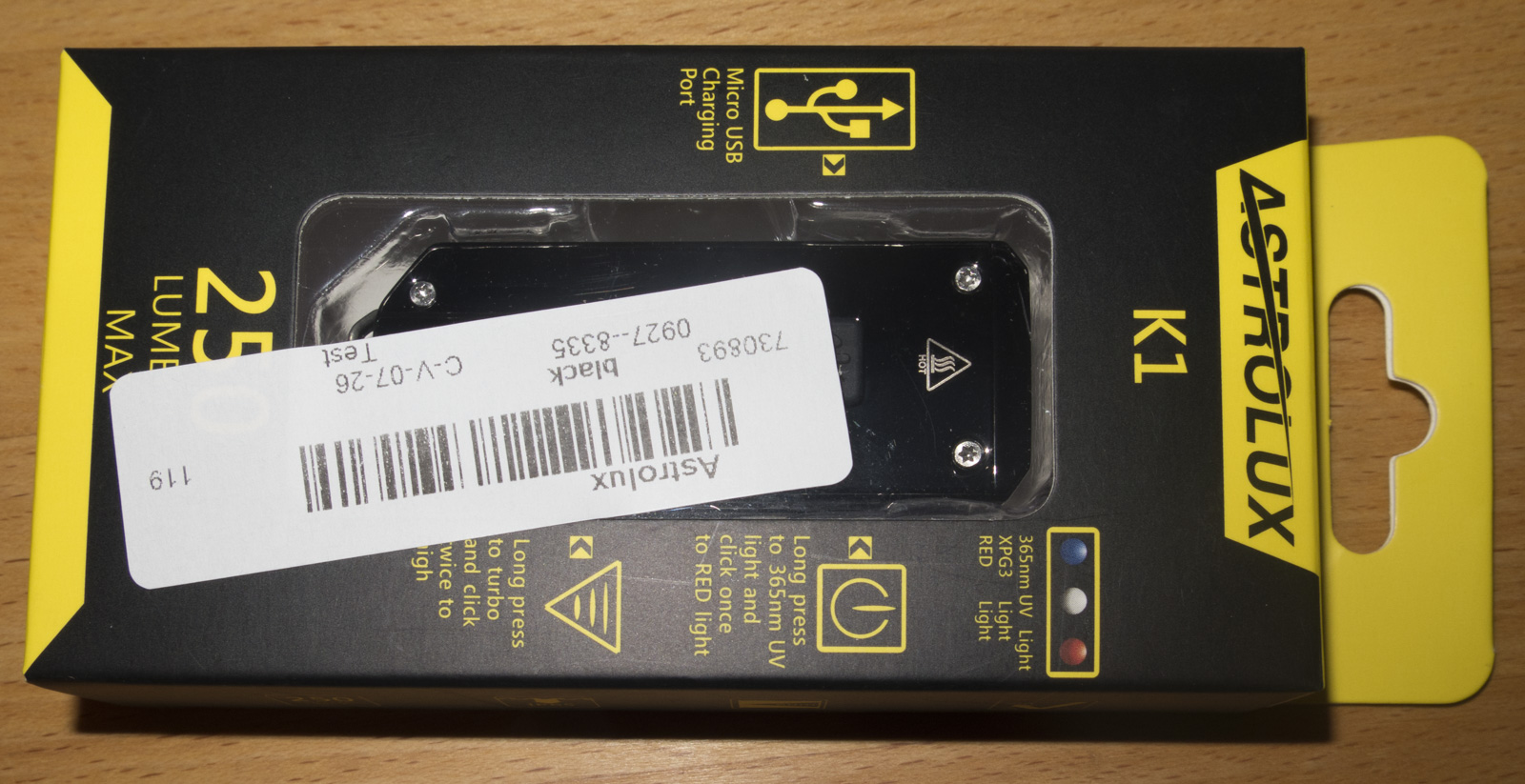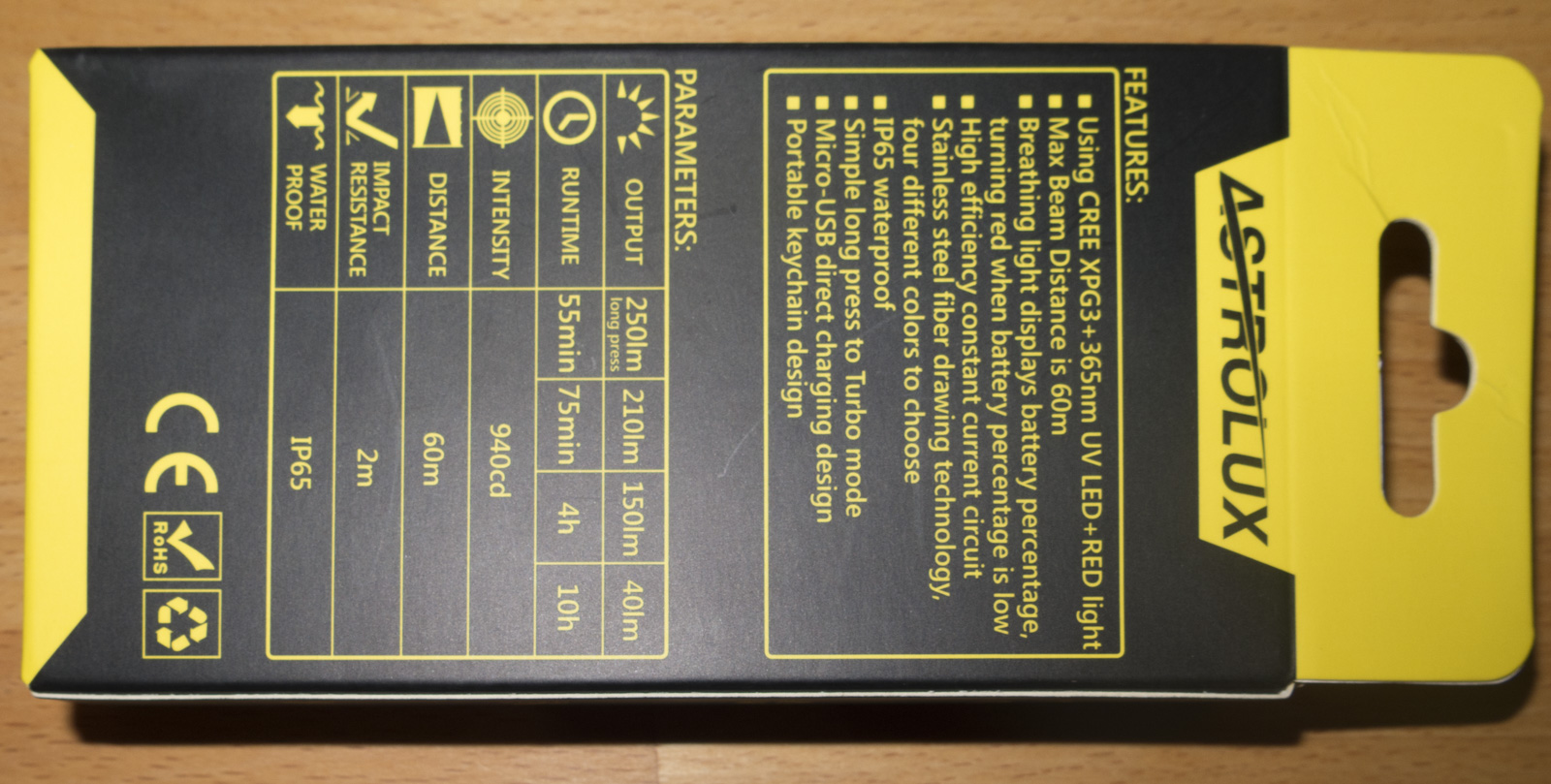 Photos of the light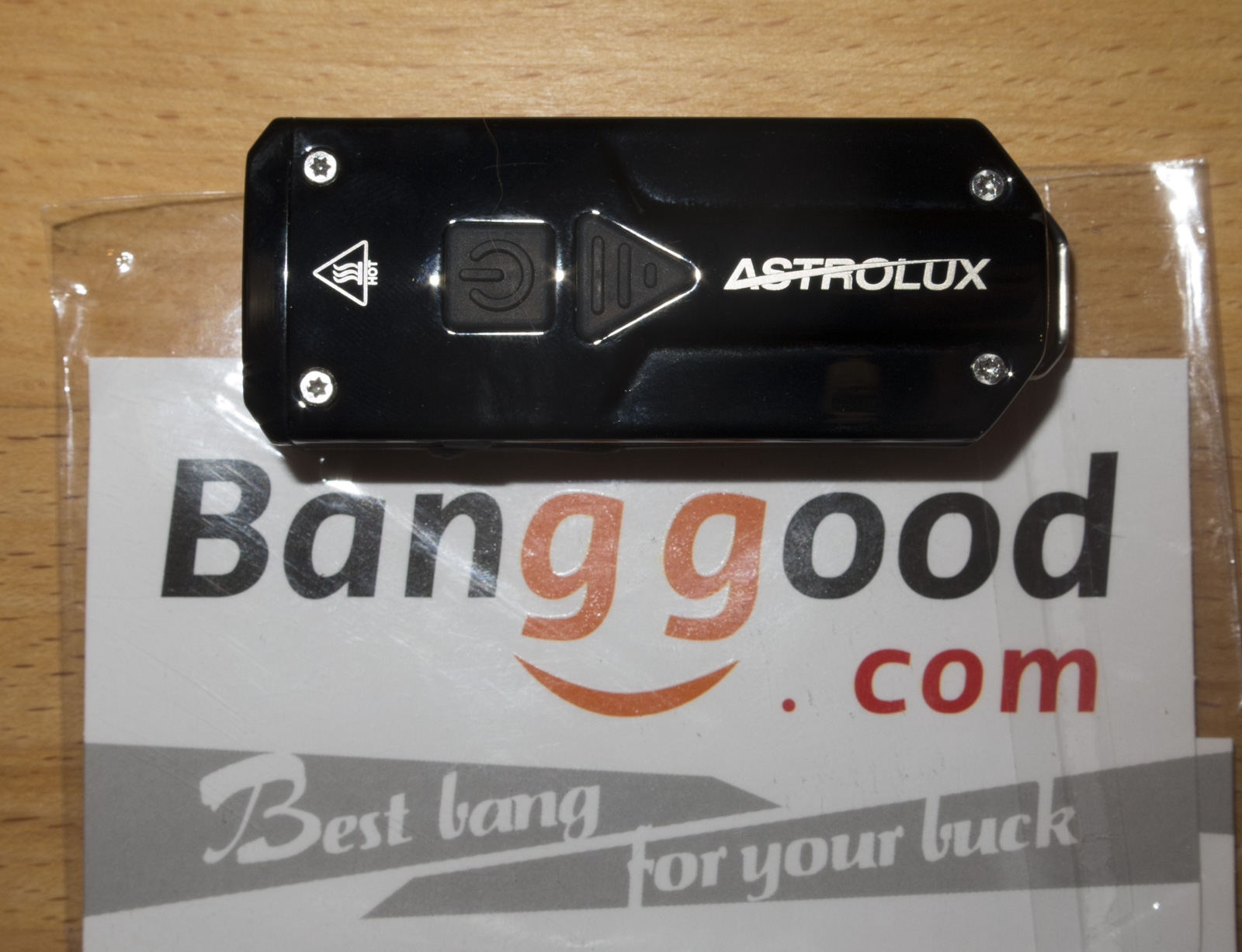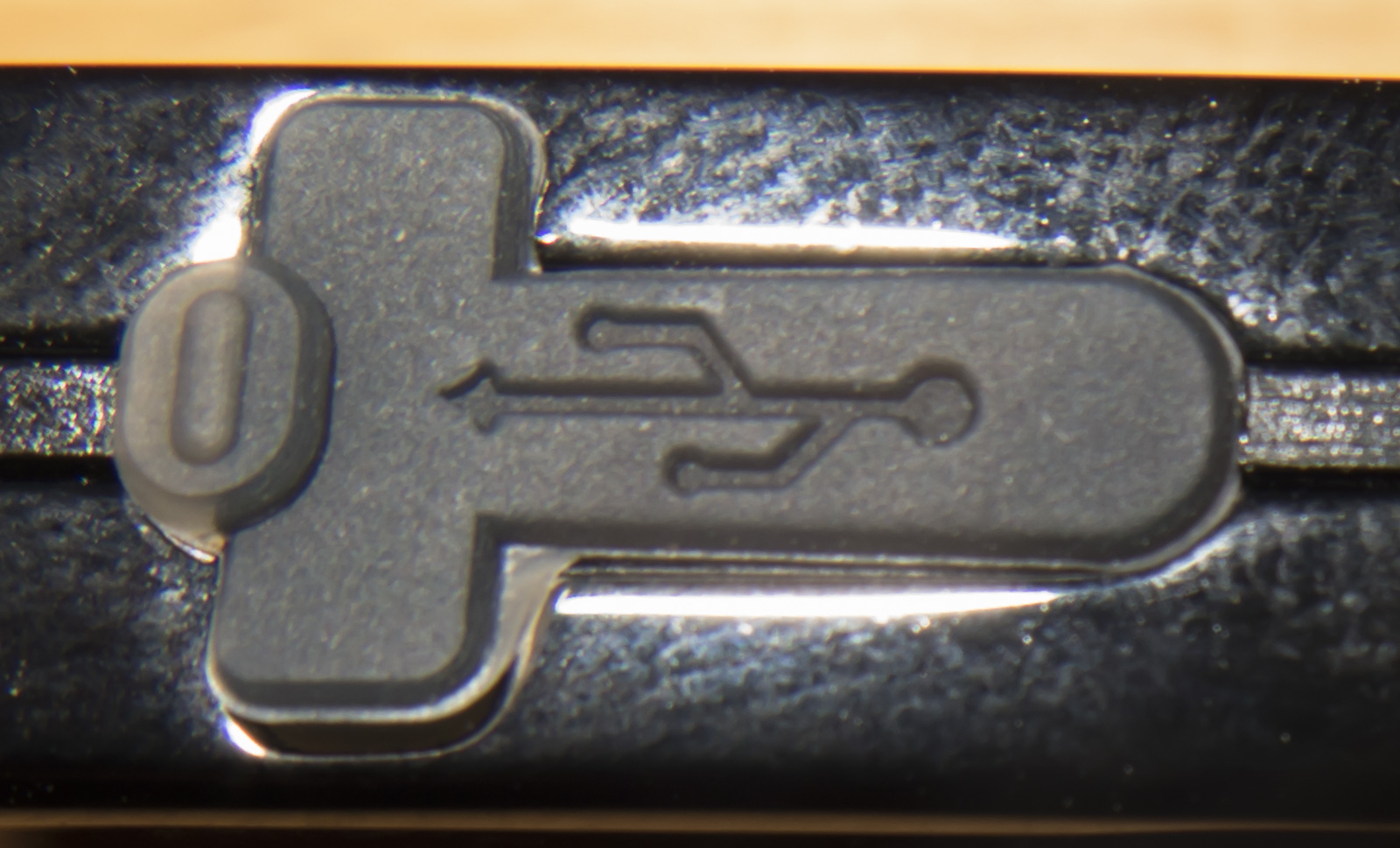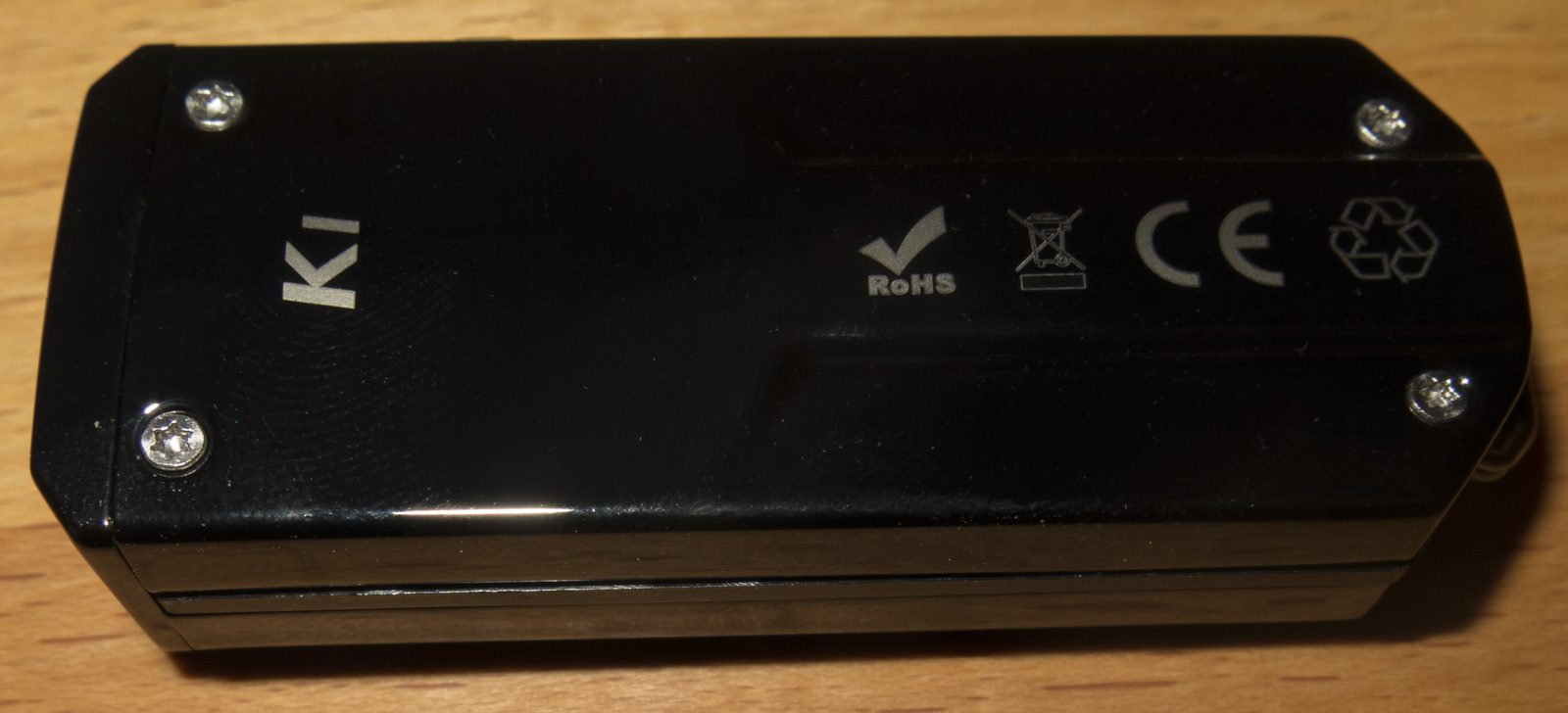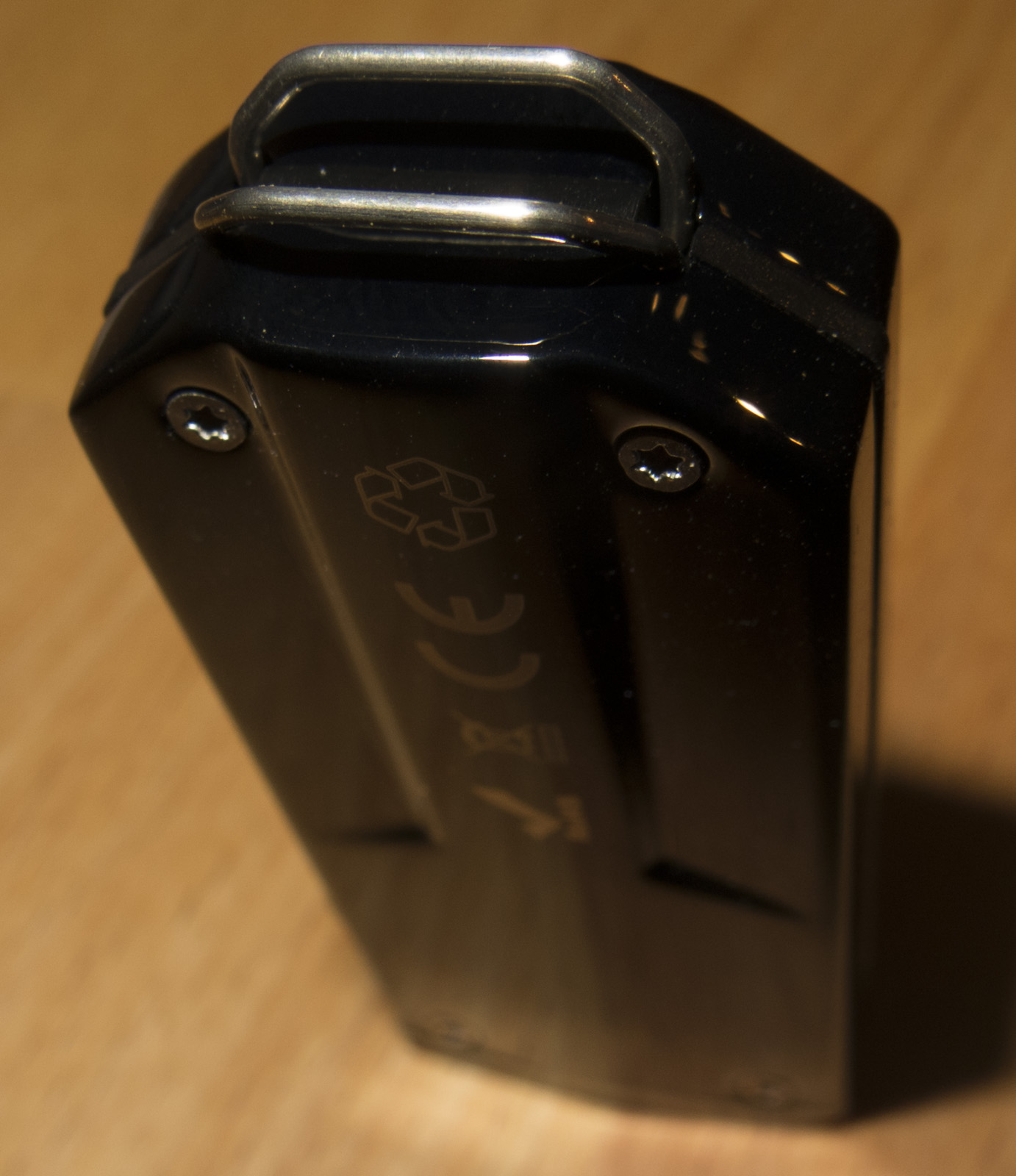 Comparism and teardown:
Size compared to other Keychain lights the K01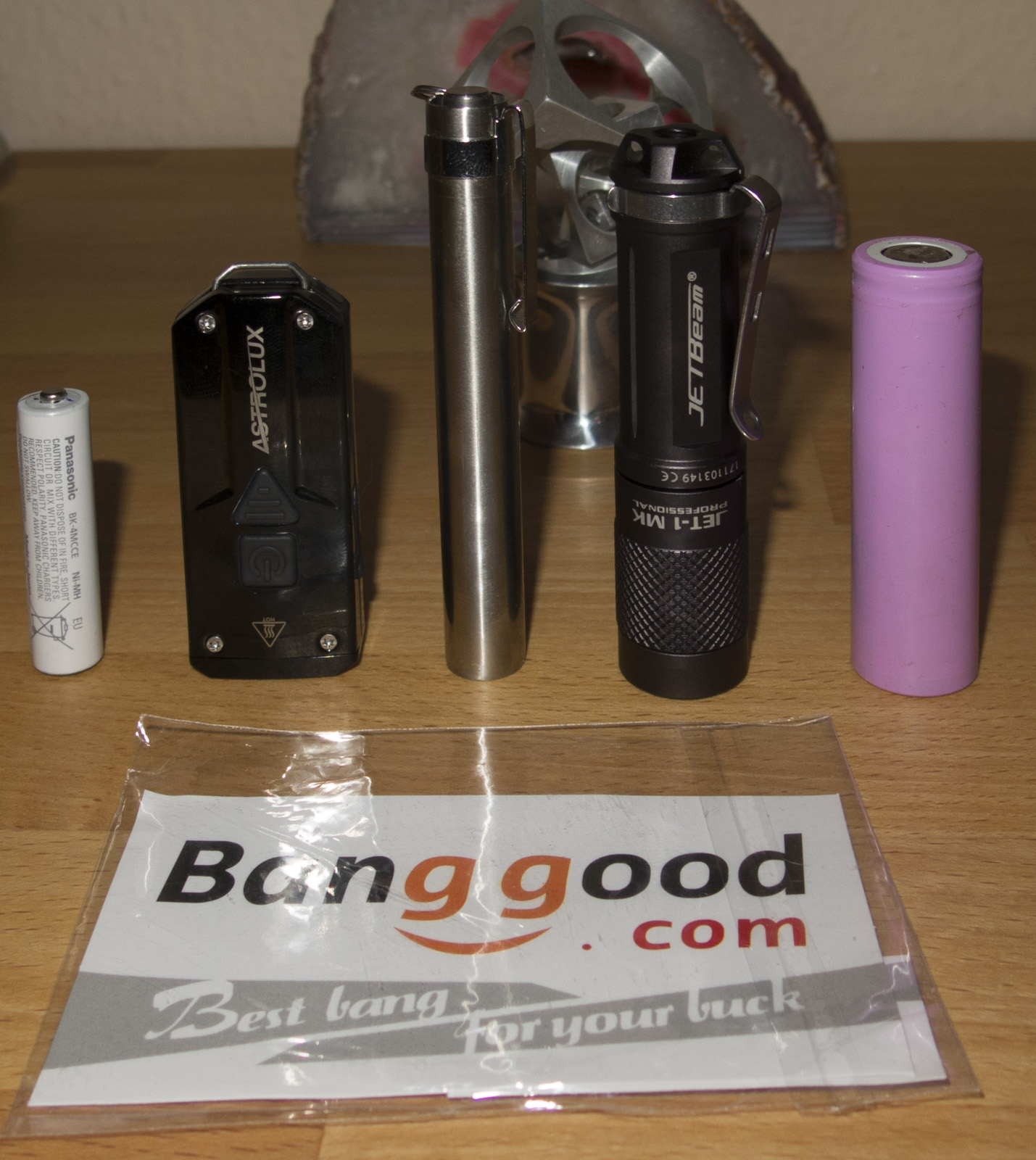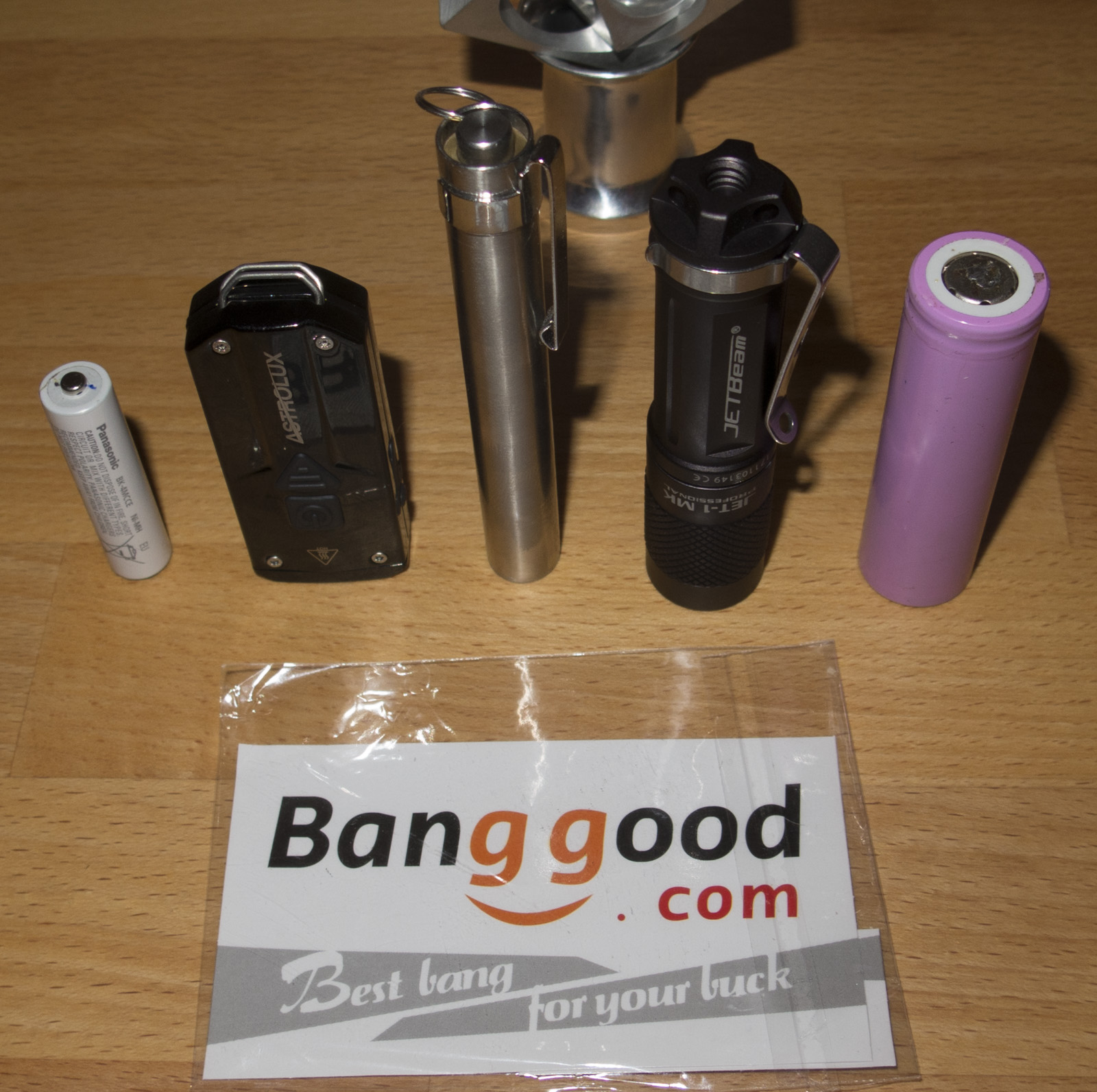 Beam color is cold around 6500K with a Cree XPG3, the beam very floody because of the shallow small reflector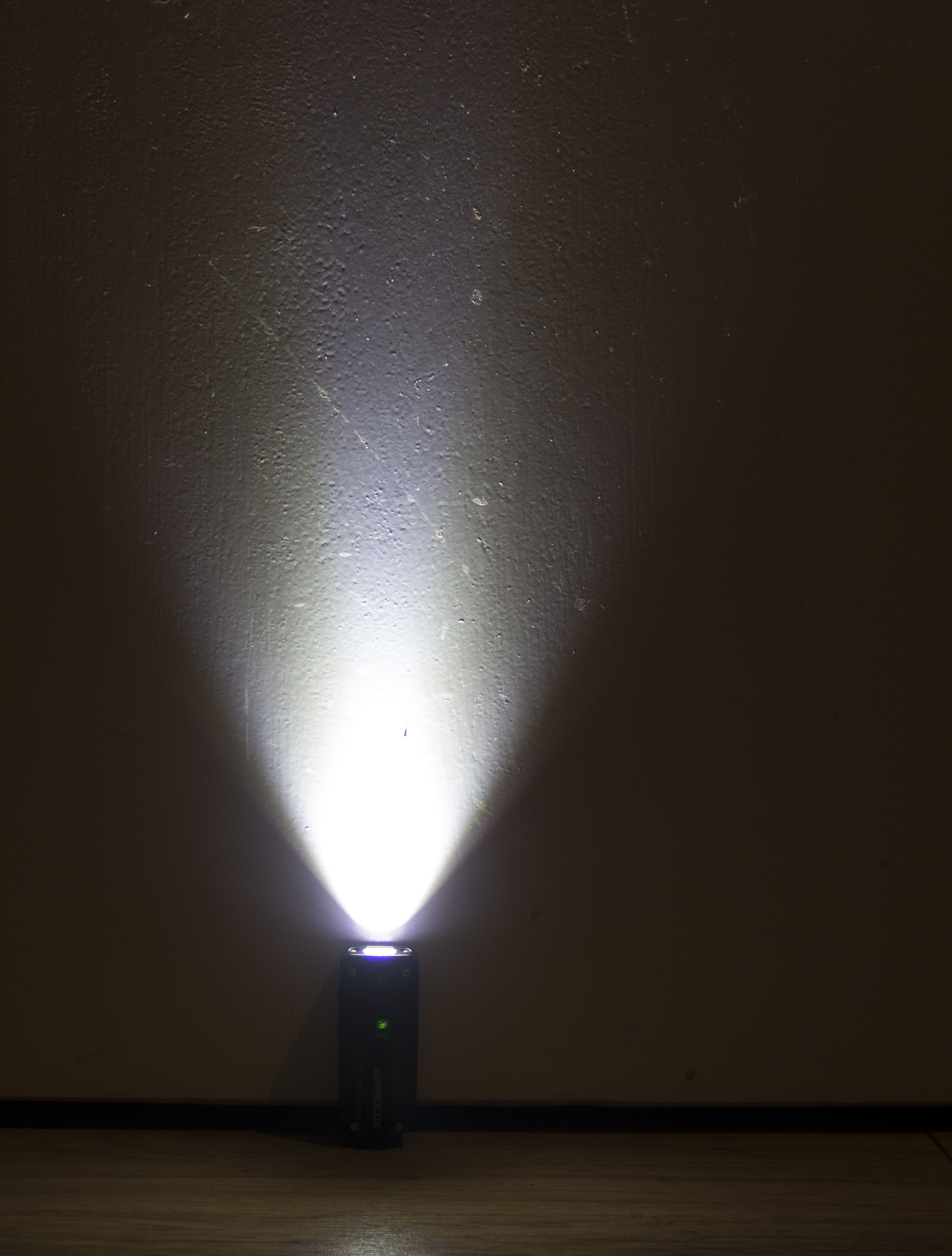 The beam color has a tint shift towards green in the corona, but overall the hotspot has a pretty pure white
compared to it the BLF Q8 or 348 looks very rosy tinted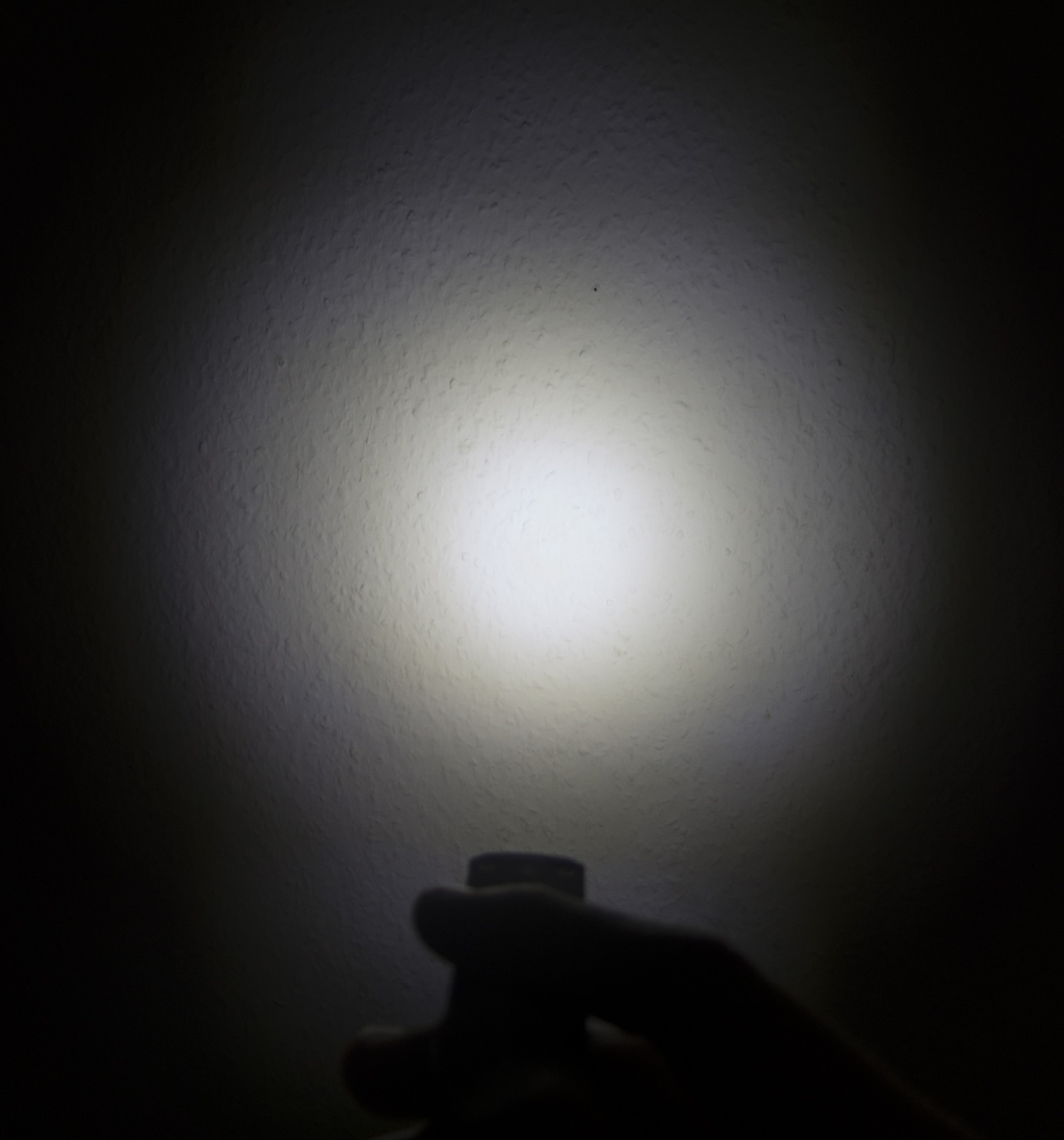 The UV and red LED are small and not very bright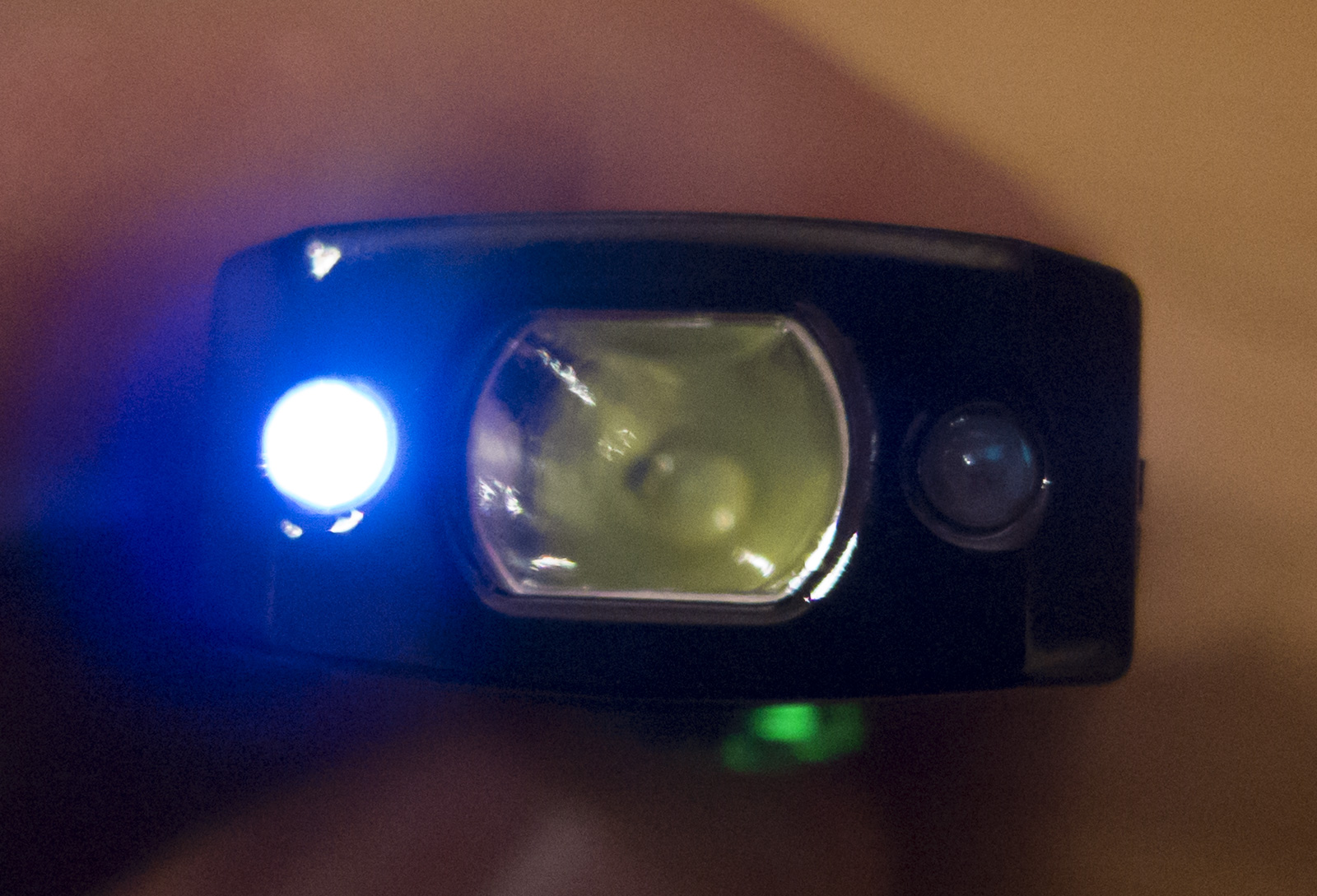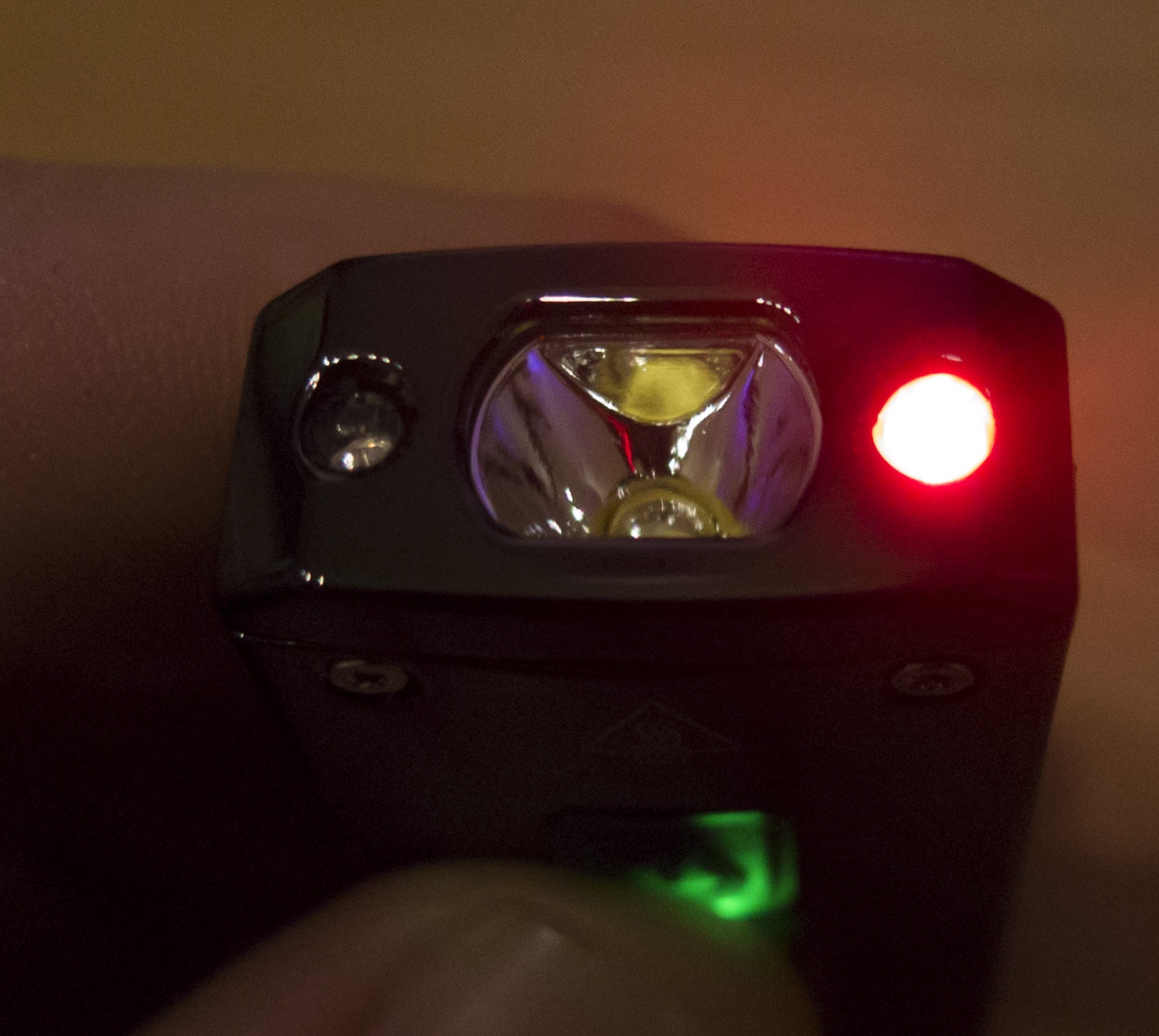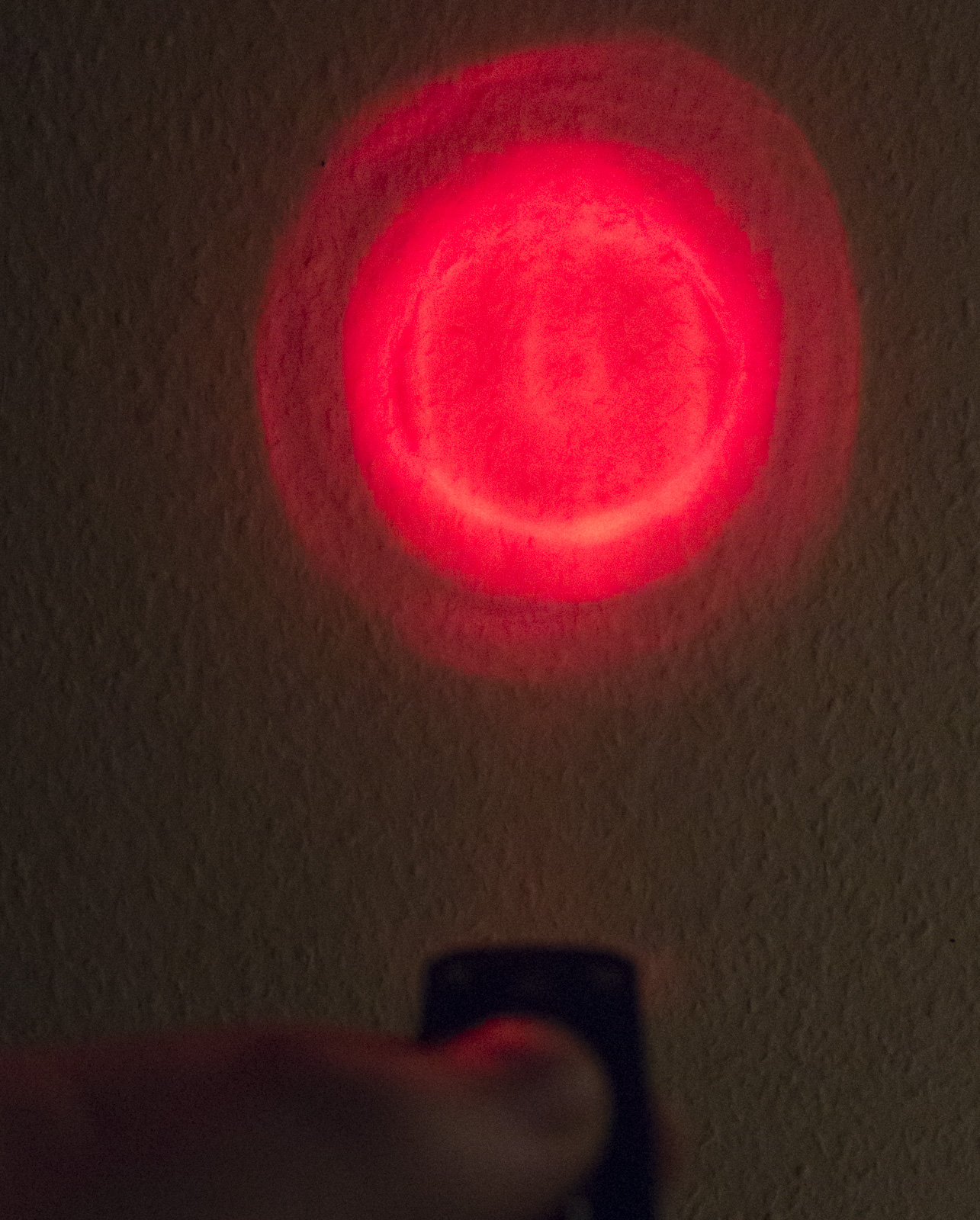 The LED is reflowed on a normal PCB which has almost no connection to the body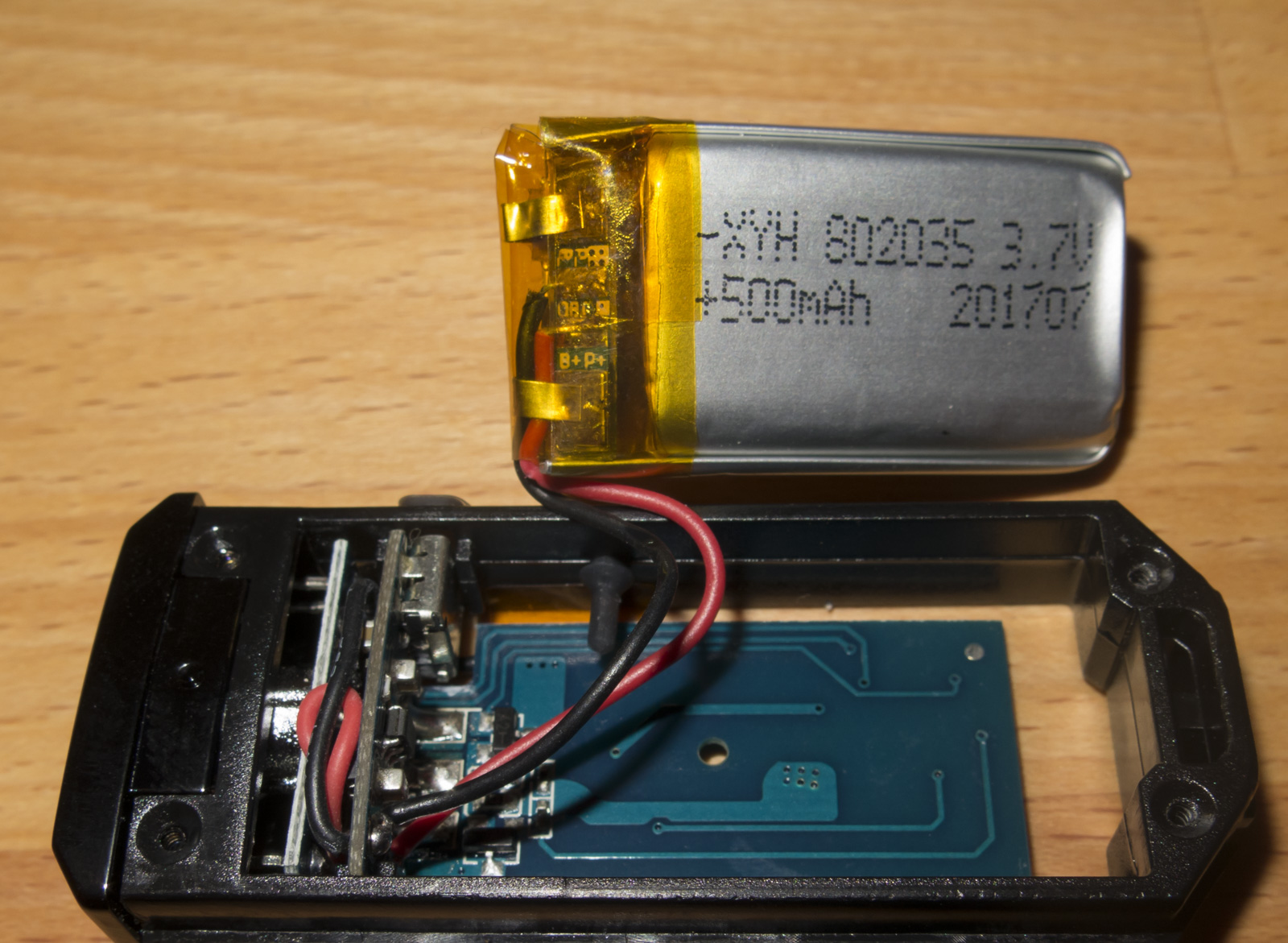 The internal battery has 500mAh
from left to right the lights get cooler, picture taken @5000K camera setting
Nitecore P12 XML2 U3-3D 5000K, BLF 348 Nichia CRI92 5000K, Jetbeam Jet-1 MK XPG2 6500K, Astrolux K1 6500K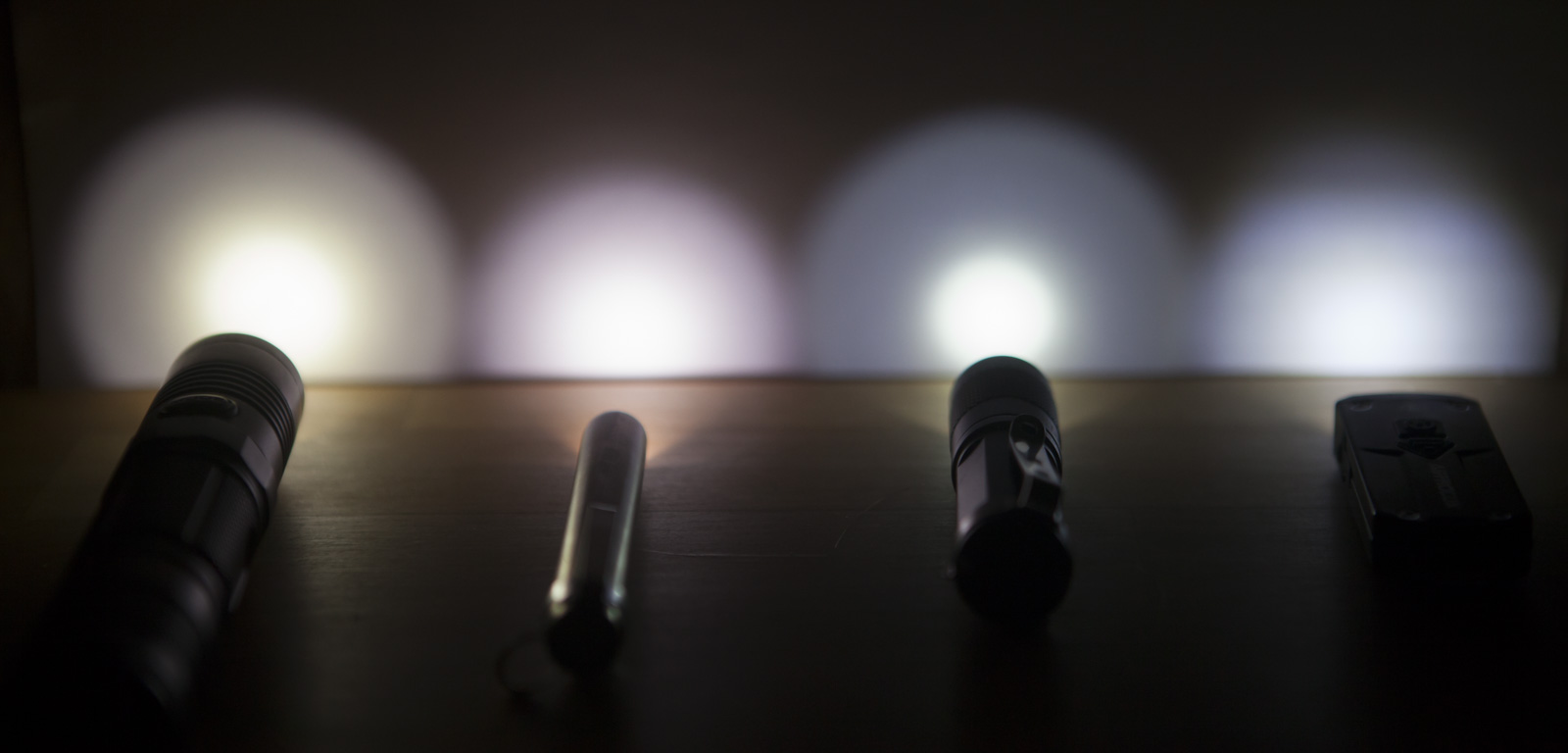 The light can be taken apart nothing is glued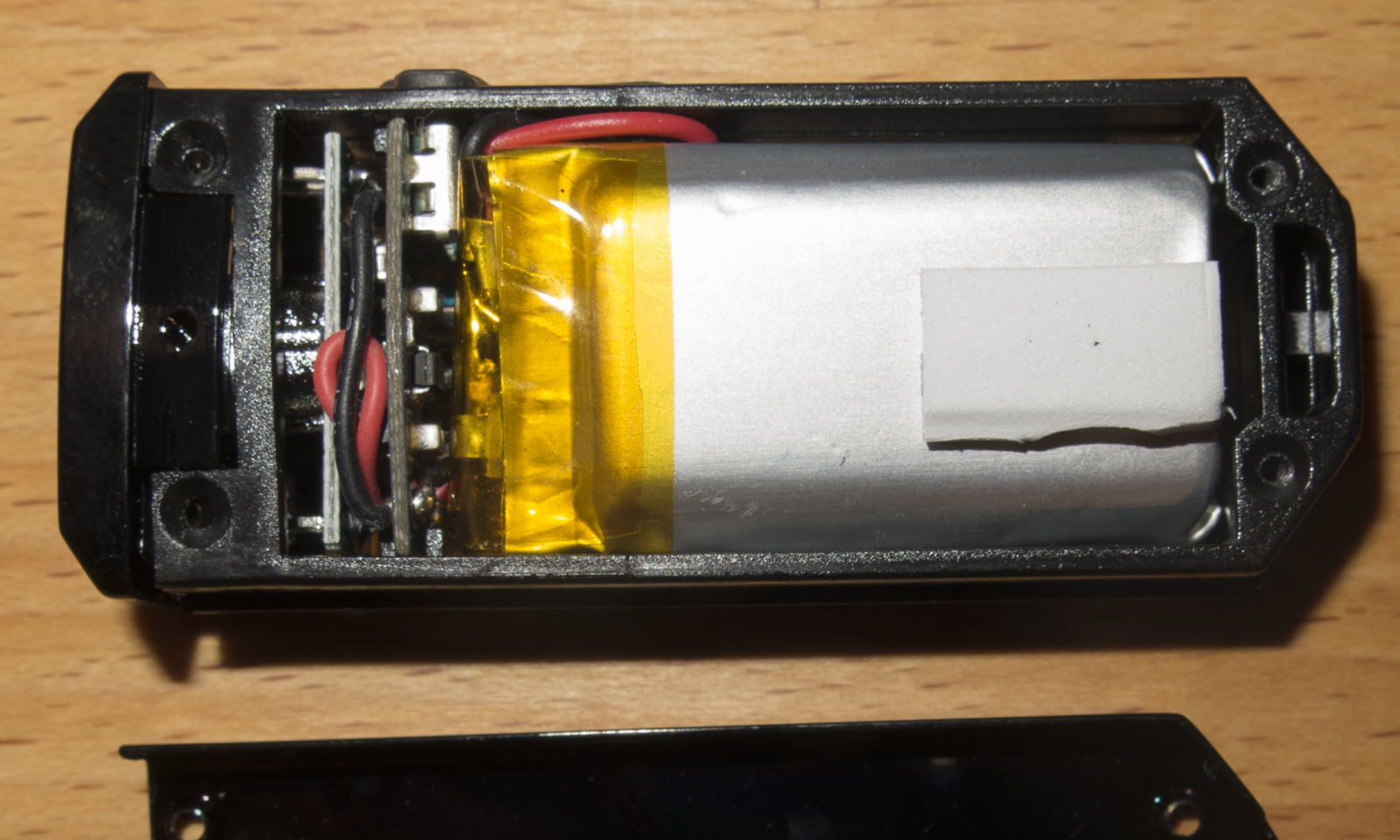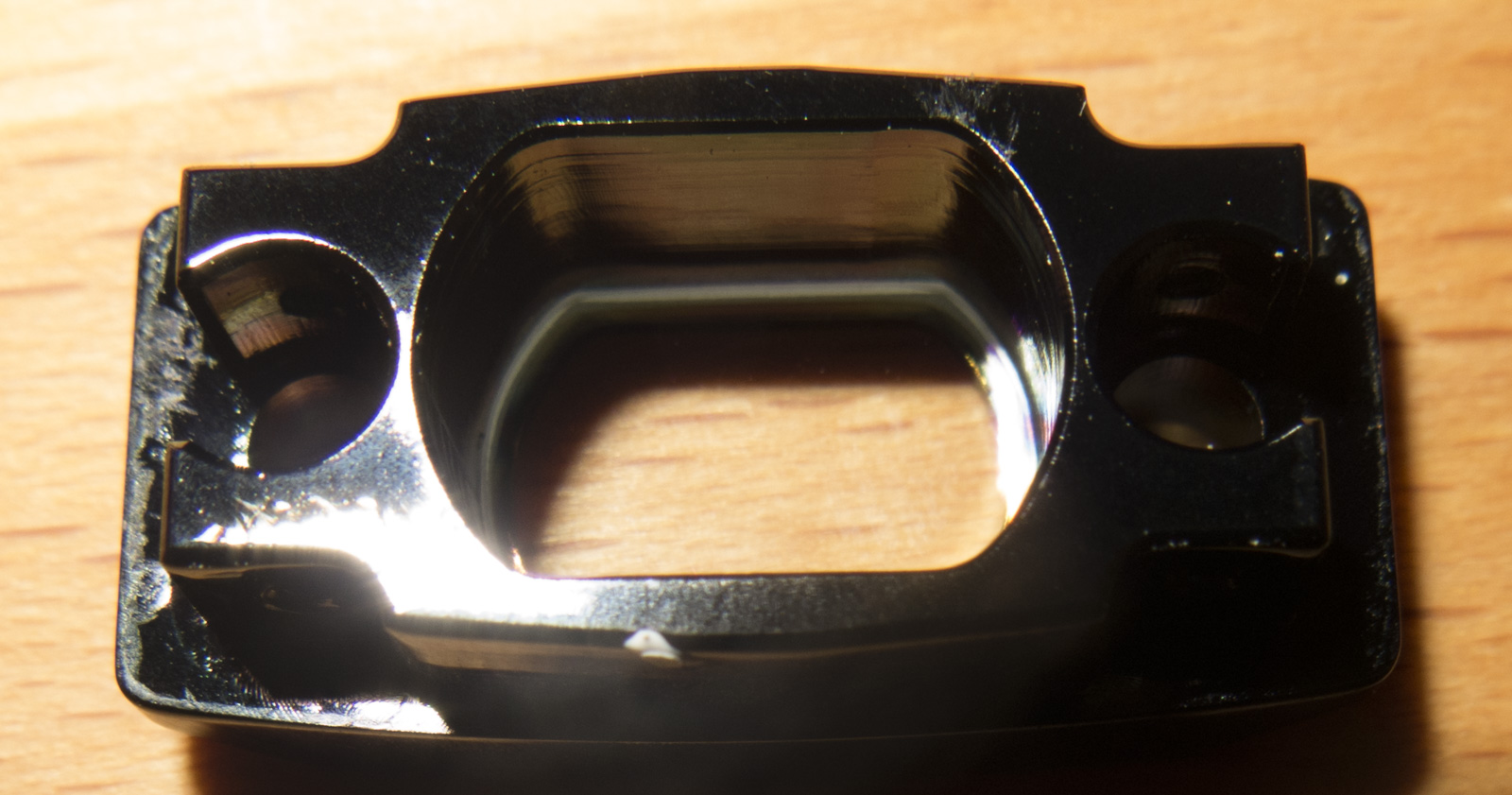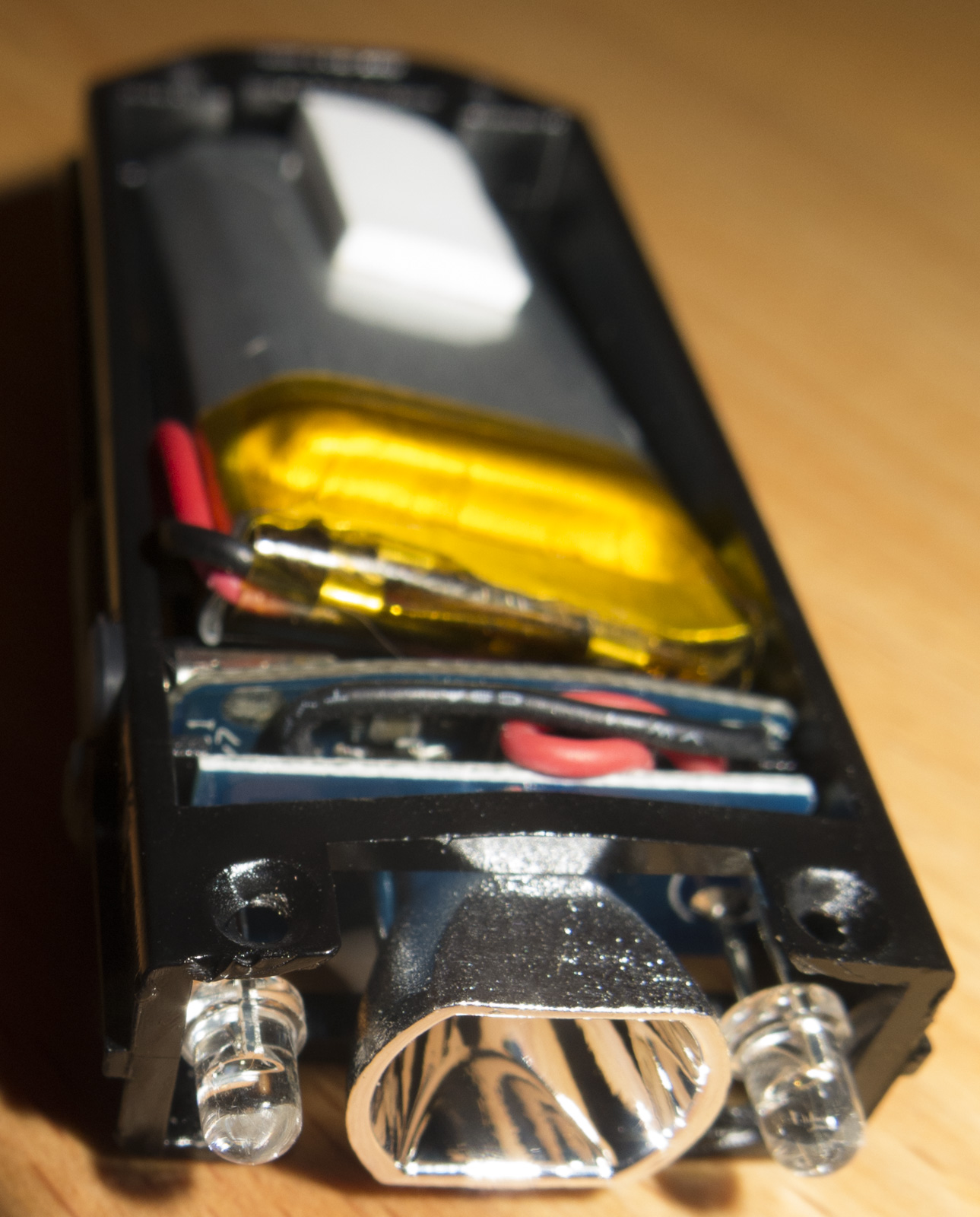 The lens is AR coated, the coating is good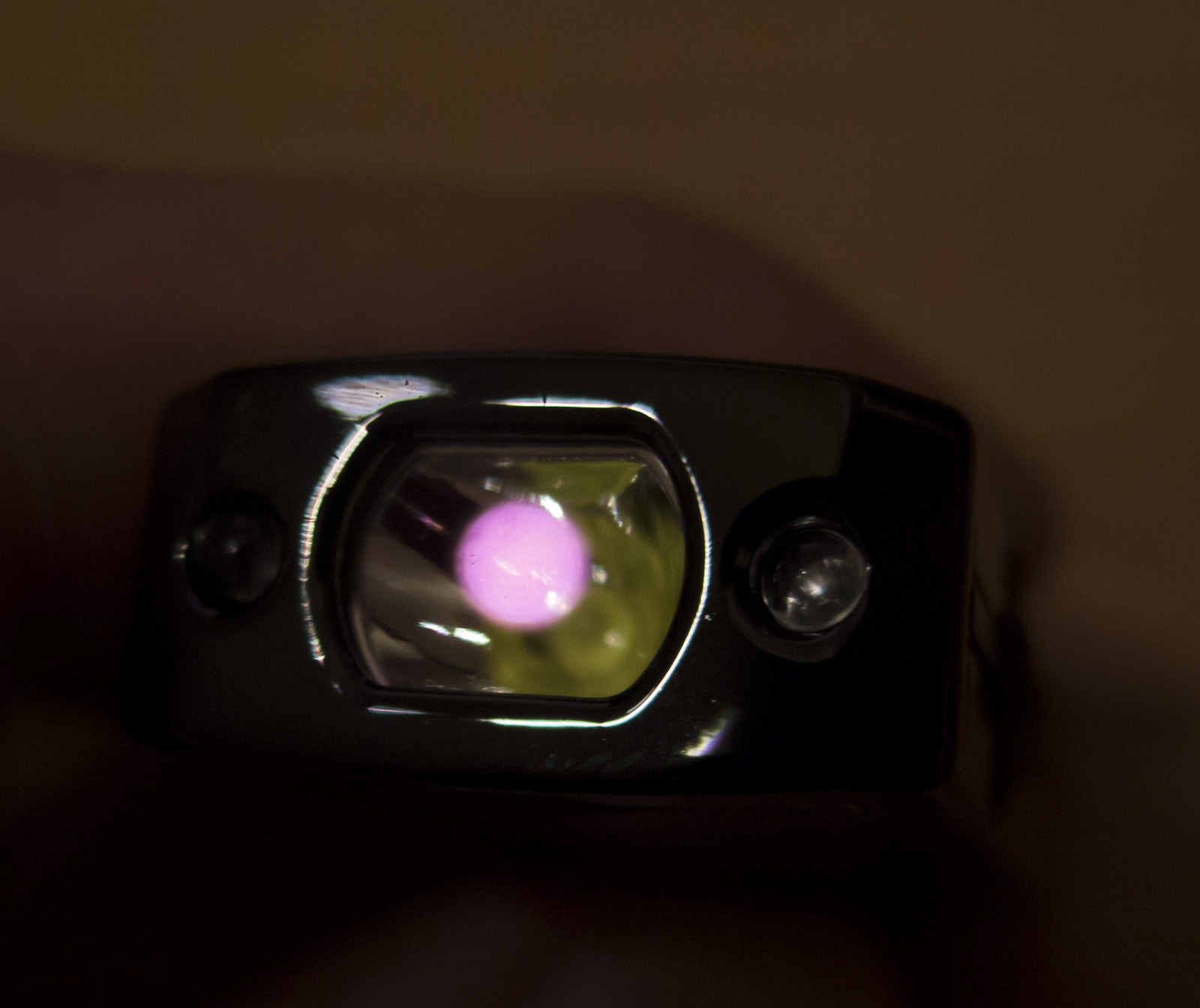 The light is not waterproof, the USB socket has a protective plug, but the light has no o-ring or other sealing
The switches have a good feeling and pressure to activate them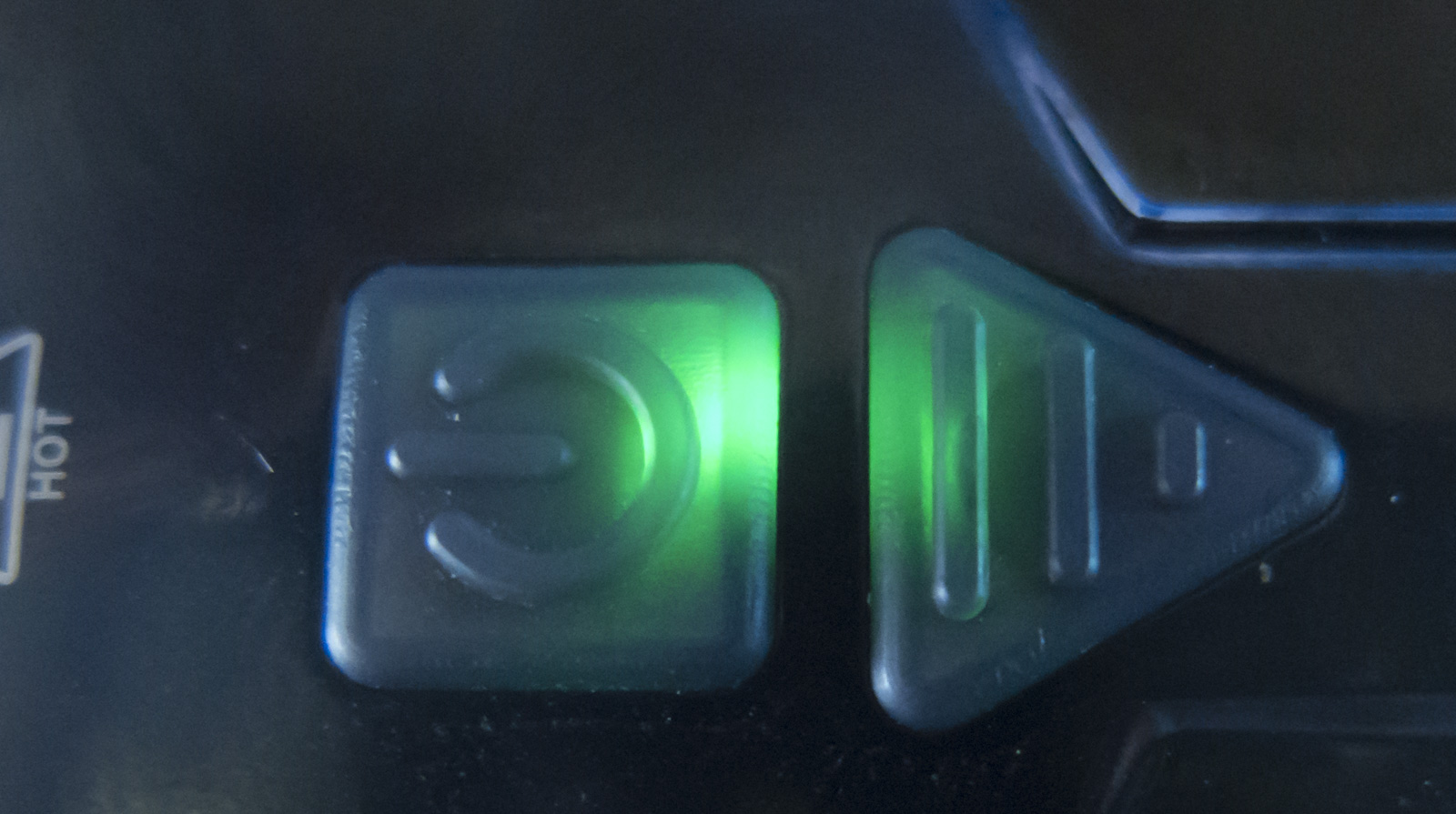 The light has green and red LED to show battery level and charge indicator
The tail cap has 2 rings for a lanyard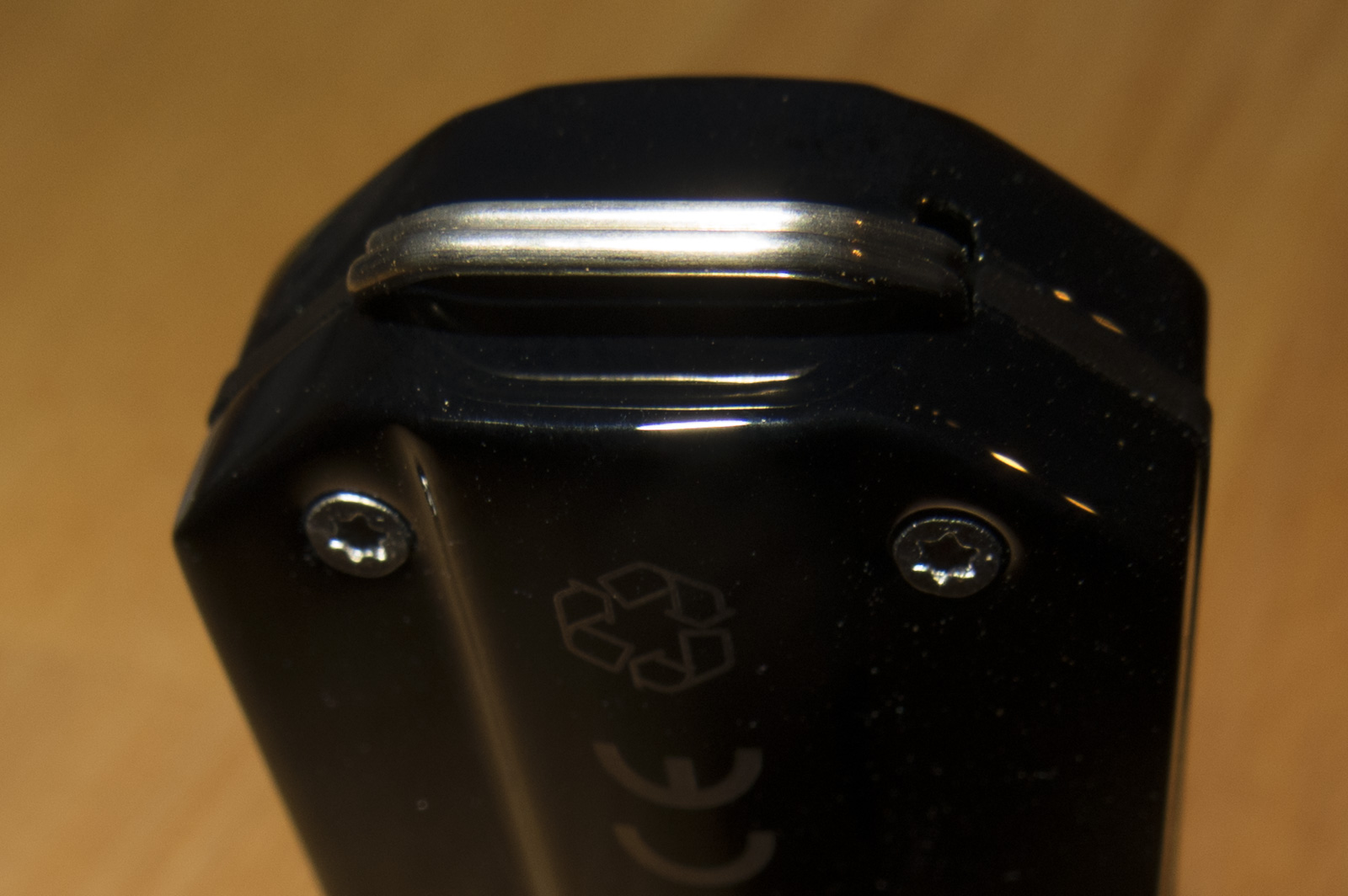 Driver and Battery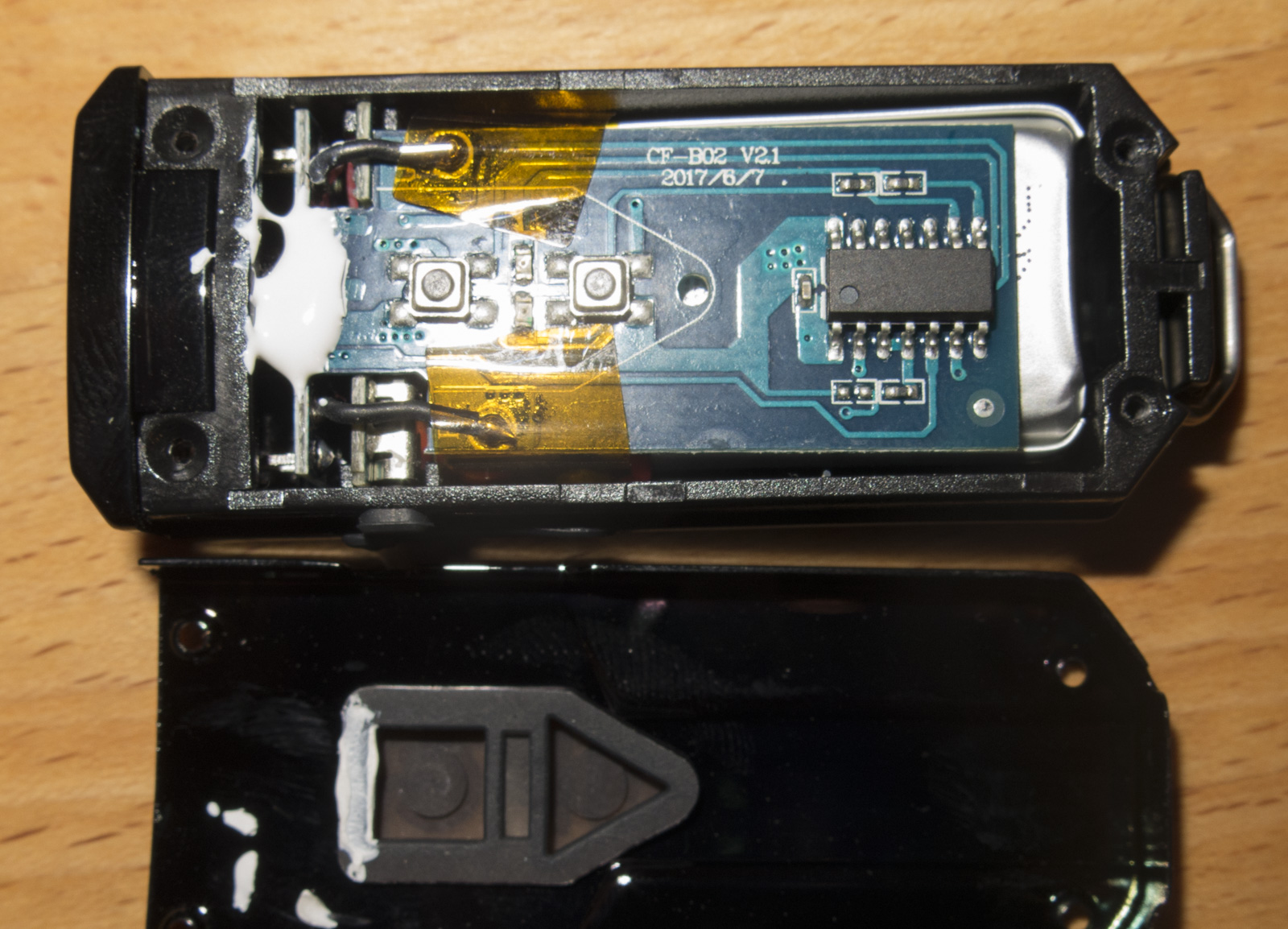 The light has no visible PWM, but in falling water drops there is a PWM visible about 20kHz
The light charges over micro USB port with 0.5A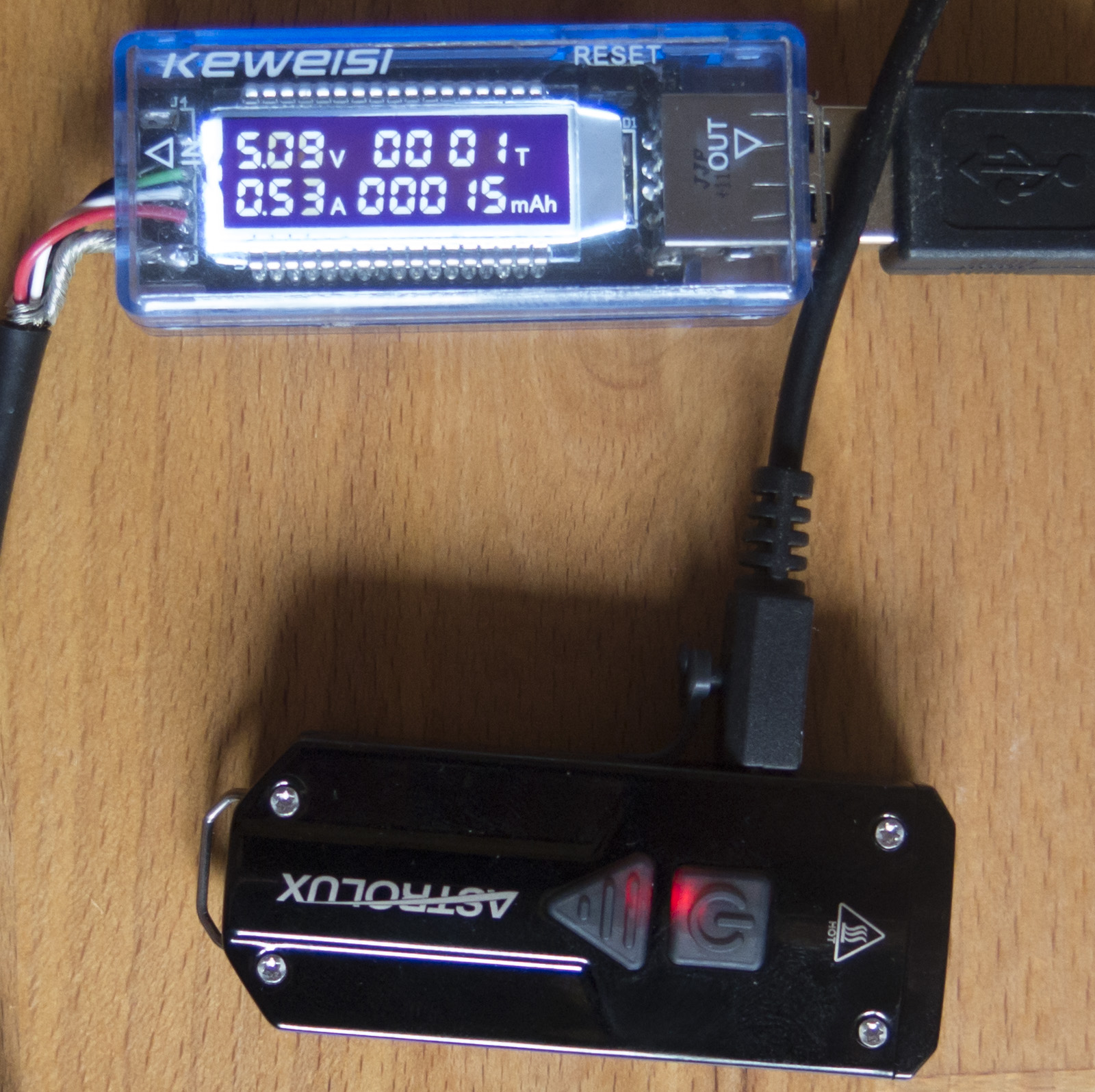 The mode spacing is OK, the moonlight has about 5 lumens
LED lux @1m for the modes
Will add this later
.
UV Test
I tested the light compared to a Convoy S2+ UV 365nm and a 385nm 700mA LED in my MELD RGB+UV light
The first picture show the real brightness with manual exposure settings
first 385nm light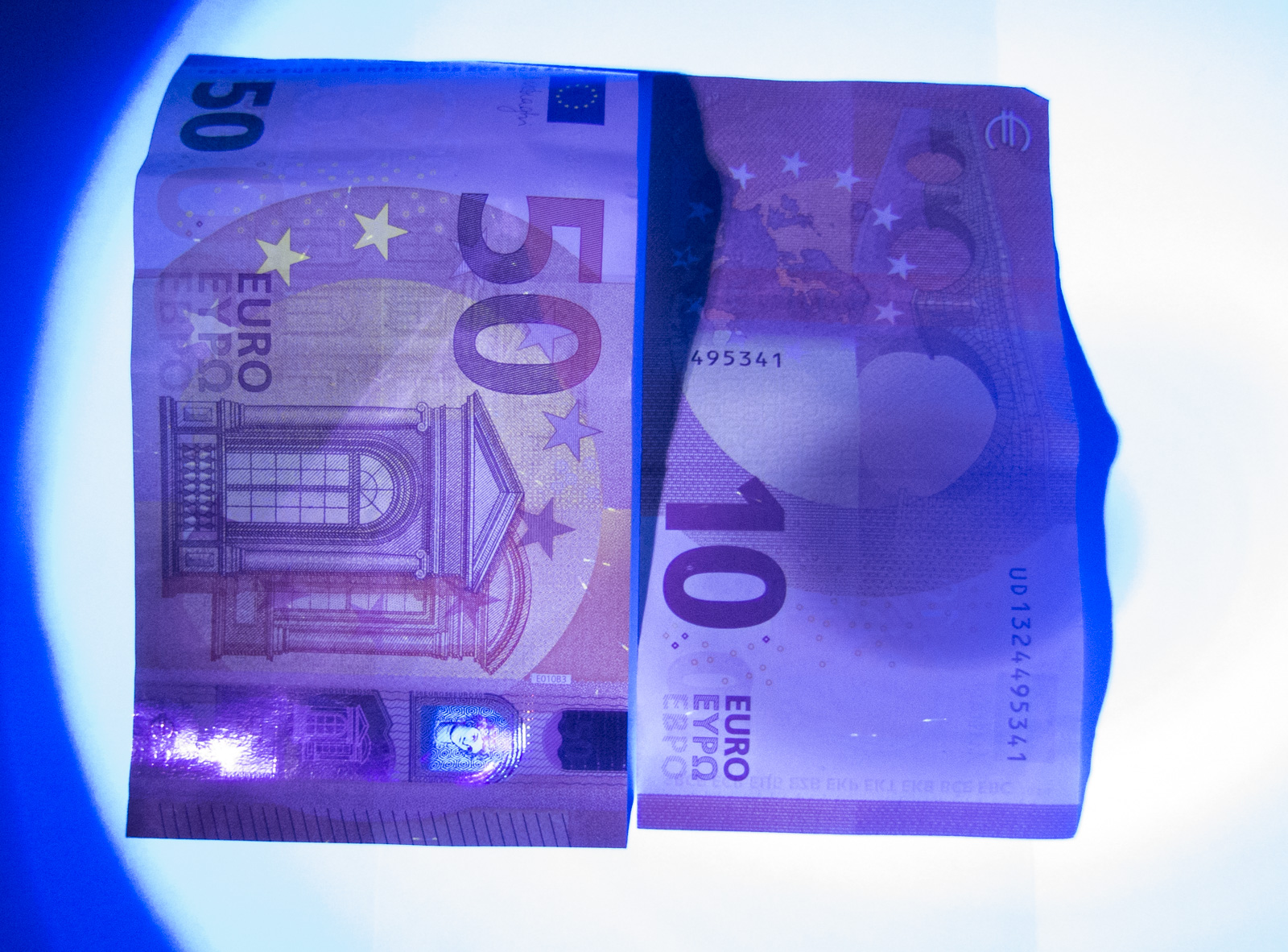 Astrolux K1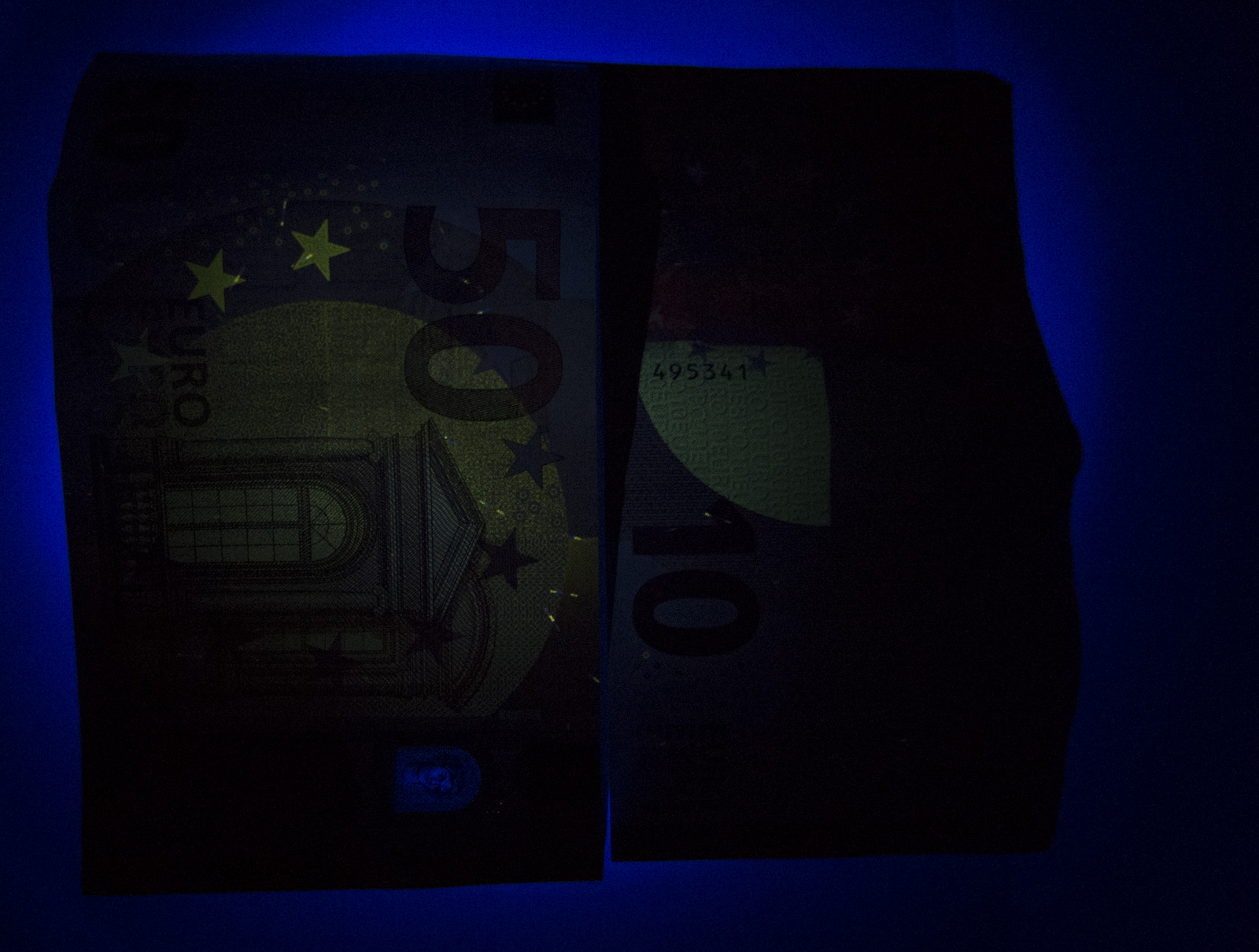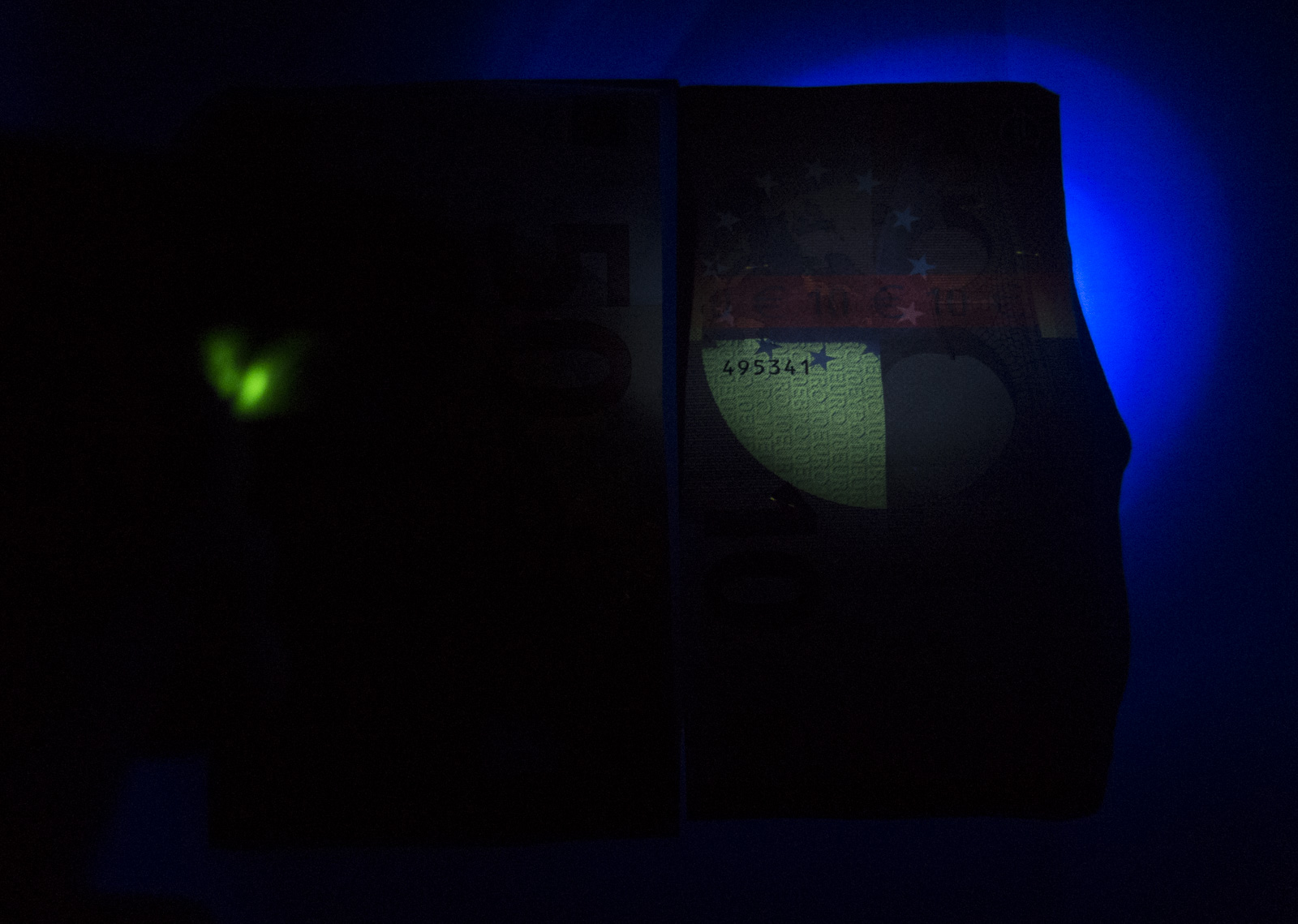 Convoy S2+ UV 365nm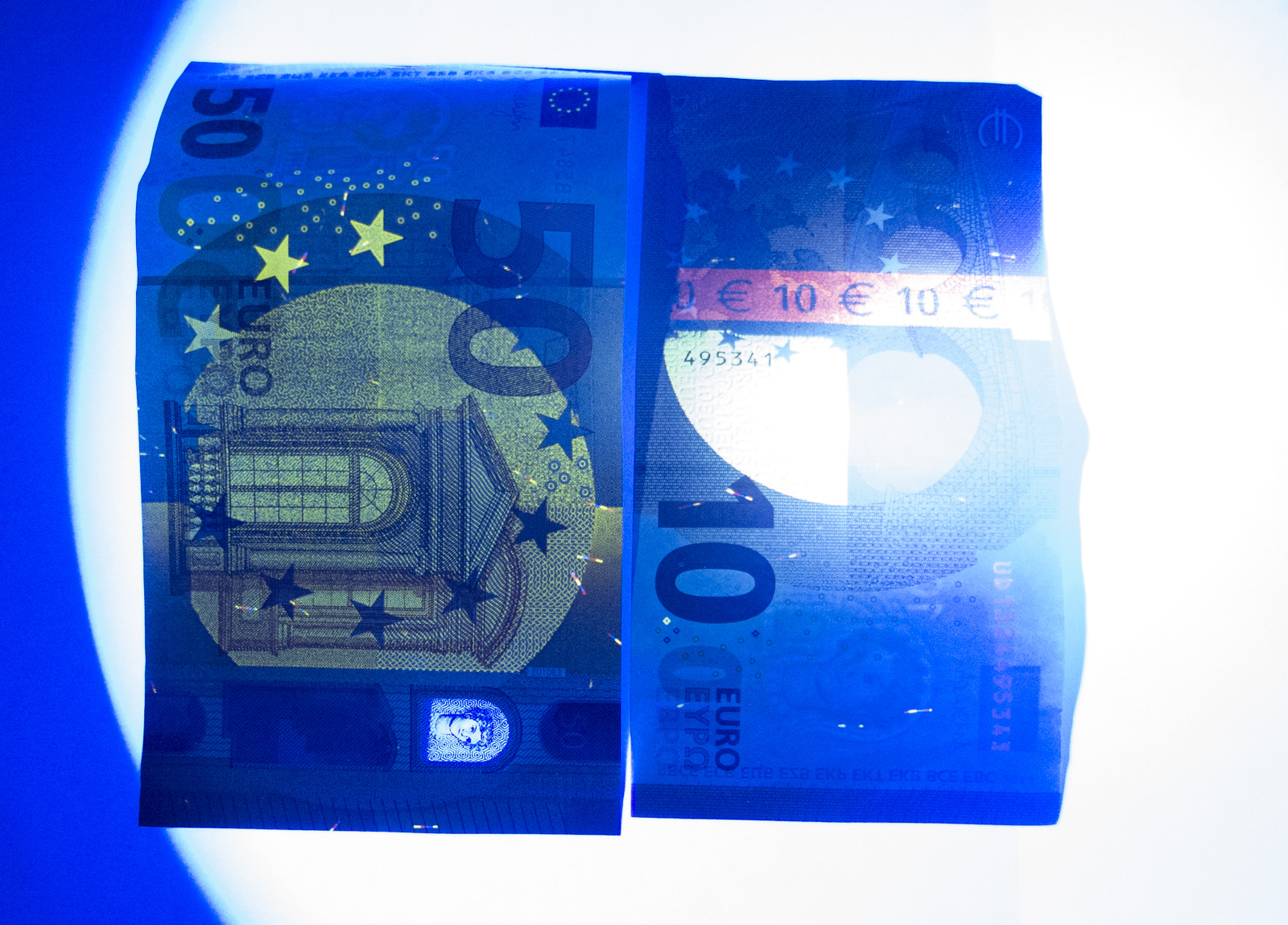 Now the K01 with auto exposure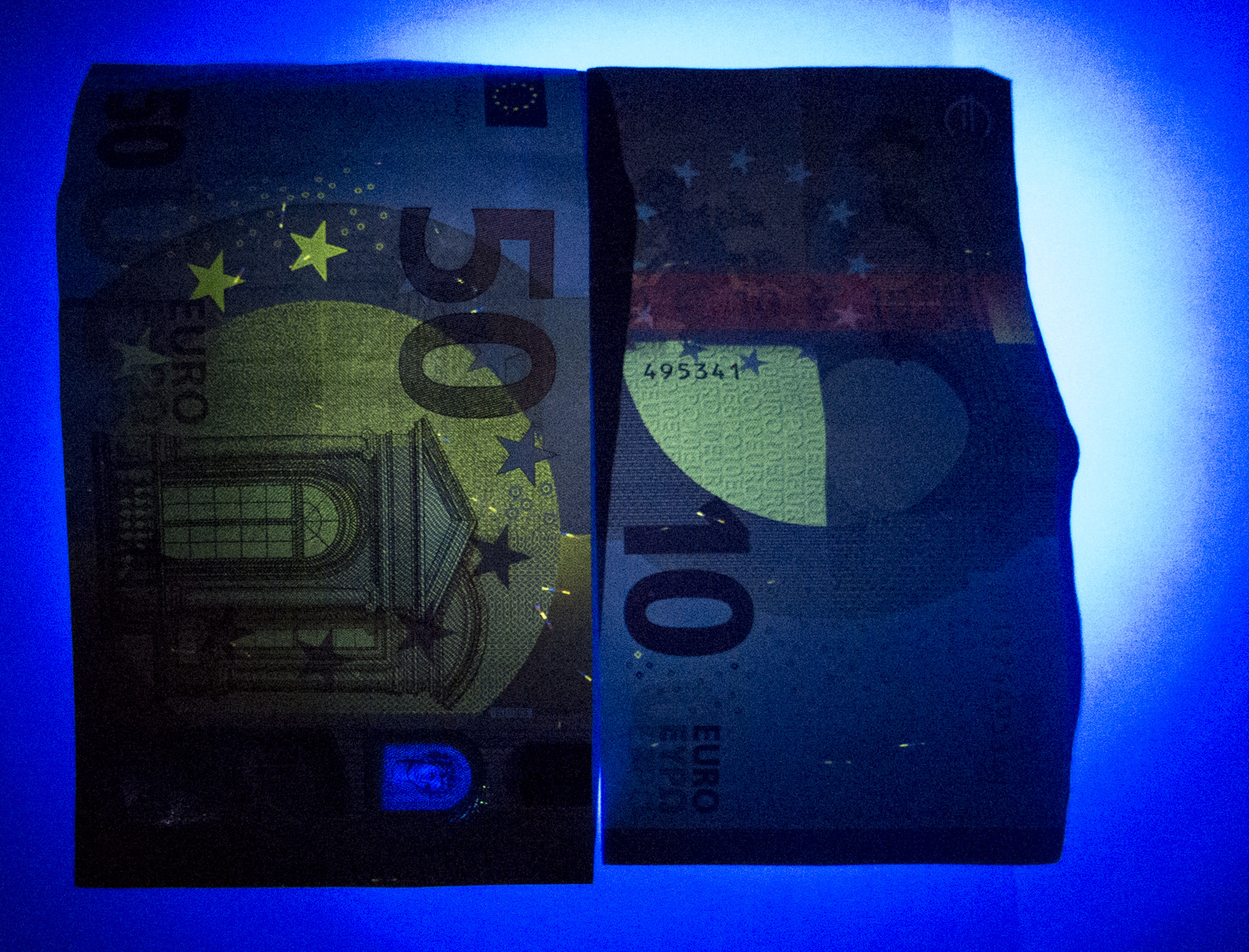 .
Modding:
There is not much mod potential, it might be good to pot the LED board to the lights body
.
User Interface
I don't like the UI with long press for on and off, but for non flashaholics this is acceptable
On/OFF
Long press the power switch to turn on the red light or UV light, long press to turn it off.
Modes:
Astrolux K1 comes with two group modes depending on the user preferences on the white light.
Modes switching:
Group1:Long press the mode switch to turn on Turbo, High, Middle, Low, then High, Middle, Low recycle, long press to turn off.
Group2:Double click the mode switch to High, Middle, Low and then recycle ,long press to turn off.
It is odd that the square switch turns on the auxiliary LEDs not the main LED
The user Interface is listed on BG website, but no manual comes with the light.
.
Conclusion
The overall Build quality is average, especially that the light has no designed heat path from the LED to the body is negative
The UV LED turns out to be true 365nm, but as most of the UV is absorbed in the plastic lens its very dim
Positive:
- the body has a nice finish
- AR coated glass lens
- real 365nm UV LED
- build in battery
proper LVP and low battery warnings
Neutral:
the UI is not nice with long press for on and off
Negative:
- There is not much heat path from the LED board to the body
UV LED is very dim, you have to get very close and it better be dark where you use it