Convoy offers more and more flashlights with 21700 battery, which is good news. The advantages of such a power supply are obvious:capacity is comparable to 26650, and the sizes are symbolically larger than 18650. As a result, such flashlights can work dramatically longer than usual.
Convoy S12 at ALIEXPRESS or BANGGOOD or AMAZON

Package is well know by almost all other convoy models, just scrap thick cardboard.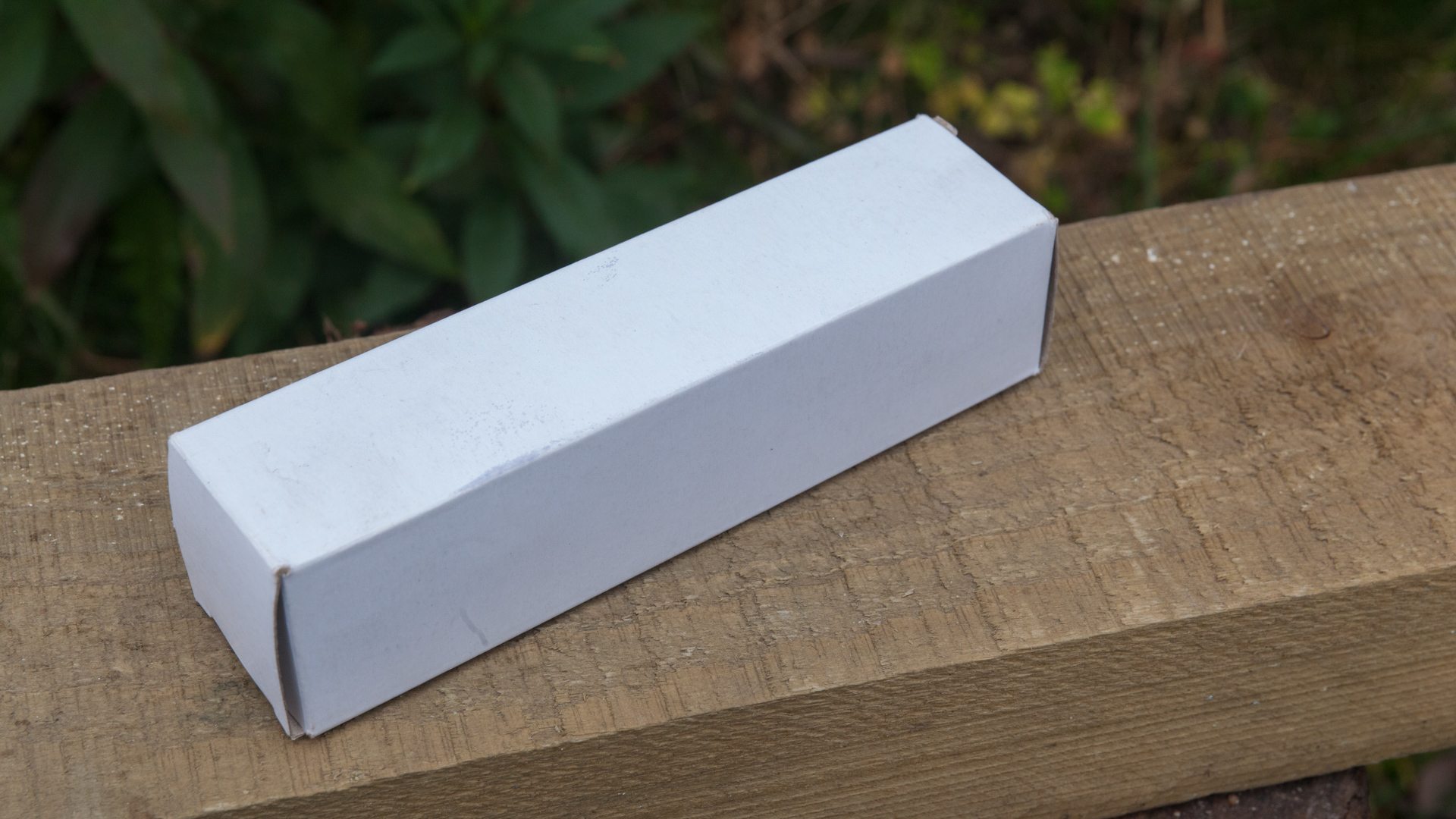 Inside - small bubble packet with flashlight and one more smaller packet with includings. These are a lanyard and a pair of o-rings.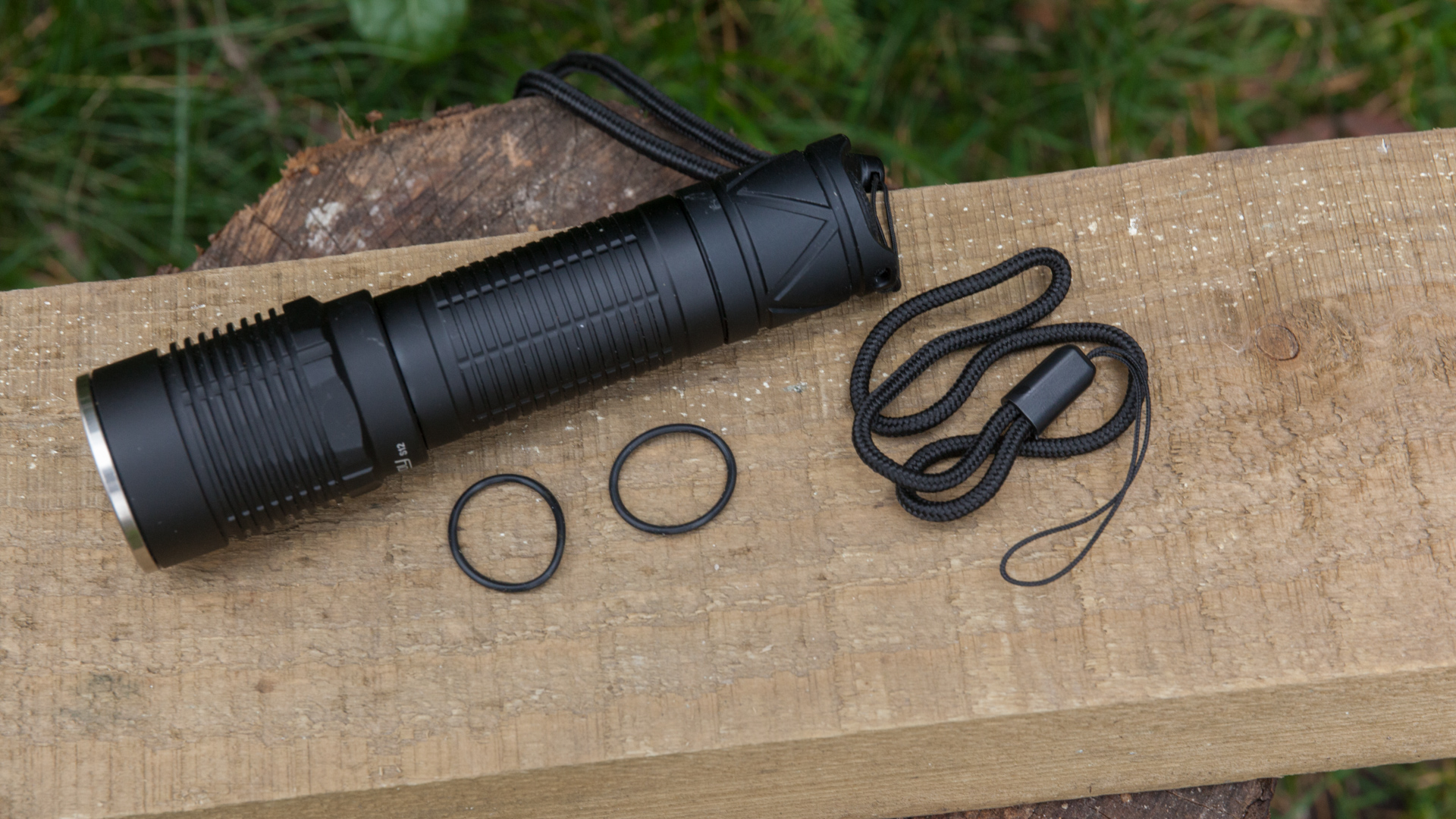 In terms of size, the flashlight is exactly between the Convoy M1 and Convoy M2, differing only in a slightly larger tube diameter. With its 134mm length, it walks right along the edge of the EDC segment. You can't put it in your pants pocket (and there are no clip for this as well), but it fits easily in the jacket pocket. I would name it not S12, but some M# as it definetely looks like one from M model line.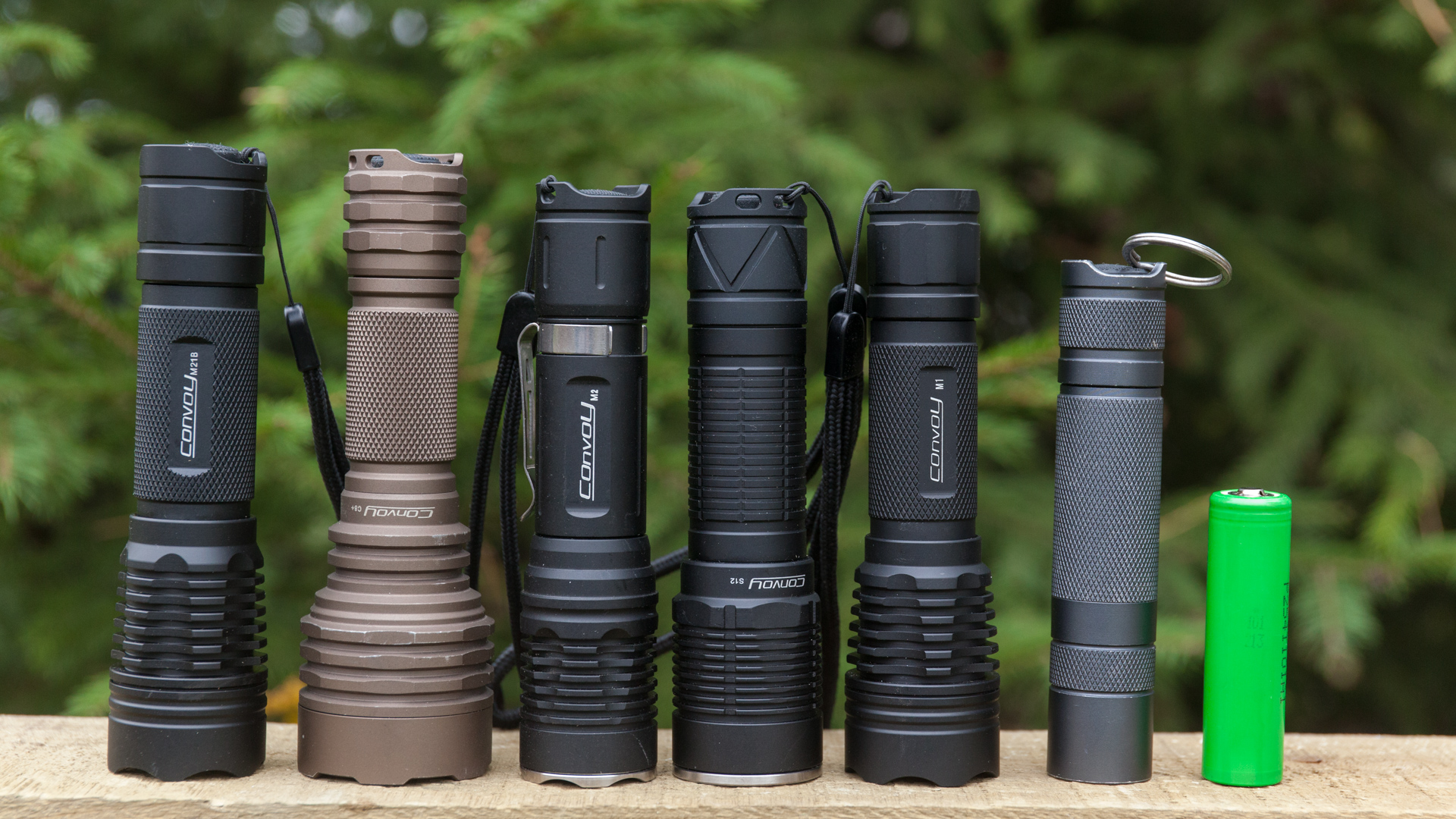 The appearance of the flashlight pleases with that fact that there is some semblance of design. Personally, it seems to me that each of the knurling elements looks quite stylish, but something still does not grow together here and the budget background of the flashlight can be easily noticed. Nevertheless, the Convoy S12 looks pretty good, even if it's not Aceabeam \ Olight, but it's definitely not some shitfires. Yes, and the first ancestor of the Convoy S2 + looks much simpler compared to the Convoy S12.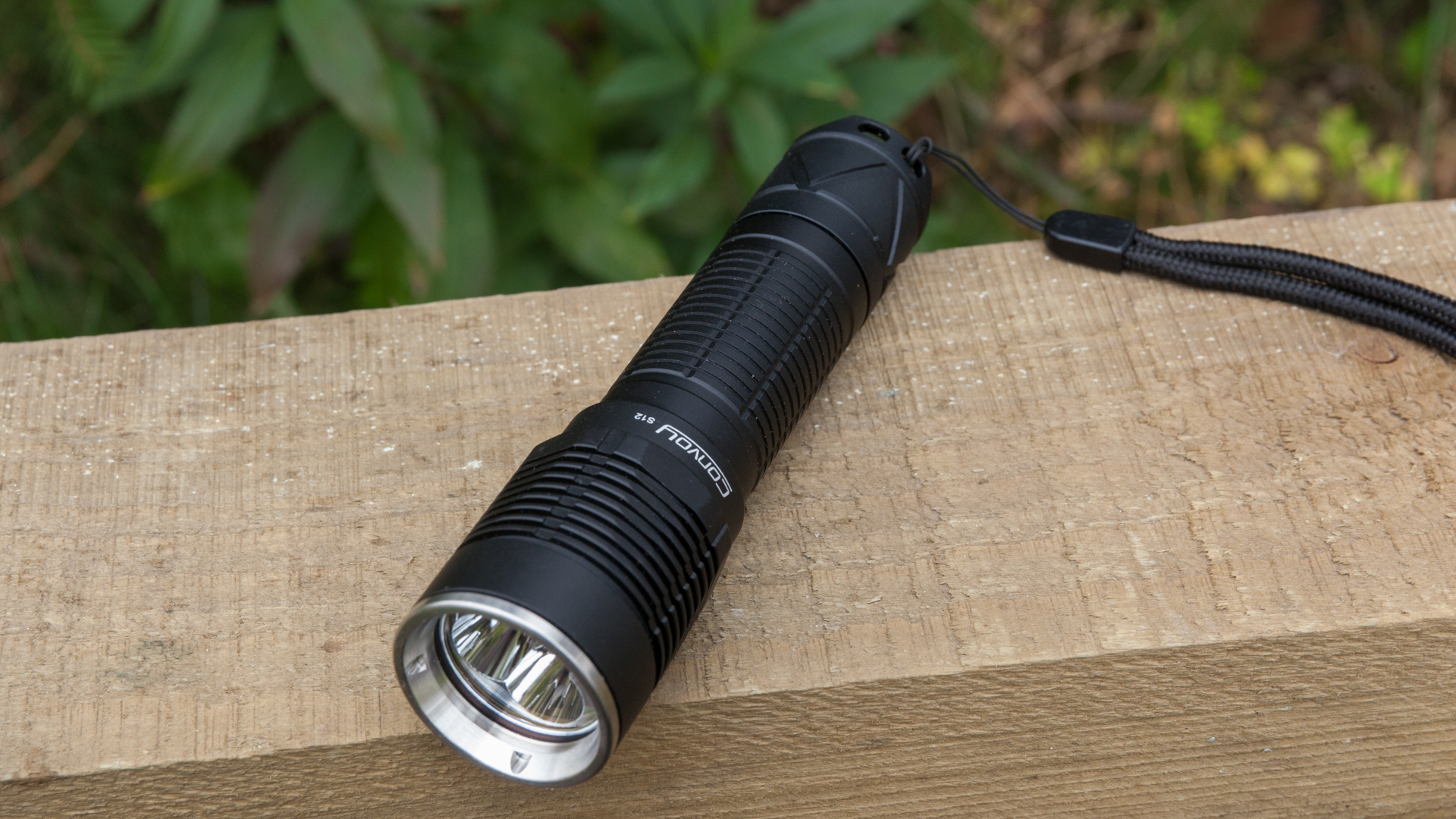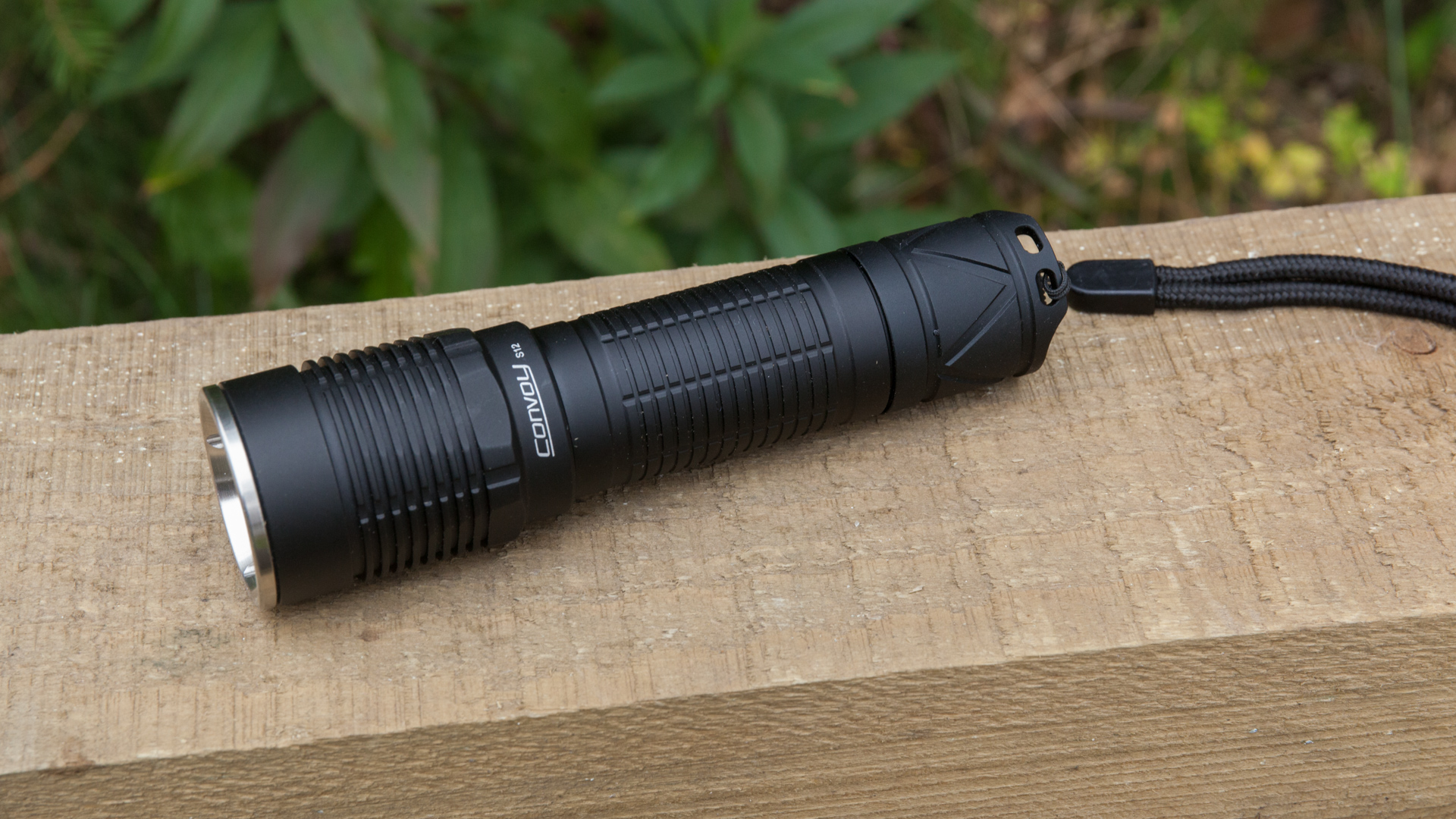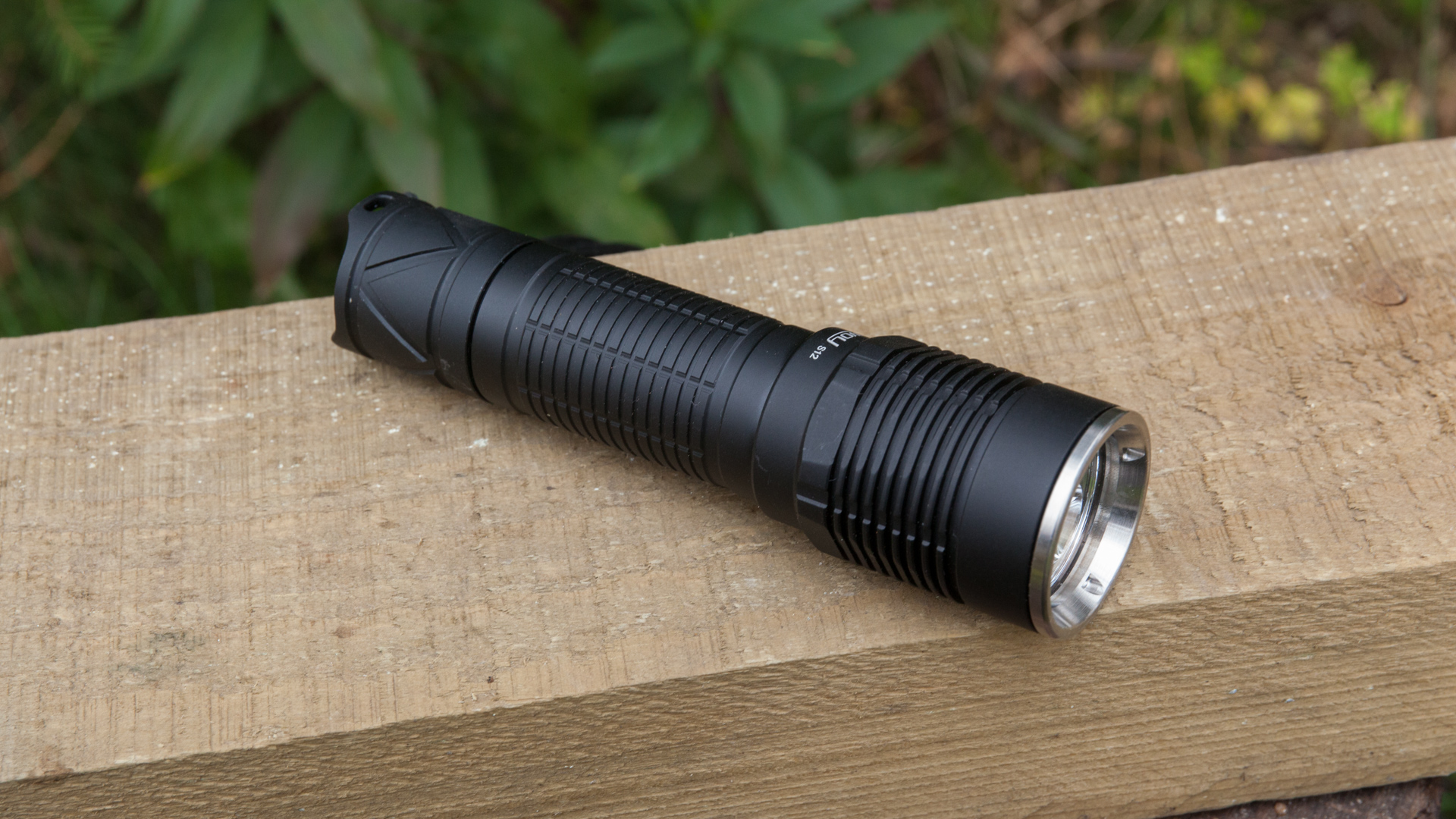 In fact, each Convoy flashlight is controlled by a tail button, and this one is no exception. There is nothing unusual - a deep move with a pronounced click. I'm too lazy to look, but I think that some kind of phosphorescent buttons will also work here if there is a desire to upgrade the look.
But what's unusual is the knurling. It has nothing to do with the usual convoy simplicity. As far as I understand, manufacturing on a CNC a tube with a beautiful knurling will not differ in price from a tube with a simple one. Why not do well then?
Both springs are shunted. Definitely, I would prefer double spring.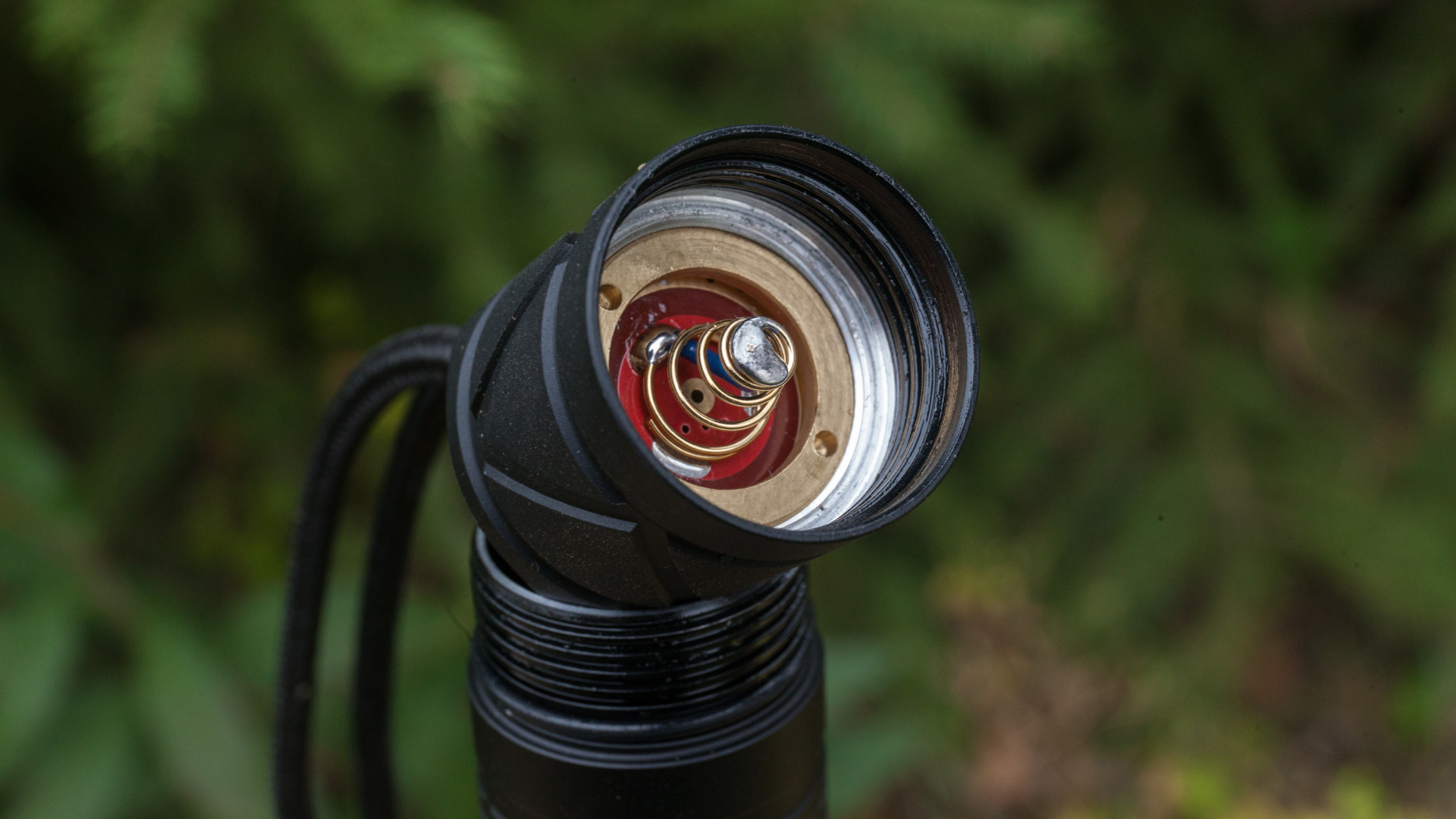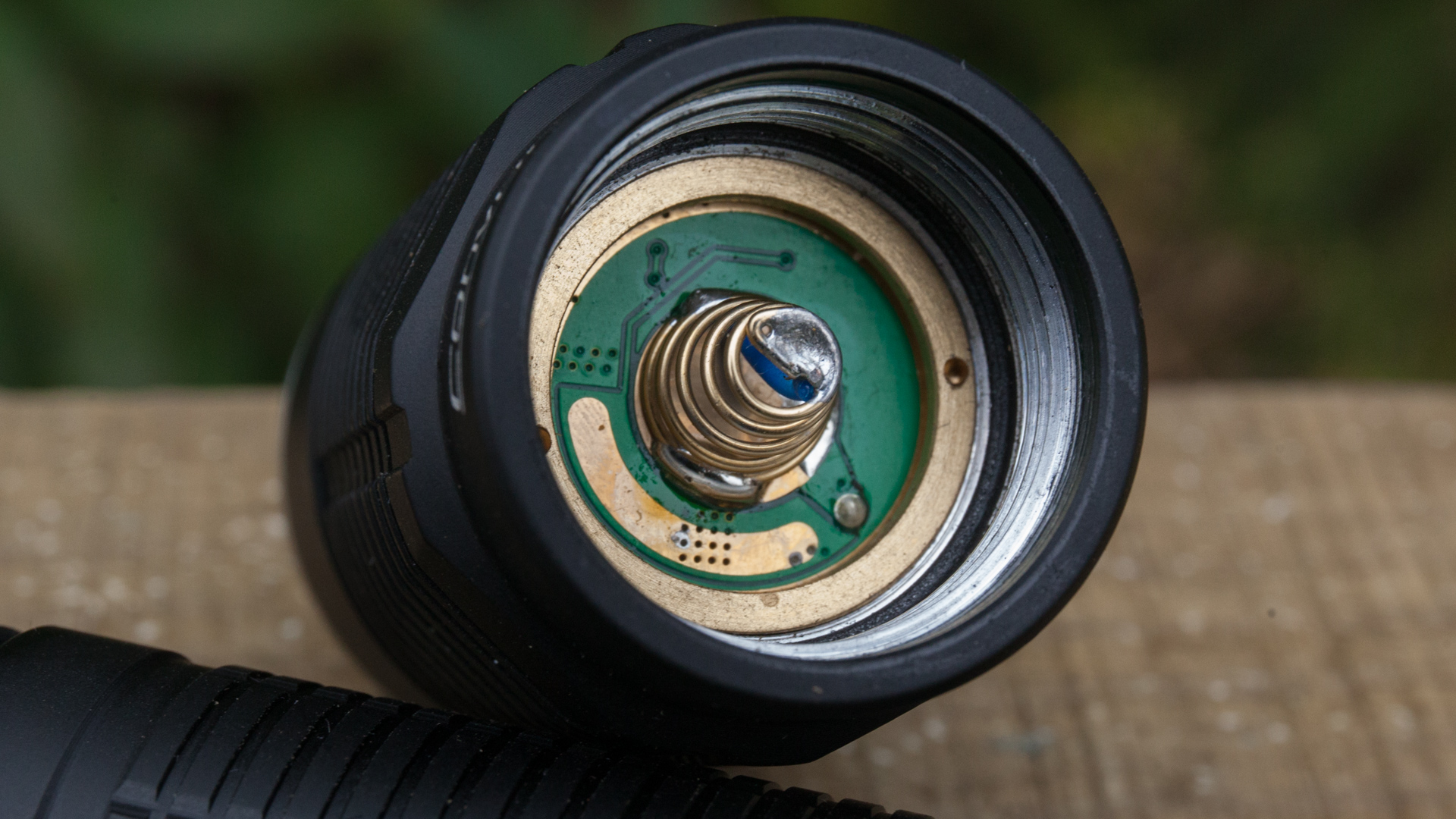 Coarse threads, well oiled. From the side of the head, it is not anodized.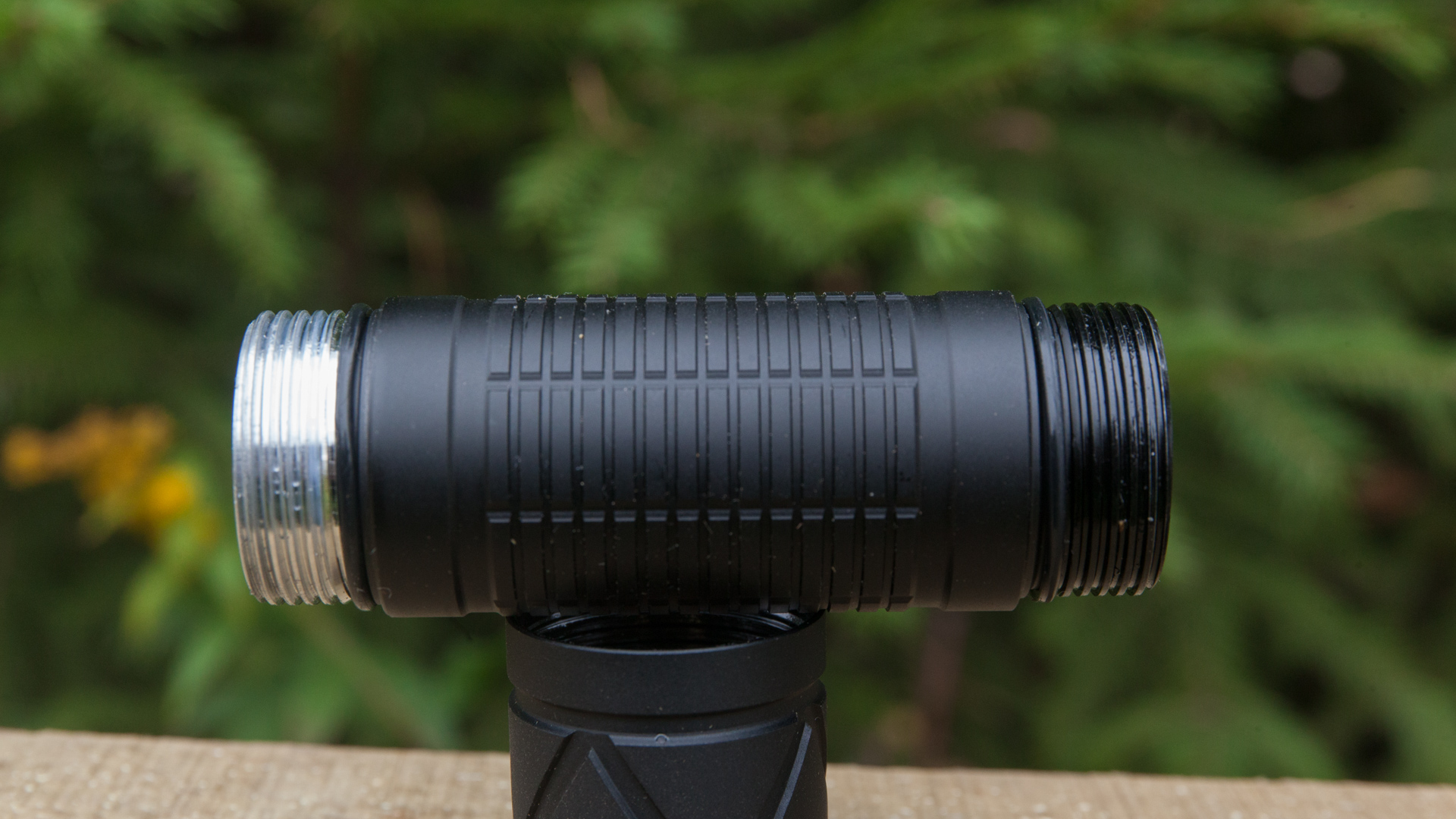 Actual fact for Convoy flashlights - third-part 21700 batteries also fits in diameter, including the popular and inexpensive 21700 LIITOKALA. Of course, 18650 batteries are also suitable, and in this case, why not put a penny plastic tube adapter? Perhaps I'll hint at this to Simon.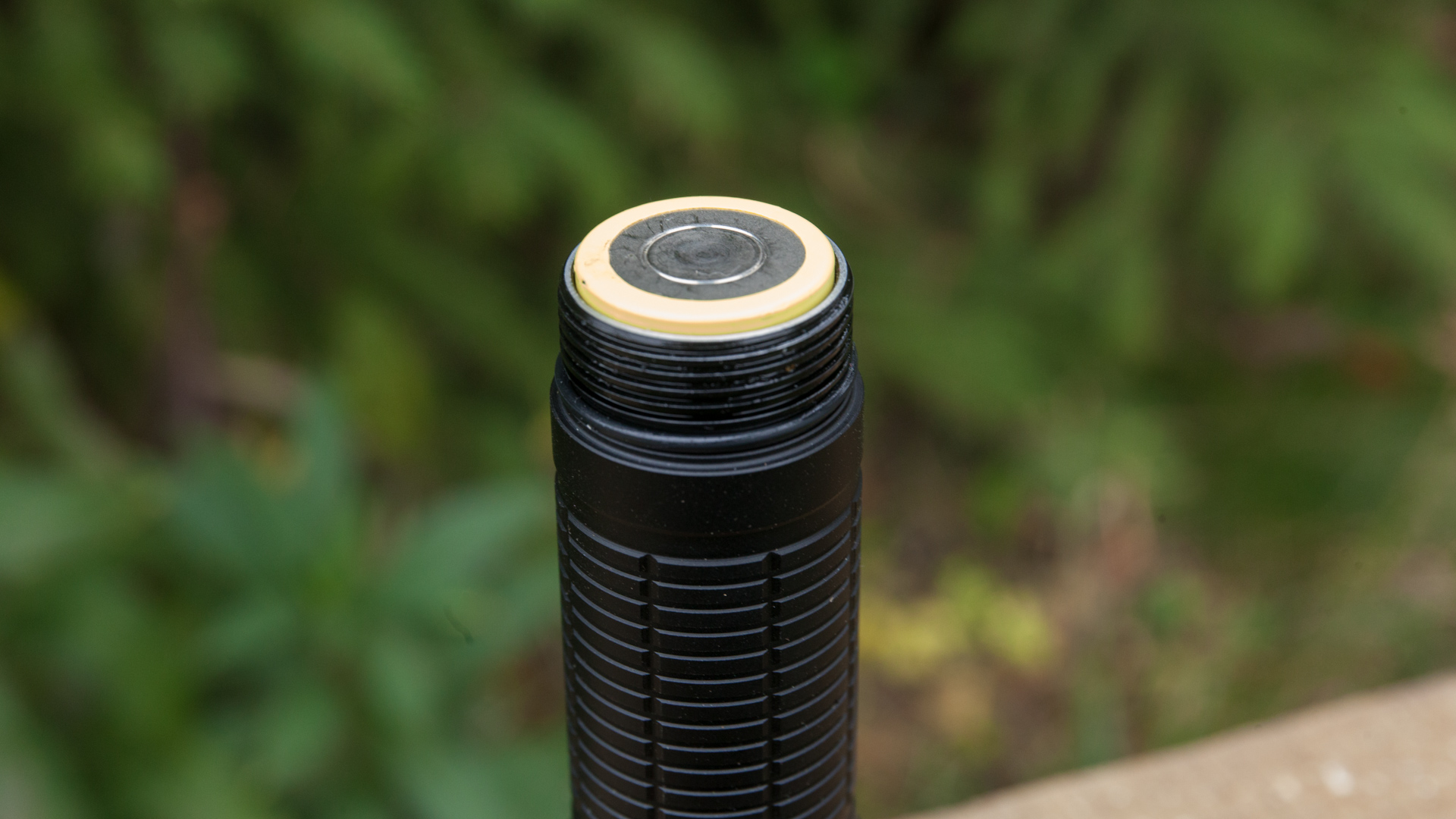 Knurling is large and tenacious.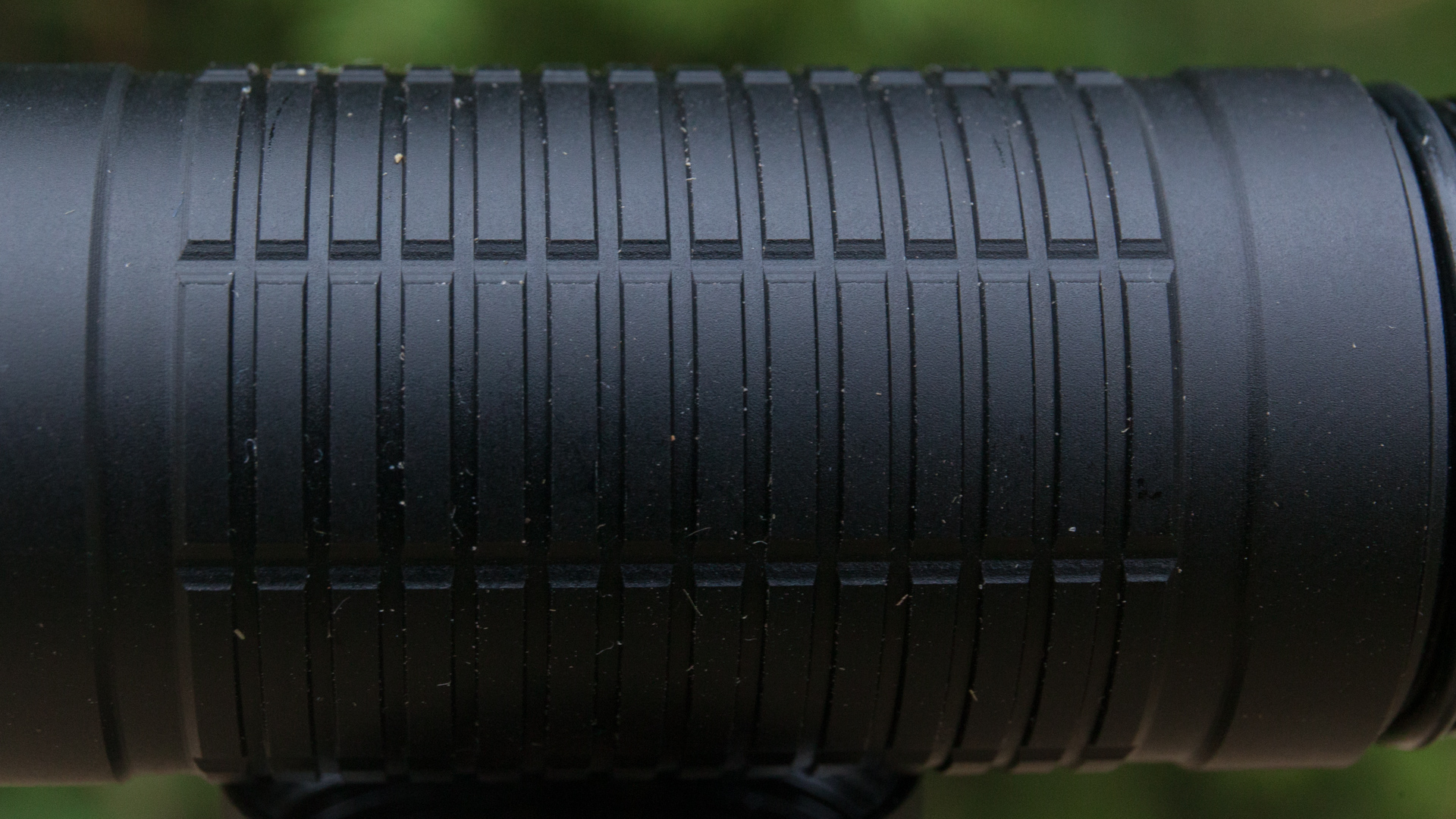 The battery tube is quite long and the grip is really comfortable and sturdy.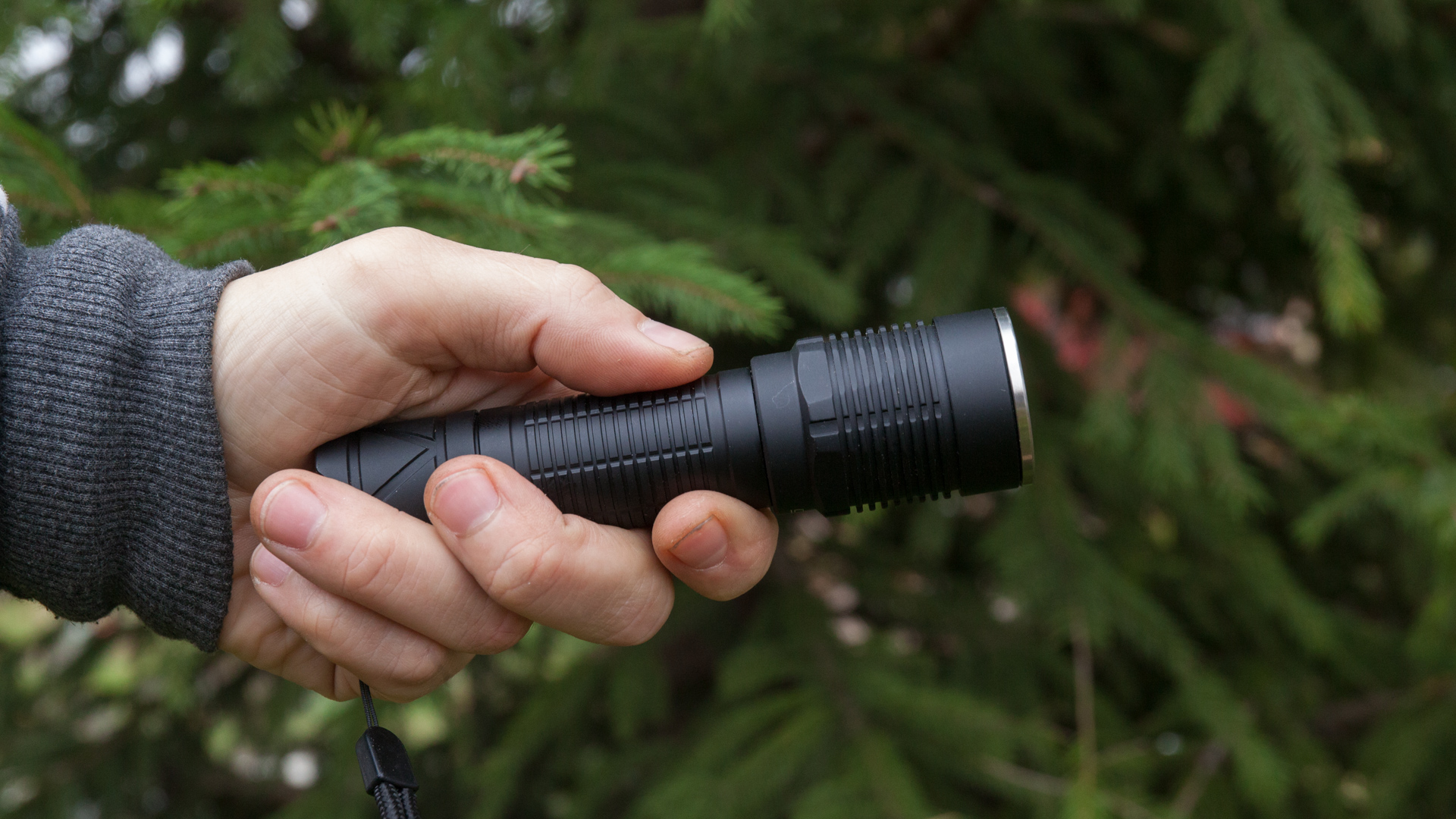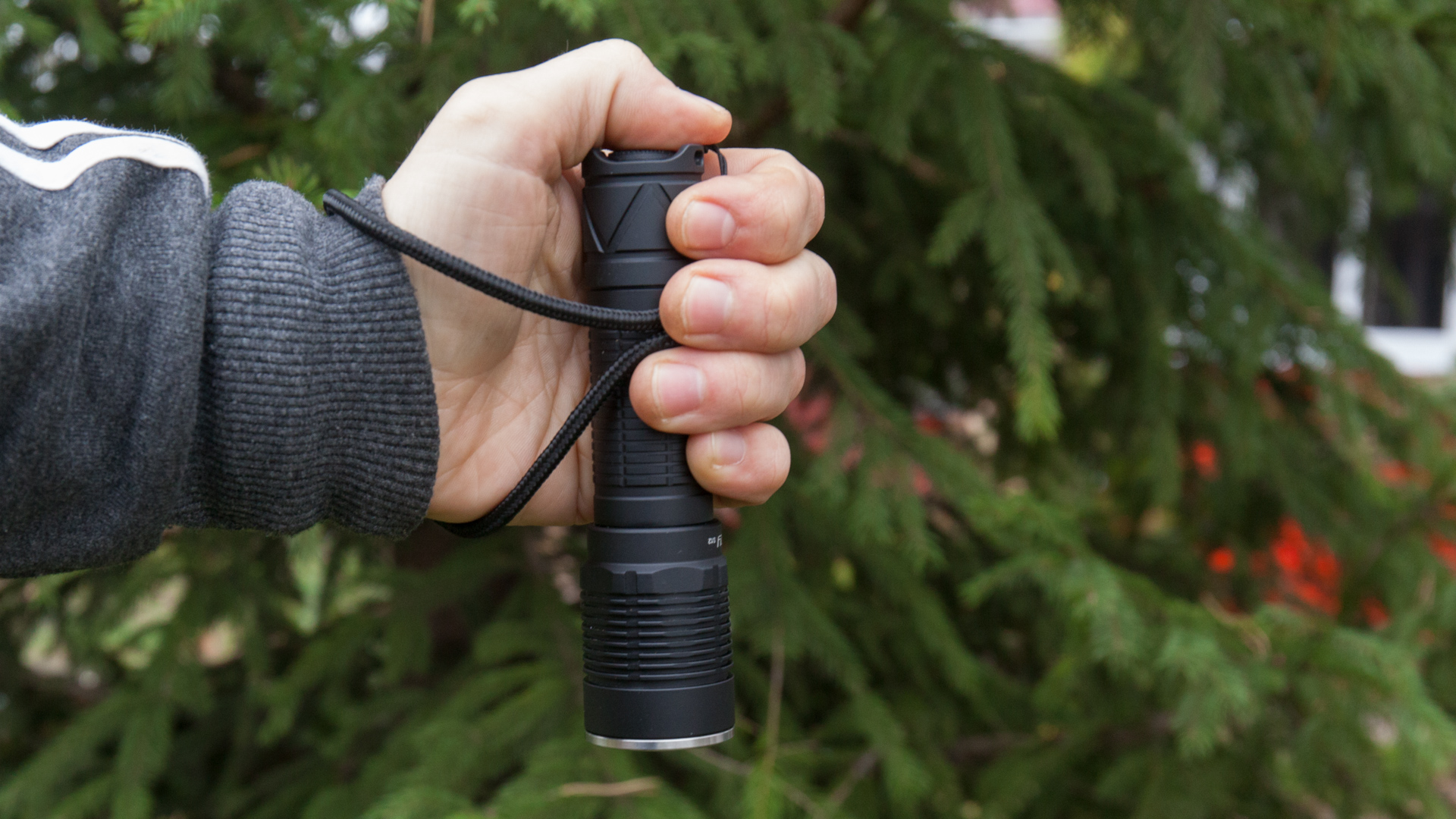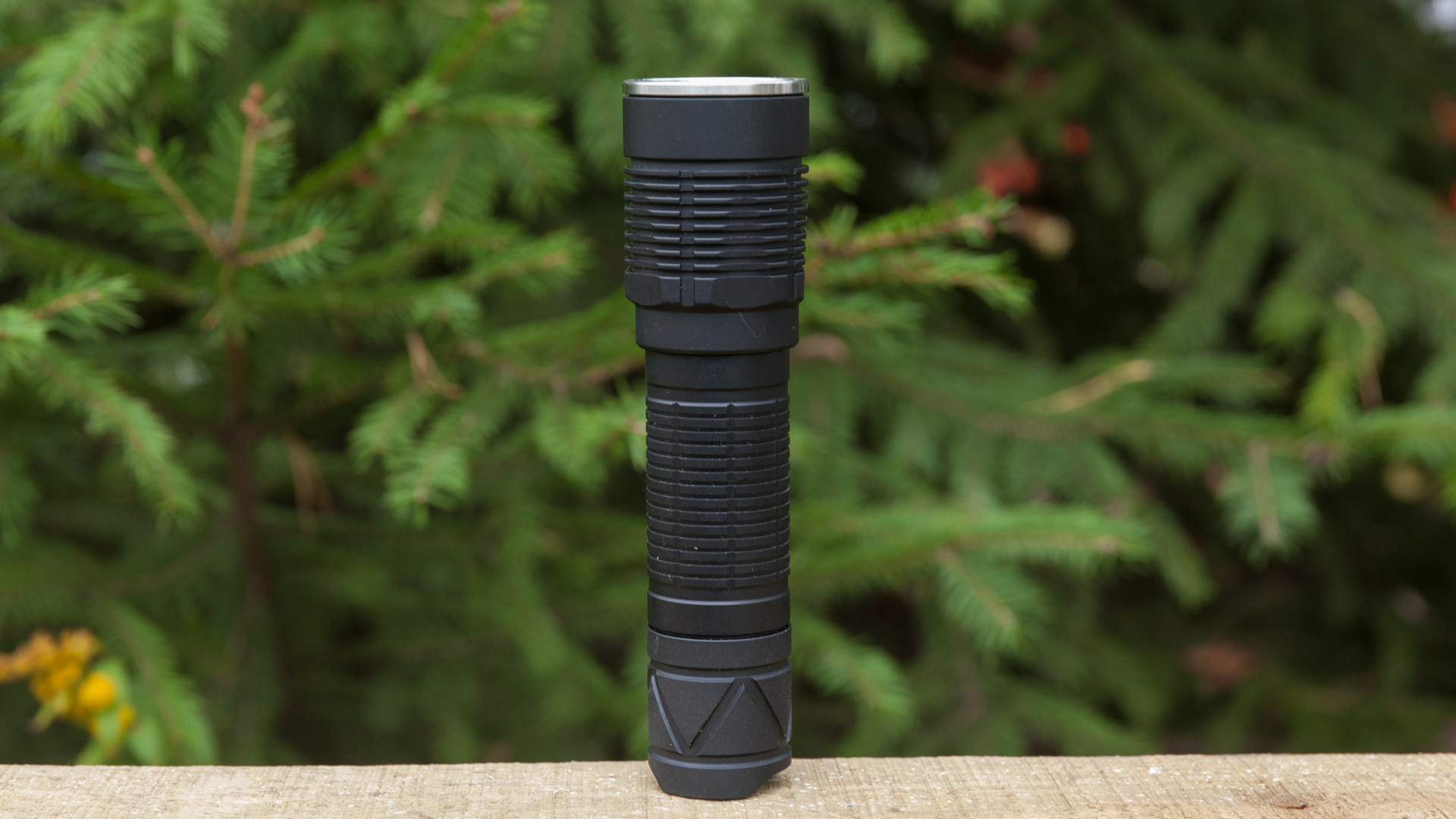 The head is medium sized. Large for a classic pocket flashlight and small for a compact long-thrower. Regarding the overall dimensions of S12, it looks proportionate. There are flat edges - the flashlight will not roll.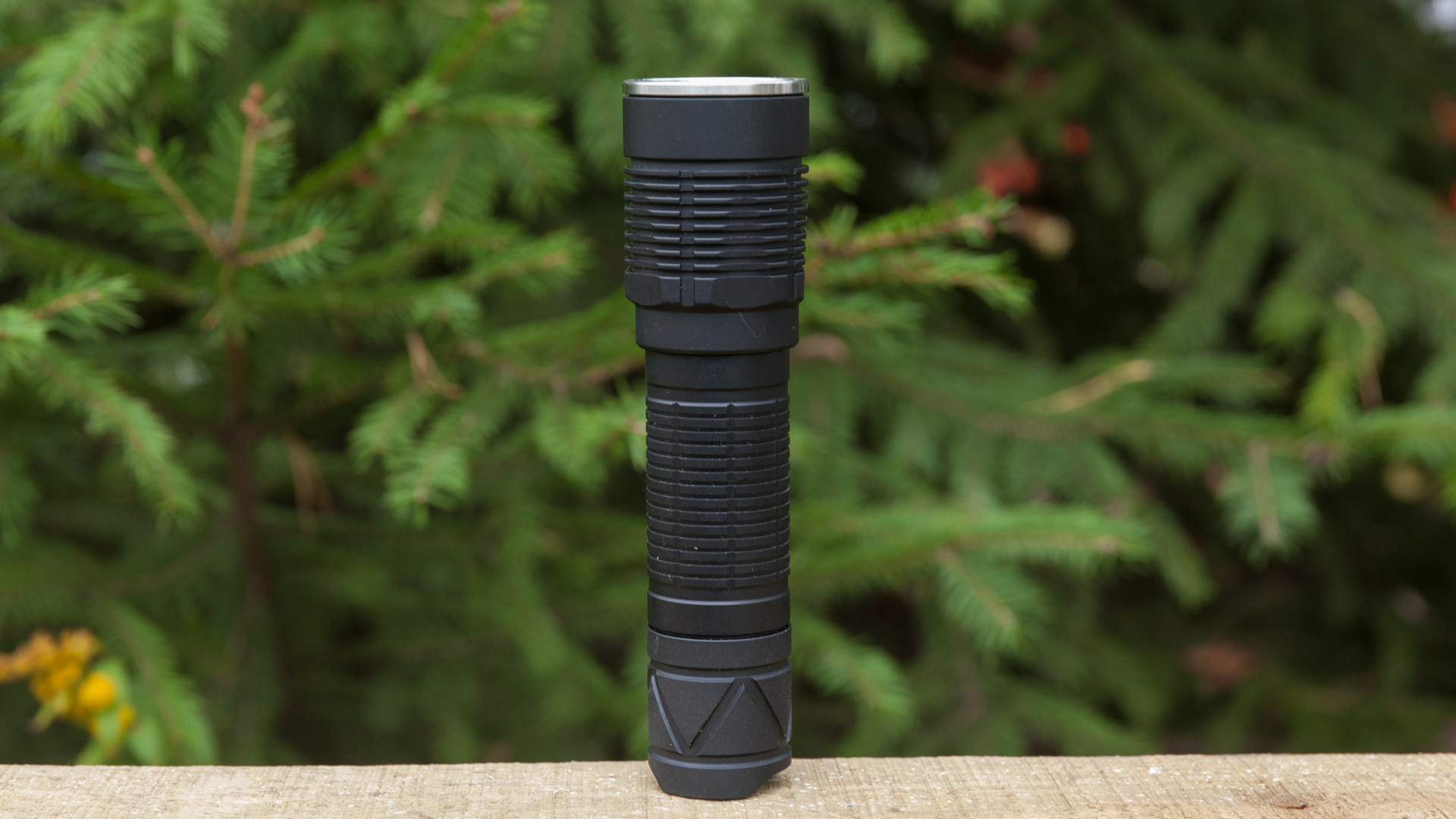 The finning is tolerable. I think that it would be possible to do them even deeper, there is no deep reflector here. Although I may be wrong, and the absorption of excess heat by the metal of the head is preferable to the head dissipation in cooling ribs.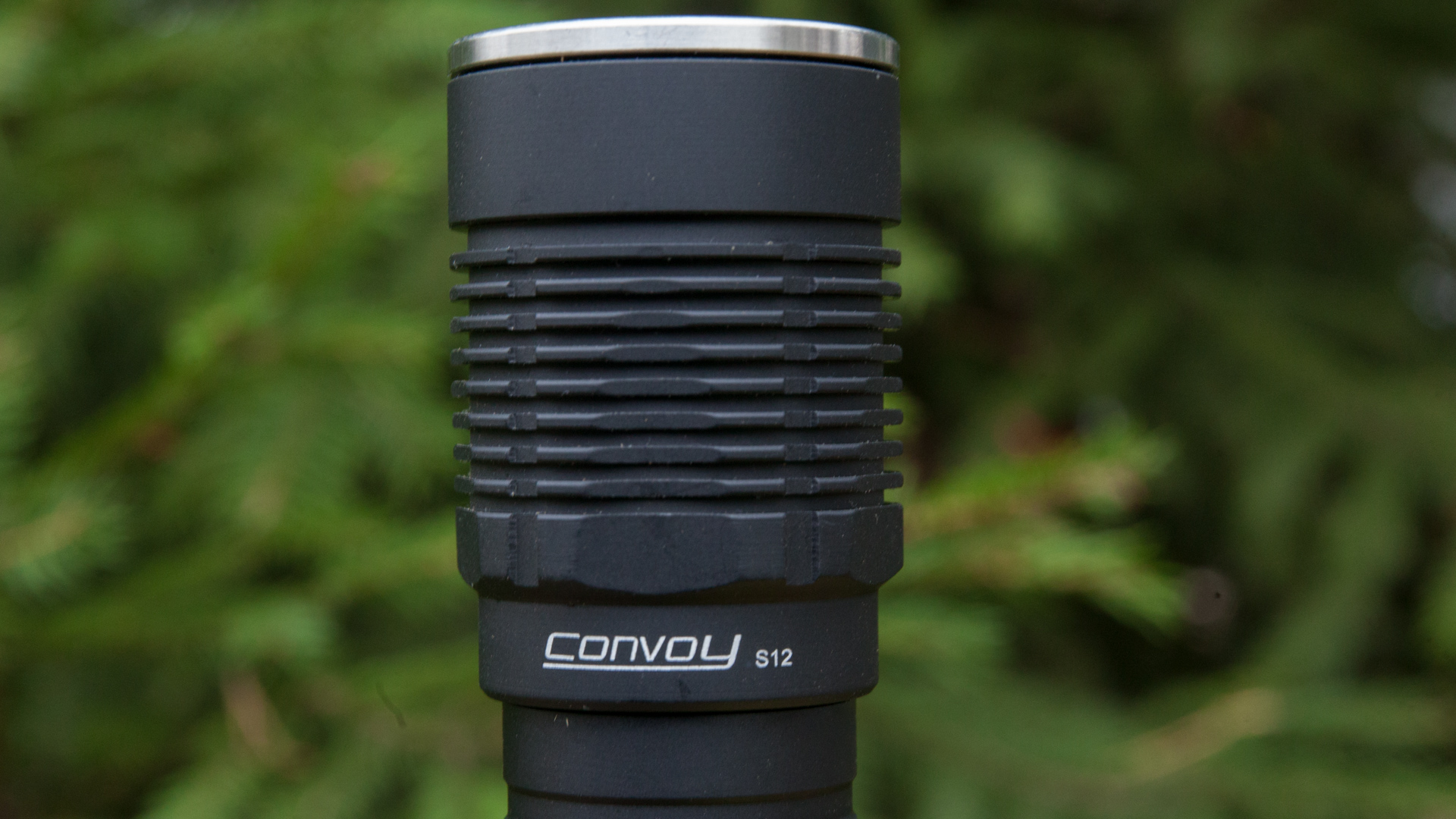 Glass with enlightenment, followed by a small triple reflector with choice of Nichia or SST20
The stainless steel bezel is deep, can be twisted off without problems.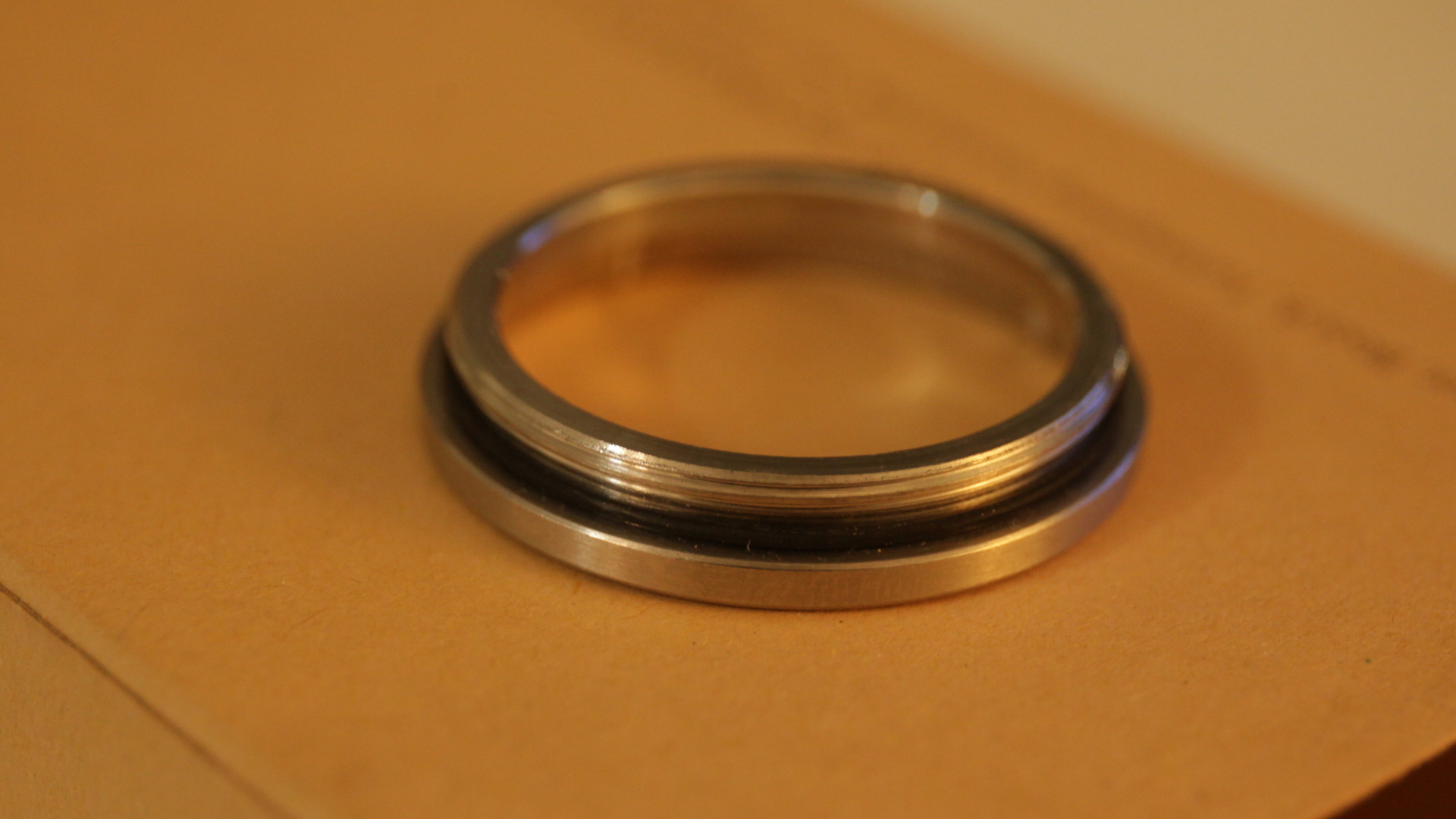 But I couldn't get any further. No matter how I shaked flashlight, tap and bit - the glass stood tight. So catch the photo from the product page. I`ve got nothing more to offer.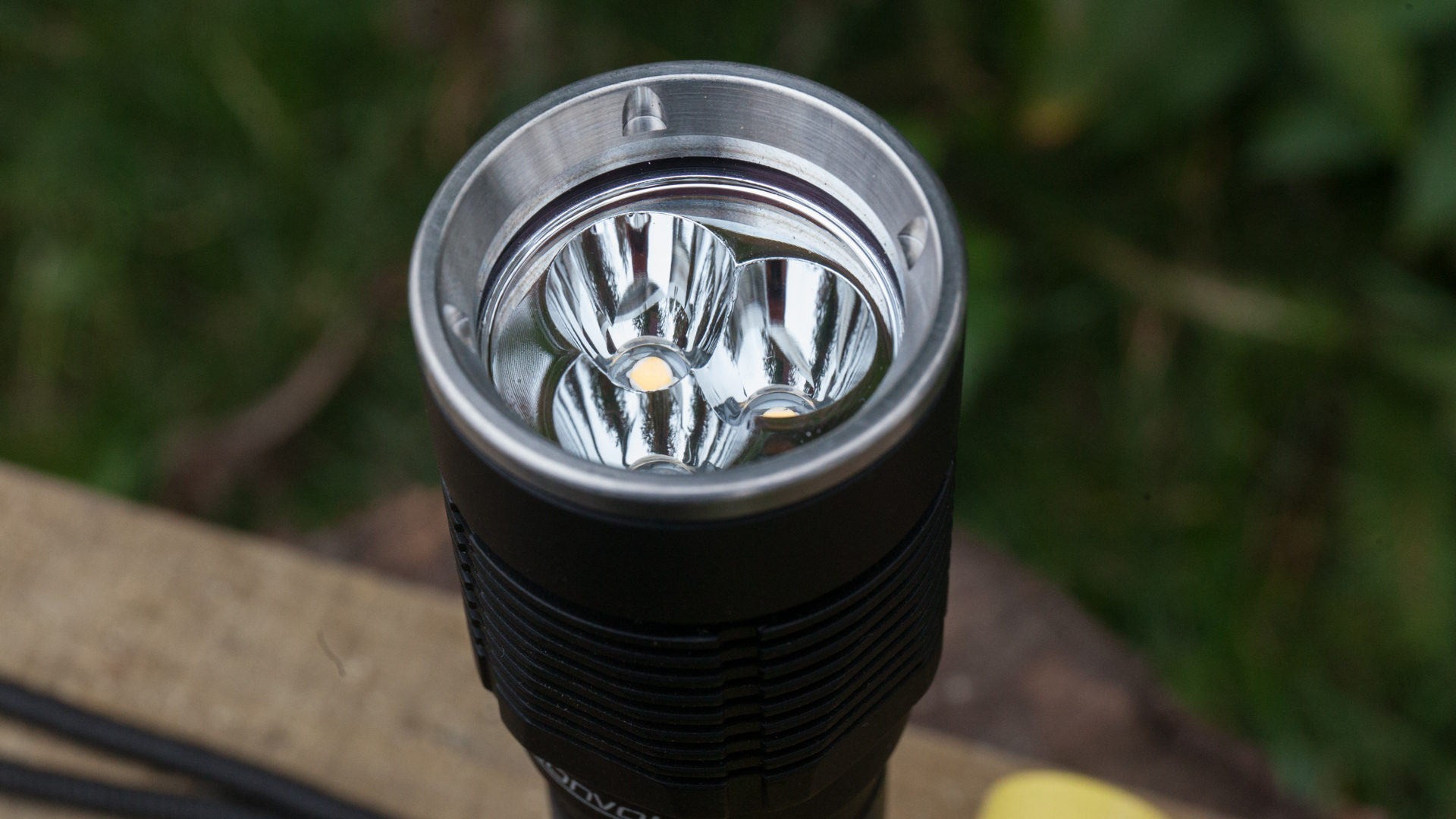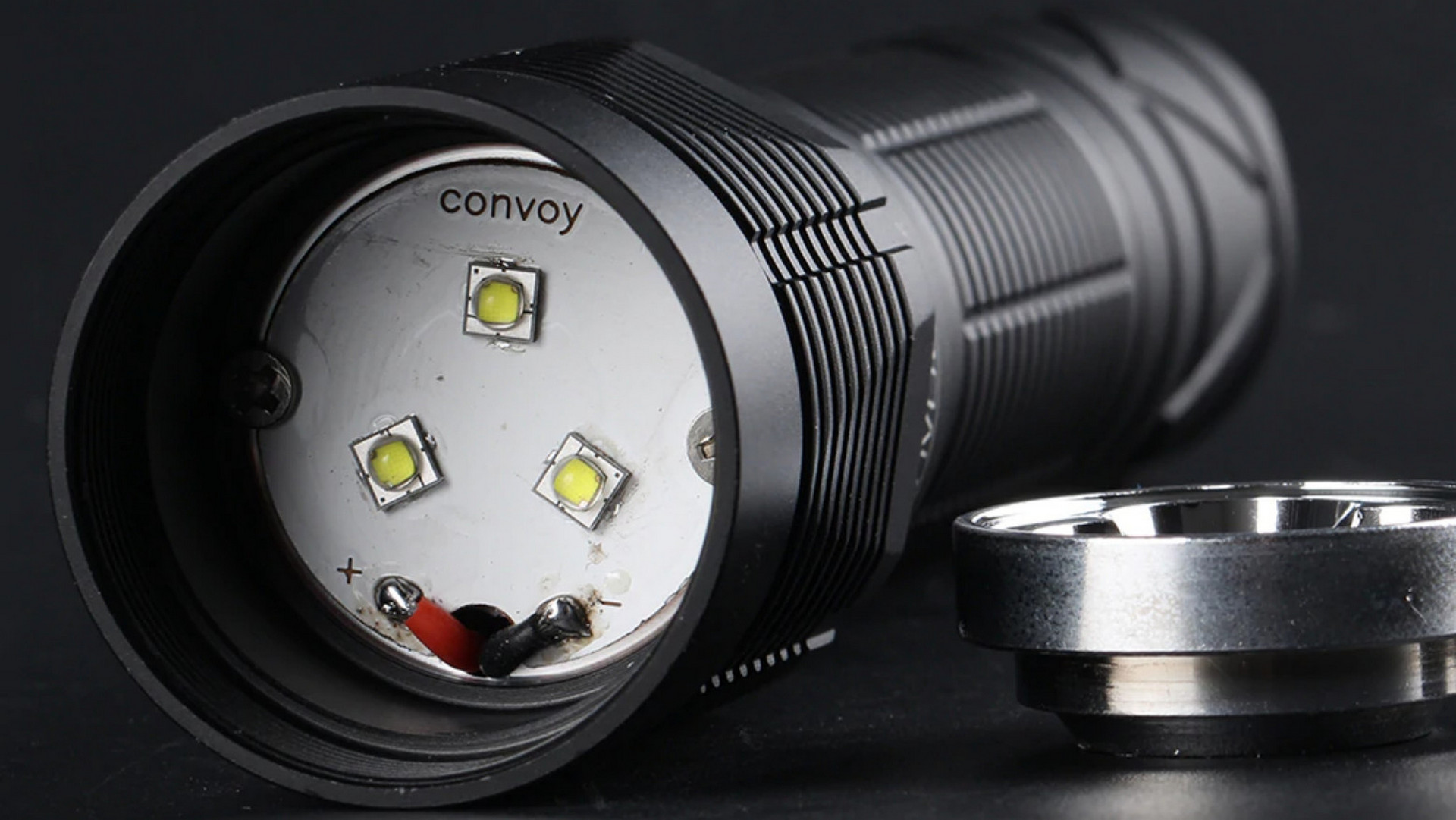 That's all. Build quality and construction is at the usual level for the convoy, but the appearance is better than what would be expected.
UI
Extremely simple. (half) presses switch between 1-3-30-100%
no strobe, excellent
There are mode memory.
How the Convoy S12 shines
Judging by the choice of LEDs, the model was initially intended for the audience for which the quality of light is more important than its quantity.
Although, the opposite part of it has something to choose from, exactly at the same cost - almost comparable in size and radically brighter CONVOY S11.
S12 has a choice of the Nichia 219C in two color temperatures (I wonder if someone really takes 5700K?) And the SST20 with a radically greater choice of color temperatures.
To be honest, I would prefer the latter one, around 5000K. The flashlight would not be so warm + throw would increase (of course, at the cost of the sidelight).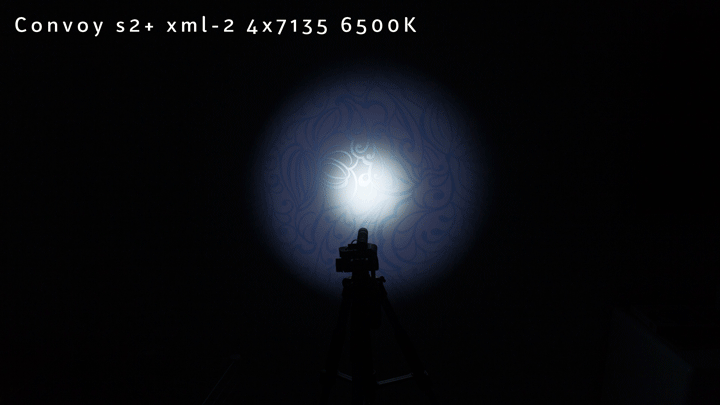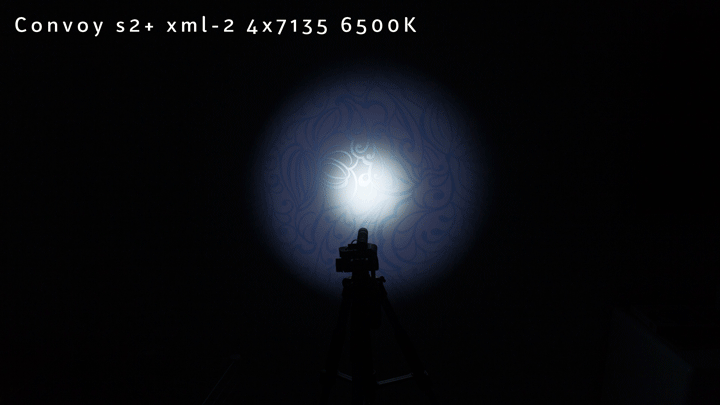 A big plus of this model is full stabilization and correctly working thermoregulation (set to 55 degrees). In windy and / or cold weather, you can expect close to maximum brightness for almost an hour. For the test I used the mentioned Liitokala 21700 , but it would be more reasonable to take other, more capacious 21700 from Simon at his store. I leave links to them in review details as well. Accordingly, i estimate the runtime chart with this one would to be around 15% longer
currents: 0.01-0.17-1.8-6A. Full brightness turns on above 3.7v, but even below this level , see for yourself, brightness is quite and quite good.
Well, as for the light,
*0.1* is pertinent as a firefly - that's just, in my opinion, all the charm of a firefly is revealed when there is instant access to it. Otherwise, if you enter it after 100, then there will be little sense, your eyes already got too much lumens.
here it is, by the way. Not so useless, agree?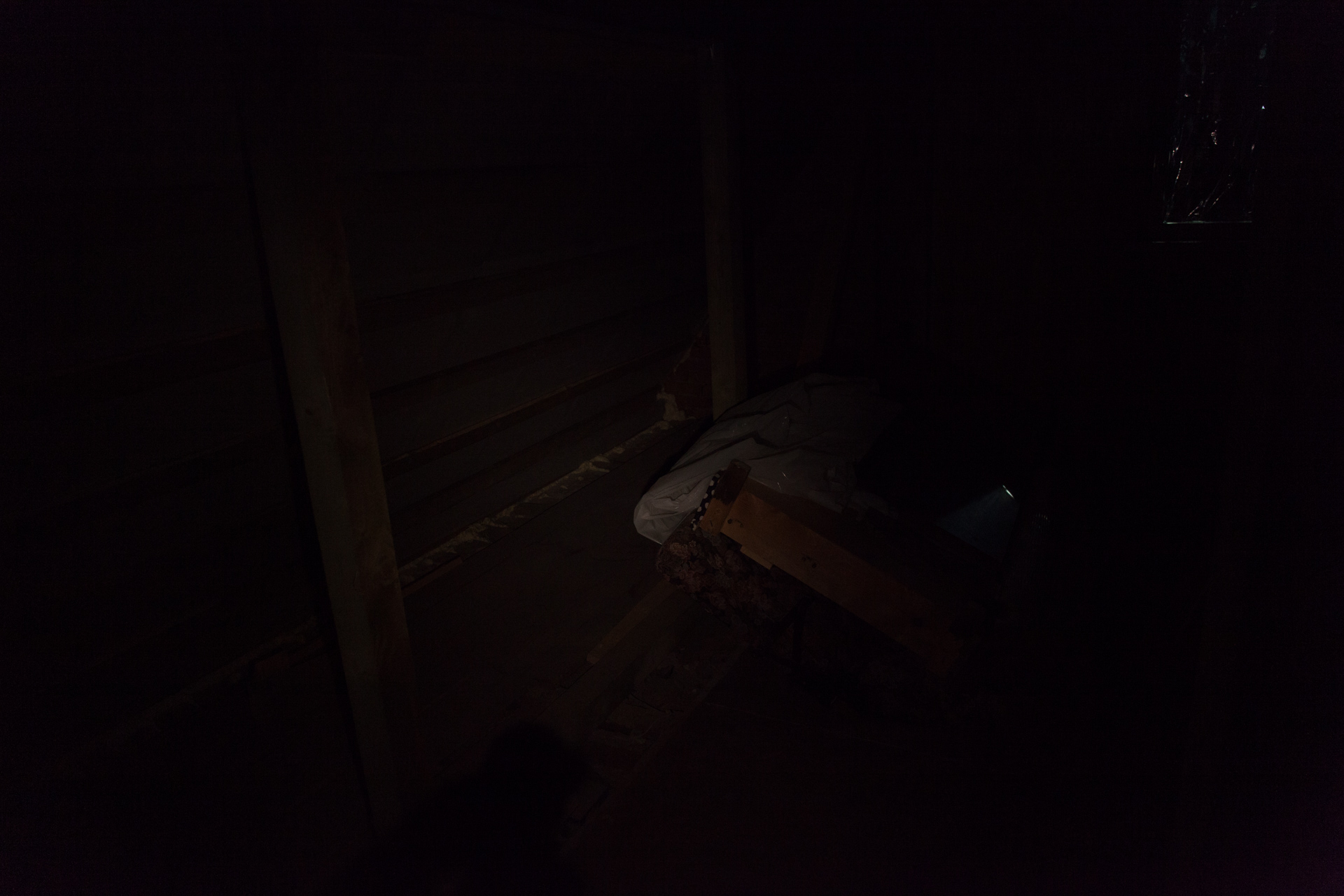 *3% *is quite suitable indoors, like a shelf light and for work at arm's length. Yes, however, and so, if you just need to shine under your feet, it can also work.
*30* is already an analog of something like S2 ​​+ at 100, 500-550 lumens. at the same time, there will be complete stabilization and an excellent runtime of almost 3 hours, which will be enough for almost any evening walk.
100% is a very bright mode. Not super-bright, frankly, but more than enough for all everyday needs. Illumination quite well both in the distance and at sides.
that`s all. I hope my review was quite detailed and you understood what to expect from this flashlight. write your impressions in the comments. Support the channel with subscription and likes, there will be many reviews of other new products ahead.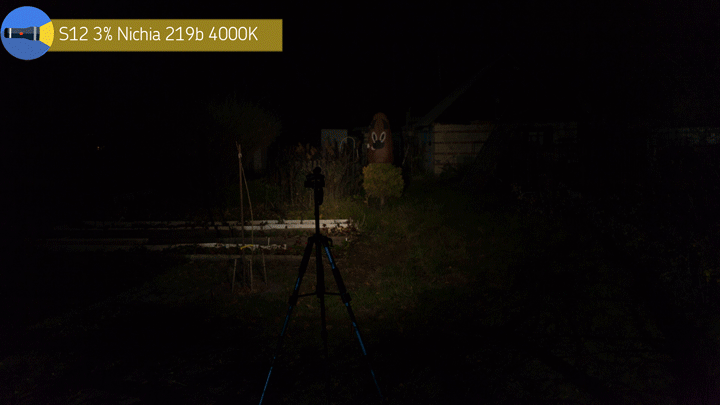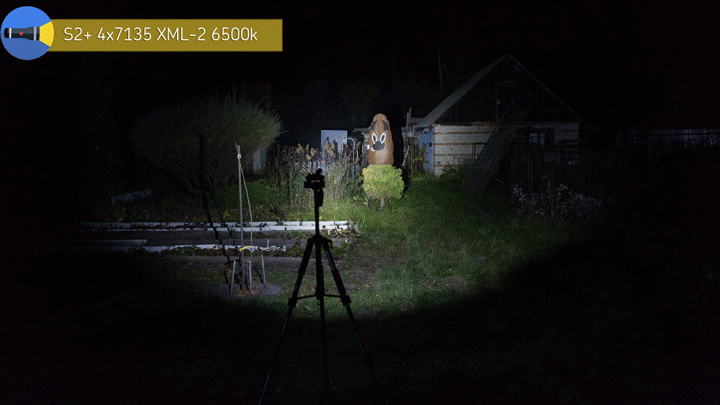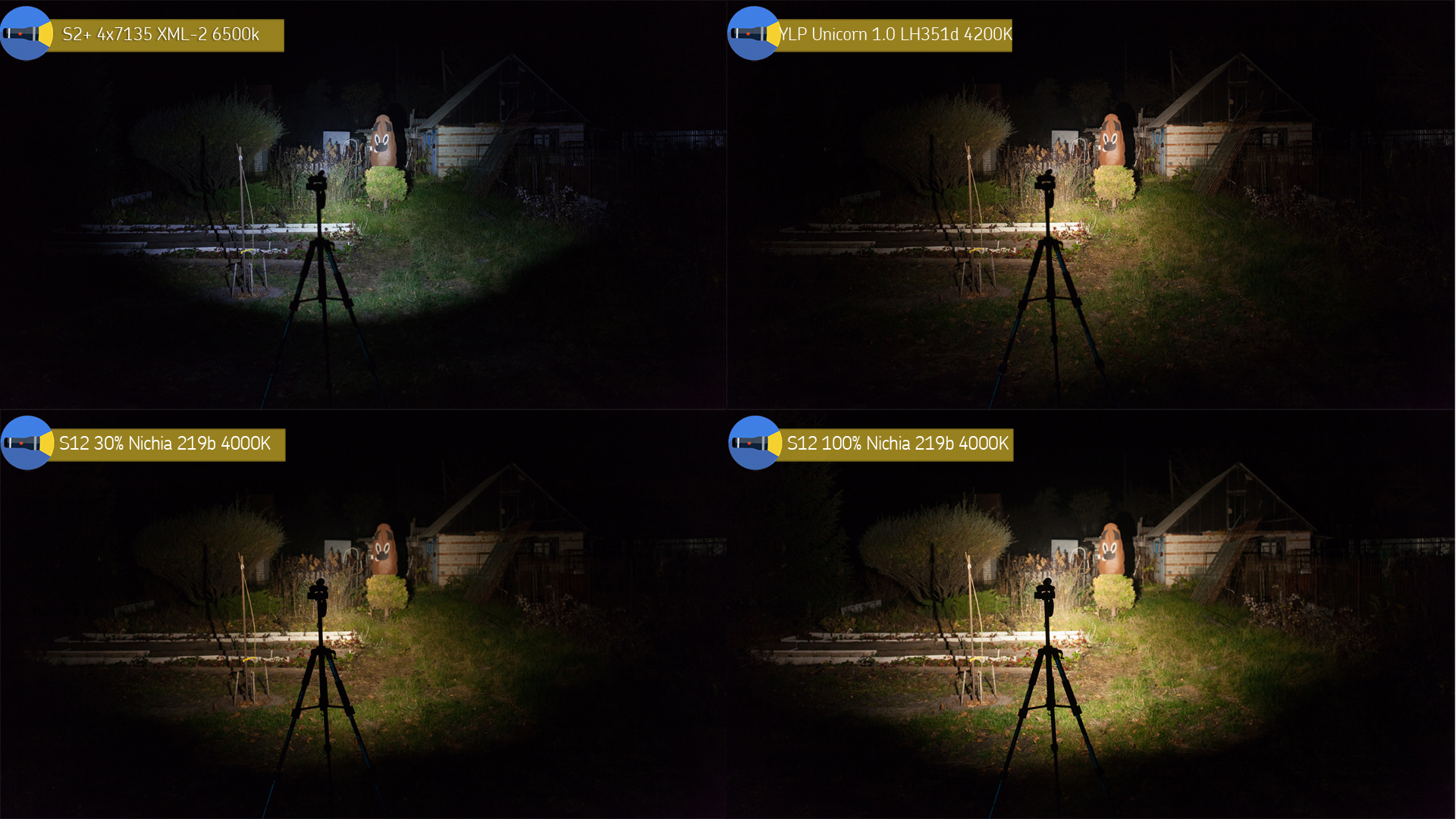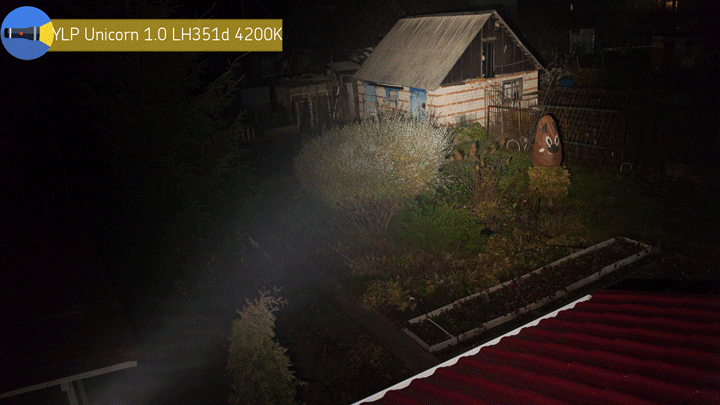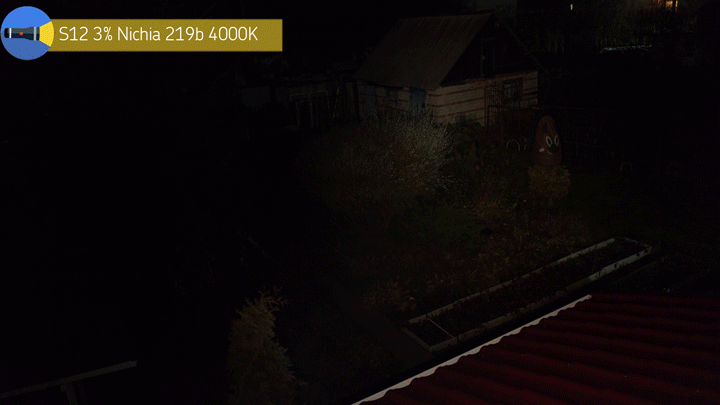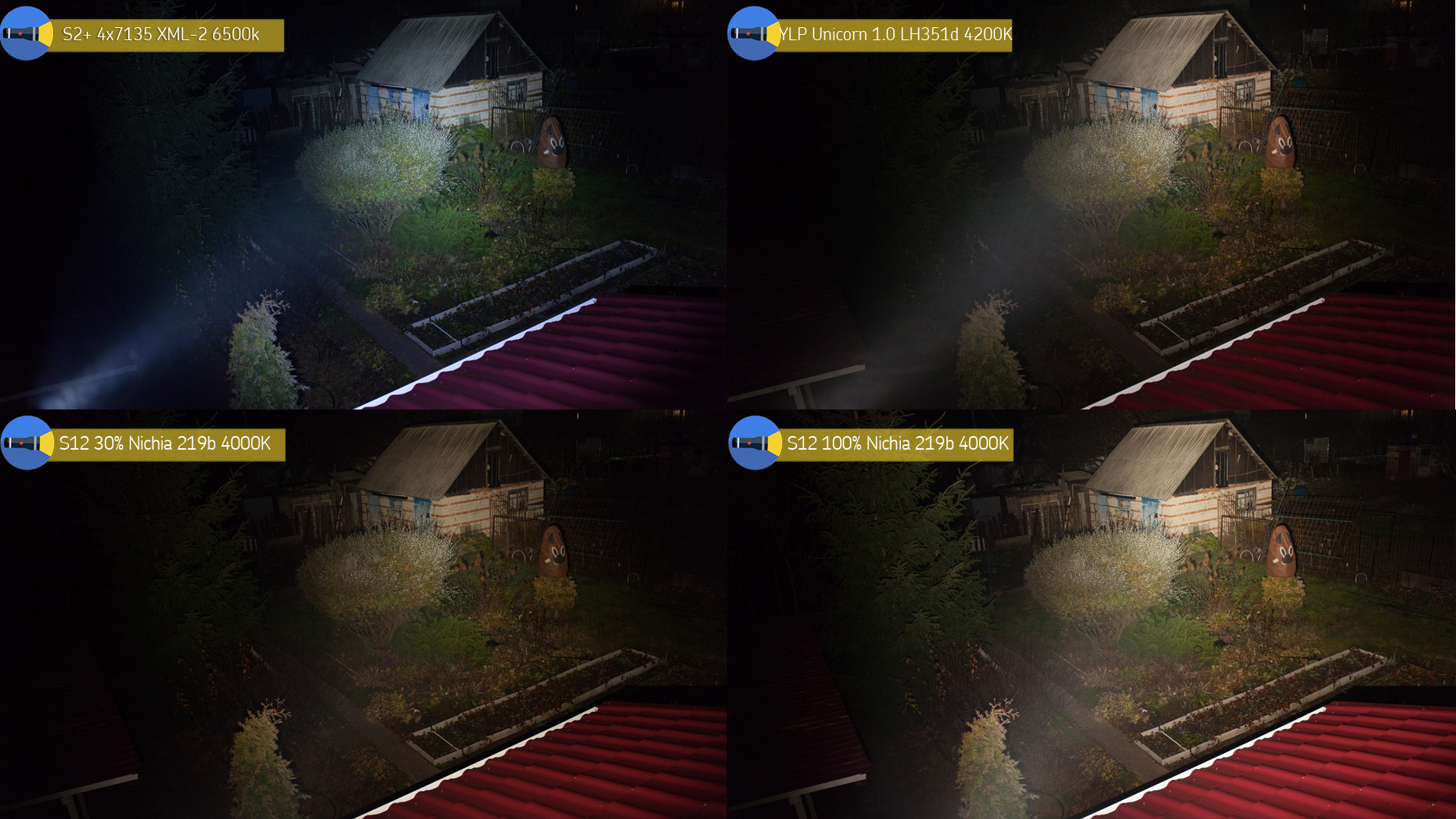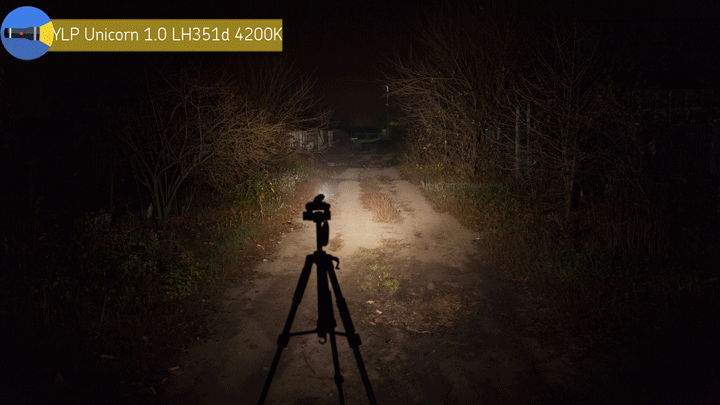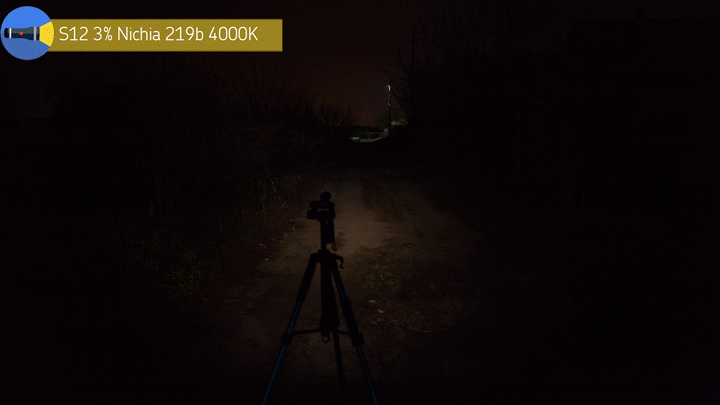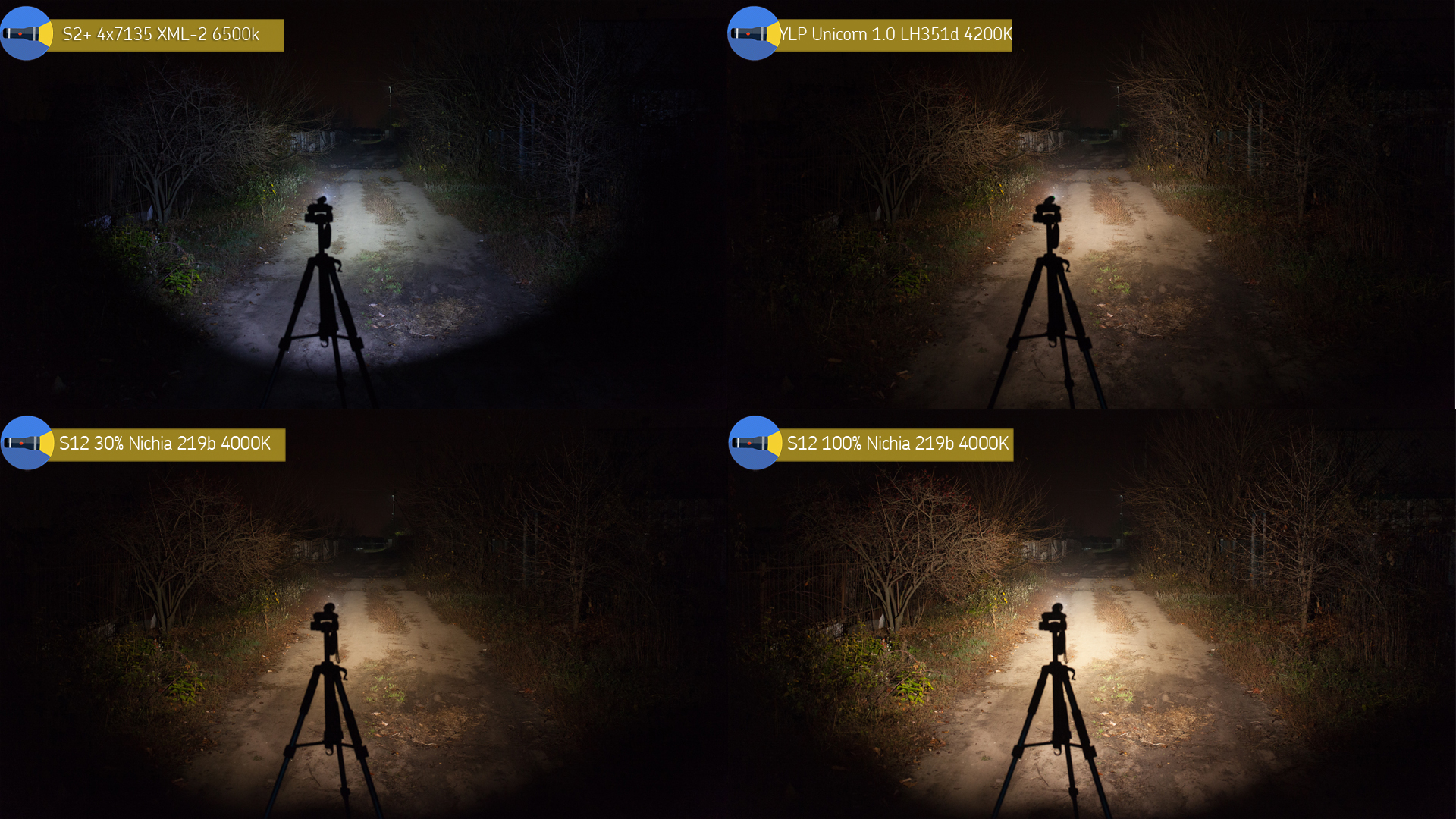 there is video version of review with subtitles in English and lots of extras.
Overall impression
Convoy S12 seems to me a very good model for those who are looking for a bright, long lasting hiCri light. If the latter is insignificant, then in almost the same dimensions you can look at a significantly brighter convoy S11, since there is also a version with a neutral light. I think that chances are hight that the typical owner of S2 + will come to exactly this model when he wants something more bright in this price range.
But those who are ready to give up brightness for the sake of hiCRI, I think that they will be satisfied, because the flashlight at an affordable price gives a very pleasant light in terms of brightness, light distribution and runtime.
It is possible that full stabilization will make this model interesting as a photo and / or video light, it will be possible to work with the same settings without compensating for the drop in brightness while the battery discharge.
Yes, the flashlight is simple in appearance and UI, but, I repeat, I can't find fault with light and stabilization, unless adding something between 3 and 30% would be great.
For myself, I would choose a less warm option, but this is an matter of choice.
In general, Convoy is slowly mastering the 21700 power segment, and so far it has been successful, in my opinion.