A pair of budget headlamps was released recently, almost at the same time: Convoy H1 (see my review) and hero of this review - Sofirn SP40. Sofirn is actively advancing on the heels of Convoy. The price tag of SP40 is quite affordable, even with a battery it is lower than the coupon price for the popular Skilhunt H03 (which is almost never found at those prices). So, can SP40 replace H03 or not?
YOU CAN BUY Sofirn SP40 at:
➤ Banggood
➤ Amazon
➤ Nkon.nl - i`ve bought batteries here since 2015. Recommend.
If you search for something more powerfull, with more flexible UI, and longer runtime, then check my review of Sofirn (Wurrkkos) HD20
The specification, in general, does not show any surprising, everything is expected for a headlamp of this size. The only thing that I can immediately notice is the lack of moonlight mode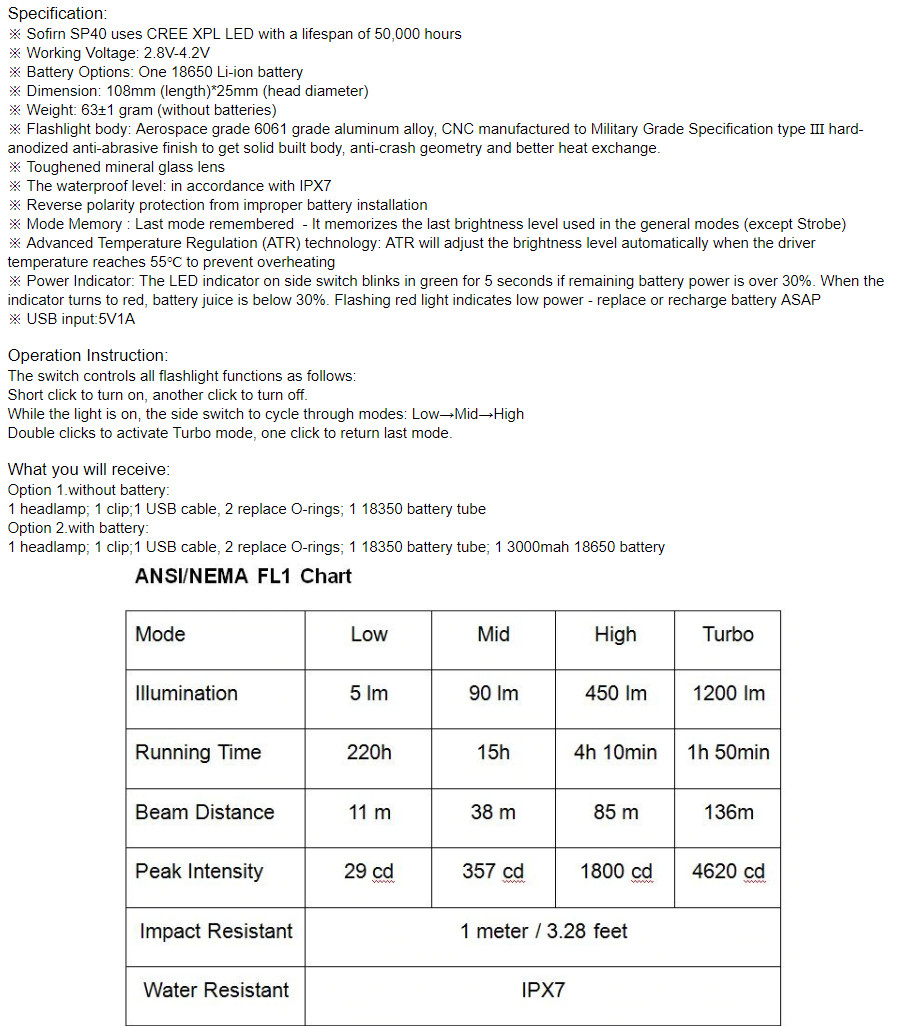 i also can recomment best battery store ever - NKON.NL
i buy batteries there for years
PACKAGE AND APPEAREANCE.
Package is extremely primitive. Apparently, one single kind of branded and relatively good looking packaging is used only for 1x18650 flashlights (such as quite good for its 20 bucks SP42A).
The Sofirn SP40, like the barrel Sofirn SP36, is packed in a simple beige cardboard box without any identifying marks. Well, at least it is very thick and keeps the contents well.
The latter includes: a headlamp itself, a headband, a packet with o-rings, a charging cable, manual, 18350 tube (!), clip and optionally a battery.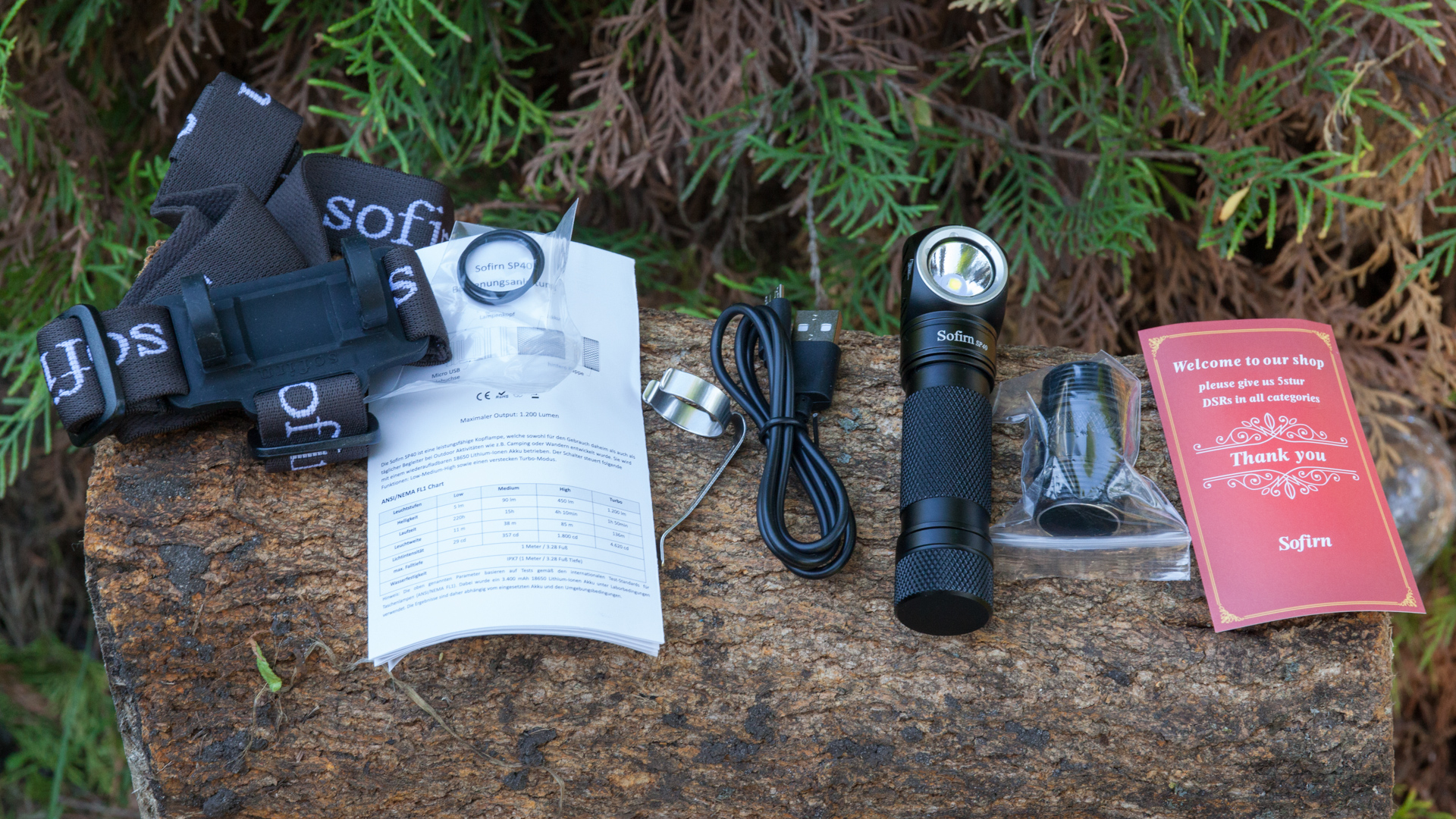 Well, here's the headlamp. Really regular design . Nevertheless, it looks quite neat and, for all its modesty, it is quite far from the same boruit, which I consider to be the closest price competitor from the side of the ultrabudget category.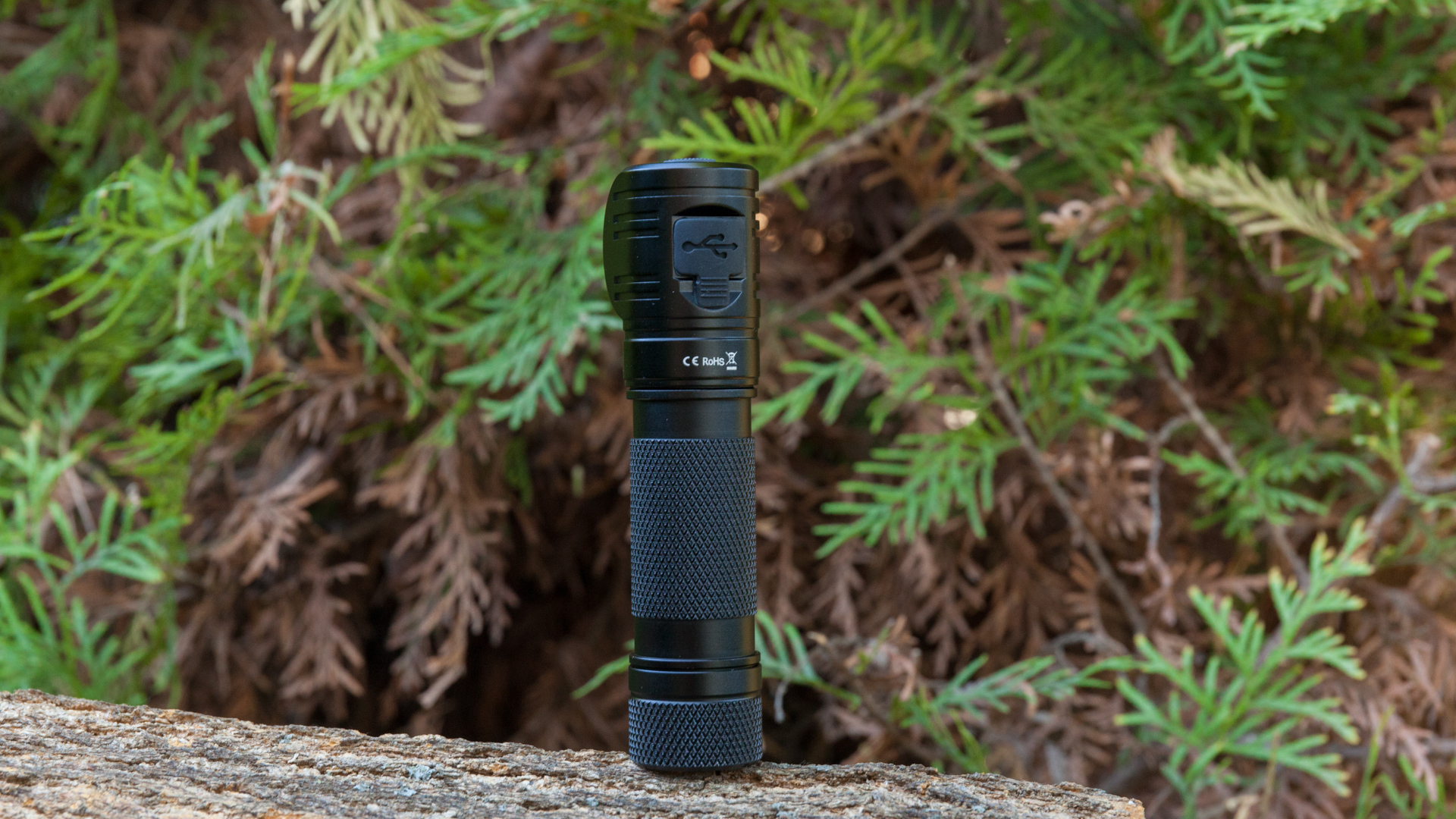 As for the size, then here Sofirn SP40 is typical again with its 11 centimeters. Completely ordinary in size L-shaped headlamp. It would be worthwhile to compare it with H1, but the parcel with them is stuck in some kind of hole, so I can manage the well-known standard of all - S2 +.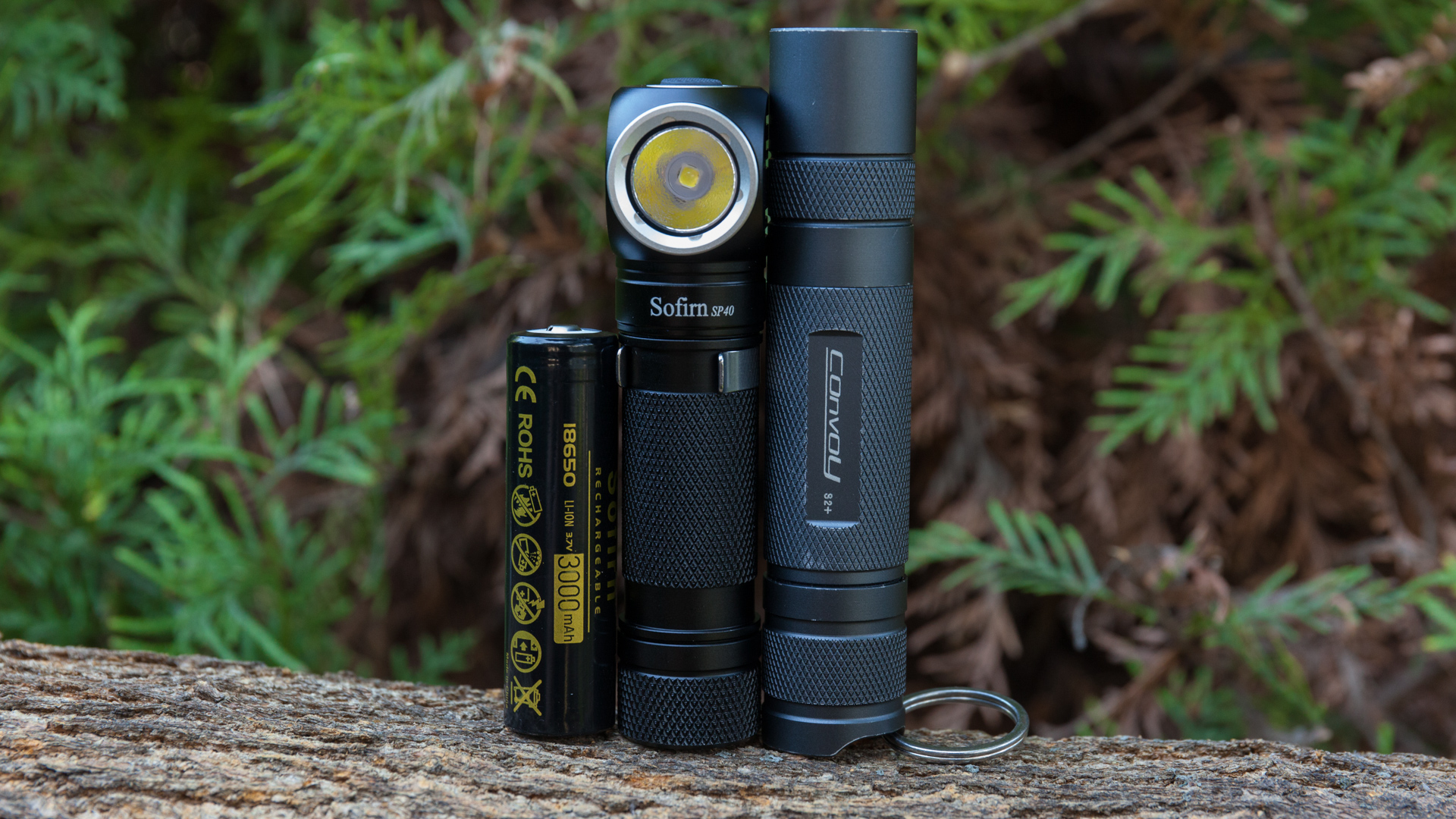 But adding 18350 tube should please the more advanced part of the users (who else own 18350 batteries?). With the installation of this tube, the headlamp actually becomes the size of a thumb, extremely compact, below is a fairly intuitive photoshop comparison.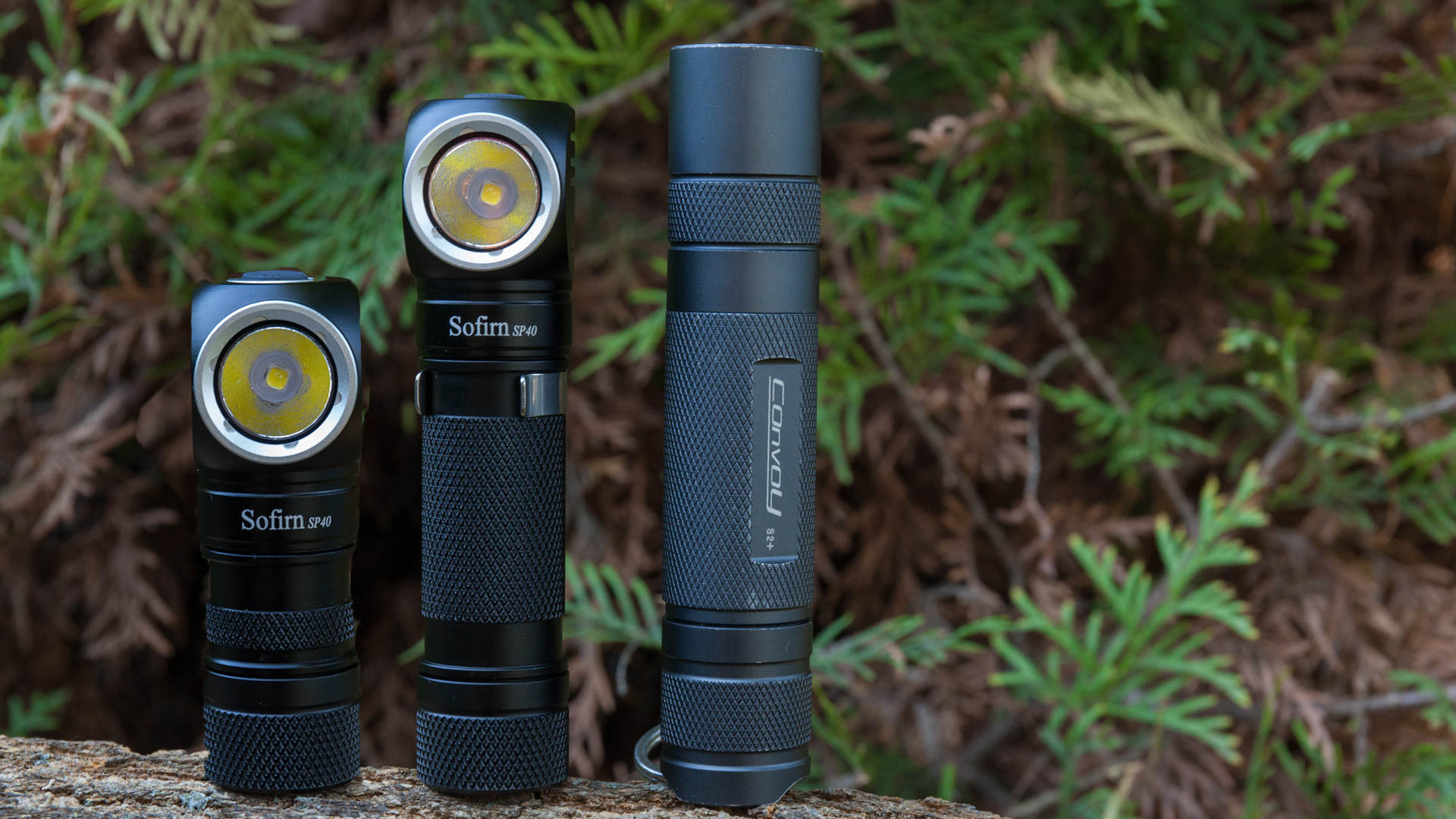 Now it's time to take a closer look.
The head strap is simple, without reflective elements and gel strip. Nevertheless, it is better than the same of convoy H1 (and it's hard to find something cheaper). Anyway, the fabric is soft enough and the mount sits comfortably on the head.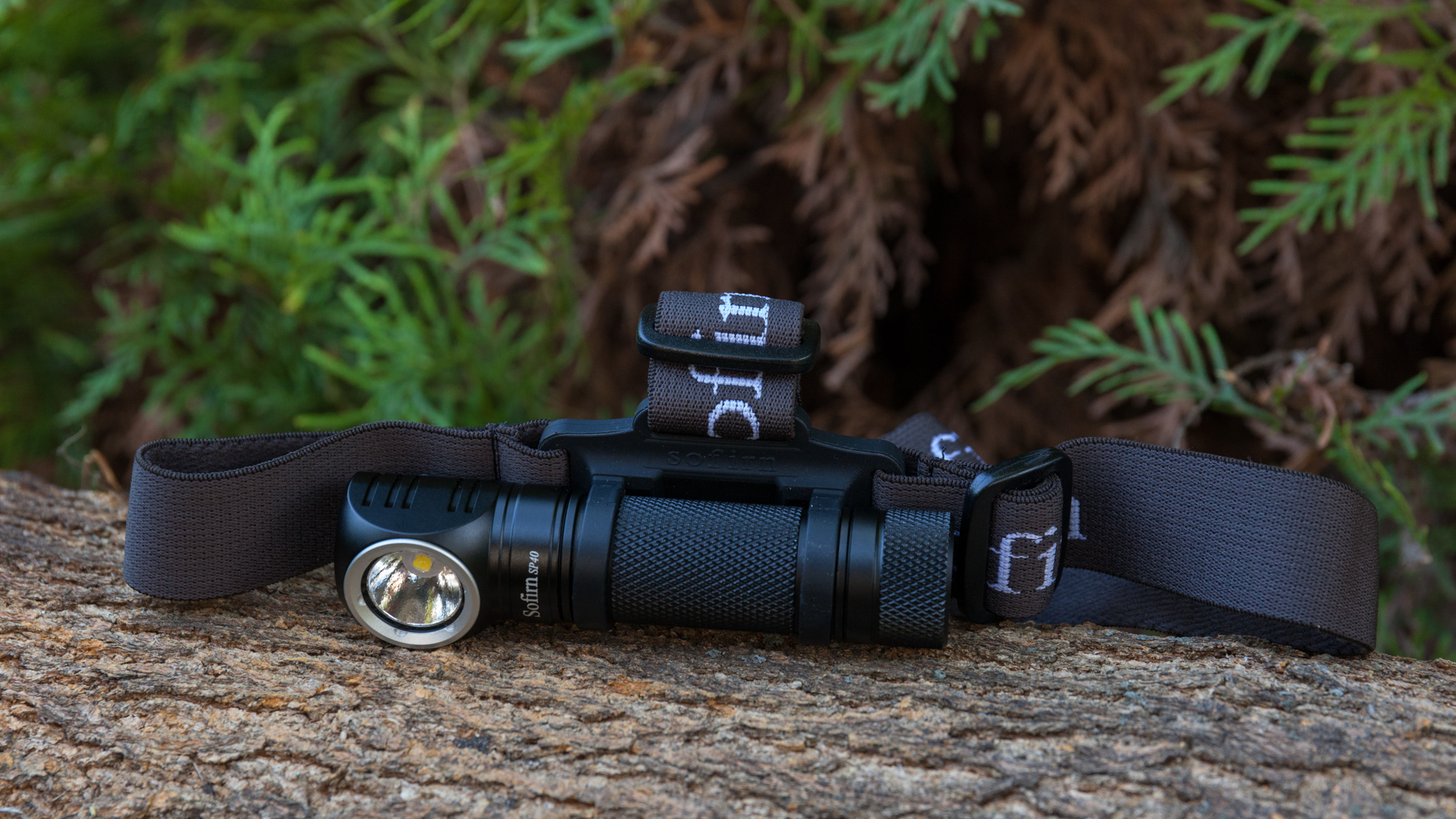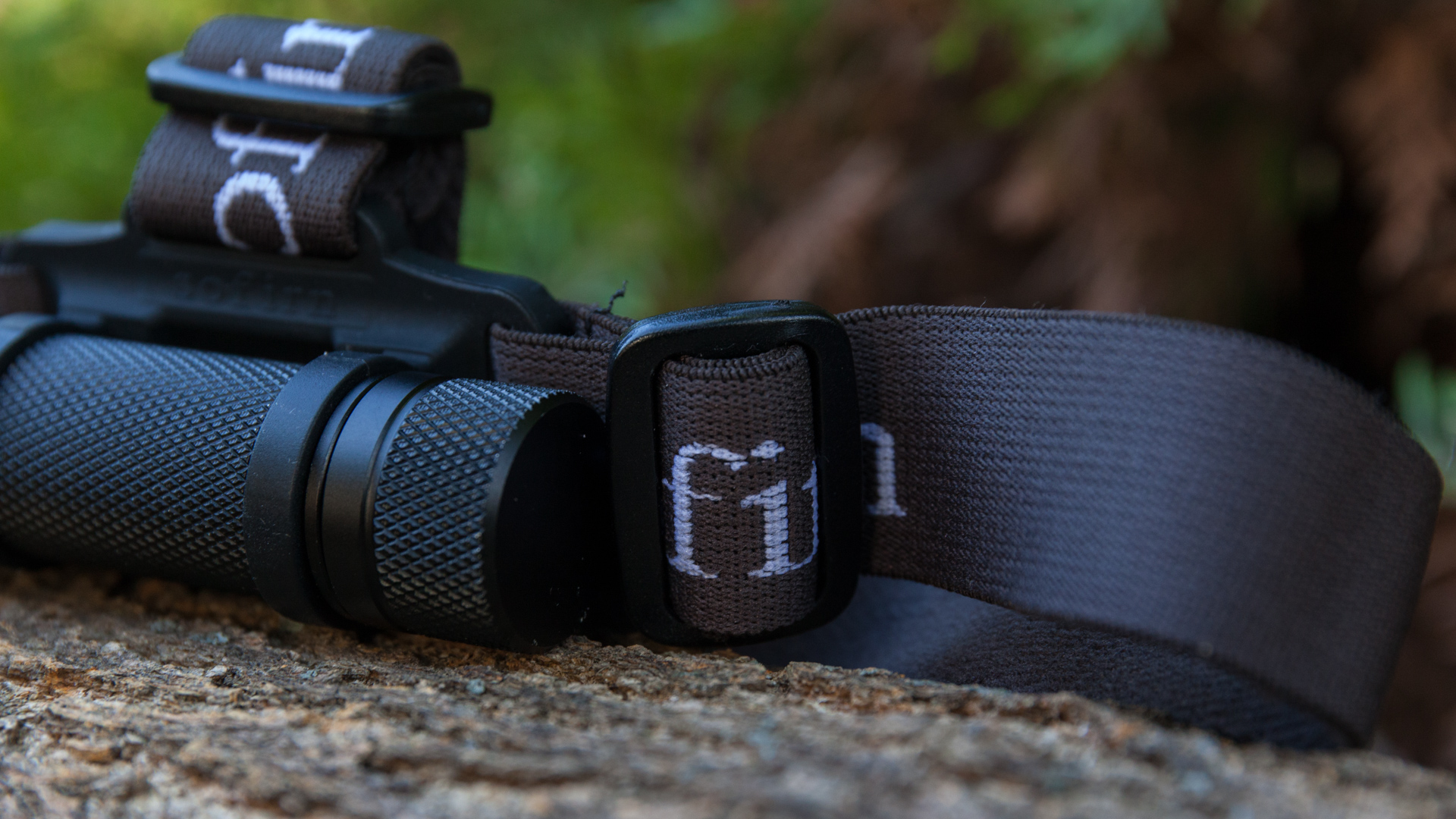 A tail cap without a magnet, and this is not so bad, but strange. A magnet costs a penny, and convenience that it adds is disproportionate to difference in price. Now as they are put almost everywhere, it is strange that Sofirn missed this moment. upd! After i posted review of Sofirn SP40, they took into account my suggestions and it has magnet now
The spring in the tail cap is of an absolutely ordinary thickness. It is quite clear that inside it there is a place to install a regular round magnet.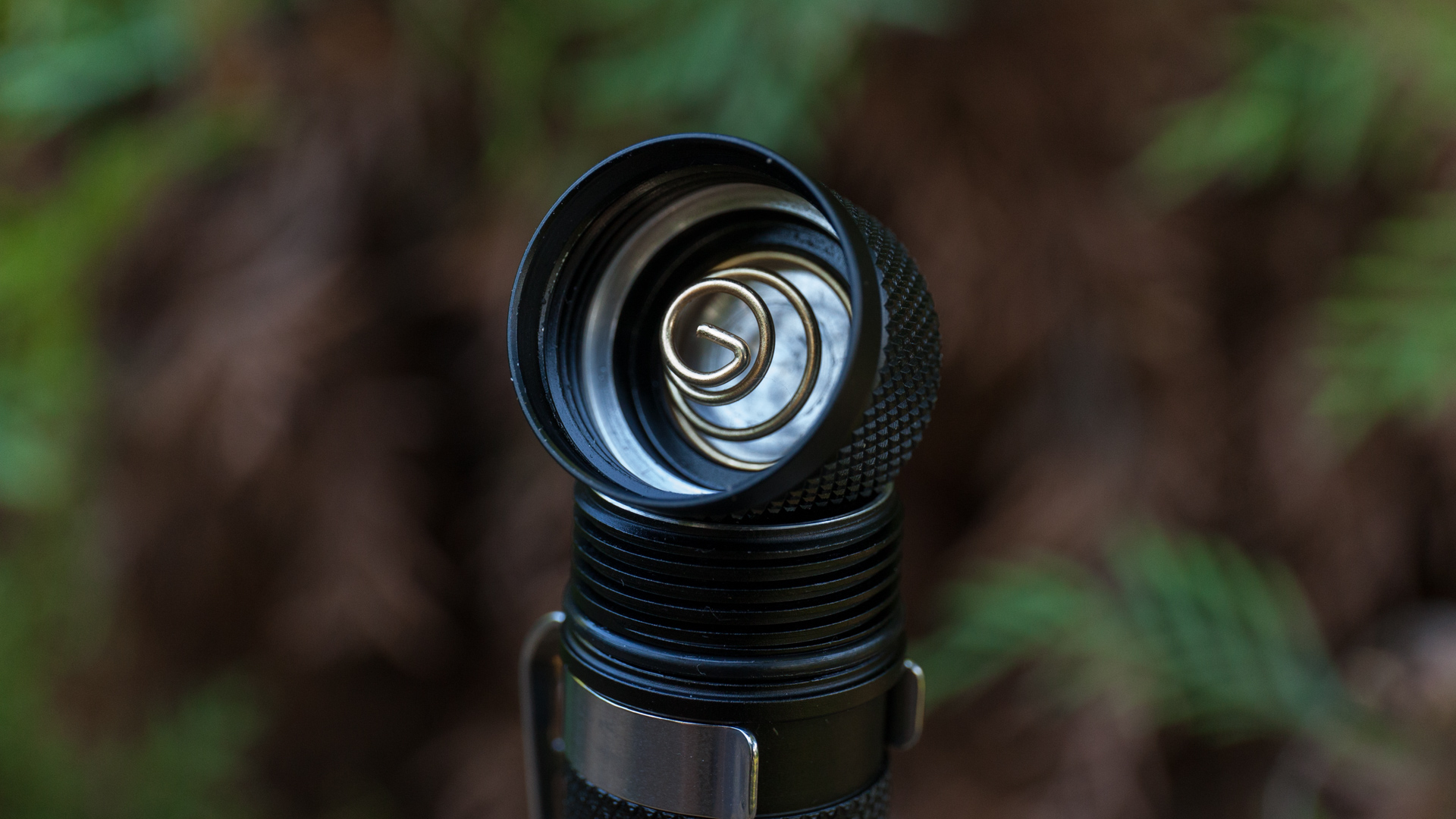 Spring from the side of the head a little thinner. Given the brightness of this model, this thickness is enough.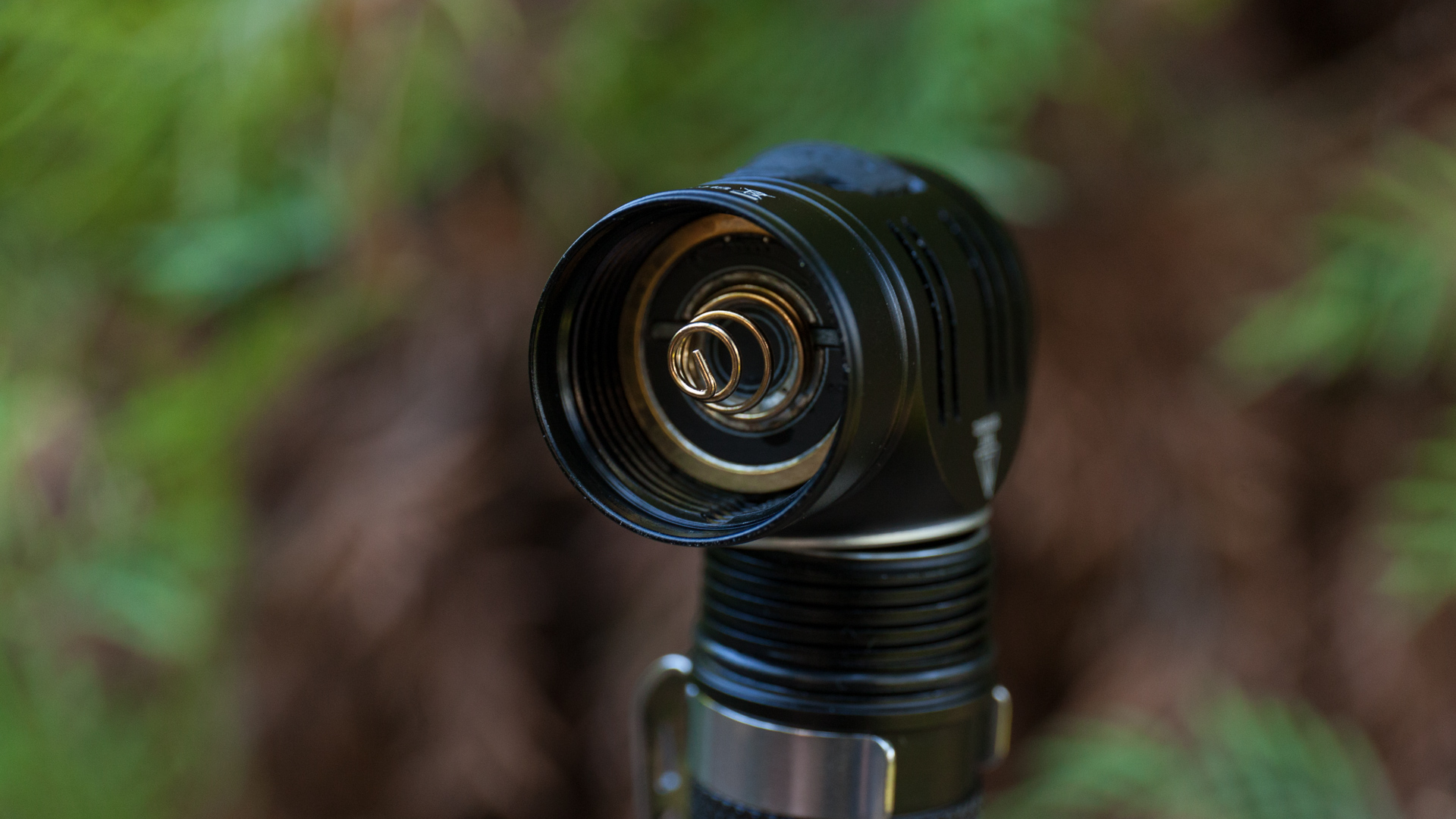 The clip is simple. I do not see any practical sense in installing a reversed Olight style clip here. Sits tight, does not scratch anodizing while scrolling and removing. Taking it off requires a lot of effort. I would even say overly large.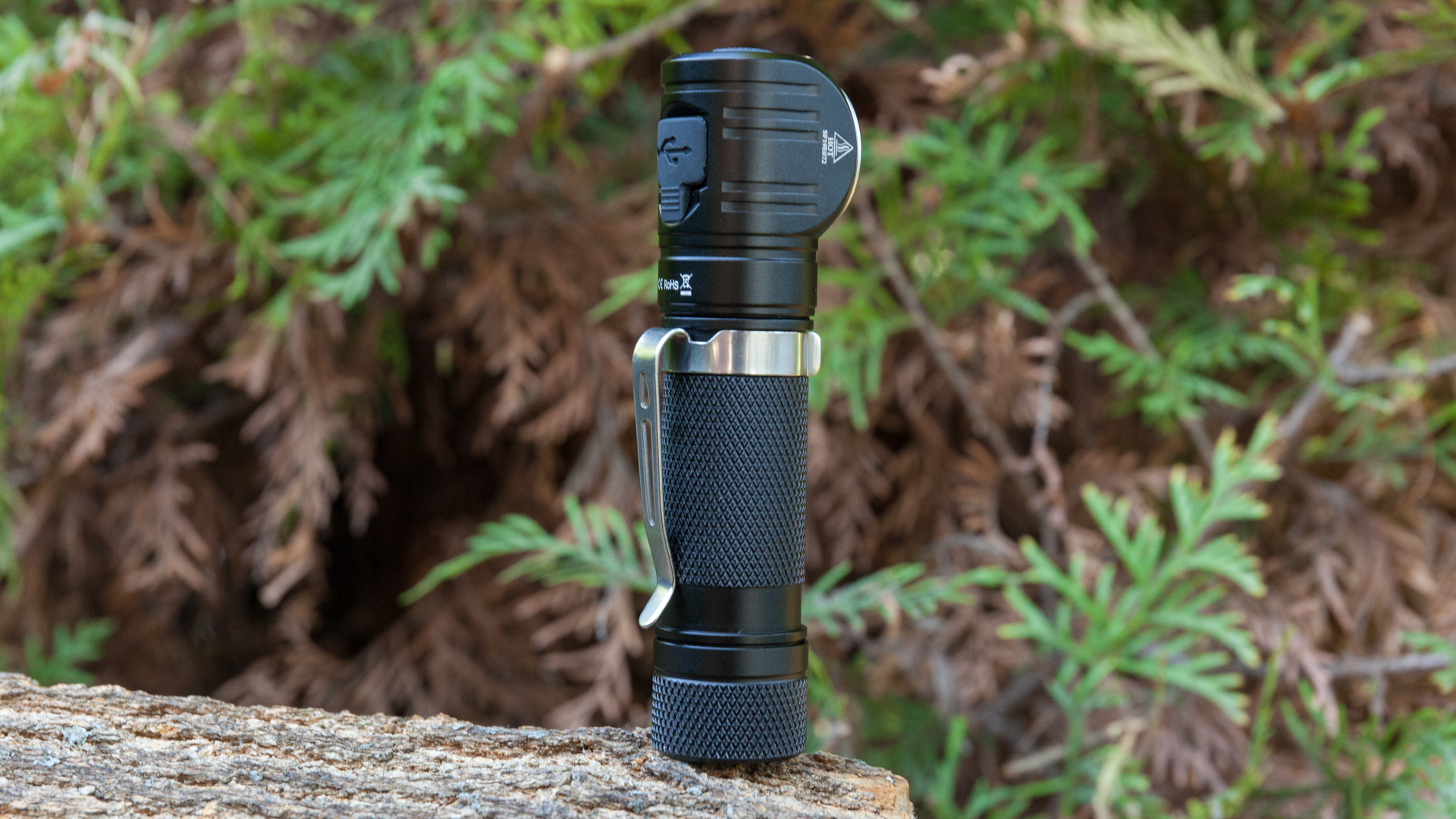 Knurling is the same simple, classic diamond. Threads are well lubricated.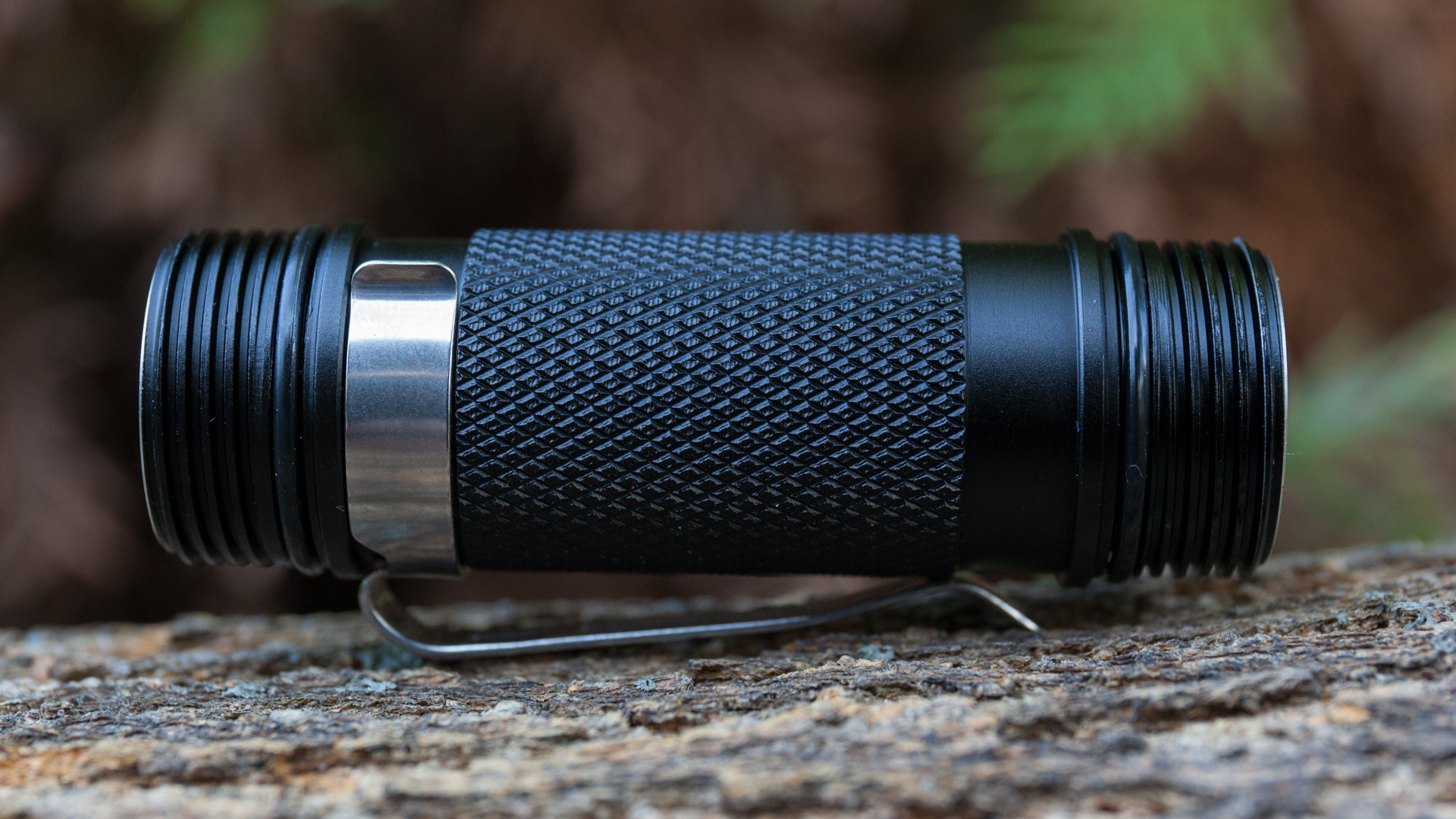 The rubber round button has a red-green backlight and protrudes slightly over the head.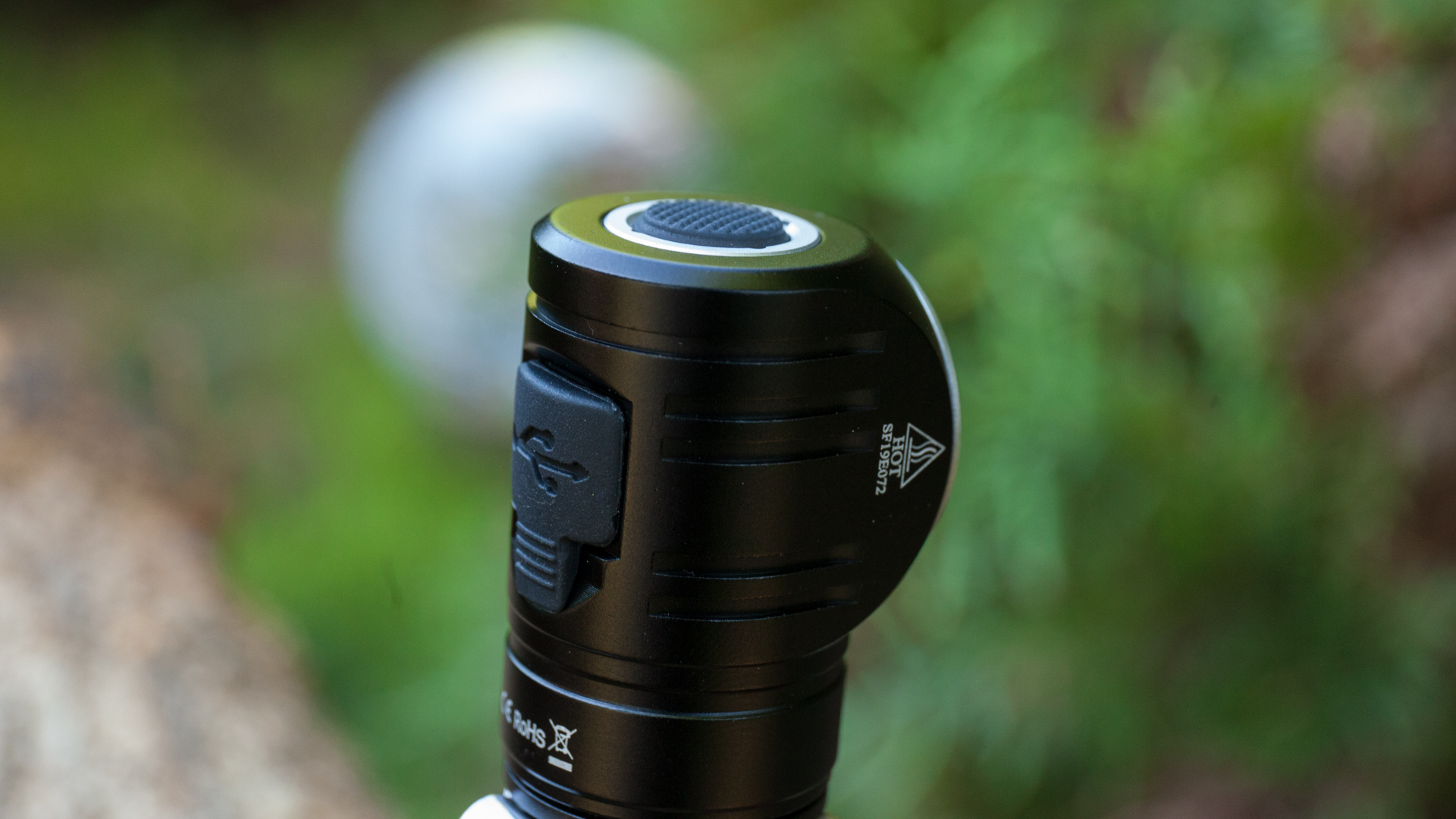 As usual, the micro-USB charging port and the reflector are spaced on opposite sides of the head.
The first is closed with a thick and good-quality plug. It closes tight and is convenient to be lifted.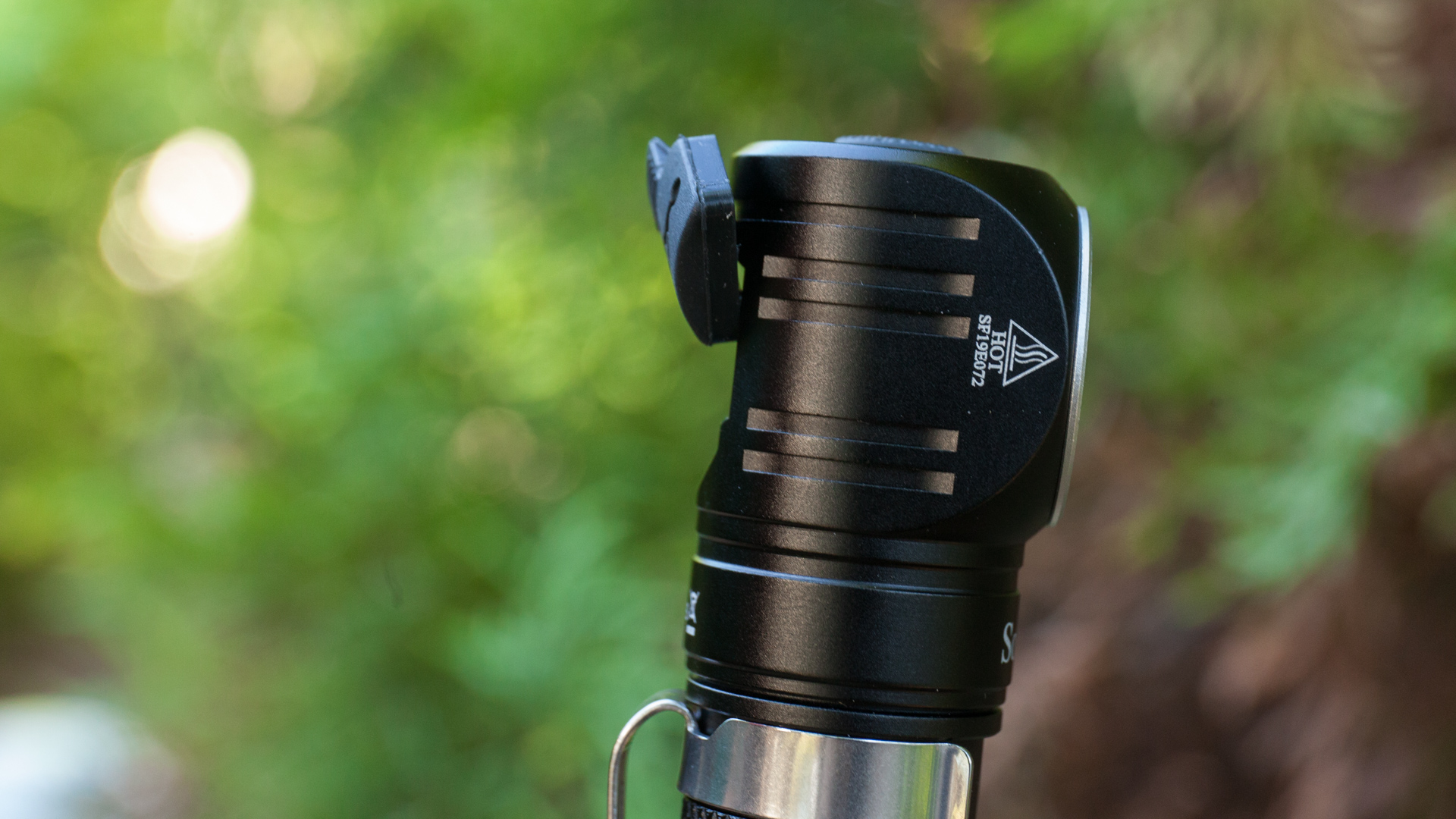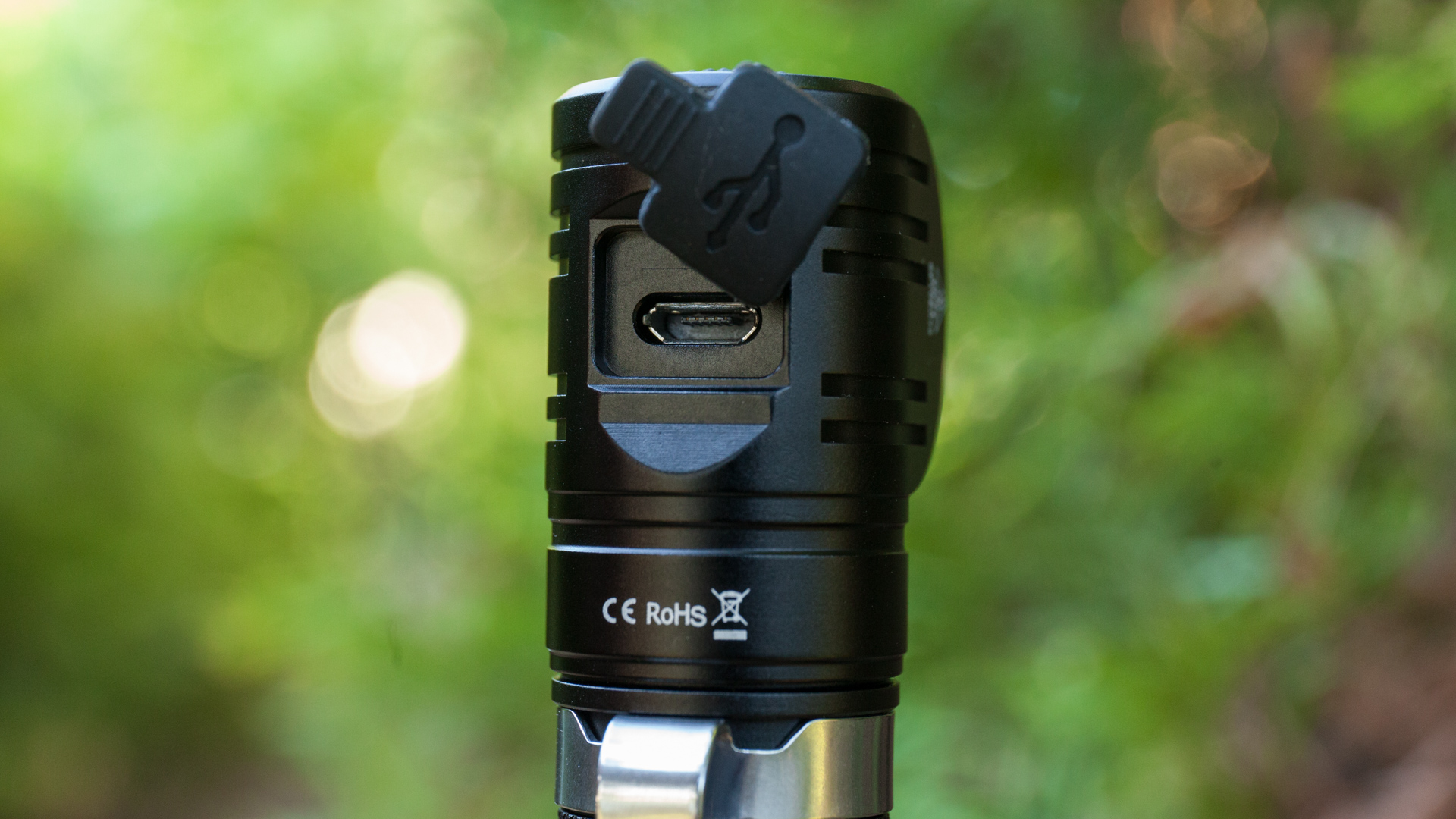 The reflector is shallow, textured with XPL at the bottom. As with all the rest – absolutely regular one.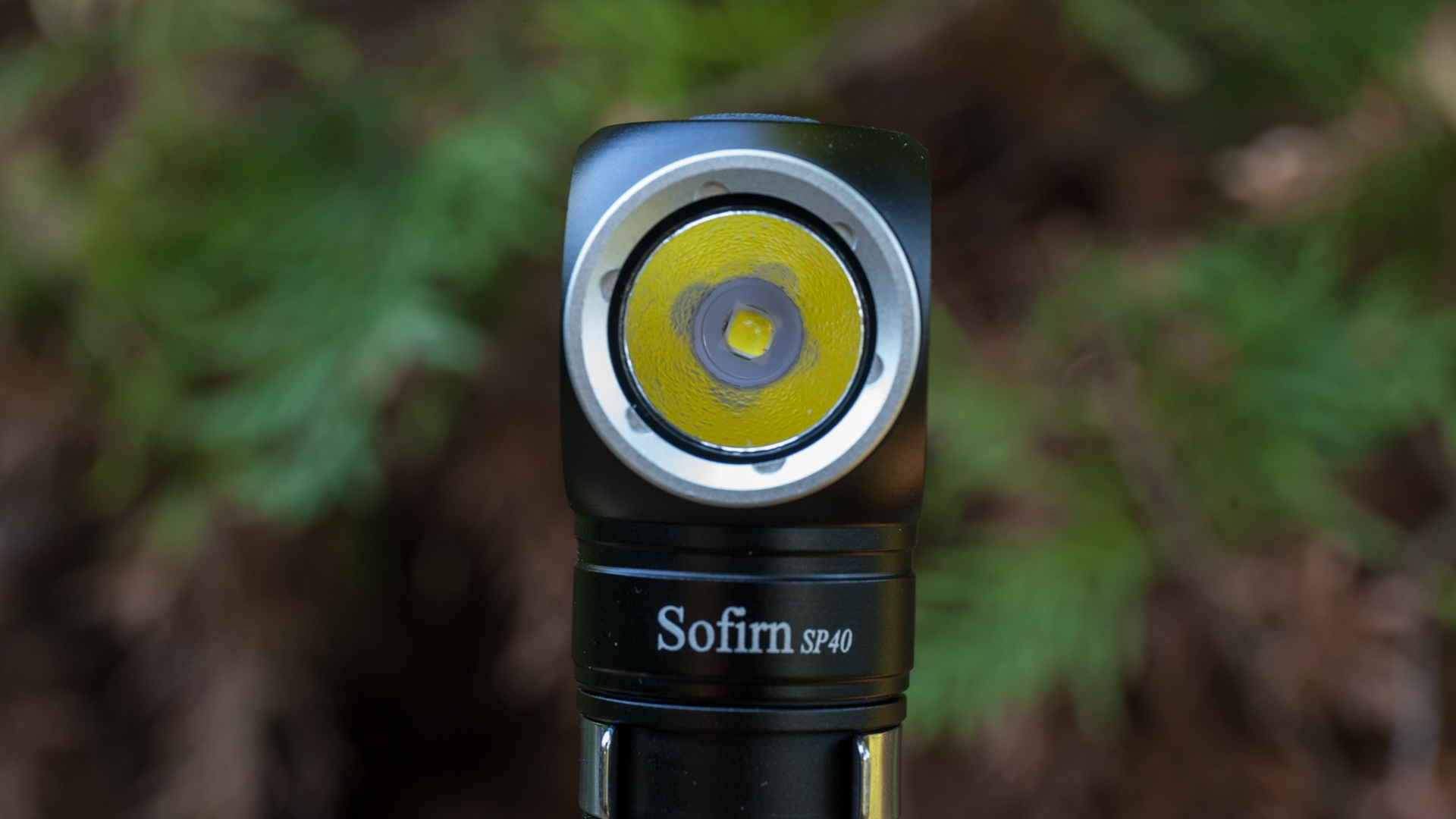 The depth of the cooling fins is rather symbolic. I think that if it were not for charging port placed on the back side, they could be cut much deeper, like in the same H03.

The overall impression of the appearance can be described in one word - the usual. And I don't see much of a drawback in this, in this form factor it's hard to do something new in terms of design. And for sure, if the manufacturer went for it, it would lead Sofirn SP40 from the category of low-cost headlamps. Want a beautiful L-shaped thing? Search in a different price category. Here, the simplicity of appearance is directly linked to affordable price.
As for the build quality, I did not see any obvious disadvantages. Everything is quite normal.
UI

There is no lock mode, as usual we break the contact unscrewing tail cap.
upd There is Lock mode with 4 clicks.
In short, there are no difficulties. Is that unusual for me to see in the headrest brute force holding modes.
Yes, and I would have made instant access to Low on Hold.
Sofirn SP40 PERFORMANCE
There is no visible PWM blink in any mode.
The light distribution is quite common for such a combination of LED and shallow textured reflector, no surprises. For me, a textured reflector is more preferable than TIR optics, because usually I use a headlamp at a distance of 1-2 meters. I consider TIR optic to be it more comfortable at close range. Nevertheless, it is clear that here the side fill is very wide, wider than that of the H1. At the same time, you can compare the color temperature. 5500K is obviously far from the budget 6500K blue of the same S2 +. Personally for me, 5000-5500 are quite comfortable temperature. UPD Now there is a choice of 3000K, 4000K, 5300K light temperature
Yes, there is a clear hotspot in the center in the photo, but this is due to the fact that it was shot in a turbo near the wall. With brightness adequate distance, this will another differently. And the naked eye sees a much smoother transition from hotspot to sidelight.

The battery corresponds to the stated capacity of 3000mah. Charging current is good.
Playing in the same price range with Convoy, Sofirn SP40 has the advantage of more flexible UI and better stabilization. Alas, I expected to see the same thing as in 1x18650 flashlights (i.e., fully stabilized brightness), but I faced the same picture that could be expected from the Convoy. I'm talking about the gradual decrease in brightness as the battery is discharged.
Let's see what's up with the last one in my review of Sofirn SP40
As for the light. I would add the moonlight here in the hidden mode (on hold from OFF) and would make 50-150-400, instead of current gap between 90 and 400 seems to me too large. That is not that bad as it is,wellb, but you could just do better. Although, I admit that this is a matter of taste and someone else will find mode spacing comfortable.
In general, it is normal.
In turbo mode, the flashlight shines quite well. Mid-high by themselves (no matter the gap between them) is quite comfortable. I spent a couple of evenings in the country house with SP40 on, and the seemingly dull 90-mid Mid was quite enough for me. You can move around the site, take care ofBBQ. In the closed space of the garage it is much brighter.
As for those models that I took for comparison, the H03 does not shine much warmer, and it is noticeably less bright at the maximum.
It is clear that work at long range is not the strong point of the such products, but at the maximum Sofirn SP40 gives enough light to illuminate the road ahead at a distance of perhaps fifty meters.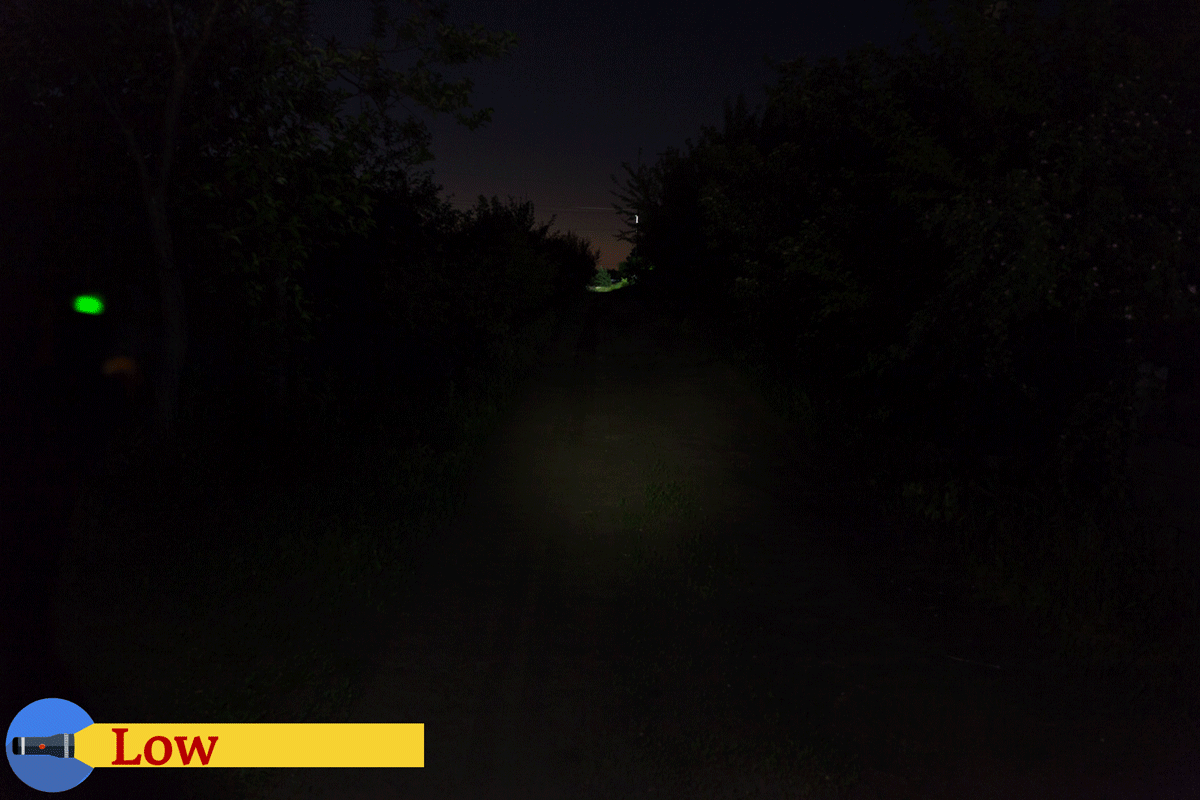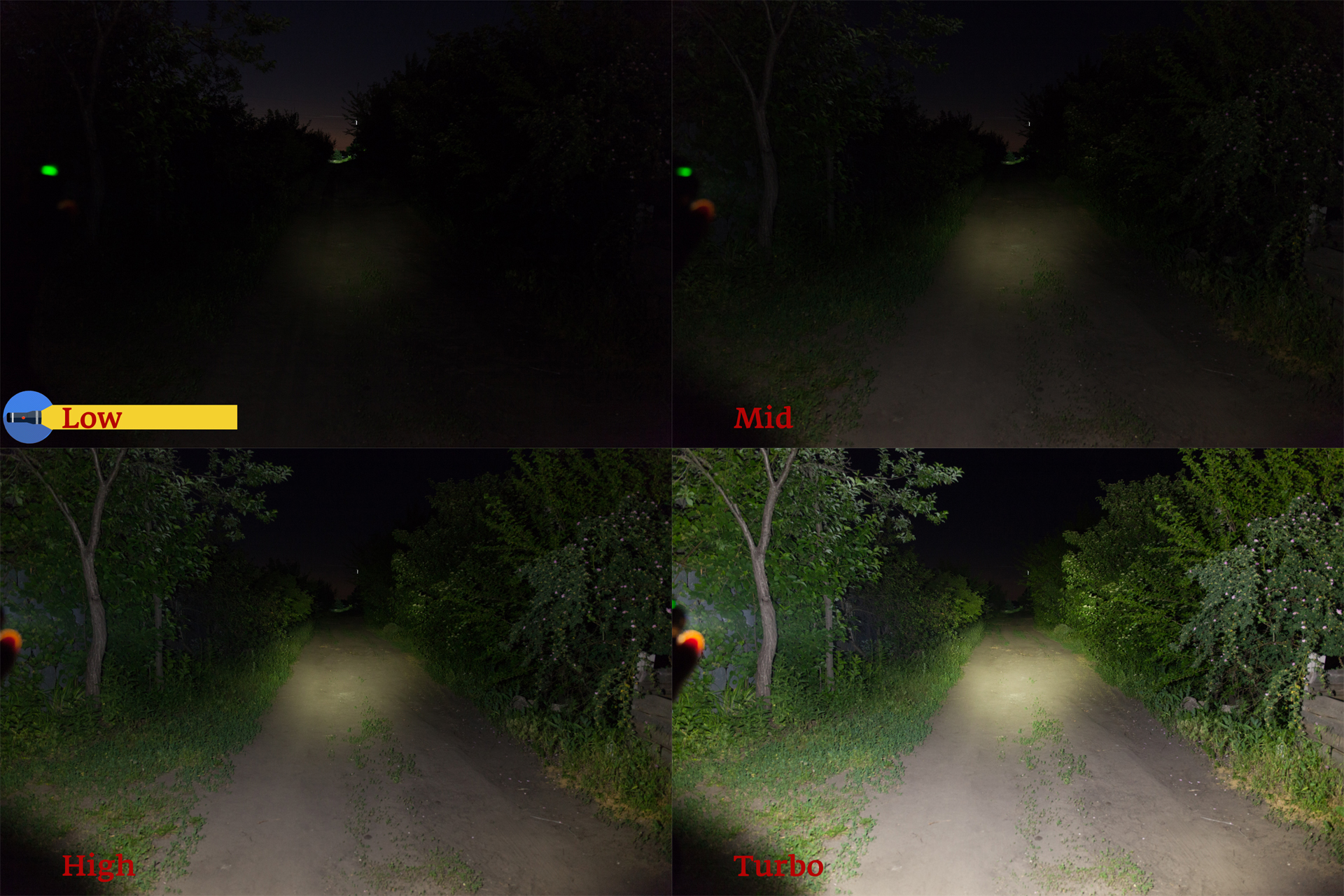 There is video review. It is in Russian and i say the same there , you can simply go to 4:30 and see alive video.
OVERALL IMPRESSIONS.
Was the price of SP40 similar to H03, my impressions would be more negative. Mostly for its budget stabilization. But since we are talking about a budget product, for it`s price, the Sofirn SP40 seems to be quite a good choice. Way more interesting than all that can be found in this price range. I like it more than the Convoy H1 - the price is better, smaller in size, there is built-in charging and better UI. Of course, H1 has it`s own advantage like choice if CT and being easily moded.
Given its affordable price, the Sofirn SP40 can be a good and affordable gift. Yes, and in everyday life for the regular user, this headlamp will work well. The mode set, in general, convenient. In case of need you can briefly light all around in the turbo.
As for the rest, this is quite a usual 1x18650 L-shaped headlamp, which does not show absolutely nothing new. And, given the price, I would be surprised if Sofirn SP does it. In short, a strong middle-range product regardless the price and quite a good thing, if you evaluate the functionality relative to the price tag.
+ generous set with all you need.
built-in charge port
not the coldest light, there is no obvious loss to H03 \ H1
price
build quality and appearance
the ability to use 18350 batteries.
no choice of color temperature
magnet
- no moonlight (not critical)
- no instant access to low
- I would make a slightly different variation of modes, but this is a matter of taste.
stabilization typical for budget products, the gradual slide of brightness as discharge.