Ultrafire UF-T20
Reviewer's Overall Rating: ★★★☆☆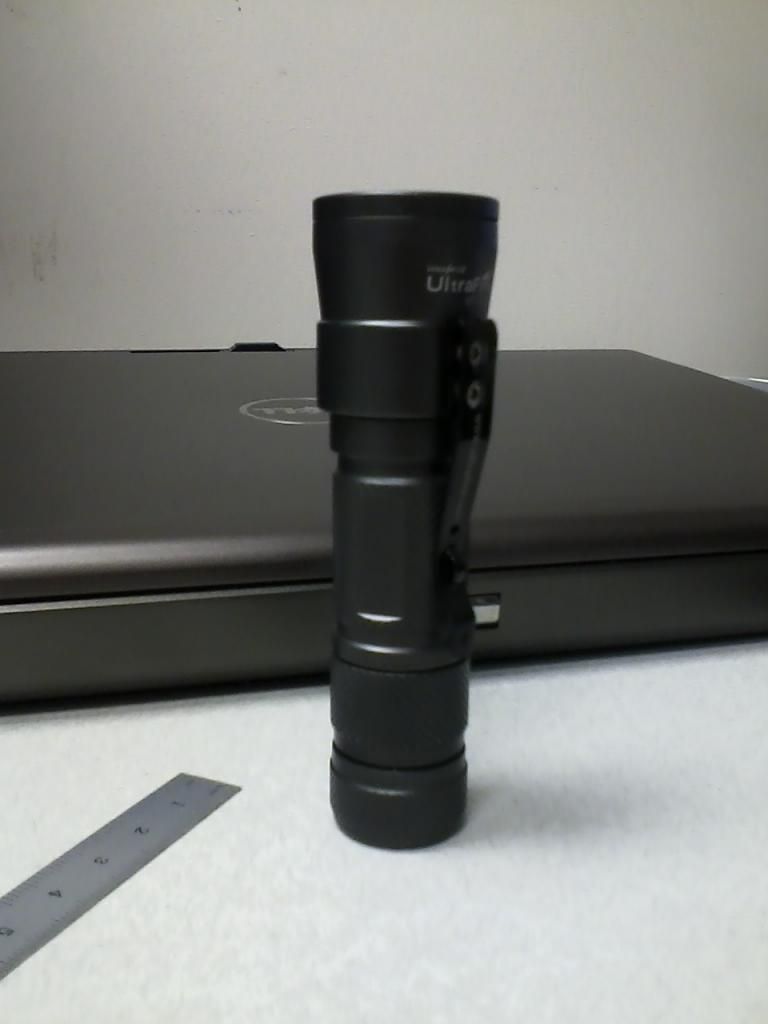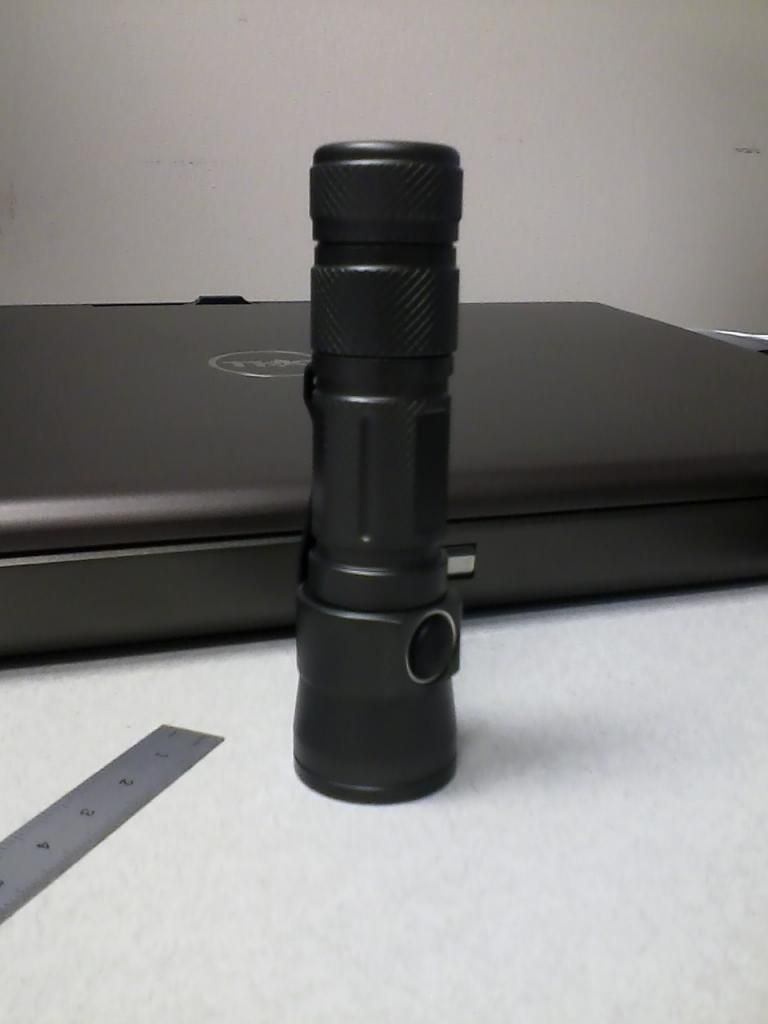 Summary:
Battery: AA, R/CR123, 14500
Switch: Electronic Side Switch
Modes: Ramping, Strobe
LED Type: XM-L
Lens: AR coated (?)
Tailstands: Perfectly (flat w/ magnetic tail)
Price: $27
From: Manafont
Date Ordered: 23-June-2013
First review here so bear with me
Pros (I like):
Design
Overall build quality
Knurling
Anodized threads
Side switch
Clip
Battery configurations (AA, 14500, R/CR123, even got a AAA to barely work)
Cons (I don't like):
* Low PWM
* Electronic switch quality
Features / Value: ★★★☆☆
(I got this when Manafont was running the TFE promotion, so I only paid $17 for it. The design and versatility attracted me, and for $17 I convinced myself that I needed to try it)
The light has an operating range of 0.9-4.2v, and an adapter section with a smaller OD, so it can use AA, 14500, 16340, and CR123 (I have not tested). All of the batteries I have tried fit (protected Eagletac 14500, Alkaline, protected Nitecore 16340), the 16340 is snug on the sides but not too tight. The IU is a side electronic switch that turns on with one click (default is high), holding it for 3 seconds will ramp the light down to low and back up to high fairly quickly. It doesn't stop or blink when at the minimum or maximum so you have to guess. A double click when the light is on will activate the strobe, another double click will go back to the last brightness used. It has memory so when it is turned off and on again, it will go back to the last used brightness setting.
The tail has a magnet in it so it will tailstand any direction on a ferrous surface, and tailstand nicely on any flat surface.
The PWM is terrible. I had to make a new paragraph for this one. It was very noticeable to me, waving your hand in front of the light makes it looks like you're in the Matrix or a dance club. It has the lowest PWM (by far) of any of my lights (regular nanjg-105 drivers, Authentic Ultrafire 14500 , Smallsun ZY-A629) and is audible. If PWM bothers you then this light is not for you. I like the side switch, not sure about the ramping yet, but the strobe is hidden with a double click (nice, unless the switch is not working right, see below).
Design / Build Quality: ★★★1/2☆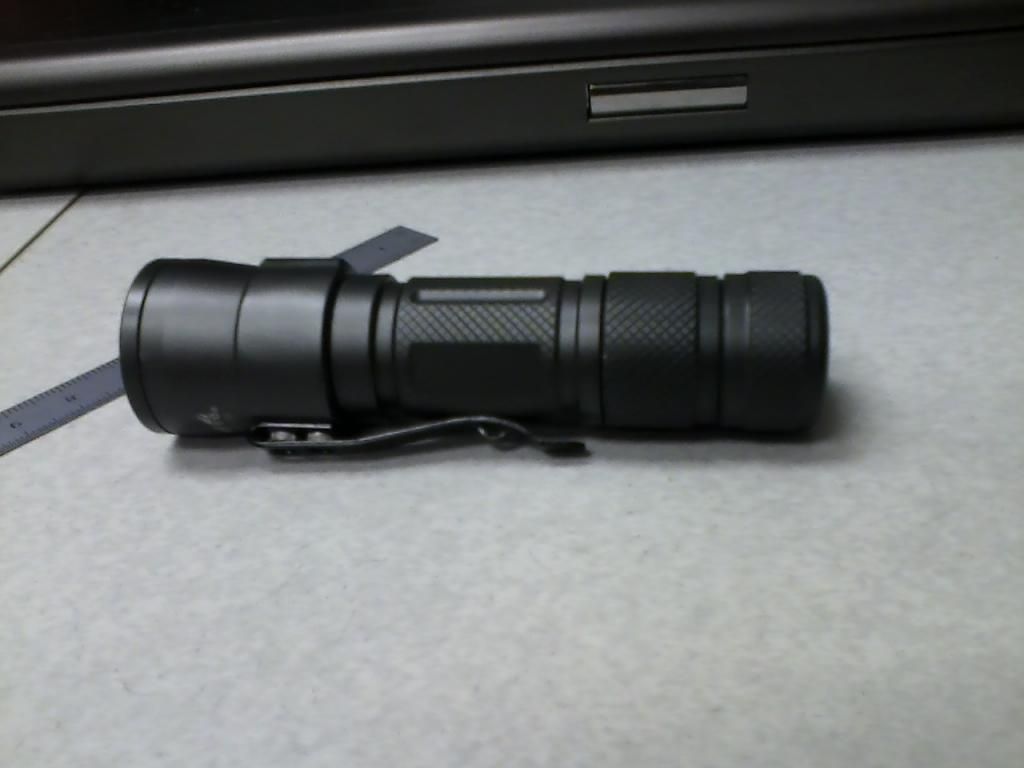 Looks like Ultrafire took this one seriously. O-rings everywhere there should be one (bezel, on top of lens, between each section), threads are anodized on the battery tubes and end cap so lockout is possible. Threads are greased and smooth but maybe a little small, it's possible to cross thread it if you're not careful. The knurling is shallow but it actually gives some decent grip and looks and feels like a higher end light. The anodizing is stated as HAIII, not sure about that but it does feel tough, has a nice matte finish that is much better than the Smallsun ZY-A629, or my other Ultrafire. With that said, there was one chip in the anodizing when I got it, so it wasn't perfect, just very good.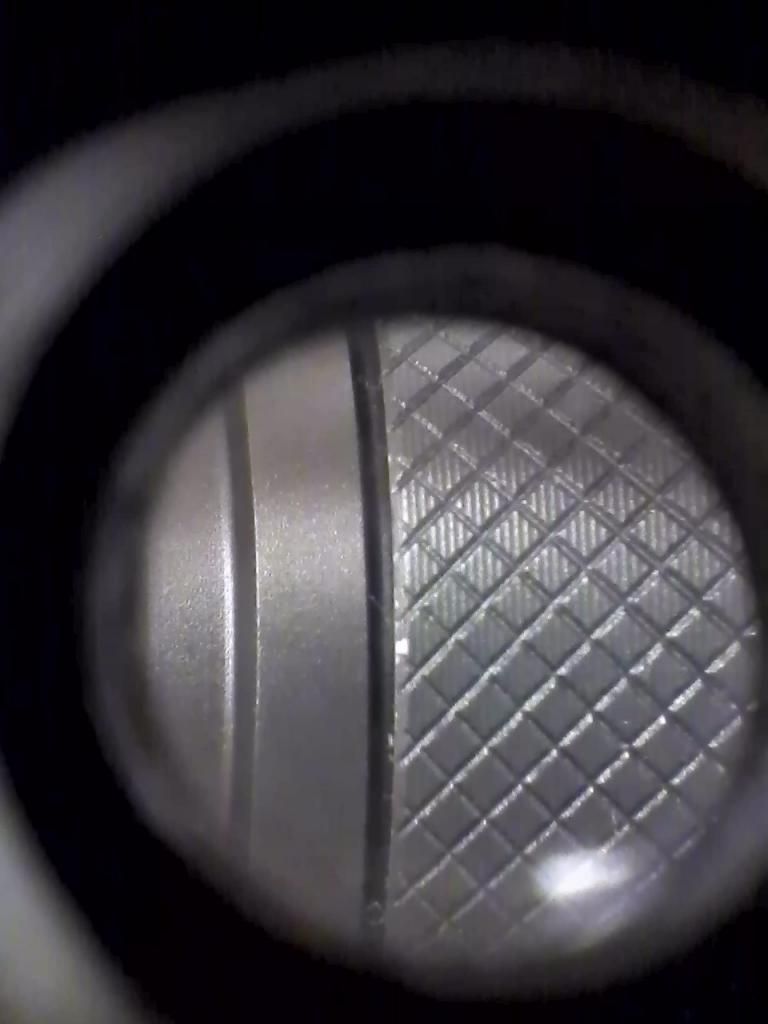 Other details: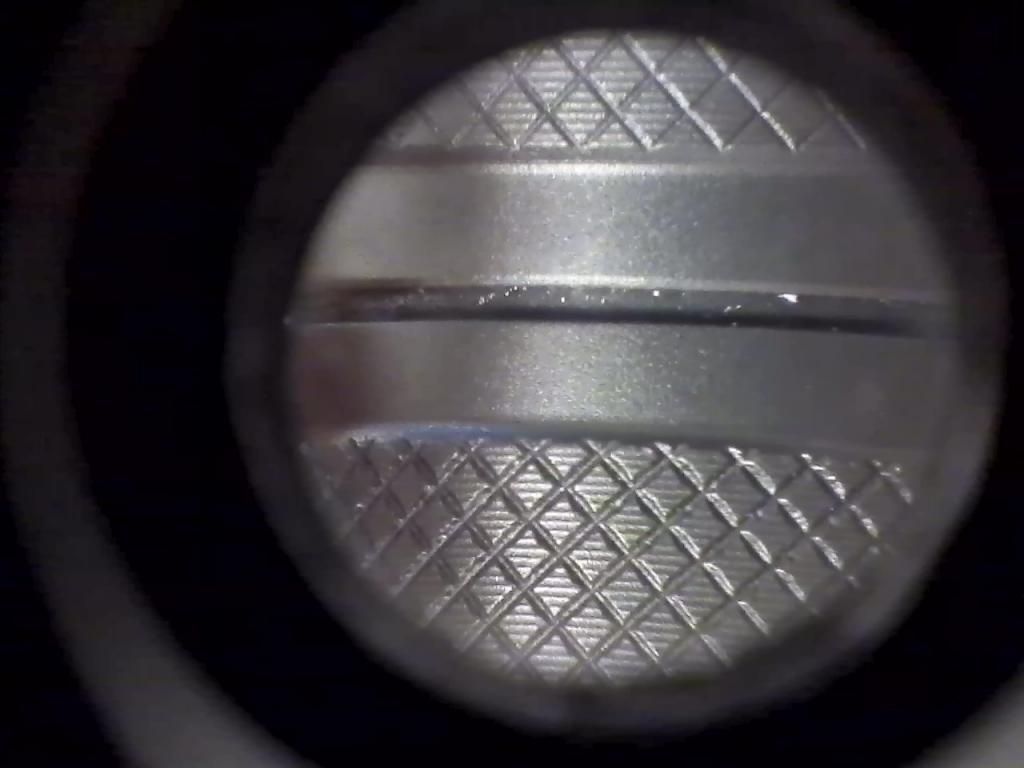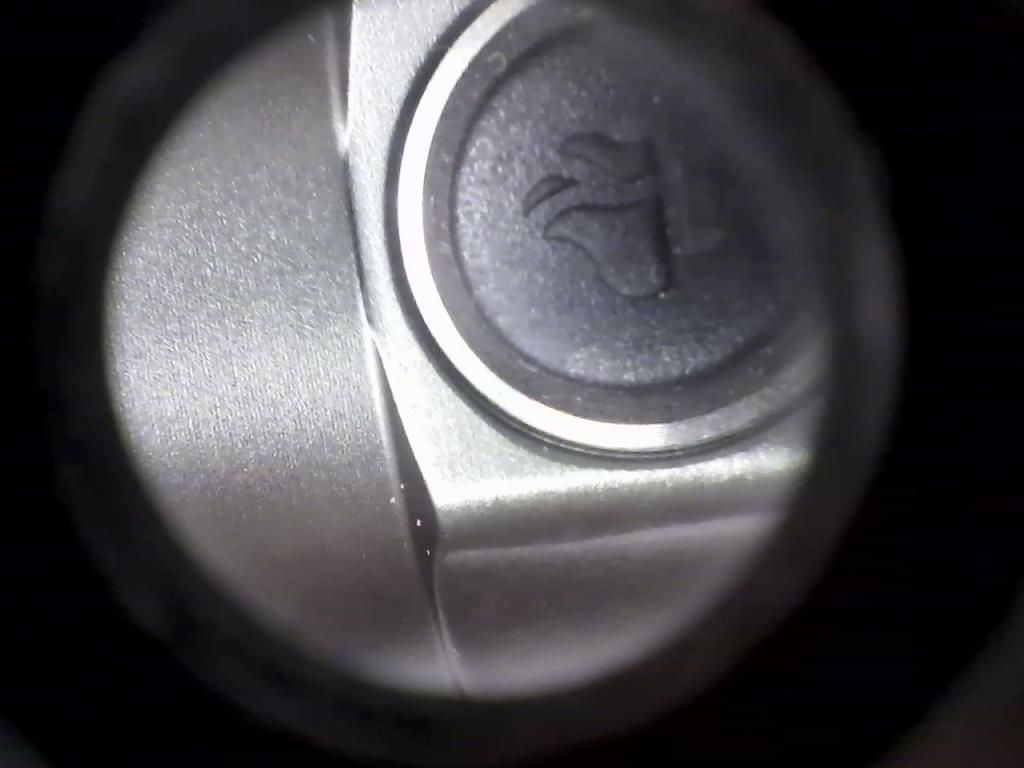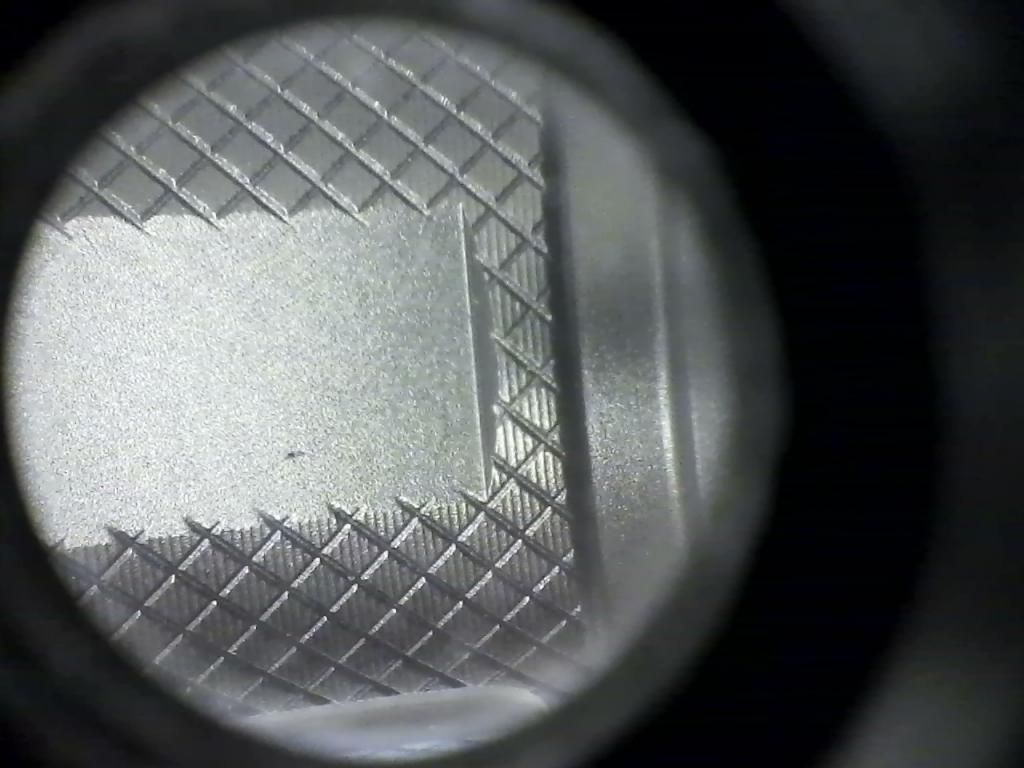 The switch is the one gripe I have here. Initially it was good, with a nice click to let you know when you've activated it, but now it is acting faulty and not activating when you feel the click, and I have to firmly press in a downward direction toward the tail to get it to activate. Very disappointed with this, if the switch fails it doesn't matter how nice the light is built. I would give it 4 or more stars but the switch has soured it for me.
Battery Life: (not tested yet)
Light Output: ★★★★☆
It seems pretty good here, with a Li-ion the output is about 400 lumens on the mrmatt guesstimate scale (don't have a meter

…yet). Comparing to a MT2C the output is about the same, with more flood due to the XML vs XPG. With a NiMH rechargeable the output is much less, useable but hard to see the back of my yard (~40yds), so it definitely needs the higher voltage to put out the light. Hopefully I can get some beam shots
Summary: ★★★☆☆
I like the form factor, battery versatility, design, feel, but the low PWM and faulty side switch are two big things that take it down for me. This could easily be a 4 star light, if only the switch would work all the time I would give it 3.5 stars. I don't feel like it is worth $27 as is, there are other lights in that price range I would go for, or save up and go to the next price tier. Not sure how this will be as a host, I will definitely be digging into it though. Such potential…
(edit 8-2-13: I've been carrying it for a few days and the switch has been working better, still not 100% but enough that I'll reassess this as a 3 star light. At $17 I'm happy with my buy, $27 is still too high in my opinion. It's my favorite to carry in the 16340 configuration, finish is much nicer than the 602C host)