The flashlight was sent by Wurkkos for review.
Here's the product's link: Wurkkos TS10




The flashlight comes in a simple cardboard box.




The following accessories are included in the box:
User manual
2 x replacement o-ring
pocket clip
wrist lanyard
14500 cell


The TS10 comes in different available colours.
I've chosen to go with the silver variant.




The body of the flashlight is completely smooth, with some tear drop engravings on the tail side.




The head makes use of some heatsinking grooves, which also allow for better grip when untwisting the head.




The included dual direction pocket clip provides firm retention and maintains quite a slim profile.




An electronic, tail-mounted switch is used to control the operation of the flashlight.
It's worth noting that the switch sits flush with the surface of the tail, which allows the flashlight to tailstand.




The head makes use of a slightly protruding bezel in order to protect the glass lens.




Looking into the head, we can see 3 x CSP 90 CRI emitters along with a TIR lens.




Additionally, Wurkkos has integrated an additional 3 AUX LEDs (red in my case).
I have to admit that a triple emitter + aux setup in such a compact design is really impressive.




The driver seems to be press fit and glued into place.
A brass tab is used as the positive terminal of the flashlight.




The head side threads arrived cleanly cut and adequately lubricated.




The flashlight uses a dual tube design, in order to allow the electronic switch mounted on its tail to work correctly.
It's worth noting that the tail and body of the flashlight are glued together.
Looking down the tube, we can see a sort bronze spring being used as the negative terminal.




As said, the TS10 also comes with a Wurkkos branded 14500 battery in the bundle.




The battery is button top and its advertised capacity is 900mAh




User Interface
The TS10 comes with Anduril 2 firmware.
I think that the decision of Wurkkos to use the aforementioned firmware is excellent.
I won't go into the details of the Anduril 2 firmware, but I'll say that it's one of the most exciting flashlight firmwares around

Here's a picture of the UI's capabilities: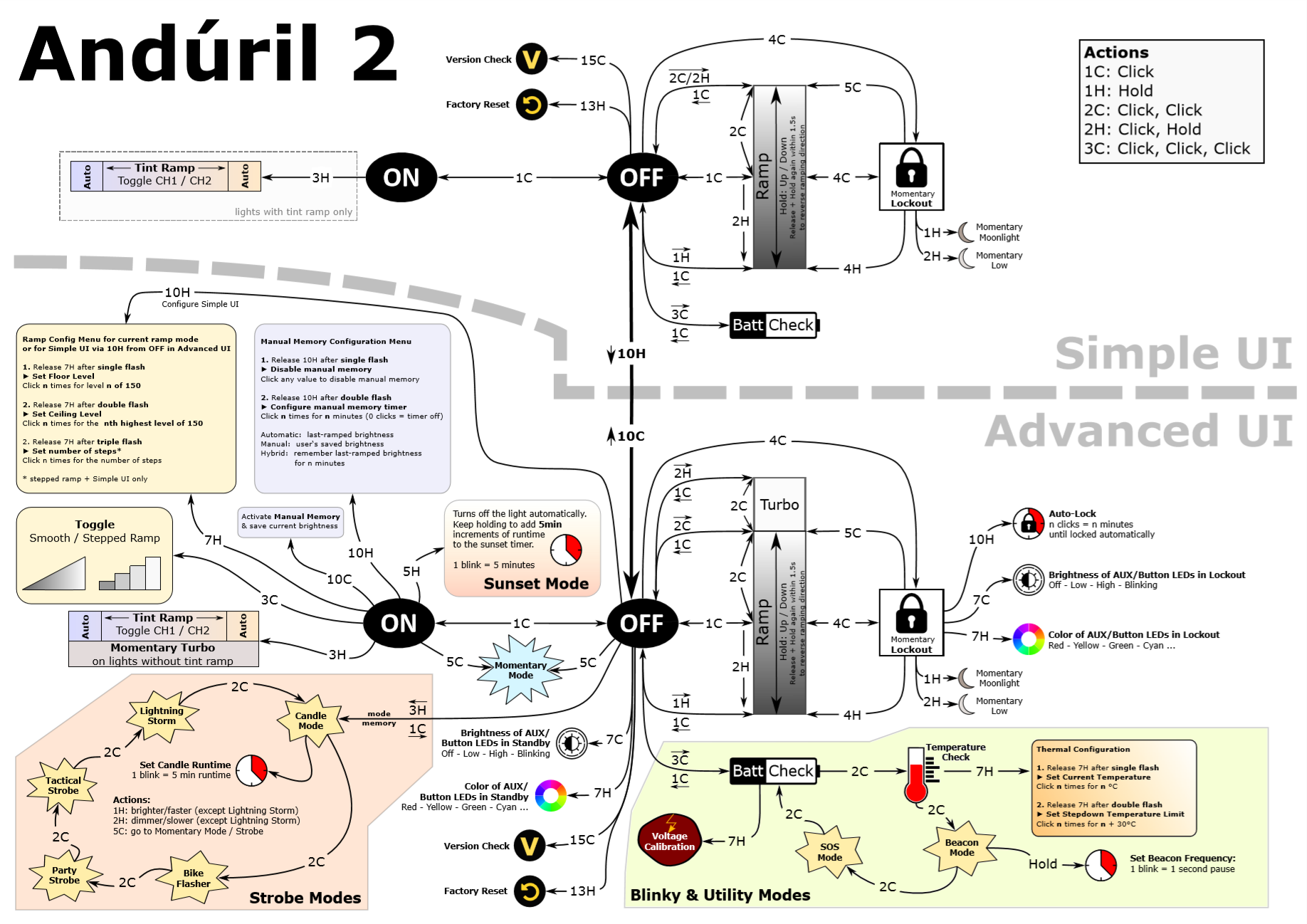 Output
I've performed my measurements using the included 14500 cell.
Turbo outputs 1508 lumen at turn-on.
I have to admit that the output is very impressive for such a compact light.

Of course, Turbo's output is sustained temporarily due to thermals (thermal regulation graph coming soon)
Since the Anduril 2 support stepless dimming, the user can select any intermediate output level.

Beamshots

Here's a few outdoor beamshots.



Final Thoughts
I have to admit that the Wurkkos TS10 is one of the most exciting EDC flashlights i've encountered in the recent times.
I'm a big fan of its compact form-factor, the triple high CRI + AUX emitter setup, the Anduril2 firmware and of course its very afforardable price