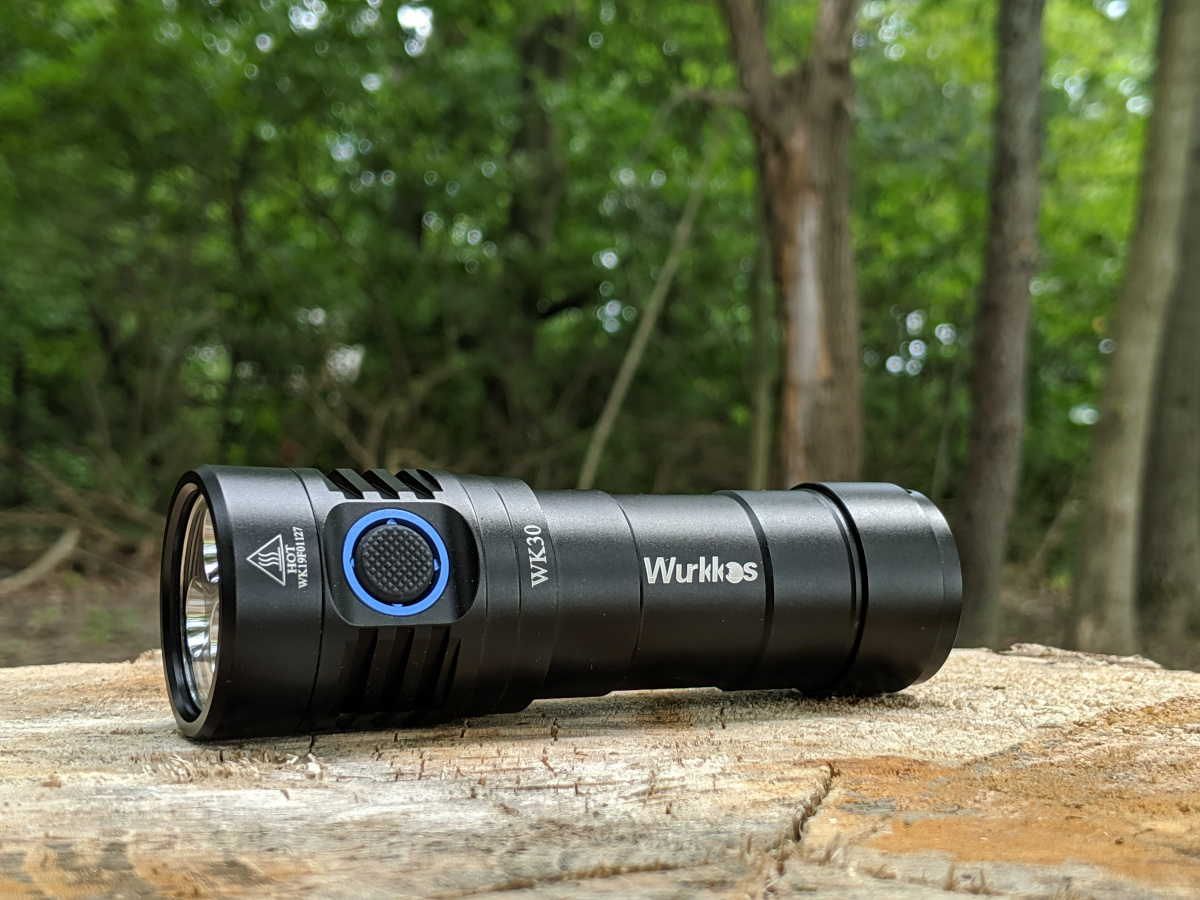 Disclaimer: I was kindly offered the Wurkkos WK30 flashlight for review. Amazon link (non-aff)



General Info:
The Wurkkos WK30 is a new White / Red / UV flashlight, powered by a 26650 (or 18650 or 21700) battery. It is micro-USB rechargeable and comes with a 5000mAh Wurkkos-branded 26650 battery, among other things. The Sofirn 4000mAh 21700 that I tried did fit, but was definitely snug length-wise. The white LED is a Samsung LH351D 90-CRI 5000K, one of my current favorite LEDs: good lumen output, no obvious tint-shift, my fav CCT, etc. The red LED is a Cree XP-E2 (the product info says XP-E, but it looks like an XP-E2 to me). The UV LED is said to be made by LG, but no model numbers or specs are given for it.



Fit & Finish:
The quality of the WK30 is great. The anodizing is has a nice, satin feel to it. It has a good solid heft to it. The threads are relatively square and smooth, if slightly thin. The bezel appears to be glued on, at least I was having difficulty removing it by hand. The switch retaining ring is a nice blue color which adds a small pop of color. The USB cover seems thick and well secured.



Runtime:
A nice, flat regulated runtime. The light ran at 12 lumens for a long time before eventually shutting off with a measured battery voltage at 2.75V. Between the mass of the light and the timed stepdown, the light doesn't really get too hot; it seemed to max out around 50°C. There's also "Advanced Temperature Regulation" at 50°C in addition to the 3 minute timed stepdown. I really wish they wouldn't do this. If you have ATR, you really don't need a timed stepdown.





Operation:
The flashlight is operated entirely from a single side-mounted e-switch that has battery indicating LEDs under the switch cover. I could write out a UI description in my own words, but I'd really just be interpreting the already-clear instructions that Wurkkos provides, so I'll just paste those here. What I will say is that I normally don't like long-press for off. But in the WK30, it's a pretty short "long press" and really not annoying. Much better than some other lights (looking at you, Wuben E05). Also, I was concerned that the UI would be overly complex or confusing by having 3 different colors at multiple levels each. While the UI is different than other lights, it's actually pretty easy to use. So here it is:
In the state of power off…
Single Click: enter white light memory level, click to cycle through Eco-Low-Med-High lighting modes, press about 1-2seconds to turn off.
Double click: turning into red light mode, click to cycle Low-Med-High lighting modes, press about 1-2 seconds to turn off.
Triple click: turning into UV light mode, click to cycle Low-Med modes, long press to turn off; double click to enter white light memory mode.
Quadra click: lock out all function, click four times able release lock mode.
Long press:enter white light Eco mode, click to cycle Eco-Low-Med-High lighting modes.
Notice: Double click continuously to enter strobe modes, single click to cycle strobe-SOS-beacon, then double click back to normal modes when on strobe mode.(Only on White/Red memory level)



Misc Info:
This came packaged in a relatively nice cardboard box, and contained everything you'd need to run it: the flashlight, a Wurkkos-branded 5000mAh 26650 battery, a USB cable, spare o-rings, lanyard, battery spacer, and instructions. Overall, a nice kit for the asking price ($37 or so as of the time of this writing).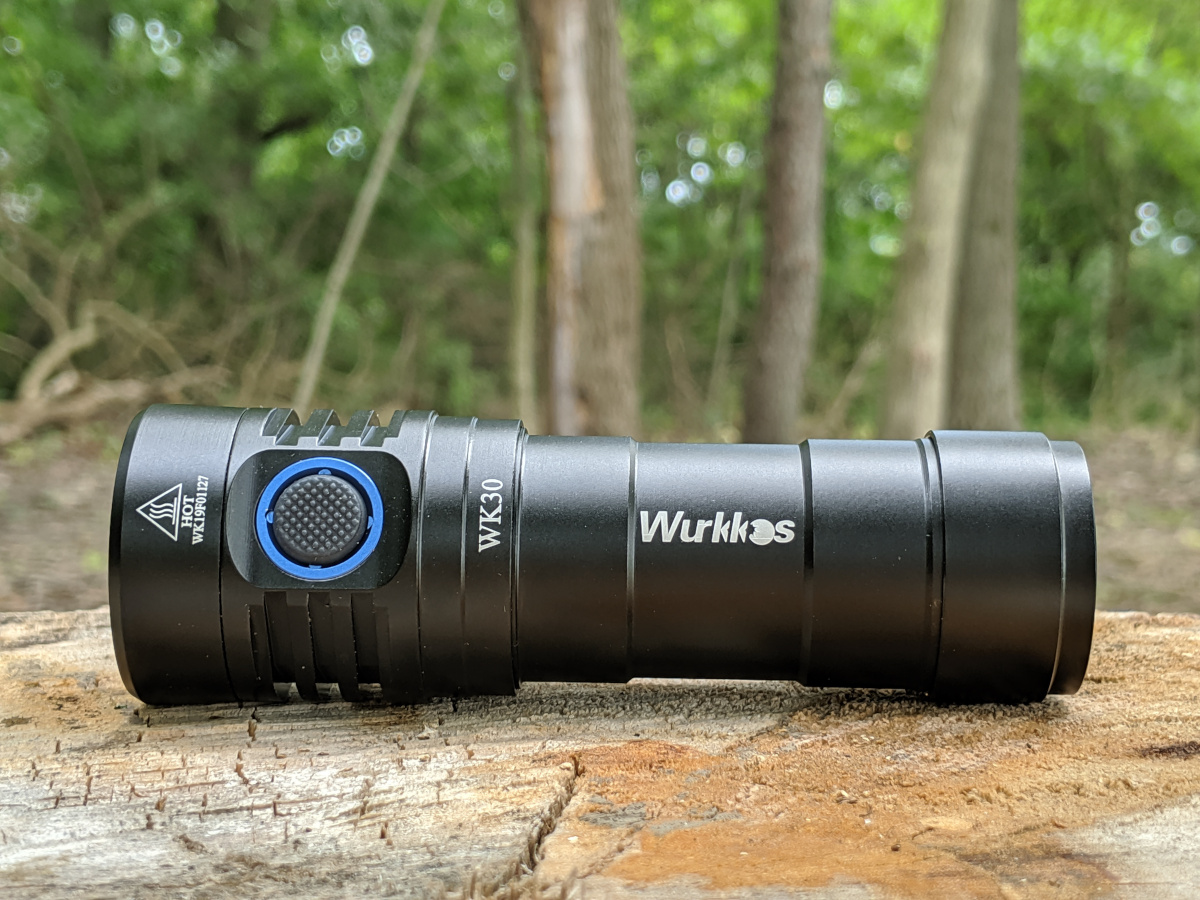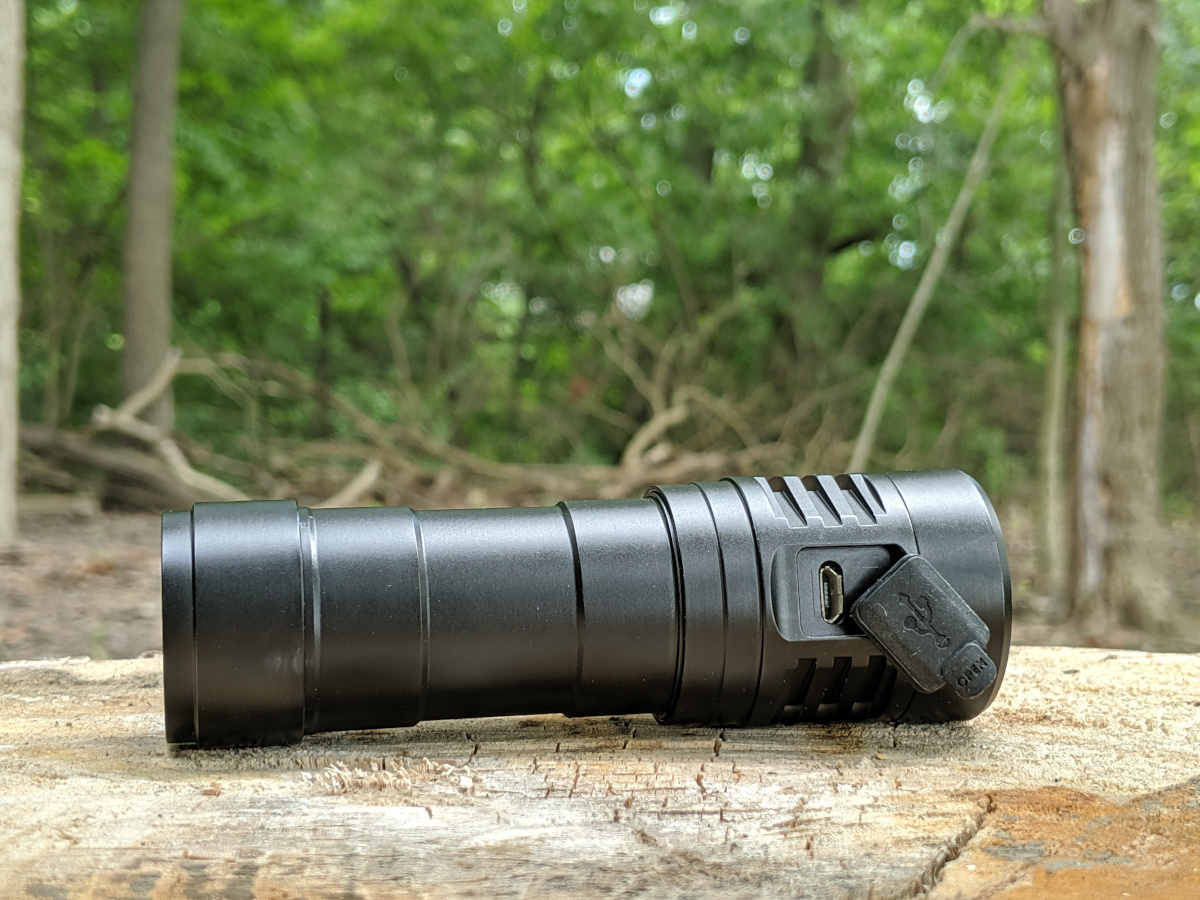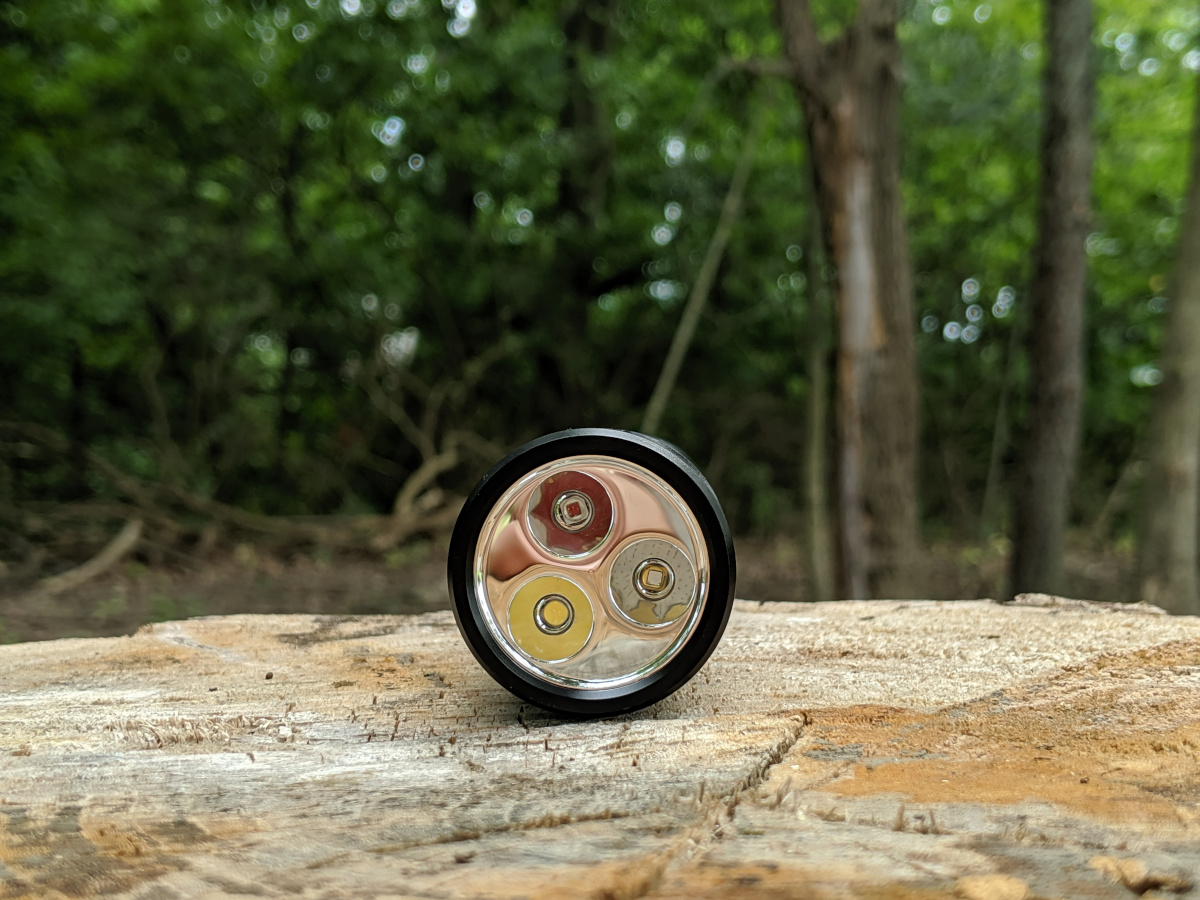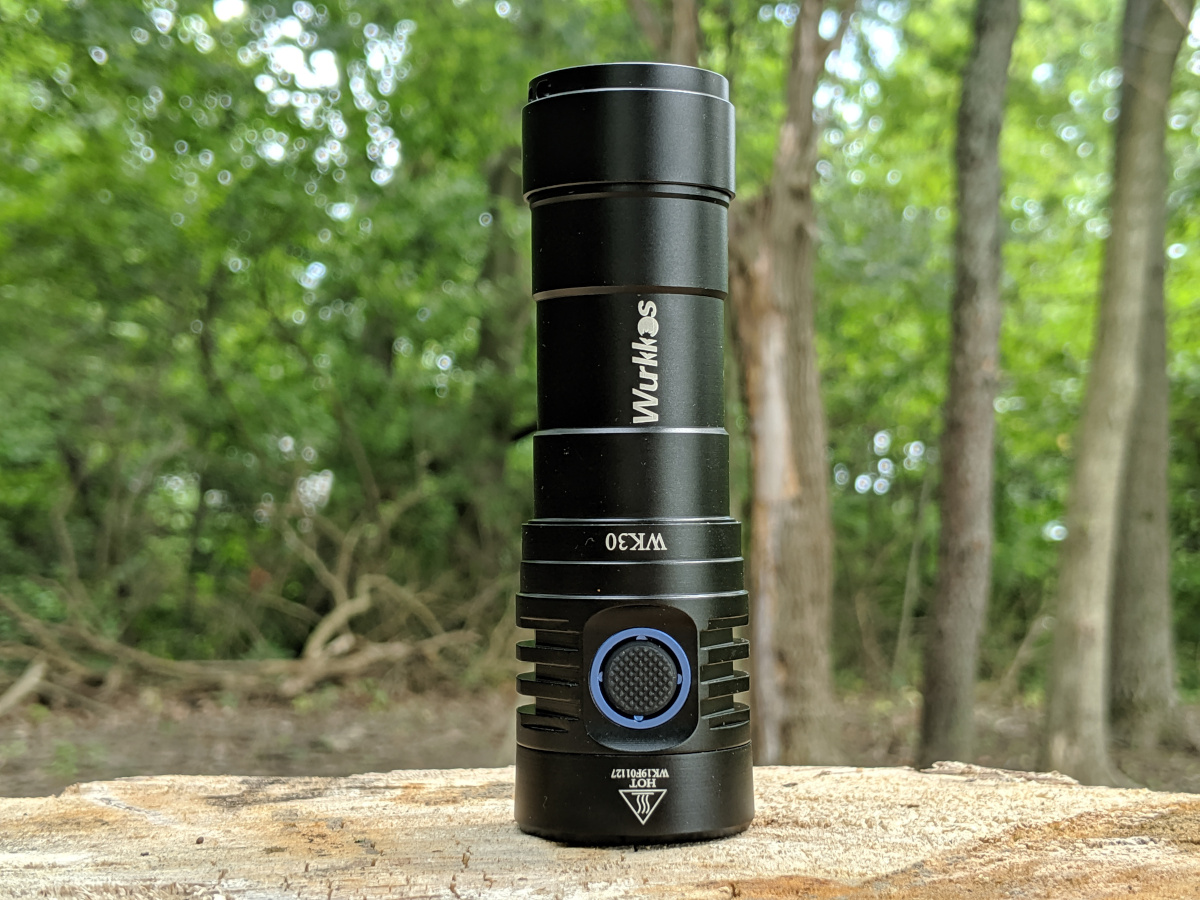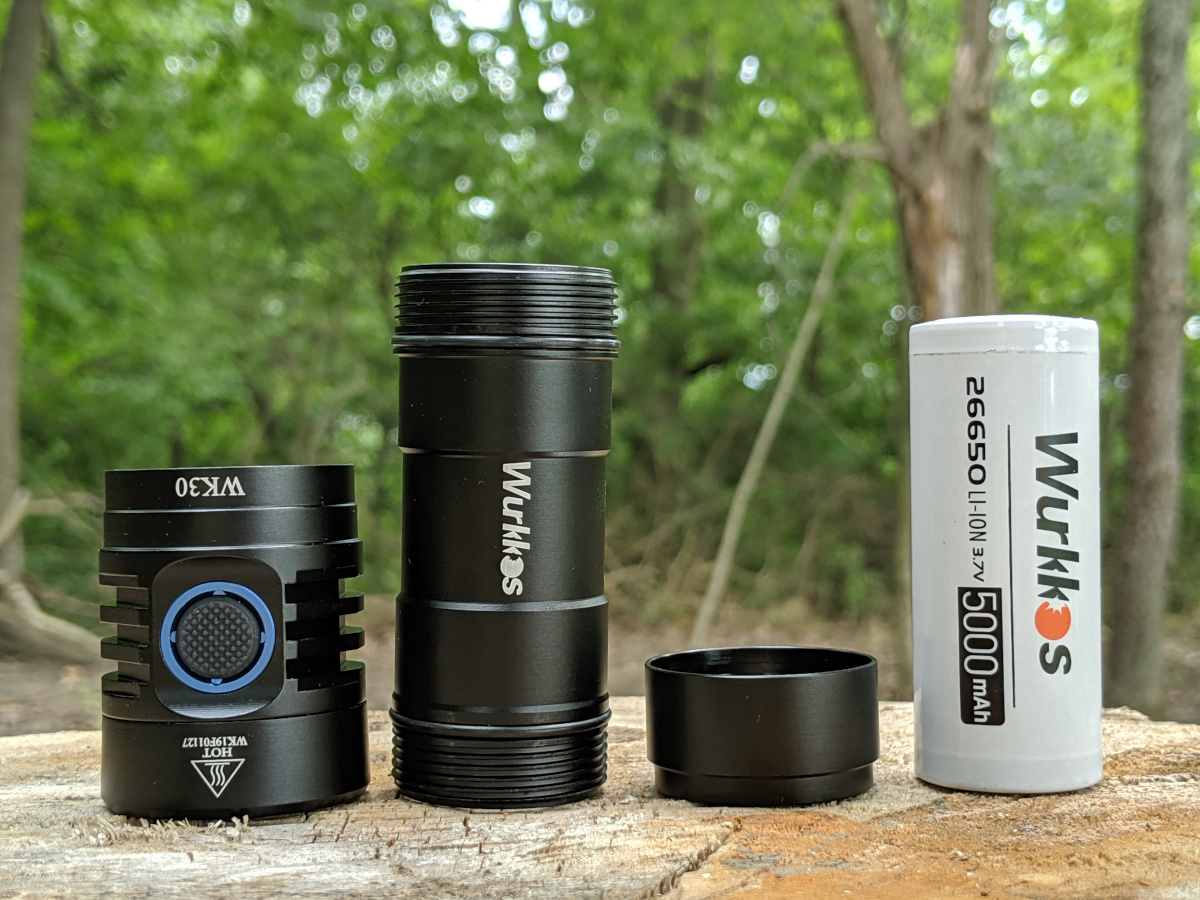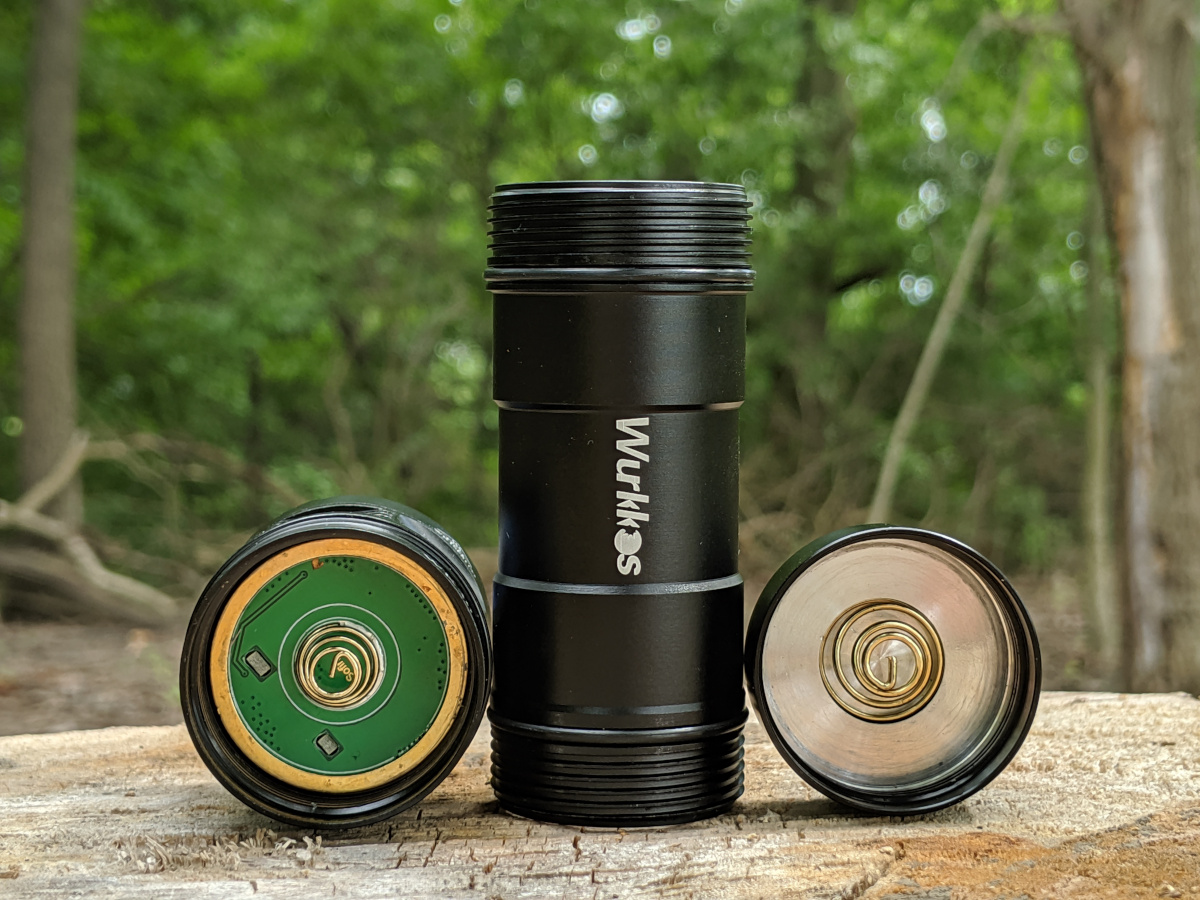 Here's the WK30 with a few other well-known lights. Left to right: Convoy S2+, Wurkkos WK30, Sofirn SD05, and Emisar D1S