Review X-Power Galaxy AA XP-G R5 4C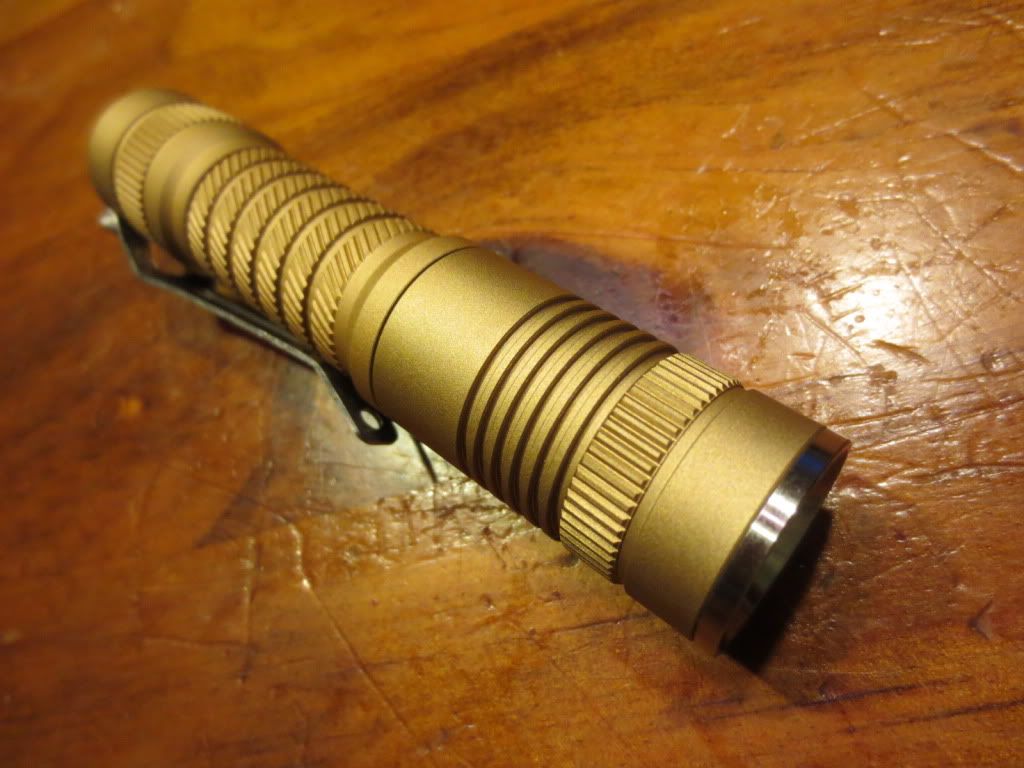 | | |
| --- | --- |
| Battery | AA/NiMh/Li Primary/14500 |
| Switch | Reverse Clicky |
| Modes | 4 – Memory L/M/H/Disco |
| LED type | XP-G R5 4C |
| Lens | Glass |
| Tailstands | Perfectly |
| Reflector | OP |
| Price Paid | $34.50 |
Available HERE
Pros:
Extremely well built
Low Low
GREAT pocket clip. Springy and low profile.
Memory
Heat Sinking
Light Weight for size.
Cons:
EXTREMELY LONG for what it is!!!
Cost
Loss of modes with 14500
Really need button top cells without modification
Summary:
My new EDC. Easily the best built light I have.
I have fought getting into the realm of 14500s up to this point, but after taking a chance and putting a 14500 in my MARATAC AA , I decided to take the plunge.
Features / Value: 4 1/2 stars
This is a relatively expensive AA light. That being said, it is so well built, I can't bring myself to give it too hard a hit on Value.
Design / Build Quality: 5+ stars
The anodizing on this thing is a work of art. Threads came dry as a bone, and aren't square, but are deep and absolutely perfect. Diagonal knurling makes light very grippy. Pocket clip is the best I have seen, and is easily removed. Did not find a single sloppy piece on the entire light.
Battery Life: TBD
Will get runtimes if there is interest, but here are the tailcap draws:
NIMH
High: 2.00 A
Med: 0.80 A
Low: 0.04 A
14500
1.8 A (Loss of modes)
Great Low Low. Good spacing.
Light Output: 4 stars
Nice beam pattern. Good hot spot with very useable spill.
Summary: 4 1/2 stars
For what it is, this is a fantastic light. I don't have many other 14500s to compare to, and the output compared to larger 18650 based light prevents me from giving it 5 stars.
Now for the important stuff:
Comparison with CR123 Zebralight, Maratac AA, Galaxy AA, WF-501B
Close up comparison with Maratac AA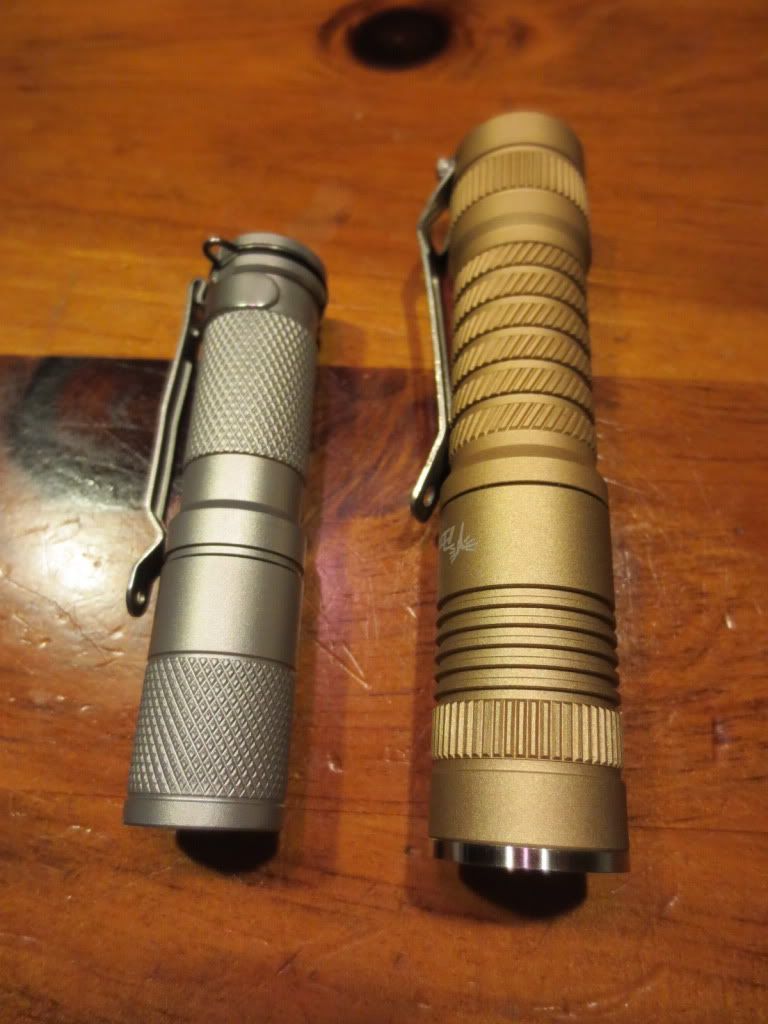 Did I mention how LONG this thing is? Just the head compared with an Eneloop
Another comparison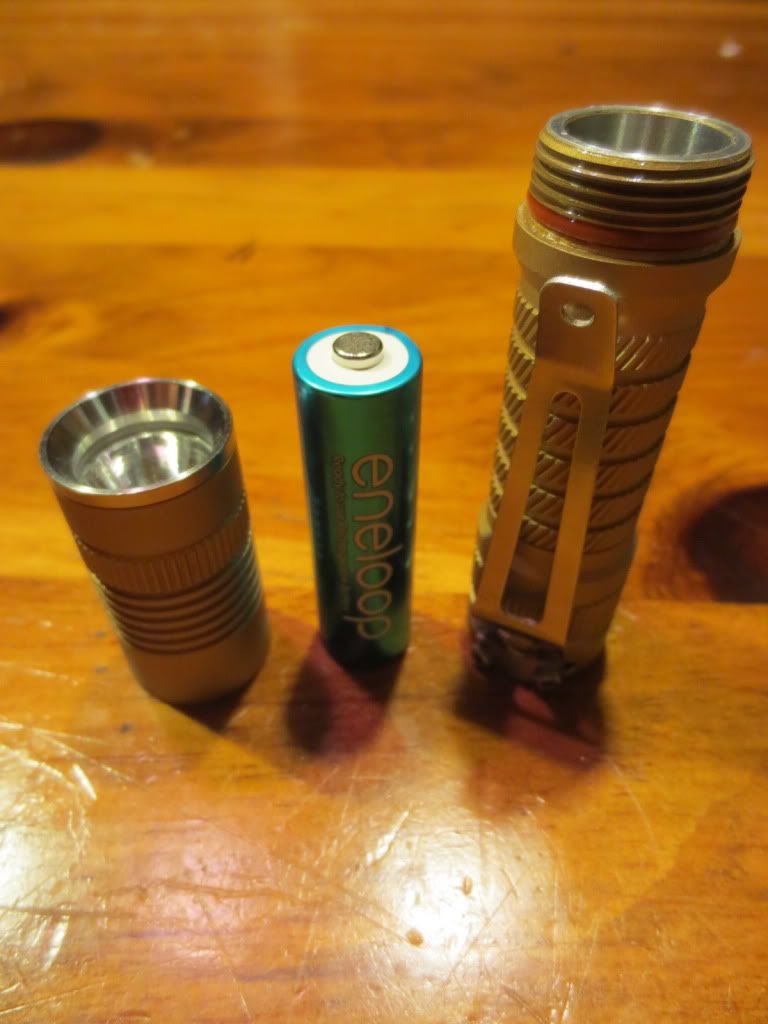 Business End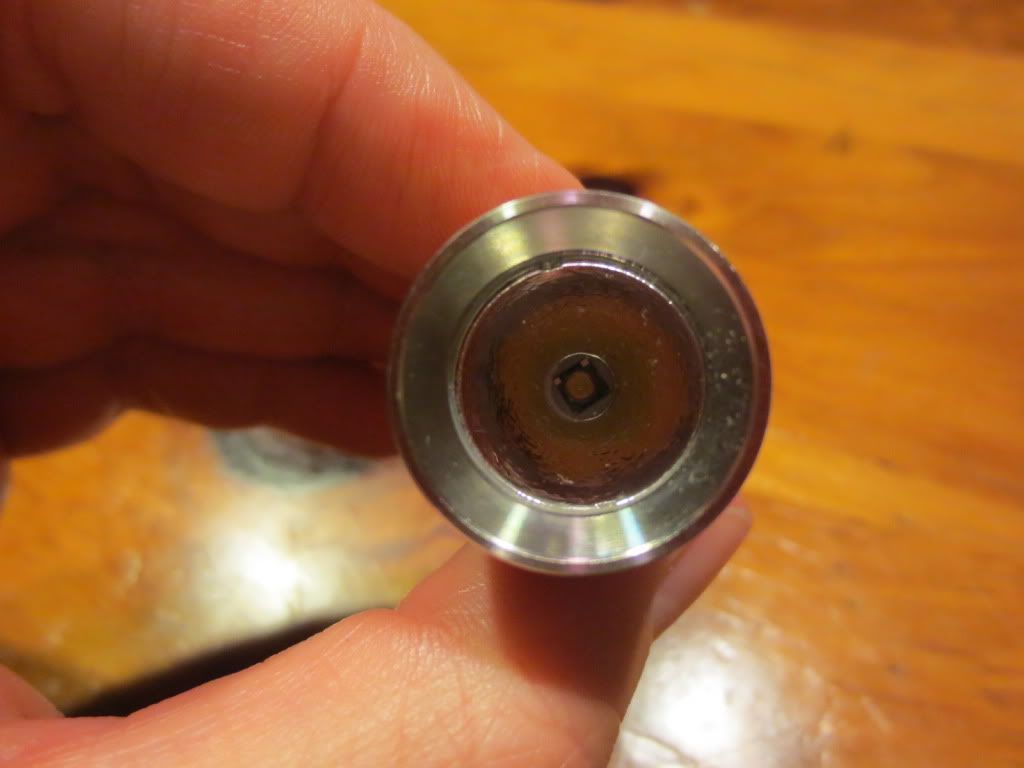 Close up of clip from the side
Pretty orange boot, and another view of clip attachment
Extreme close up, showing anodizing and threads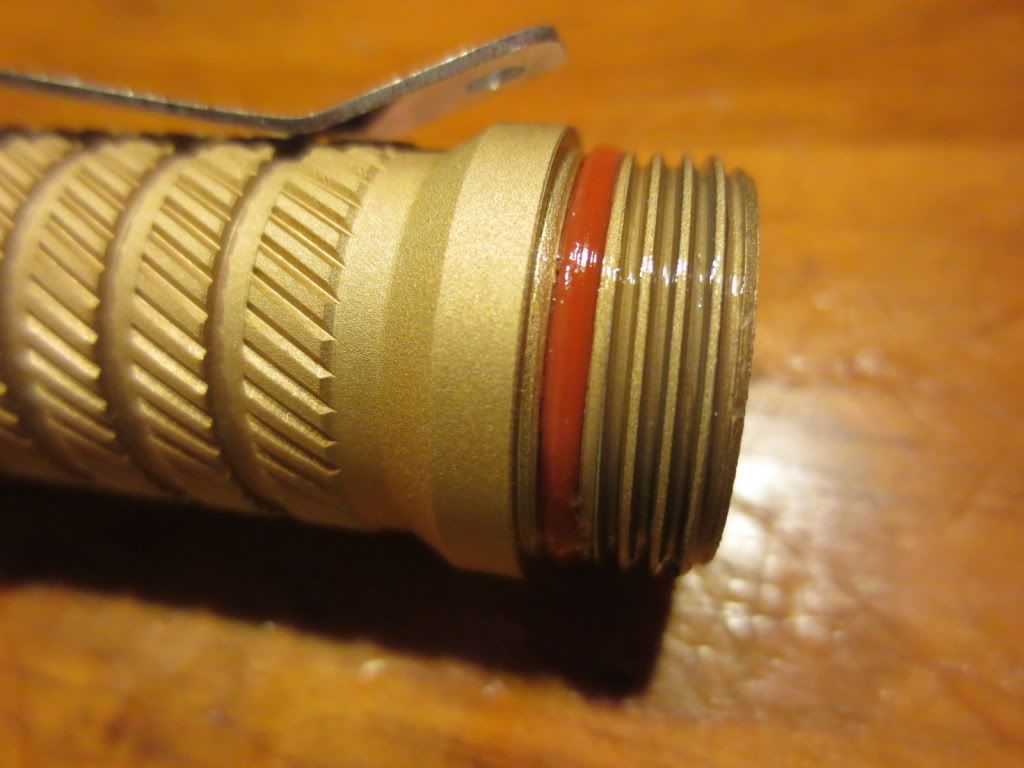 Basic breakdown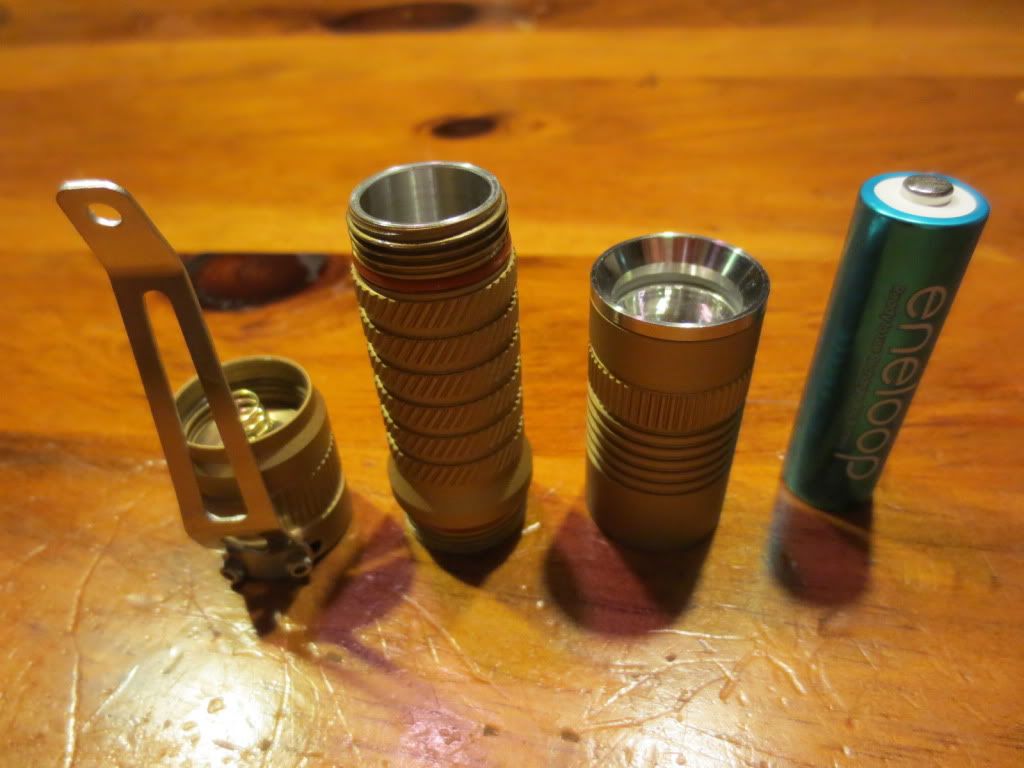 Close up of Main body
Head disassembled from the top
There is no pill. The star is mounted directly to a solid part of the head. Talk about heat sinking.
Positive contact end
Bottom of the driver. Was not able to get any further without prying the driver out.
Switch end disassembled
Close up of switch
My favorite blondes
With Silicone Diffuser in place for Lantern Mode
Beamshots:
With NiMH
Low

Mid

High

Compared to Maratac AA with NiMH
Color rendition is pretty accurate with my eye. R5 4C is much more natural and yellow than R3 1A.
The pics appear more ringy than in real life.
To be fair to the Maratac, it has a much wider spill, so the Galaxy over powers it with a narrower beam.
Low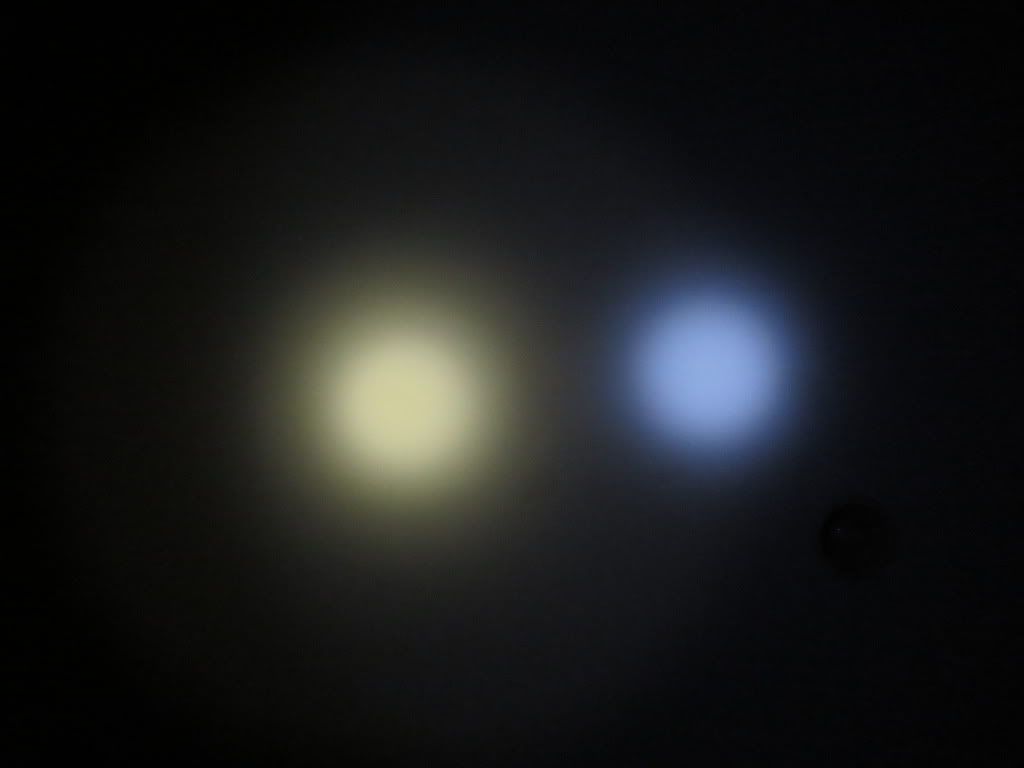 Mid

High