What is a simple user looking for from a flashlight? To be bright, inexpensive and easy to manage. All this is exactly about Sofirn and Wurkkos.
You can buy (sofirn) Wurkkos TS22 at:
➤ ALIEXPRESS
➤AMAZON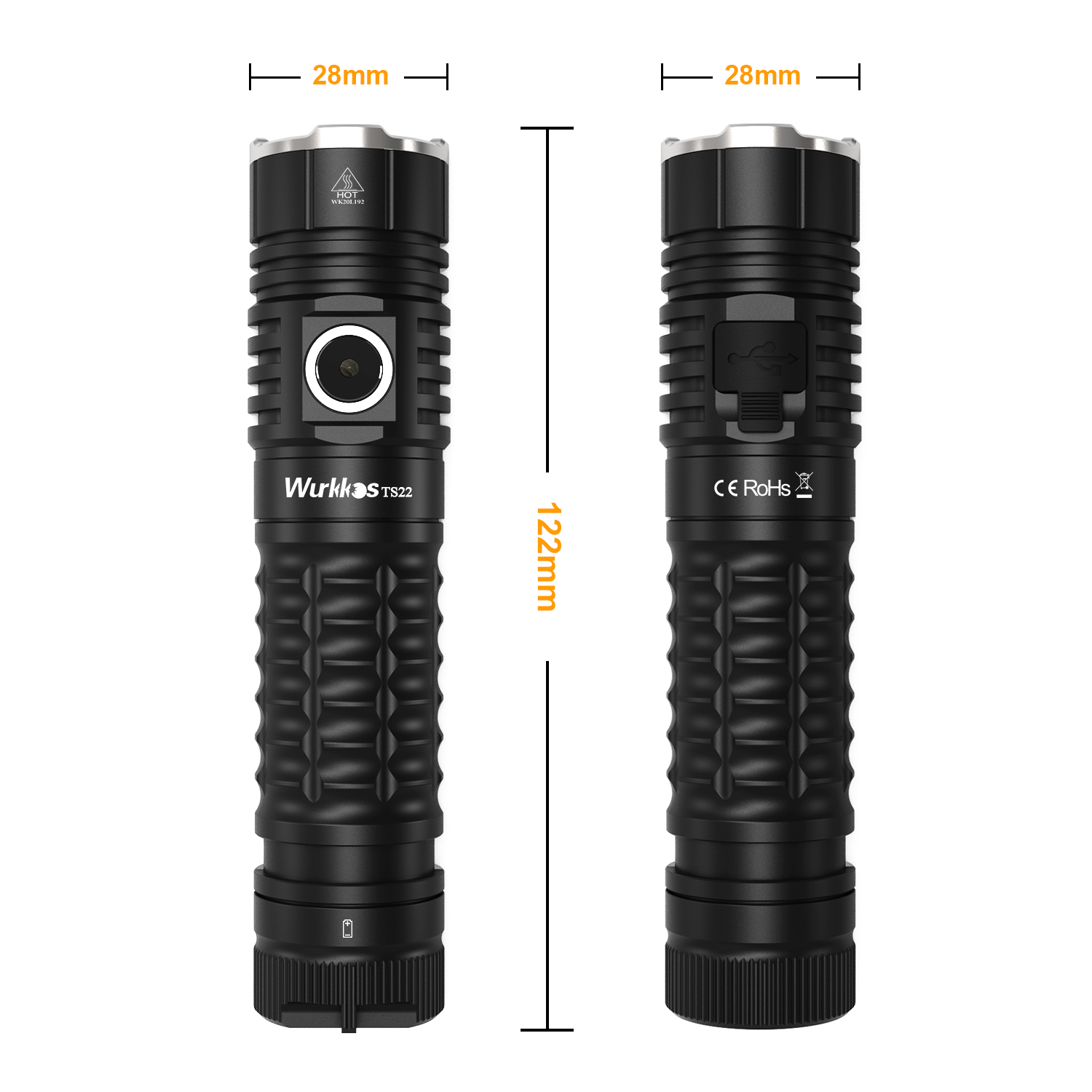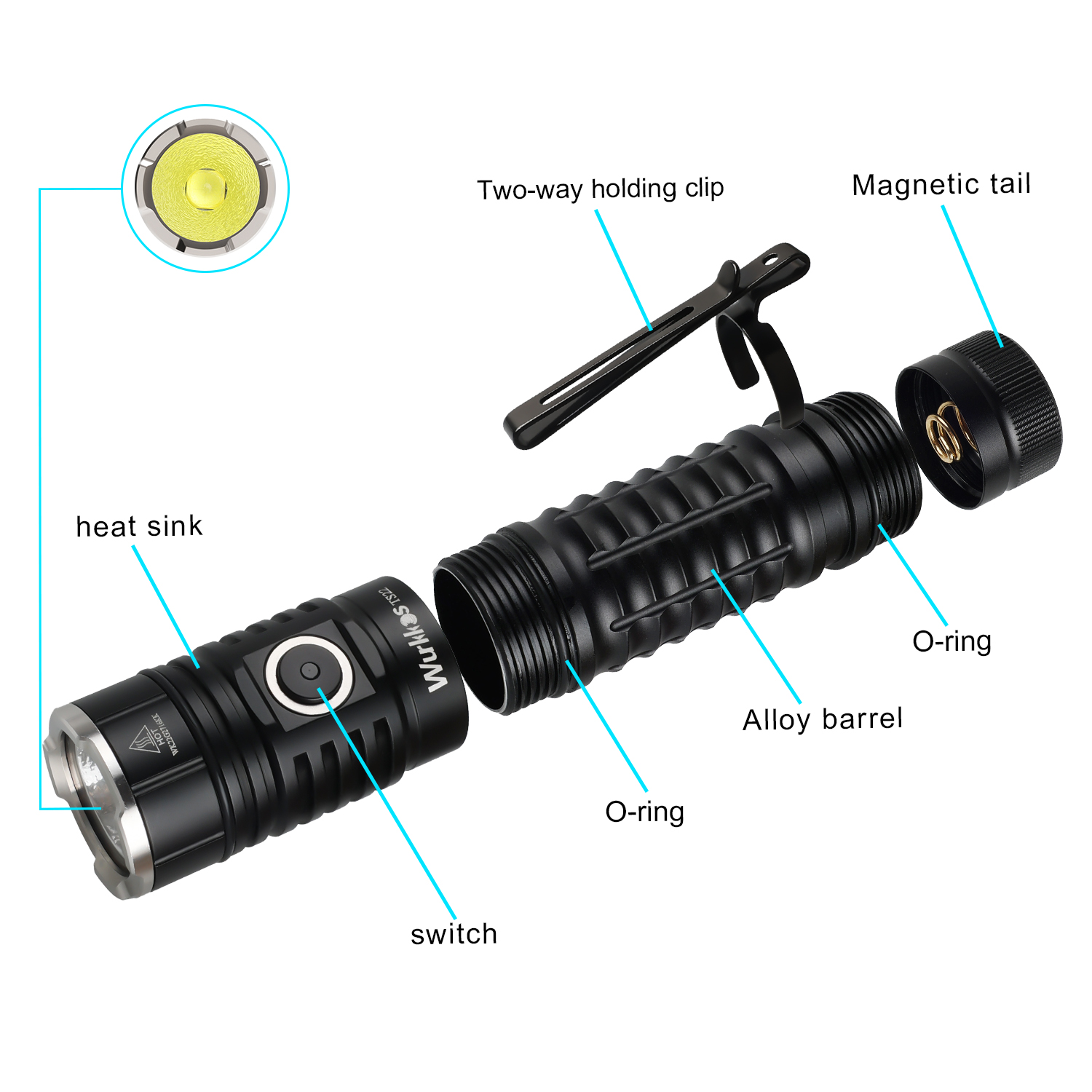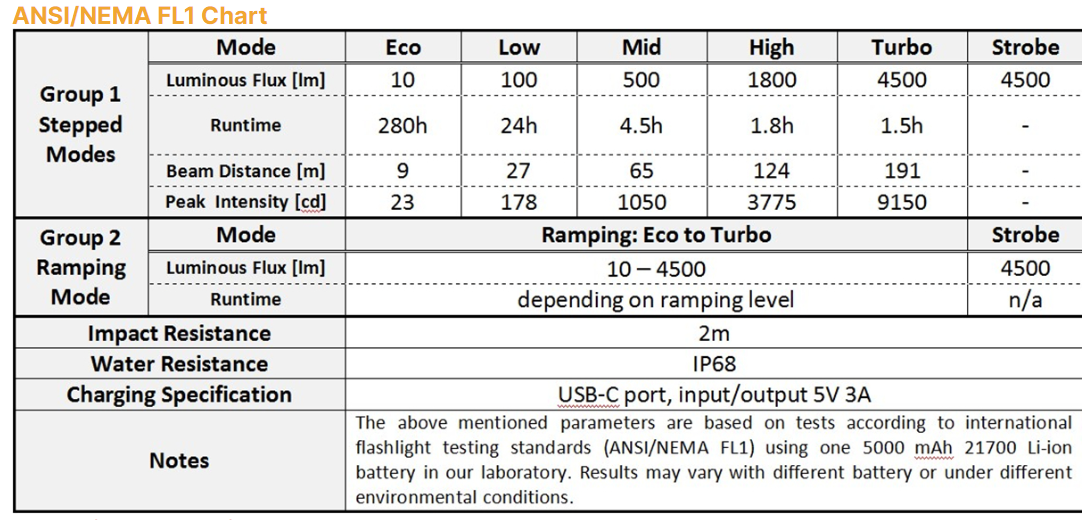 Specification
LED: 1x XHP70.2 6000-6500K
Driver with brightness stabilization
Reflector: textured
Voltage: 2.7V - 4.2V
Dimensions: 122x28mm
Weight: 95g (without battery)
Housing material: aluminum
Strained glass
Waterproof IP68
Reverse polarity protection
Active thermal control with a threshold of 55℃
Packaging and appearance
Nothing new. The same completely unattractive yellow and white cardboard box. zero gift potential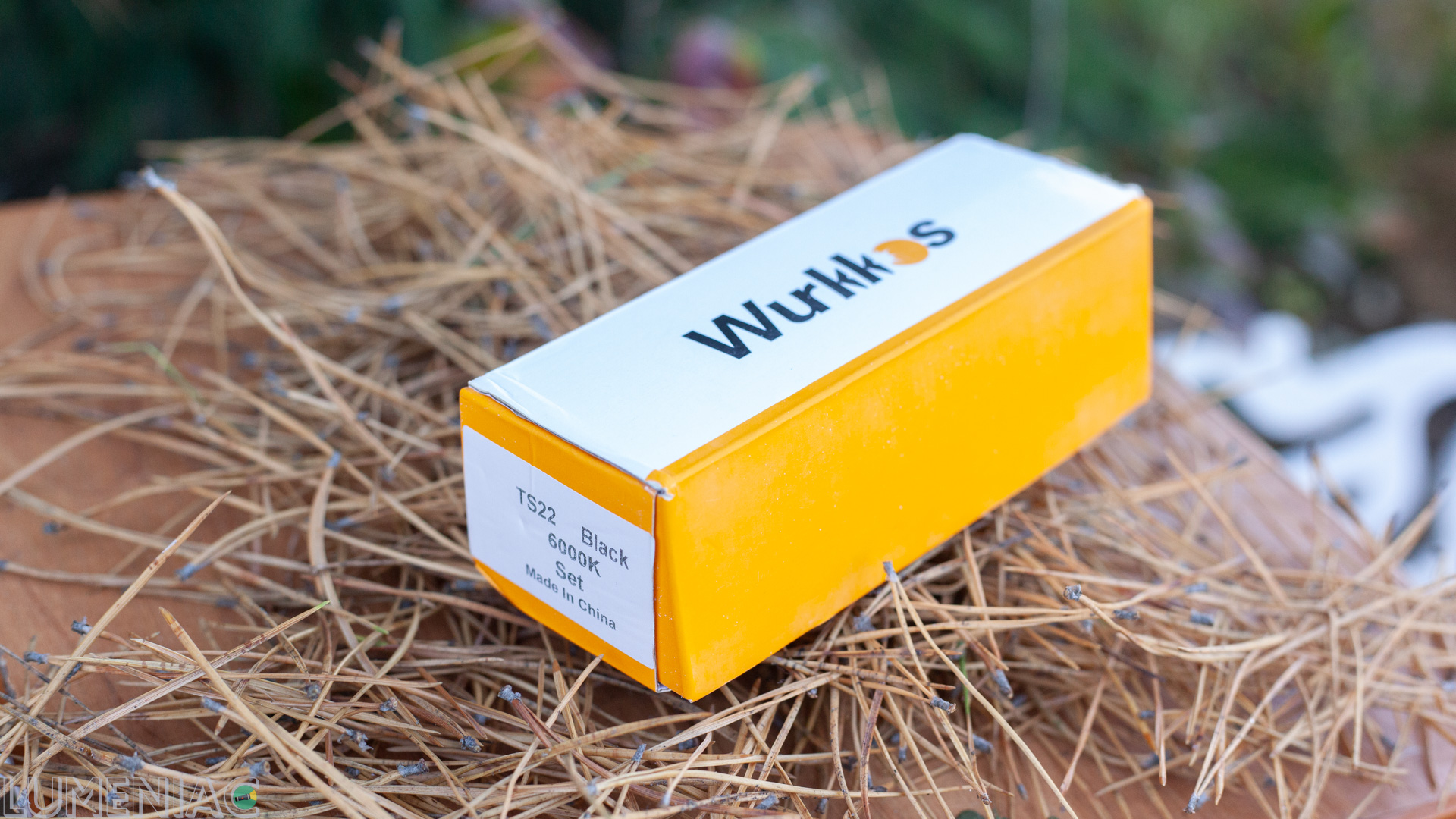 Kit inlucdes everything you need beides holster: a flashlight itself, a 5000mah 21700 battery, a clip, a lanyard, a Type-C charging cable, an o-ring.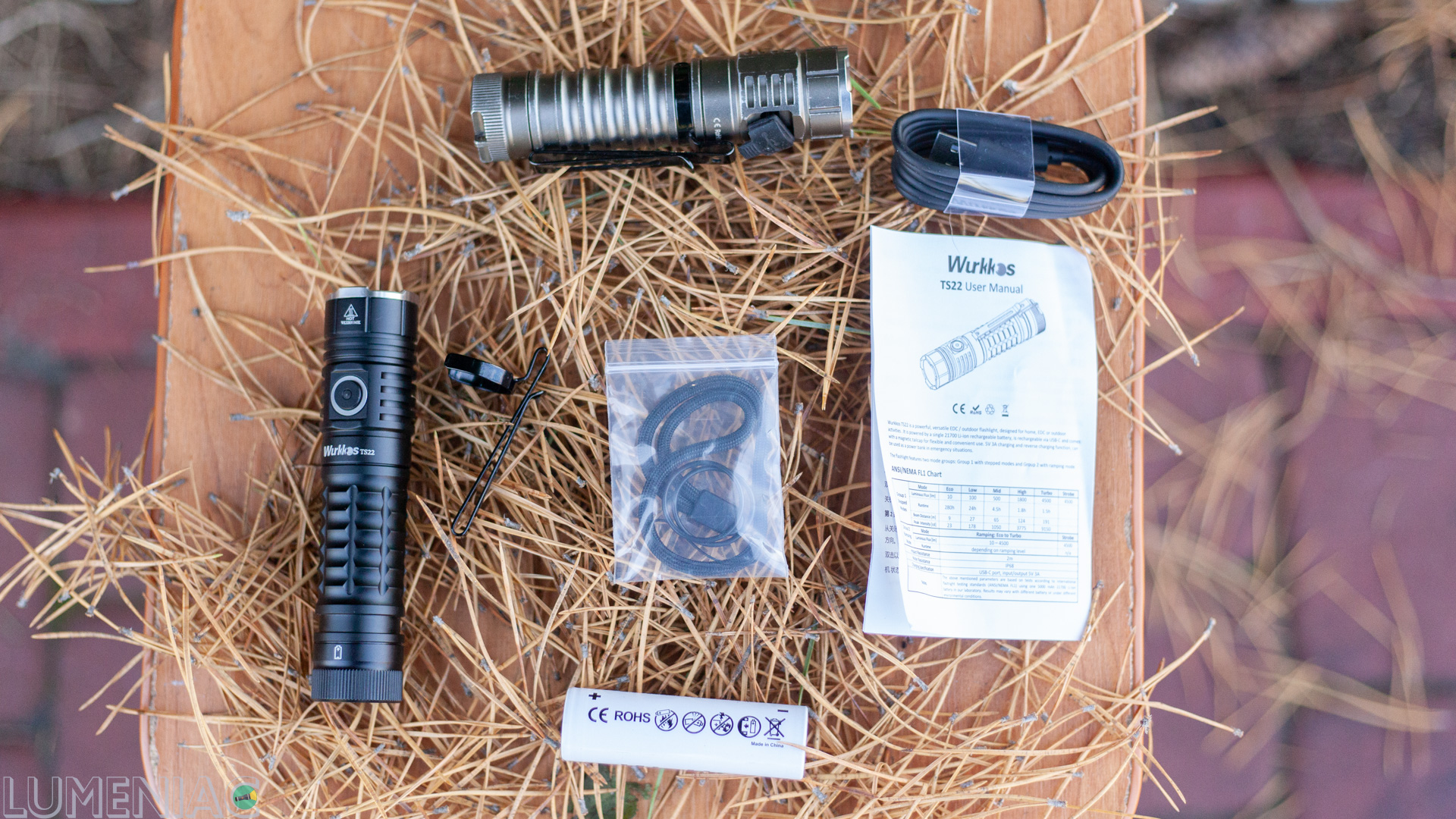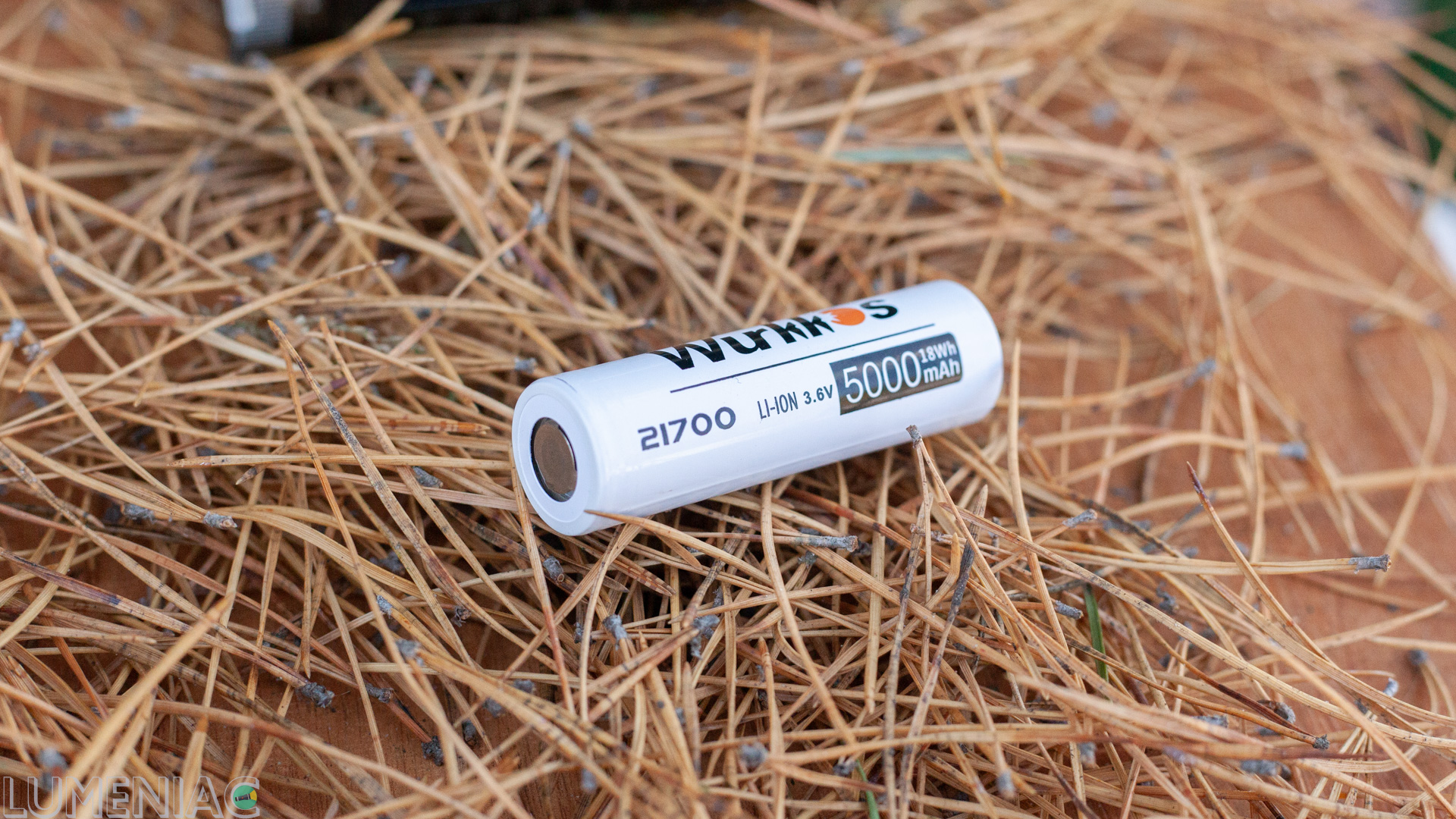 Due to the reflector Wurkkos TS22 is one centimeter longer than Wurkkos TS21. In general, this is a perfectly average EDC flashlight with a 21700 battery. Fits in any pocket.
Externally, the Wurkkos TS22 is a mixture of the more advanced Wurkkos TS21 and the compact long-range flashlight Wurkkos FC12, from which he inherited a wonderful tenacious knurling. Otherwise, this is the same Sofirn-Wurkkos (one company, in fact). Those. the flashlight looks modest and neat, usually worse than a flashlight from an expensive brand.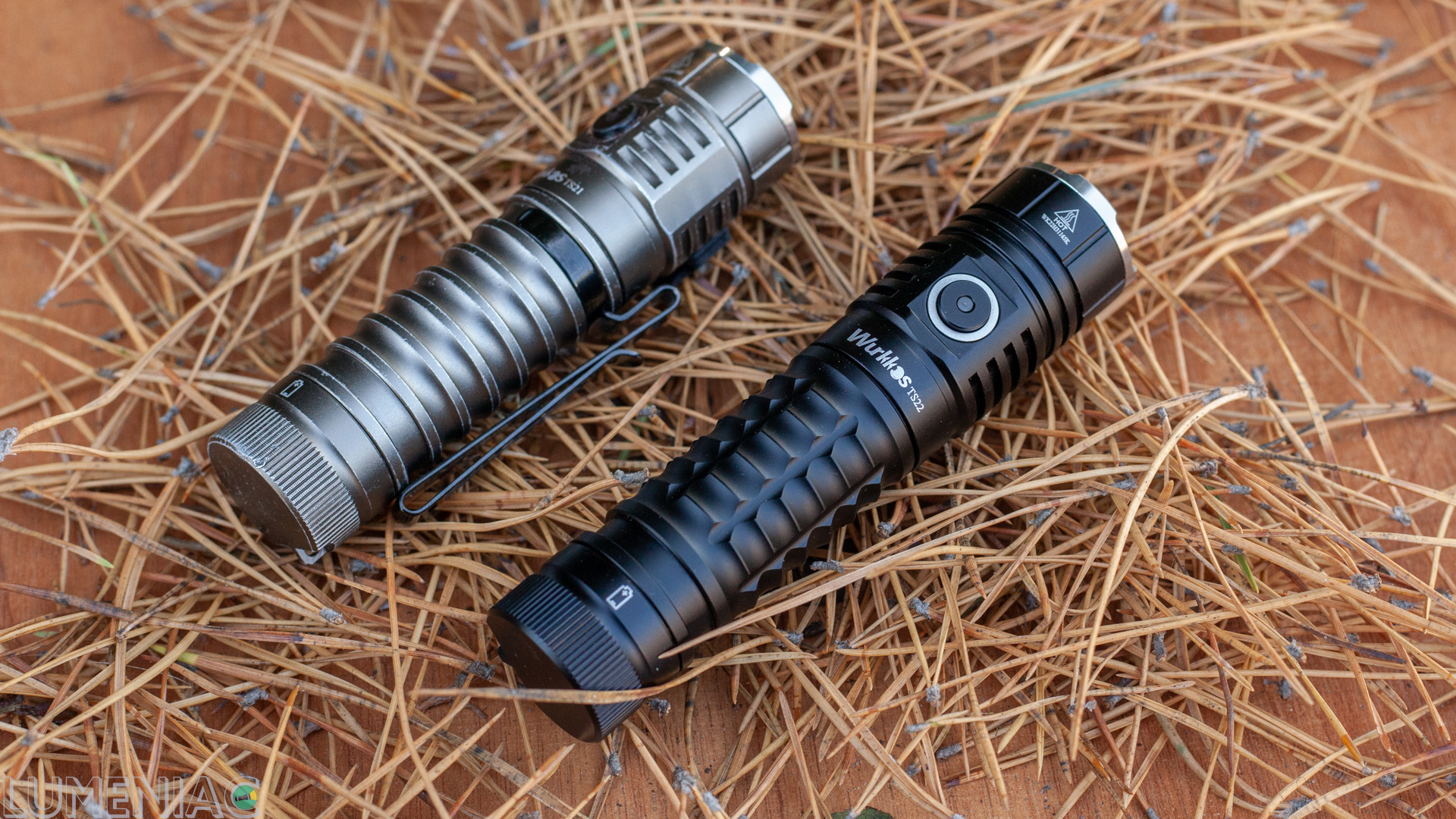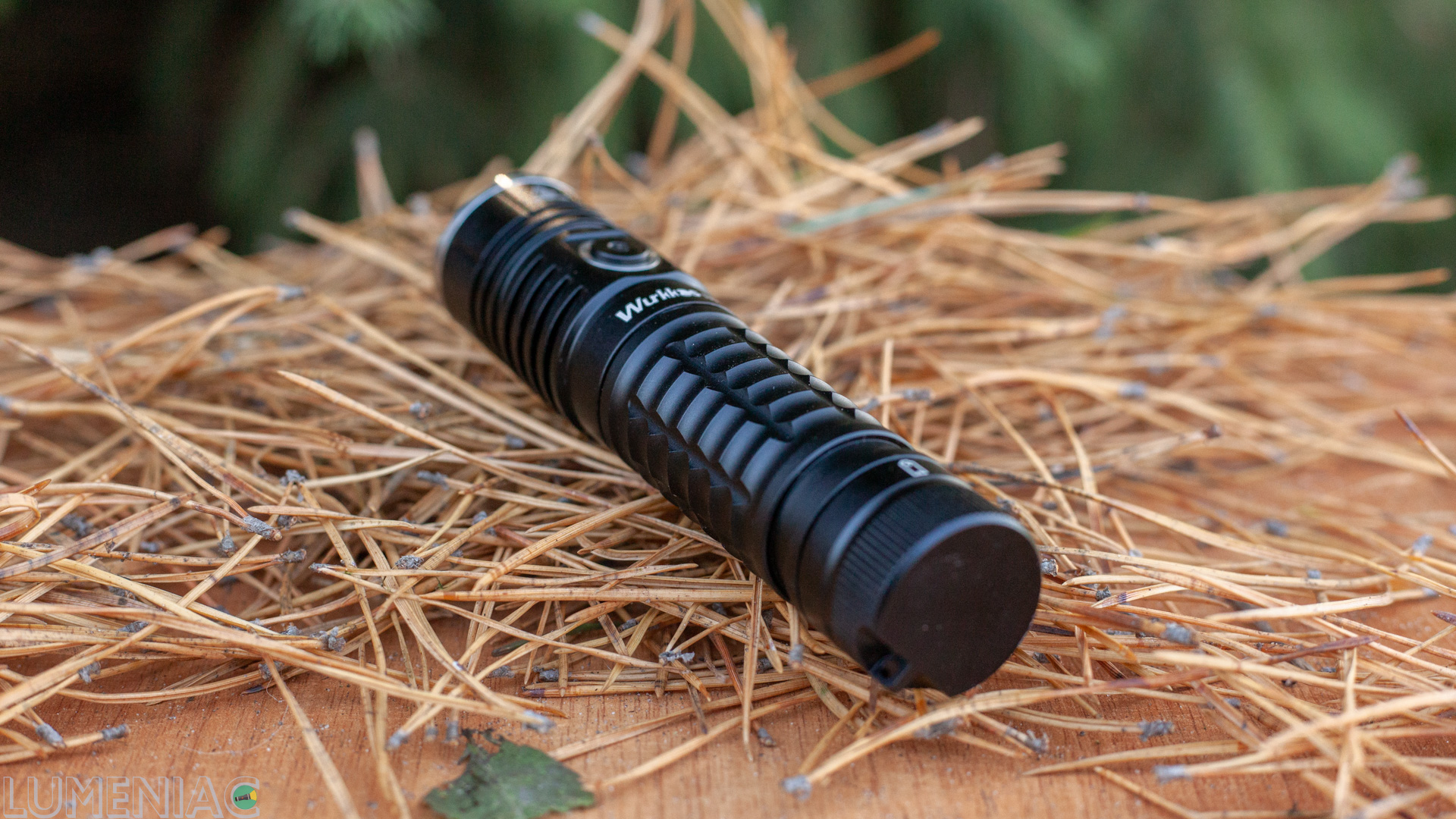 By and large, the whole difference is in the knurling of the body, the head extended by a centimeter.
Flashlight, can traditionally be disassembled into 3 parts. The middle can be installed on either side, so you can put the clip in any way you like. Even though it's already two-sided.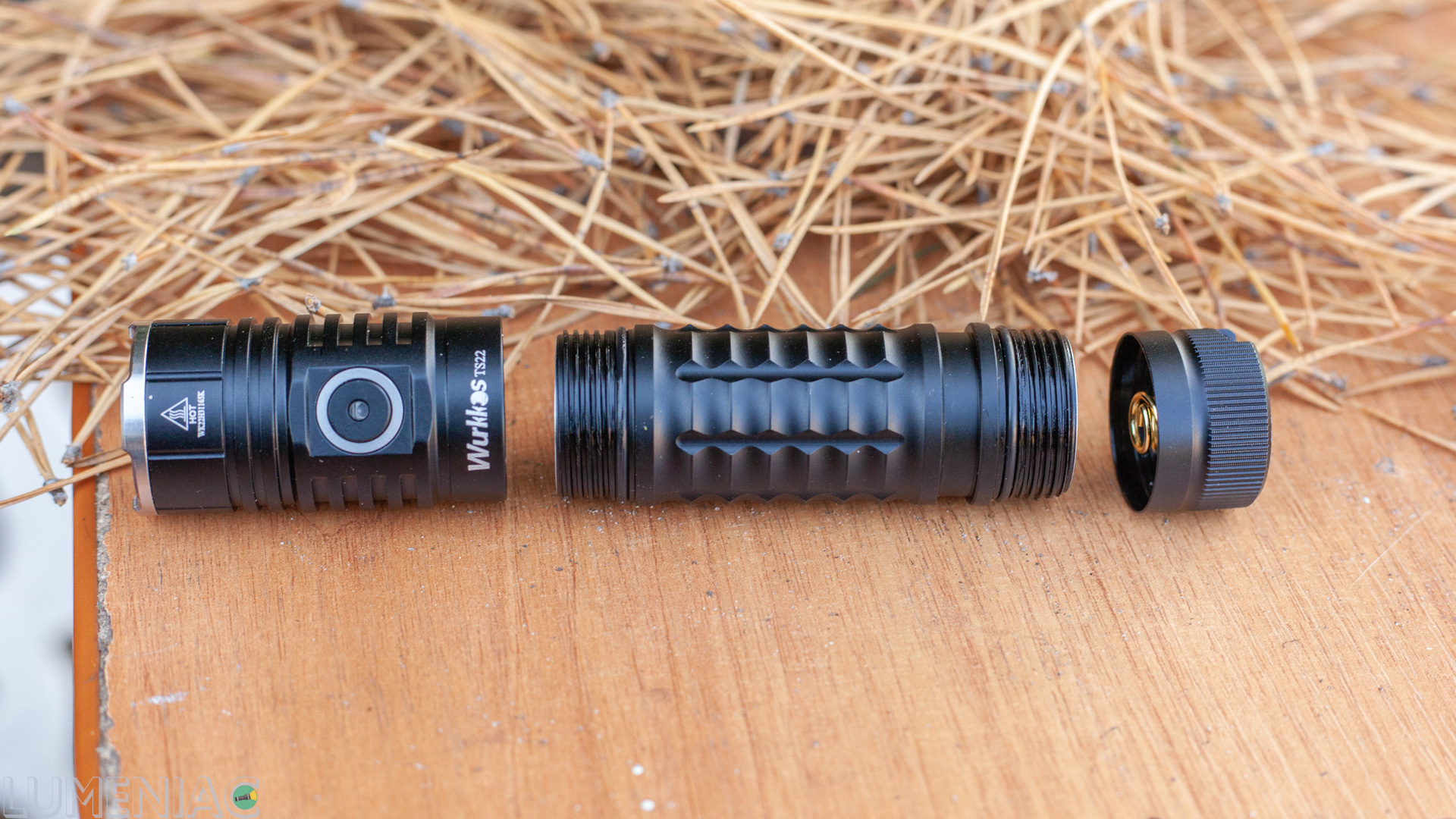 Tailcap is the same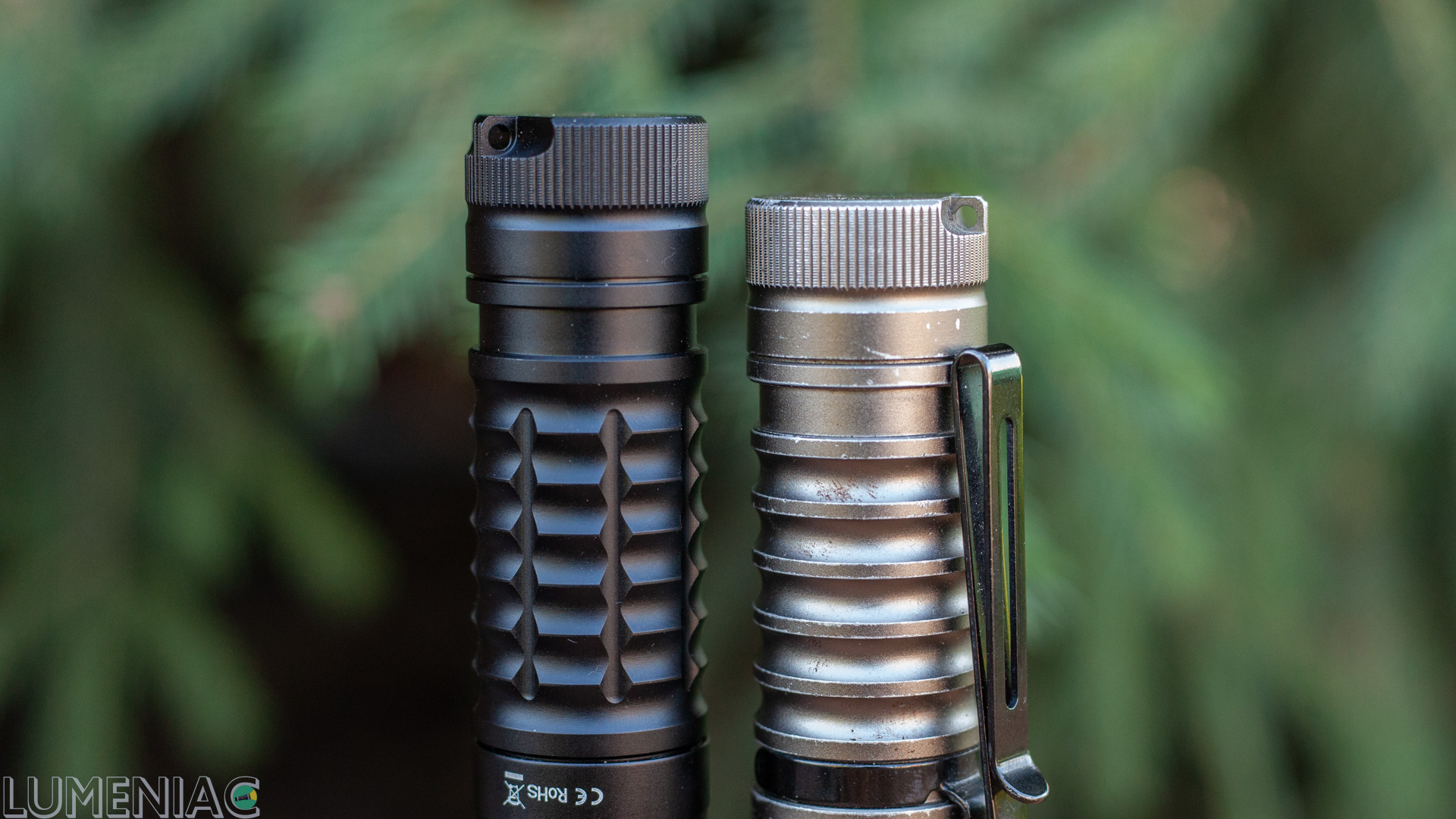 The spring is thick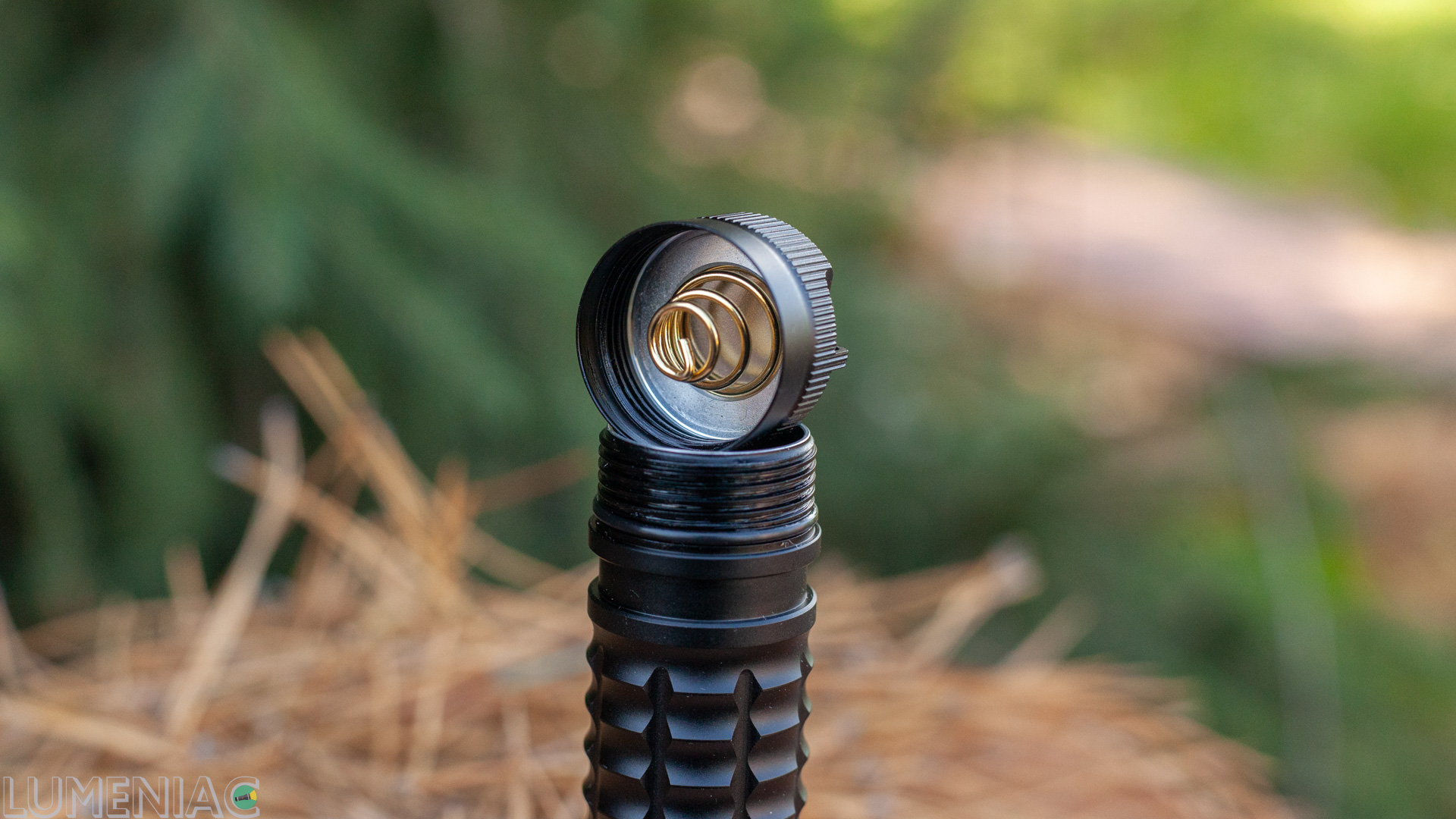 There is no spring, there is a contact pad at head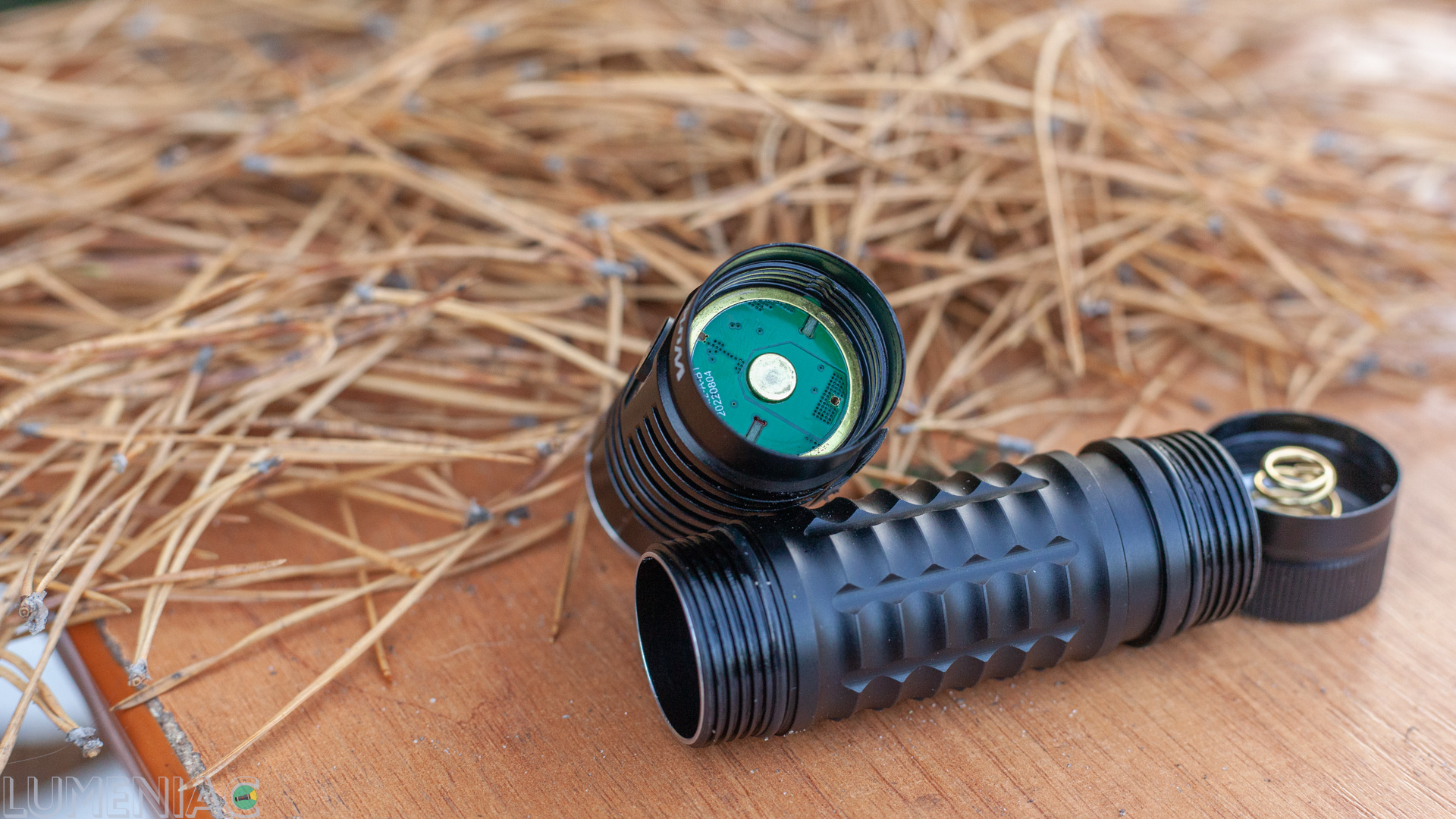 As usual, there is a magnet in the tailcap. Usually for Sofirn-Wurkkos, of course. Together with excellent UI, this is one of the rare cases when you get more functionality for less money.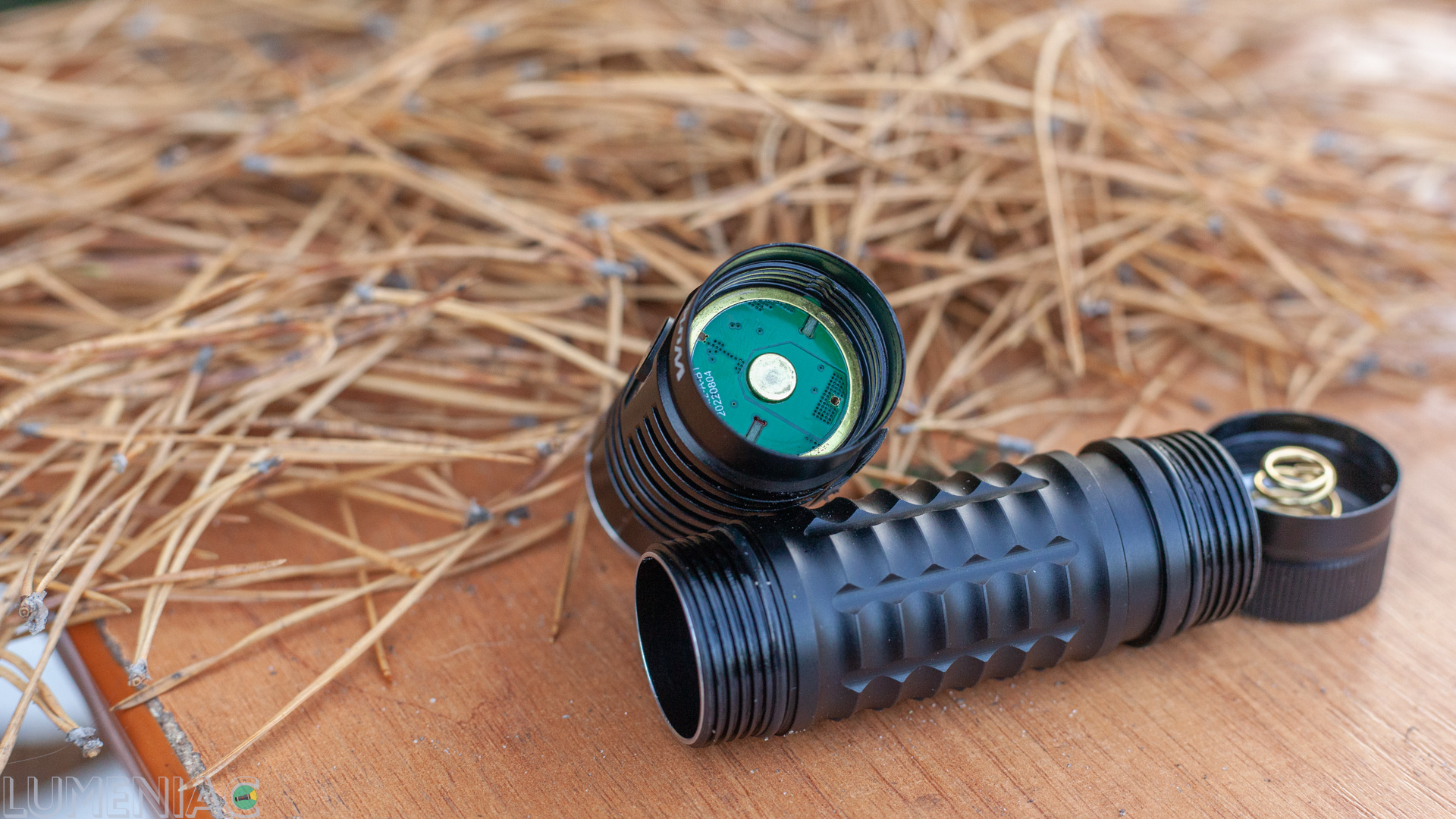 The knurling is very, very tenacious on both flashlights. Perhaps outwardly it is more attractive than Wurkkos TS22
The grip is, of course, the most comfortable and reliable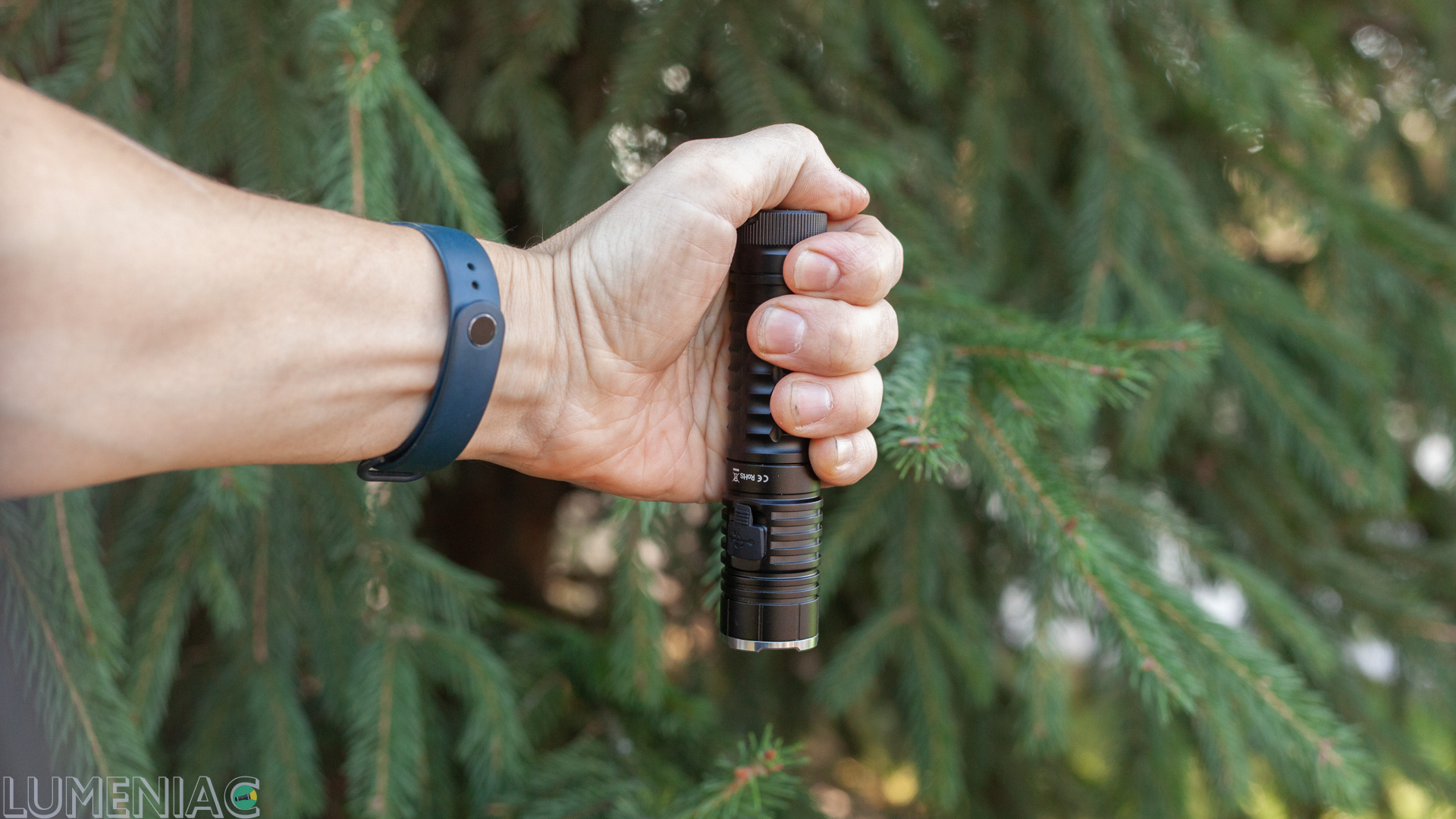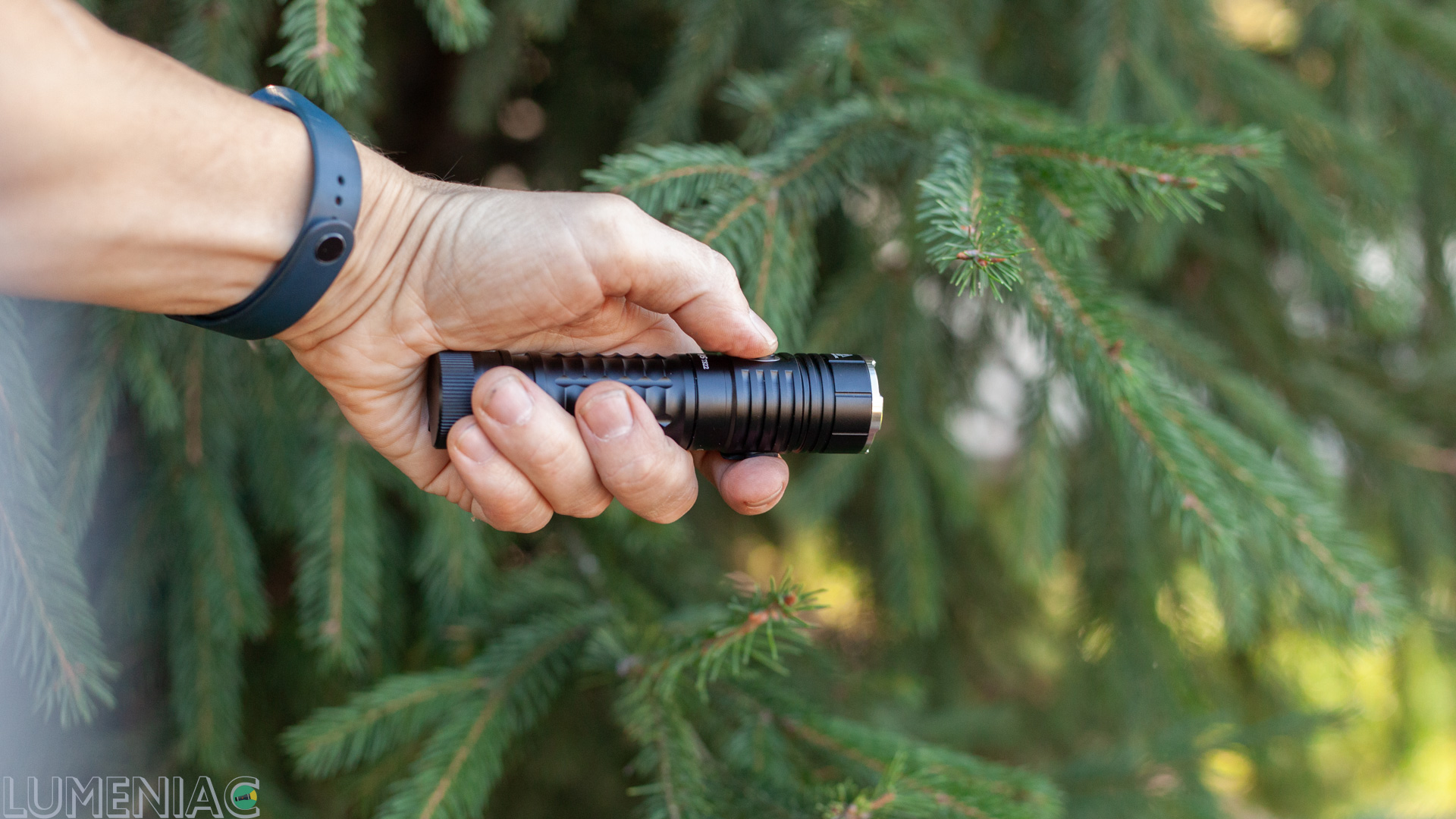 As expected, the head of the flashlight does not stand out in any way in diameter, it is just a continuation of the body. The ribbing is symbolic.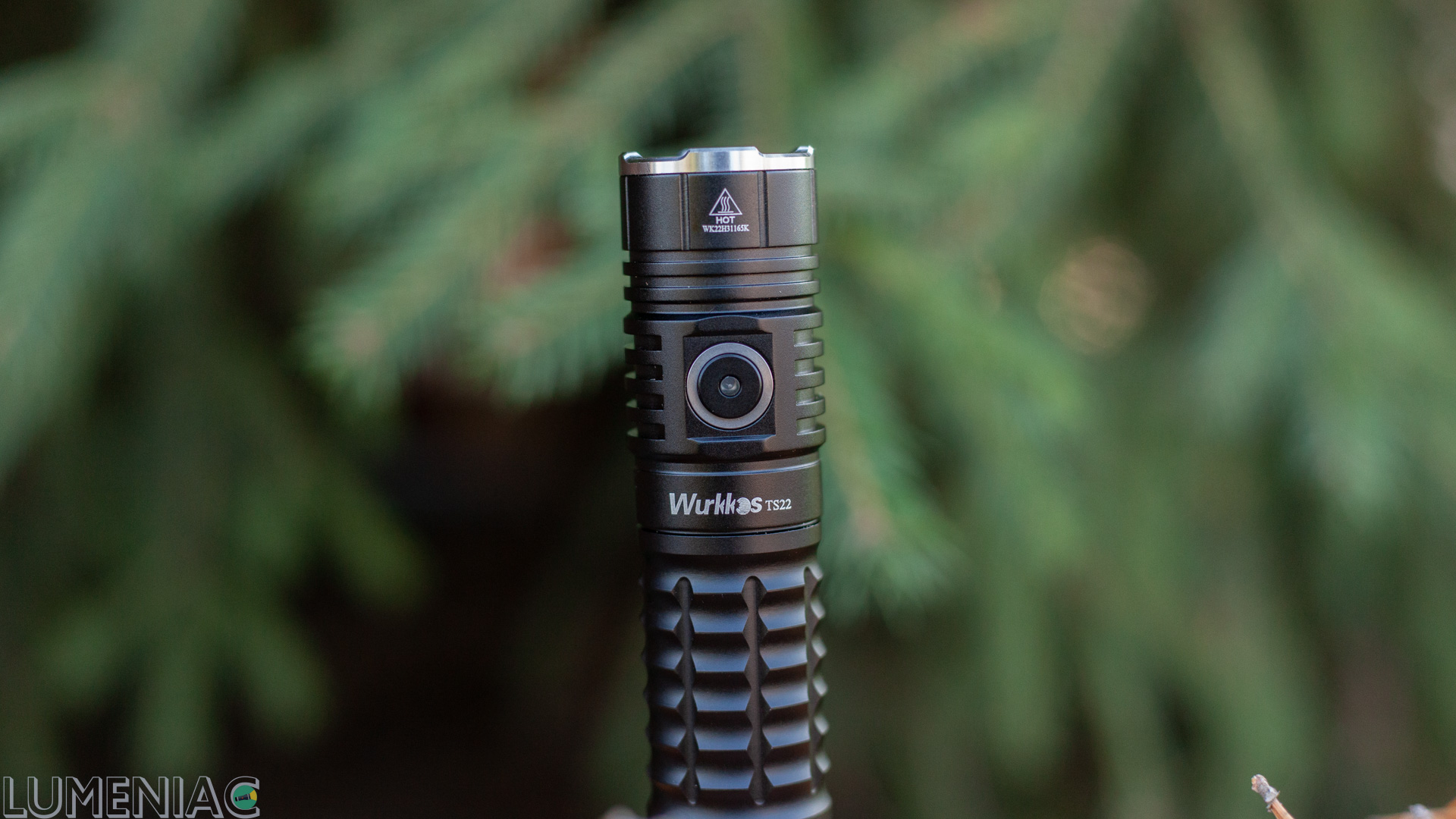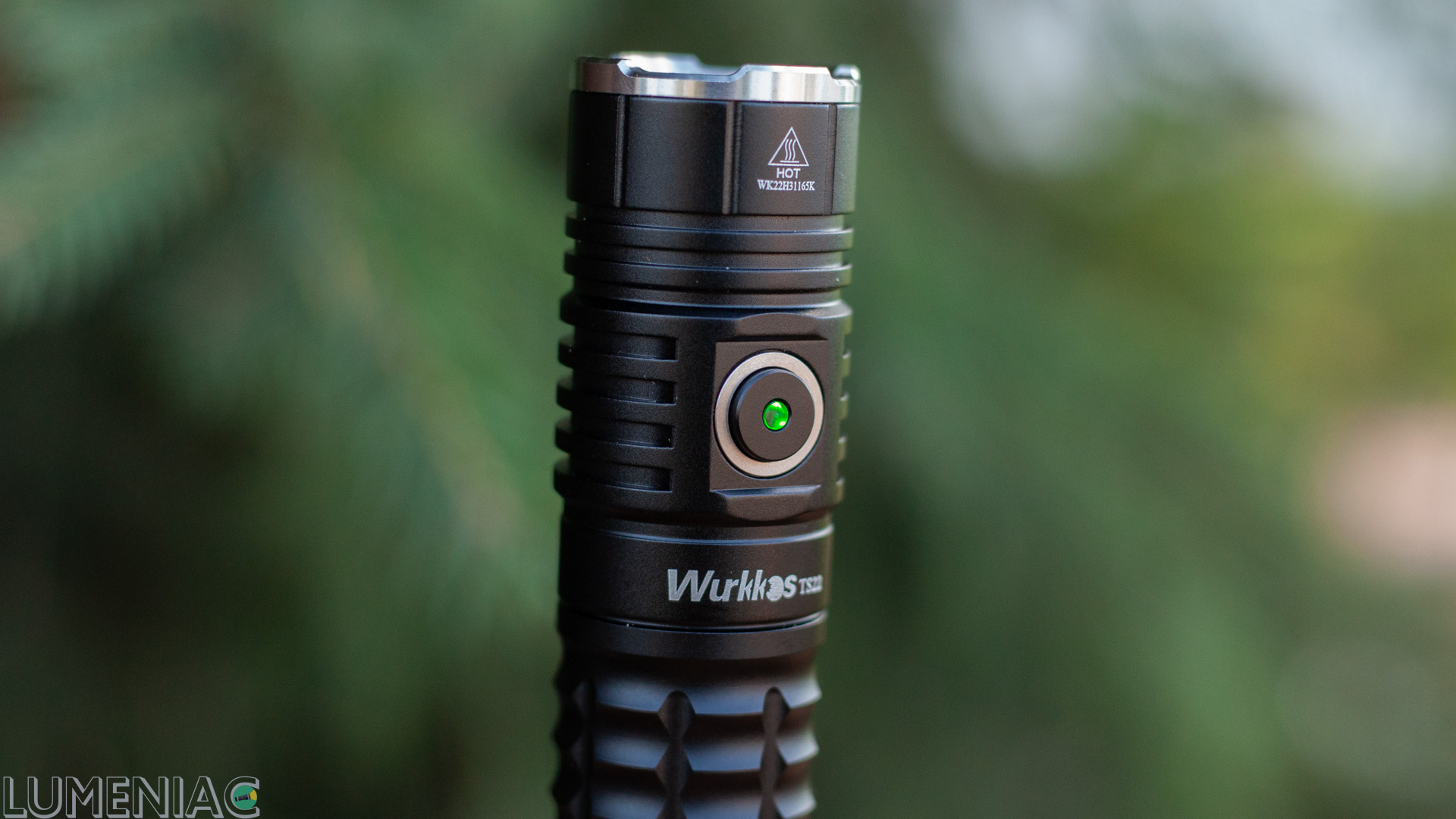 The button is the same as the TS21. It is medium in size with a slight horizontal play. Blind search is not a problem. In the center, as usual, an indicator LED.
https://ixbt.online/live/images/original/04/96/13/2022/10/14/f286e9e7ea.jpg!
On the opposite side, there is a type-C connector closed with a thick, reliable plug, which also works for reverse. Charging is excellent, 5v3a.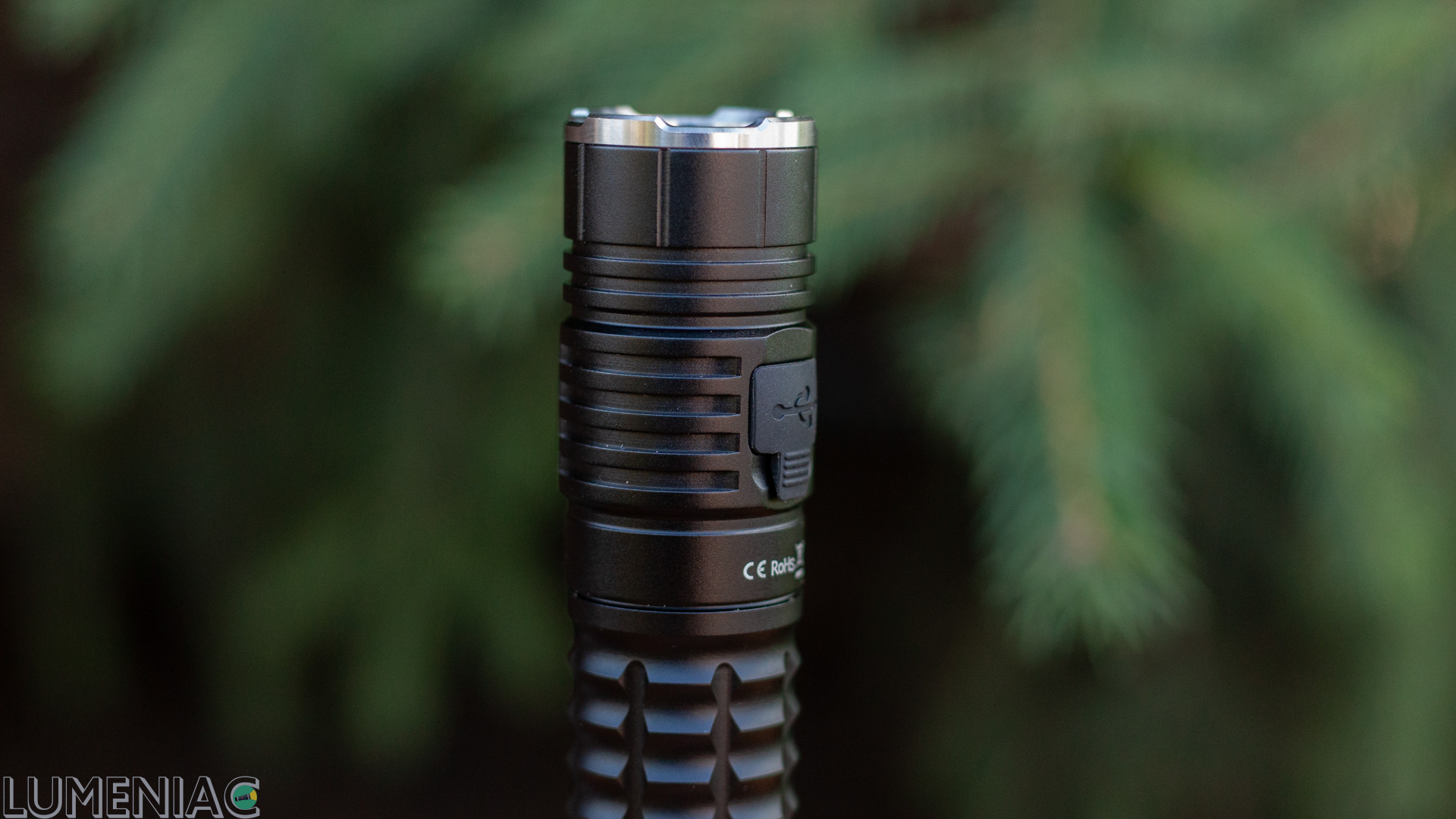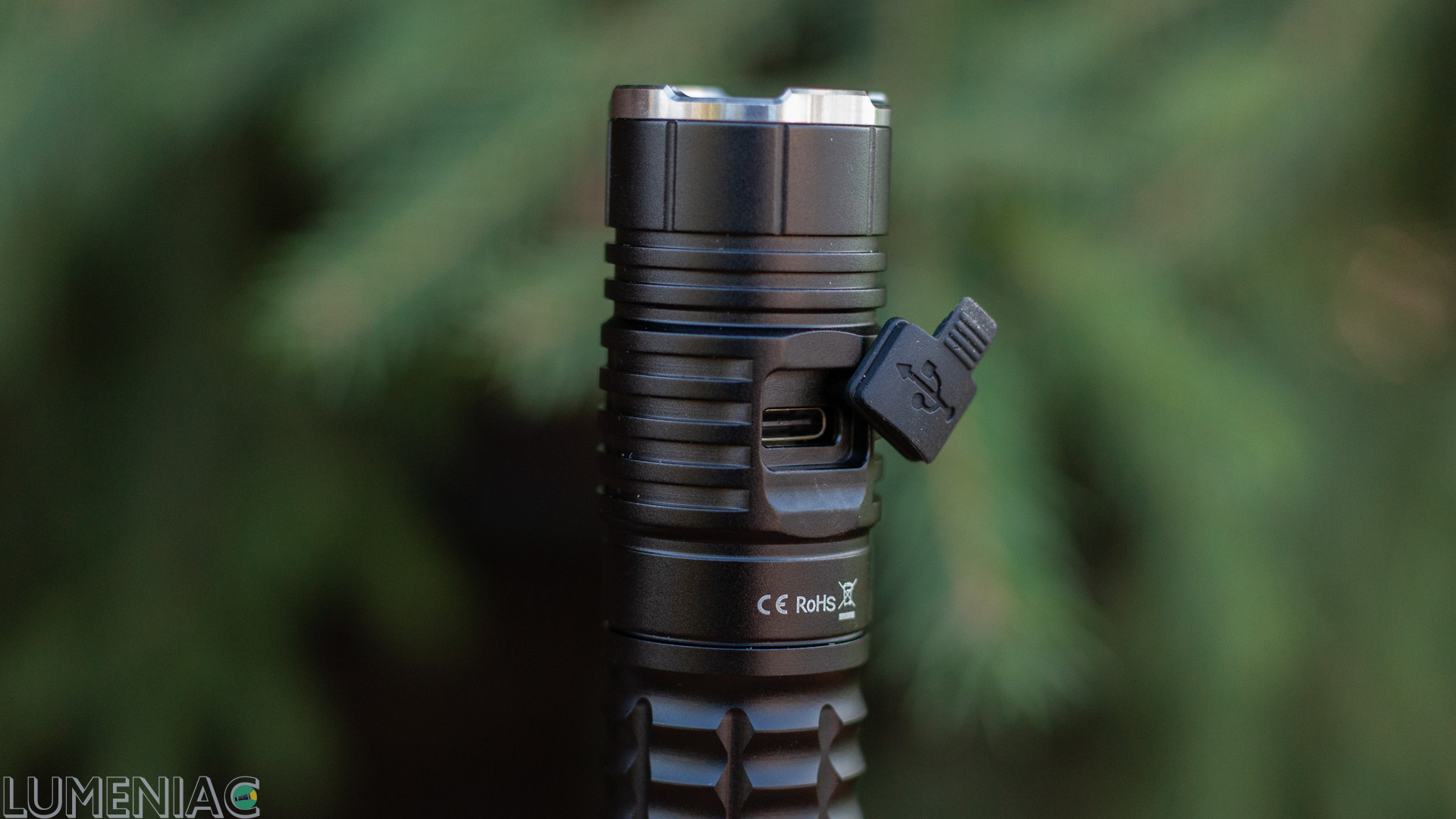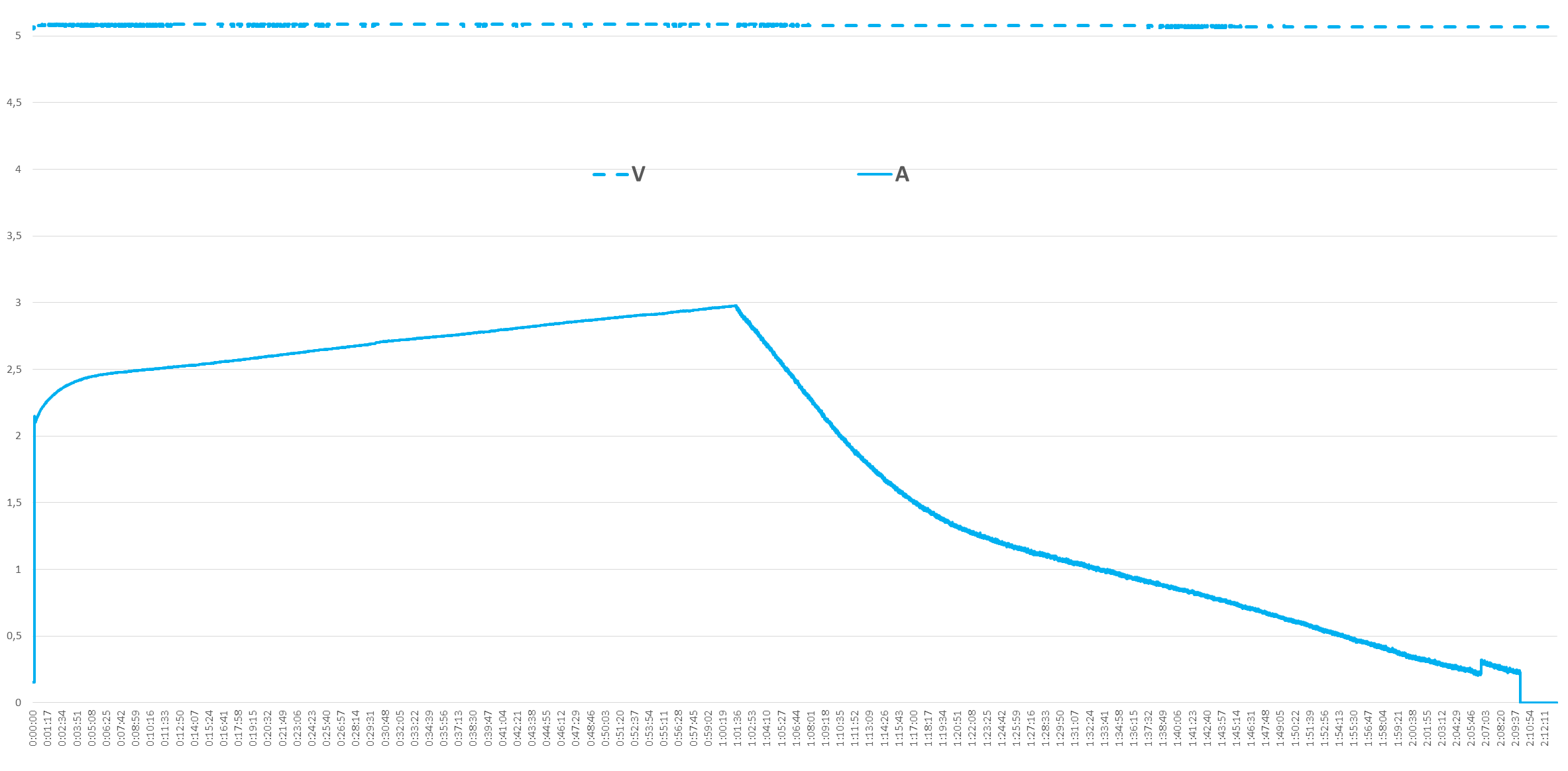 As mentioned above, Wurkkos TS21 has a flat TIR lens. And the Wurkkos TS22 has a classic textured reflector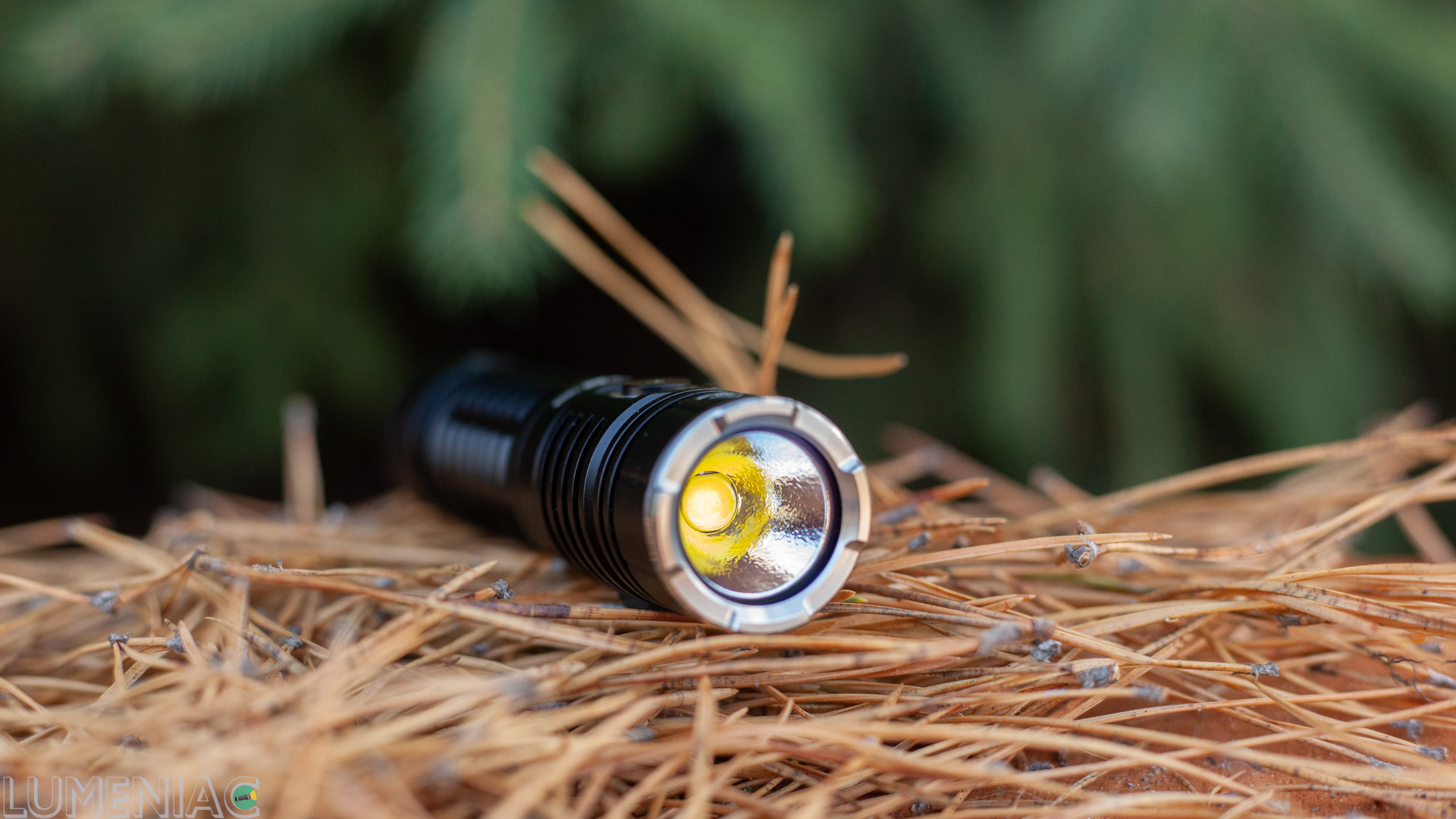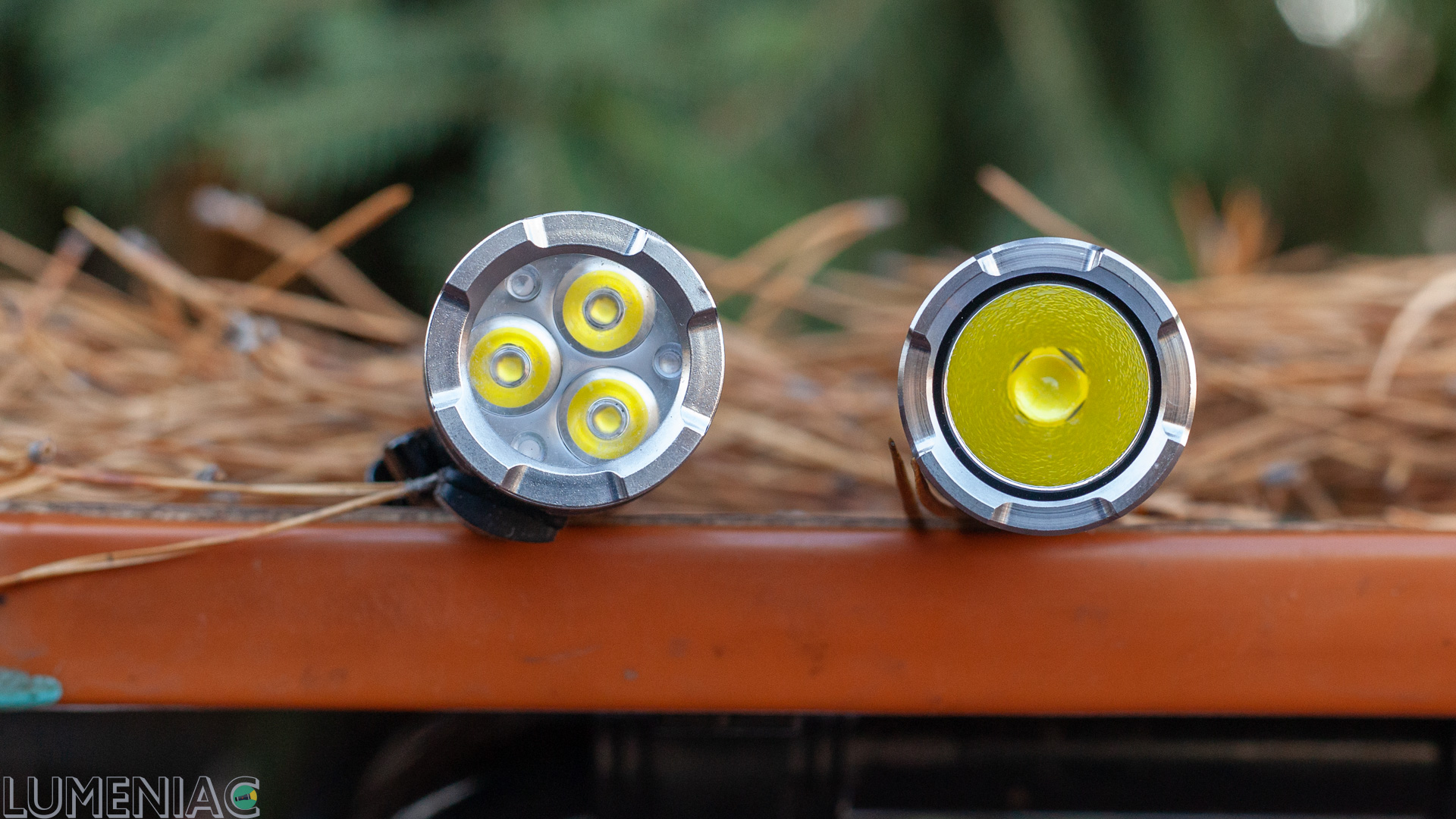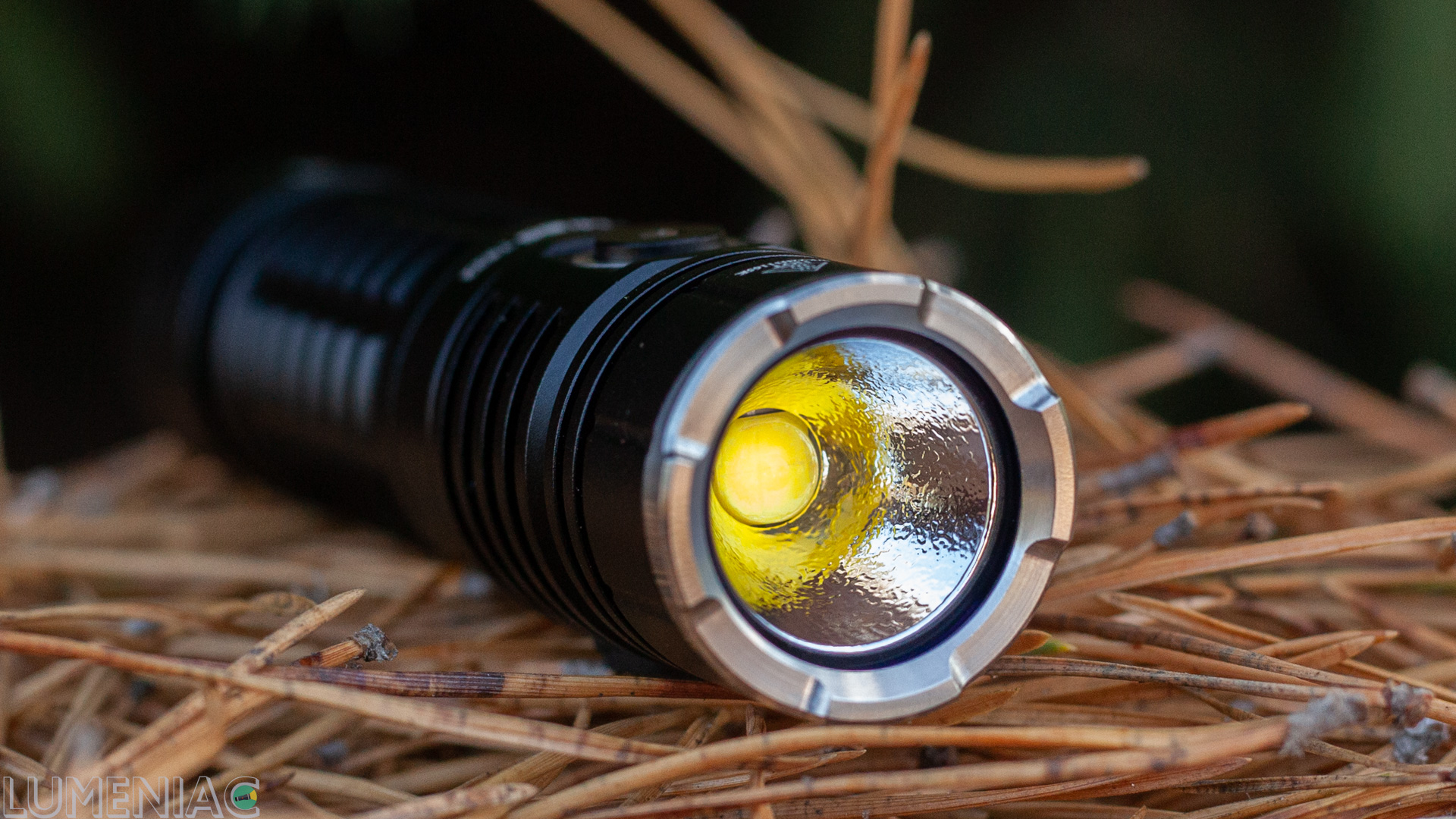 There is also a difference in LEDs. In one case, this is 3 * SST20, in the other - a classic solution for a medium-sized flashlight, Cree XHP70.2.
UI
Wurkkos TS21 is controlled by a very complex Anduril (although there is also a simplified part of it by default)
Immediately, UI is much simpler, in fact, exactly at the level of the aforementioned simplified part. Exactly what the average user needs. In general, this is the same as in another wonderful inexpensive medium-sized flashlight Sofirn SP33S
There is almost everything you need here. Almost - because there is no firefly from the lock, a very convenient thing.
And so there is an instant turbo, a fire from the off, blocking, stepped and smooth brightness control.
Separately, I will dwell on the lock - 4 clicks from OFF. And here there is a moment that I don't like - usually a firefly is available to hold from blocking. There is no such thing here, the flashlight just blinks. Unlock - 3 clicks or more.
UI is the same for modes and for smooth brightness control. Switching between them is 4 clicks from ON.
1 click OFF-ON
Switching modes - holding the button (LOW-MID-HIGH)
2 clicks - Instant Turbo. 2 clicks from turbo - ECO (although it's strange, who needs it?)
3 clicks - strobe
Momentary firefly (ECO mode) - hold from OFF.
How the Wurkkos TS22 illuminates
Unfortunately, when i got TS22 for review there was only a 6000k version, but now you can take a 5000K version.
The flashlight has a well-stabilized brightness. Cooling not affect the turbo at all, and this is expected. Though runtime in turbo is good, good.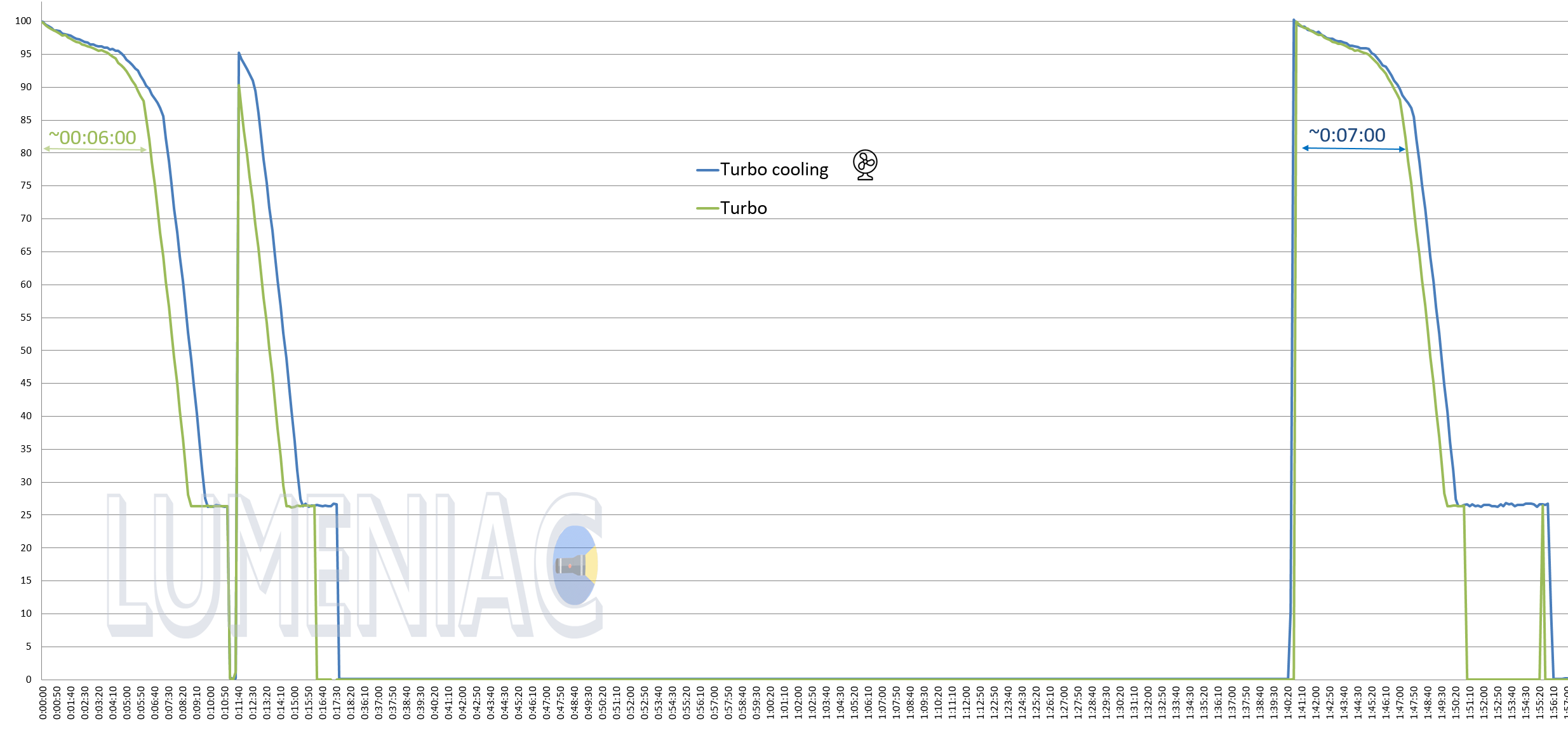 But High with cooling works much better. In general, according to my impressions, a flashlight without cooling completely digests something ~1000 lum, and this is a brightness that is more than enough for all needs.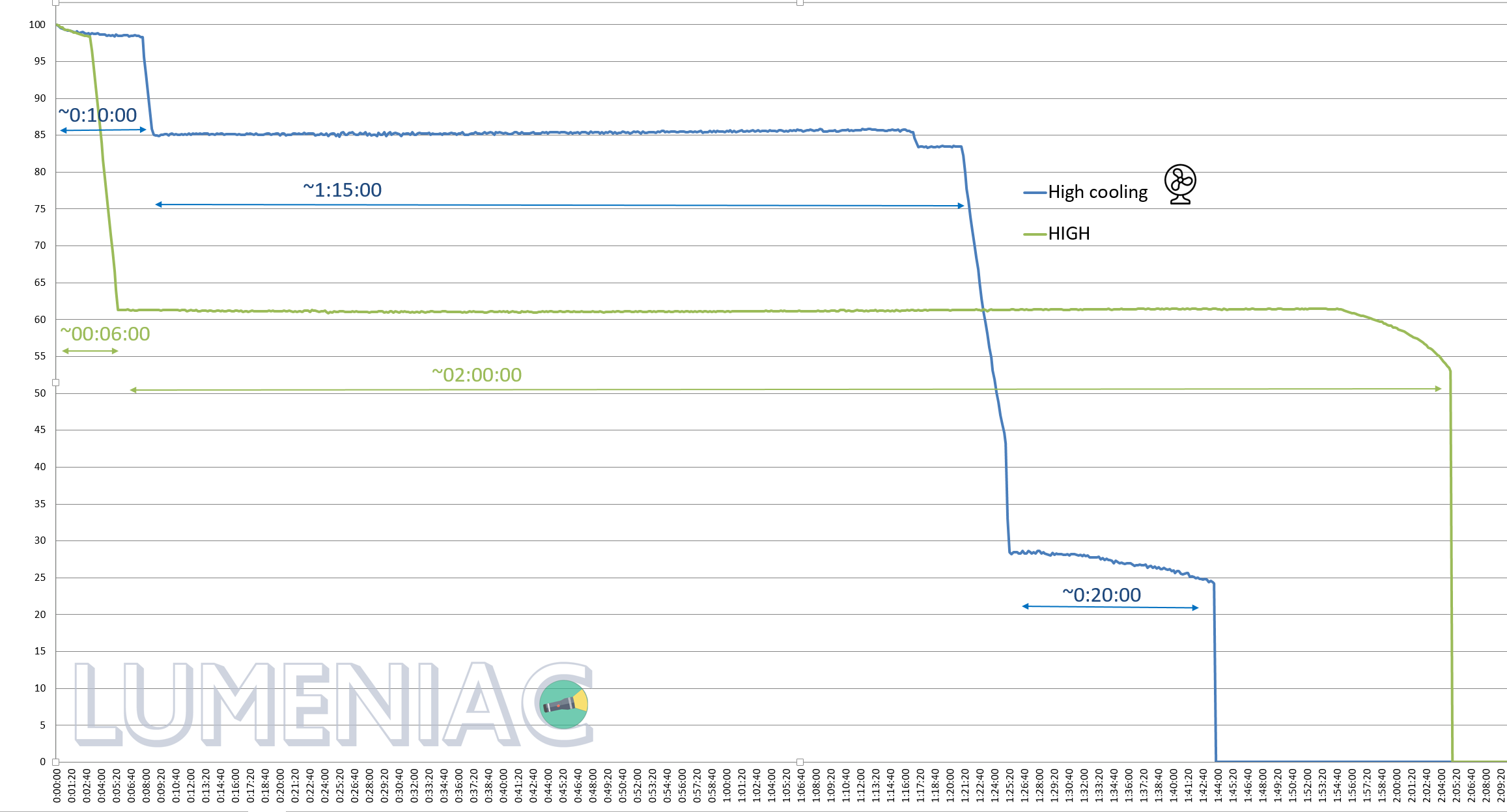 Medium mode light is bright enough and lasts long enough.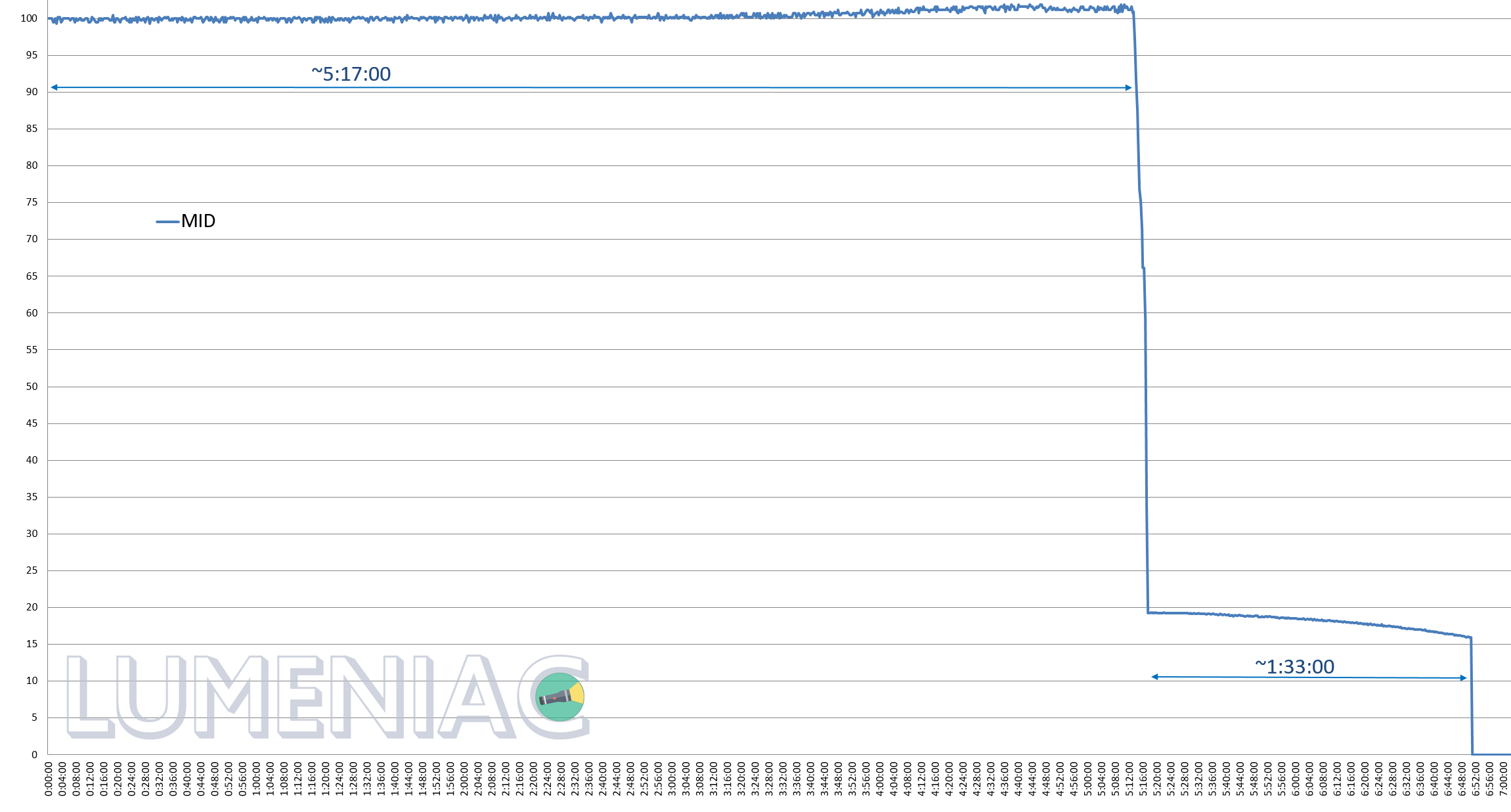 The light, to my surprise, is floodier and wider than of the TS21. So if you need something for close to medium range, this is it. Similar in size Sofirn SP35 will be noticeably longer range at the same brightness.
As for another flashlight on Cree XHP70.2, namely Sofirn SP33S, I have no way to compare them live. I will assume that there the light will be slightly more focused due to the deeper reflector. Or maybe not, due to the greater width…
Otherwise, you get a fairly wide light, flood light. Bright light, of course.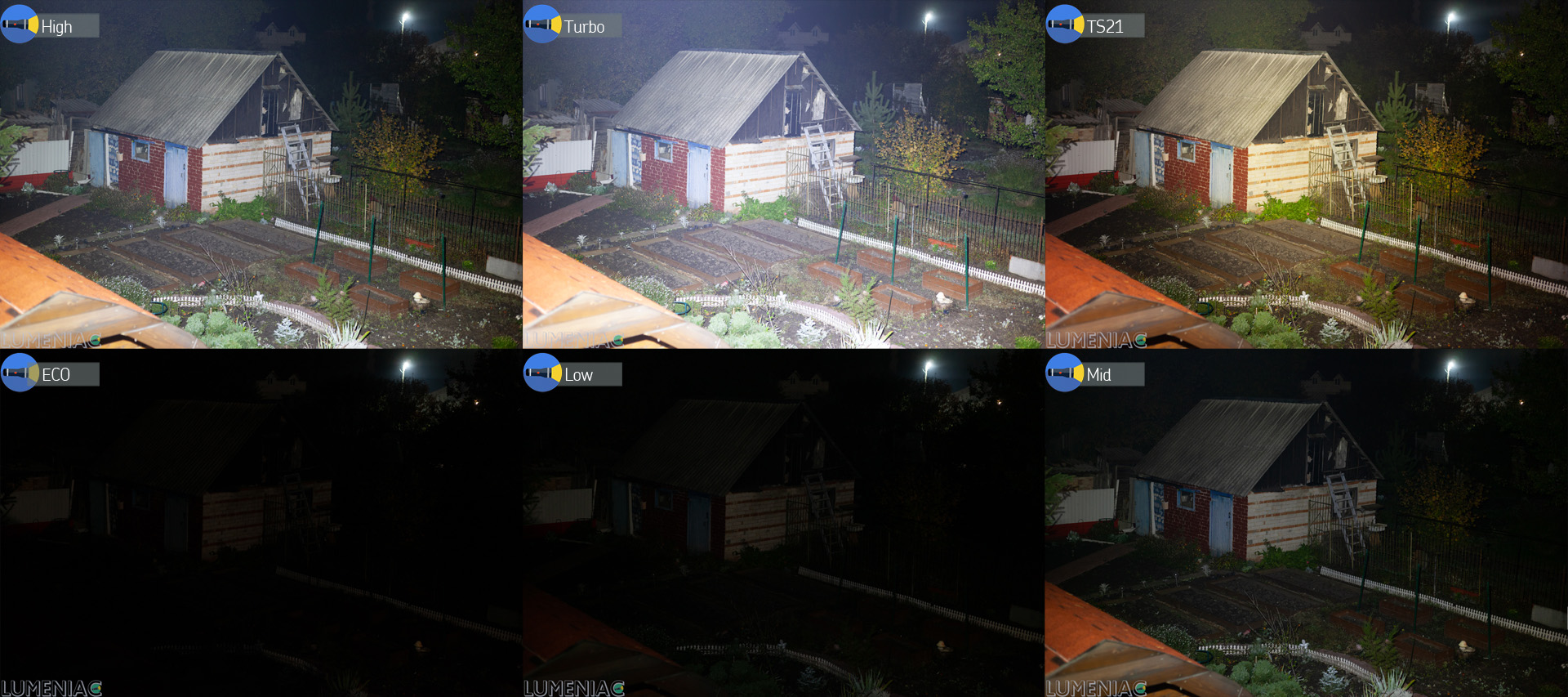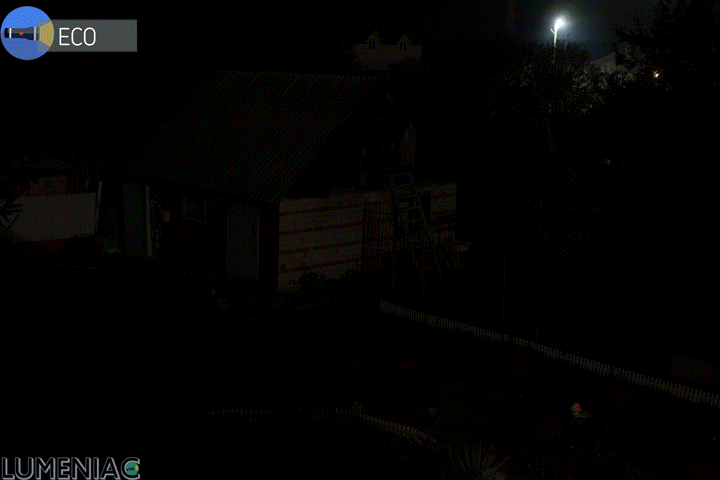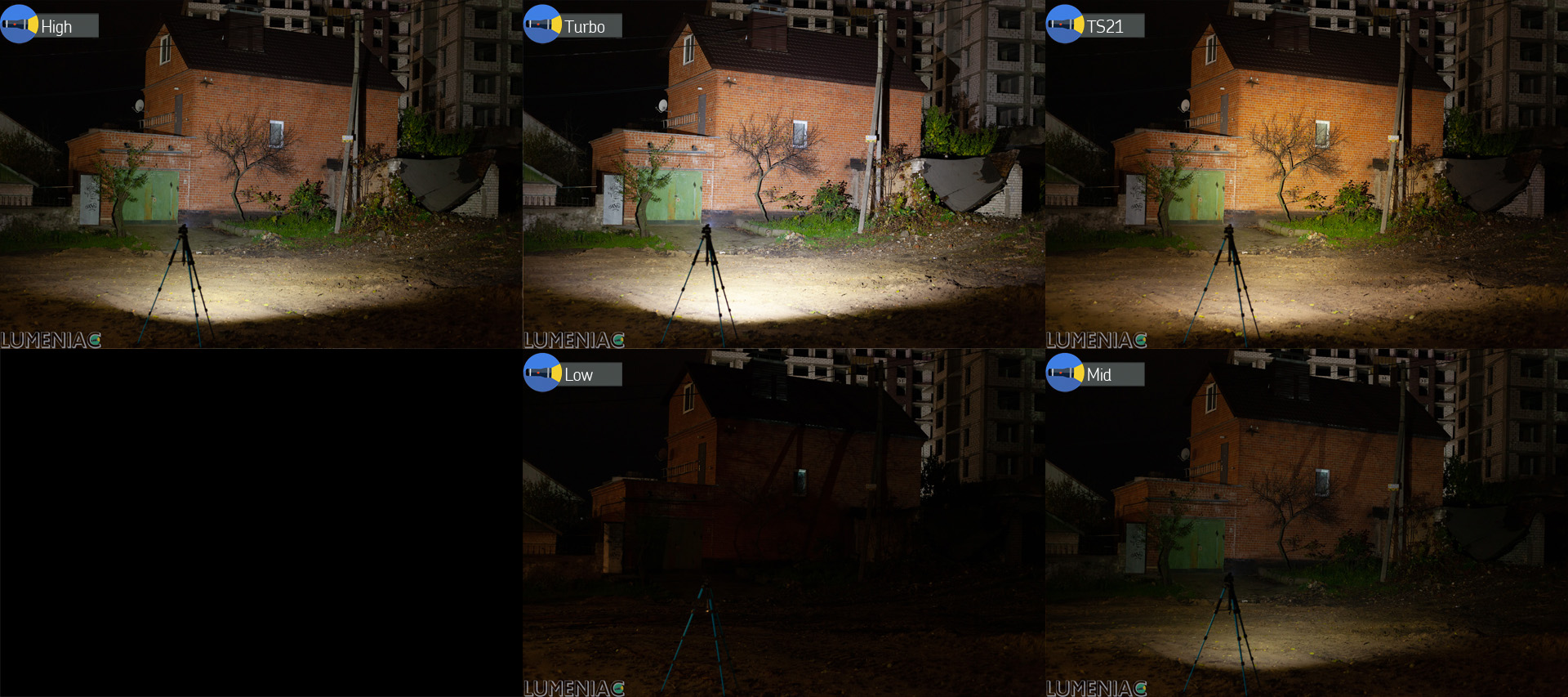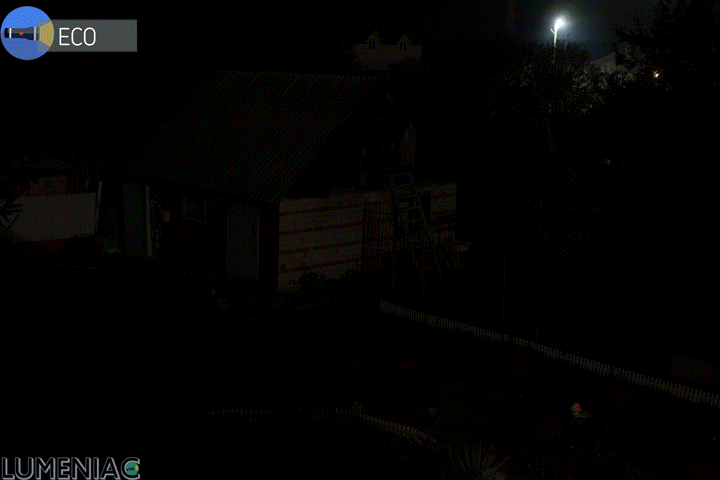 Of course, some range can be achieved only due to the brightness of the turbo mode, since its runtime here is far from decorative. I am a user with completely ordinary needs, and for me the review of the Wurkkos TS22 showed that this flashlight copes with them with a bang, providing decent brightness within a hundred and fifty meters.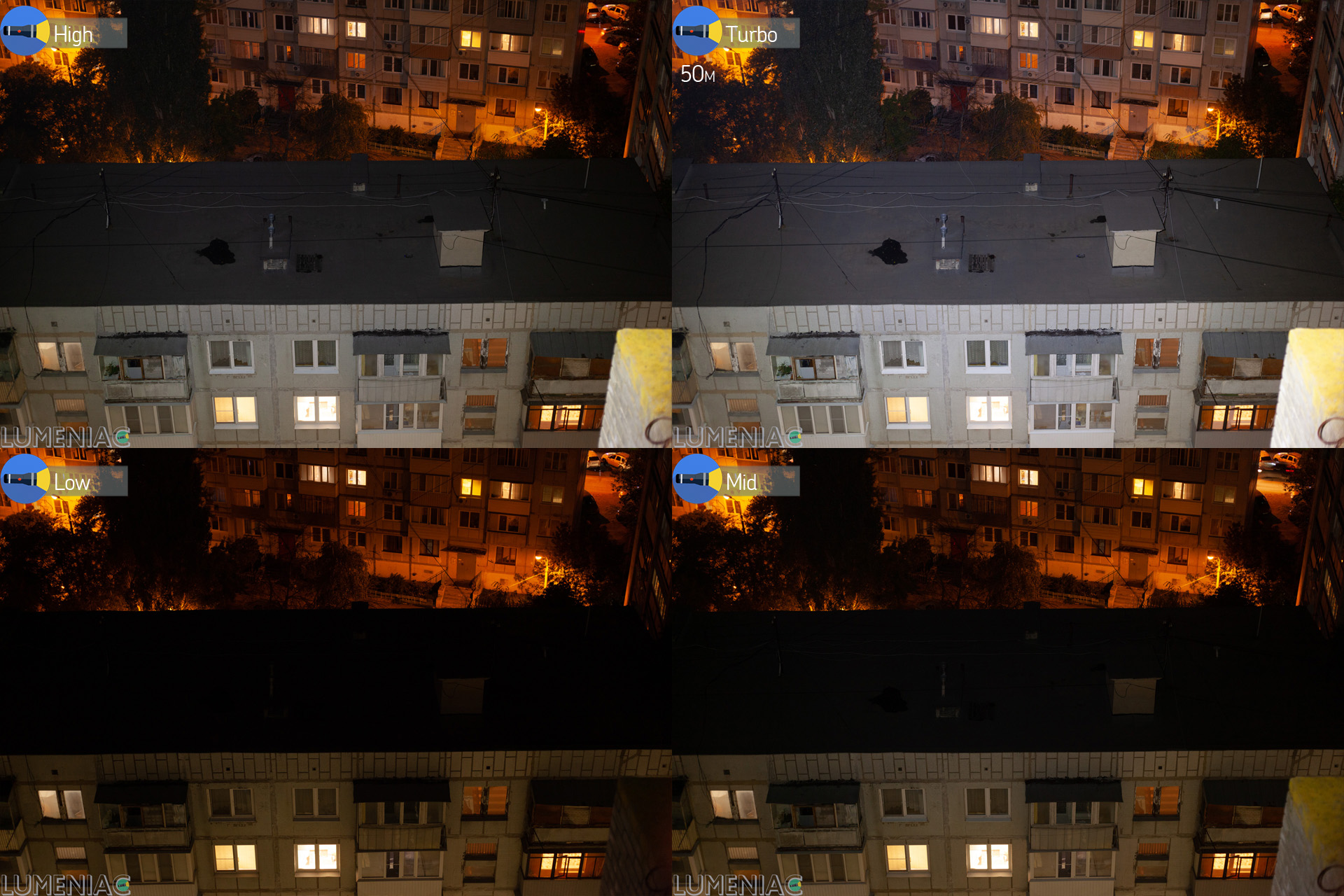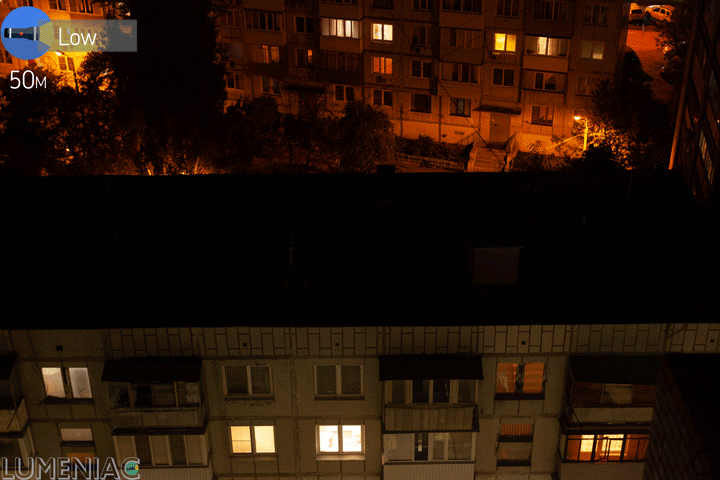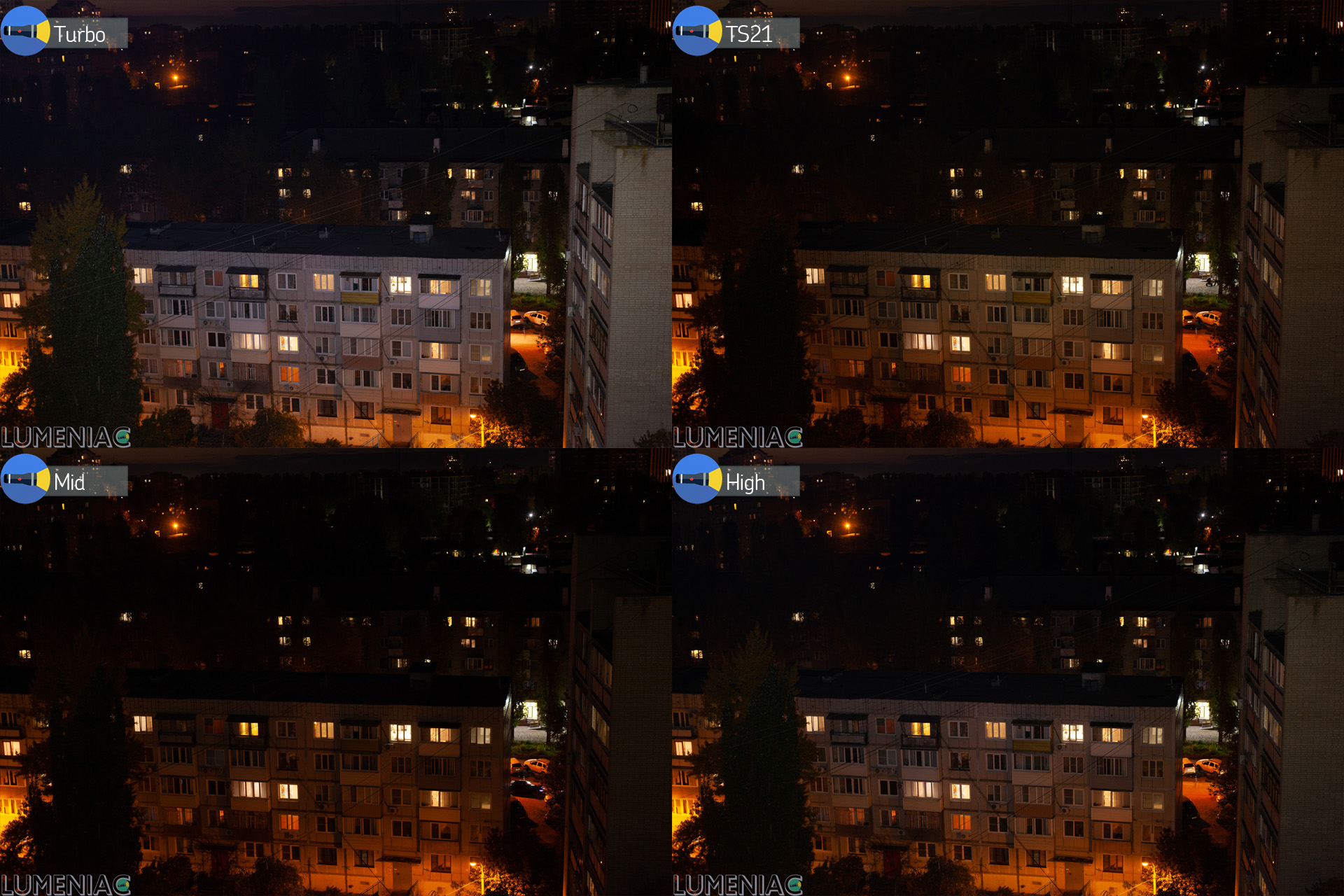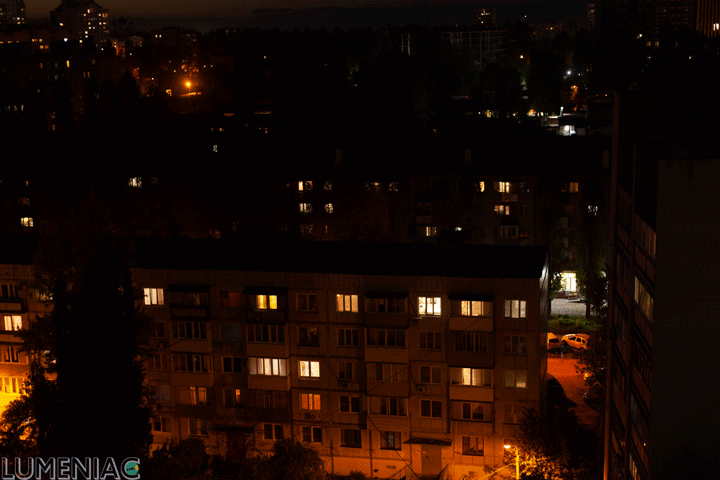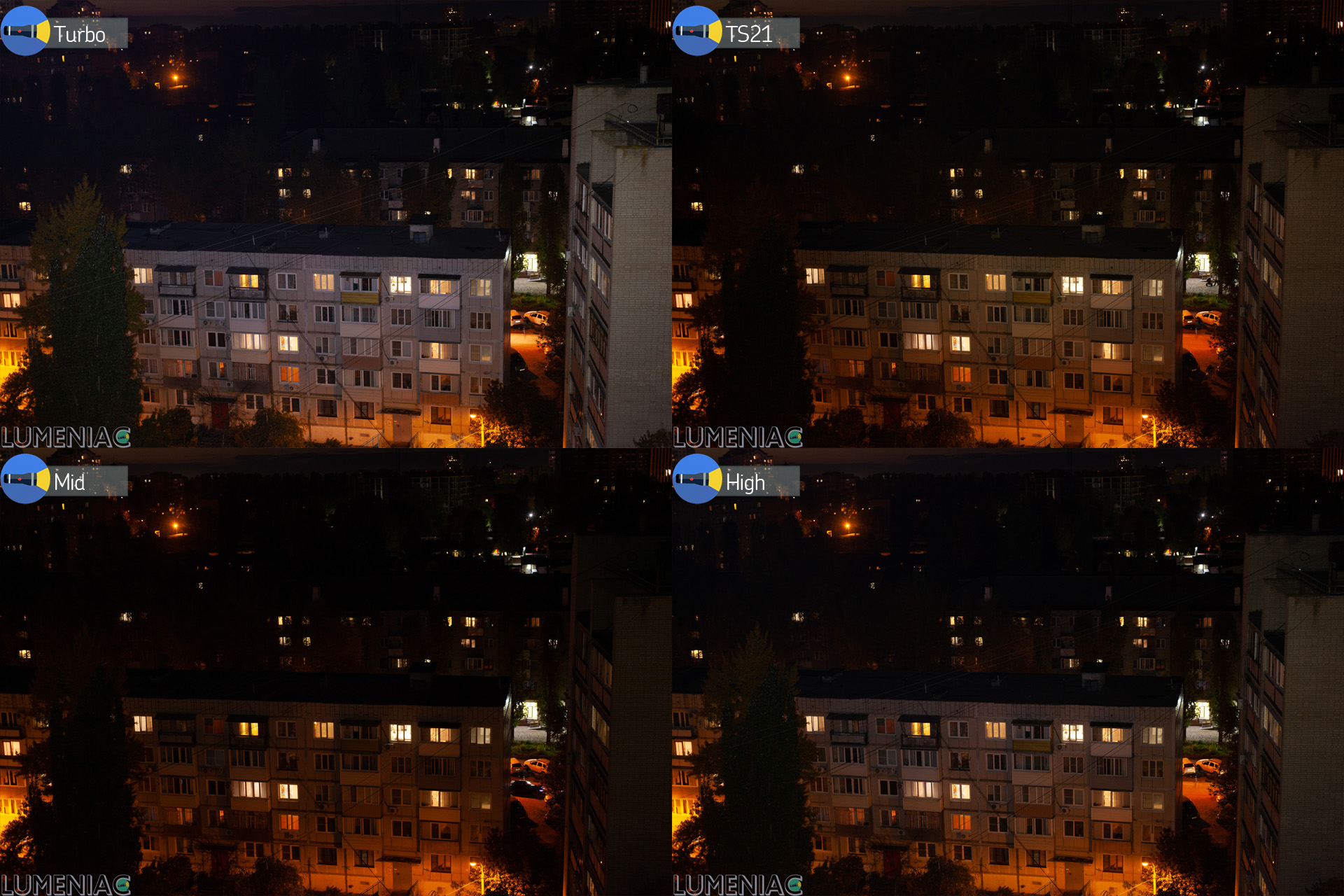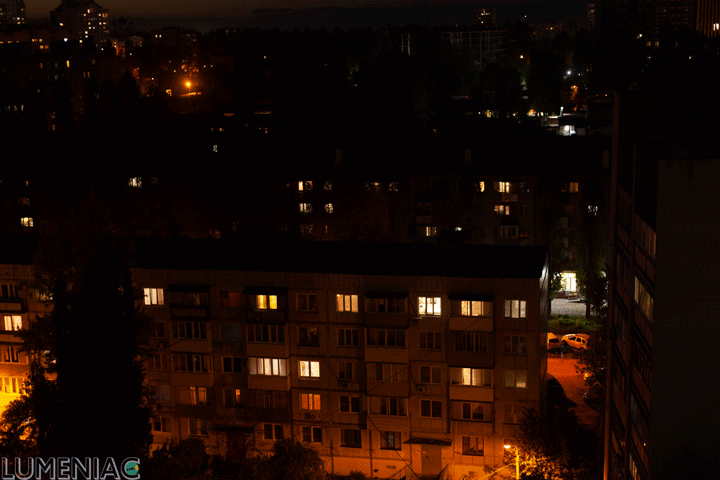 OVERALL IMPRESSIONS
If Sofirn addresses its flashlights to the average user, then Wurkkos usually make flashlights that are more advanced in terms of control and light - Wurkkos TS21 is a great example of this.
In this regard, Wurkkos TS22 is a step back, a nod to a simple user who will not have to puzzle over a sheet of Anduril manual. So TS22 would look more appropriate among Sofirn models. Once again - this is not a flaw, the flashlight just does not match the usual Wurkkos concept.
In all other respects, this is exactly what we expect from Sofirn\Wurkkos. Namely, an inexpensive flashlight with good UI, high brightness and fast charging. What can we hide, all this is already there - Sofirn SP33S gives you absolutely everything the same for working at the same distance, differing only in a 26650 battery.
It seems to be a small difference, but for someone it will be noticeable. The diameter of 26650 flashlight is not for everyone's. And here the 21700 model looks definitely more interesting. Another difference is the grip, the knurling of the Wurkkos TS22 gives a fantastically comfortable and secure grip. There is also a clip, by the way, that works, which Sofirn SP33S cannot boast of.
Oh yes, Sofirn SP33S has a lower brightness, but it is enough. But the case is larger and therefore it absorbs and removes heat better.
As you can see, it's good that there is something to choose from.
As I see it - if you look for less size and throw, not cold light, then look at Sofirn SP35.
If you're after a classic mid-range shot, look no further than the Sofrn SP33S. However, I don't see any advantages of it comparing to TS22.
If you need maximum brightness in a smaller size compared to 26650, then Wurkkos TS22 will be what you need and you will pay for it one and a half times less than for the most primitive and boring flashlight from any of the well-known brands.
In short, I am satisfied, I can only complain about the lack of a real firefly mode that i used really often.