Hi, guys. i offer you Nitecore P20iX review. This is a very, very bright (4000lum turbo is a LOT for tactical flashlight) fresh representative of P20i model line.
official page of Nitecore P20iX | manual
you can buy Nitecore P20iX at:
➤ ALIEXPRESS
➤ BANGGOOD $96.95 with code BG0811
➤ AMAZON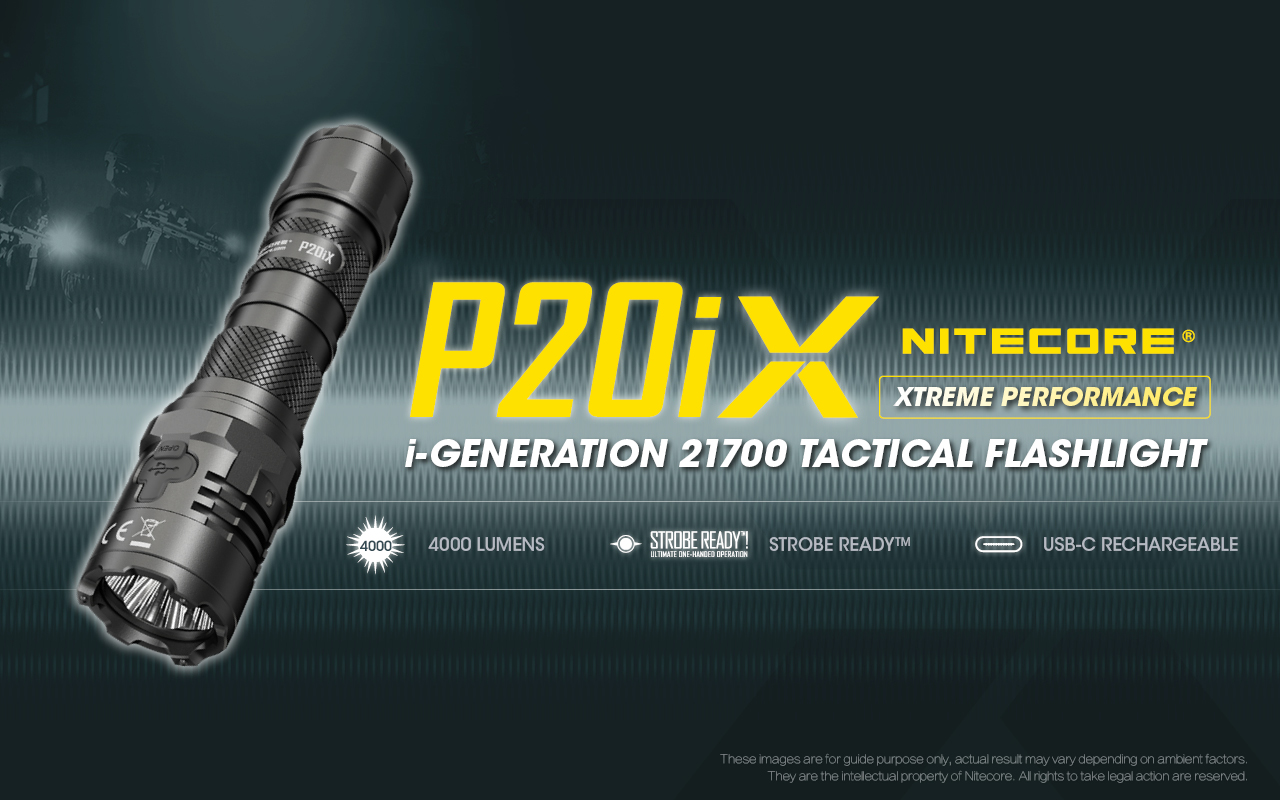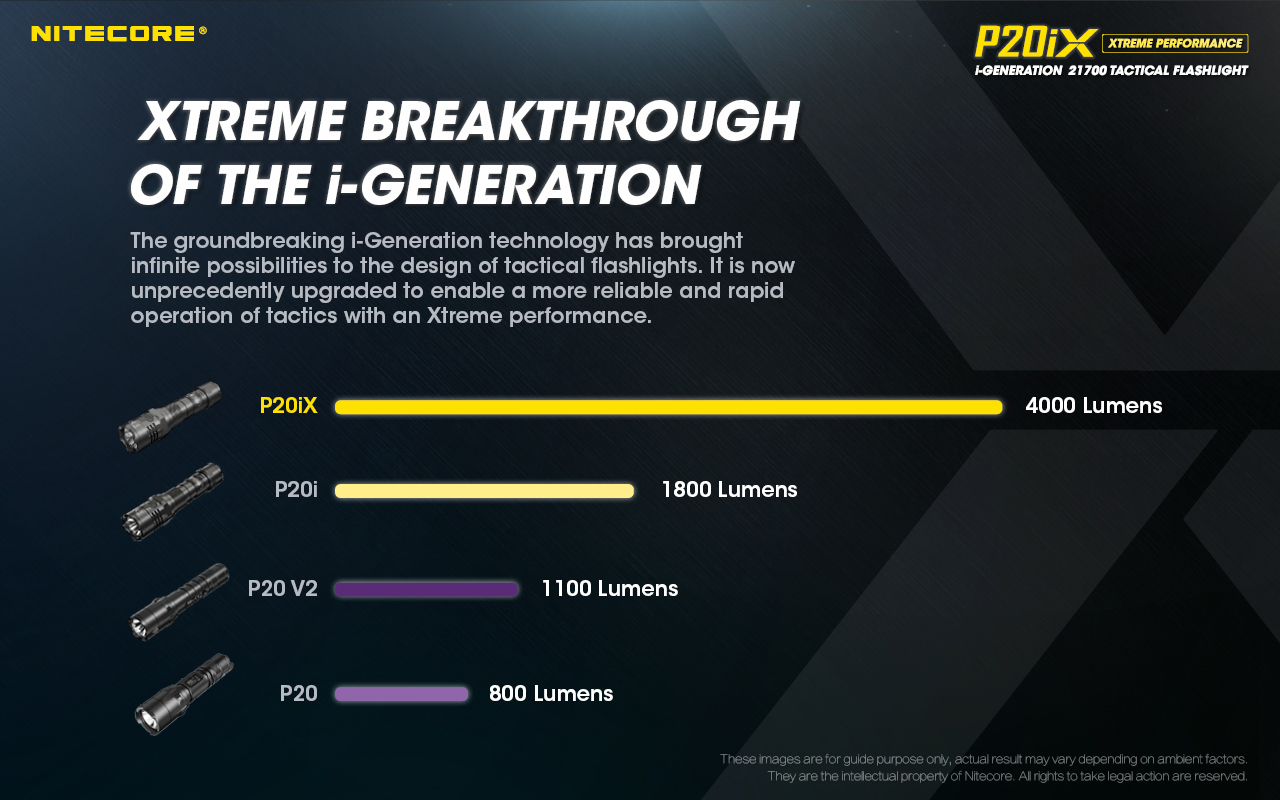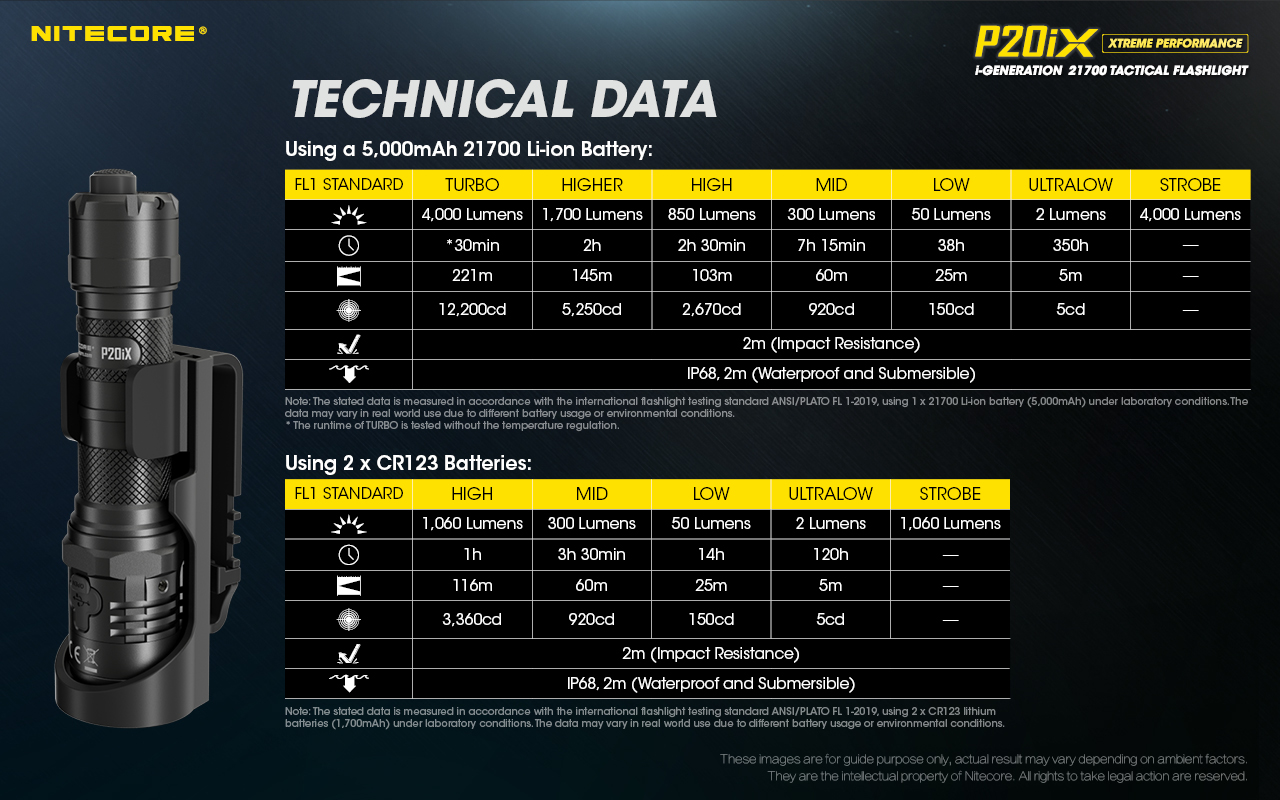 Excellent quality and reliable black box typical for top models from Nitecore.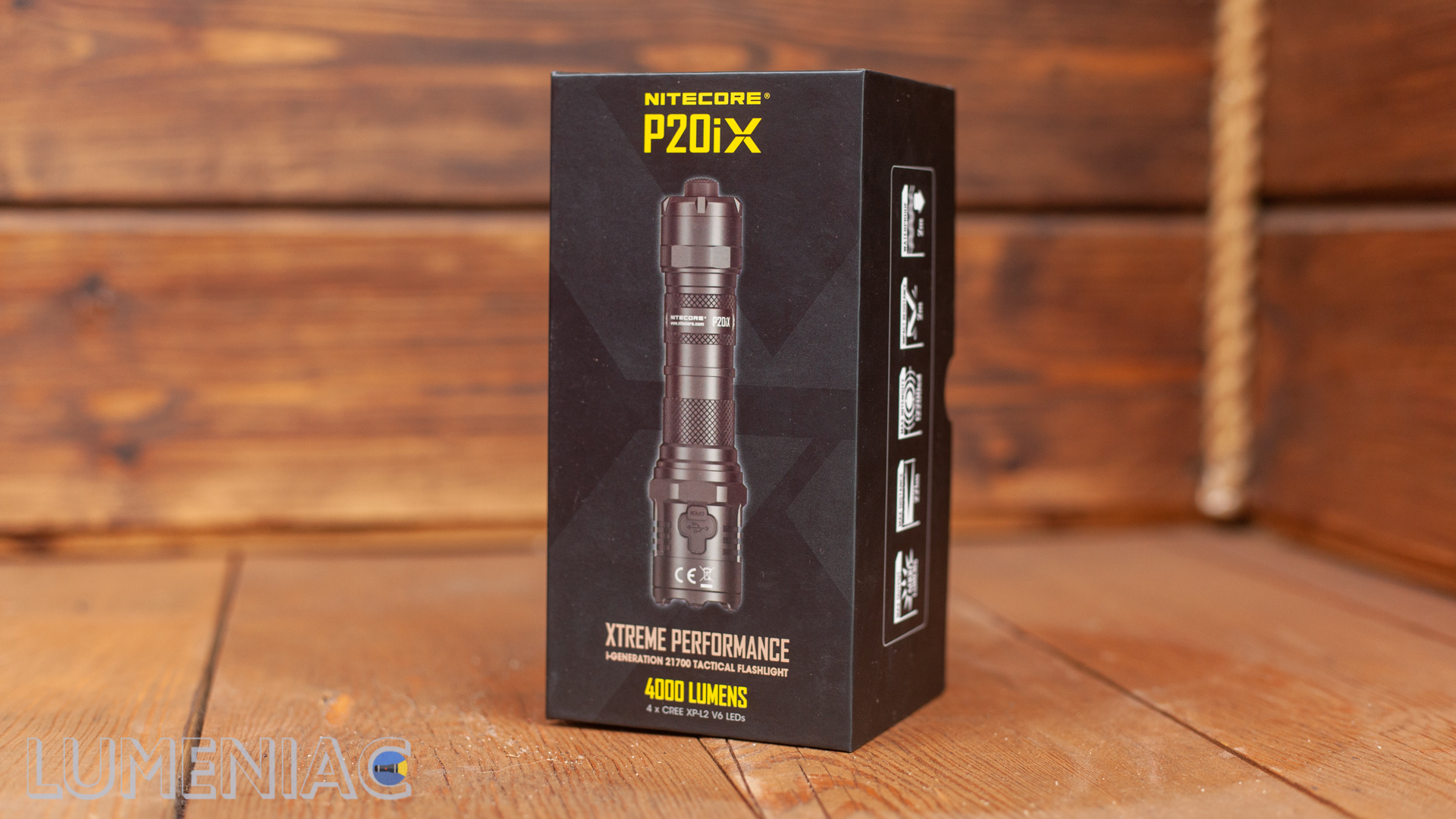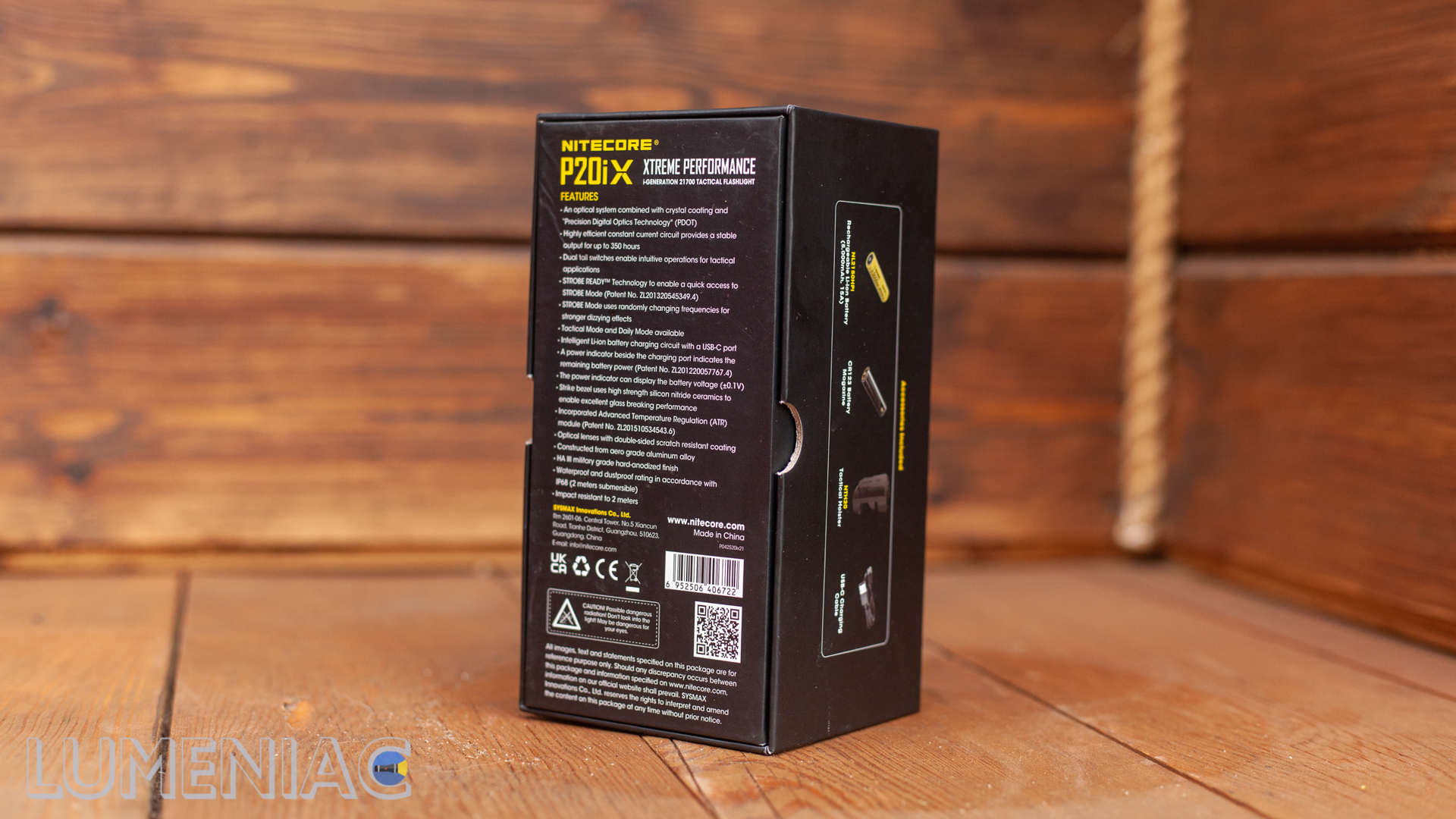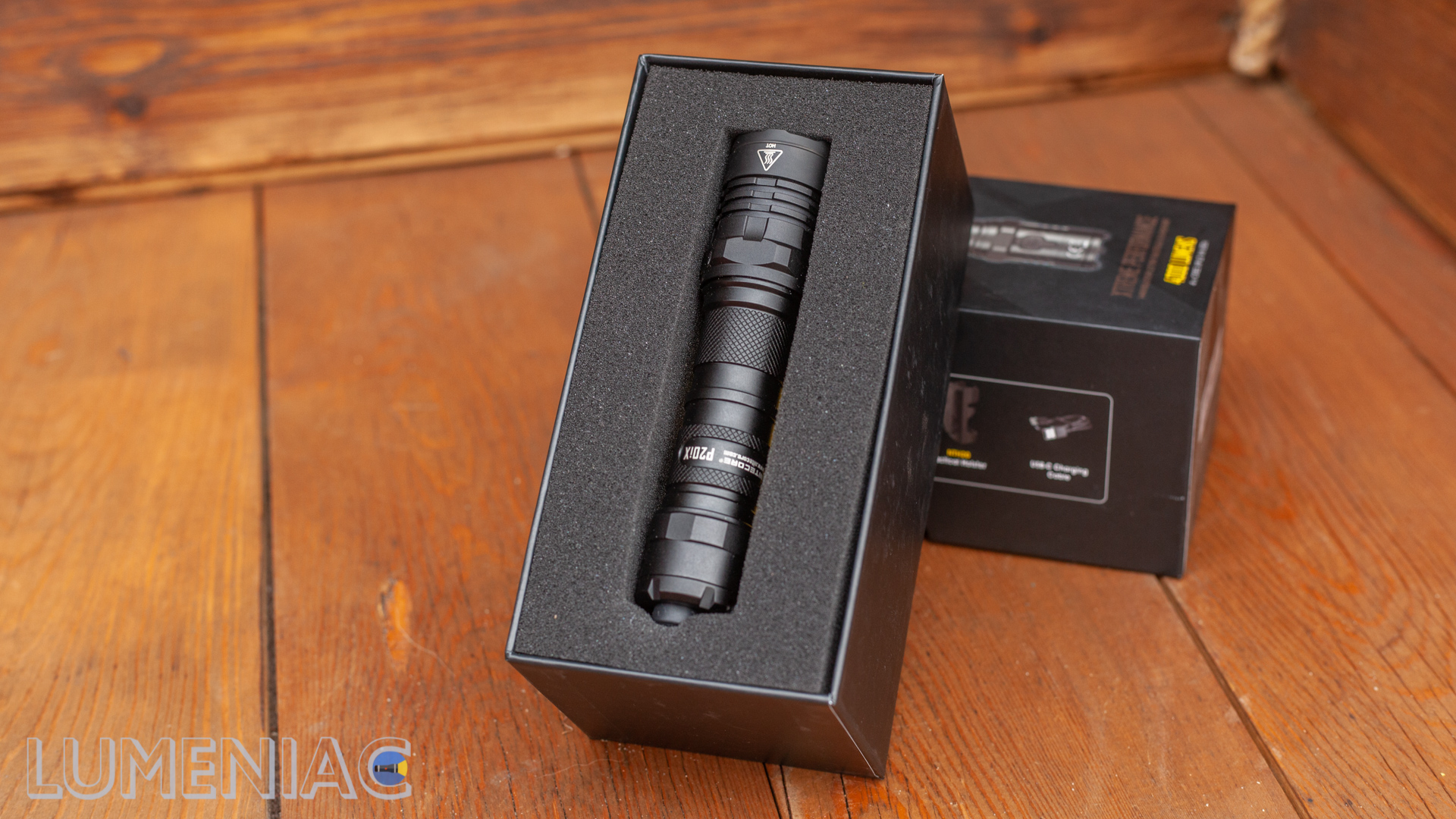 The kit includes the flashlight itself with a 21700 battery and cr123 adapter for the latter, a plastic holster, a lanyard, a charging cable, a manual and a warranty card.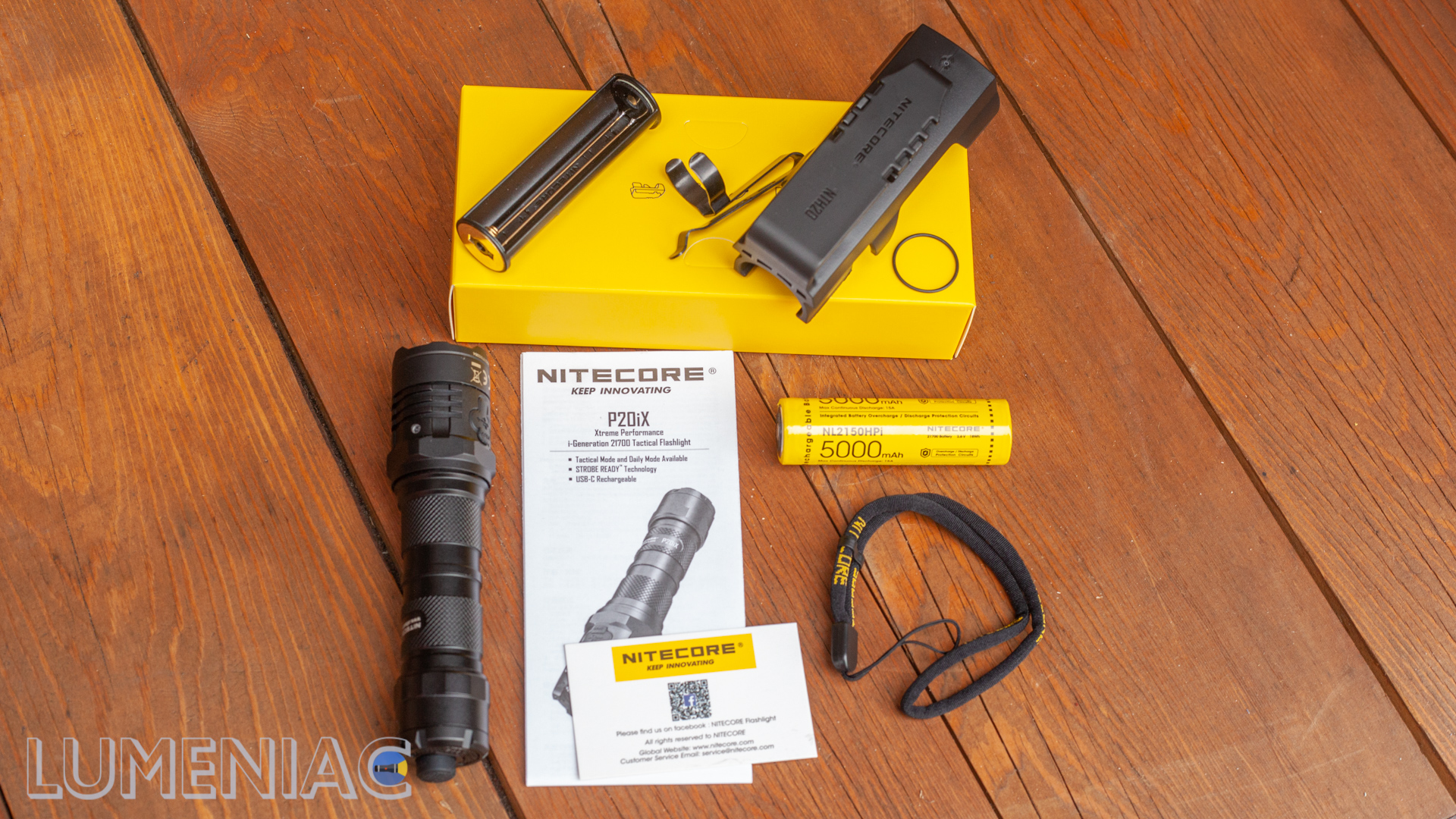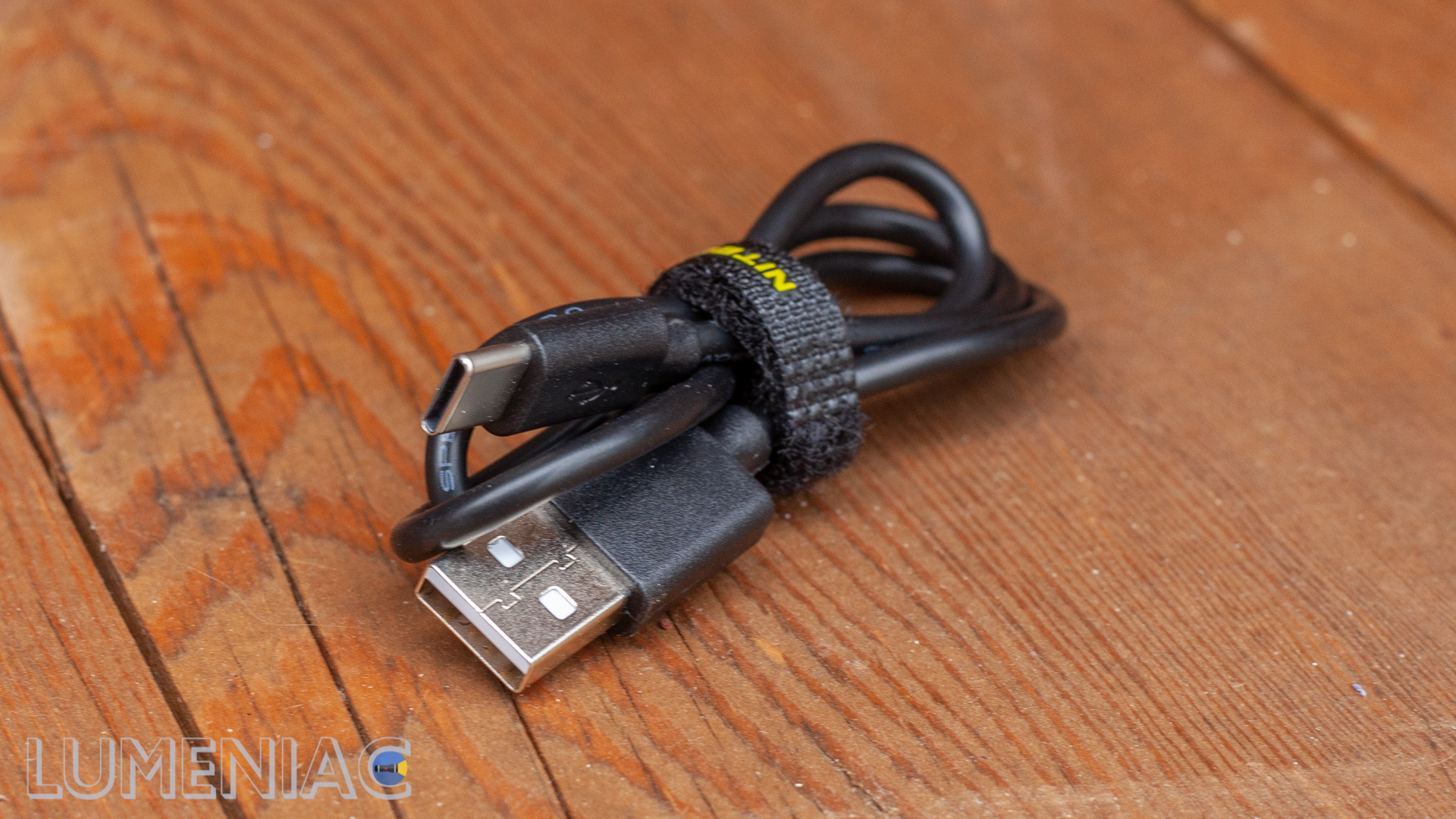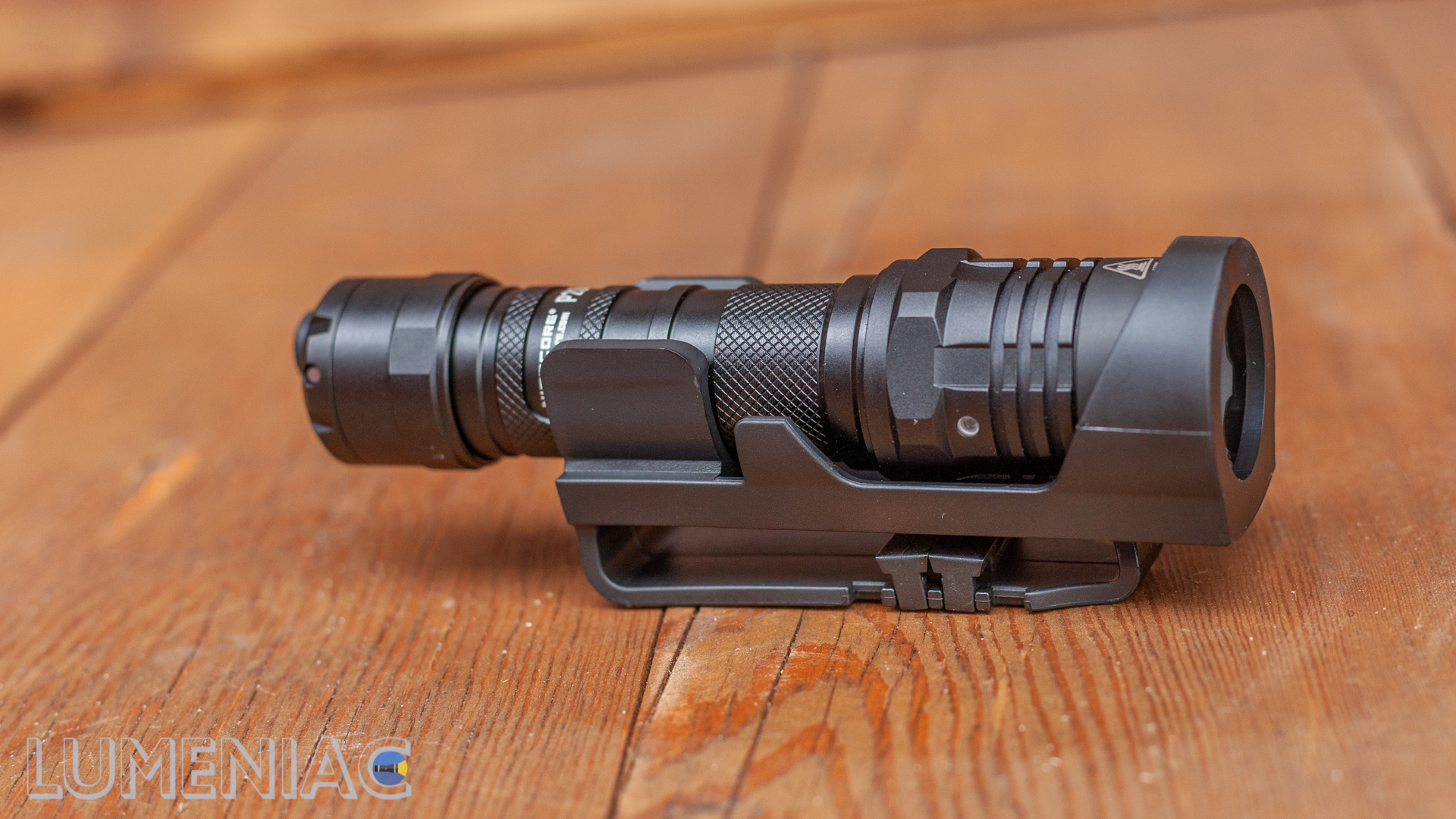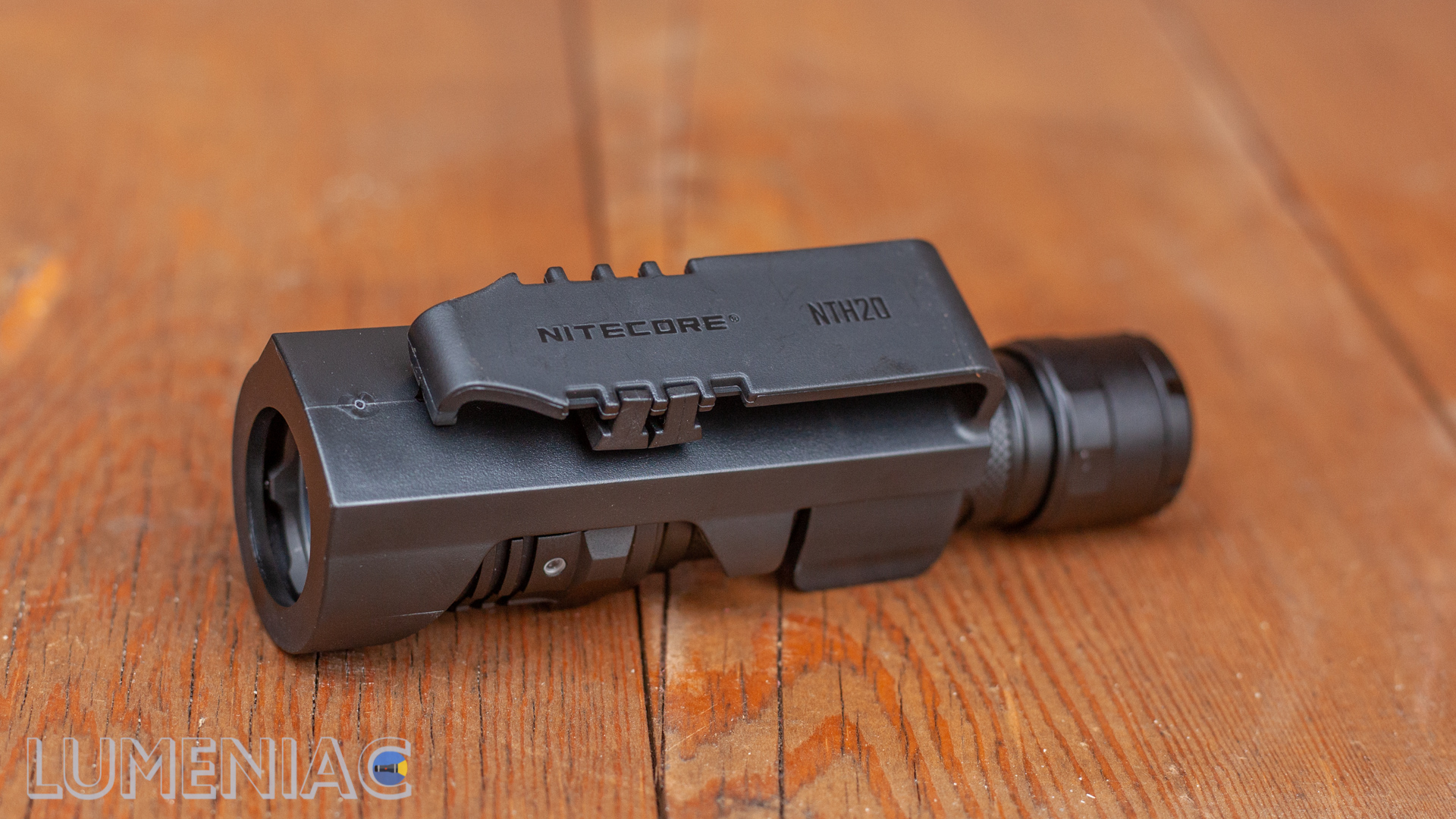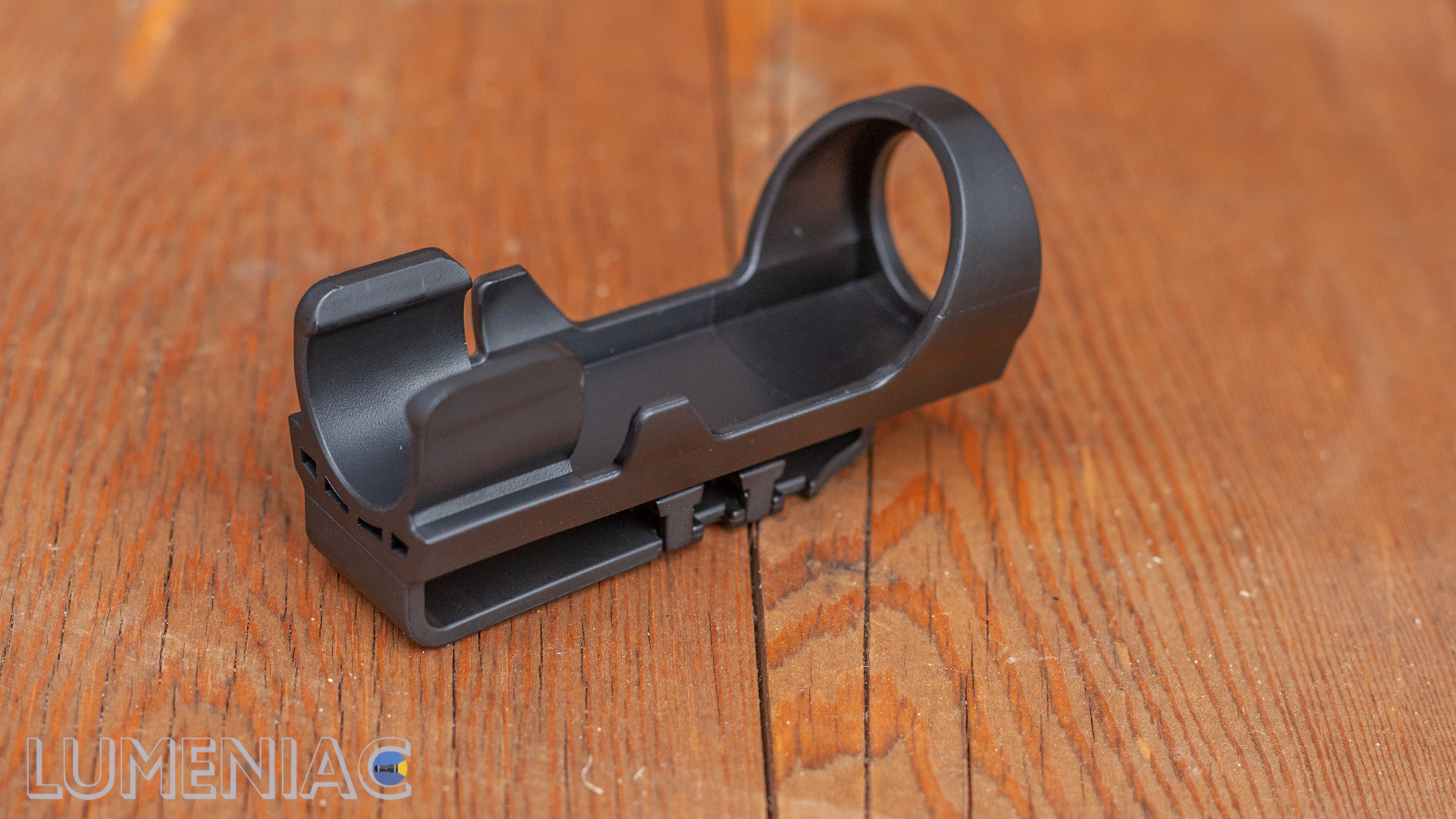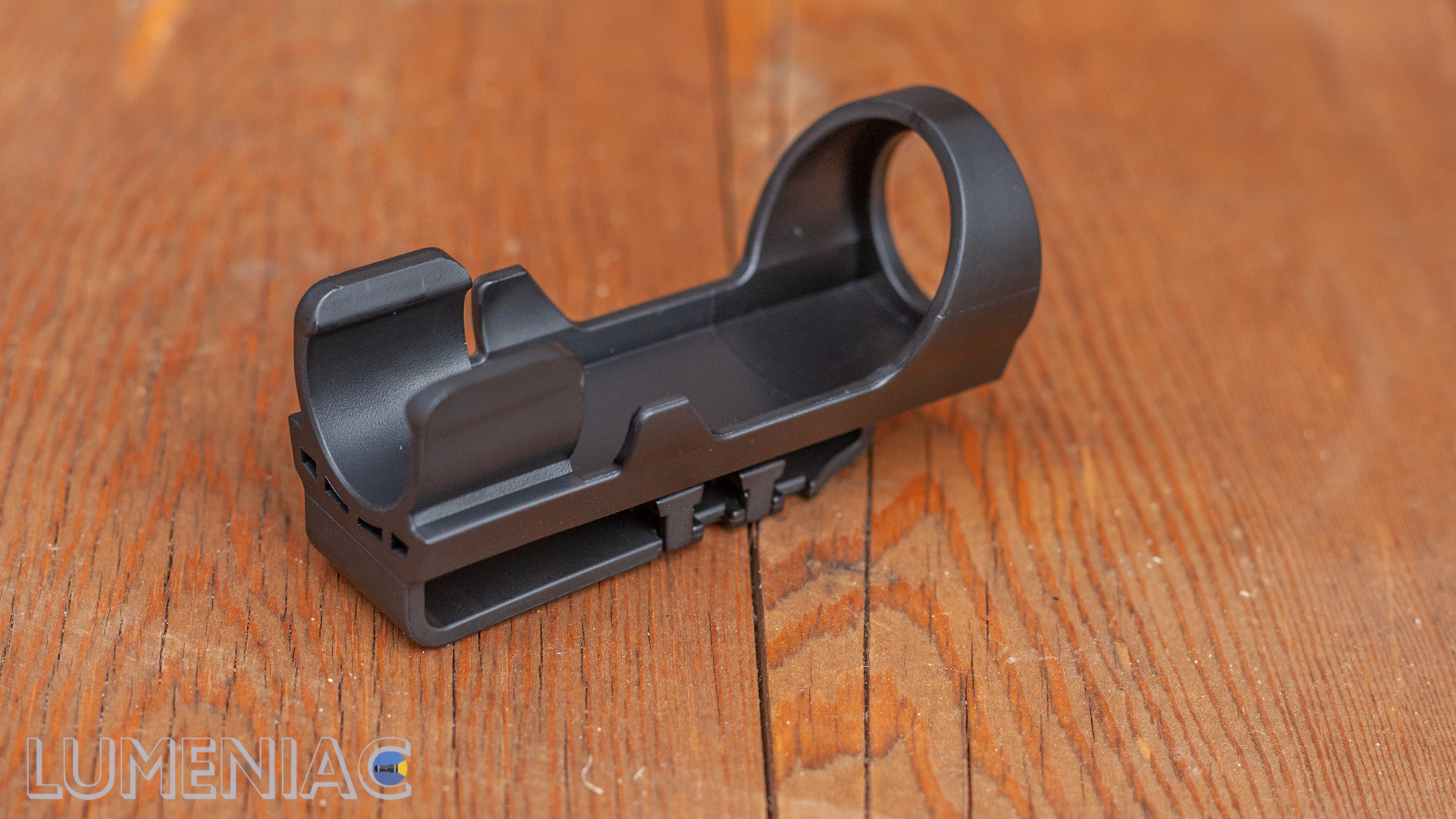 all the p20i model line works from proprietary 21700 battery and doesnt support any regular one. For me proprietary battery has always been really user unfriendly. only built-in battery is worse.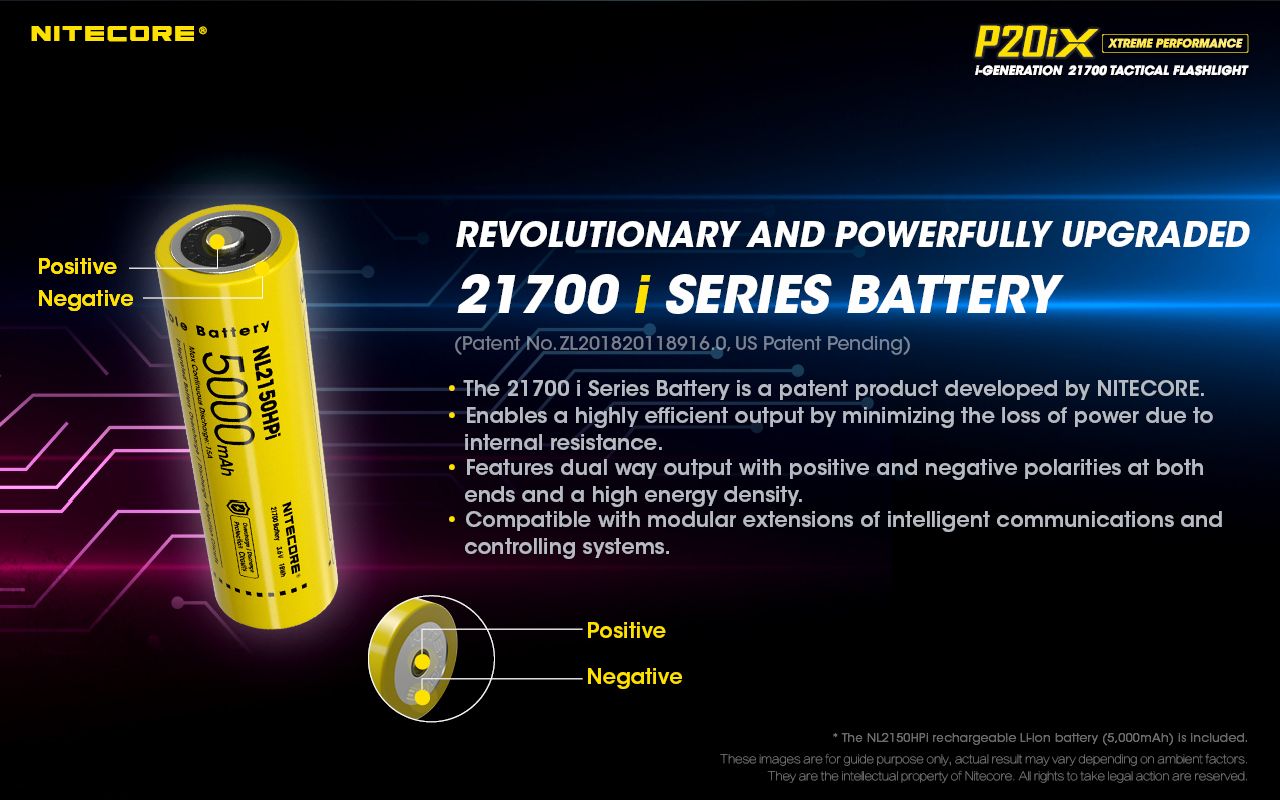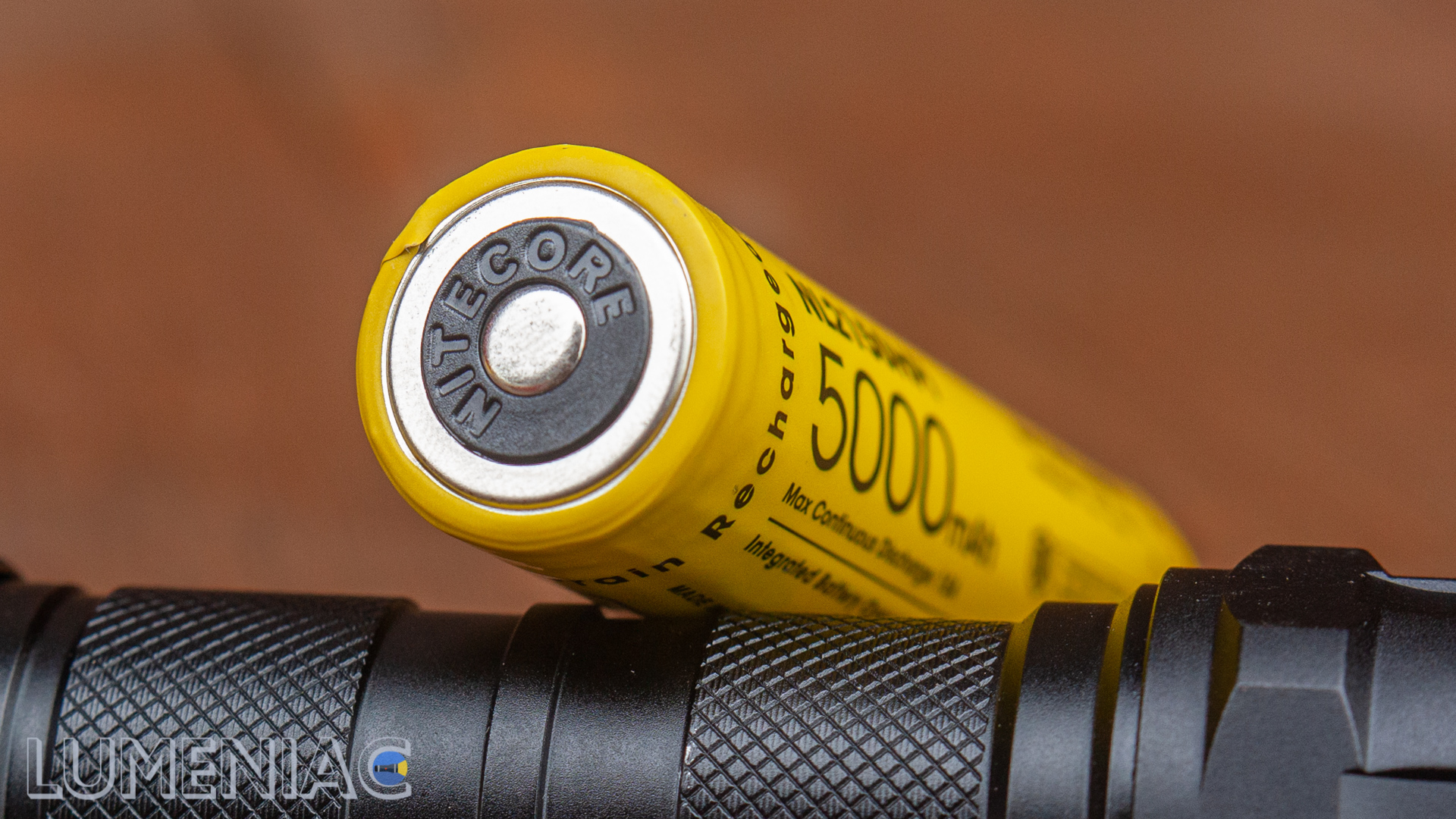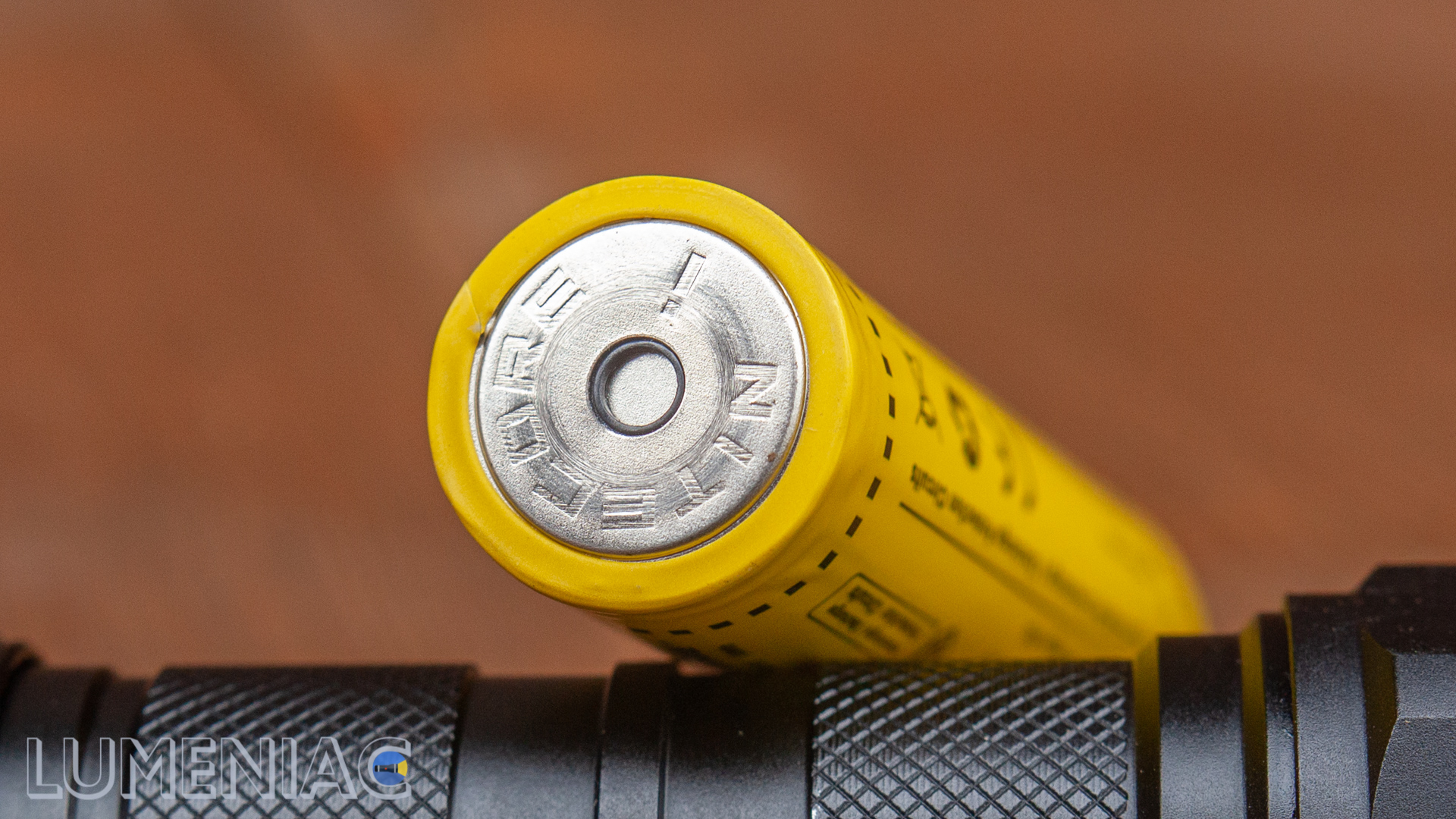 It wasnt real problem with 1st P20i, which had good 18650 adaptor. But now u get frankly useless 2*cr123. I suppose that if you cut off plastic sides, the adaptor will again store 18650.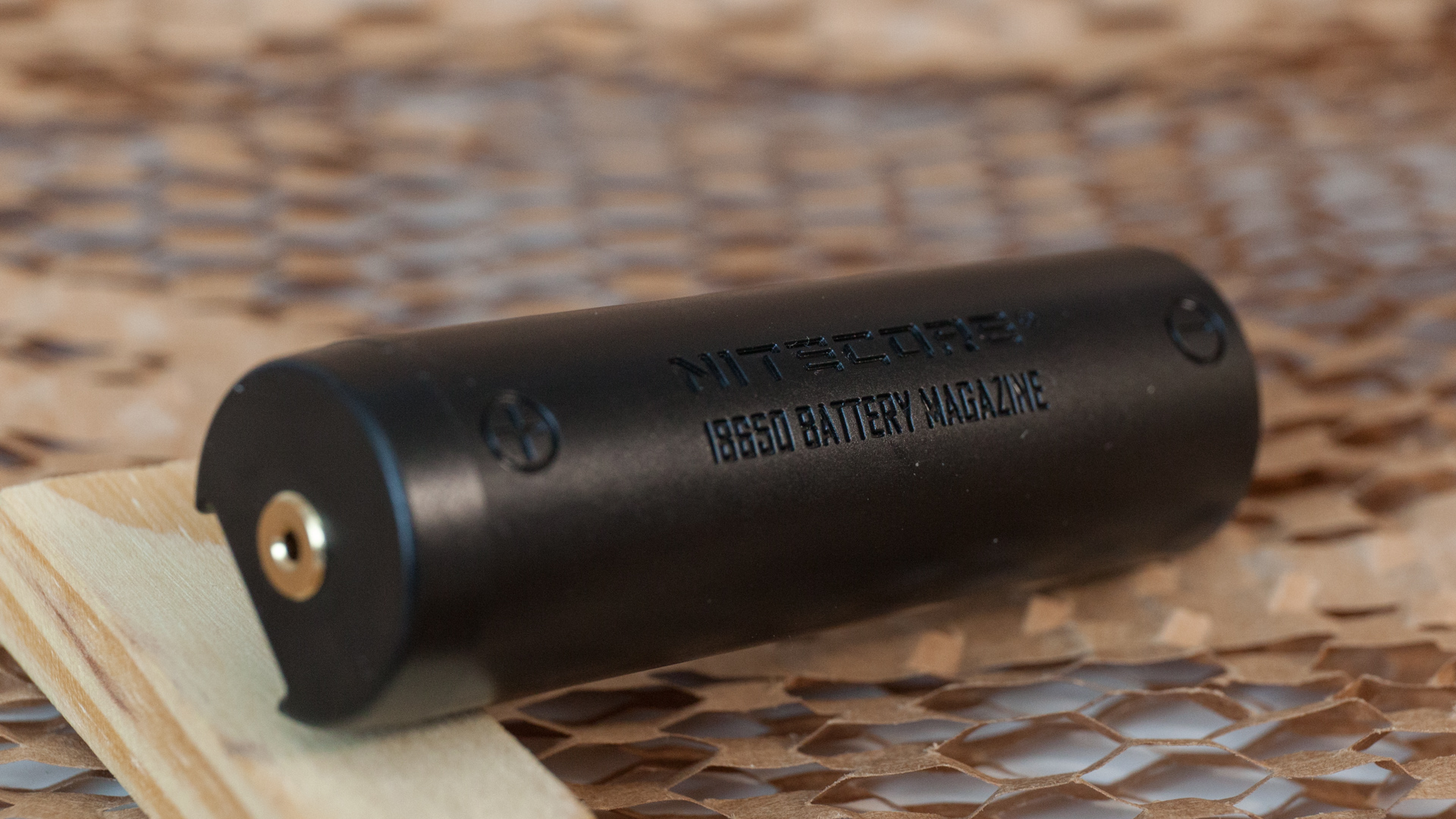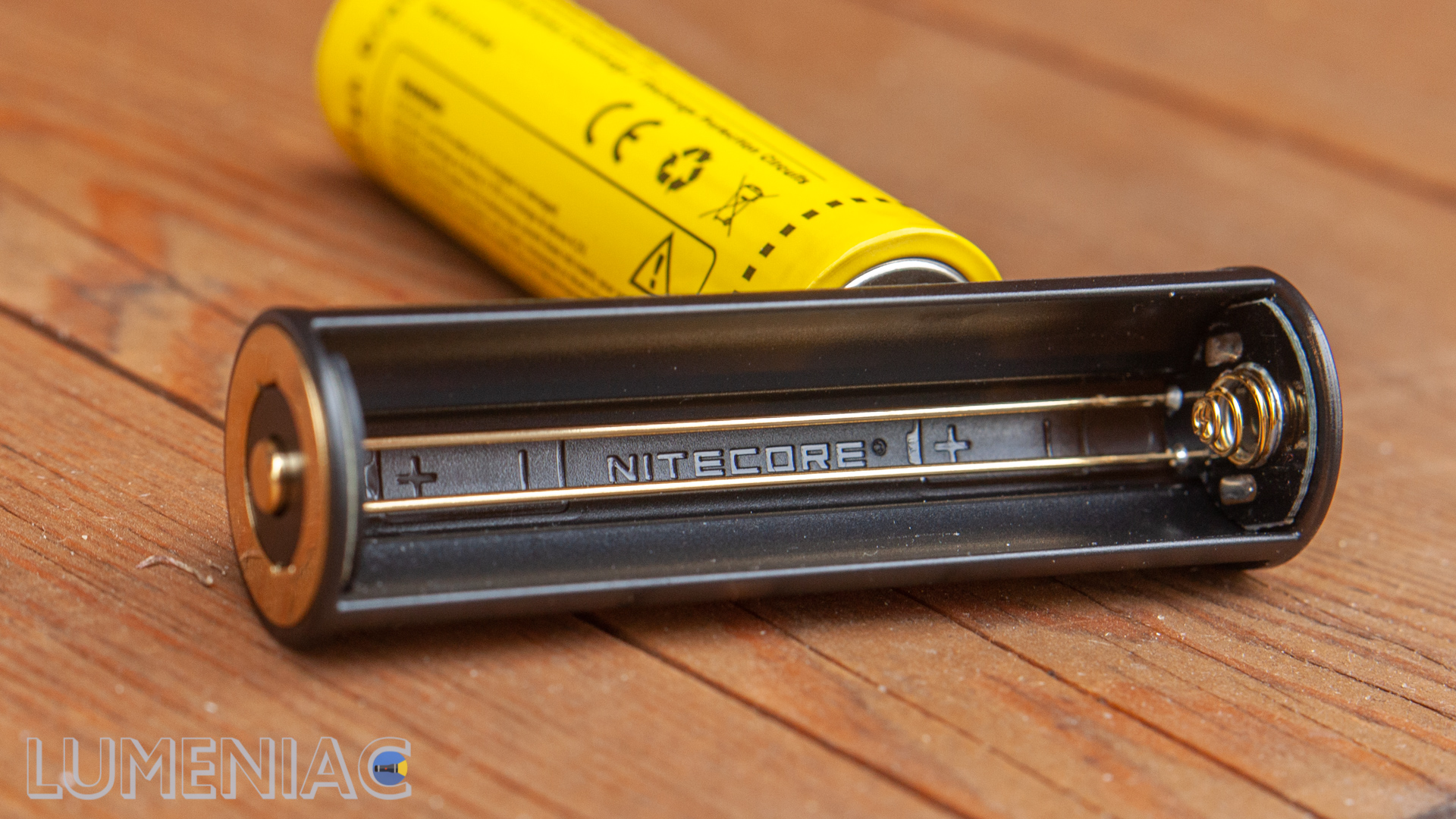 Optionally, the model is compatible with a set of mounts and accessories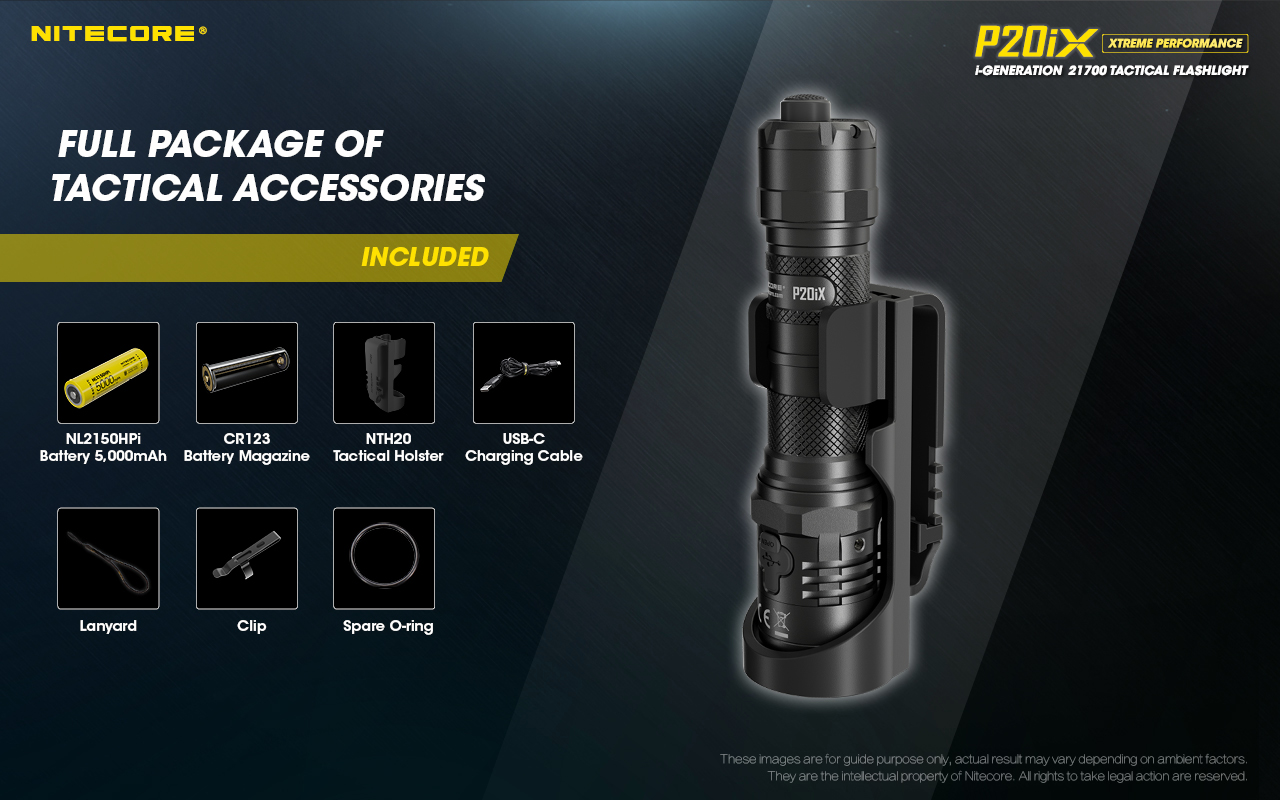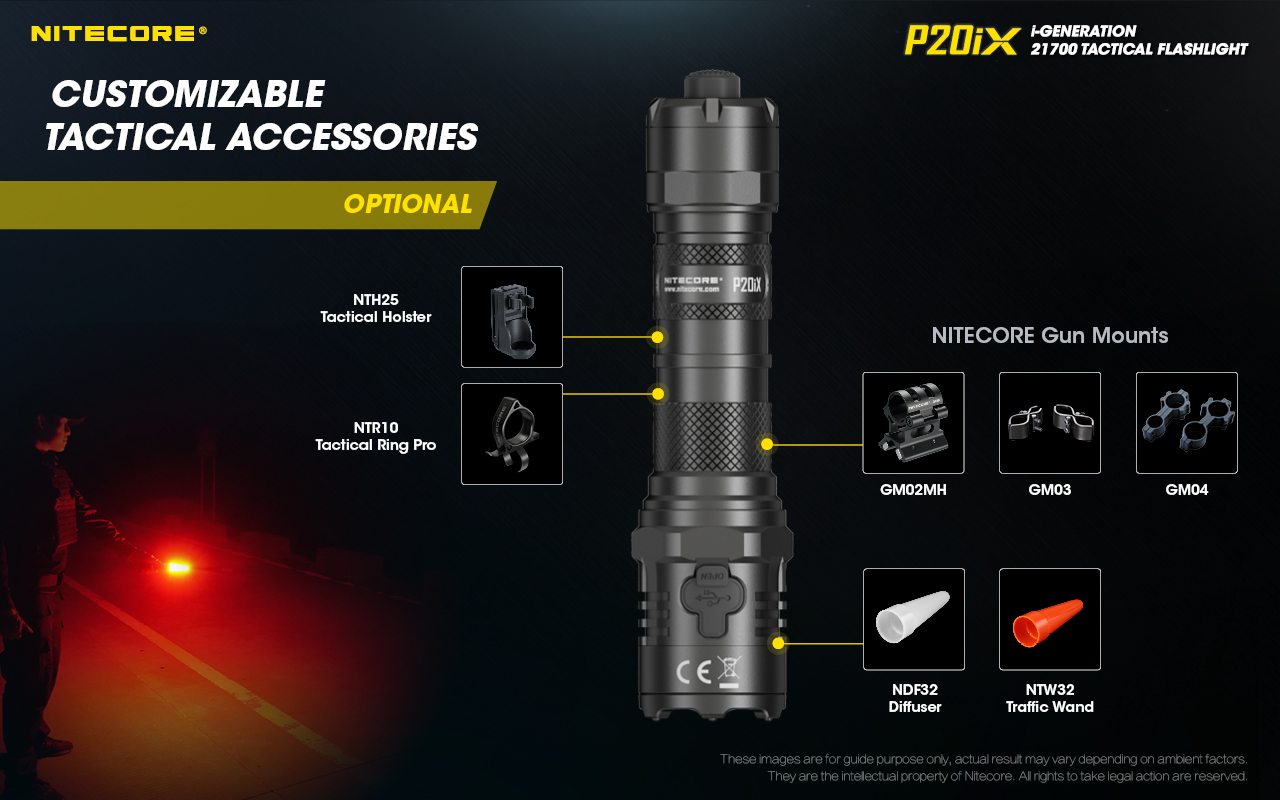 The design of the flashlight is sustained in the spirit common for modern Nightcore models. Externally (excluding optics) it is a complete clone of the original P20i. In short, the P20iX looks really good.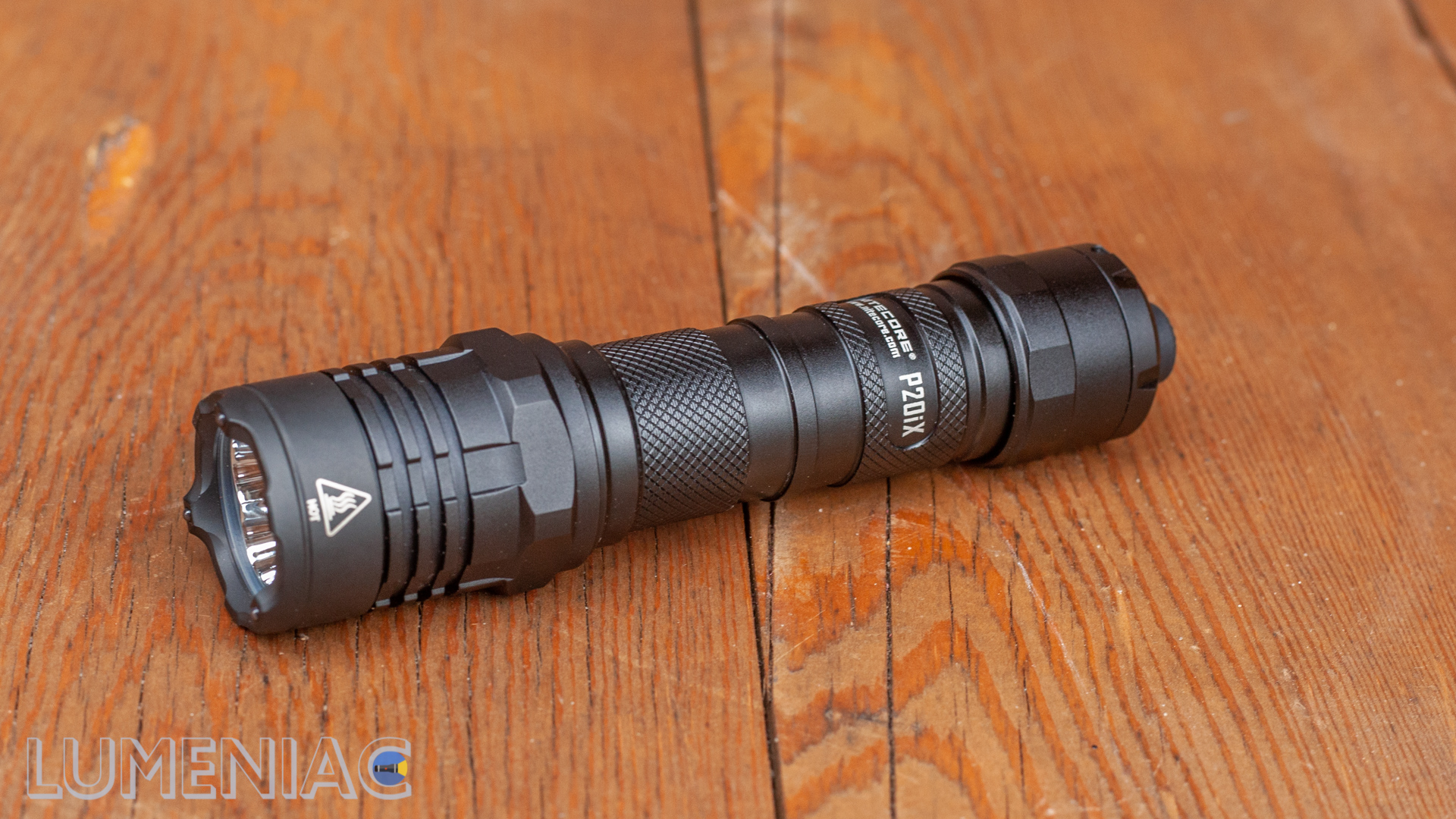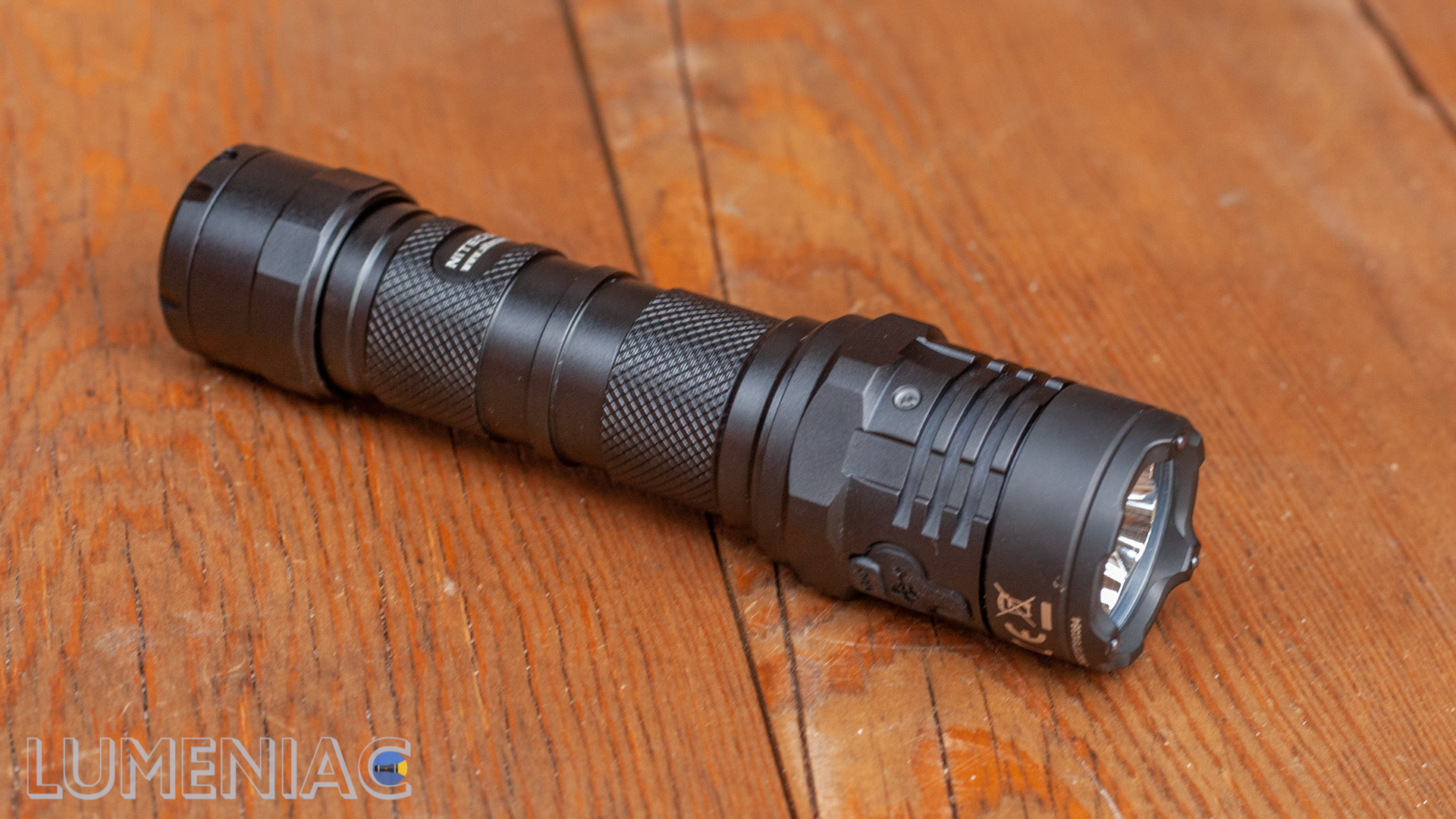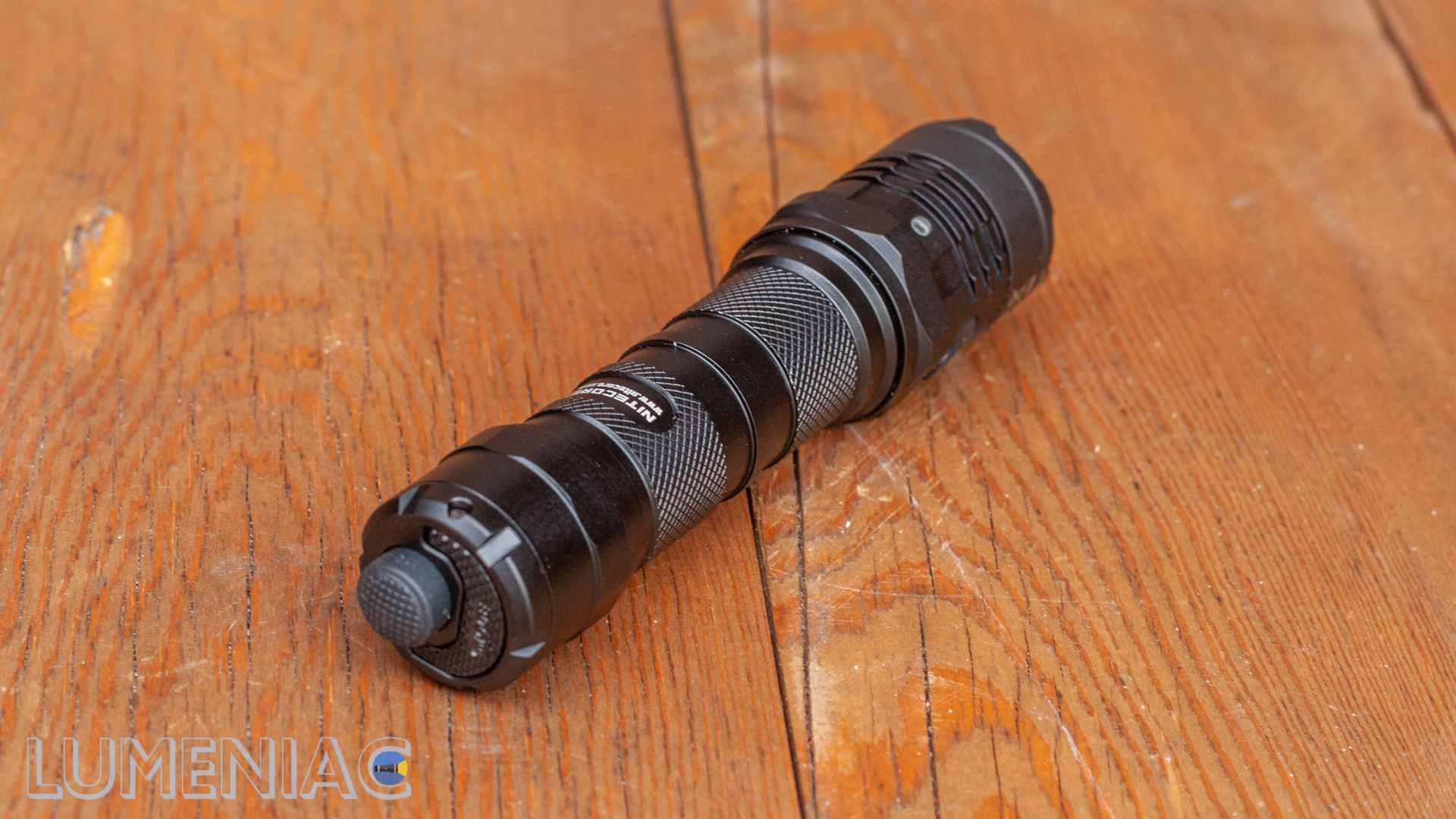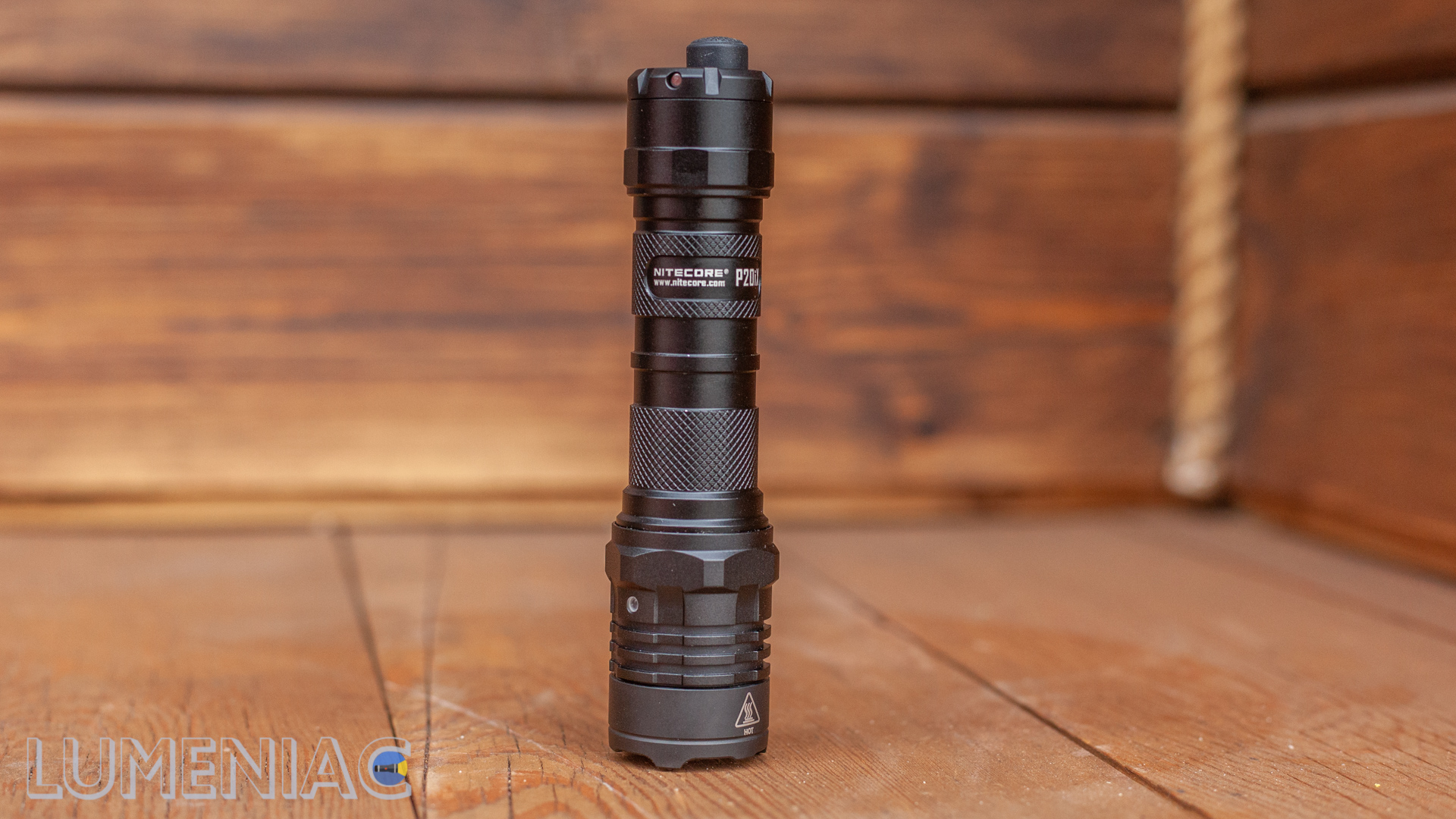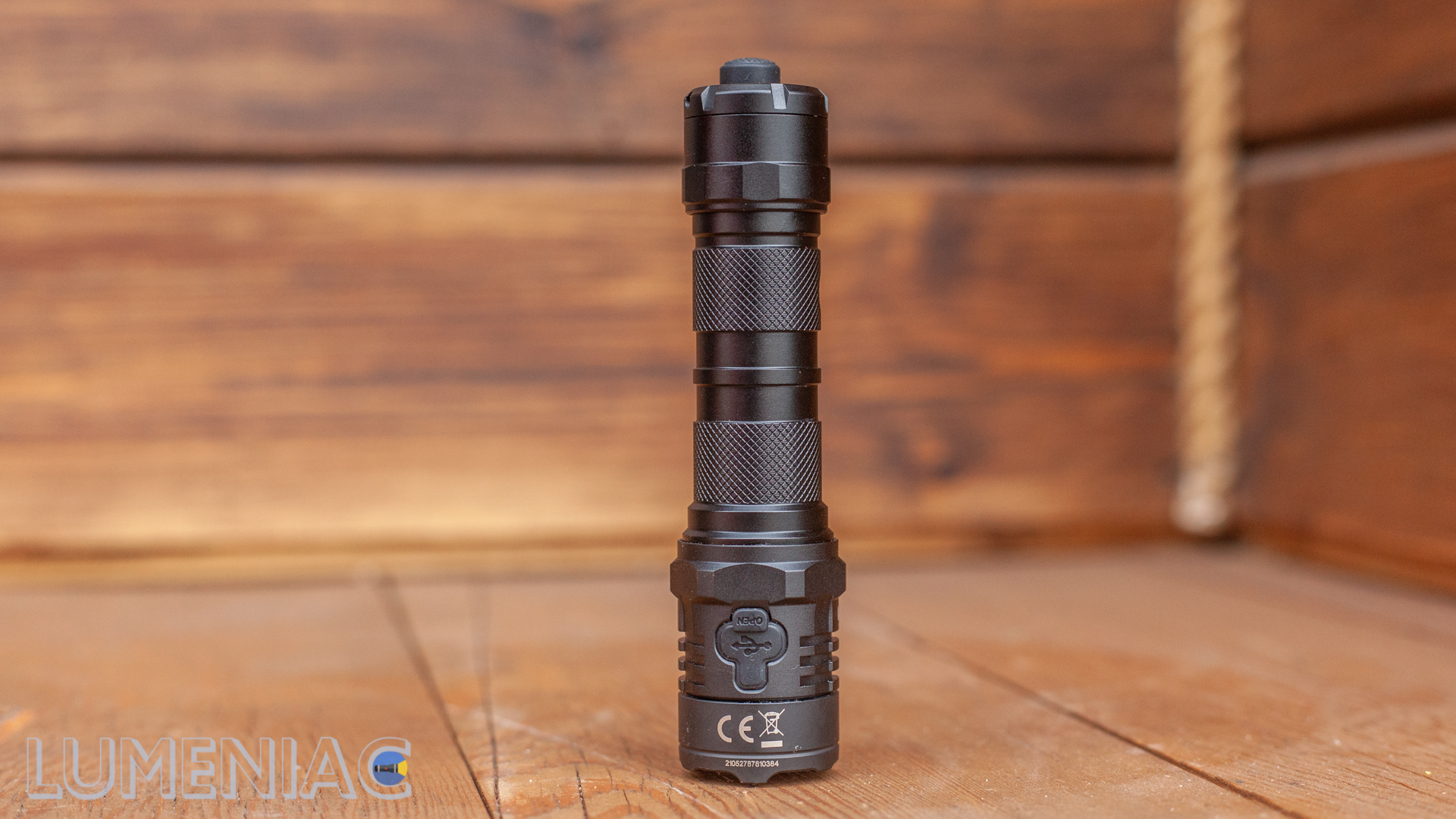 Nitecore P20iX is far away with being " ultra-compact and ultra-light flashlight" . And that is great that flashlight has usual size and weight! If it was as promo pics say, such short body would be damn disadvantage for such a combination of brightness and UI. Why? Read my manual ""How to choose flashlight"":https://budgetlightforum.com/t/-/57956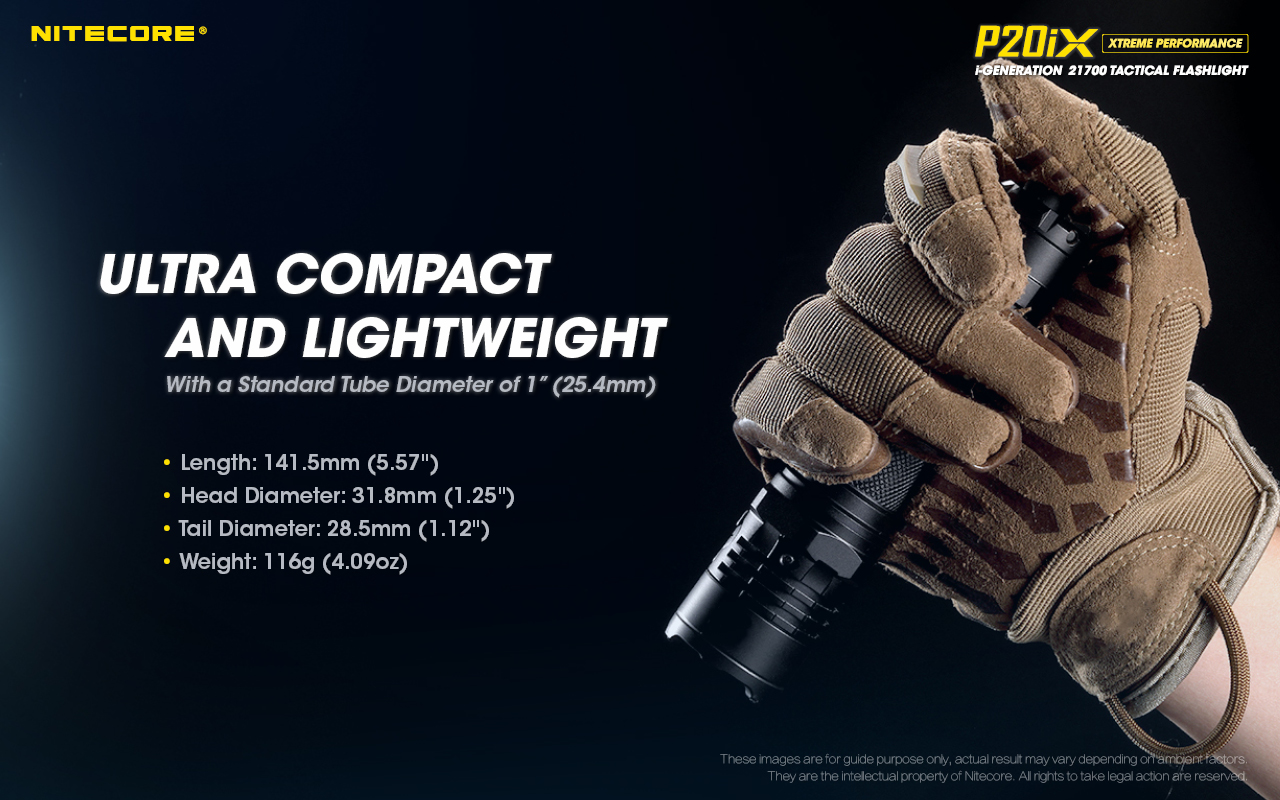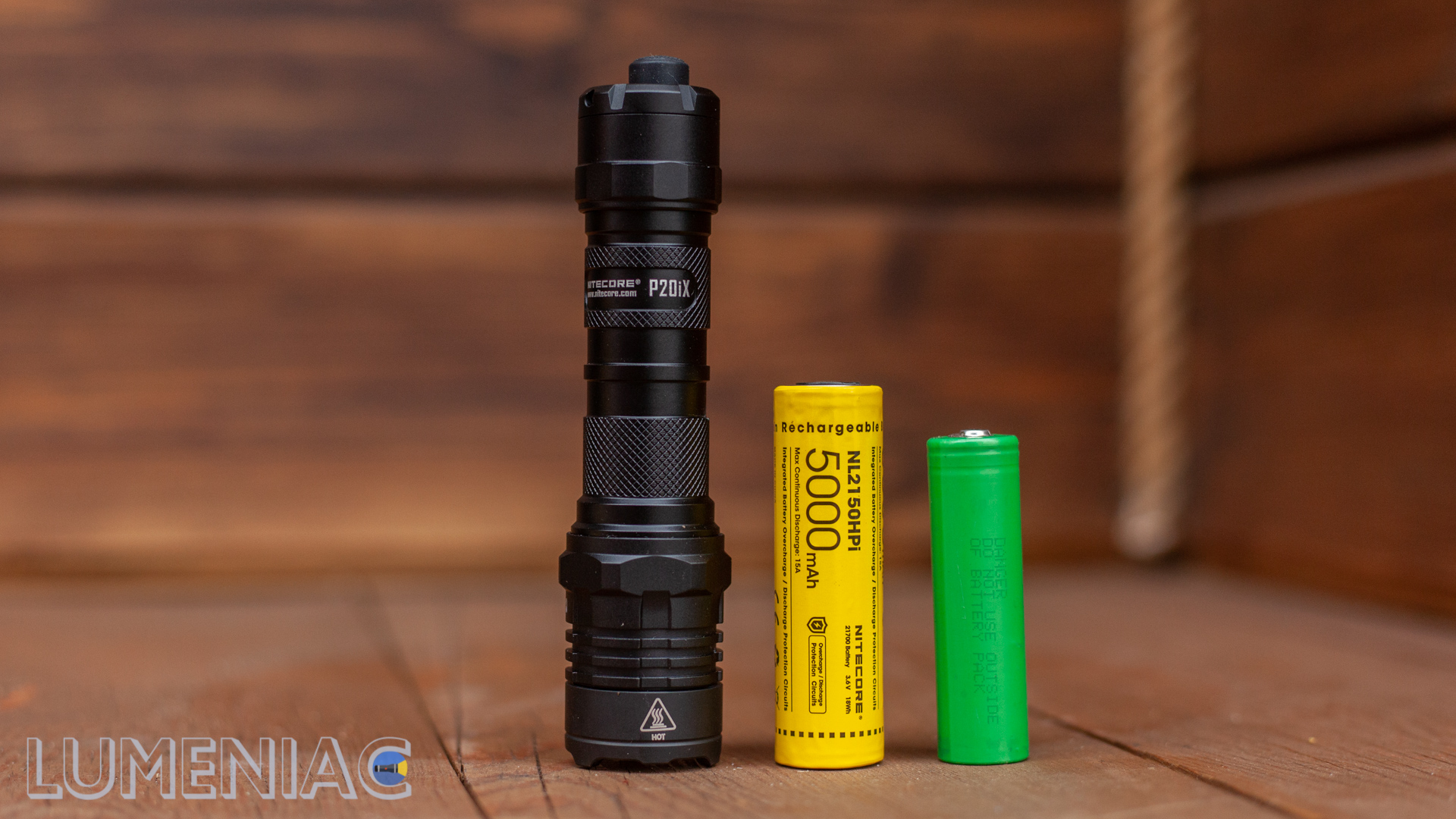 A pair of tail button (on-off) and a flush-mounted rocker switch (switching modes / instant strobe) are responsible for UI. Nitecore use it in a variety of modern models. Someone will like the decision to make a mode switch so flat, some will not. It's a matter of taste. I have no problems with this tail button.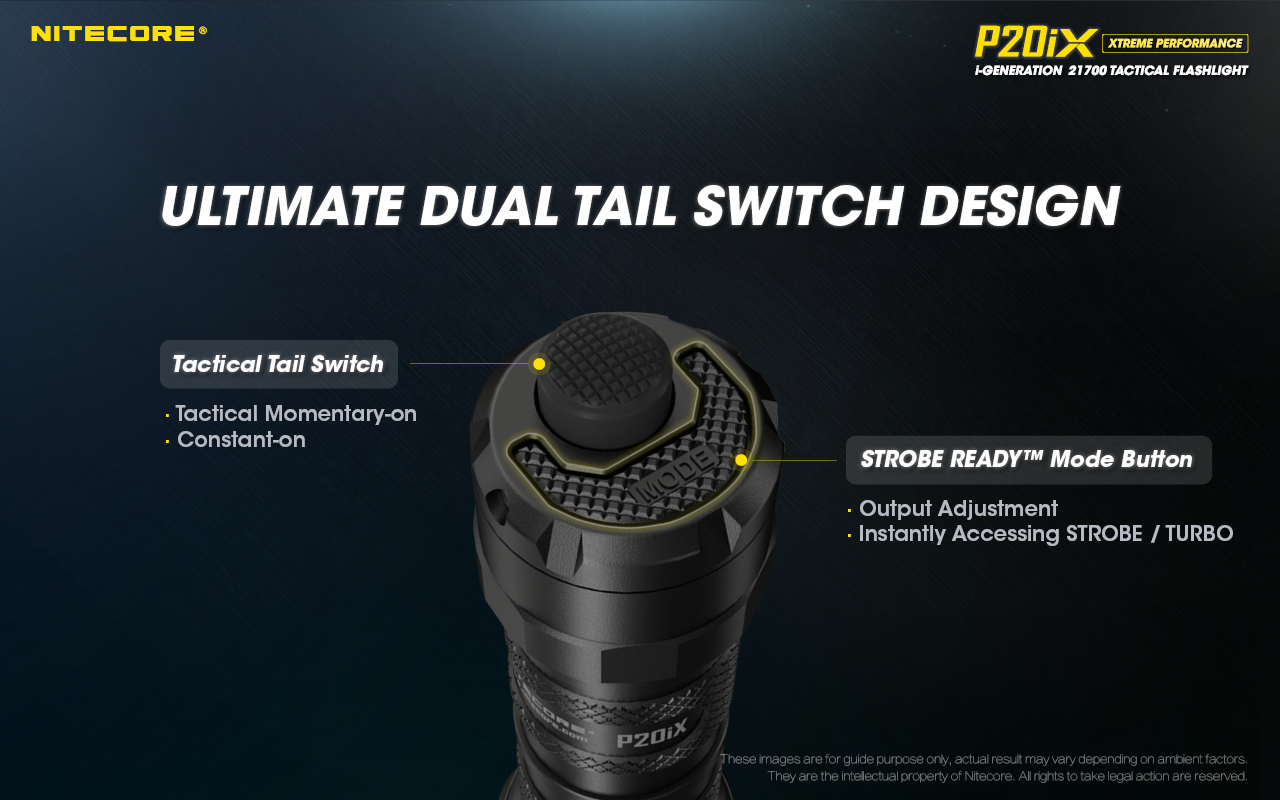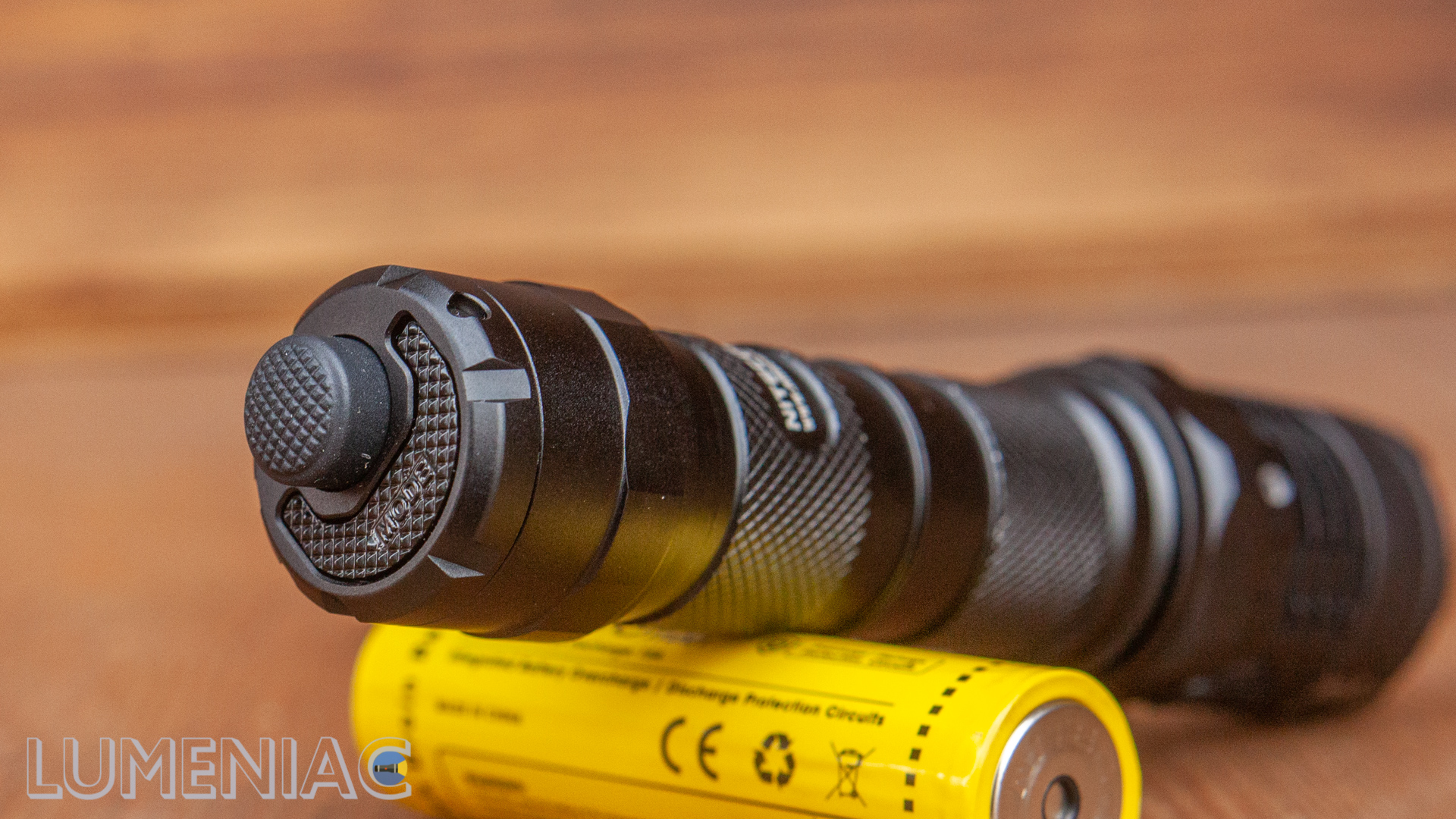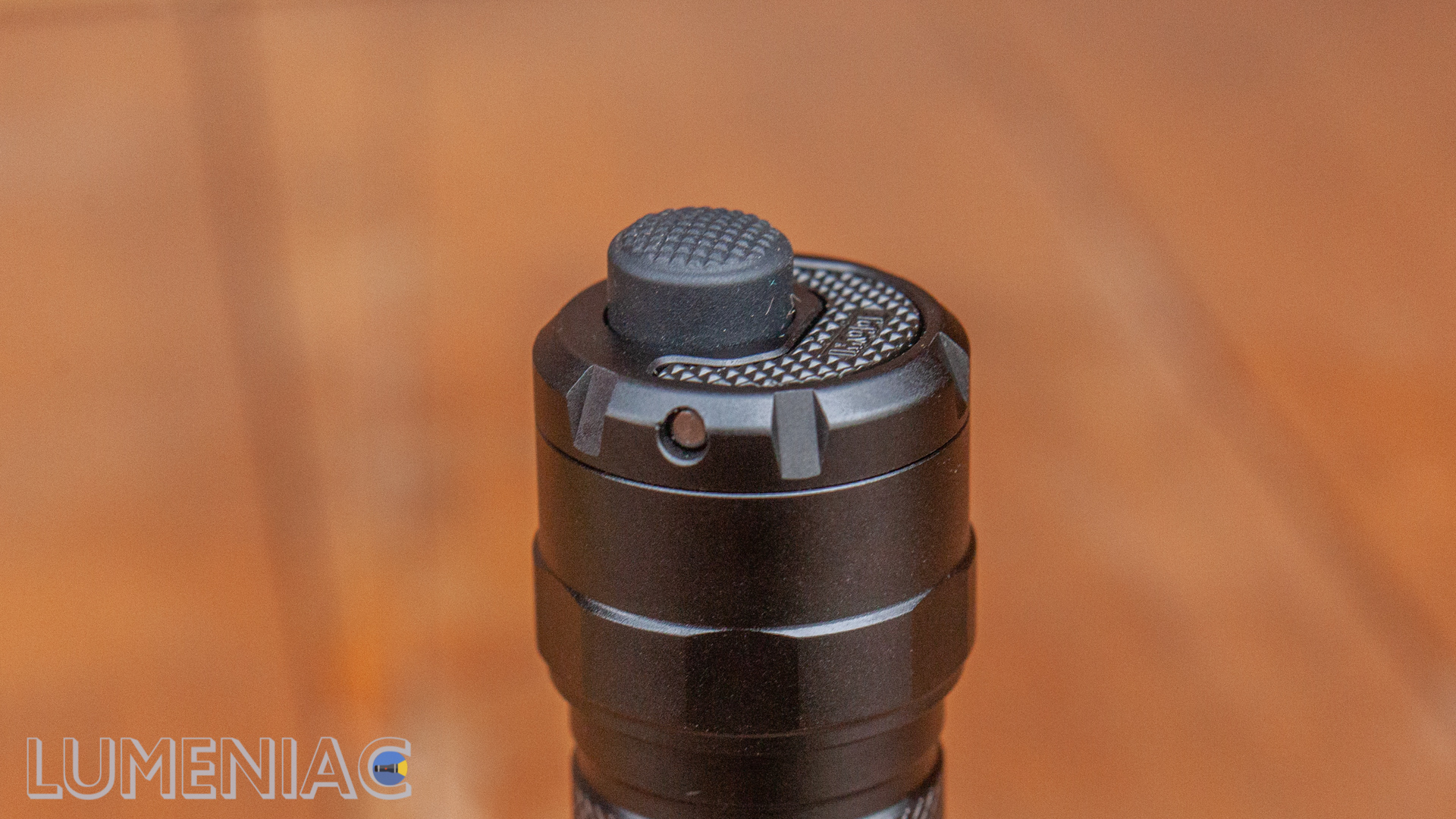 There is no spring inside the tail-cap, but there are three symbolically spring-loaded contact petals.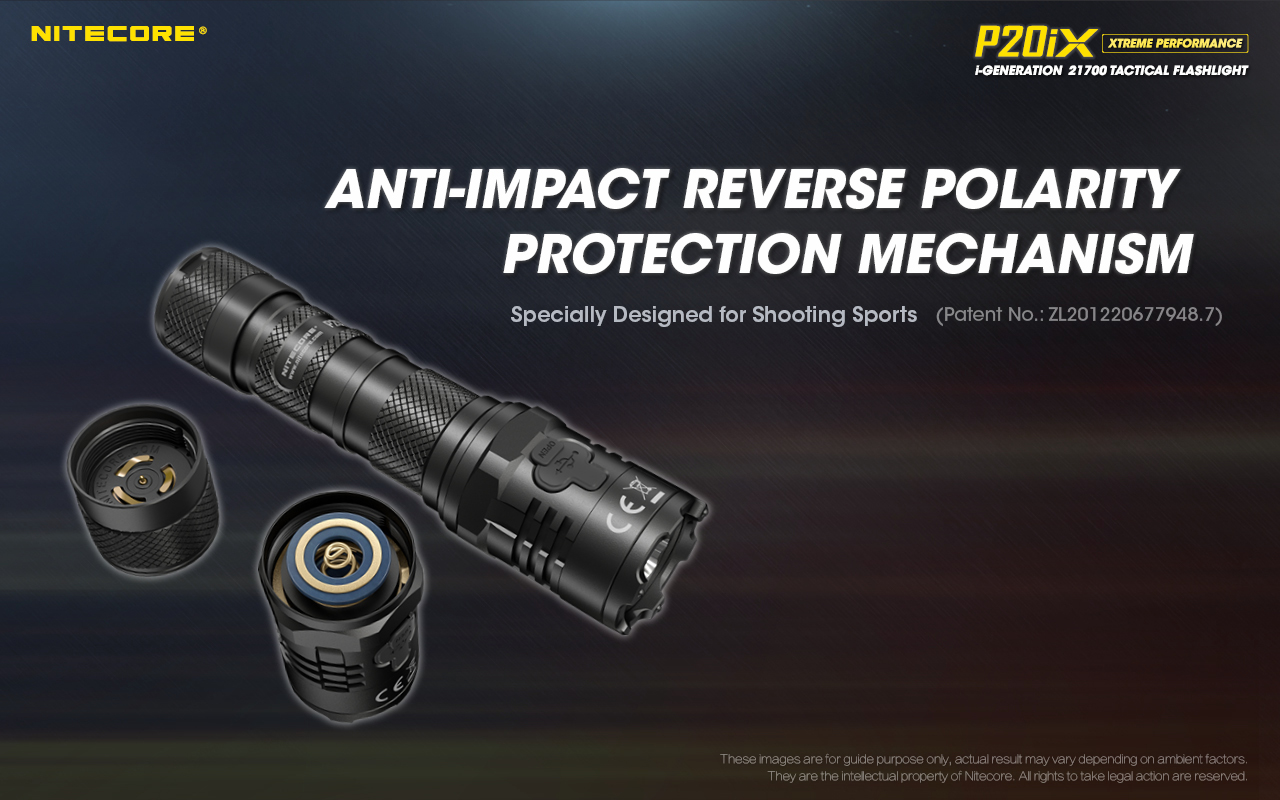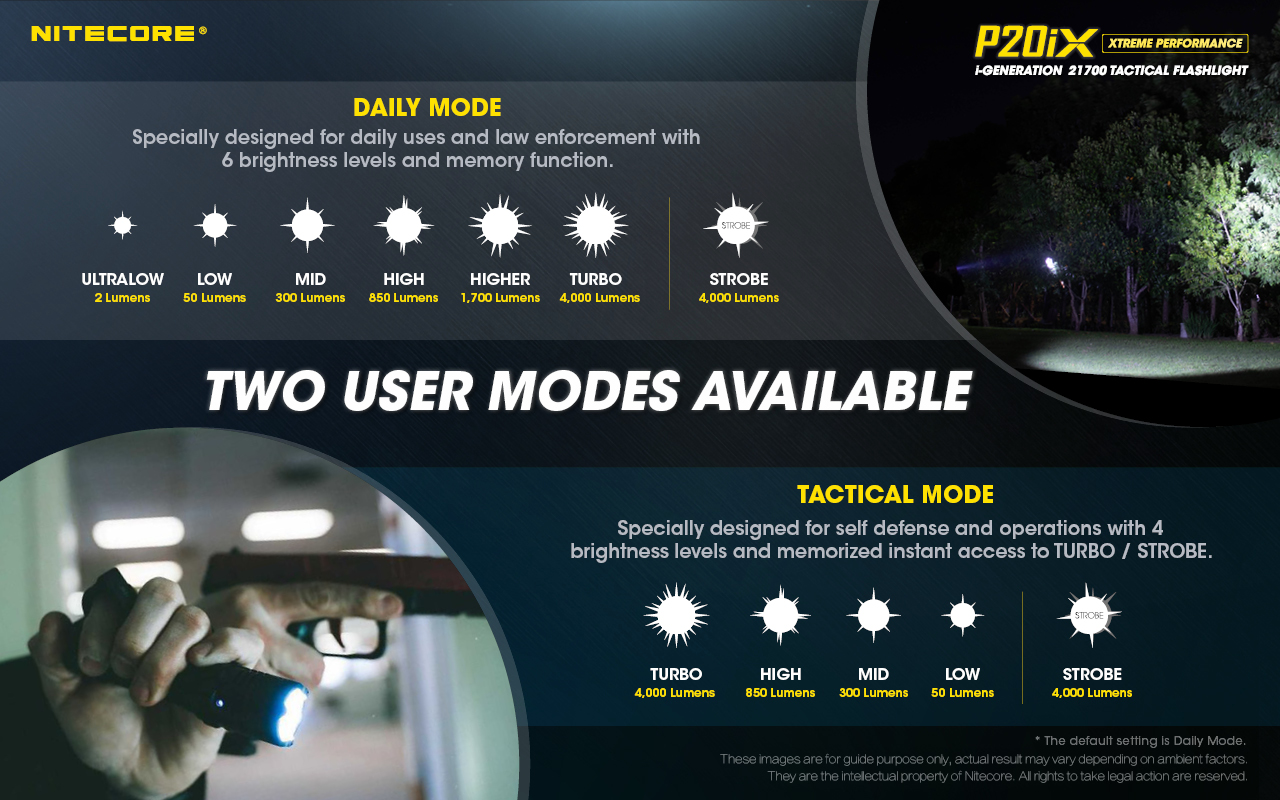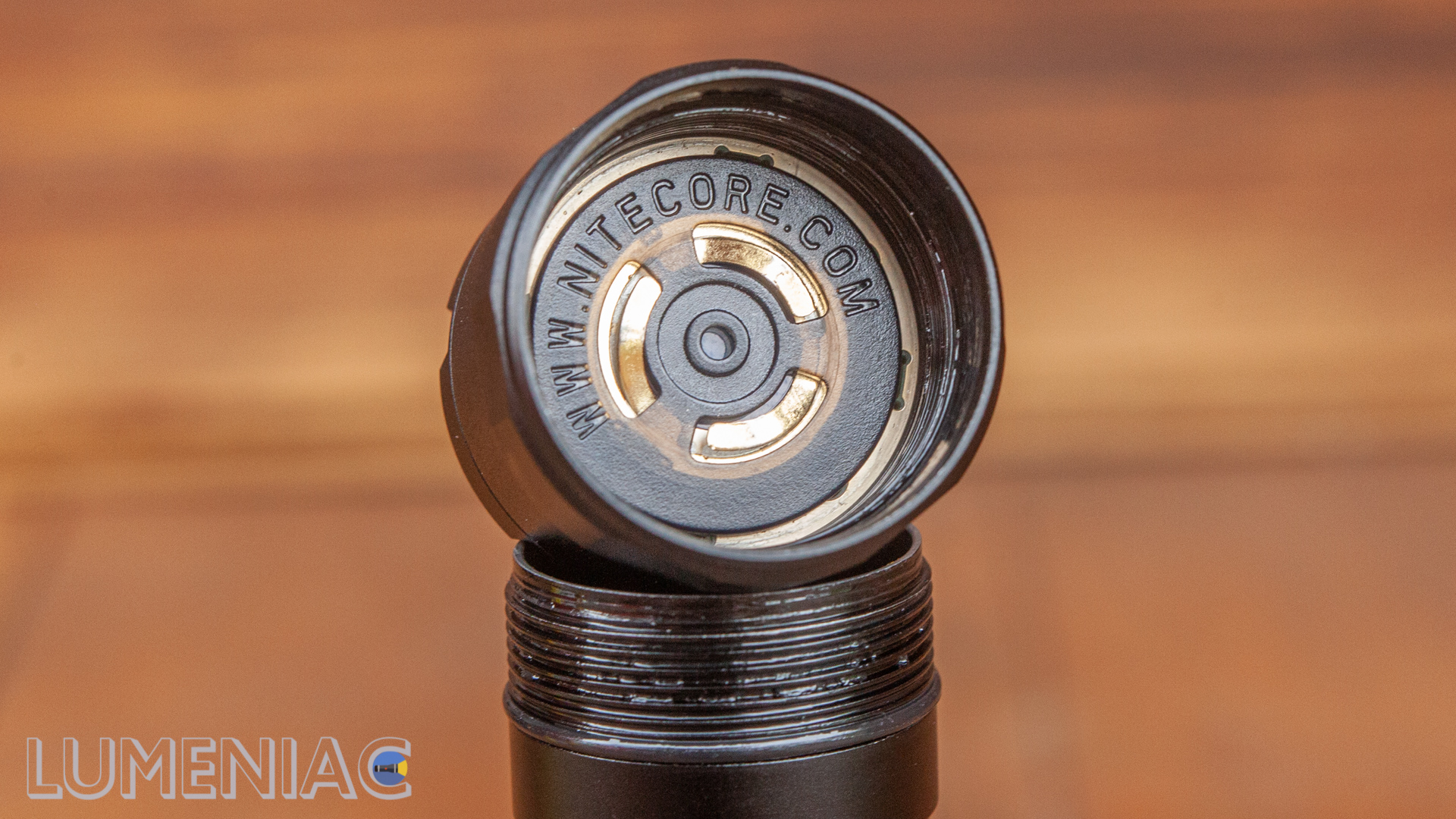 There is spring loaded contact pad at head side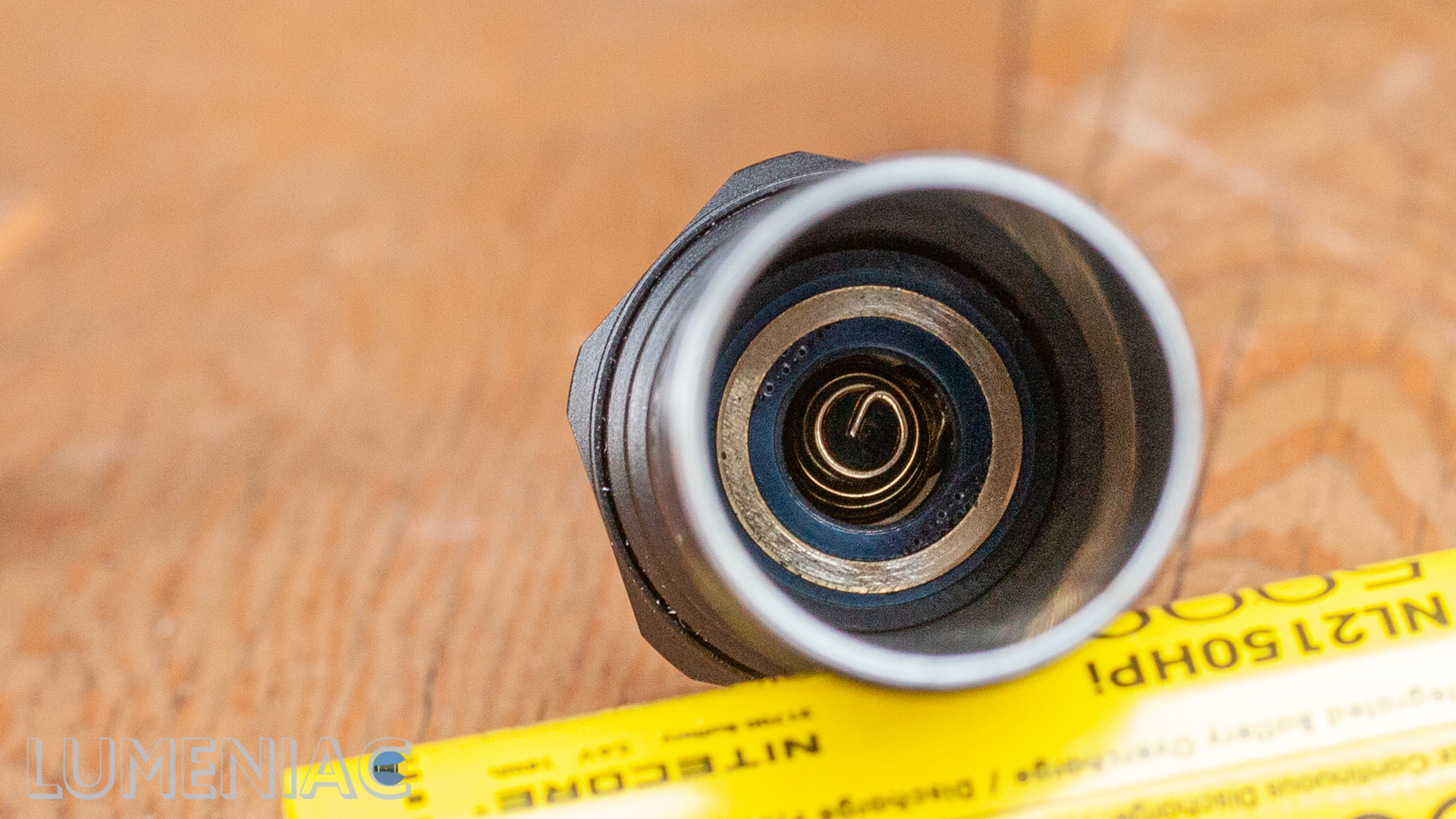 Numerous threads of fine thread are perfectly lubricated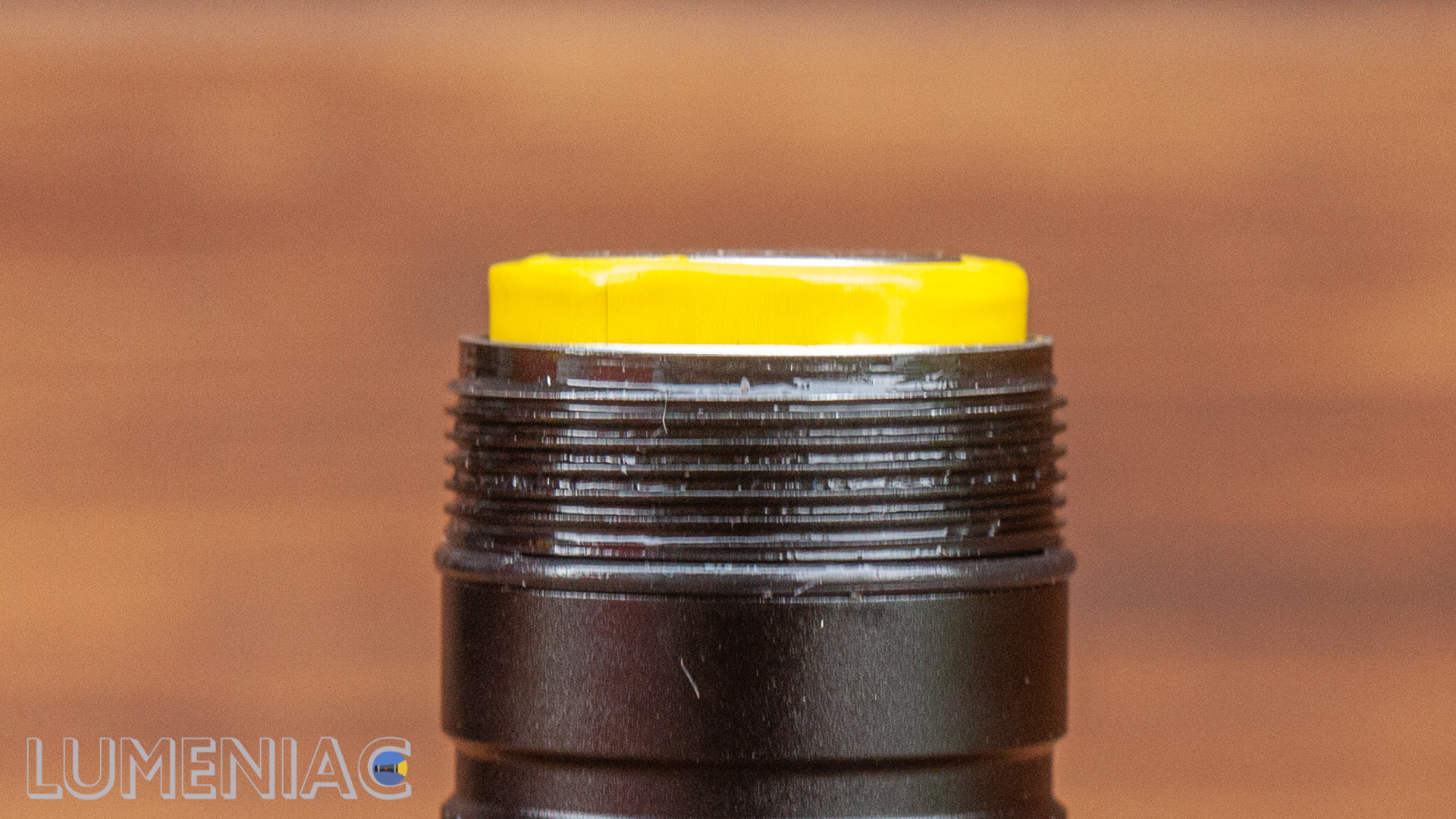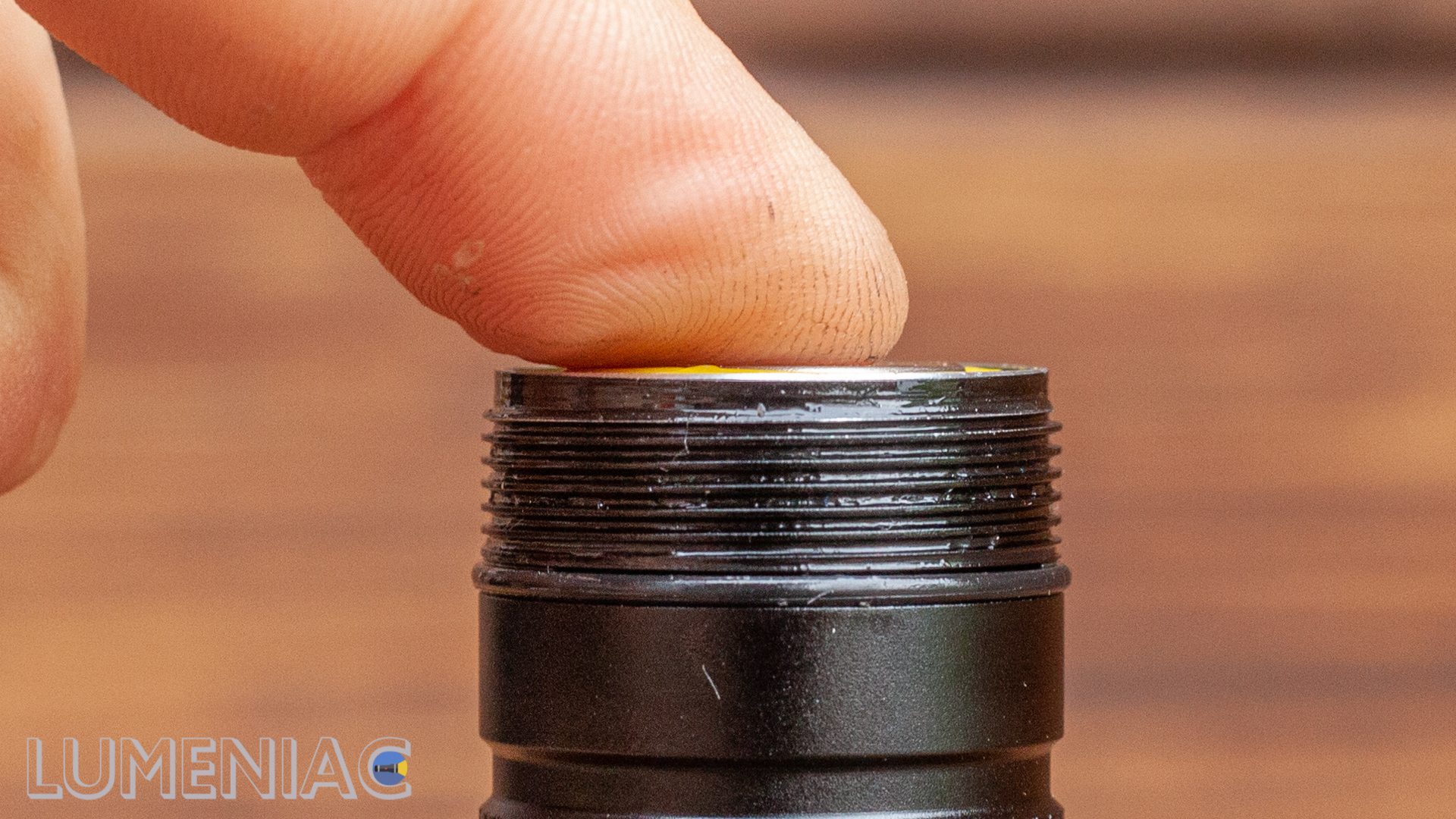 Knurling - classic diamonds and deep grippy grooves for a clip or tactical ring. The grip is reliable and comfortable, the lathe is flawless.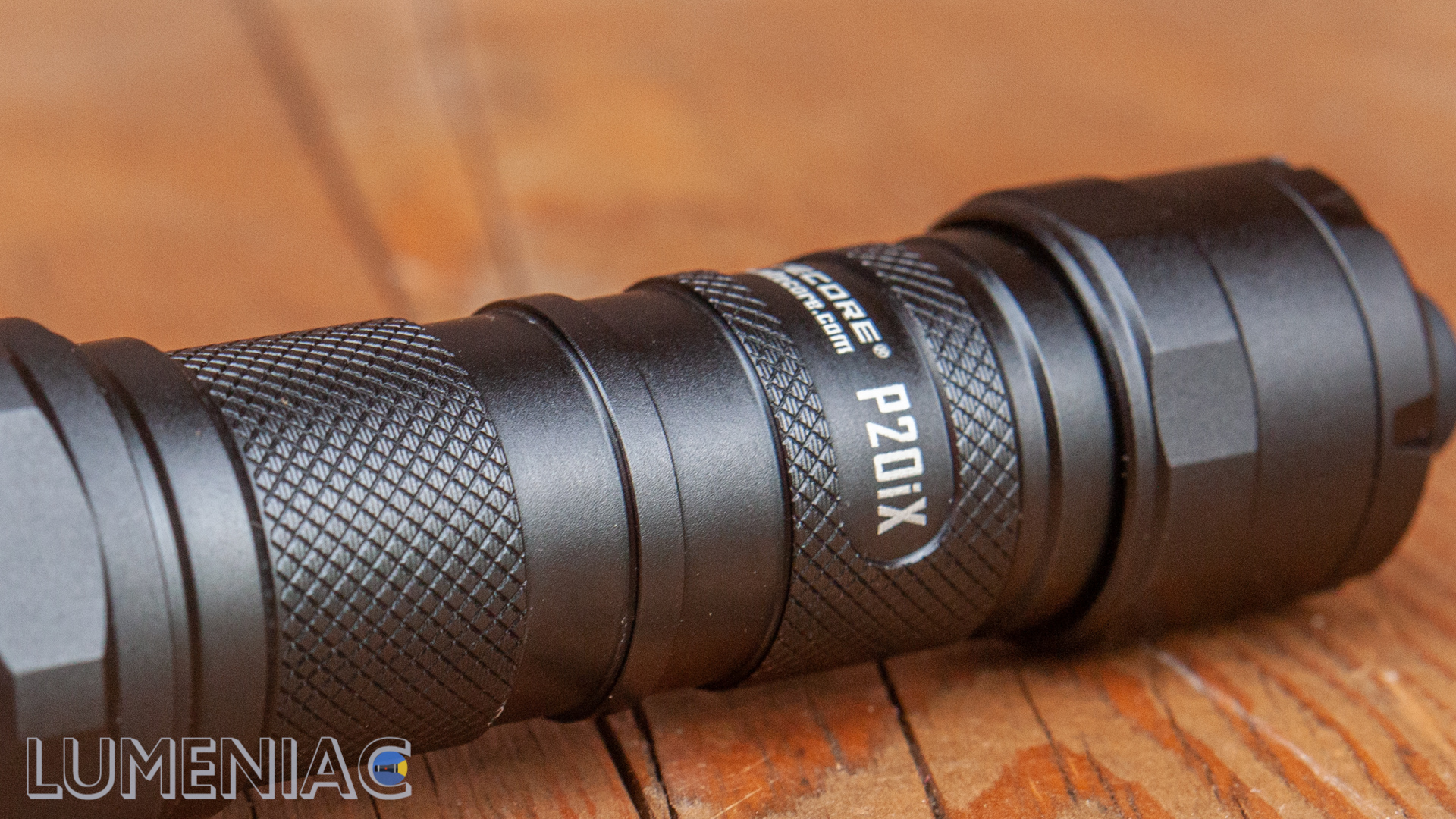 The middle part is slightly smaller in diameter than the tail and head, due to this, it is grippy, strong and comfortable.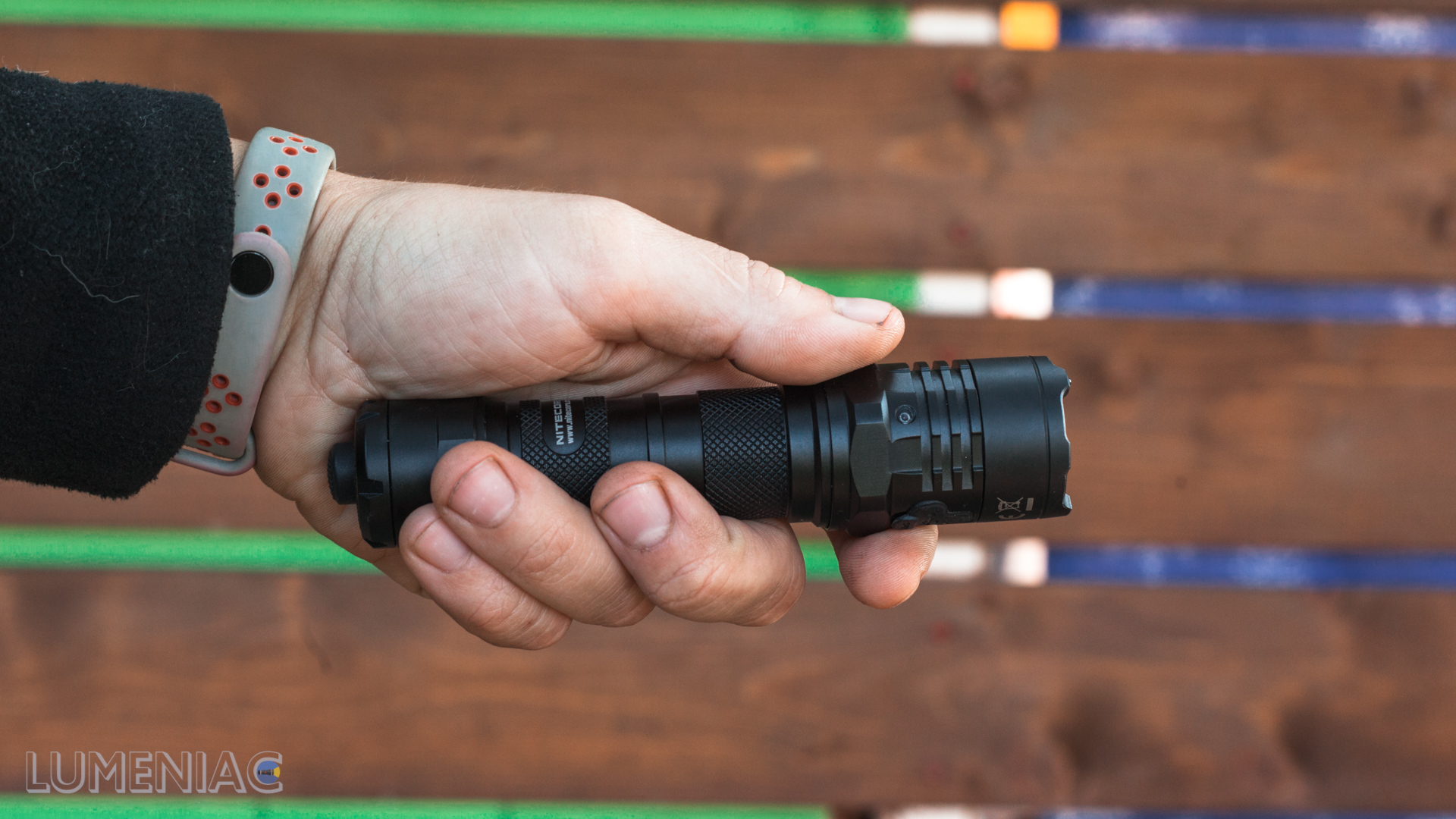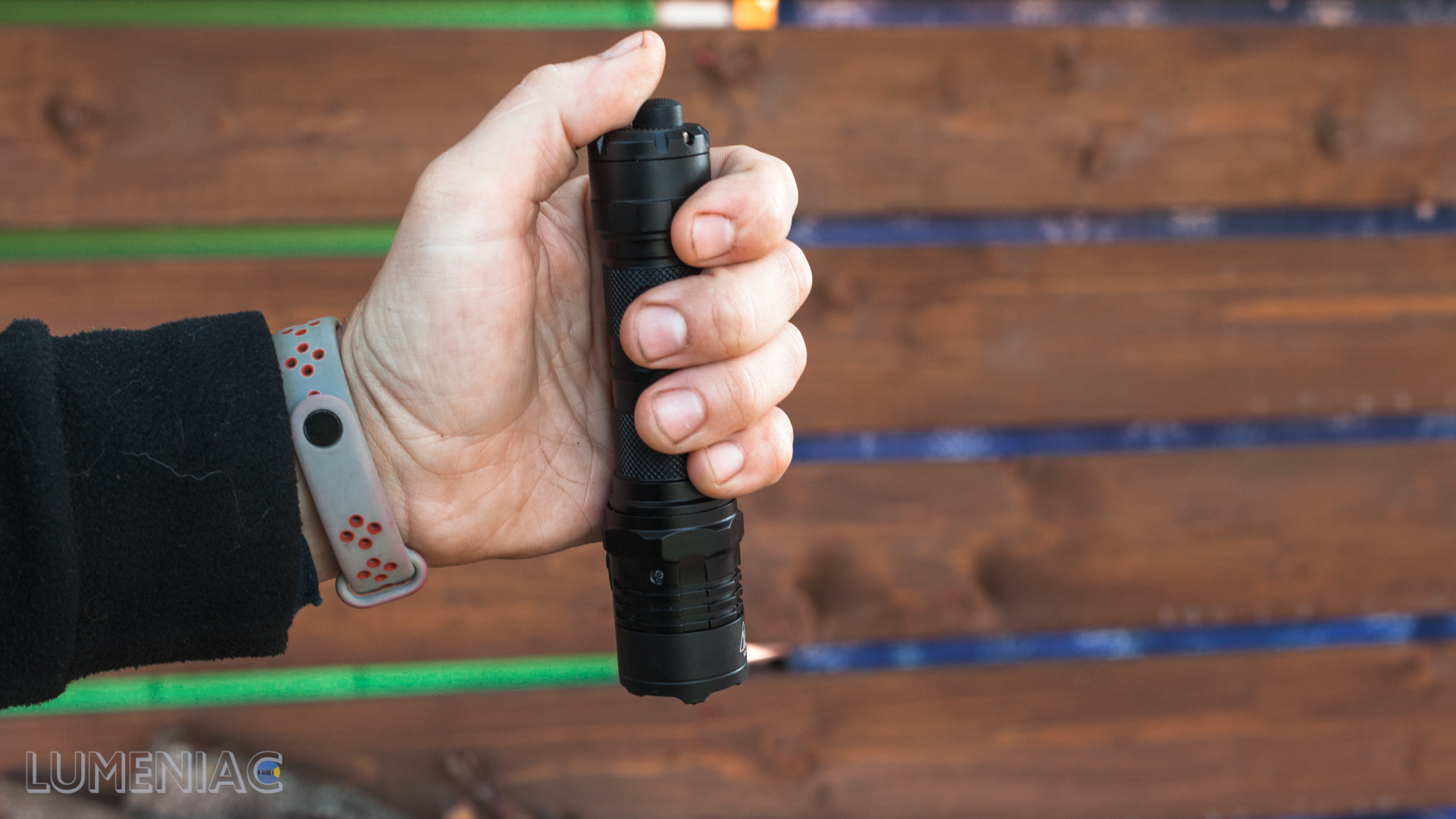 The head and ribs are medium in size. Head design prevents it from rolling.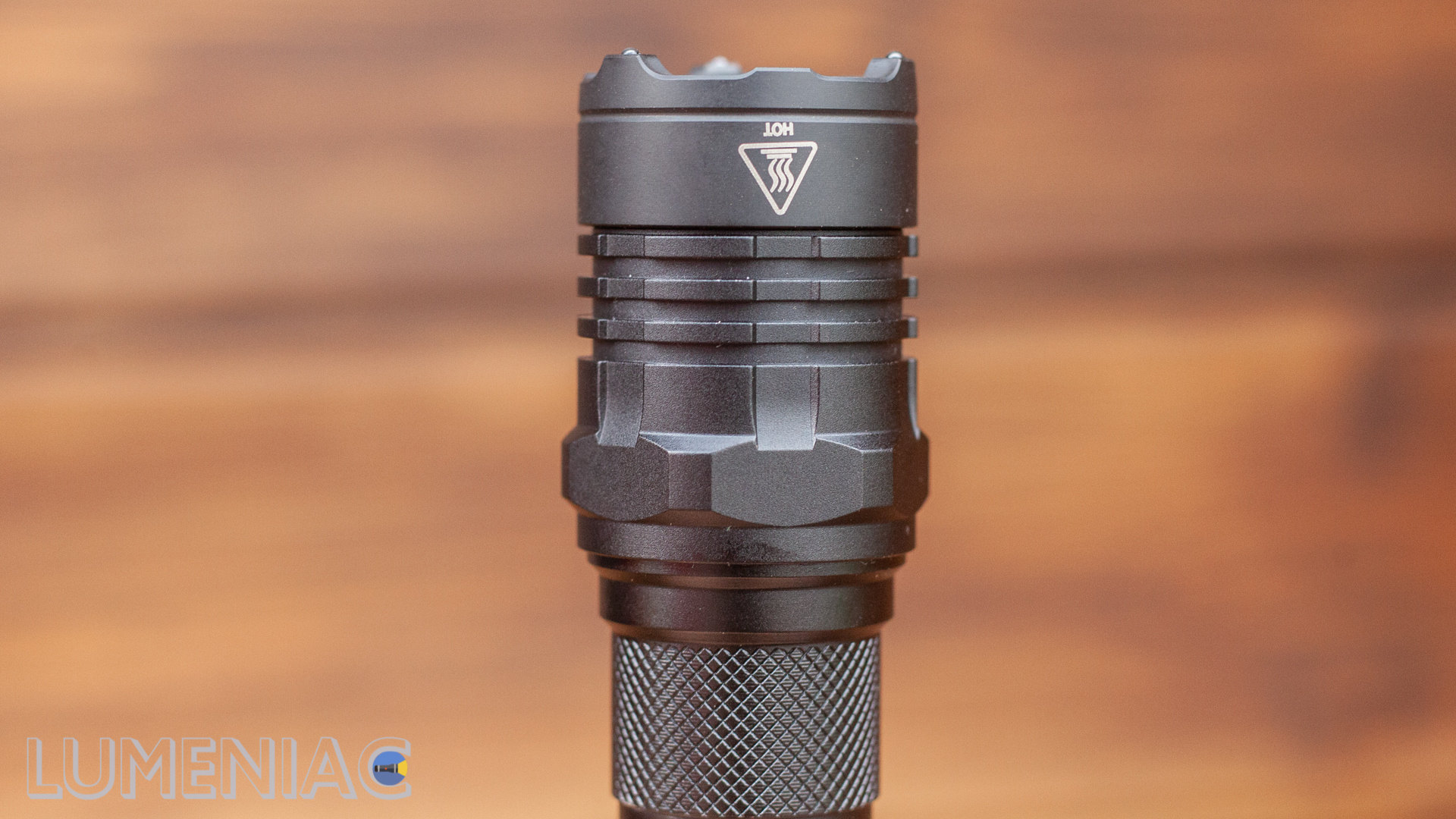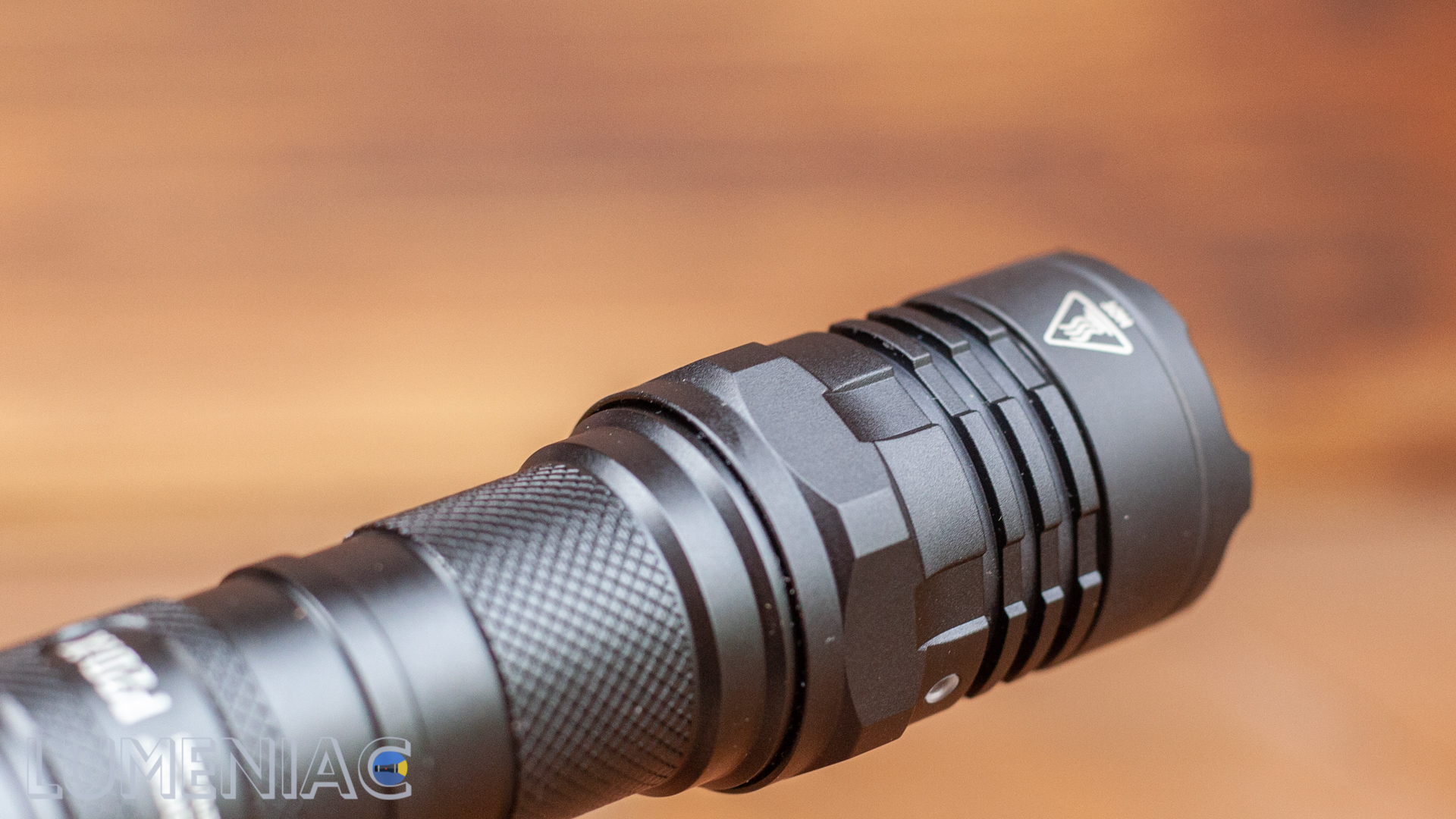 There is also a type C charging connector there at the head. The plug is very thick and reliable.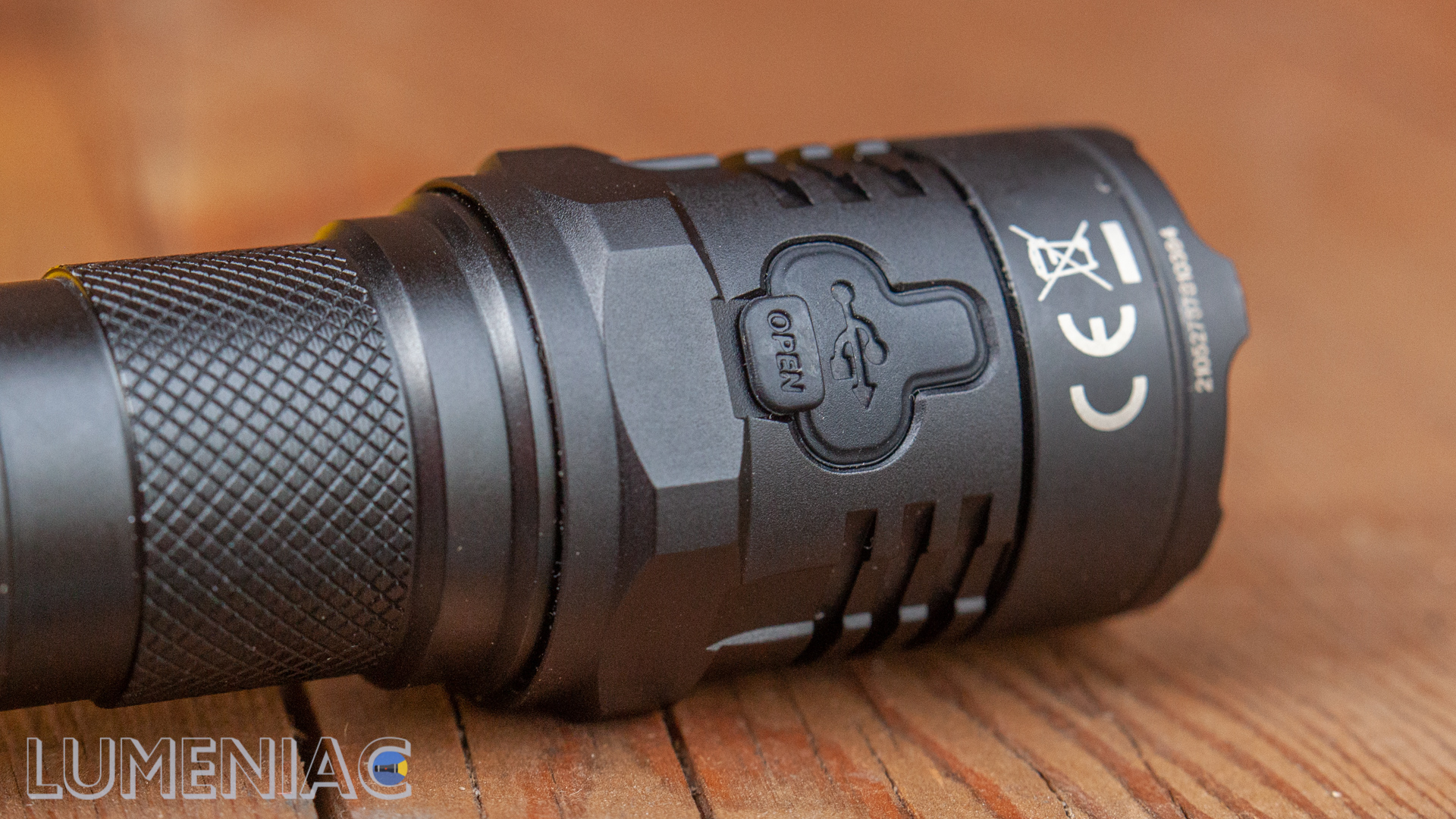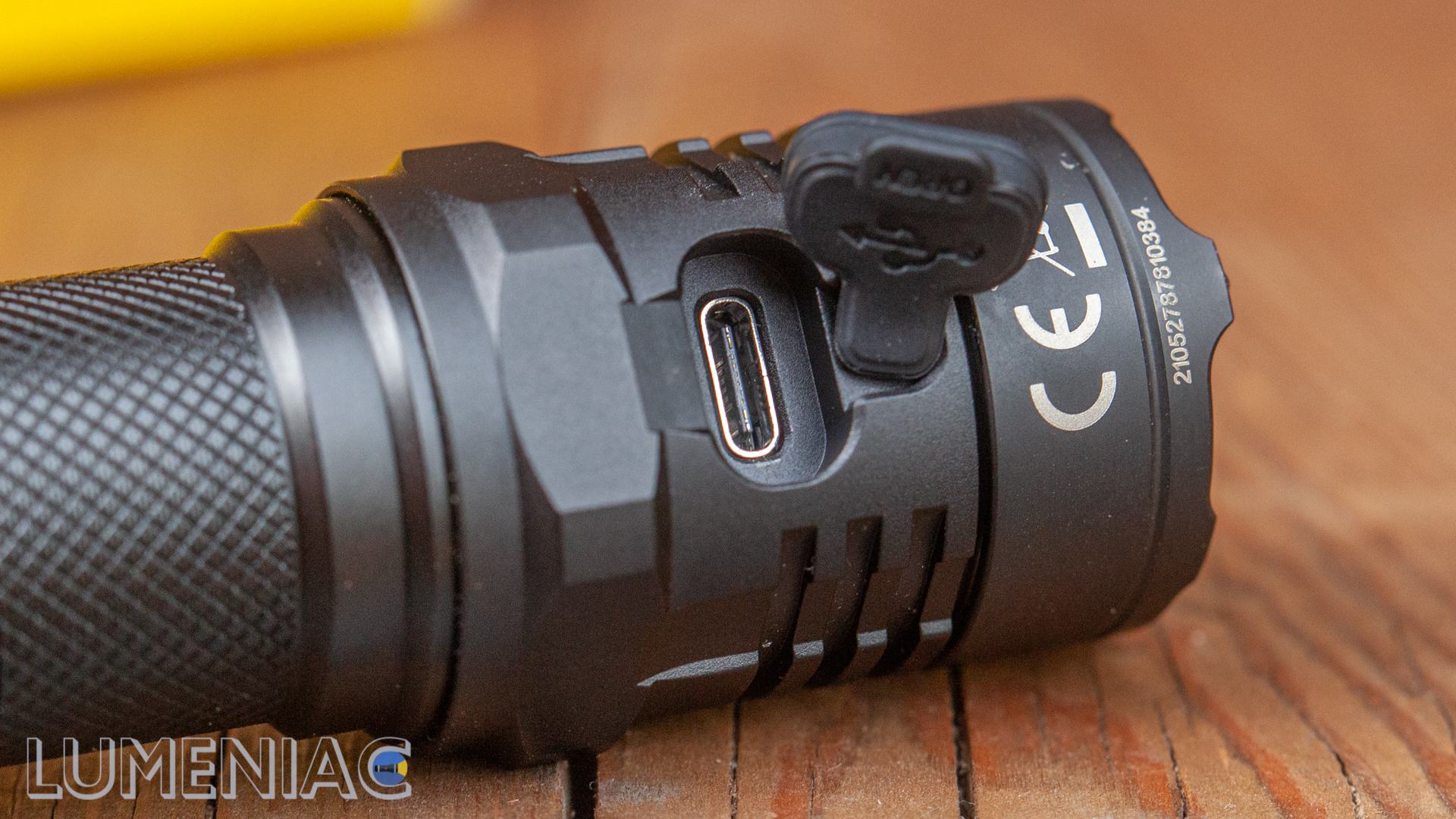 There is also a tiny charging indicator. The charging current is good - 2A.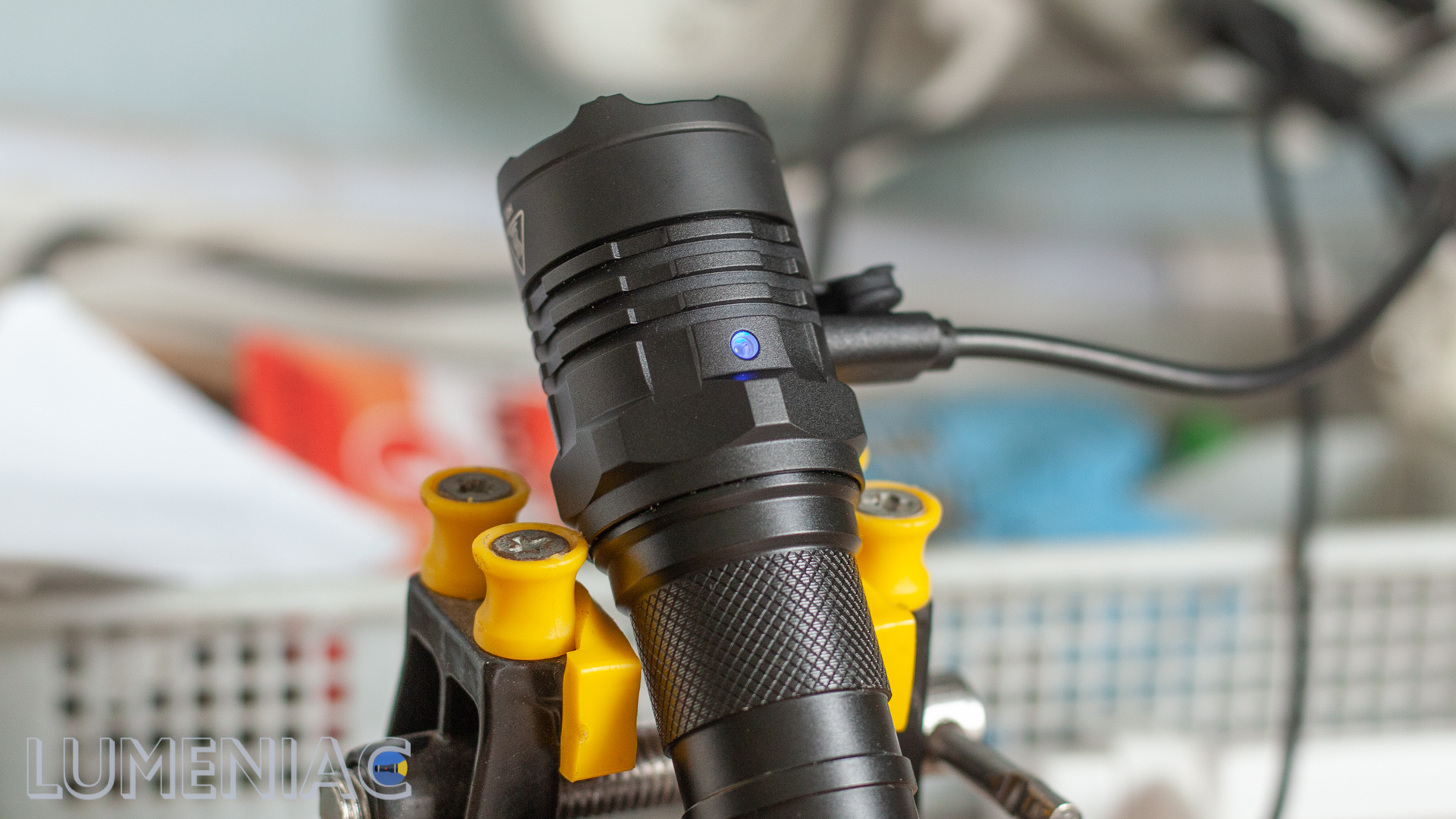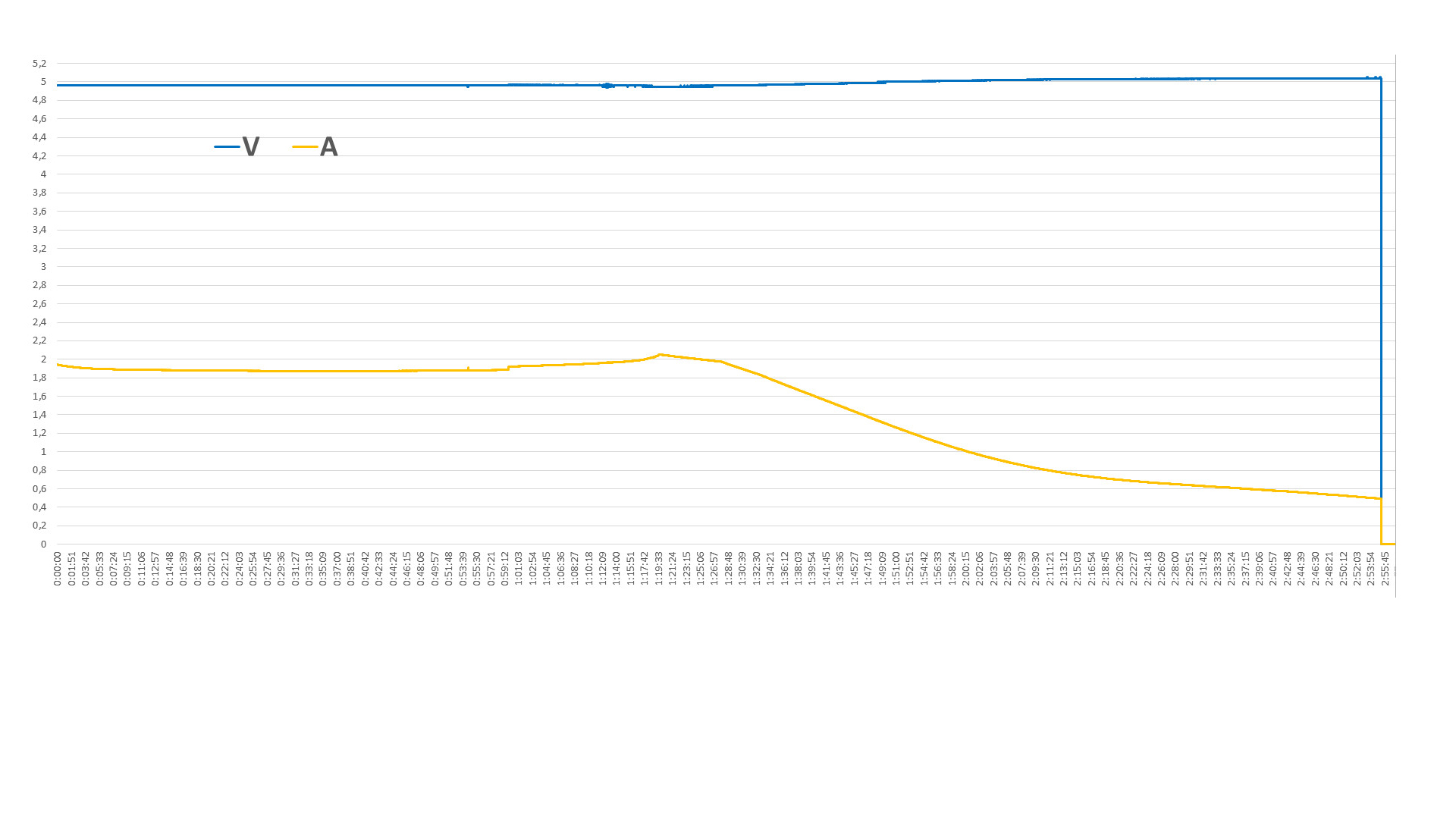 I really like Nitecore flashlights feature to blinks off the battery voltage, it's actually quite handy to check the rest of the runtime.
There are 3 small silicon nitride cullet balls inserted into teeth of bezel. They don't look as impressive as the classic spikes, but the flashlight won't tear a hole your pocket.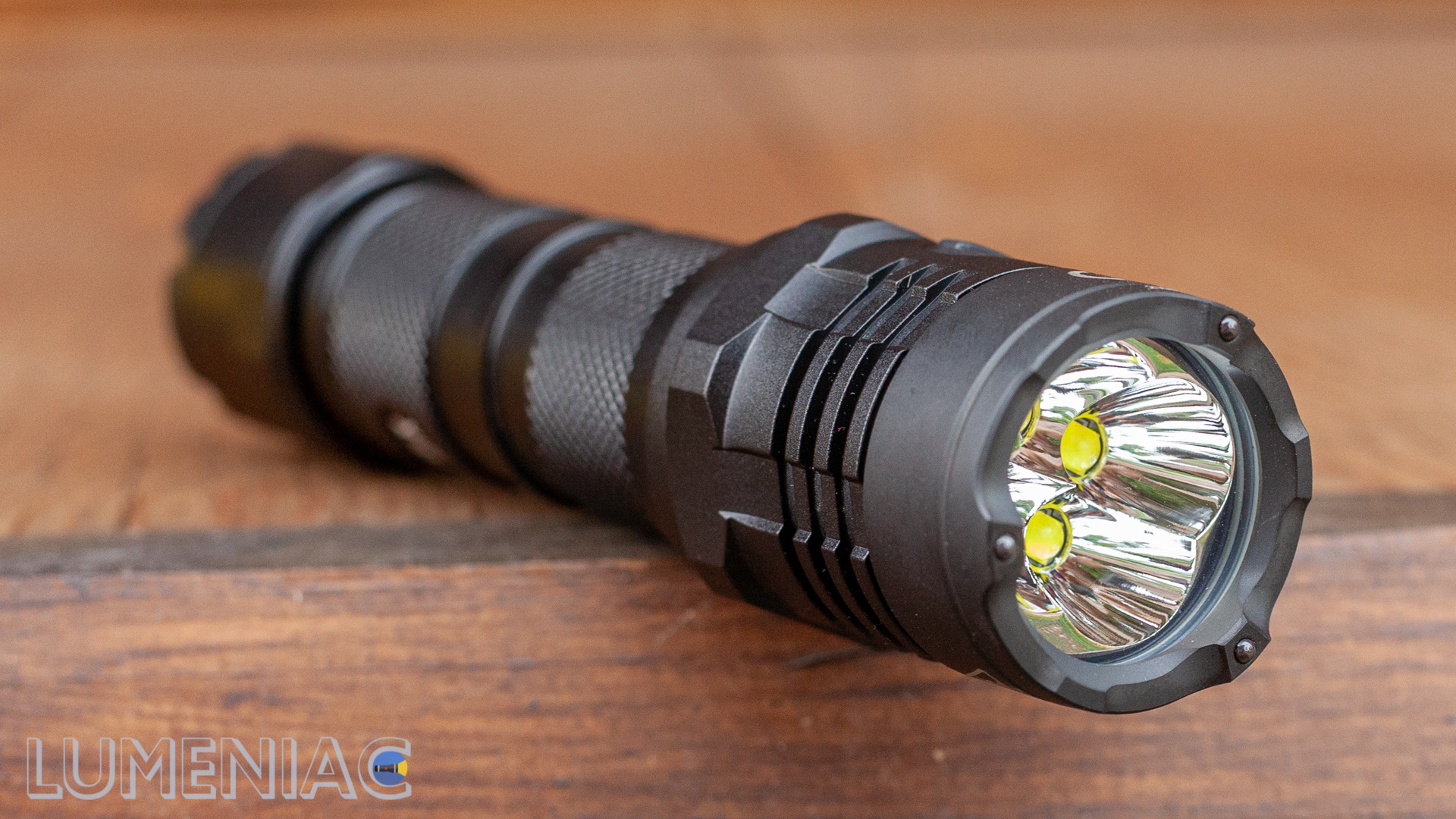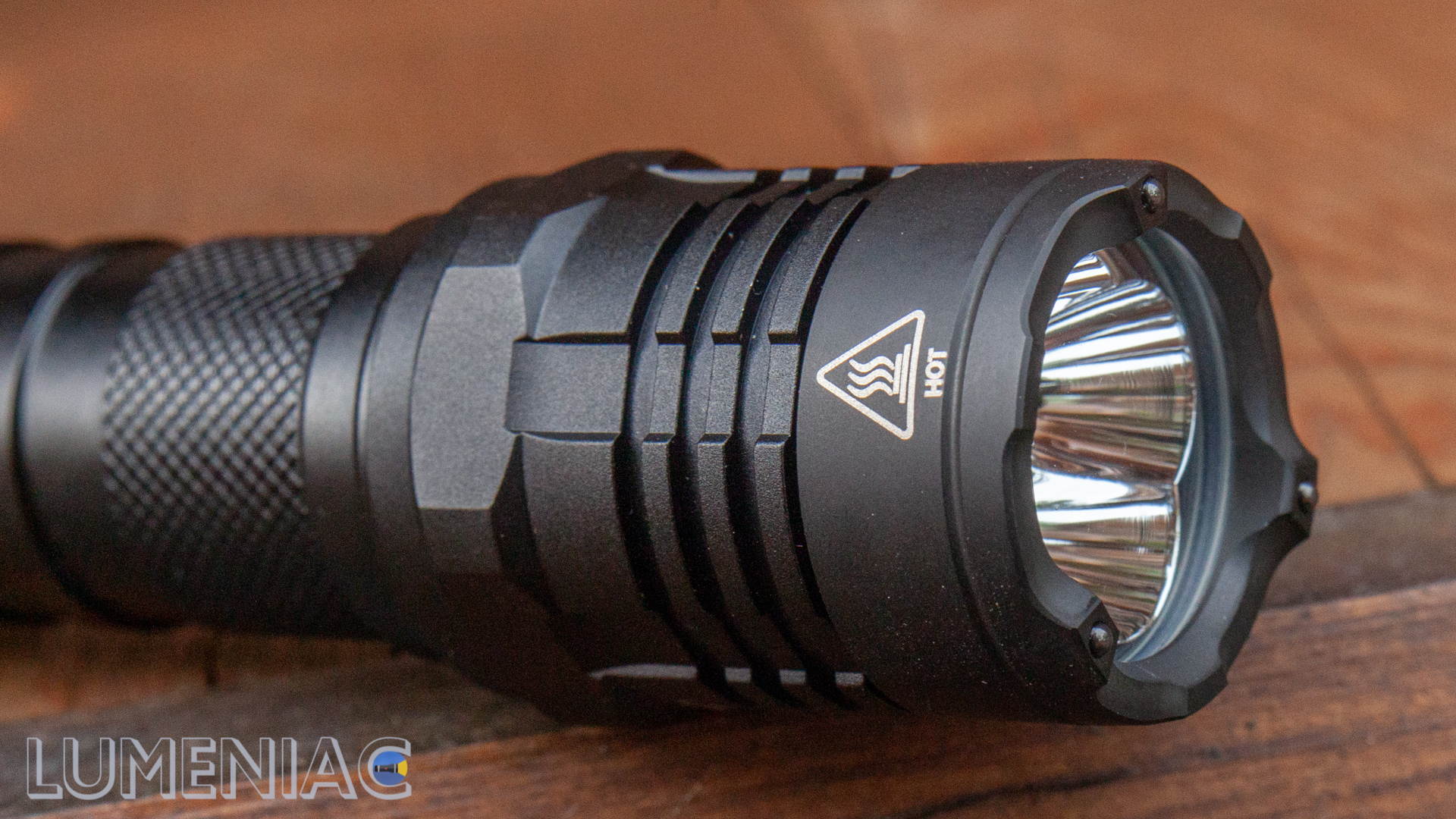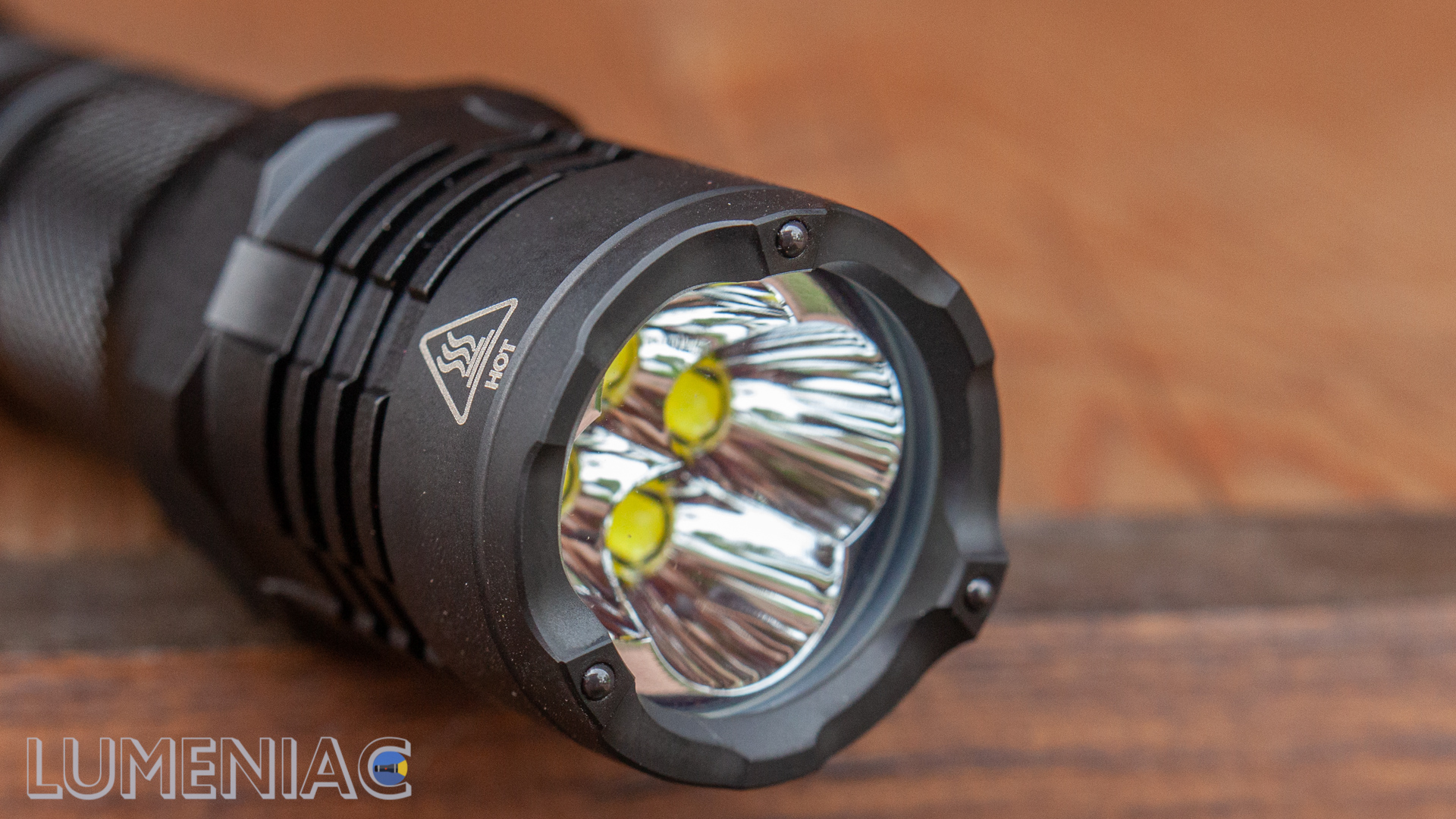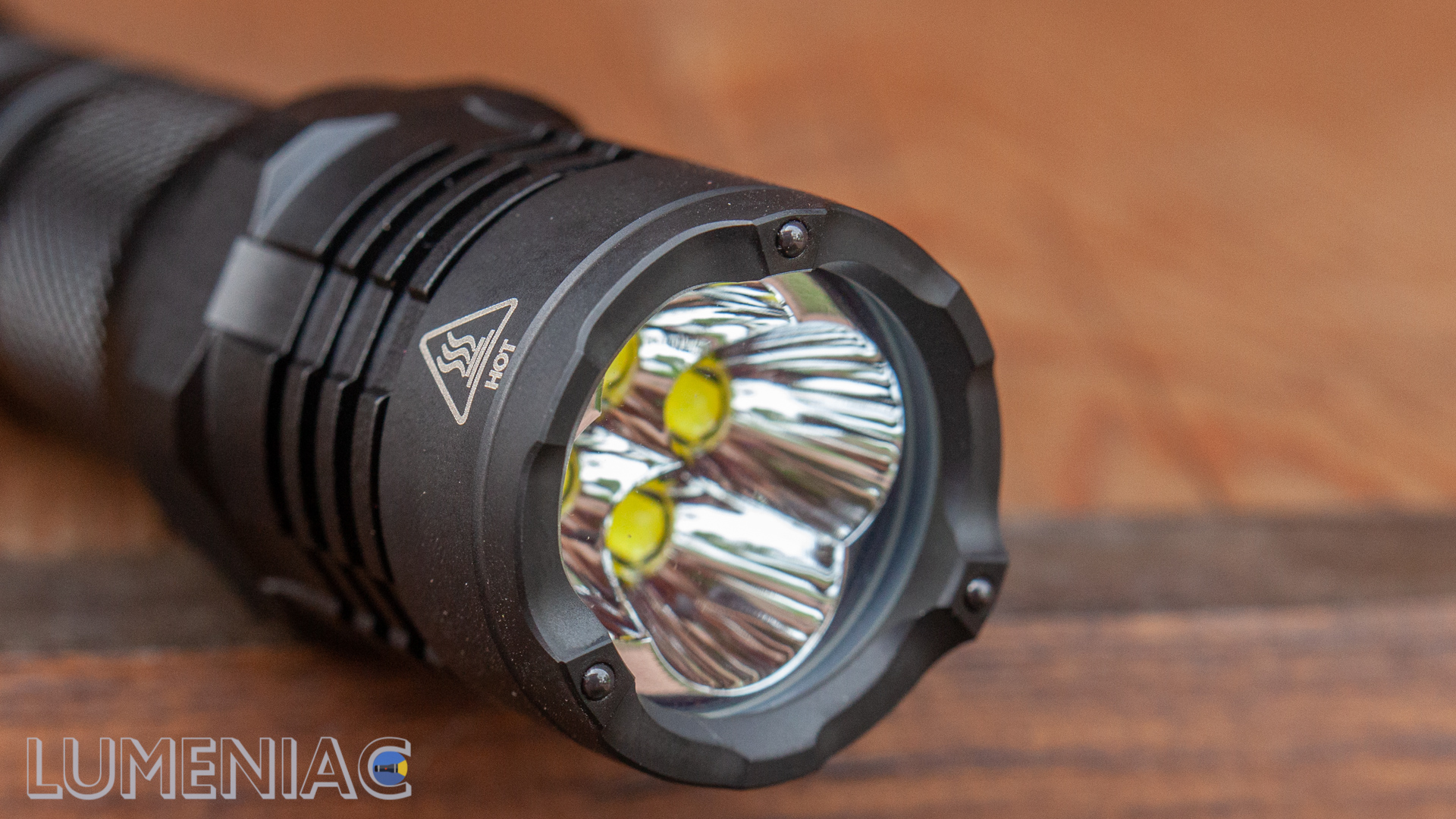 Glass, as usual, antireflection coated . There are 4 small smooth reflectors with 4 * XP-L2 LEDs on the bottom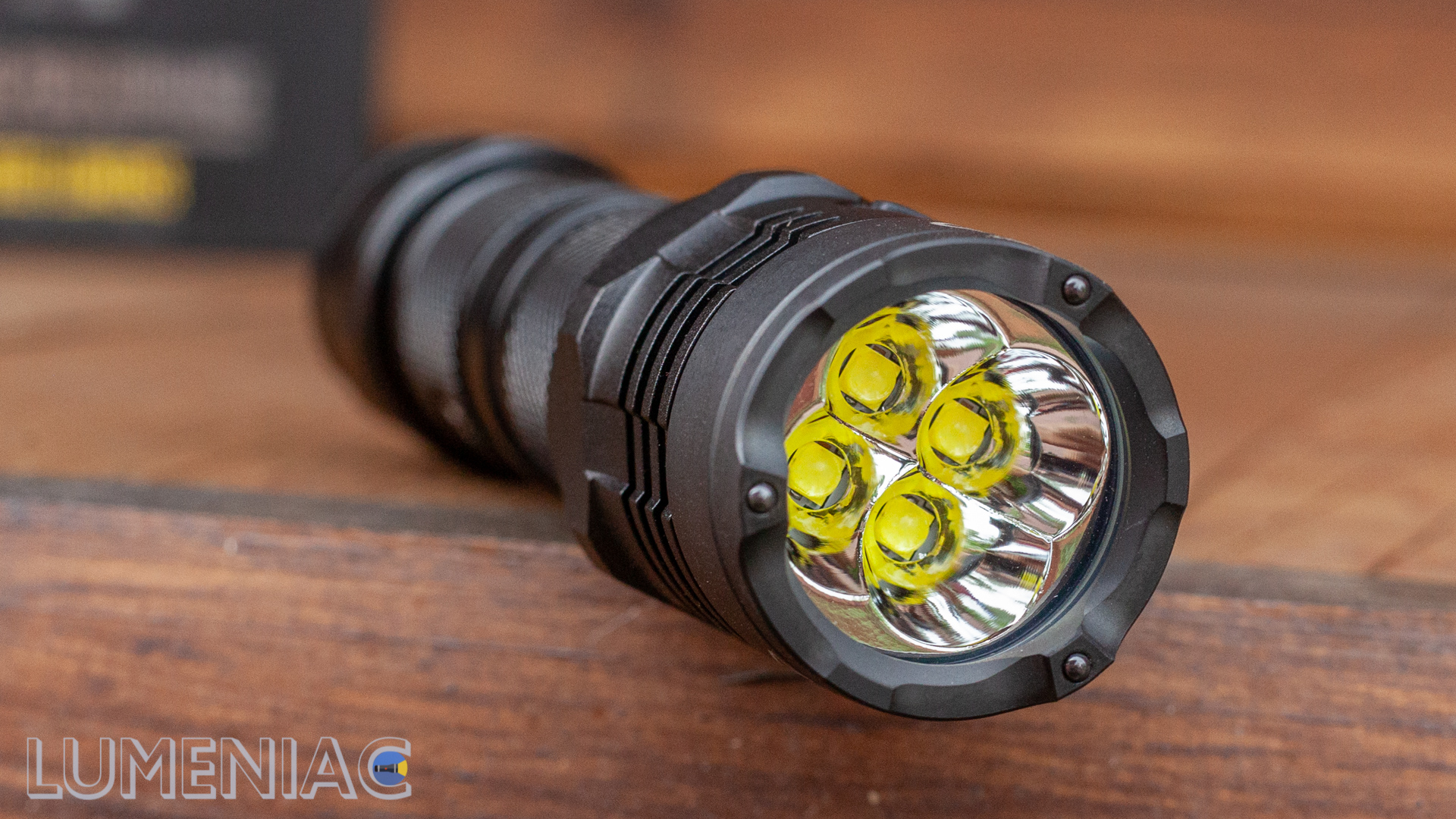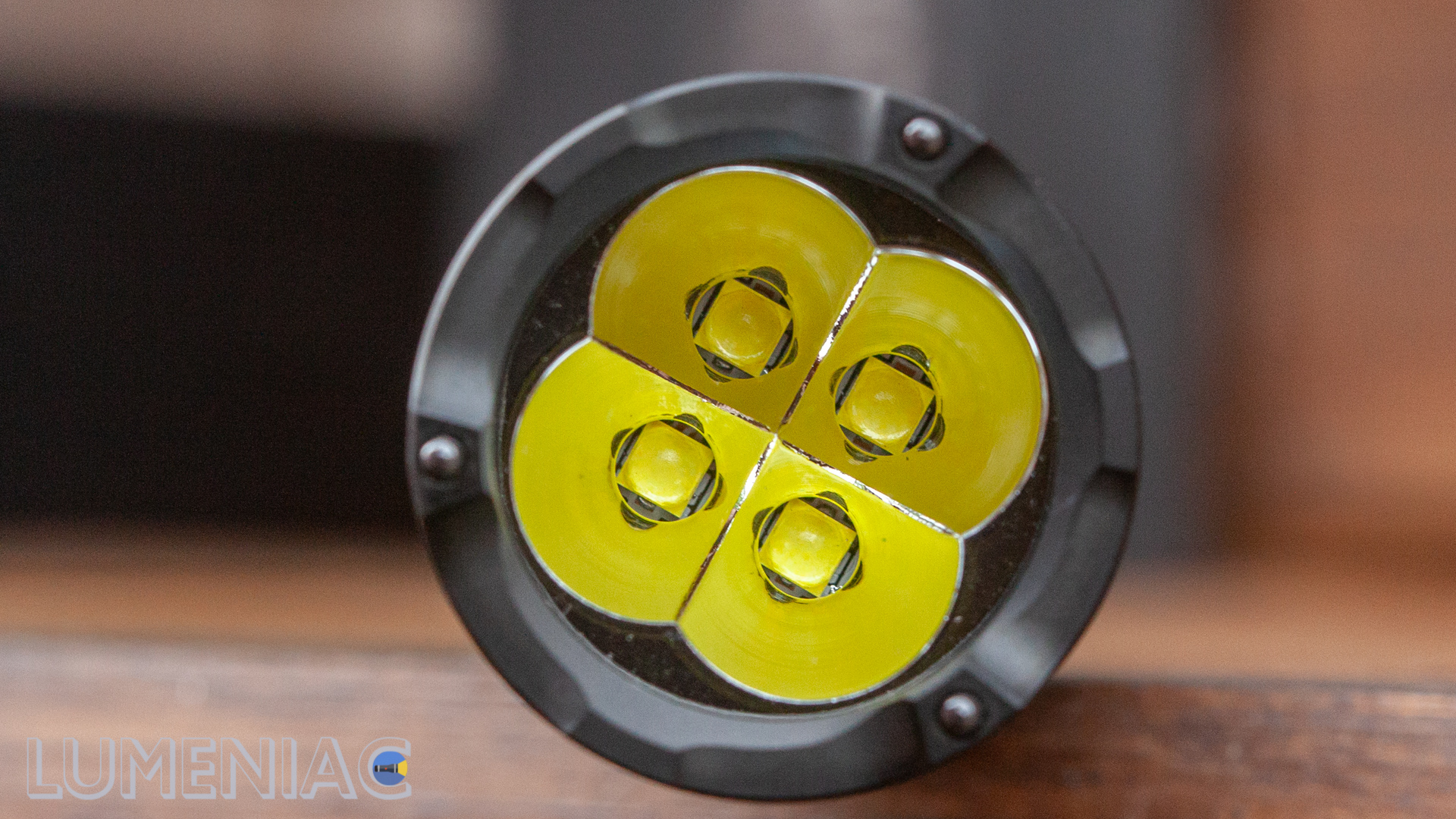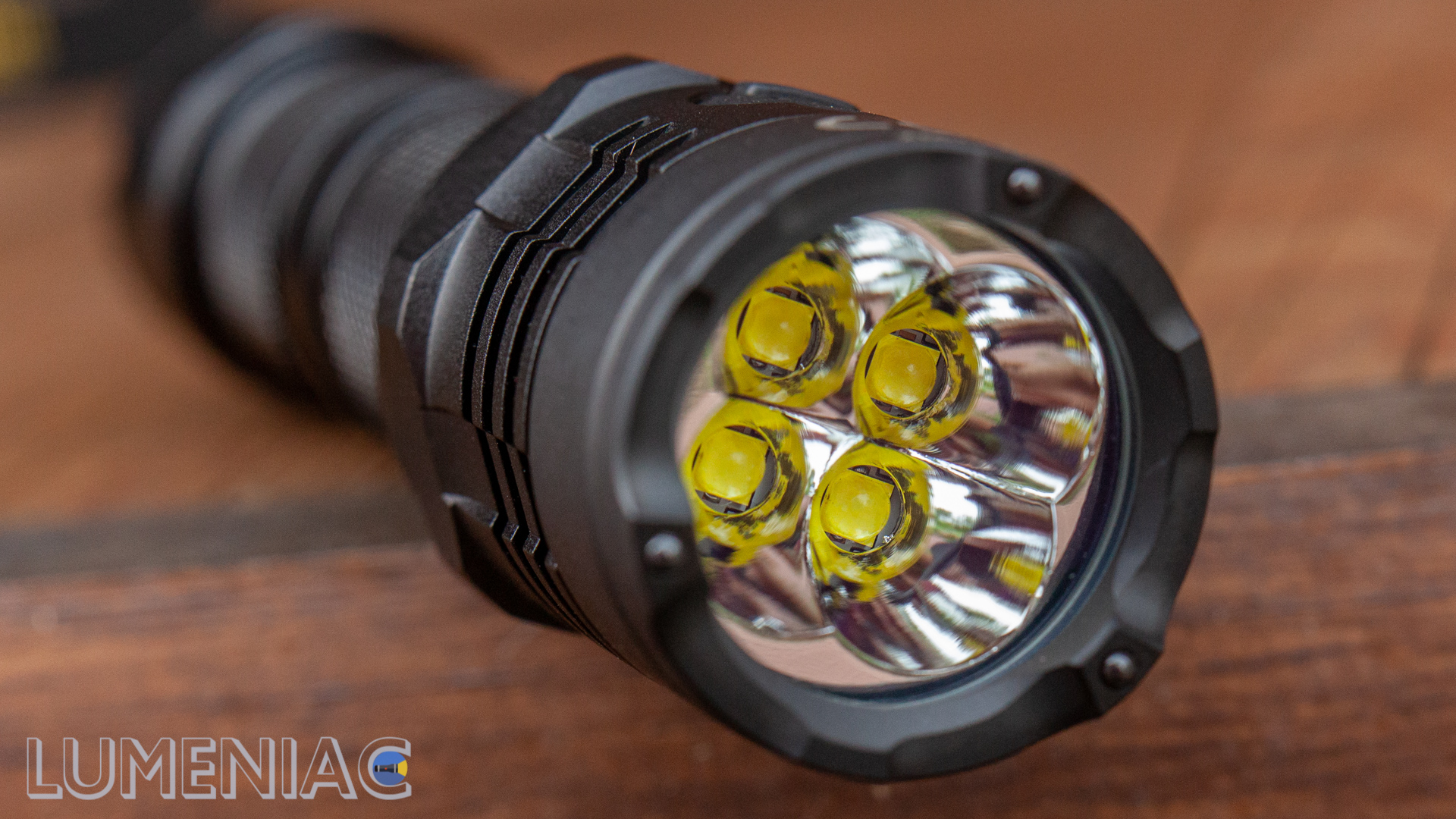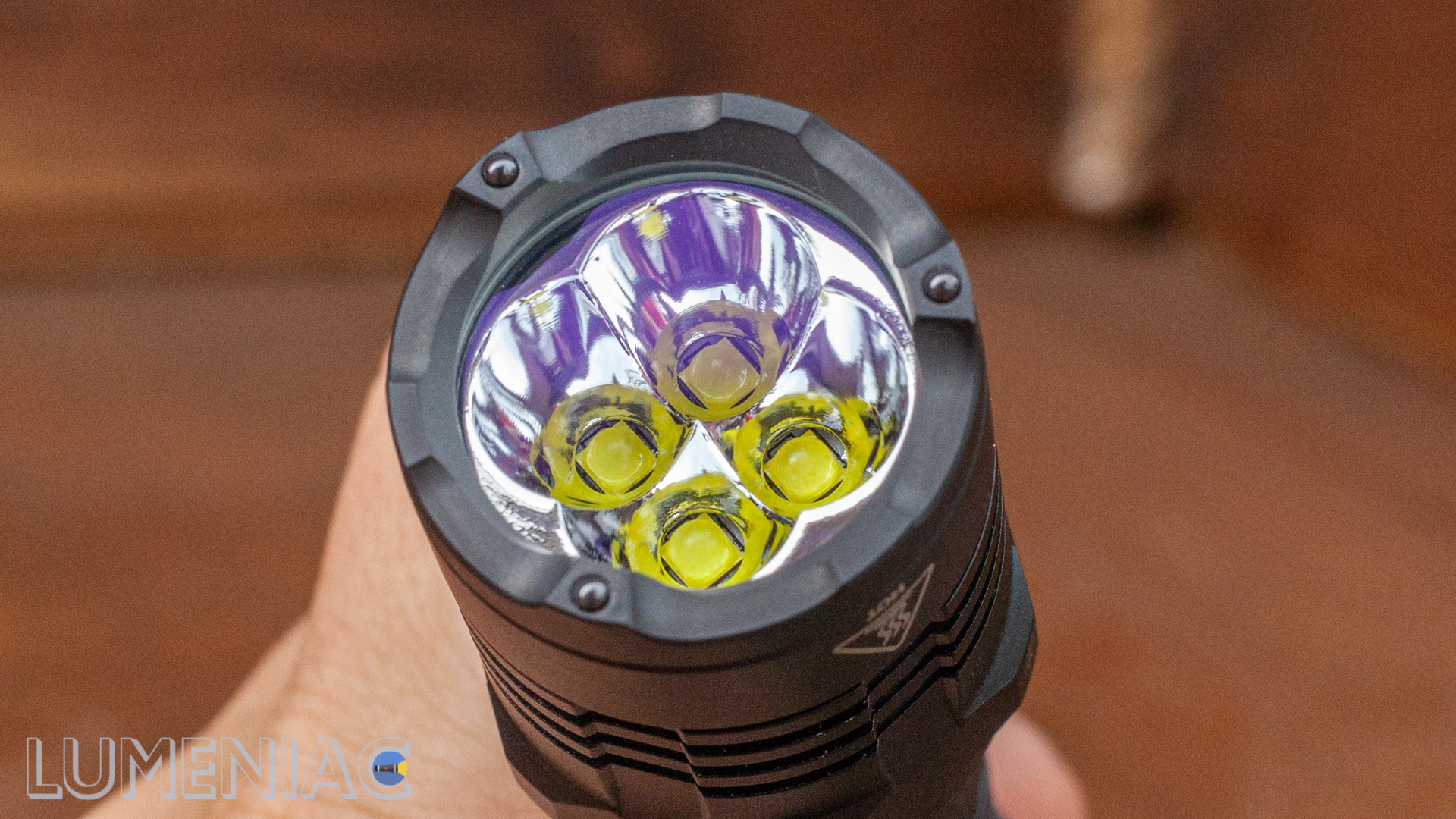 Actually, that's all in this part. The flashlight looks very thoroughbred and well built. I dislike proprietary battery and totally dislike exluding 18650 adaptor from kit.
UI
Quite good UI with are EDC and tactical modes.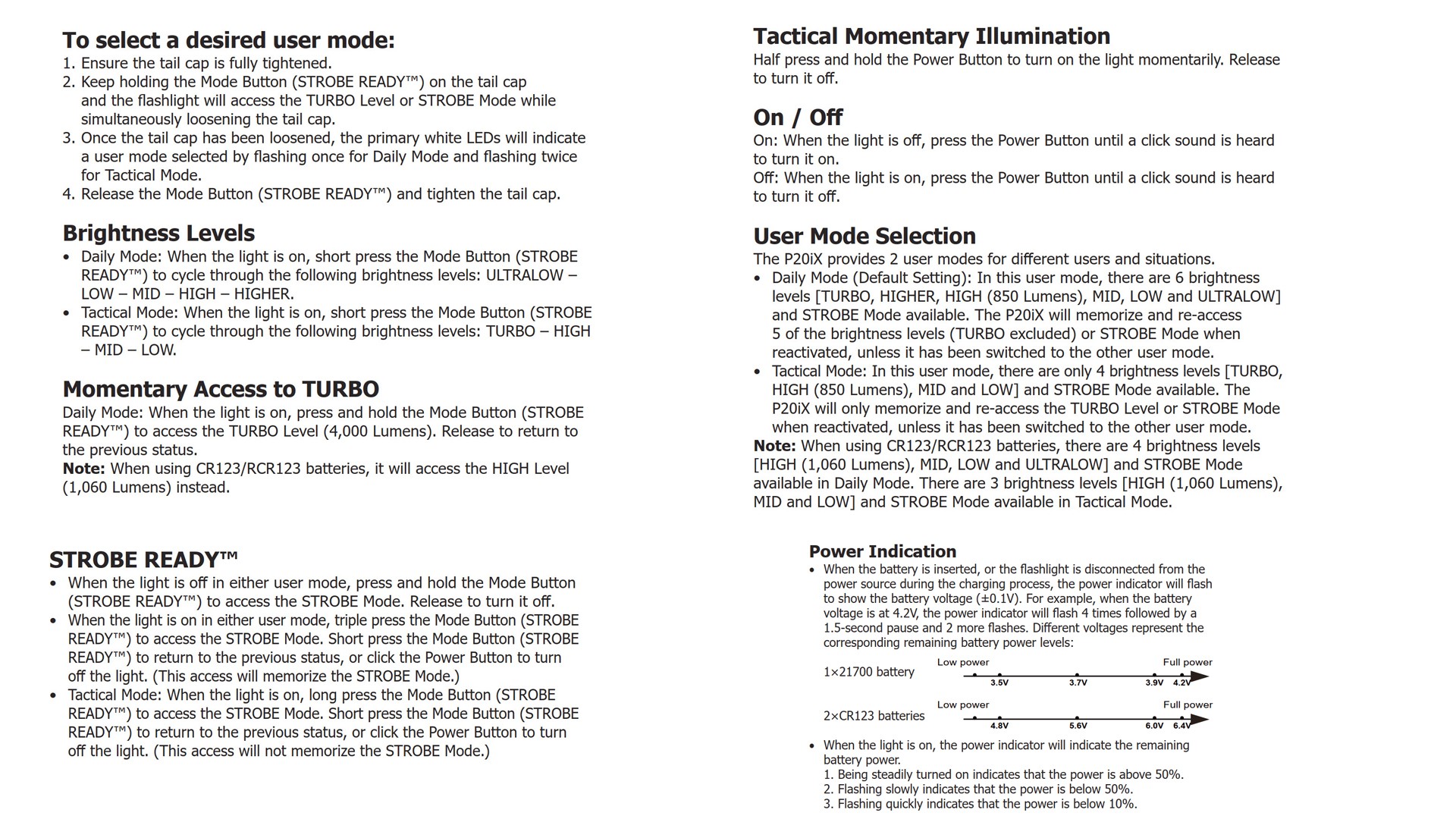 How Nitecore P20iX illuminates
The flashlight gives about 20 seconds of turbo. Not that much, but this is what you may expect from such combination of size and brightness (you can read more about this and other nuances of choosing flashlights here) + you can run it a couple of times in a row and increase the total runtime in turbo
The higher mode with declared 1800 lumens, as expected, is also not constant and steps down after a maximum of 5 minutes. Good fact is that with fan cooling it stops at the decent level of around 1500 lumens. With no cooling you flashlight steps down at the level of 850 lumens high mode. Both variants are undoubtly good in both brightness and runtime.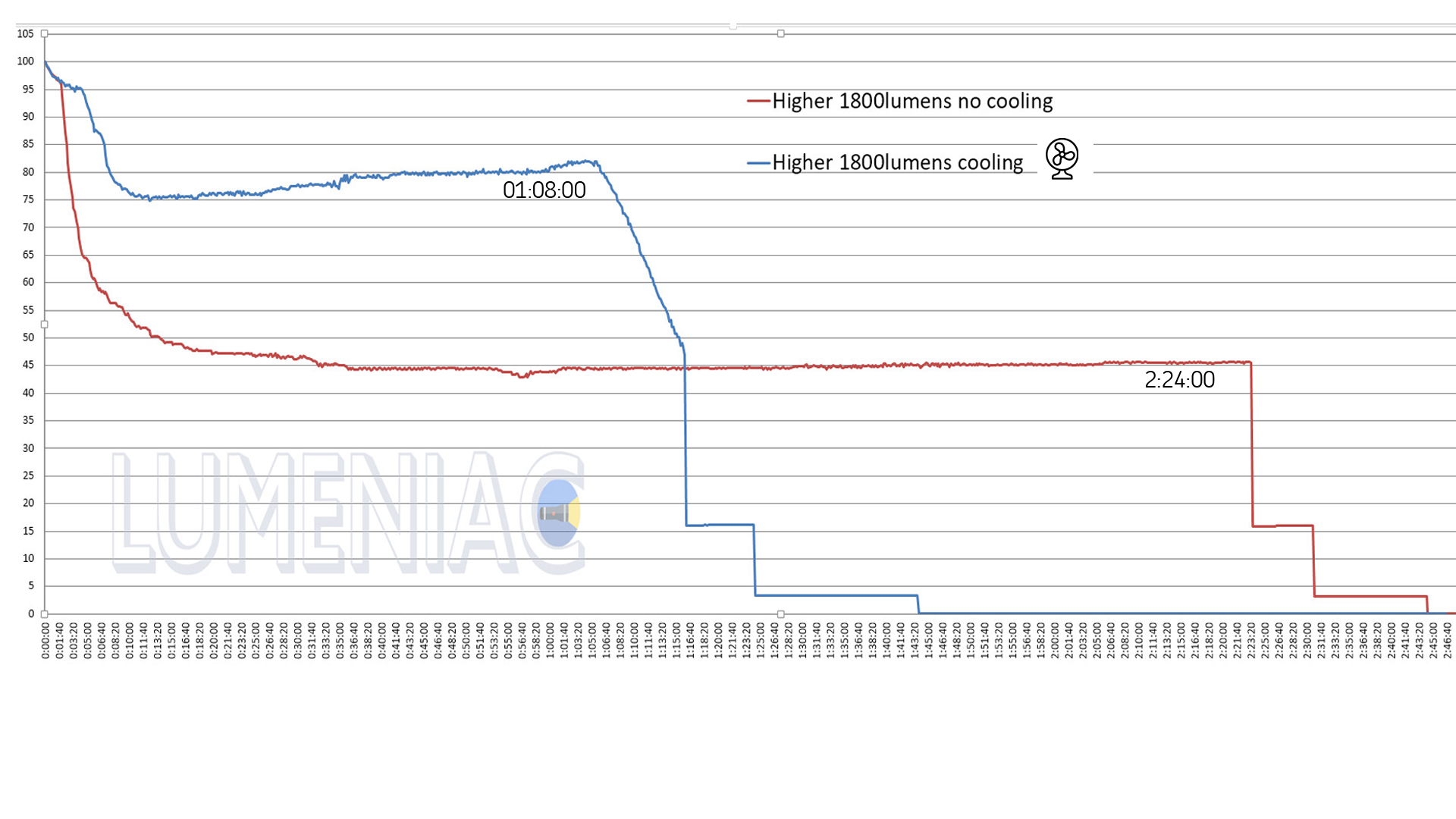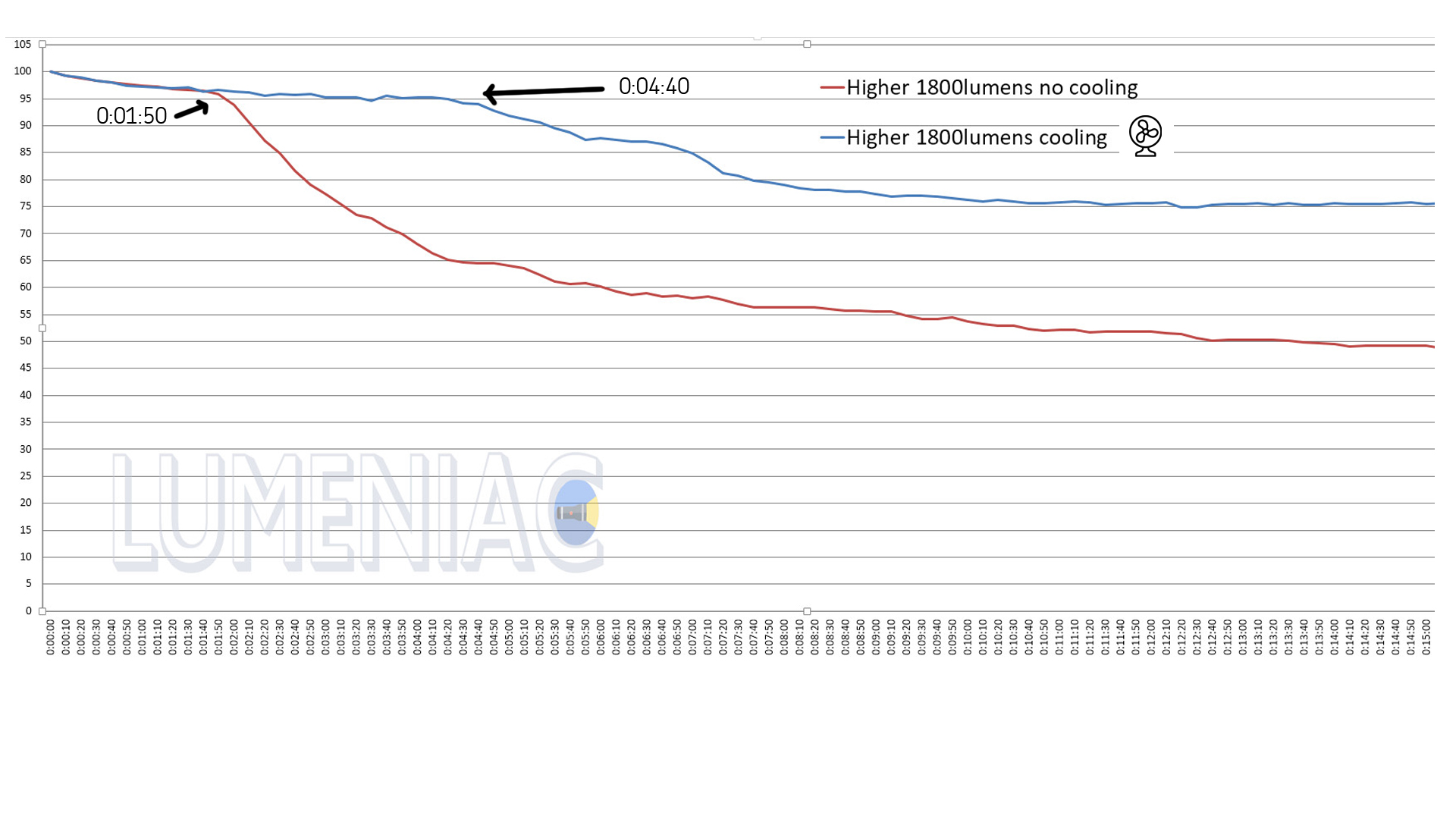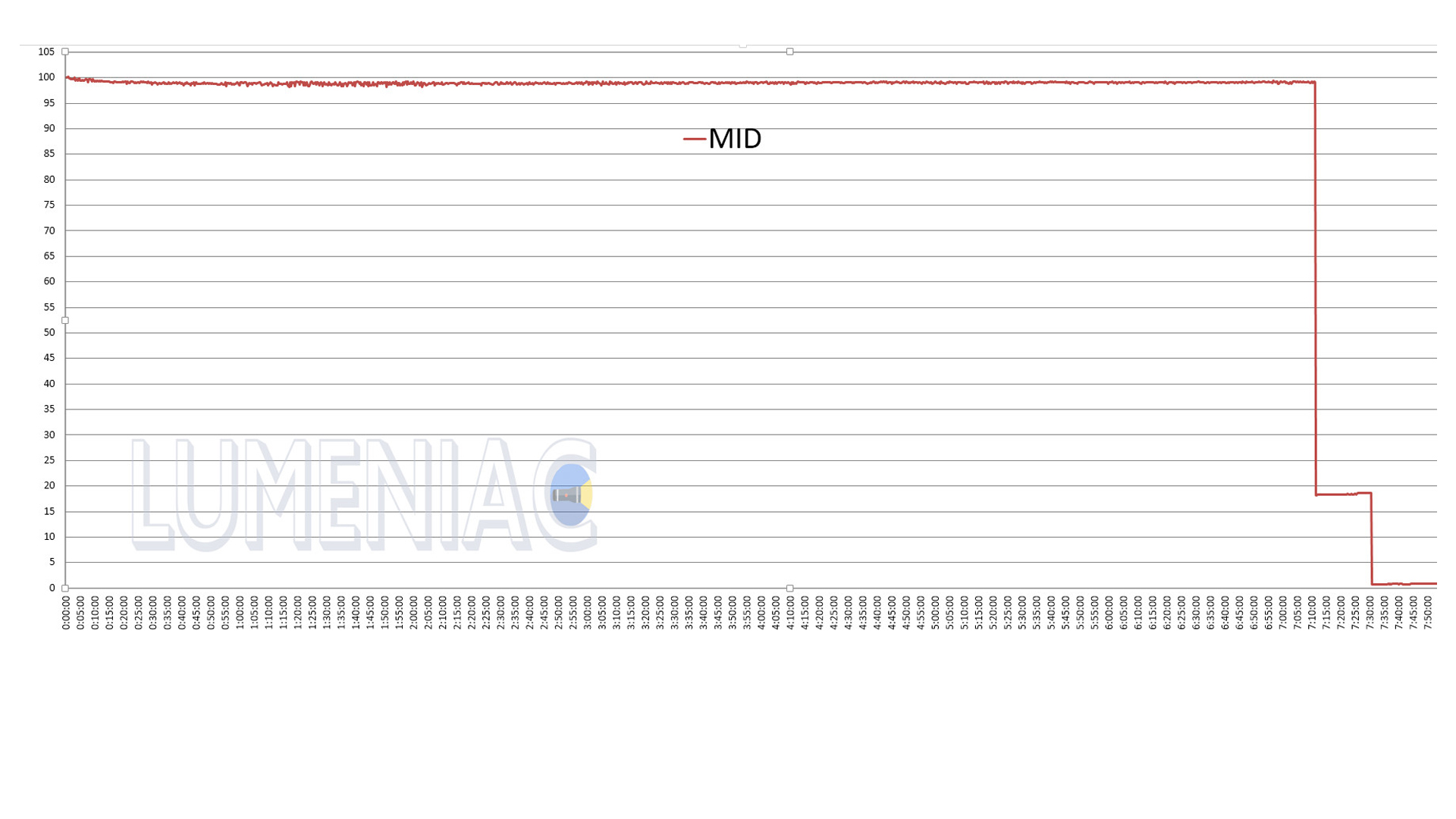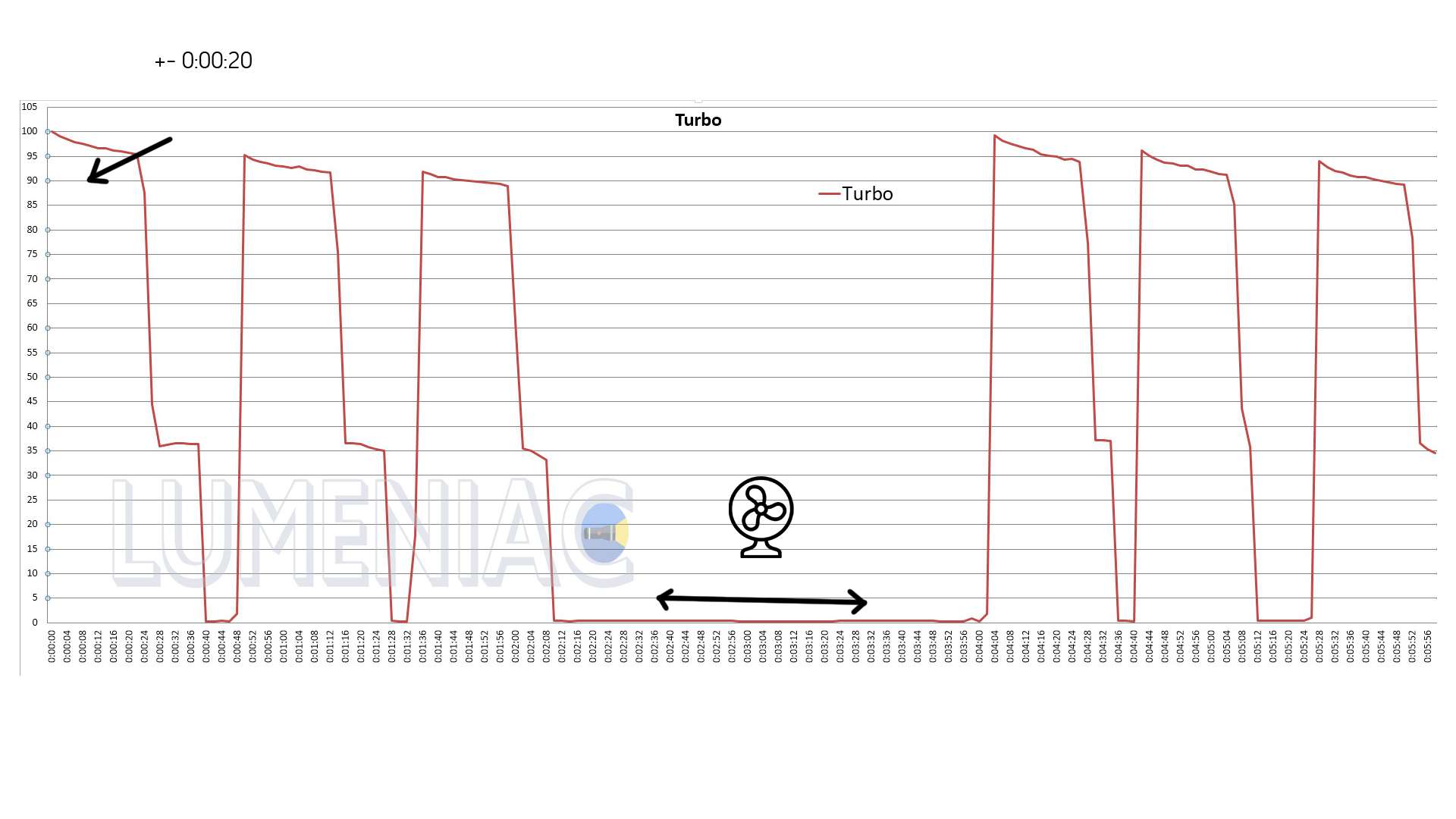 Nitecore P20iX has a wide floody light comfortable for near range work. Cold white light, of course, visually somewhere around 6000K.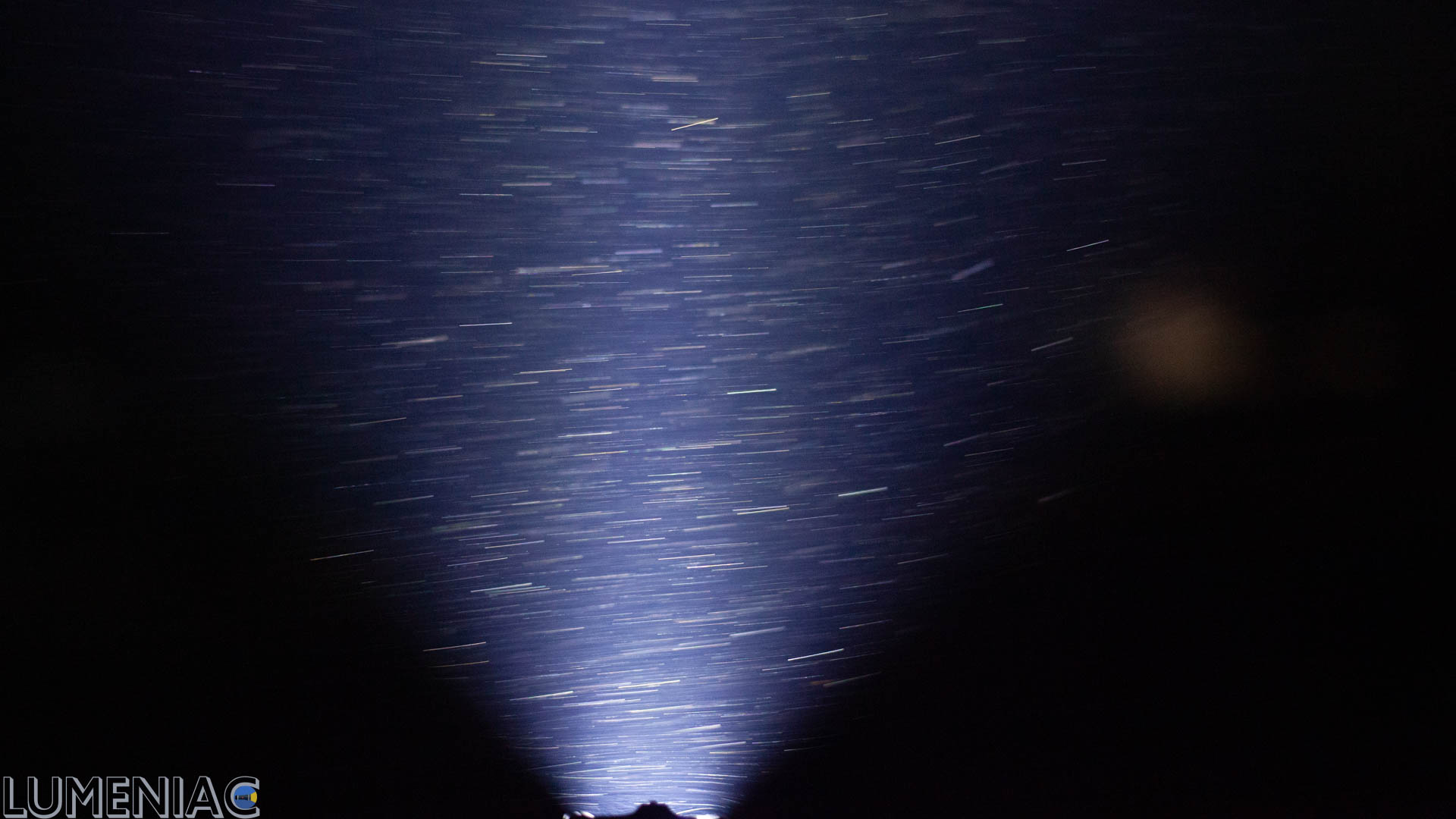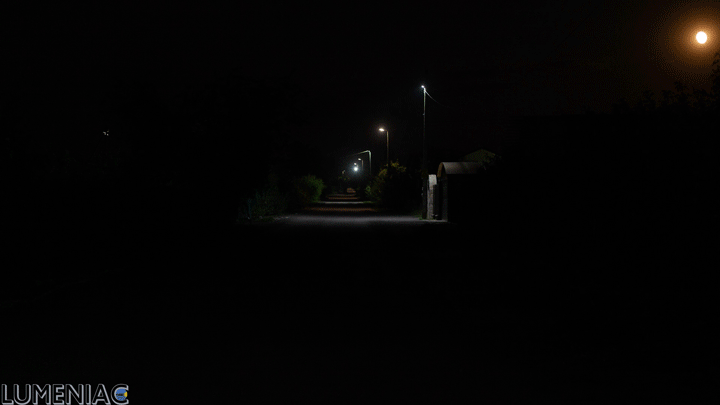 However, the functional disadvantages of cold light mostly appear when working at a distance - if you dont know cold white reflects all the dust and moisture in air, here neutral and worm white light is exactly what you need.
Of course, declared 200m throw is nothing more than abstract numbers with such optics and LEDs. Flashlight will cover about a 100-120m in turbo, no more. And around just 50 meters at stabilized High of 850lumens. All this is quite expected for a flashlight with a wide flood light.
It is like shortgun versus sniper rifle. each has it`s own advantages and disadvantages. So here everyone chooses what suits him best. If you need to work at a distance, thenthere are other Nitecore models with different optics and LEDs. If you need to work at close to medium distance, then P20iX will be quite convenient here.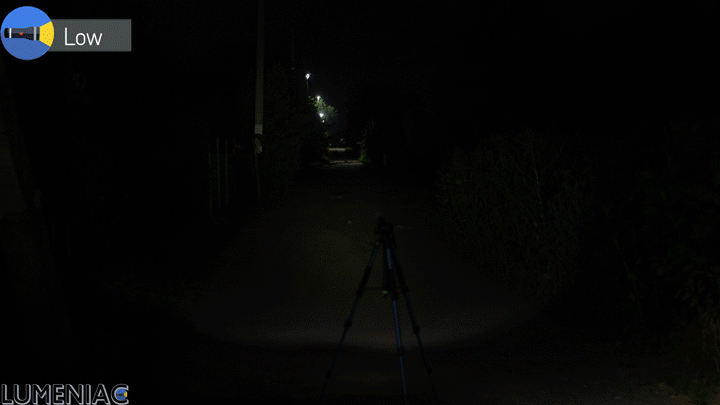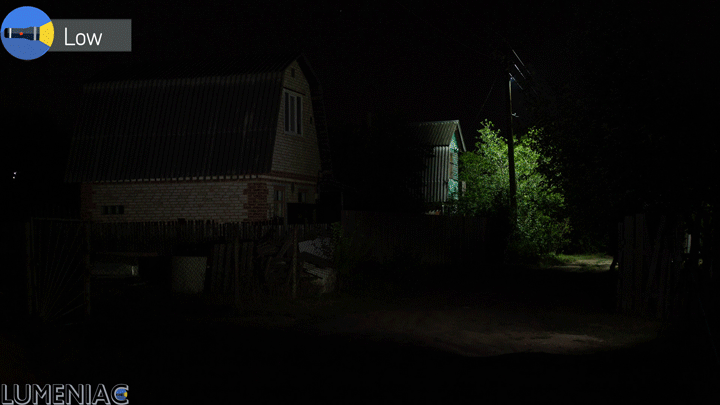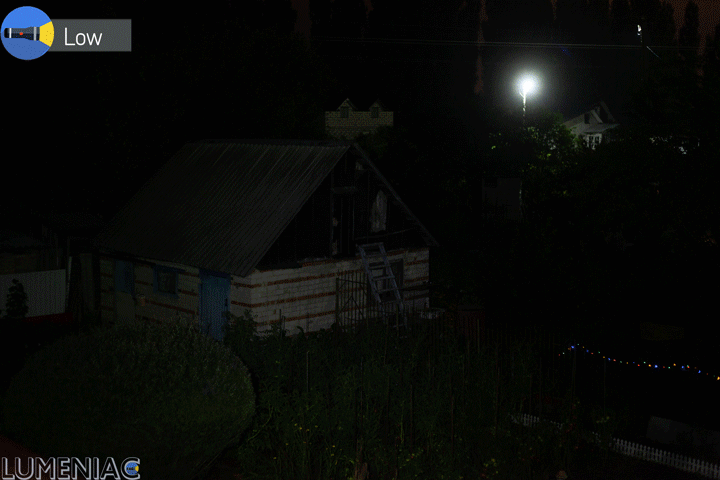 !https://ixbt.online/live/images/original/04/96/13/2021/07/28/4ea879a58c.jpg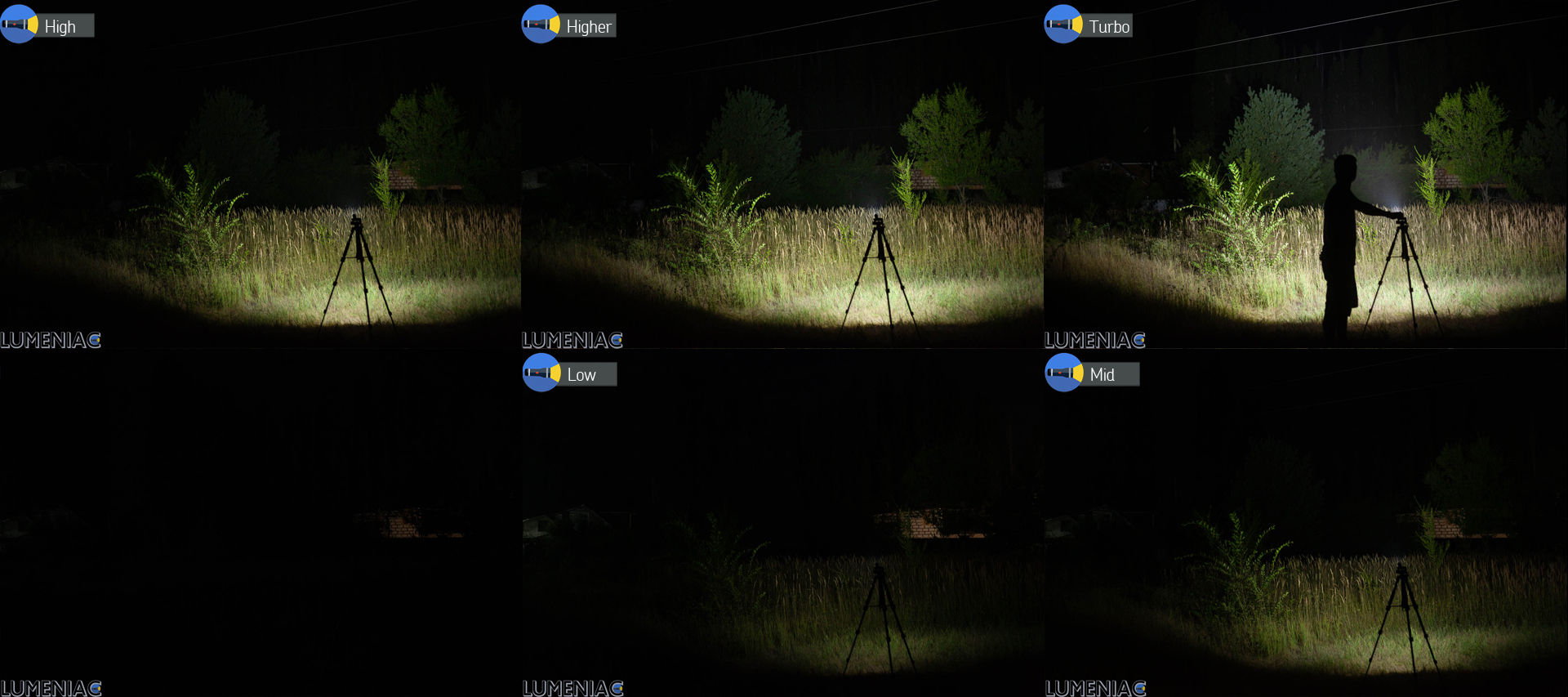 OVERALL IMPRESSION
As part of its P20i model line, Nitecore P20iX is quite good and interesting representative of it. It`s brightness is really high for tactical flashlight, there is an excellent set of modes, good UI and a long runtime thanks to a capacious 21700 battery. Unfortunately, for me this battery is the doubtful feature of the whole p20i line.I really dont like that the flashlight will only work with a native, proprietary battery. Few people will find it OK to to spend 1\4 of the cost of an already non-budget flashlight on a separate spare battery. So you can either find an 18650 adapter somewhere or make the one by yourself from the 2*CR123 adaptor included in kit. Shortly - i vote for good old additional inner tube to conduct signal from tailbutton,
As for the light. Once again, the flashlight has an excellent bright floody and wide light, convenient for working at near and at medium distance. Simply because of this, the flashlight has a frankly modest throw and it would be naive to expect something else from such optics and LEDs.
And once again I am amuse myself with the hope that someday Nitecore will stop instally only cold white LEDs in each model and at least give choice of NW and CW. I am convinced that Nitecore will only benefit more from turnin to audience of picky experienced users. BLF audience, to be exact.
In the meantime, there are almost no tactical flashlights with a really wide light on the market, so this specificity of the flashlight will surely help Nitecore P20iX find its buyer. I hope my review of Nitecore P20iX tactical flashlight will help you in choosing the one.