Some never managed to shut up about these lights. So I had to order one. :D
Actually, I ordered an SC02 a bit later. Because reasons.
No one seemed to be able to open it up the SC01 (or any of these lights?) So here I am.. To the rescue.. Maybe..
Got this puppy today.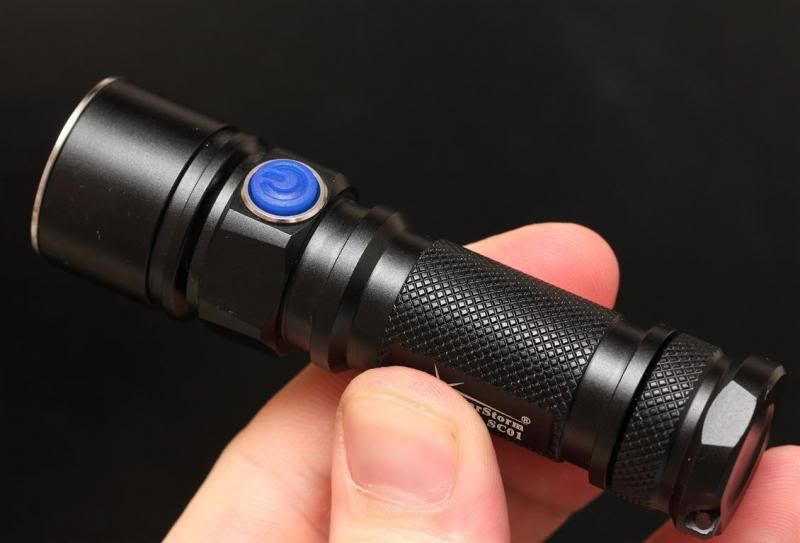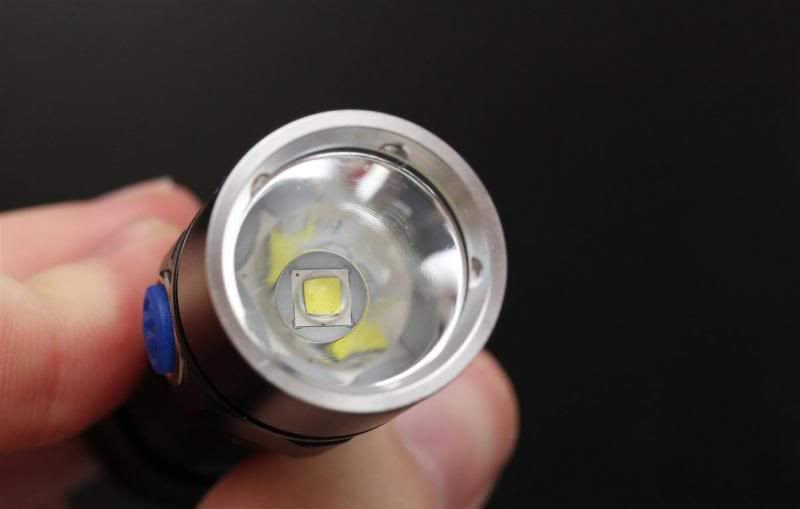 Not what I would consider sufficient amount of thermal paste, but way better than nothing.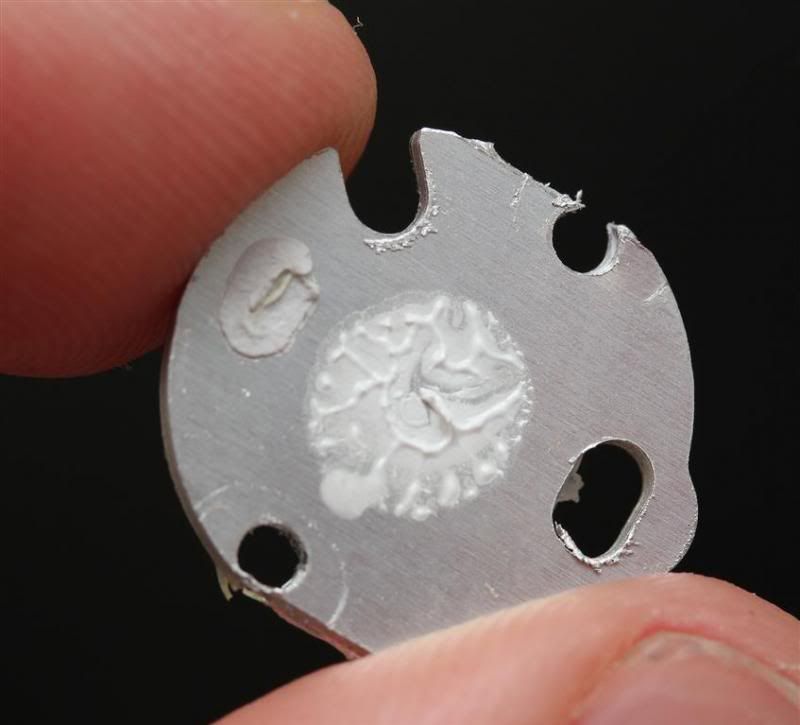 After some more gentle attempts.. Tried to pull and twist it out like this. The switch may not have liked it.. but oh well..
I didn't get anything out.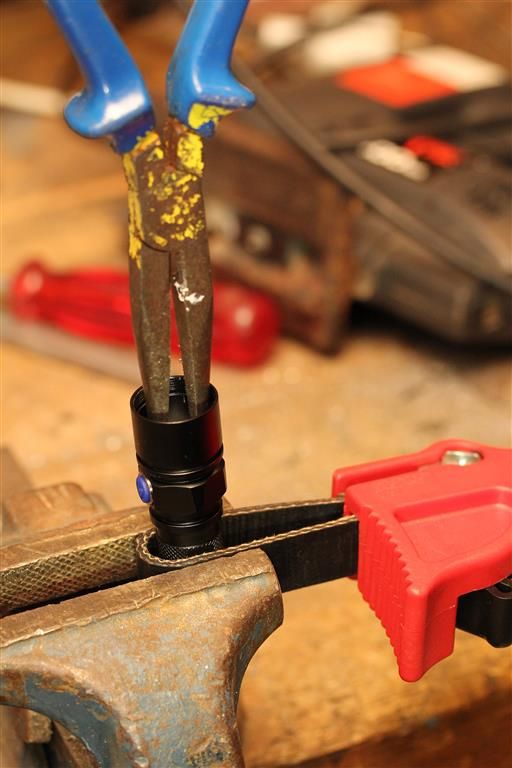 *poof, magic*
Hey, got the pill out.. See, no scratches. :) Oh, don't mind the angle of the switch.. Its supposed to be like that. yupp.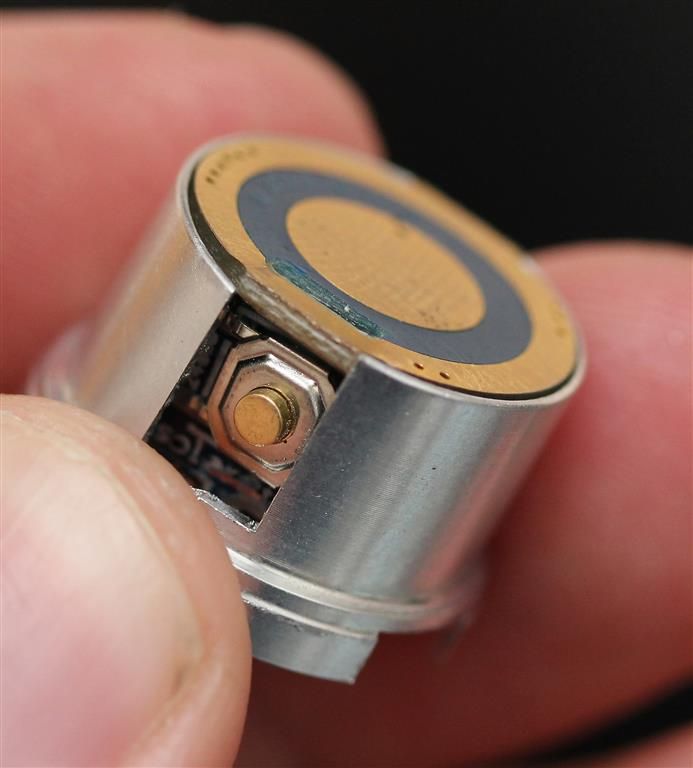 Ok, maybe I made a little scratch. It will buff out.. If not, consider it art. Yin and Yang. :)
15,5mm driver
It looks like a mess. (small aluminium pieces may have come from the "scratch")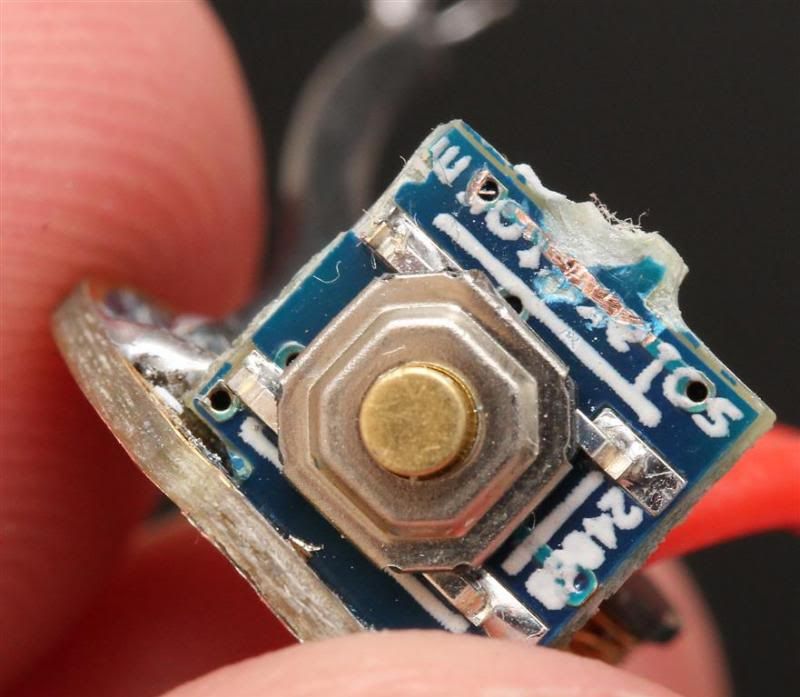 Summary based on my little teardown.

-This light have a pill. Its press fit. A very tight tight press fit.
-A 14-15mm wide rod with some length + hammer from battery compartment MIGHT have easily pushed the pill out. (or completely crushed the driver)
-Does not like like you can resistor mod it or do much about the driver.
-The third wire that was mounted on the star is ground. Light seemed to work without it.
-Most of the inside of the light is anodized, not many places to get ground from as it is.
1st impression regarding mod potential:
- It will require some work.
- Make a 10mm FET driver and connect it to stock switch on top of the 15,5mm driver. Rebuild pill with cooper if you, ehm, "scratch" the pill.
- Rebuild with 17mm driver, custom pill, and a triple star with carlco optics. Bezel opening is 19,33mm. Perfect for a triple. If you rebuild to a triple, it seems like its possible to use a 17mm driver below it. That might become my approach, but I have many other projects before that.
- Wait until you make a second impression and get other ideas.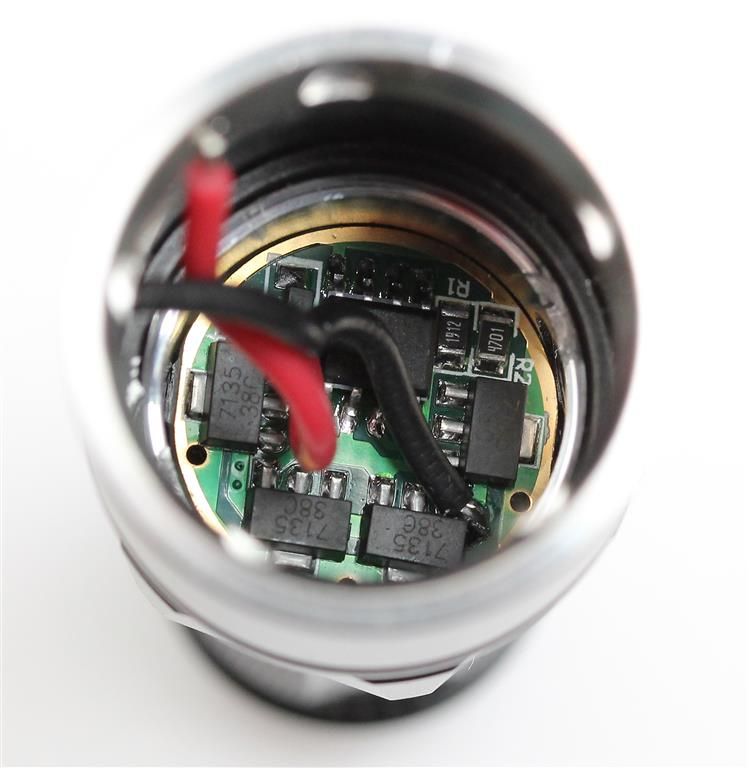 (picture showing 17mm driver fit inside the switch compartment.
Hope this was useful for you in some way.
:beer: