Hi All,
Up for sale today is a very nice modded 2D maglite. I got the host and reflector from Z-battery.com, a great shopping experience as always.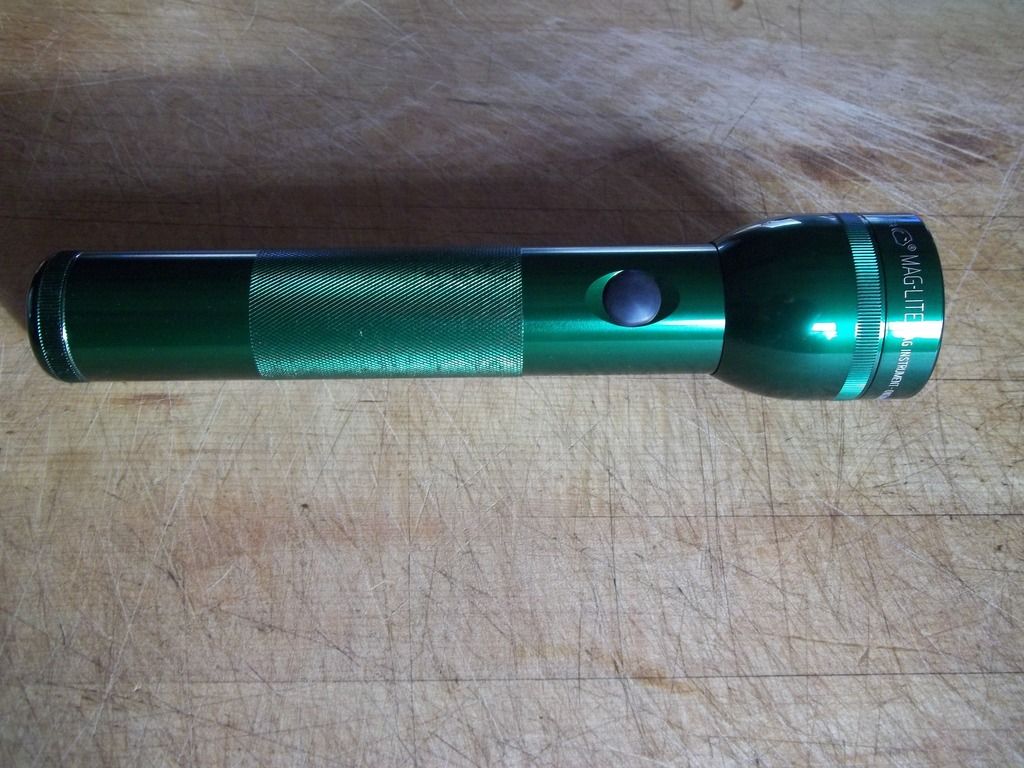 This light sports a dedomed MT-G2 P0 5000K emitter on 25 mm noctigon thermally adhered to a copper-wrapped solid aluminum heatsink with arctic alumina. The mag LED/rebel reflector was combined with the dedomed MT-G2 to maximize both lumens and throw, the great tint is a handy bonus. The reflector has been left smooth to maximize what throw the big emitter offers. The lens is the 50mm glass unit from FT. Ordinarily a quality AR UCL would be used here but they are currently unavailable domestically.
The driver is the BLF17DD-Z with 4 mode (low-med-hi-turbo) Star firmware and off time memory. The low mode on these lights is very low and the turbo mode draws a bit over 9 amps off a pair of Powerizer 26650 cells or around 7.5 amps off a pair of king kong 26700s (cells not included). Crash test data by Djozz suggest the start up OTF lumens at nine amps should be in the 3500 lumen range for domed emitters so 3000 is probably reasonable after dedoming.
The tailcap springs have been cut and re-shaped in a dual spring arrangement that allows smooth function of 65mm-70mm cells by simply leaving or removing the outer spring. The switch utilizes my standard power bypass outlined in post #8 of this thread. The driver is glued to the top of the switch. The battery spacer is made of electrical conduit and is probably not wide enough to accommodate protected cells.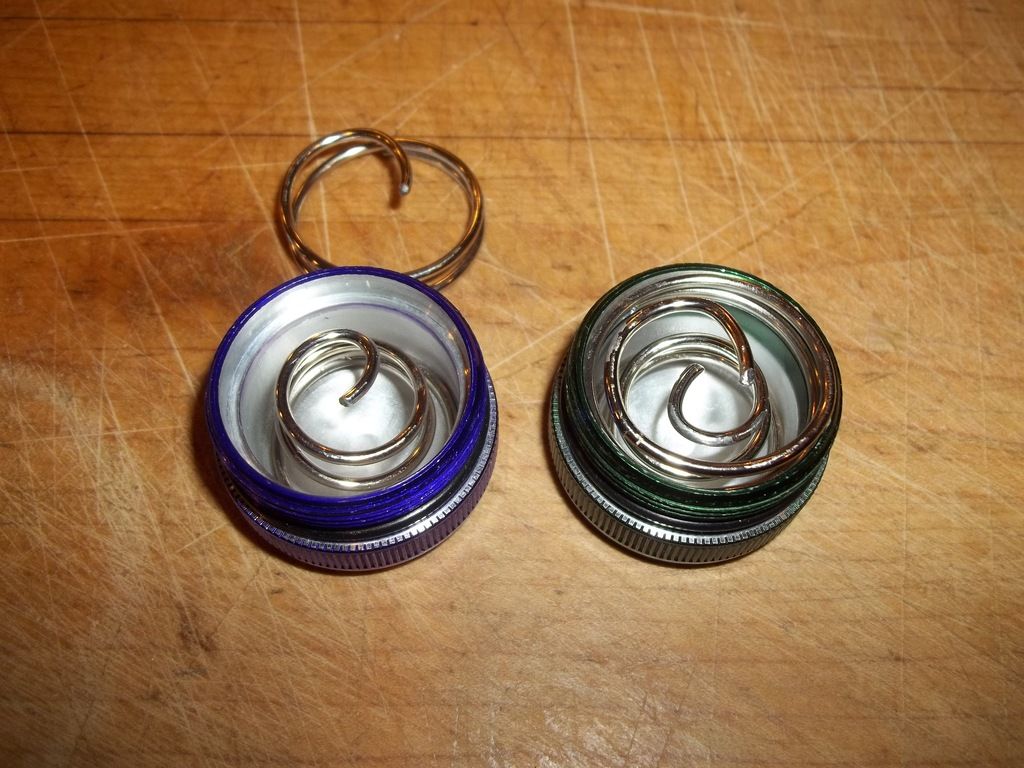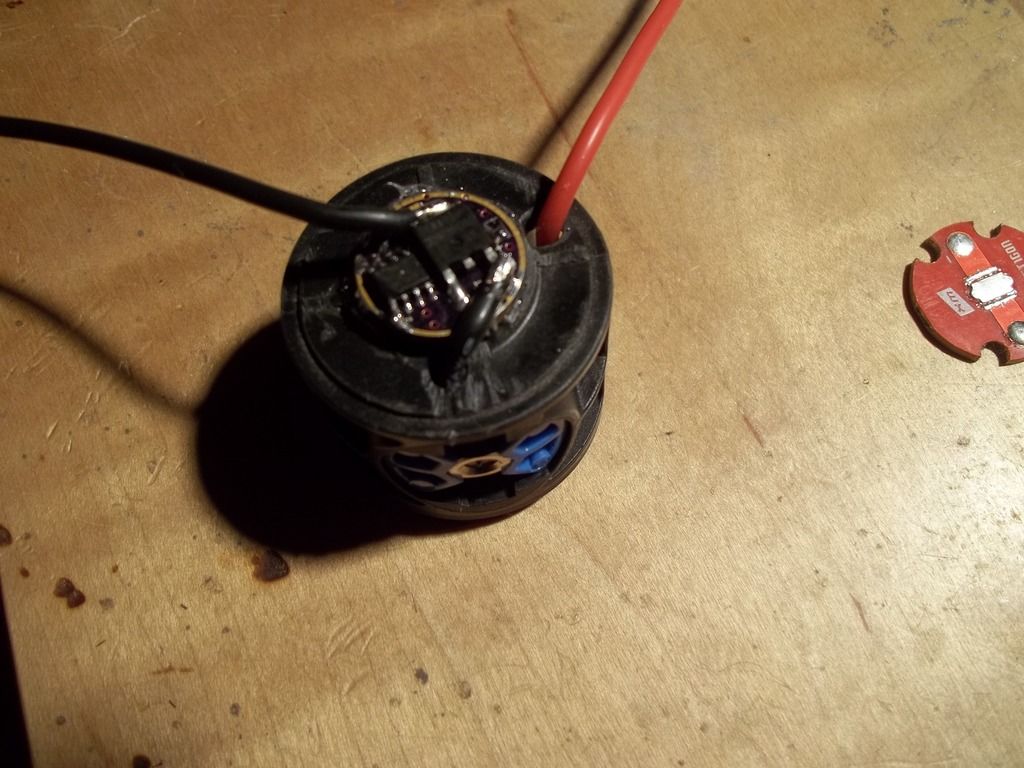 The beamshot is roughly sixty yards to the sugar shack. This has to be my favorite MT-G2 beam ever!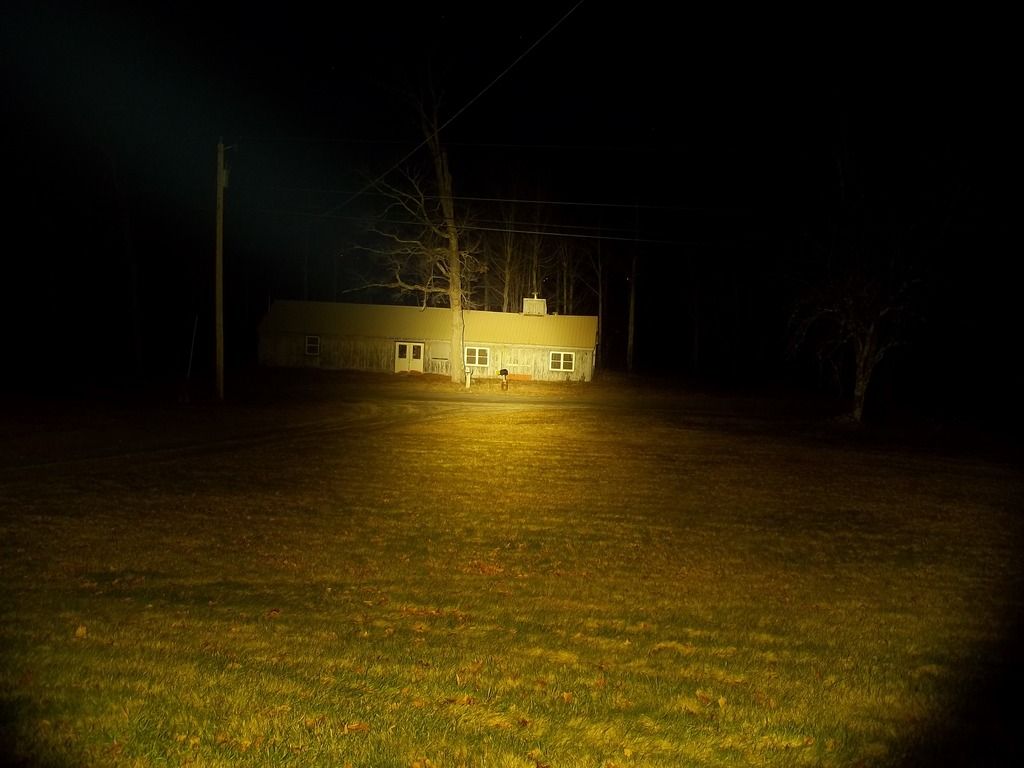 Price including CONUS shipping is $115 $105. International buyers pay additional shipping.

First reply with "I'll take it" followed by PM gets the light.

My paypal address is kyfishguy@yahoo.com

Thanks for looking,

Brian