SOLD,SOLD,SOLD!!
I am selling my modded and once repaired Haikelite HT70. The stock version had an LED burn out in a few minutes. Dale[DB Custom] was kind enough to replace ALL Four SST-70 with ones that were Two bins higher. He also added Thermal paste, replaced 18G w/20G wires, bypasses in the tail cap and driver spring, put an Infineon MOSFET replacing the Vishay-Dale SIR800DP MOSFET and reflector holes modded to eliminate shadow in the hot spot.
It certainly appears that this newish QUAD LED can NOT handle heat/high current.I never used the light on MAX for more than 2 minutes at a time, then resting for 5 minutes. The light literally has about One hour of total use!
I know the Quad XHP-70 has also had some failures.
One of the new LED'S is starting to brown/burn. I have put $220 in this light b/w original price/shipping and new parts. That is with Dale doing the work for free! I do not know how to mod and I am not putting another penny in this light. Hopefully one of you guys can use it as a host. I am sure there are plenty of other LED'S that will suit it well.
I want to Thank Dale again for his efforts.
-$75 Shipped USPS Priority Mail. NOW $68 NOW $61
-CONUS ONLY
-First one to say I WILL TAKE IT.
-All deals FINAL.
P.S This light w/ original box will Not fit in a Large Flat rate box[$21]. It will be shipped with out the box and ALL other accessories.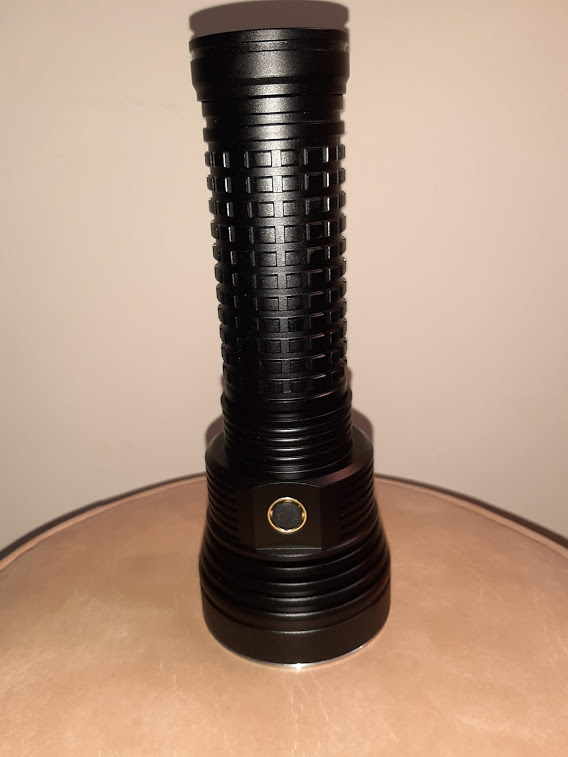 TN42 COMPARISON