I had originally planned on something a bit different than my current revised plan but was unable to find a critical component that's hiding here somewhere. Fortunately I was able to find one of these (random google photo).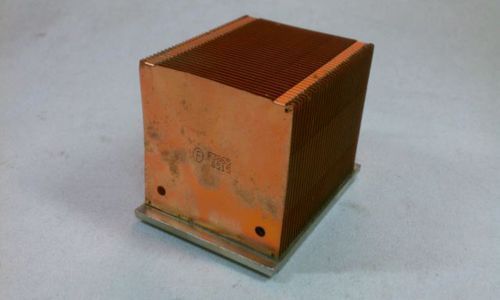 The heatsink is from a dell dimension 4300. Since the p4 rated at just below 70 watts was passively cooled effectively I decided this should do the job. I had originally planned to re-purpose heat pipes from other heatsinks and build an external radiator but have since switched to an internal radiator with active cooling. I removed six fins to make the heatsink square, soldered two to cap the top, and removed the alloy base. This reduction still provides over 2 square feet of surface area and should be reasonably effective with or without a fan.
Heatsink with base removed. Heat spreaders will be attached here to mount stars and brass disc for mounting and assembly will also be attached.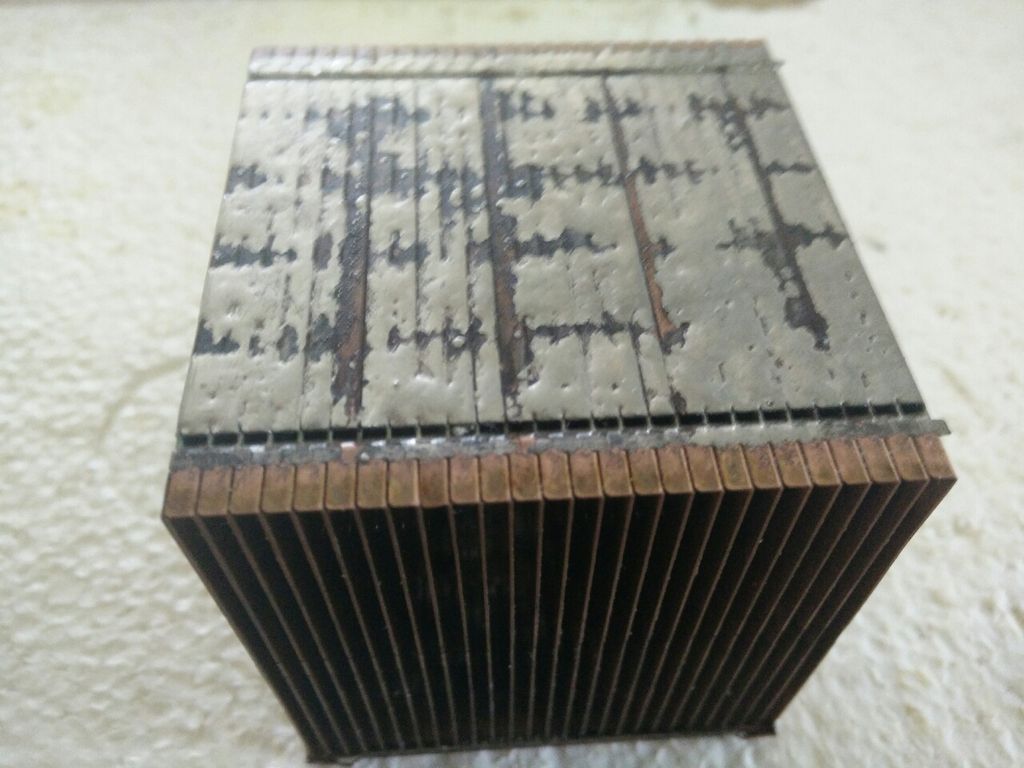 Top of the heatsink with two of the removed fins mounted to seal the top and stabilize the fins. A brass disc will be attached here for mounting and assembly.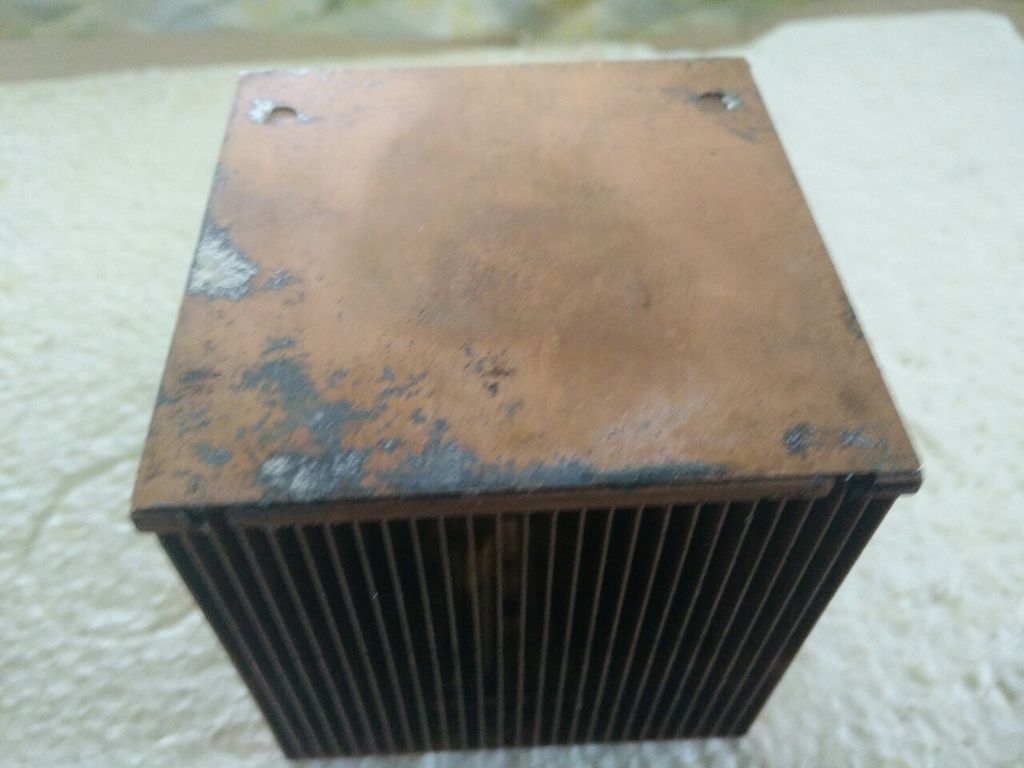 The heat spreaders will be made from pieces of 1/2 inch copper water line. I cut pieces about 1 1/2" long using a tubing cutter then made a cut lengthwise with a hacksaw. I then used a claw hammer to open the slit and expanded it with scraps of bone from another project. When wide enough I flattened them using the vise on my drill press. After flattening they were heated to relieve stress and will be pressed between two slabs of a2 steel in a bench vise. Both the stars and spreaders will be lapped to insure smooth copper to copper contact.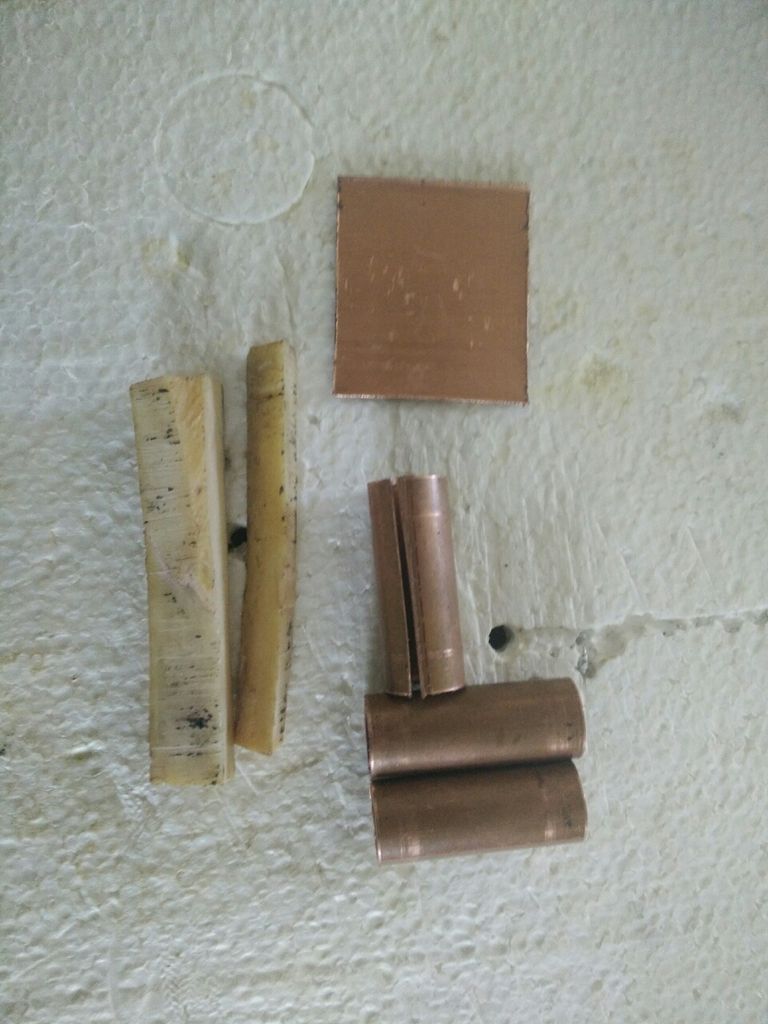 Revision: I cut a piece of 3/4 inch water line, flattened it as described above, and soldered it to the base of the heatsink. The pieces of copper previously intended as heat spreaders will be used for another purpose. Photos of heatsink with heat spreader ready for mounting disks.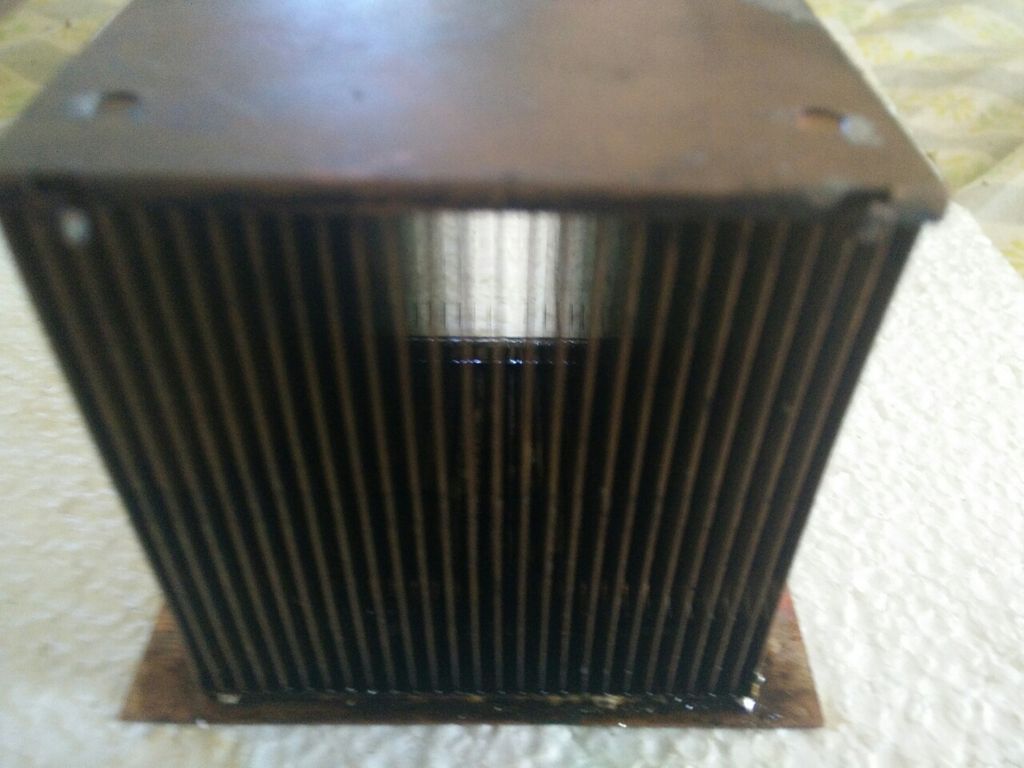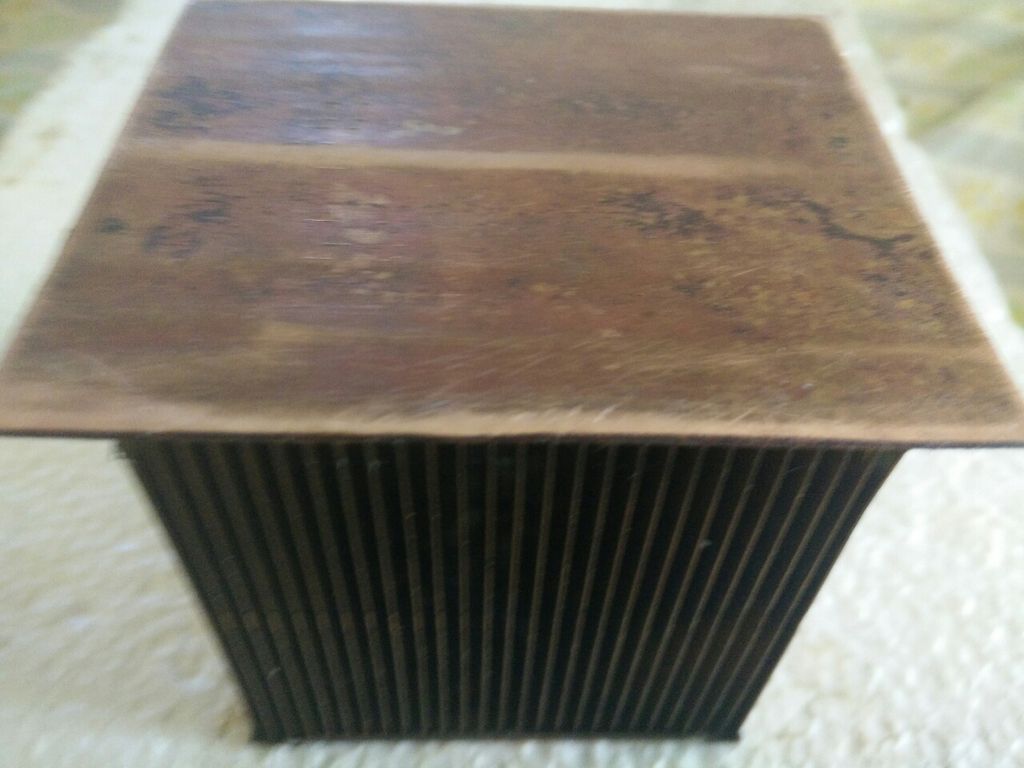 More soon. edit: this light was partially inspired by old-lumens desire to see an improved srk style light. I wanted more. The goal of this project is a light that will produce 1M candella (or as close as possible - 750k is perfectly acceptable). more to come