Enerpower+ 18650 3000mAh (Gray) 2019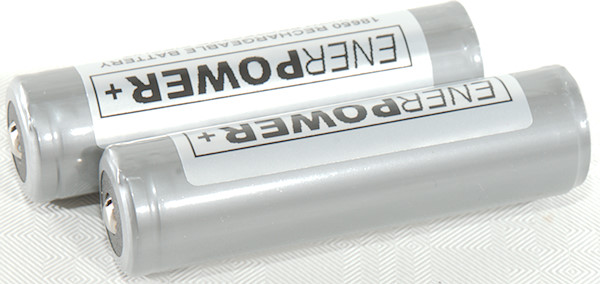 Official specifications:
Label and website specify different cell, this makes it hard to know what specifications are valid.

This is a protected cell with decent capacity, but both current and capacity is limited due to the protection.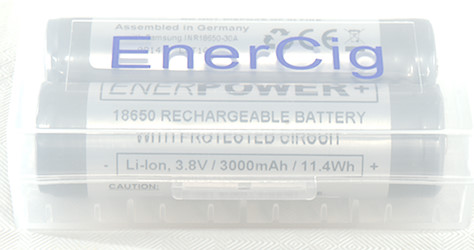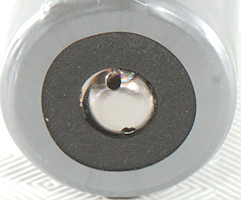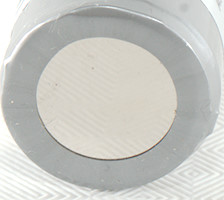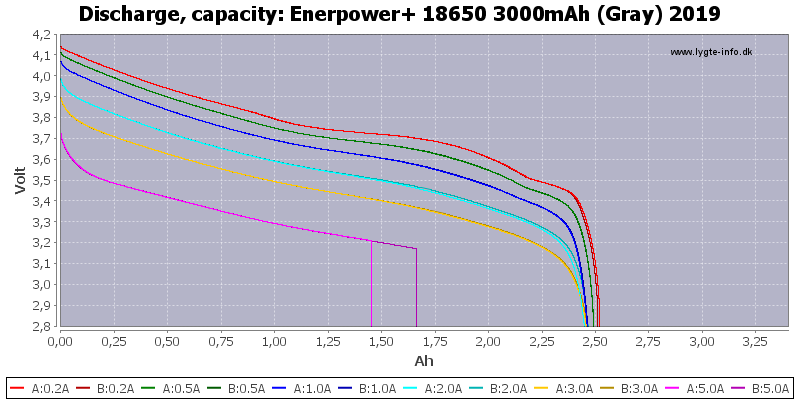 The two cells tracks nicely, but they are not 3000mAh cells with 4.2V charge termination. The protection kicked in after 18-20 minutes time at 5A current.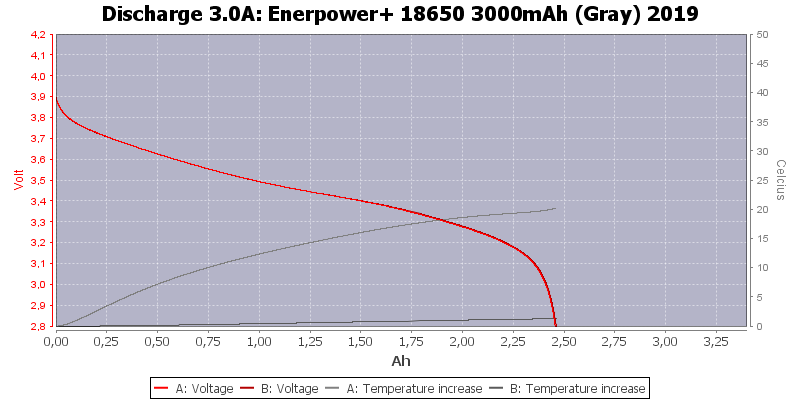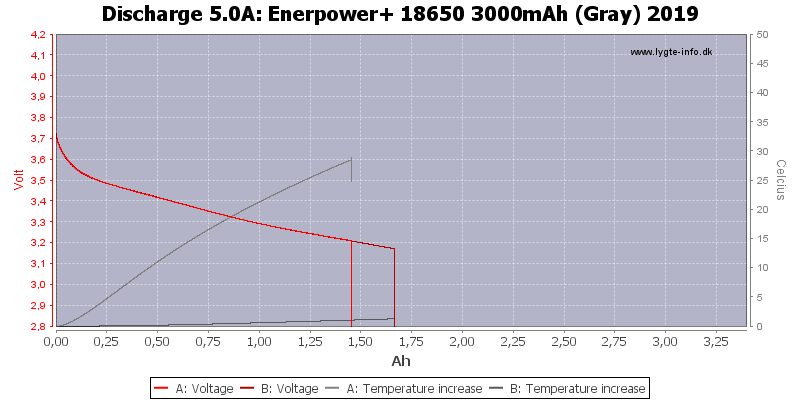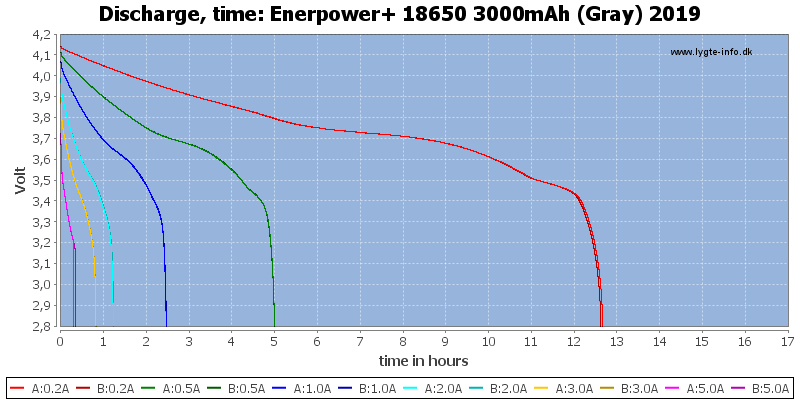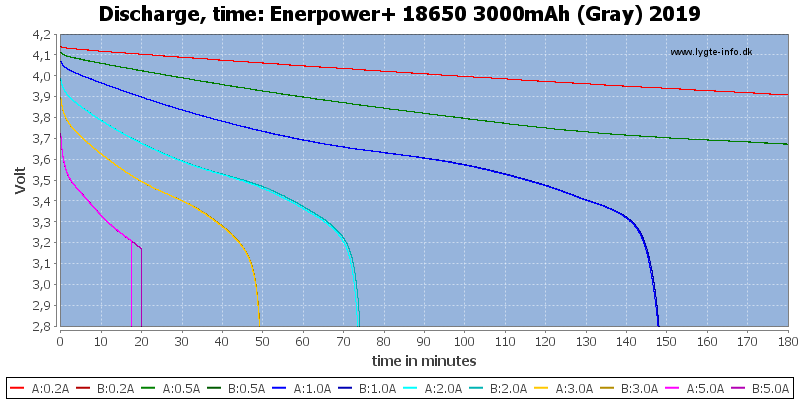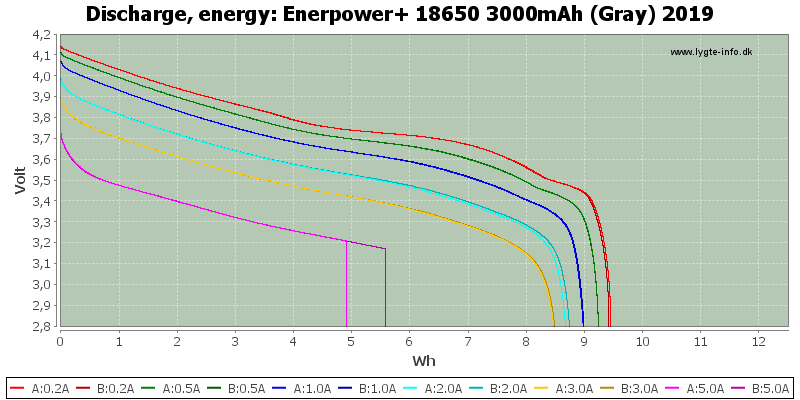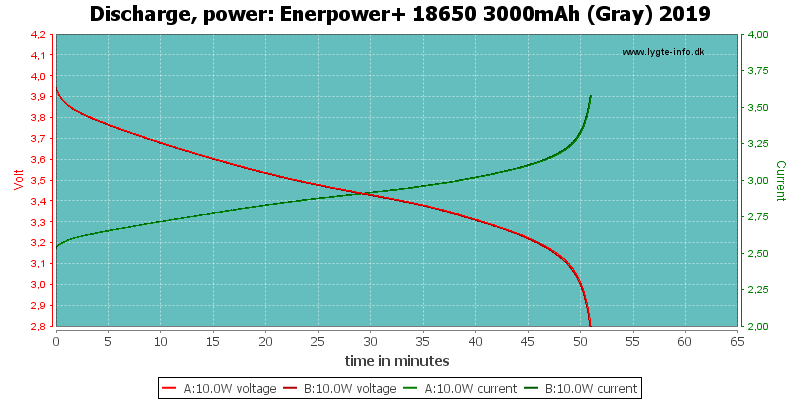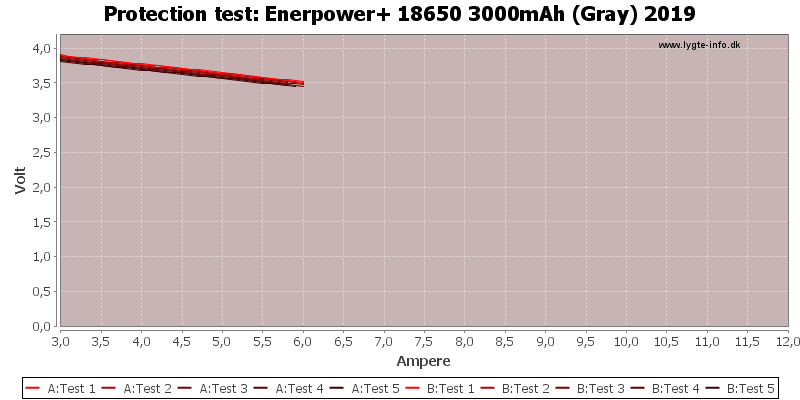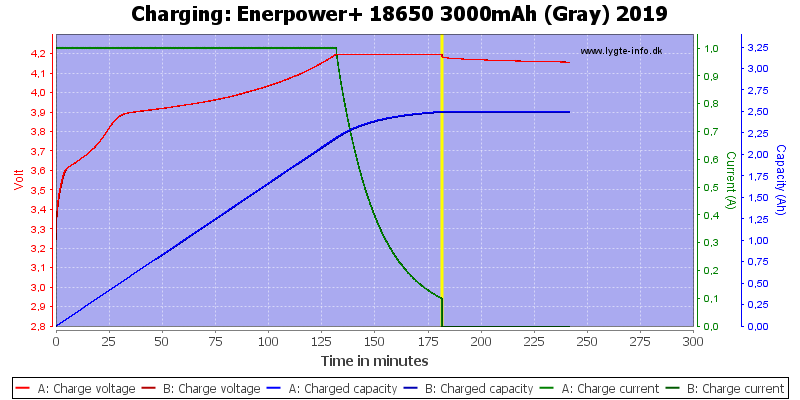 The internal resistance is fairly high for a 18650 battery due to the protection.
I did first suspect that it was a 4.35V cell when writing the review, this means I did not have time to do a lot of tests, but I could do one:
I started with a fully charged cell (i.e. 4.2V) and continue the charger up to 4.35V. I reach 4.35V and charge a bit at that voltage, then the over voltage protection trips at the yellow line.
Conclusion
This battery is a case of mistaken identity. I checked the enerprof website for the best match (Enerpower+ 18650 3000mAh), but that battery is supposed to use a 30Q cell and this battery do not. I expect it is a ICR18650-30A cell that need 4.35V charging for full capacity (The protection has trouble with that).
The battery works fine and matches the cell type written on it, but cannot be charger to full voltage.
Notes and links
The batteries was supplied by a reader for review.
How is the test done and how to read the charts
How is a protected LiIon battery constructed
More about button top and flat top batteries
Graphical comparison to 18650 and other batteries
Table with all tested LiIon batteries