Lishen 21700 4000mAh LR2170LA (Purple)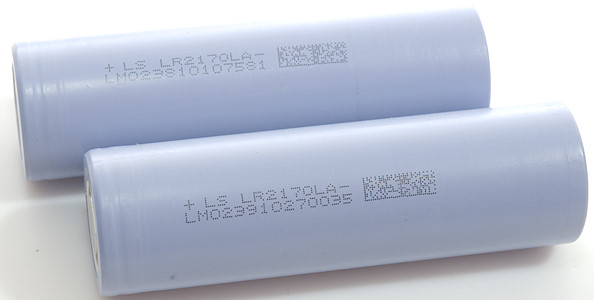 Official specifications:
Standard discharge capacity: 4000mAh (0.8A charge/discharge)

Standard minimum discharge capacity: 3900mAh

Rated discharge capacity: 3900mAh (6A charge / 10A discharge)

Rated minimum discharge capacity: 3800mAh

Nominal voltage: 3.6V

Standard charge: CCCV 2A, 4.20V, 200mA cut-off

Rapid charge: CCCV 6A, 4.20V, 100mA cut-off

Max. continuous discharge: 45A with cut-off at 80°C surface temperature

Discharge cut-off voltage: 2.5V

Cycle life: 300 cycles to 80% (0.8A charge / 4A discharge)

Cycle life: 300 cycles to 60% (6A charge / 35A discharge)

This is a high current 21700 cell.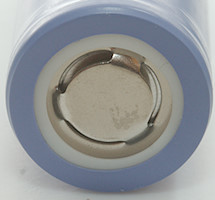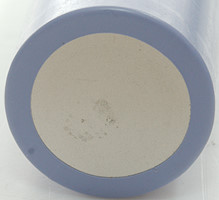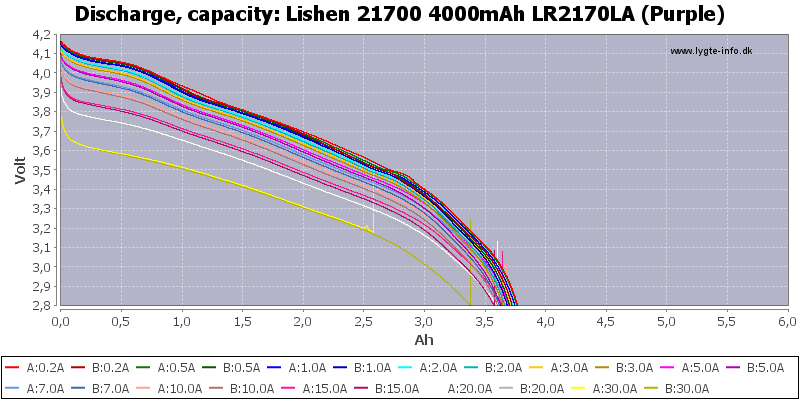 The two cells match fairly well and maintain fairly stable capacity even at high loads, but the cell get hot at 30A (My holder melted).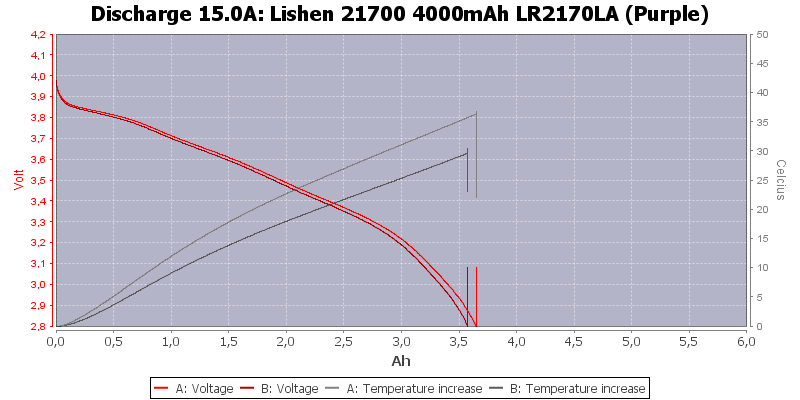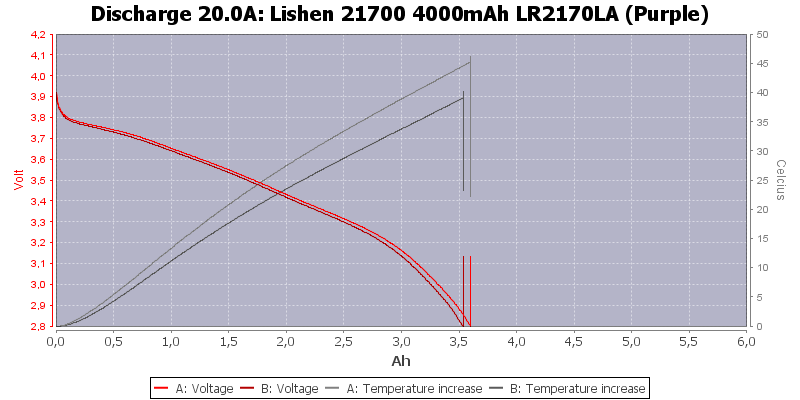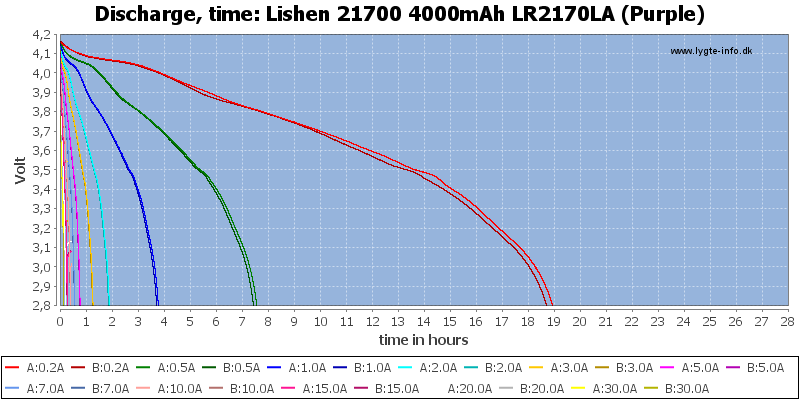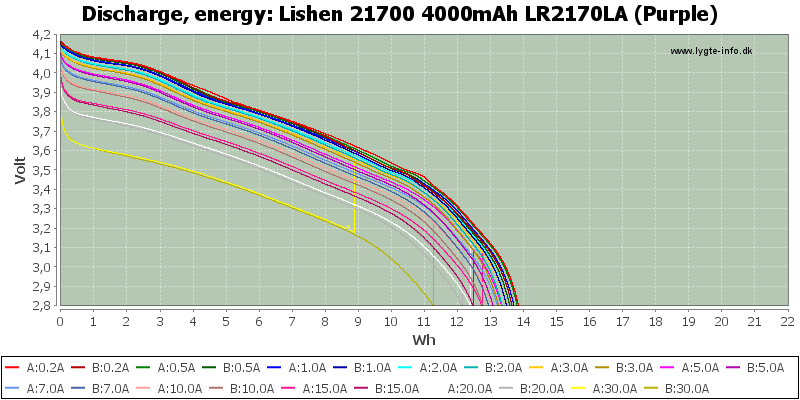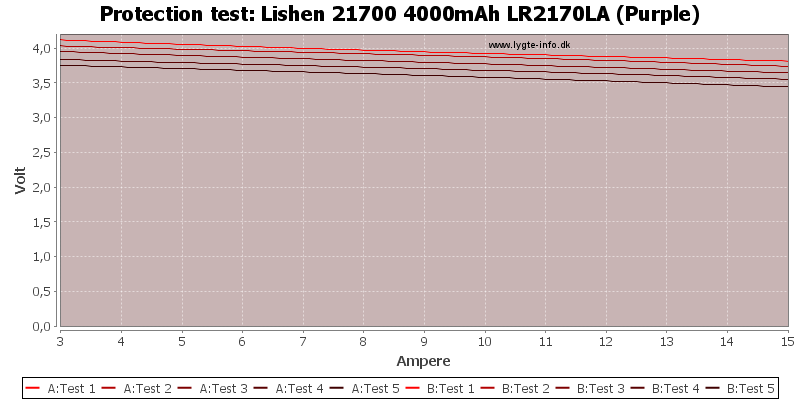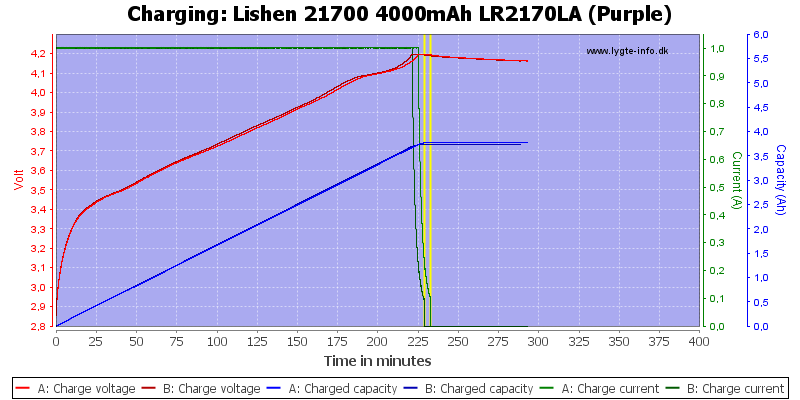 Conclusion
The cells looks good, but I sort of doubts the continuous discharge rate of 45A, it will probably always be stopped on the 80°C cut-off before the cell is empty.
Notes and links
The batteries was supplied by a reader for review.
How is the test done and how to read the charts
How is a protected LiIon battery constructed
More about button top and flat top batteries
Graphical comparison to 18650 and other batteries
Table with all tested LiIon batteries