Nitecore 16340 NL166 650mAh (Black-yellow)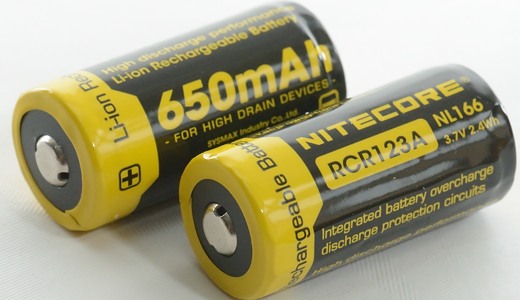 Official specifications:
Battery Capacity (Mfg Rated): 650 mAh
Battery Form Factor: 16340
Battery Rated Voltage: 3.7 V
Charge cycles: >500
Max. output current: 4A
Charge current: Max. 650mA, recommended 300mA
Weight: 17.8g
Size: Diameter: 16.6mm, Length: 34.8mm



This cell is Nitecores substitute for a CR123 cell, but voltage is higher and capacity less (This is not Nitecores fault).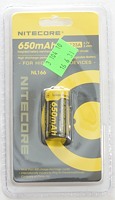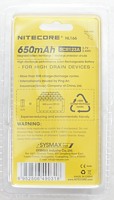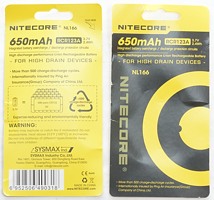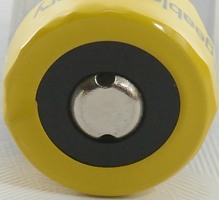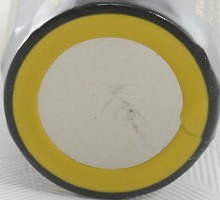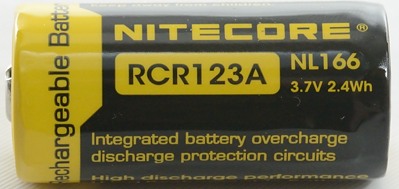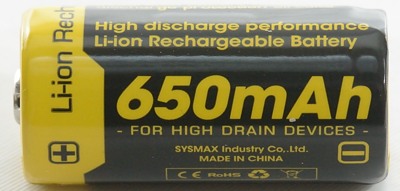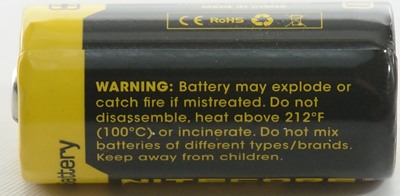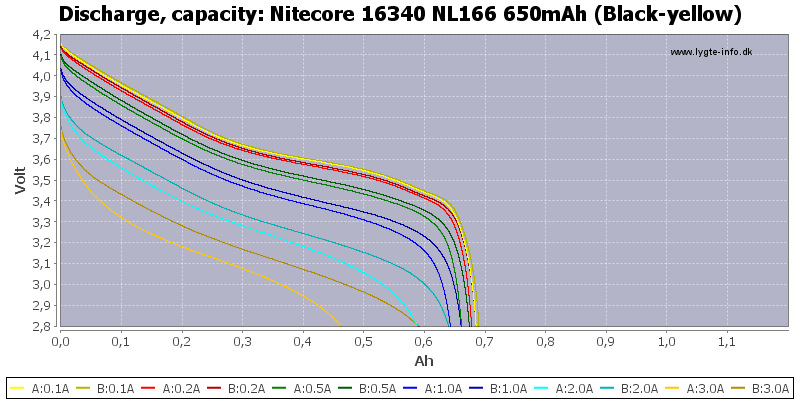 The cells do not track very well at higher current.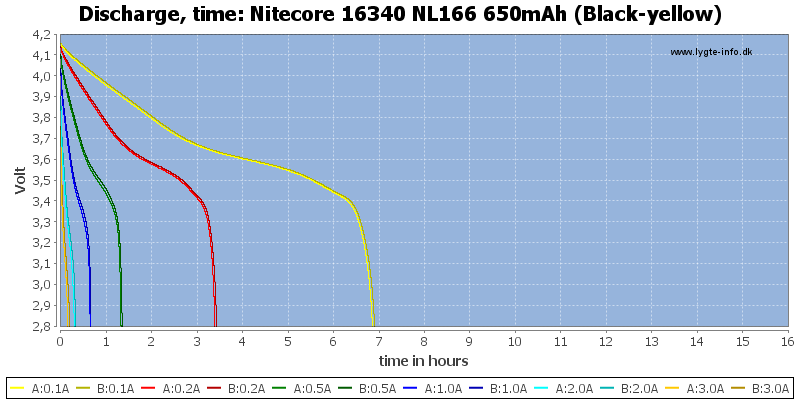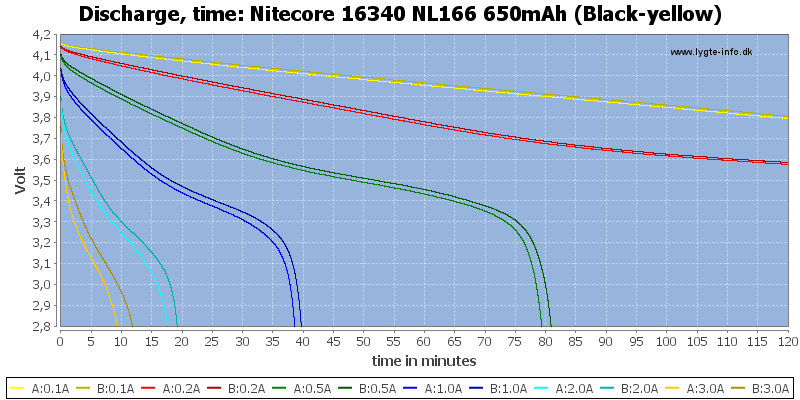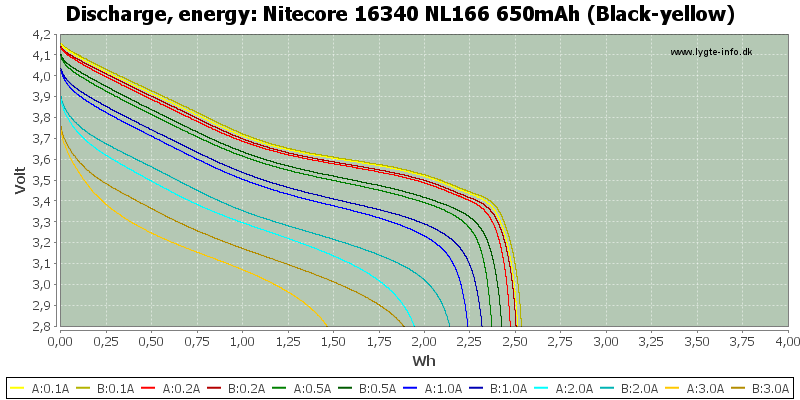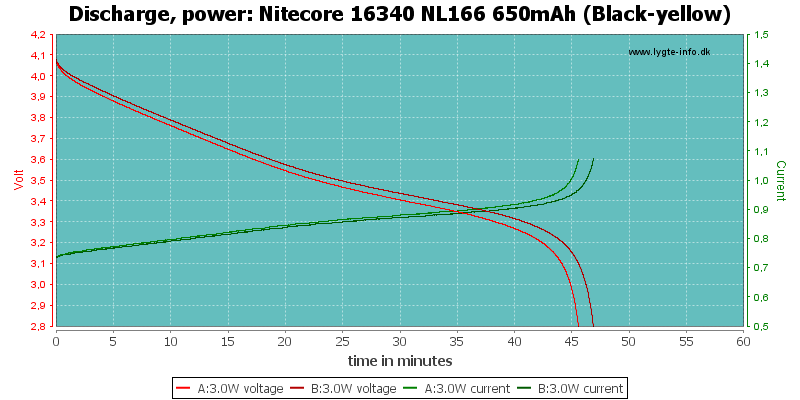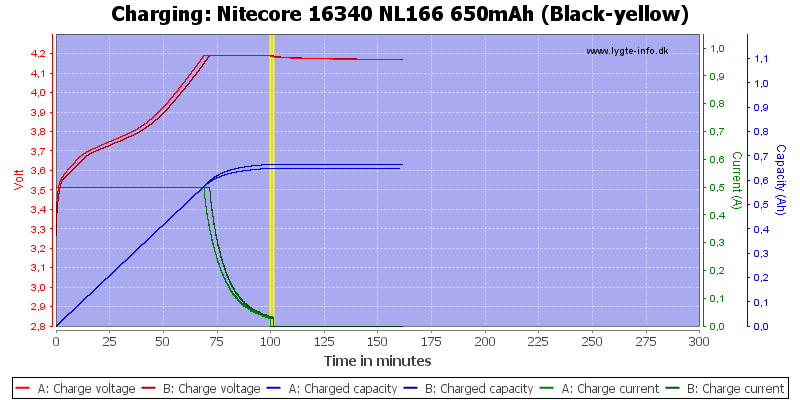 Conclusion

I do not like it when cell are different, this means it is best not to use them in series.
But looking at the available selection of 16340 batteries this cell is not bad and fairly short for a protected cell.



Notes and links

This cell will not always replace a CR123 cell, see here for more info

How is the test done and how to read the charts
How is a protected LiIon battery constructed
More about button top and flat top batteries
Comparison to other LiIon batteries