Olight 16340 RCR123A 650mAH (Cyan)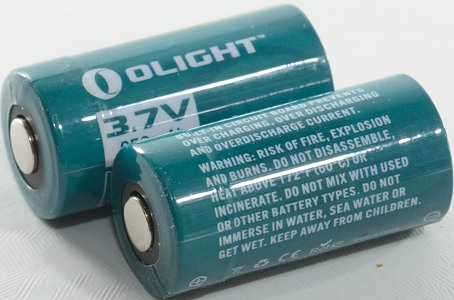 Official specifications:
Type: RCR123A-650mAh

Model No: ORB-163P06

Chemistry: Li-ion

Capacity (mAh): 650mAh

Voltage: 3.7V

Maximum Charge Current: 650mA

Maximum Discharge Current: 2A

Charge Current: 300mA recommended

Charging Cycle: 500

Weight: 17.7g

Dimensions (Diameter x Height): 17 × 34 mm

Olight CR123 rechargeable substitute (
Read here about rechargeable CR123
)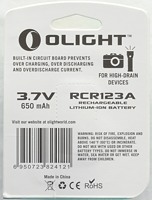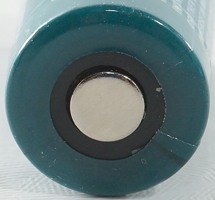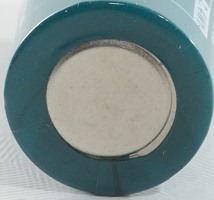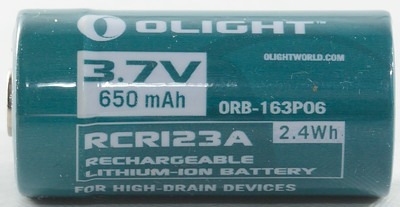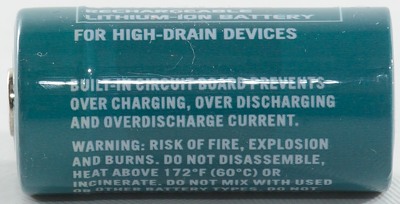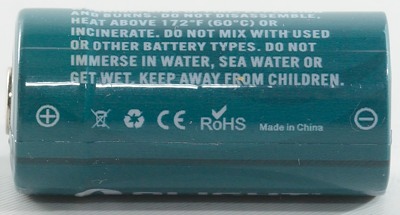 The two cells has different capacity, not really ideal for usage in series. They can easily deliver 1A, but 2A is more doubtful.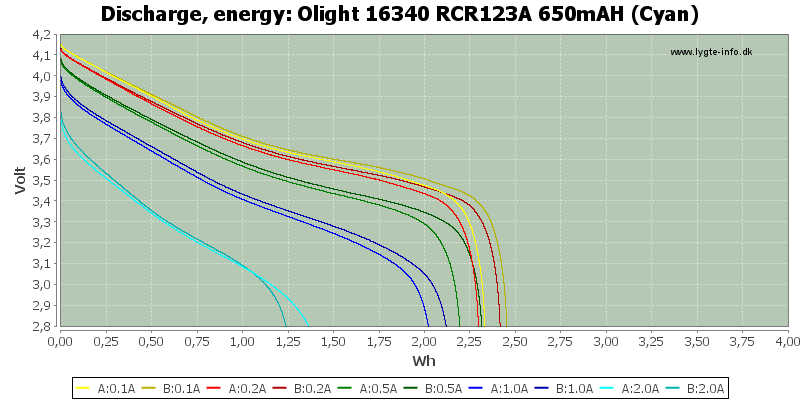 Conclusion
The cells has the rated capacity, but they do not match very well. Saying they are for high drain devices are optimistic, they are not high current cells.
Notes and links
How is the test done and how to read the charts
How is a protected LiIon battery constructed
More about button top and flat top batteries
Comparison to other LiIon batteries